We took a trip down to San Diego a few weeks back to visit our pal Julia, owner of Gunn & Swain and she treated us to all kinds of goodies including this yummy and healthy recipe today!  You may have seen her office tour a few days ago or the yummy cocktail she whipped up too!  This acai bowl recipe is fresh and yummy, prefect for these Spring days coming up…
Photos by Megan Welker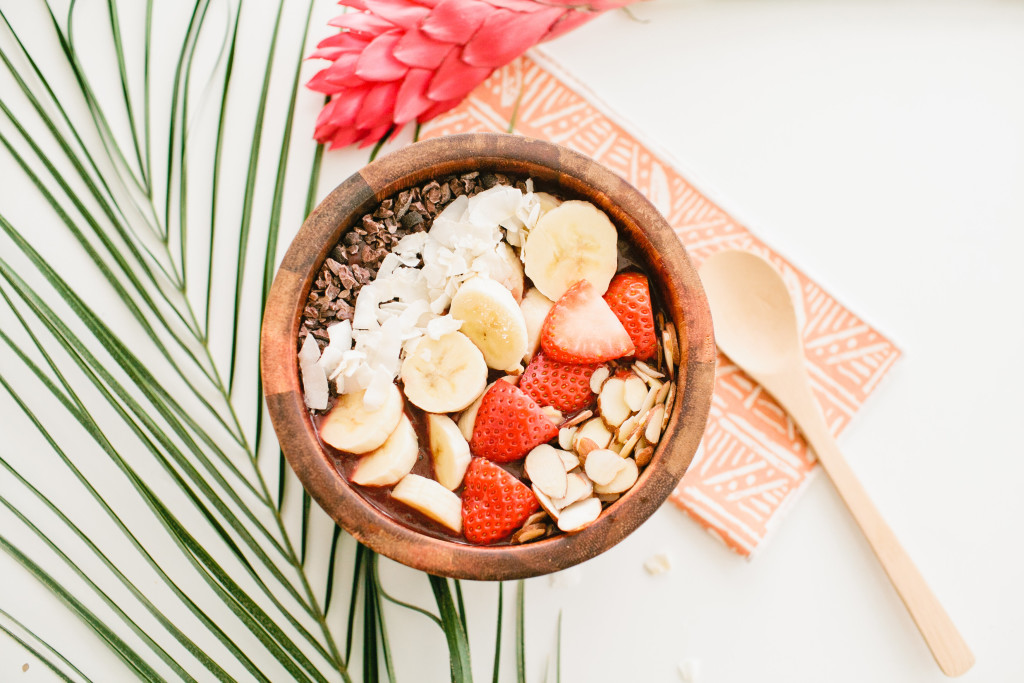 Julia says:
"I use organic fruit whenever possible. Strawberries are on the dirty dozen list so try to at least get those from the organic section. I've actually found that Costco has a great selection of frozen fruits & veggies so you can stock up!"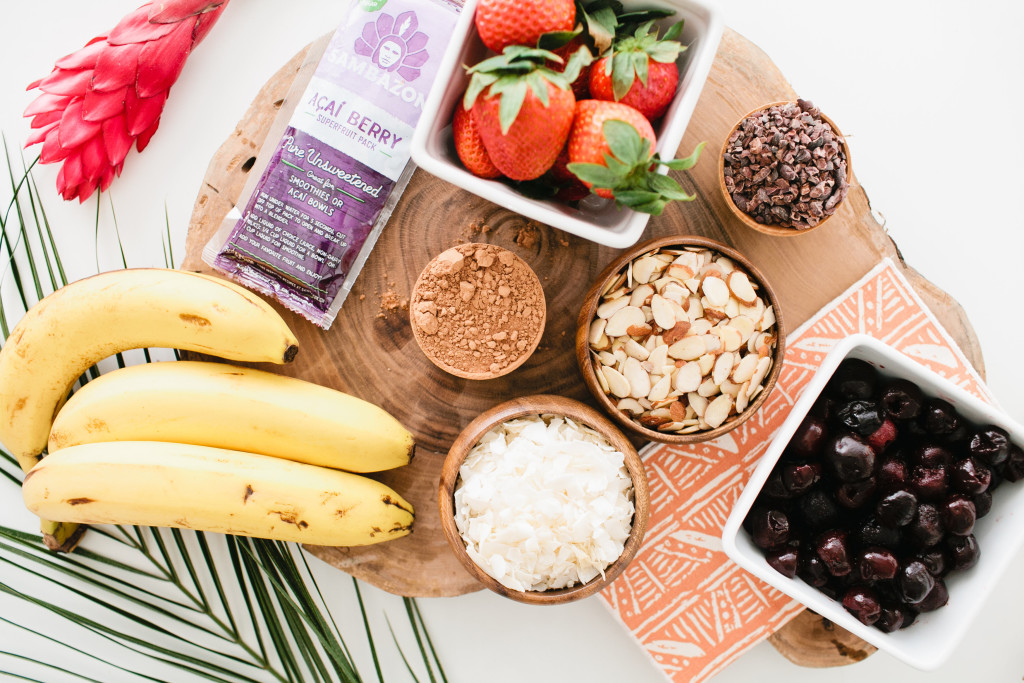 Ingredients
In the blender:
1/2 a banana
1/2 cup of frozen cherries
1 acai frozen packet (look for the version with NO added sugar or other additives — just the acai berry)
1/4 cup coconut water
1 tbsp cacao powder
3 to 5 strawberries (fresh or frozen)
Blend in a vitamix or other high-powered blender, the smoothie packets are hard to blend in a traditional blender…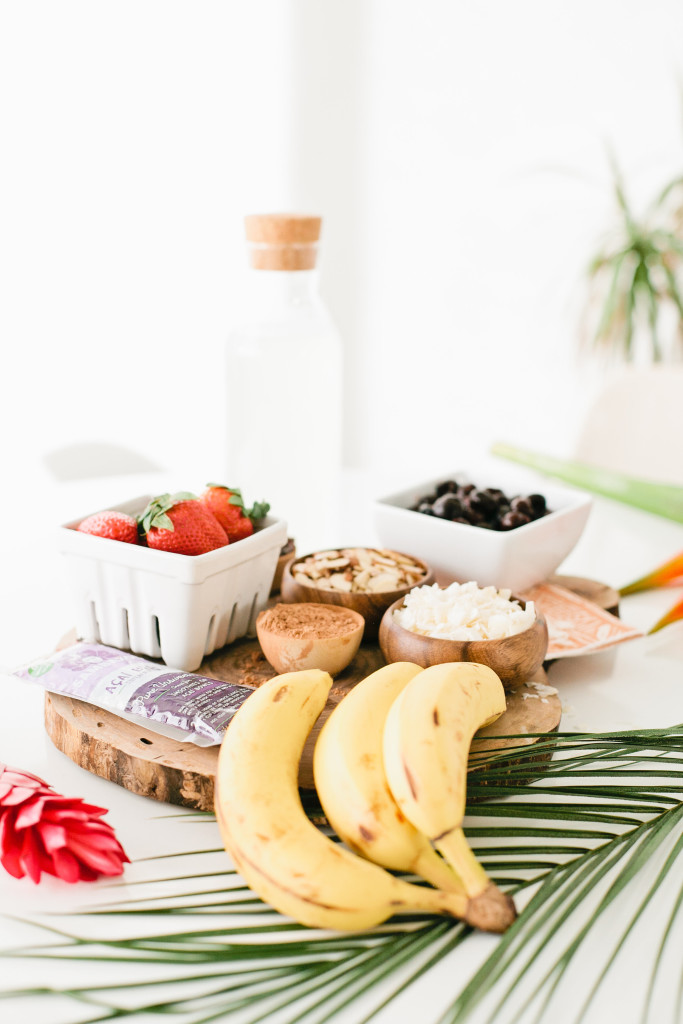 Toppings:
3 to 5 sliced fresh strawberries
1/2 a banana
1/3 cup of shaved coconut (raw, no sugar added)
1/3 cup of slivered almonds (raw, no oil added)
2 tbsp cacao nibs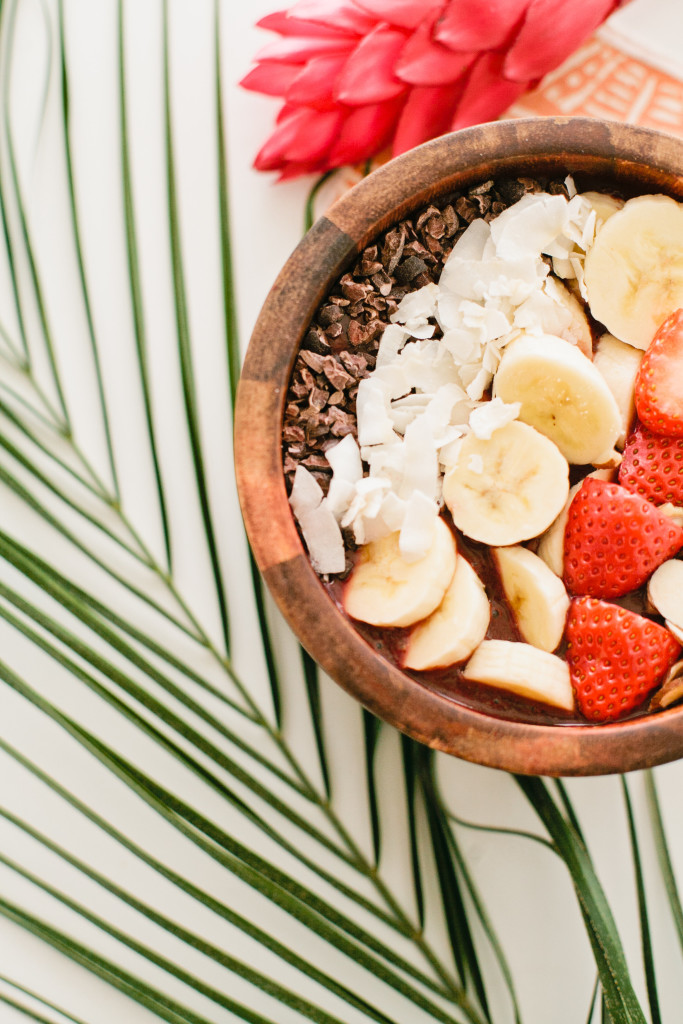 So yummy and so refreshing!!  Thanks Julia for sharing!!
xx
Jacquelyn