It's Friday Y'all! Its one more week till its officially summer in our house, and I'm pretty stoked about it! Our summer plans consist of a lot of swimming, camps, adventures in our new town, and lots and lots of eating ice cream! It will be H-O-T this summer where we are living, so frozen treats is the #1 priority. I'm constantly always on the hunt for new recipes for the blog and trying them out on my family and friends. Some are hits and some are misses. But definitely no complaints. Right now, the Guido taste testing kitchen is all about frozen treats on a daily basis. Of course, the kids don't mind at all! I recently saw the cutest cactus ice cream cone idea on Pinterest, and just had to recreate it.
This is the cutest idea to go along with our cactus themed tablescape idea we shared with you last weekend. See it here.  I wanted to do an ice cream that wasn't filled with a ton of ingredients and that I knew would be Dylan and Jett taste bud friendly. Just cause it has the word ice cream in it, doesn't mean it will always be a winner for them. I have tried to pull a quick one on them and add some veggies in there… not as sneaky as I thought I was. Until, this recipe came along! What avocados? That's just lime and coconut milk kids. Eat up!
Kid and Hubby approved!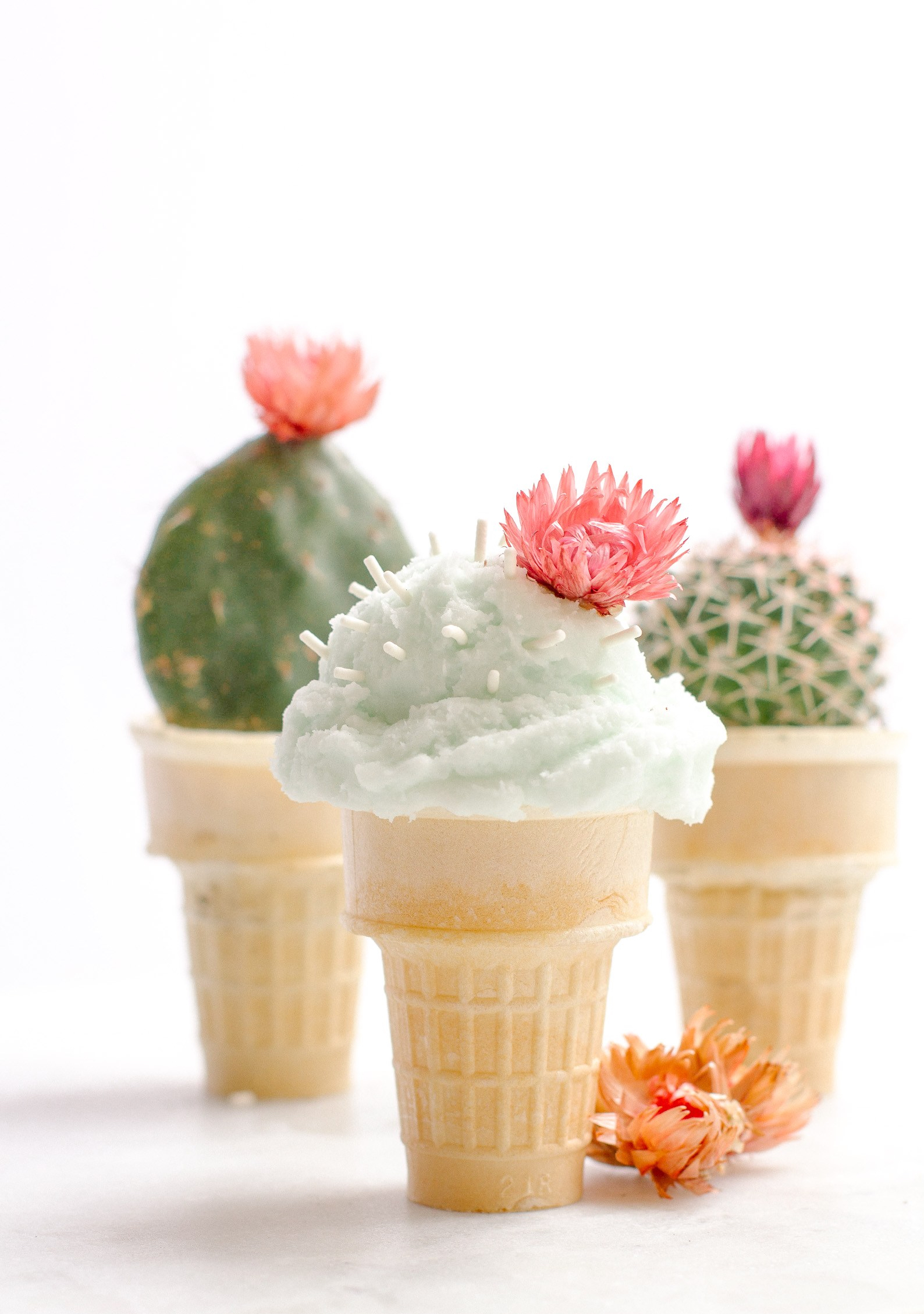 Coconut Lime Ice Cream
Ingredients
1 can (13.66 ounce) of coconut milk
2 avocados, peeled and pitted
1 cup maple syrup, Grade A, or to your taste
½ cup lime juice, freshly squeezed (5 limes)
1 Tablespoon lime zest
¼ cup water
Directions
Place all ingredients into a blender or food processor and blend until smooth. For either appliance, scrape down the sides a couple of times for a smooth texture.
Pour mixture into an ice cream maker and freeze according to your machine's instructions. The ice cream is finished when you can scoop some out, and it stays on the spoon without sliding off right away (about 20 minutes). Serve immediately or freeze for a firmer texture.
For adult friendly veriosn: add 1-2 Tablespoons of vodka or tequila.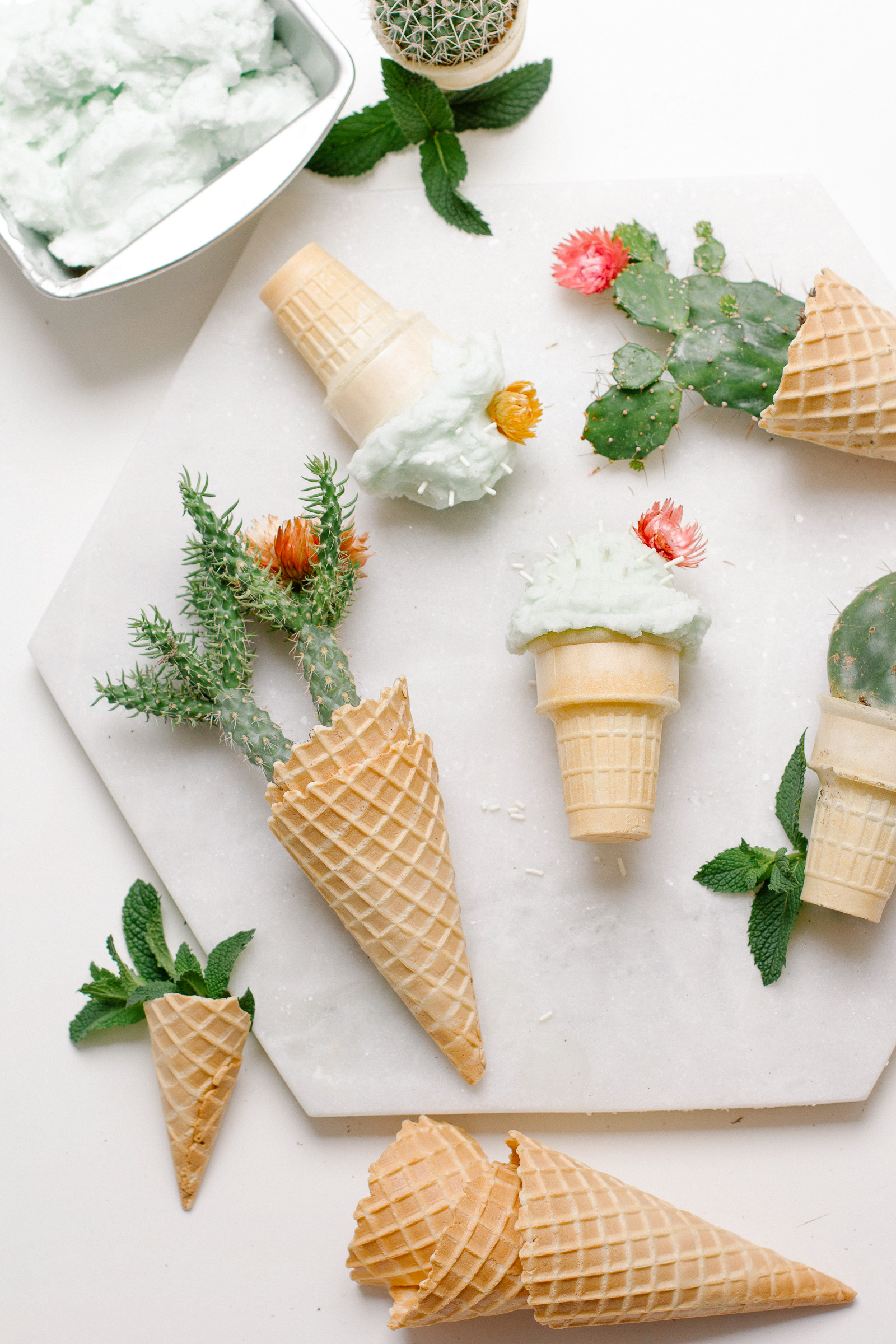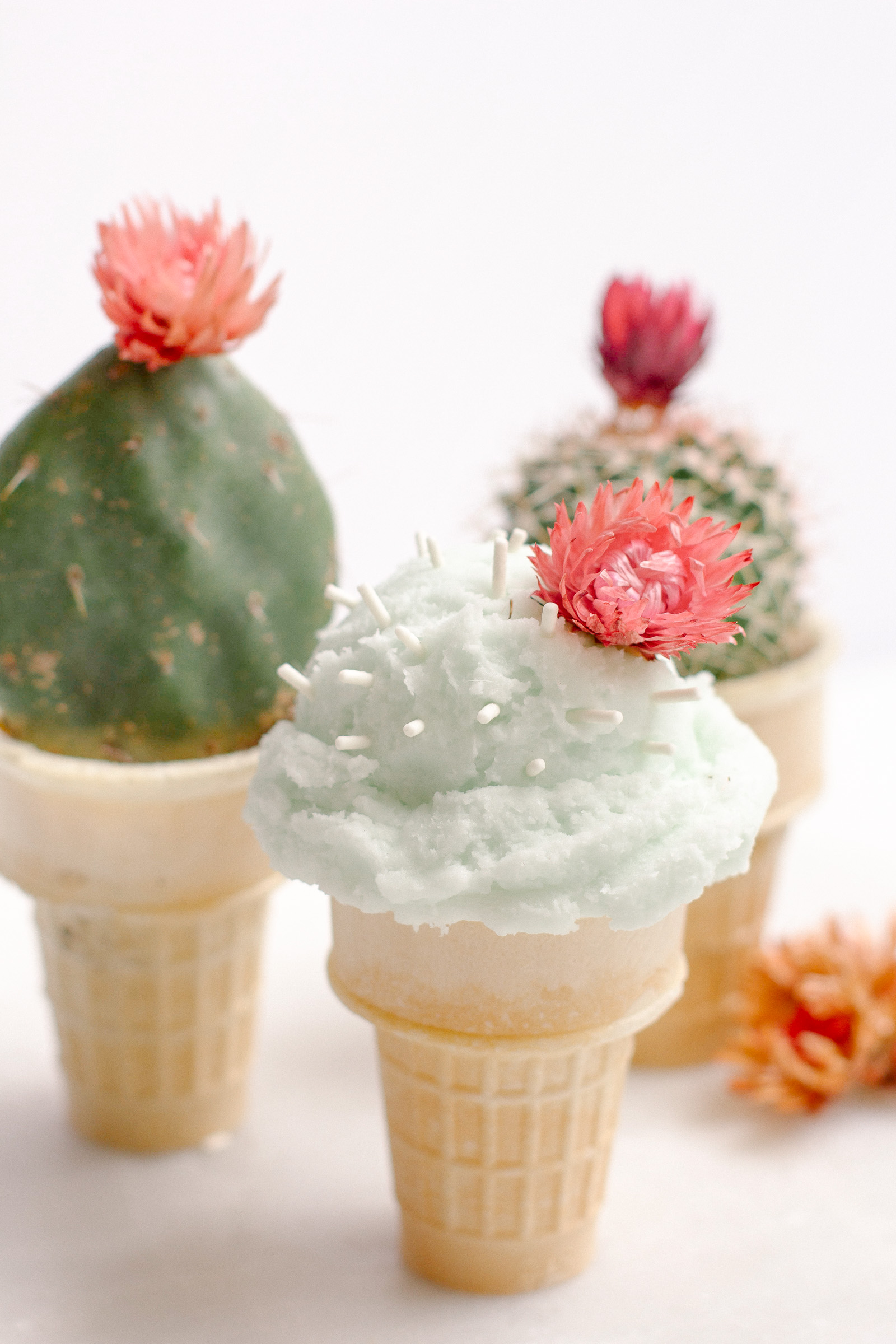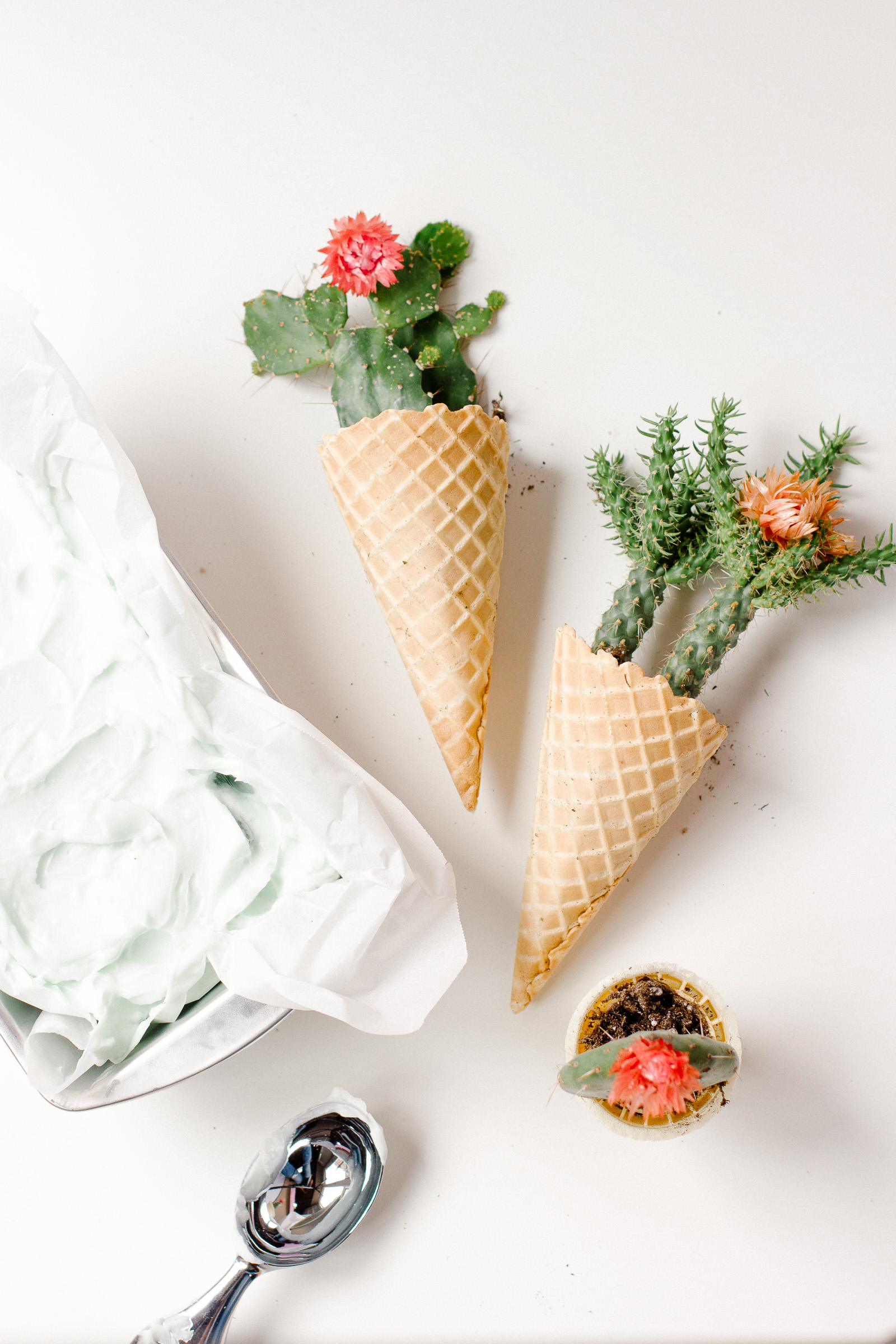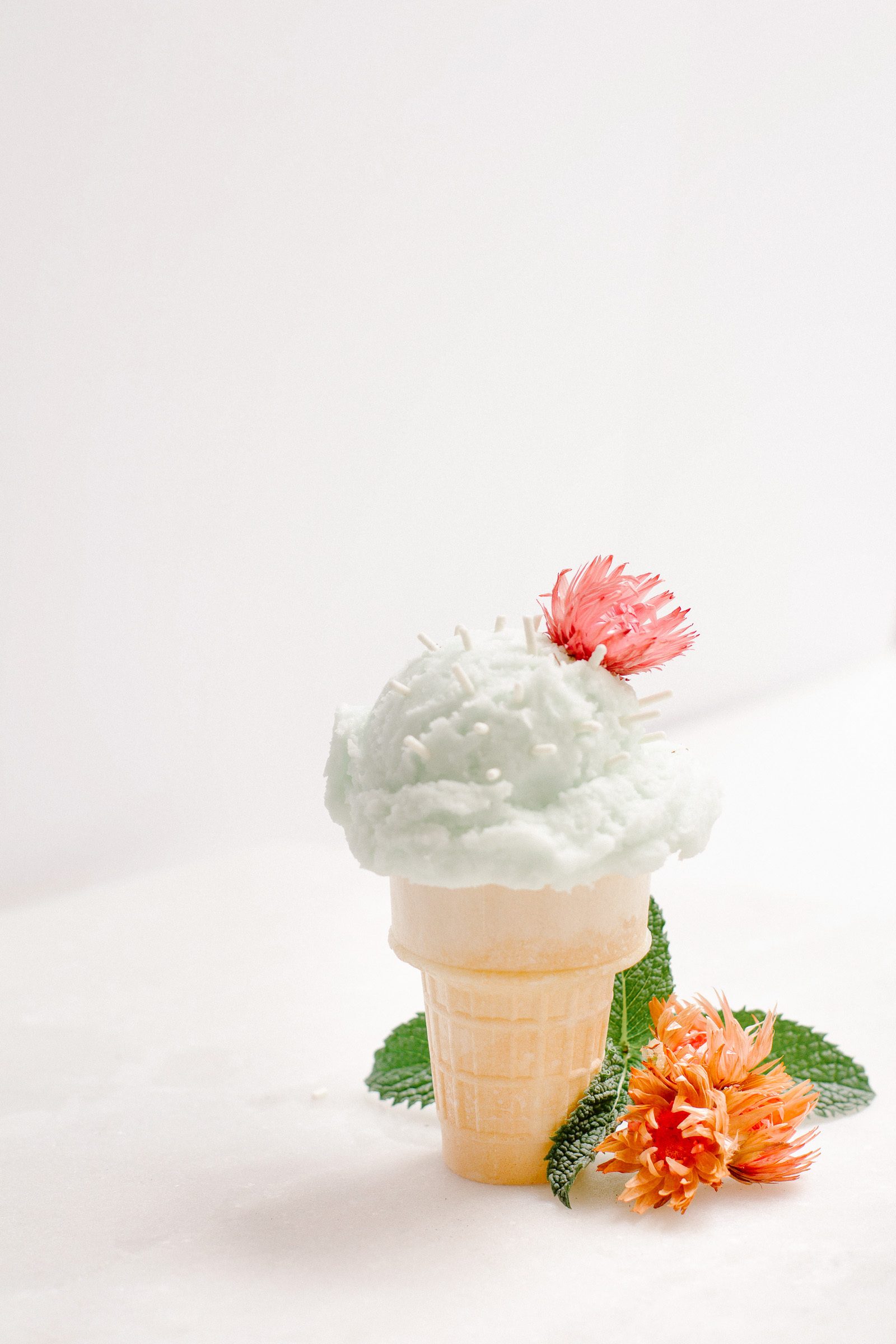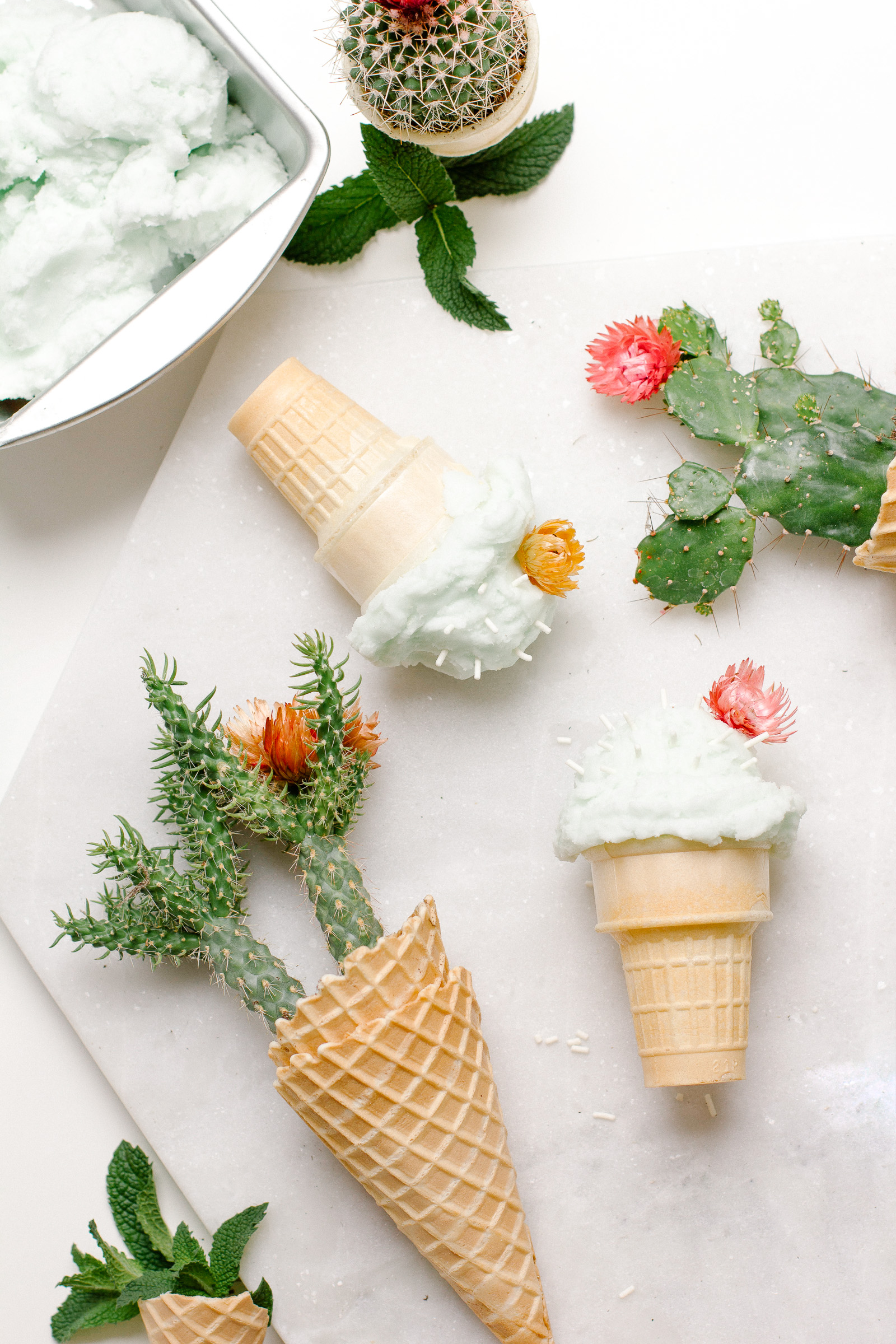 Cactus Ice Cream Cone 
Ingreidents
Ice Cream Cones
Coconut Lime Ice Cream (or any type of green ice cream, I used a mint ice cream in the picture that I was testing out)
White Jimmie Sprinkles
Ice Cream Scoop
Candy Melts
Ice Cream Cone Holder (optional)
Directions
1st, you will need to assemble when you are ready to serve cause its ice cream after all. Or you can assemble and then put back into the freezer until you are ready to lick away. Simple place one scoop on your cone. Then take your white sprinkles and place all around the ice cream like the thorns on the cactus'. You could also make a candy flower by melting pink and orange candy melts and then allow them to harden.
xx
Abby