It's no secret that our kids' closets are completely stocked with cooler clothes then our own. Who else has this problem? But can you blame us? I just can't resist sometimes. When I had my daughter, Dylan, I was beyond excited to put forth all my hard practice of baby doll and Barbie dressing into action! I now finally get to dress a real life doll! Ha! Having both a boy and girl, the girls win hands down in the fun zone when it comes to clothes shopping. I love anything that is a mini version of what I would wear. However, Dylan, my sassy independent 7-year-old begs to differ. She is at the age, where all she wants to wear is anything with glitter, kitty cat graphic images, and these huge Jo Jo bows! It's been quite the struggle for us to agree on outfit choices these days. I'm a little afraid that this is already happening, What is going to happen when she is 15? For Pete's sake, did my 10 years of doll dressing become a waste? Sheesh! I do have one trick up my sleeve that she loves Every. Single. Time. Matching mom! I'm not sure who loves it more, me or her. You might have seen us gush about Plum Pretty Sugar and their super cute robes, here. But did you know they have a little girls line too?! It's beyond adorable, and I had to get my hands on matching rompers for summer!
Photos by Erin Milnik 
When I got these gems in the mail, I had Dylan open up the box. She loves when things come in the mail for her, as I'm sure every kid loves! The look on her face was priceless, I should have gotten it on video. She could not contain the excitement that she gets to match mom, and she just had to put it on right then and there.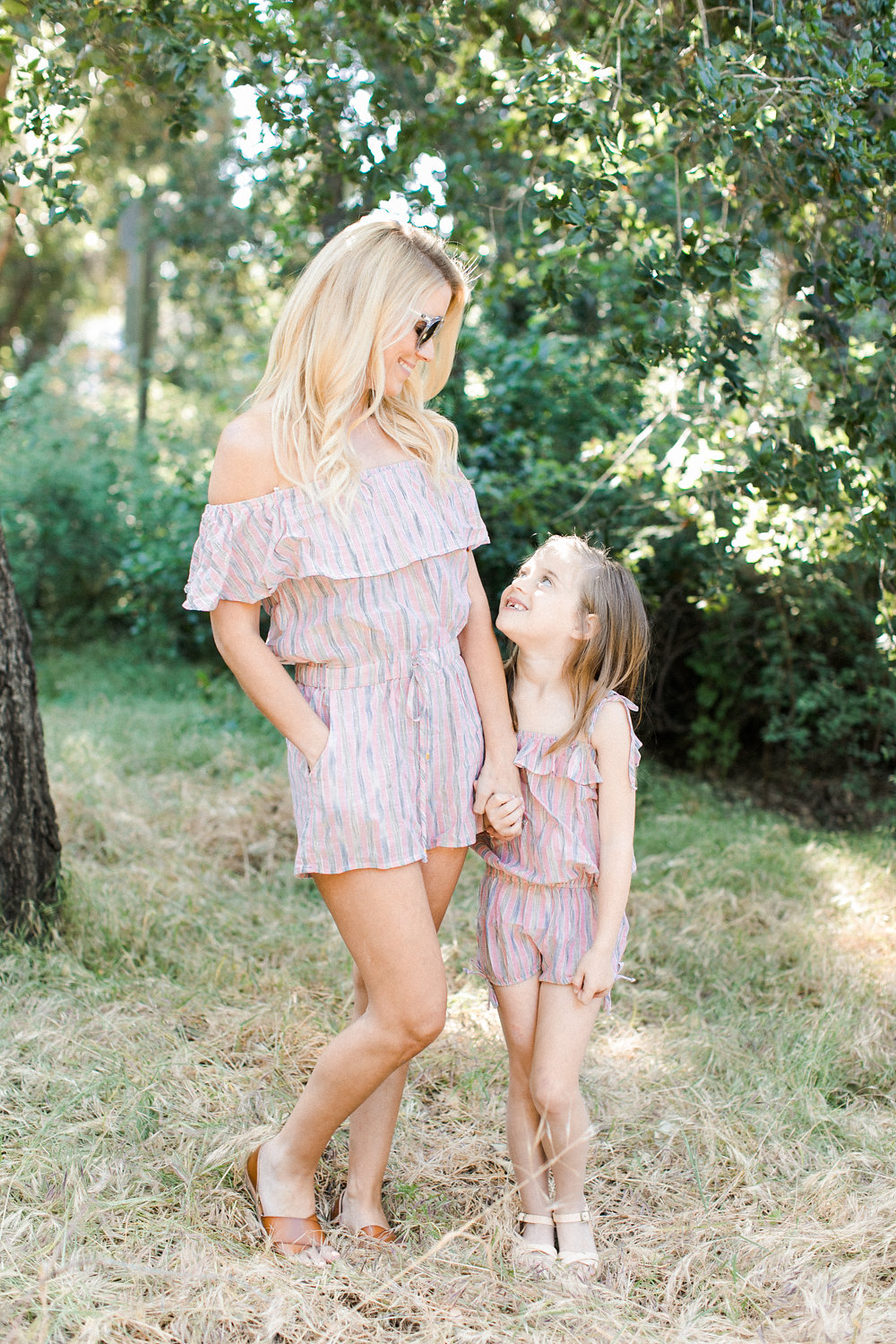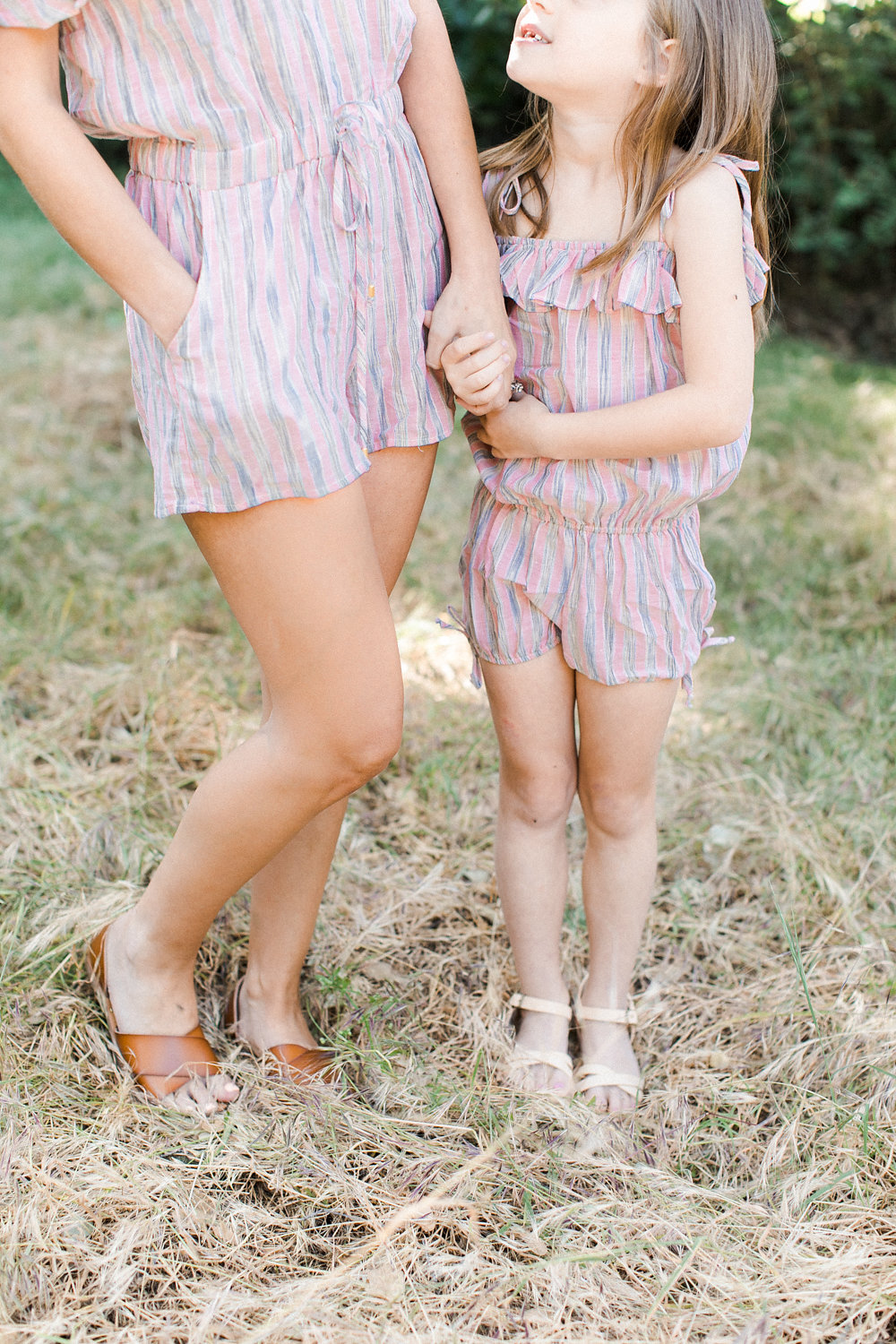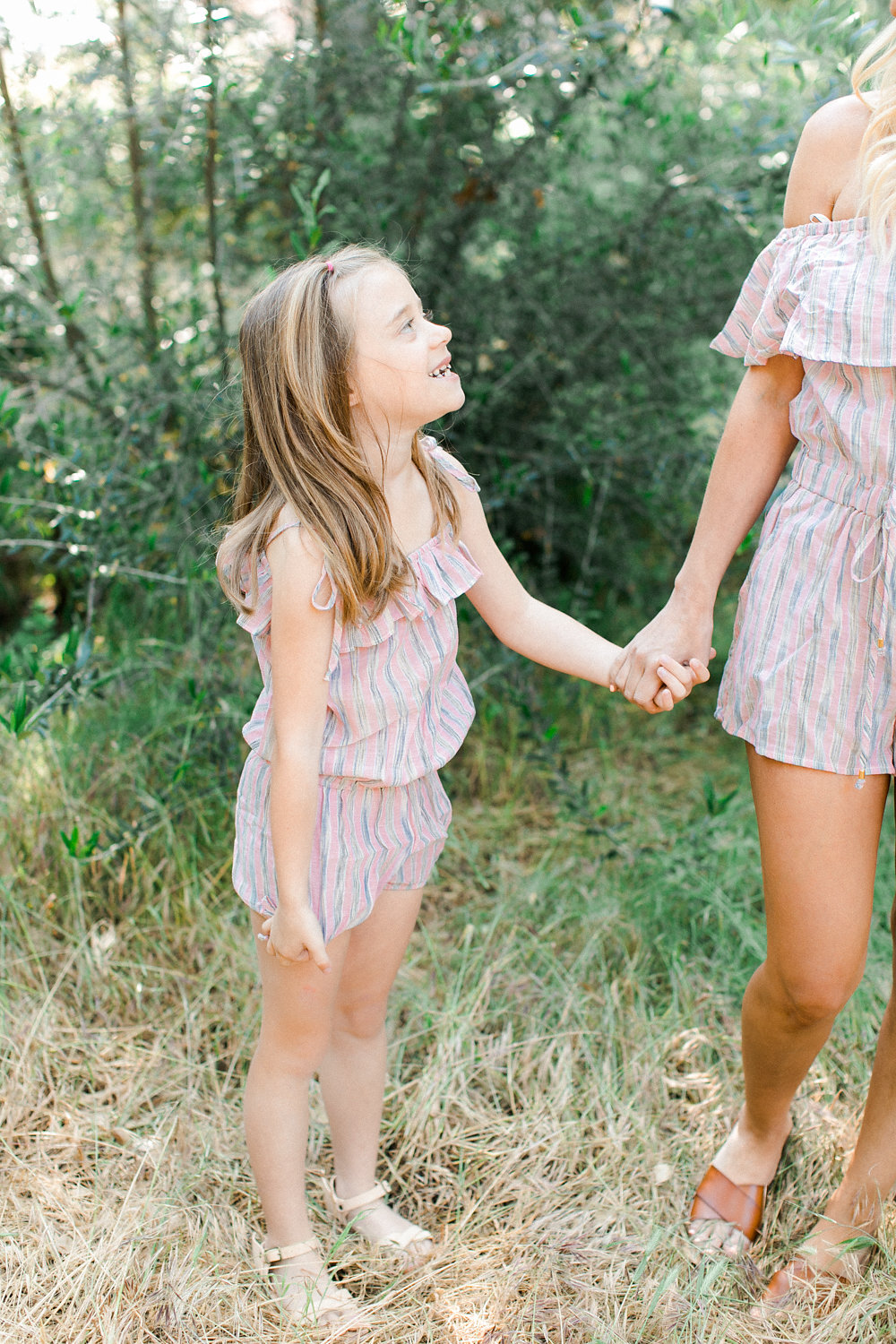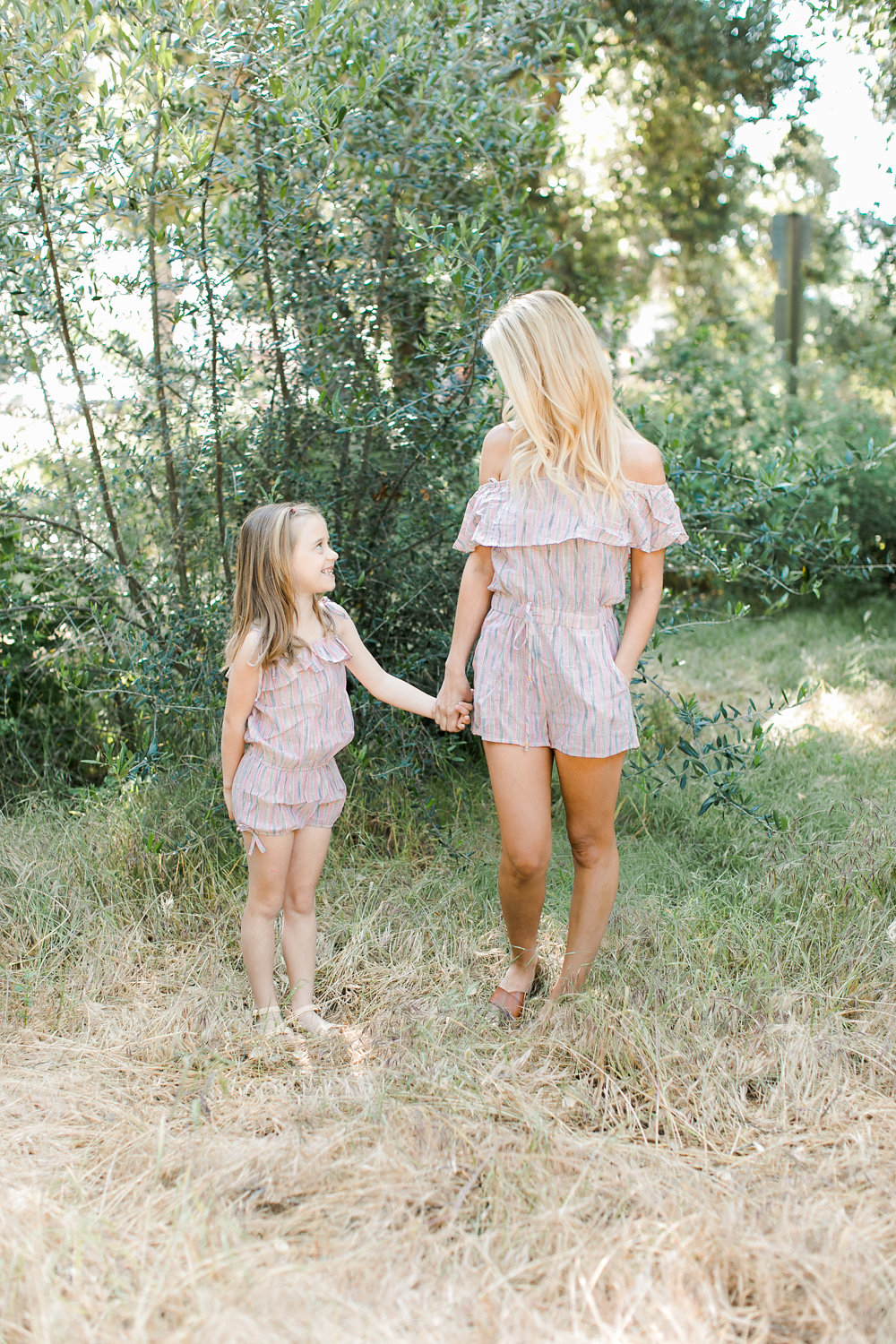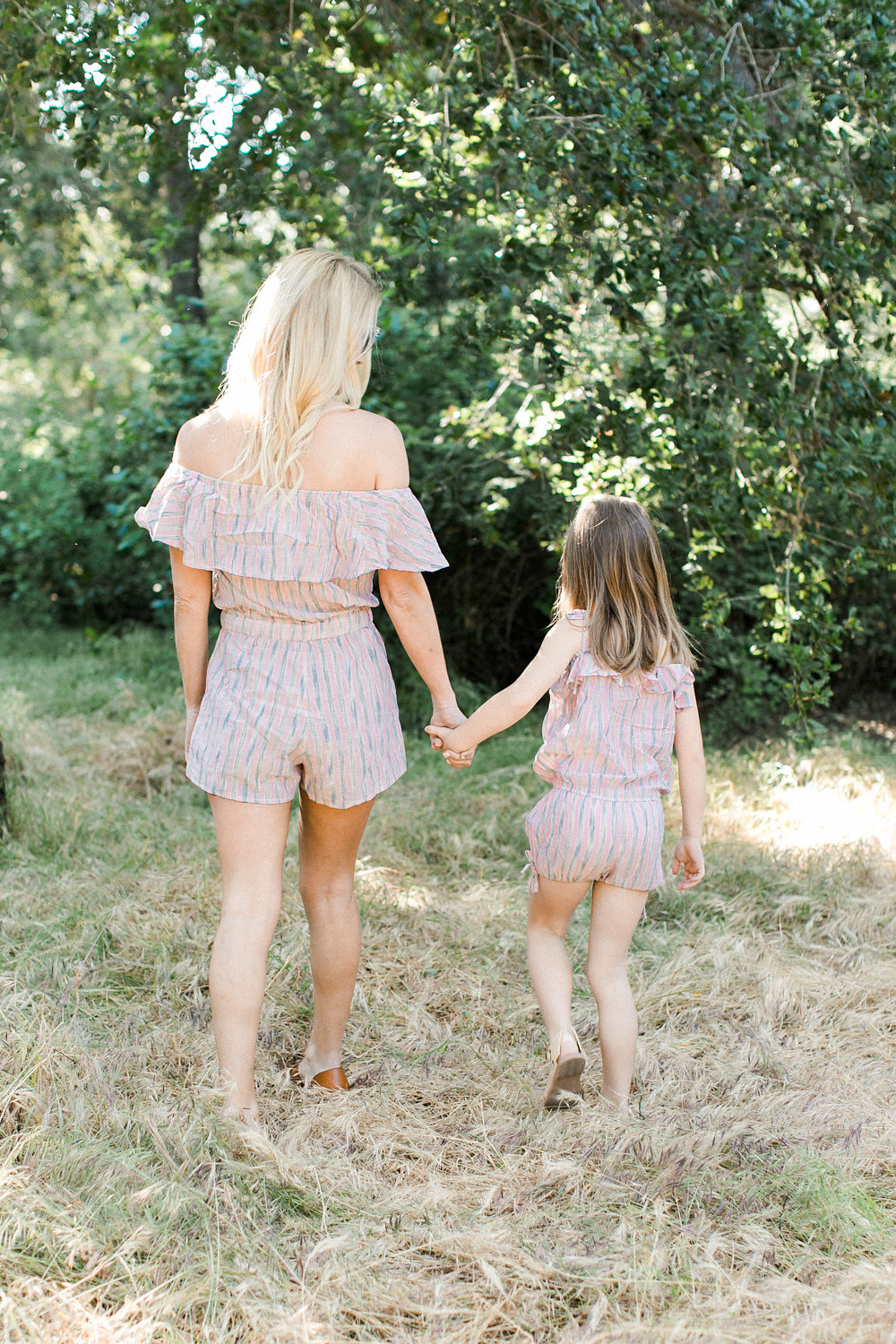 The Amalfi Romper is an effortless romper featured with this summer's off the shoulder trend, a flounce overlay bodice as well as a drawstring waist. I can't say enough how light weight it is, and super comfy. A lot of rompers can ride up, if you know what I mean. This one is a keeper. The light weight material allows you to wear this a cover up, dress it up or dress it down for around town. And of course to pair with the Petit Saint Romper to match your mini! We paired our matching rompers with our current favorite sandals. My flats are from Target, and Dylan's tan sandals are from Cotton On. 
I also fell in love with this Cay Off the Shoulder Tunic. Effortless, light weight, and super cute… this is definitely going to be a summer staple for me. I paired it with some sunnies, sandals, and my new summer staple, a straw envelope clutch I found on Amazon! This outfit will be on repeat all summer long.
Scroll down below to get the complete looks. Get yourself and your mini summer ready with Plum Pretty Sugar!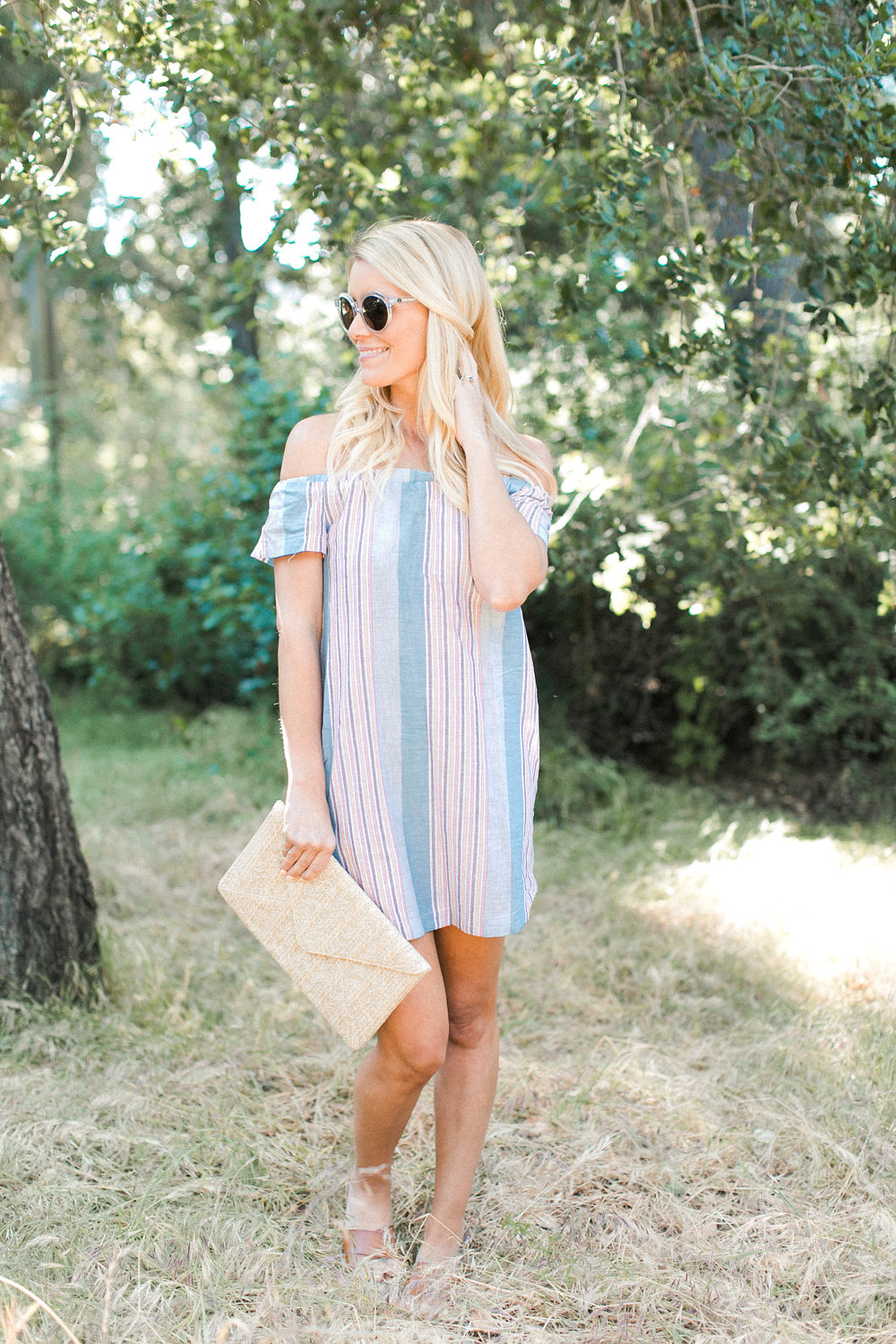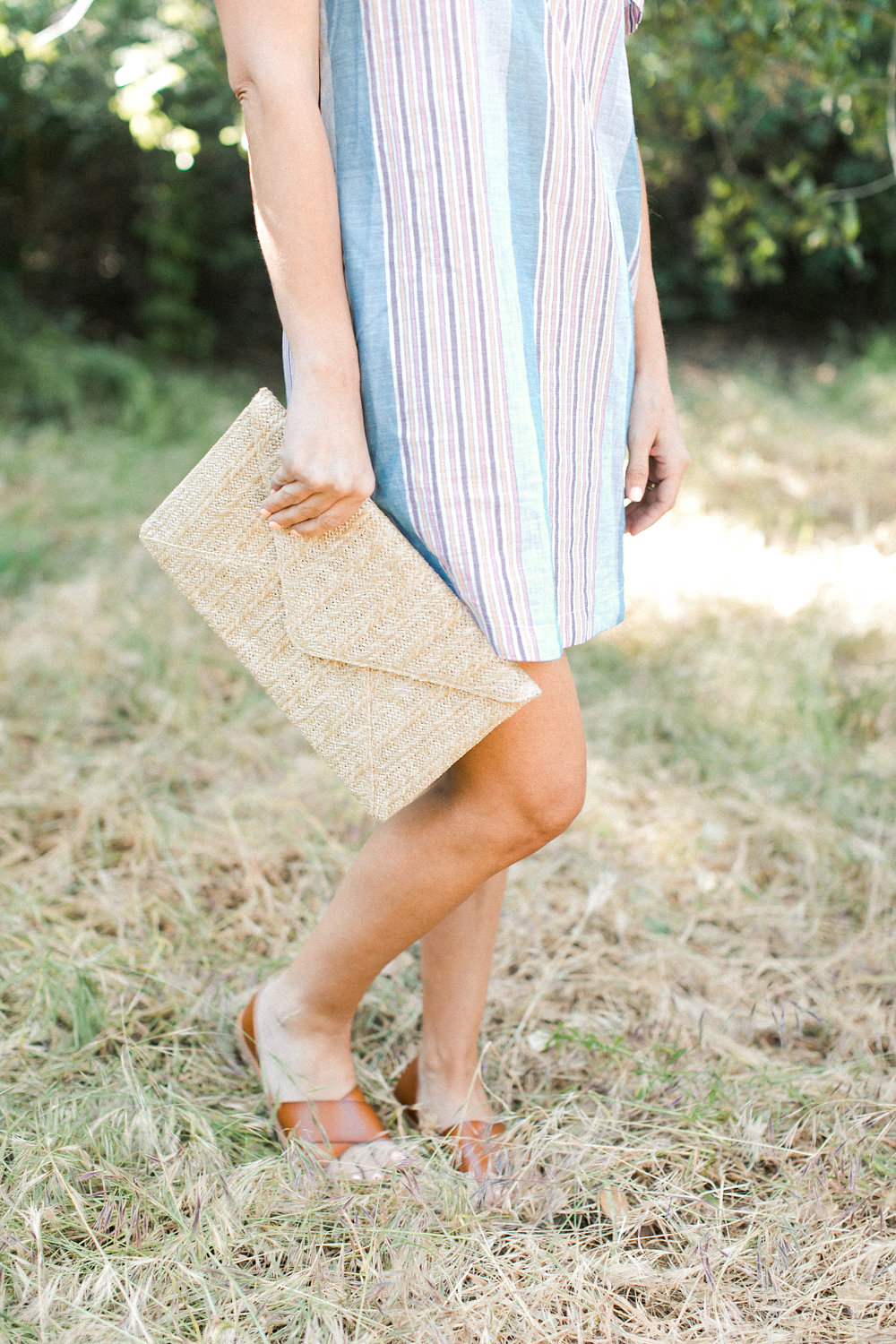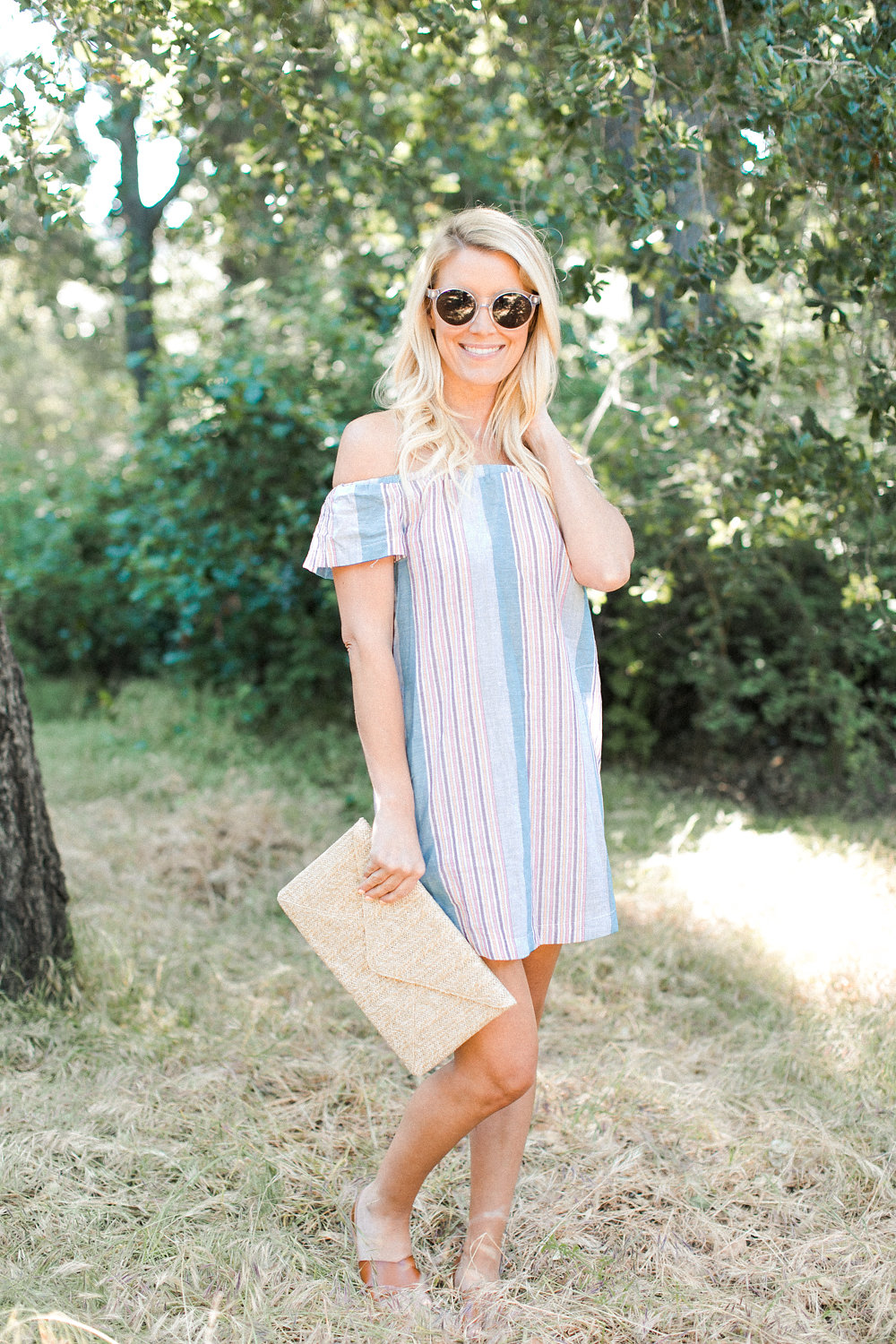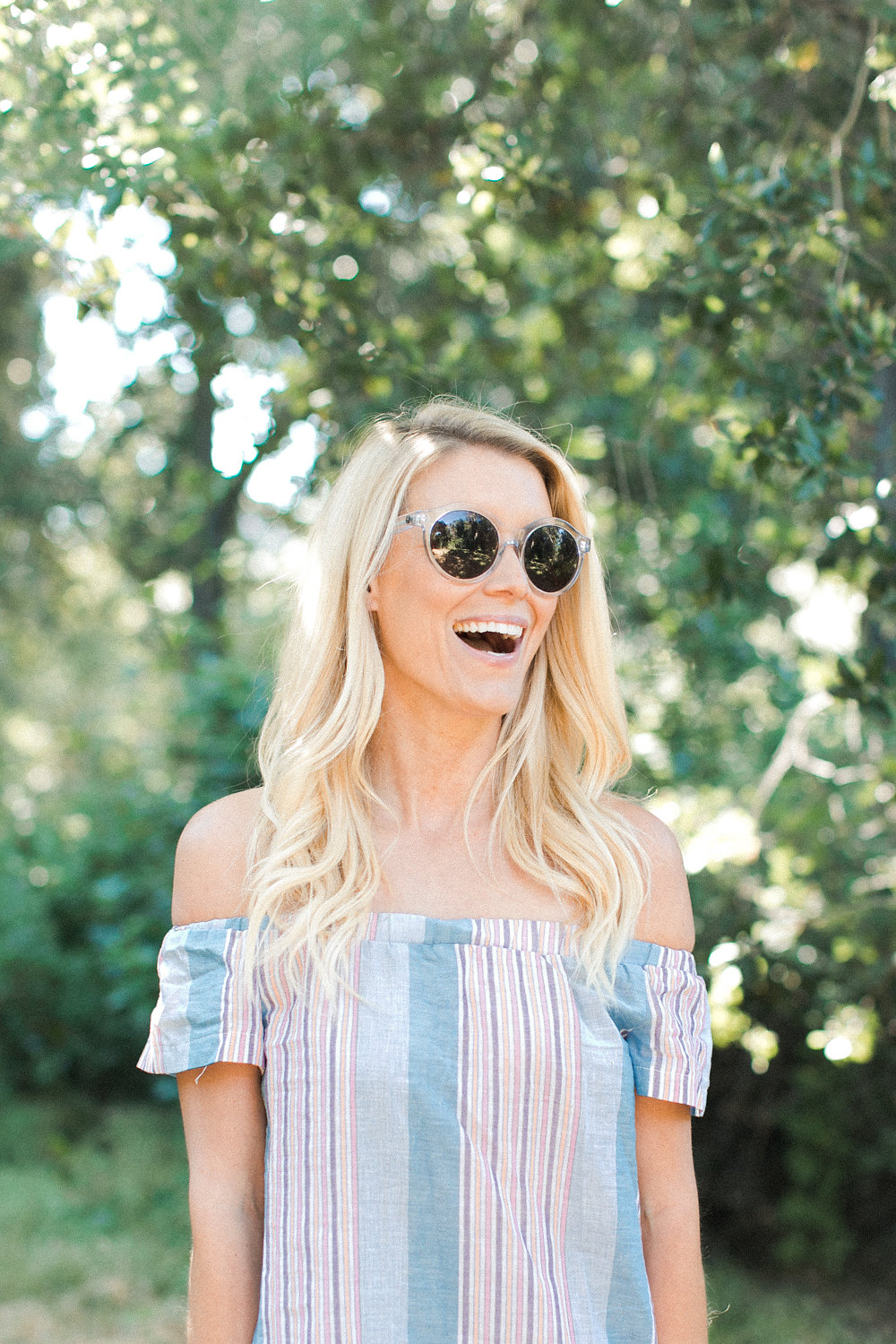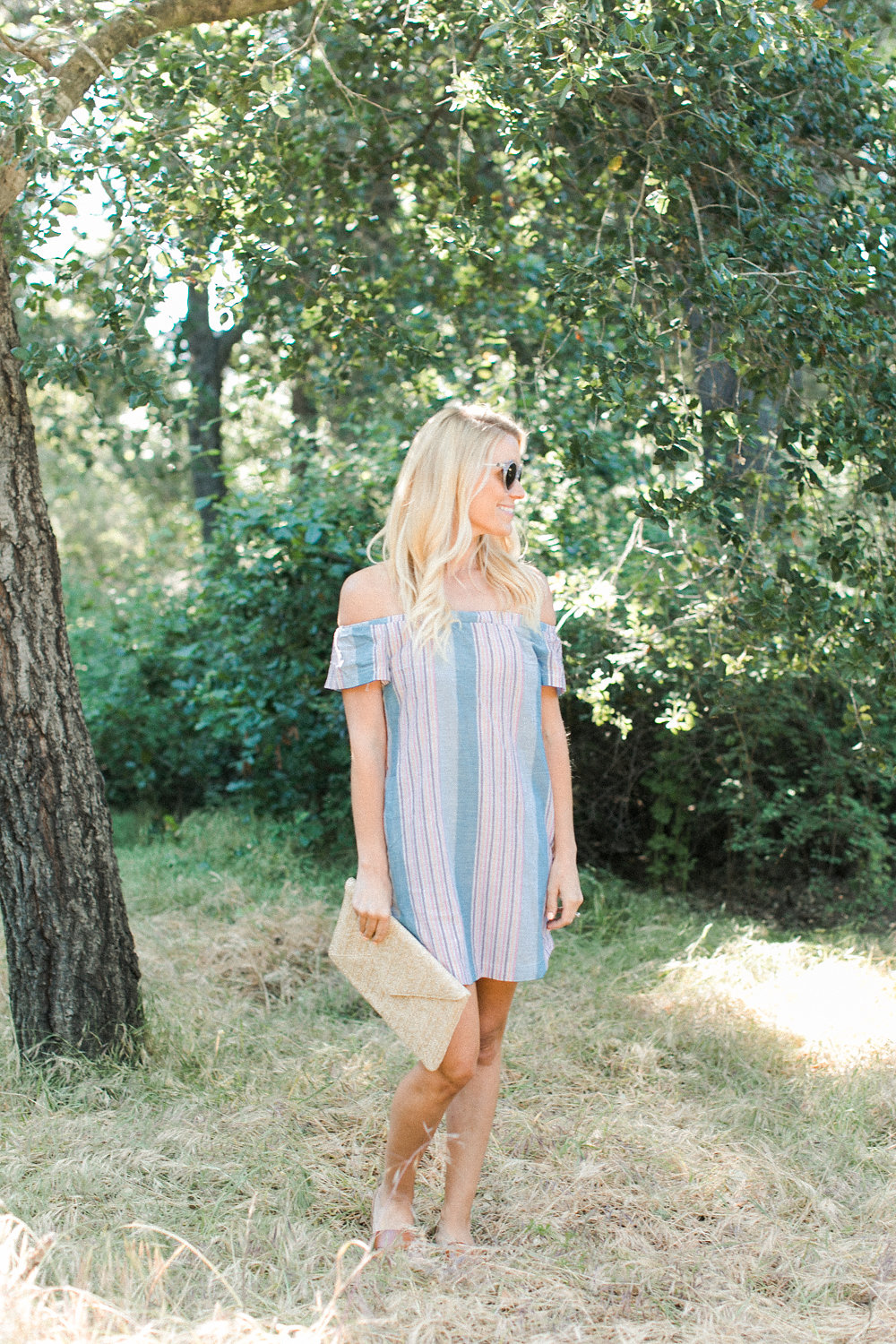 Shop the post!

xx
Abby + Dylan