If you're like me than when you think of Summer, you think of the beach. I try to spend as much of my Summer there as possible. Being by the water is one of my favorite things. I love the smell and sounds of it, and the refreshing feel. I probably get this love from my dad who grew up on an island and also loves the ocean. We get style inspiration from everywhere, and this Summer I'm getting it from the gorgeous coastal blue colors out there!
I've been seeing lots of different shades of blue out and about while shopping. Here are a few of our favorite pieces we snatched up along the way….
Photos of Jacquelyn by Ariane Moshayedi // Photos of Abby by Erin Milnik
I'll kick it off with this adorable jumpsuit – side note, it's on sale!! This one called my name right away!! I love the off the shoulder cut and that wider leg look. The fabric is super comfy and did I mention it's on sale!?! You've gotta jump on it! I paired it with my new SALT Optics sunglasses, which I was gifted and really love the look of them. I also added my SALT Optics Taft sunglasses that I'm currently obsessed with, Matisse slides and my Brixton hat. And how gorgeous is the setting I'm in?! Can I move in to this house already??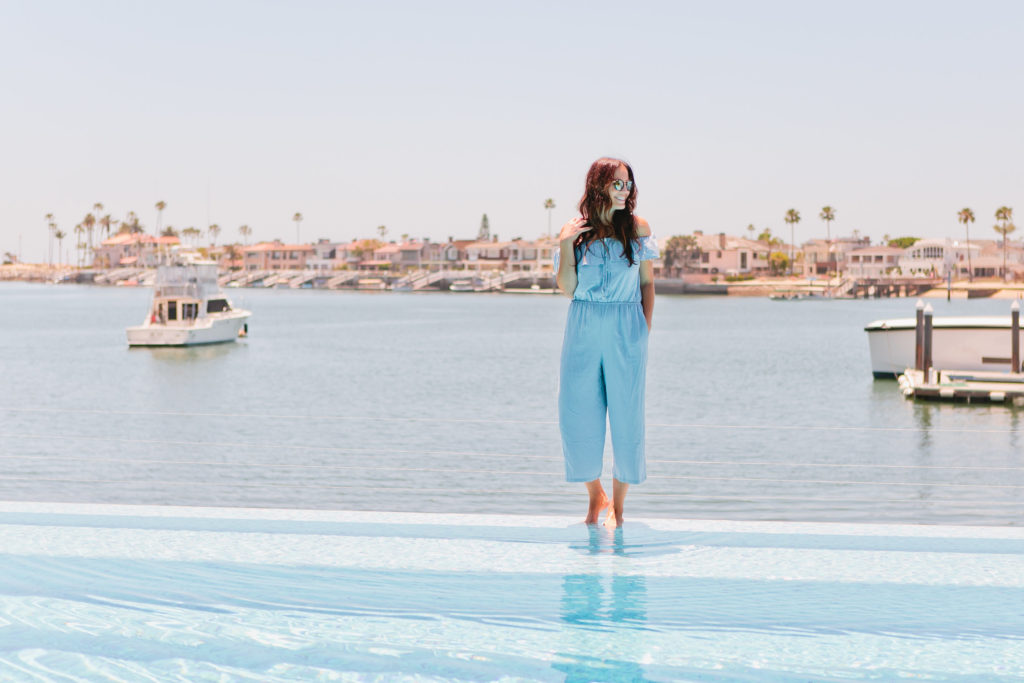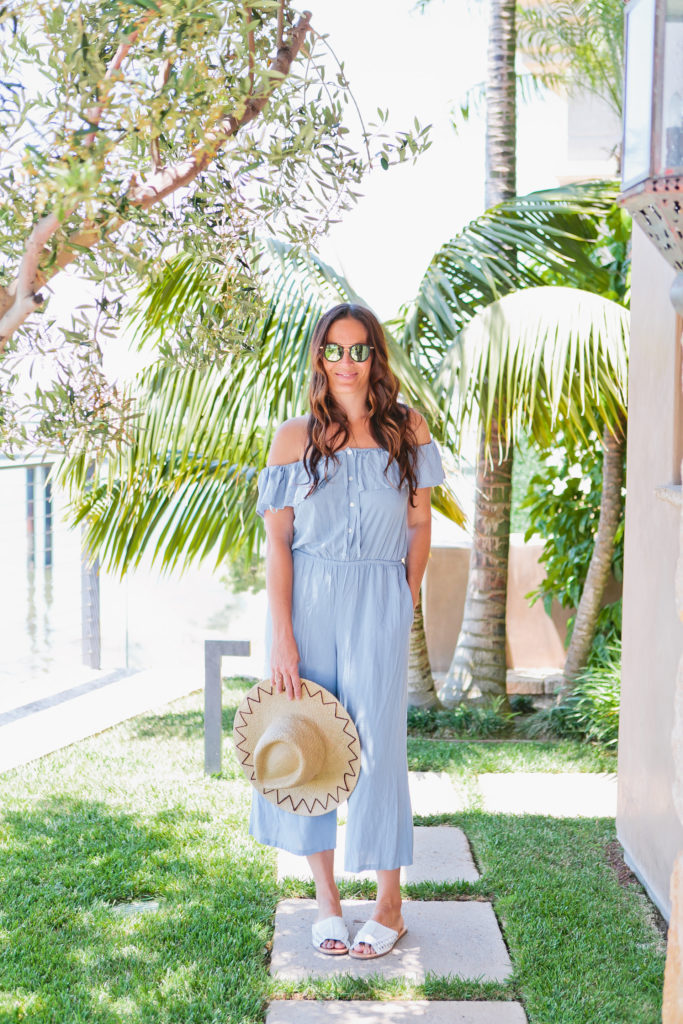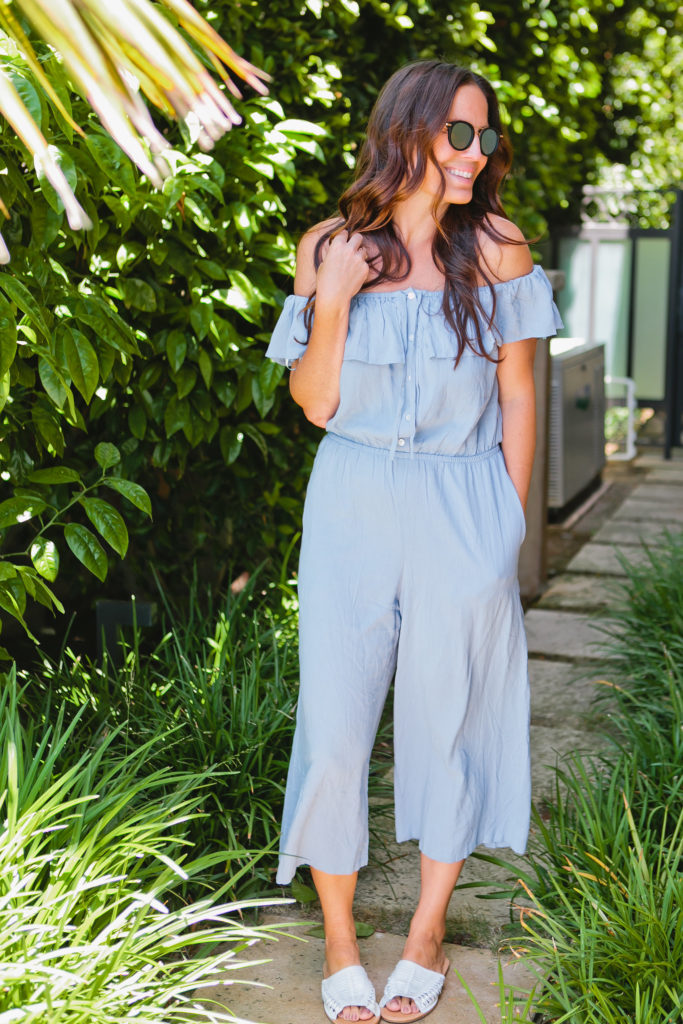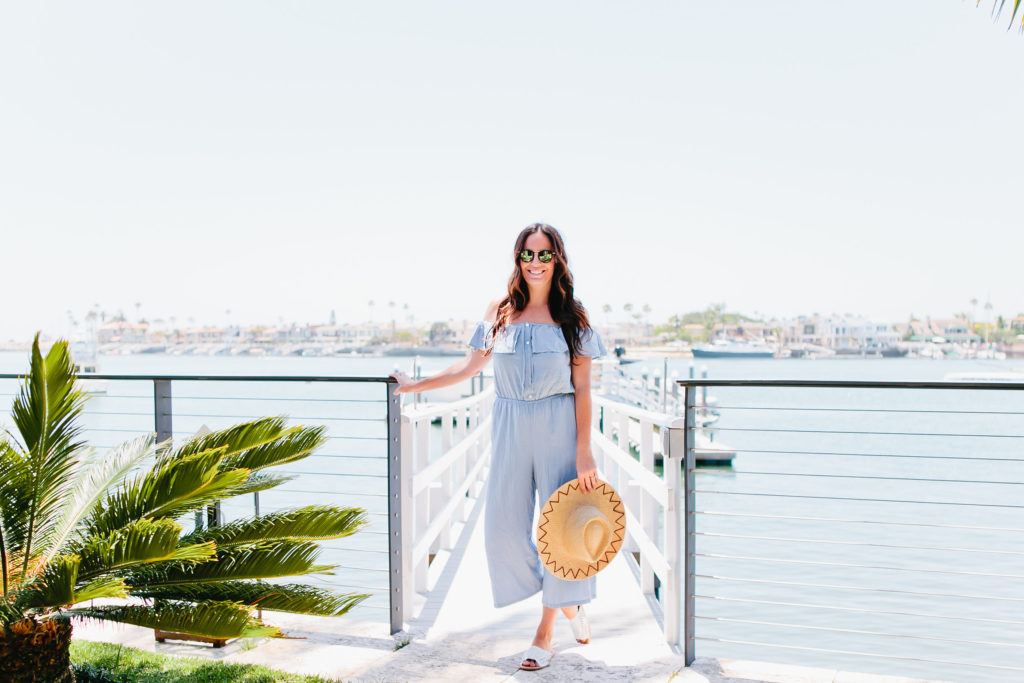 Next up is Abby in this pretty dress by Lovers + Friends. Have you guys seen this trend with a dress over shorts? It's big out there right now, and we can't think of a better way to wear it than with this gorgeous dress!! I love the deeper blue in this dress and also, isn't that print just crazy good?! It's just beyond!! Abby paired her dress with her lucite sunnies and of course her Cult Gaia bag.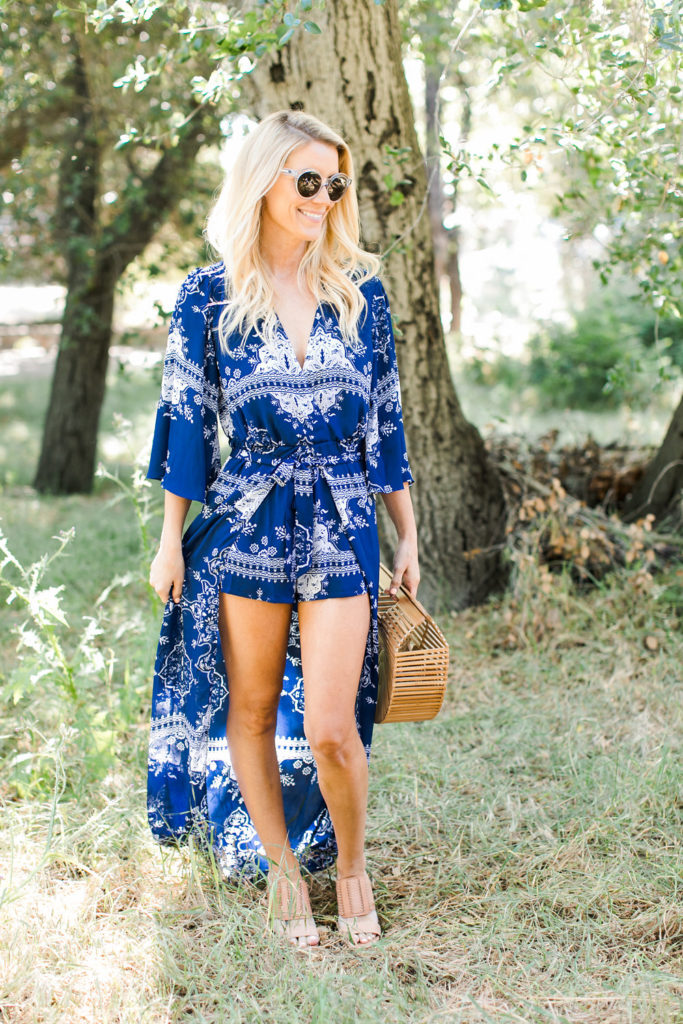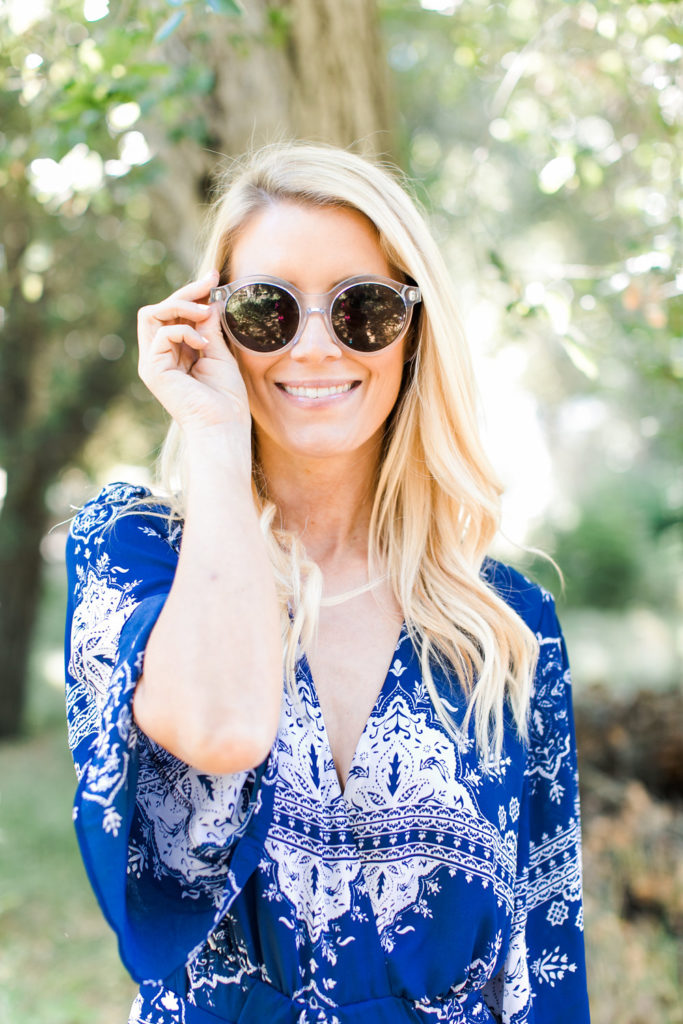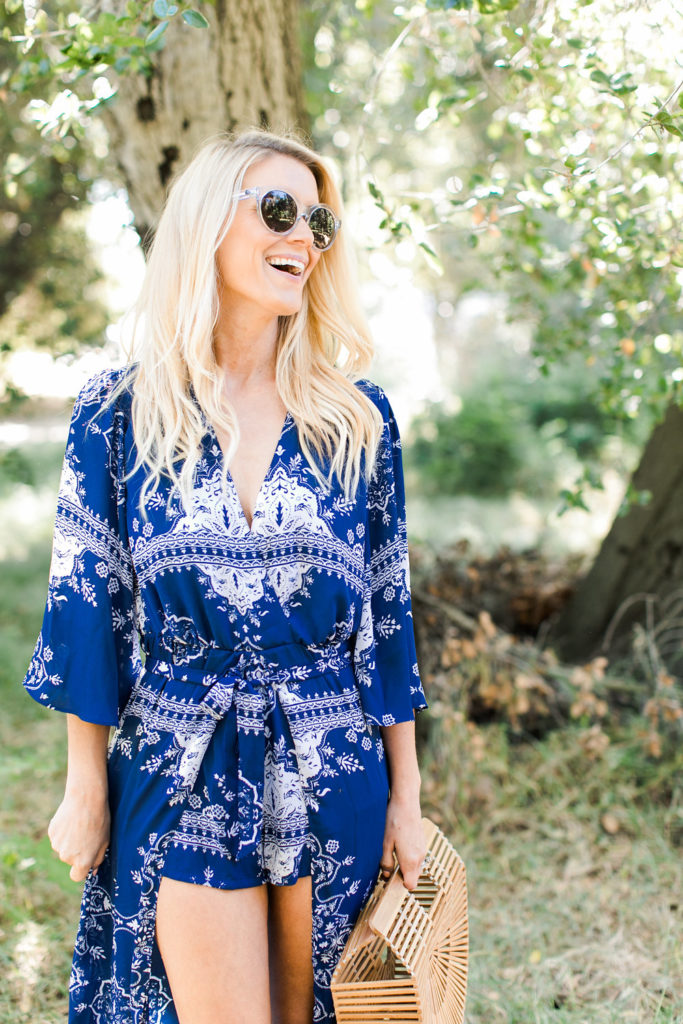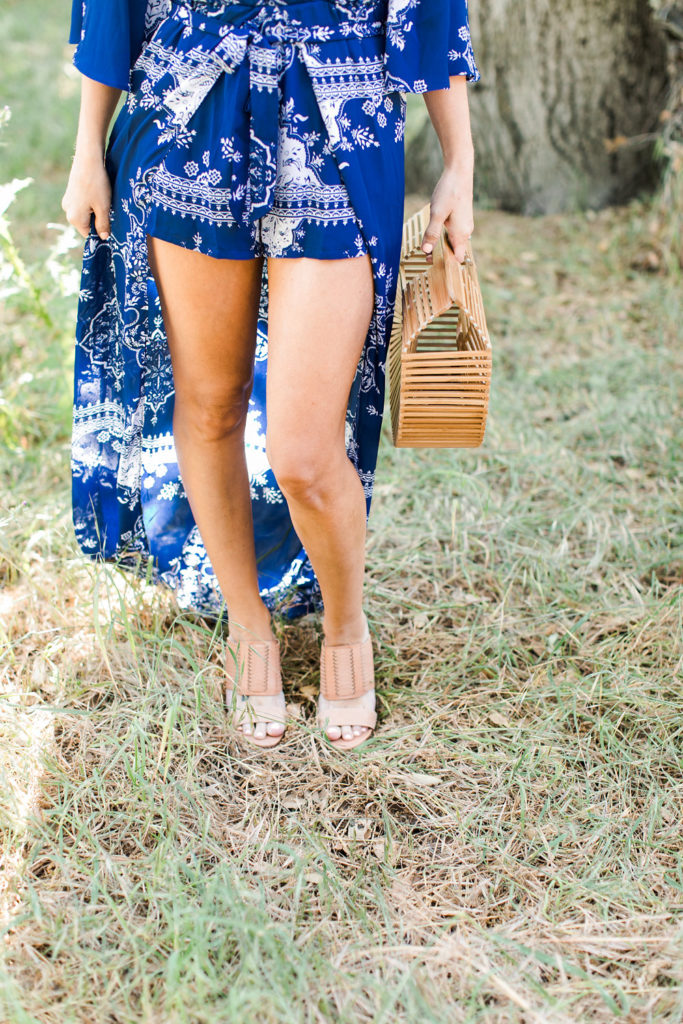 So… When a print is that good… Yup, I'm wearing the same print as Abby but reversed! This white dress has that same print in a beautiful coastal blue. I actually bought this same body of dress by Lovers + Friends a few years ago and loved it so much I had to snatch another one up. It's short and sweet but also a little sexy with the neck line… And it's bra friendly, and for this nursing mama, that's a major win!! I did some neutral wedges, a cork clutch and my D'Blanc Sunglasses with this get up.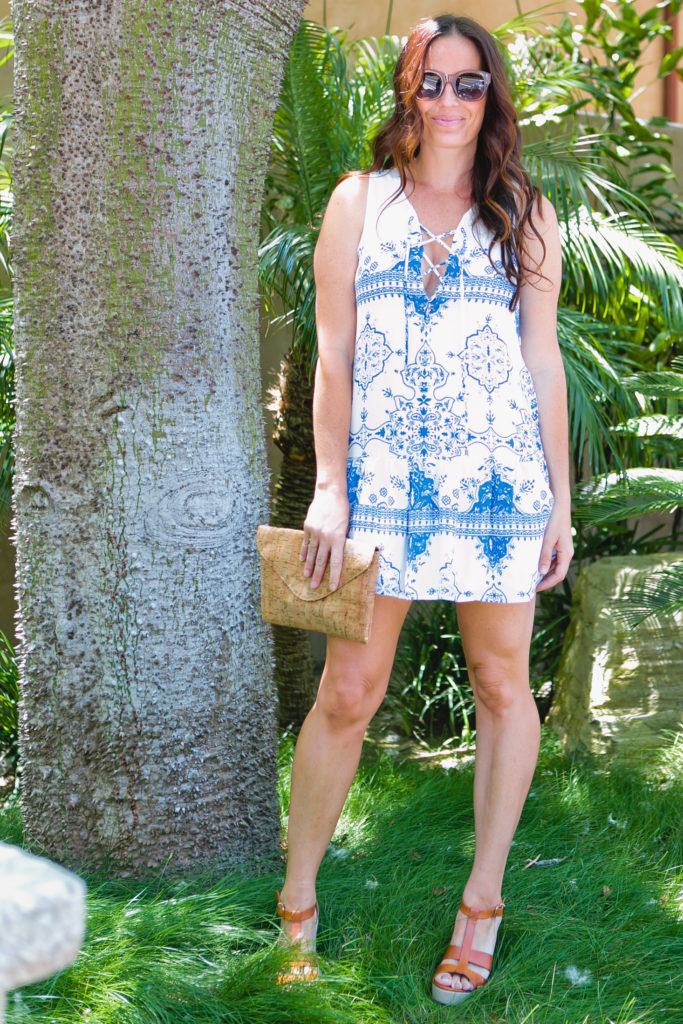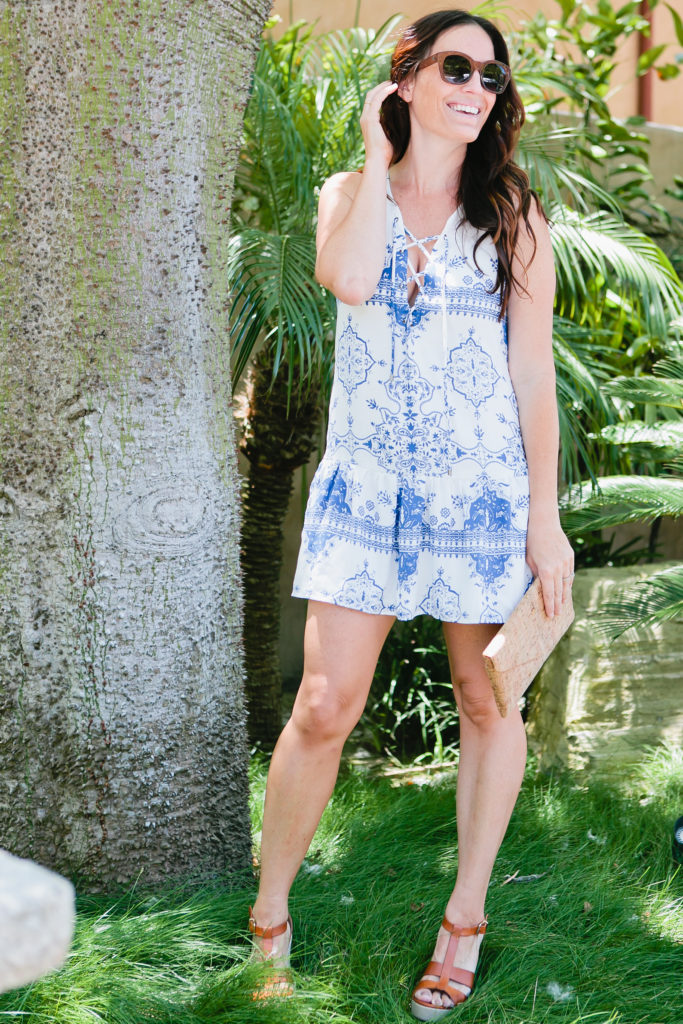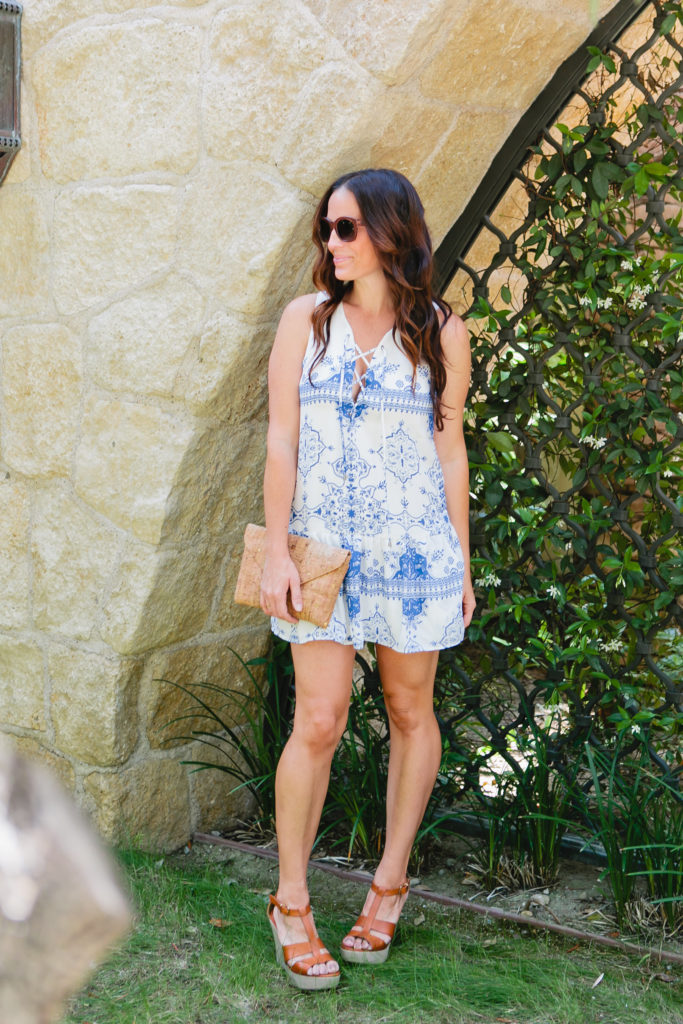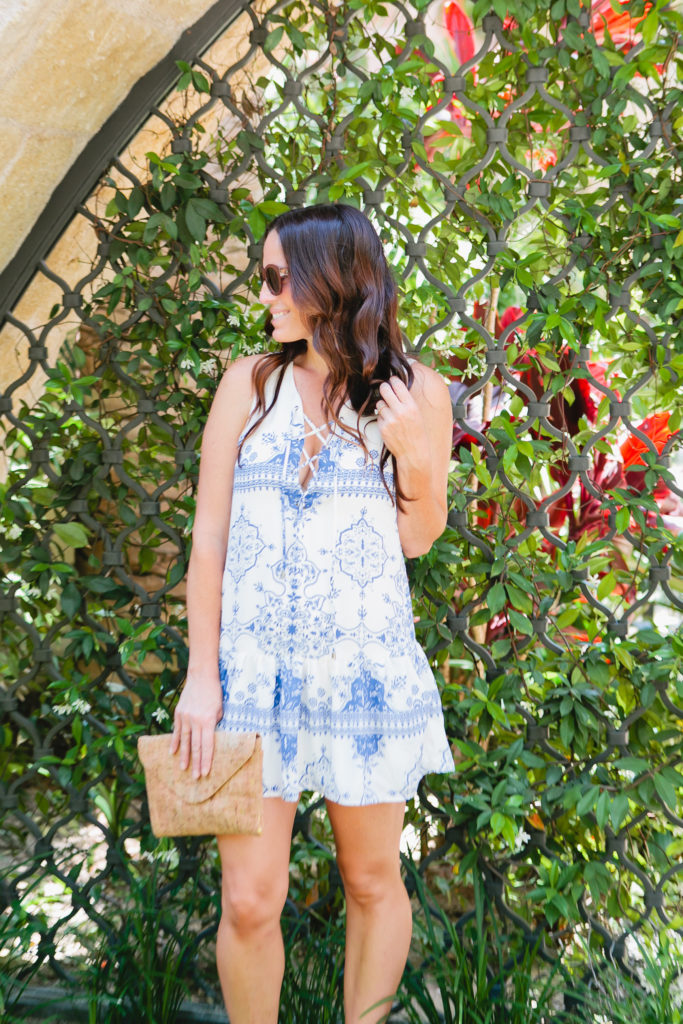 Last but not least is this pretty outfit from Abby. She's sporting one of our favorite brands, Show Me Your Mumu. They are responsible for this pretty skirt that could be worn both casual and dressed up. I also love the white cropped top Abby bought from them last year, but they still continue to offer it (or at least something similar). I love buying skirts and tops that will work together but also that you can wear with a ton of other items in your closet. Abby wore her lucite sunnies again, her large woven clutch and some pretty suede sandals.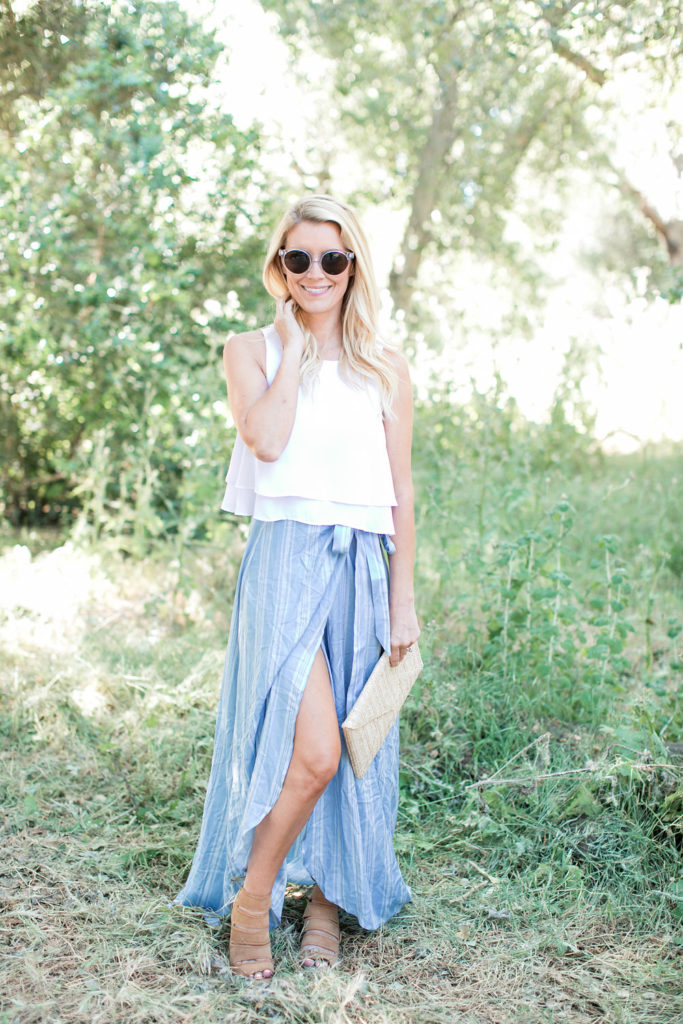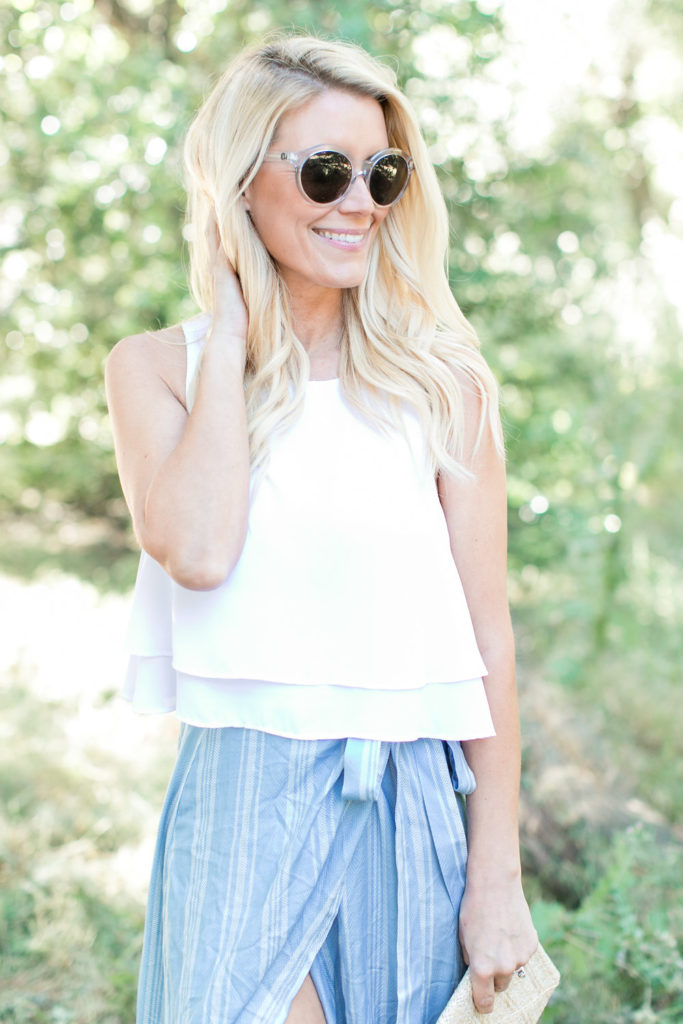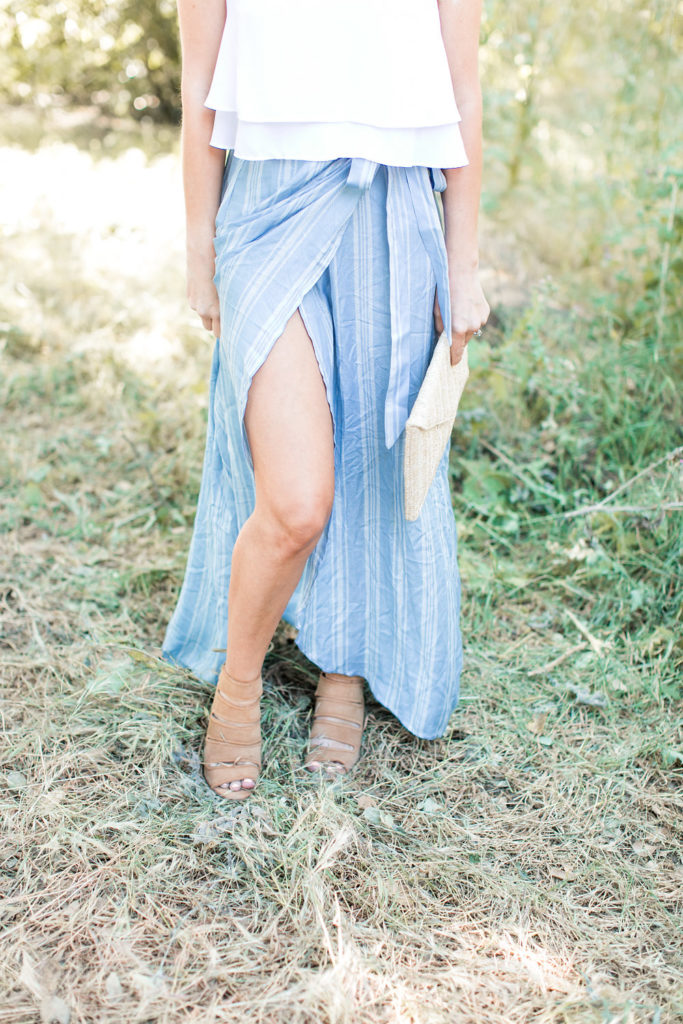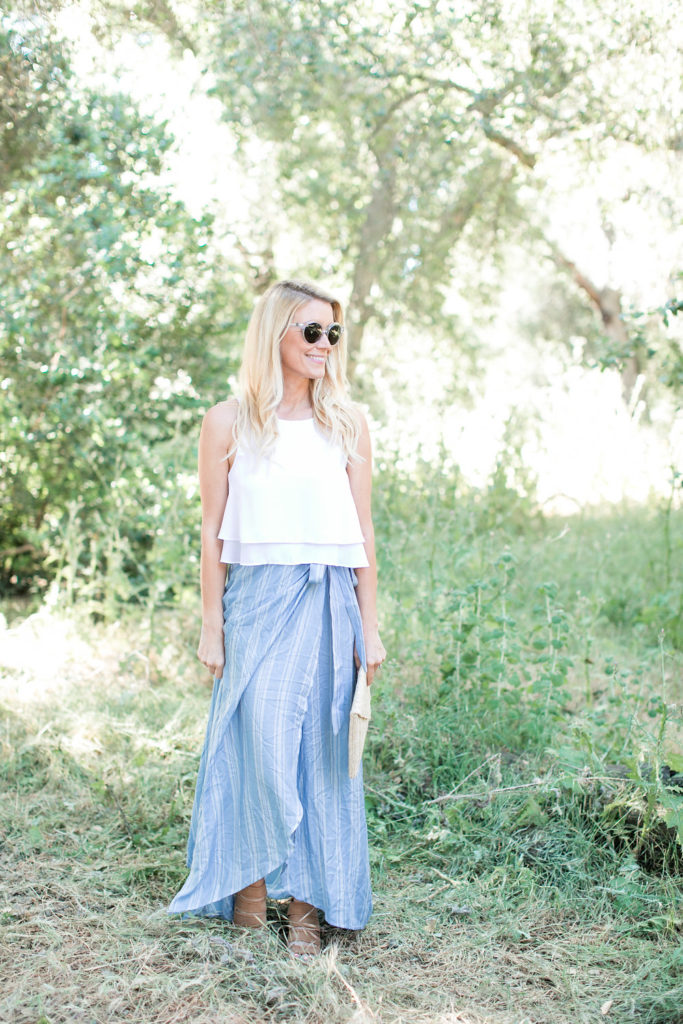 Hope you got some good outfit inspiration, but also inspiration to see the ocean a bit more!

Shop the Post below…
xx
Jacquelyn