One of our favorite little dudes had a birthday and we were there to celebrate! Dmitri turned 9 this year, you may remember his epic Weird Al party last year for his 8th birthday, but this year it was all about camping, fun activities, an outdoor movie AND a sleepover!! Lucky bunch at this party!! Wait till you see all of the photos from Corrie Lynn Photo, keep scrolling!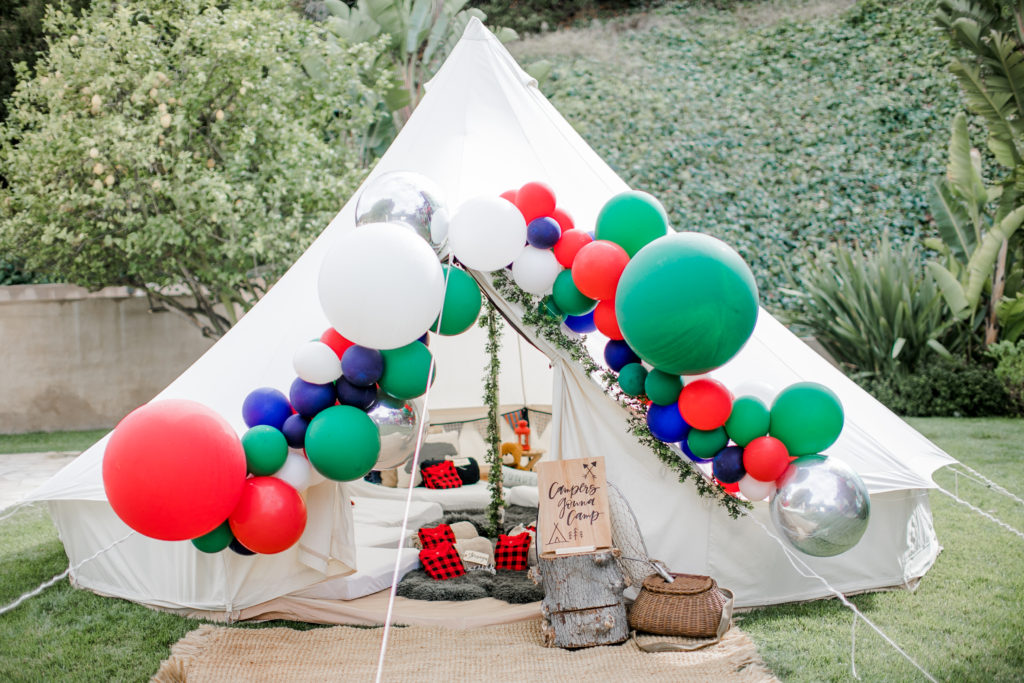 The scene was set for all the little campers! A welcome sign from Meghann Miniello is always a good idea, isn't this one adorable! I also loved playing with all of the fun goodies from Sweet Salvage Rentals. We got all of the tables and pillows from them, but their little details accessories just made the party!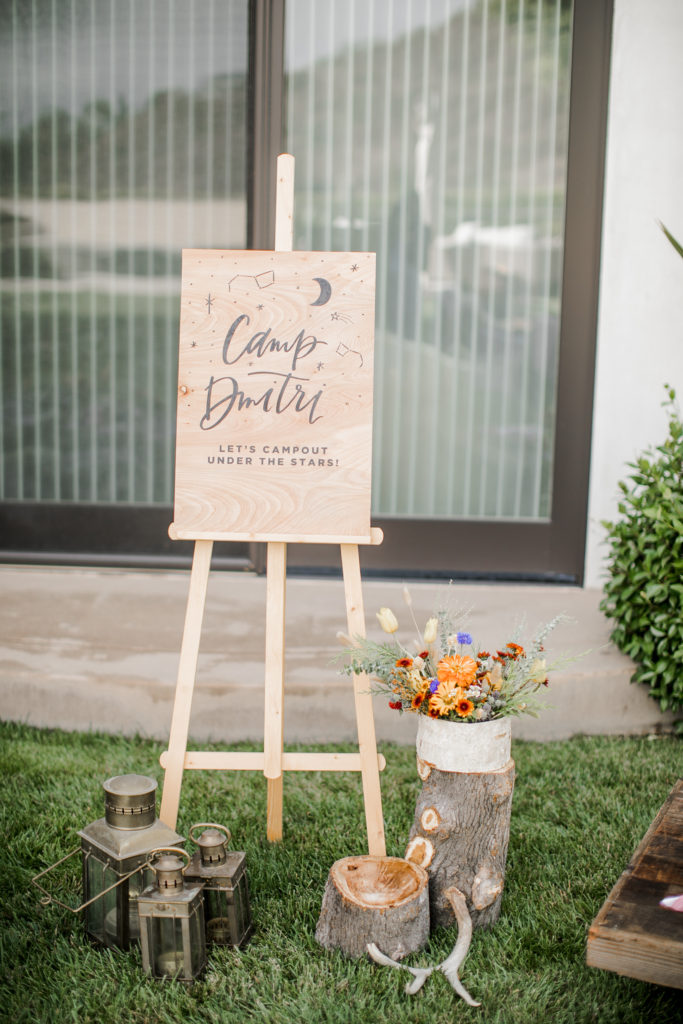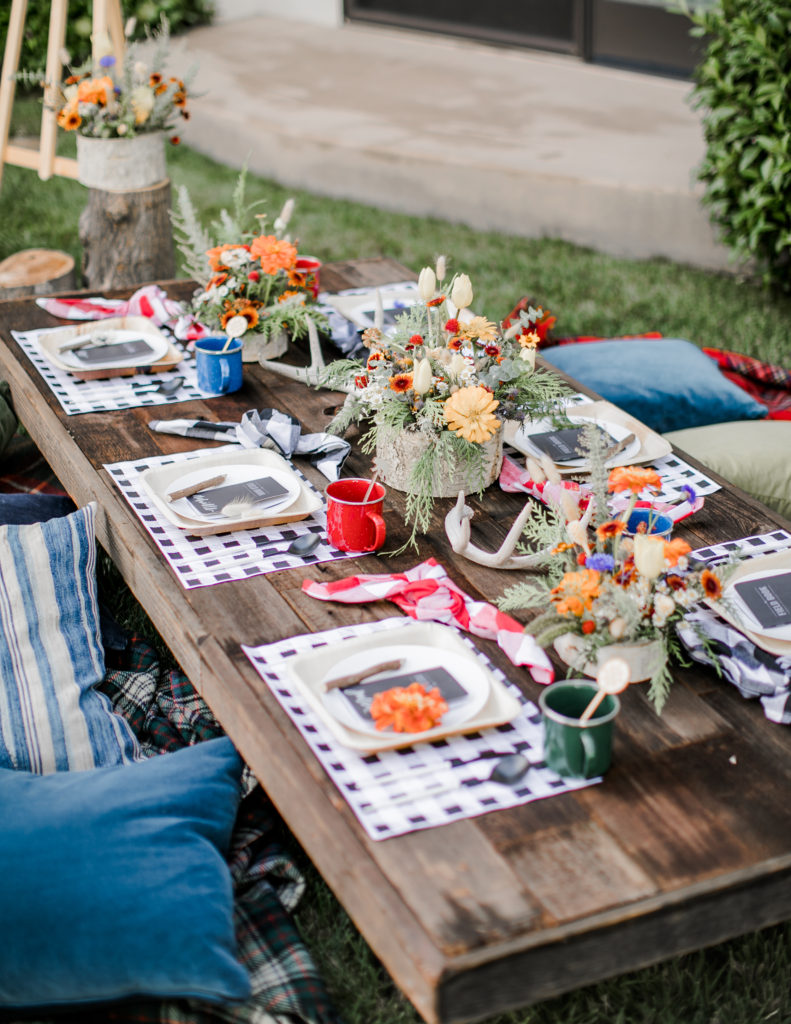 For the tabletop we kept it pretty simple with a palm leaf plate and our favorite L'entramise plates and flatware. But when you go camping you've gotta have enamel mugs!! Our friend Creative Amme did the cute drink stirrers to add a little something, and I really love those buffalo checked napkins as well! And of course, Meghann did the adorable placemats and names on each Field Book.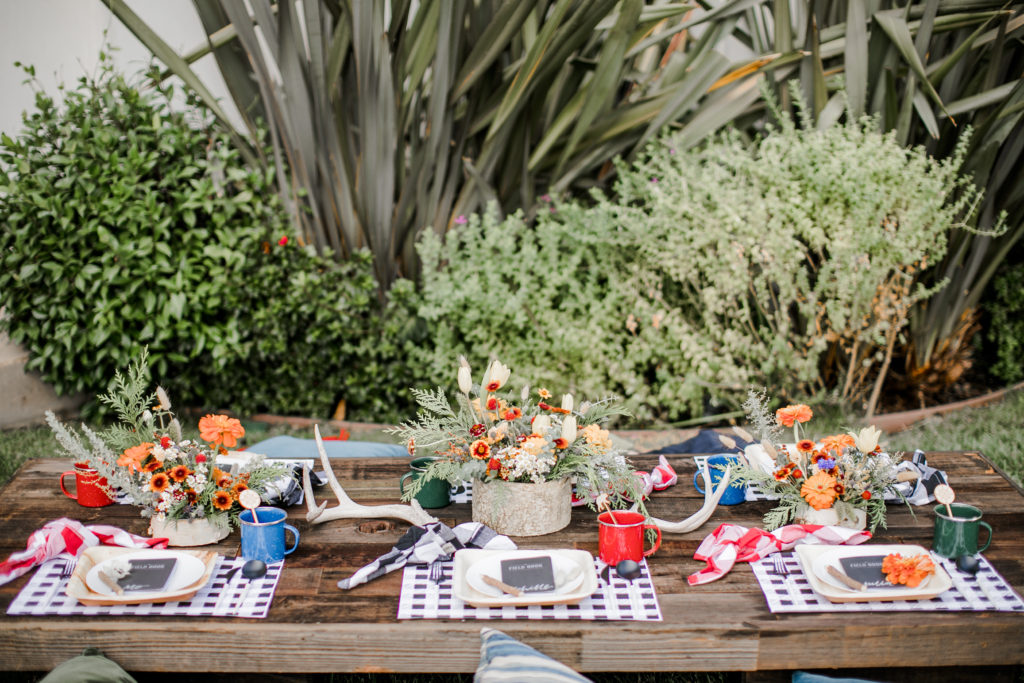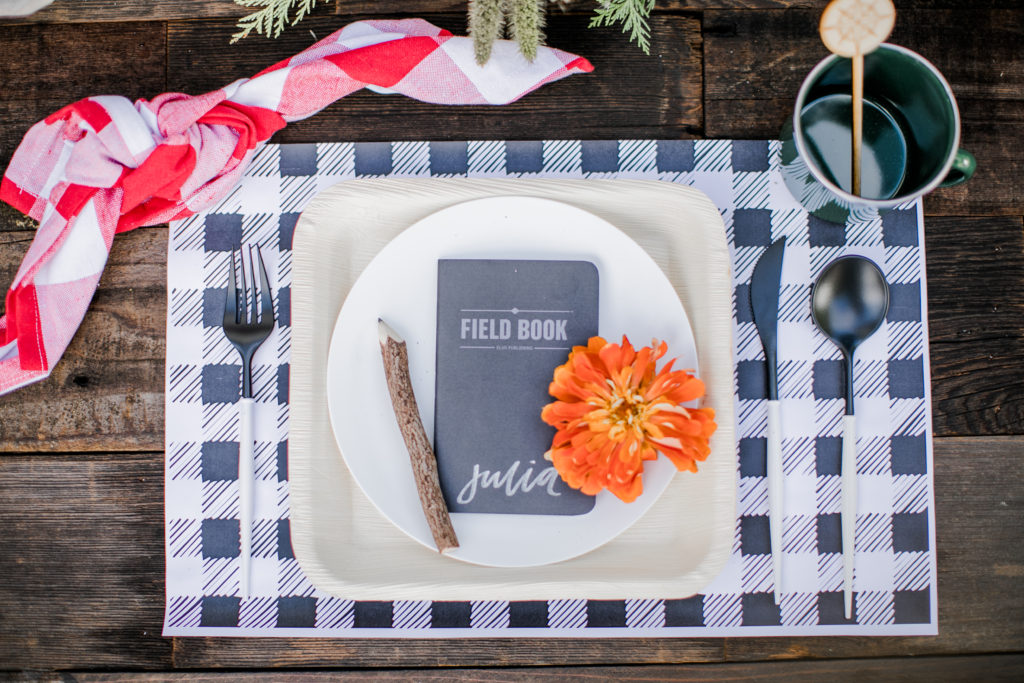 The gorgeous flower arrangements are by Earth Baby Flowers. She nailed our woodsy whimsical look to a tee, and those tree stump vessels were the perfect detail!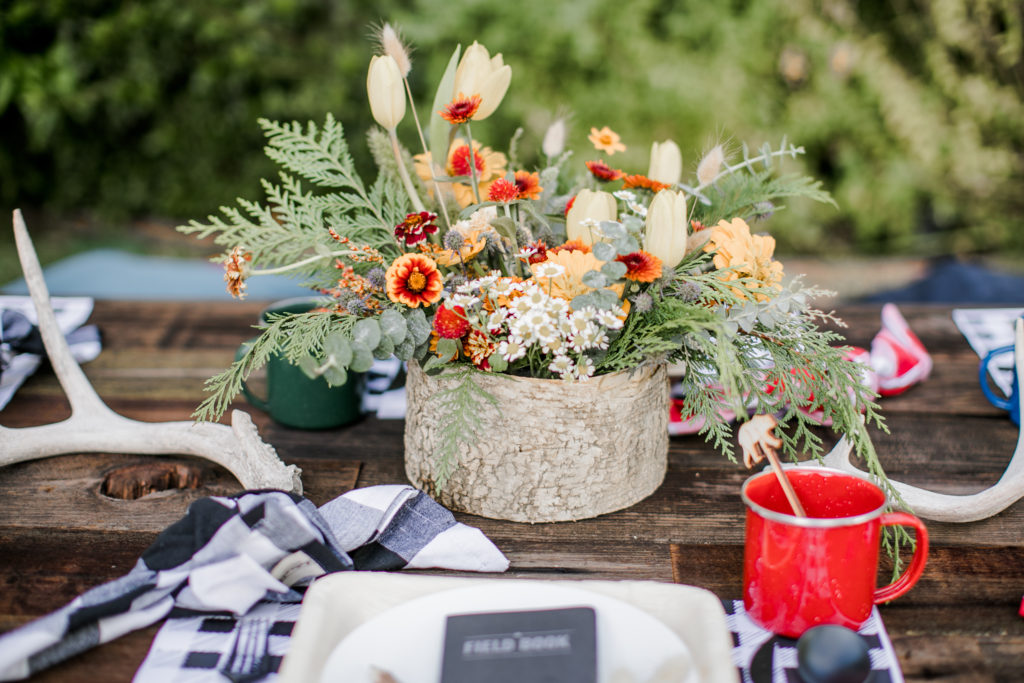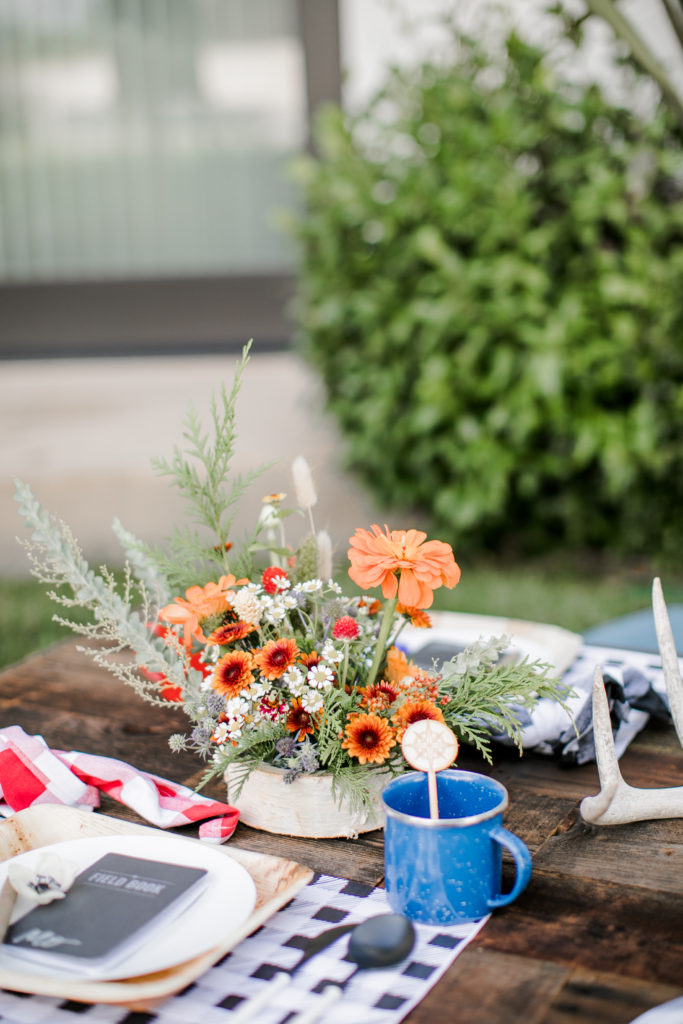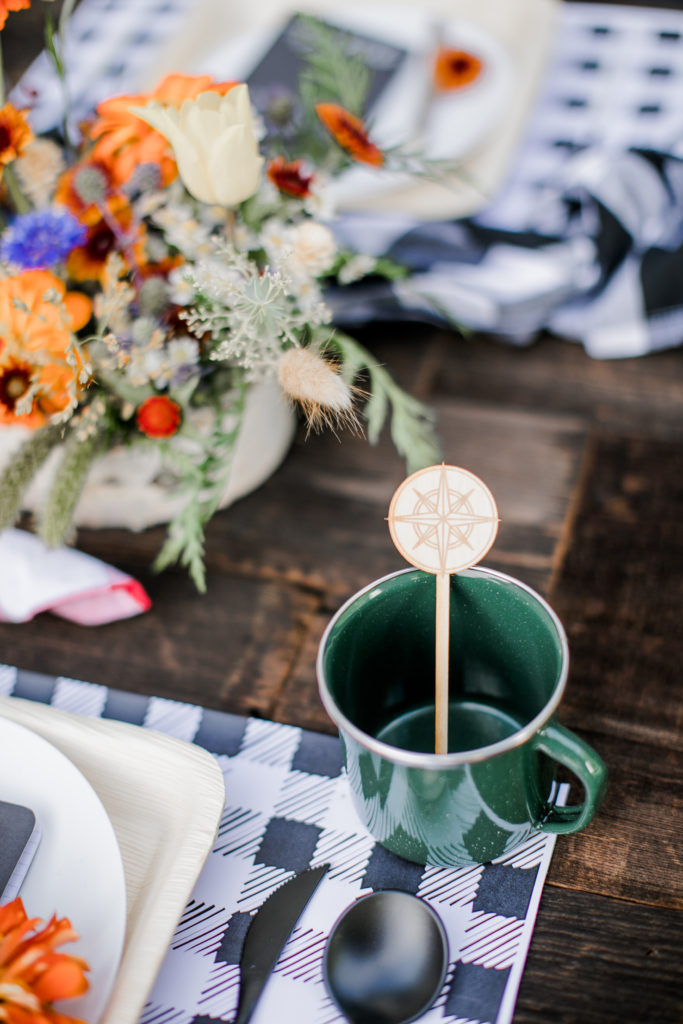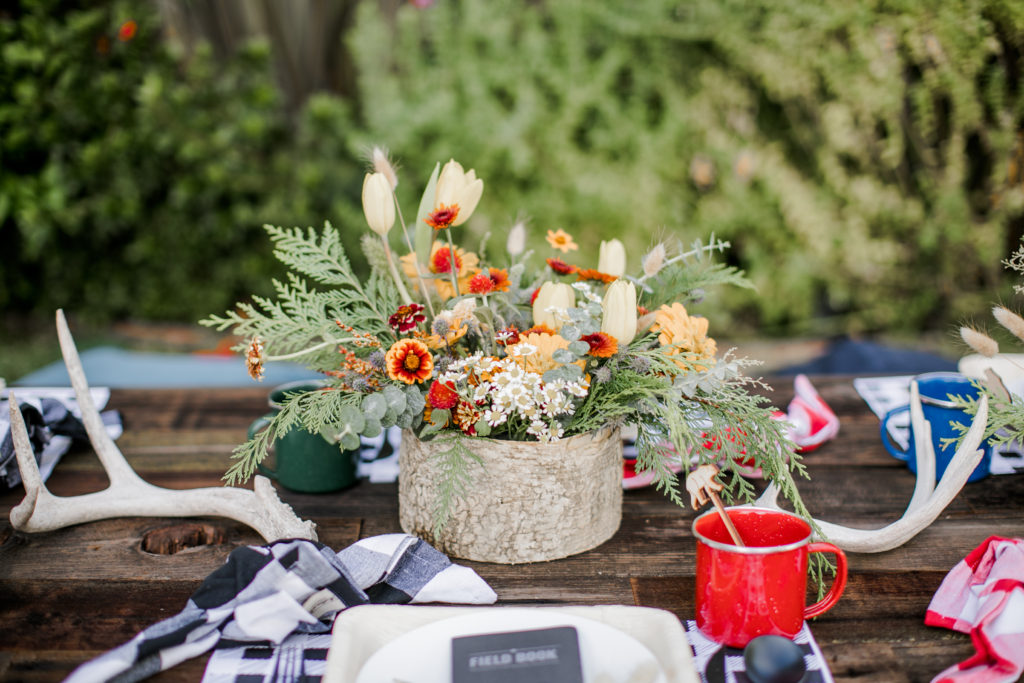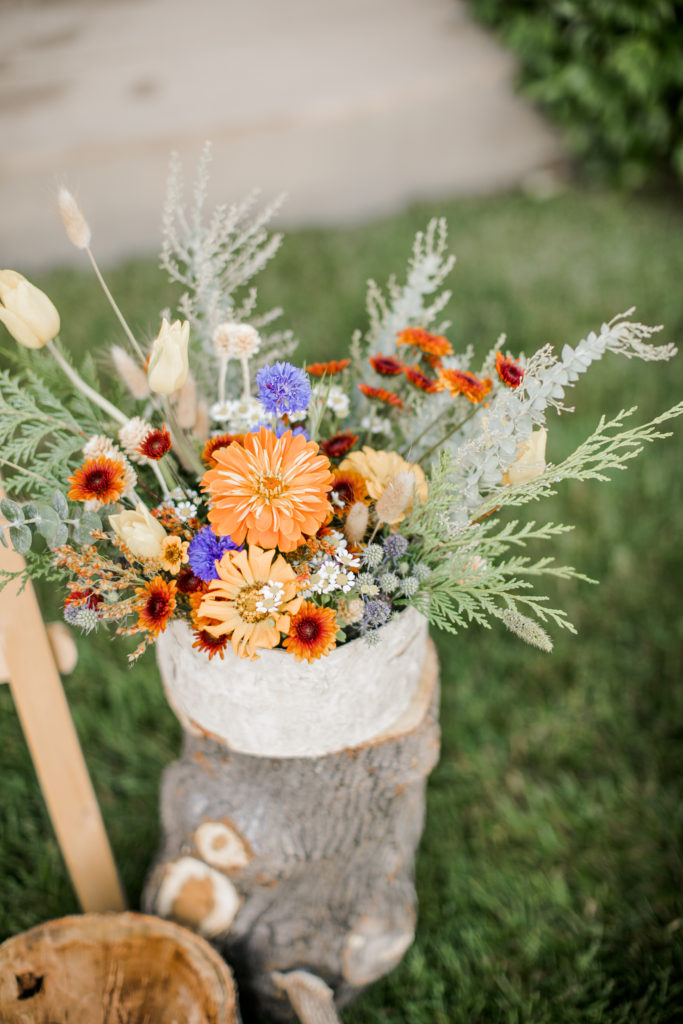 Love all these details!!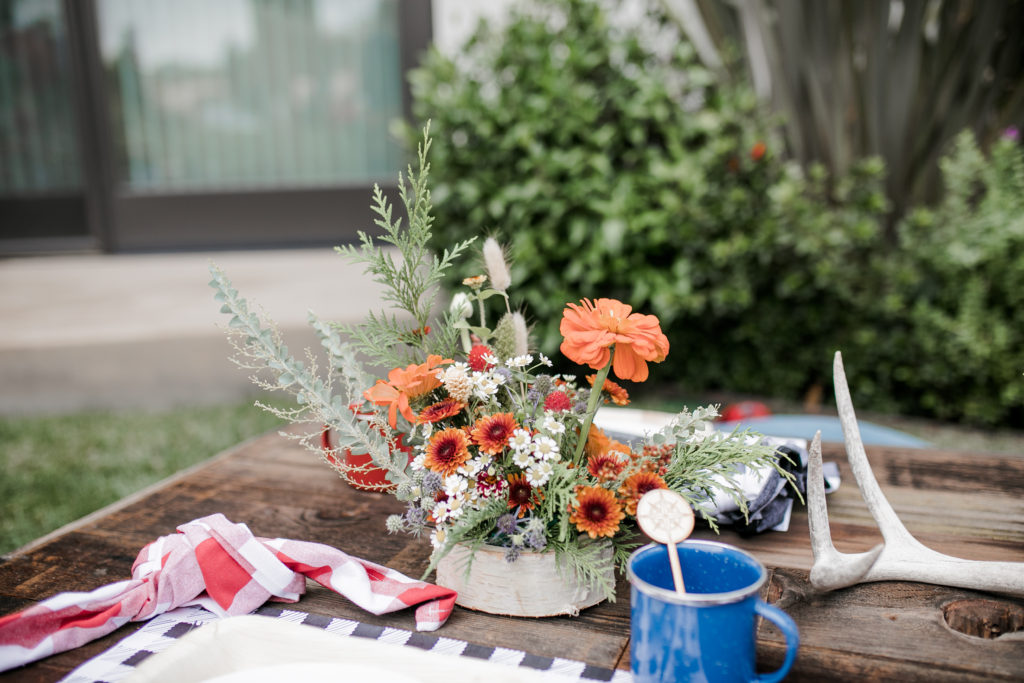 And don't forget the blankets and pillows!! It actually rained earlier this day – rain in LA, can you believe it?! So we were a little nervous about this set up, but luckily the clouds cleared and it was only sunshine for the party! Believe it or not, that's never happened to us!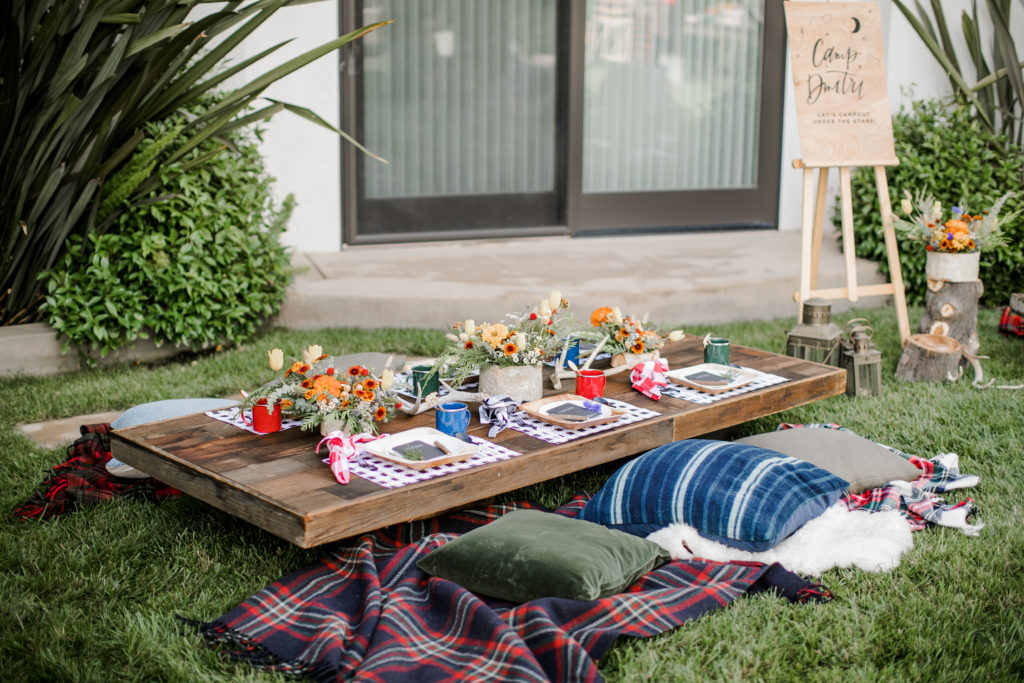 On to desserts! And boy were there desserts!! The talented Sheila Mae handled this one with the most amazing camping cake I've ever seen, it was truly like a work of art! So many other cute camp treats and how can you not love the bear donuts displayed on Cogee Studio's great donut wall!
And behind every eye catching dessert display are eye catching balloon garlands, this one by our sweet friend Ellen of The Pop Shop!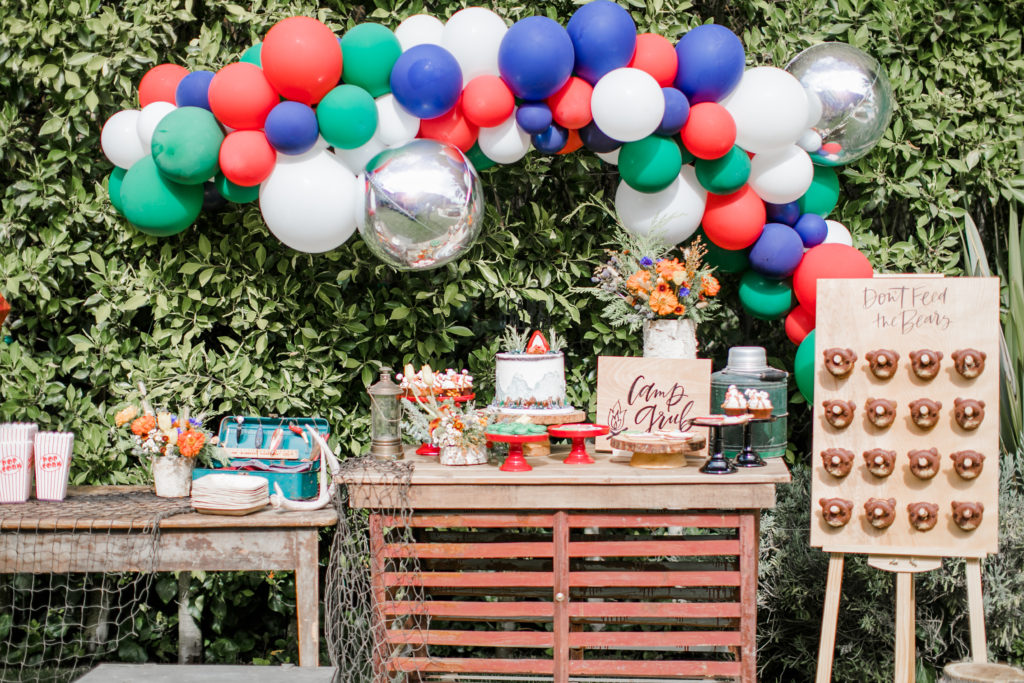 Another super cute sign from Meghann Miniello plus gorgeous flowers form Earth Baby, and don't worry – there are more to come!!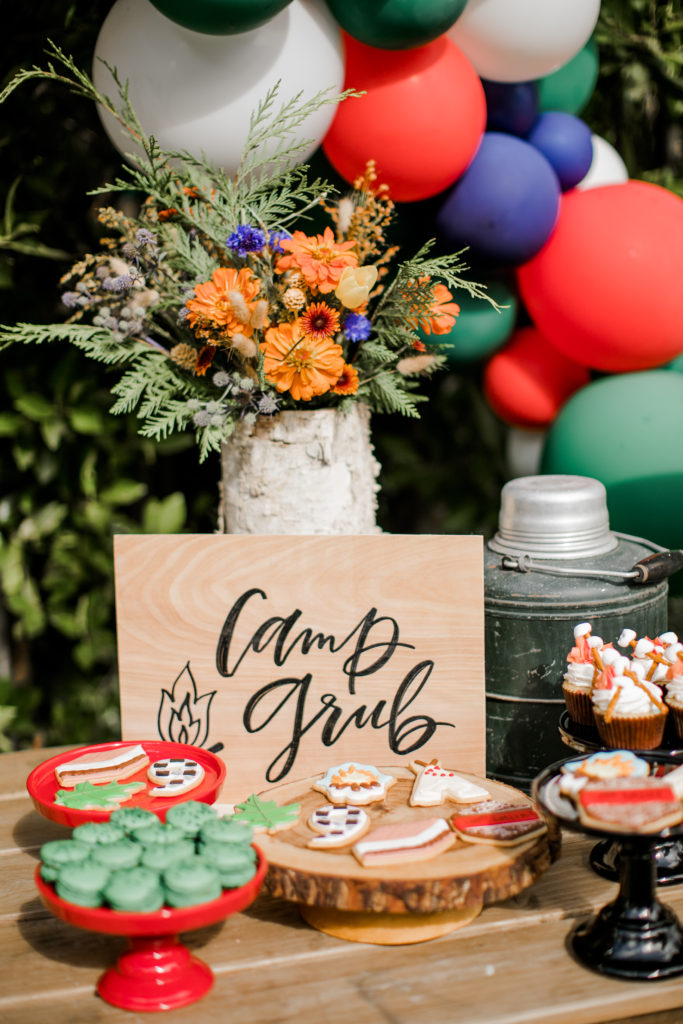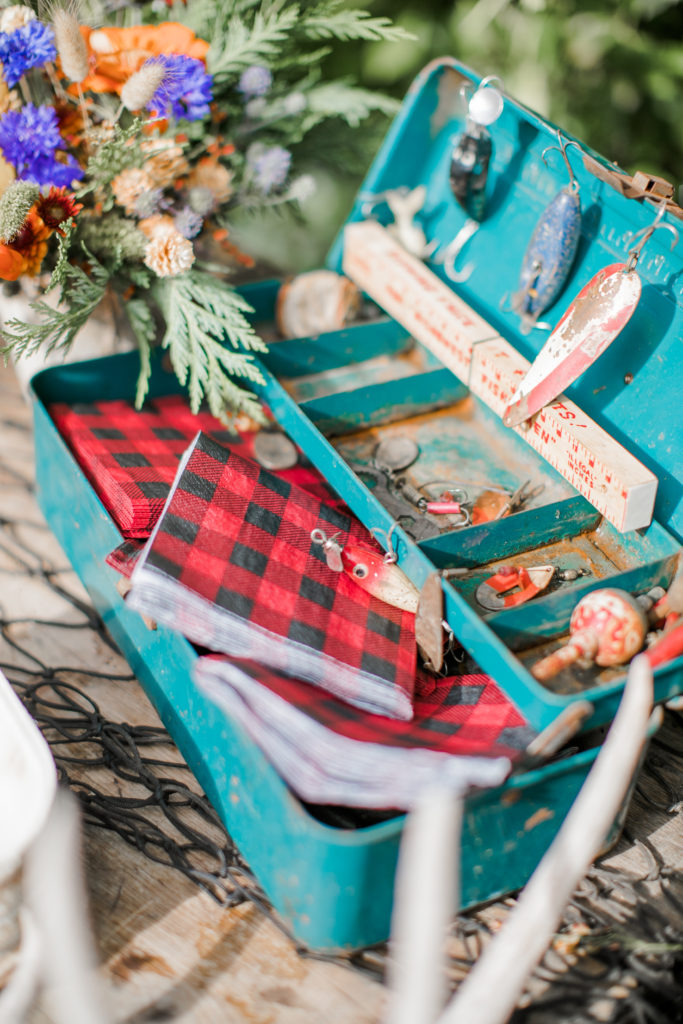 There's that cake!! Such a beauty!!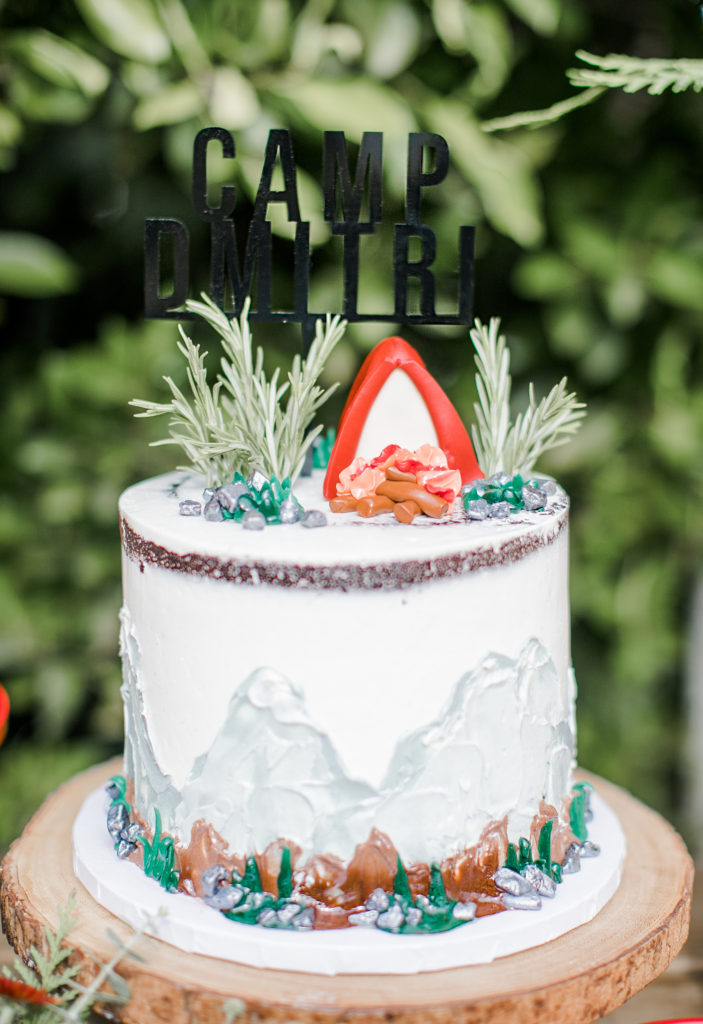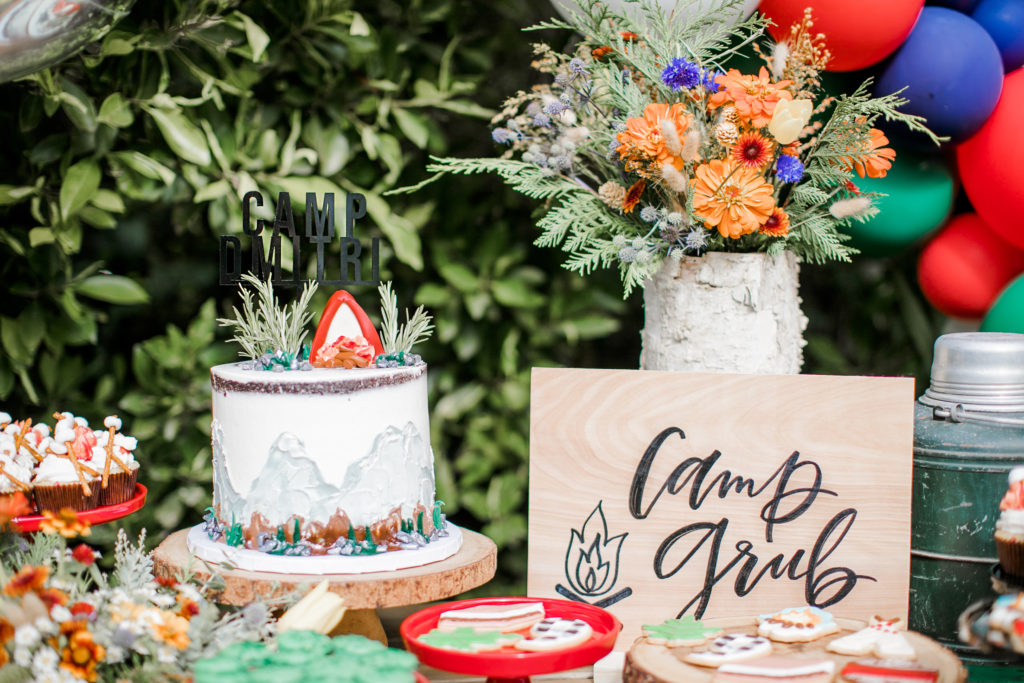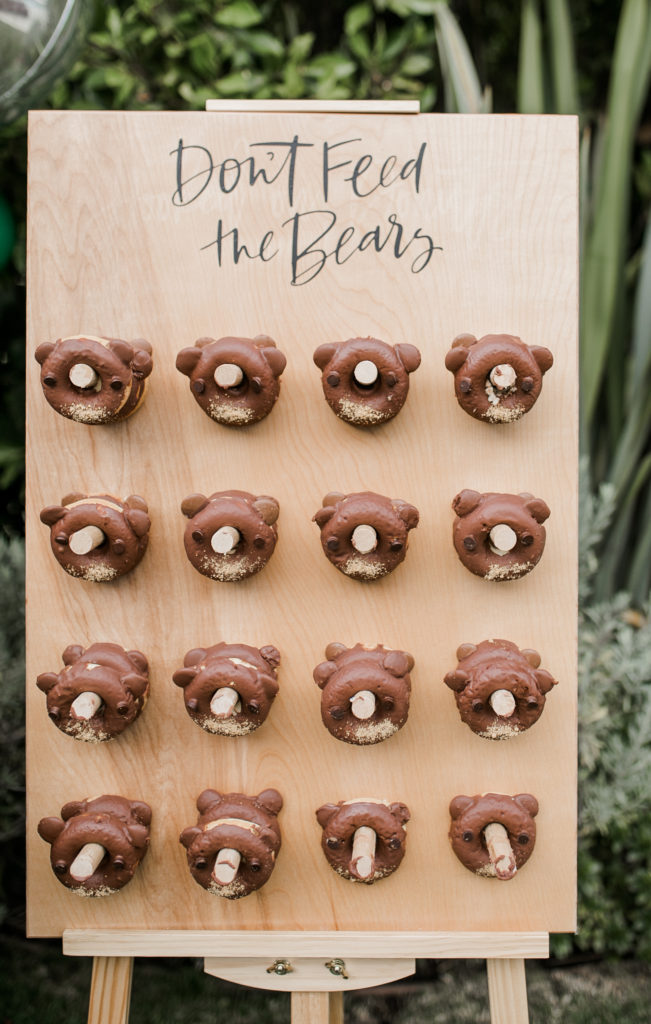 And cookies!!! So good right?! Sheila Mae, you are amazing!!!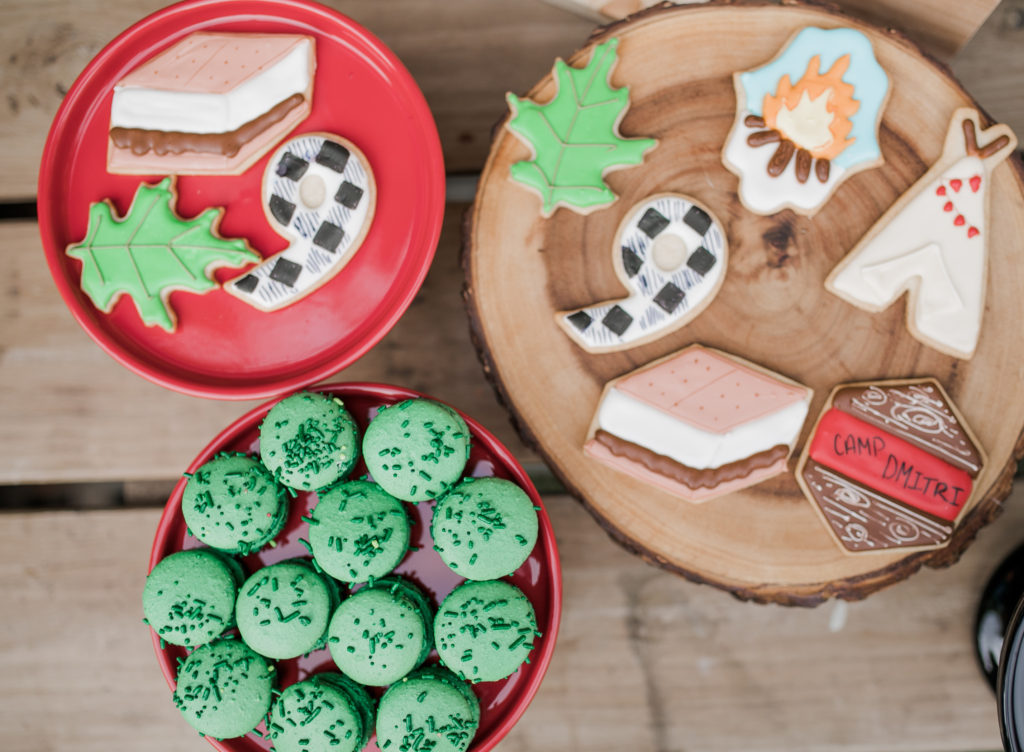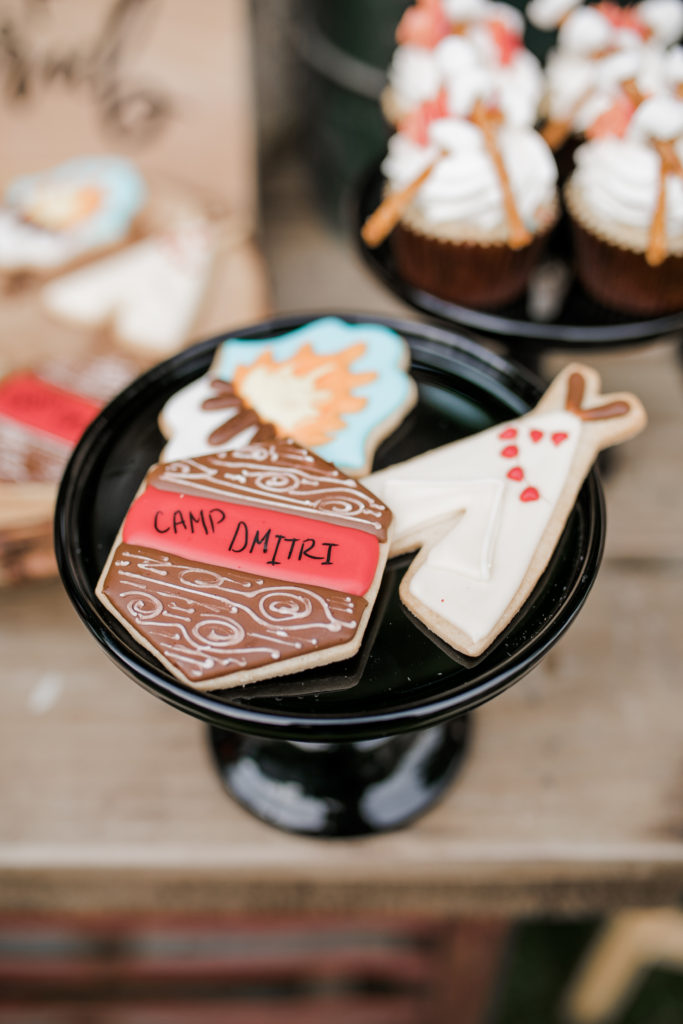 Ok, but these s'mores cupcakes are just the cutest!!!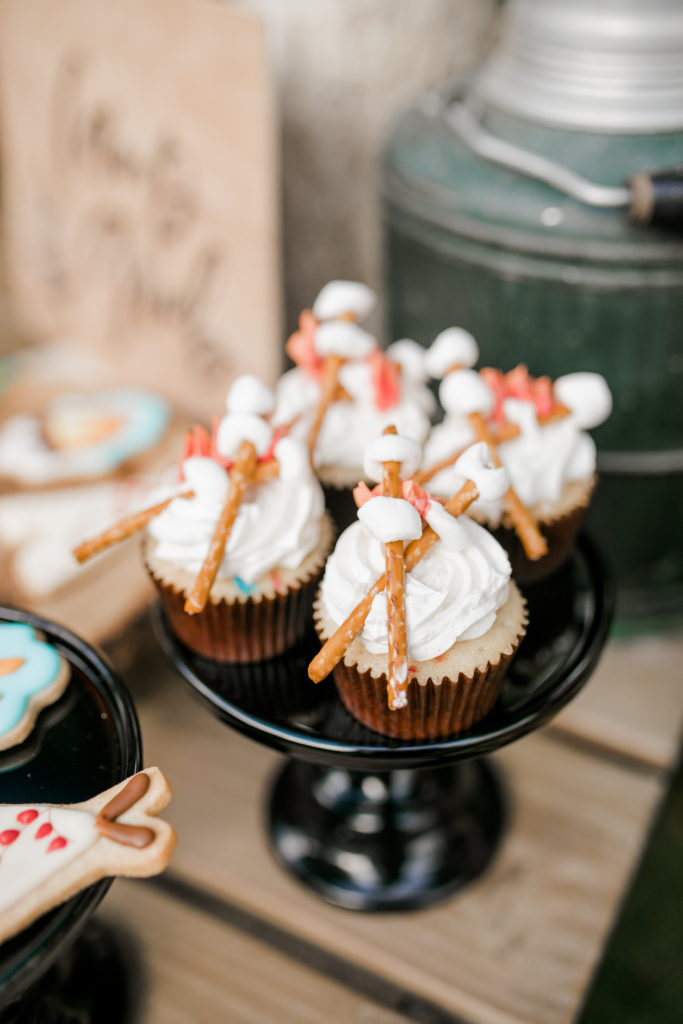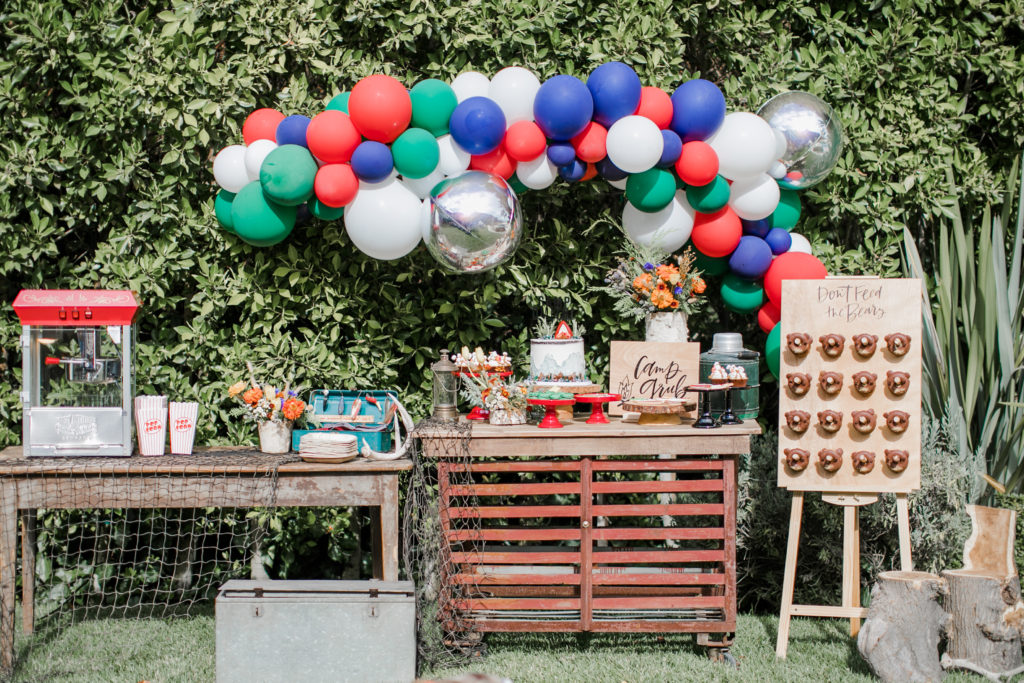 Guess what, we were just getting started! The kids got to camp out in the most epic tent from Wonder Tent!! Can you even?! I mean seriously, these kids are ruined for real life camping now because this is next level!
It comes completely set up with beds inside, we added adorable pajamas with name tags at each bed! Oh, and obviously the tent needed The Pop Shop balloons!!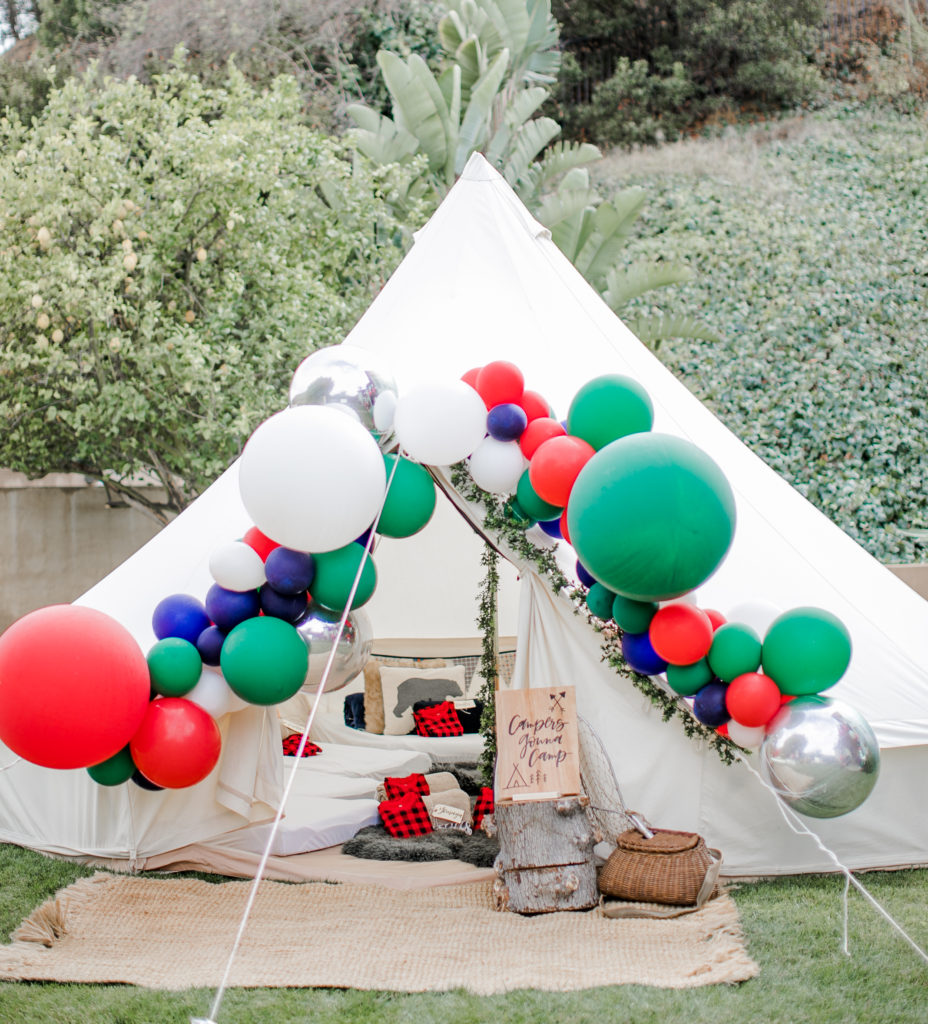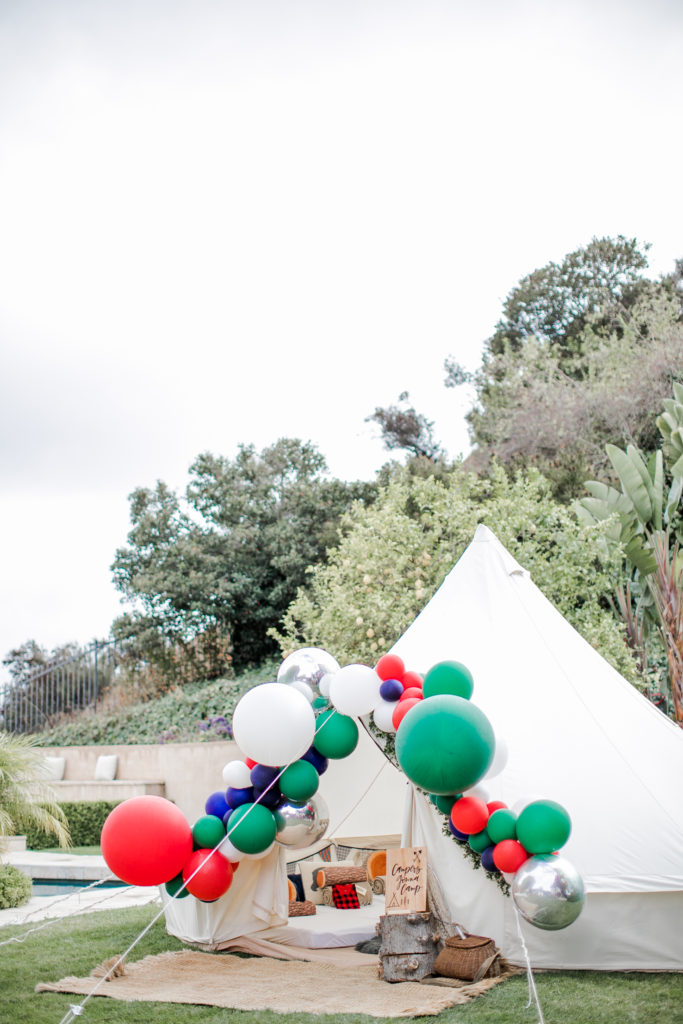 Campers gonna camp!!! Thanks Meghann for always dealing with my silly sign sayings, haha!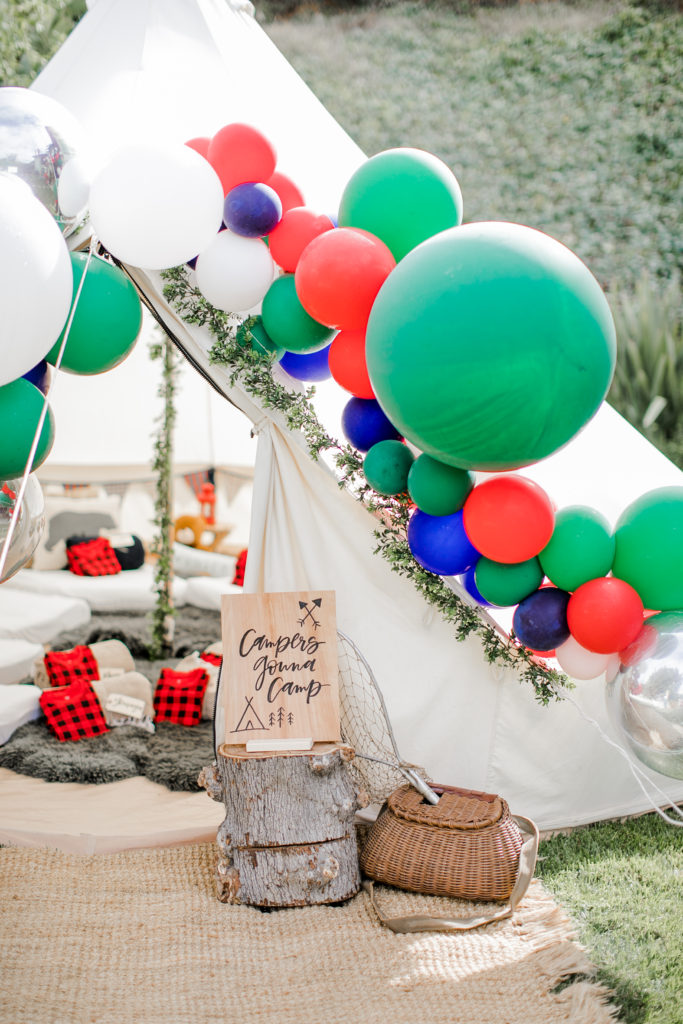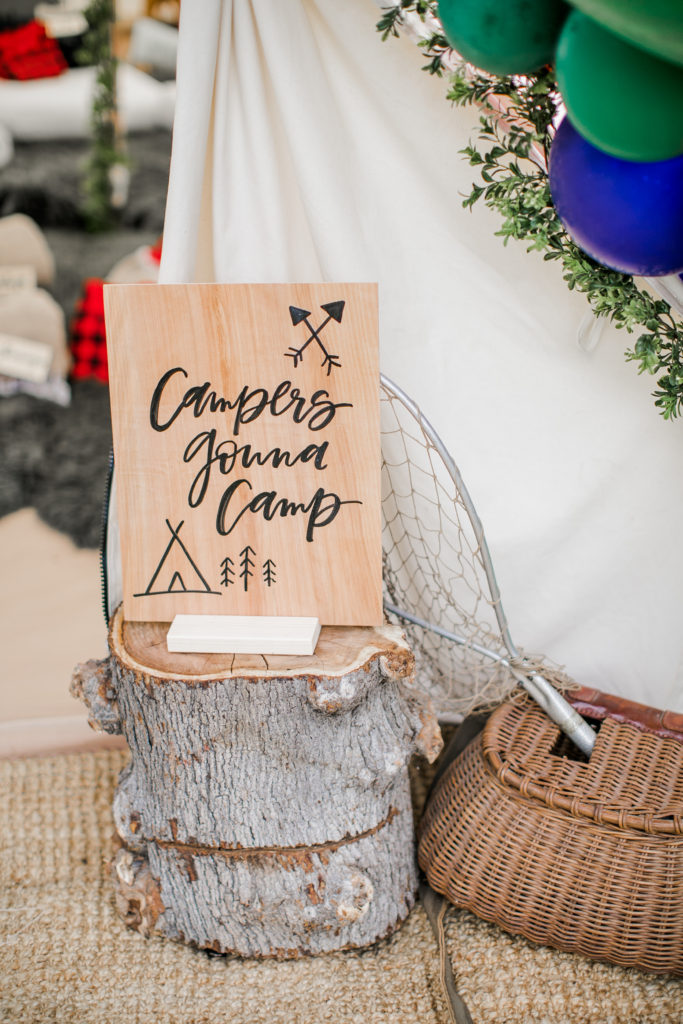 The most perfect camping pajamas! Each little guest also received a cozy blanket from Gunn & Swain to keep warm!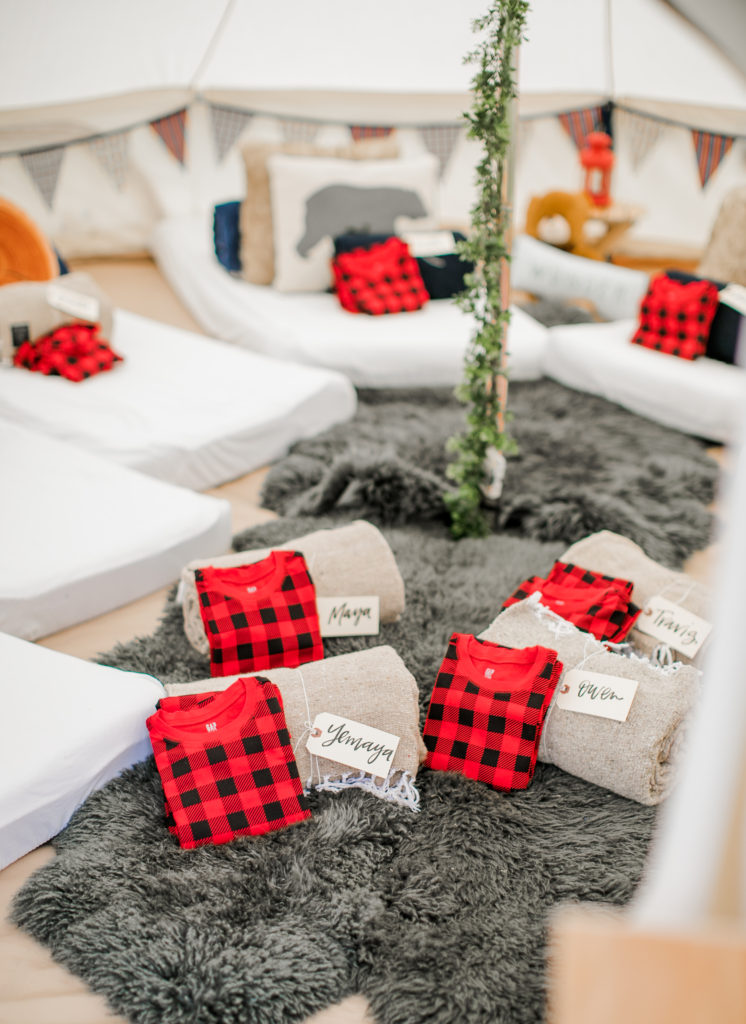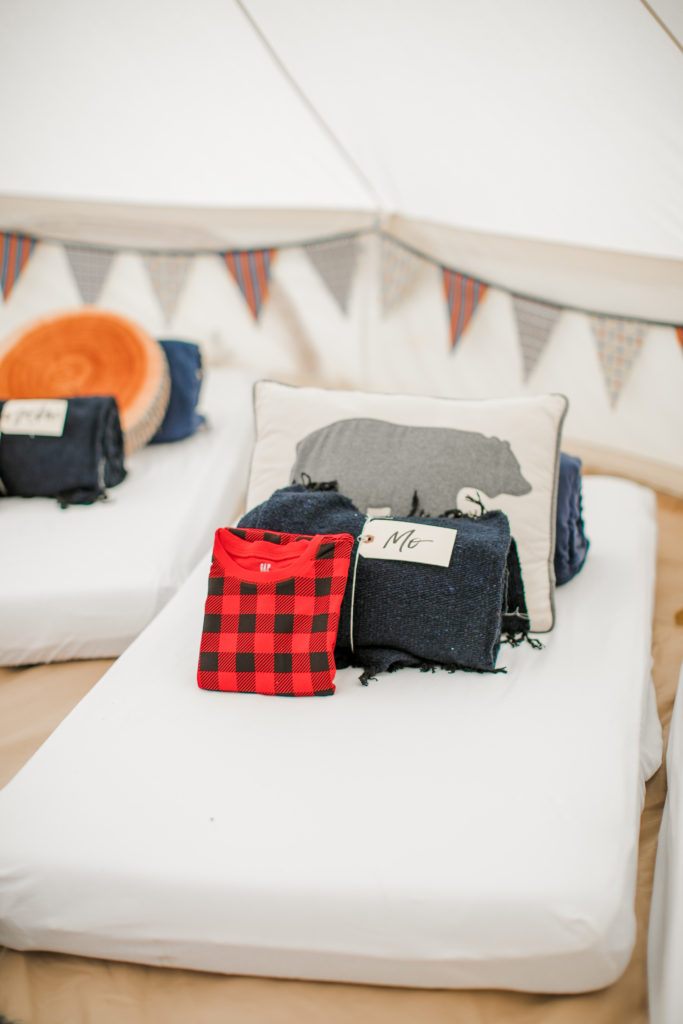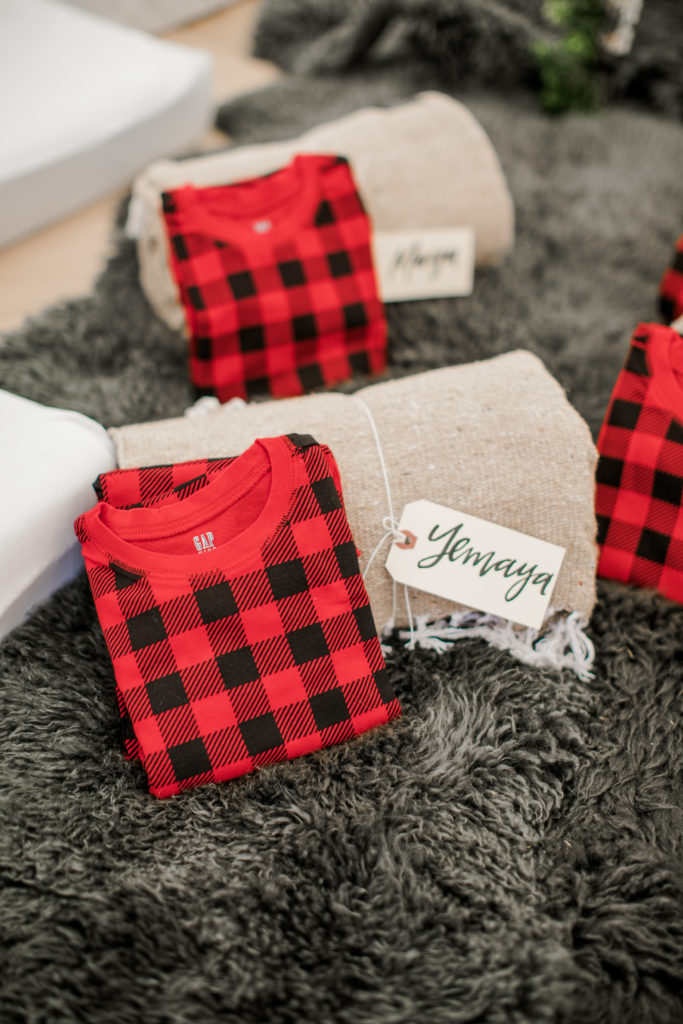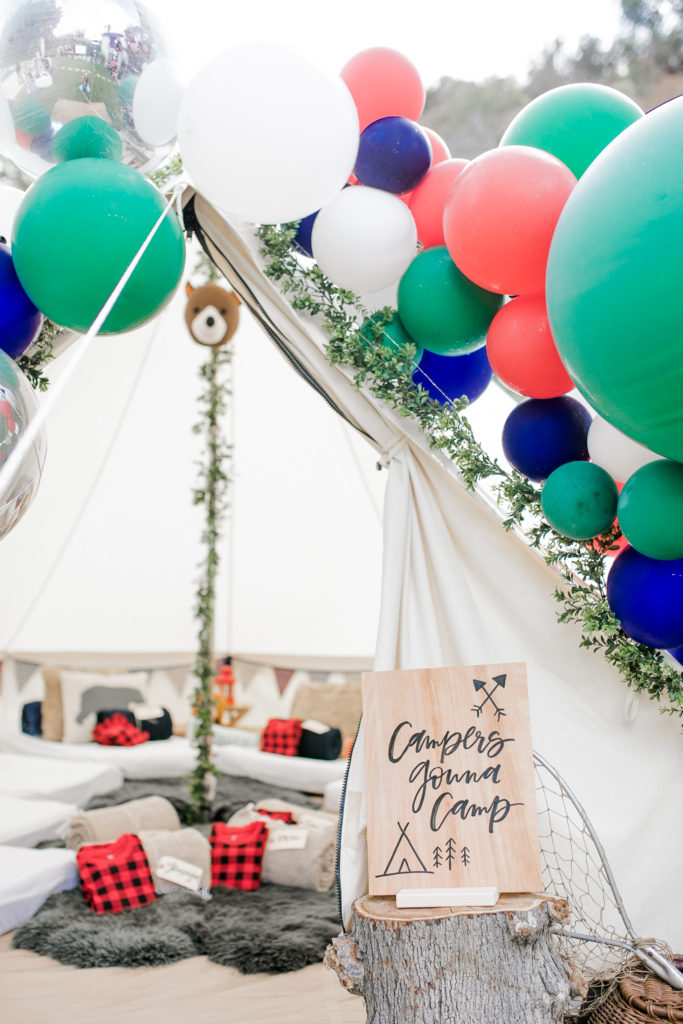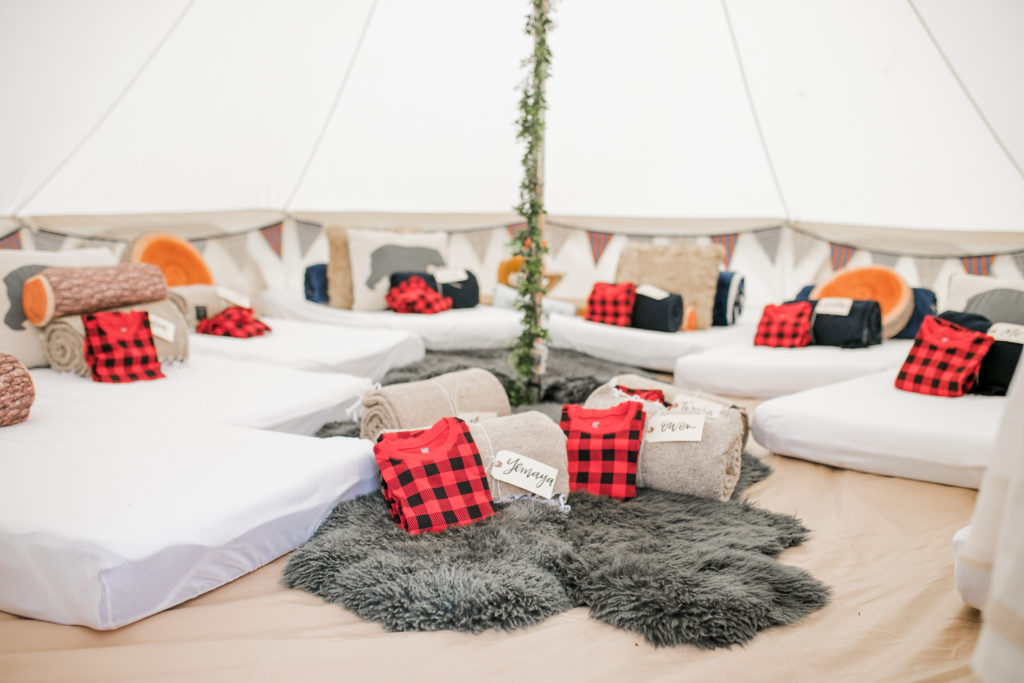 Another amazing balloon installation by The Pop Shop – I'd say this house is ready for a party!!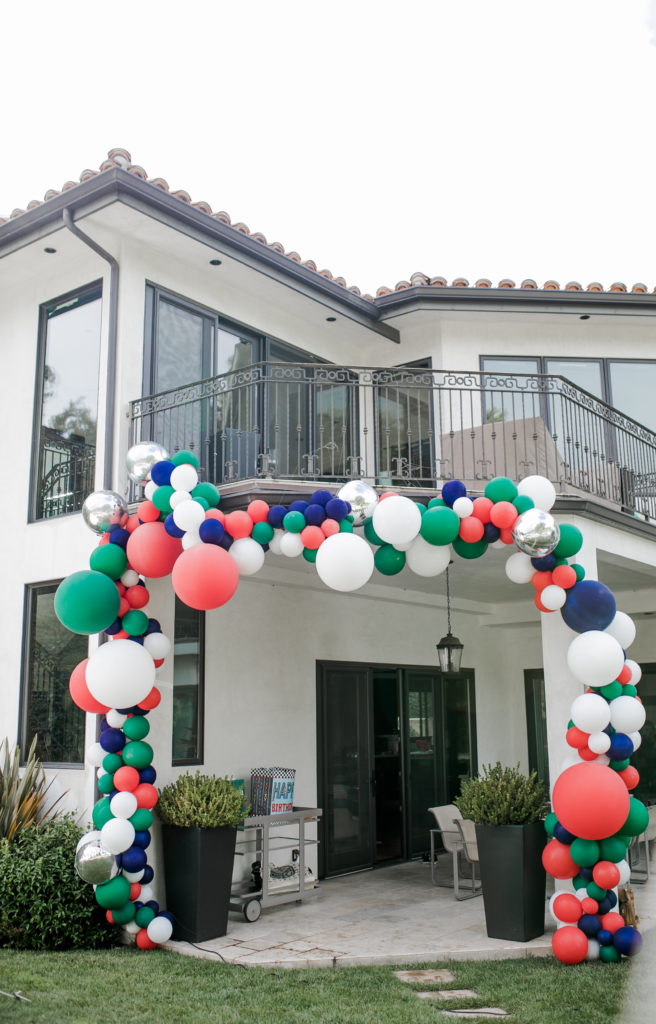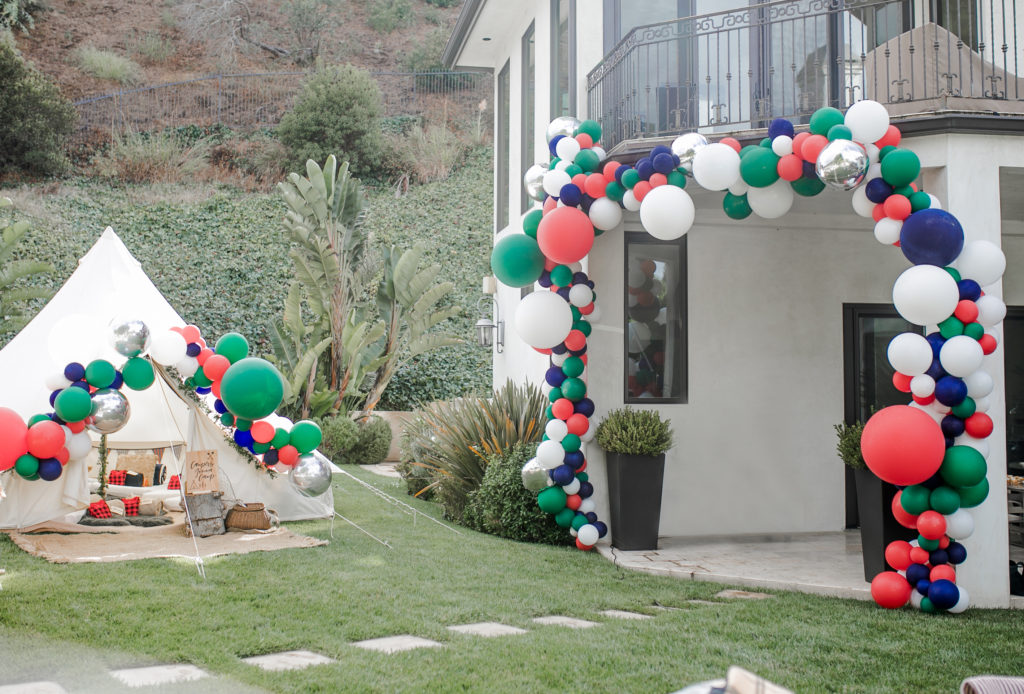 The outdoor movie set up wasn't bad either! Wonder Tent set it all up for us and the kids had a blast watching their favorite movies!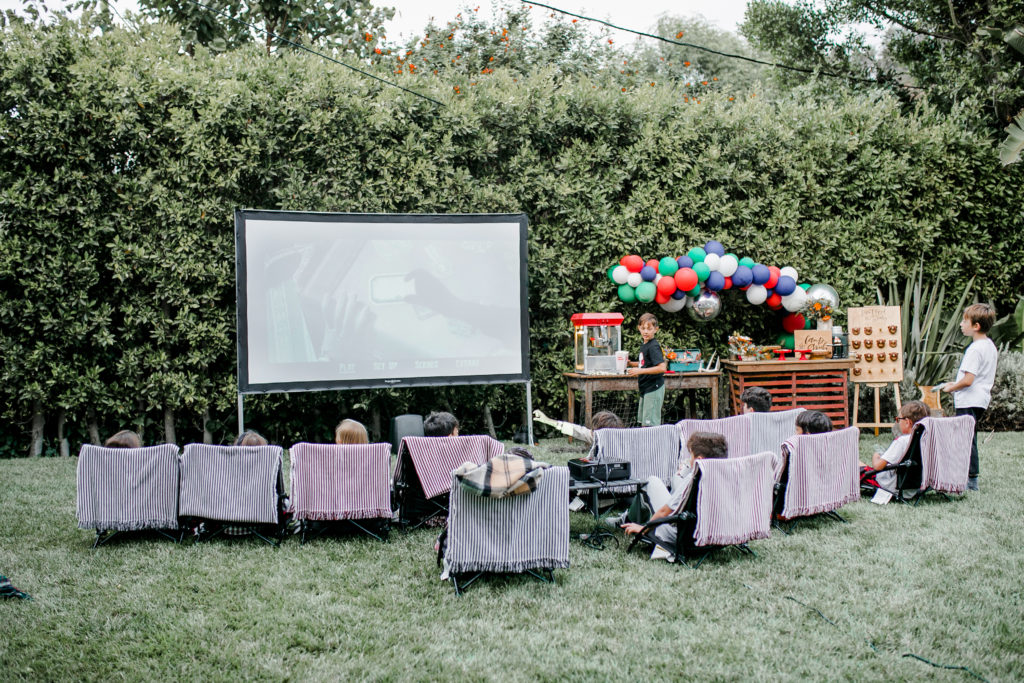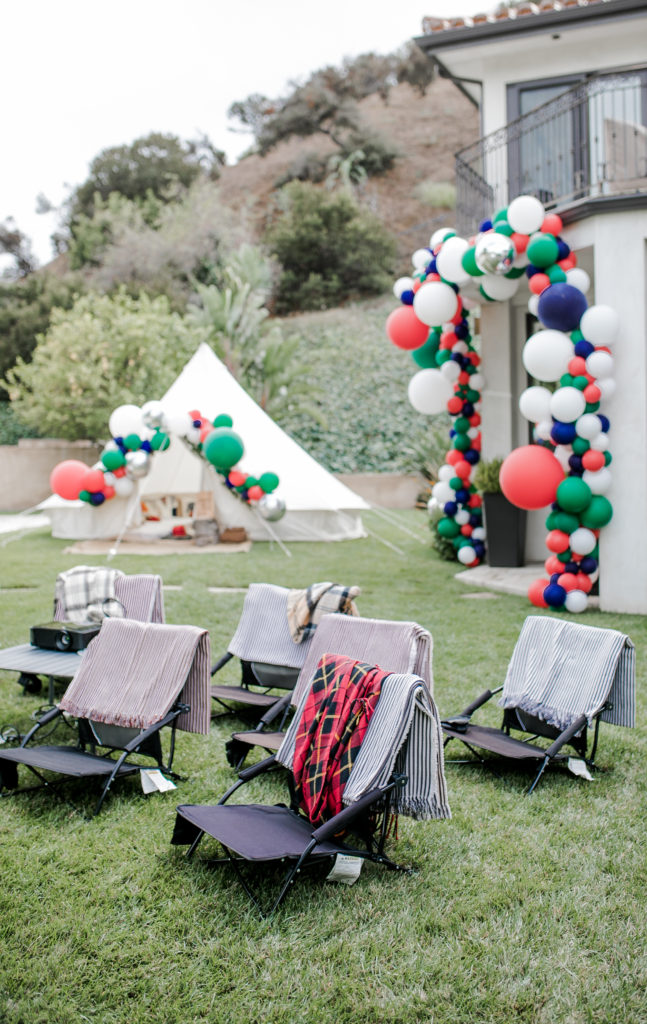 But first – cute family photos of a few of our favorites!!! We love Elena, the mom to Dmitri and Giselle! She's always so fun to plan with and her love for her children is the beautiful to see.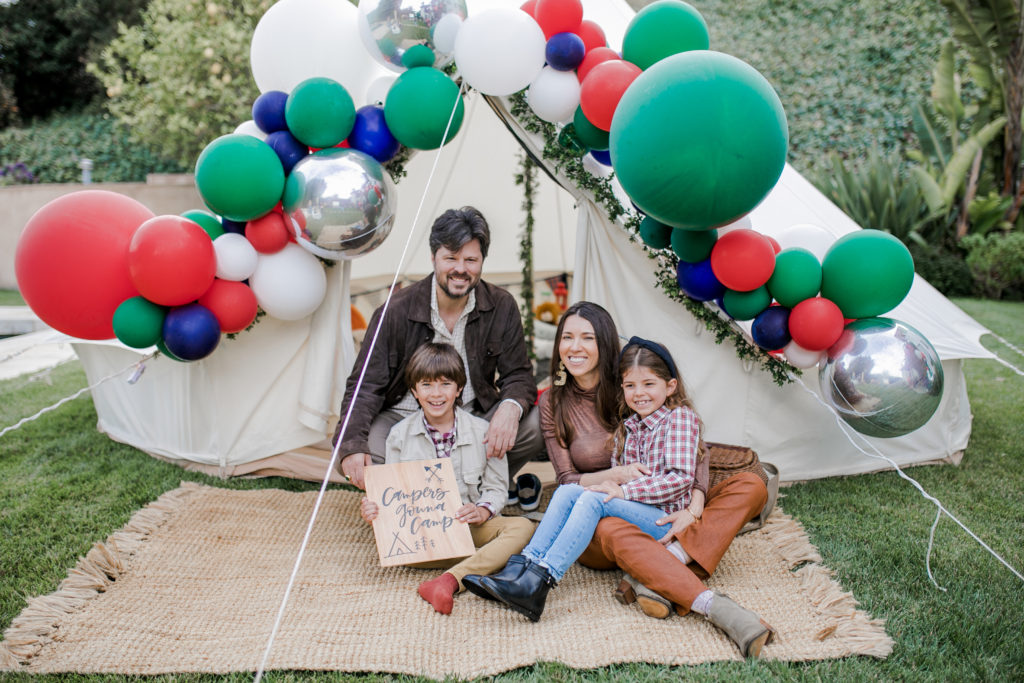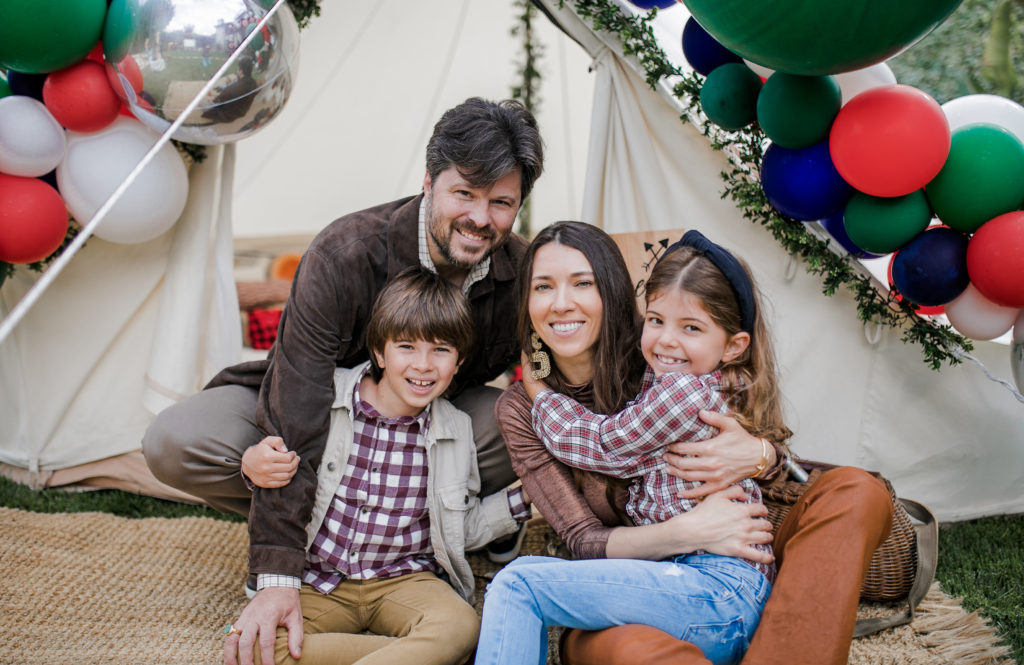 Aren't these two adorable?! Love this brother and sister pair!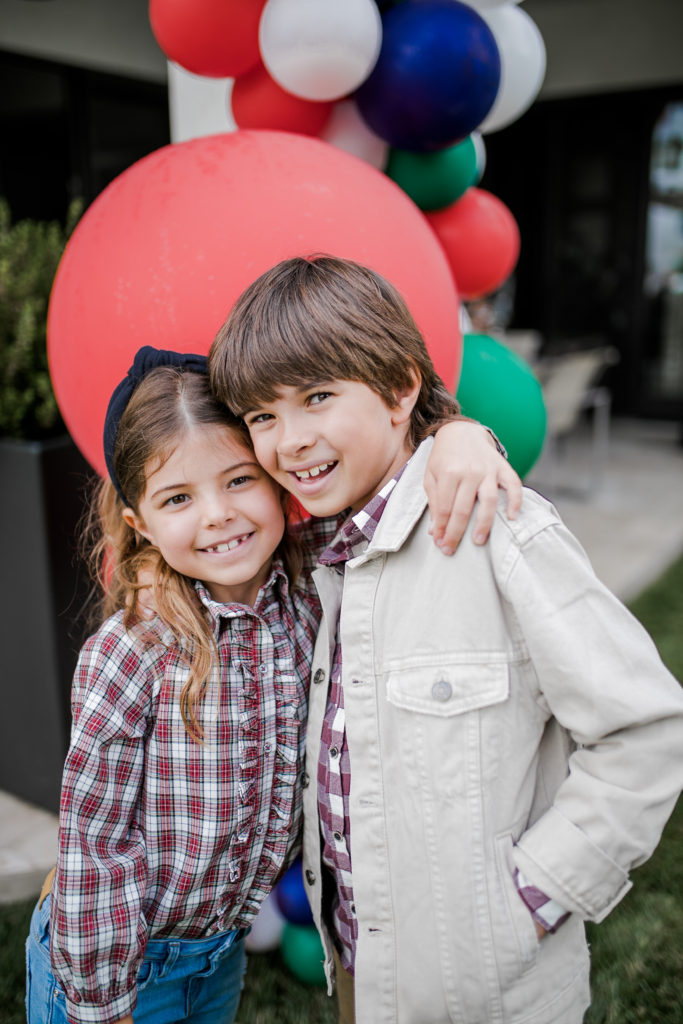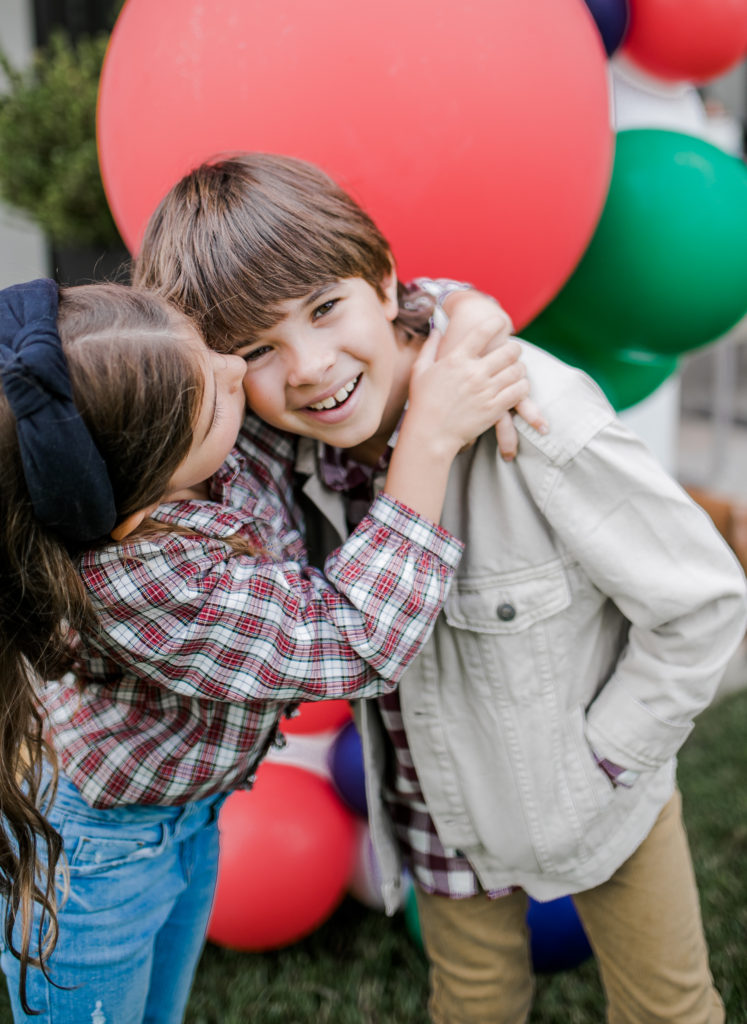 We kept the campers busy with a few activities… My girl Katie from Camp Lila came out to do some fun crafts and they were a hit! Night lights out of tin cans and bug soap were the birthday boy's choice. See how much fun they had below!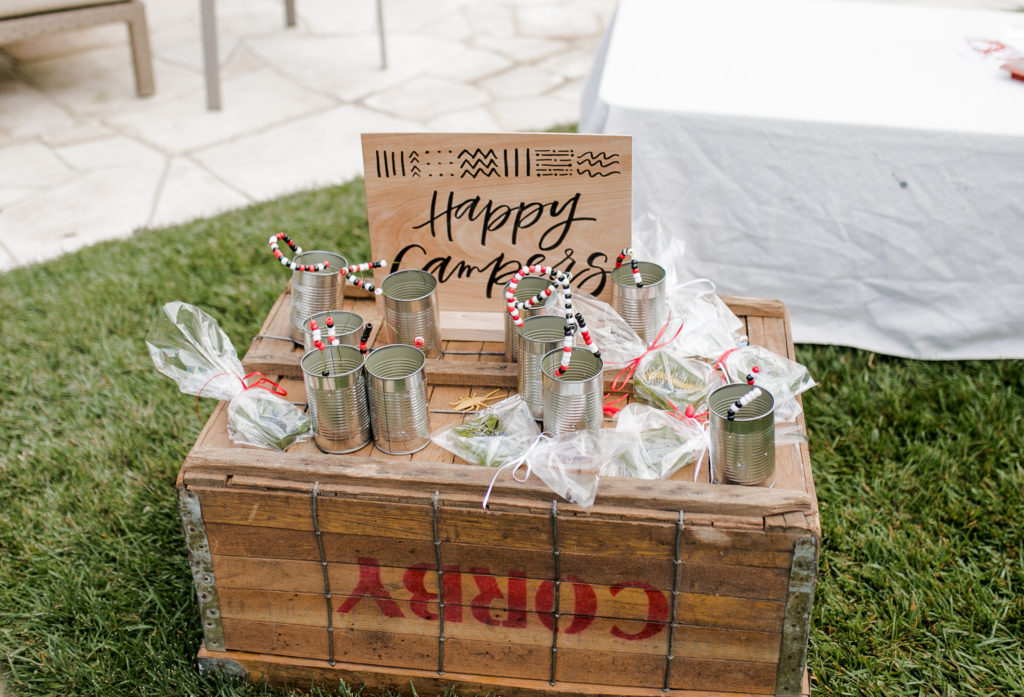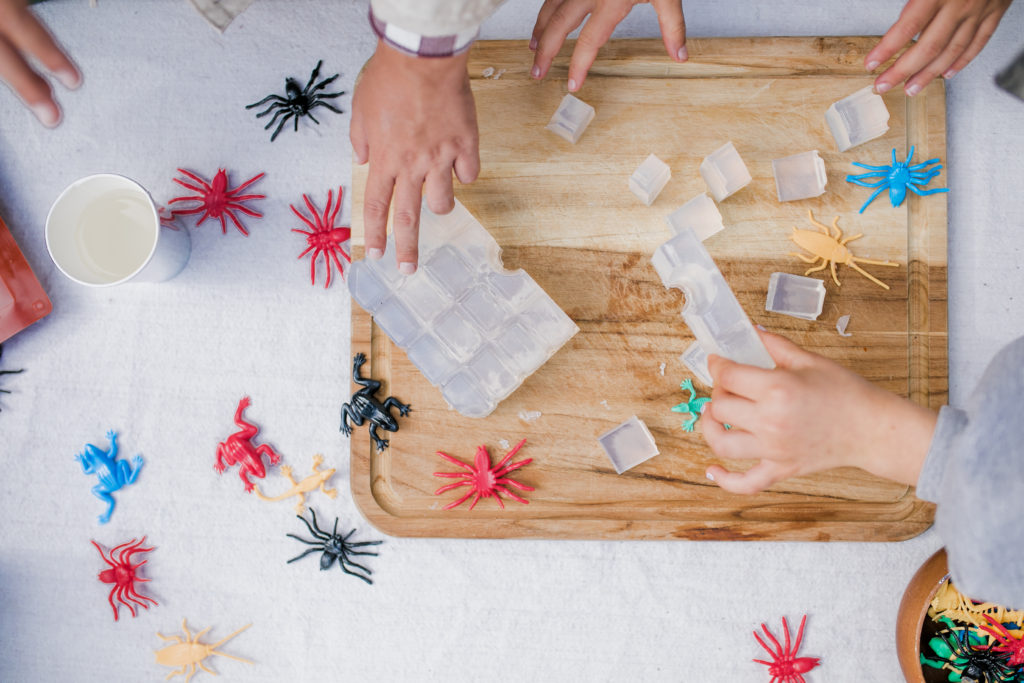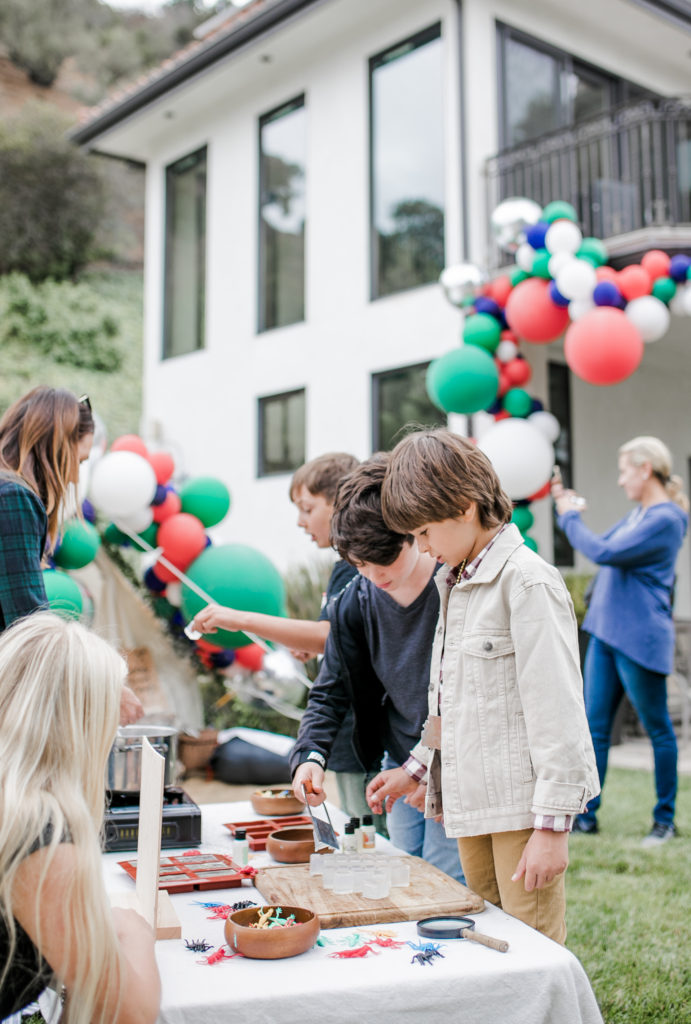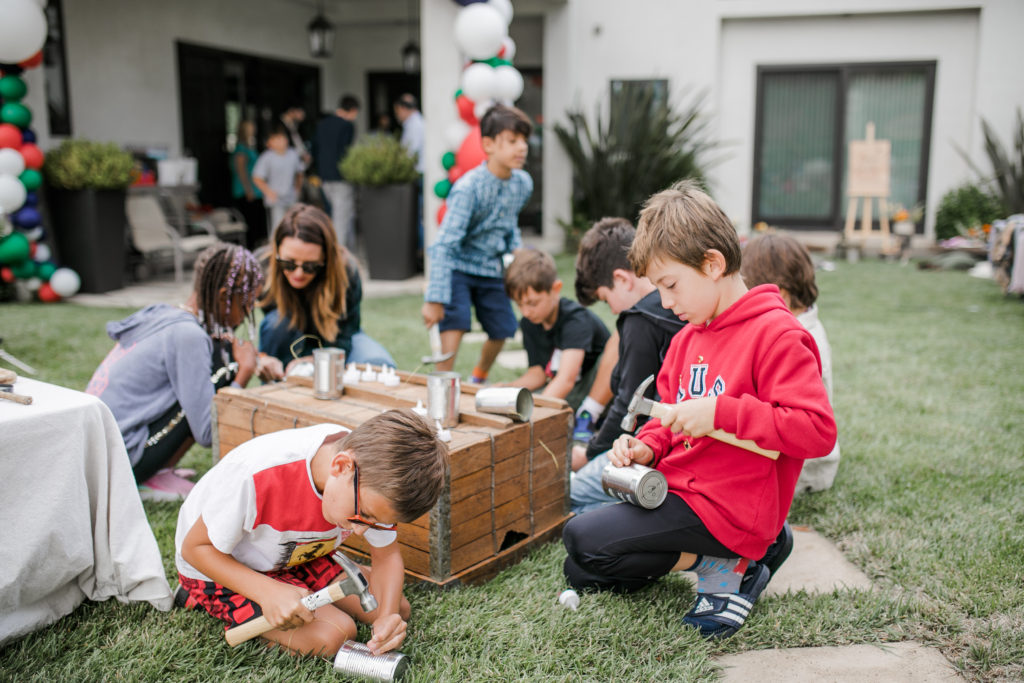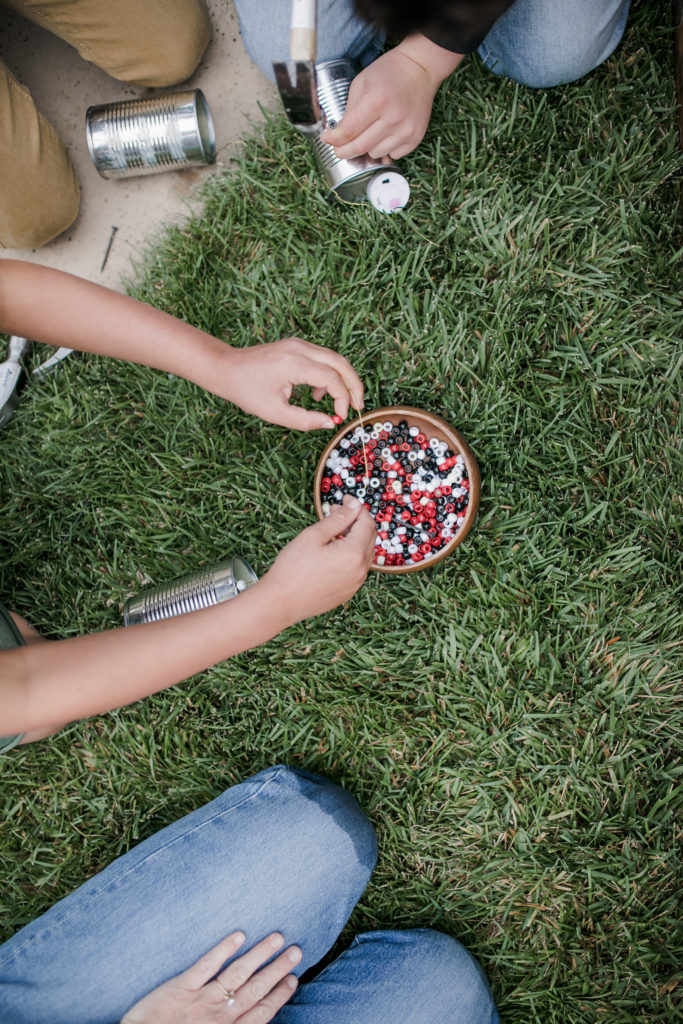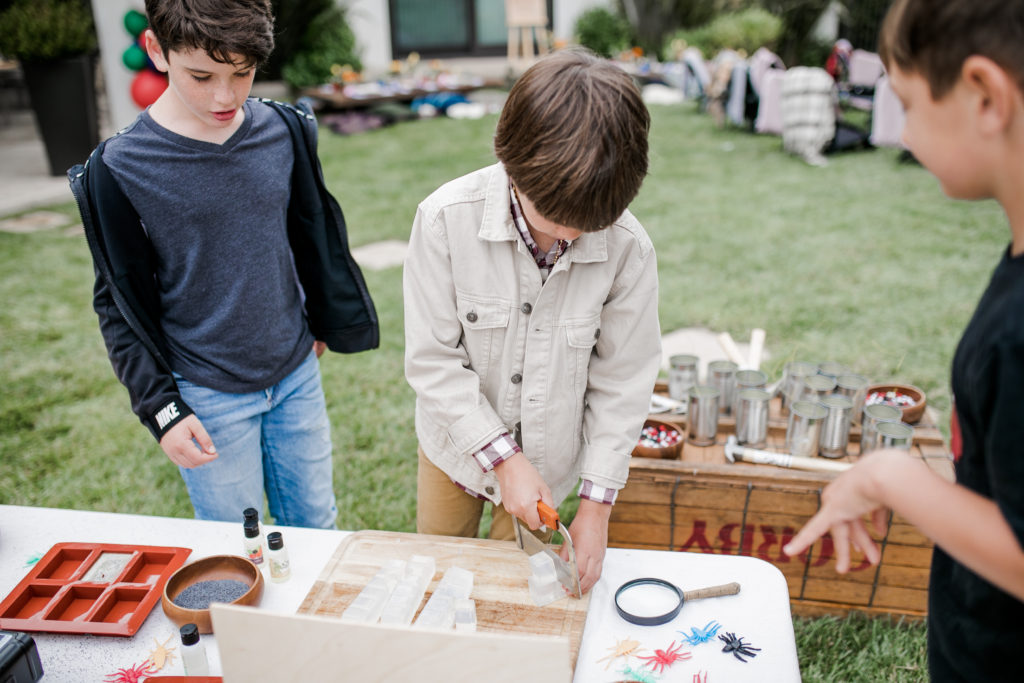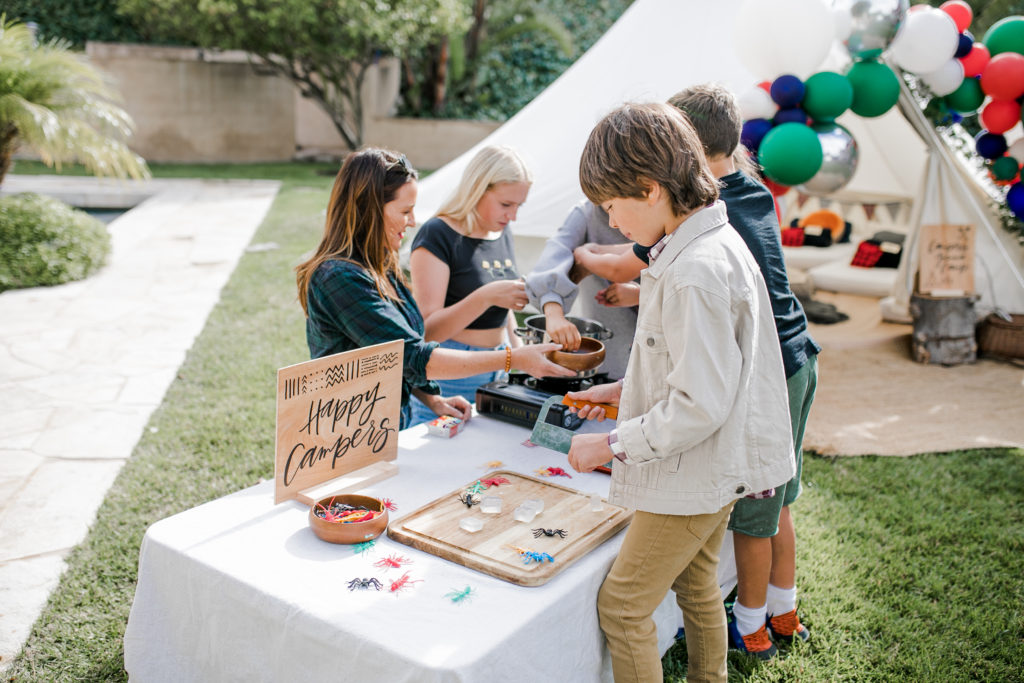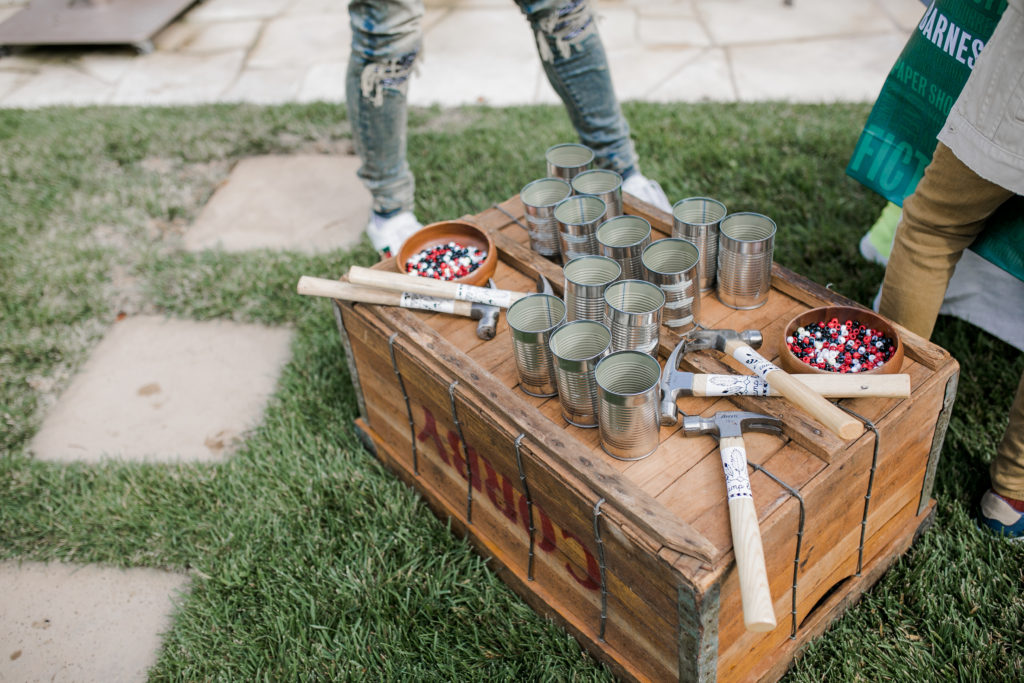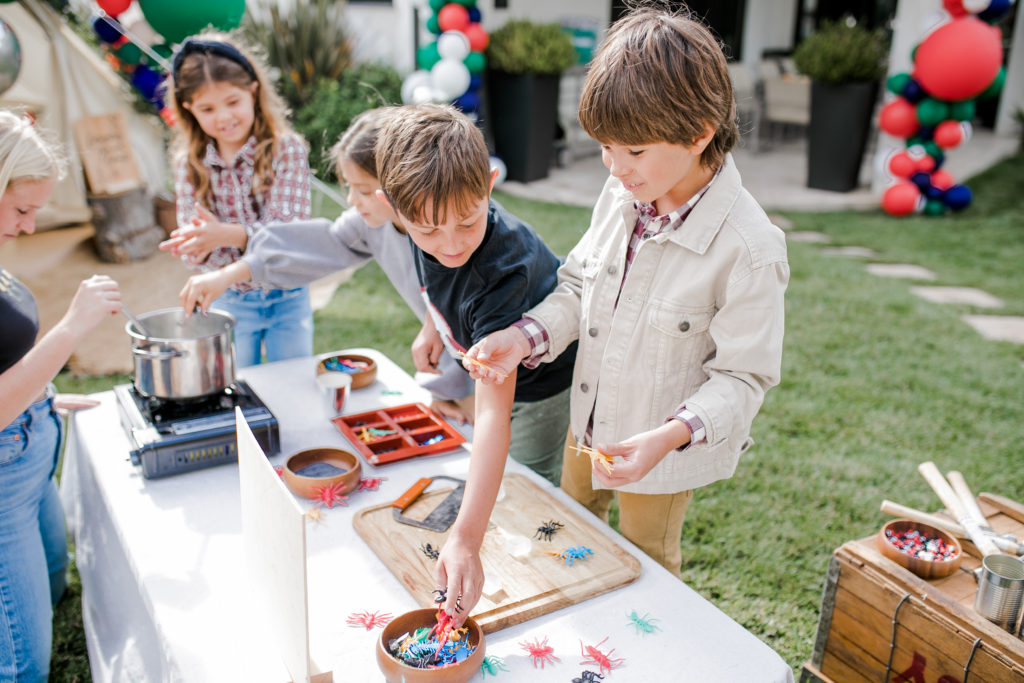 Then we had a reptile show from Sheroes Entertainment. This is always a hit at parties, the kids love getting brave with these creatures and learning they aren't too scary after all!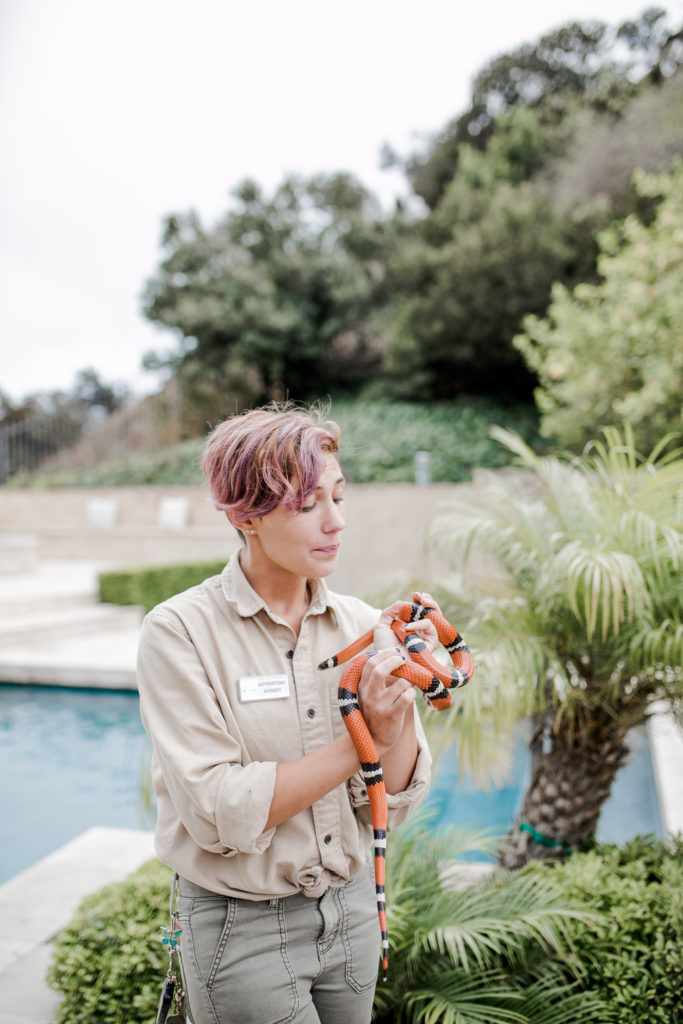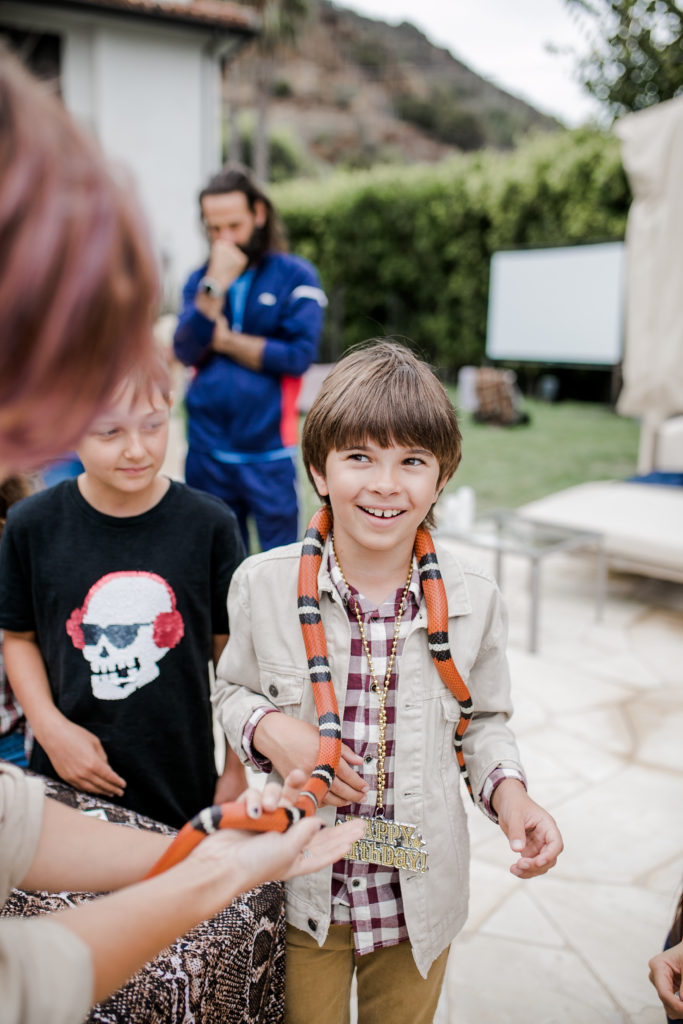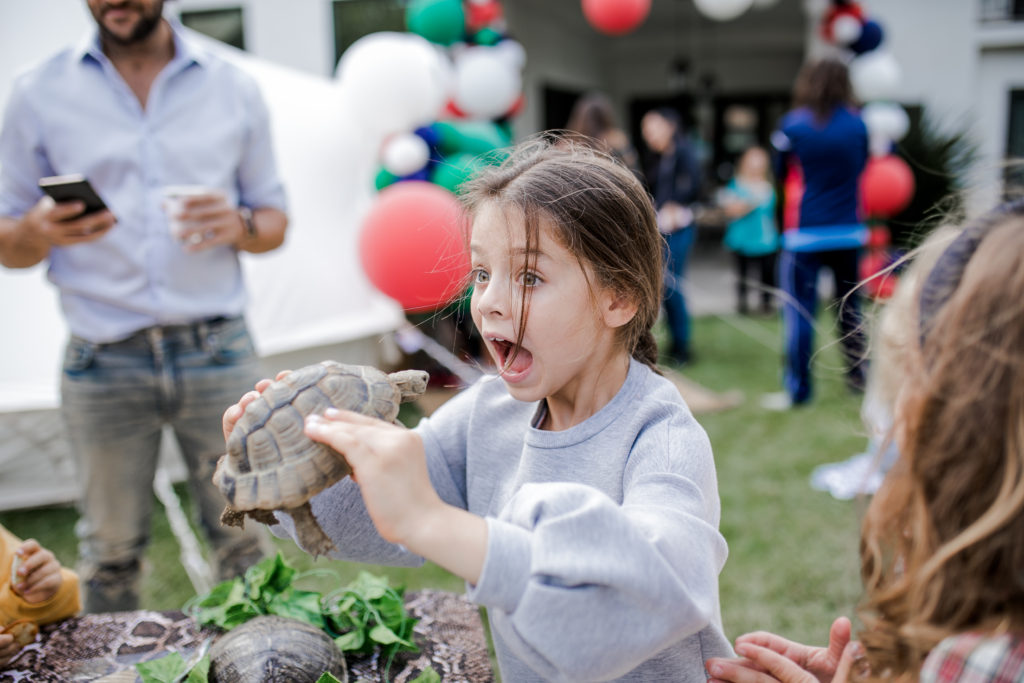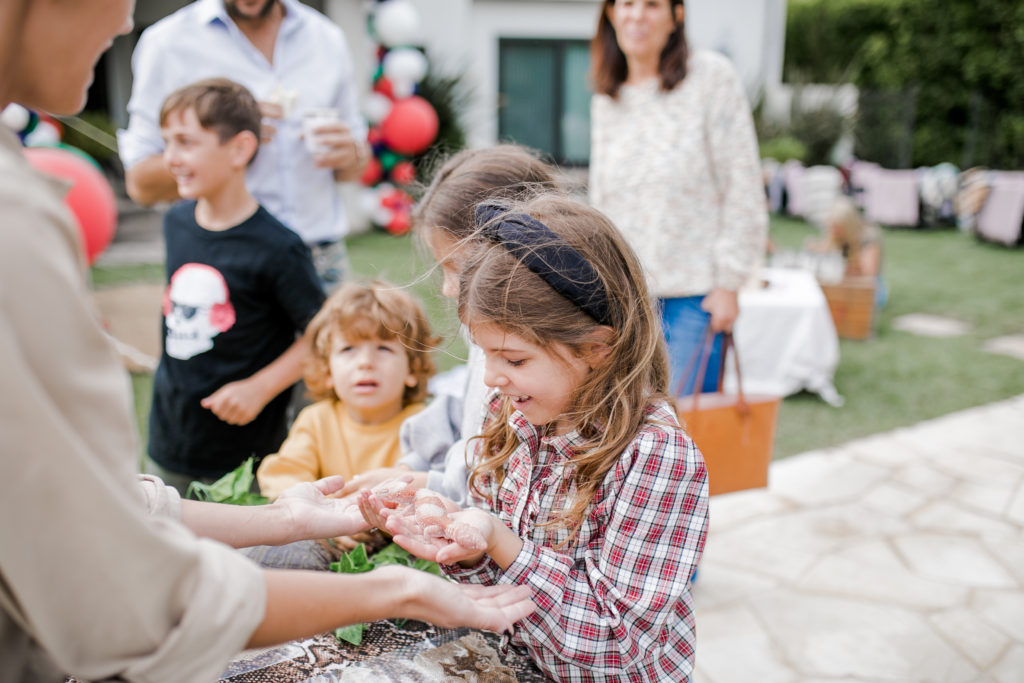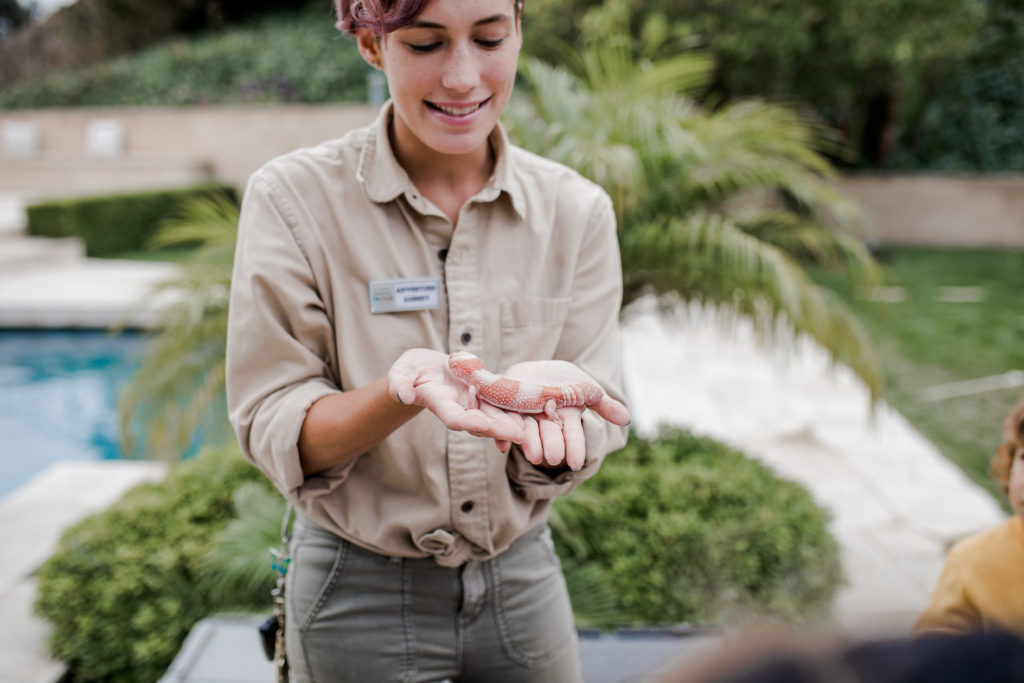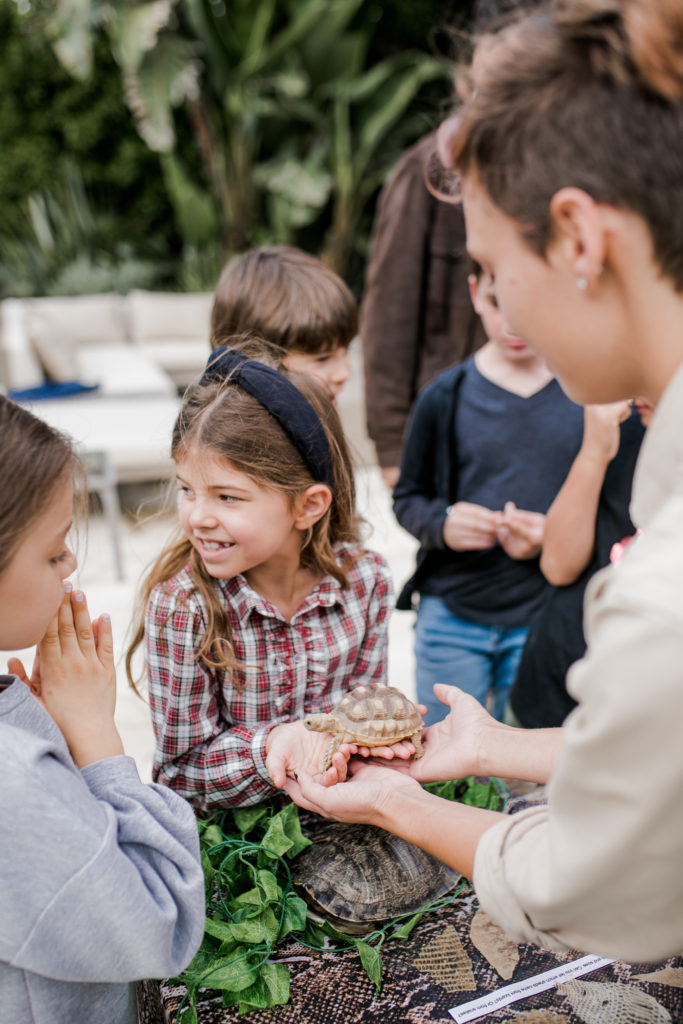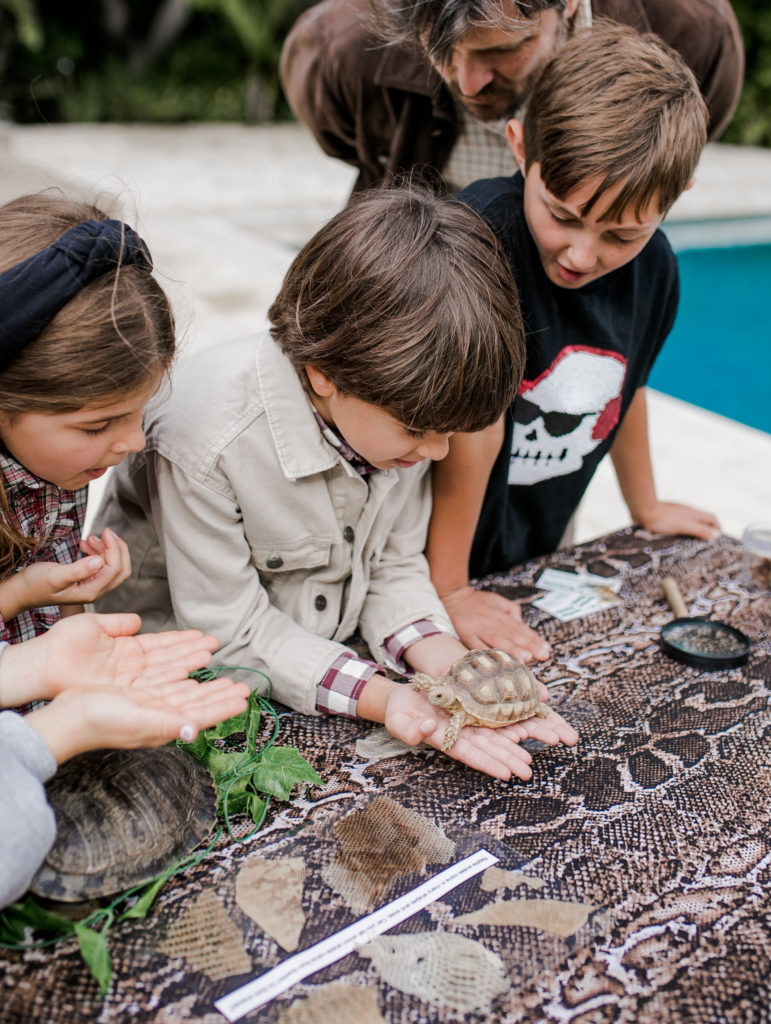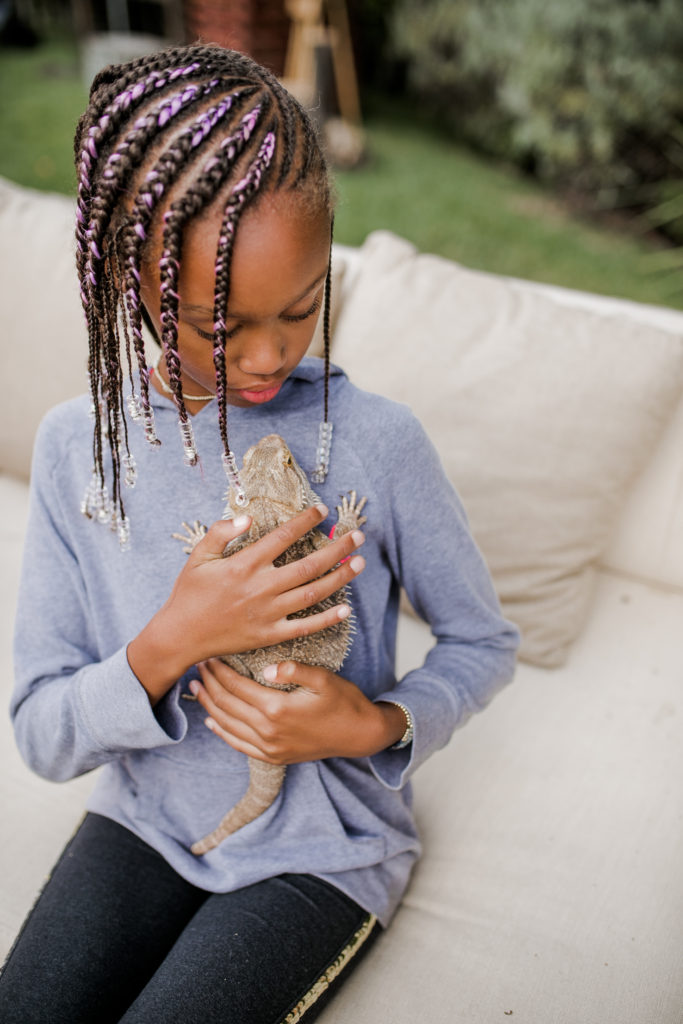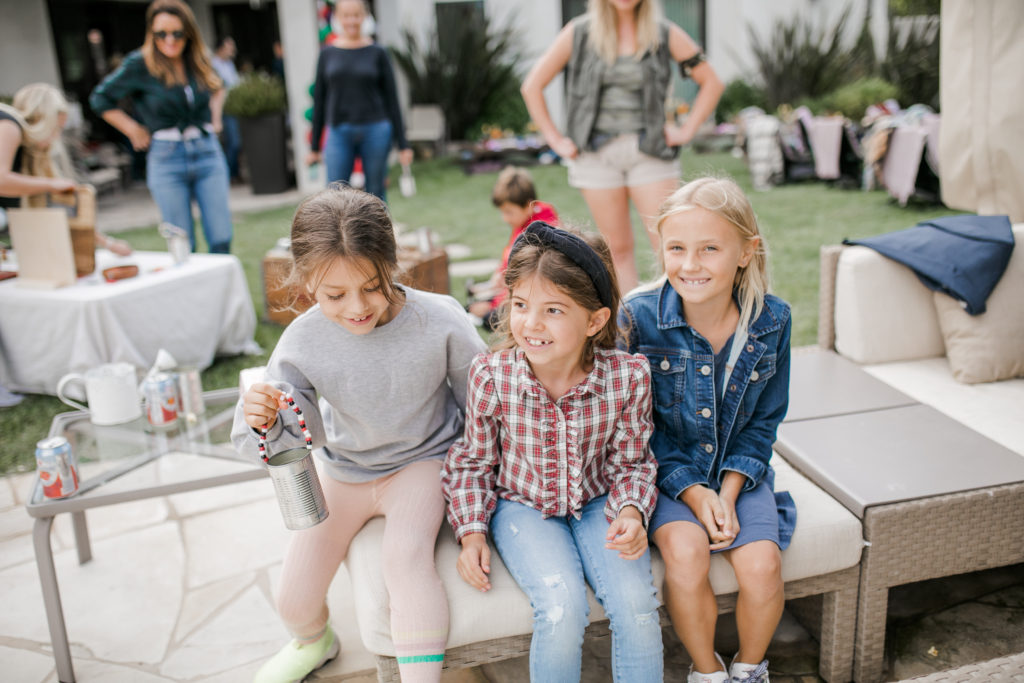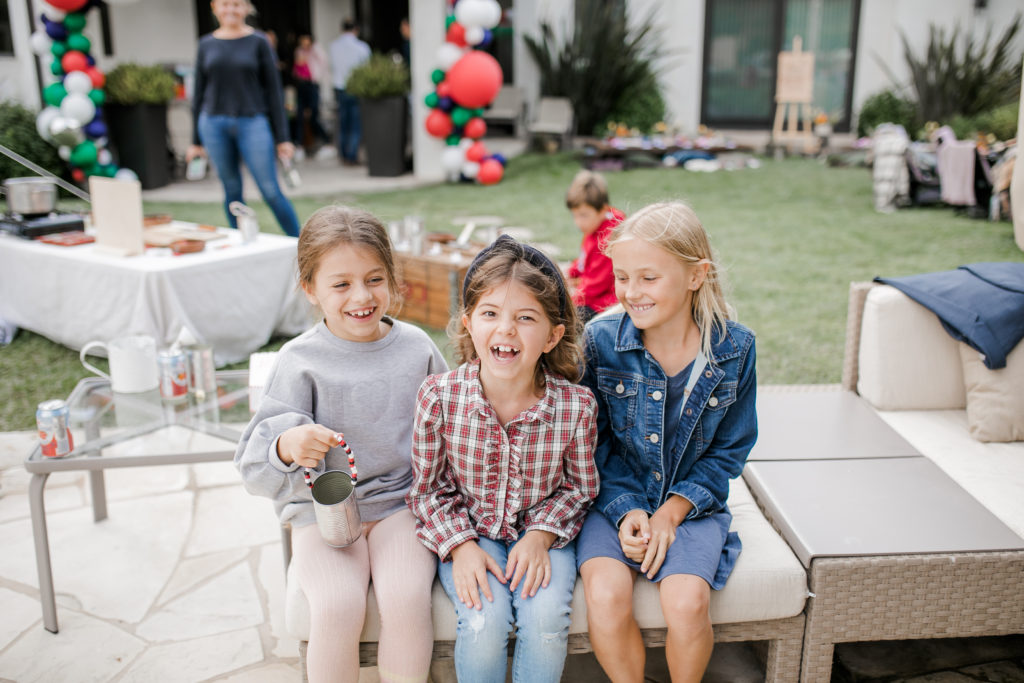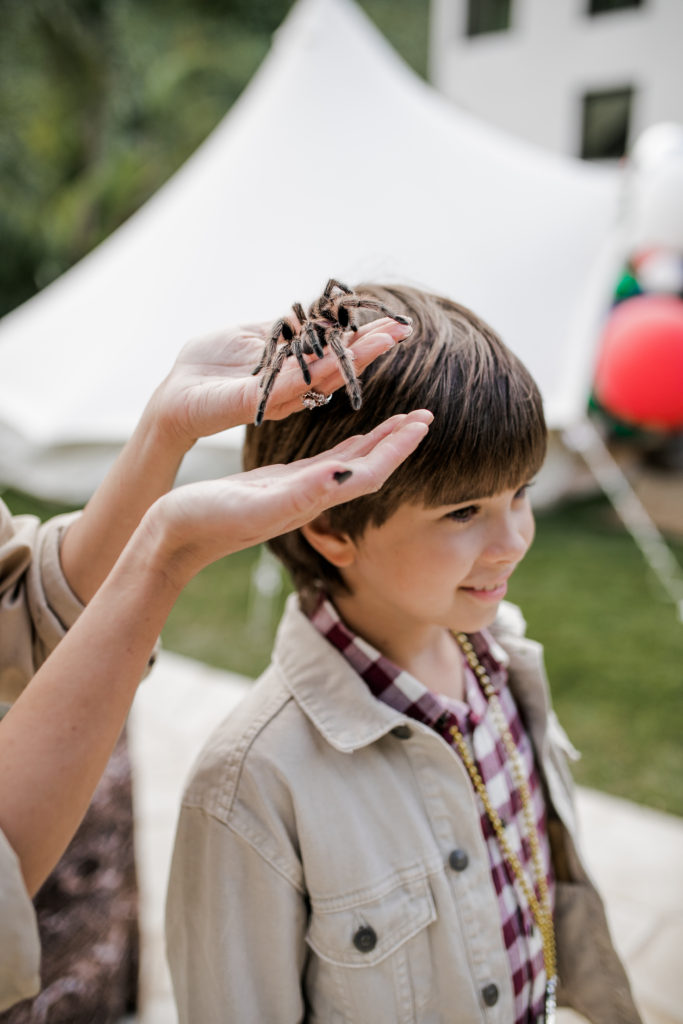 Oh no he didn't!!!!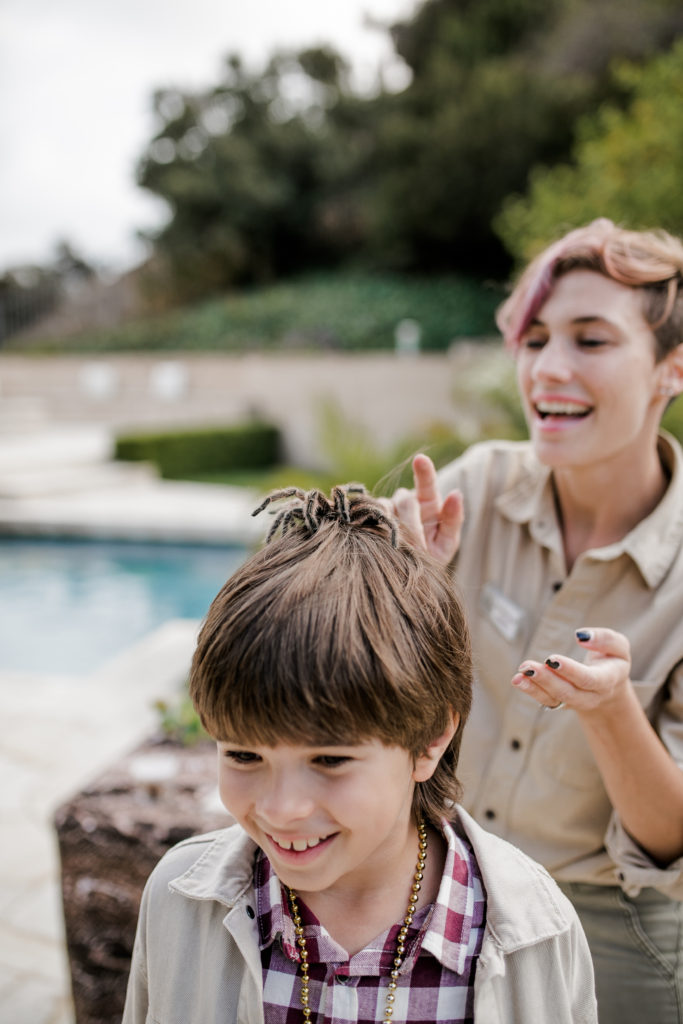 Everyone gets a pic with this guy!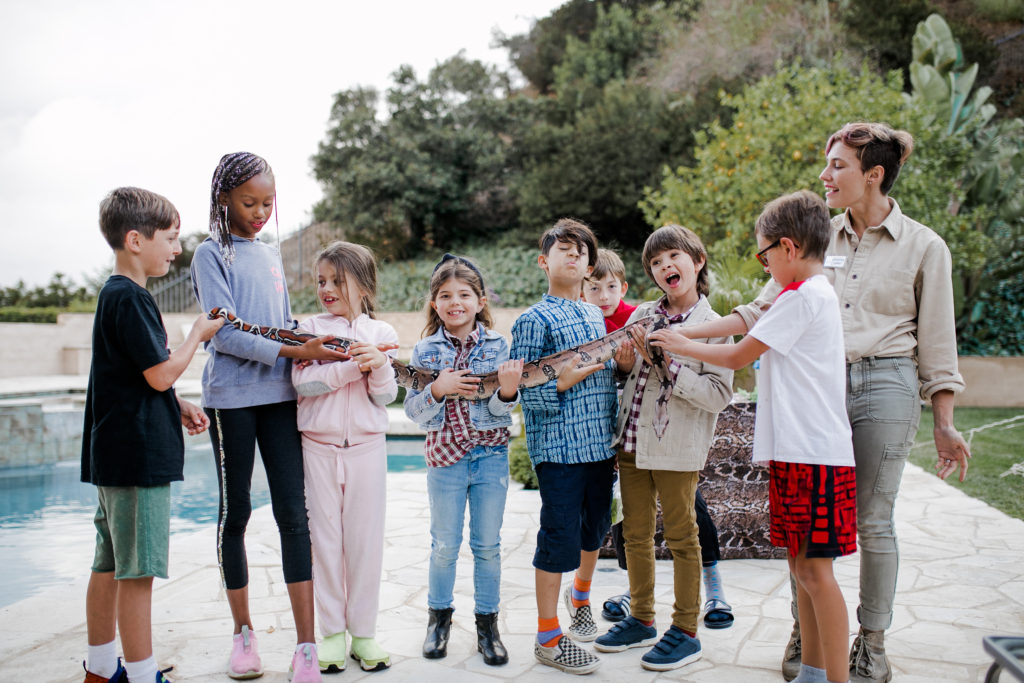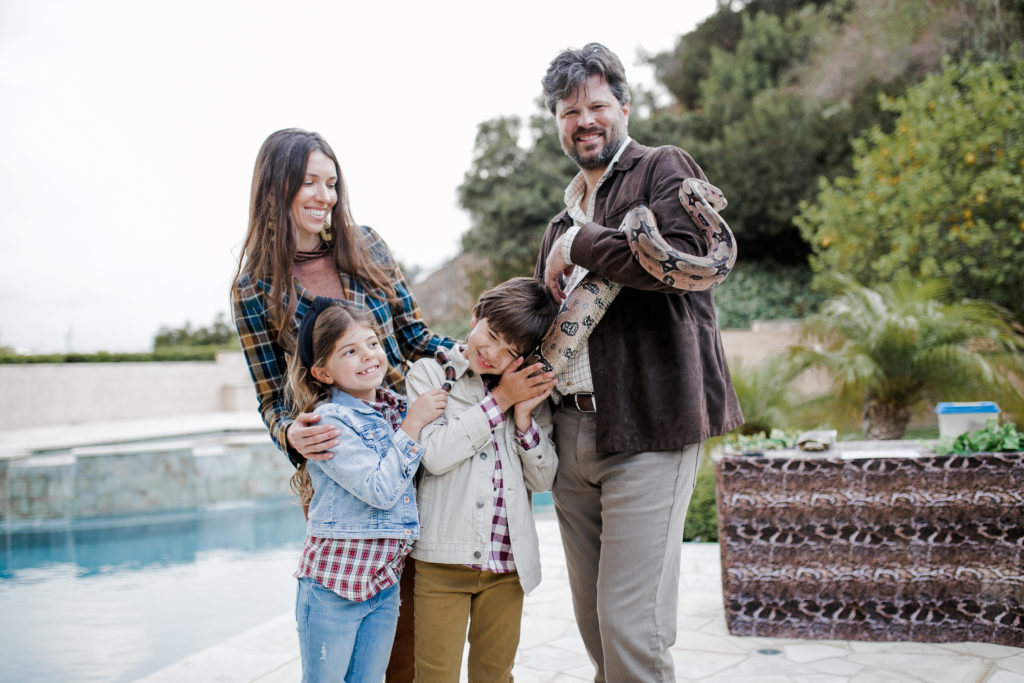 Time for a good old fashion tug-o-war!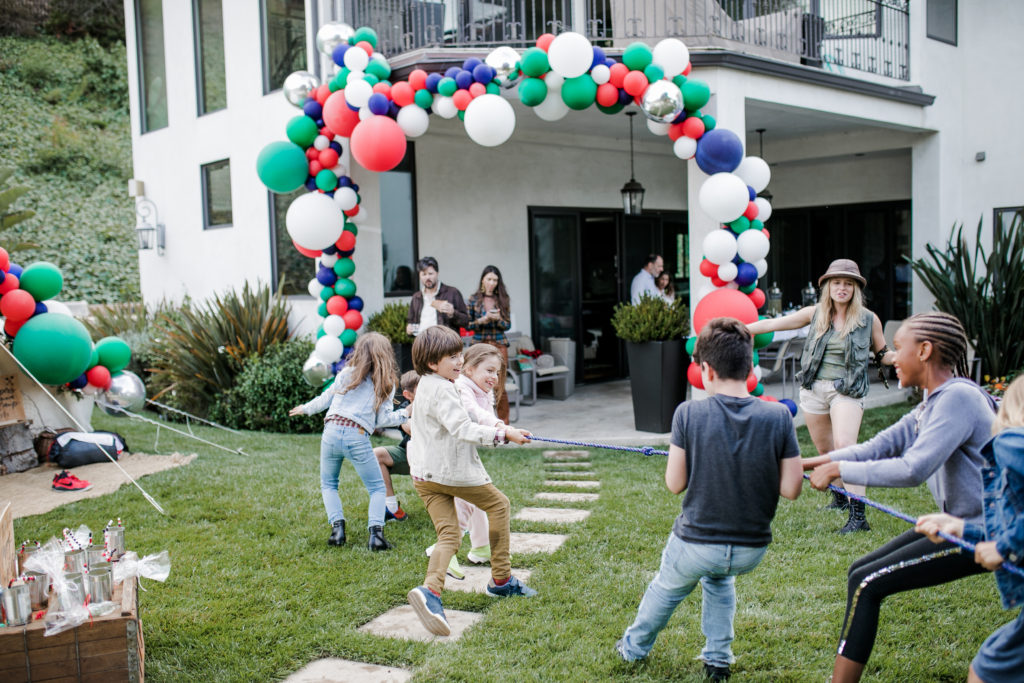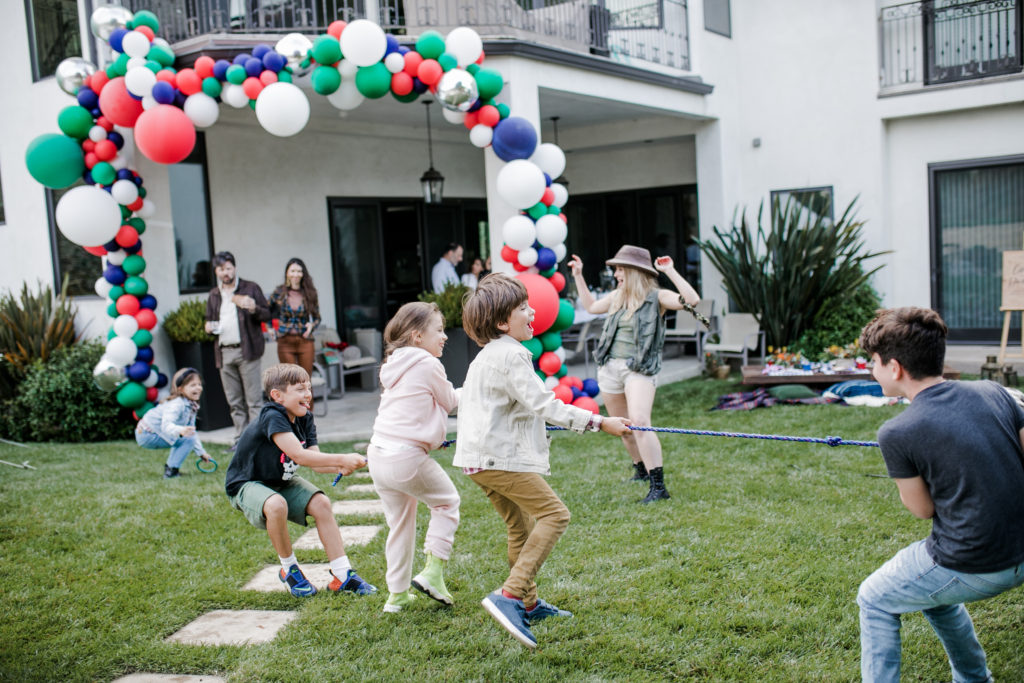 Dmitri is a man after my heart – In-N-Out for the WIN!!!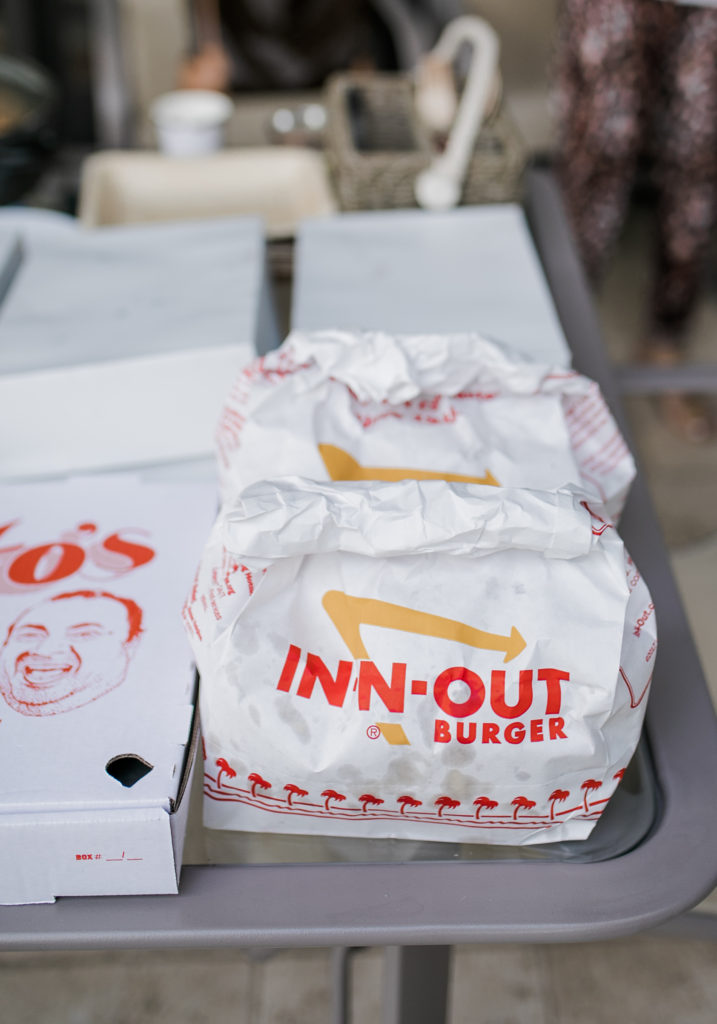 Oh, and pizza?! Now that's what I call a party!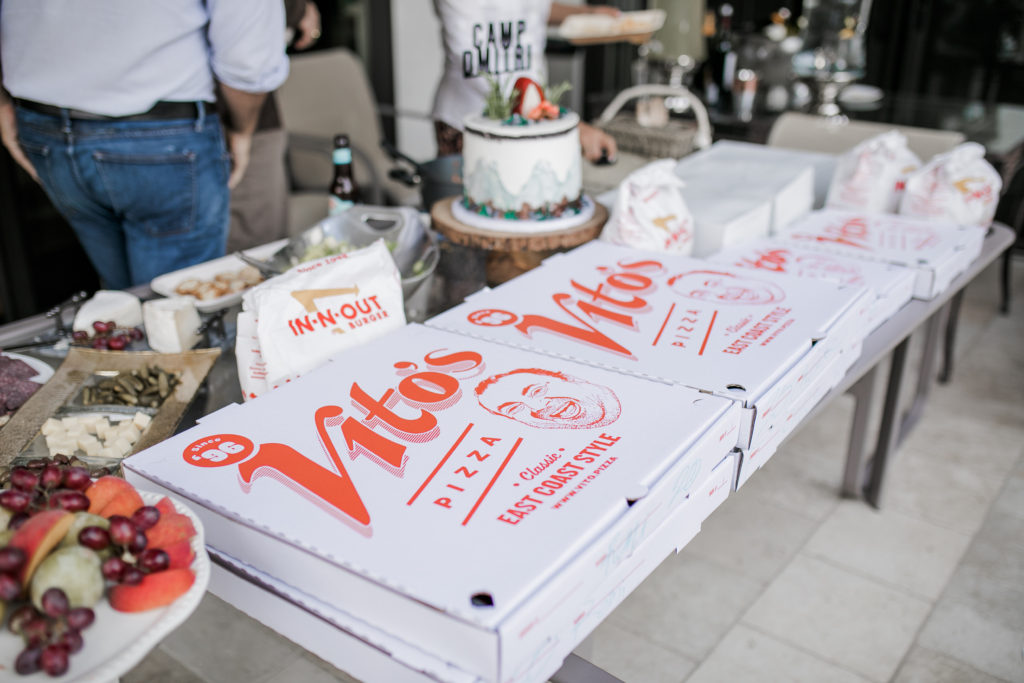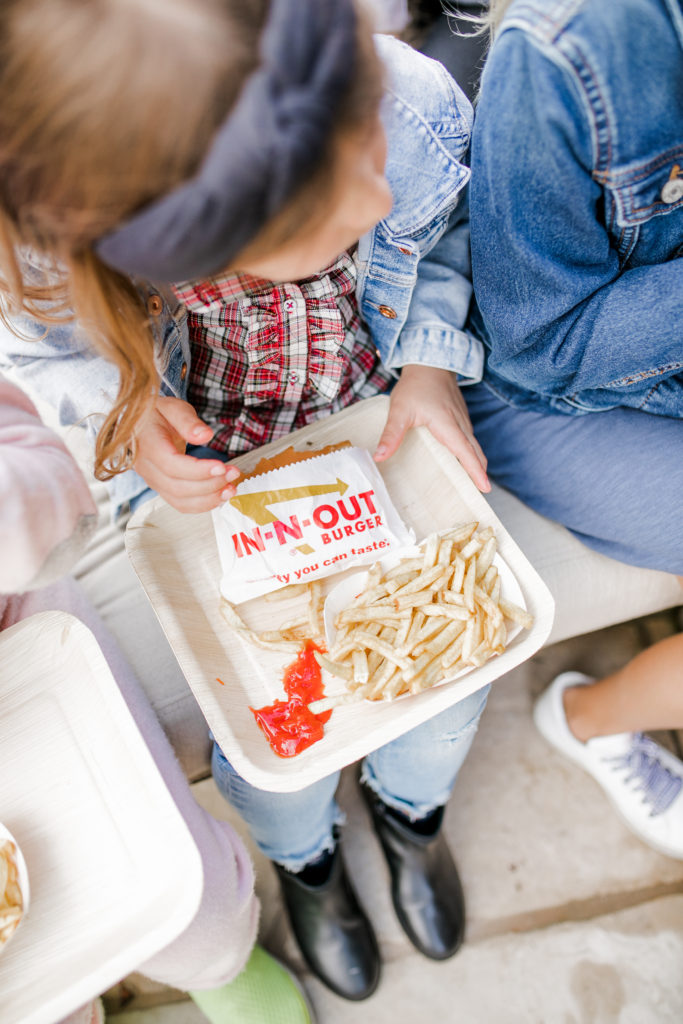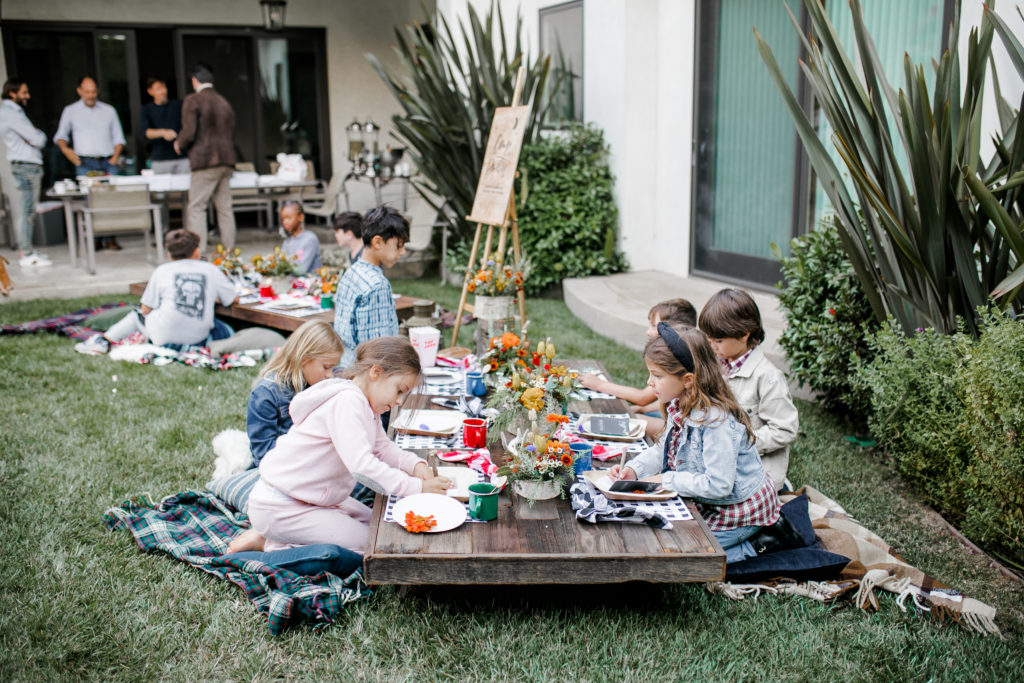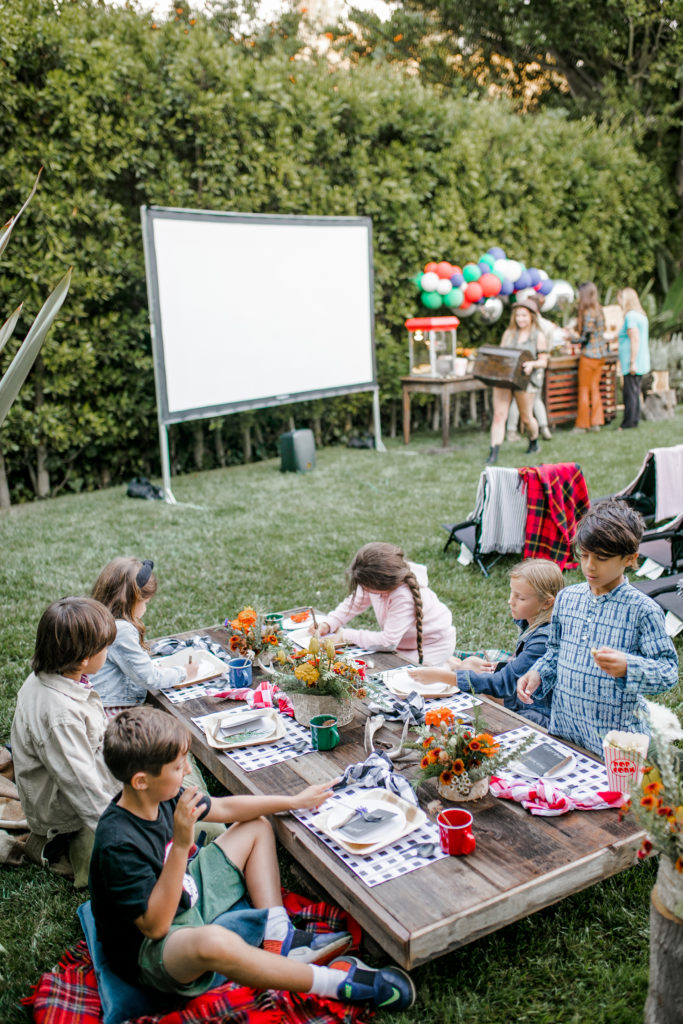 Look at this big boy! I can't believe next year he will be in double digits!!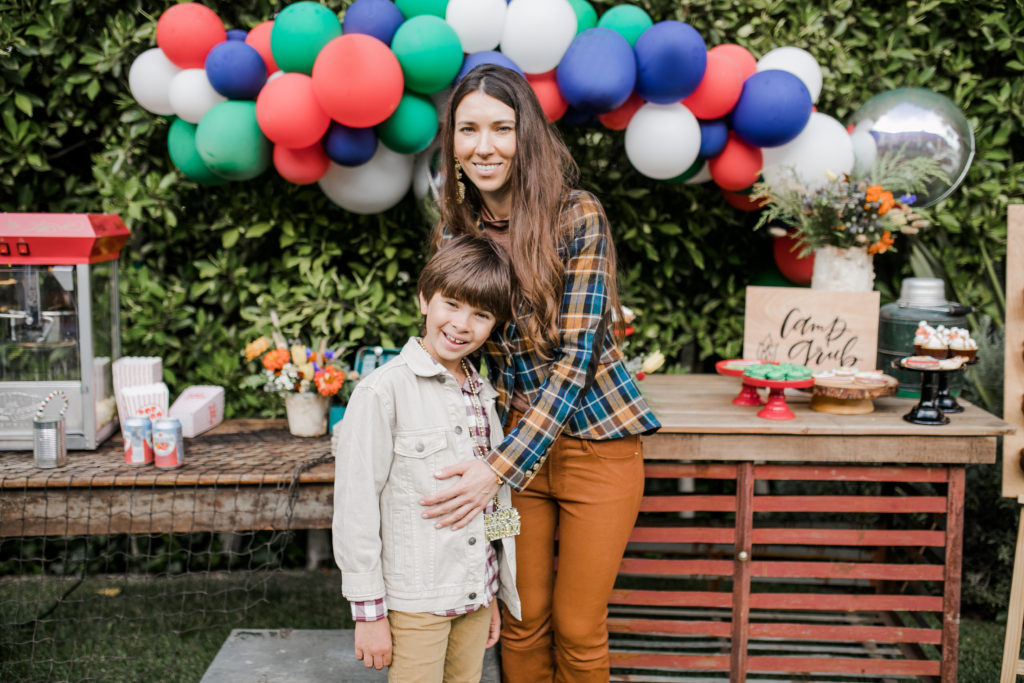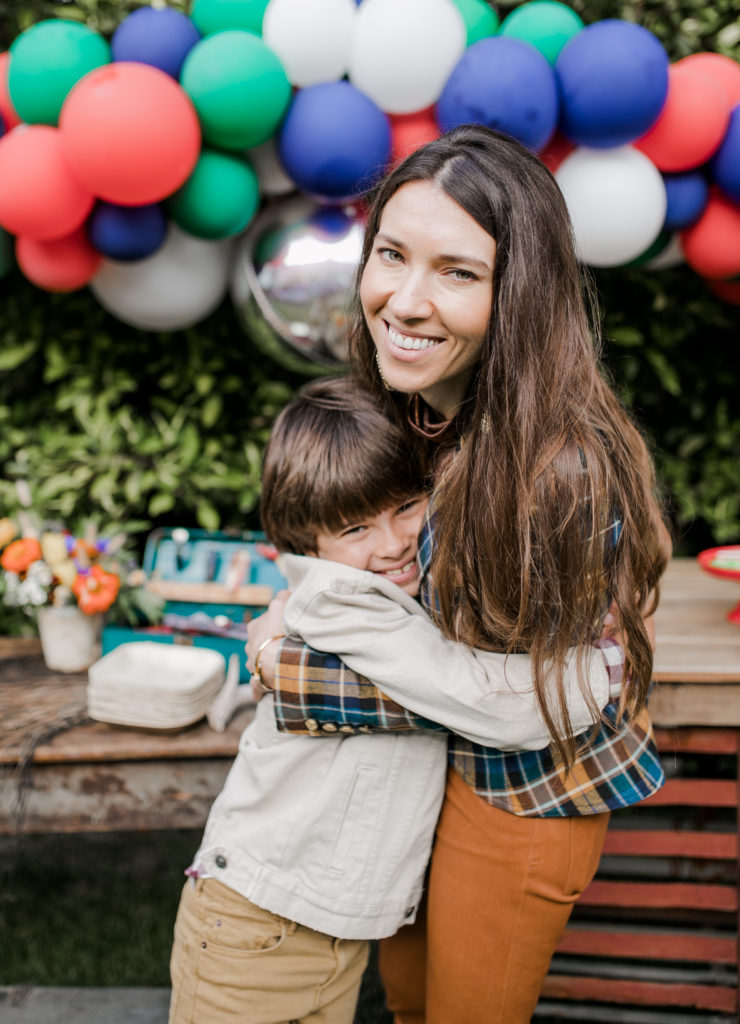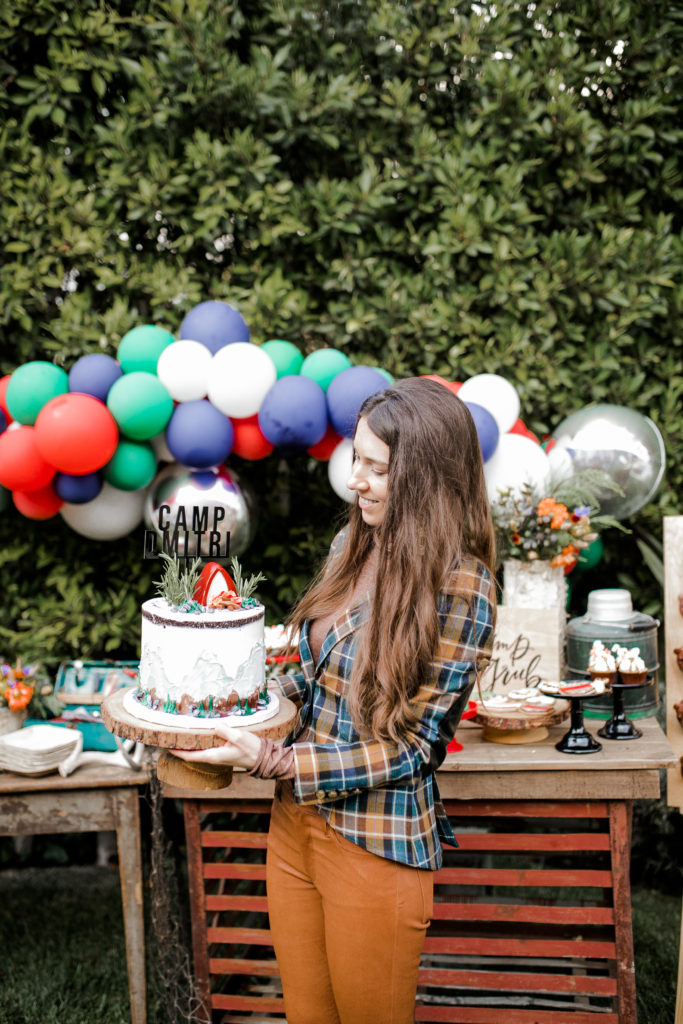 Happy Birthday Dmitri!!!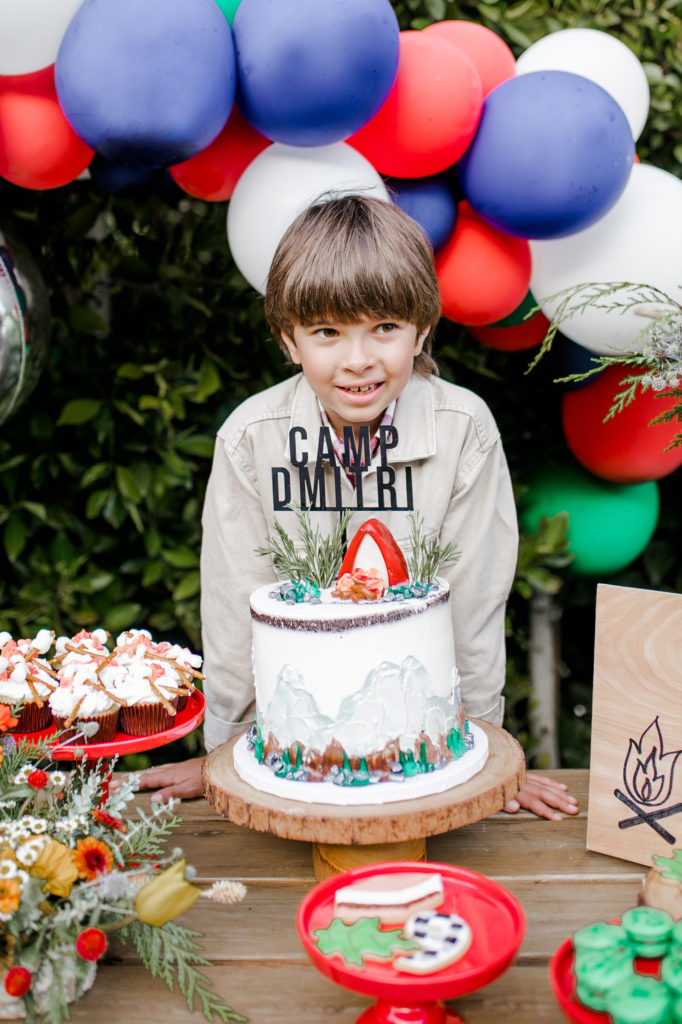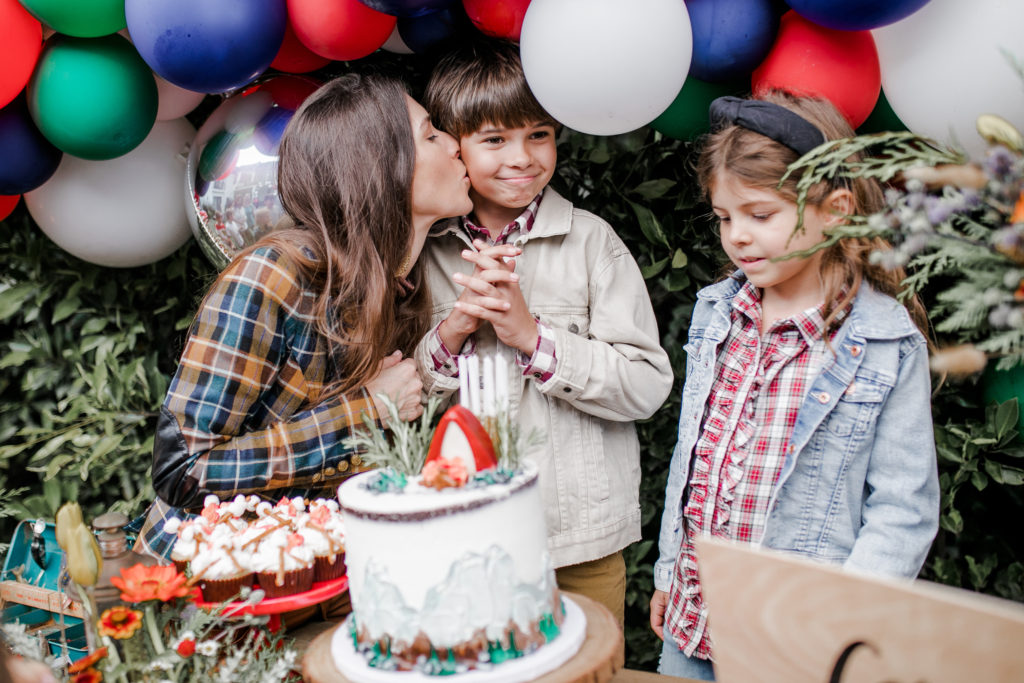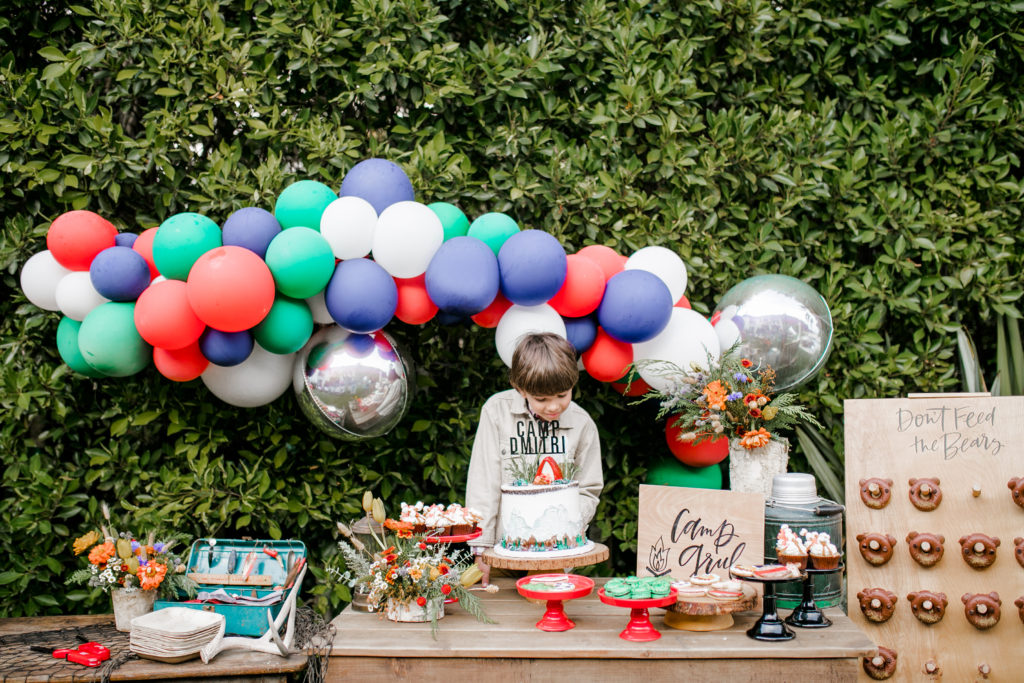 I think these kiddos are ready for their movie, it's been quite the eventful day!! I wonder how they slept that night… Well, we got some photos sent to us the morning after and they seemed to still be continuing the party! Ahh, the life of a 9 year old!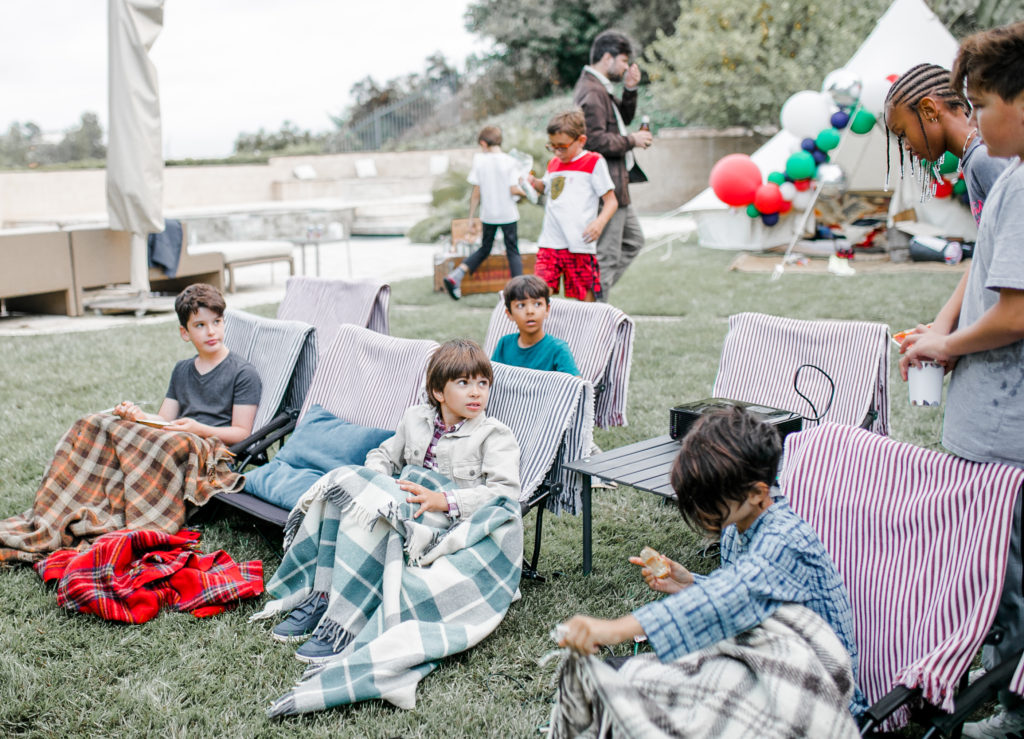 Here are a few of the items we used for this party for you to throw your own camping shindig at home! Enjoy!

xx
Jacquelyn