When it comes to Halloween, the kids can't have all the fun…  Last year I highlighted a BOO-ze Bar for the adults, because you obviously need a good drink on Halloween night.  But this year we did a whole party!  One that will have you chilled to the bone…  And you can forget the standard orange and black, this is a sophisticated Halloween party… Not for a basic witch, only high class ghouls invited!!
It's also featured today on Green Wedding Shoes!  So get your pin buttons ready, because this one is full of spooky inspiration…
Photos by the talented ladies behind the Dulcet Creative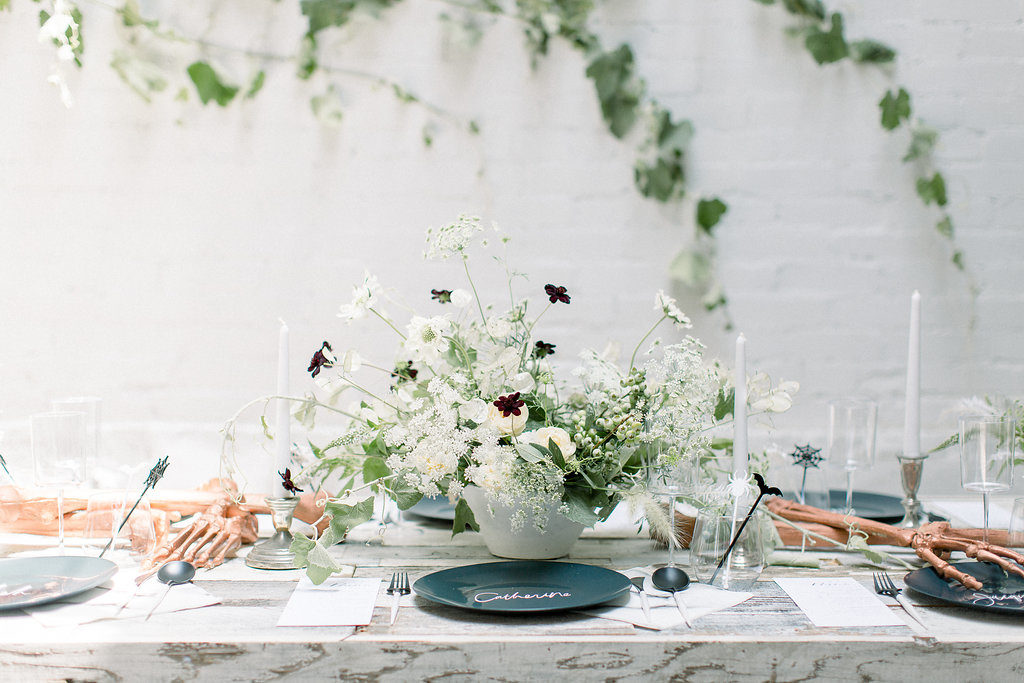 Lets start with the prettiest invite from A Fabulous Fete… Yes, I said pretty!  Halloween doesn't have to be all about the commercial cheesy stuff, there's plenty of room for something pretty.  And with classic colors like black and white to play with, how could it not be?!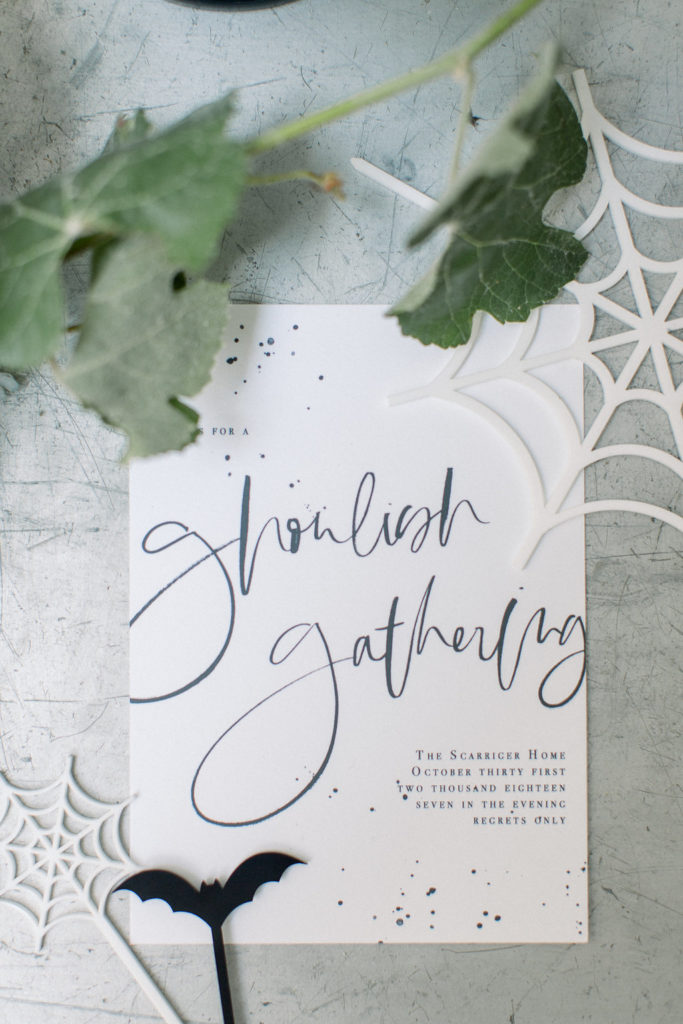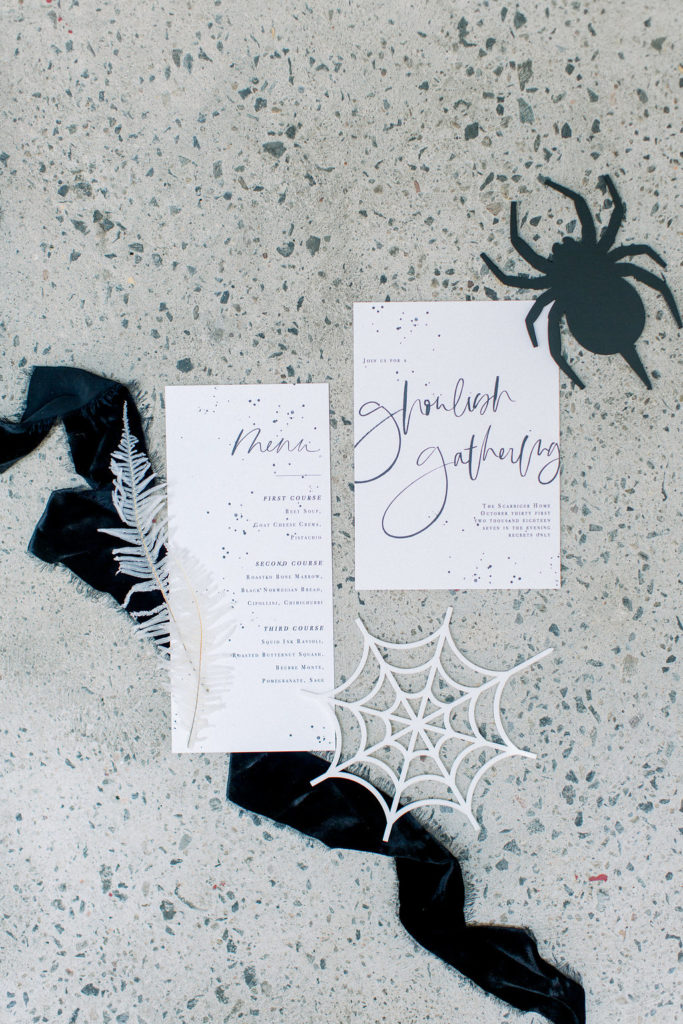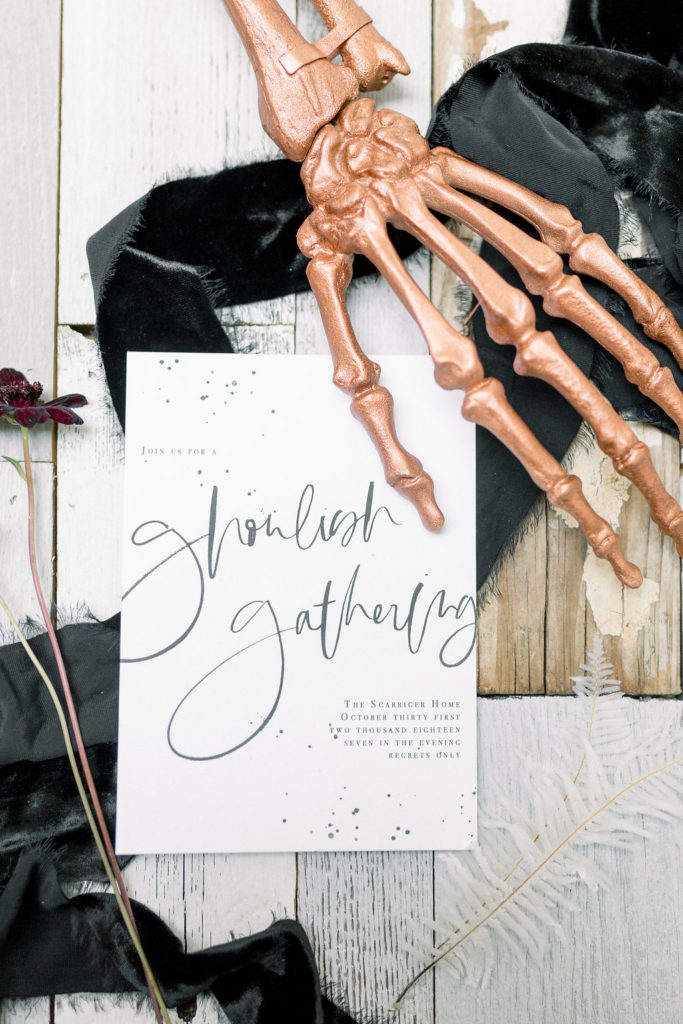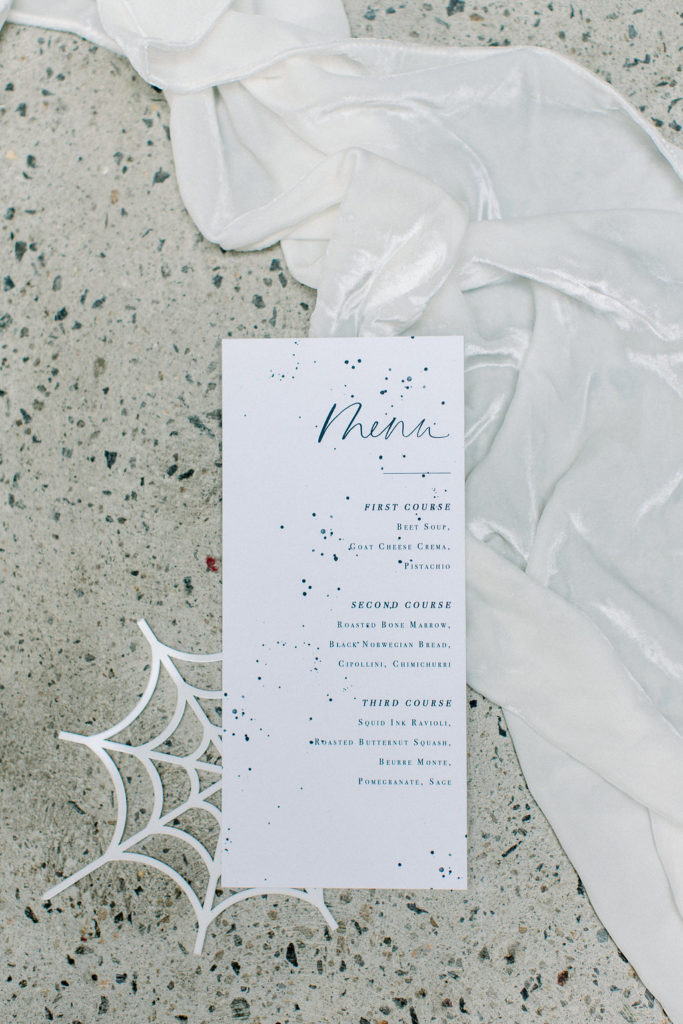 The table was set, and I love the way it turned out…  Let's start with the tabletop!  You know our love for L'entramise, the best in disposable tabletop, especially for adults.  We used their black plates and had Lauren from A Fabulous Fete write each guests name on them.  Such a fun way to have your guest find their seat!  Then we added their marble napkins, black and white utensils and simple glassware.  We even got our tapered candles from them!!  They have it all!
For the cocktail stirrers our friends at The Roc Shop were kind enough to make some creepy crawlies for our glassware.  Spiders, bats and webs were the perfect touch to this dark table…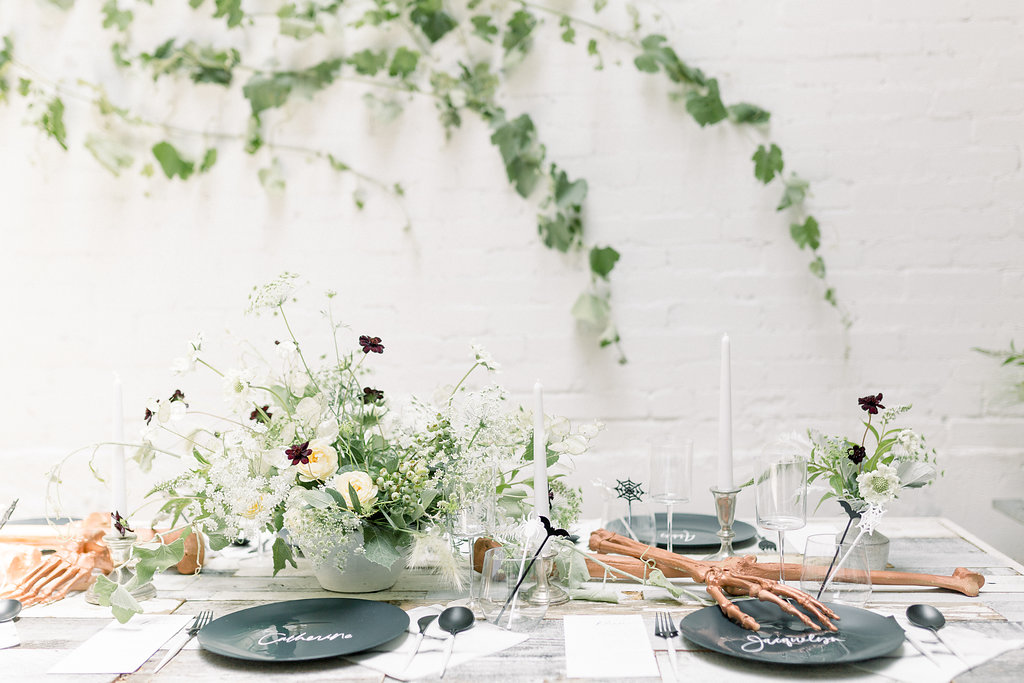 The earthy floral arrangements are by MV Florals.  I love how they are so light and airy, the perfect juxtaposition to our spooky table.  She added touches of greenery behind the table that just made the whole ambiance a 10!!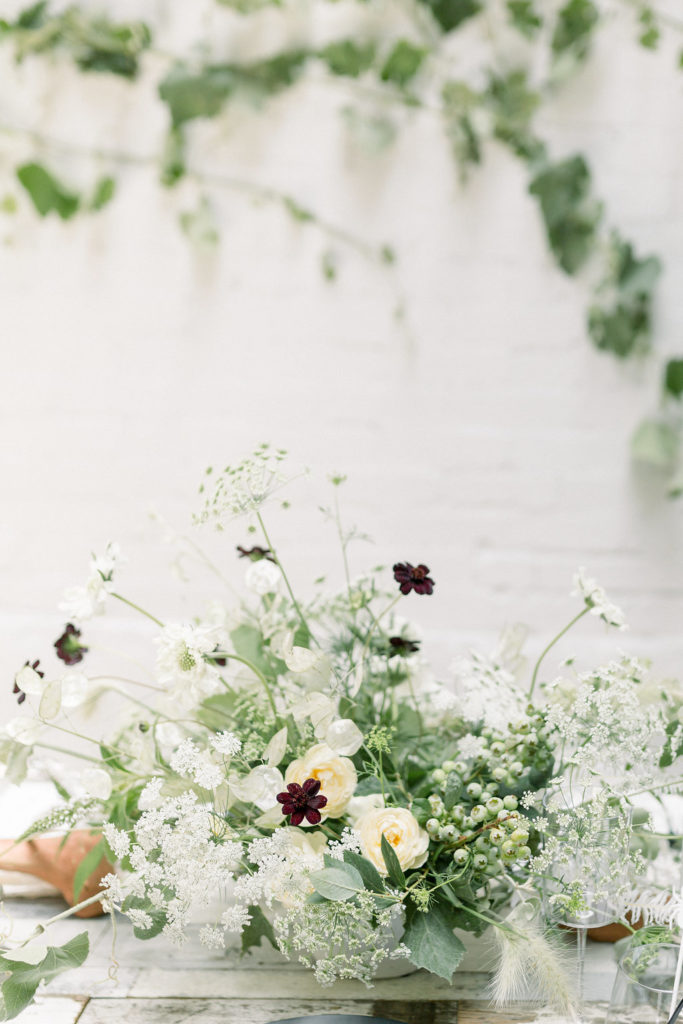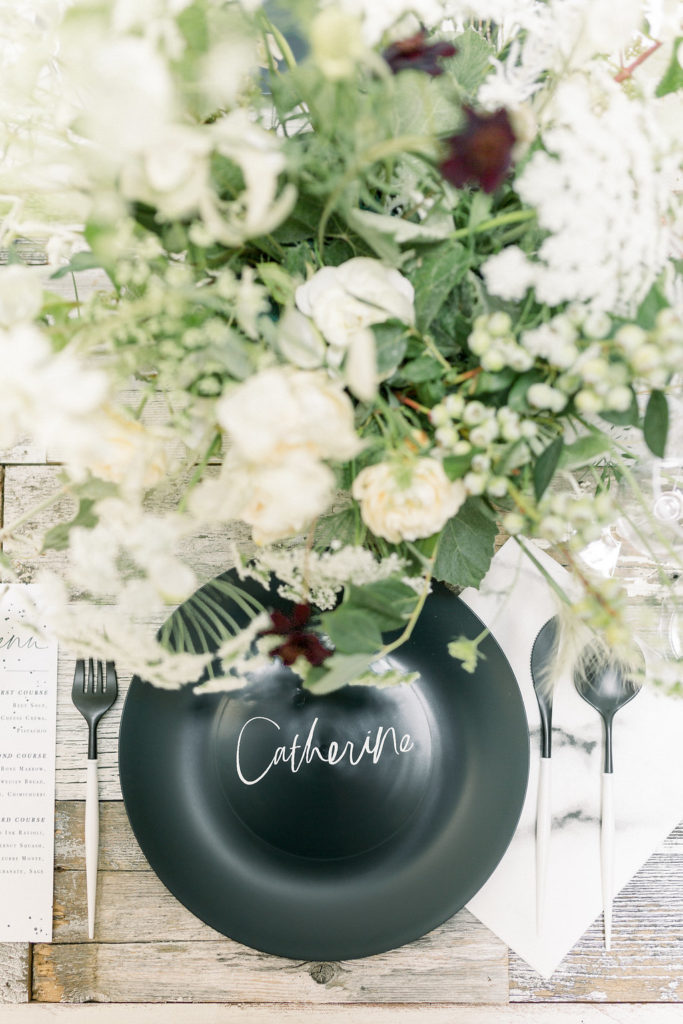 I added some rose gold bones, because why not?!  My husband works in the medical industry so believe it or not, these things were just lying around… Begging for me to make them a cute decor piece!  They are now up in my house with all our other spooky decorations!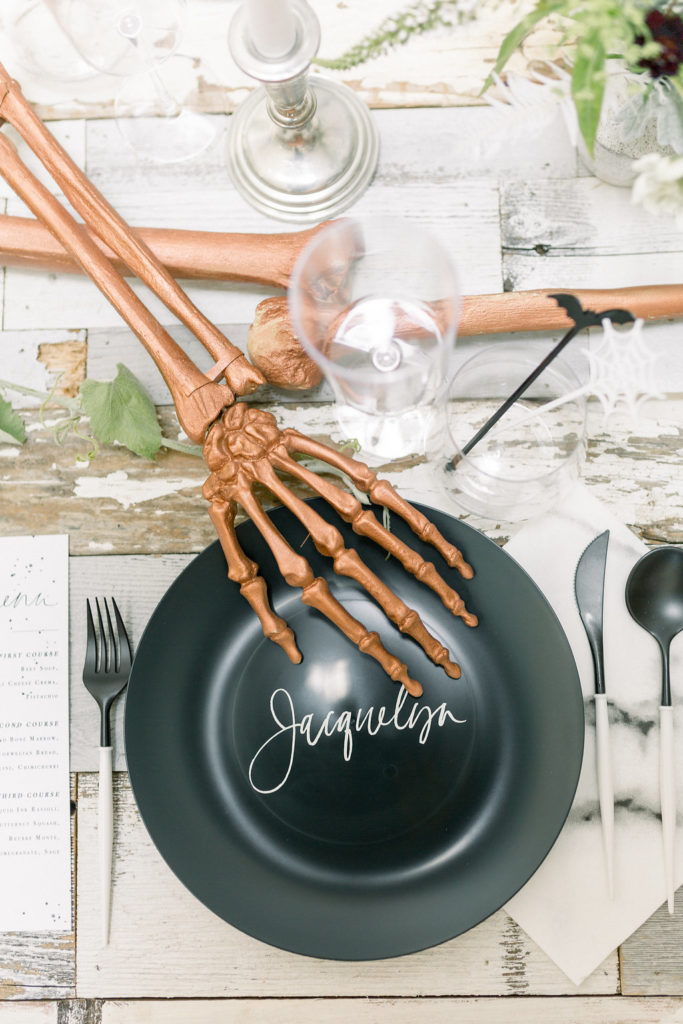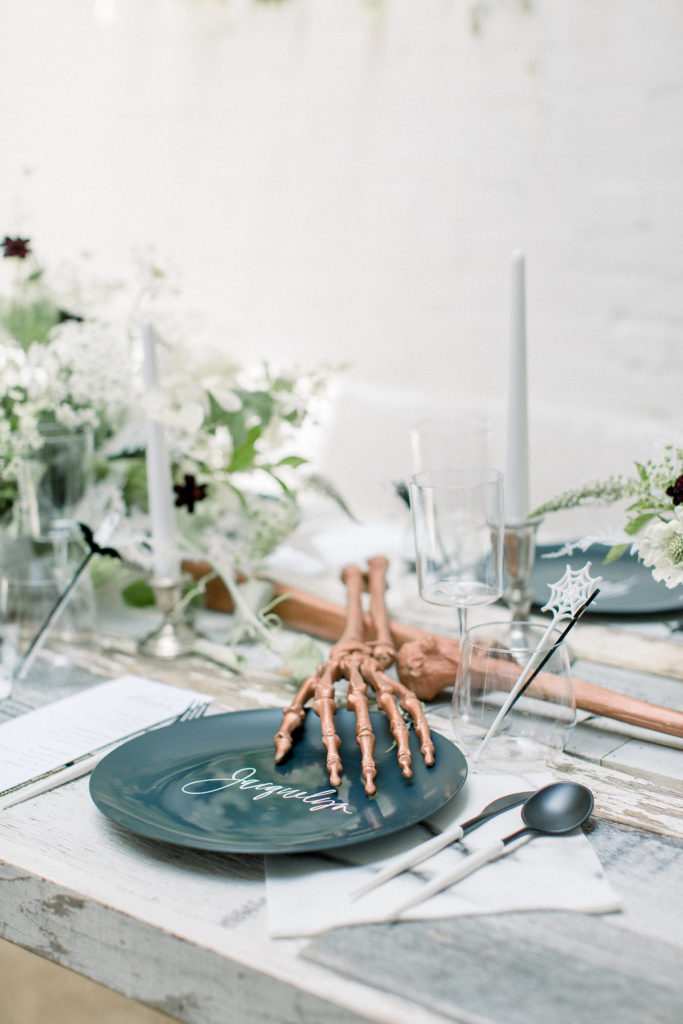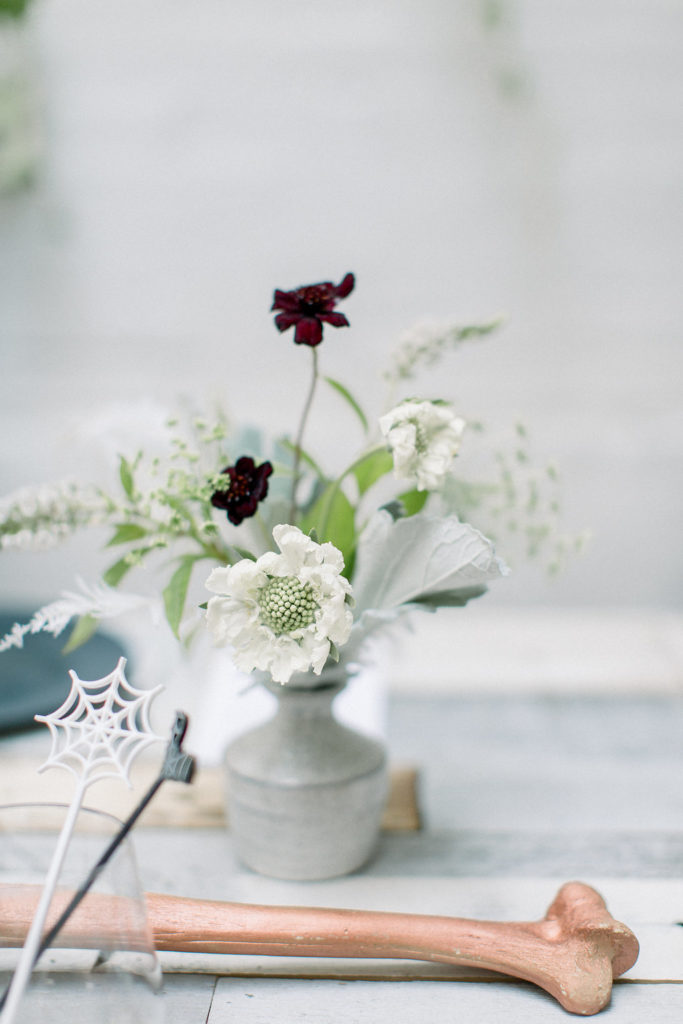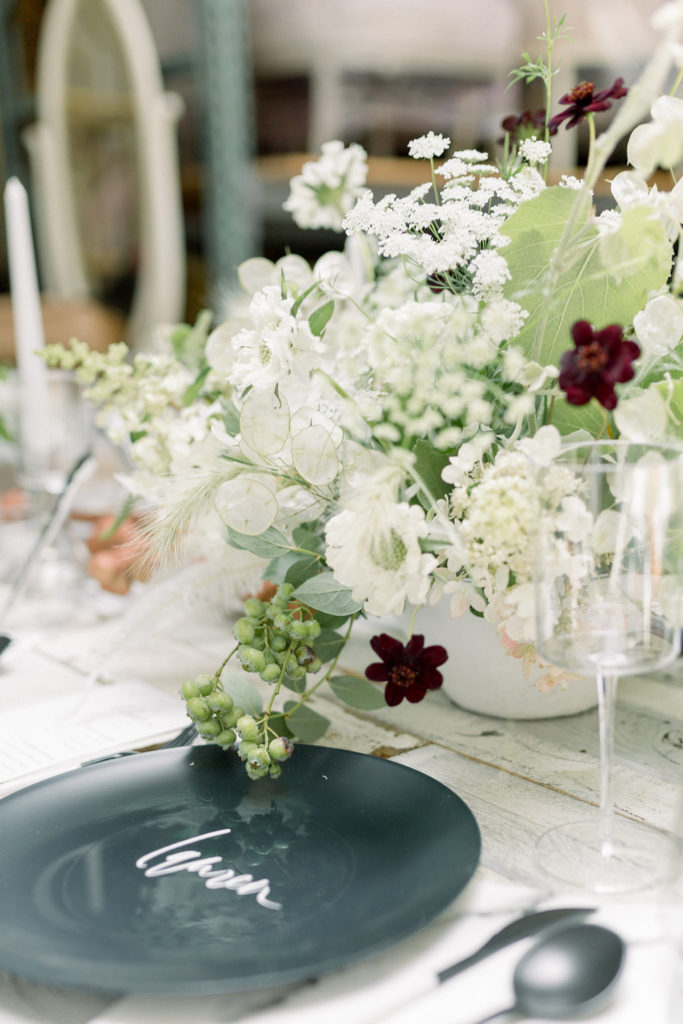 I'm obsessed with the actual table we used too!  Sweet Salvage Rentals has such amazing and unique pieces.  We used their table, which has so many fun details to it, and benches.  The rough wood and white just really looked amazing with all of the goodies on top of it.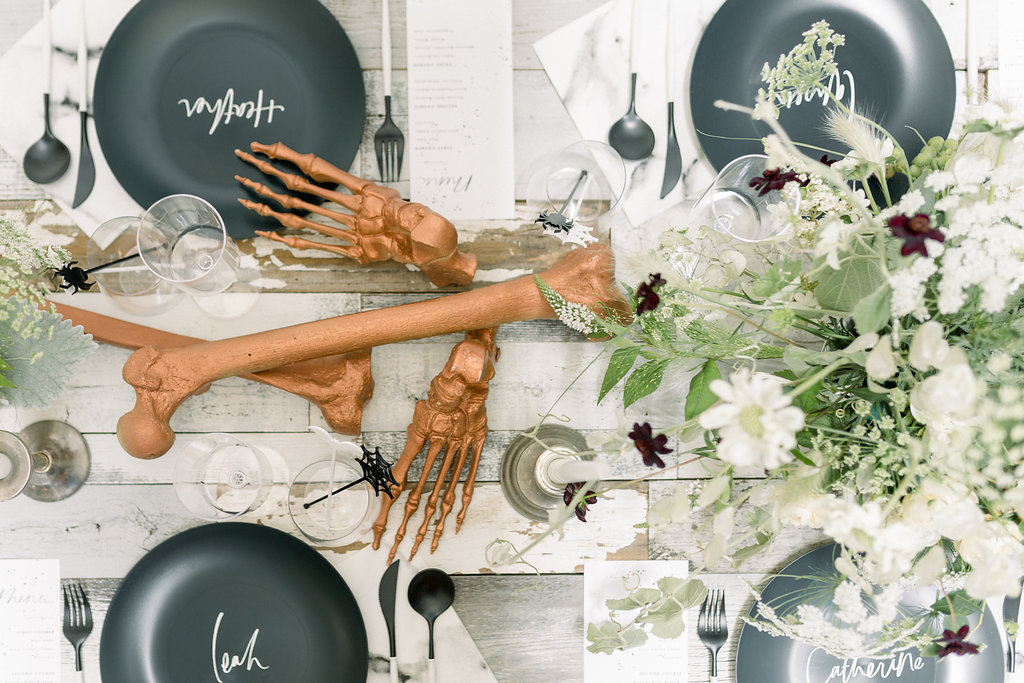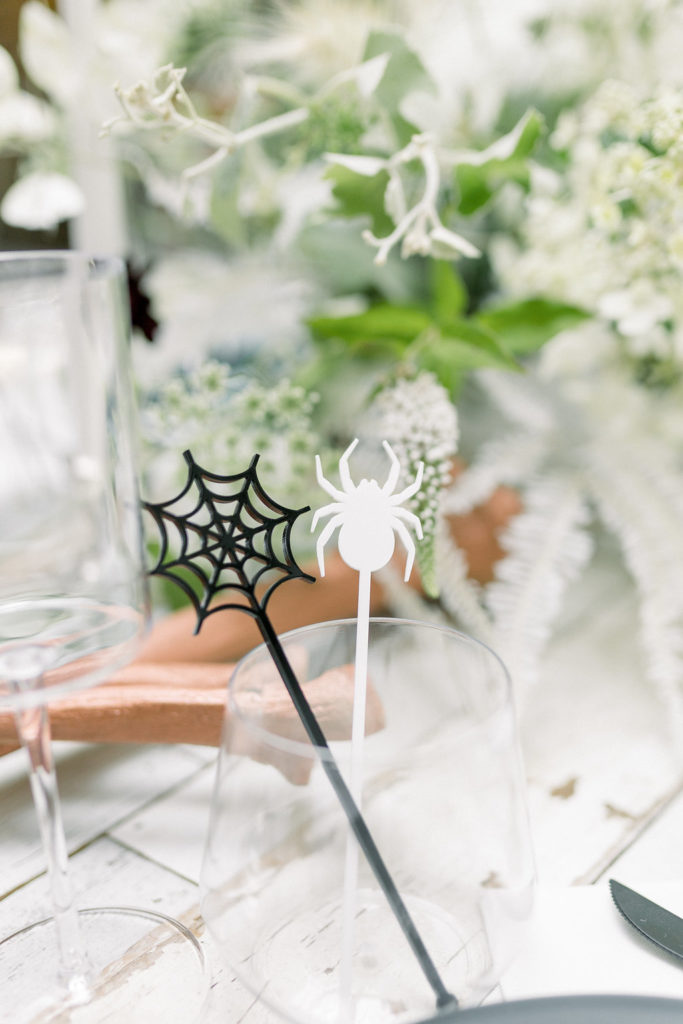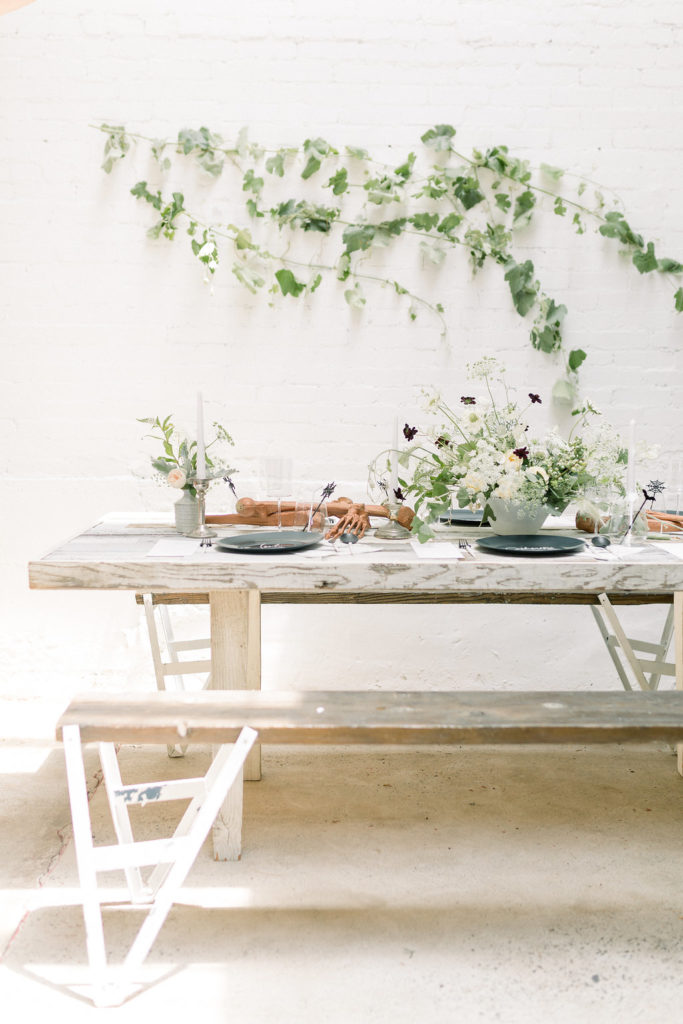 Now for desserts!  Because as much as I love digging through my kid's candy bags, I've gotta have some desserts for me!  The talented ladies at Sweet & Saucy Shop are responsible for this amazing spread.  That cake… Let's take a moment for it, because it's amazing!  The detail was just insane.  Then they did some spider donuts and golden meringues.  Talk about a wow factor!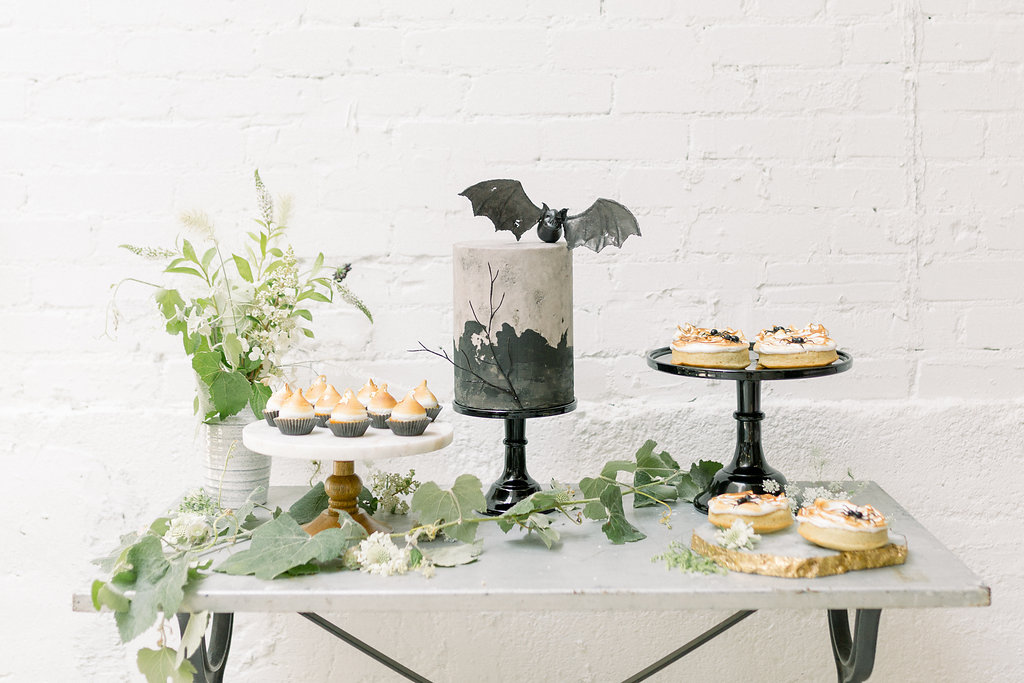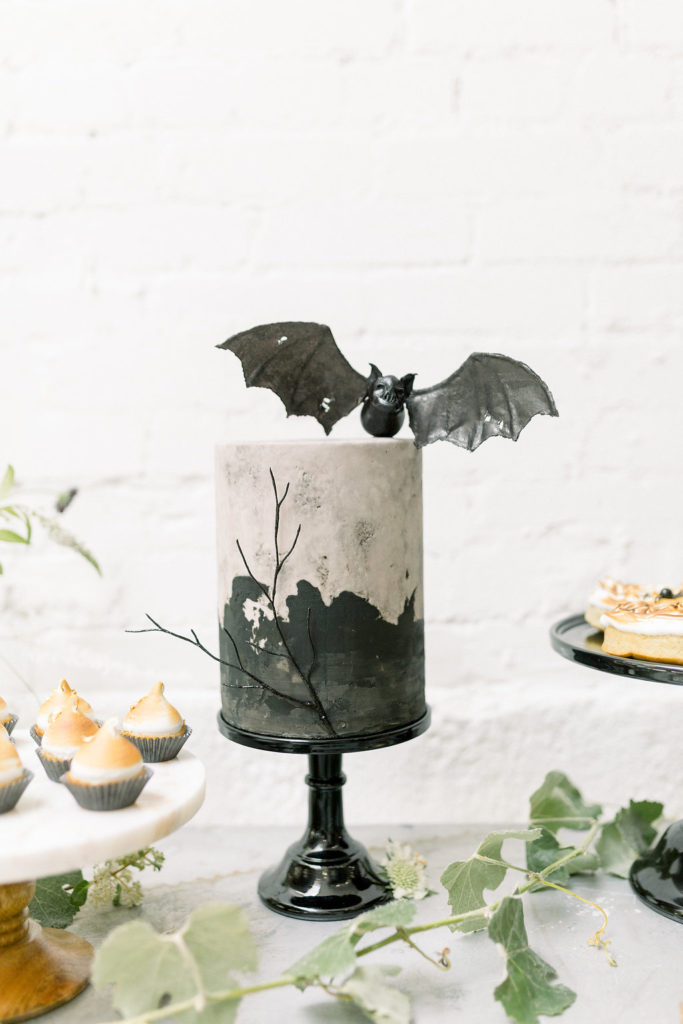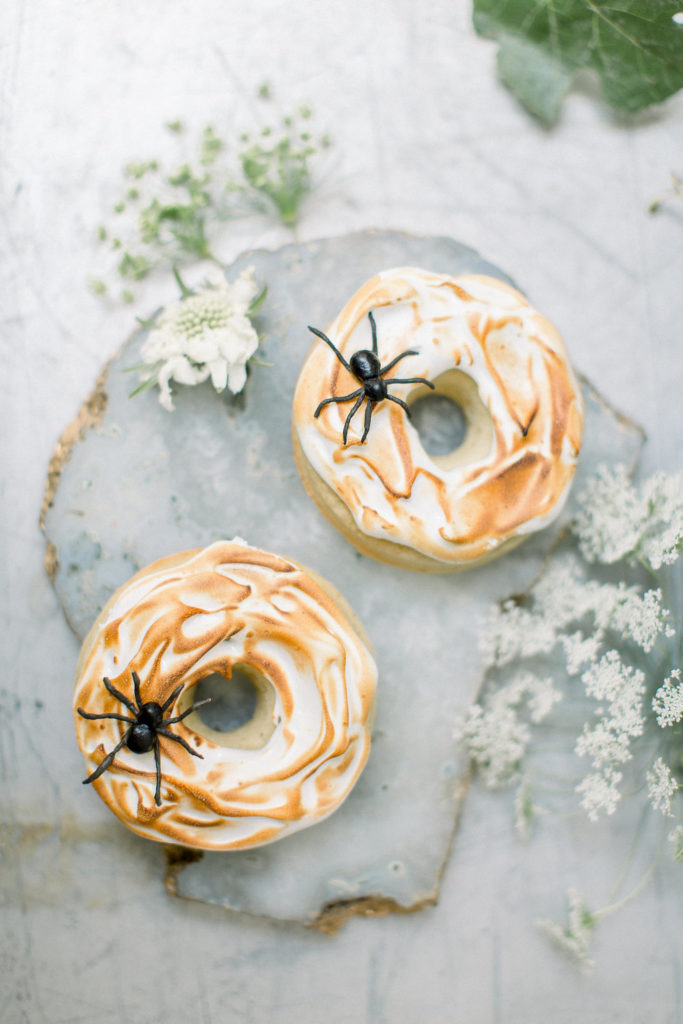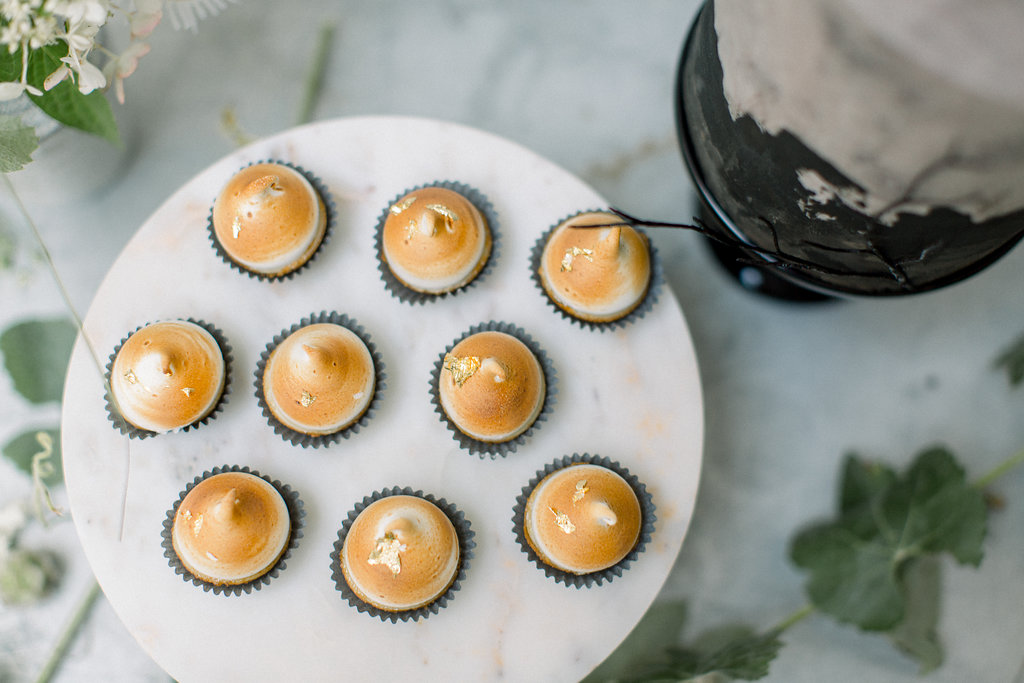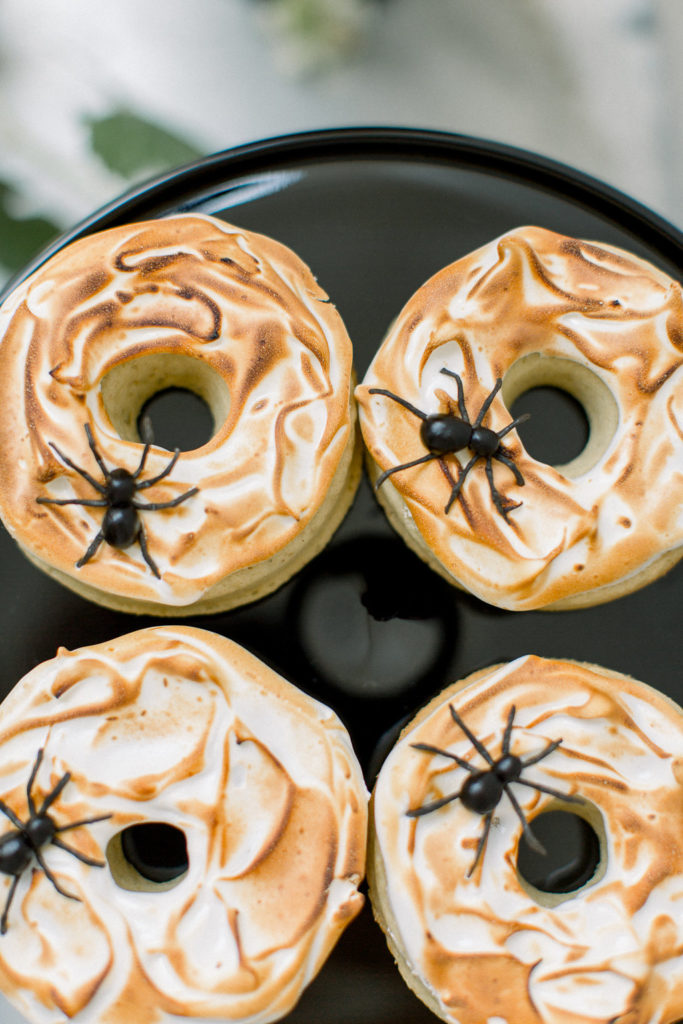 The whole shebang is pretty great, right?!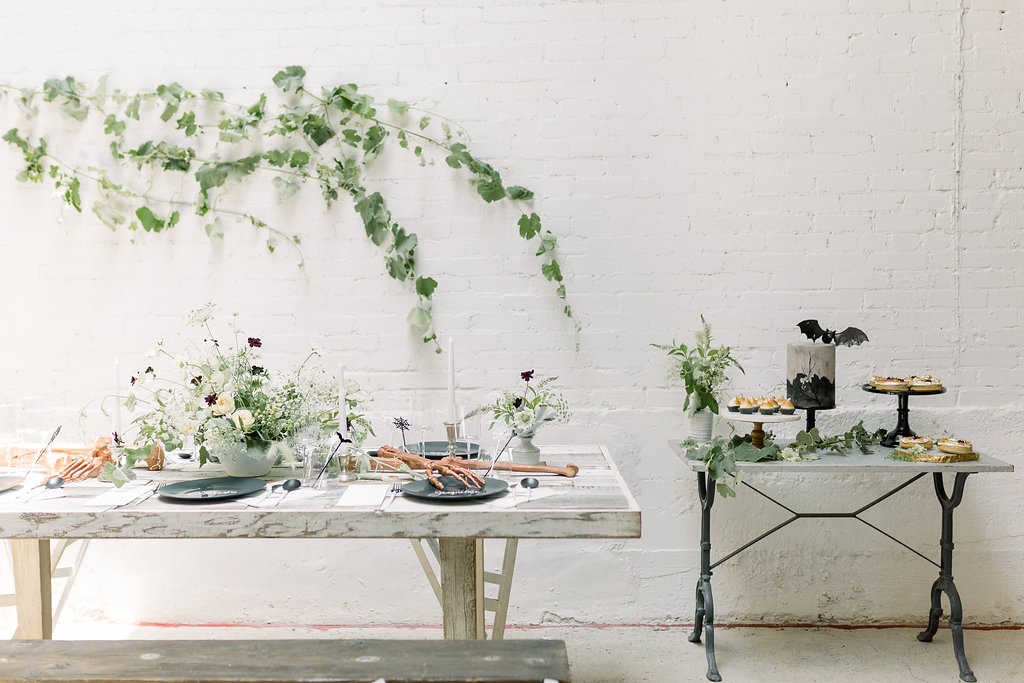 And if you thought I was done, just wait… Because there is food!!!  Colette's Catering brought out the best Halloween menu you've ever laid eyes on…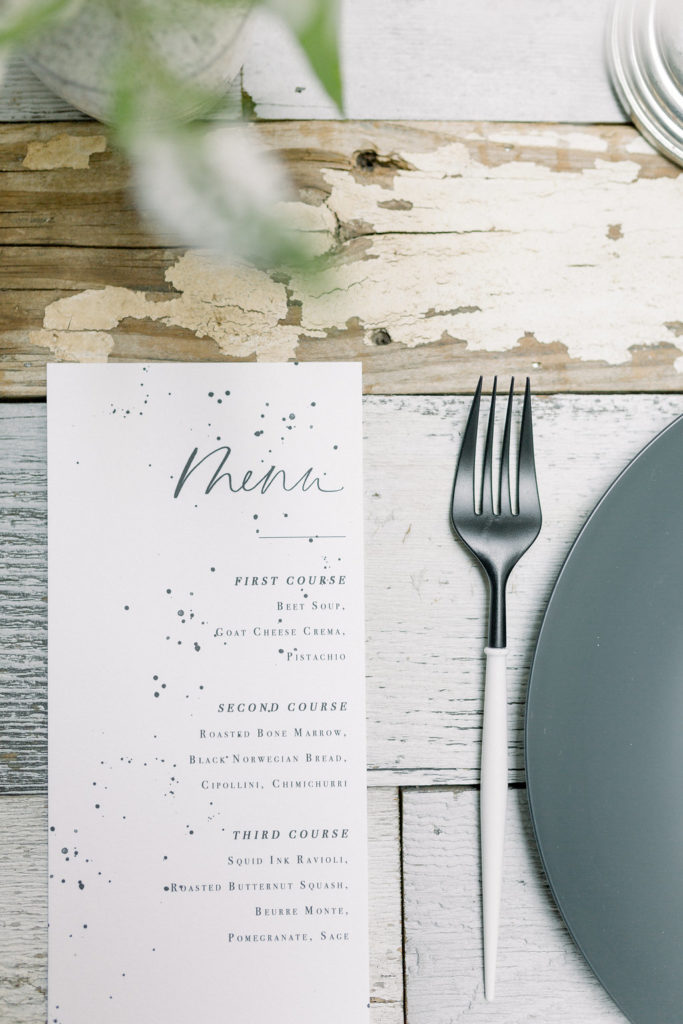 Bloody Beet Soup, which was oh so delicious!!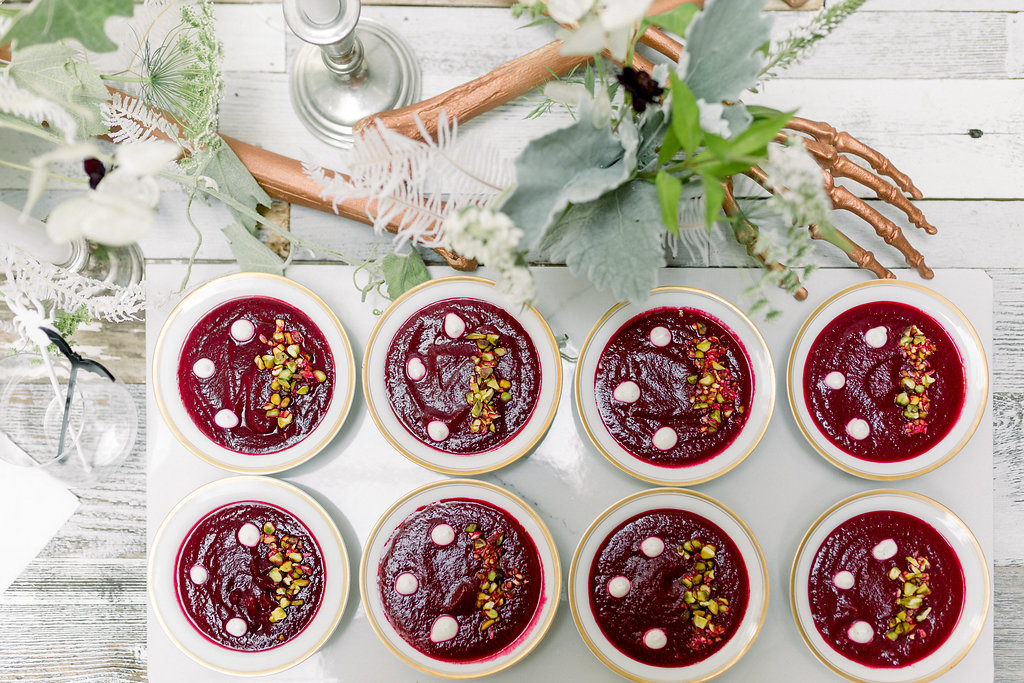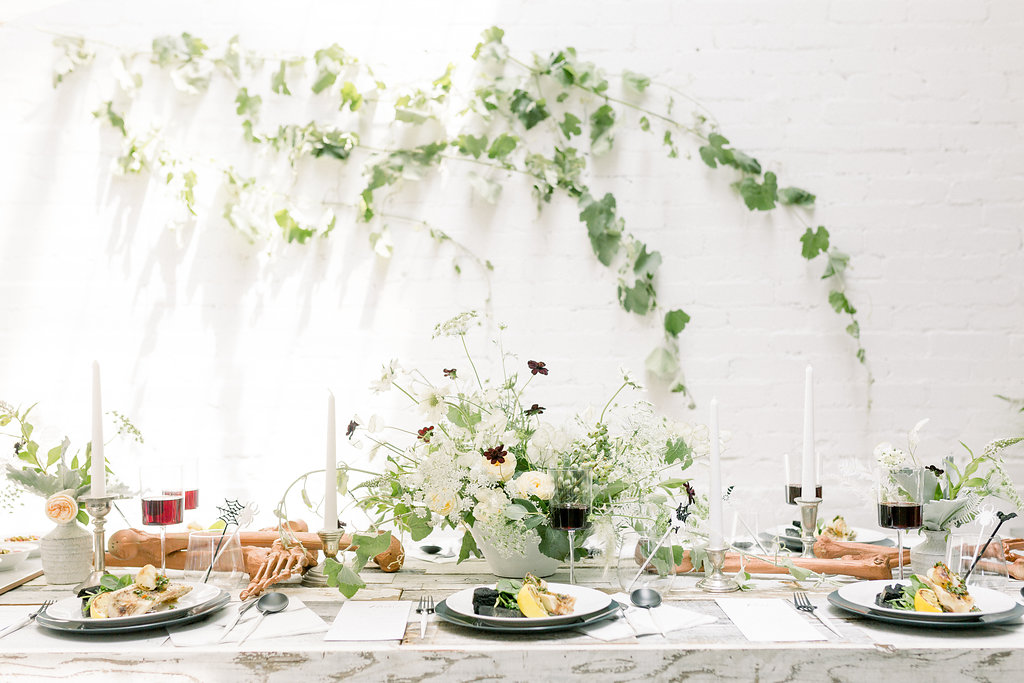 Roasted bone marrow with black Norwegian bread… Who knew there was such a thing that was so perfect for Halloween dinner?!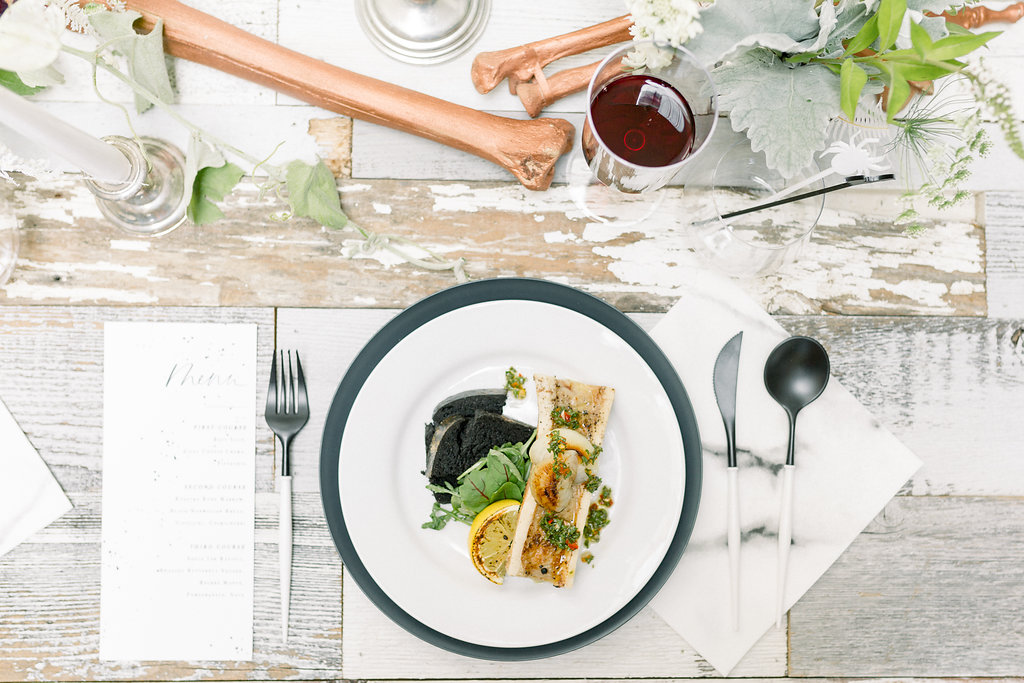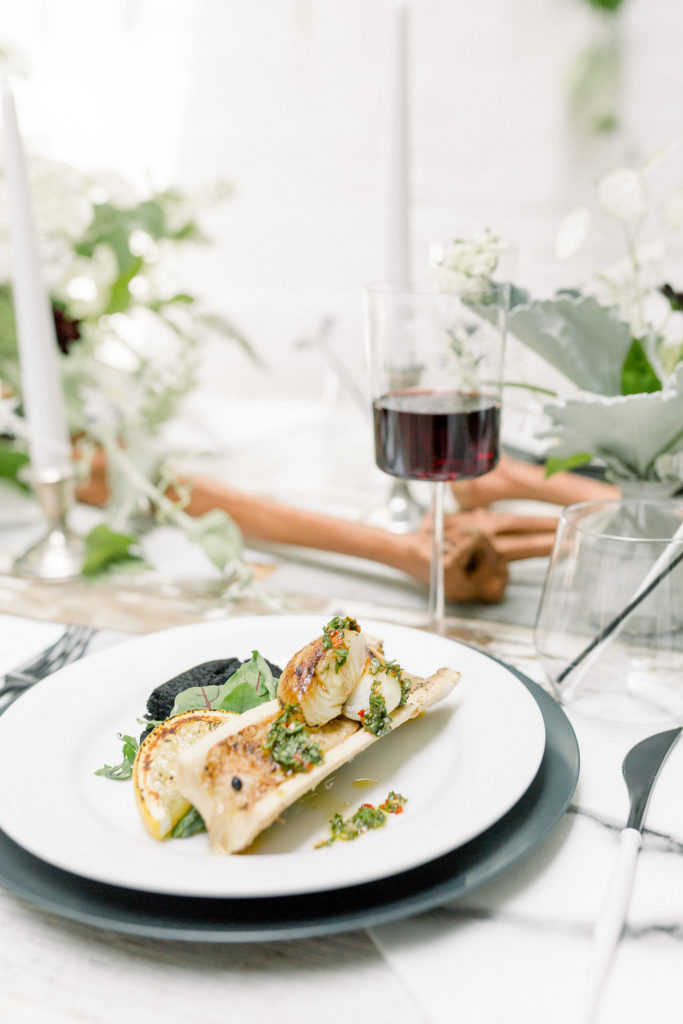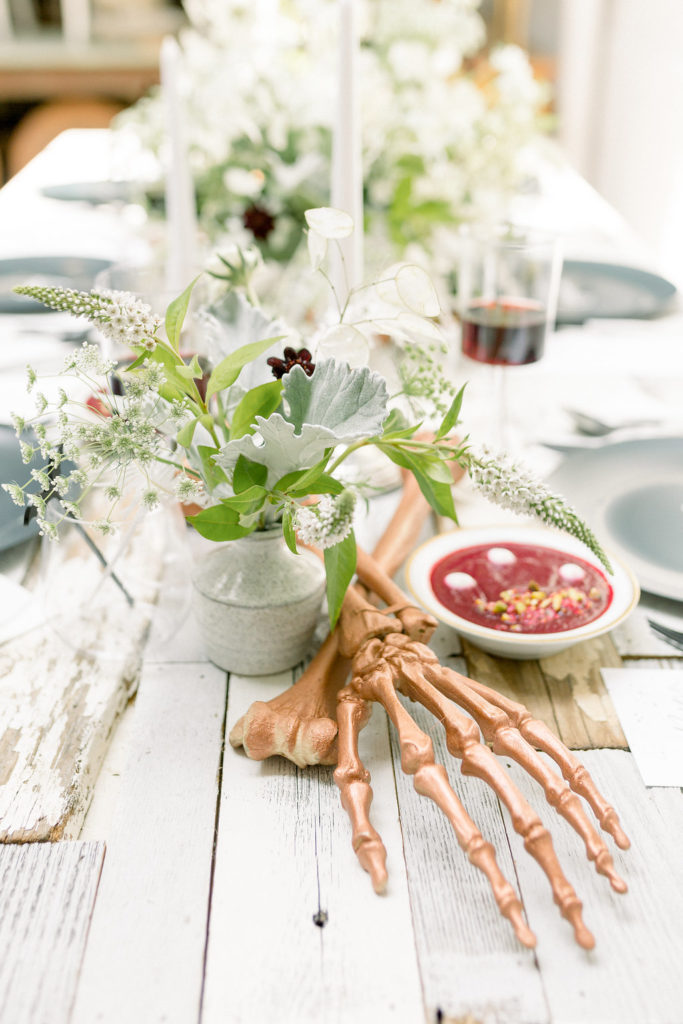 And the most delicious squid ink ravioli…  With a glass of red wine, I'd say this menu is to die for….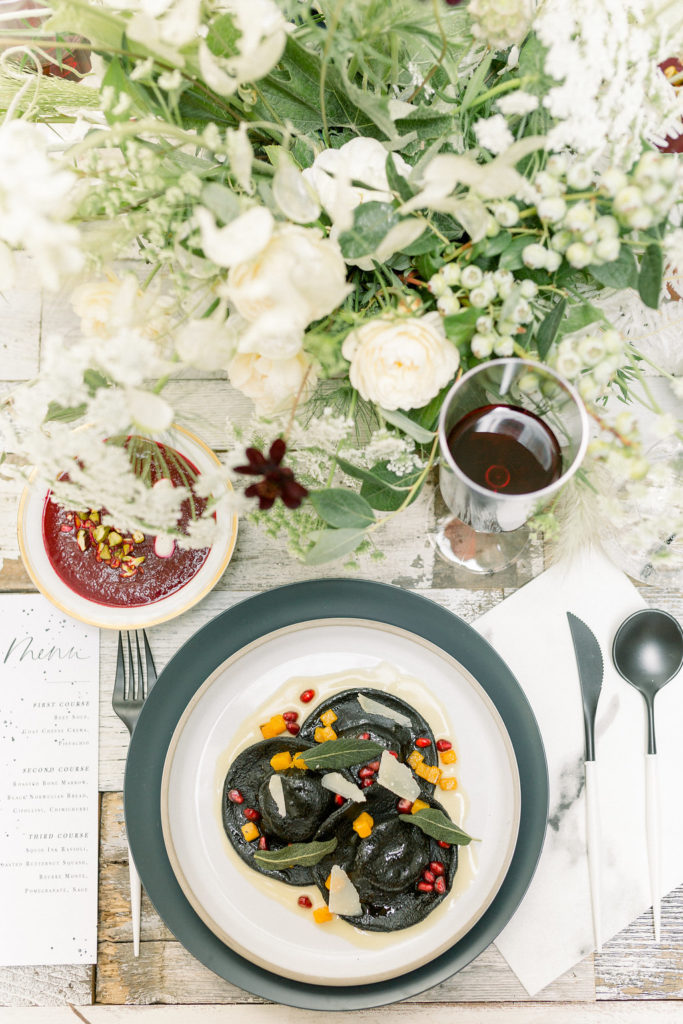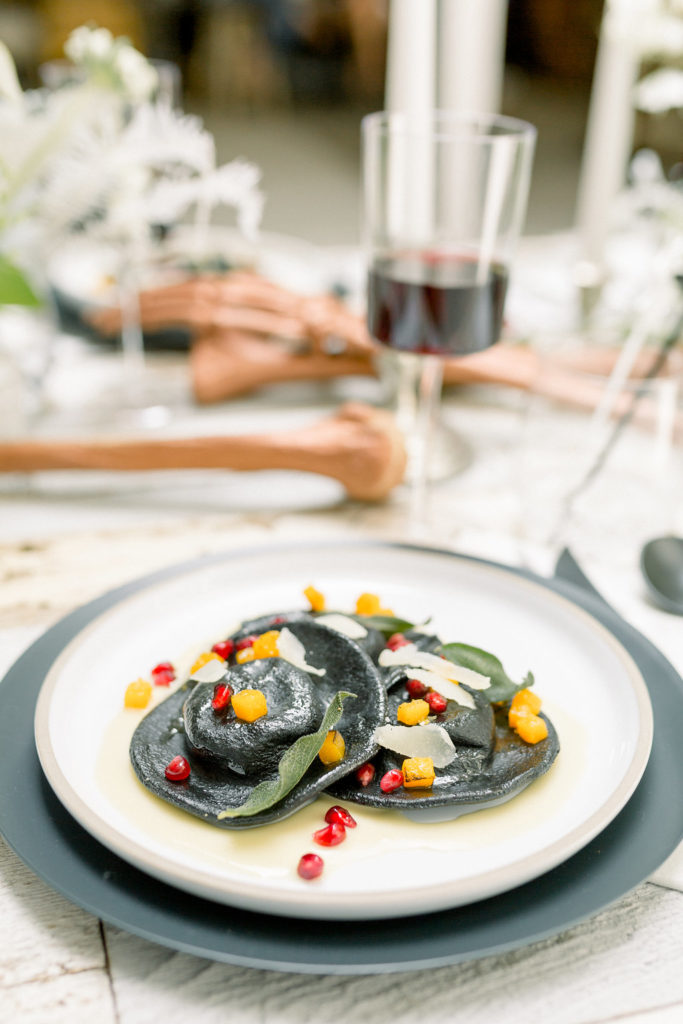 Now how about all of this for a frightful Halloween night?!  Would you rather be out at the club partying it up or enjoying a dinner party like this with your close friends?!  I know where you would find me, and it's right here!!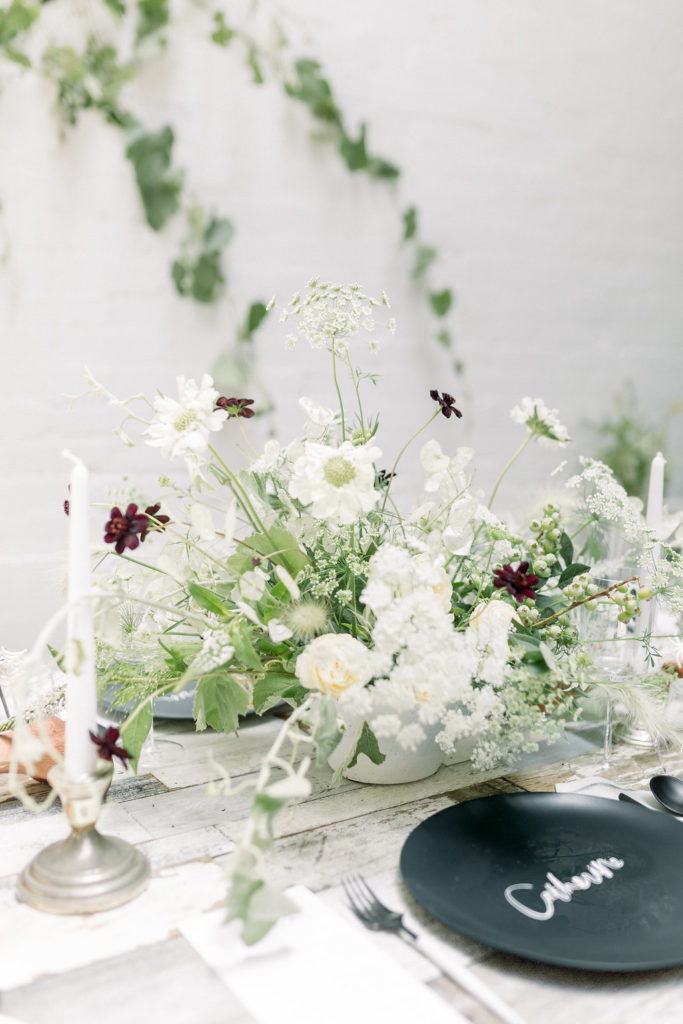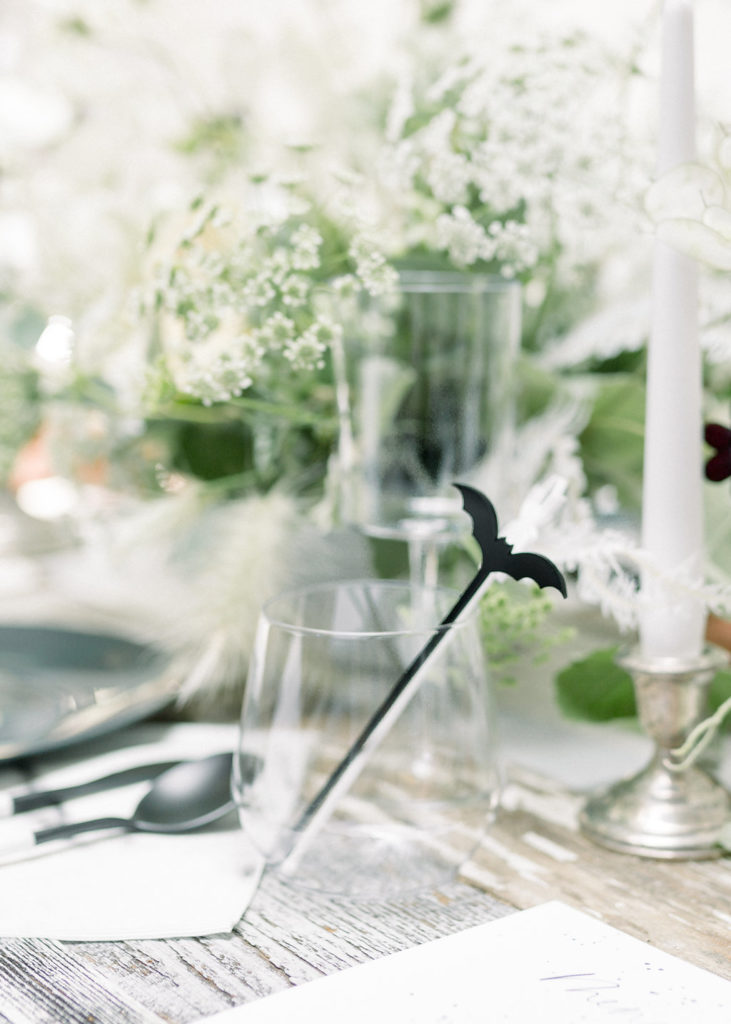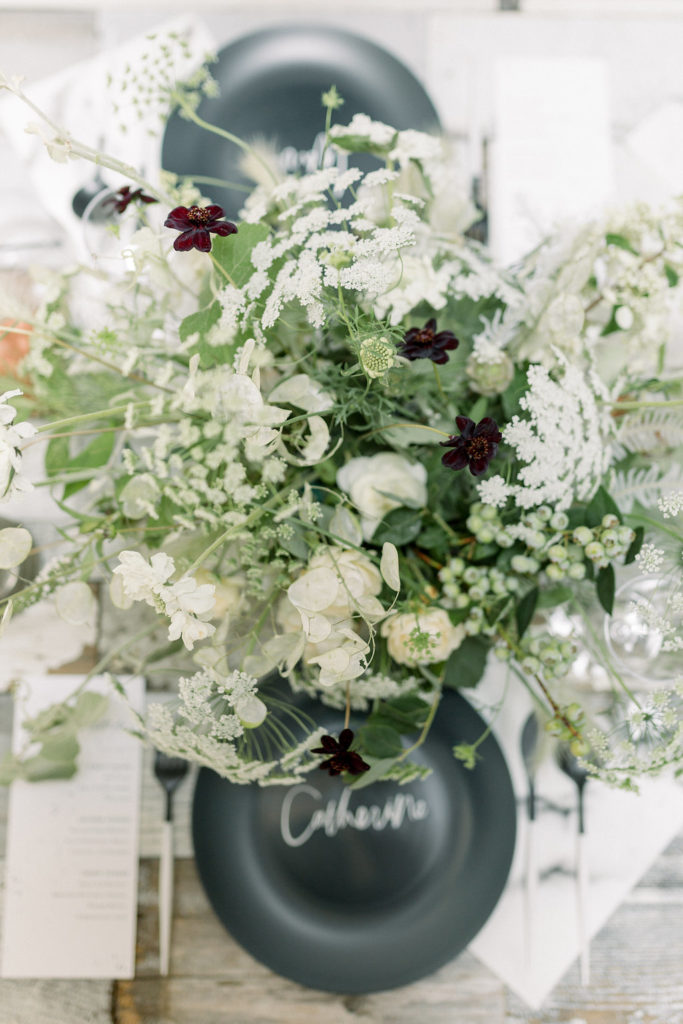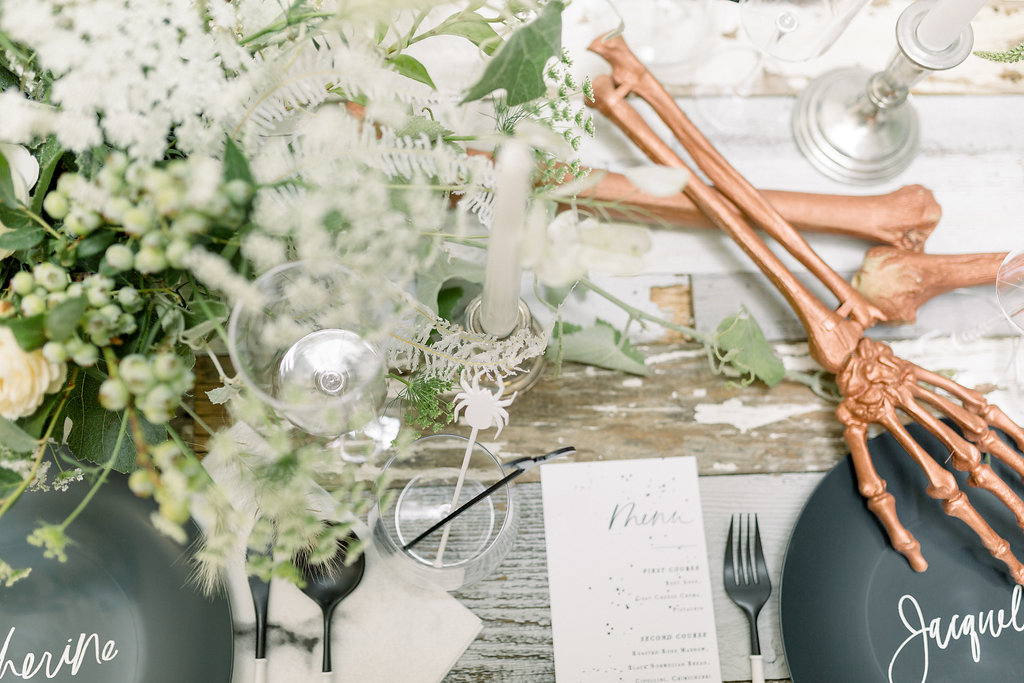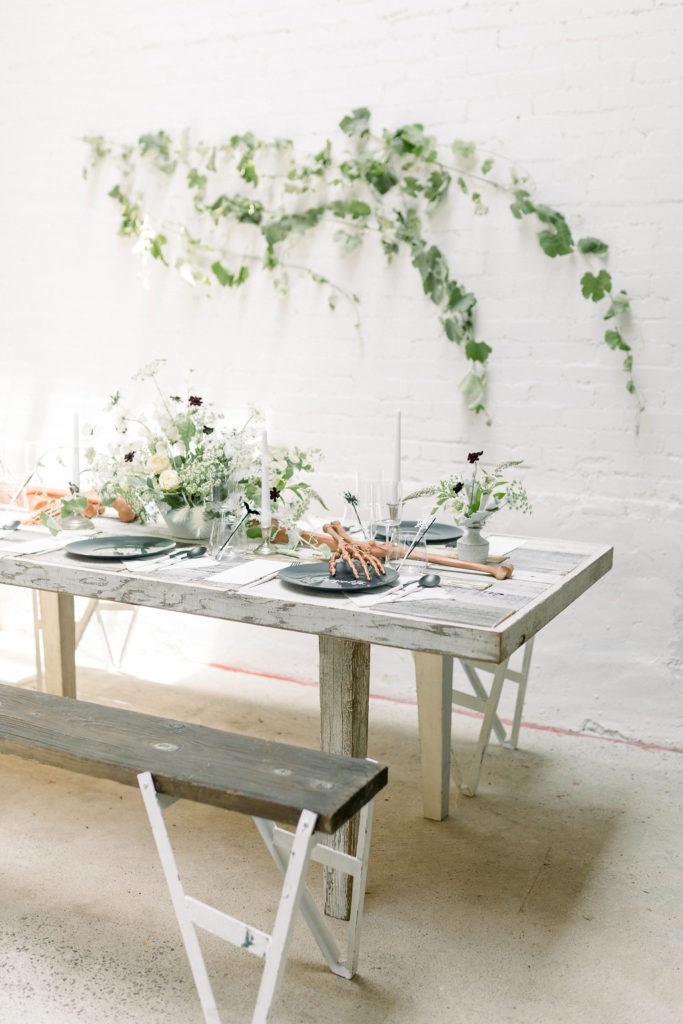 Hope this inspires you for Halloween night… More spooky ideas to come my friends!
xx
Jacquelyn