Our sweet friend Zizi turned three!  You may remember being super envious of her 2nd birthday party last year, a treat yourself day full of pampering, treats and laying out by the pool!  Well this year Zizi is into ballerinas, so of course she had to have only the best ballerina birthday party ever!!  We went with lavender and pink and lots of pretty thrown around… Plus, wait till you see our surprise guests!!  This party is also featured on 100LayerCakelet today!  Keep scrolling friends!
Photos by Alison Bernier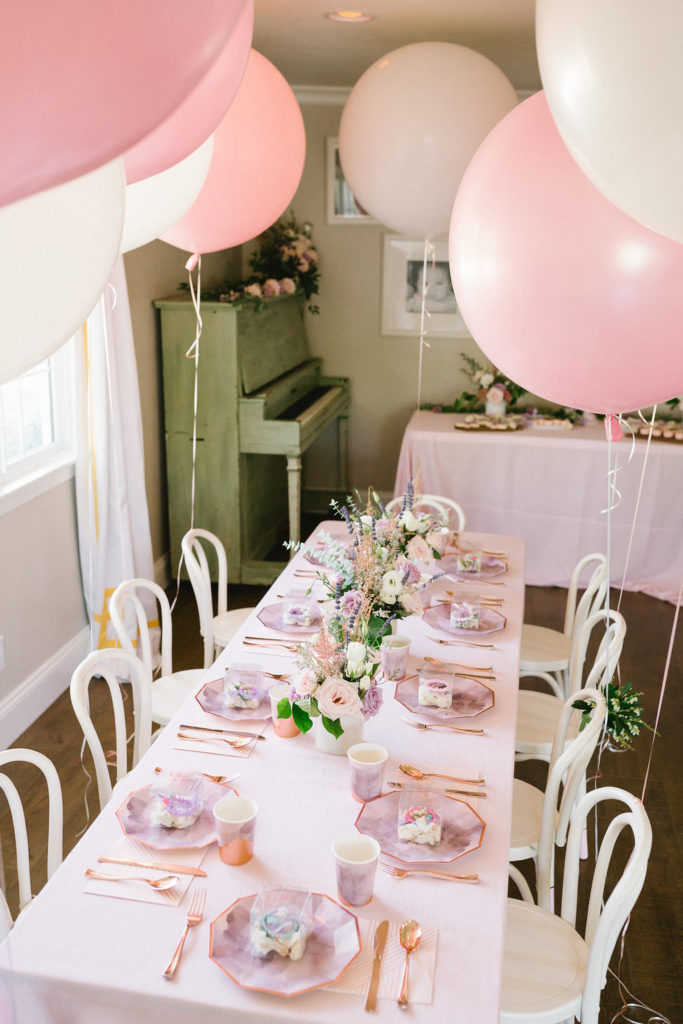 Lets start with our tutu station, each little girl was gifted a tutu upon arrival!  Then we had a sweet little warm up station for the to stretch and prepare for all the fun.  How pretty does this little area look with rentals from Fire & Creme and florals by Palms and Petals?!  It's so whimsical and fun, every little girl's dream!
Every little detail was done by Poppy Jack Shop including sweet signage and custom hangers for each little lady!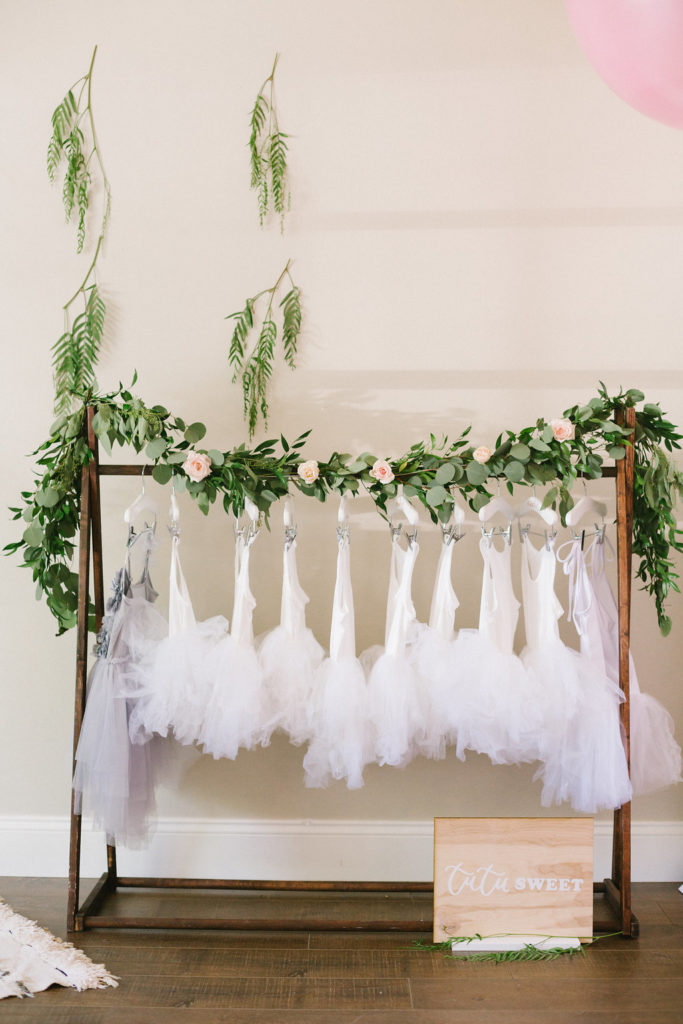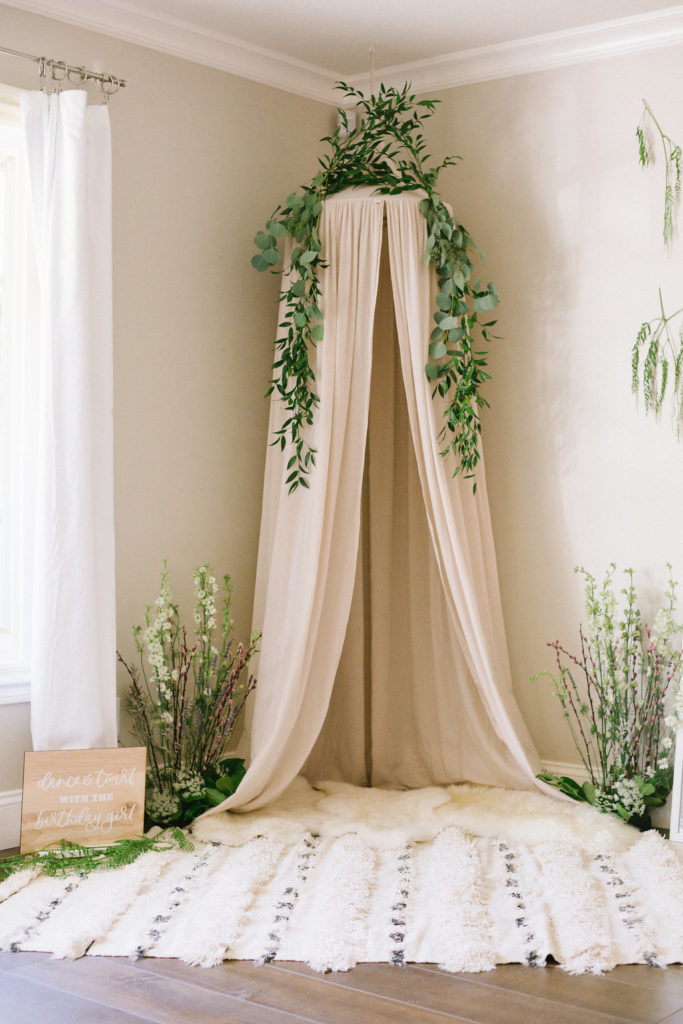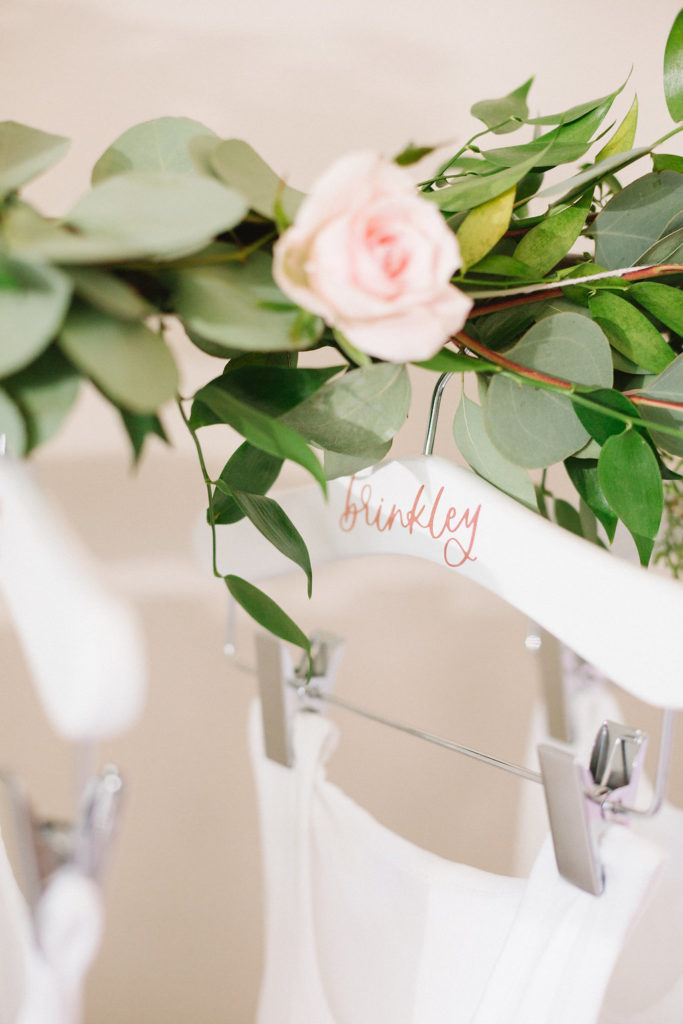 The birthday girl got a special tutu, but of course!!  Tutu du Monde is definitely Beijos approved, one of our favorites!!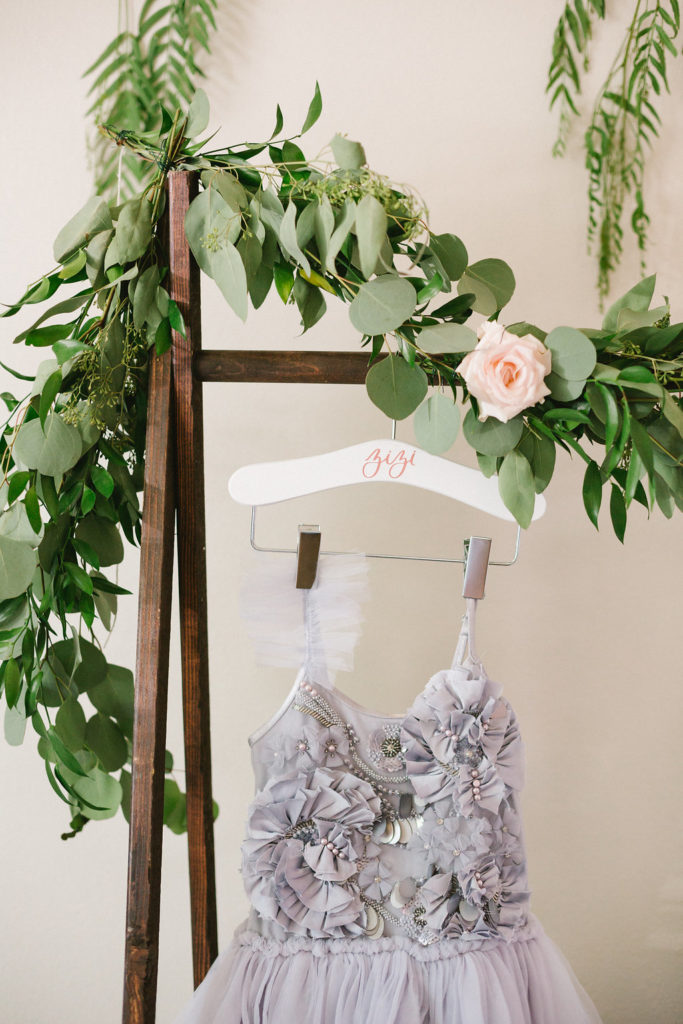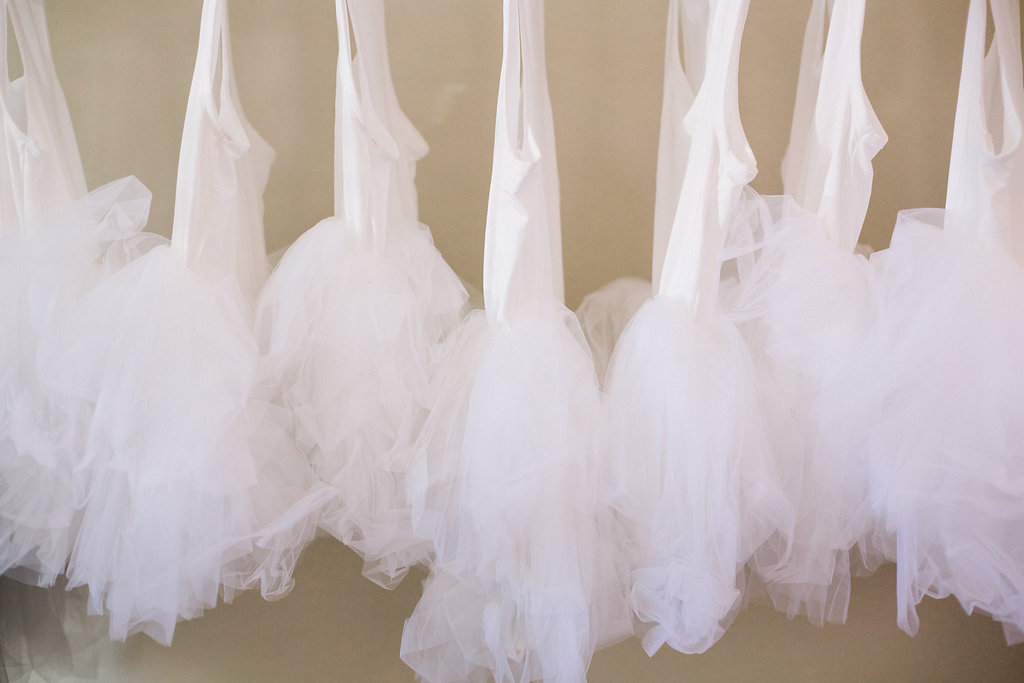 Now for the table!  I am in love with everything Harlow & Grey creates, it's such a gorgeous tabletop line!!  Their amethyst collection was just the thing for this ballerina party.  I love the touch of rose gold and the way the lavender looks with the pale pink.  Again, the florals from Palms & Petals were so perfect, not too serious for a sweet three year old party, and the adorable chairs are from Fire & Creme.
We added balloons at the last minute from Wild Child Party and I really love the way they made the room feel!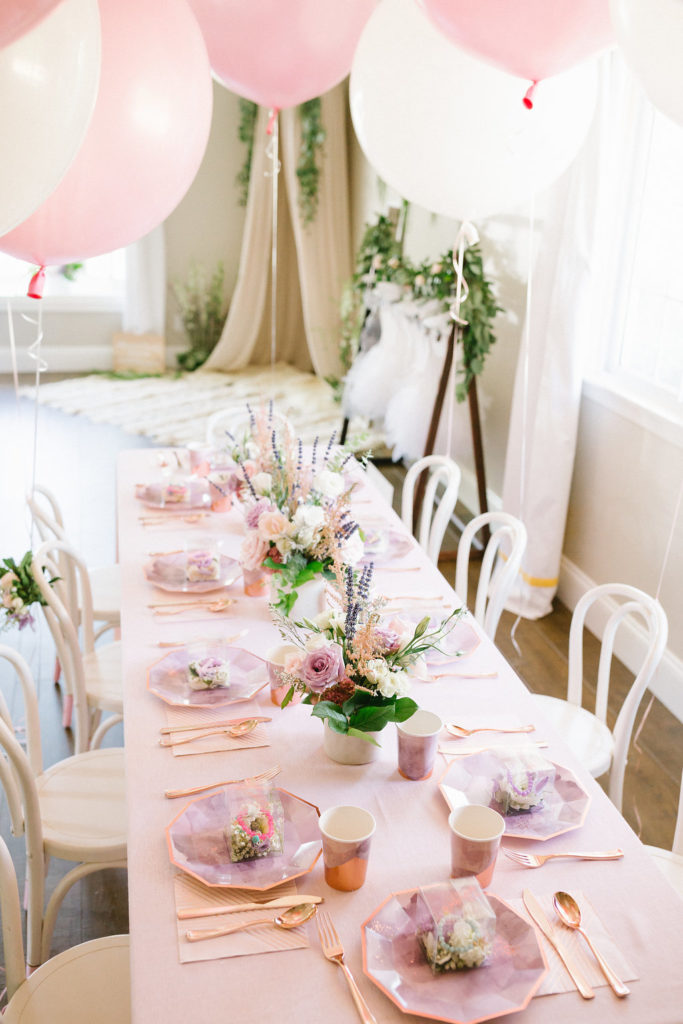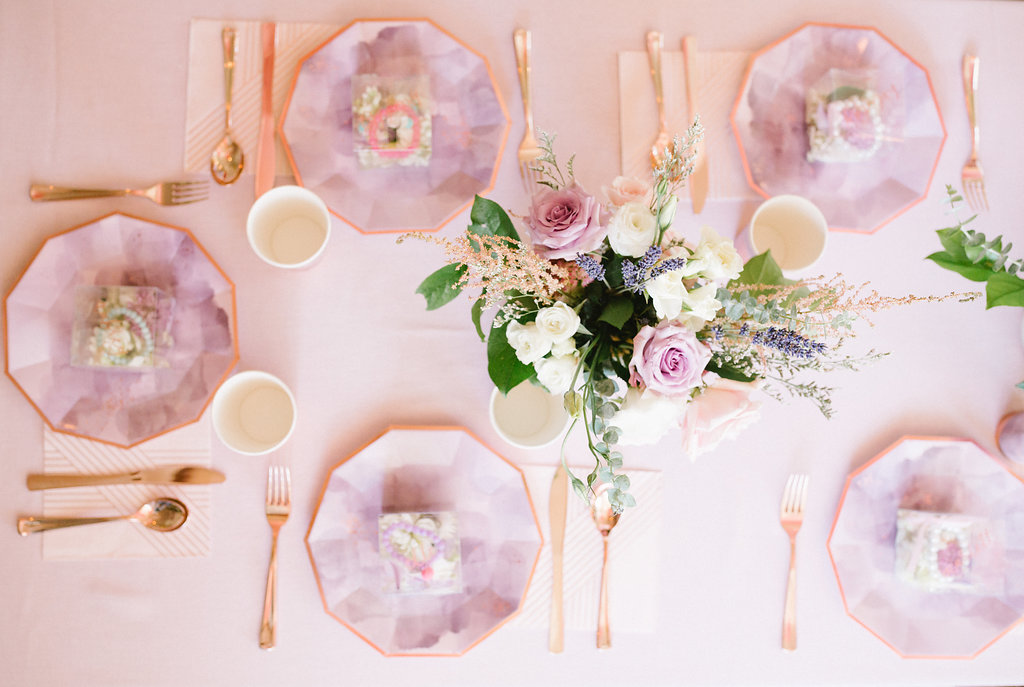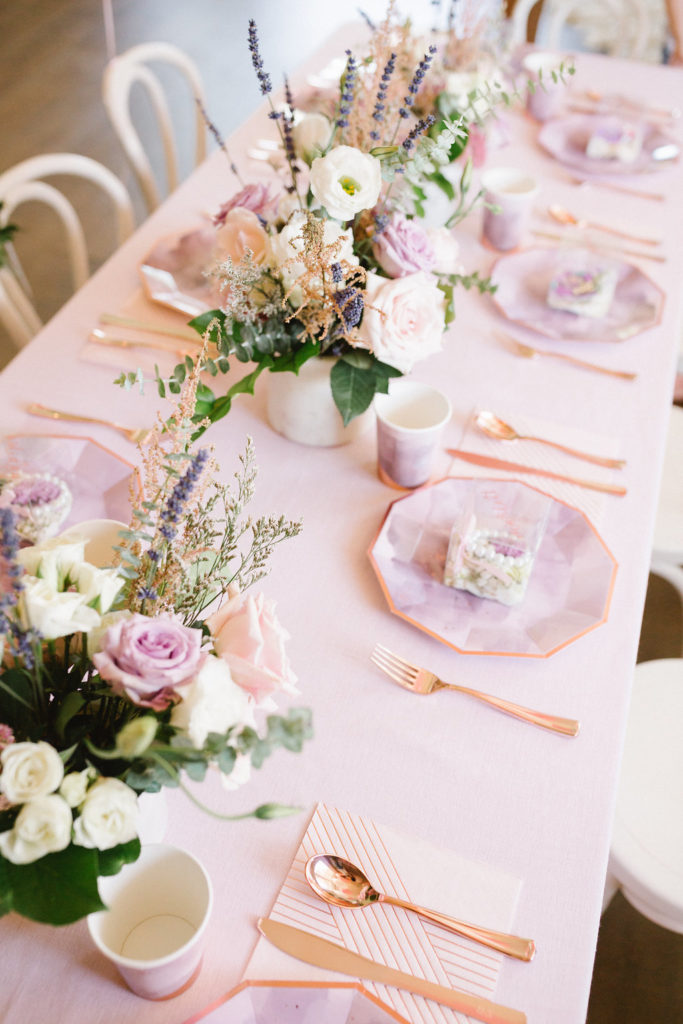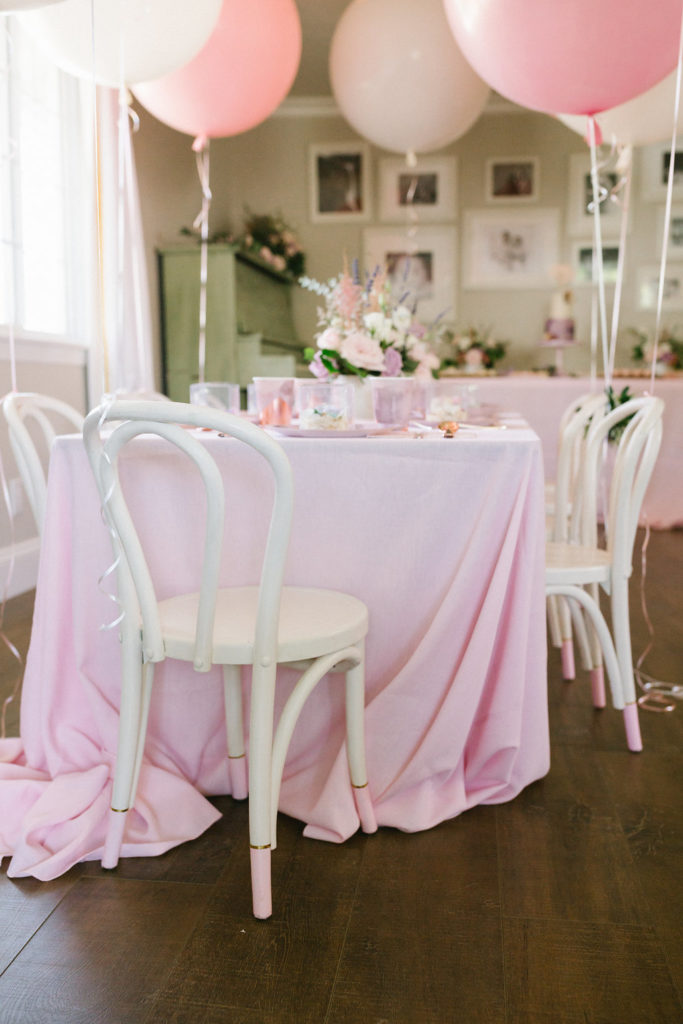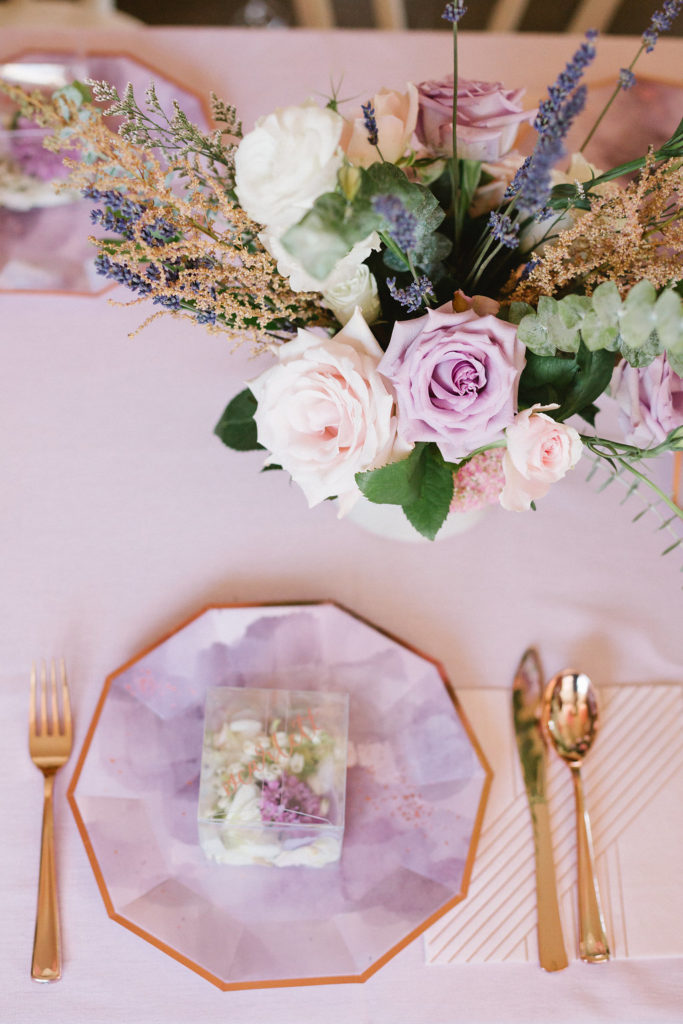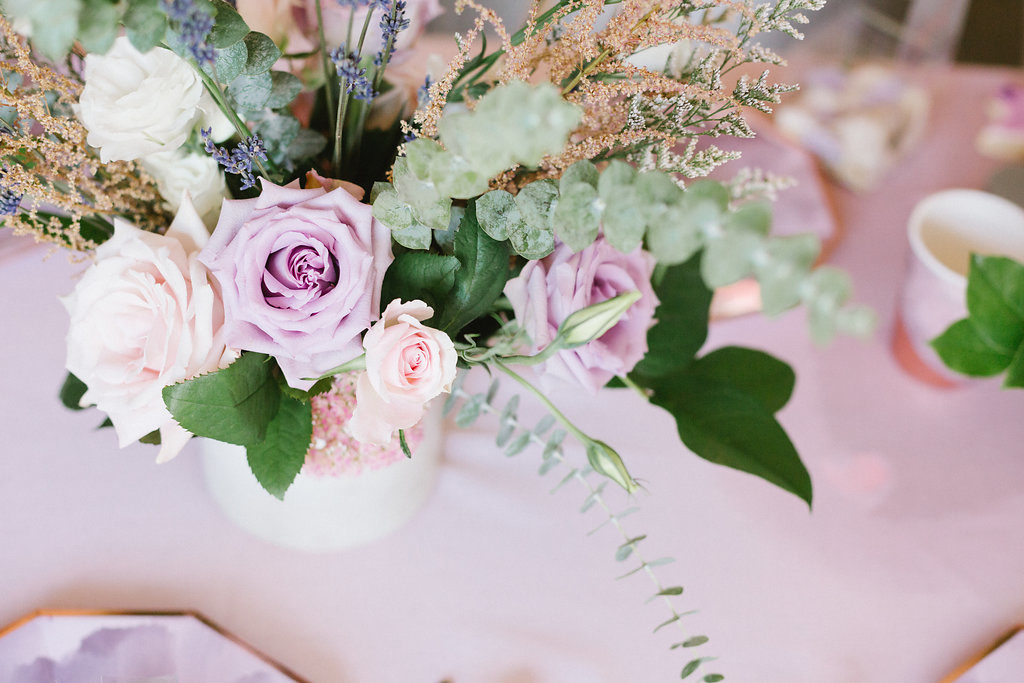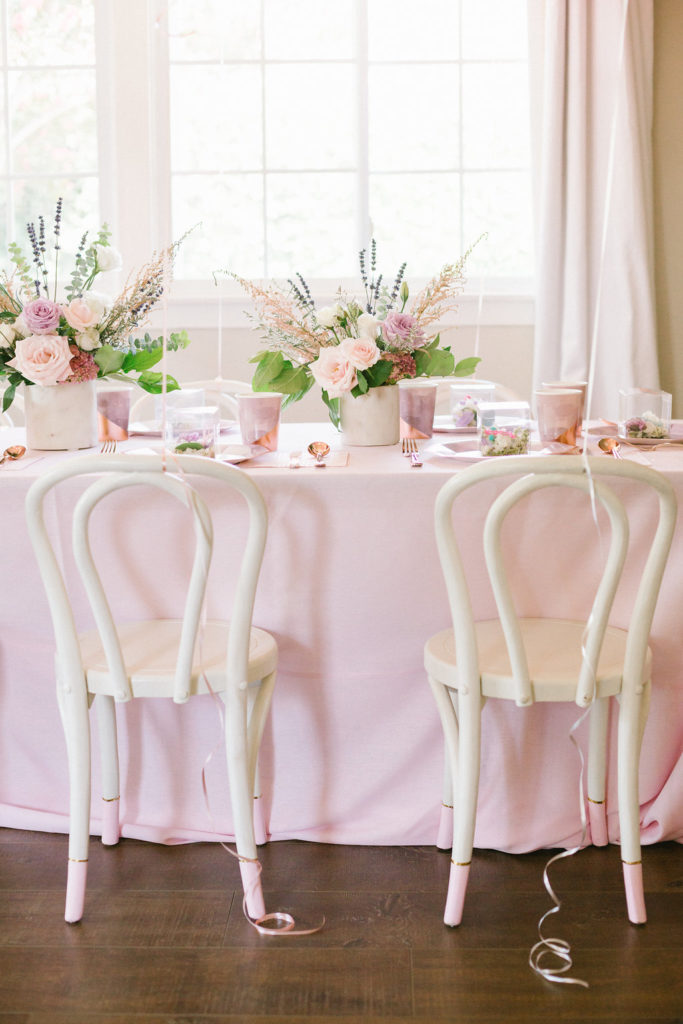 Like I said earlier, once the little guests arrived they were treated to tutus!  But the fun didn't stop there…  Hair and makeup were a must from 1011Makeup, only the best for these girls!  Ballerina buns, French braids and some pretty glitter did the trick!!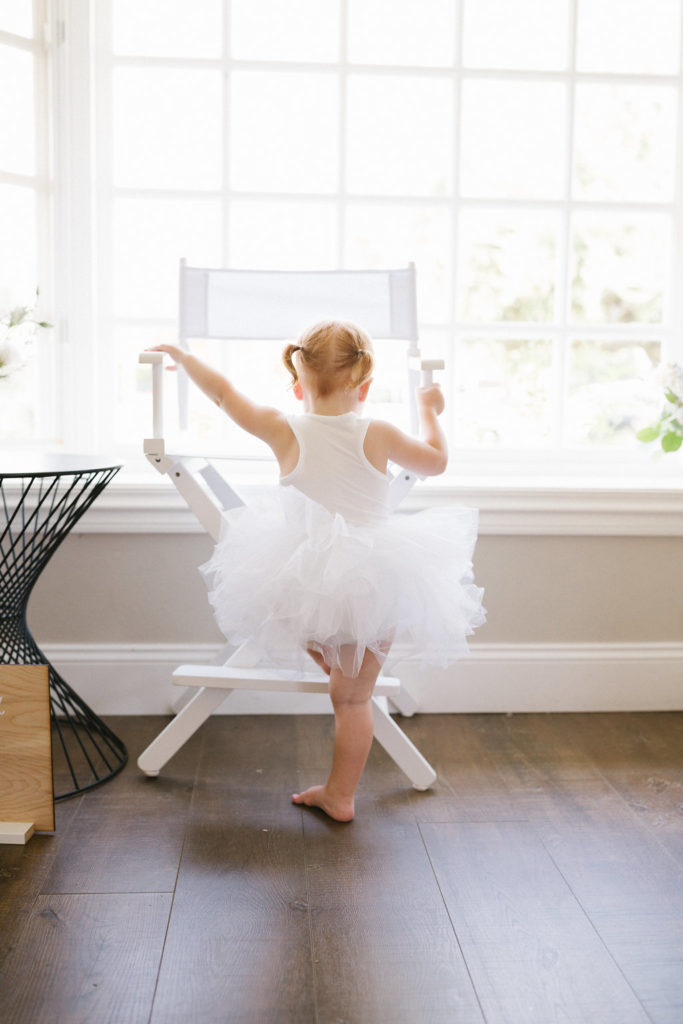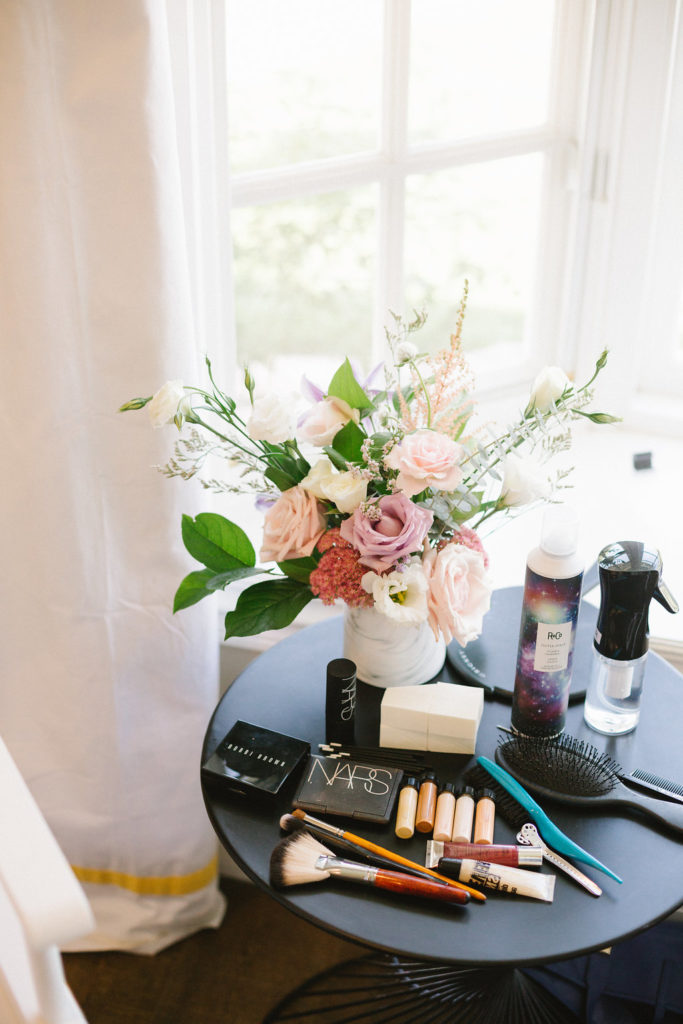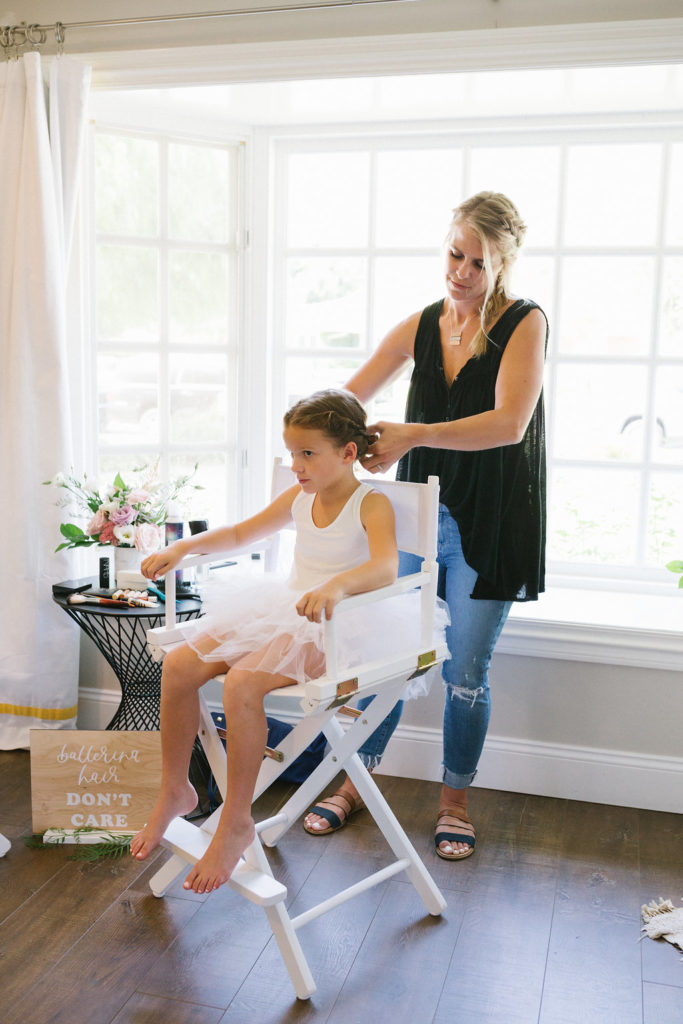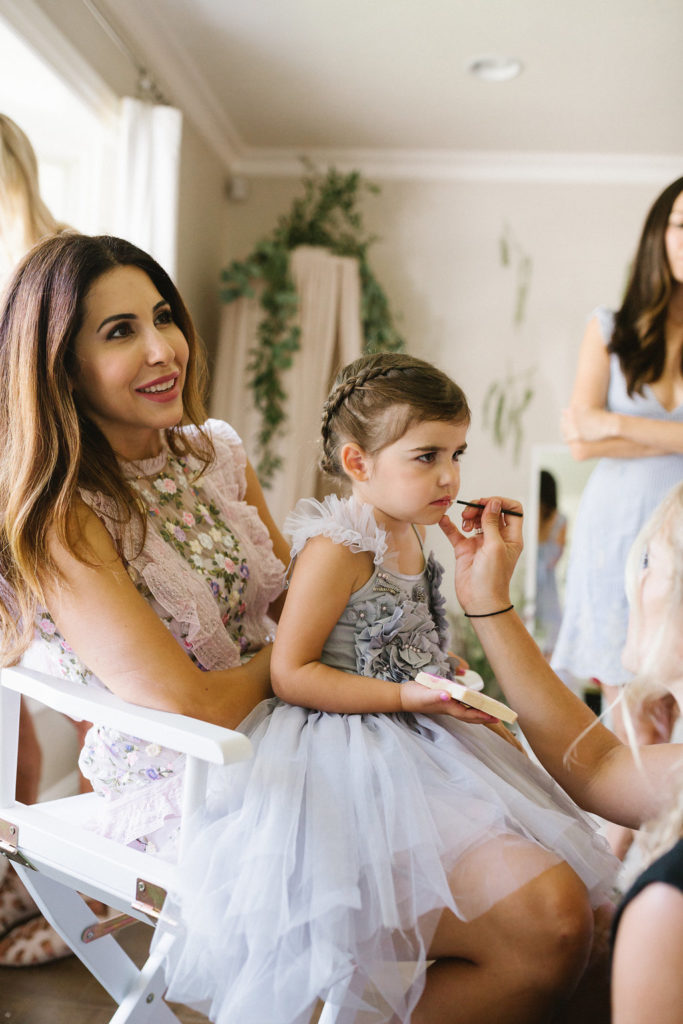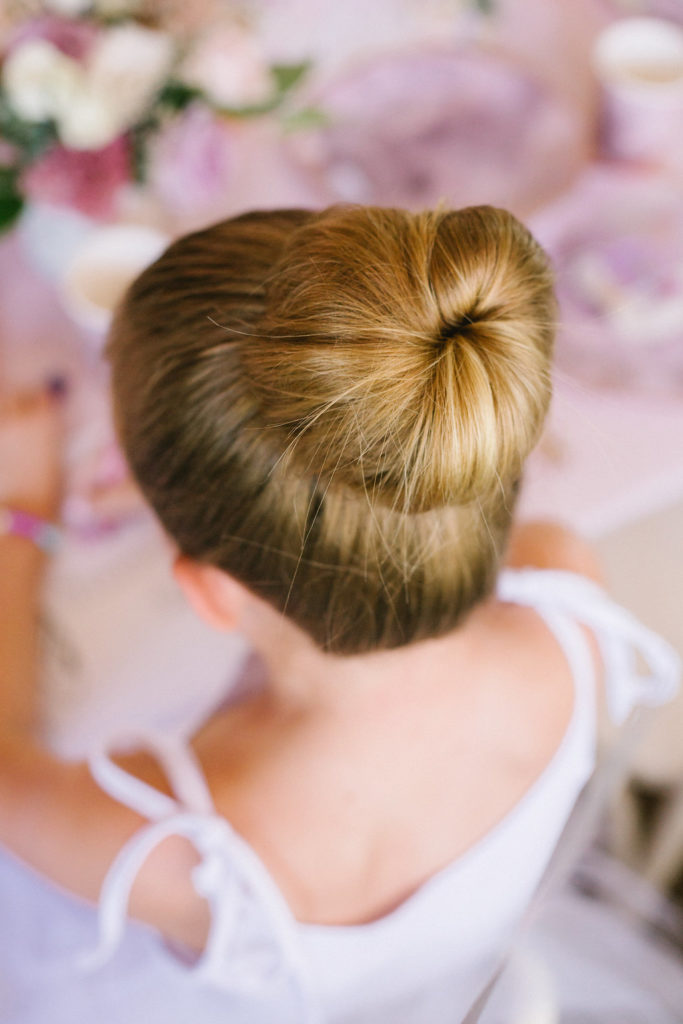 Lollipops are always good to keep these cuties sitting still!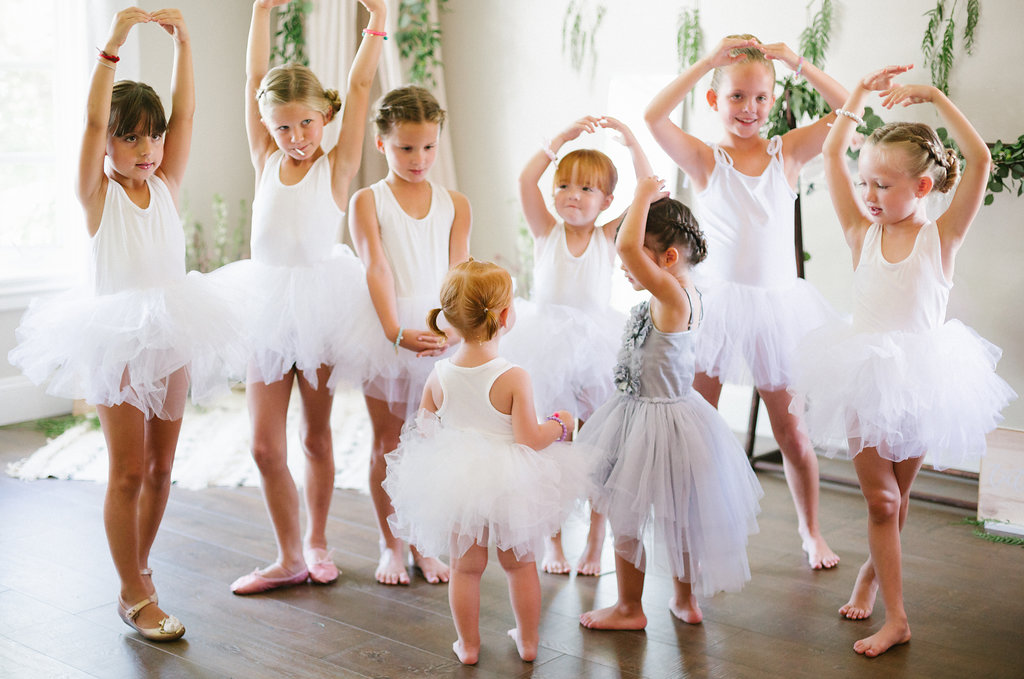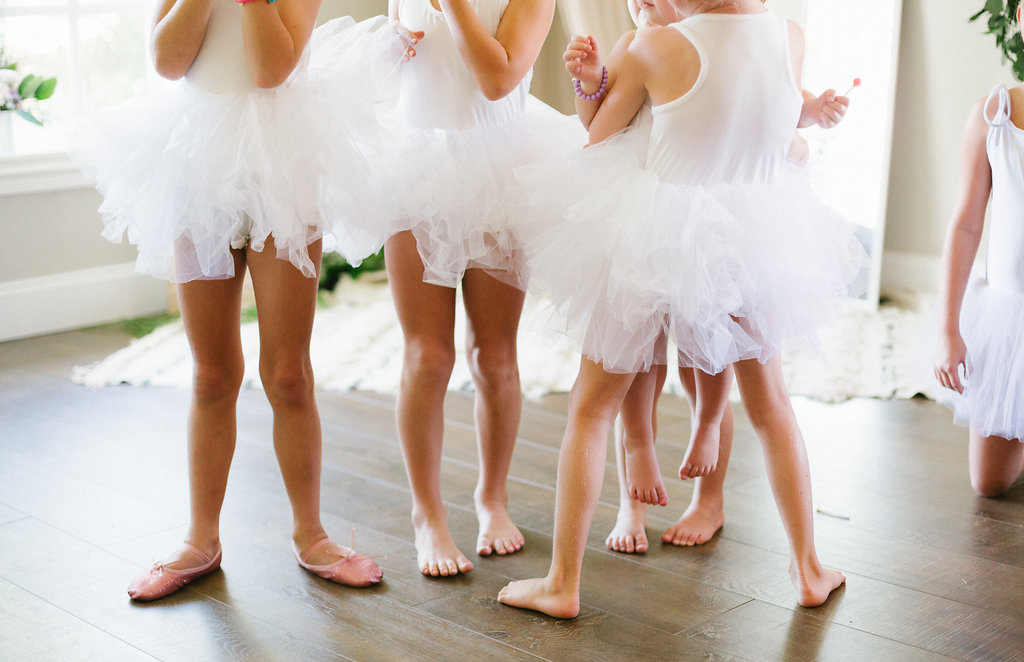 And now for our surprise guests!!!  The prettiest ballerinas from The Graces Entertainment!  They arrived at the party dancing to Taylor Swift's Shake it Off, because get this… They were in that video!!!!  The girls were then treated to a lesson from these amazingly talented ballerinas!  From what I hear, they were a HIT!  And the girls were all quite smitten!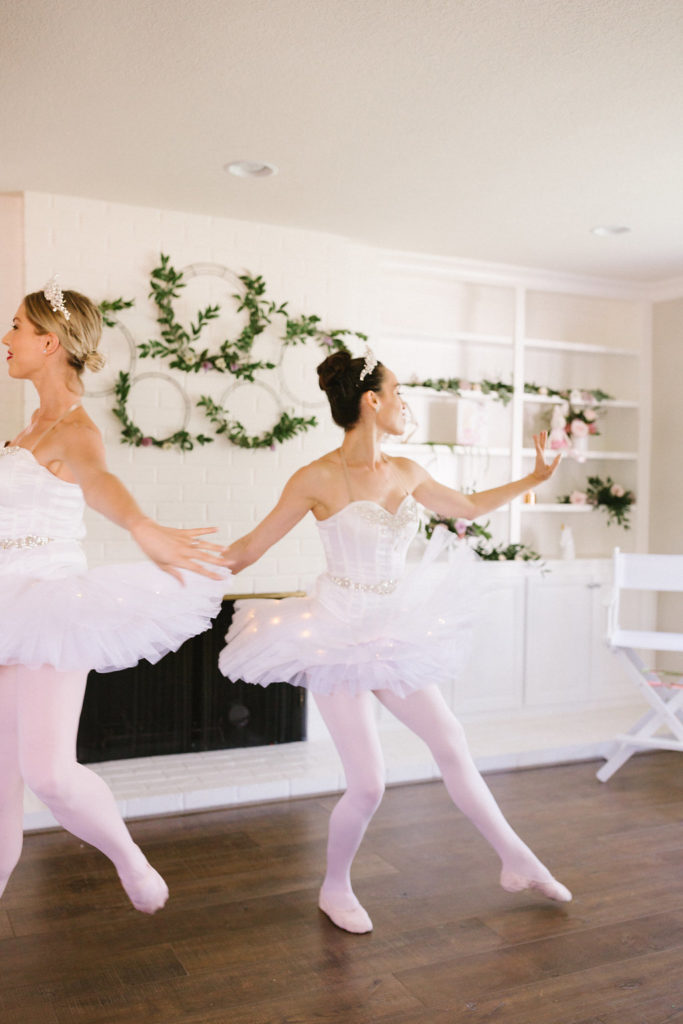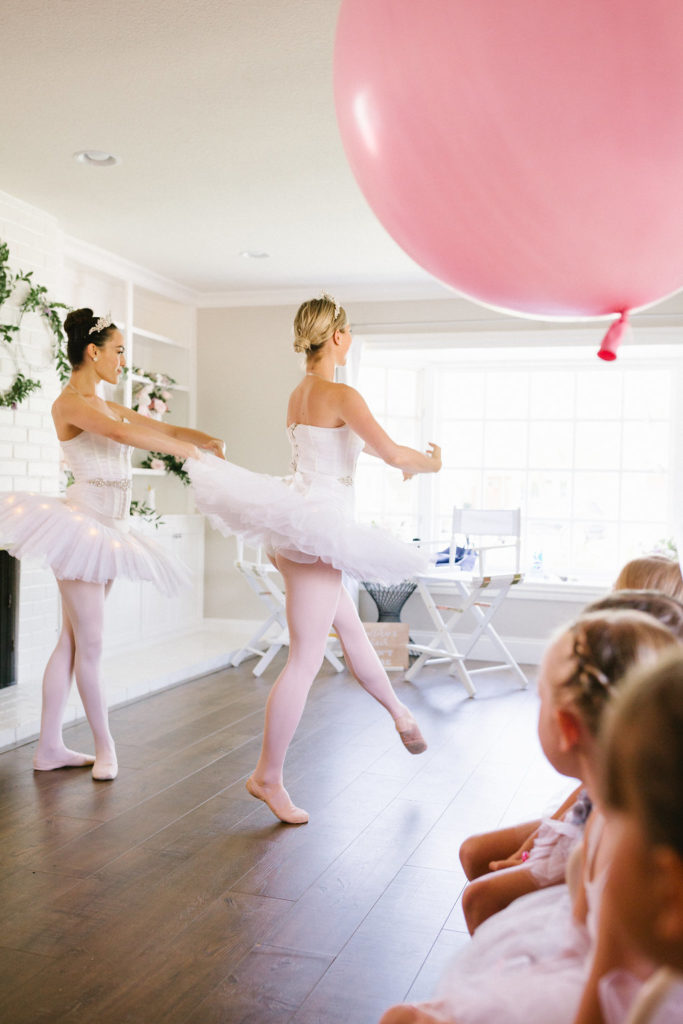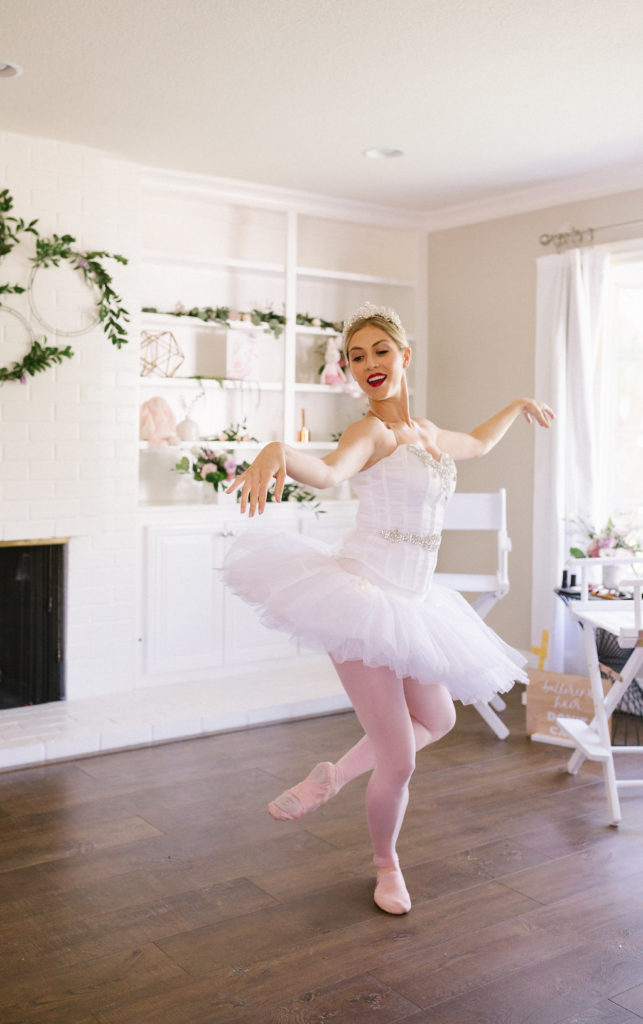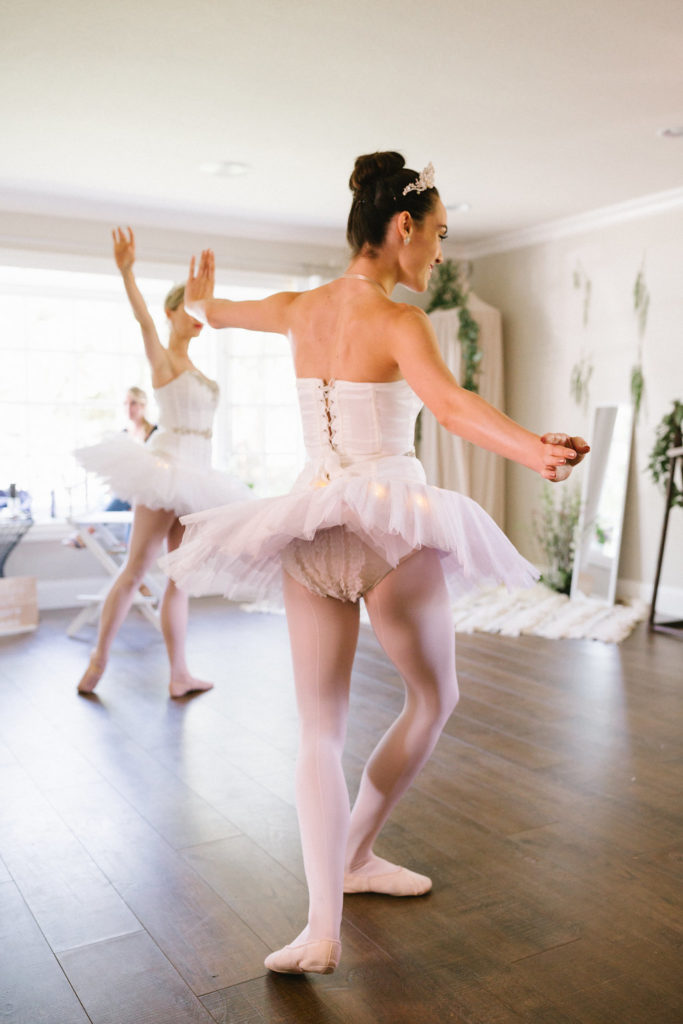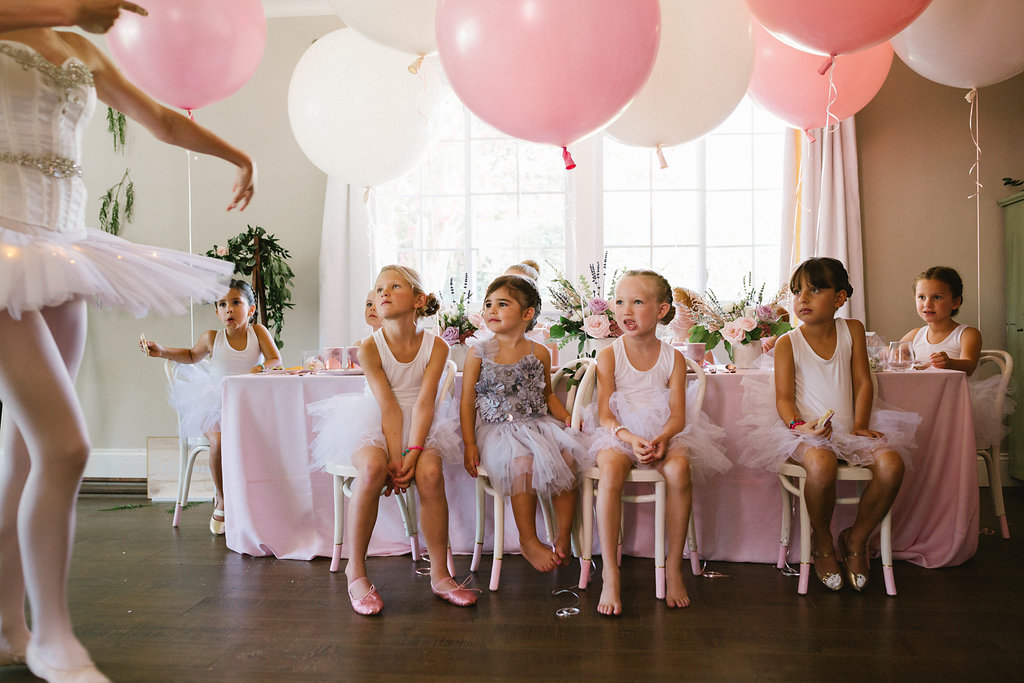 Time for our lesson in all things ballet!  And a closer look at pointe shoes!!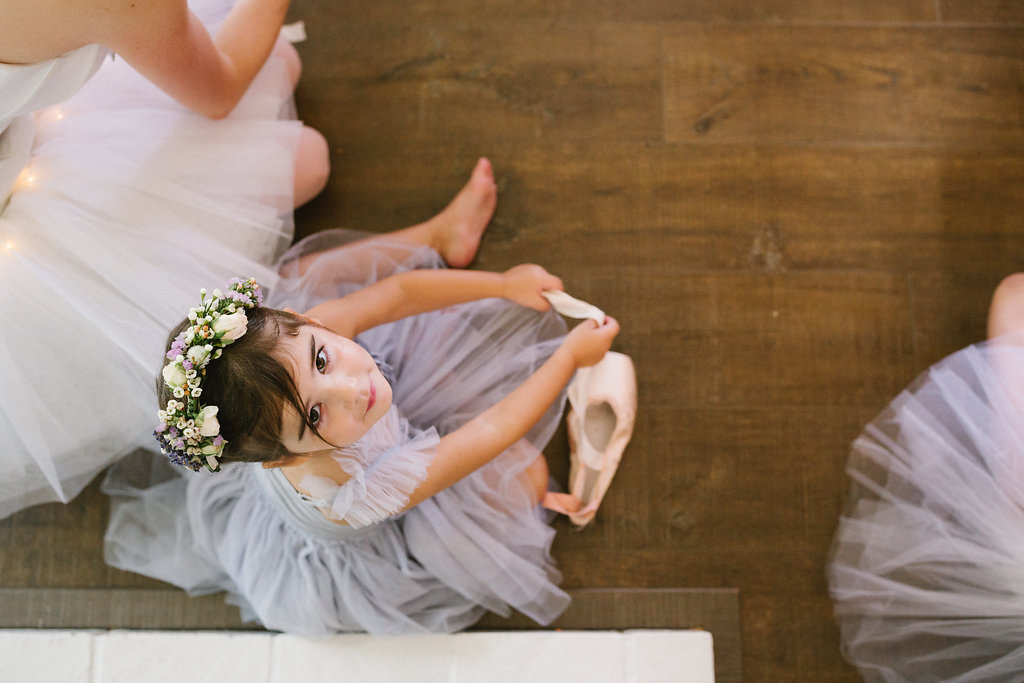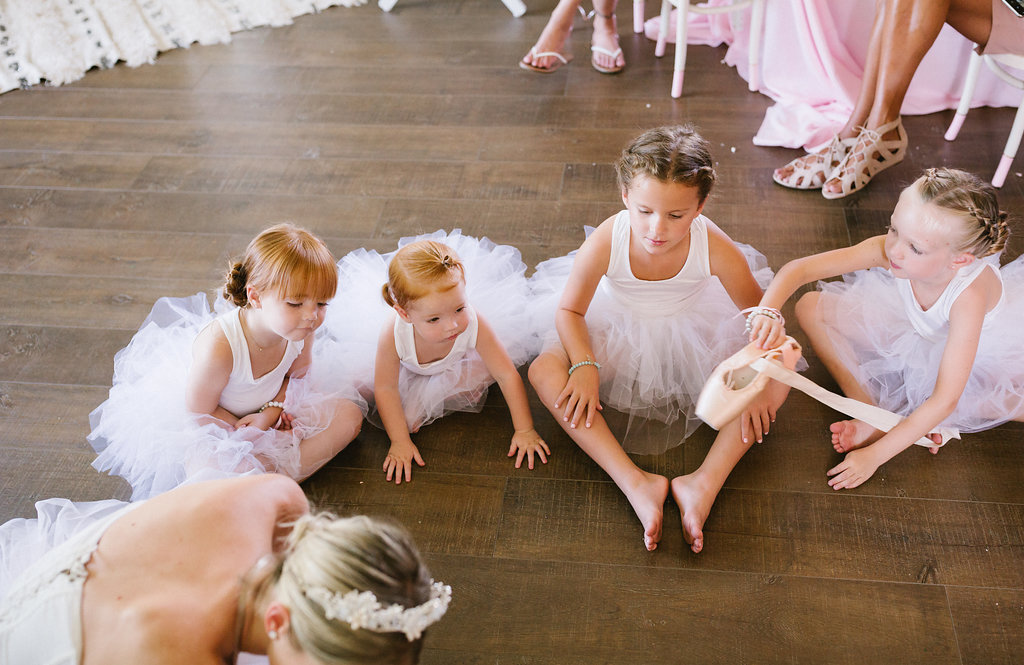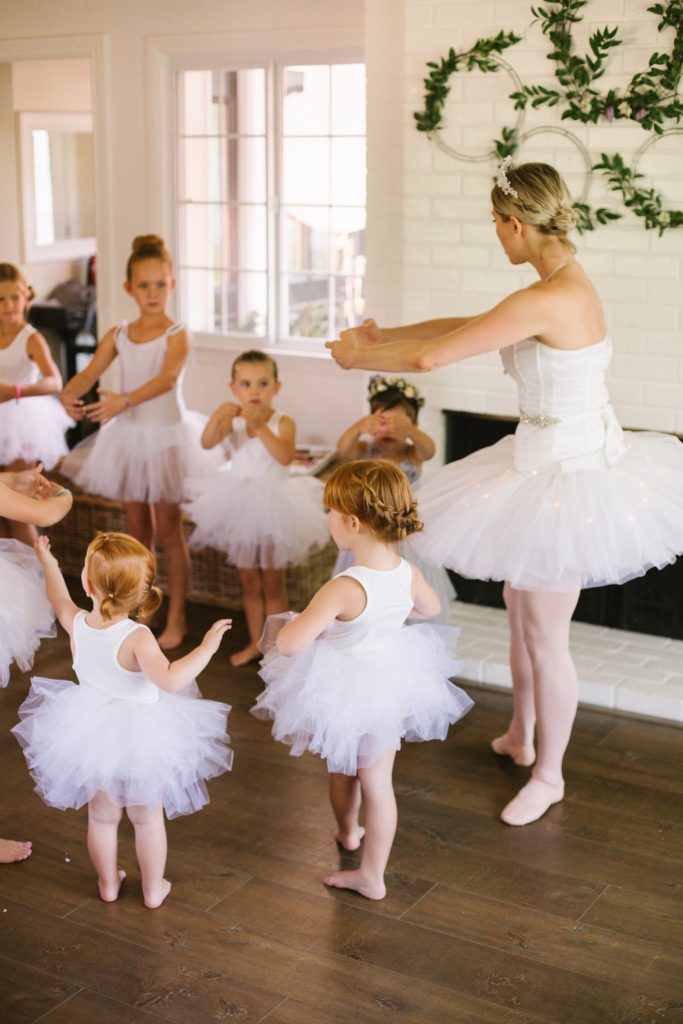 How about this cutie?!  Love her!!!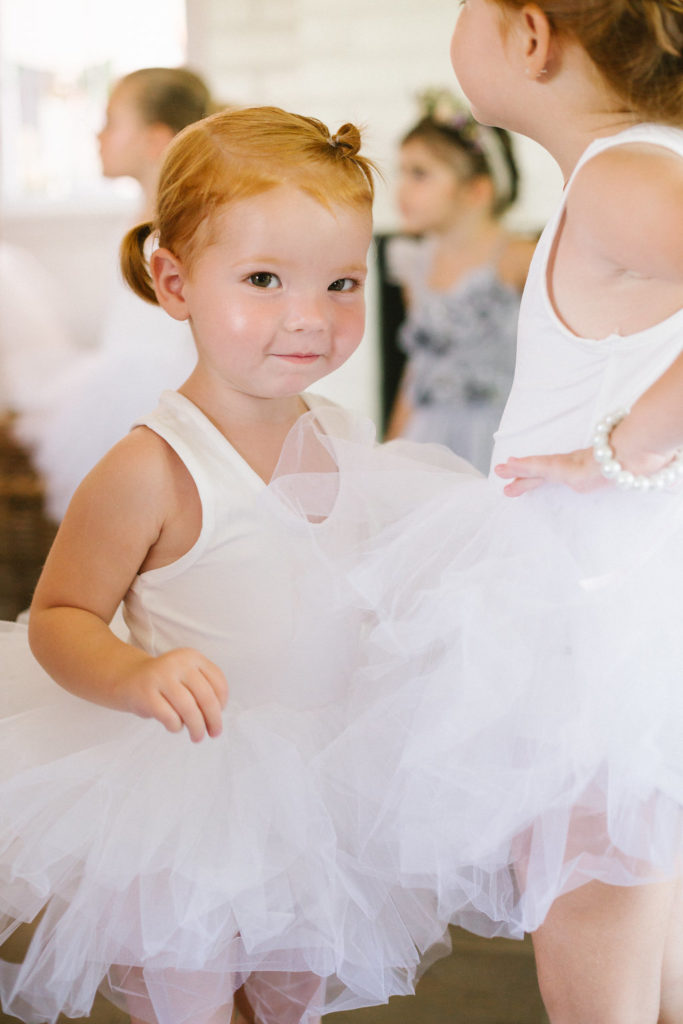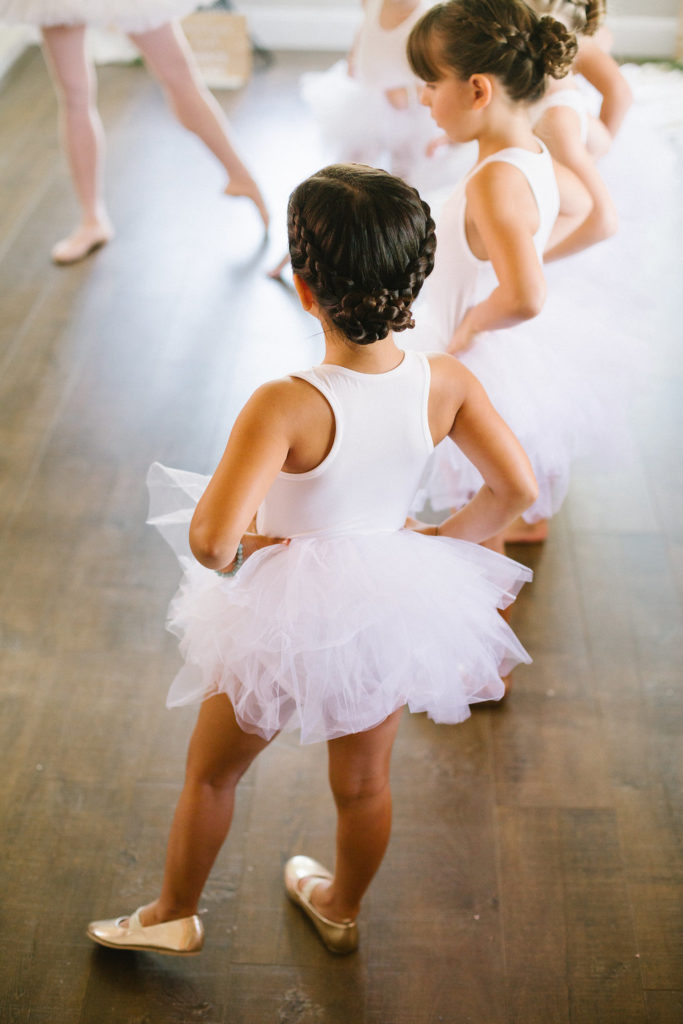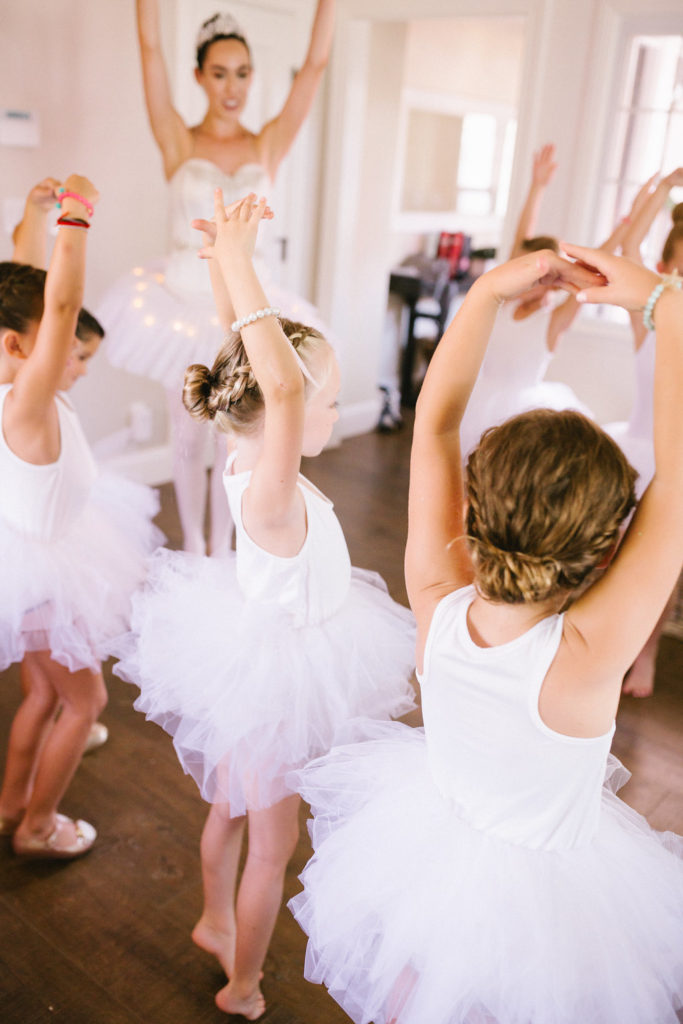 Zizi is so mesmerized by her special guests!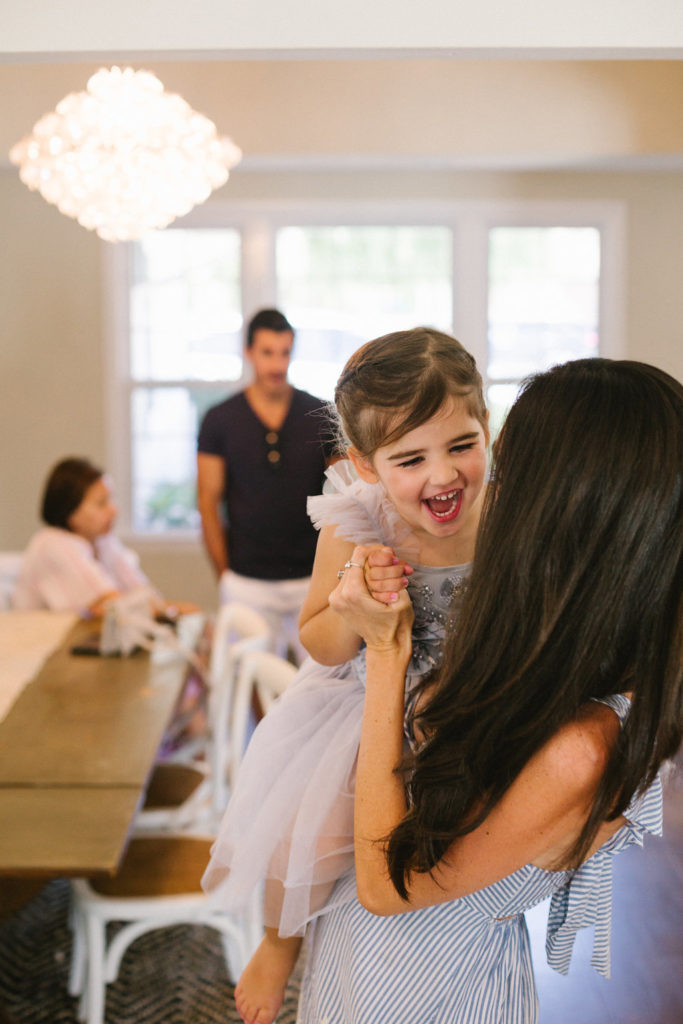 And now for the desserts!  These girls got pretty lucky with an amazing spread from Beverly's Bakery!  With cookies, macarons and a delicious cake, what's more to love?!  How pretty is that cake by the way?  Topped with a gorgeous rose gold topper from Poppy Jack!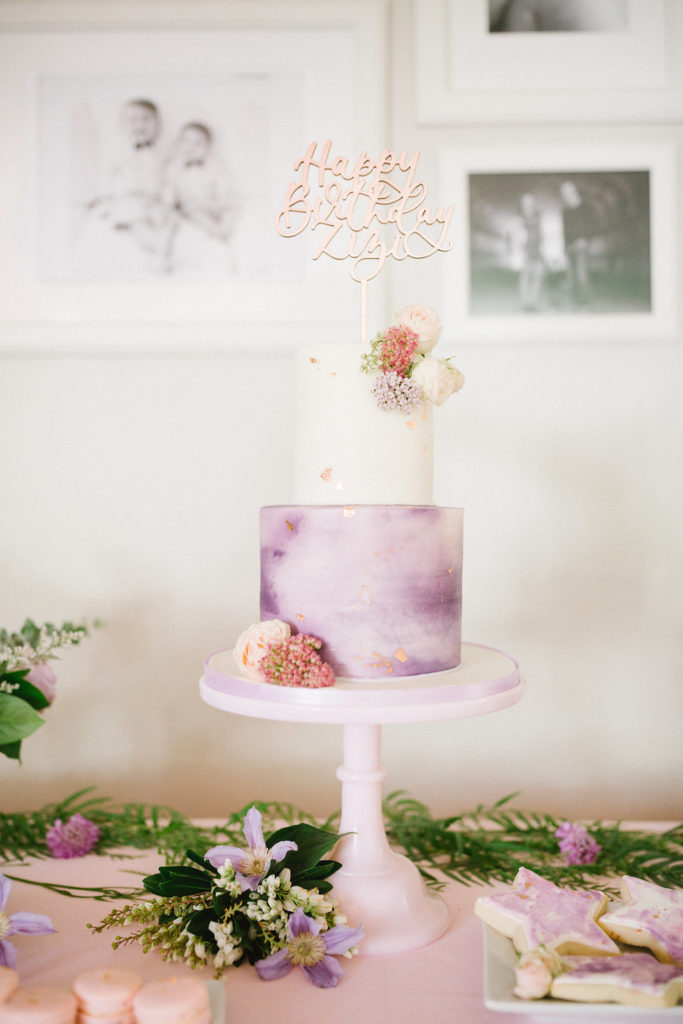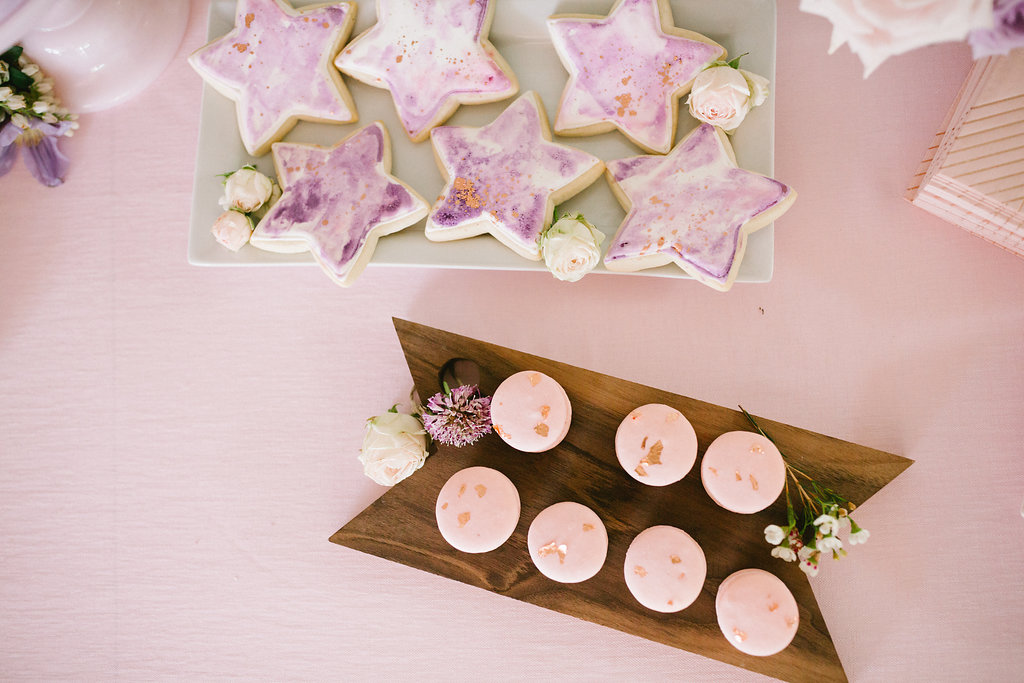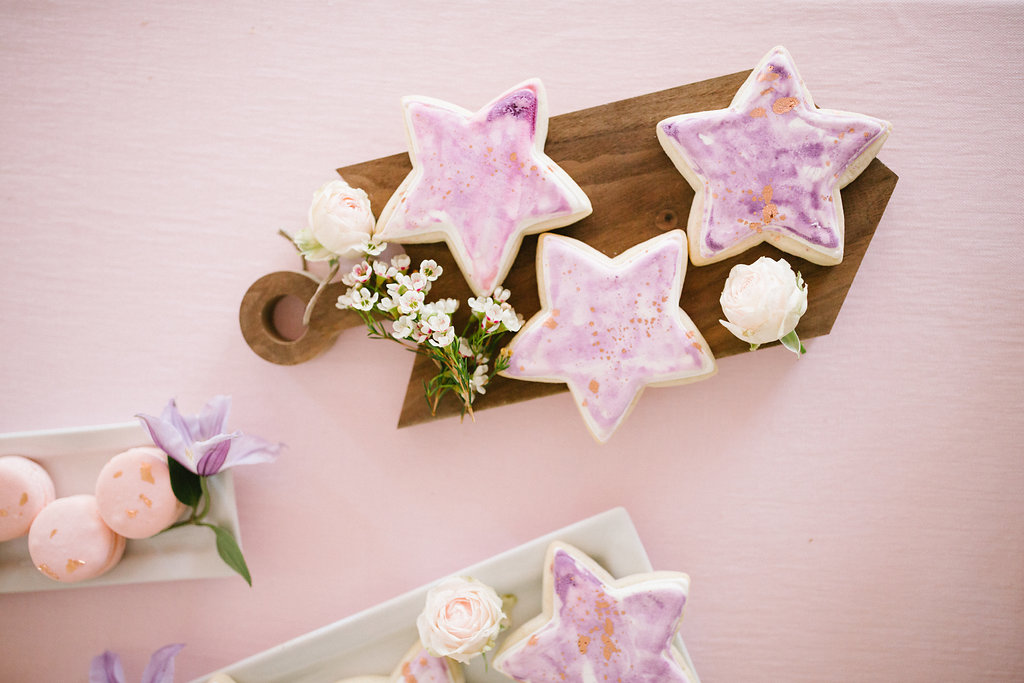 I loved decorating the piano with florals, it couldn't be moved from the room and we didn't want it to!  It looks so pretty right where it is!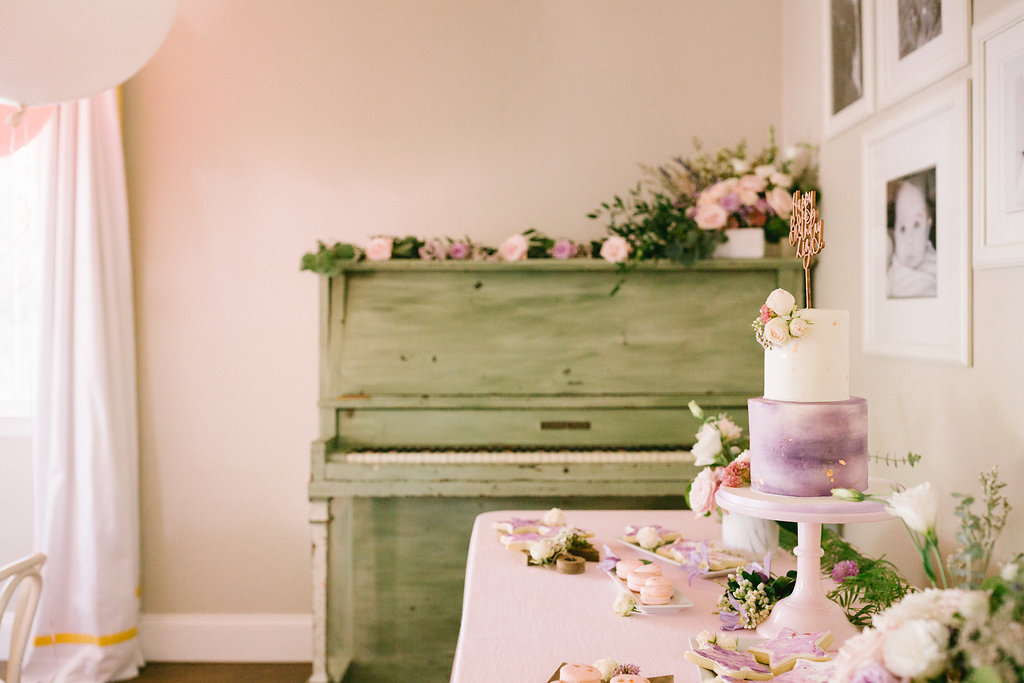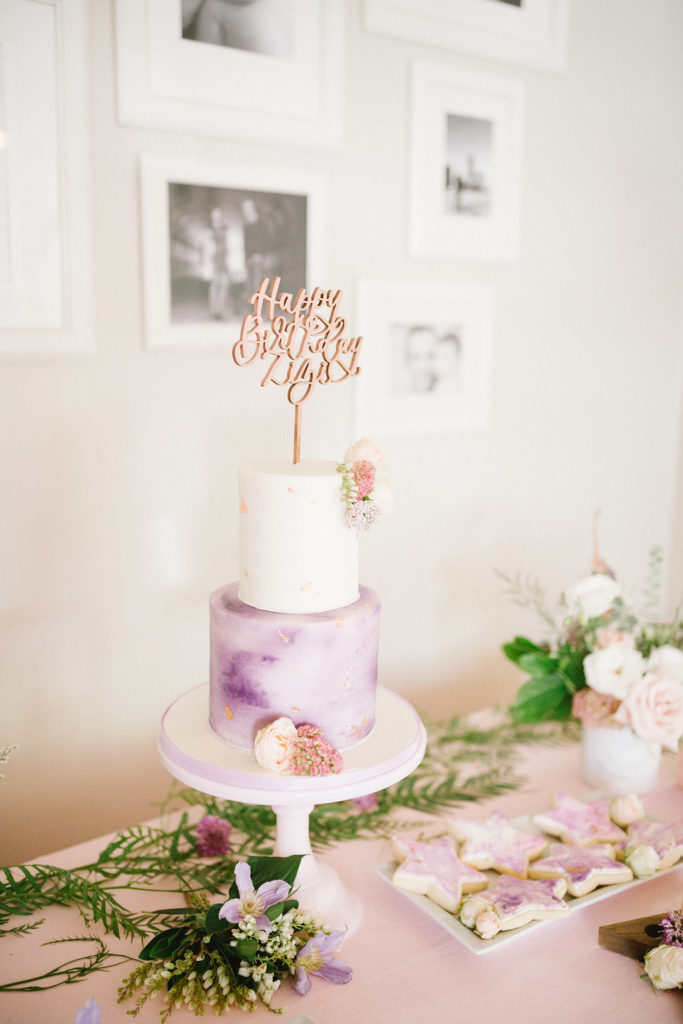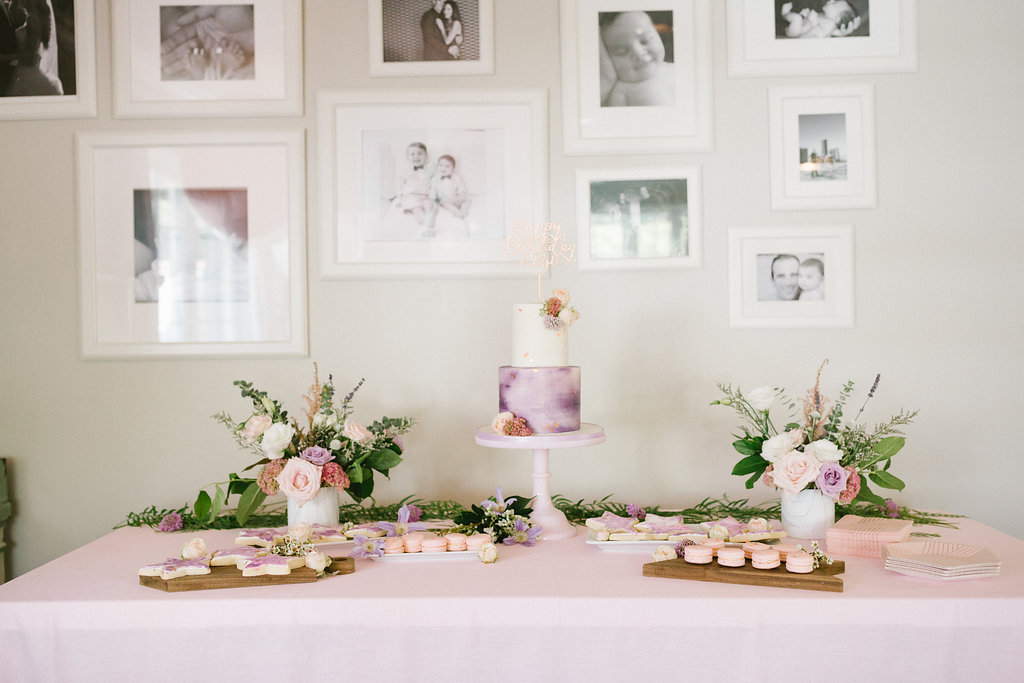 Here are a few more detail shots captured by Alison, who always makes our parties look so gorgeous!!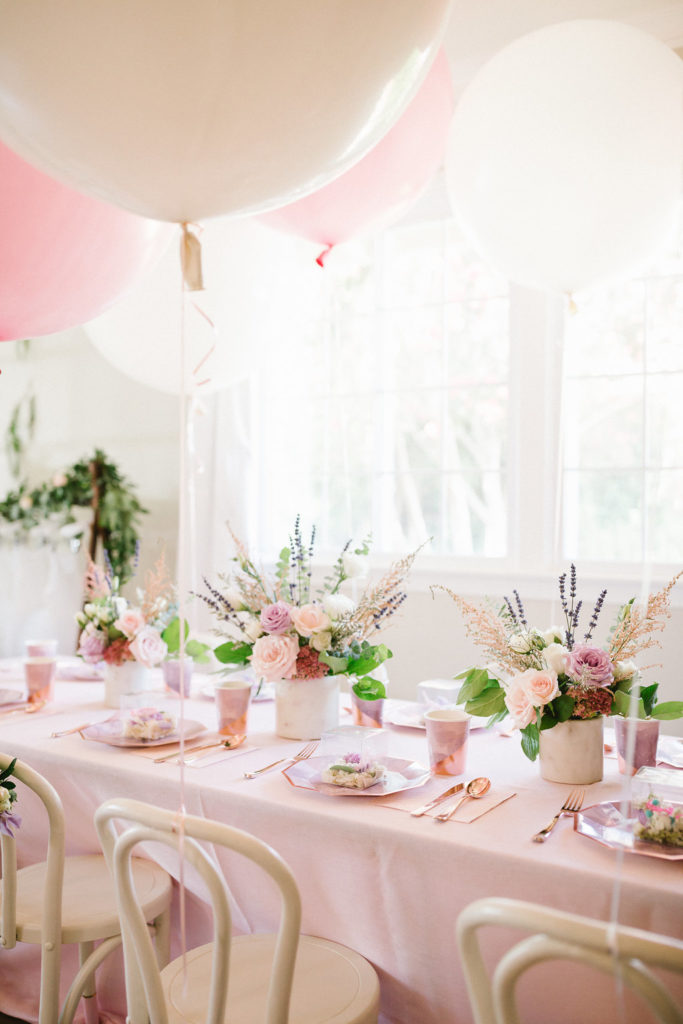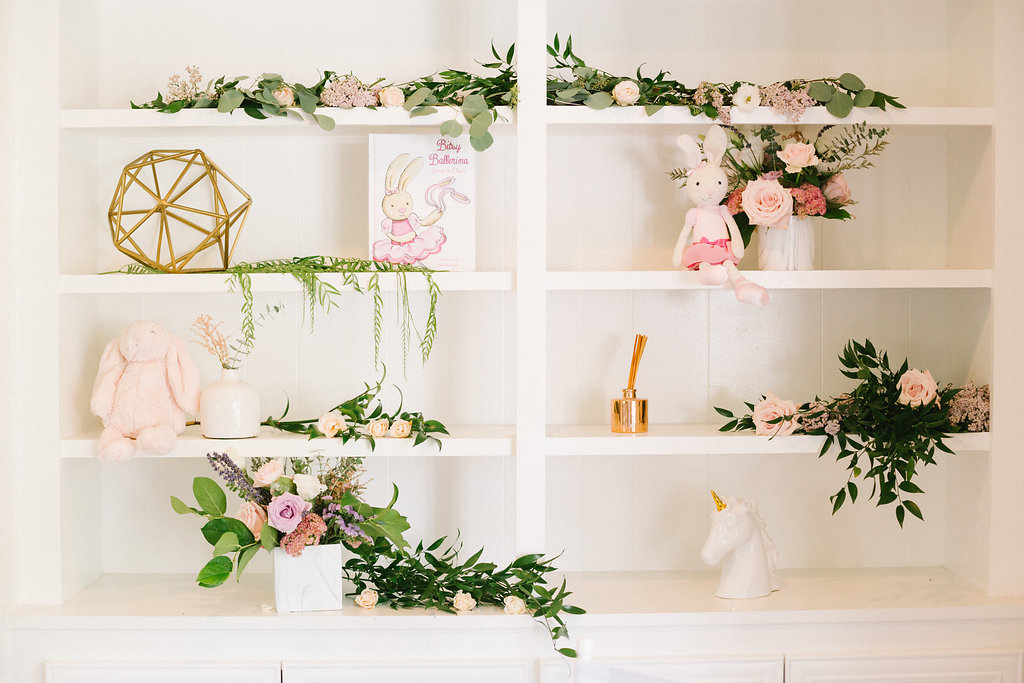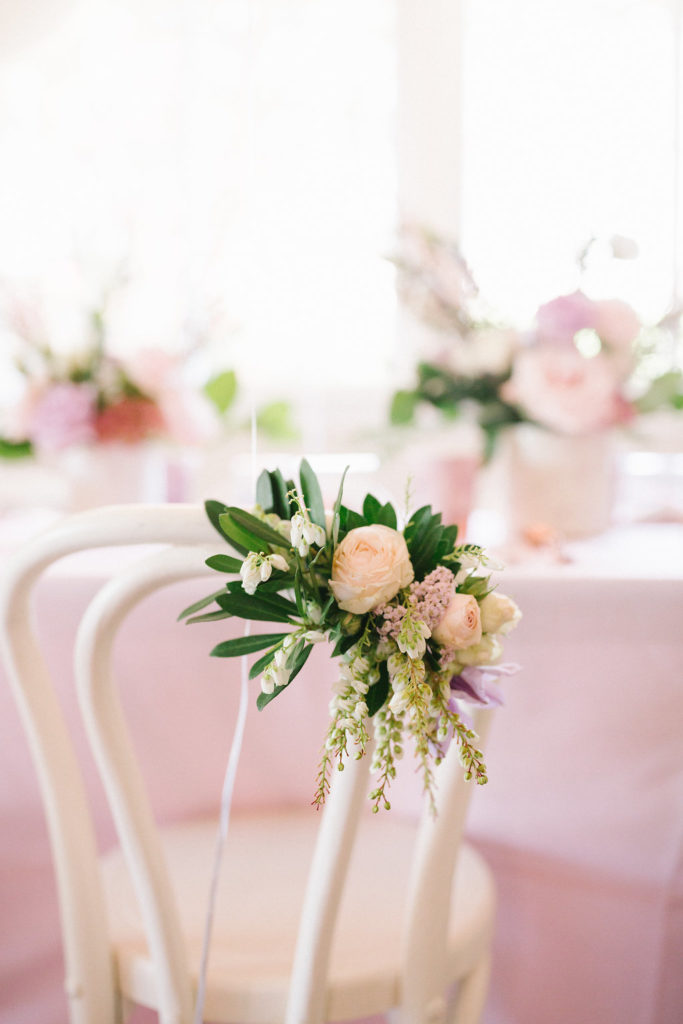 And more of pretty Zizi, her gorgeous mama and their adorable guests!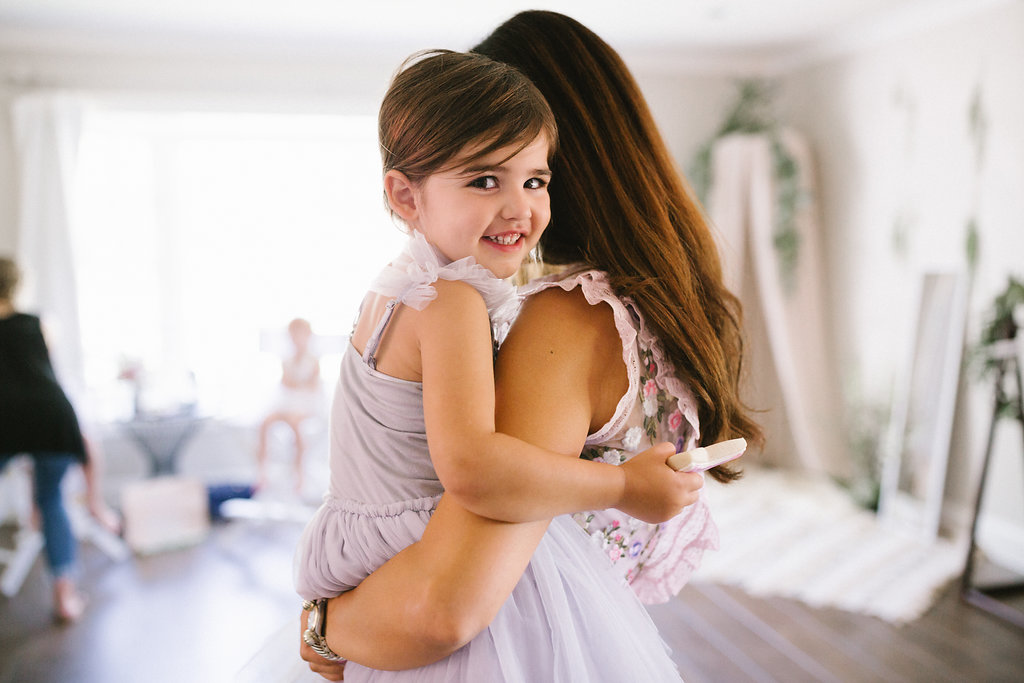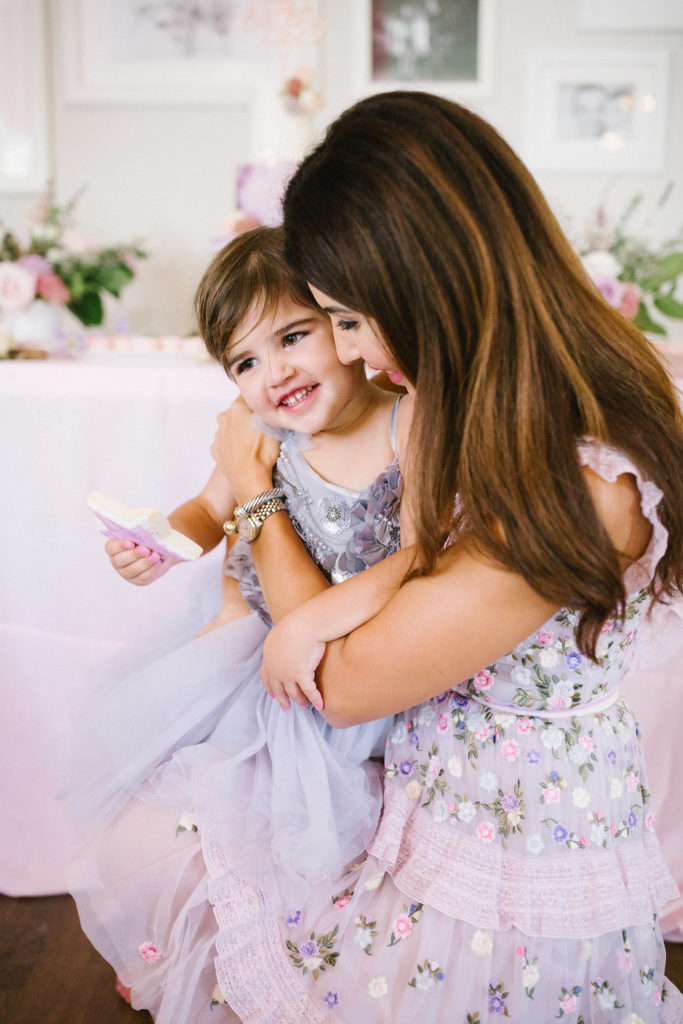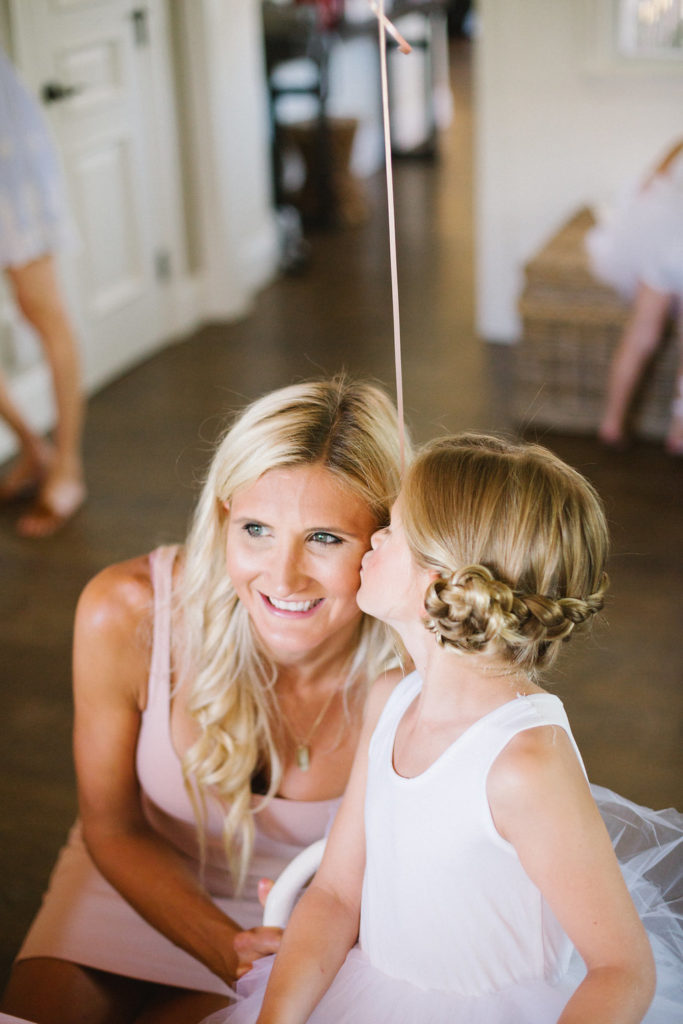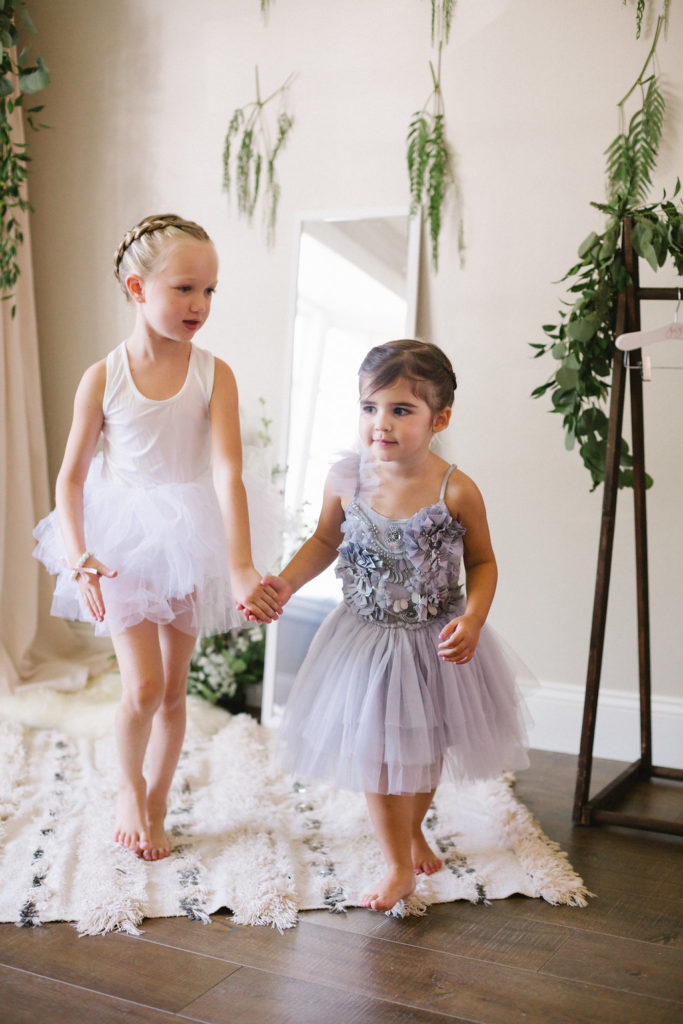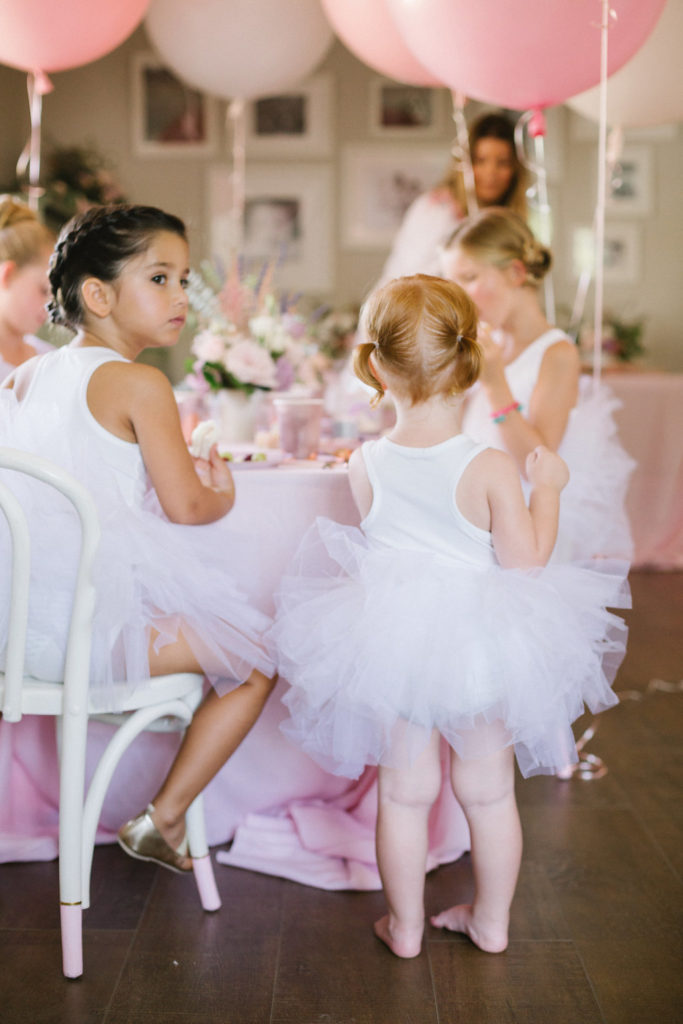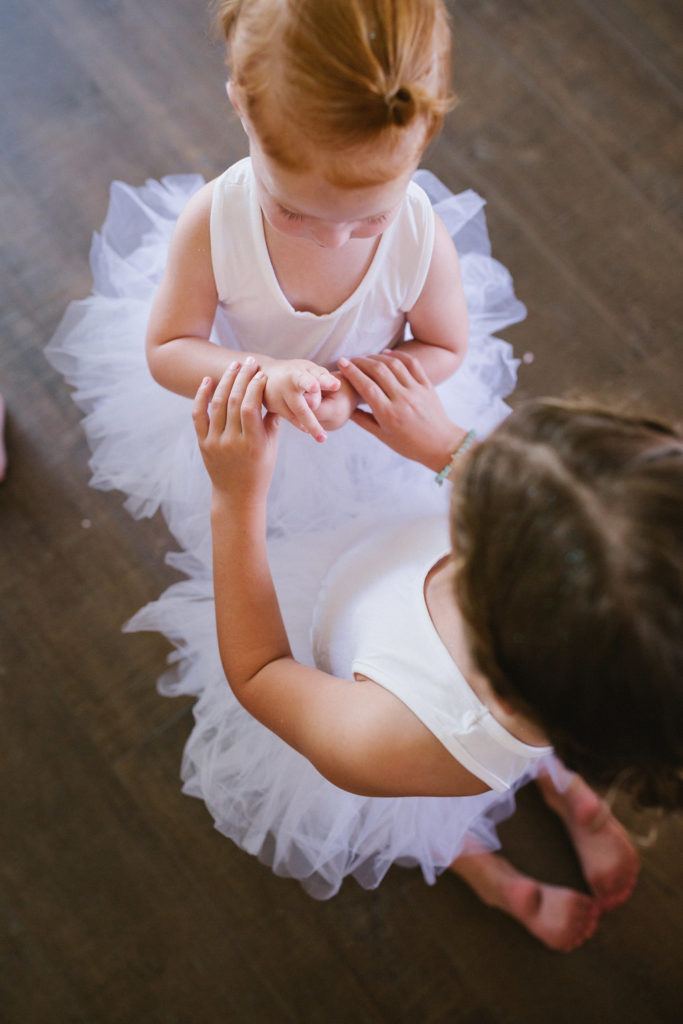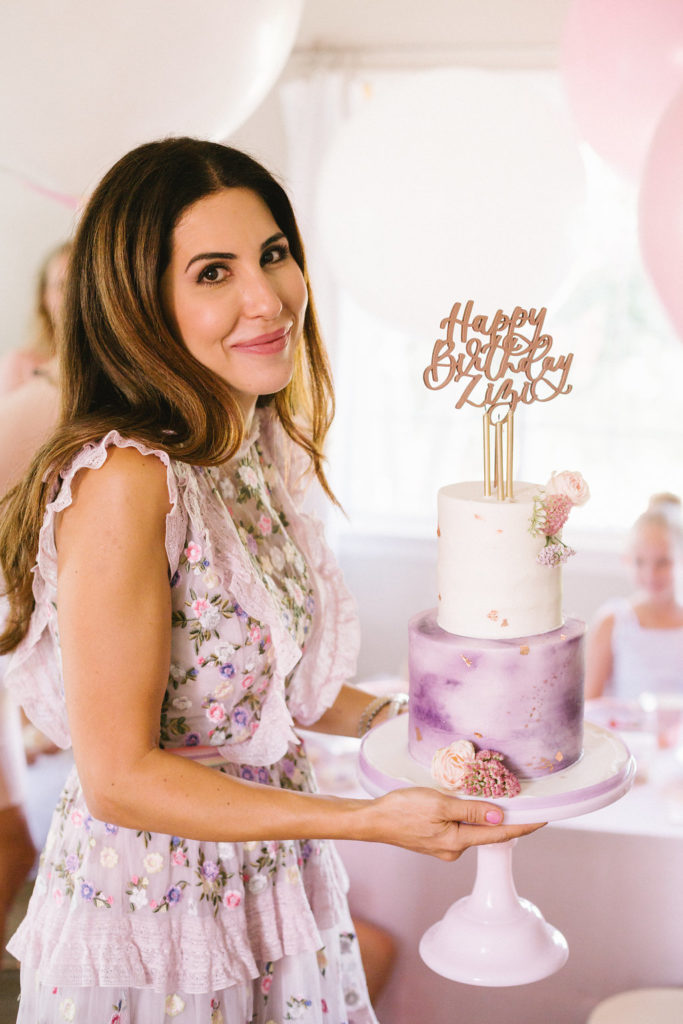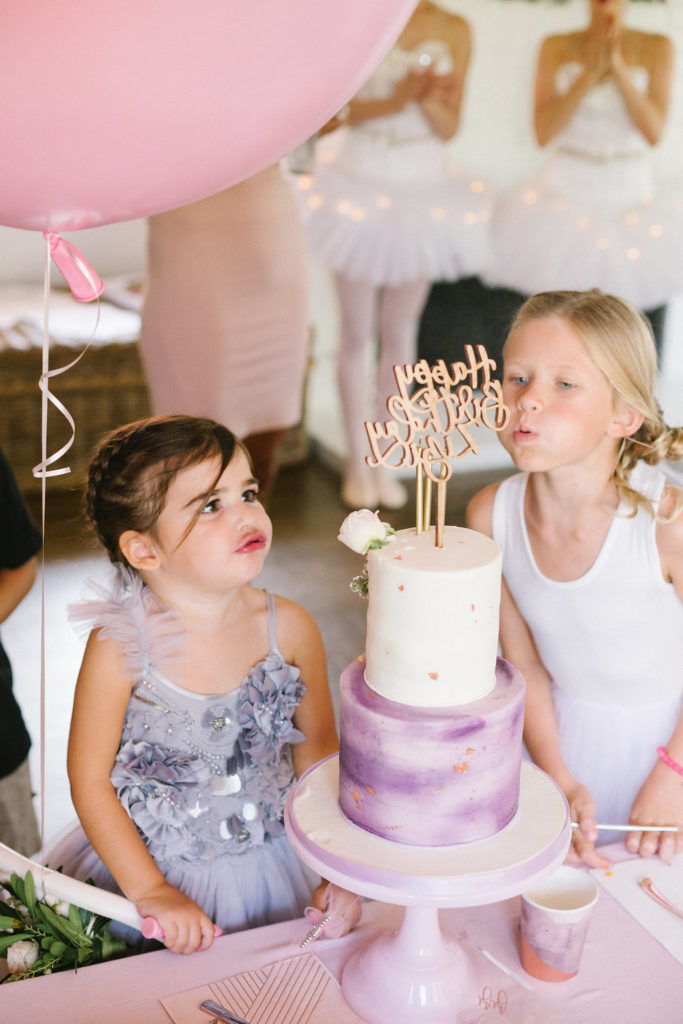 Happy Birthday Zizi!!!  Can't wait to see what we do for your 4th!!
xx
Jacquelyn