It's been a year but we couldn't let October go by without sharing this amazing wedding we planned for Olivia & Marco. These two tied the knot at the most incredible venue in Downtown San Diego right across from Petco Park called Venue 808. It's the perfect combination of industrial and modern but also has incredible trees inside. It's truly amazing and unlike any venue we have ever seen! We jazzed it up a bit with moody flowers and a stunning tablescape. This couple was so rad and had the most beautiful day together full of love & music. Check out all of the pretty photos by Astray Photography below!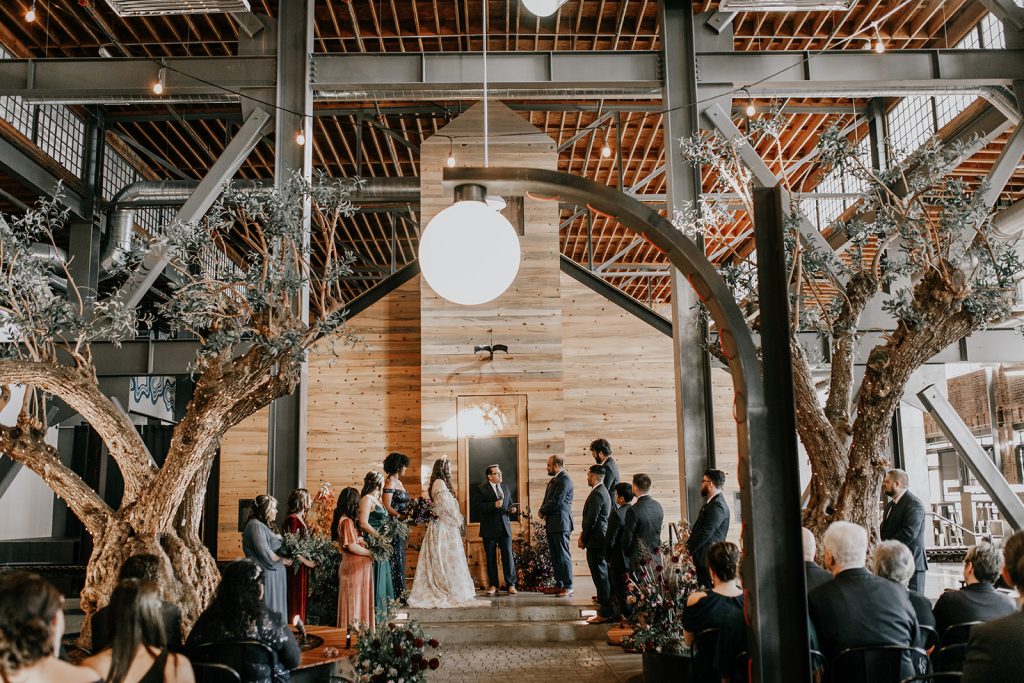 The groomsmen got ready together at their hotel then headed to a brewery down the road for some photos. The perfect way to start the day for these dudes!!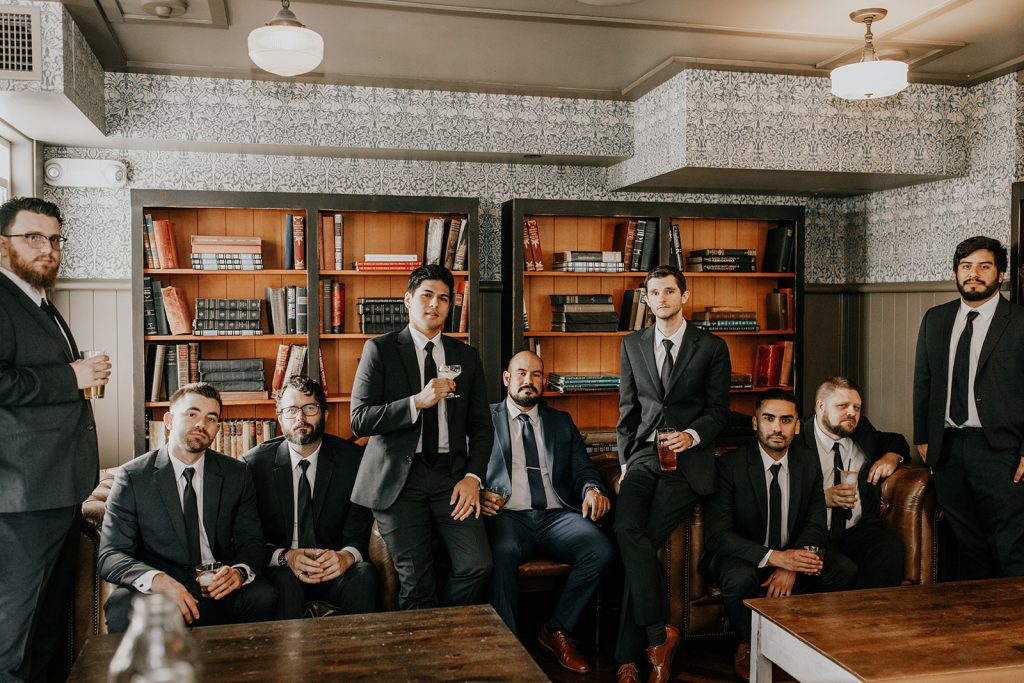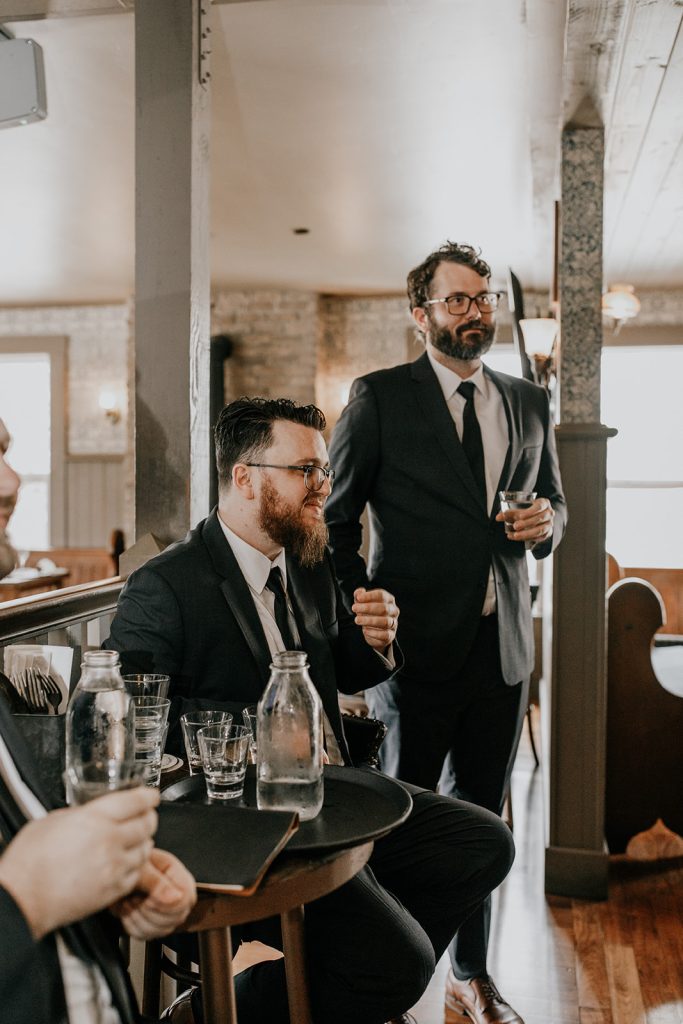 Marco is looking quite dapper if I do say so myself!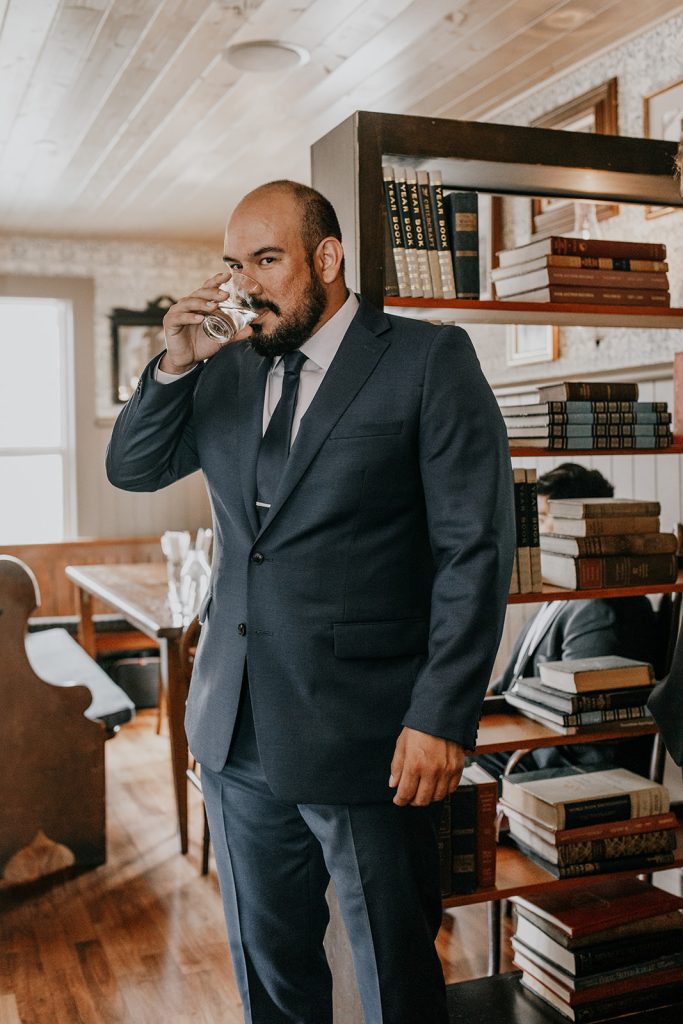 That dress!!!! Olivia looked stunning in this amazing gown! We were obsessed from the point she showed us a photo but seeing it on her was next level!! Her and her bridesmaids were prettied up by the team at Twirly Shears. I just can't get over how gorgeous she looks!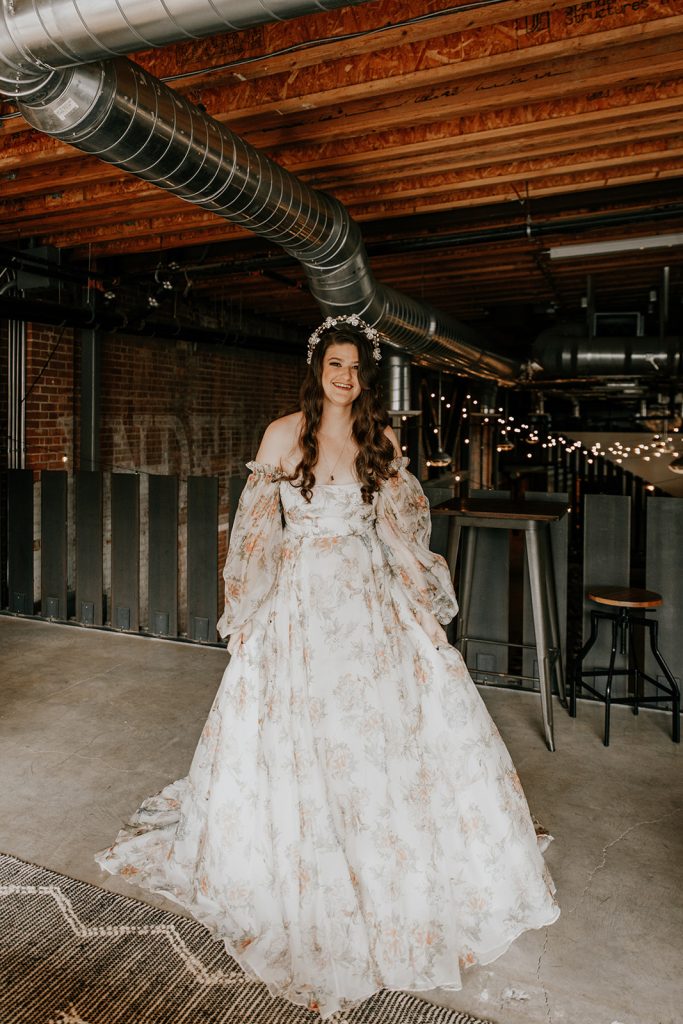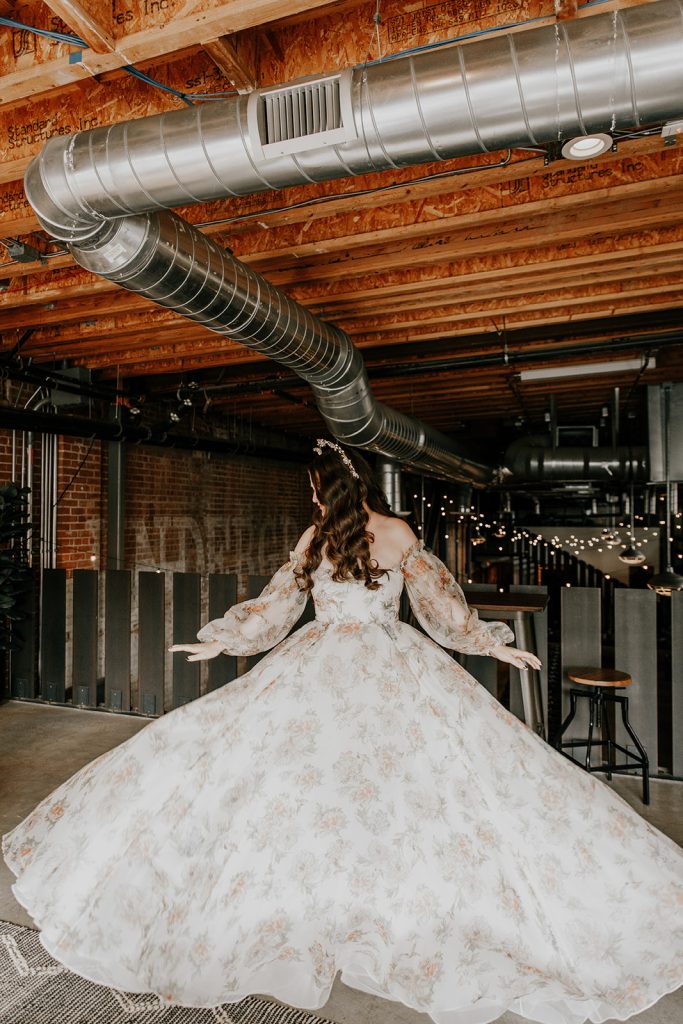 Loving this moment when the bridesmaids see their best friend in her element! I'm also loving their dress choices, such a fun mix of colors and textures!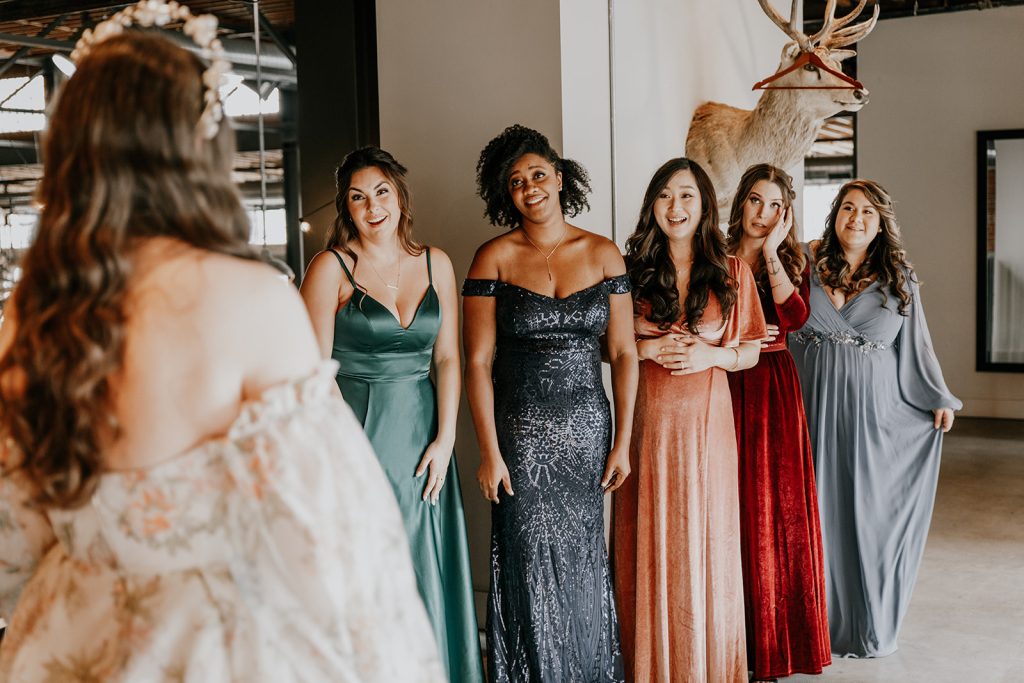 An amazing entrance to a first look…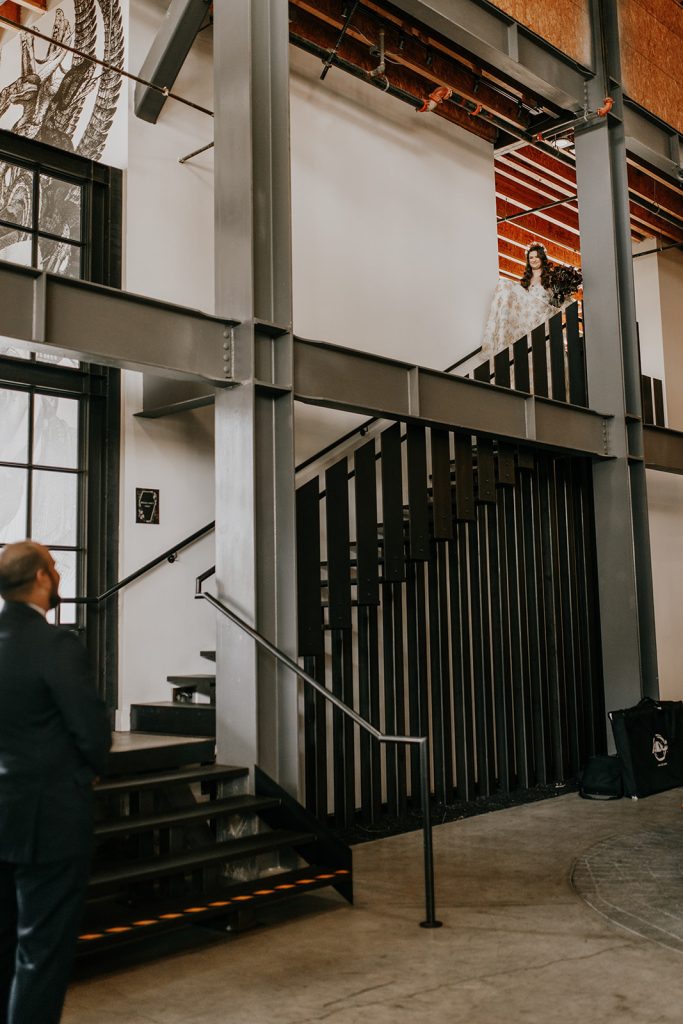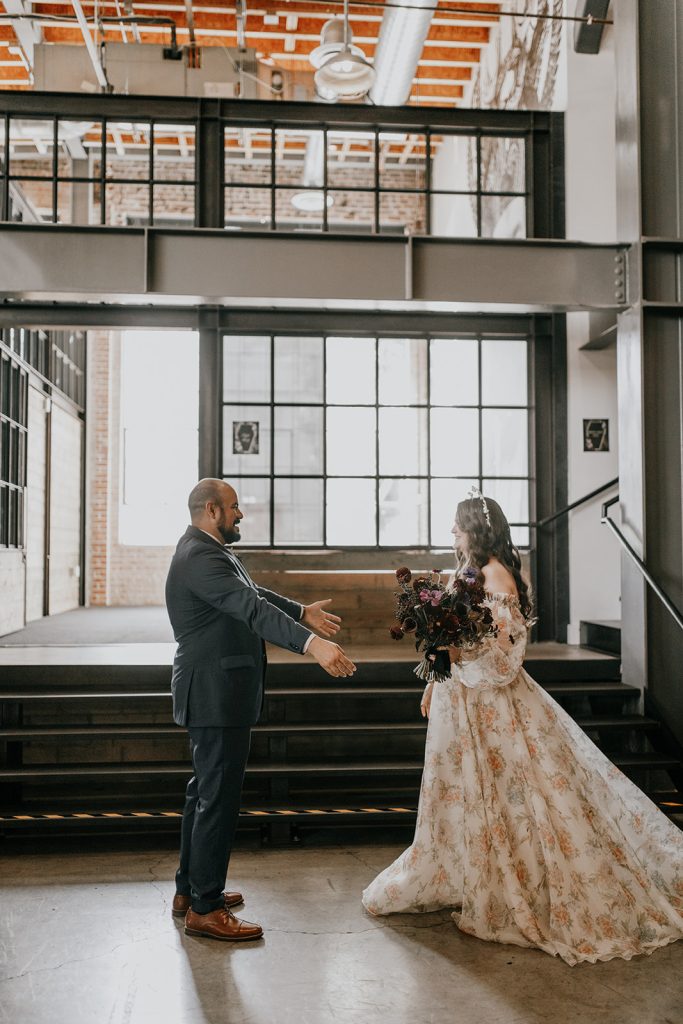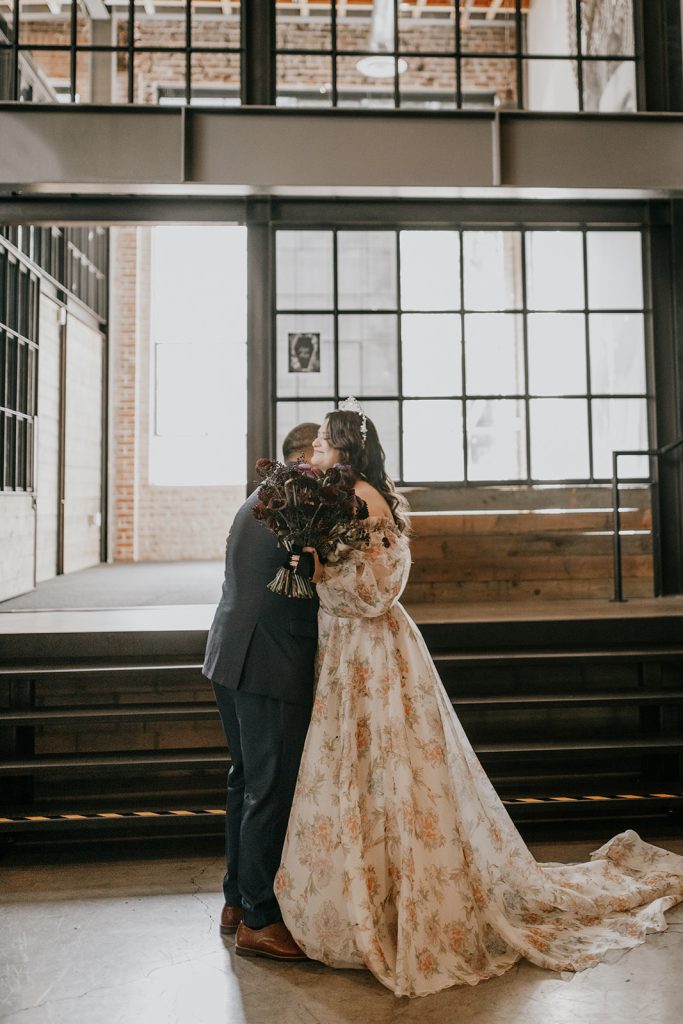 The sweetest!!!!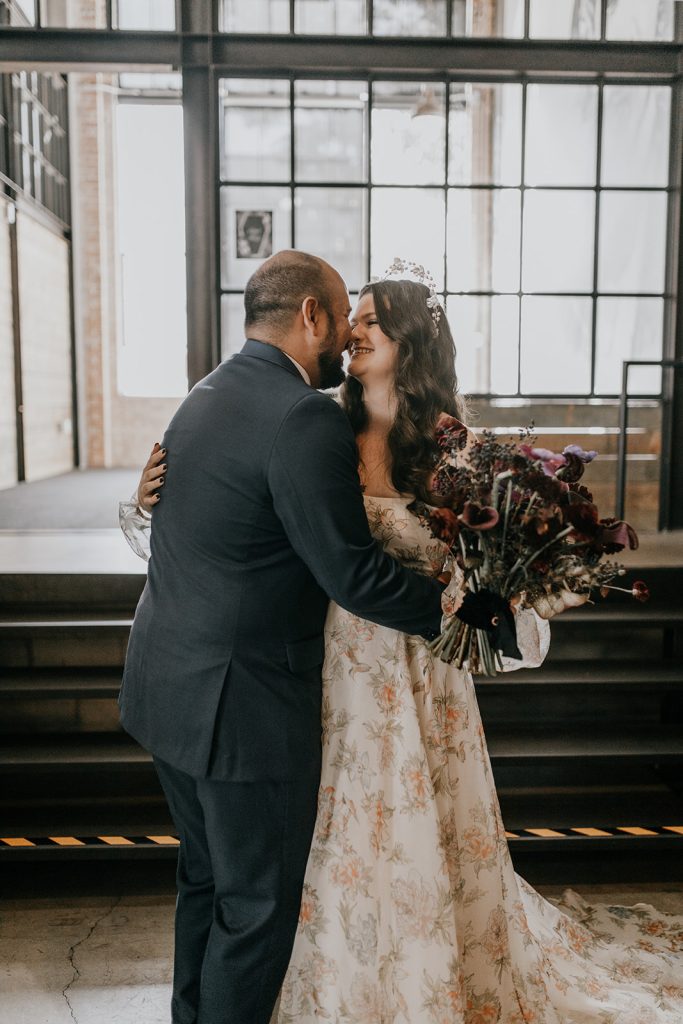 You don't have to do much to pretty this amazing space up, but we did! We added beautiful and moody flower arrangements by Earth & Grace along the aisle and at the ceremony spot. The black industrial chairs Venue 808 had went perfectly with the vibe of the wedding.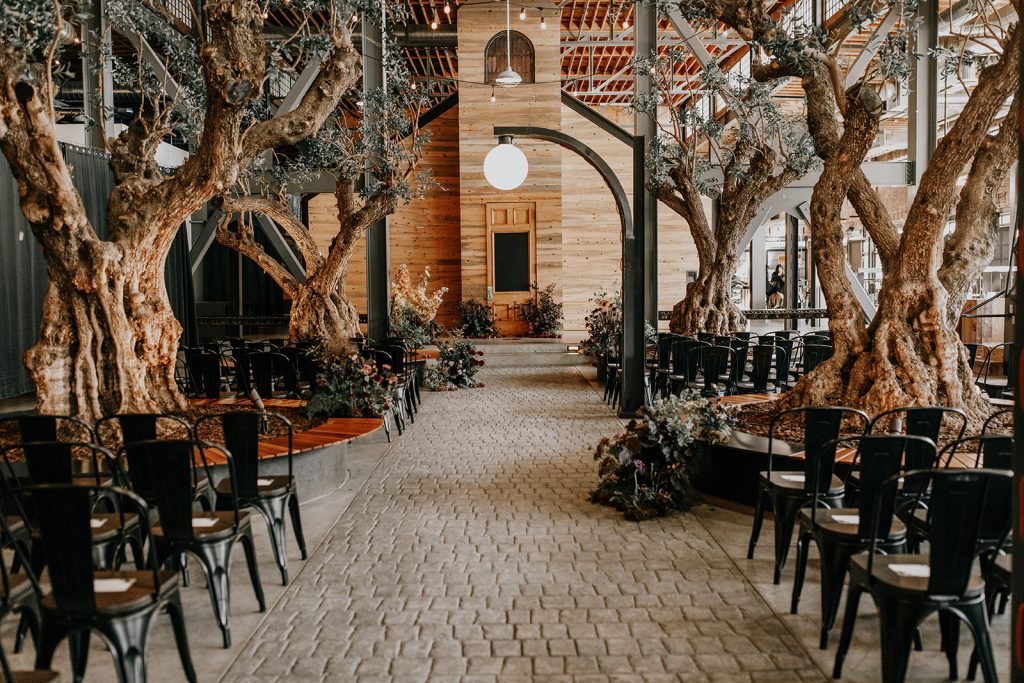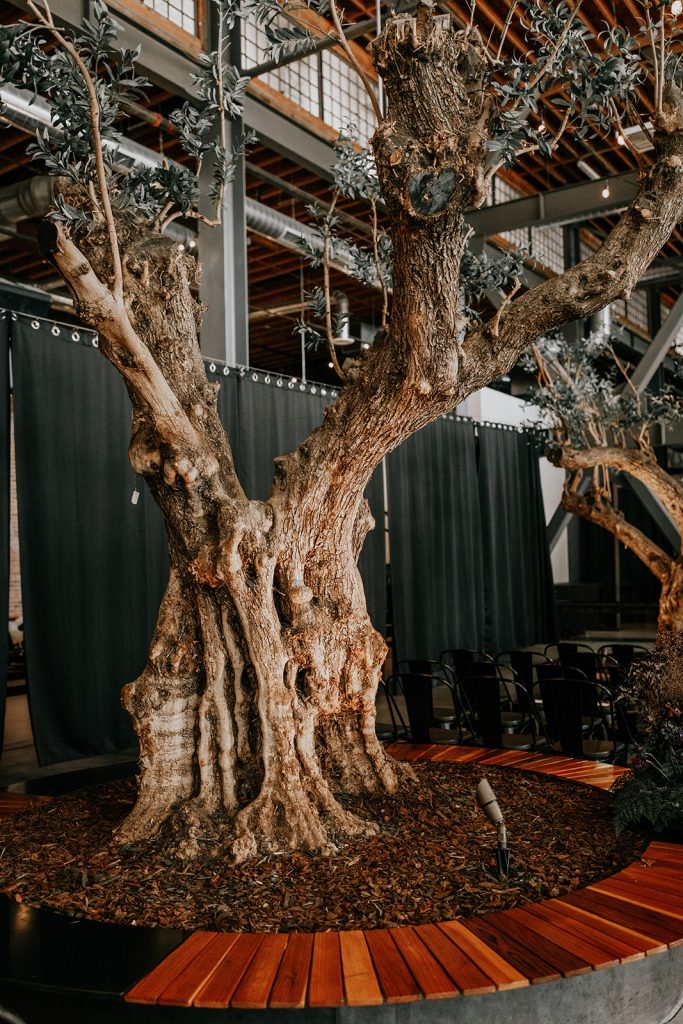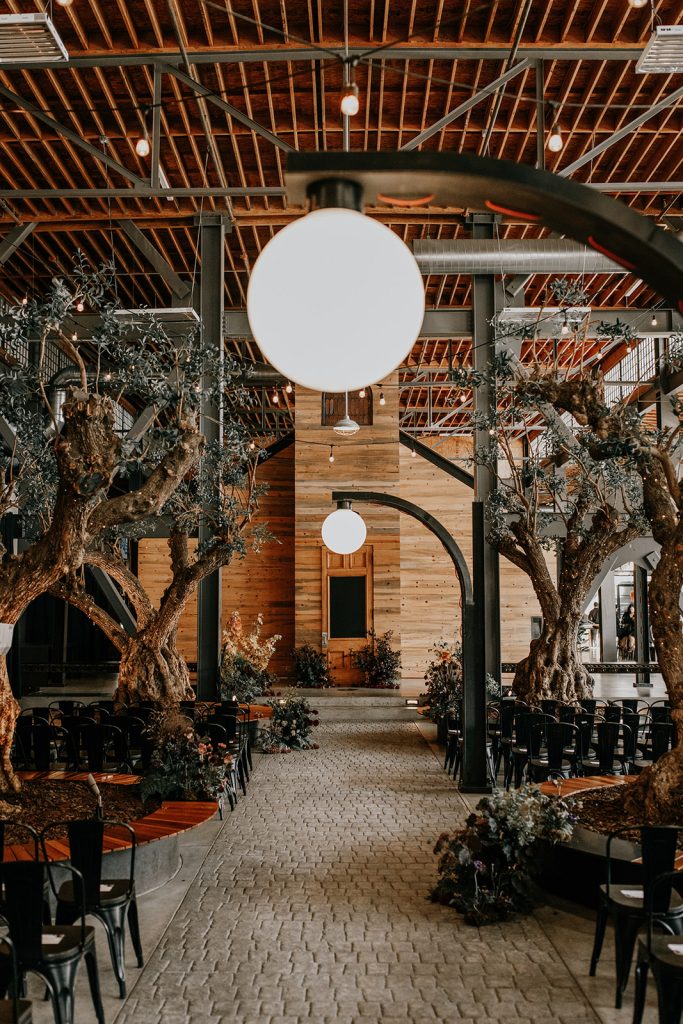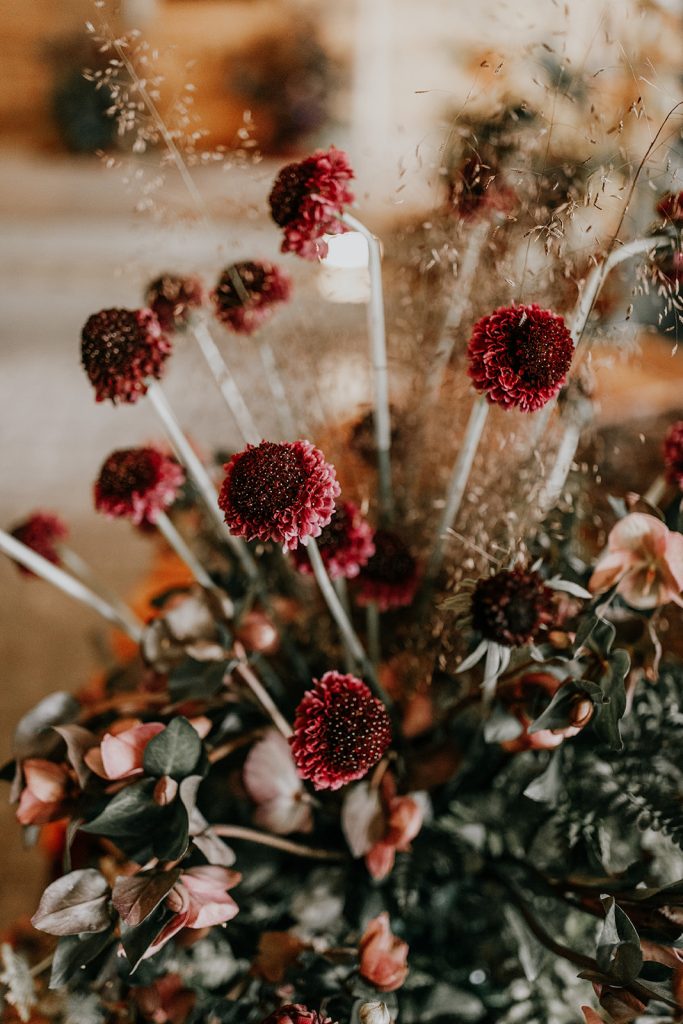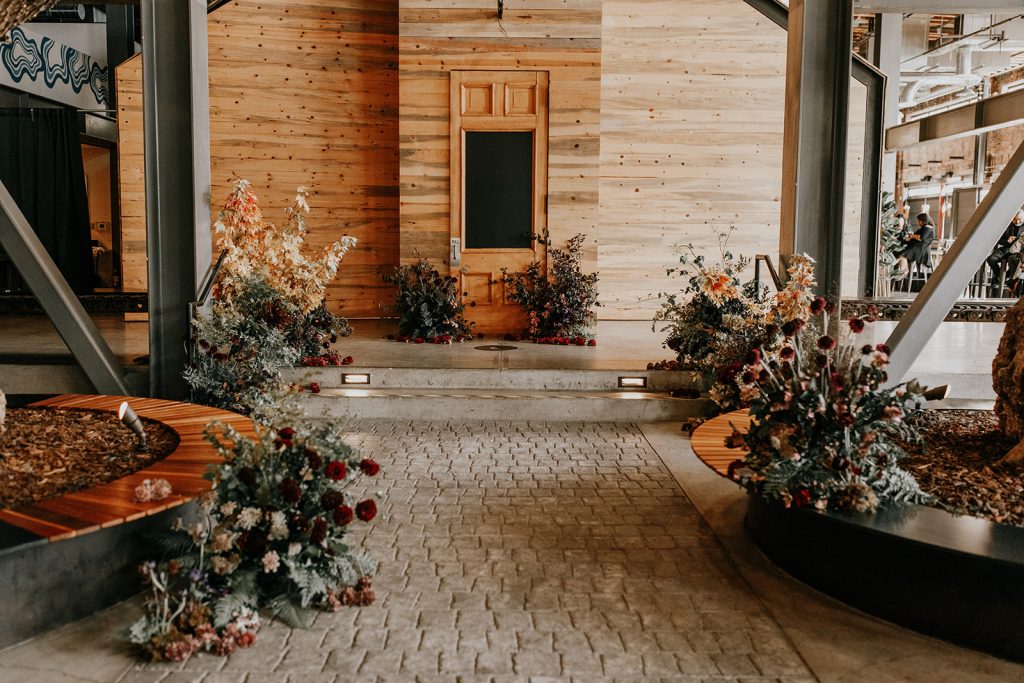 Time for some romantics! Aka shots of this cool couple!! We don't have photos of this but both Olivia and Marco came to us separately in secret telling us that they wanted to sing to the other at the reception. Leah and I were dying knowing that they were both going to do this without the other one knowing, now that's a match made in heaven!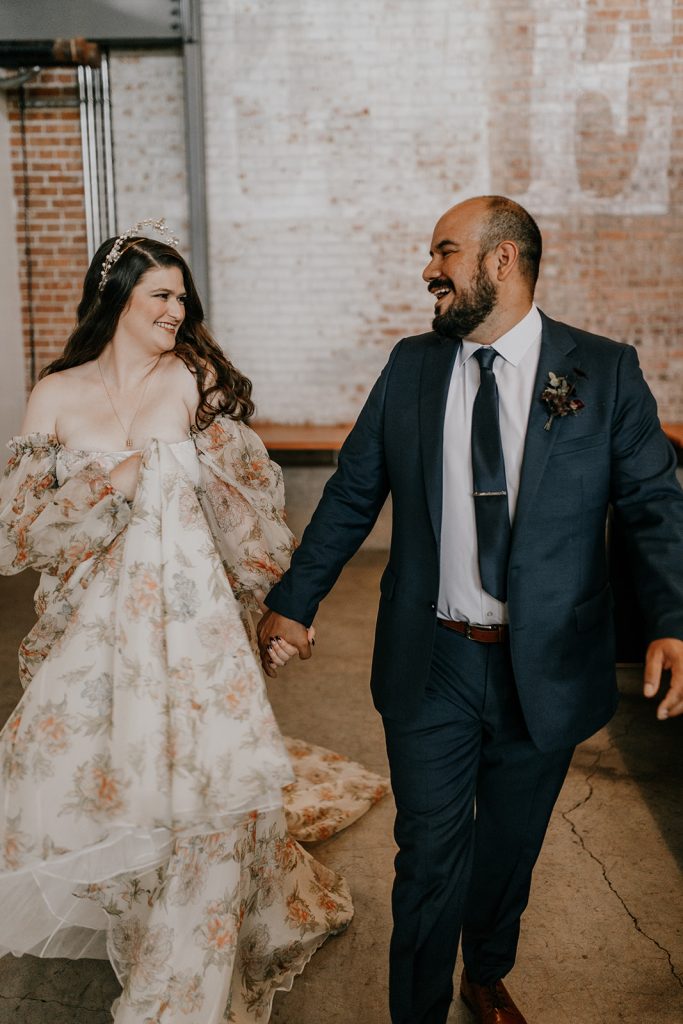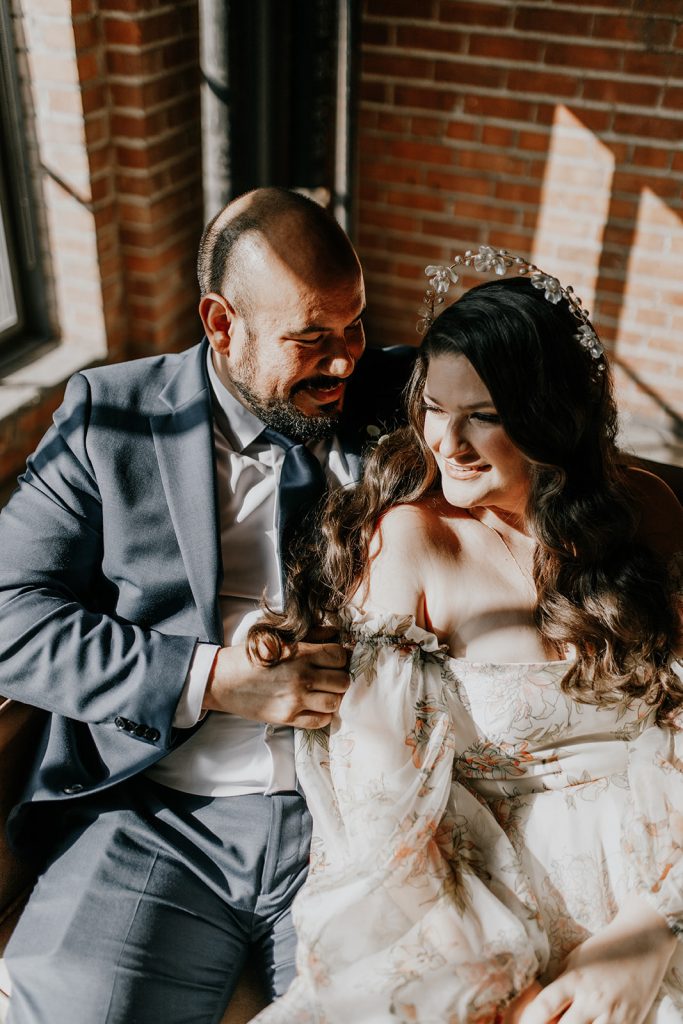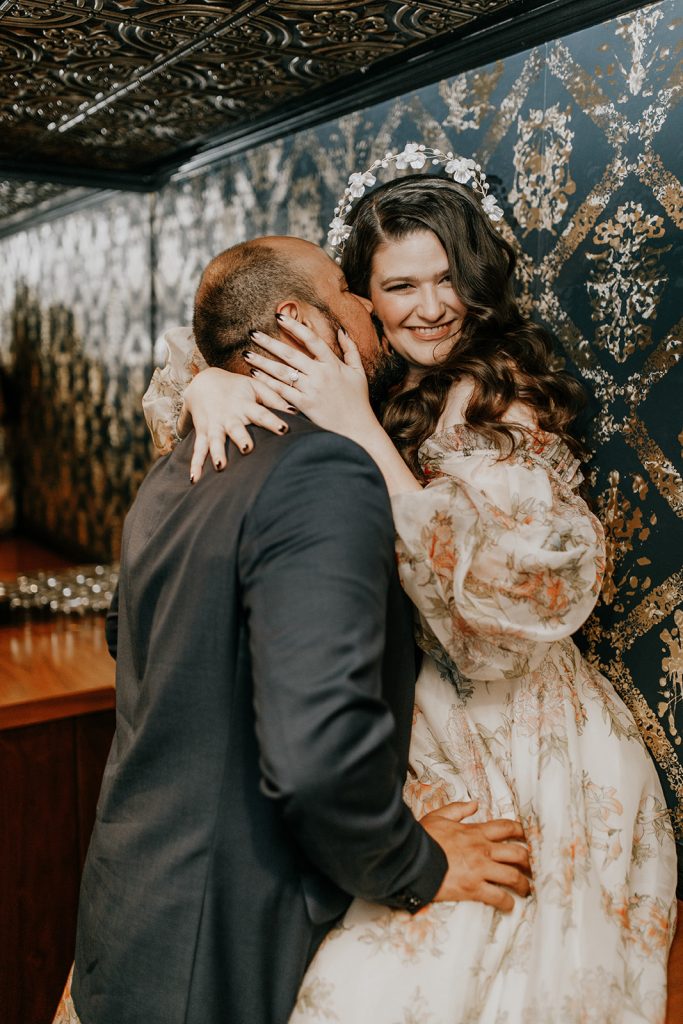 Love her!!!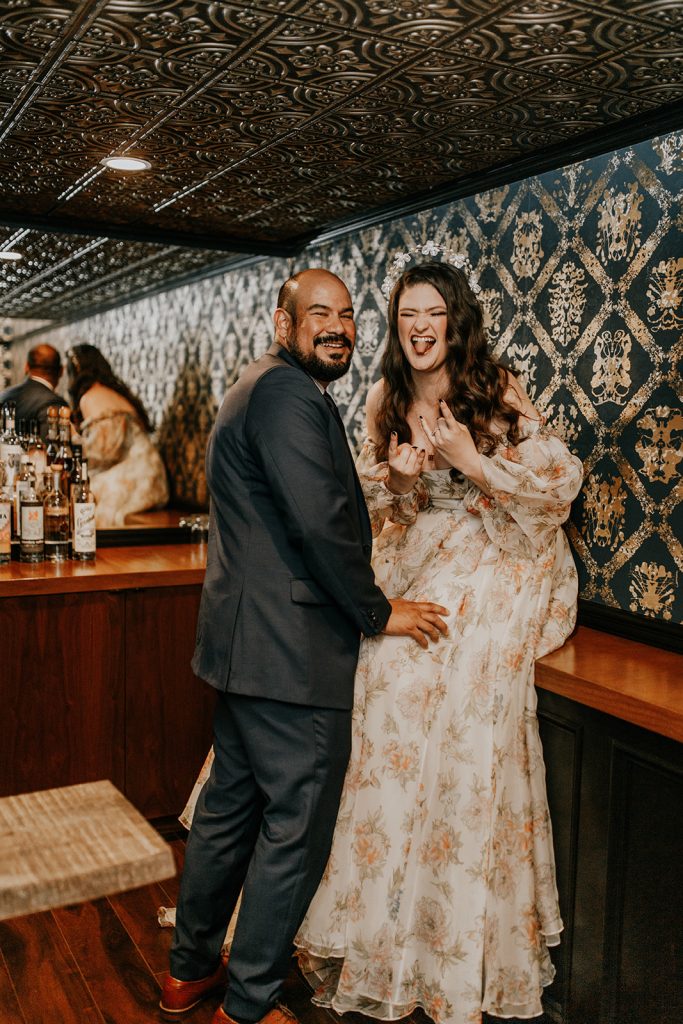 When getting married in a city scape you need those city shots!! These came out so great Astray Photography!!!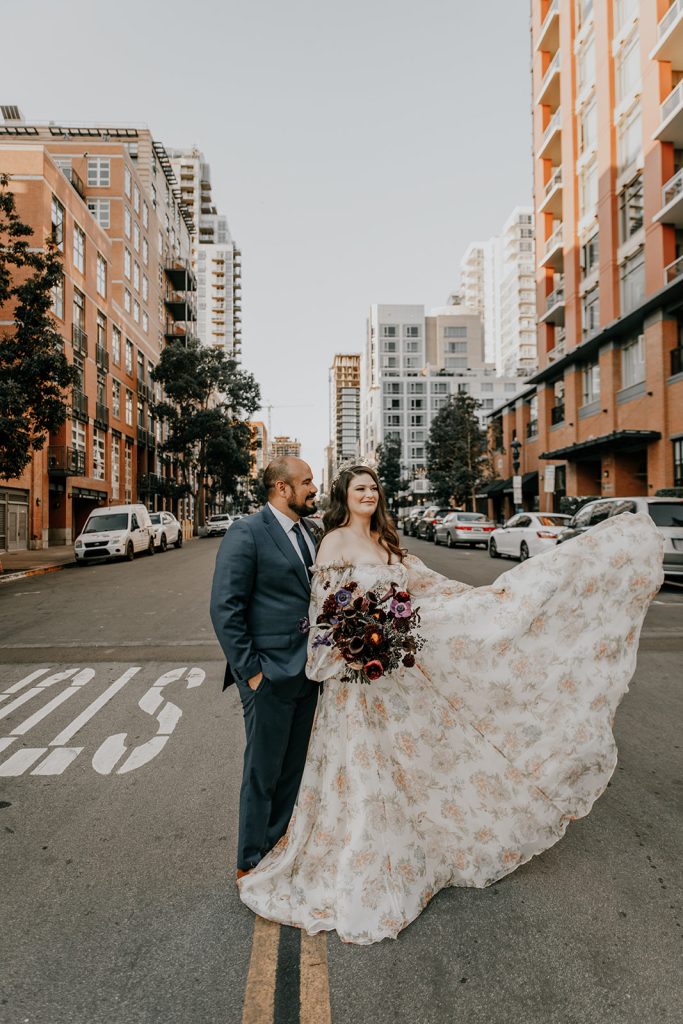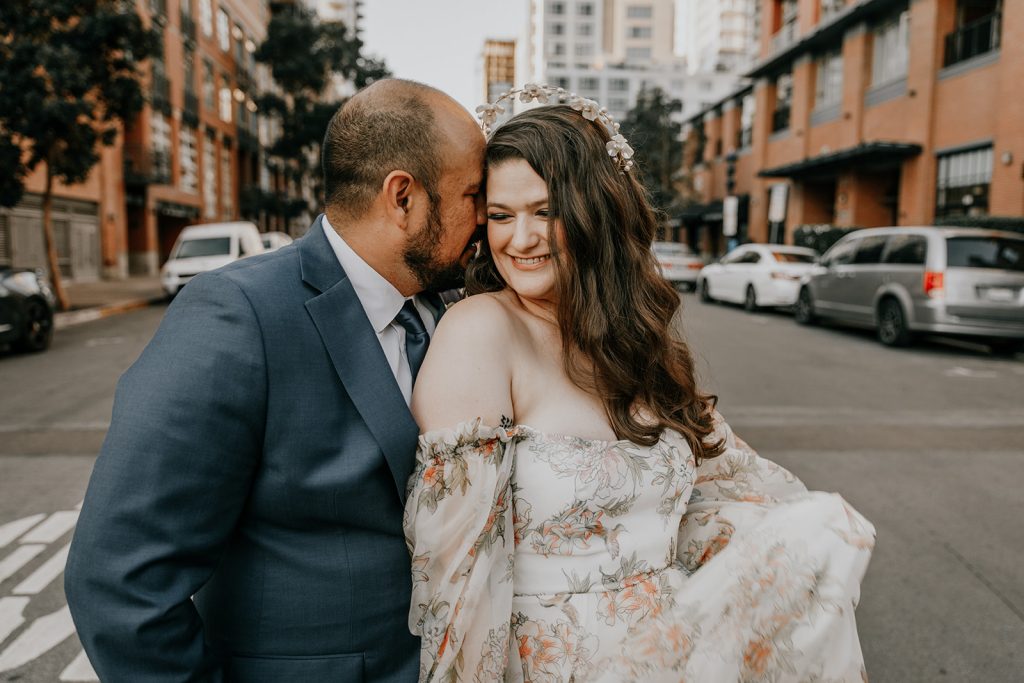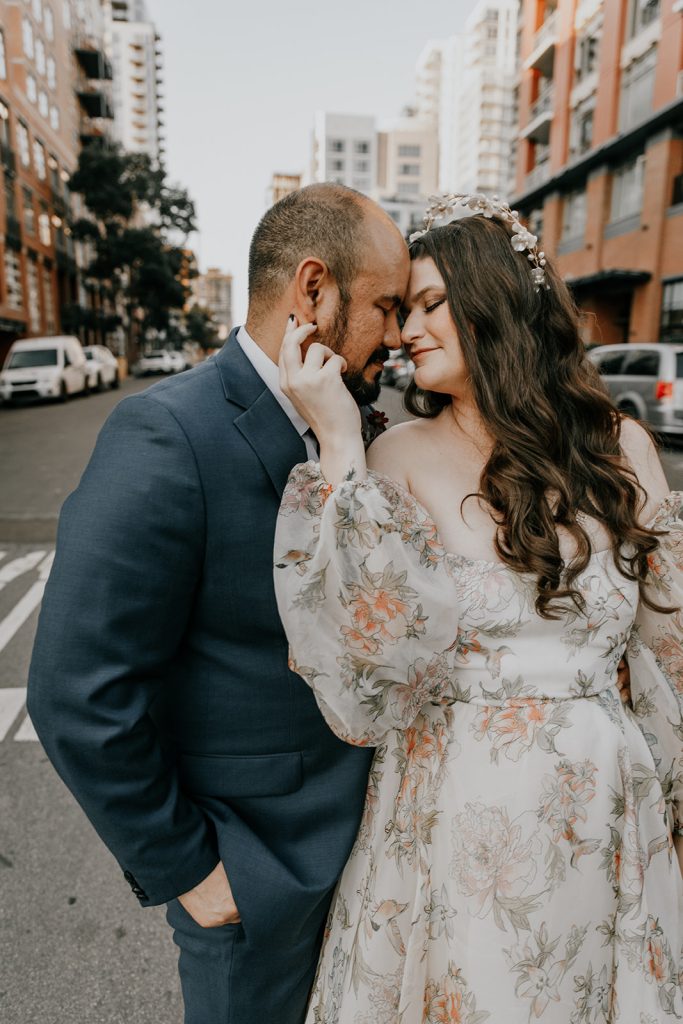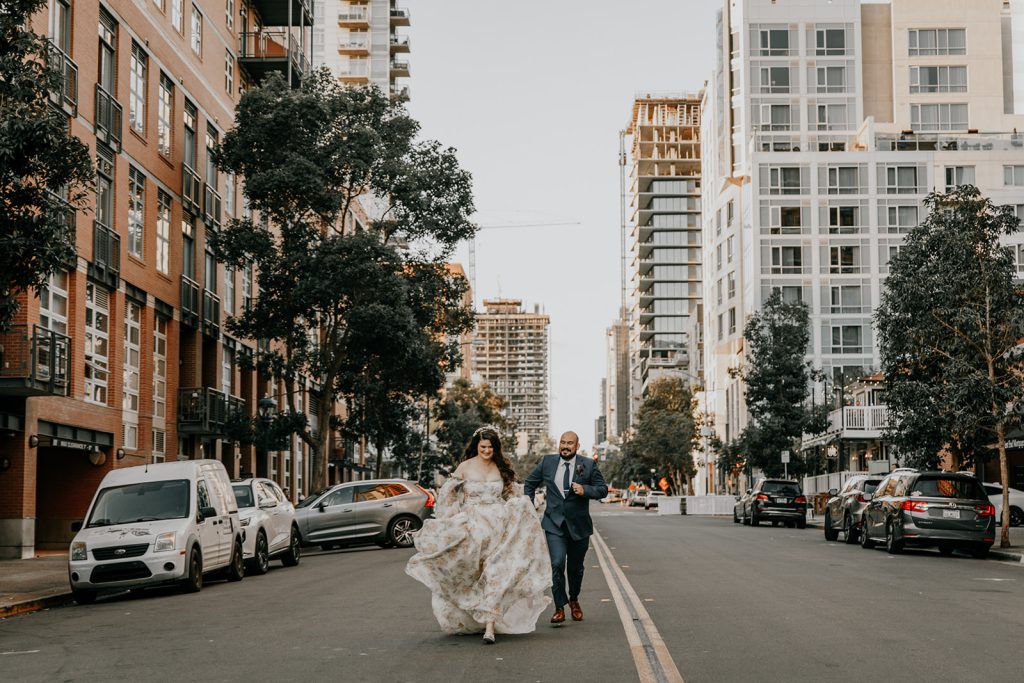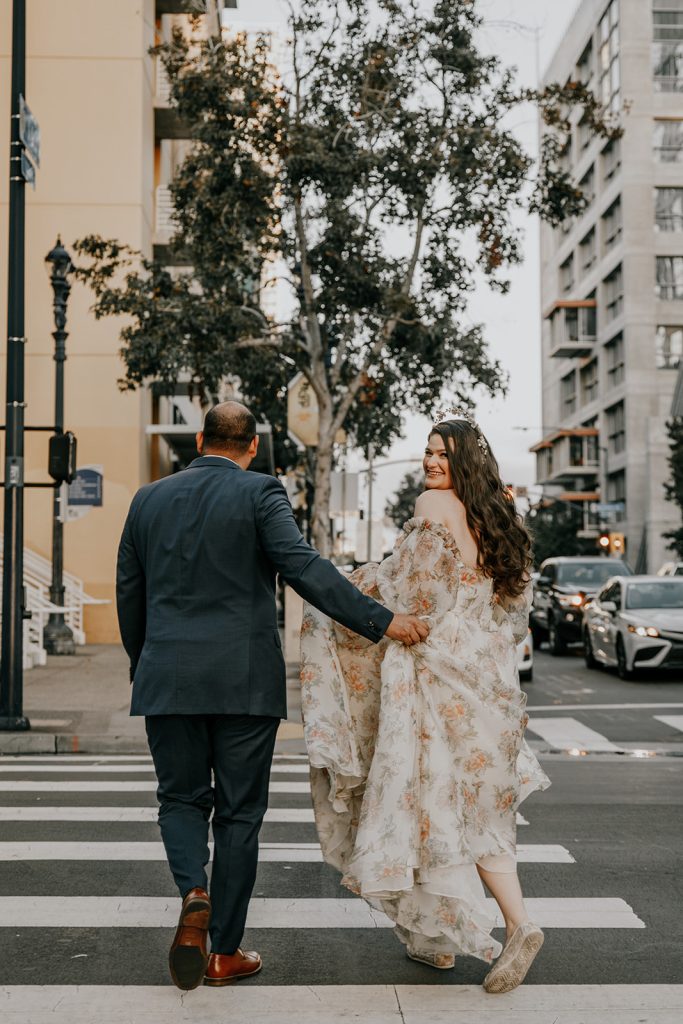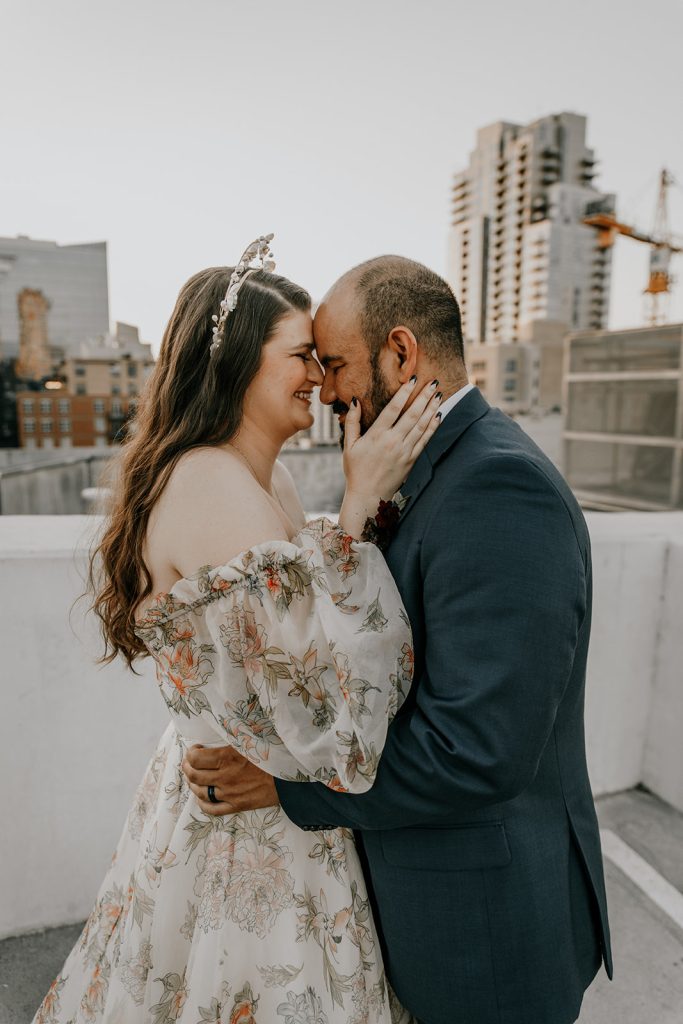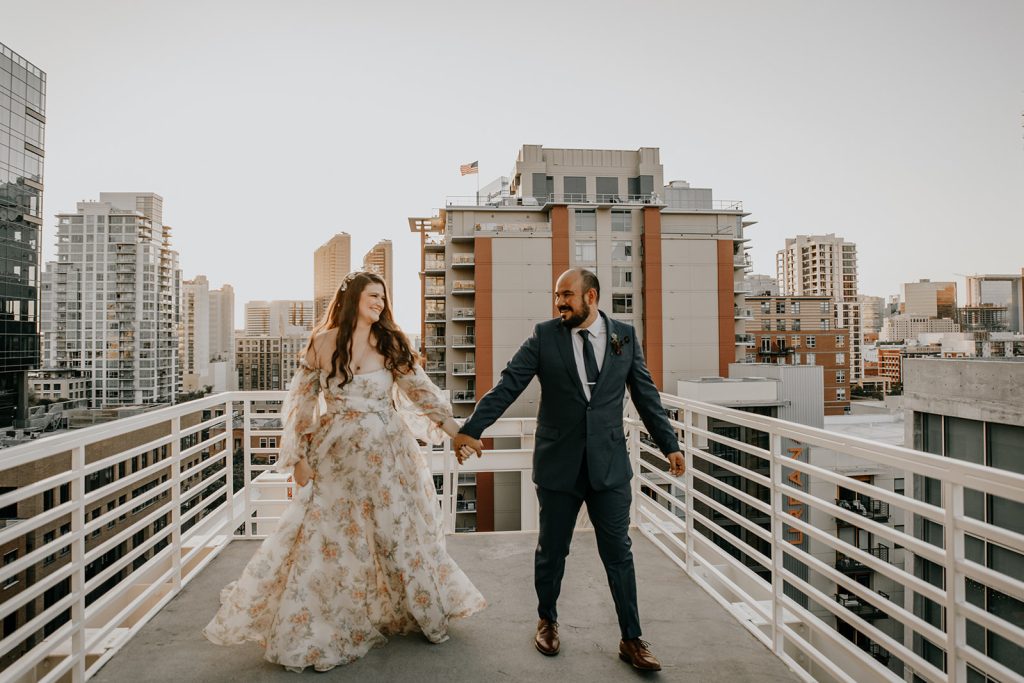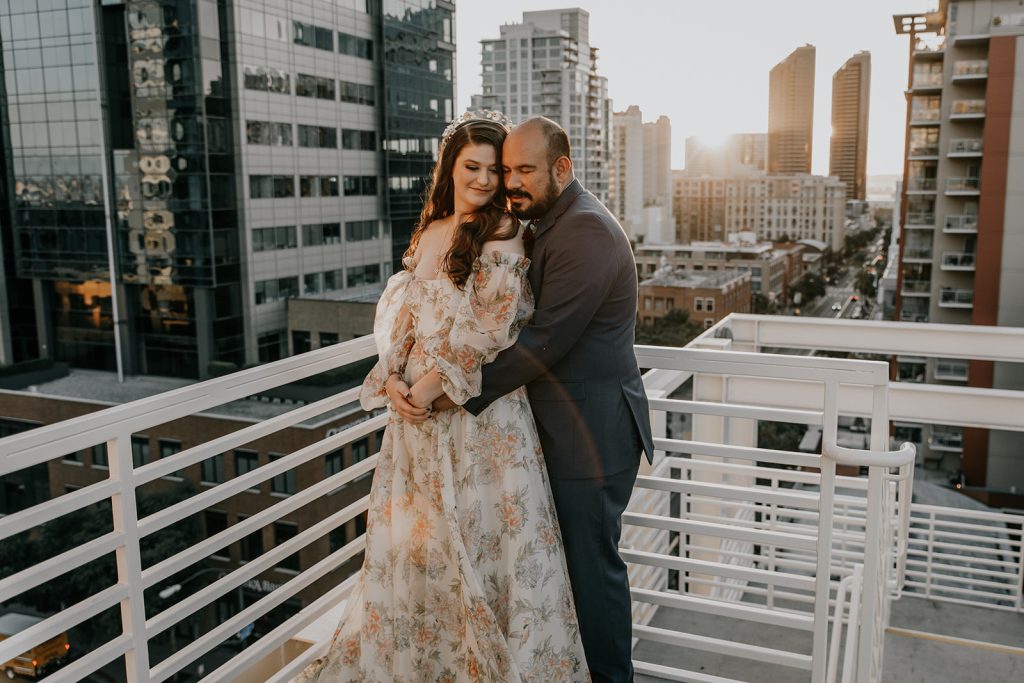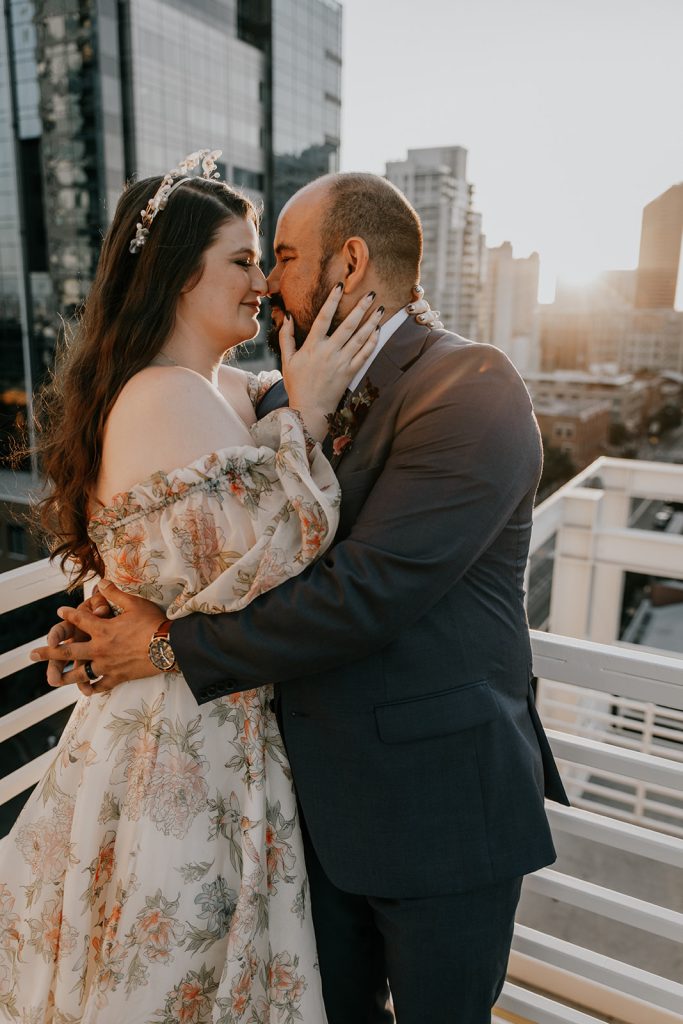 Next up is the bridal party! This group was so much fun and so down to earth, they were amazing!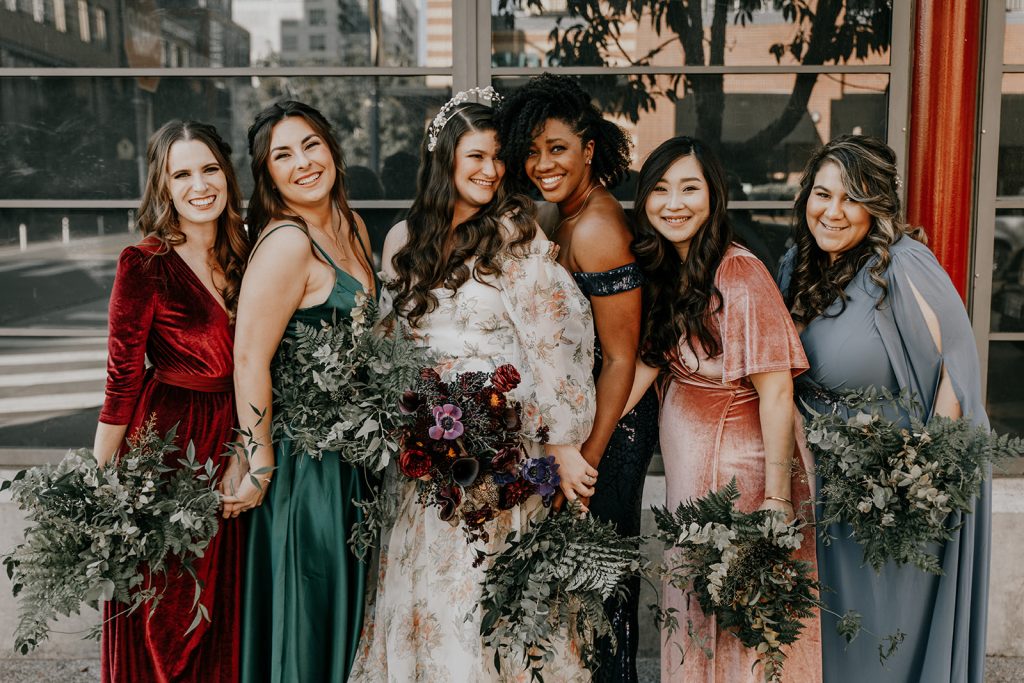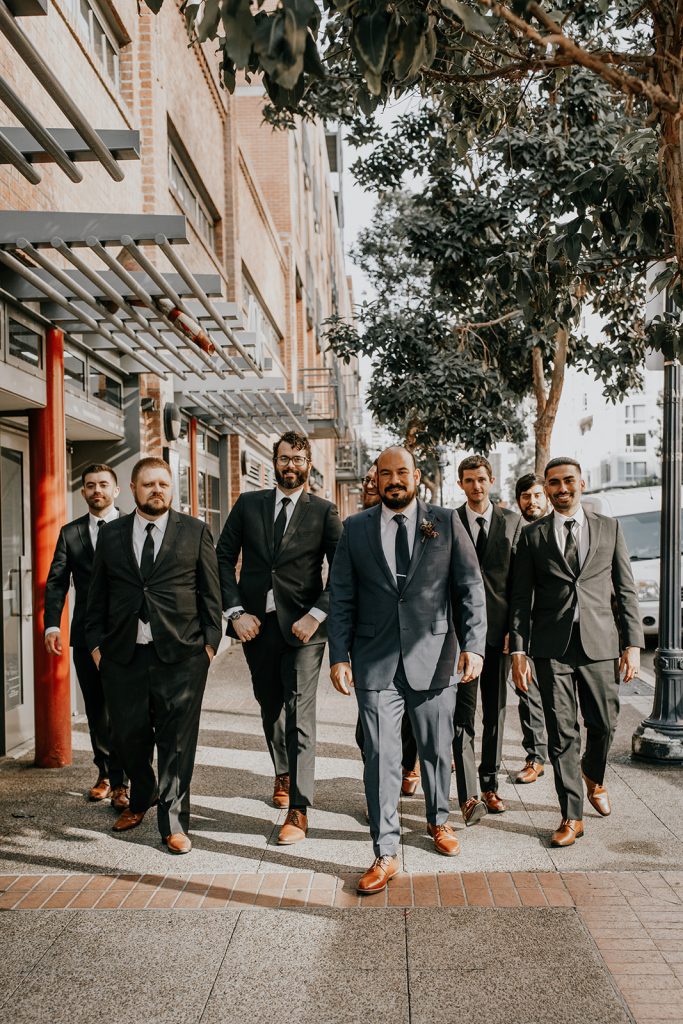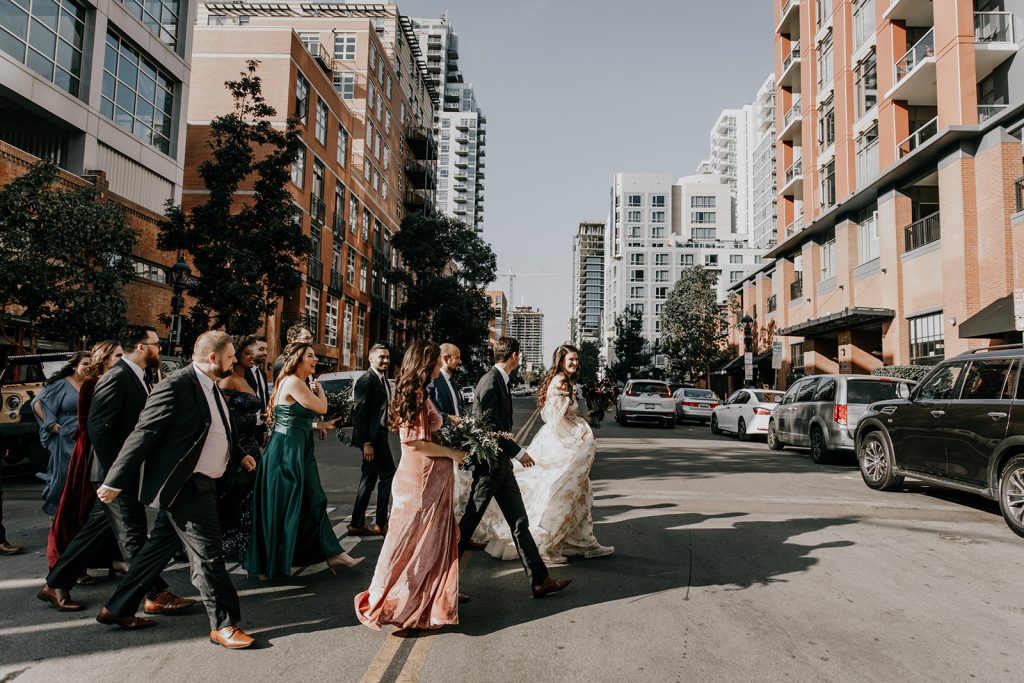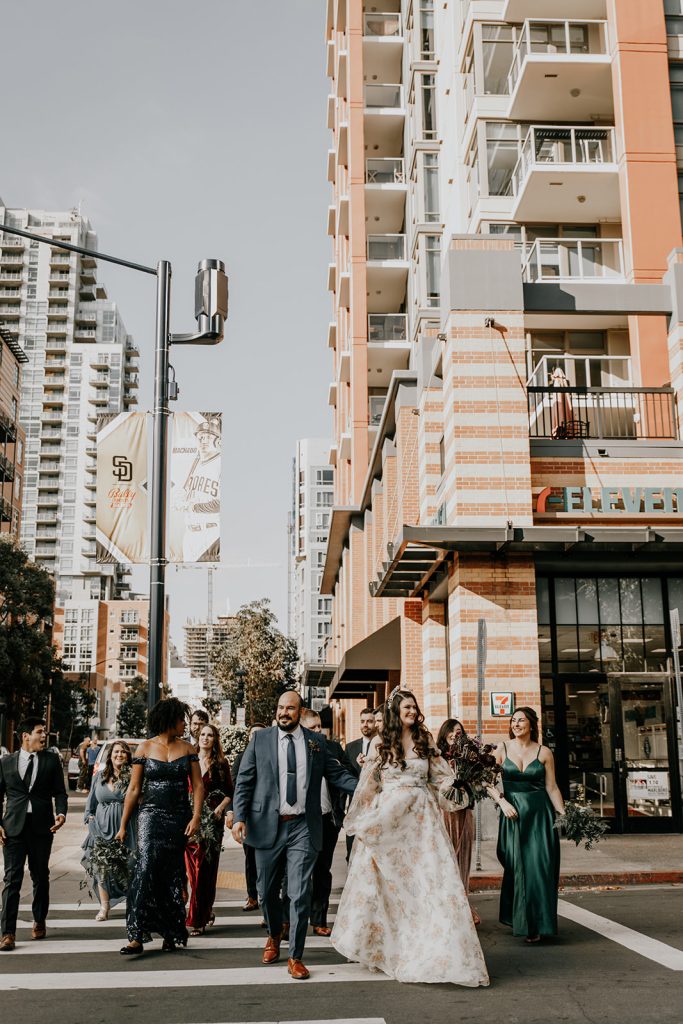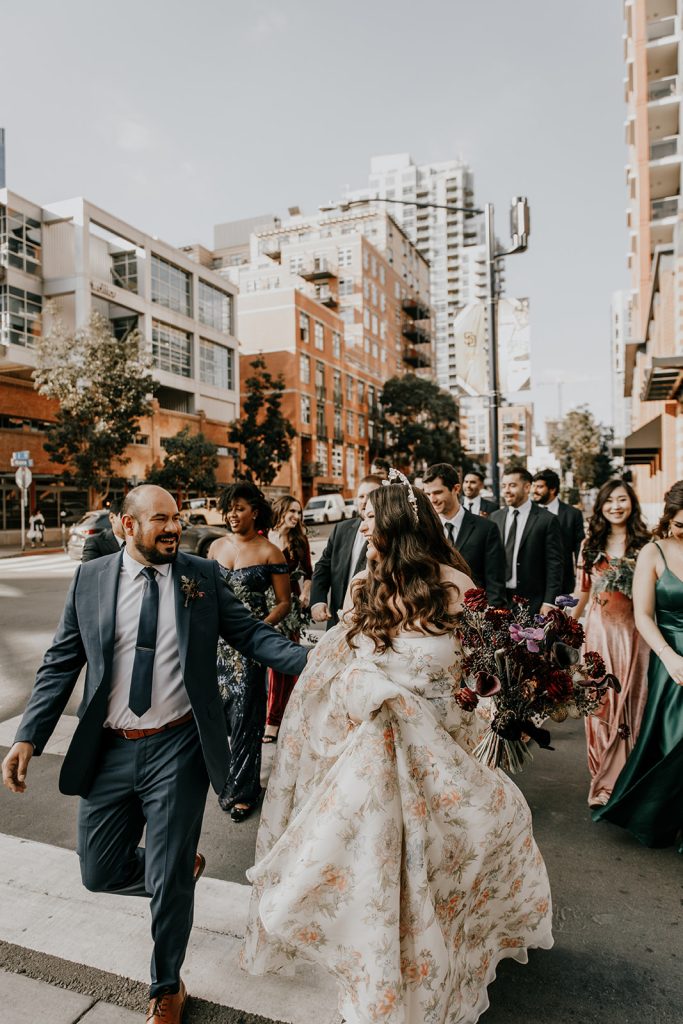 Olivia is a graphic designer and created all of her signage and details on Etsy herself! We love a DIY bride with style!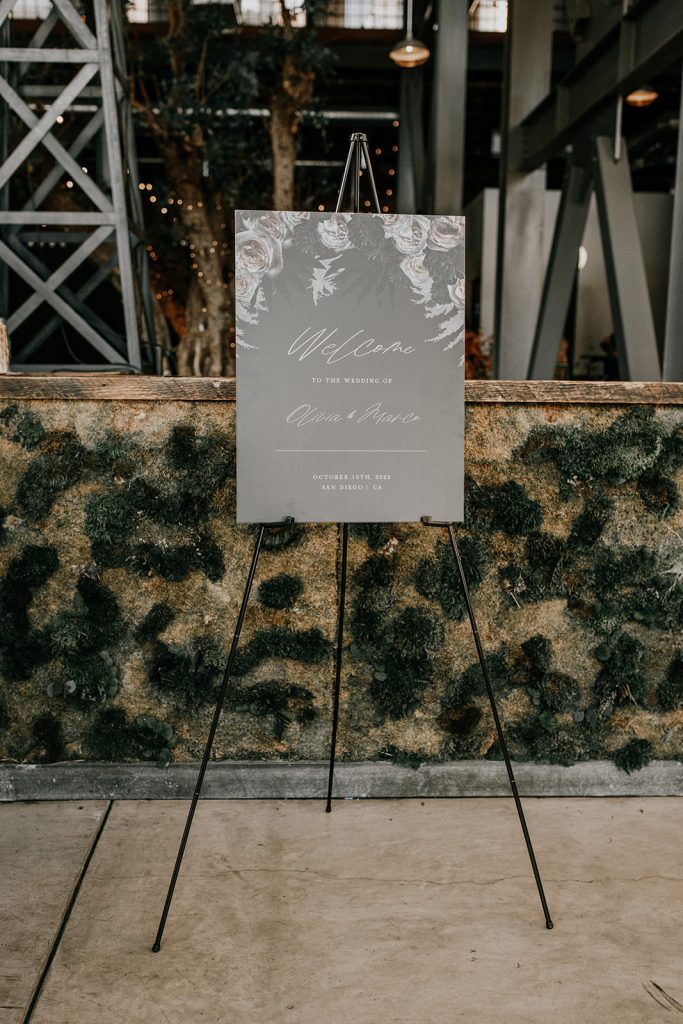 Olivia walked down the aisle to the most incredible song. She chose it early on while they were dating and told her friend "this is the song I'll walk down the aisle to"… We rehearsed it till it was perfect and the day of it was!!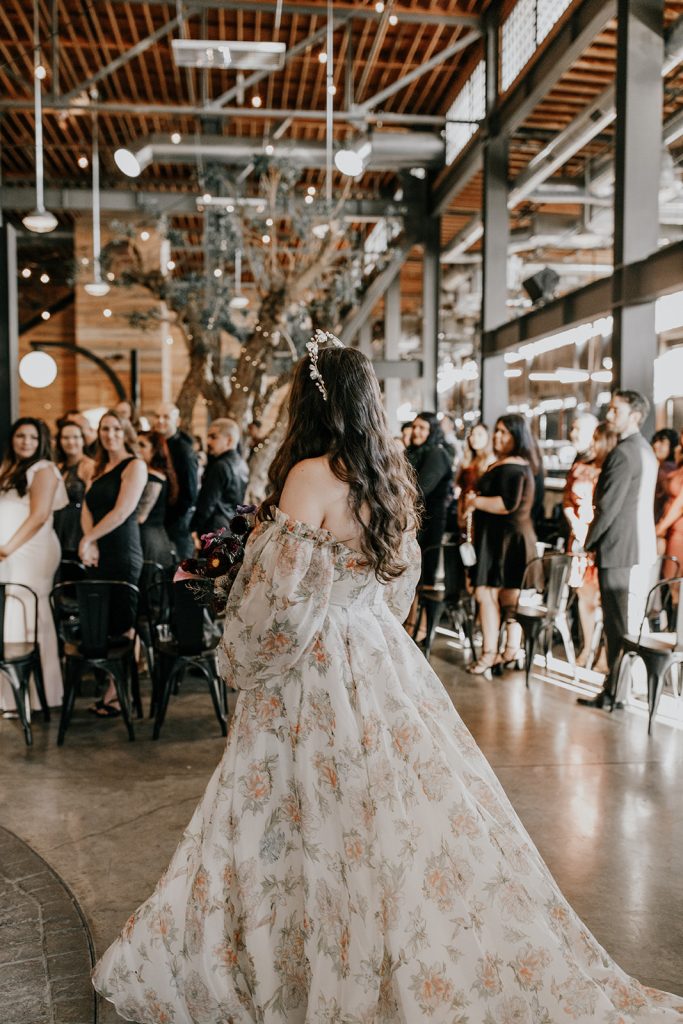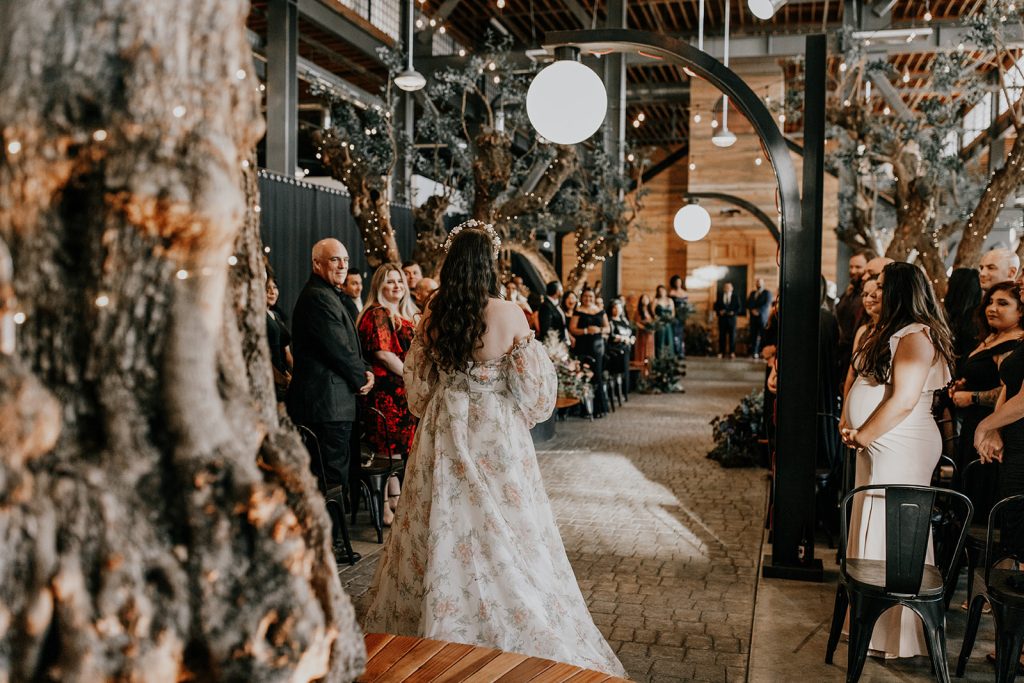 We were obsessed with this ceremony spot!!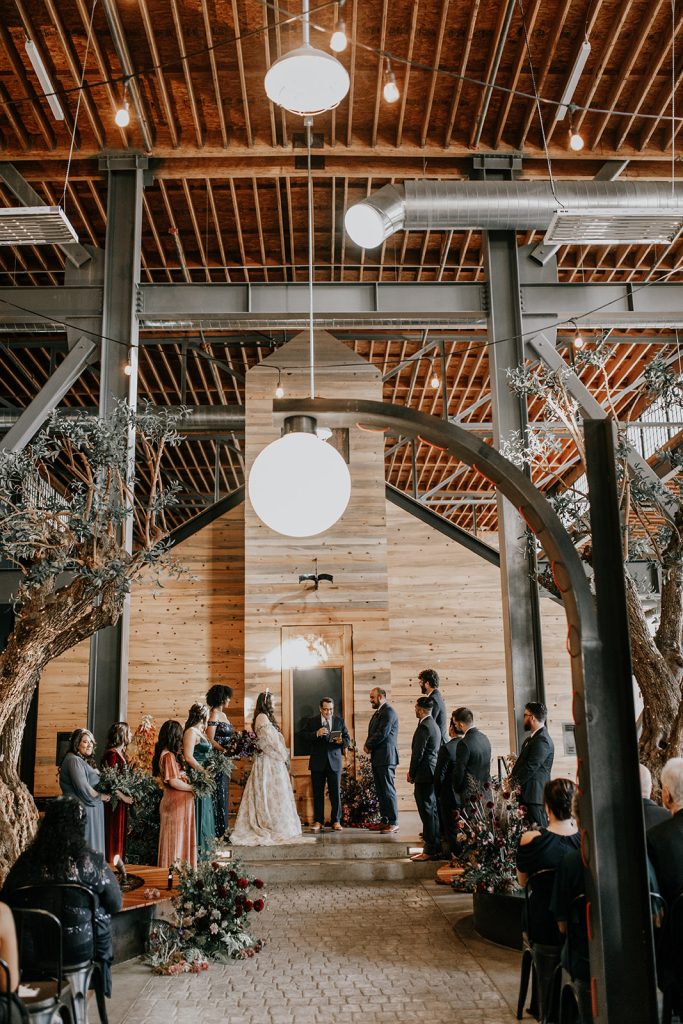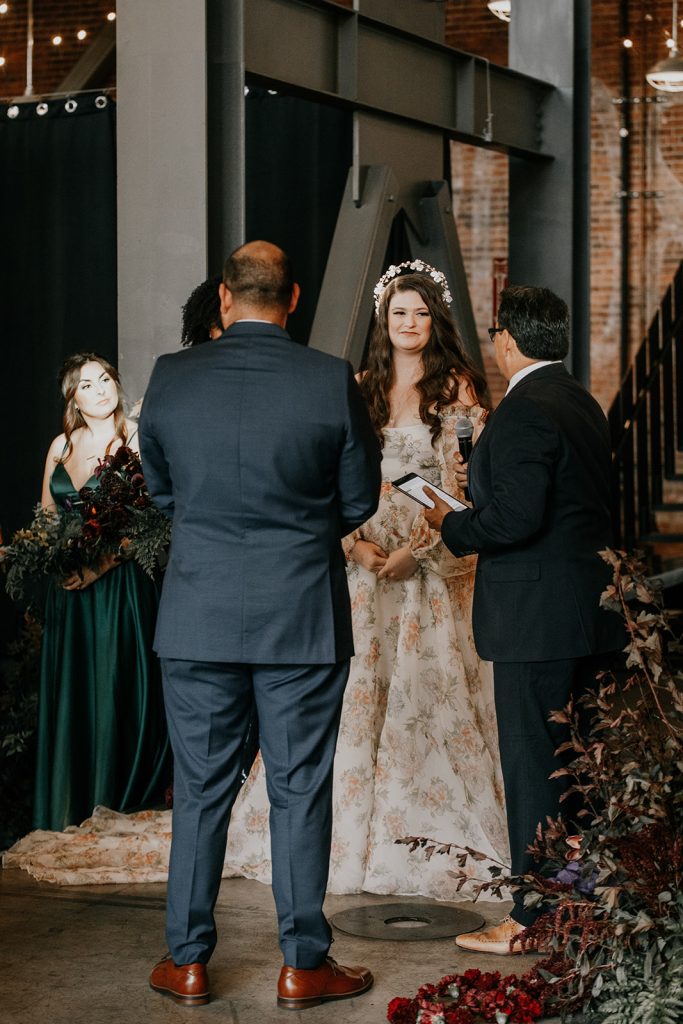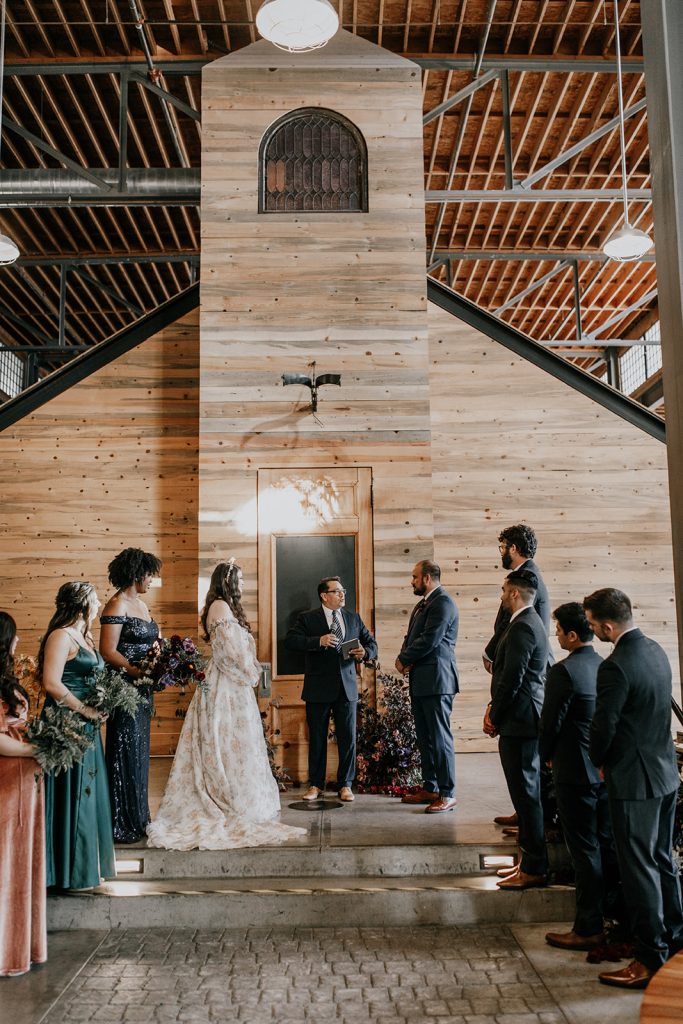 Cheers!!!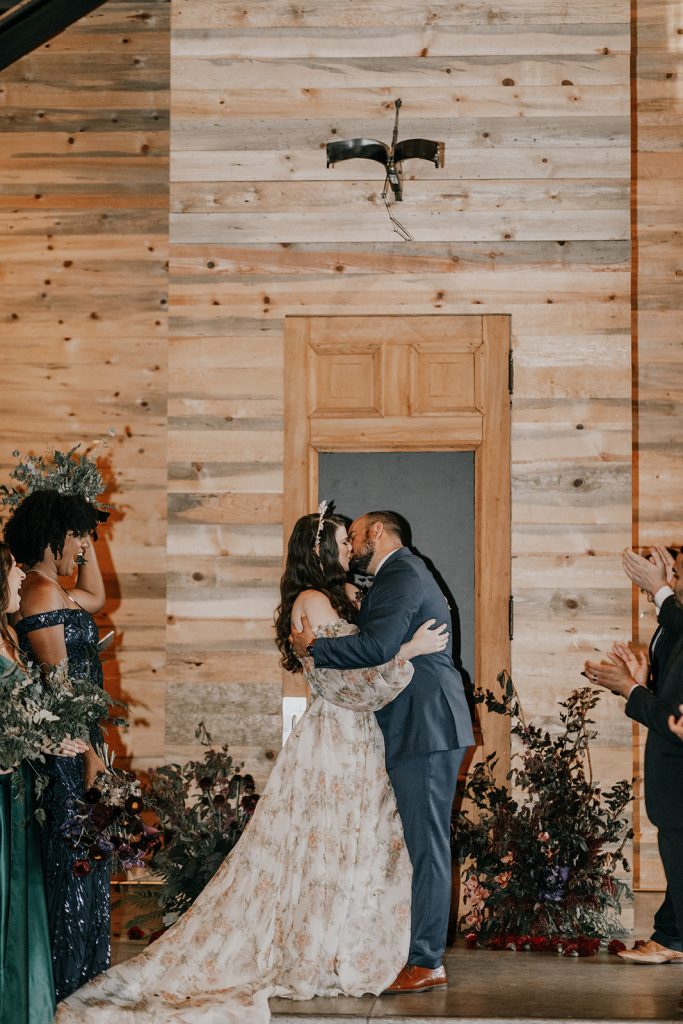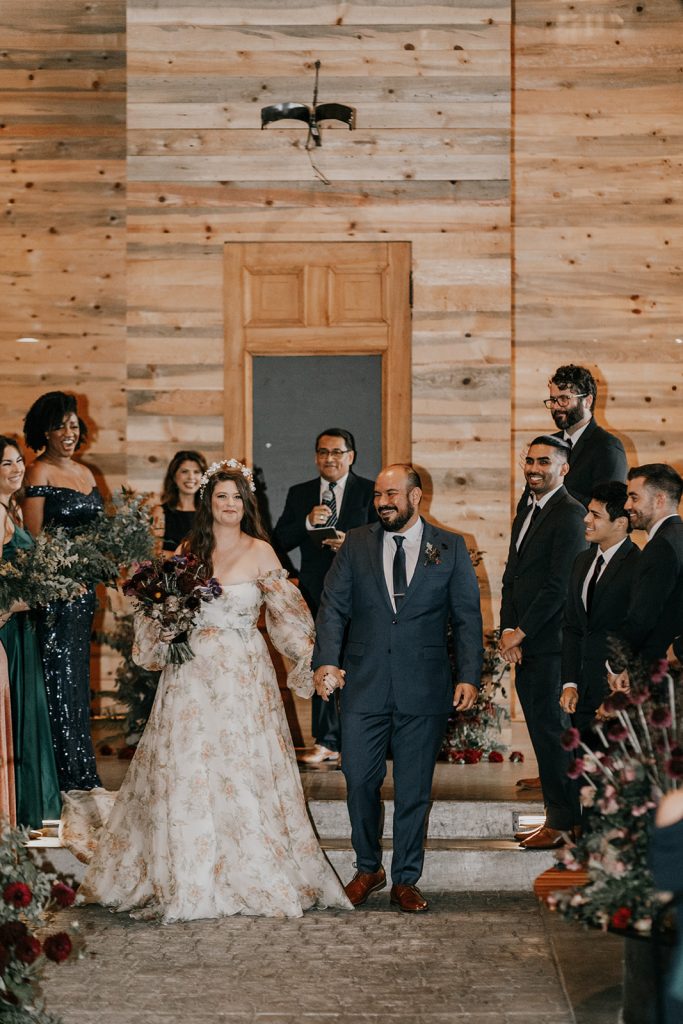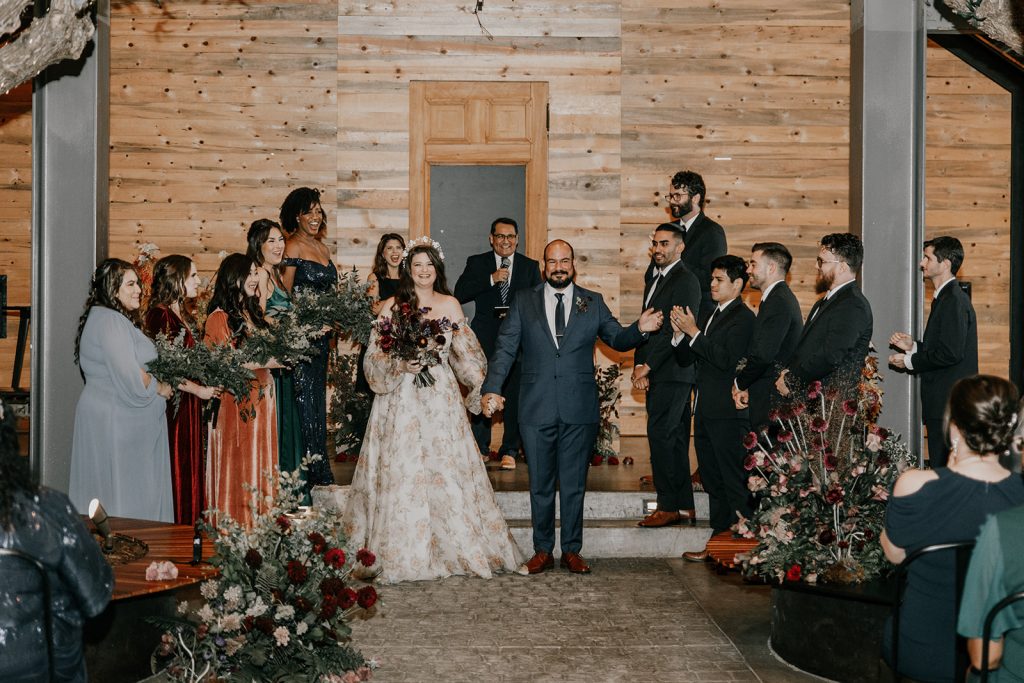 As a special touch Earth & Grace did an ofrenda. It was a special spot to acknowledge family members who had passed away and couldn't be there for the wedding but they were there in spirit. Tanya kept it traditional with flowers, fruit, candles, rice, pan de muerto and more! I love love love how it looked and fit with our moody vibe so well.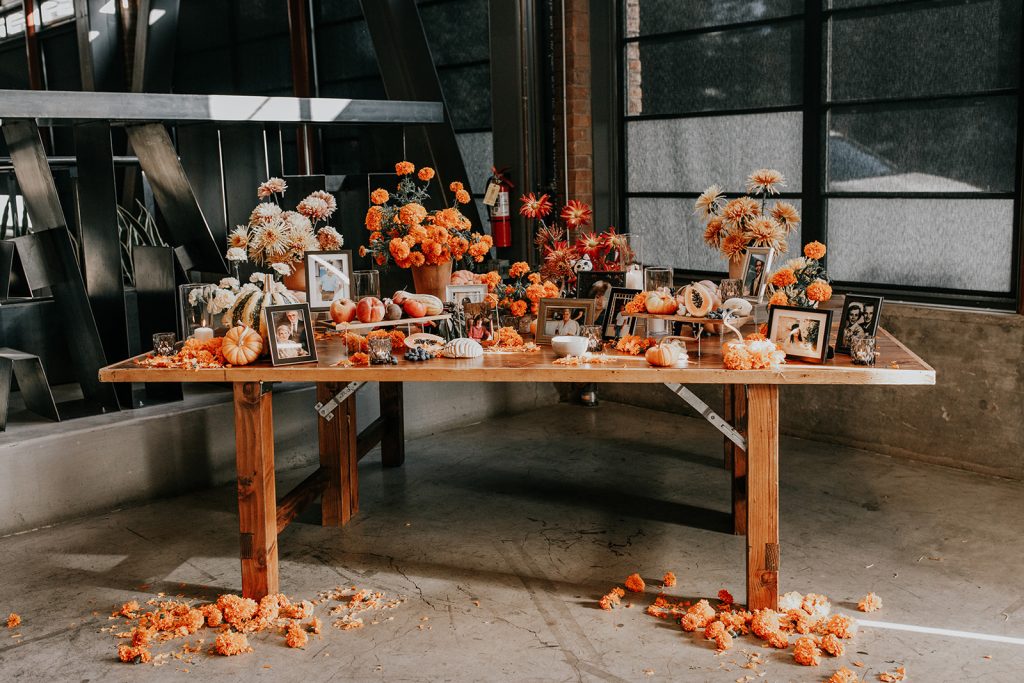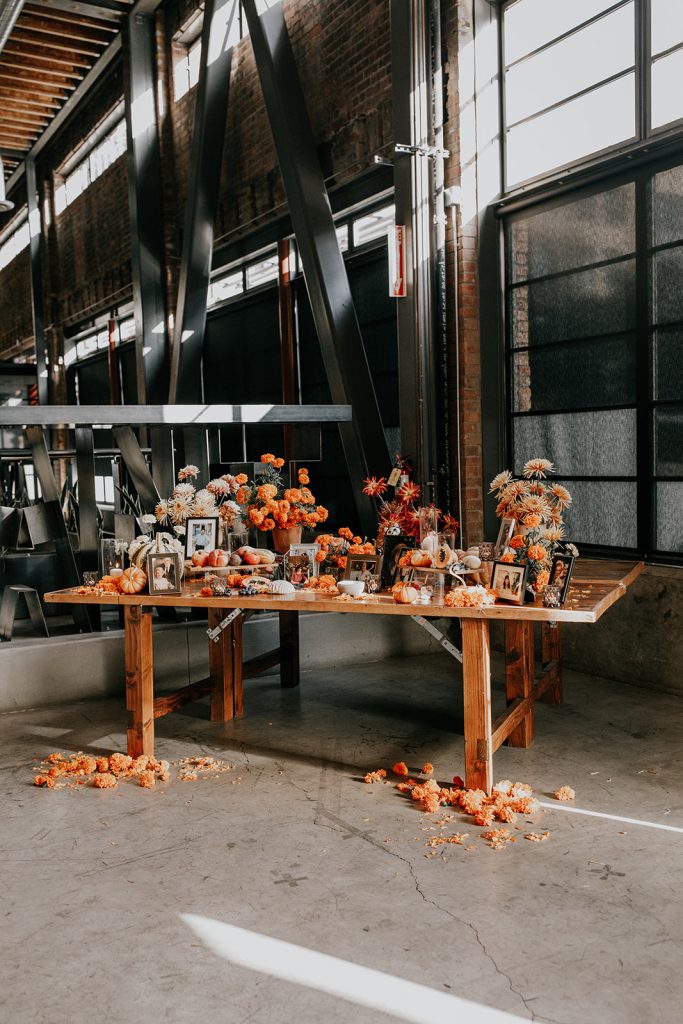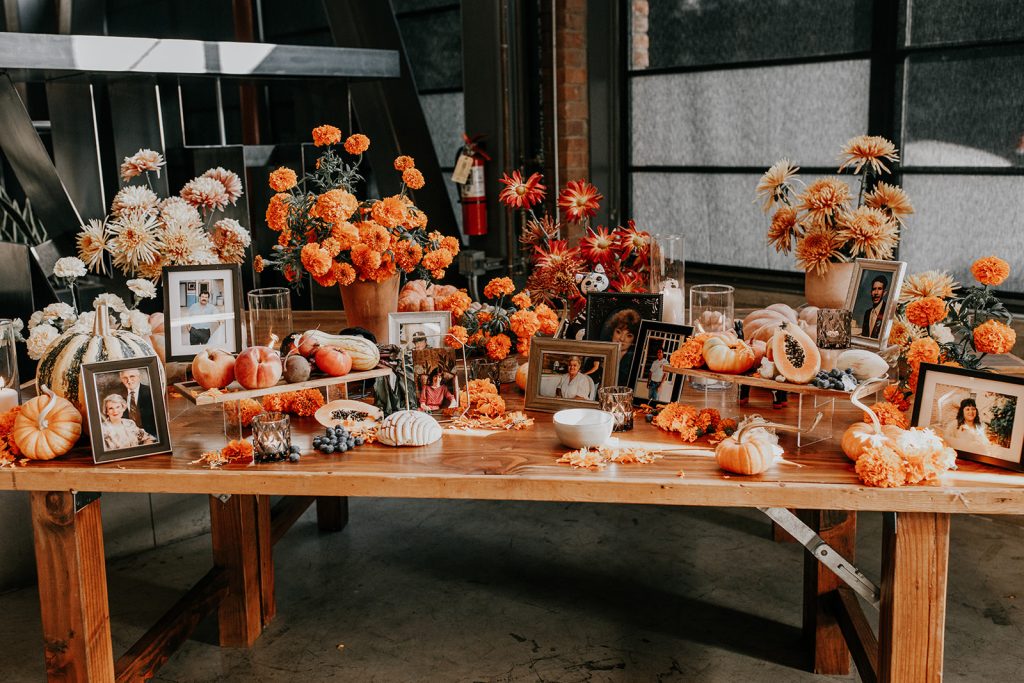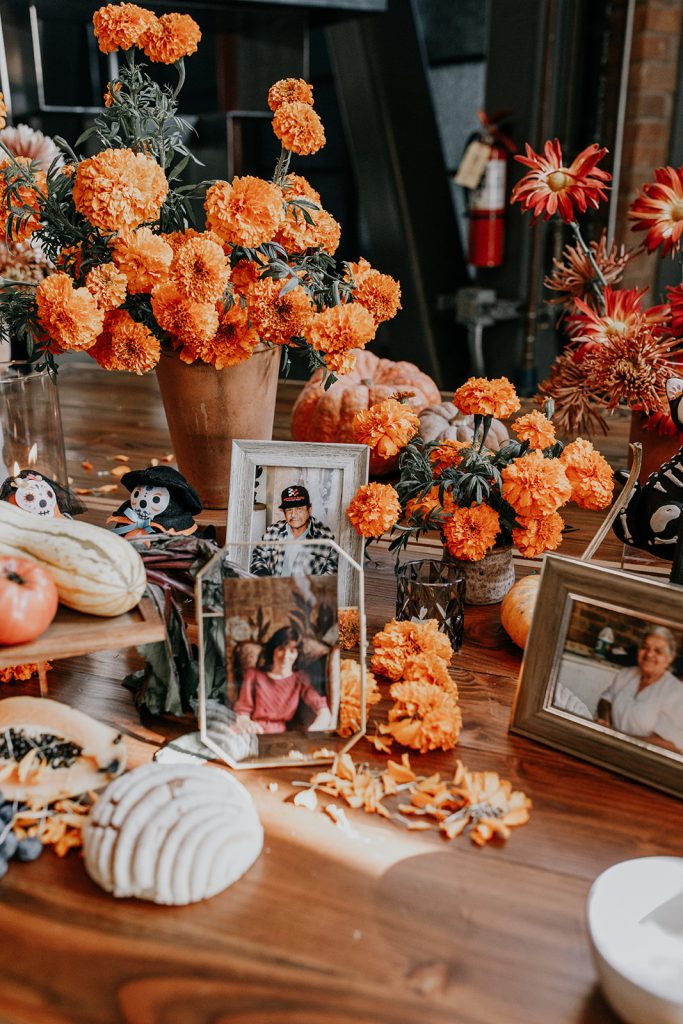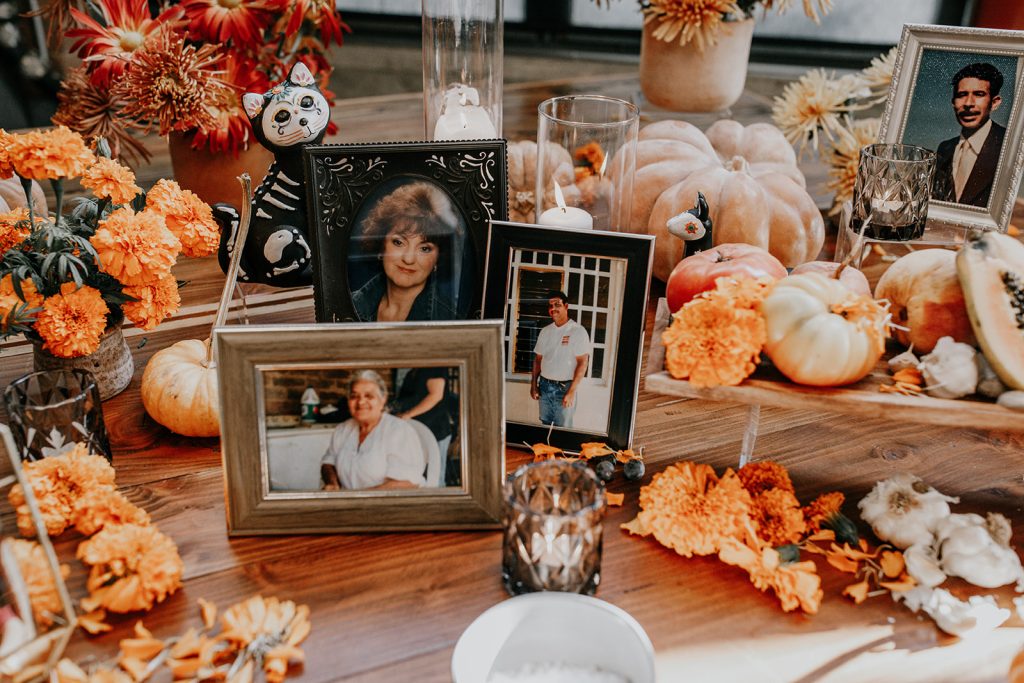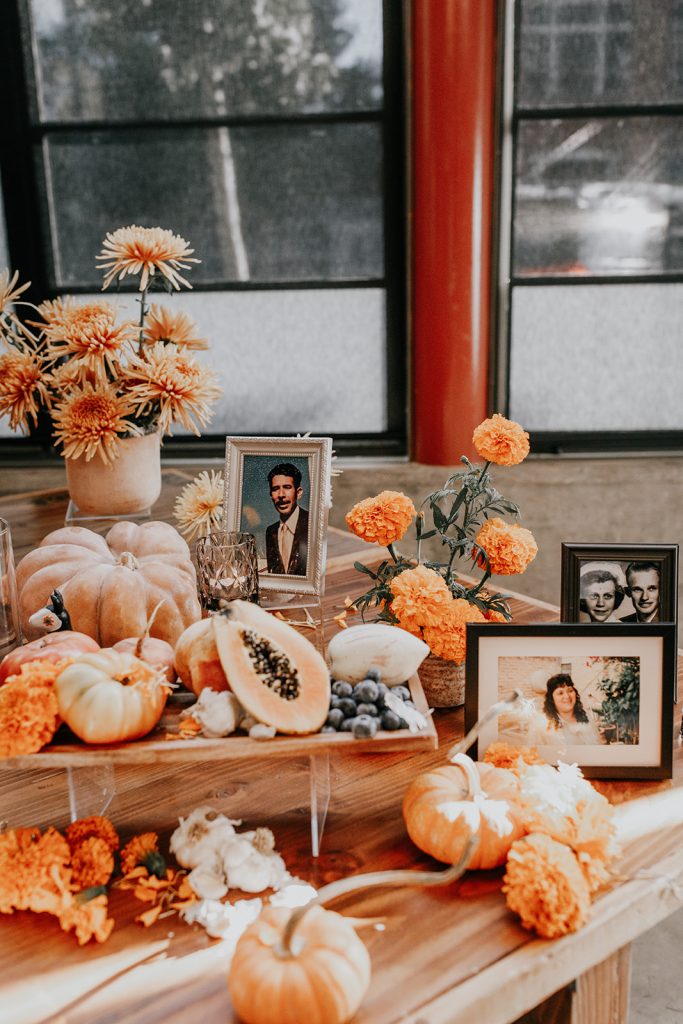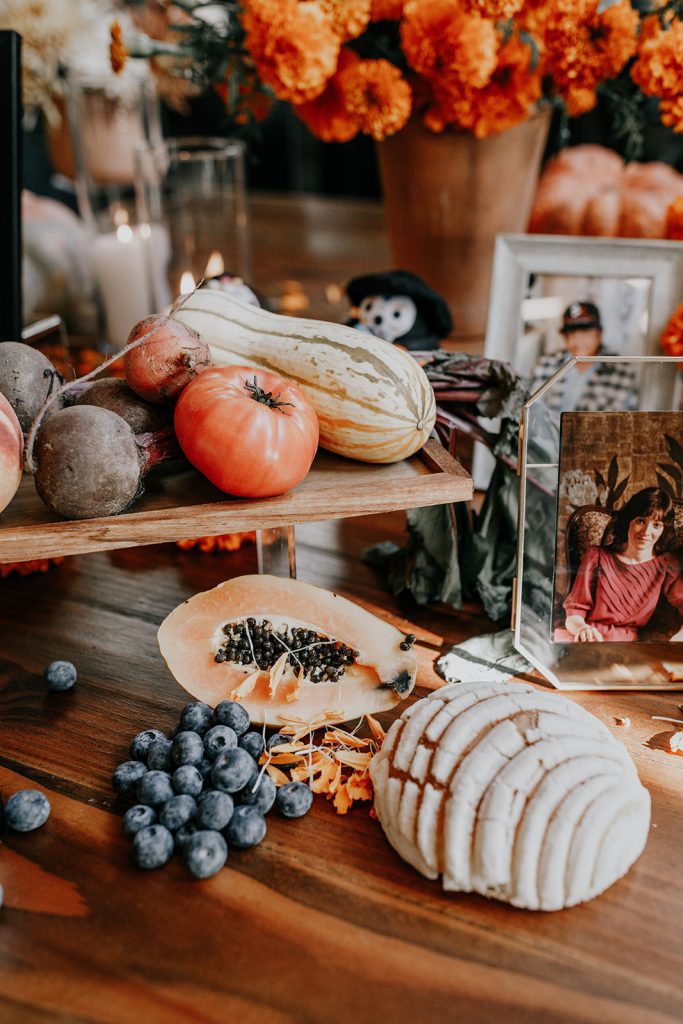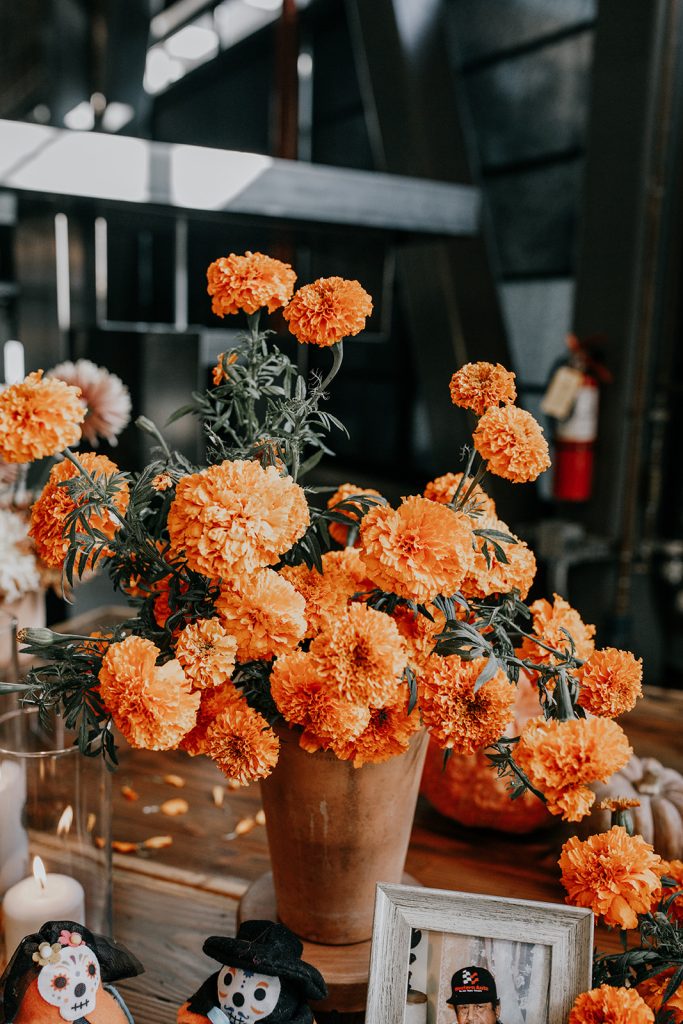 Instead of a guest book this cool couple had their guests use this vintage phone to leave a fun message for them to hear – isn't that a great idea?!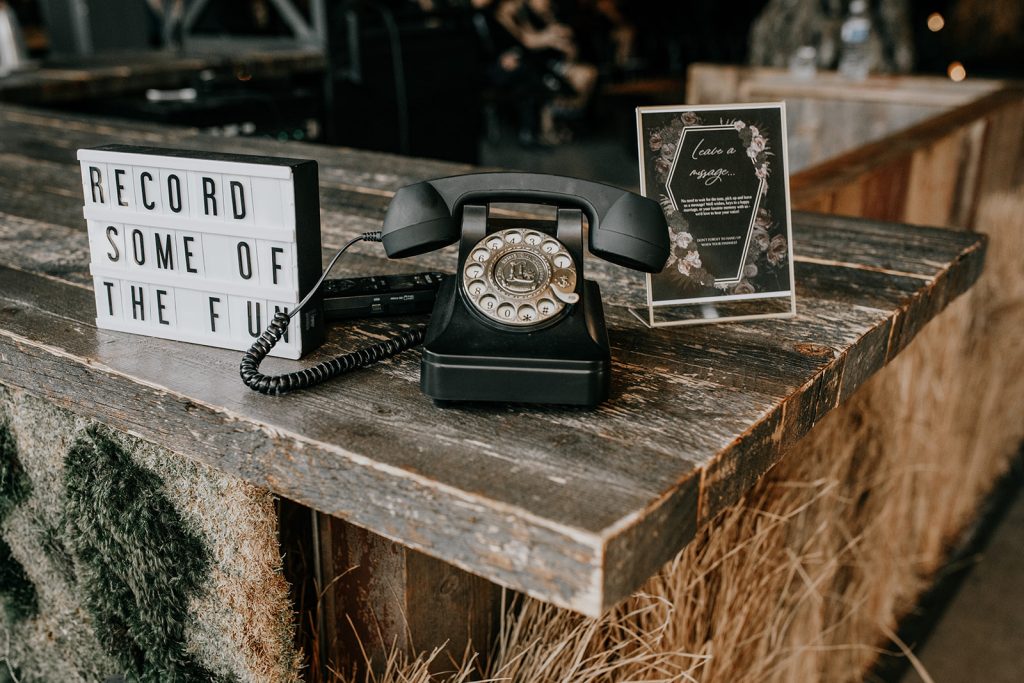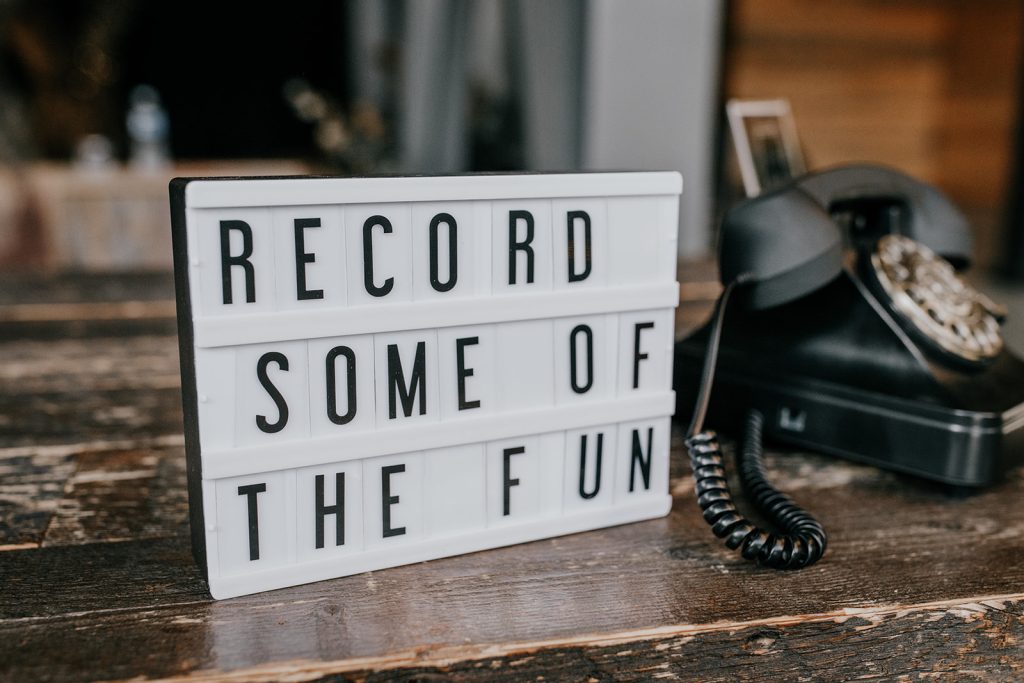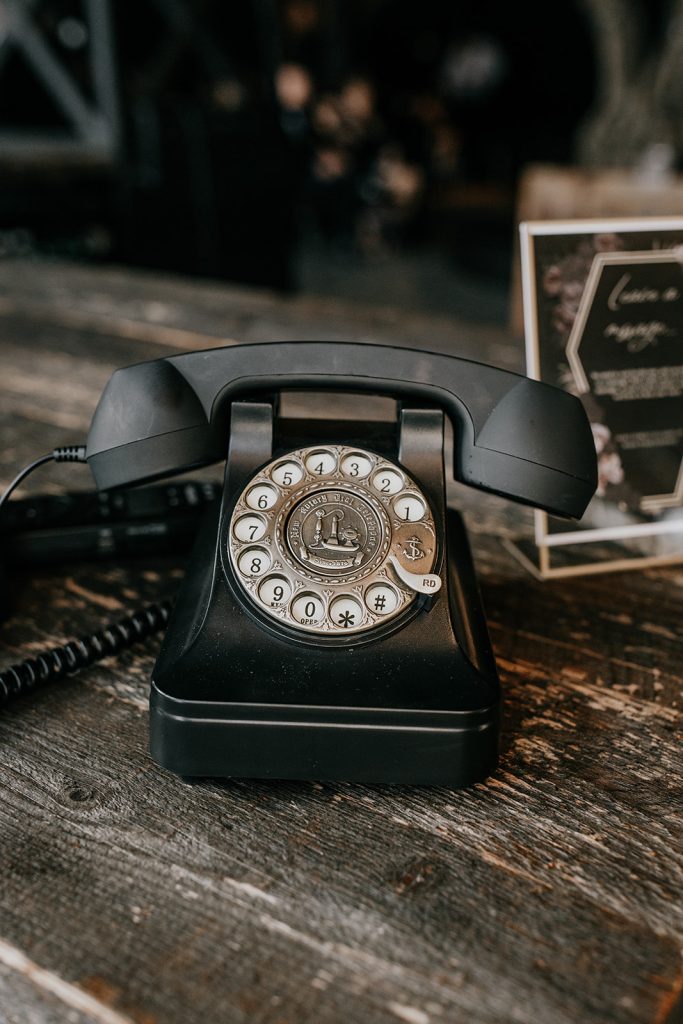 Onto our tables! I love how dramatic these extra long tables were!! You look good Venue 808!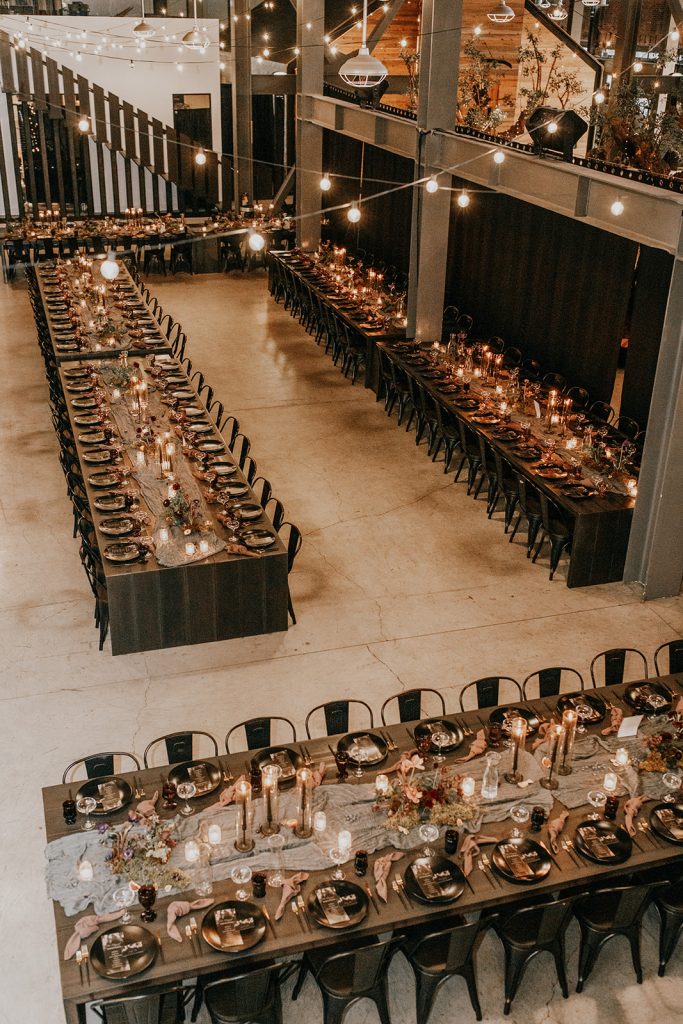 The tables were set with Hostess Haven's pretty plates, flatware, glassware and napkins. A mix of black, dark berry and purple colors, and metallics made for one dreamy table that fit the whole mood of the day. Earth & Grace did her things with lots of blooms, fruit, and candles along the center. Such a gorgeous scene!!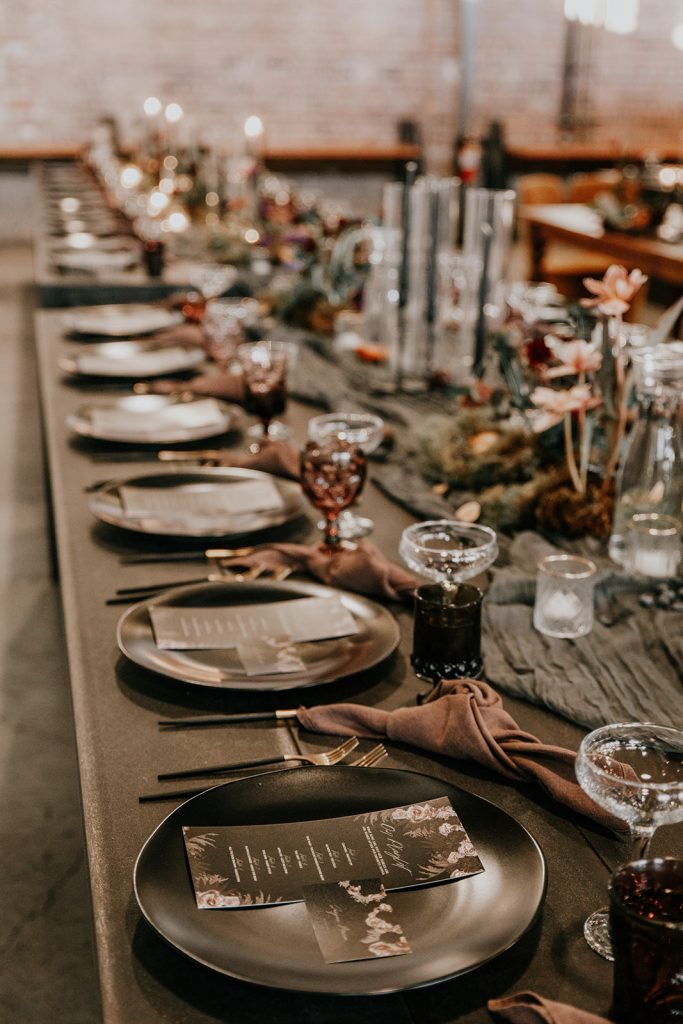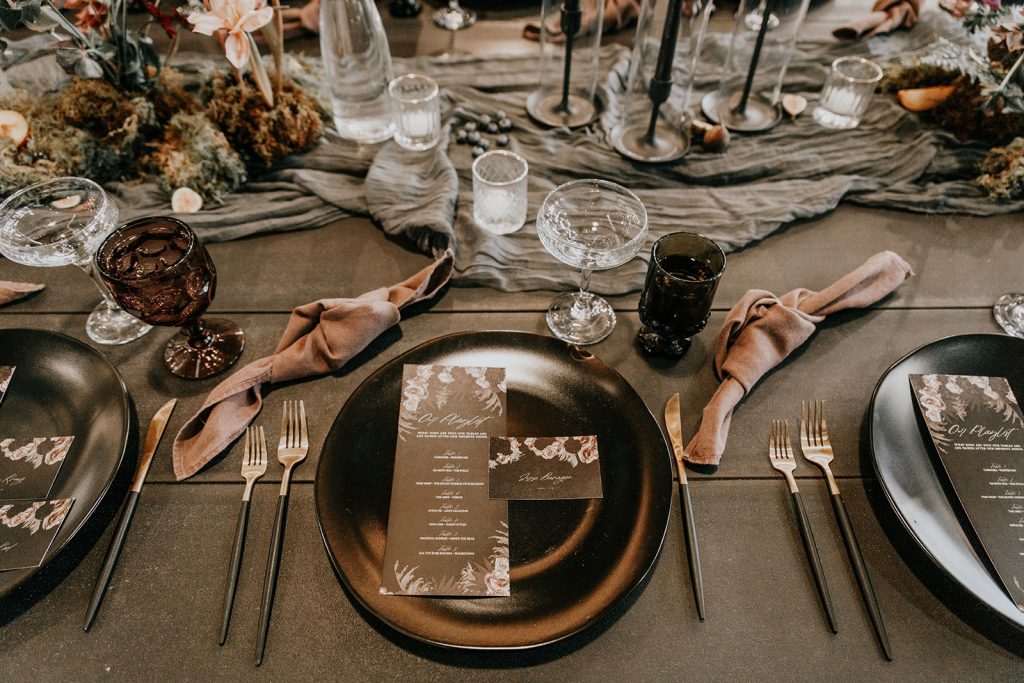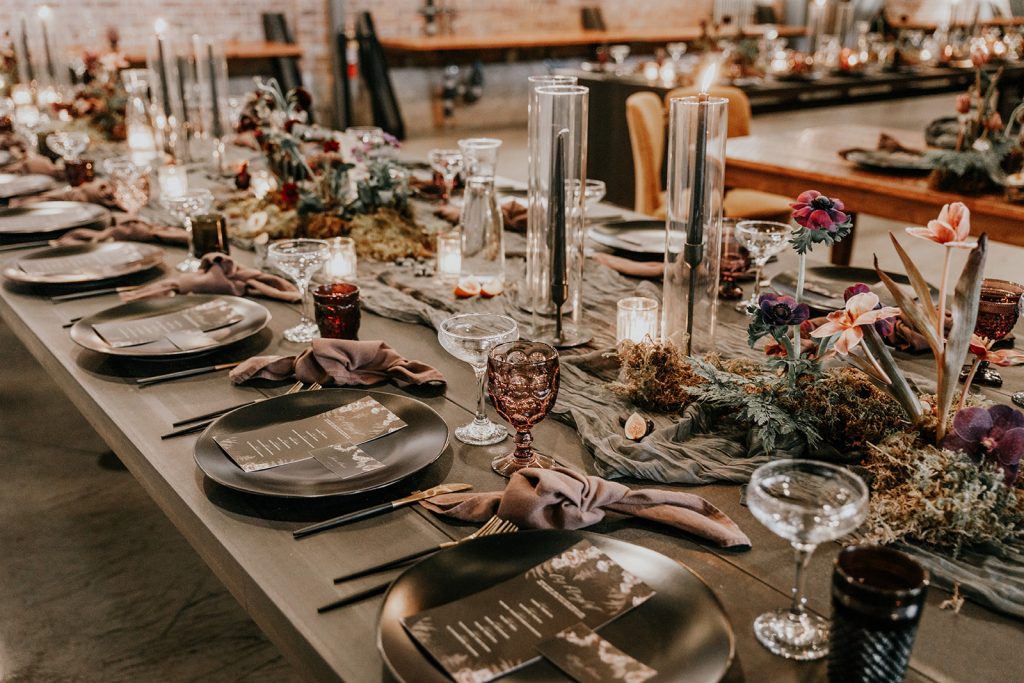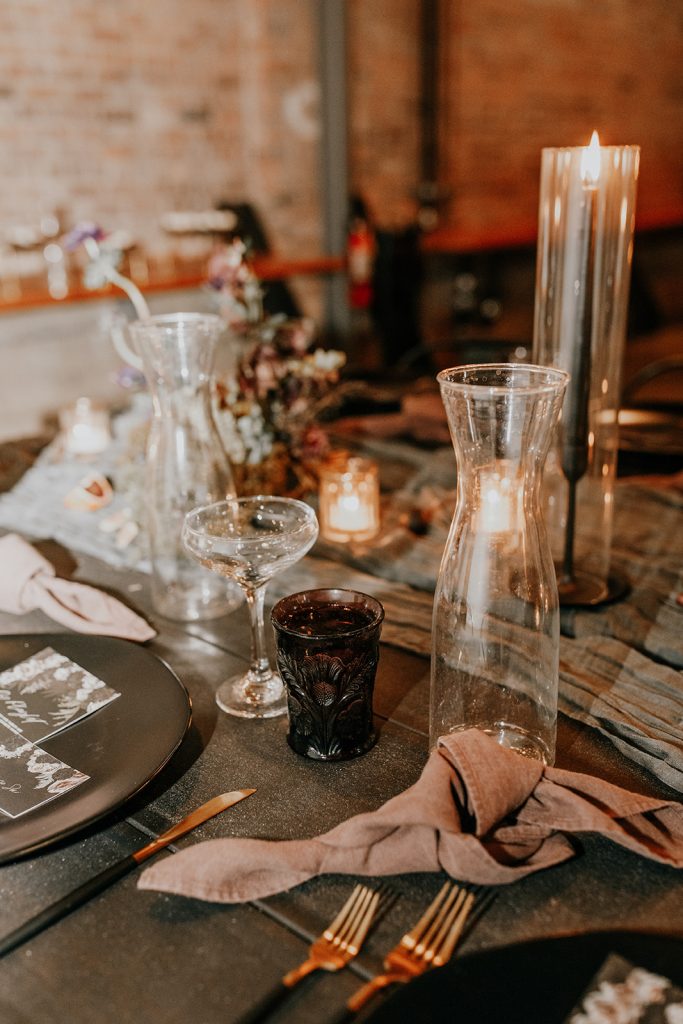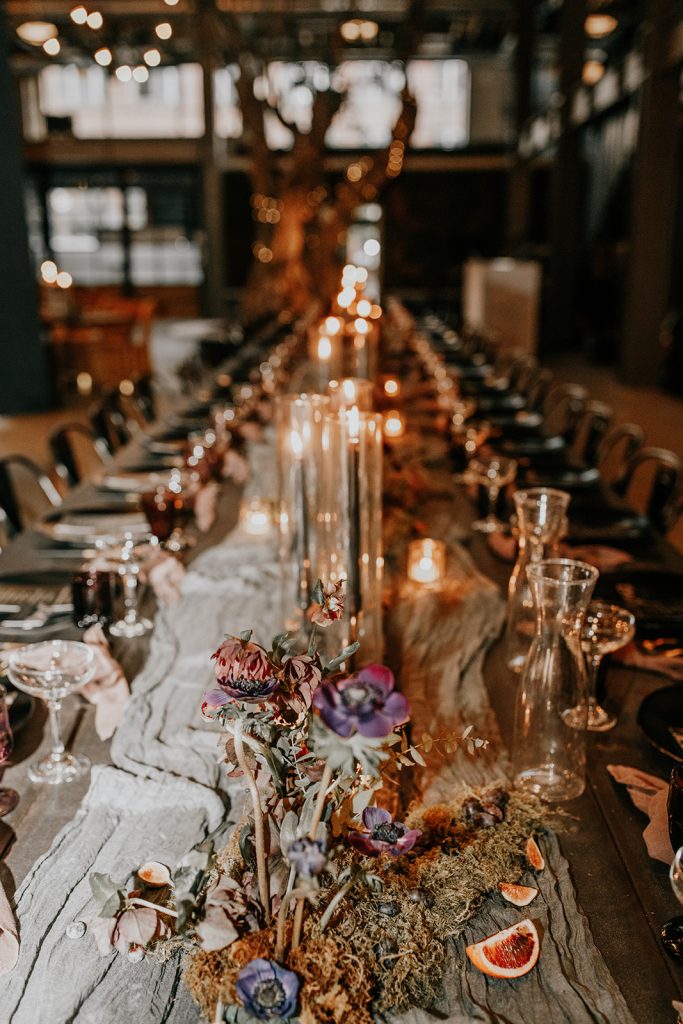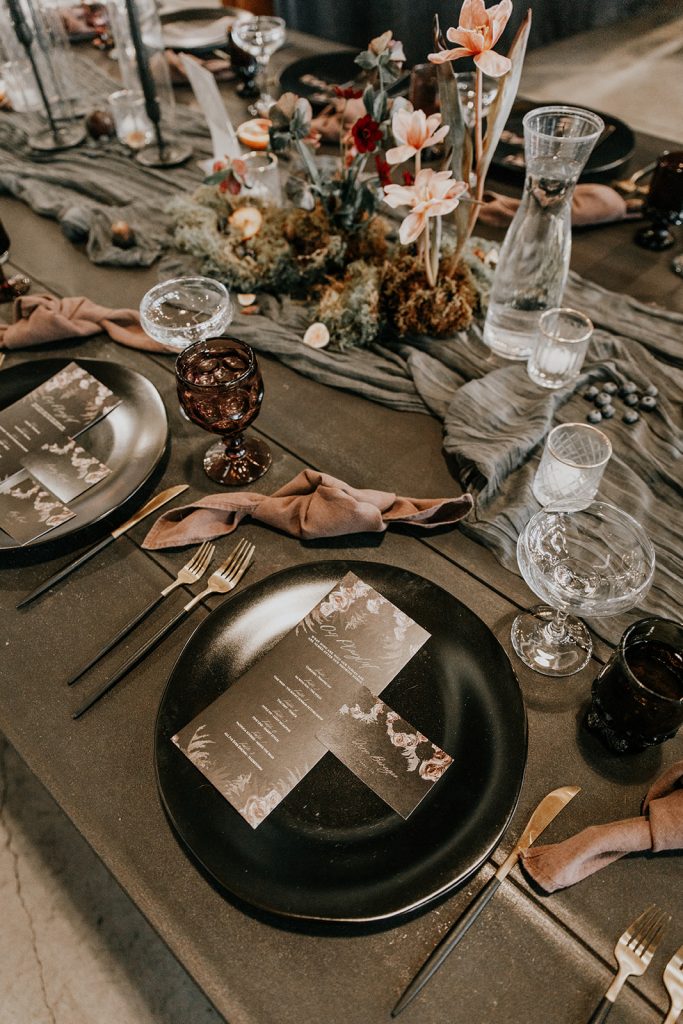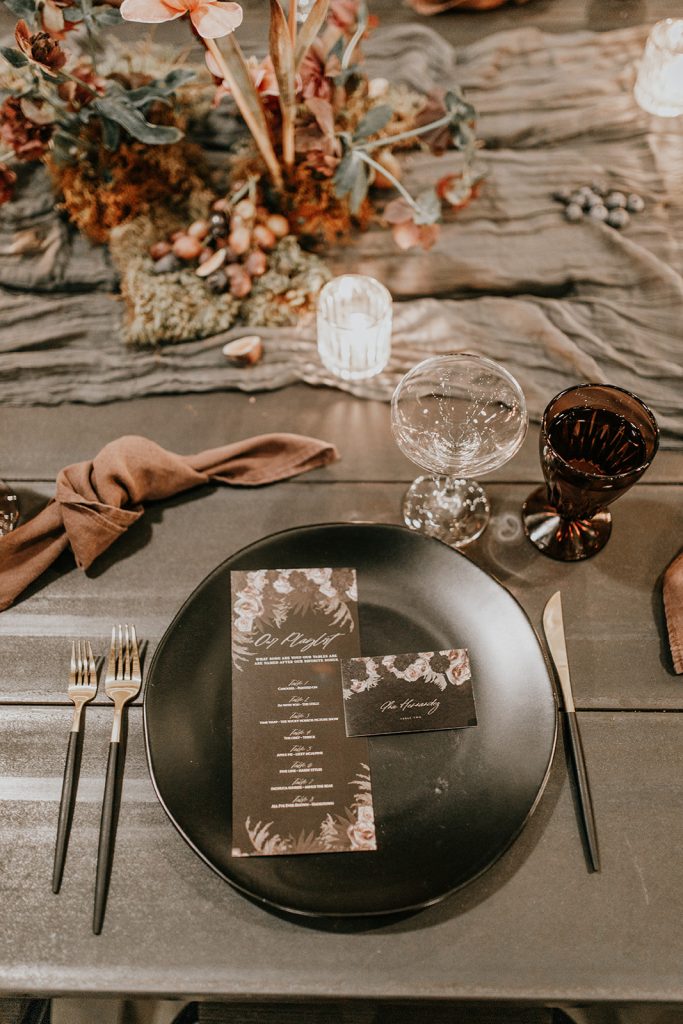 That brick wall was THE perfect backdrop!!!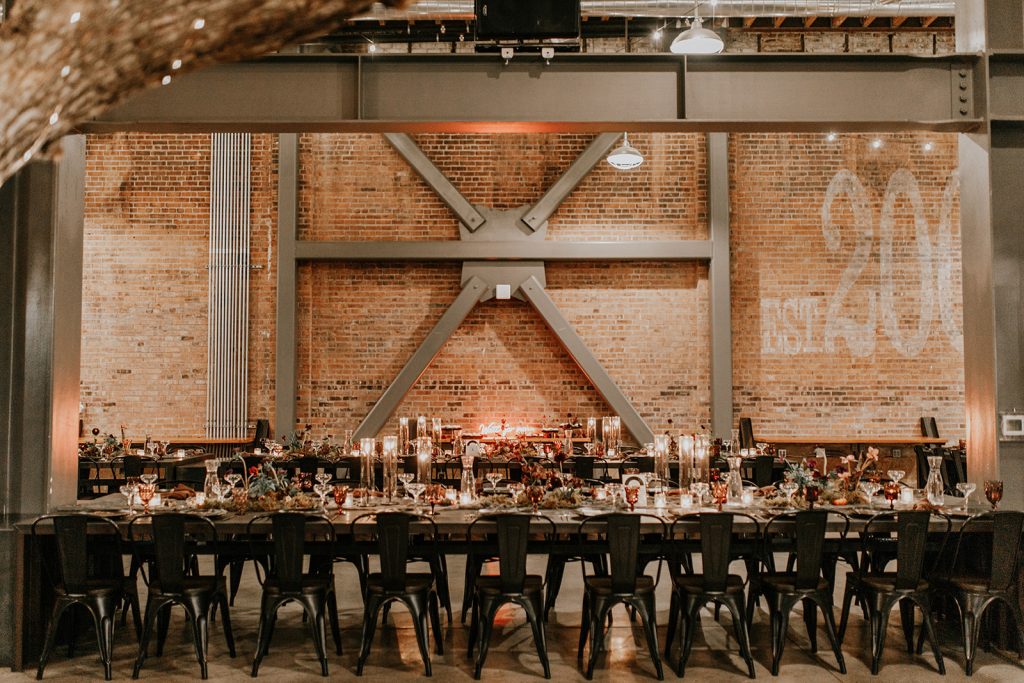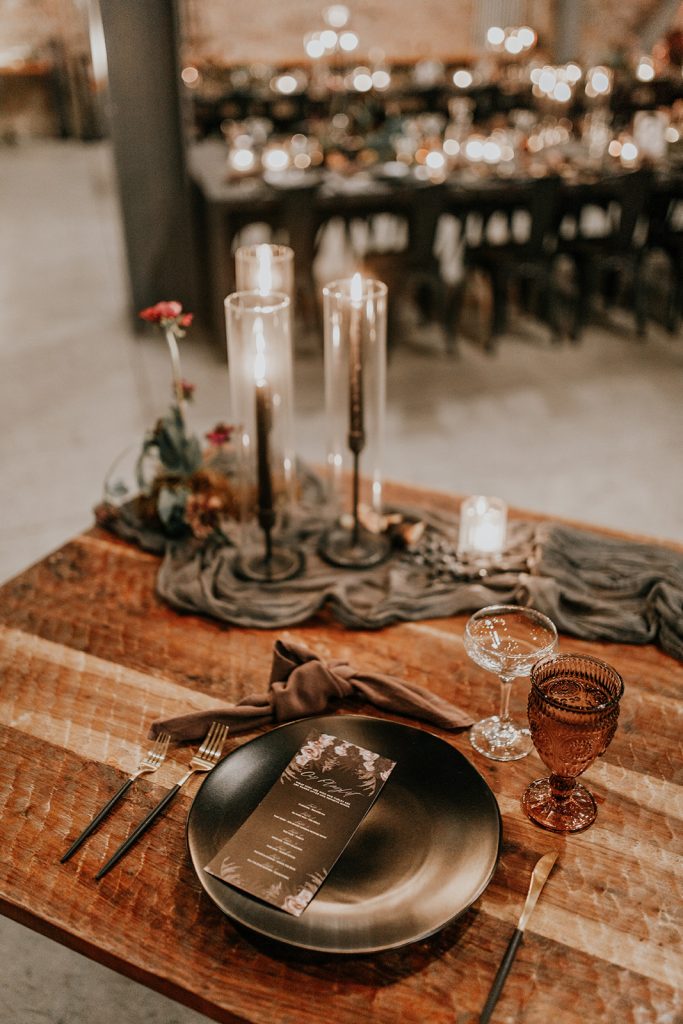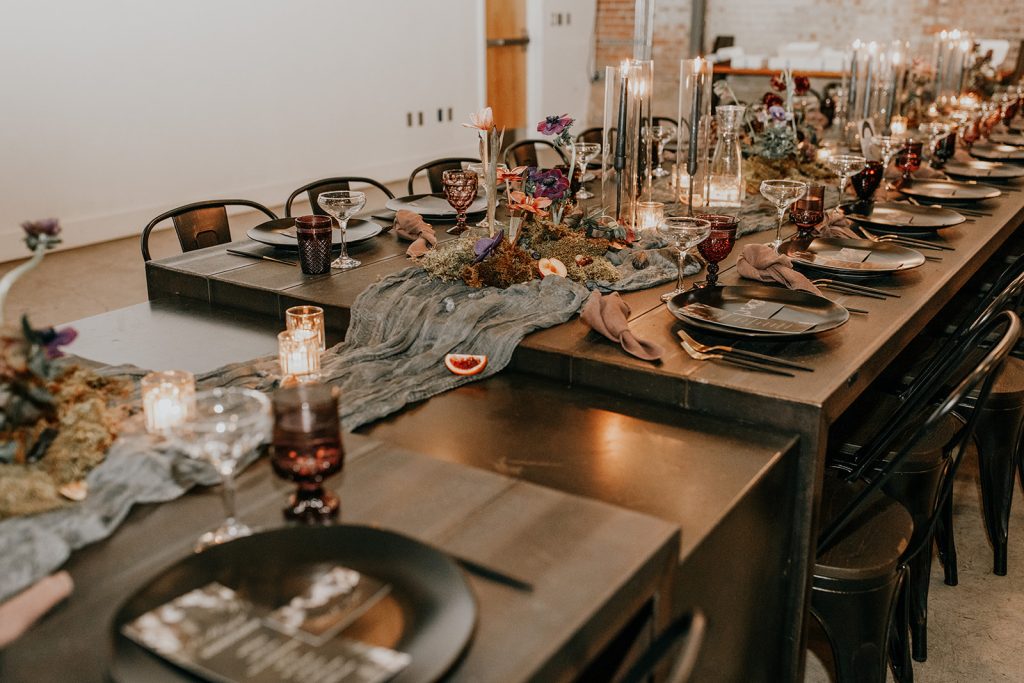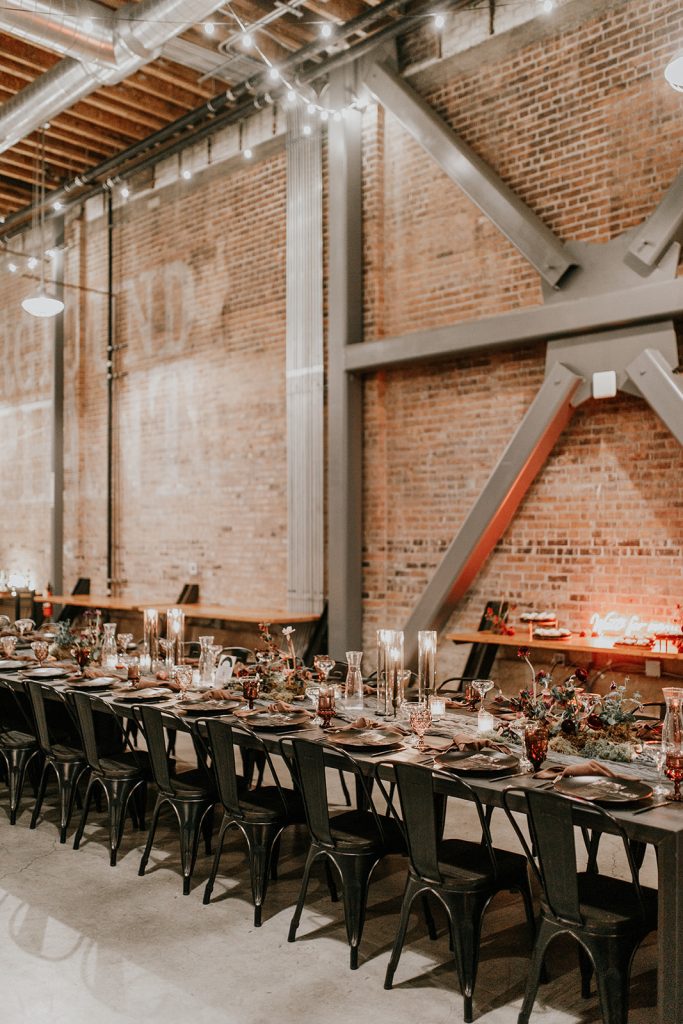 We are loving this sweetheart table moment for the new married couple! We reused floor arrangements from the ceremony and Venue 808 had those amazing chairs. Such a pretty sight!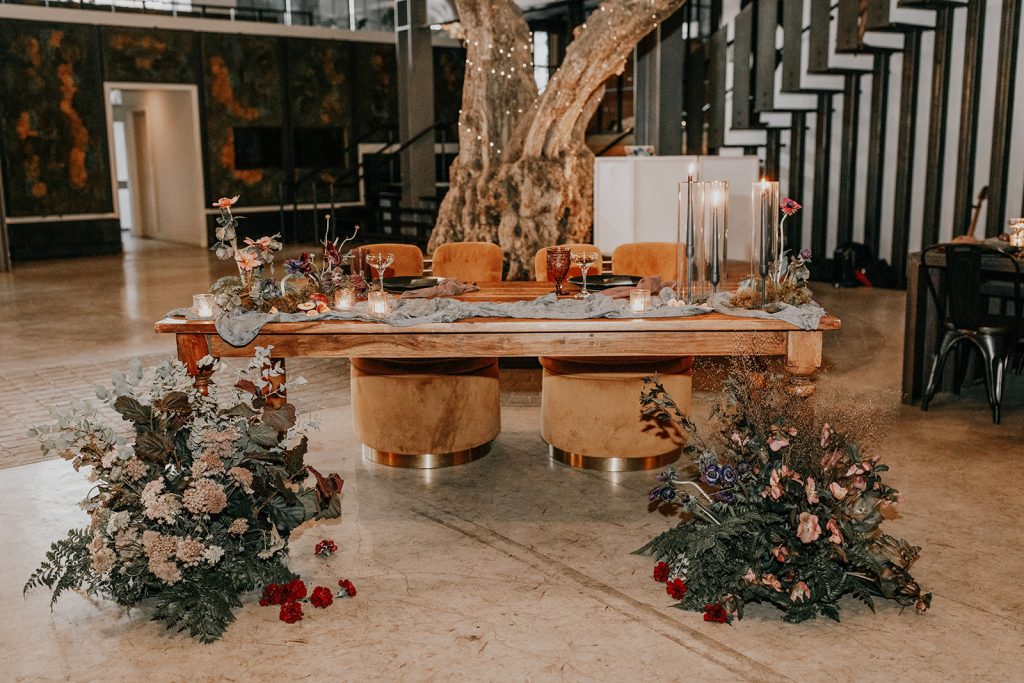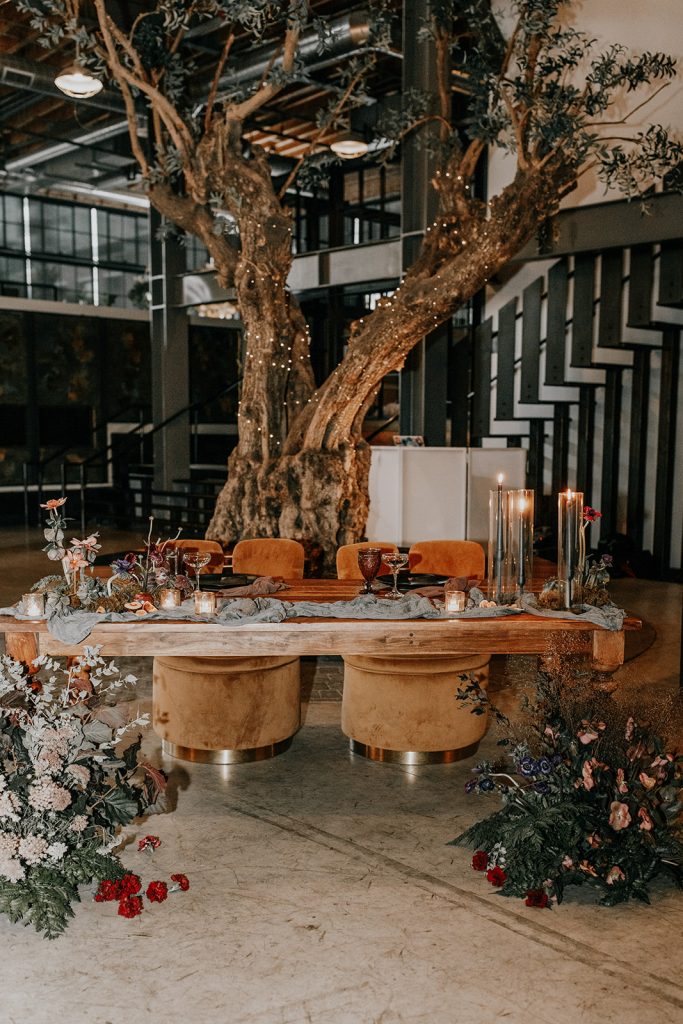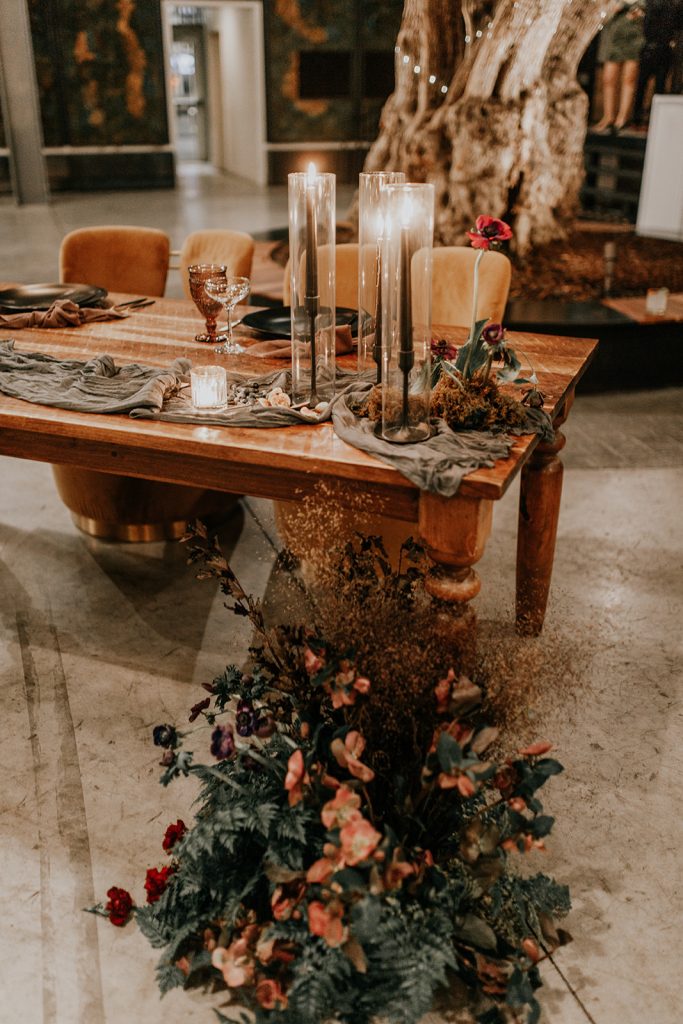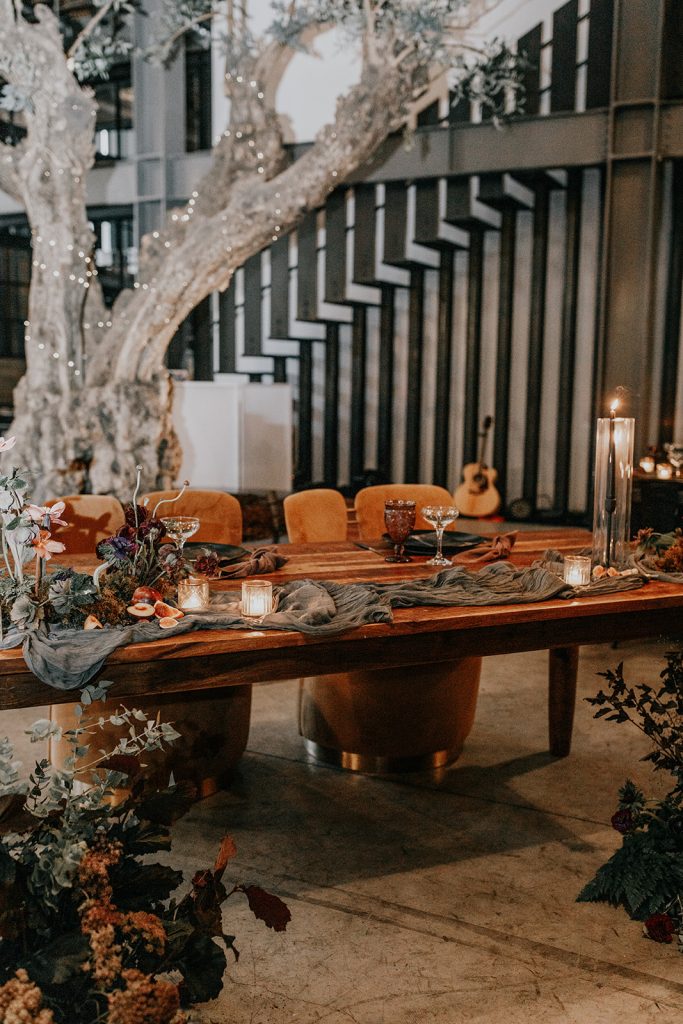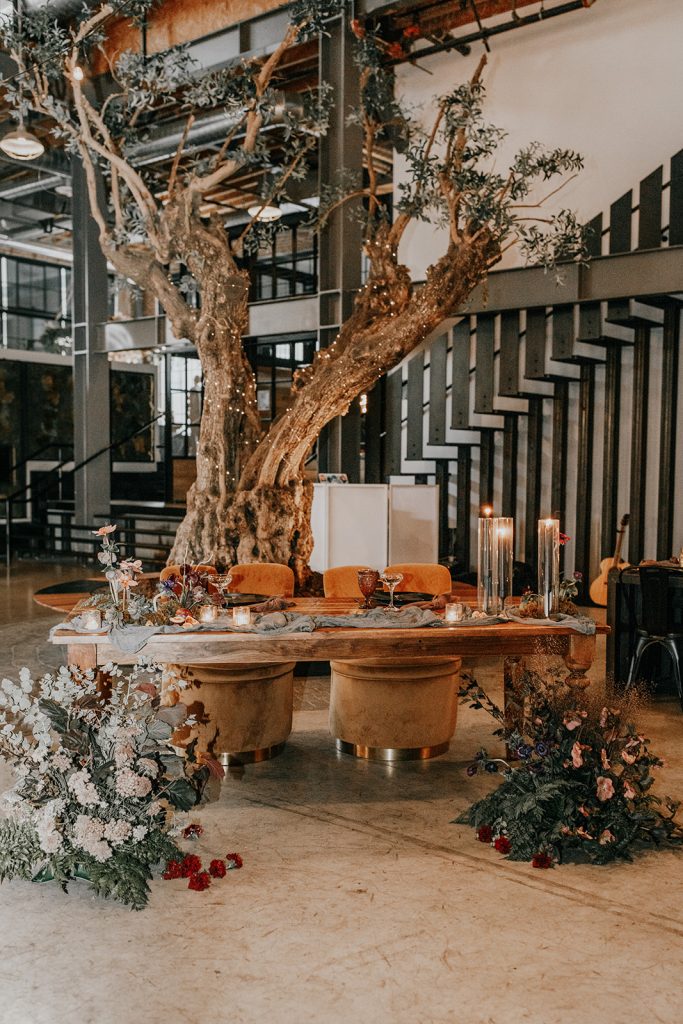 Dessert is always a must, the hardest part is waiting for it!!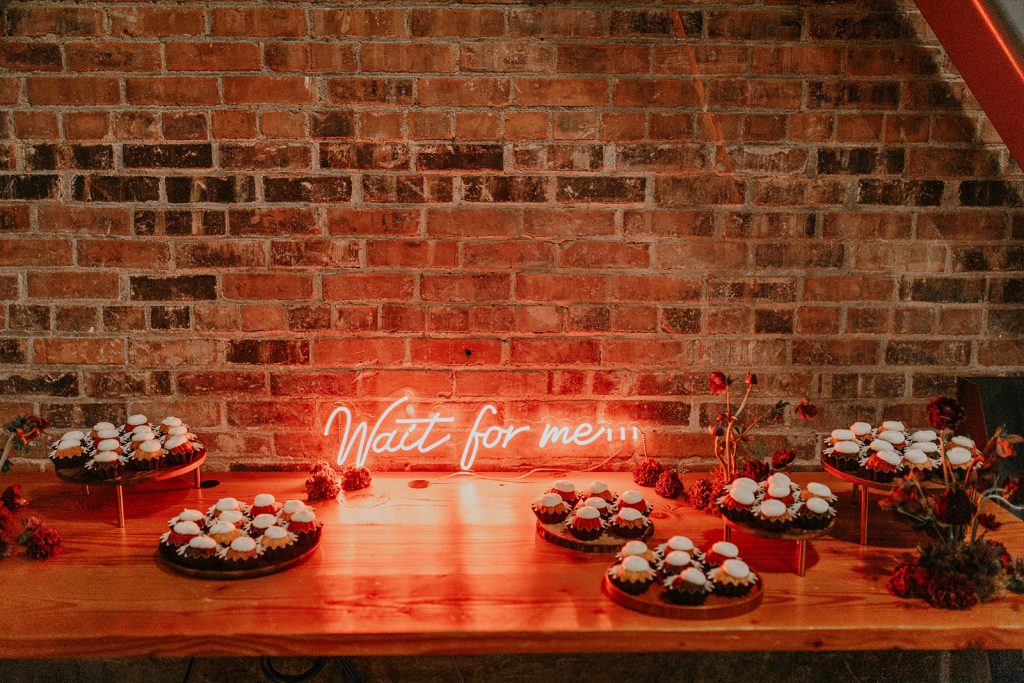 Introducing Mr. & Mrs. Padilla!!!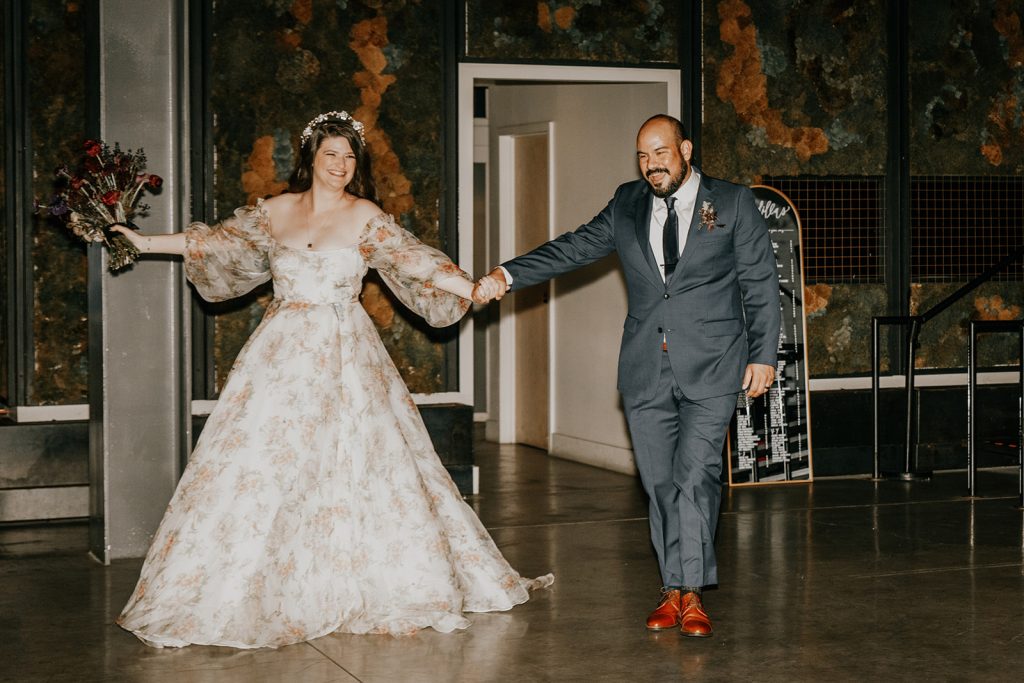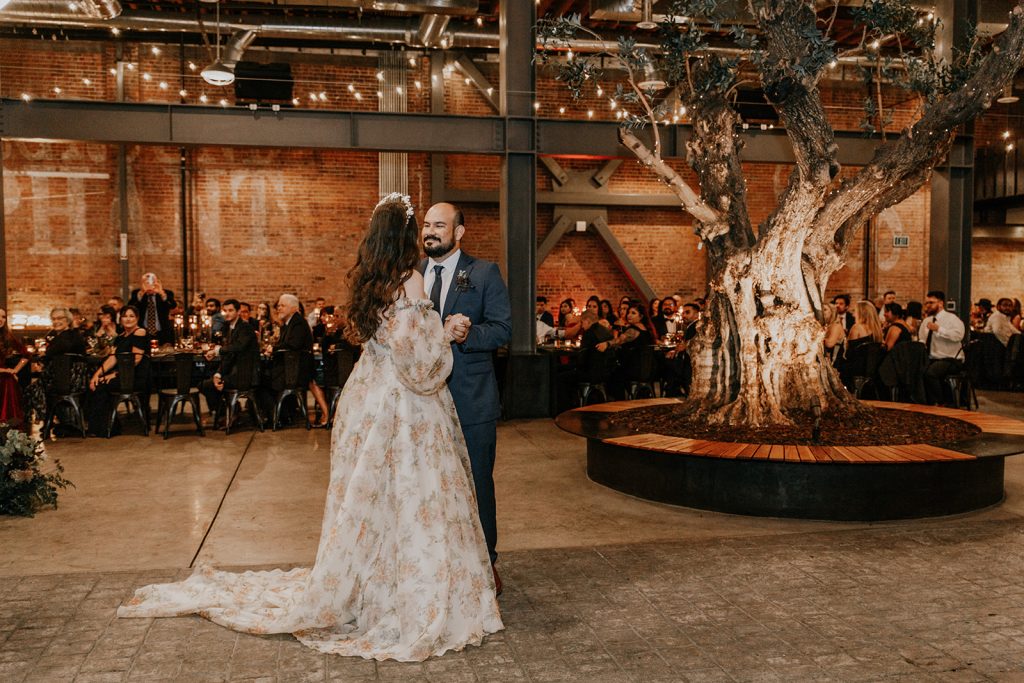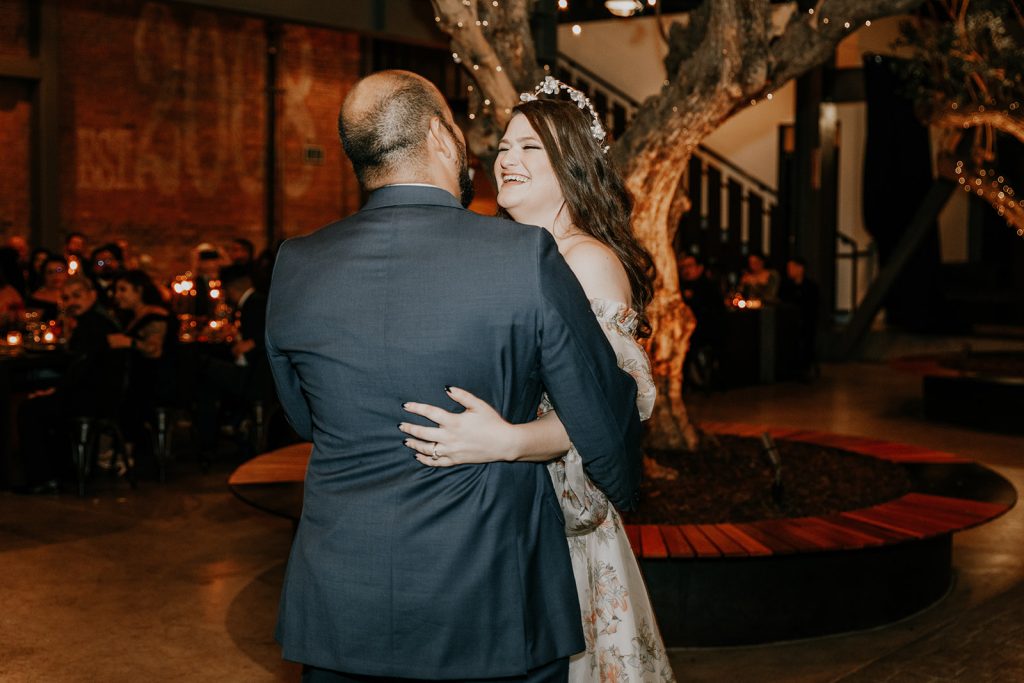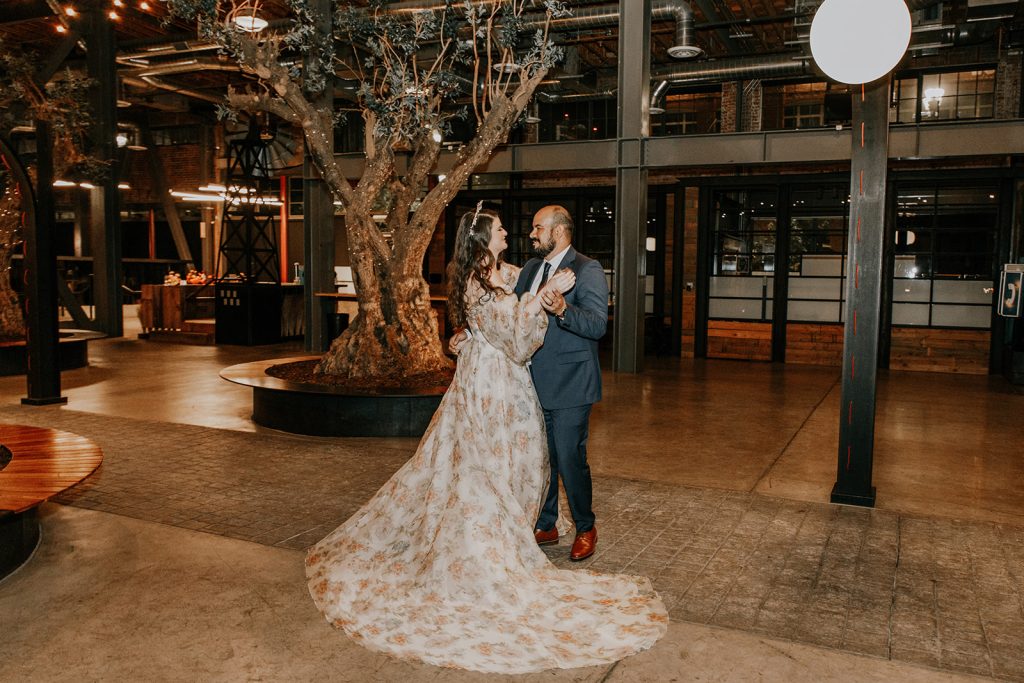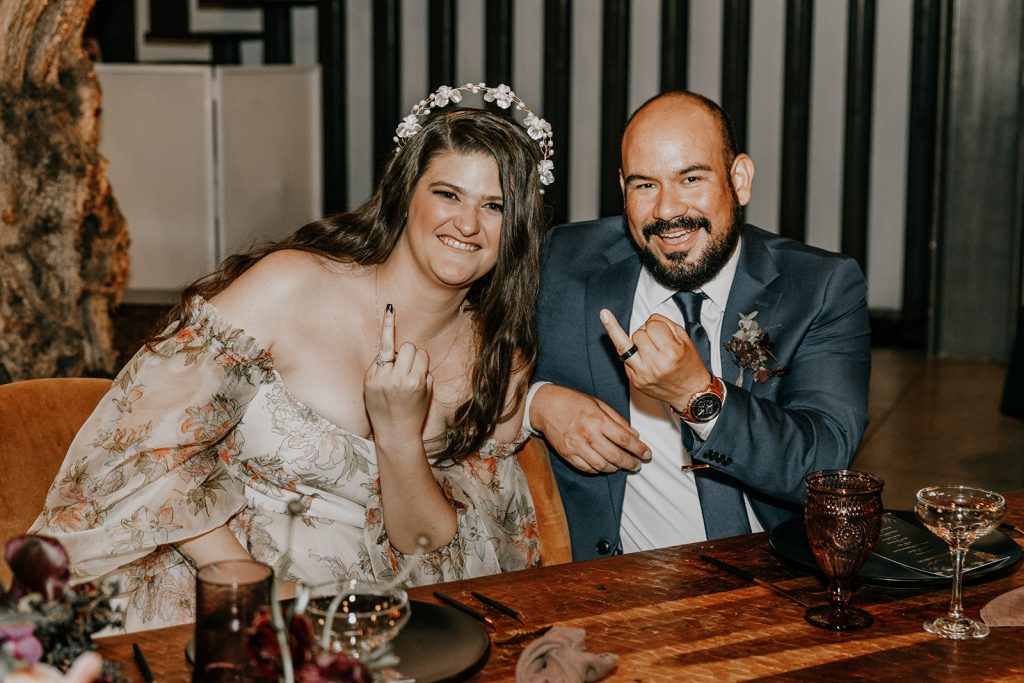 Such a rad night!!! Thanks so much for trusting us with your big day!! You two were the best!!!
xx
Jacquelyn