I used to have a shopping problem for myself and now that I have been fortunate to have two little girlies, I'm forever doomed to spend all my money on the cutest outfits out there.  I saved most of my daughter Edie's clothes just in case I had another girl, but I as I continue to shop for her, I also shop for the newbie miss Isla.  Here are some of my favorites at this stage…
We just highlighted this adorable line Paush last week (see the post here), which I can't get enough of….espeically in the teensie weensie newborn size.  You can find this adorable little number at our favorite children's boutique Sweet Threads in Long Beach.  It's a part of the Lucca Valentime for Paush collection.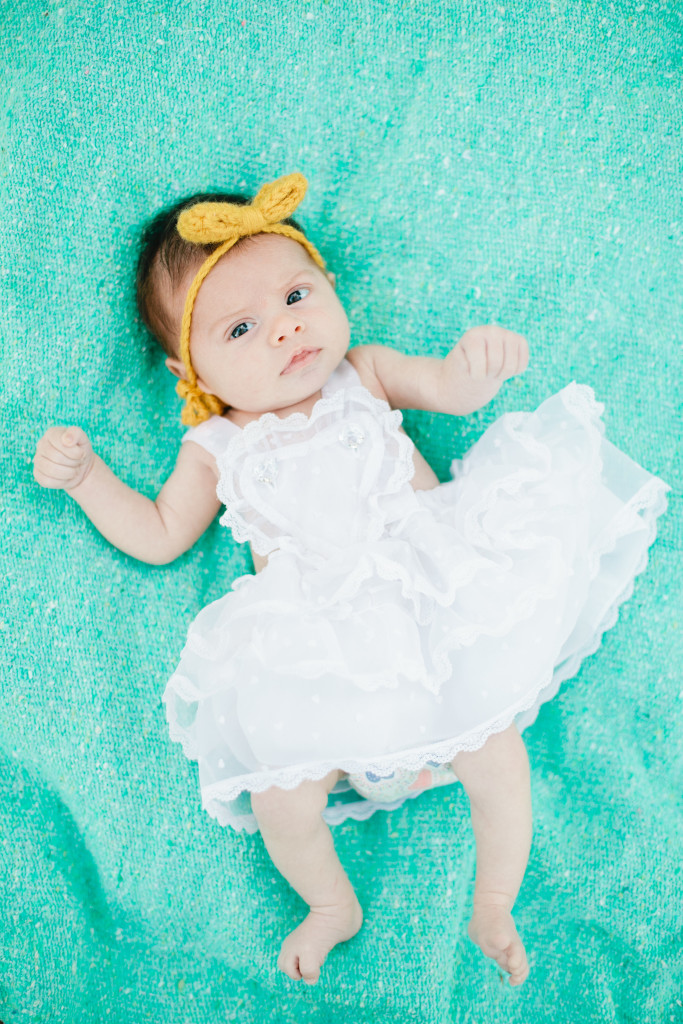 This next little dress I LOVE.  It's so colorful and just so adorable in this small size. It was a gift from my family on a visit to Mexico, actually for my older daughter Edie…one of the gems I kept.
Cute little headband I got at Nordstrom
These little bloomers are the best! I mean this fabric…from one of my favorite lines Cleobella.  They were a gift from Auntie Jacquelyn.  And of course the crib moccs from Freshly Picked…adorable.
Headband from Nordstrom and eggshell organic onesie from the Gap.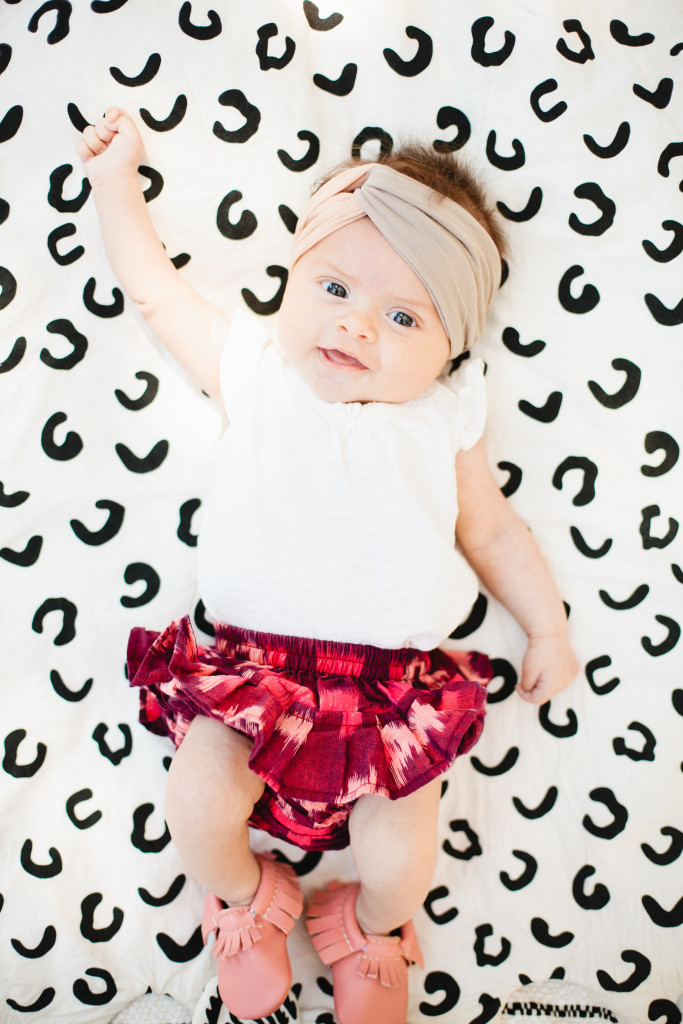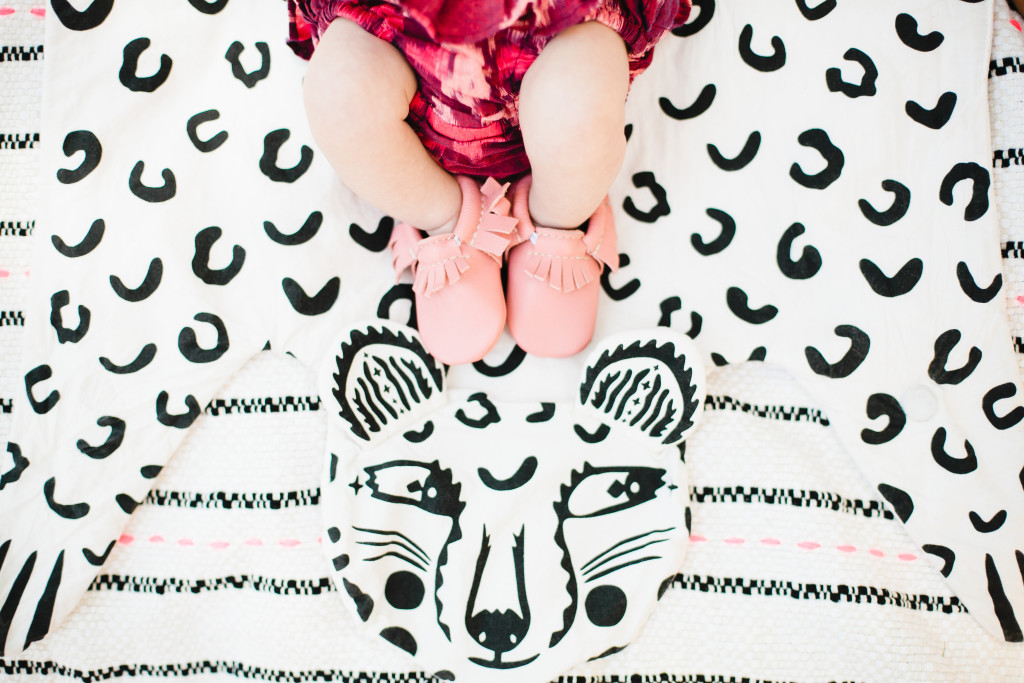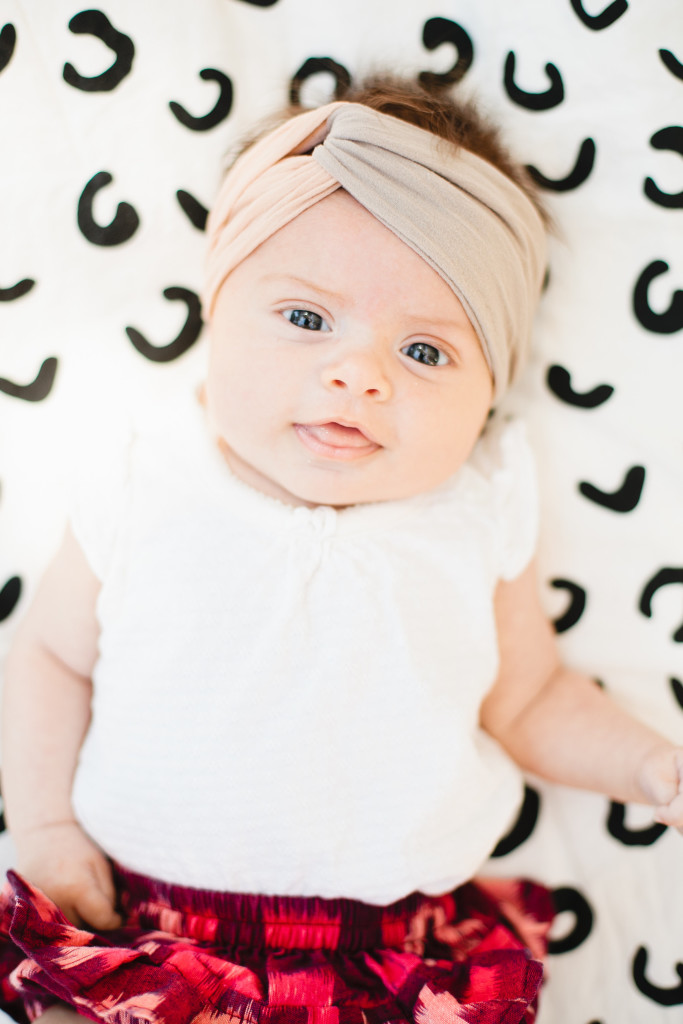 Stay tuned for more dress the babe coming your way!!
XO Leah