We recently were asked to share our favorite pieces of jewelry and why we love them…
There are so many fun pieces of jewelry that we have, some that we wear for special occasions only, some that were passed down by family and some that we found on a trip that remind us of a special time or place.  Here are a few of our favorites and why they are so meaningful to us…
Photos by Megan Welker
Jacquelyn
I love buying costume jewelry and often find myself browsing jewelry while shopping around, but there are a handful of pieces that I wear nearly every single day, and these are them…  The first is a necklace that my husband and my son gave to me on my first Valentine's Day as a mom.  It simply says love in a beautiful golden script, and it couldn't have been the more perfect gift.  I can layer it with other necklaces and it is the perfect reminder of the love my little family shares.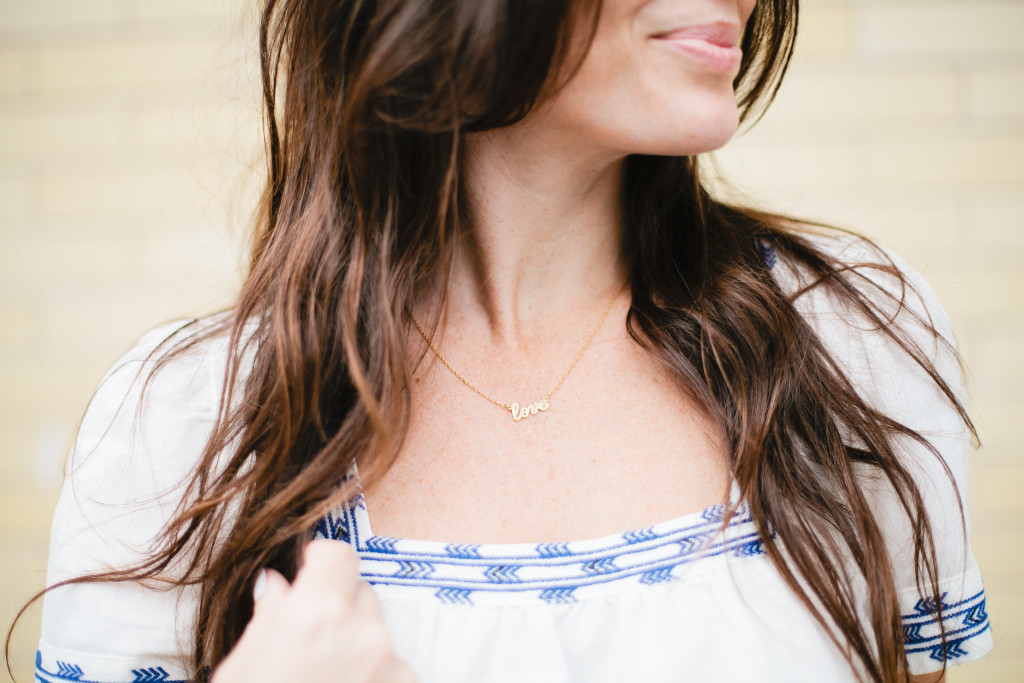 The second is a tiny rose gold heart ring by Catbird that my sister gifted to me.  I love how delicate it is and that I can wear it matched with my wedding rings so seamlessly.  She knows me so well and knows my love affair with rose gold, it was such a perfect gift and I truly treasure it.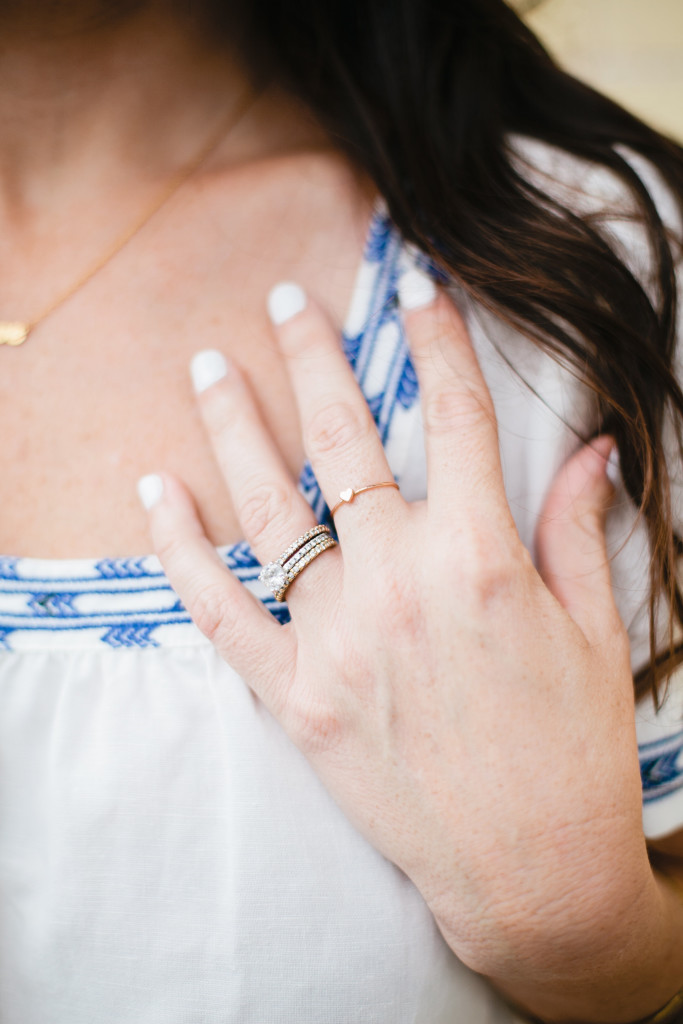 The last pieces are from my dear Beijos gal pals… Abby gifted me my custom Cleobella "Court" bangle while I was pregnant.  I had told her that I wanted to name my son Court before we had officially decided and I remember her asking me "Are you sure it is going to be Court??" and I didn't know why she was so persistent!  I later found out that she was planning this wonderful surprise!
The other bangle is a vintage find from Leah, she gave me this beauty about 5 years ago.  We were at a holiday party where a lady was selling vintage jewelry and we had a few too many glasses of wine, we were leaving and Leah pops out this sweet gift.  That is just how she is, always thinking of others.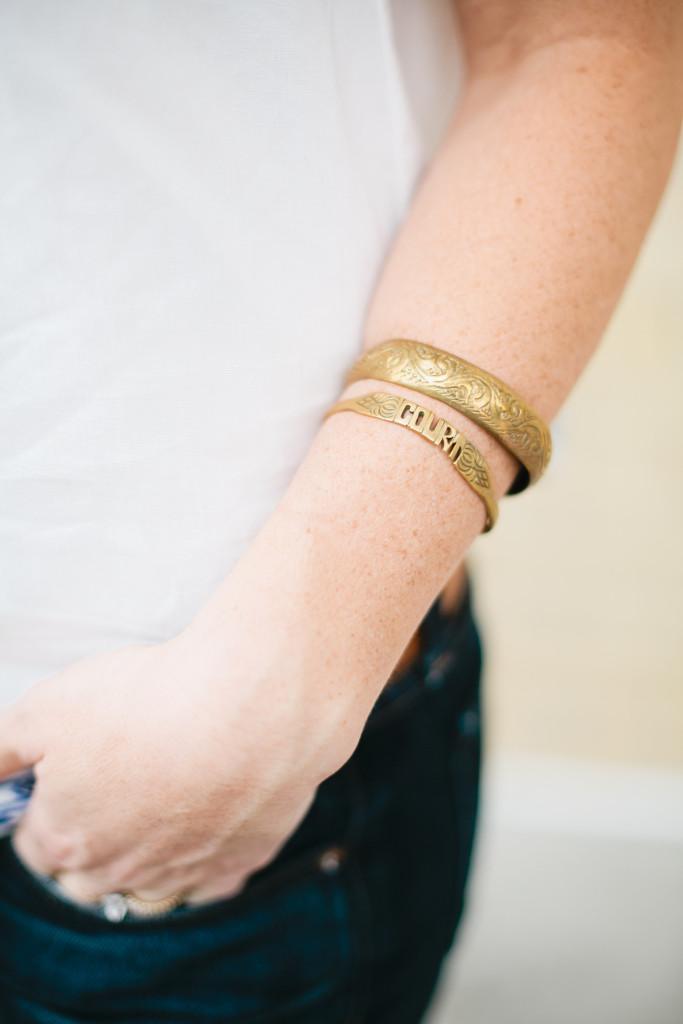 I love how each piece that I wear is a constant reminder of those that are near and dear to me.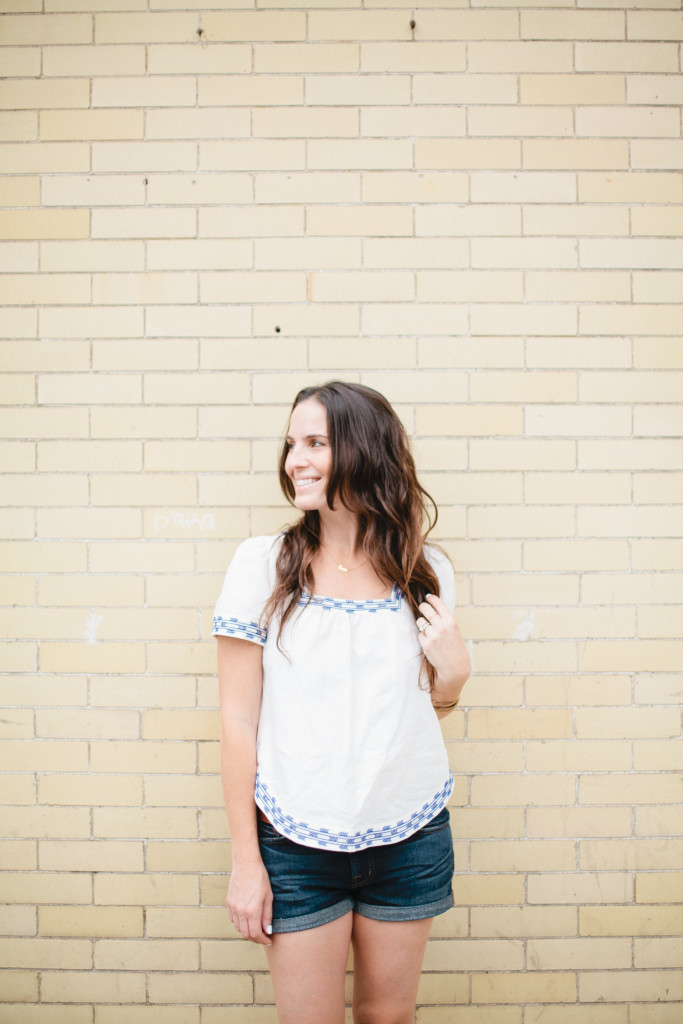 Leah
Like Jacquelyn, I love buying costume jewelry!  I really enjoy putting an outfit together and finding just the right jewelry pieces to make the outfit really great.  Here are some of my favorite jewelry pieces that I've accumulated over the years, most of them gifted and a special one passed down.  These are my go to pieces that are staples in my life everyday.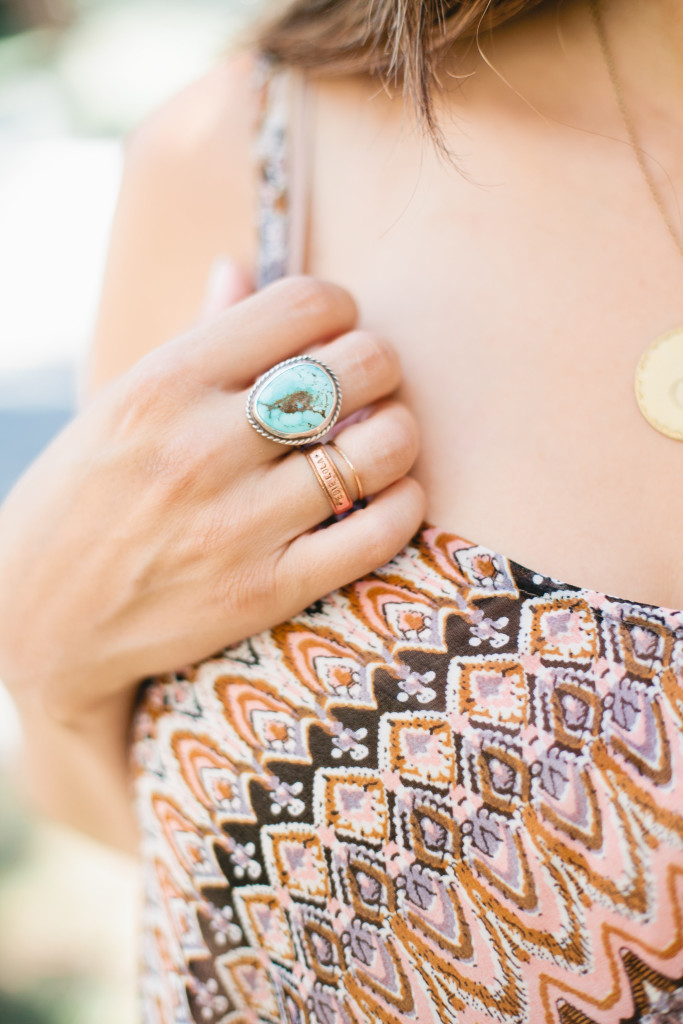 The first one is the turquoise ring…When I was in high school I would raid my mom's jewelry and she had all these rad turquoise pieces.  My favorite was this ring and I would always wear it.  One day my mom gave it to me and told me a fun little story behind it…On one of my parents first dates, my dad gifted it to my mom.  Those little fun details make it even more special.
The copper ring next to it is my "Edie Lola" ring, which was gifted to me by Jacquelyn.  Edie, as you may know is my first daughter.  I pinned it to my baby board when I was pregnant, and Jacquelyn got it for me for my birthday.  She is the best gift giver :) I wear this ring everyday, I feel naked with out it.
The ring next to it is just a cool layering piece I bought for myself  in Santa Cruz at Stripes boutique. I love the layered look, and especially mixing metals. I need to get an "Isla Jean" ring to layer onto this finger as well.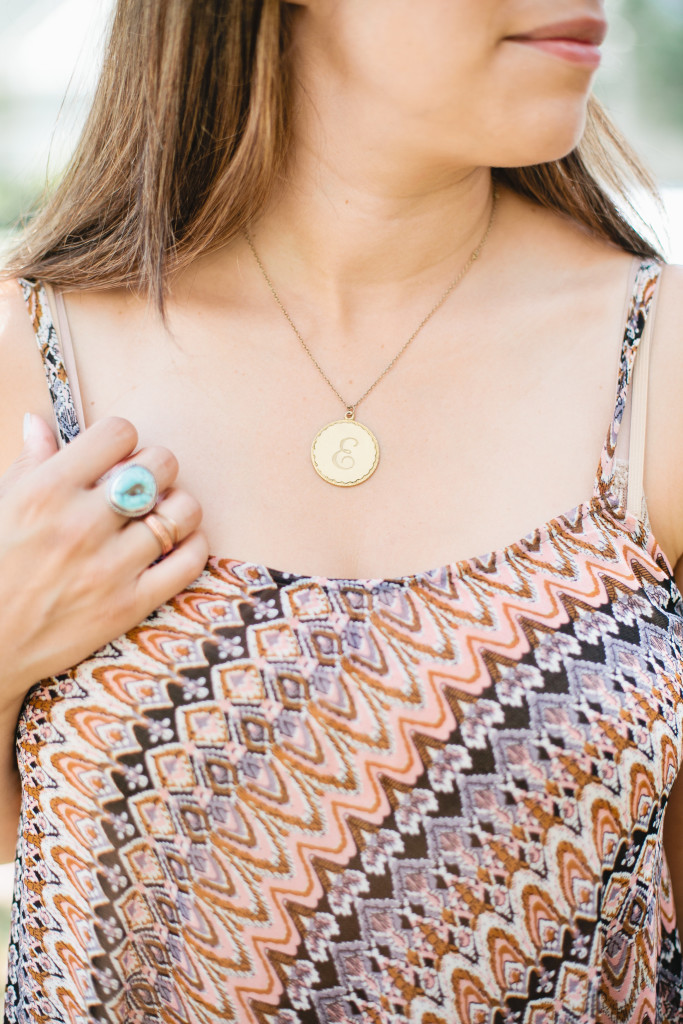 This is my vintage "E" necklace. One of my friends while vintage shopping picked it up for me.  She knows how much I love monograms and how special the letter is to me.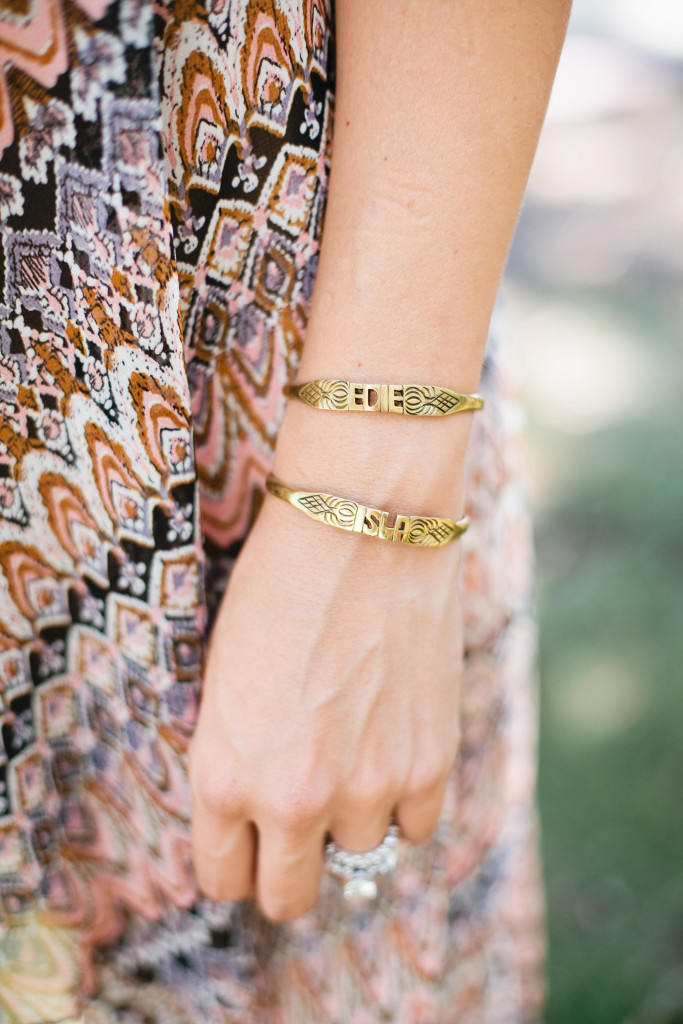 I've loved these bracelets from Cleobella ever since Abby and Jacquelyn introduced them to me.  I hinted to the hubby that I needed them, so they were on my wrist the following Mother's day. I love them so much, and get so many compliments when I wear them.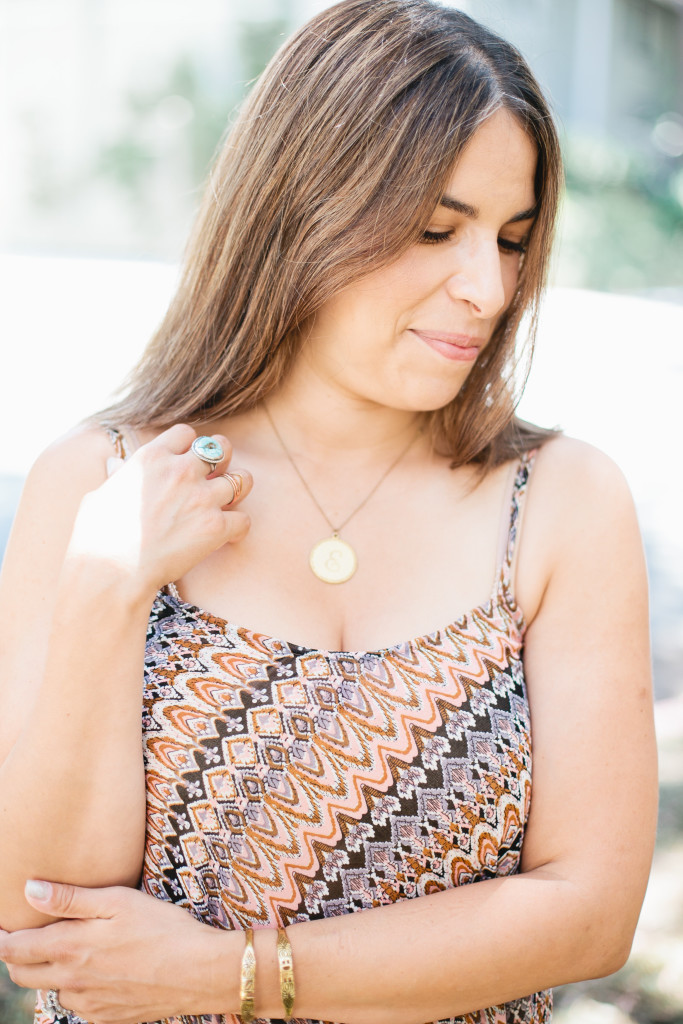 Creating this post we were introduced to the website Invaluable, a live auction site that has an amazing Jewelry selection.  We were especially impressed with their vintage collection!  We are huge fans of vintage goods but don't always have the time (or patience) to look for it… Check out their site here, and a few of our favorite finds below!