It's finally here everyone… The ultimate Game day.  What does everyone care about most?? The Game? The Food?  The Commercials?? The halftime show?? An excuse to get together with friends and family?? If your like us the commercials and food are pretty high up there, but that depends on the teams playing too.  If our teams are playing, then all the better the day becomes!! But let's get real…the food right??  We wanted to share our most favorite appetizers with you today, because it's all about munching and tasting a little bit of this and a little bit of that.  We couldn't resist these two apps as we mouth watered the names for a taste test!  Take them to tomorrow to the get together you are having or invited to…you and your friends won't be disappointed!
Taco Cupcakes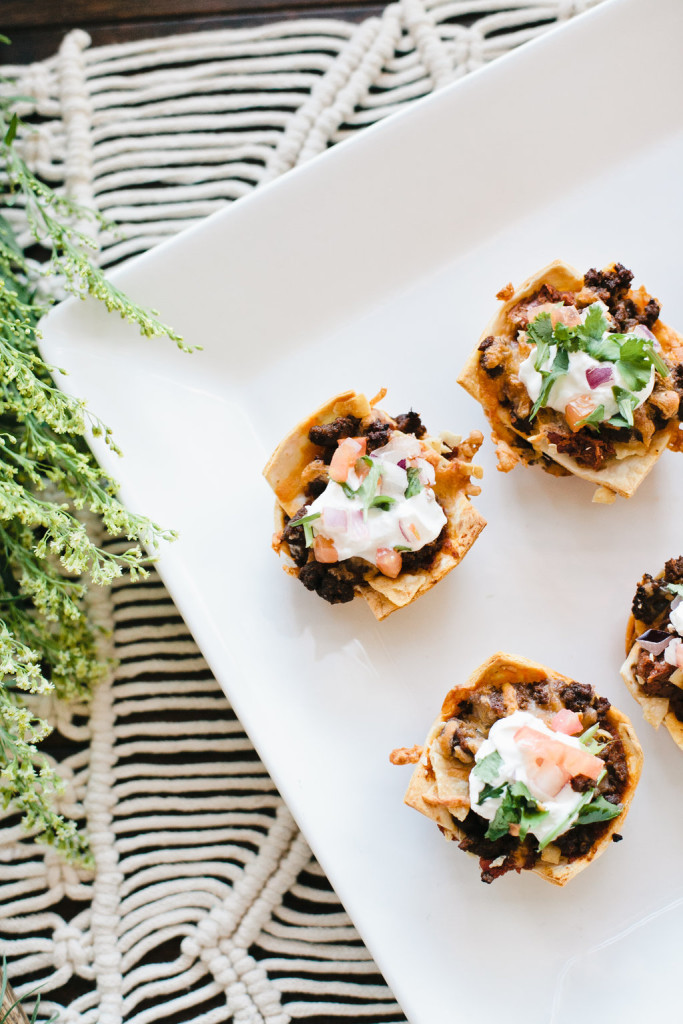 Here is the finished product.  They are the ideal finger food and bite size for all the yummiest flavors into one.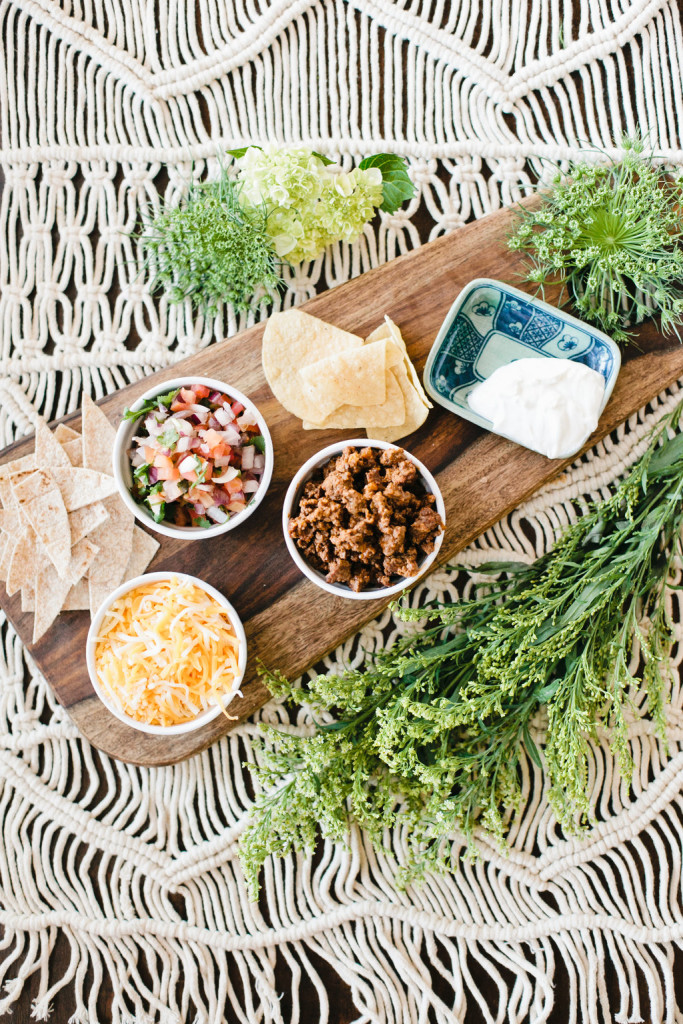 Here's most of the ingredients pictured above and a list of what you need:
1 pound ground beef
1 package taco seasoning mix
2/3 cup water
wonton wrappers
refried beans
tortilla chips
shredded cheddar cheese
Toppings: sour cream, pico de gallo (onion, tomato, cilantro)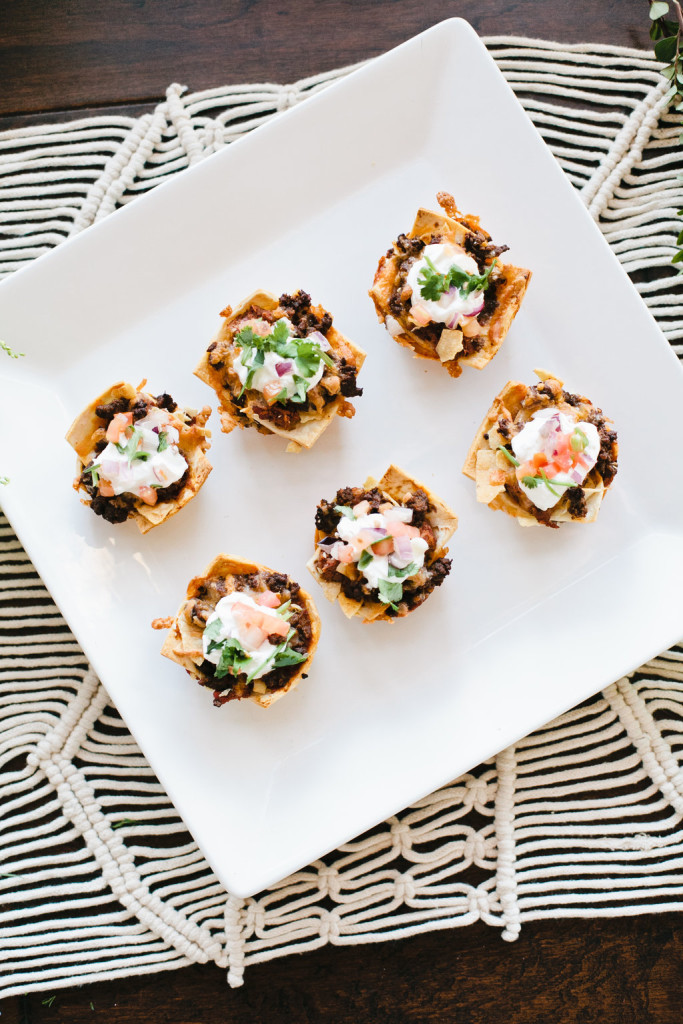 The presentation is great too right, you'll definitely impress the crowds taste buds and eye!
Ok, here's how to make them:
Preheat your oven to 375.  Spray an 18 cup muffin pan.  Brown the beef, and drain the fat.  Add the taco seasoning mix and let simmer for 4-5 minutes.  Place the wonton papers in the muffin pan.  Top with 1 tsp of refried beans.  Crush a tortilla chip and layer on top of the beans.  Add 1 tsp taco meat, 1 tsp cheese, then repeat the layers starting with the wontons.  Once you got your two layers they are ready for the oven.  Bake them for about 15-18 min or until golden brown.  Remove the cupcakes, put them on a pretty plate and top them with your sour cream and pico de gallo fixings. And your done!!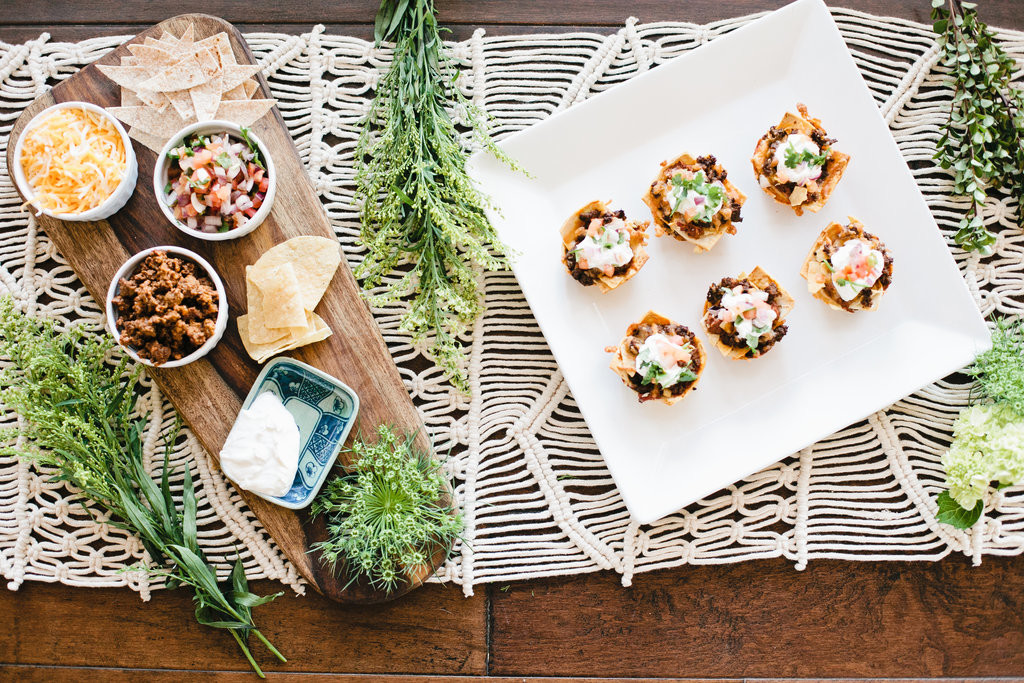 Easy right?? We have another easy one for you too…Next is
Cheesy Ranch Dip!!  Yes, dip people!!  Who doesn't love a good one…This one is so easy, it will definitely be the winner at your party.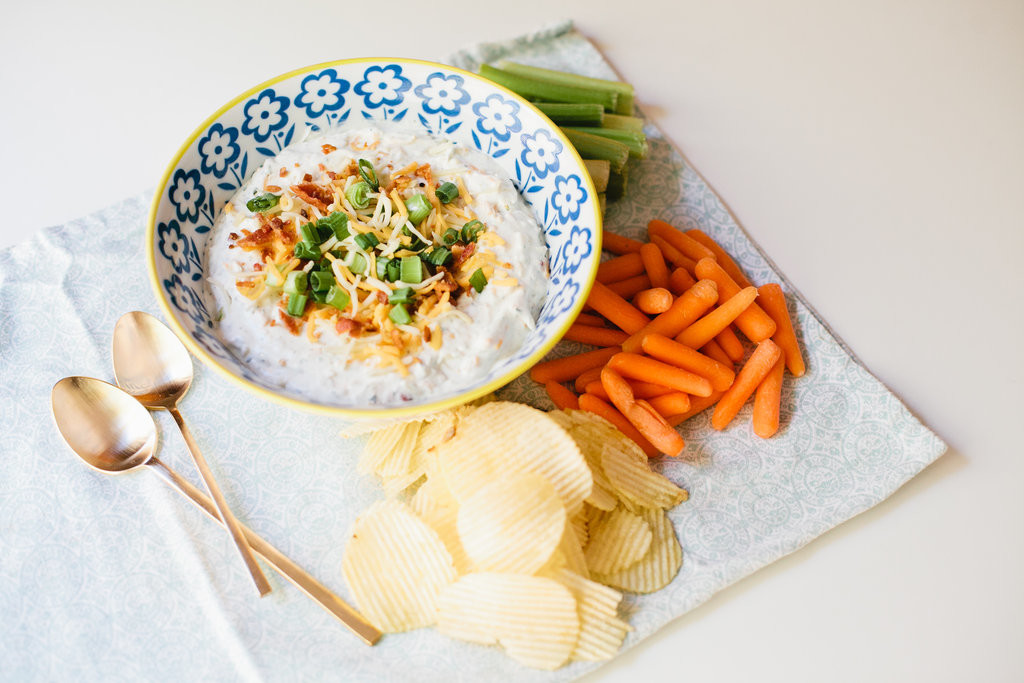 This is all you need…
Ranch Dip mix
Sour Cream
Bacon
Shredded Cheddar Cheese
Green onion for garnish
Chips and veggies
In a bowl combine the ranch dip with the sour cream.  Fold in the bacon bits and shredded cheddar cheese.  Refrigerate before serving and your done!!
Enjoy your day tomorrow everyone!! And don't forget the commercials!!
Xx Leah
All photos done by the lovely Megan Welker