The week before Halloween I find myself pinning yummy cocktails and appetizers that I want to make for all of Fall. It's around Halloween that I find that our Nothern California weather starts to get that crisp in the air. I get so excited for the turn of the weather that I go into full fall mode. Nothing screams more fall than apples, especially when you add in bourbon. It is the perfect fall cocktail. We have a few get together's this coming weekend and of course Monday and this twist on the apple cider bourbon will be keeping my pal's tummies fuzzy and warm. Instead of using the traditional apple cider, I went for it and did the apple-ginger cider. I got mine at my local Whole Foods, but I have seen it at most grocery stores. The other twist is changing up the bourbon for some whiskey. Heritage Distilling Co. has some great whiskey and bourbon, so I gave both a try. I keep both on hand to accommodate to who my crowd is. This weekend is for the whiskey lovers.
Photo by Yasmin Sarai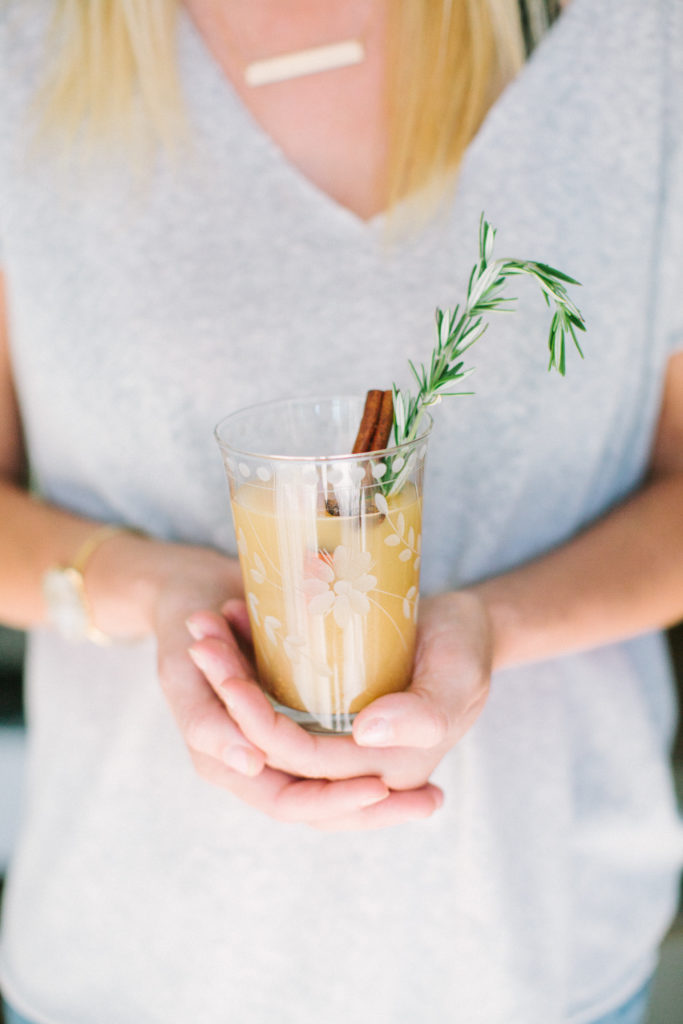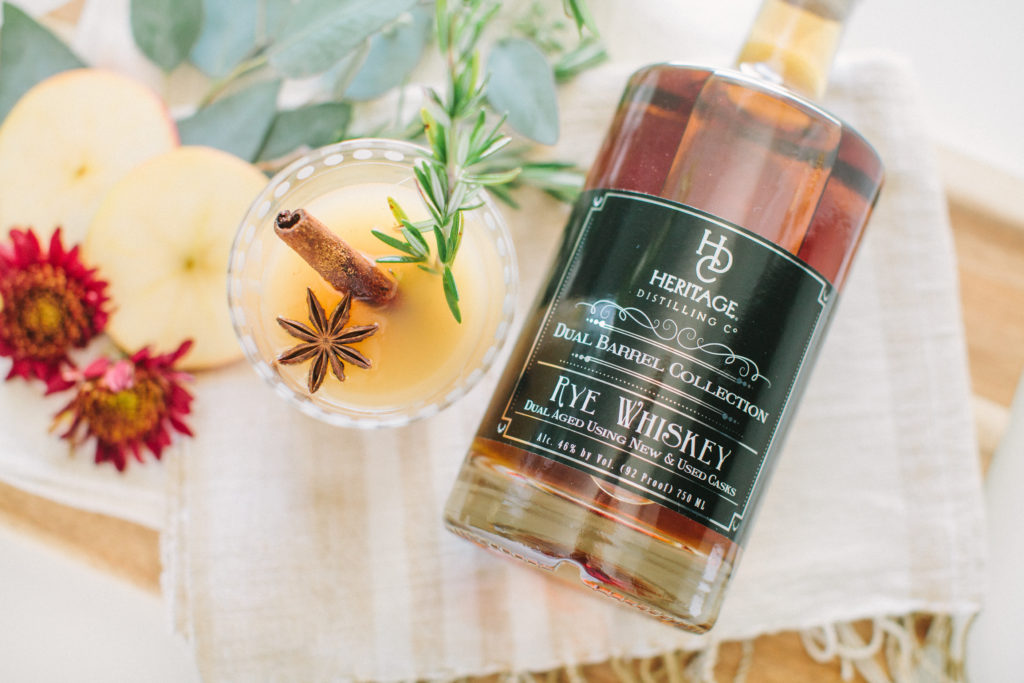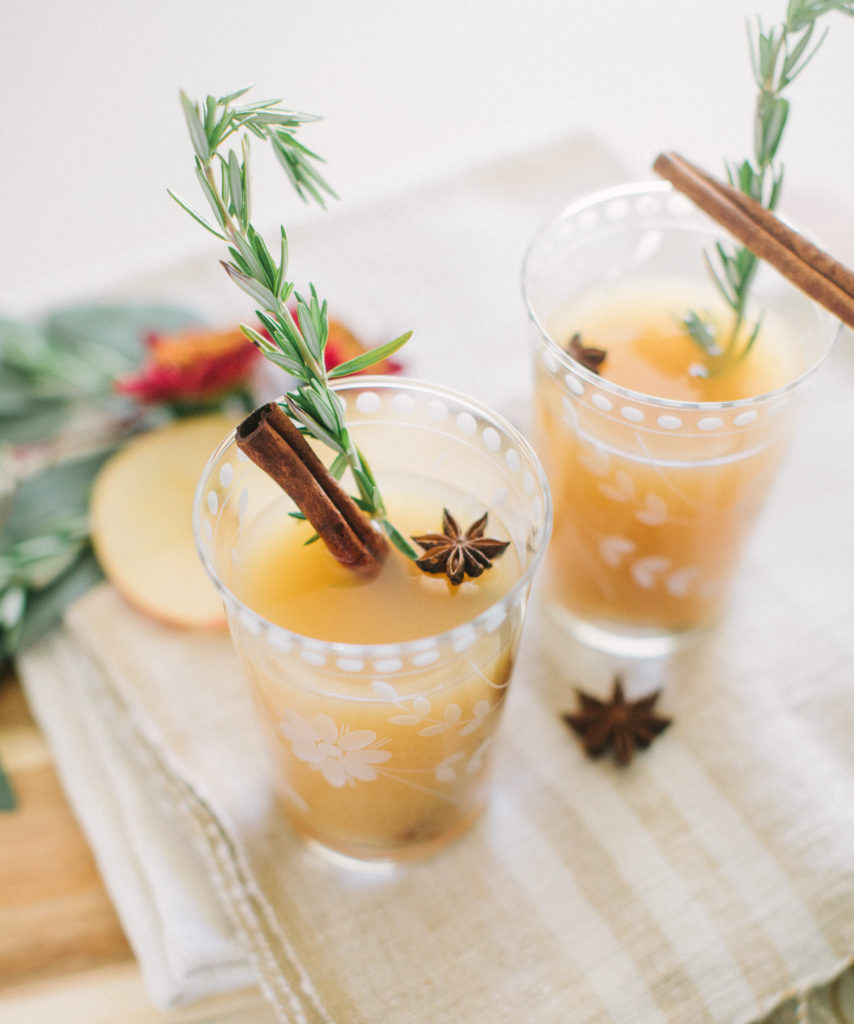 Apple-Ginger Cider Whiskey
Ingredients
Apple-Ginger Cider
 Ground Cinnamon
Cinnamon Sticks for garnish
Rosemary Sprig for garnish
Directions
 Mix 2 parts whiskey or bourbon, 4 parts apple-ginger cider, and two dashes of the ground cinnamon. Only use one dash if you aren't a lover of everything cinnamon like me. Stir or shake in a martini shaker. I like to use the martini shaker that way all the cinnamon gets distribute evenly. Serve with a cinnamon stick and rosemary sprig.
Delicious hot or cold.
Cheers to a warm belly!
xx
Abby