I love any chance to decorate my house, especially the fireplace.  Let's admit it; it's the center of attention in any house… such a snob.  I enjoy decorating for seasons vs. each holiday. When it comes to fall decorating, I like to use neutral colors with a sprinkle of fall tones. I try to do something different each year for the fireplace, it's a fun little challenge for me. Let's take a pause so I can recap you on my life these days. My family and I sold our house in San Jose, and we are making the move more up north. So needless to say, there is no fireplace to style this year. Insert sad face here. BUT good for me, I have friends like Meg Perotti that allow me to decorate their home to get my fix! Stay tuned for a whole lot of styling in the new digs!
This is year was all about simplicity and pumpkins. I love mixing the white and tan pumpkins together. Adding my favorite color combo of black and white to the scene, and you got yourself some fall fun all season long. Decorating for anything doesn't have to be hard, it should be easy really and fun.
Fireplace Owner and Photography by Meg Perotti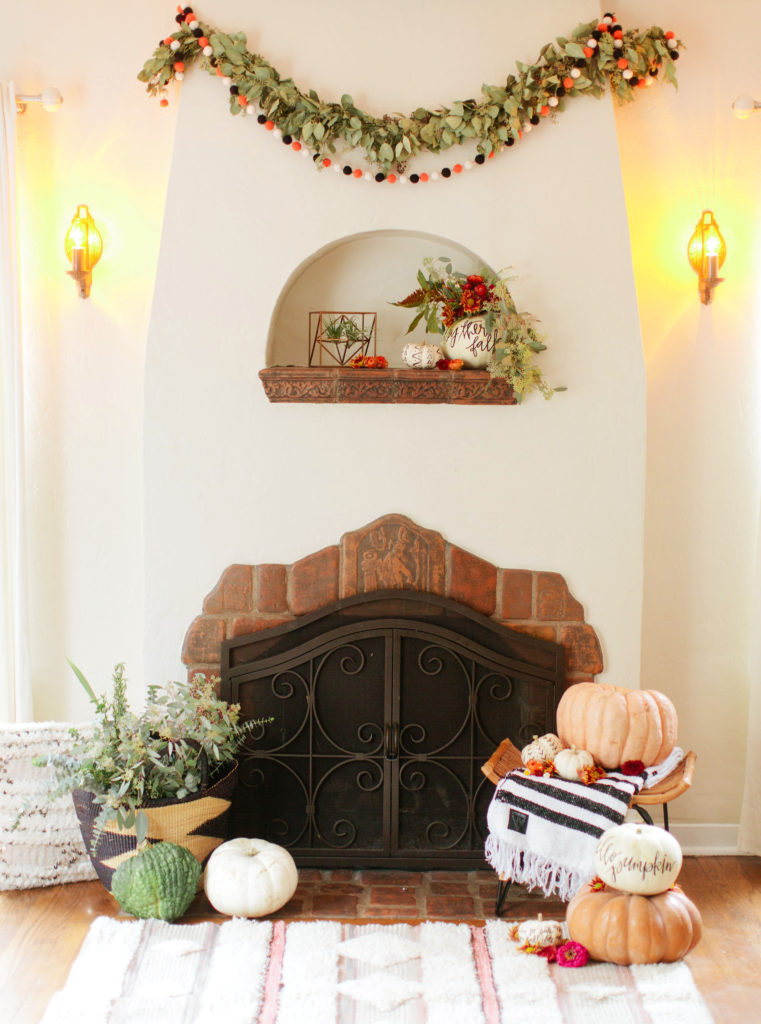 Doesn't Meg just have the perfect fireplace for fall!!?!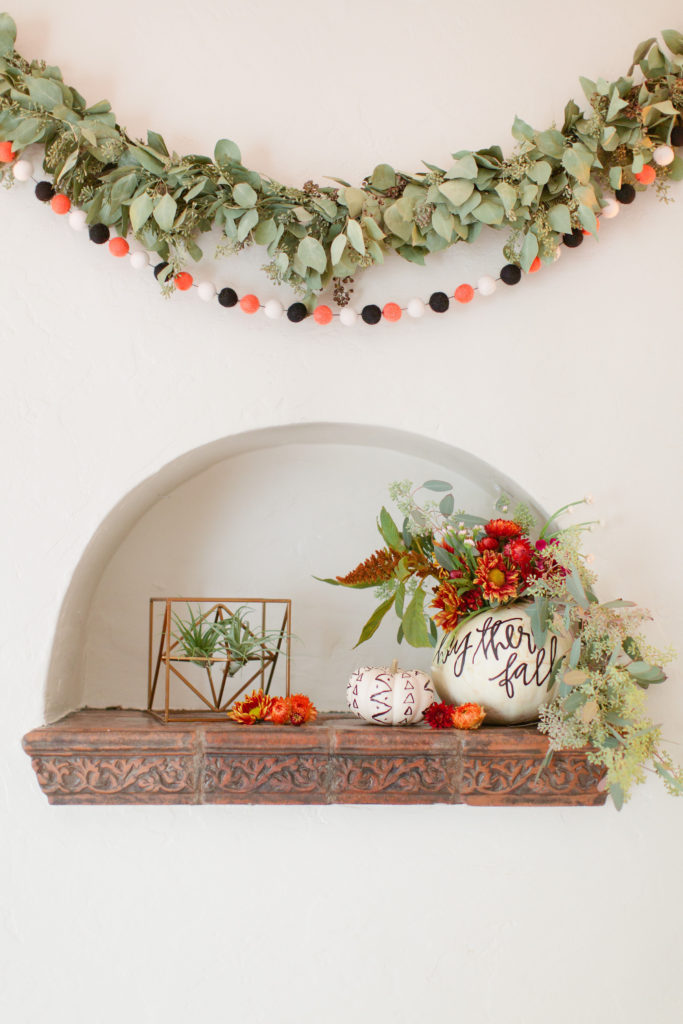 I love having fresh flowers in my house at all times. I simply cut the top off the pumpkin, and created a hole that would allow me to stick a can inside. This way when the flowers are on their way out, you could simply toss and refill.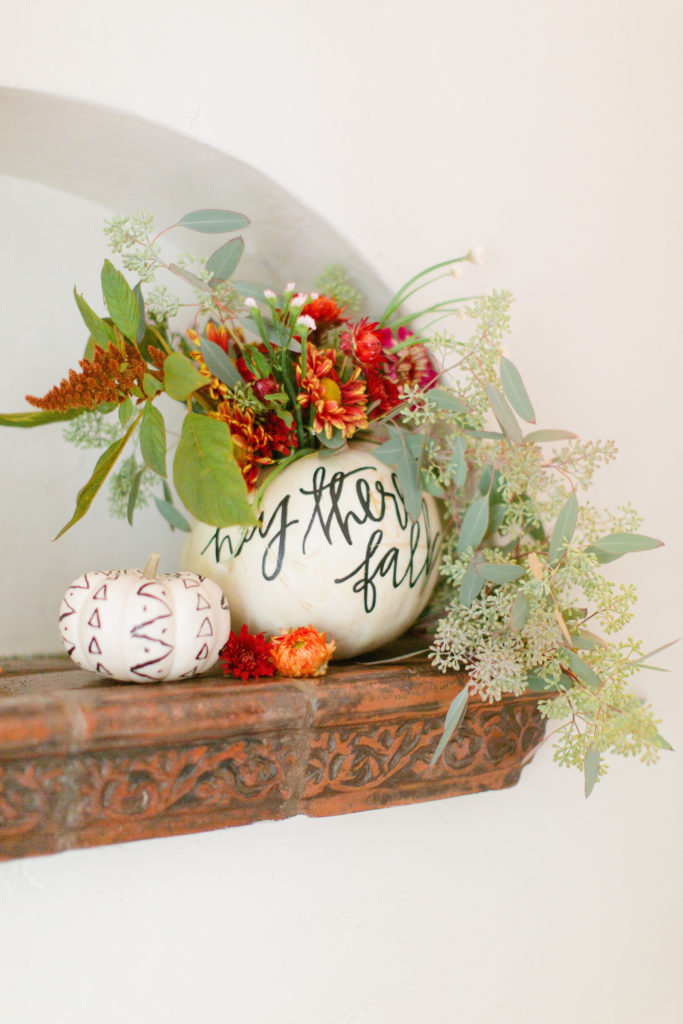 Pumpkin Calligraphy + Design by Meghann Miniello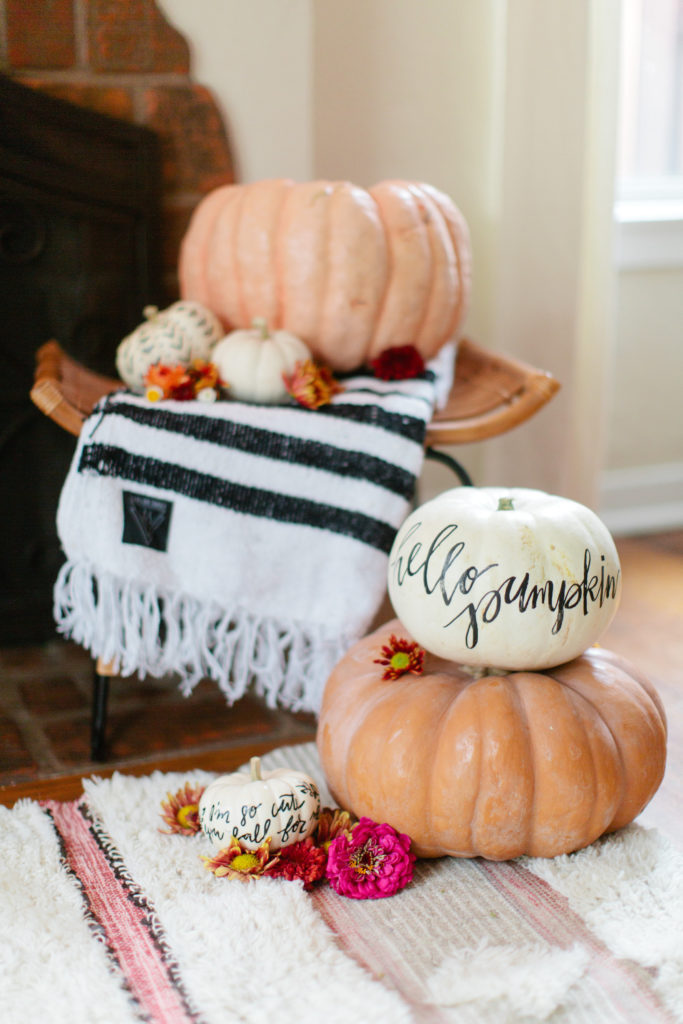 Driftwood Blanket | Gunn & Swain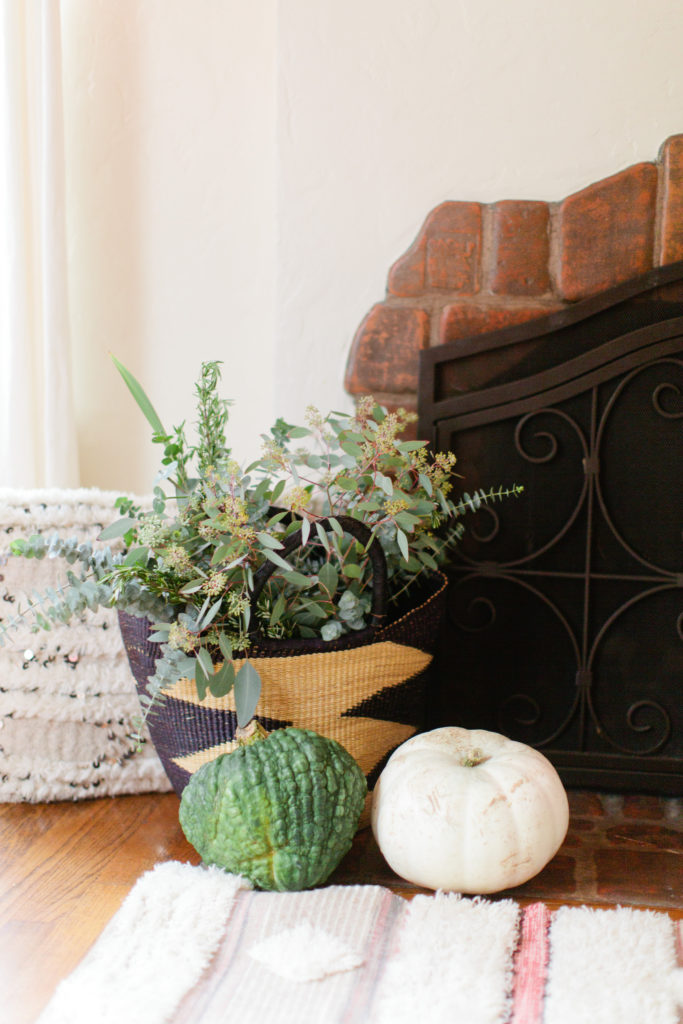 Bohemian Market Basket | The Little Market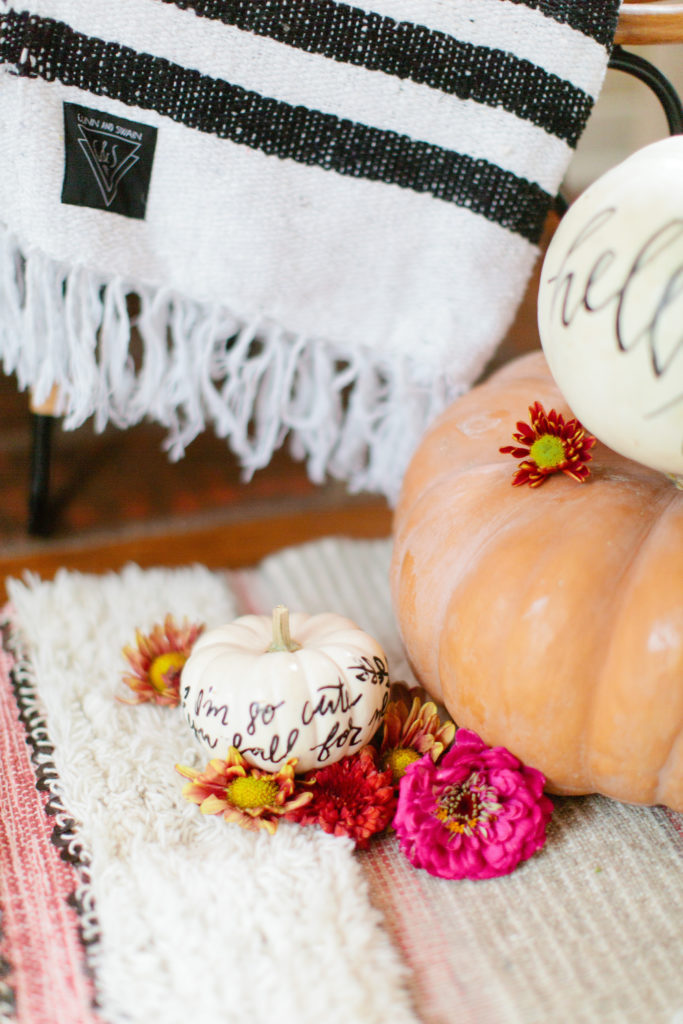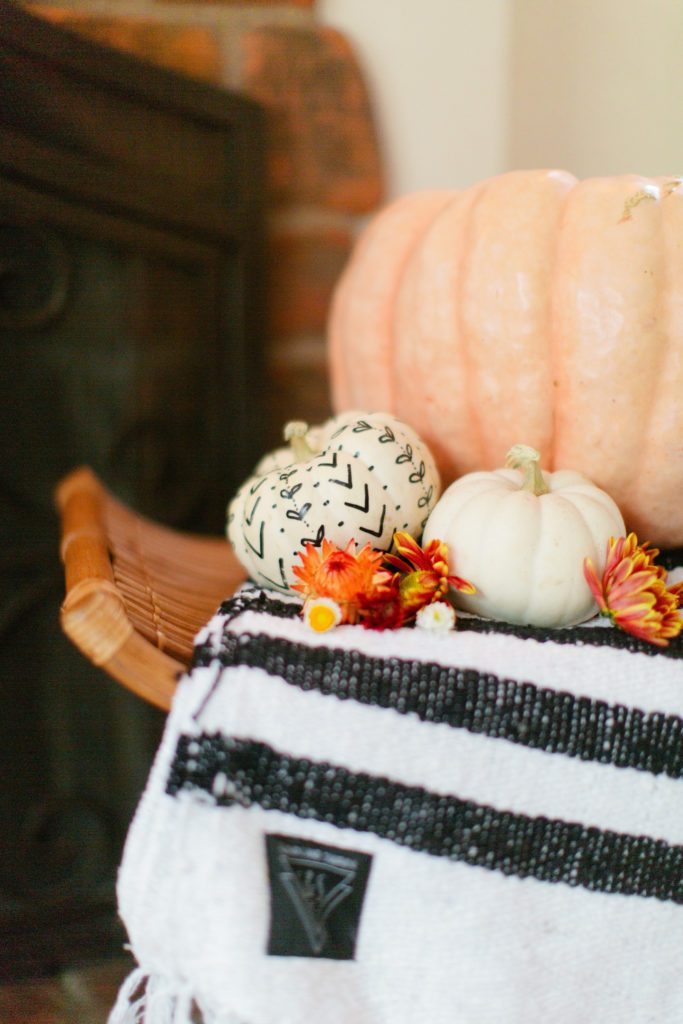 Add fun patterns to your pumpkins like this mud cloth inspiration created by Meghann Miniello simply by using a black sharpie.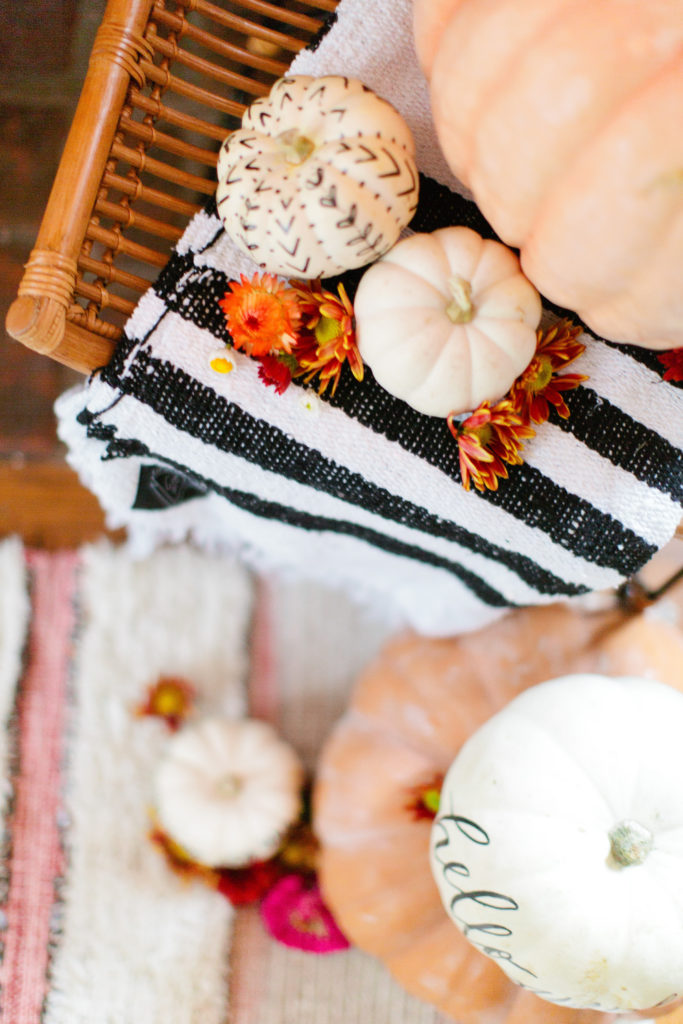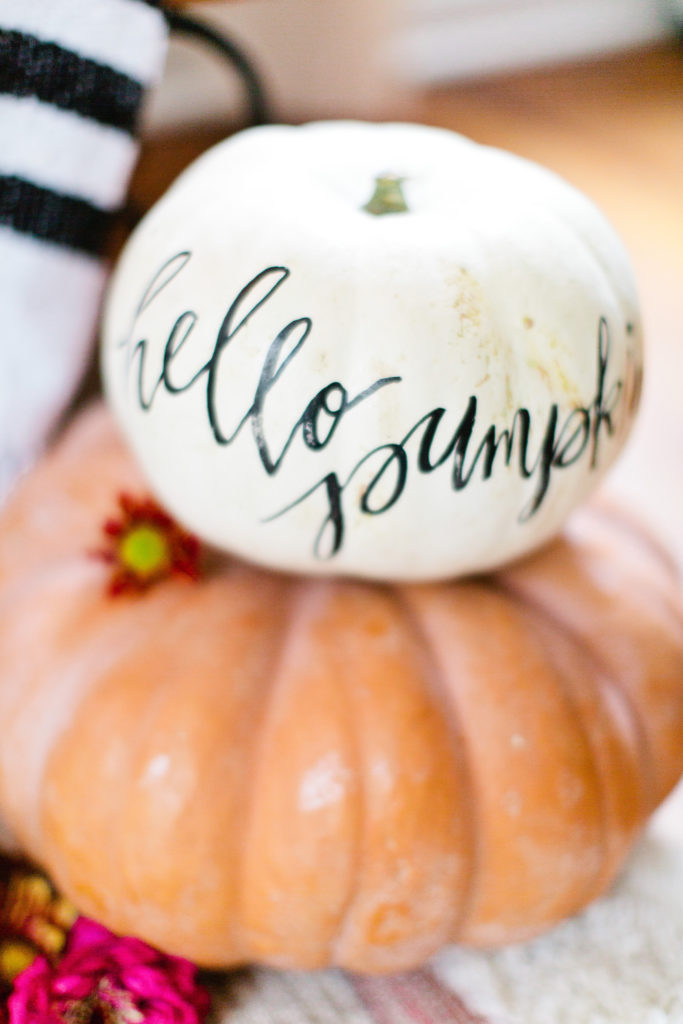 Happy Fall Y'all!
xx
Abby