You know we gotta have a little giveaway for you this month!!  And this one is a Fall essentials giveaway that will have you set for the rest of the season.  We included our favorite accessories for the season from some of our favorite vendors.  There's also a couple other items you may need to stay warm and cozy.  To enter and win this giveaway head on over to our Instagram.  Extra entries can be made by subscribing to our email list!  Now let's check out what is in this amazing Fall essentials giveaway!
Photos by Megan Welker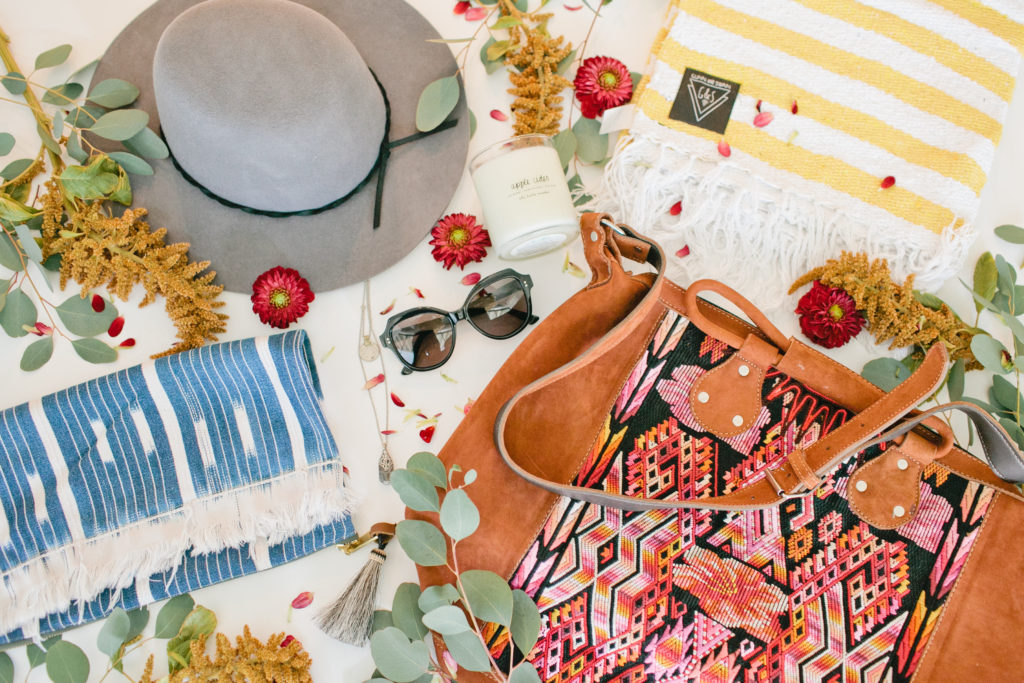 Looks pretty great, am I right?!  So here's what is in there…
1 Humble Hilo Large Suede Huipil Bag
1 Brixton Wide Brim Hat
1 pair Dobbin Sunglasses from WYETH 
1 Gunn & Swain Cocoa Beach Blanket
1 Boho Pillow Clutch
1 The Little Market Apple Cider Candle
1 St Eve Jewelry Necklace
Good Luck!
xx
Jacquelyn