It's that time of year!!! Time to get your holiday cards ready to send out! You know us and our love for Minted, and this year they did not disappoint!! Those artists must have had a lot of amazing ideas during quarantine because they really brought it this year.
We each chose a card and are ready to send them out – I know, a little ahead of the game! If you haven't had a chance to choose yours yet you've gotta check out Minted. Their quality never disappoints! Keep scrolling to see our choices this year and you can shop them at the bottom of this post, along with a few other favorites we chose!
J A C Q U E L Y N
My husband tends to like a funny card. We've sent out a few in the past, this year when I began looking on Minted this one immediately caught my eye! Both my husband and I thought it was hilarious and perfectly described 2020. If you're gonna send a card like this, this is the year!!

We used a pretty photo from our session with Alison Bernier on the front and some funny outtakes on the back! Nothing like sending a little humor out during the holidays!! Thanks for taking photos of these for me Alison!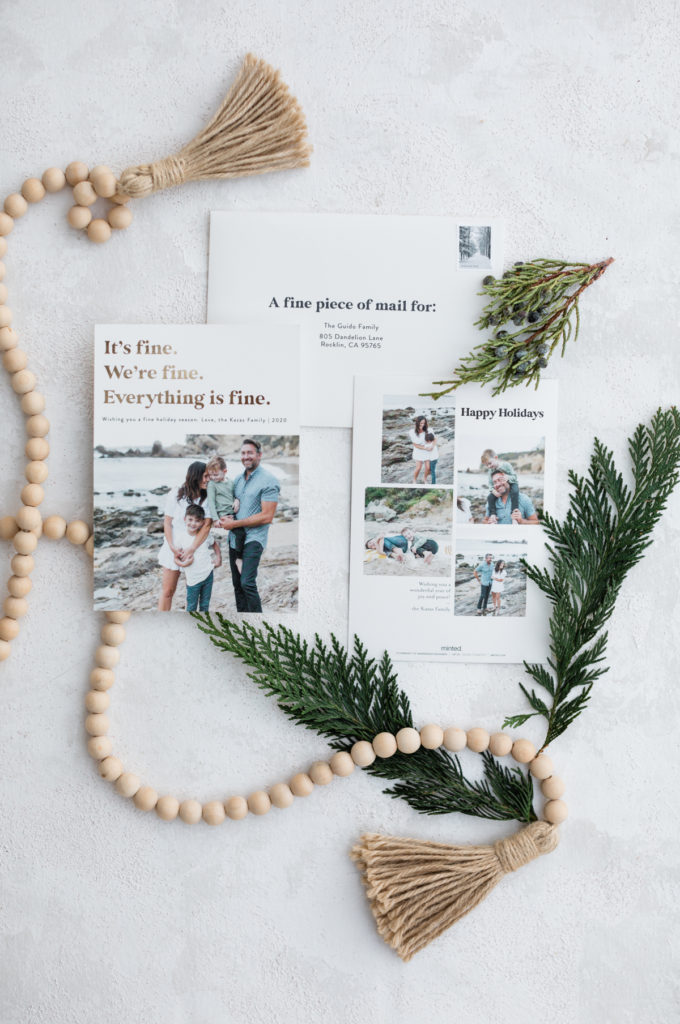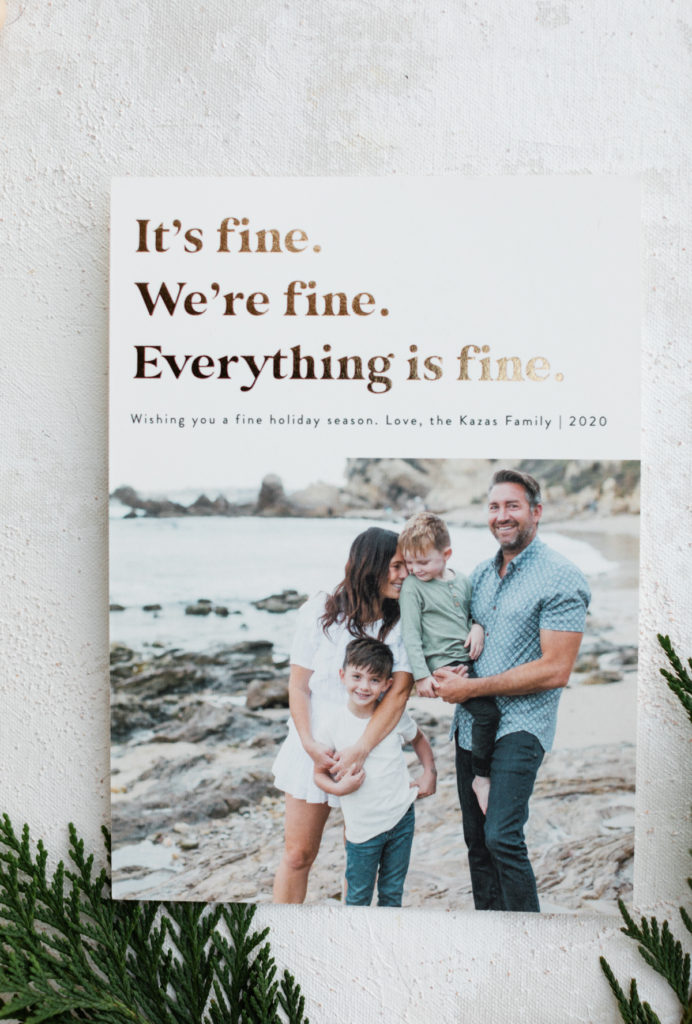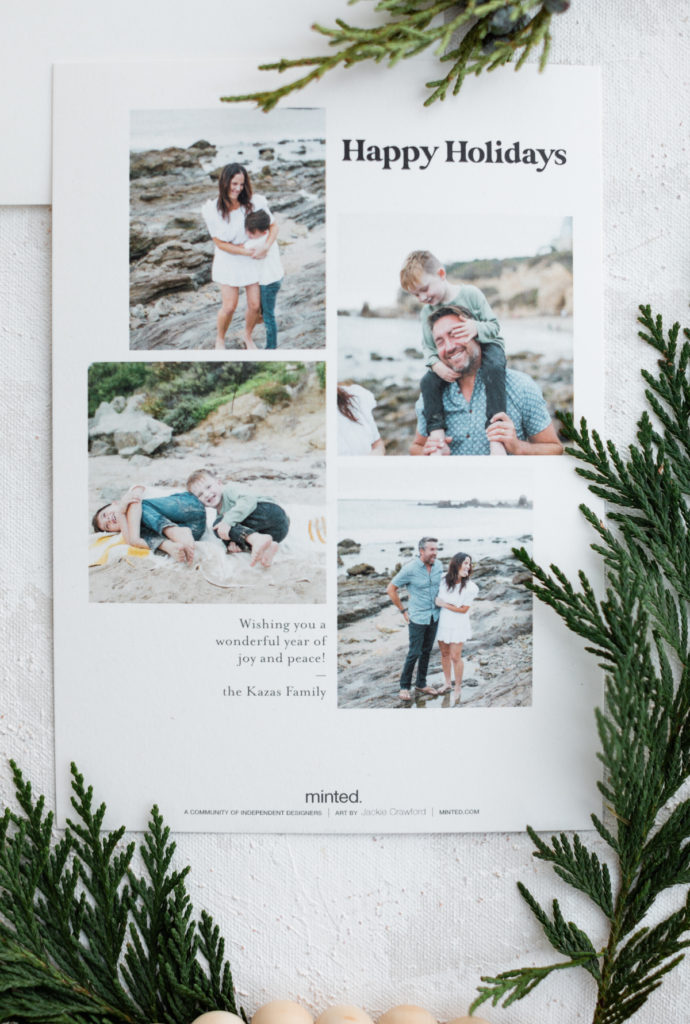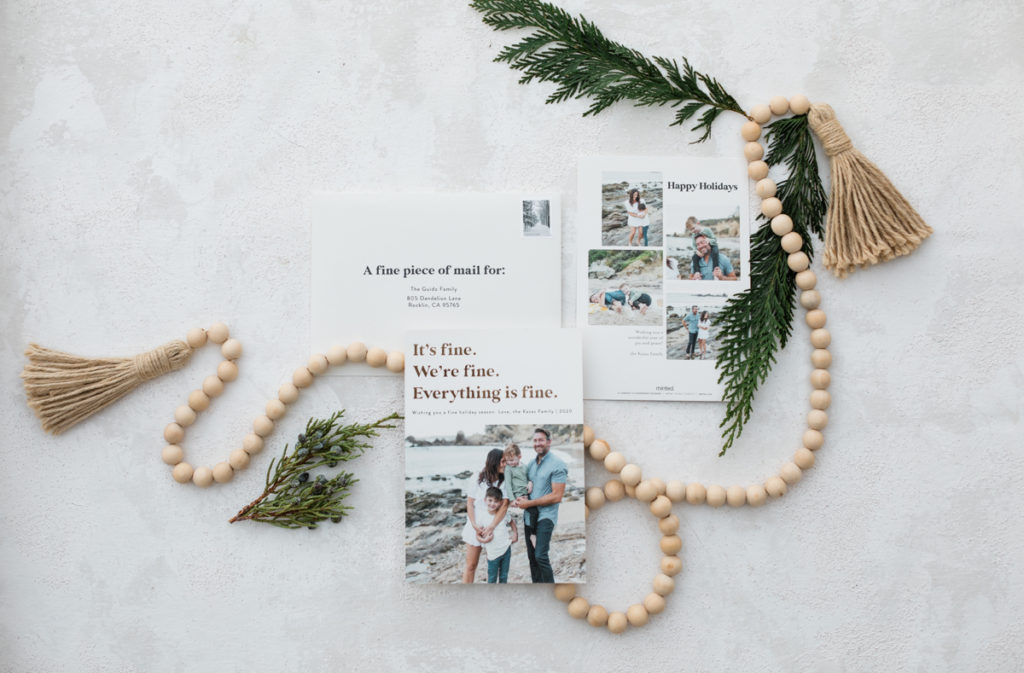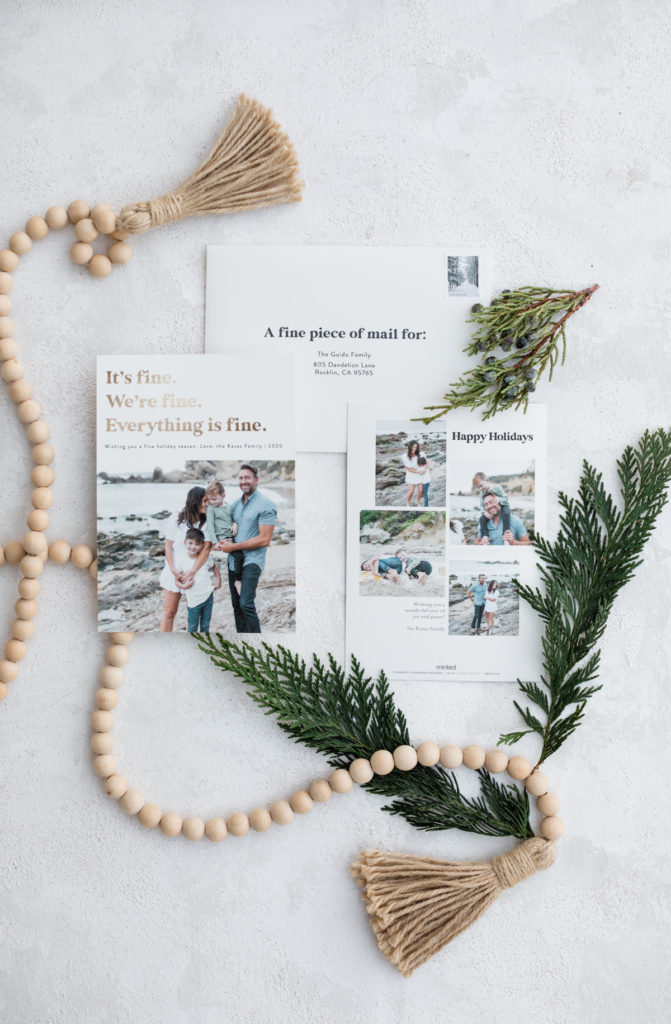 A B B Y
Abby and her sweet family chose a more traditional card that went with both the cool and warm tones her family was wearing in her photos. She highlighted being grateful for what they have this year and I'm loving that approach to 2020! Plus, she added a cute little insert to showcase their new addition to the family, Penny the pup!
I love all the images Dayna Studios captured and can't believe how big her kiddos are getting!!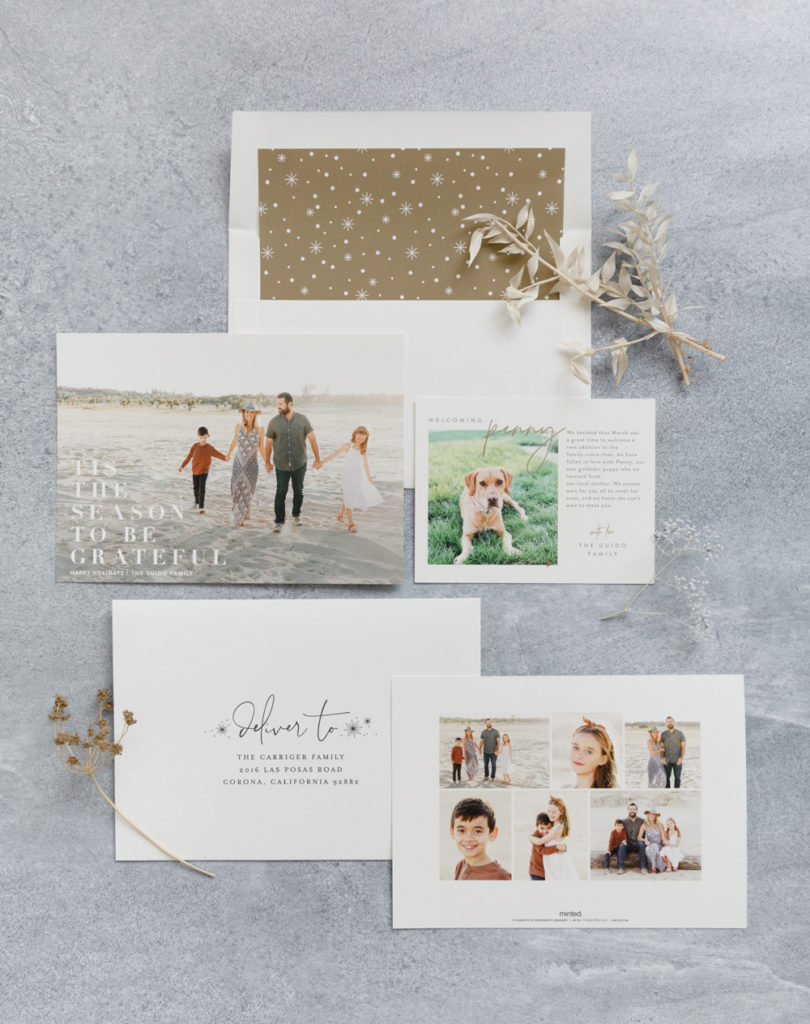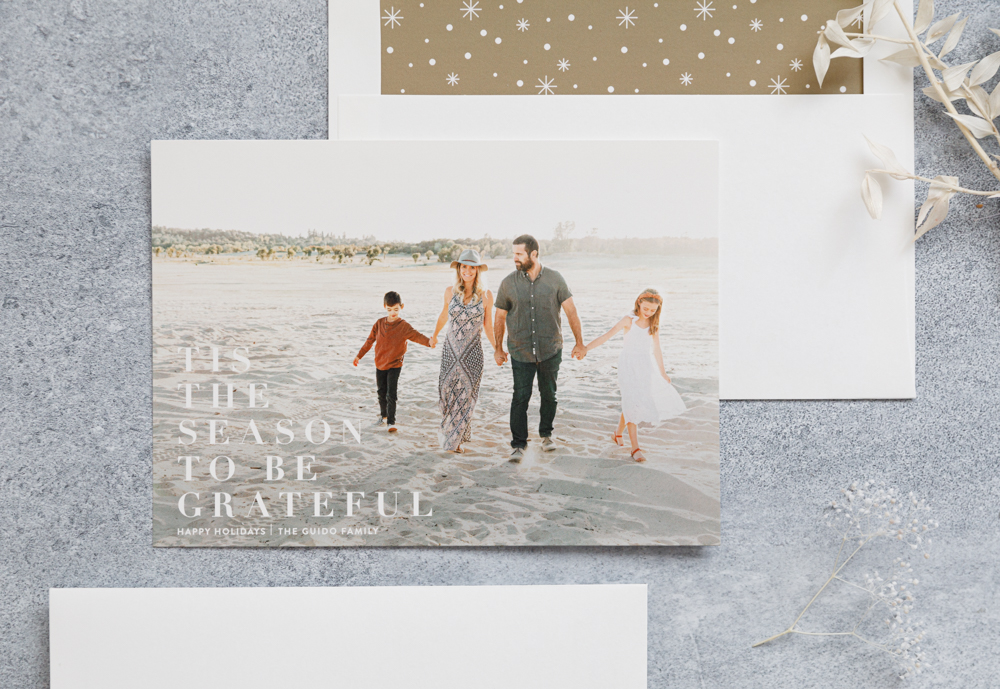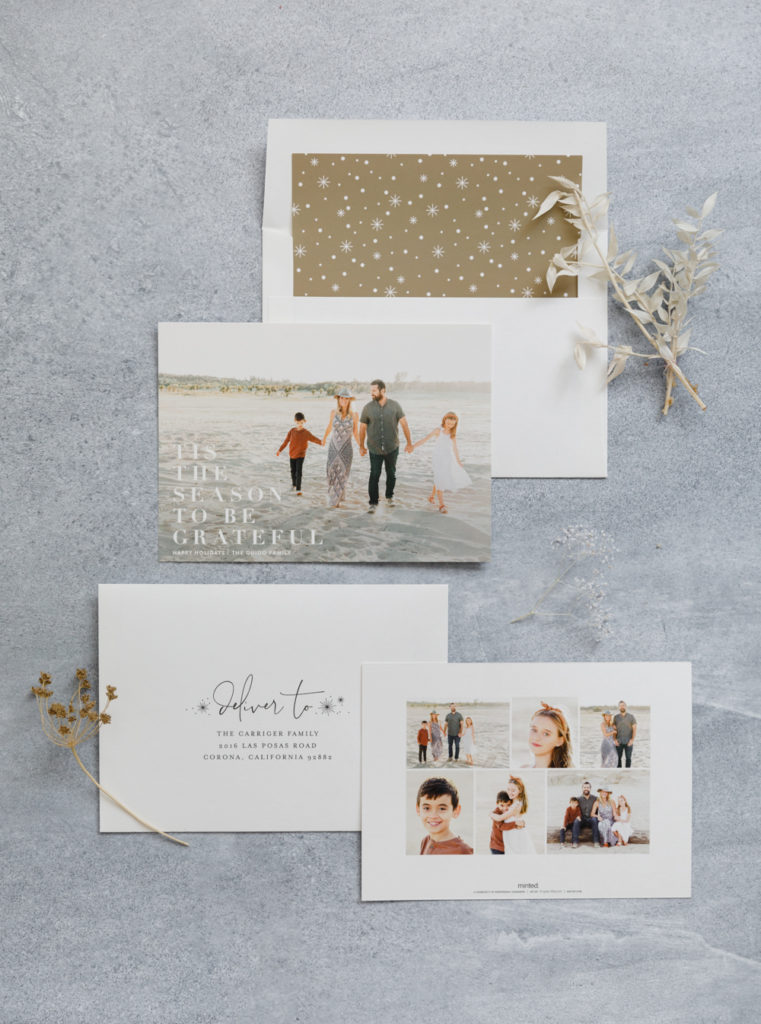 L E A H
Leah went merry and BRIGHT with her card!! This is the kind of mail you know will put a smile on the recipient's face!! Jessica Lynn Photo shot Leah's cute little fam in a park with tons of amazing cacti and succulents. I love how the bright yellow goes with that desert atmosphere! And I really love the envelope liner to top it off!
They are spreading the Christmas love this year in the most cheerful way! Coming to a mailbox near you!!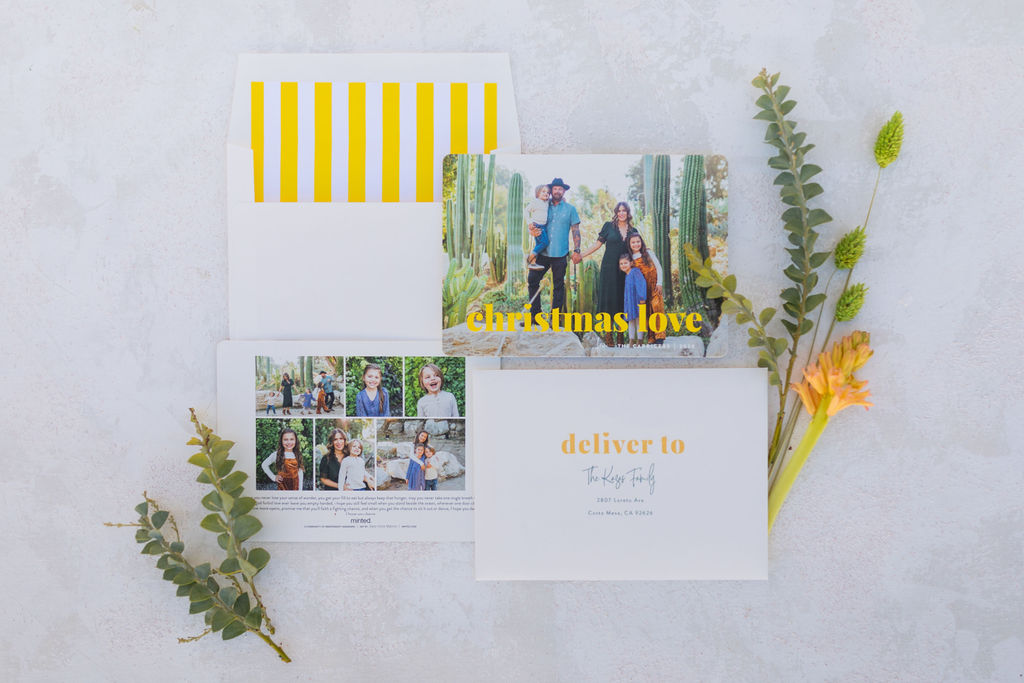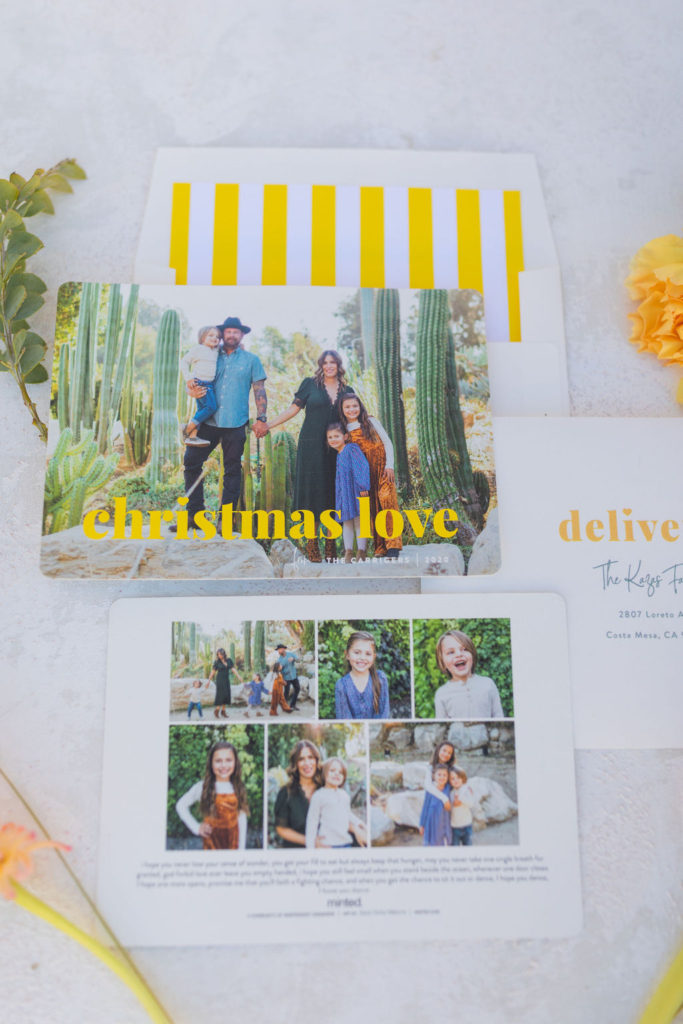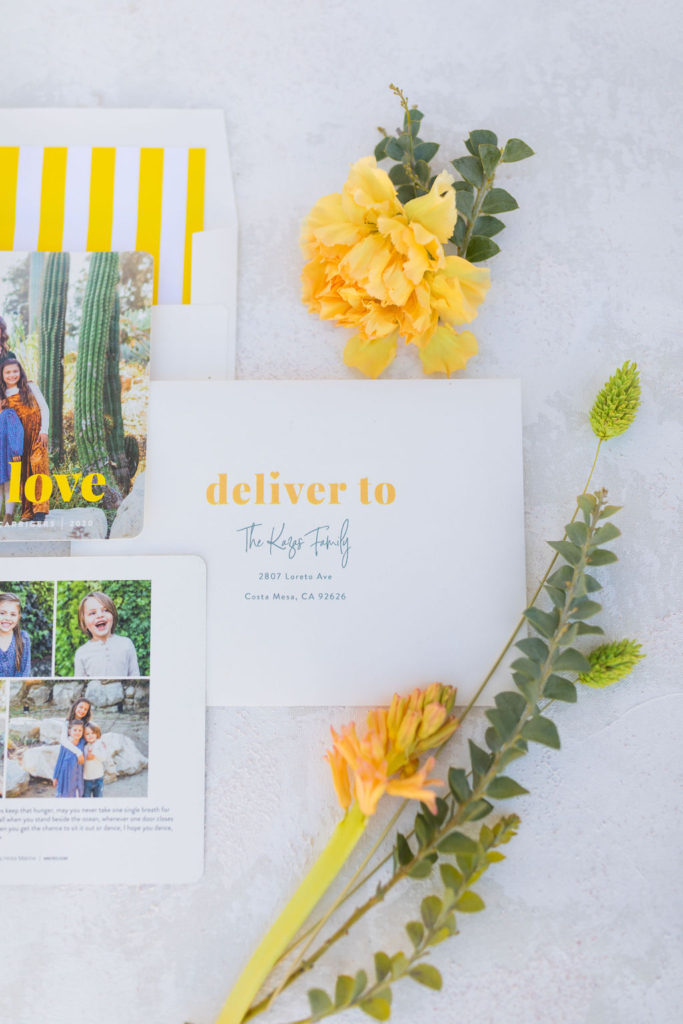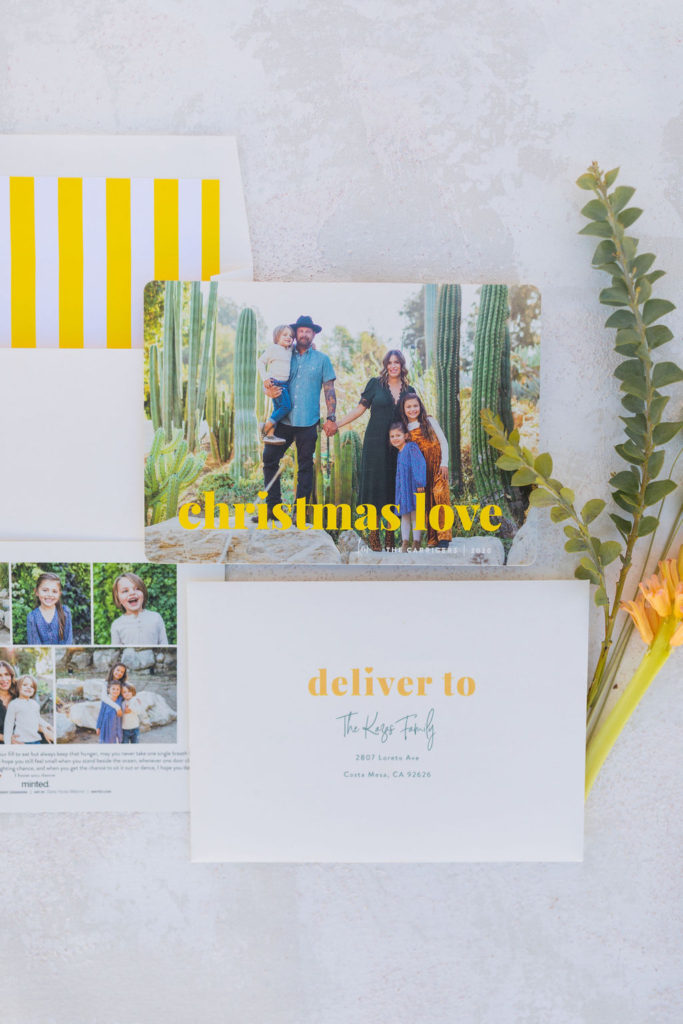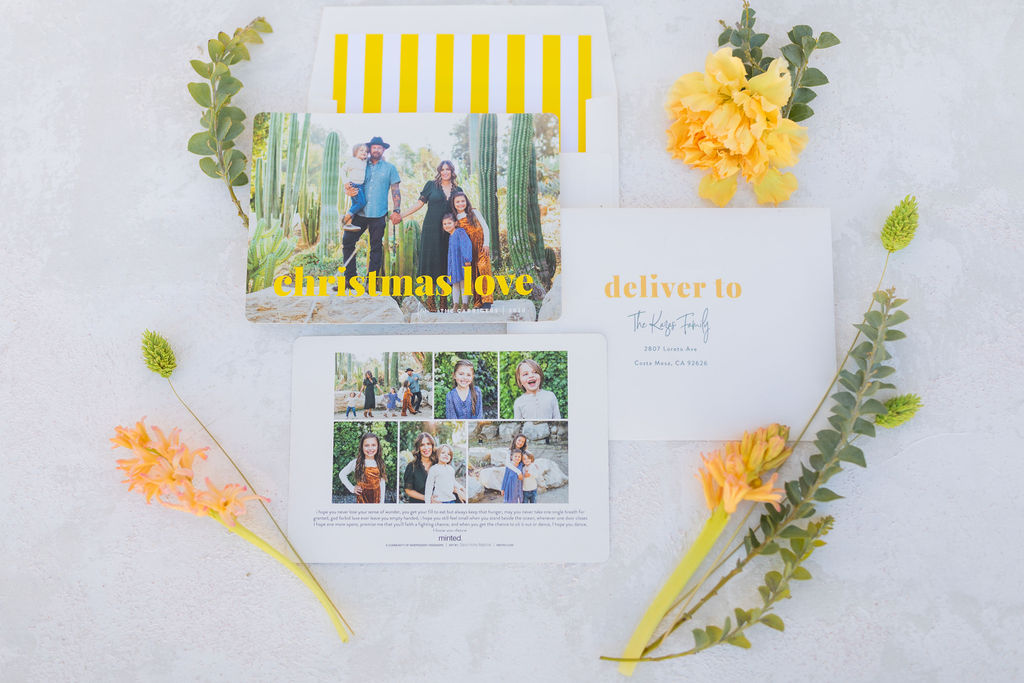 Below you can shop our cards along with other cards we saw and loved! From quarantine references to traditional to fun bright prints and everything in between! Make sure you order soon, times a ticking!!!
A big thank you to Minted for always sharing the holiday joy with us!!

xx
Jacquelyn