Today we are so excited to be kicking off some seasonably enjoyable posts where we give you some fun ideas for all the groups of loved ones we are buying for this season.  We are beginning with our little girls.  They are full of sugar and spice and everything nice right?? We got creative, looked beyond the norm and of course hooked up with some of our friends at our favorite places to shop.
Here's little Edie and Dylan playing with all the new goodies…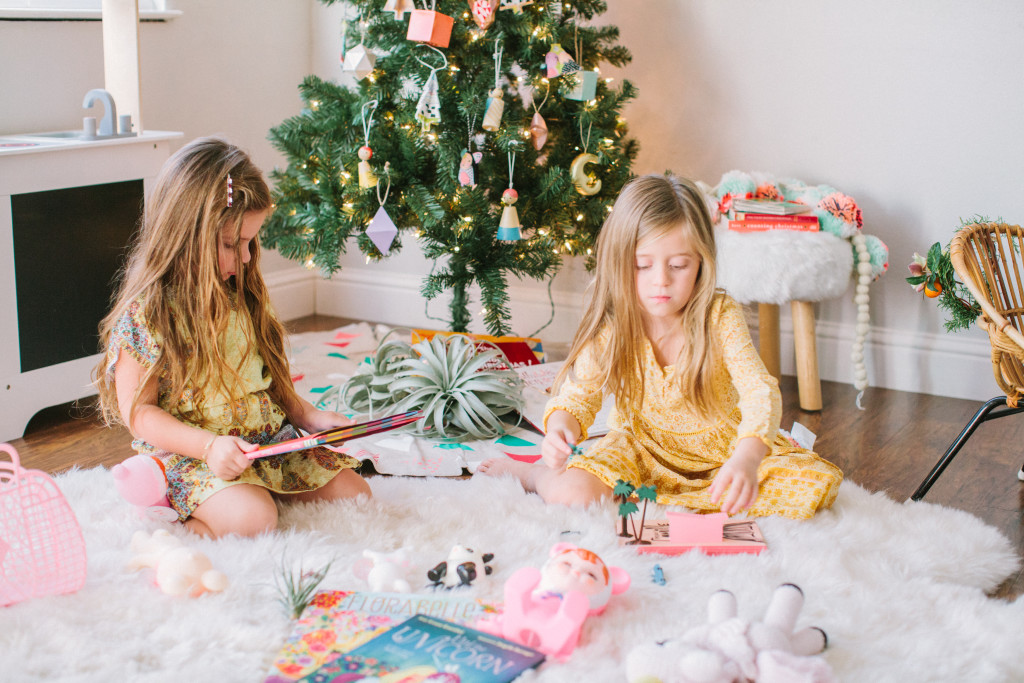 They really had a lot of fun playing with all the great little gifts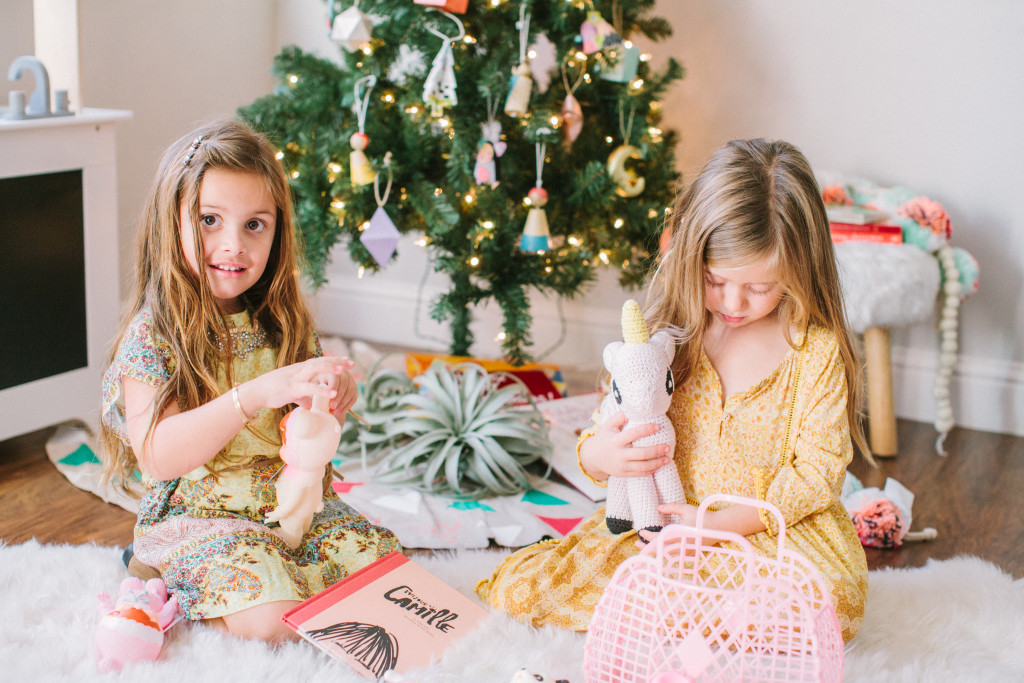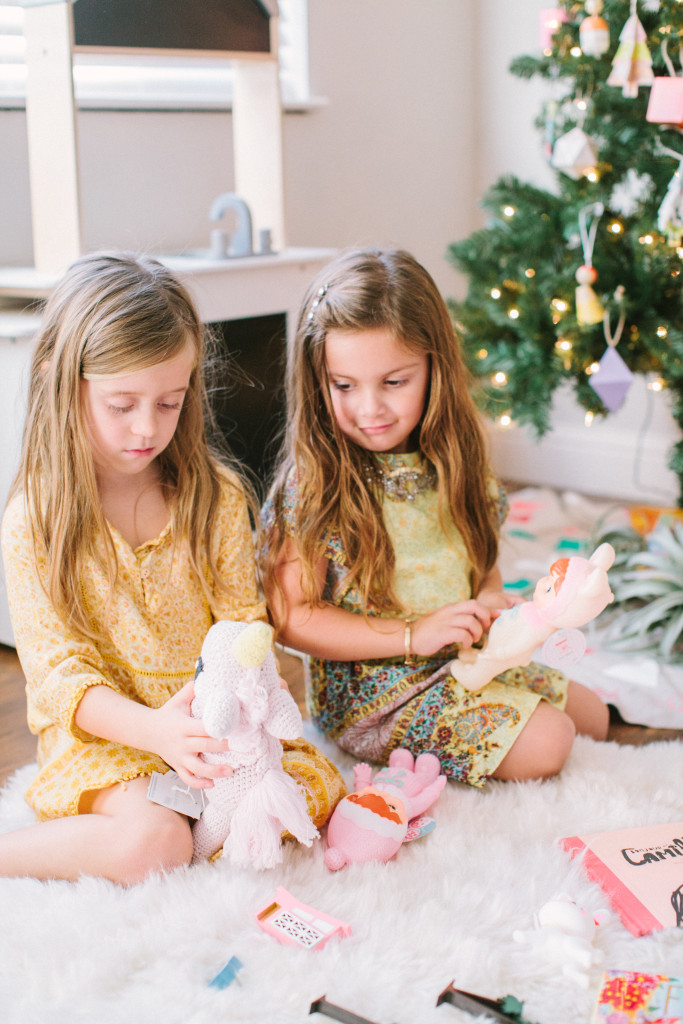 And a wonderful overview of all the goodies
So starting with that miniature Palm Springs doll house….ummm so cute for your little girls room.  It's from the insanely talented Megan McKean studio, where you can find all sorts of fun items.  We really fell in love with the Palm Springs: Butterfly Roof Pink House though…find it here at her shop.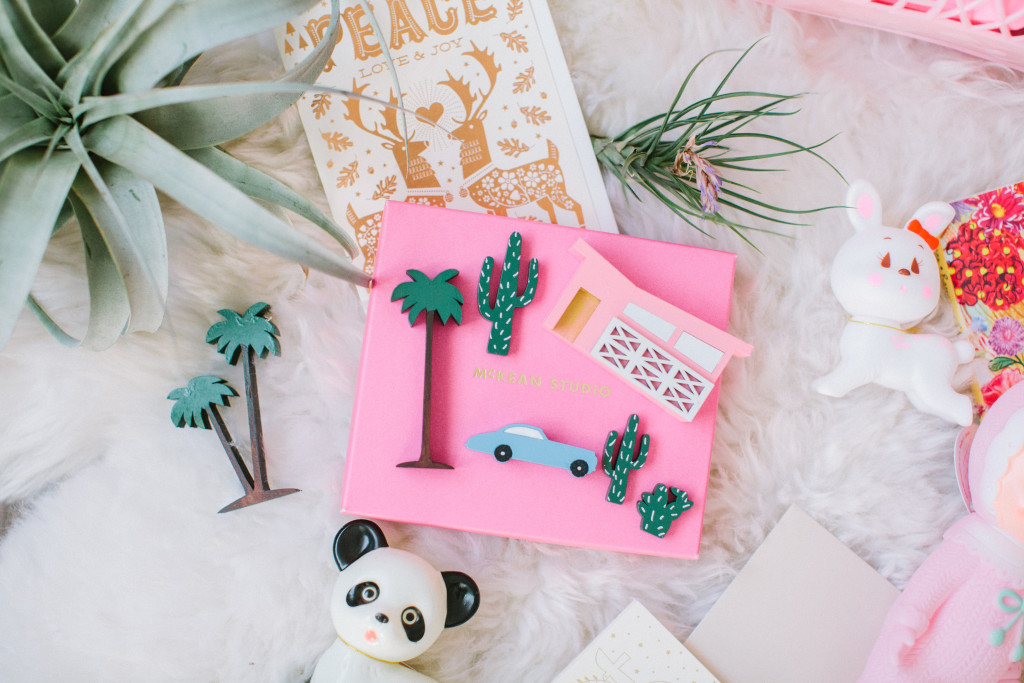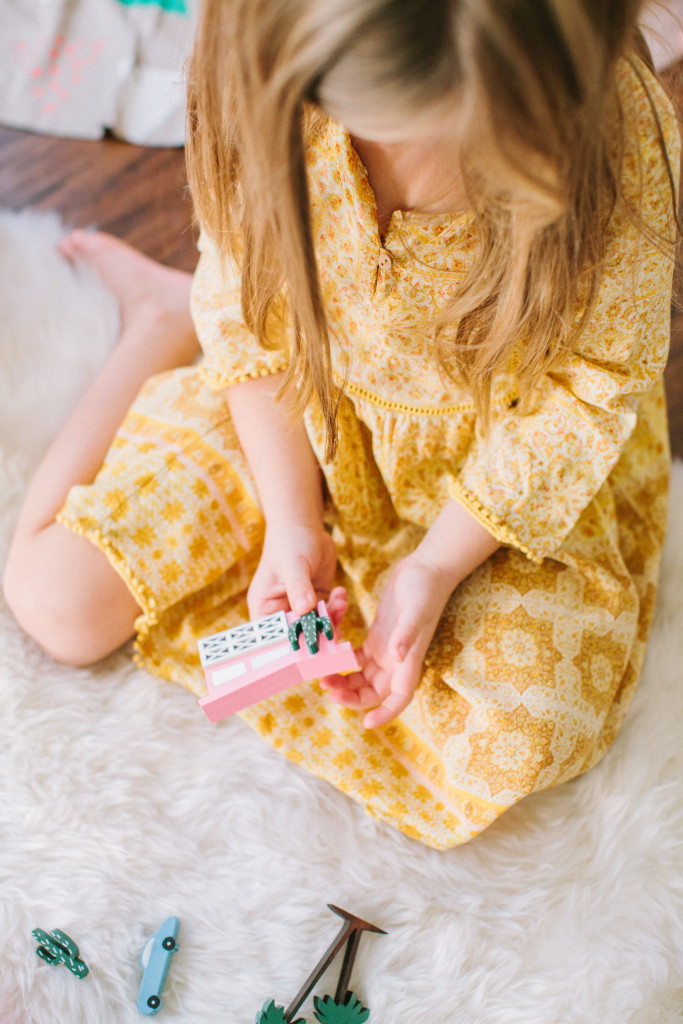 Next let's talk about these vintage woodland dolls…Our friends at Sweet Threads, in Long Beach CA have a great assortment of them. These gorgeous little things make great collectables as well!! Find them at their shop here.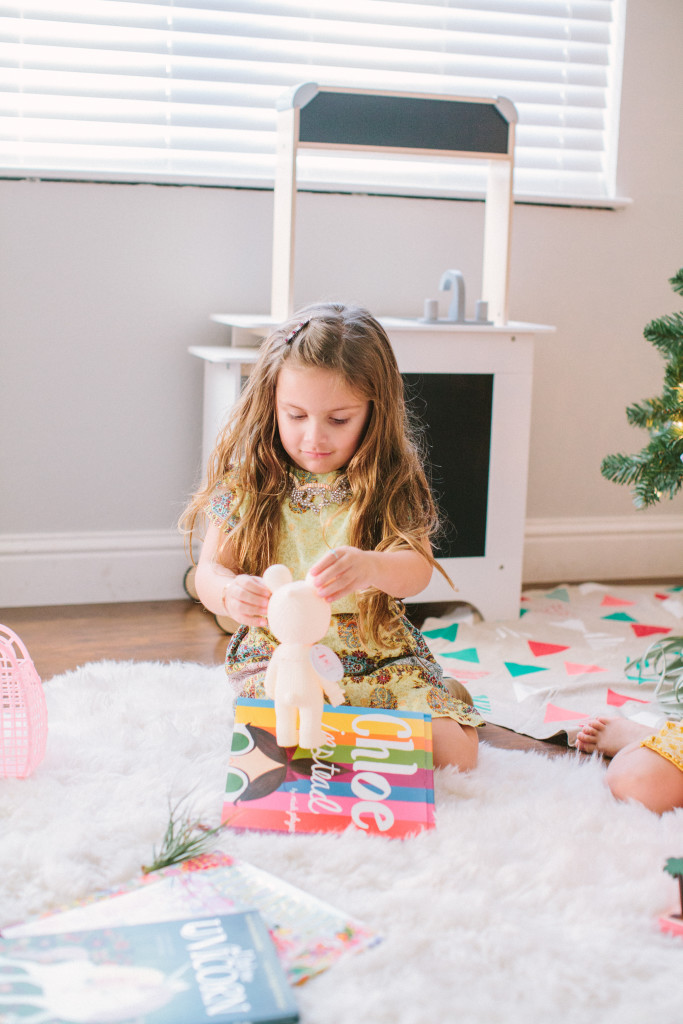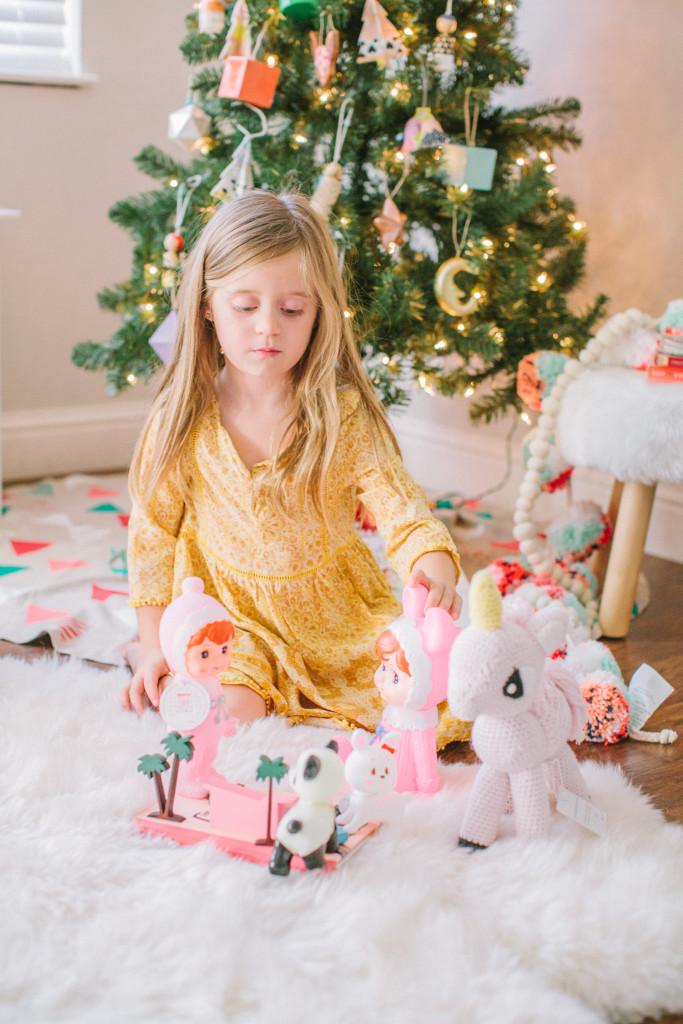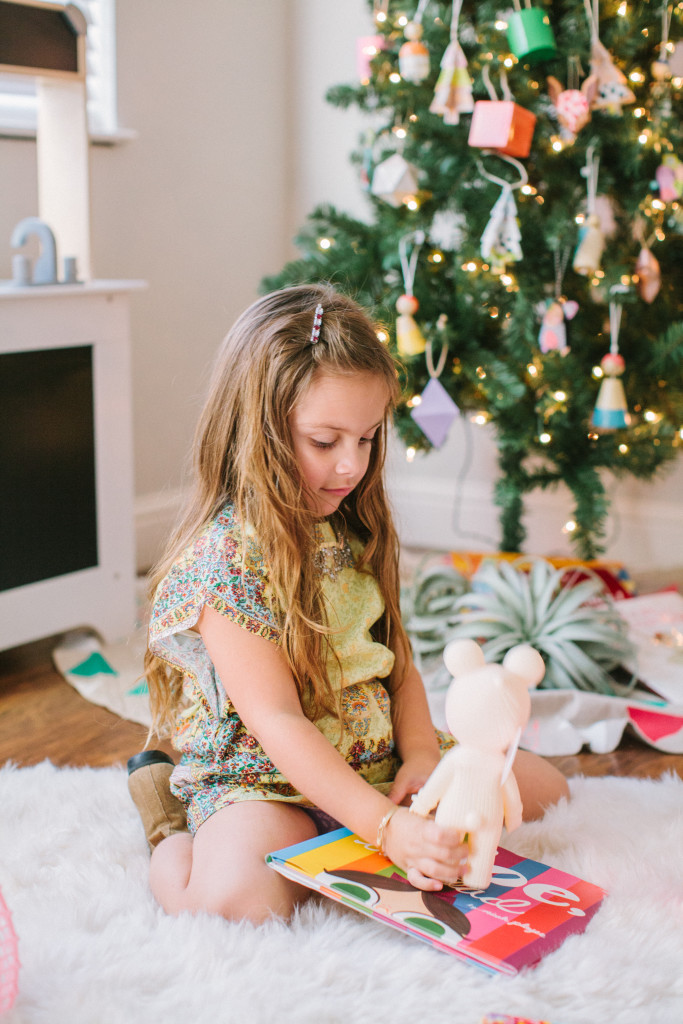 When we were at Sweet Threads, we also ran into the little cuties that are part of the woodland doll collection.  Here are the adorable Panda and Bunny. So great on a shelf in their rooms, but also doubling as a fantastic toy they can have  imagination play with as well.  Find the little cuties here.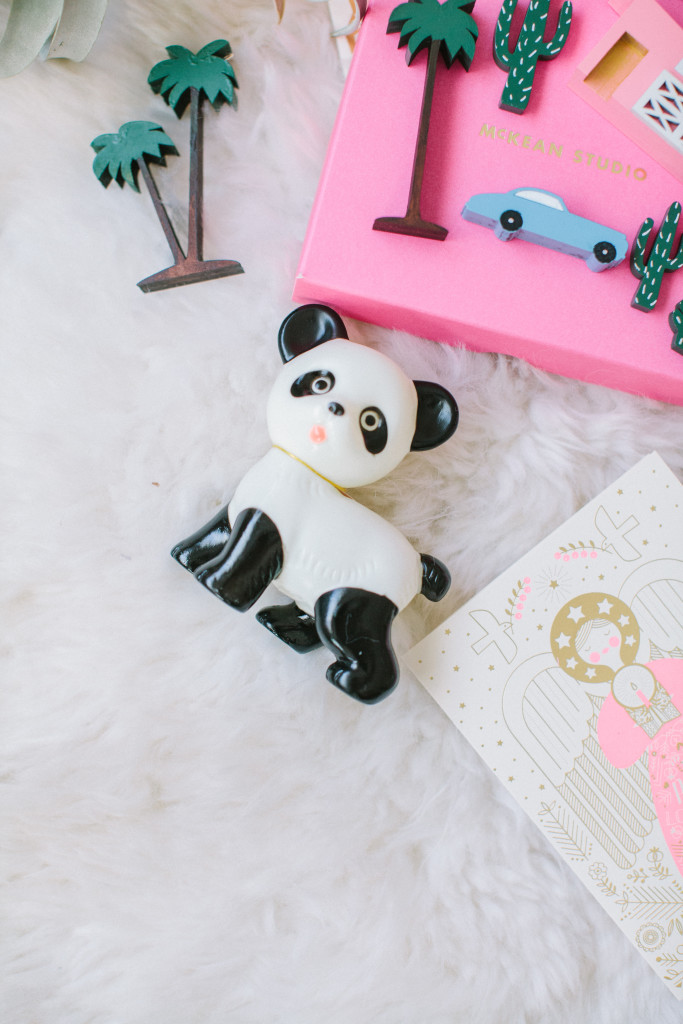 While still shopping at Sweet Threads, we couldn't resist this Unicorn from La De Dah Kids.  Find it here on the Sweet Threads site.
This nostalgic jelly bag was a great find!! Remember this??? We all had one right??  It brought back great childhood memories…had to get one for the littles.  Find it here at amazing site called Retro Kids.  This site is amazing…but be careful, you may want everything on it….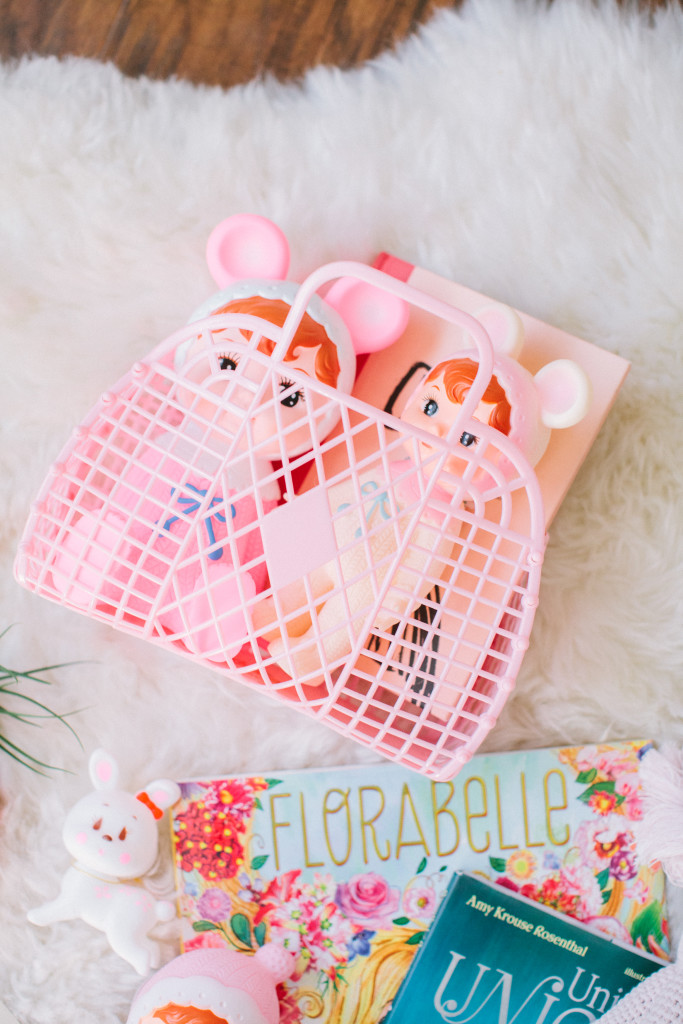 On to the books.  We carefully chose with pretty, fun and girly in mind, because that's what these little girls are made of…You can find Chloe Instead and Bonjour Camille at the amazing Sweet Threads here, they always have an amazing book collection for the littles.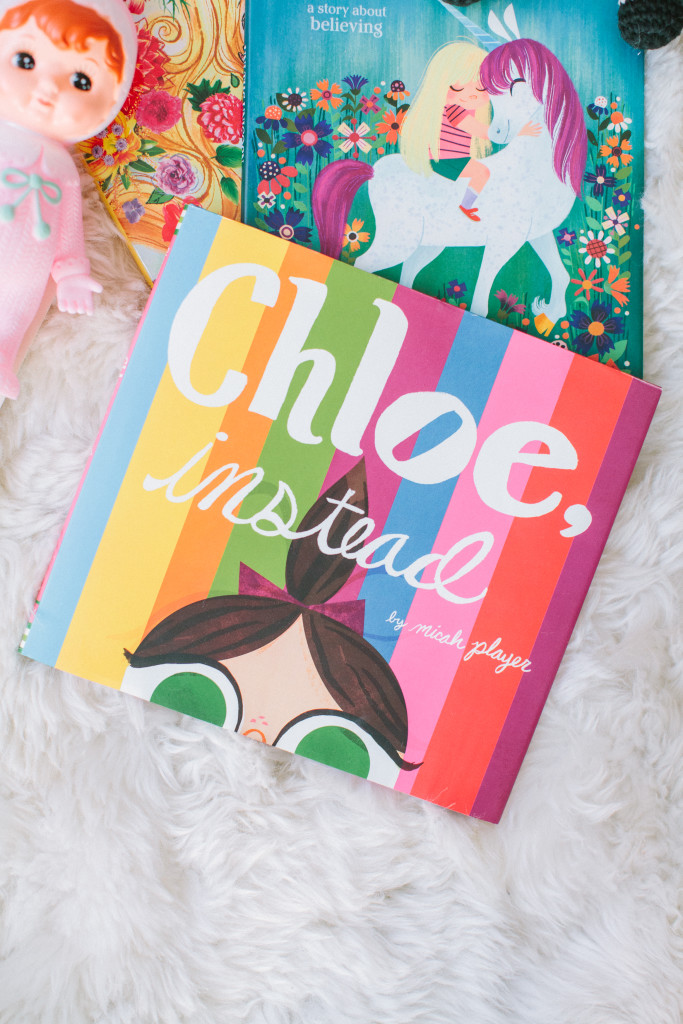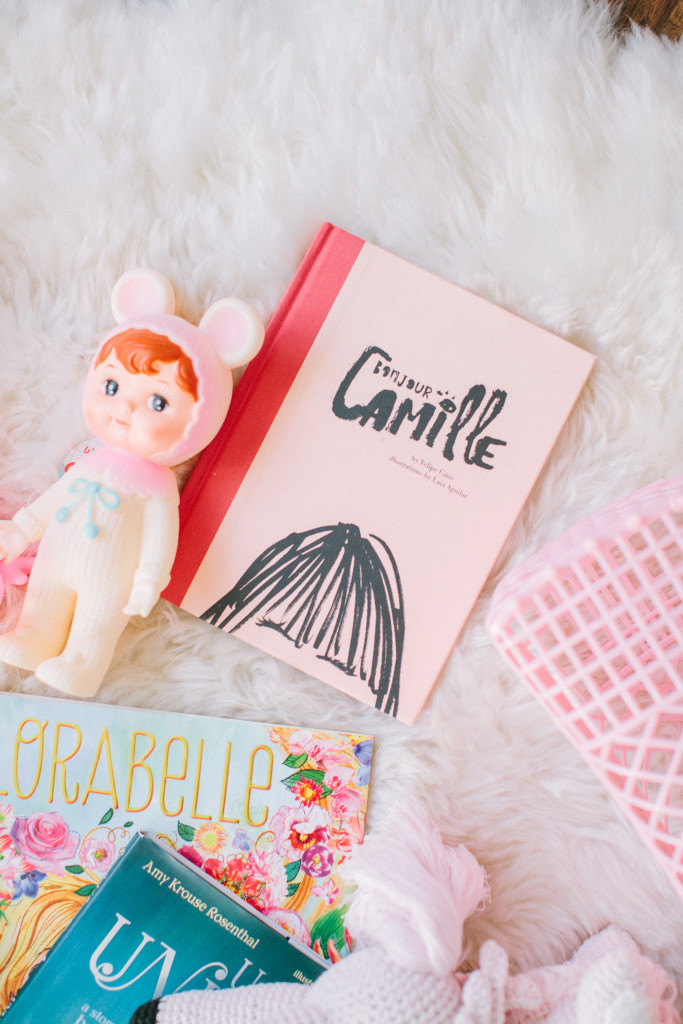 For Florabelle and Uni the Unicorn, these great finds were discovered on the trusty Amazon.com.  Find Florabelle here and Uni the Unicorn here. These books are so bright, colorful and special.  A perfect gift for that special little girl in your life.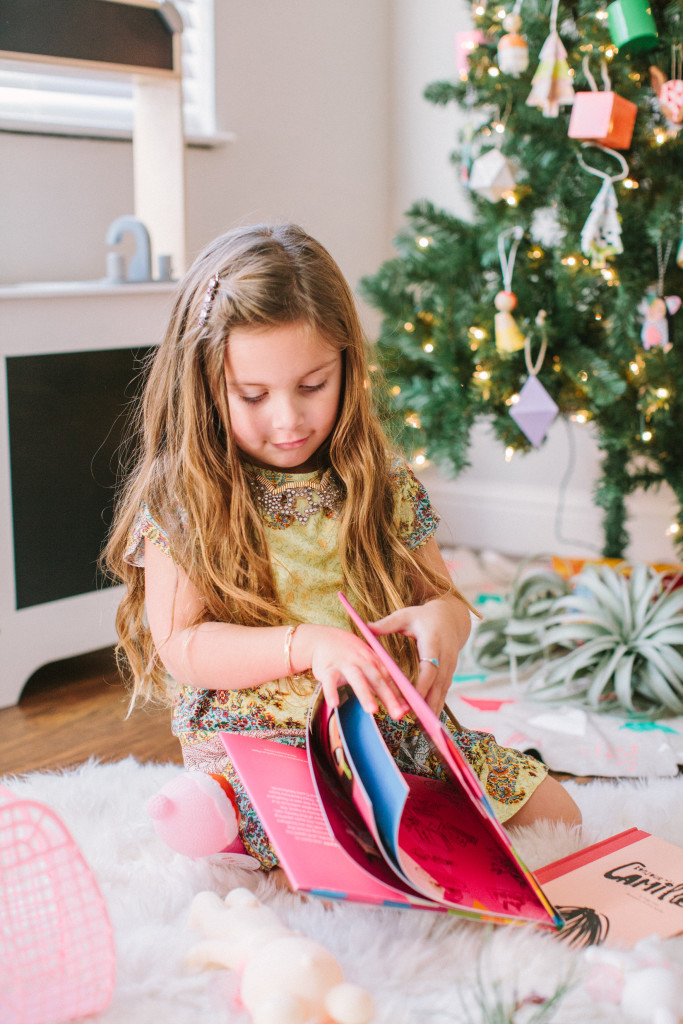 Last but certainly not least, we found these beautiful cards to go with these pretty little gifts from Hello Lucky.  They have the most amazing selection of letterpress cards and stationary…and Surprise…Right now everything is 25% off through the 3rd!!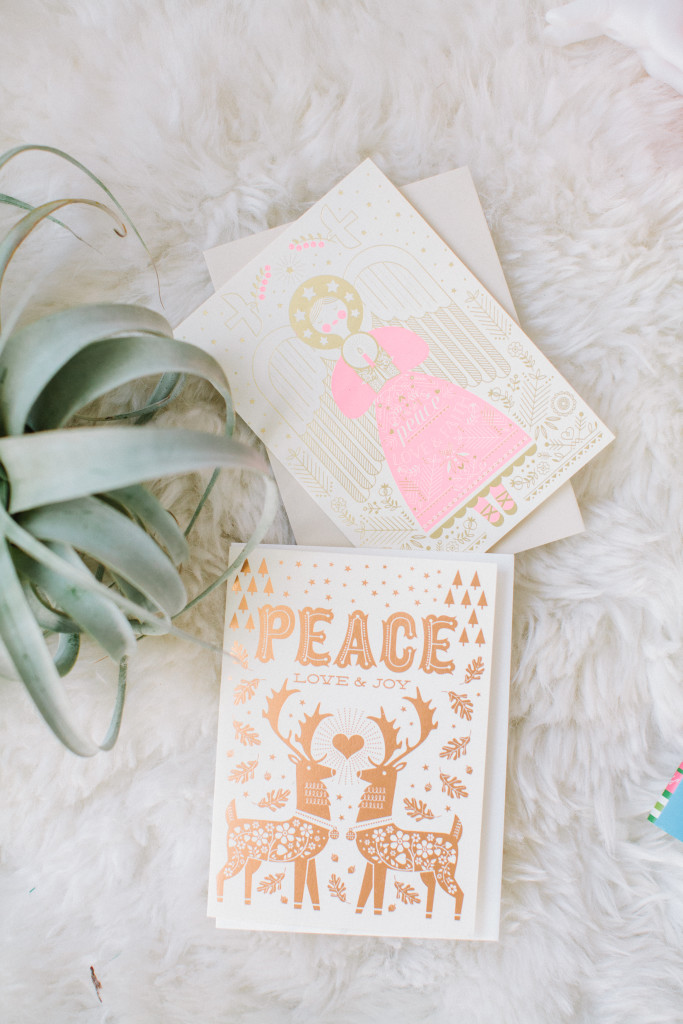 This concludes our beijinhos gift guide for our little girls, we hope we gave you some unique ideas and fun inspiration to find some special gifts for your little loved ones.  May you all have had a great start to a beautiful holiday season!!
Xx Beijos Gals
All vendors tagged and linked.
All photos by Yasmin Sarai.