We love a good boo box, especially when its for our own at home. Tradition is a big thing for Jacqueyln and I when it comes to any holiday. Our parents did it for us, and we are continuing it with our kids. Every holiday usually comes with themed pjs, books, fun plates and cups, and so on. With my kids getting older, I had to change it up a bit. The books and pjs aren't really thrilling for them anymore. This year, I found big kid items that they can decorate their rooms with, wear, and have some fun with! See all the goodies and shop them below.

Photos by Dayna Studios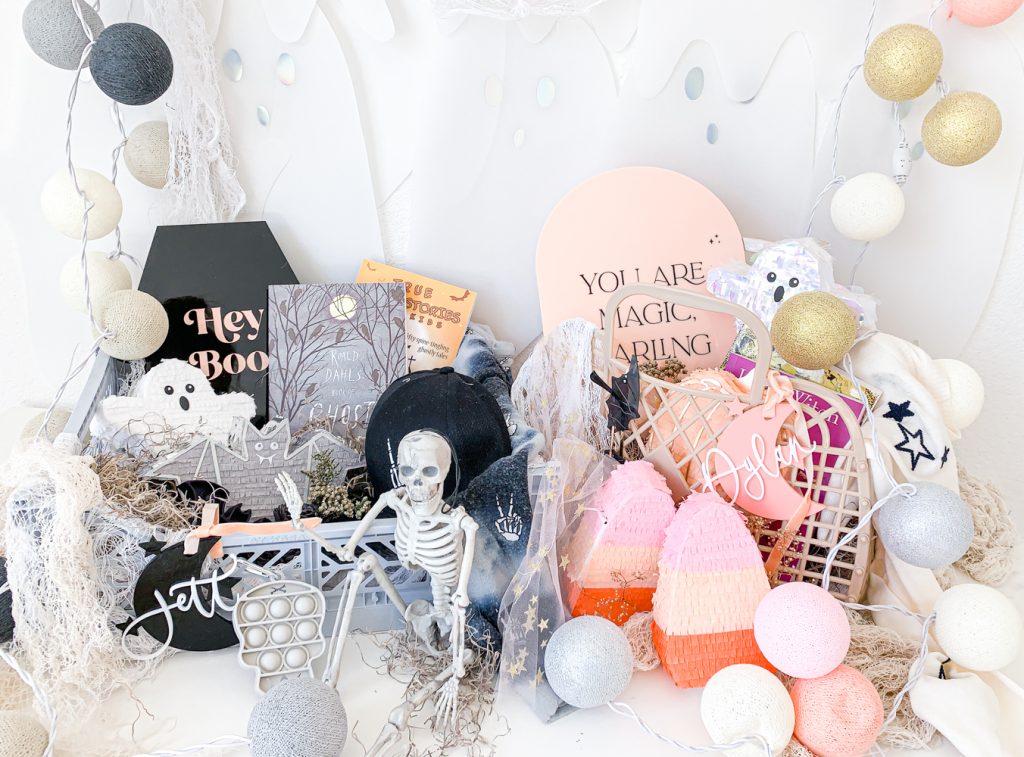 Dylan's Boo Purse

For my sweet girl, I did a magical witchy kind of theme. All the witchy goodies are packed in a cute tan retro basket. I also really love this peach one from Love of Character; it's a pretty color choice instead of the standard orange color for Halloween. Inside is all sorts of fun goodies, like this magical darling signage from Proper Letter that she now has on her shelf. Also, from Proper Letter is the cutest moon name tags that I used for both kids' baskets.
This girl is all about accessories and anything nails, so these cute silver star nail stickers and batwing sunnies were fun additions. To match those cute nail stickers, I found this celestial star sweater. Super cute and oh so soft, perfect for this fall weather. No boo basket is complete without some Halloween-themed piñatas that you can fill with anything from candy to little trinkets. A couple of cute Halloween books is always a must! Lastly, Bright Lab custom lights, cause all kids love a good string of lights for their room.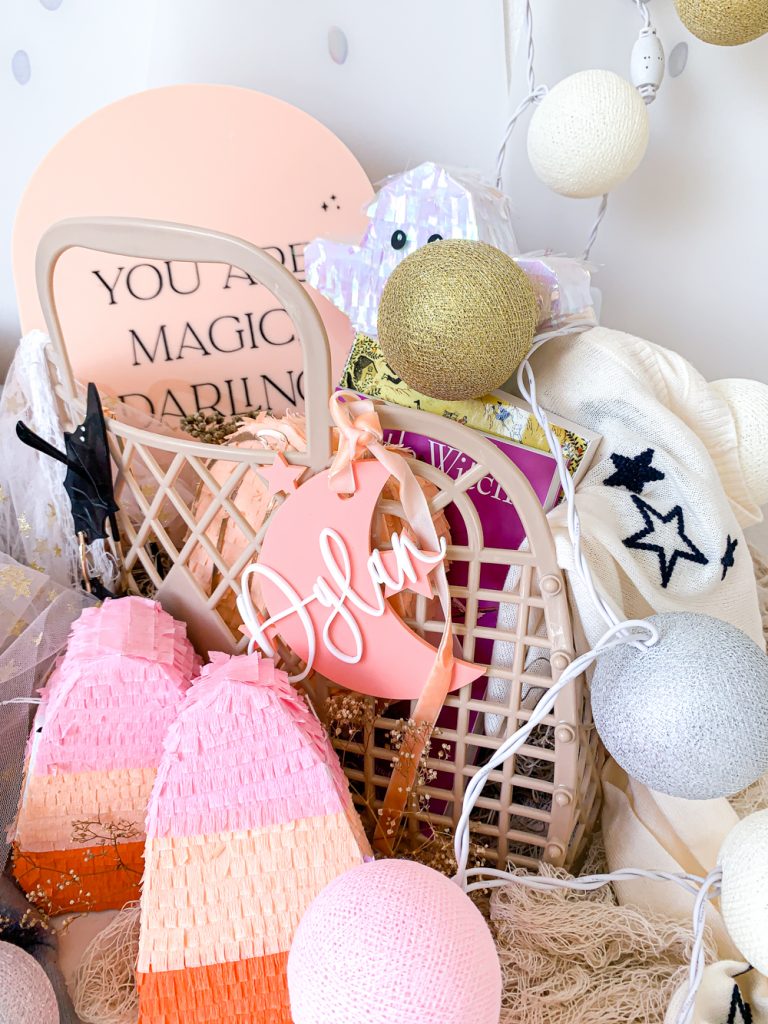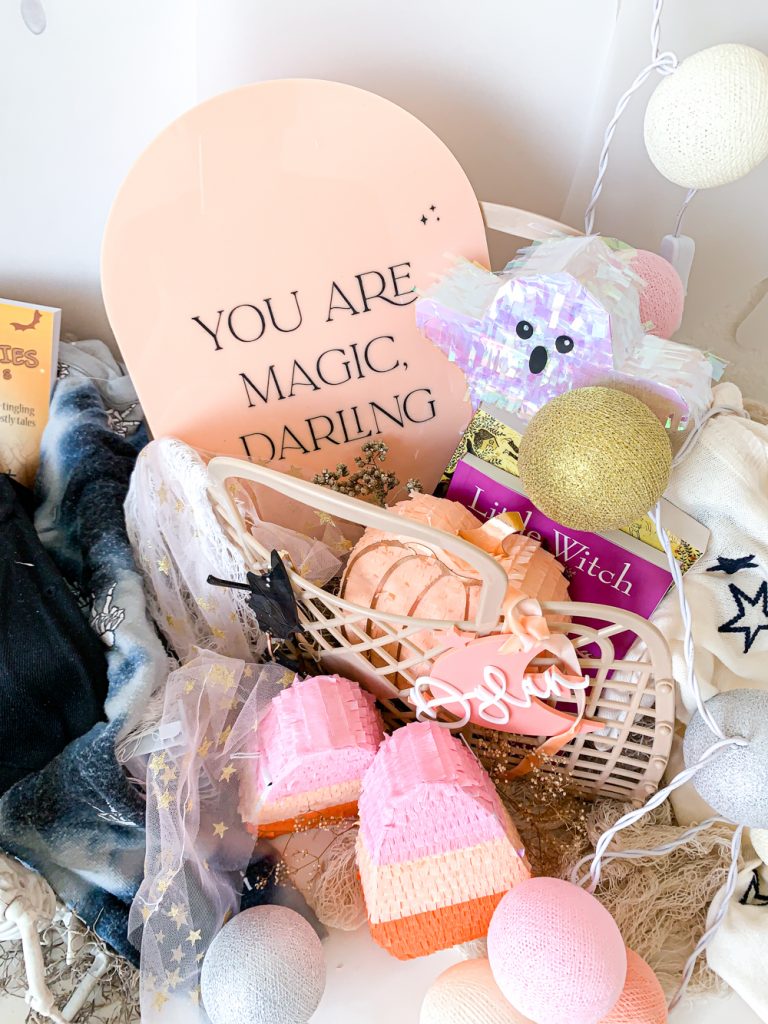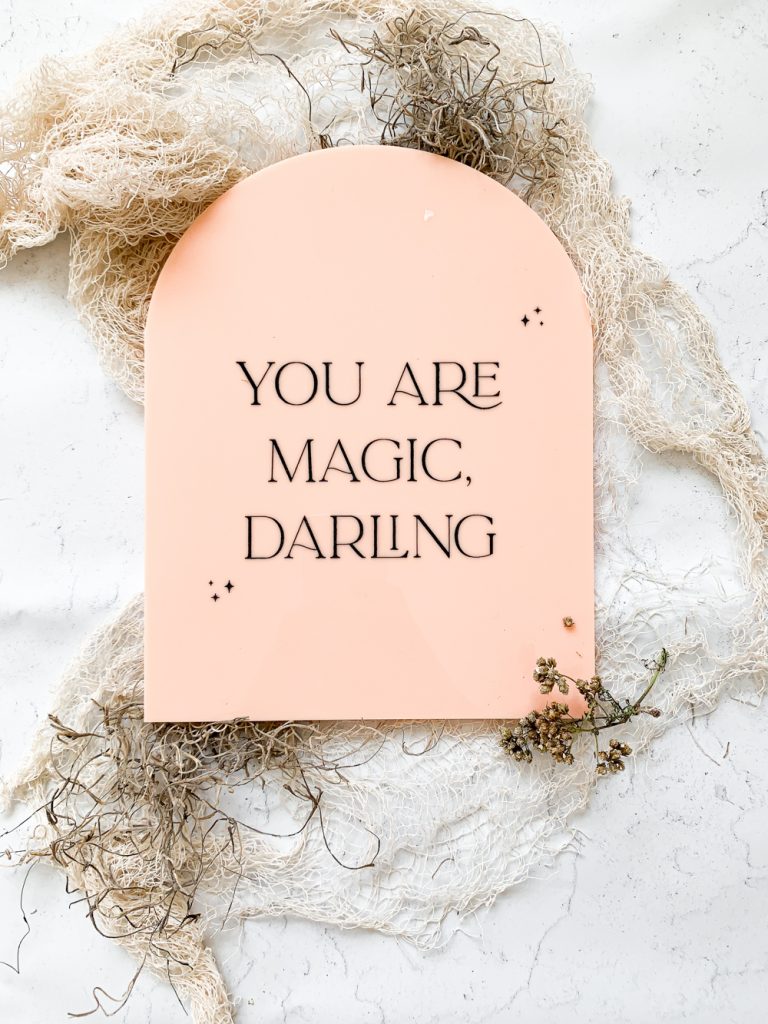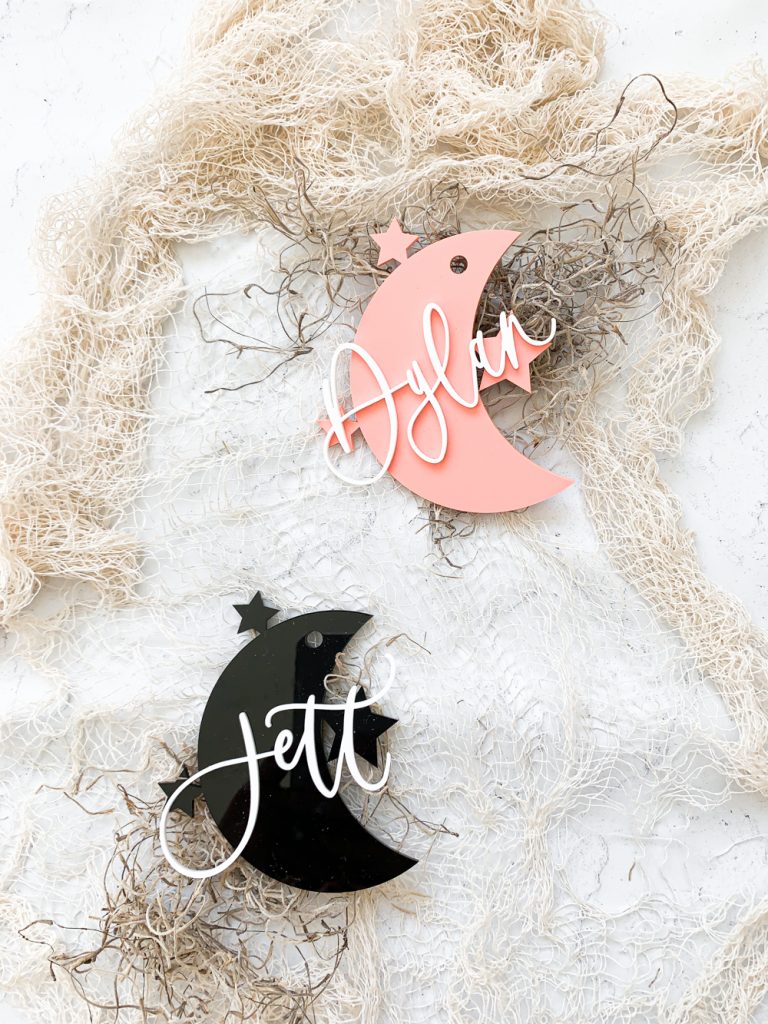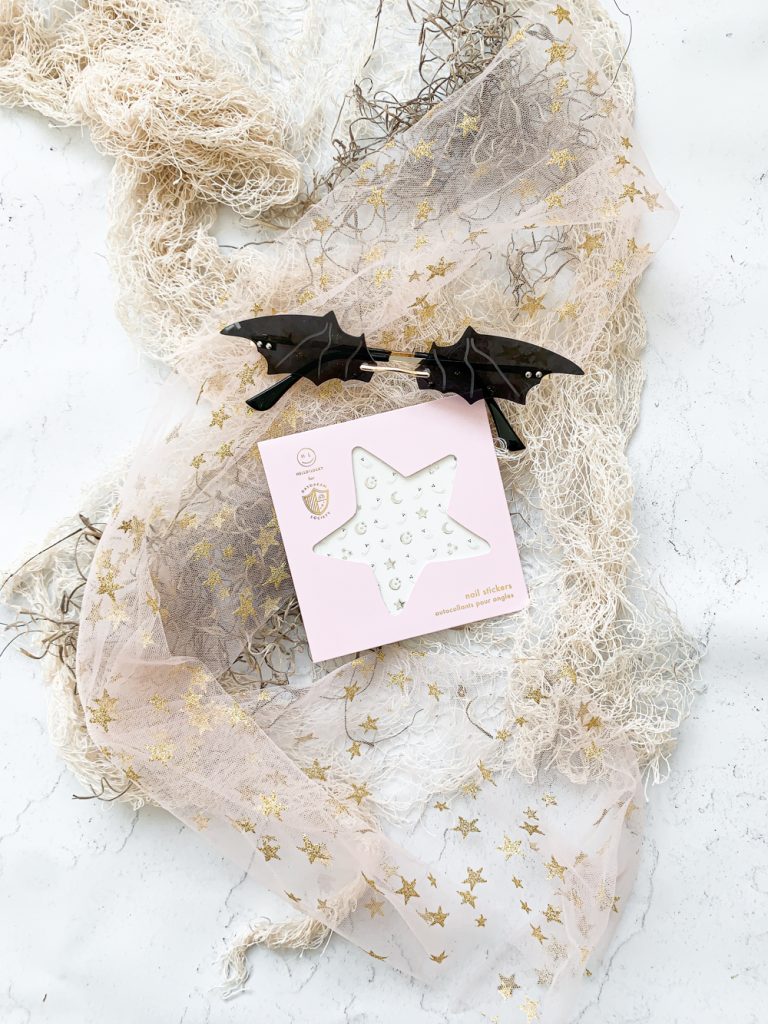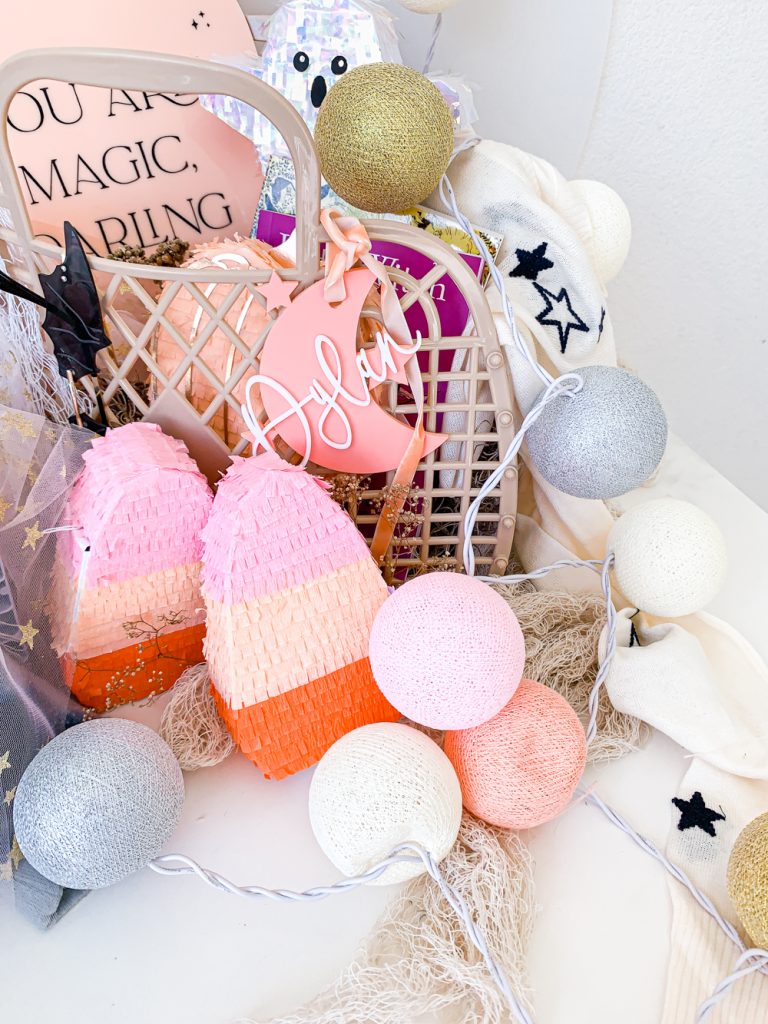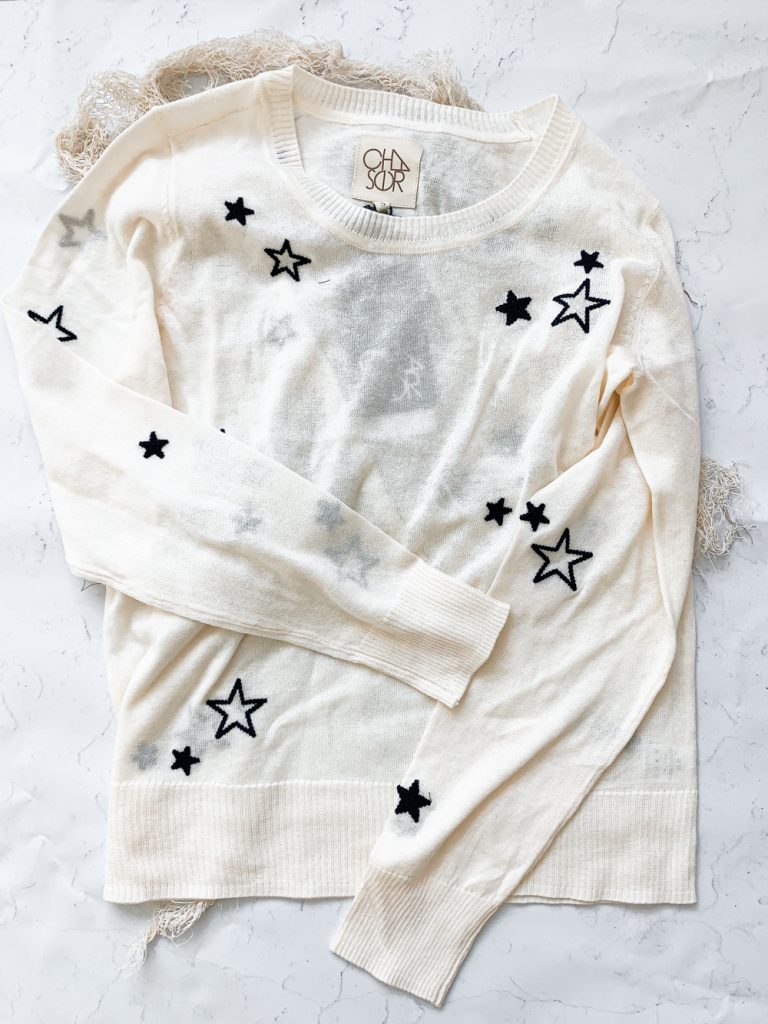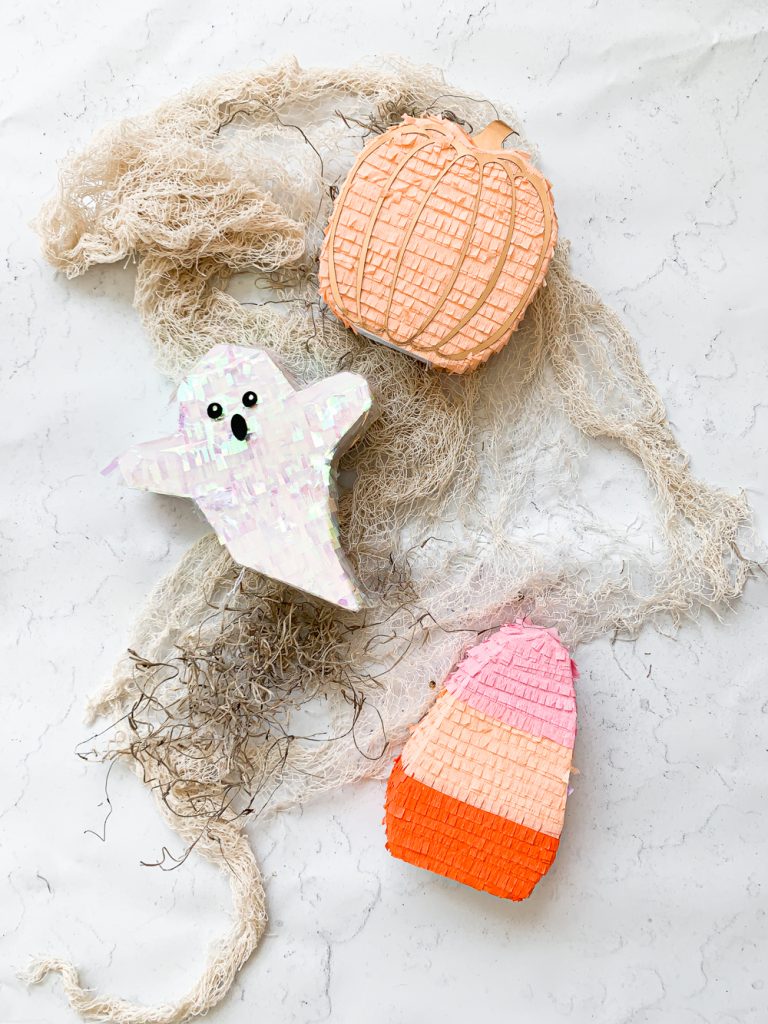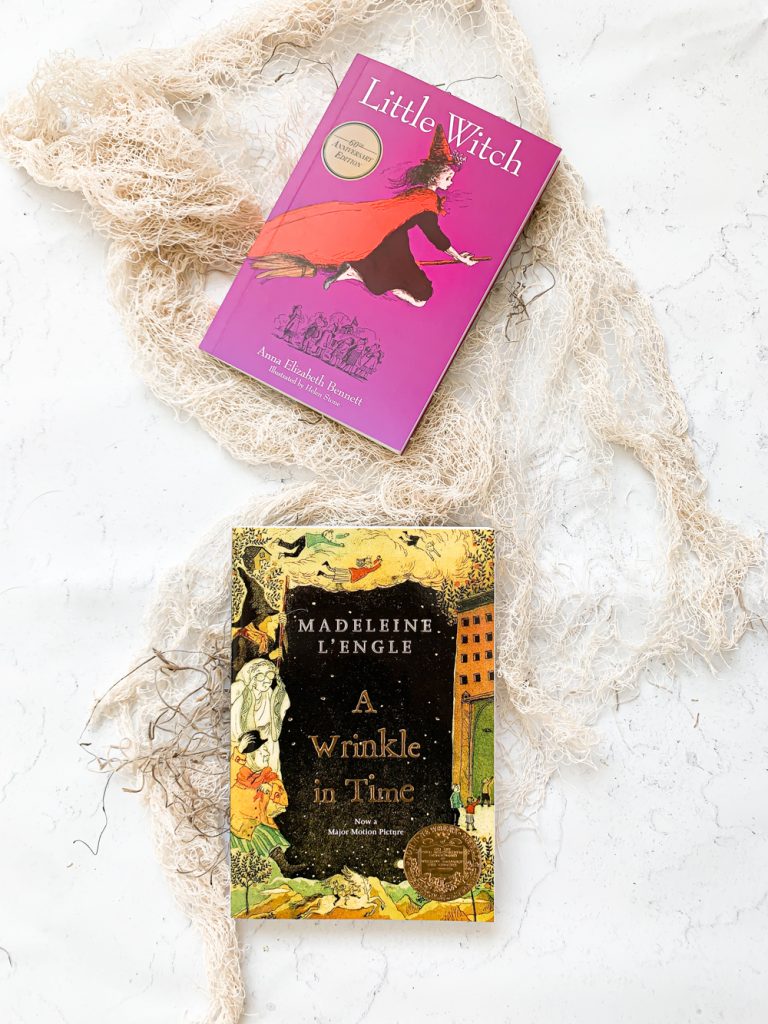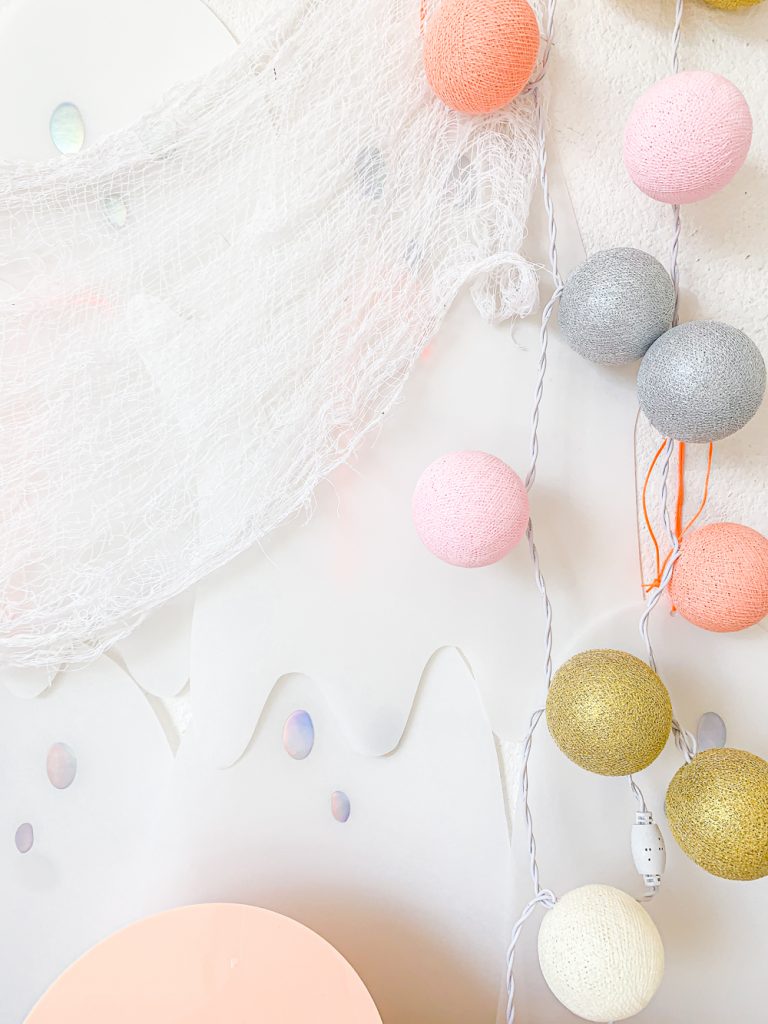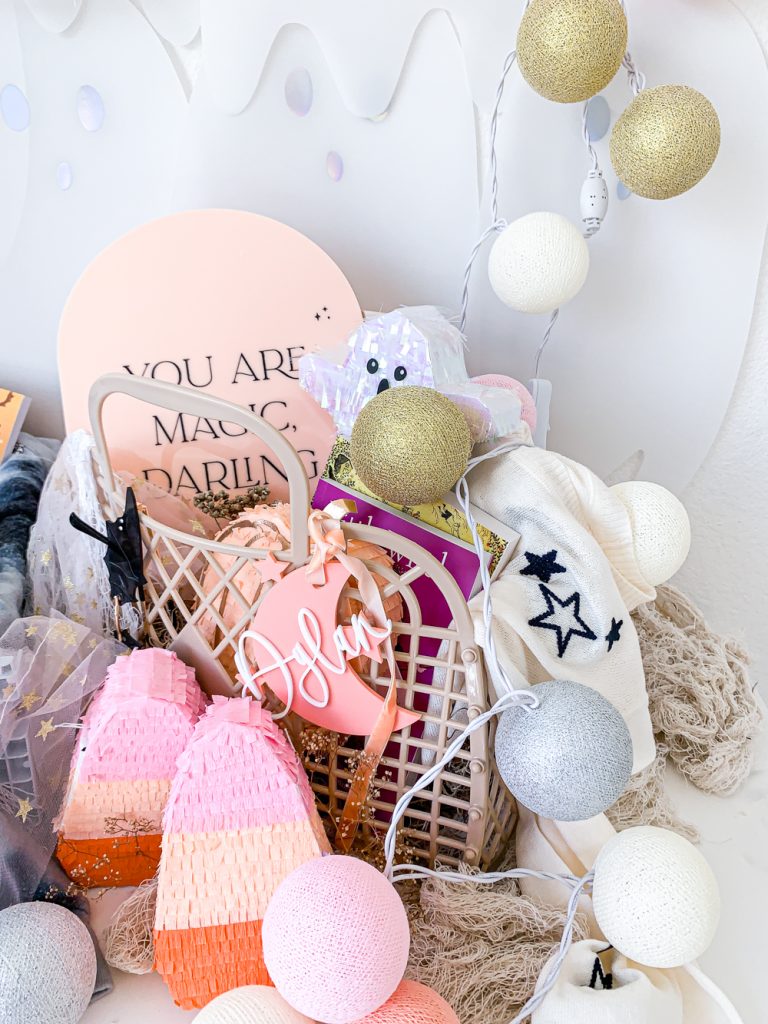 Shop Dylan's Boo Purse Below!

Jett's Boo Basket
For my little dude, I went with a skeleton and ghost theme. A similar route to Dylan's purse is a fun blue-gray-toned basket. I love these baskets as you can use them for storage after. To round out this skeleton/ghost theme is some excellent picks for any little dude. Chaser Brand makes the softest sweaters, and this skeleton one is a must for Halloween. To pair with that sweater is the same style of skeleton rock and roll hand hat. Of course, with some more Proper Letter signage, this coffin-shaped sign is an excellent addition to a boy's room. Let's not forget the fun Halloween pinatas!
Jett loves these pop it keychains that you see all over the place these days. I found some fun skeleton and bat-themed ones over at Amazon. Oh, and spooky stories for him to read under those fun lights he has put around his bed. Lastly, rounding out all these goodies are the fun custom lights again from Bright Labs.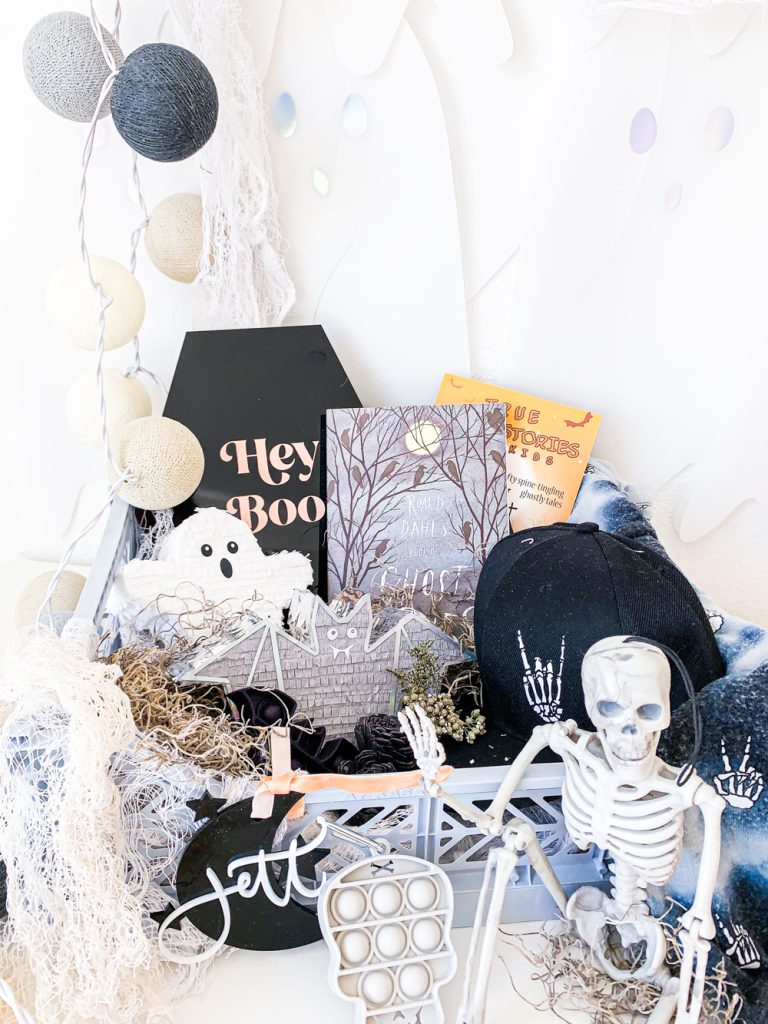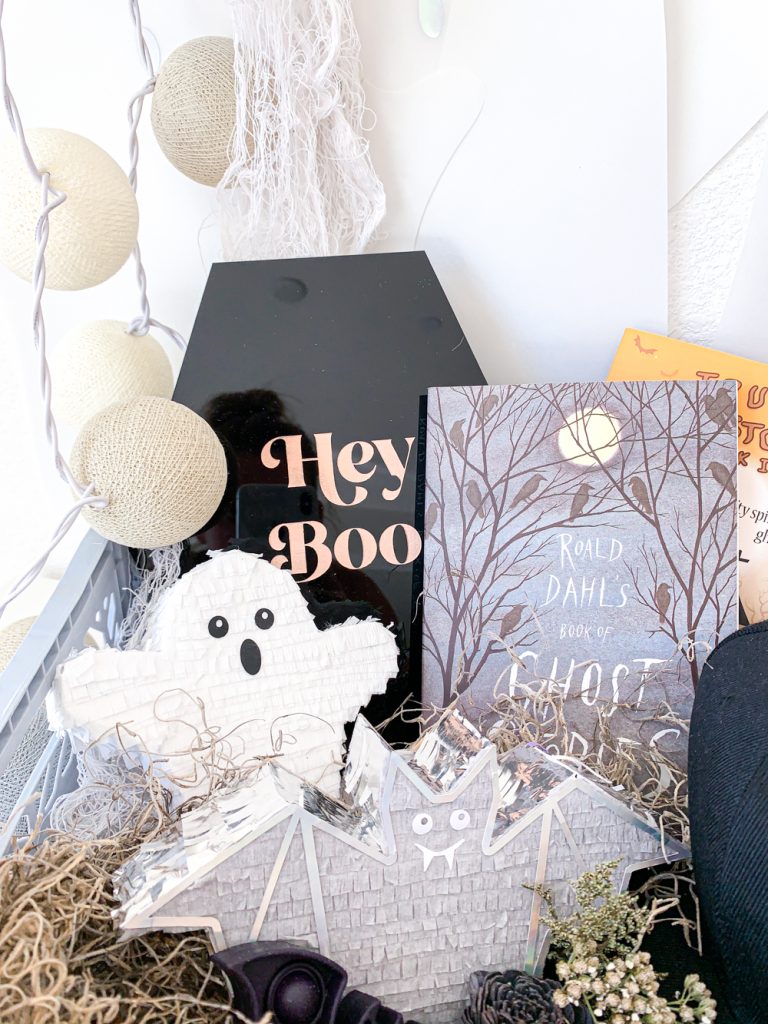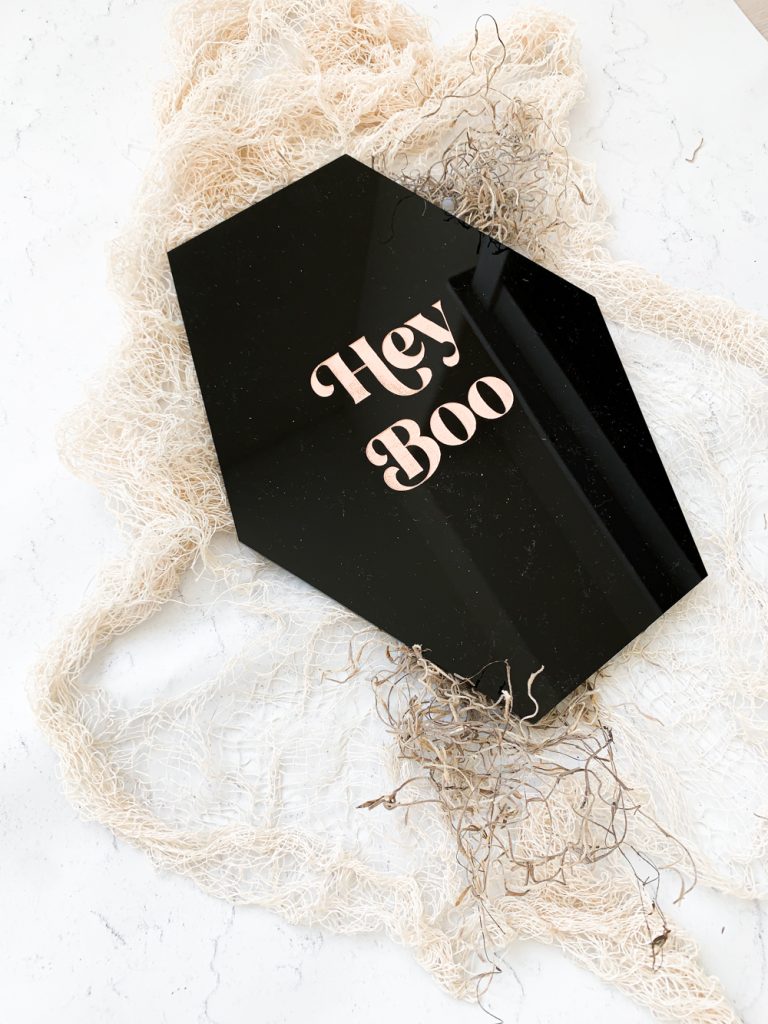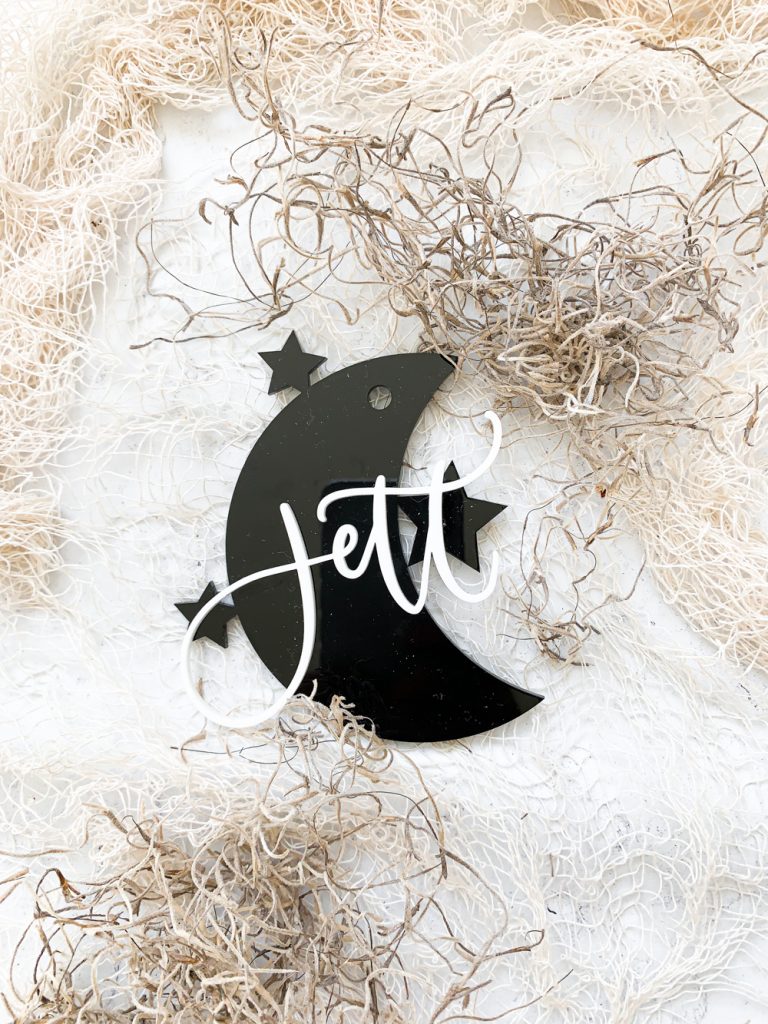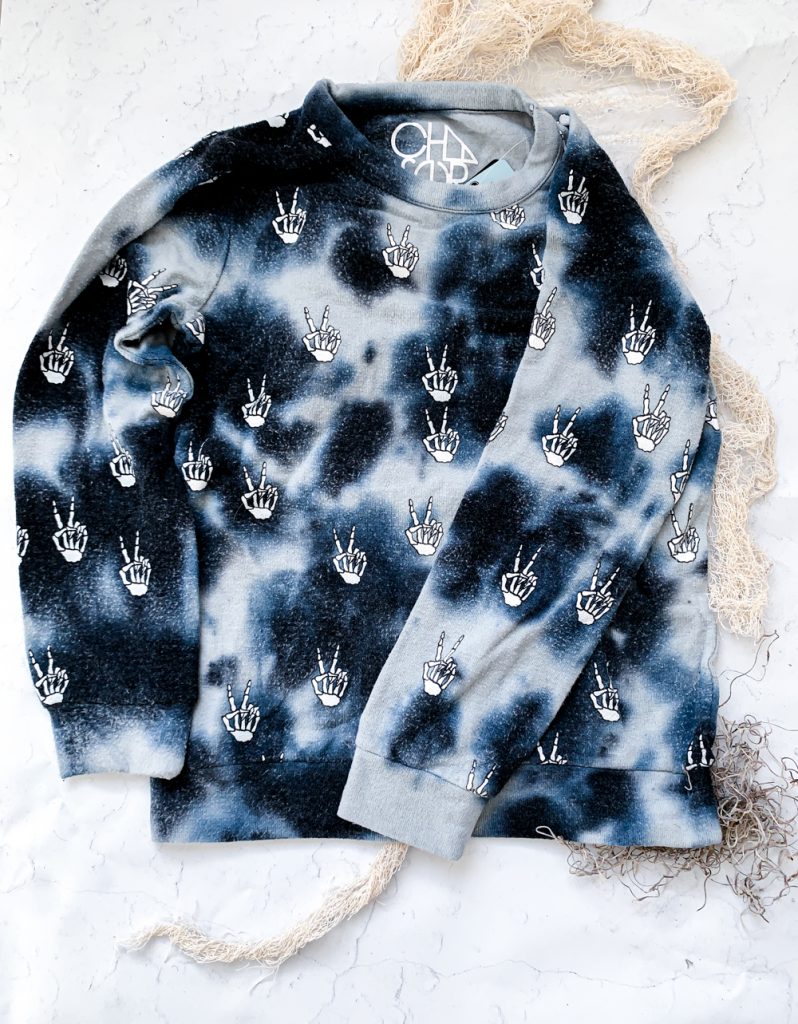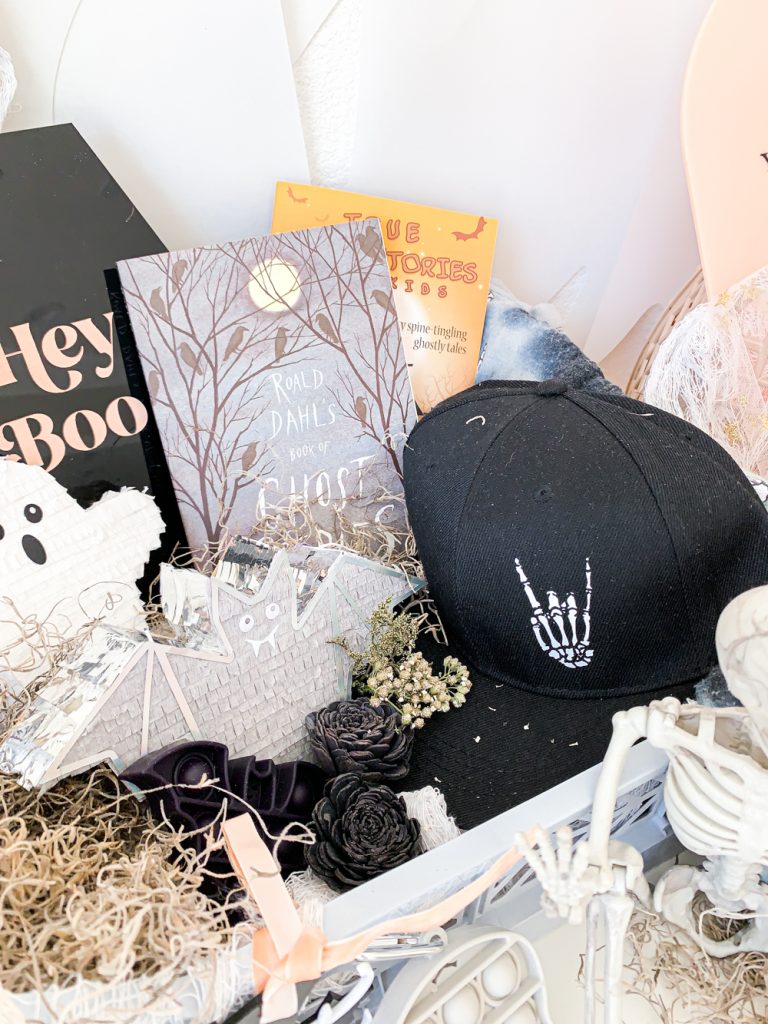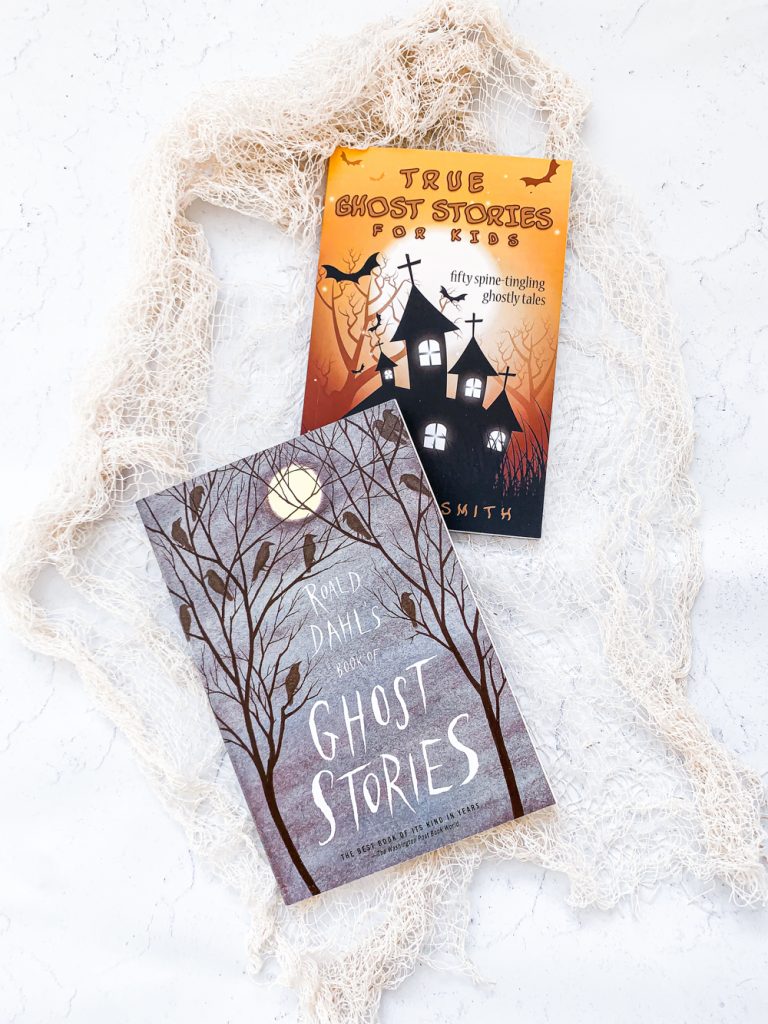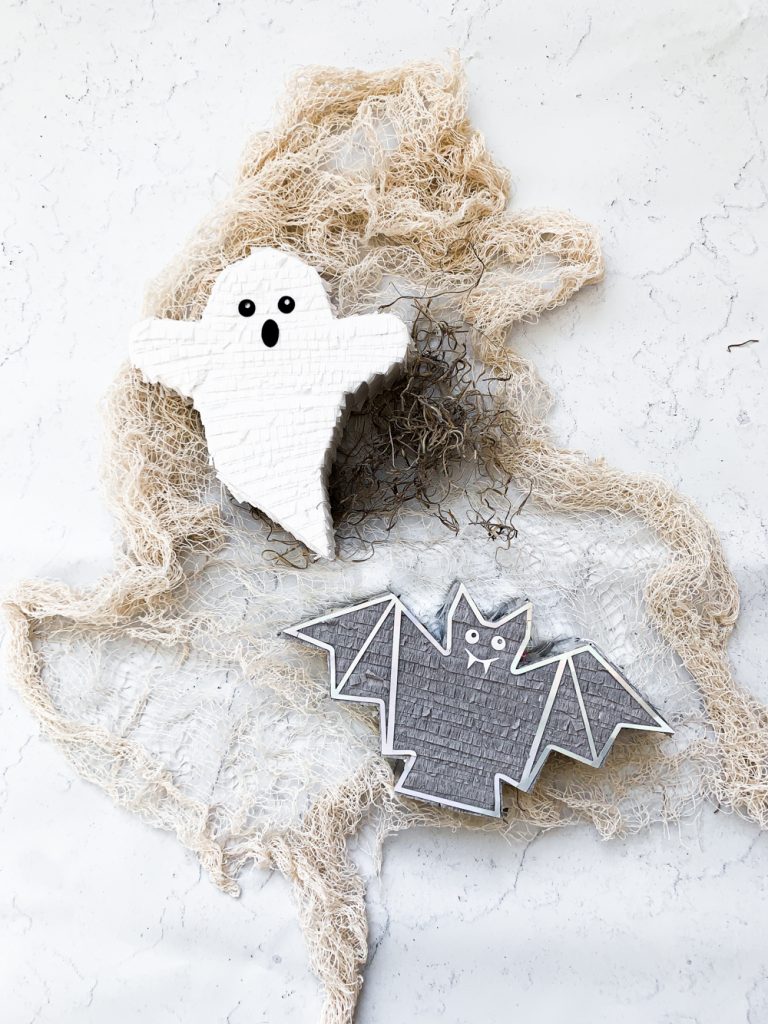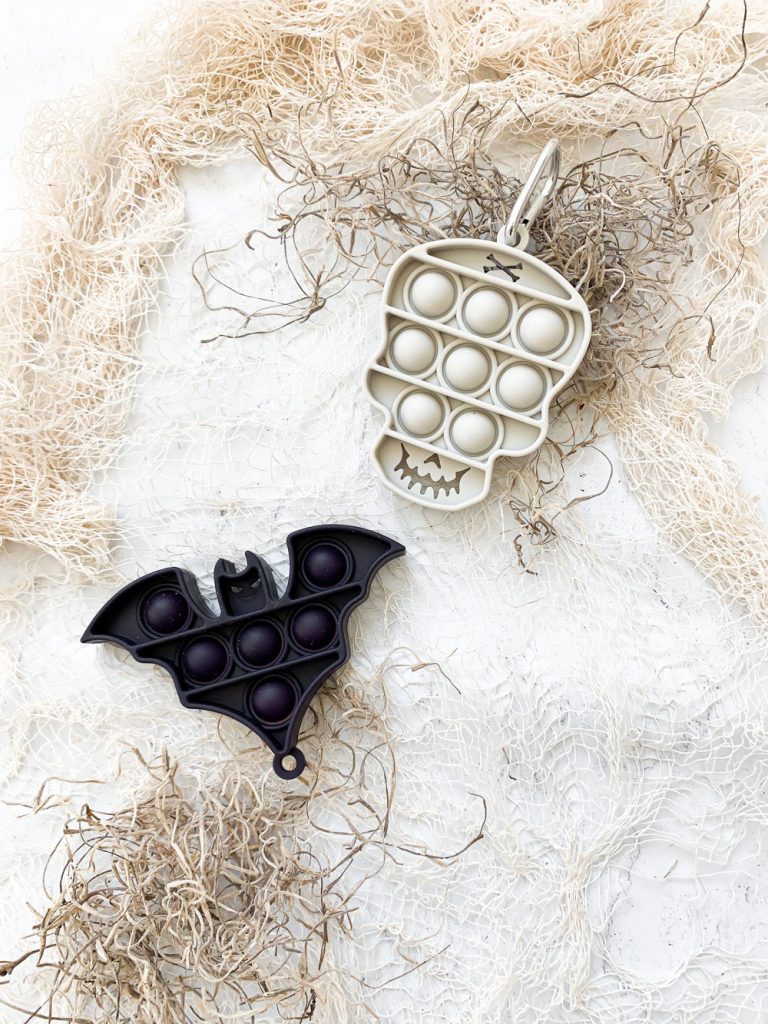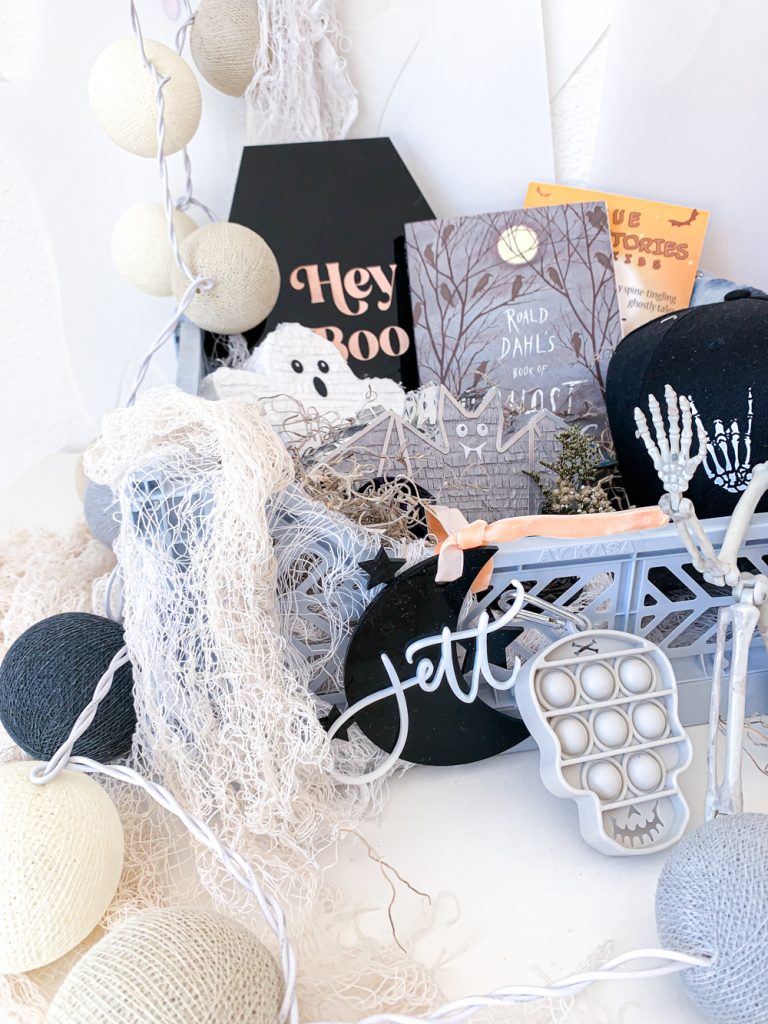 Shop Jett's Boo Basket Below!

Happy Booing!
xx
Abby