Holiday cards. An essential little holiday tradition that everyone looks forward to getting in the mail. If you are like us, we love to make sure that it all is perfectly packaged to send to all dear family + friends. Now a days you  can see so many different fun and creative ways to address your holiday cards. The old printed out address label sadly just doesn't cut it anymore. Be creative and fun with it! It will put a smile on anyones face.
Our pal Brianne at Brown Fox Calligraphy showed us some beautiful ways to do some holiday address labeling.
All photos by Yasmin Sarai
Warning!:
Brianne does nothing but beautiful work. She sets the bar high!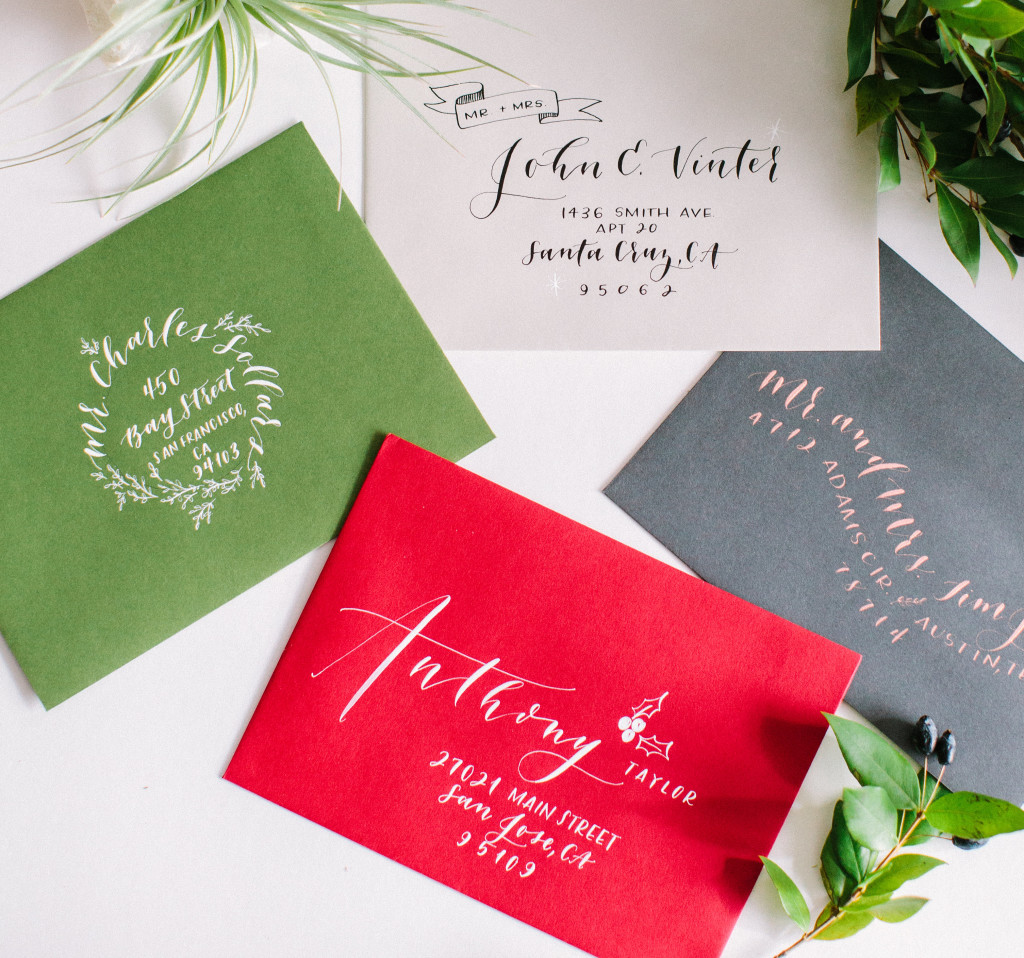 Lets start with the green wreath style… Love how she made the address and name into a holiday wreath. So pretty right?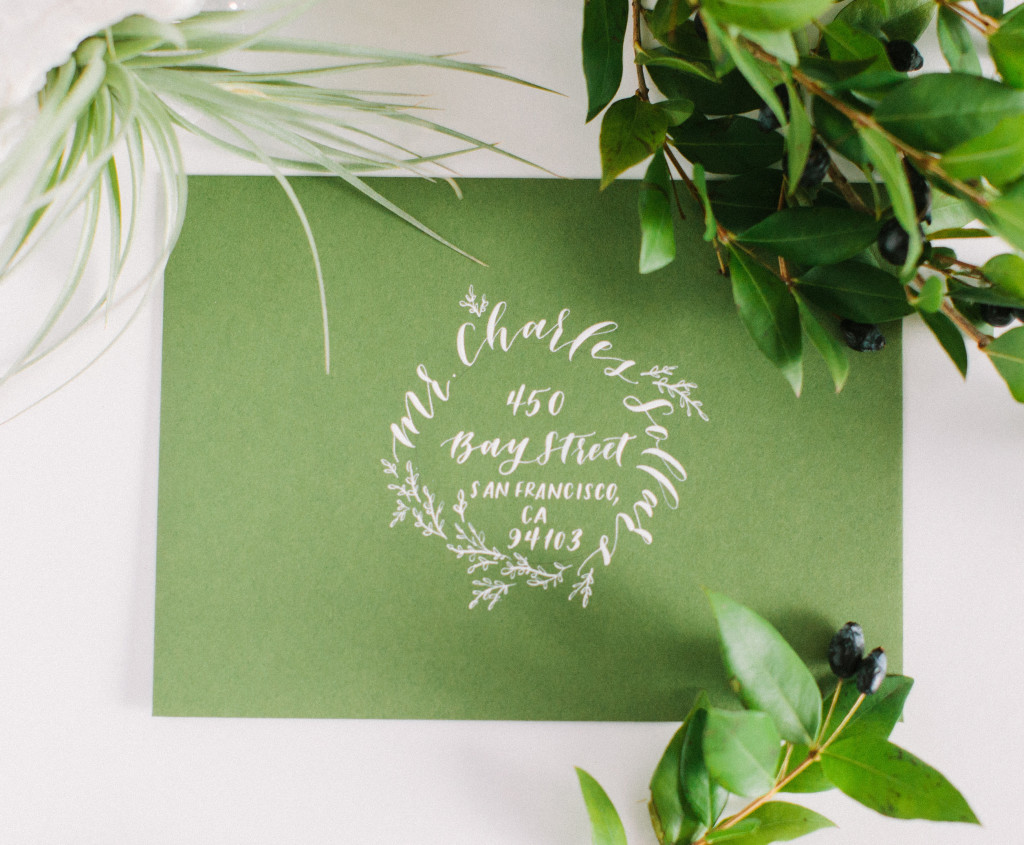 Love how the white pops on the green envelope. To achieve this look, you can use a pencil and draw a circle so you can get that perfect circle wreath. Simply add greenery detail.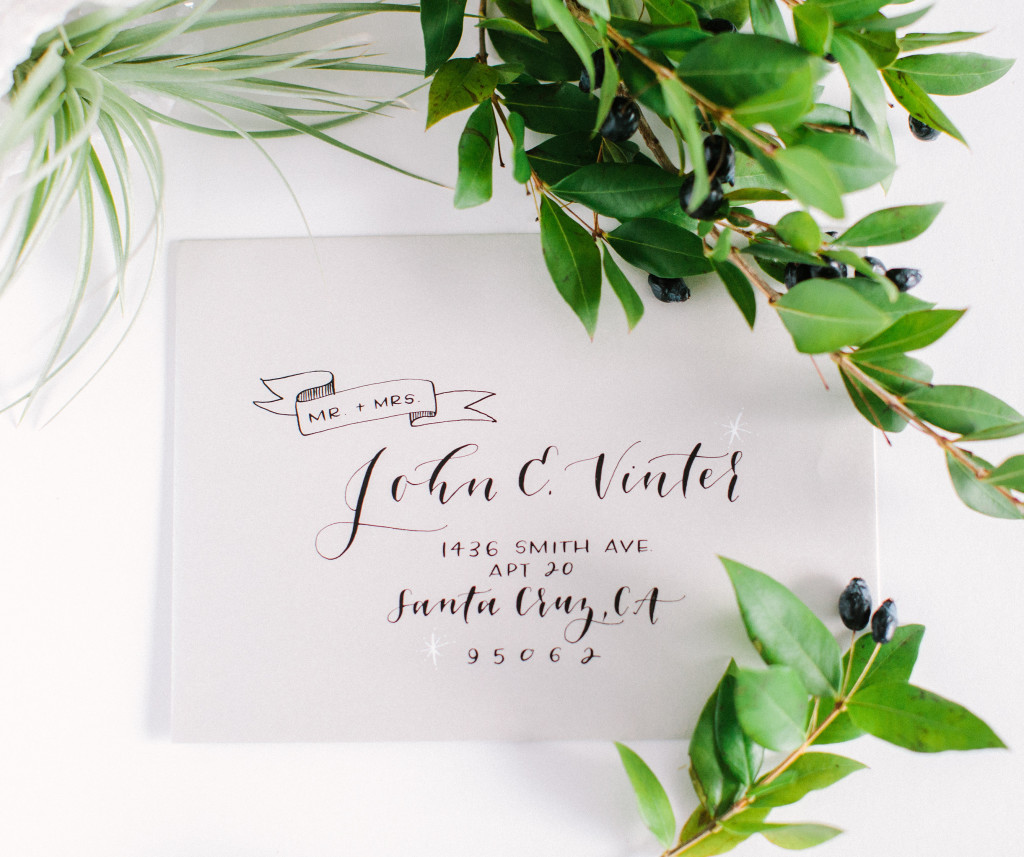 Adding elements like stars + ribbon detail create a holiday envelope that will certainly impress your family + friends.
Dosent her perfection just want to make you run and join the next calligraphy class!? So talented that lady!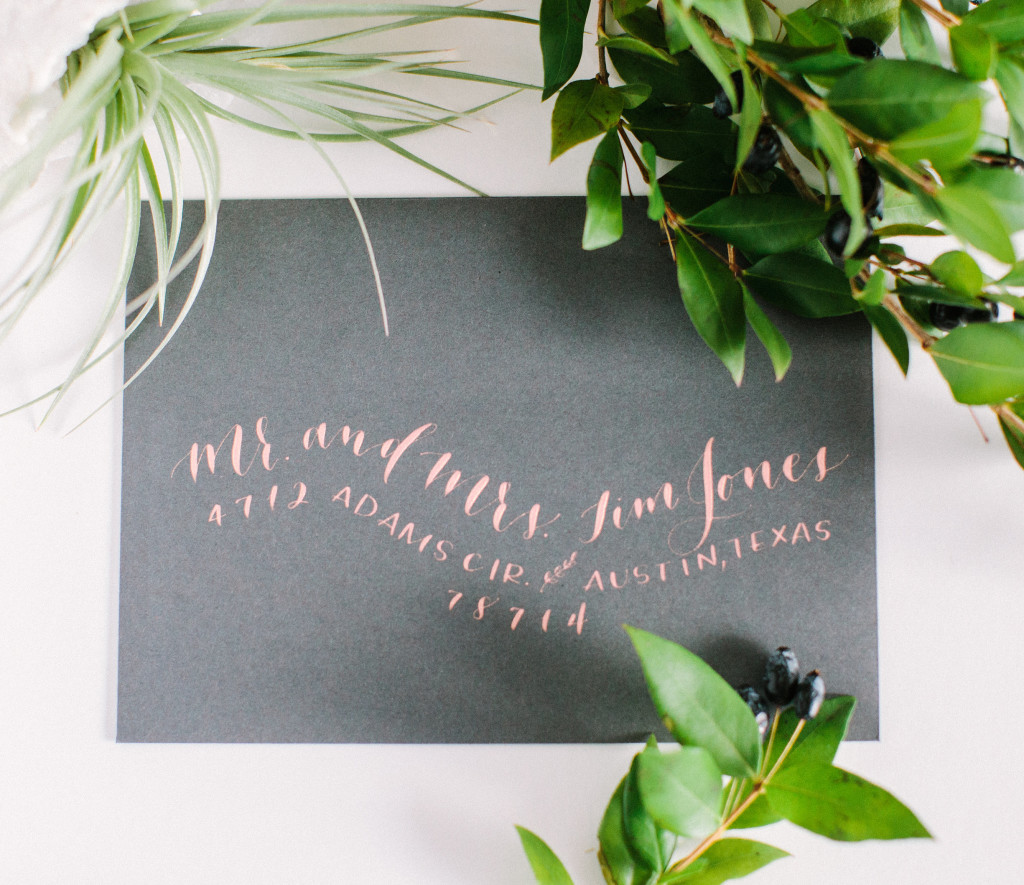 Suckers for anything copper… this is definitely our favorite. We love the idea of using metallics like copper, gold, or rose gold on a dark envelope like this black one. Again, adding in little elements of holiday personalizes your labeling like this little greenery. A bold sophisticated delivery. Love!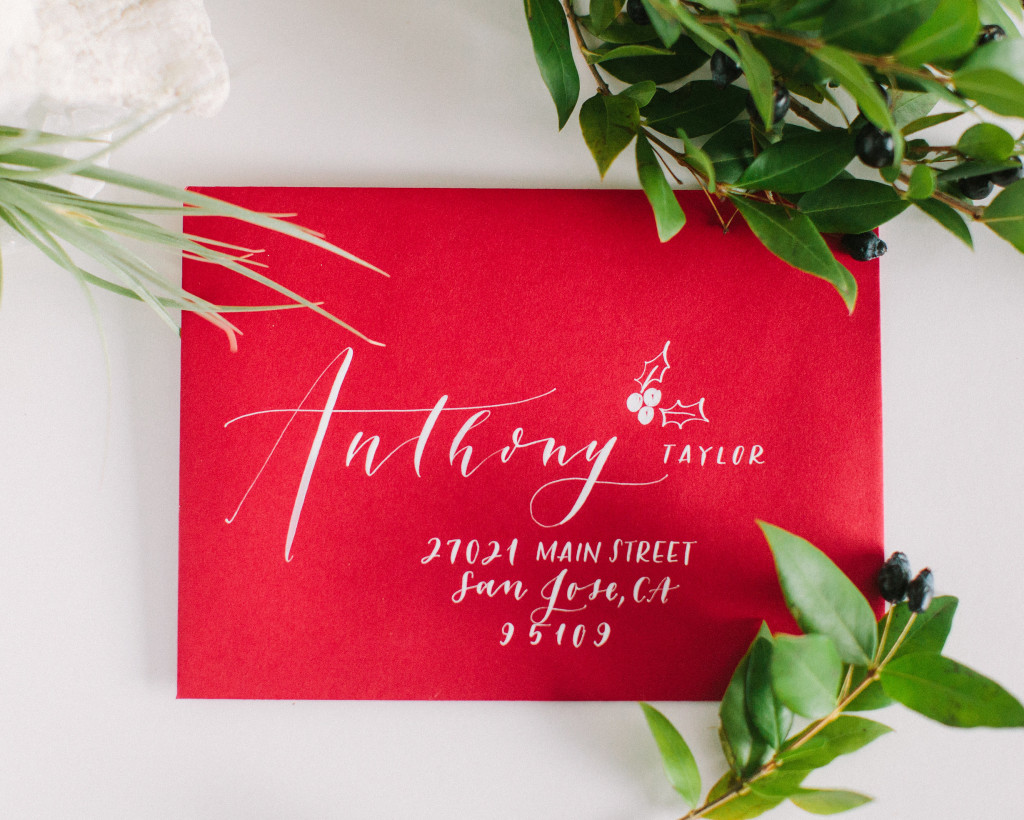 Last but not least this beautiful bright cheery red design. Holiday perfection is adding berries and greenery. Using different fonts and sizes draws your eye to this envelope. And the bright color of the envelope will have your family grabbing your card 1st out of the pile.
Thanks Brianne for showing us beautiful inspiration for address labeling.
Holiday Treat!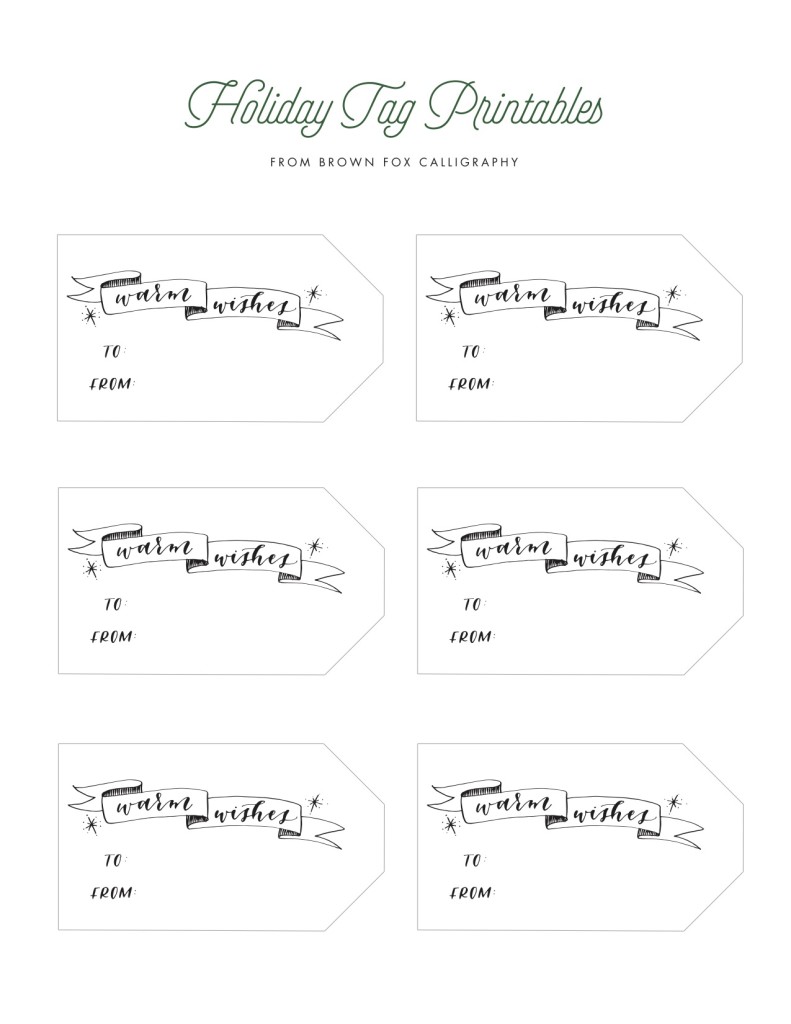 Brown Fox Calligraphy has made a printable gift tag for all our readers! Yay!
Simply print out on your choice of card stock, and brighten the faces of your family and friends.
Be sure to follow Brown Fox Calligraphy for more beautiful inspiration.
Be sure to show us your holiday cards, tag #beijosholiday
Happy Holidays!
xo
Abby