Abby and I recently discovered the company Tribe Alive and immediately fell in love. They carry everything from clothing to home decor and amazing gifting items. Today we wanted to highlight a few of our favorites to showcase in time for the holidays. We also love featuring small shops on our blog, there's just something special and exciting about shopping small. Have you seen that meme, "when you buy from a small business an actual person does a little happy dance". It's so true, and brings me so much joy!
Are most of you done with your shopping? Well if you aren't, like myself, keep reading because we have lots of fun inspiration for even the most difficult person to shop for!
Photos by Dayna Studios and Corrie Lynn Photo
Guilty!! I've been told I'm difficult to shop for. Maybe it's because I am a bit picky, or maybe it's because if I like something I just tend to buy it for myself, haha! Either way, when looking at Tribe Alive I found so many things I'd like to receive as a gift – AND so many ideas for others!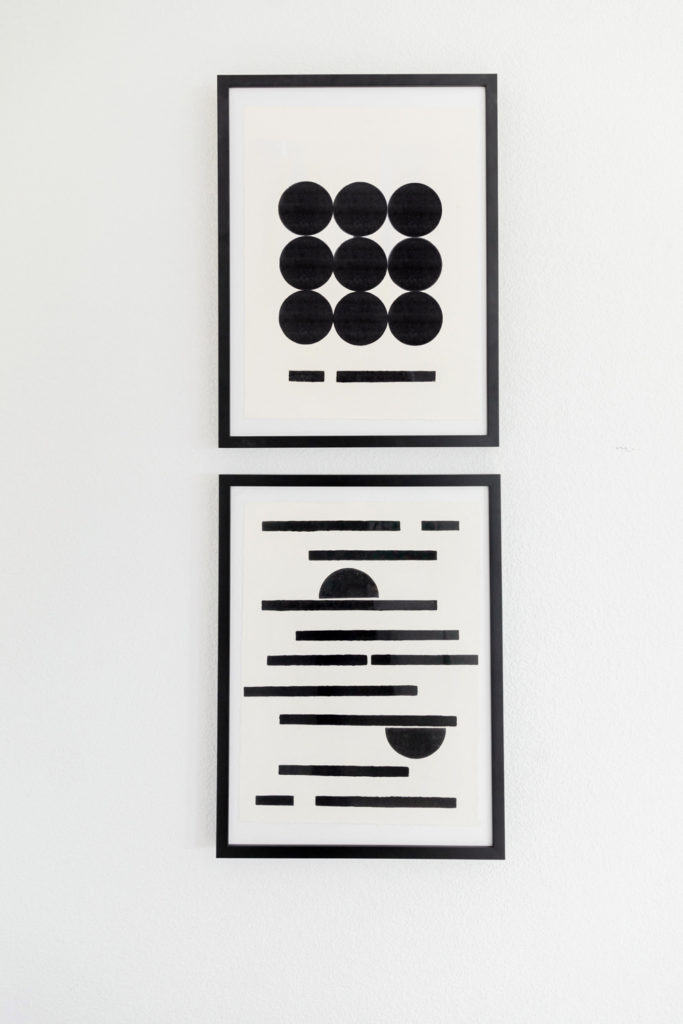 Let's start with these beautiful prints! The Balance Block Print and the Horizon Block Print. Both Abby and I fell in love right away, and due to their neutral tones and simple block print, they would really go well in any home. I couldn't wait to hang mine up and found the perfect spot for them!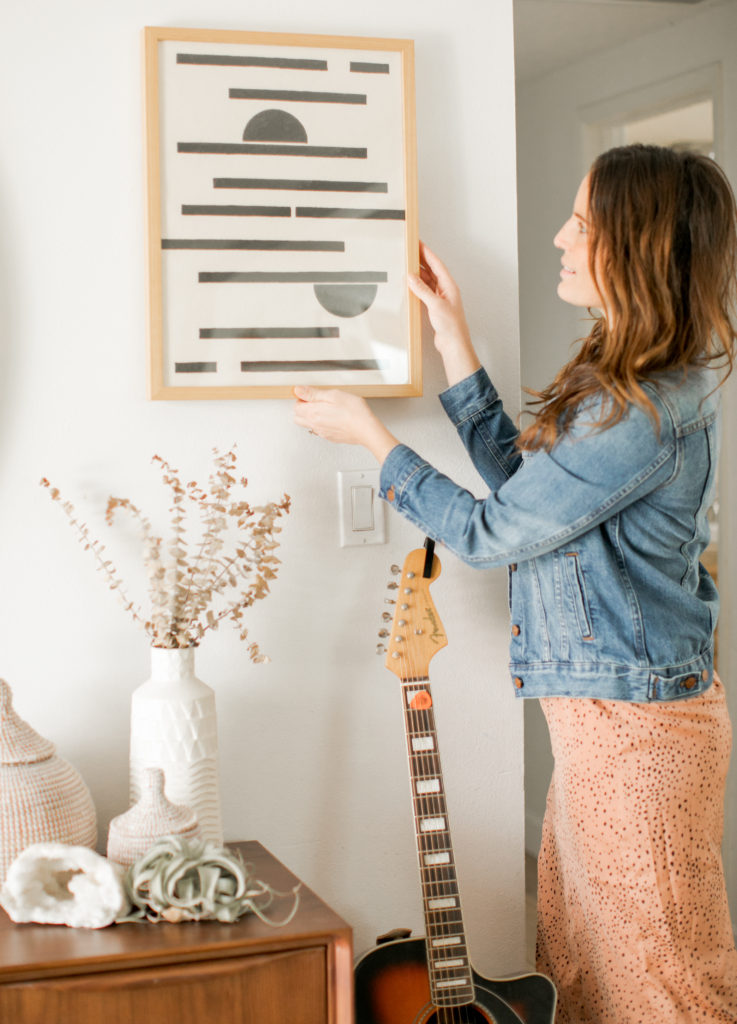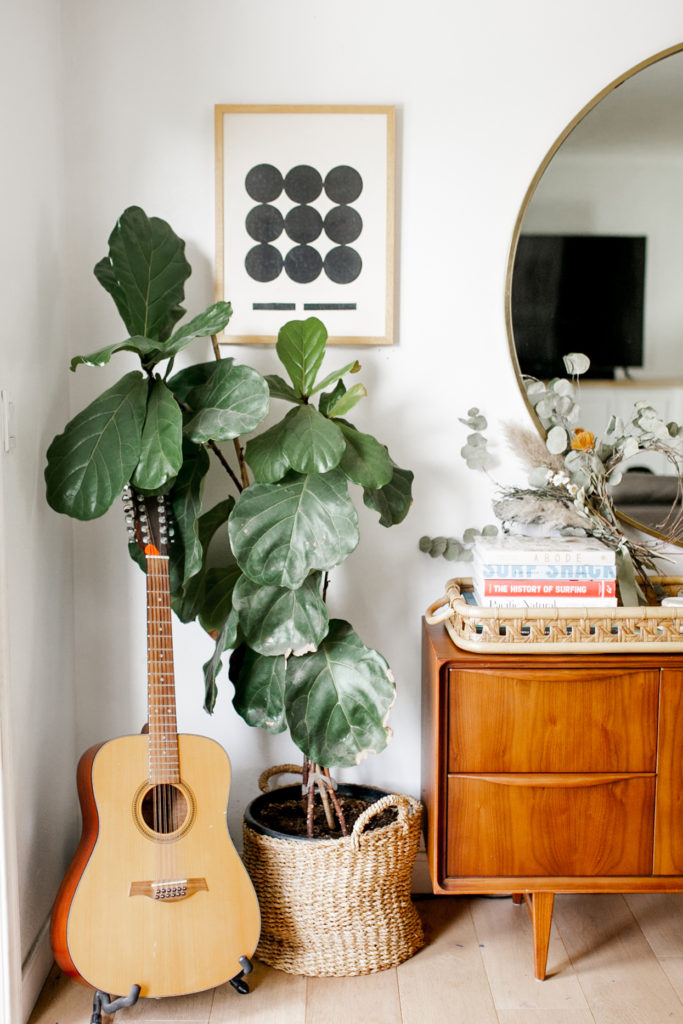 Don't they look great in my living room? I love them on the same wall like that. I used the Addison frame in natural from Framed & Matted to make these bad boys look even better!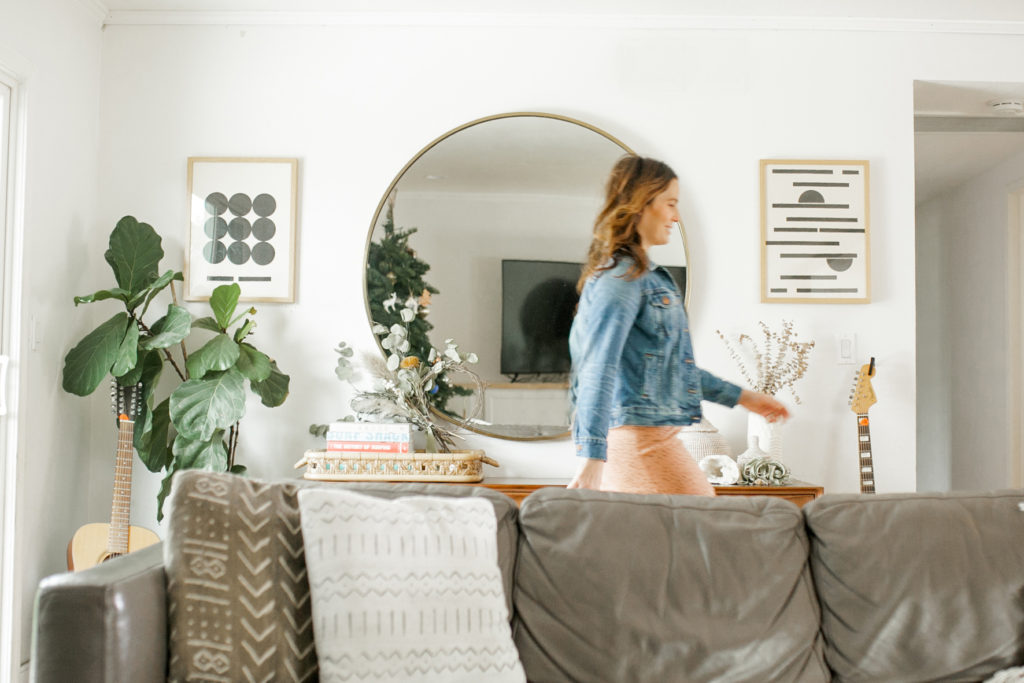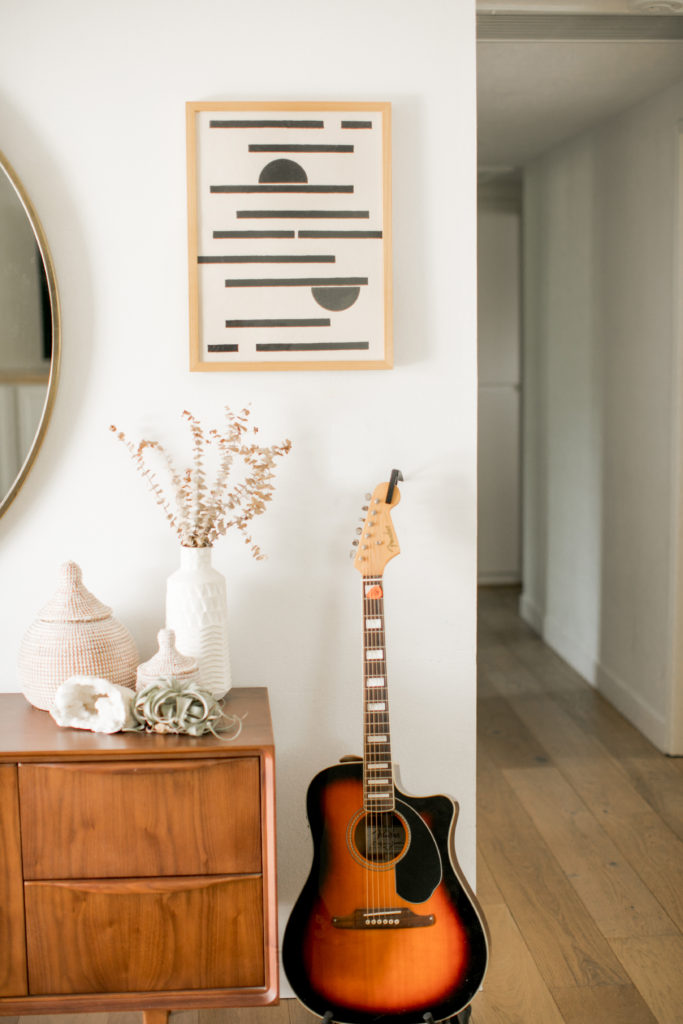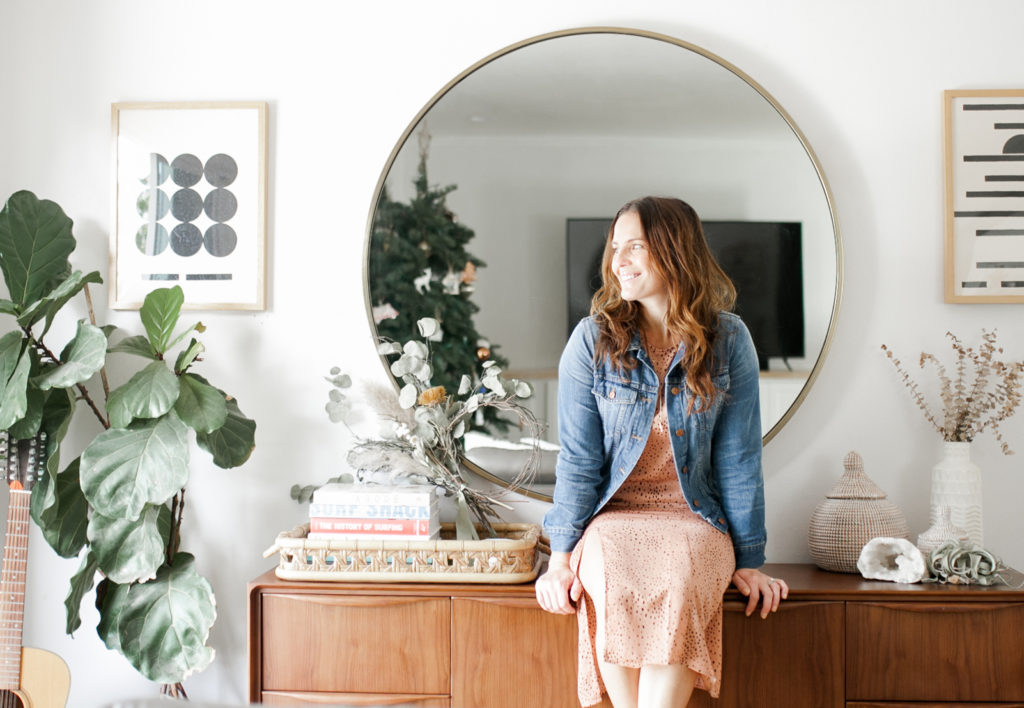 Abby found her perfect place at the base of her stairway. She also used the Addison frame, but in black, from Framed & Matted. It goes so well with her black rattan stool and the door to her cupboard. I'm telling you, those prints just work well anywhere!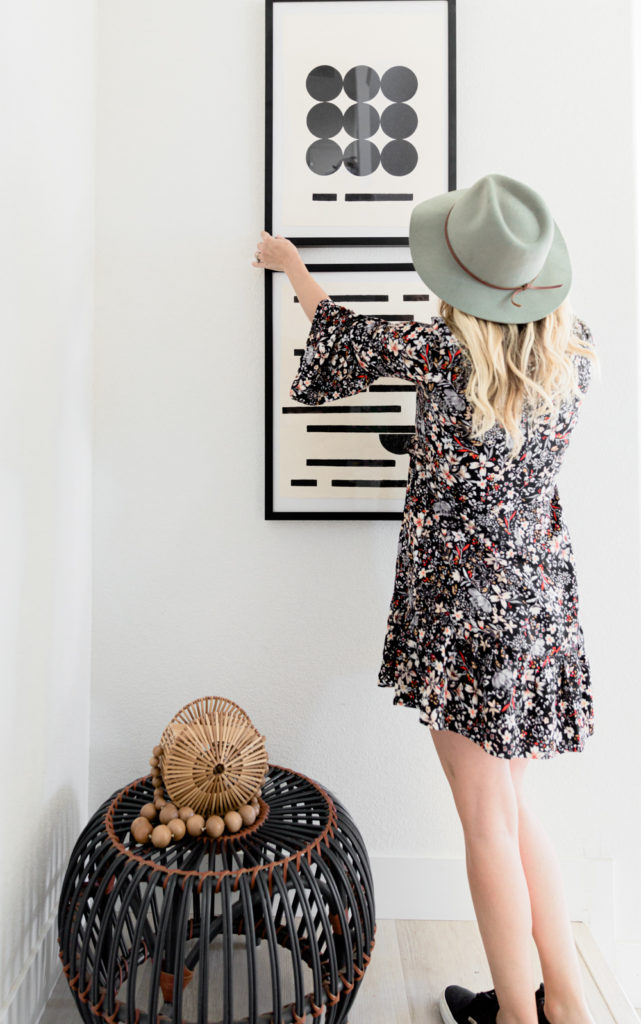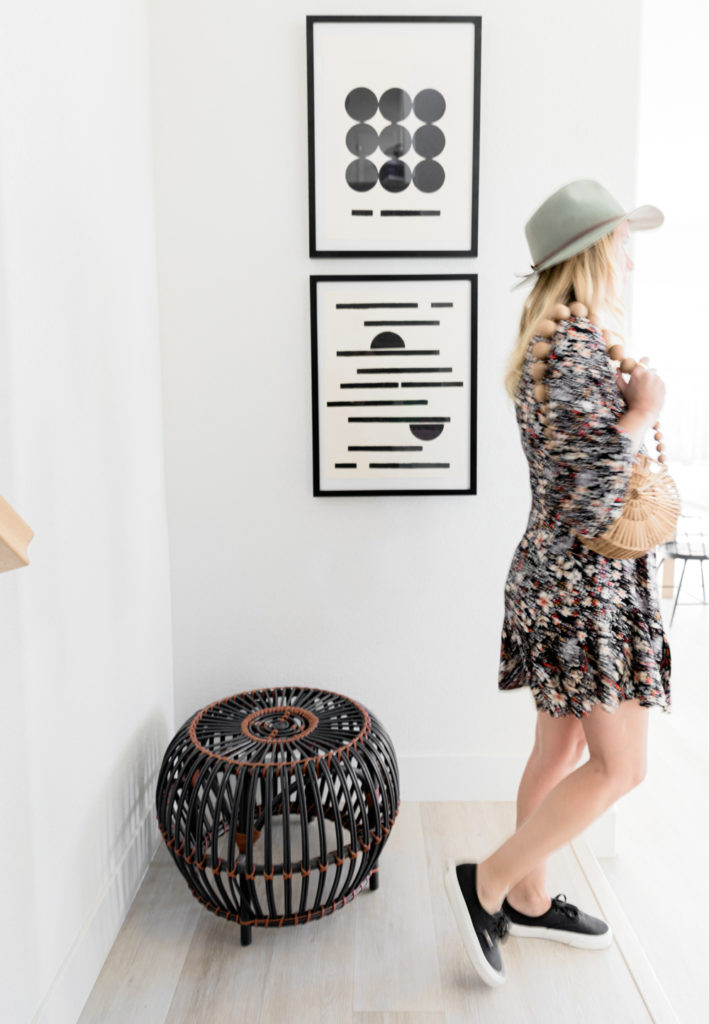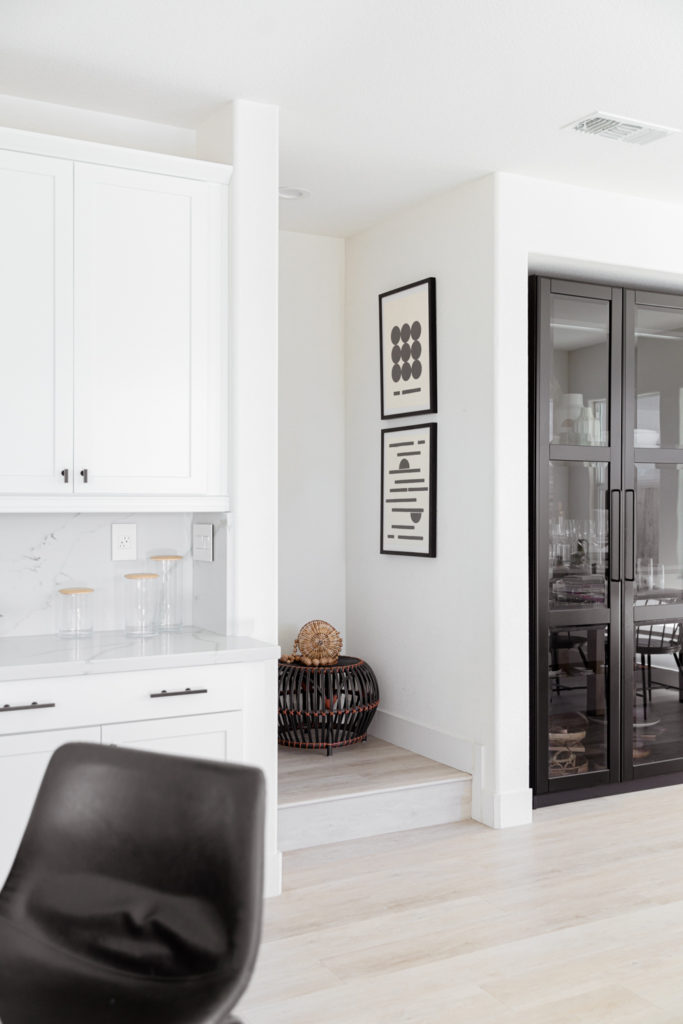 We're continuing the beloved block print with the second gift idea, this stationary set. Something like this is always great to have in your arsenal. I've had a set for a few years that I still use whenever I forget to pick up a card at the market. Plus, this one is super modern and cute!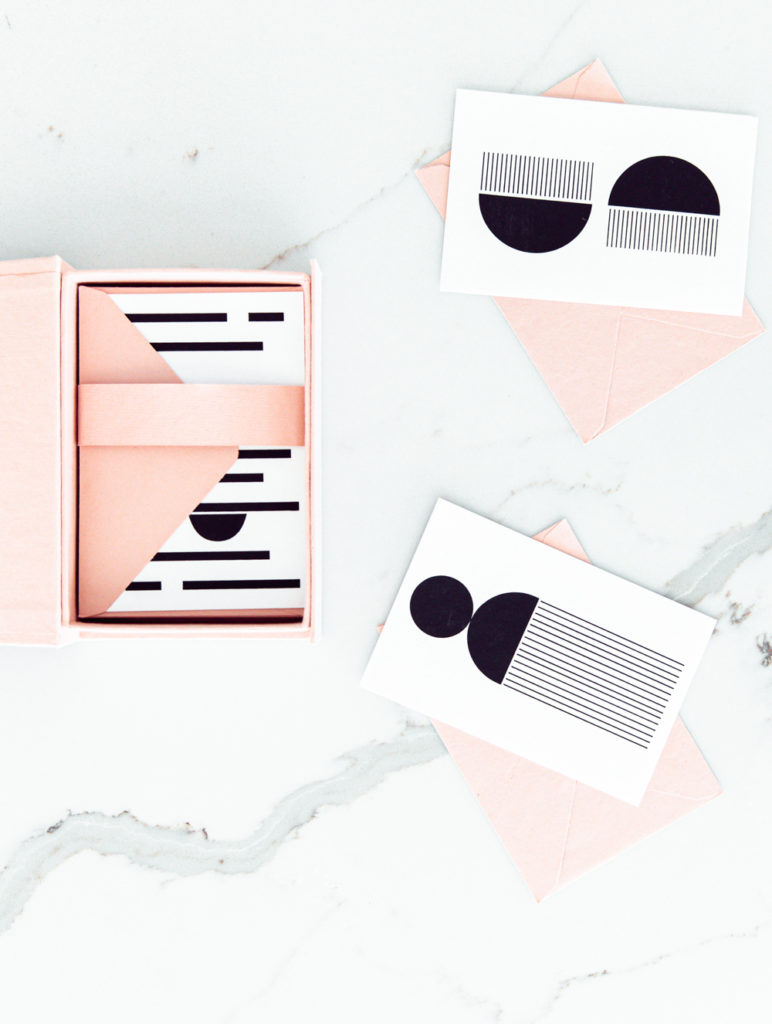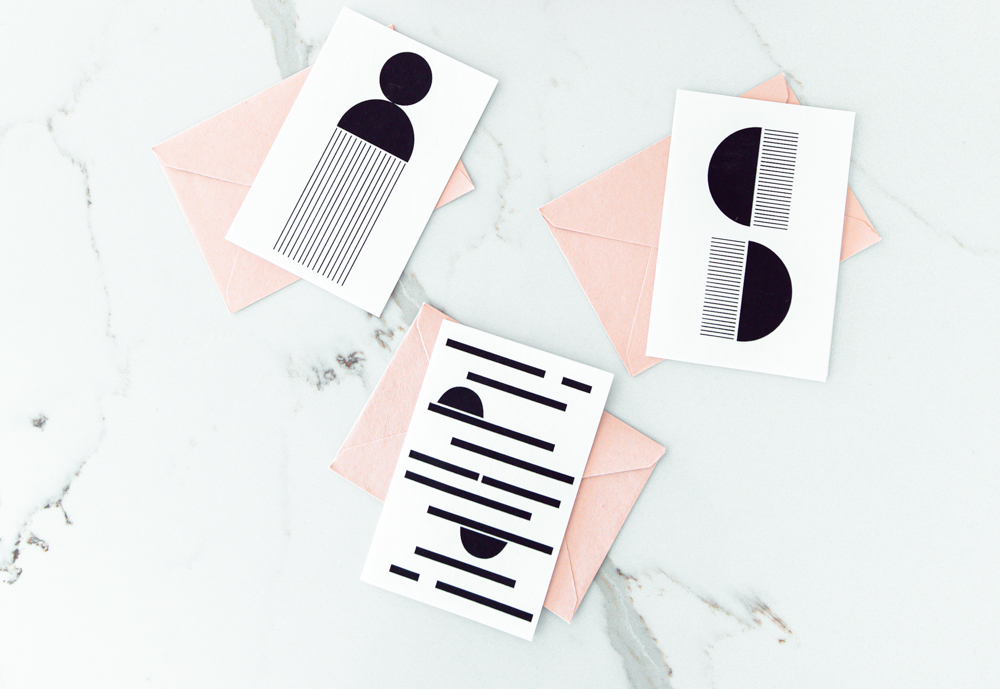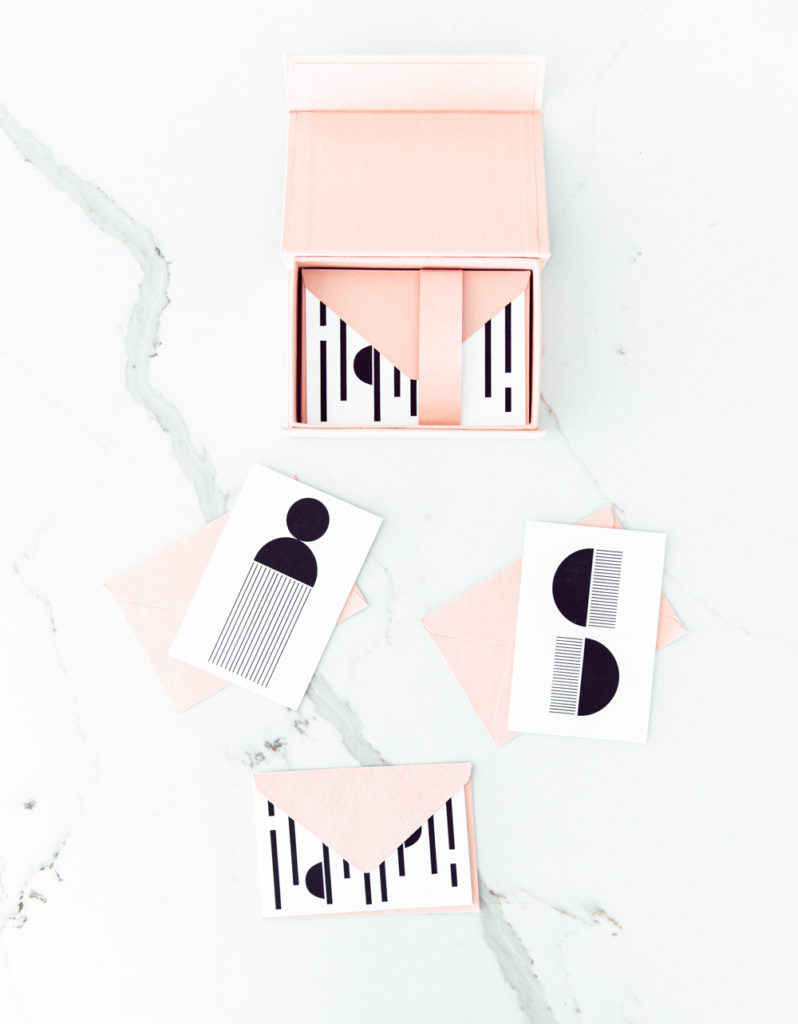 Next up, a personalized key ring! This is the type of gift everyone needs but doesn't think to purchase for themselves – the perfect gift if you ask me! I was in desperate need of a new one and got this FEMINIST one.
You can actually work with Tribe Alive to customize them to say whatever you want, which I think would be a great gift for a shower or group gift for the holidays!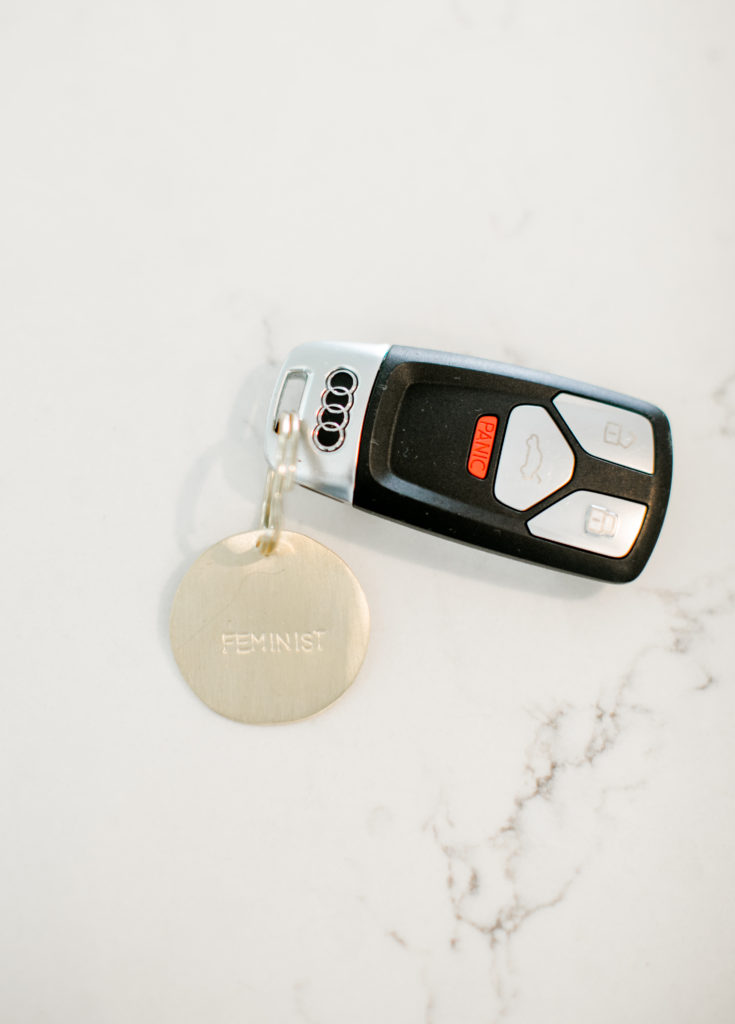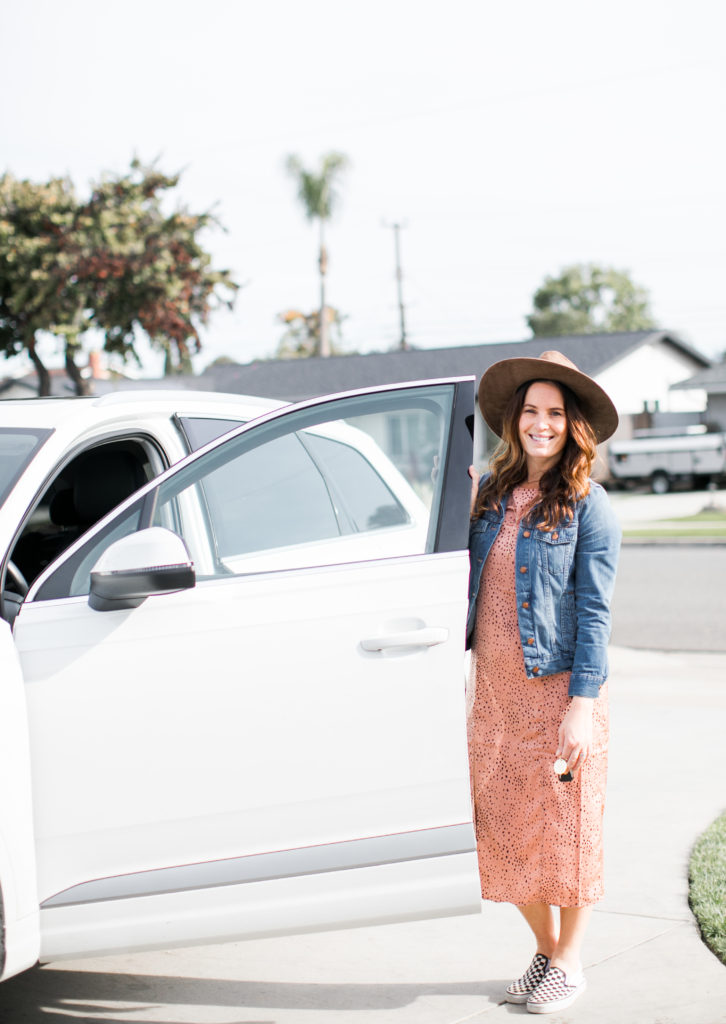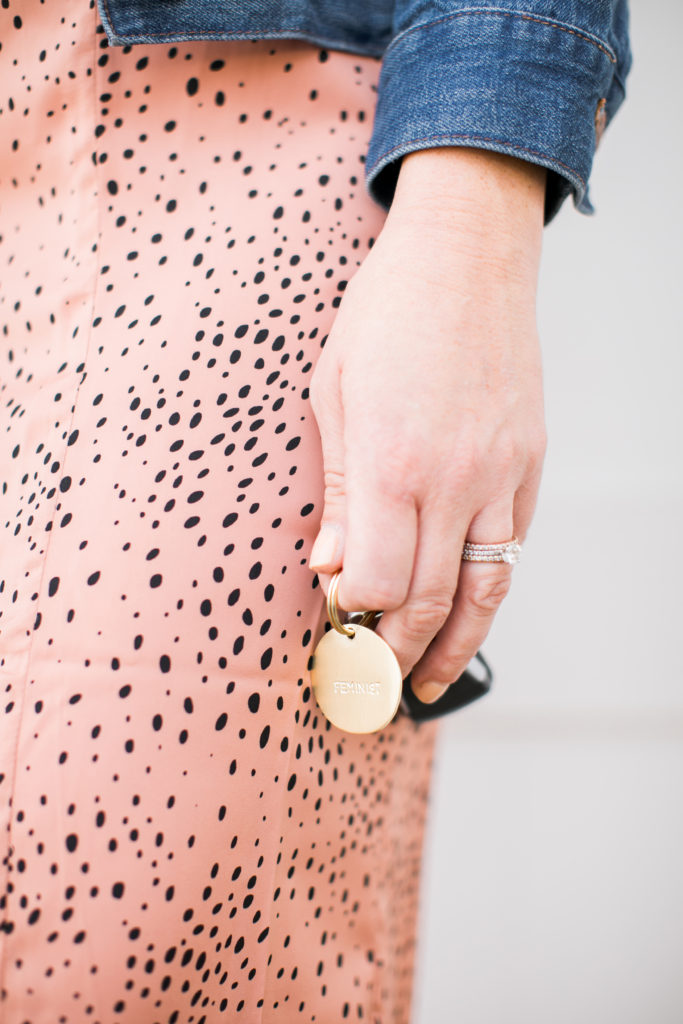 Last but not least, what girl doesn't love some trendy jewelry?! Tribe alive has so many great options in that department. And all of them are our favorite, gold! From rings, to bracelets, to necklaces and some really amazing statement earrings – you can't go wrong!
Another small business we love – Saltwater Luxe, which is what Abby and I are wearing through-out this post! They always have stylish options to wear…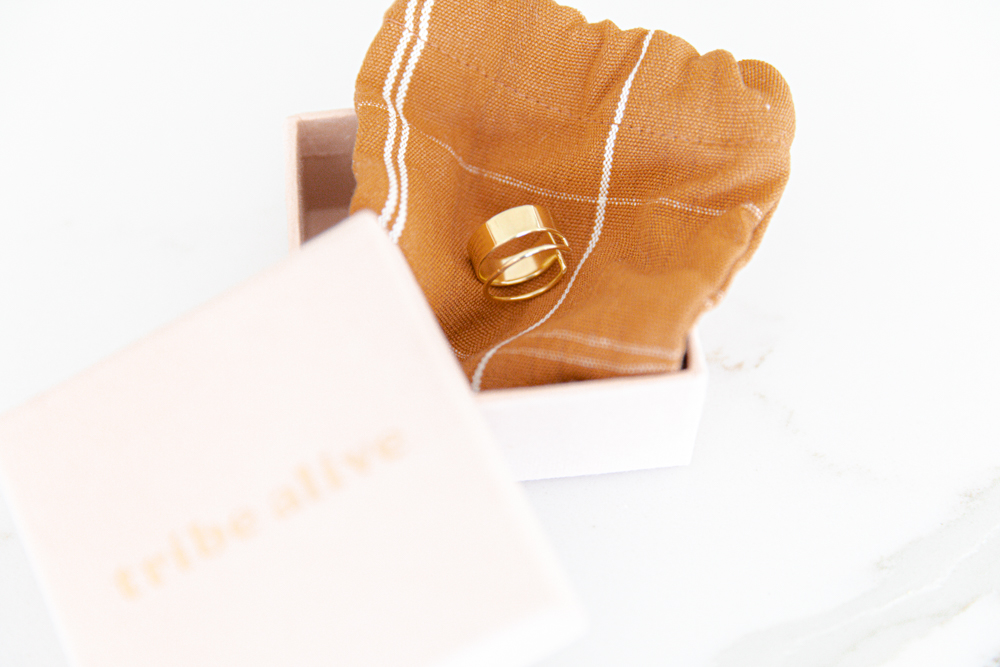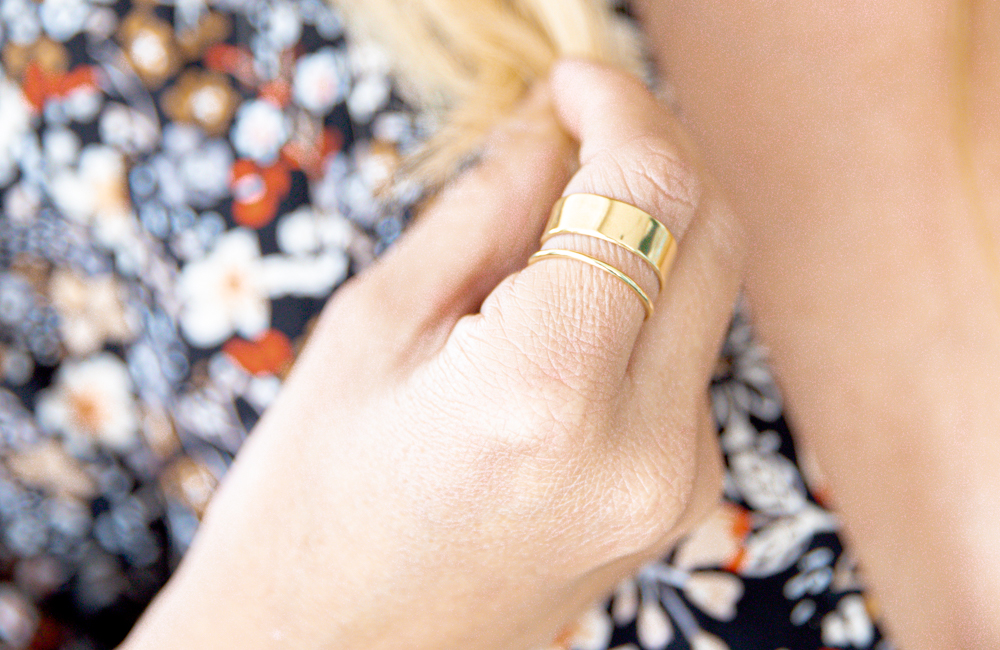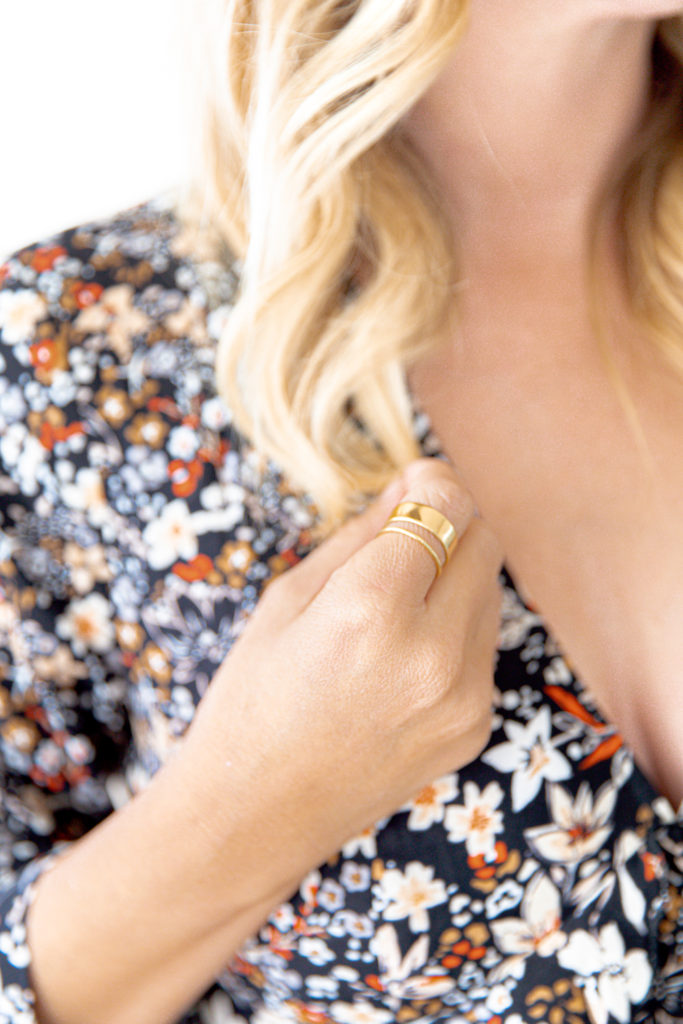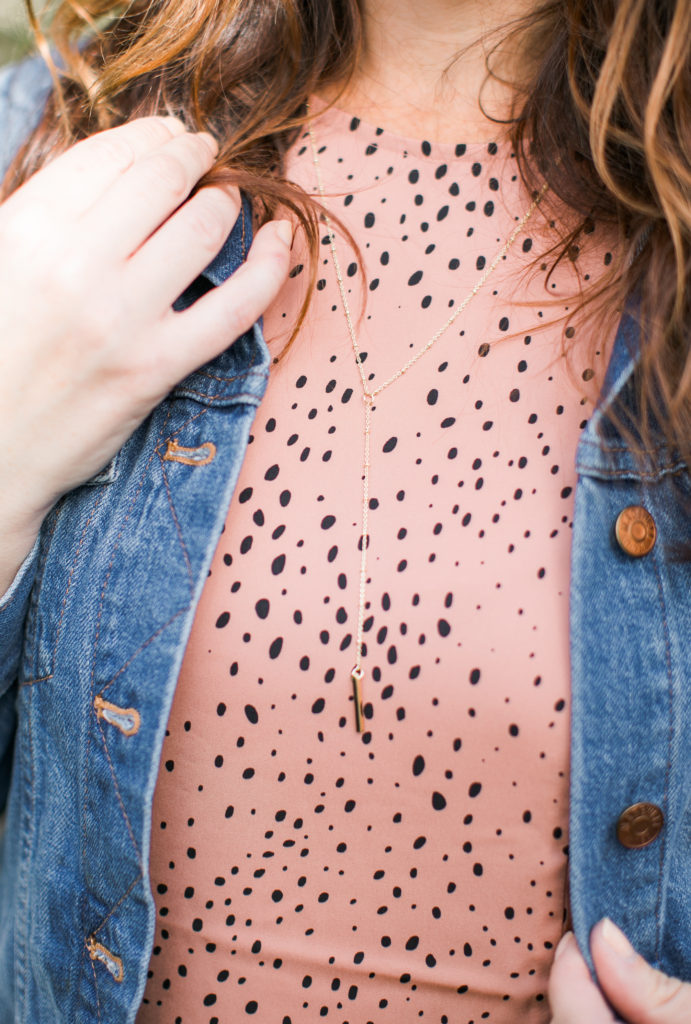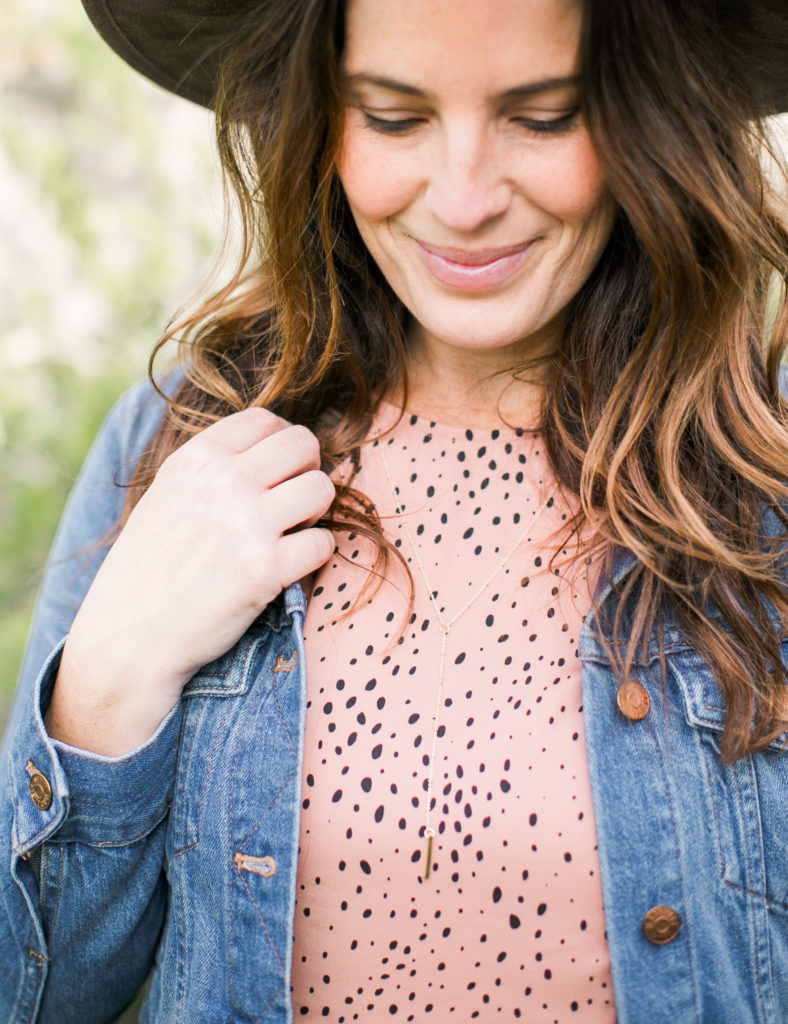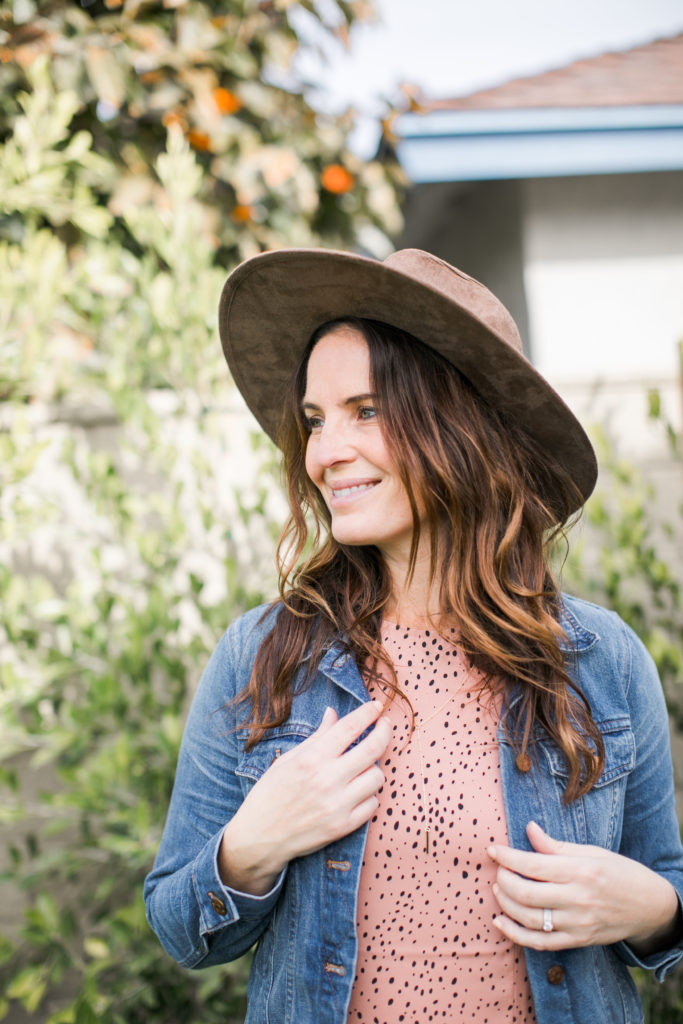 Now go out there and shop! We're 15 days away and these perfect gifts are waiting…
xx
Jacquelyn