Us lucky Beijos ladies get to stay at some pretty great places, and recently we added Dove Cottage to the list! This beauty of a home is up in Sonoma, one of my favorite places to visit. Although I live in Southern California now I grew up in the Bay Area and most of my family is still up there. Sonoma was always one of our favorite places to visit and holds a special place in my heart, it's where my husband and I mini mooned and where my sister got married!
Dove Cottage is conveniently located close to the Sonoma Square and near so many great spots. If you're like me and love wine tasting and great food, this is the place to visit! I think it's great for a girl's weekend, couples getaway and even a family trip! There's tons of great stuff for kids to do in Sonoma too. Plus, owner Sarah Miles has done an amazing job designing and renovating this home, it's truly magical. Scroll through to see all the photos by Olivia Richards and read more about Dove Cottage from Sarah herself!
Plus… stay tuned for a REALLY good giveaway tomorrow!!!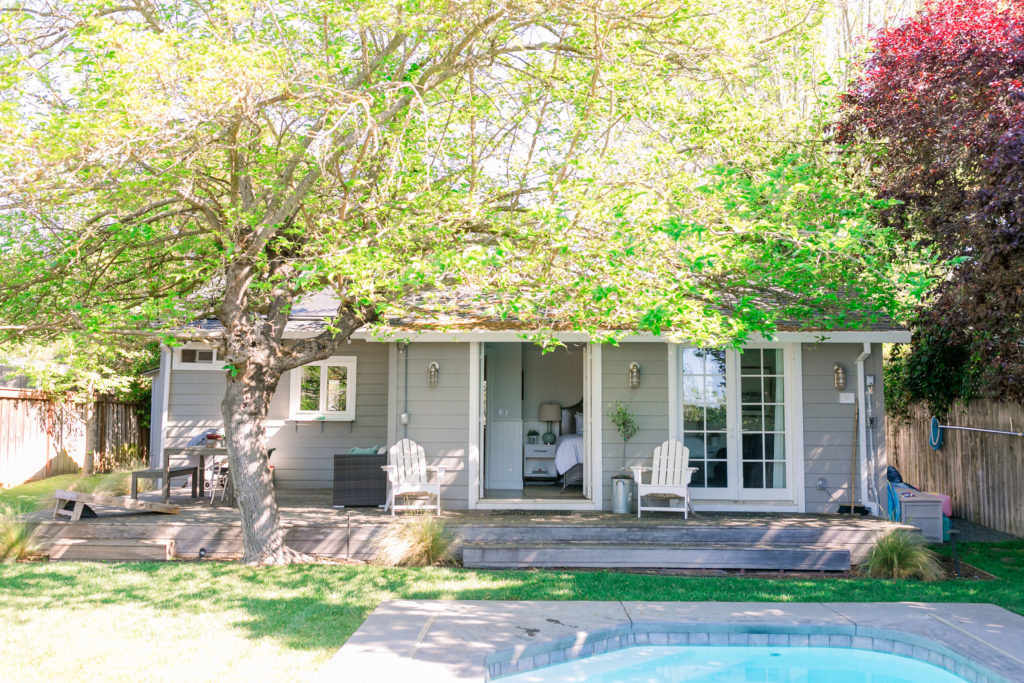 Tell us about you and your family…
My name is Sarah, and I met Charlie in London when we were in college, and we have been married for almost 20 years. Which feels almost impossible…Our son Logan is 11, and Penelope is 6, and our newest baby is our dog Scouty. We lived in San Francisco for 7 years, but recently moved across the Golden Gate to Marin.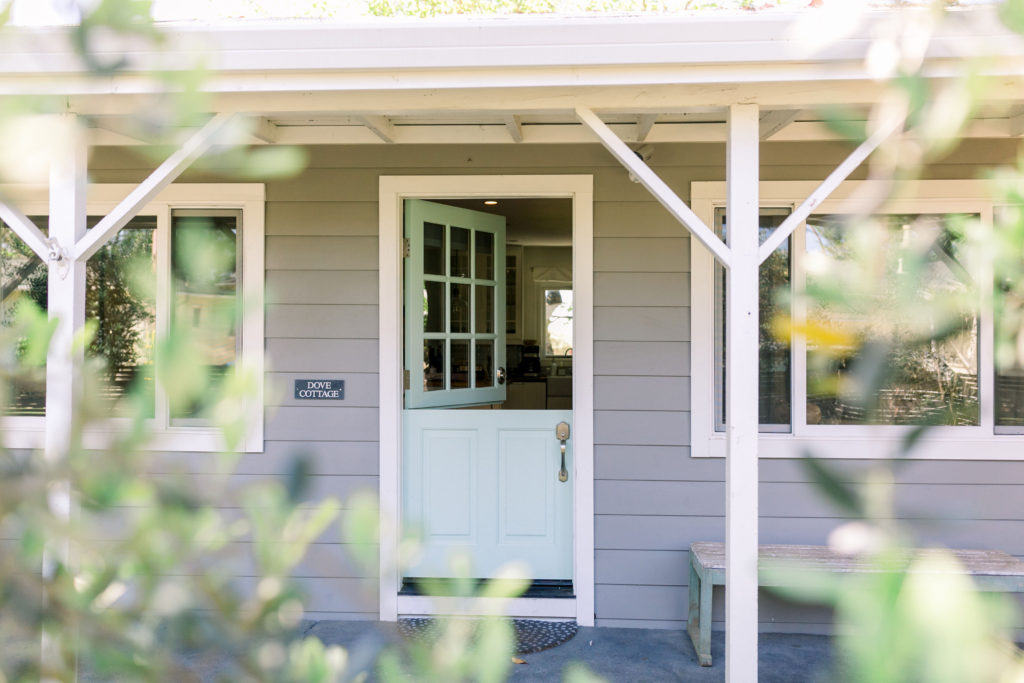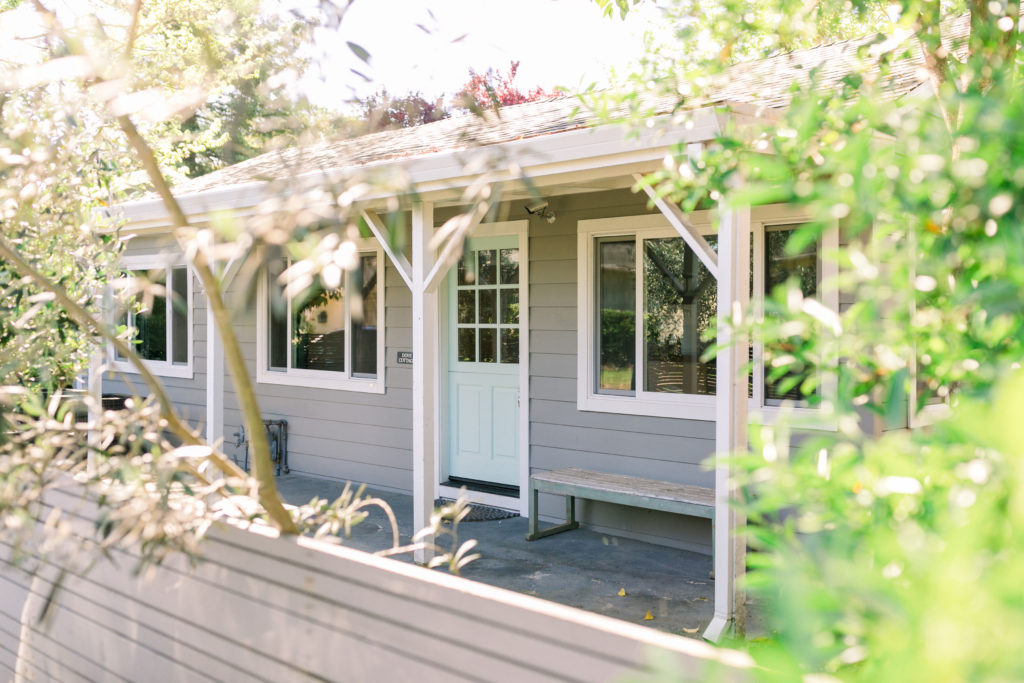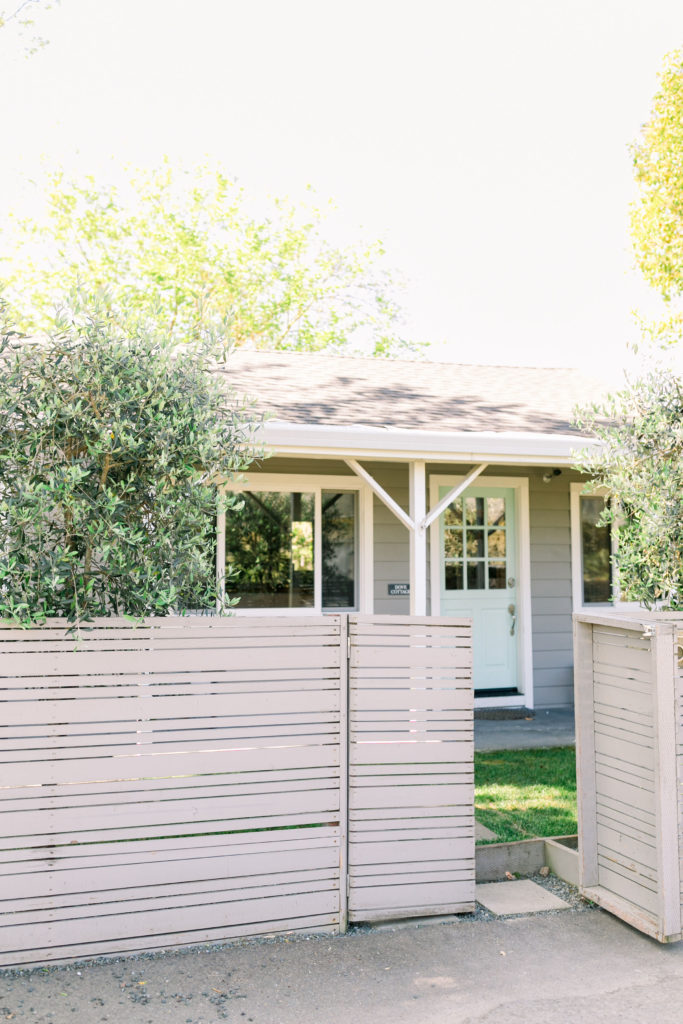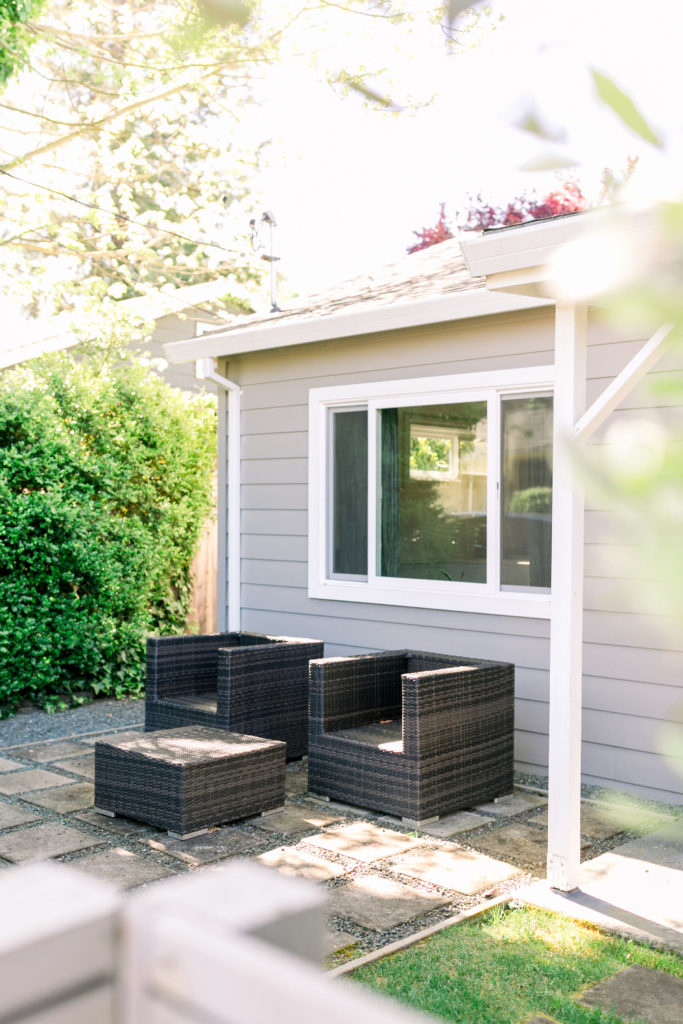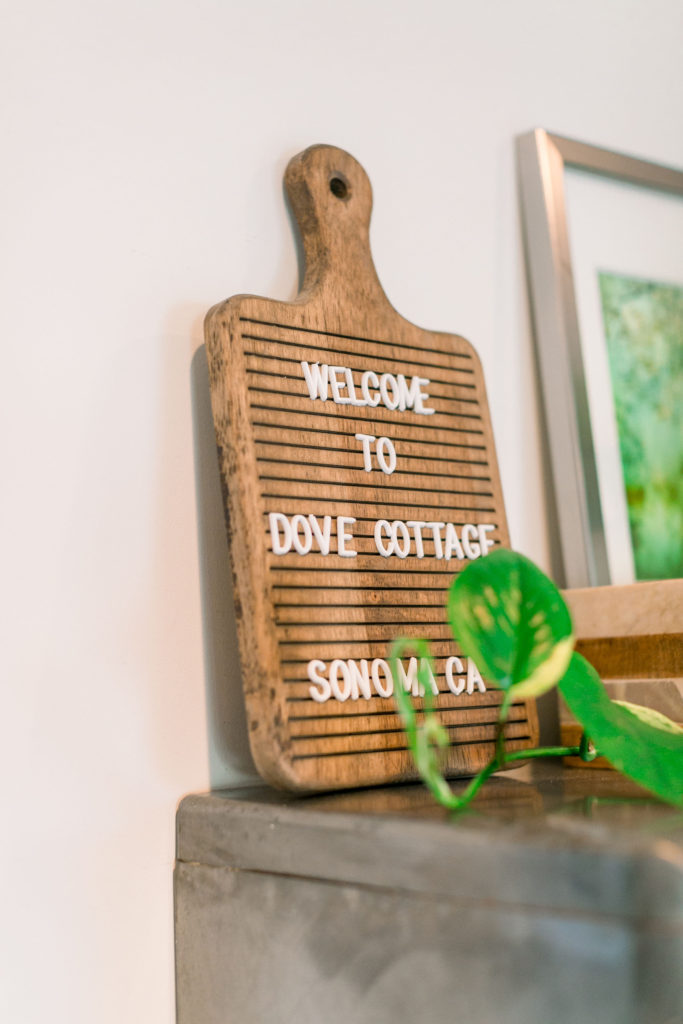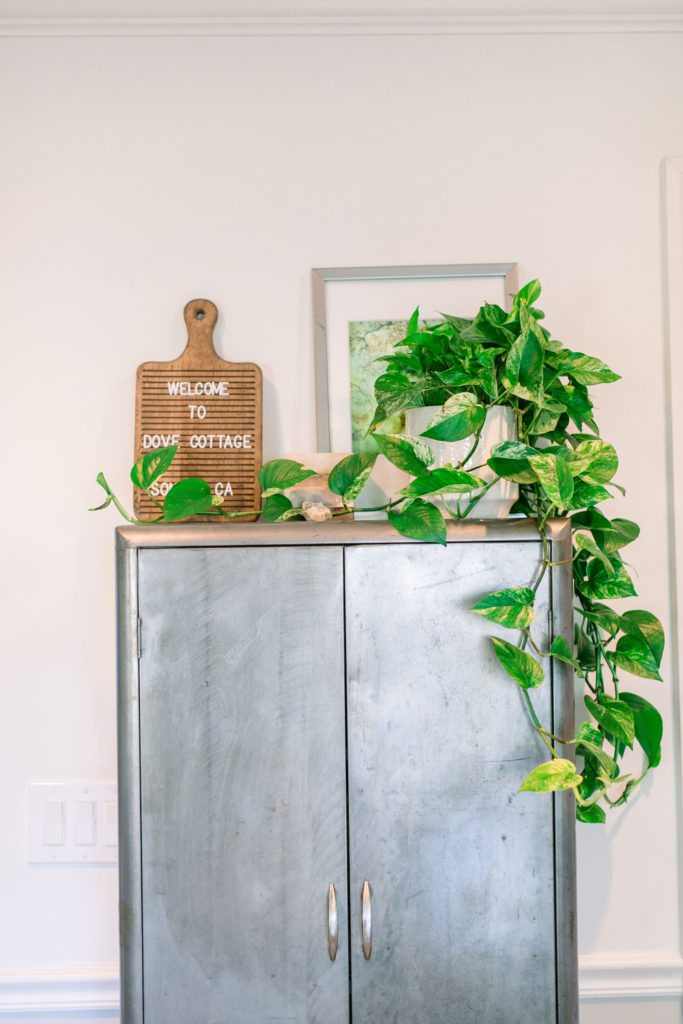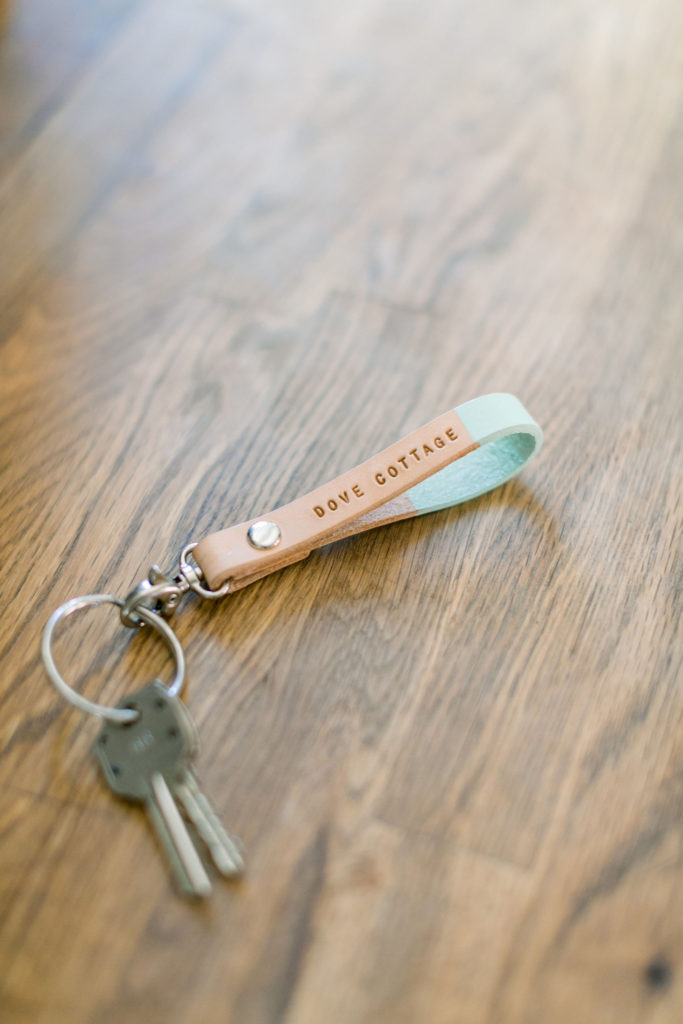 Why did you decide to purchase and renovate a home in Sonoma County?
We were living in San Francisco, and the summers get cold and foggy, and so it is really nice to get out of the city sometimes. One Summer, we visited our friends at their little place in Sonoma (which is next door to our place) and we just fell in love with Sonoma. We loved how slow everything moved, and the charm of the town and the plaza, and how nice everyone is, and of course the food and wine. It just felt like we were immediately on vacation when we went, and so when the house next door to our friends opened up, we bought it and did a full renovation. And now it is our full time vacation rental and we hope to have more little rental homes soon as well.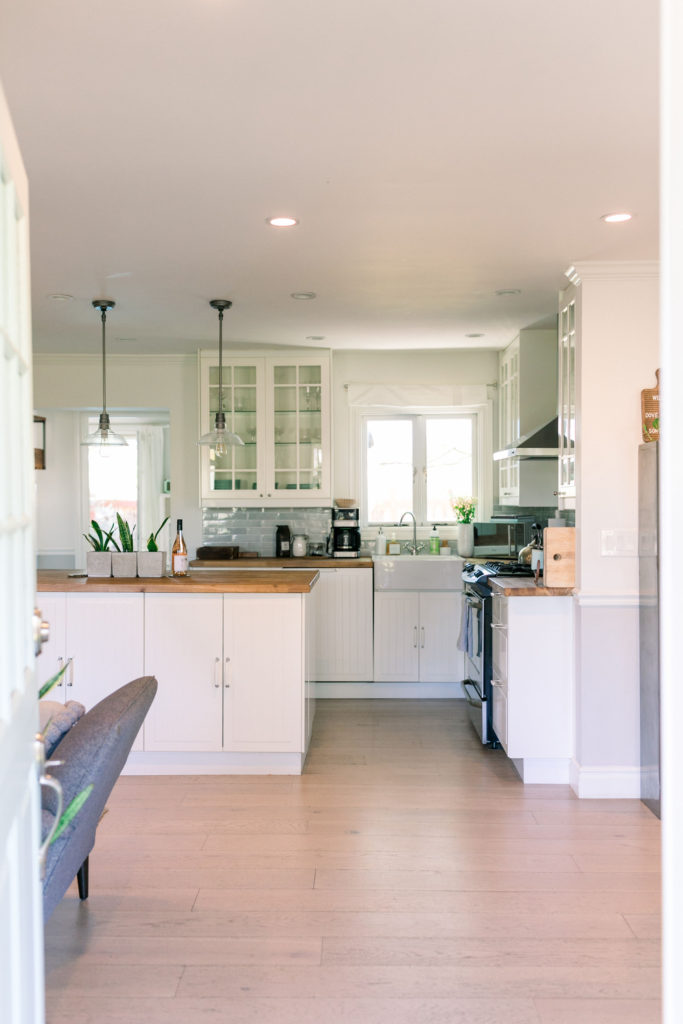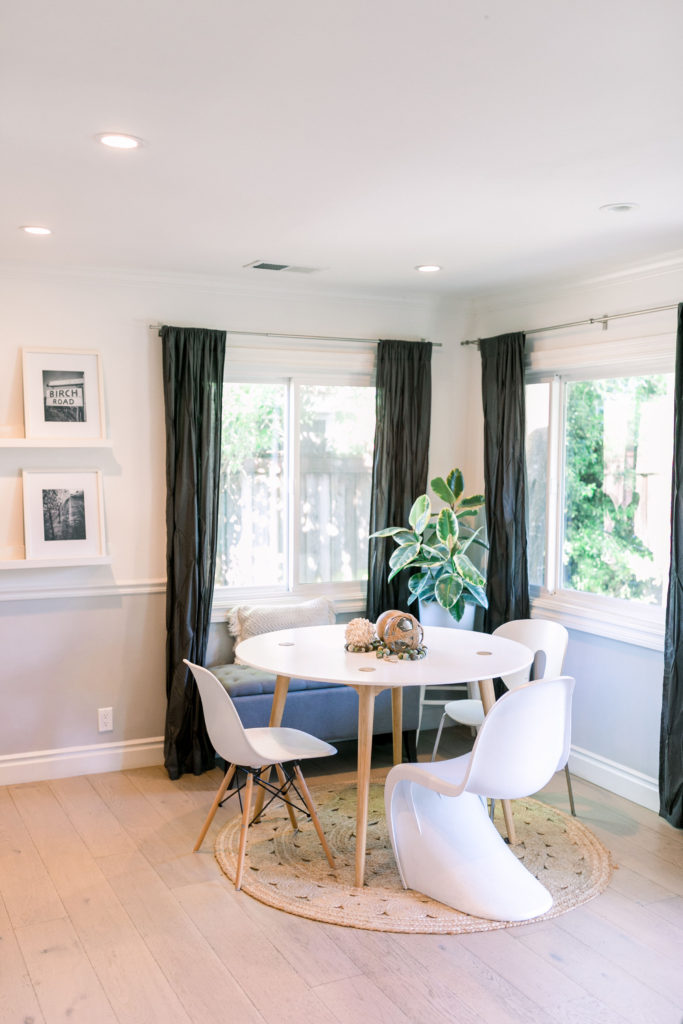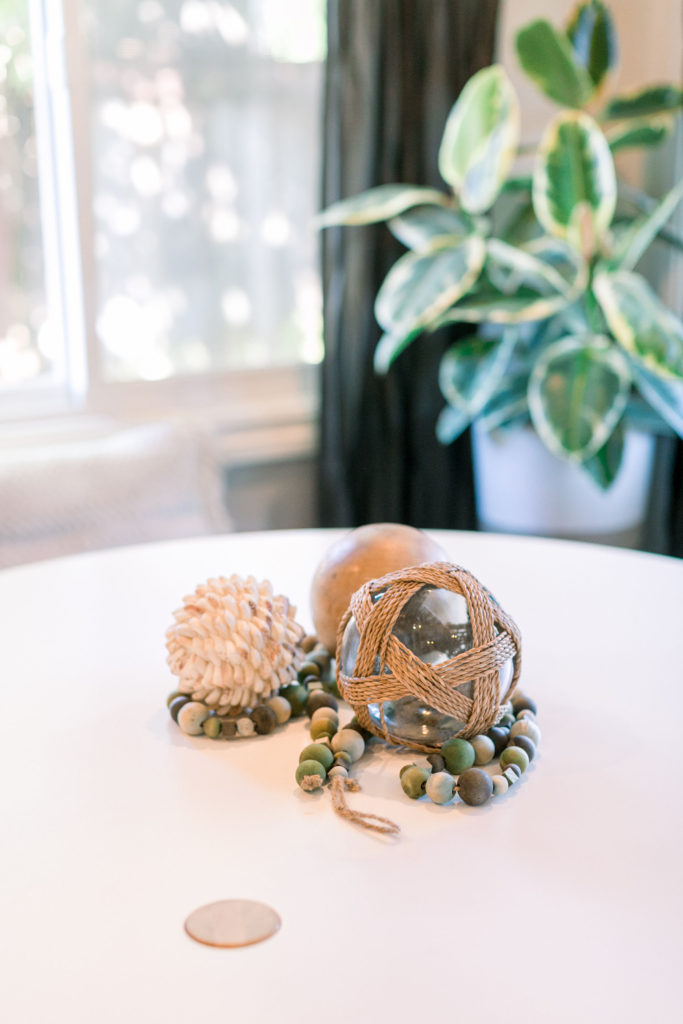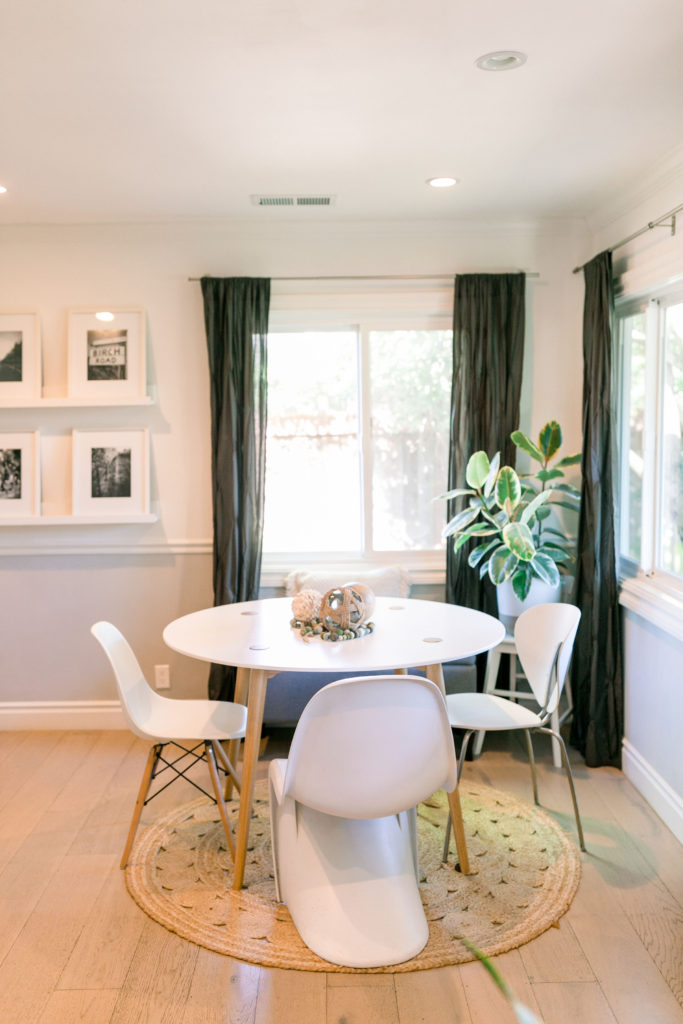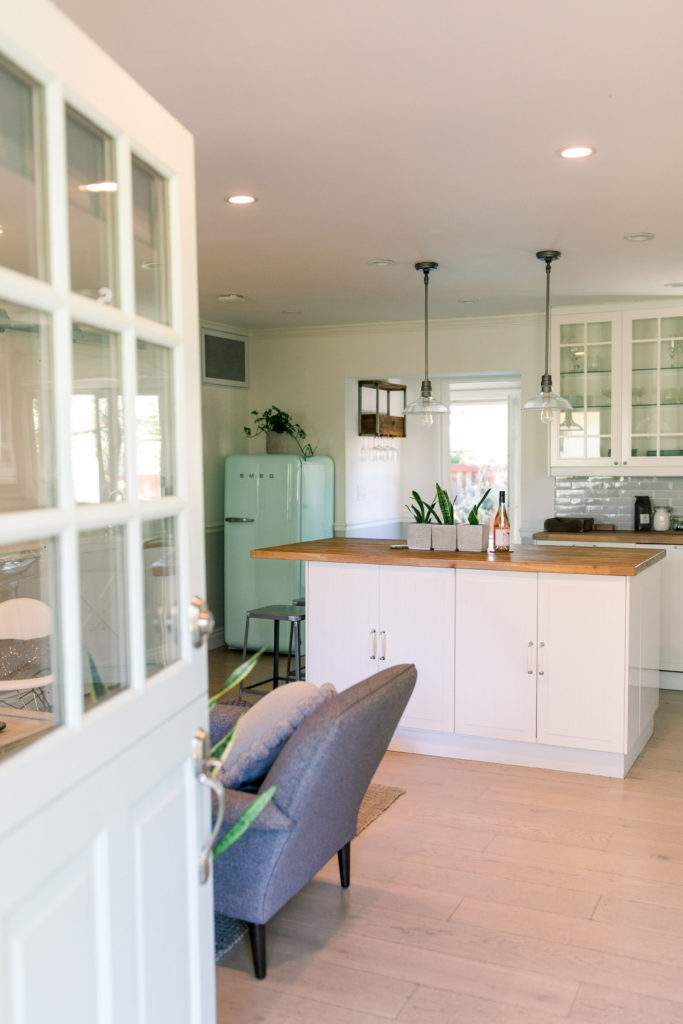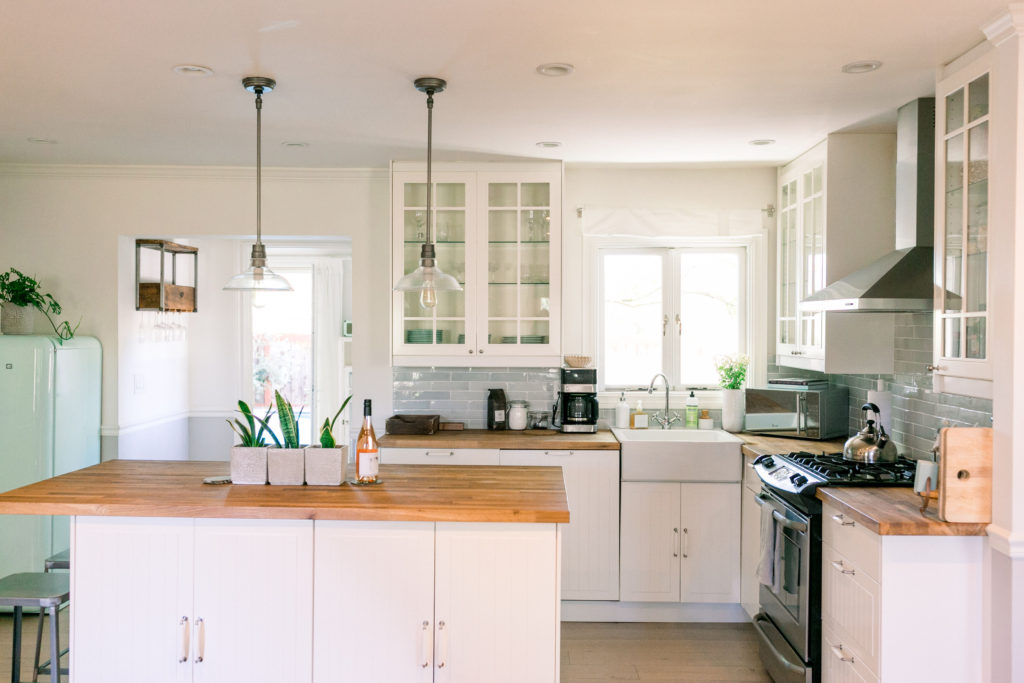 What is your favorite room or feature in the home?
My favorite space is the garden. I love spending all day on the deck , in the pool or gathered around the table outside. When we renovated we knew that the big gorgeous trees in the backyard needed to stay! And so we worked the deck and the pool around the trees, and we just love it back there. I also love our SMEG refrigerator because it has so much charm and adds a little pop of color to the cottage.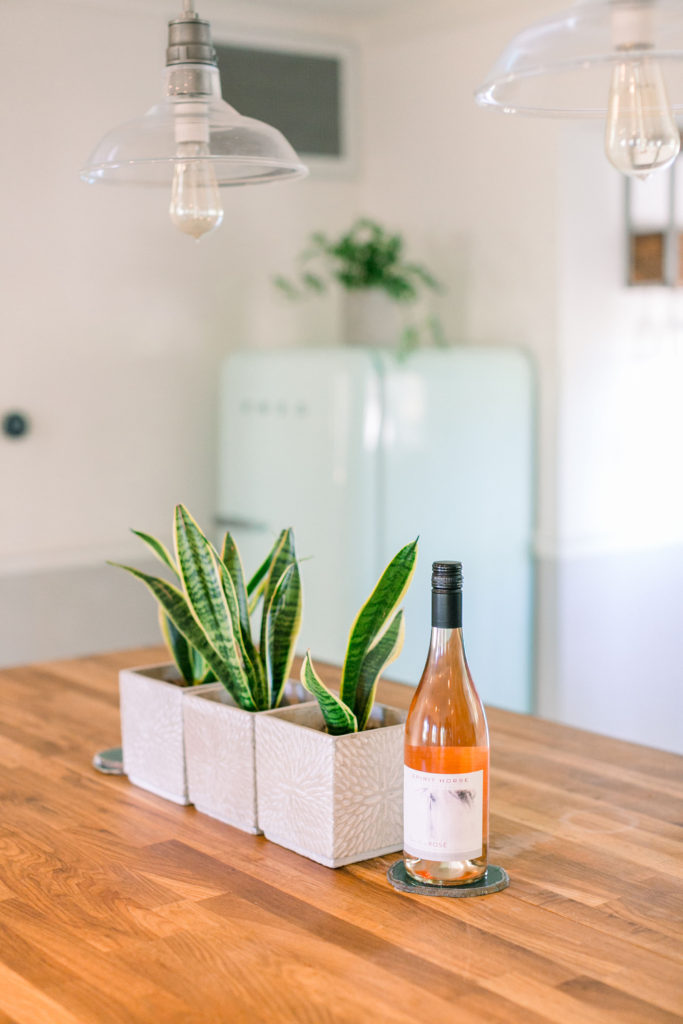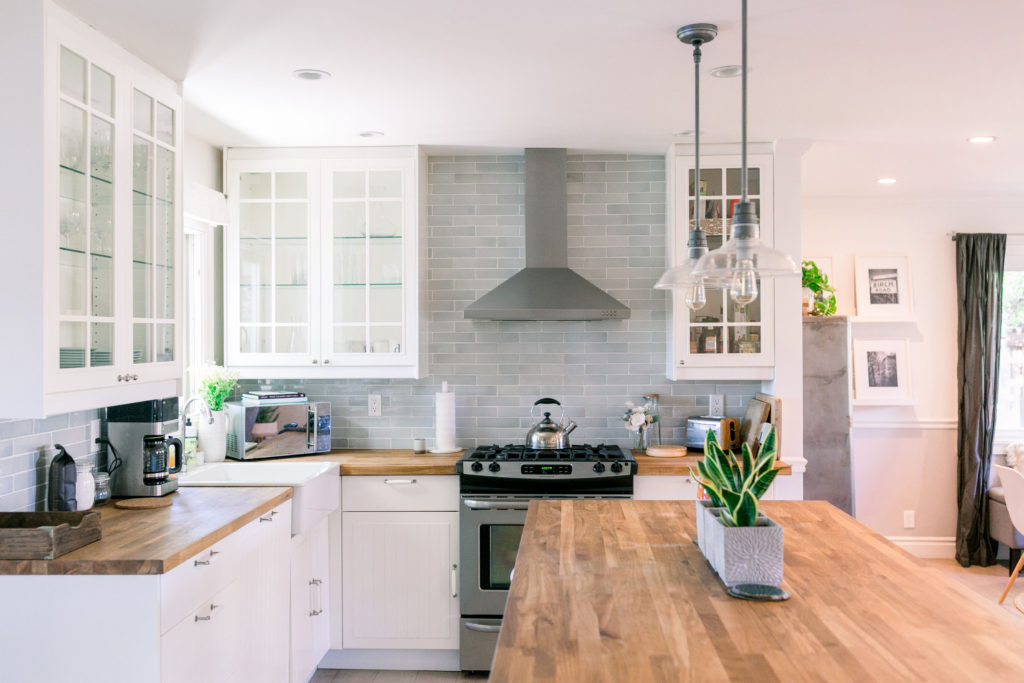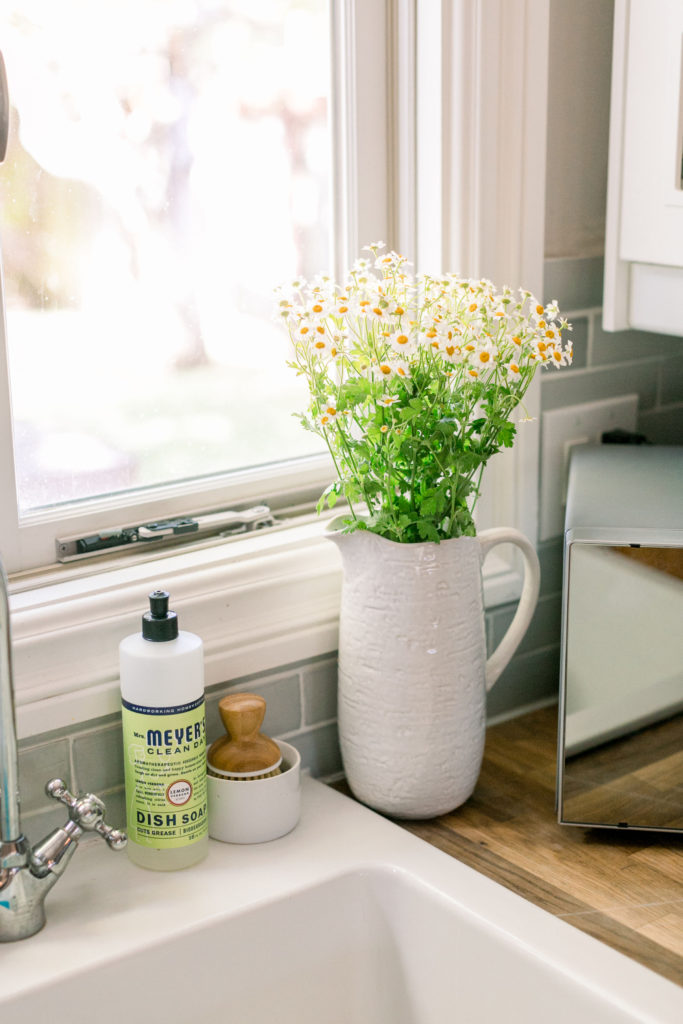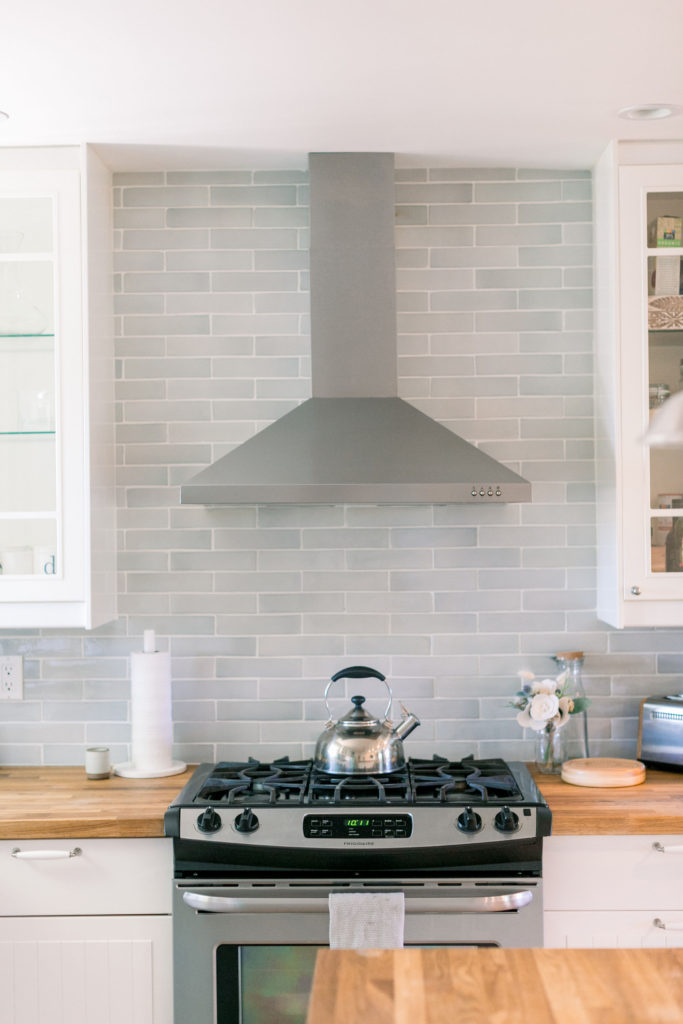 What was the best upgrade you did when you renovated?
We had to do everything, and I mean everything. The foundation, the roof, the floors…. there were 5 rooms when we bought it, and we pulled down all the walls and made it into two. And, the guest room was the garage. Honestly, there isn't a single thing we didn't need to redo. All we kept, was the basic structure and the trees!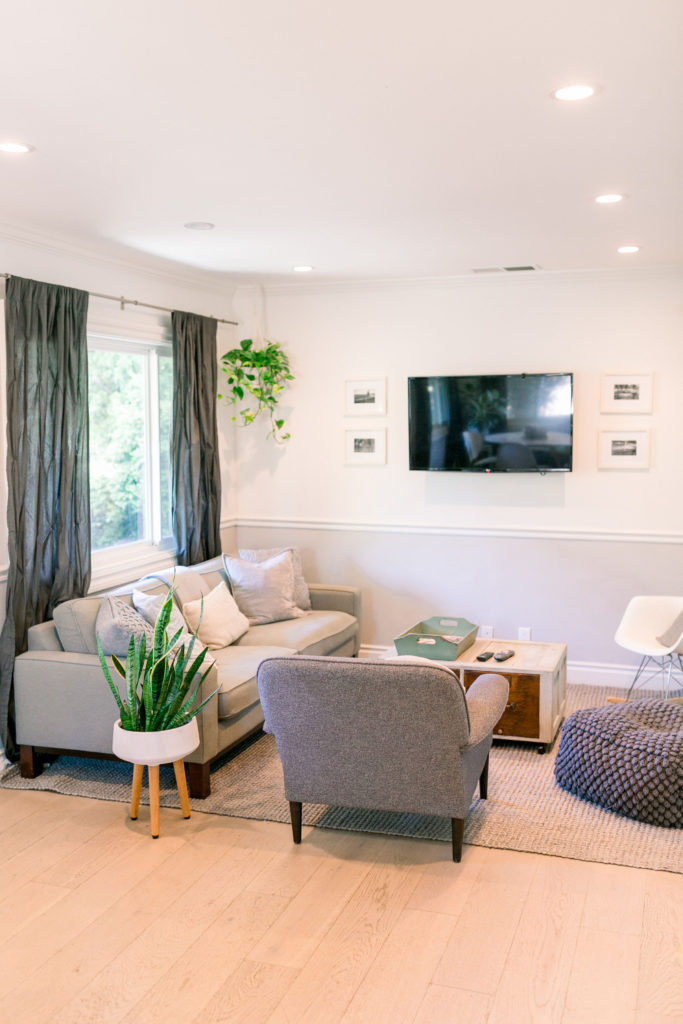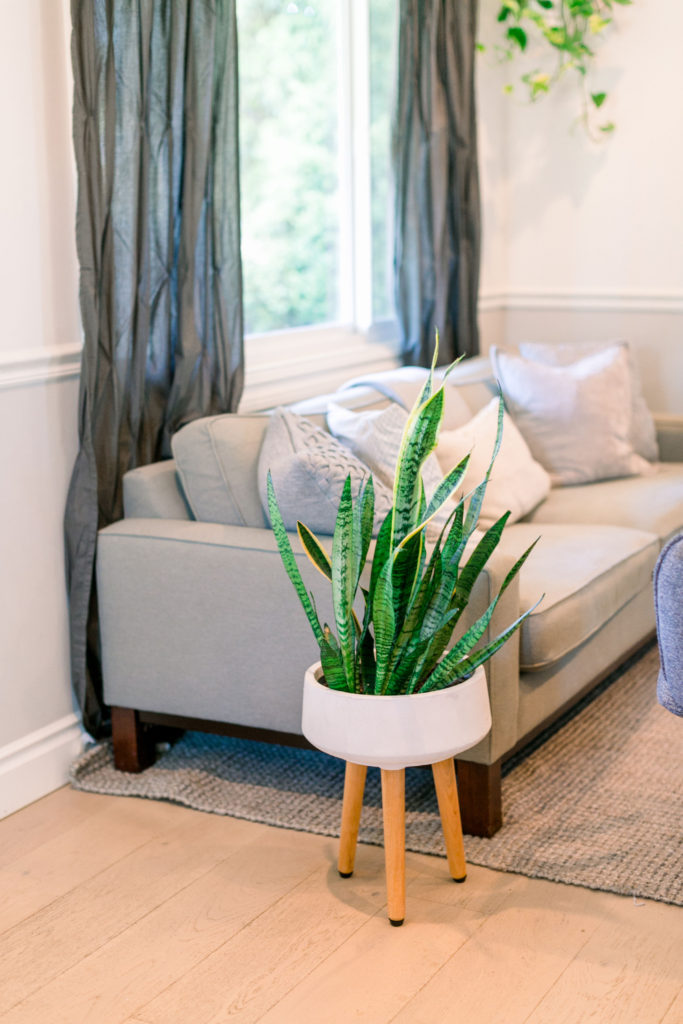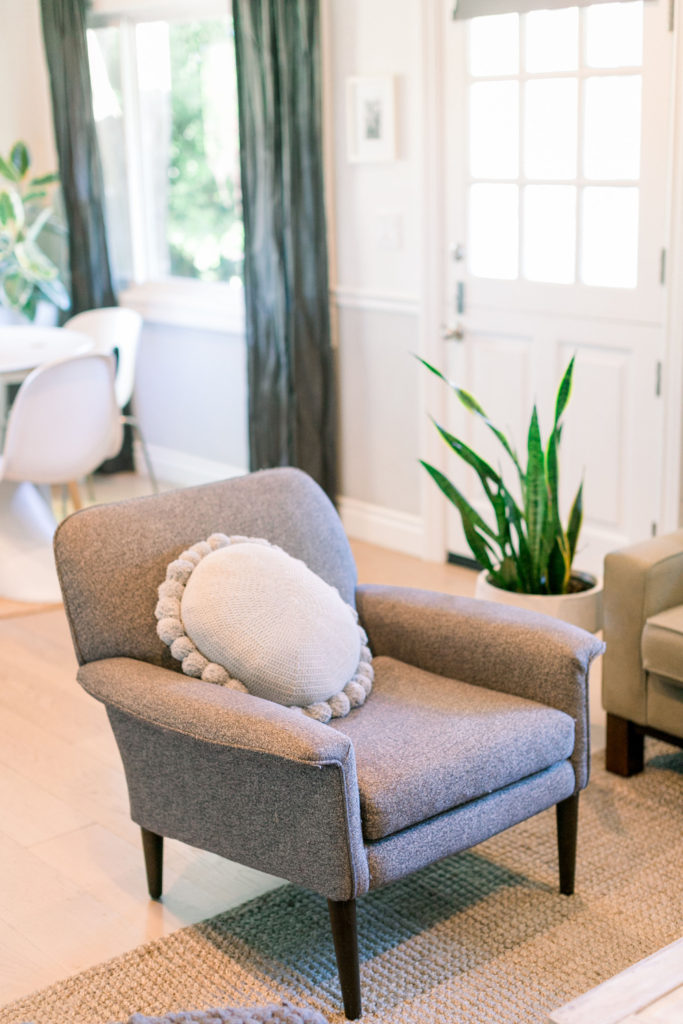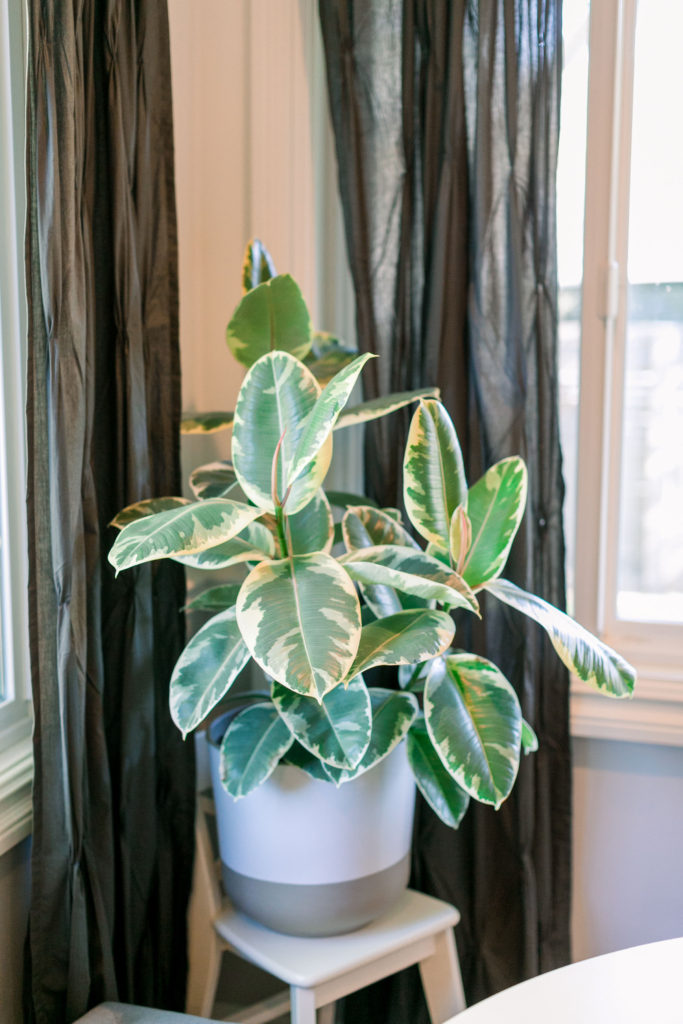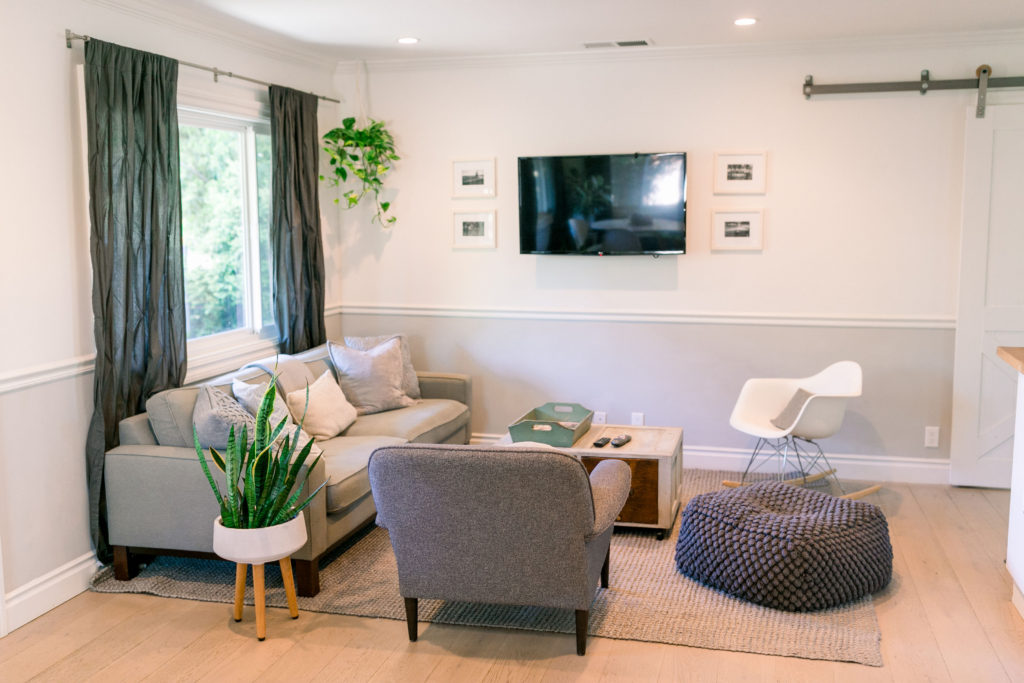 Where do you like to shop for home goods?
We love a good Flea market find, Alameda Antique fair is pretty amazing and we found a lot of the details there. But, the furniture mainly came from Room and Board, West Elm, IKEA and Restoration Hardware. I know that isn't very original, but the pieces hold up really well. And in a rental that is really important, you have to be thoughtful about the price so that you aren't heartbroken if it gets ruined, but it also has to be able to hold up and look lovely.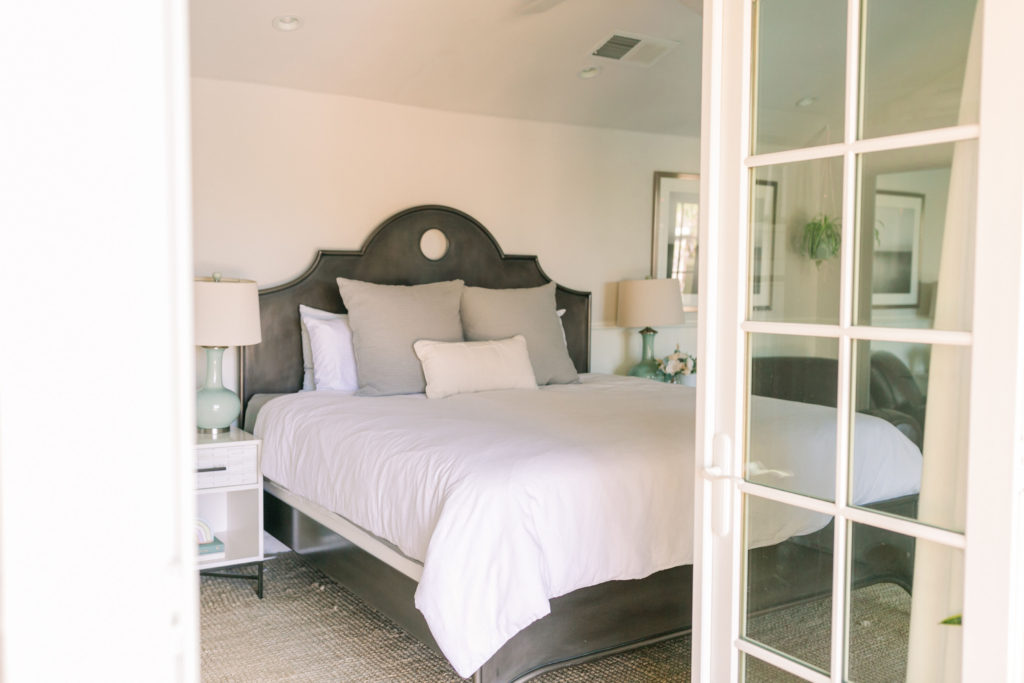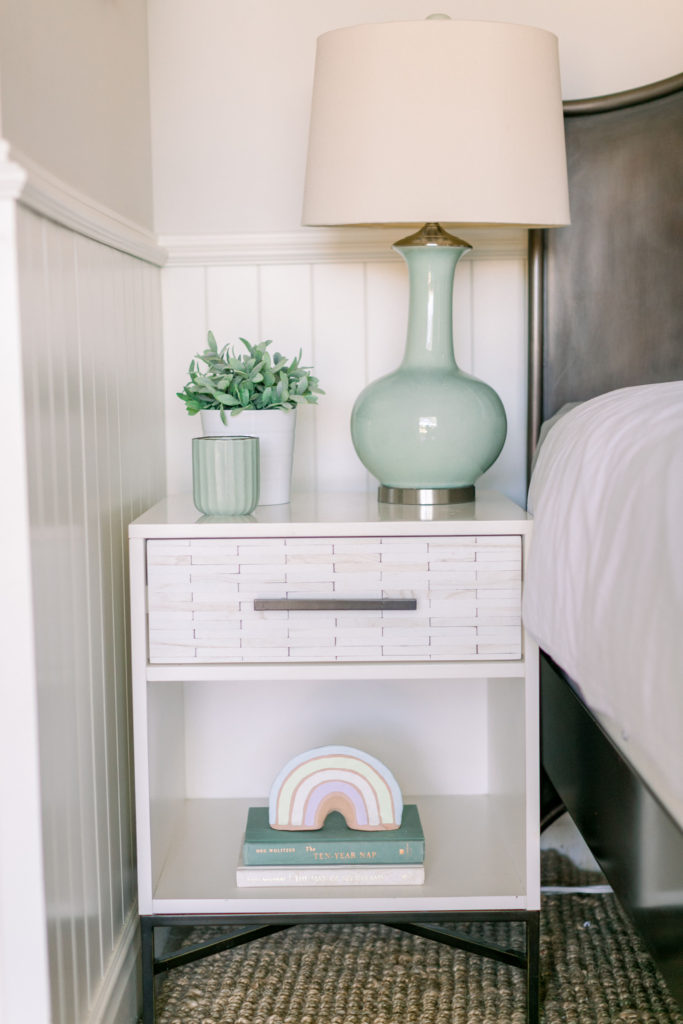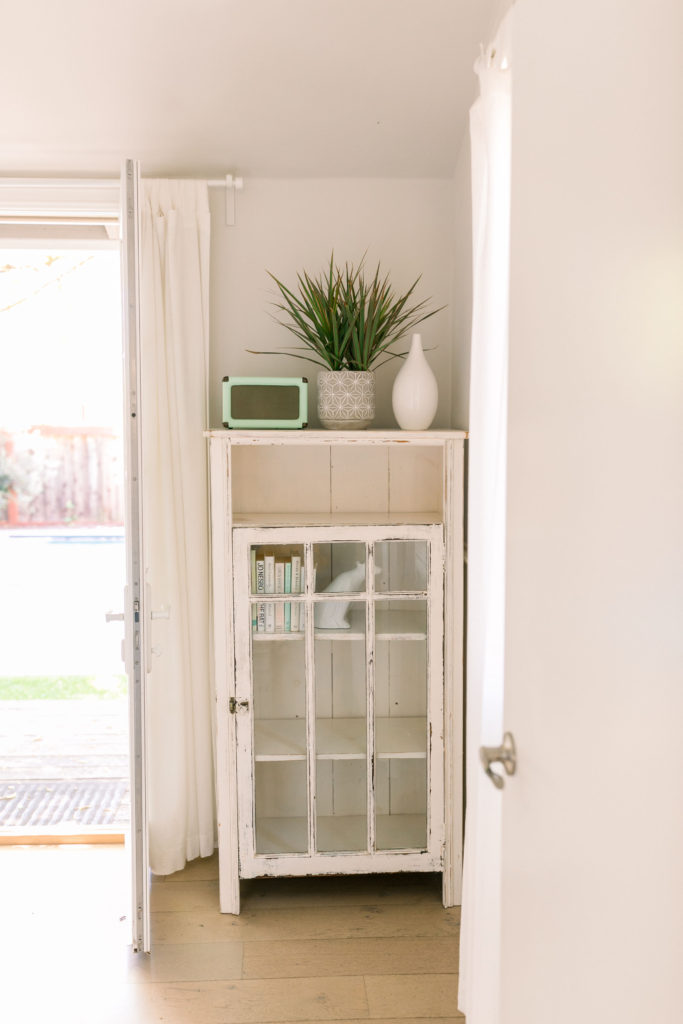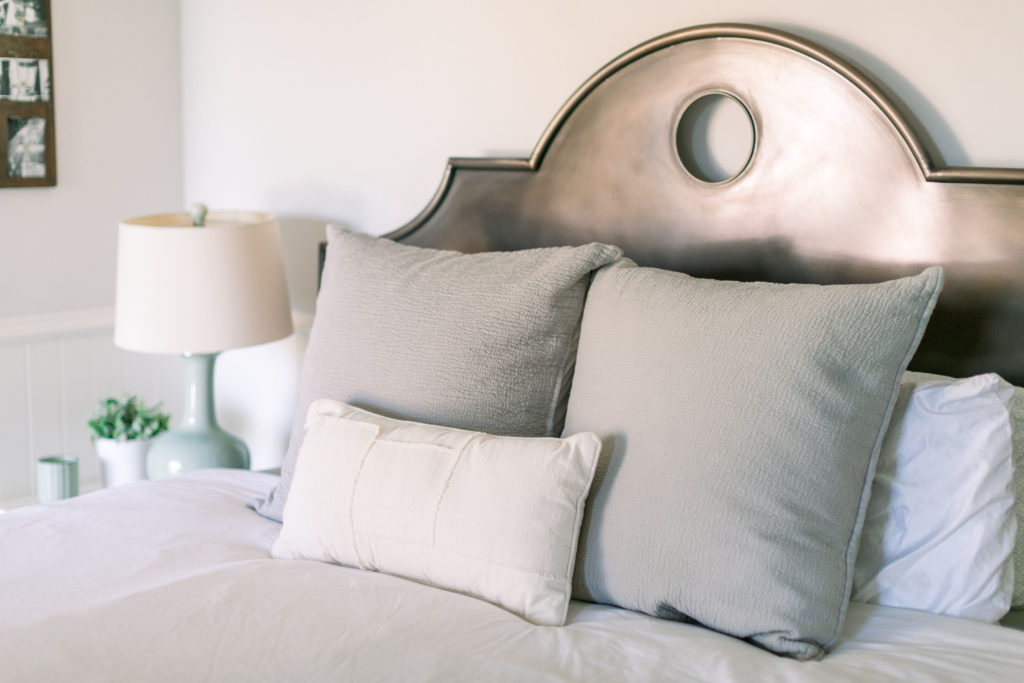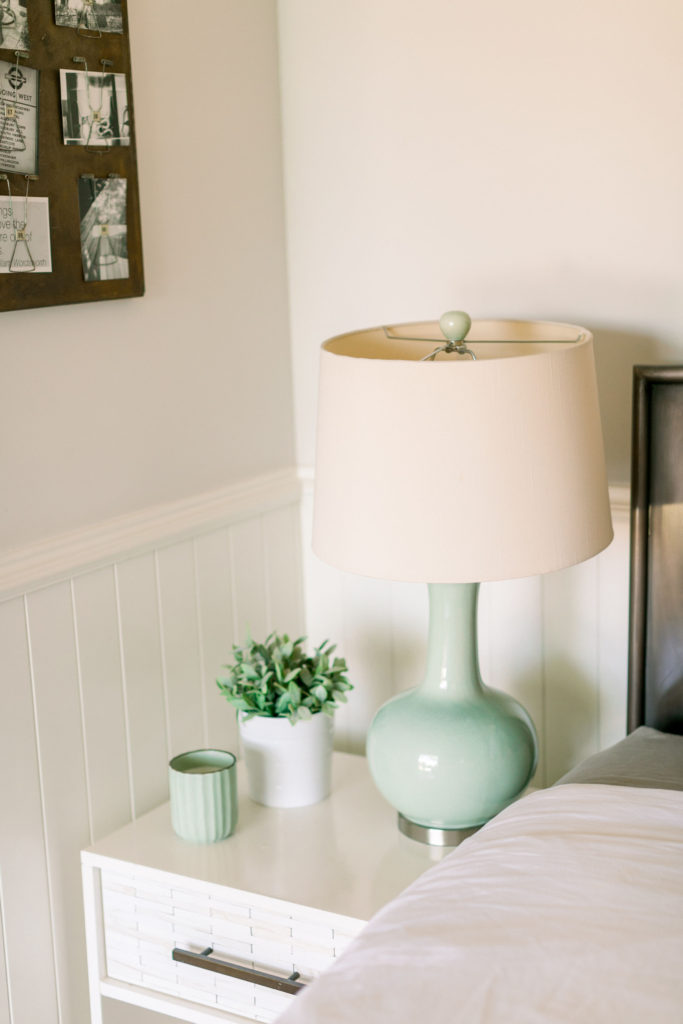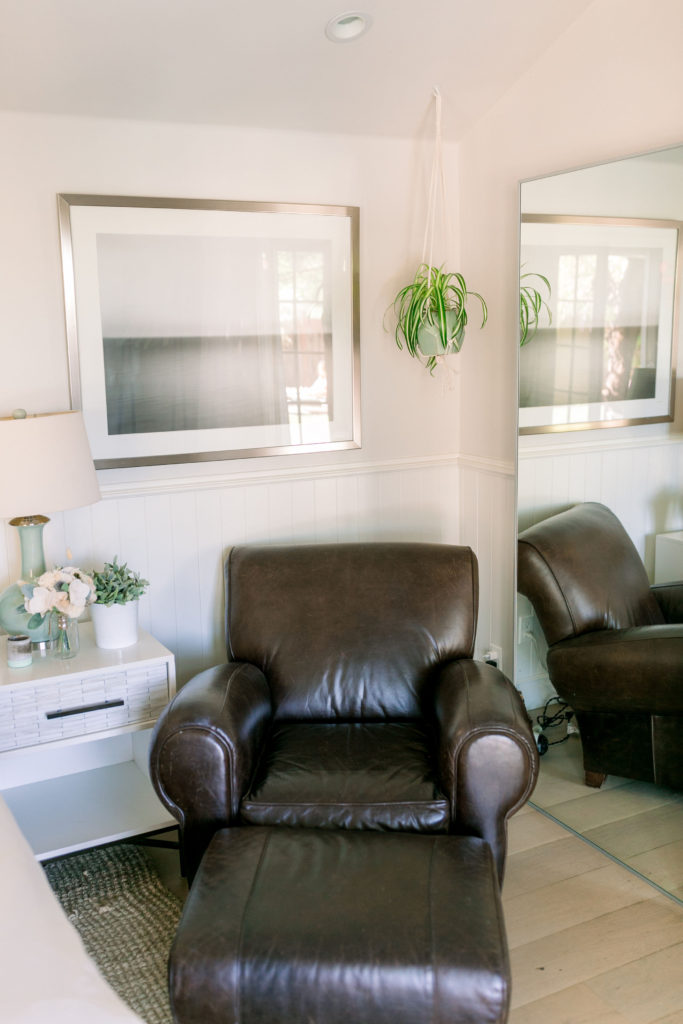 What are some of the best memories you've made with your family and friends at Dove Cottage?
Our best memory is 4th of July. With our friends living next door, we always gather up there, and start our day at the 4th of July parade at the Plaza and breakfast at Sunflower Café. Followed by an all day pool party and BBQ with all the kiddos, and then we load up the coolers and snacks and ride our bikes down to watch the Fireworks, and it is just amazing. It feels like you have gone back in time, and it makes such wonderful memories for the kiddos.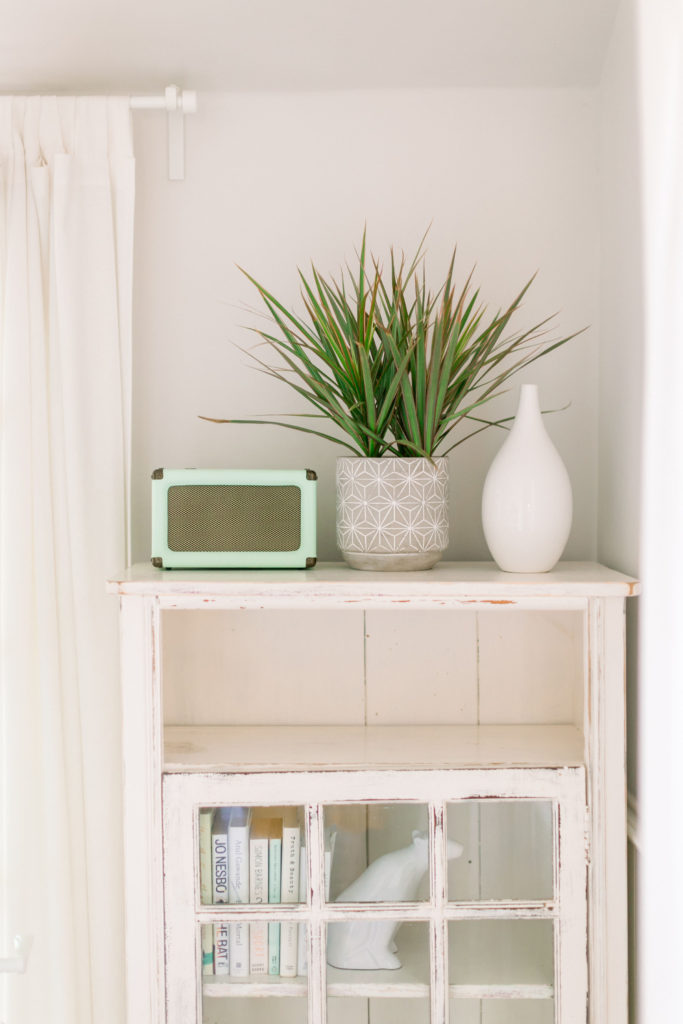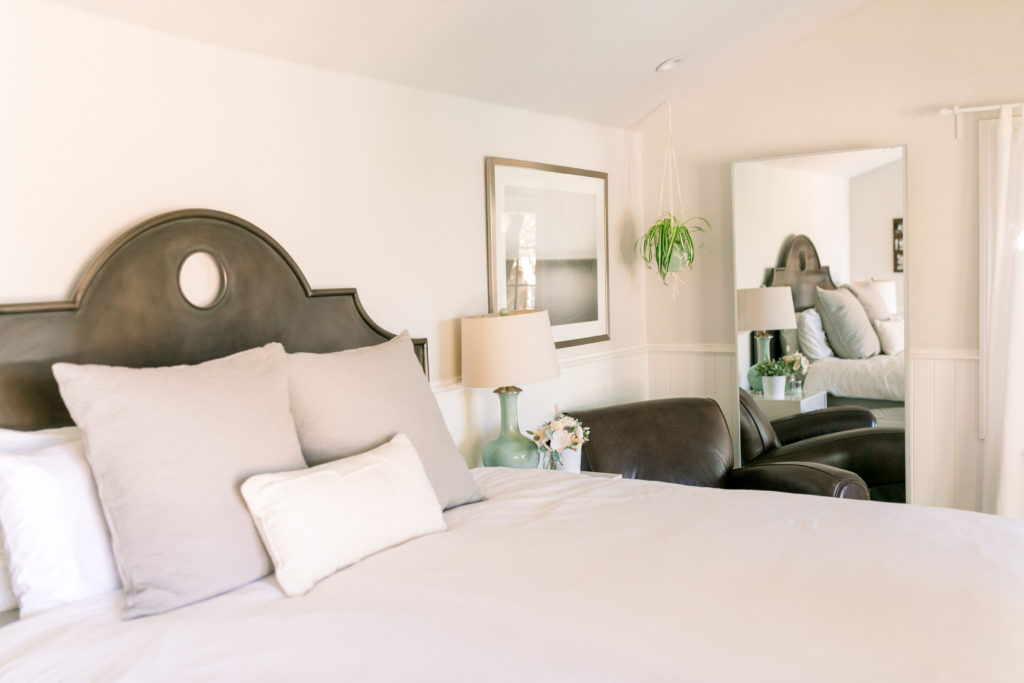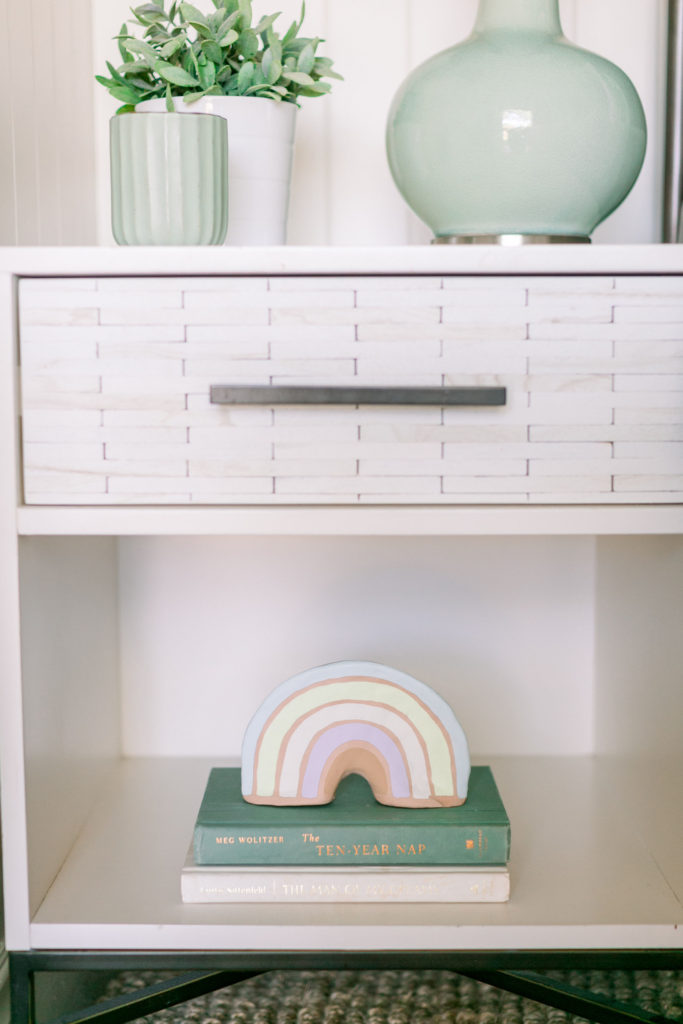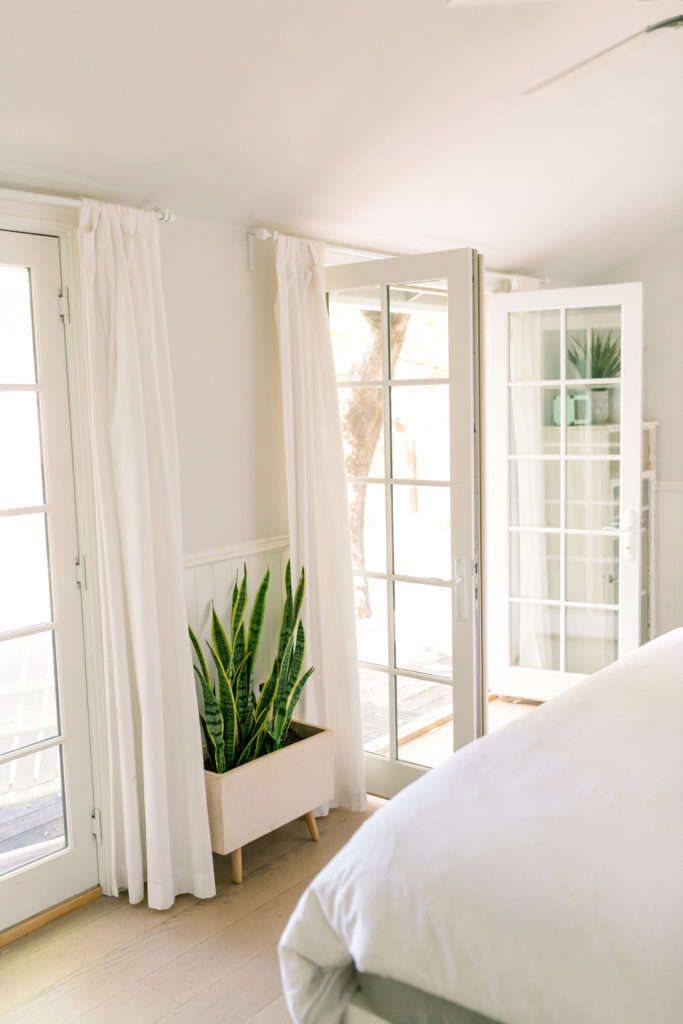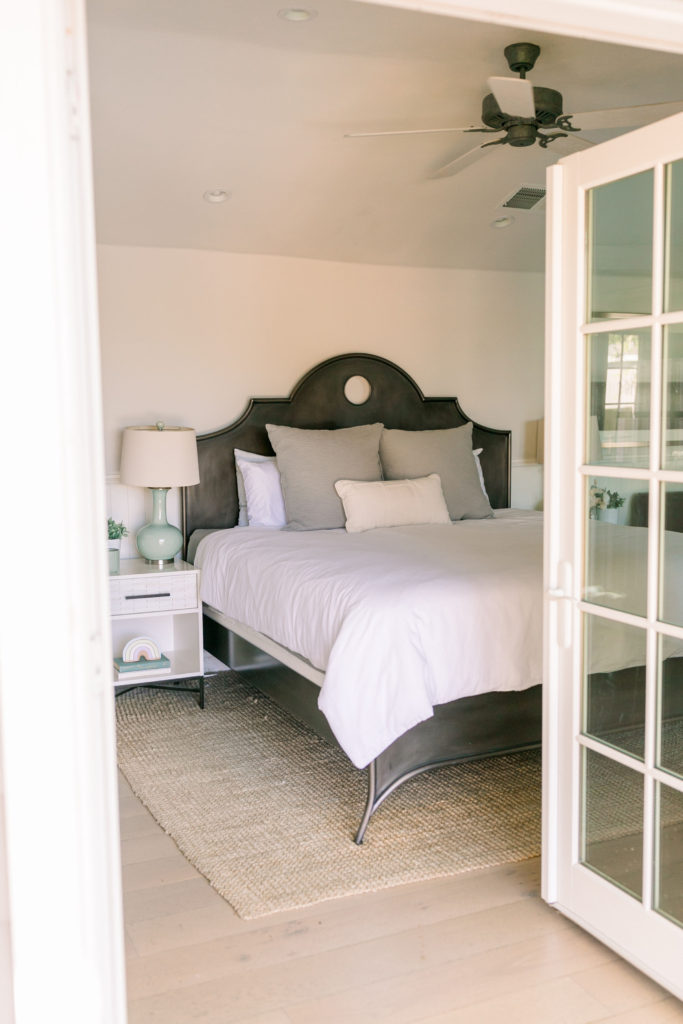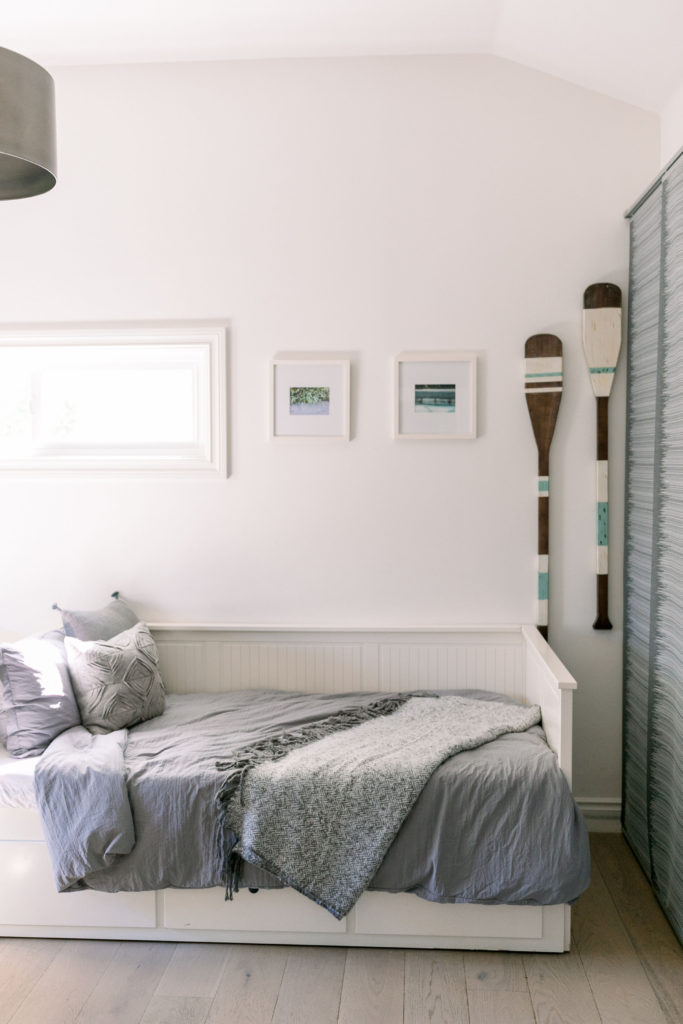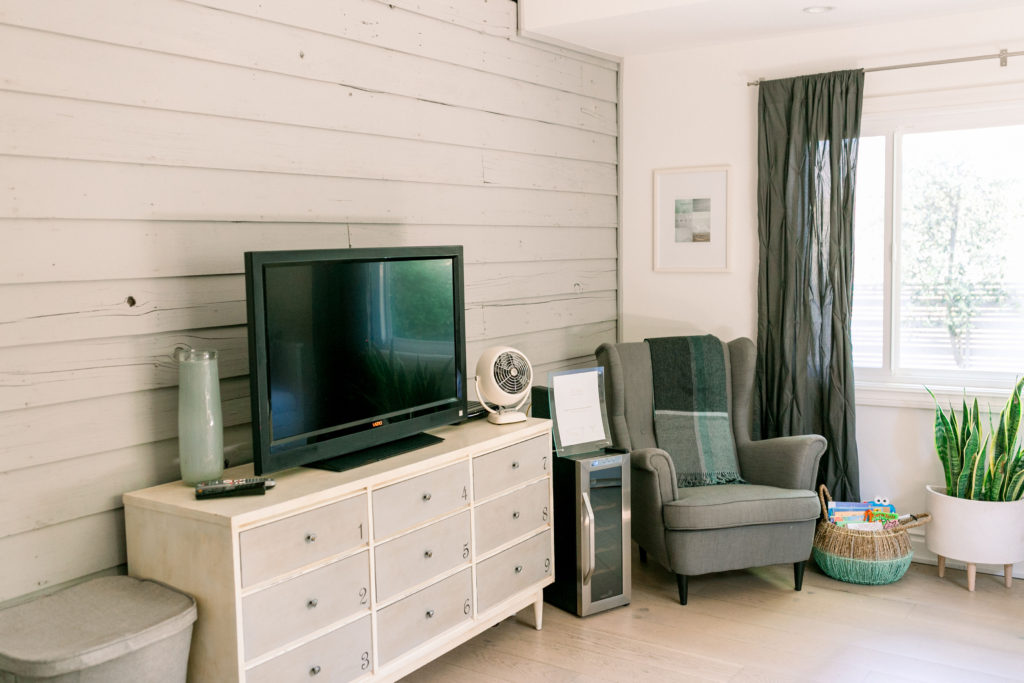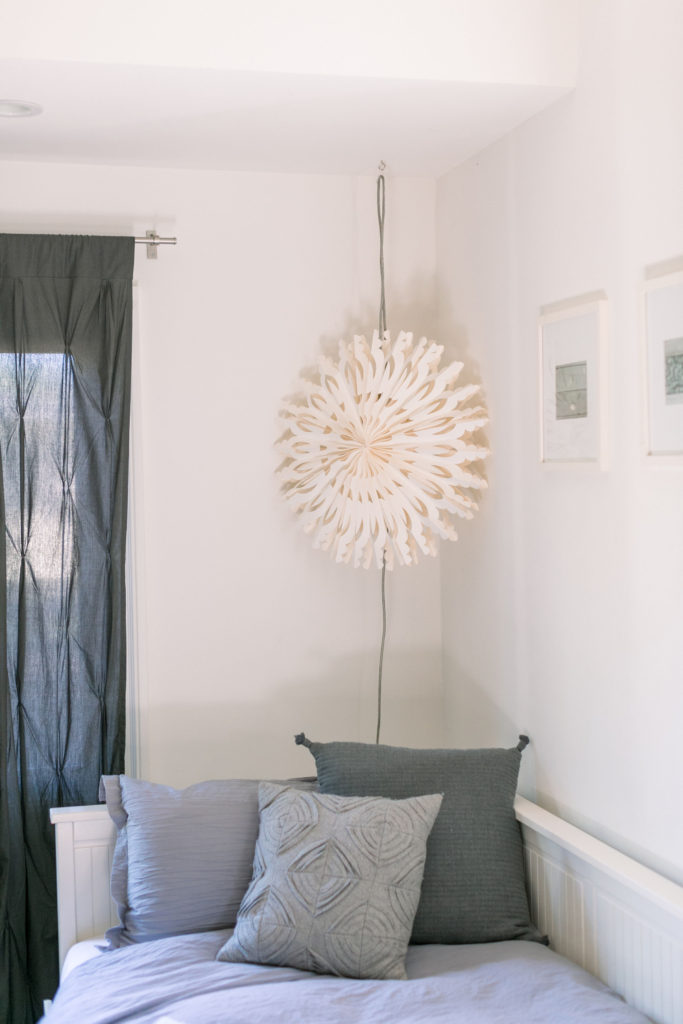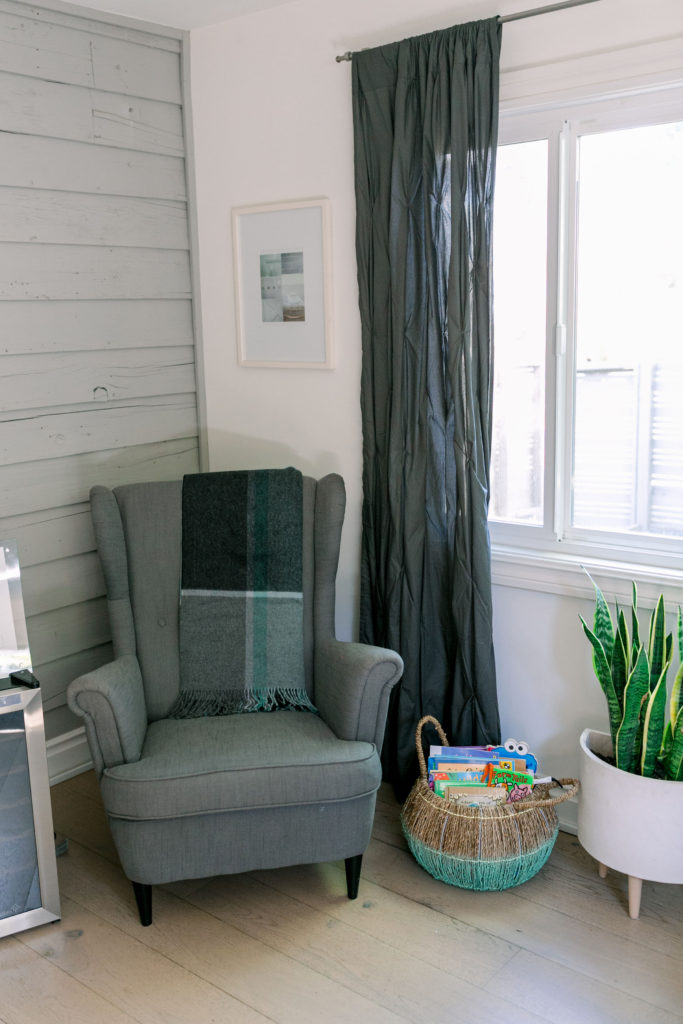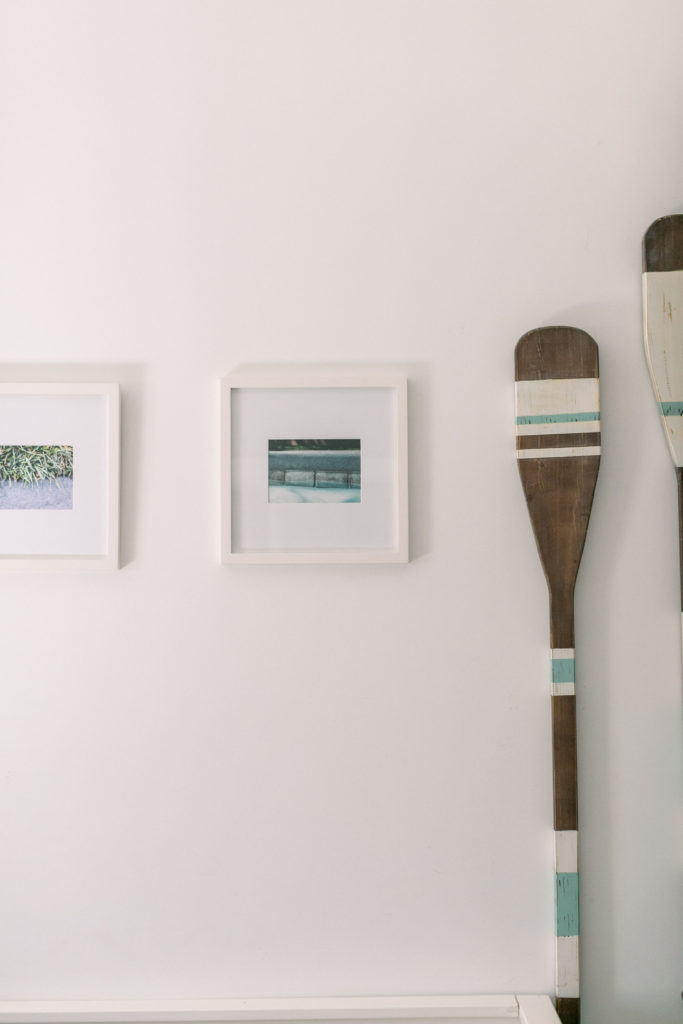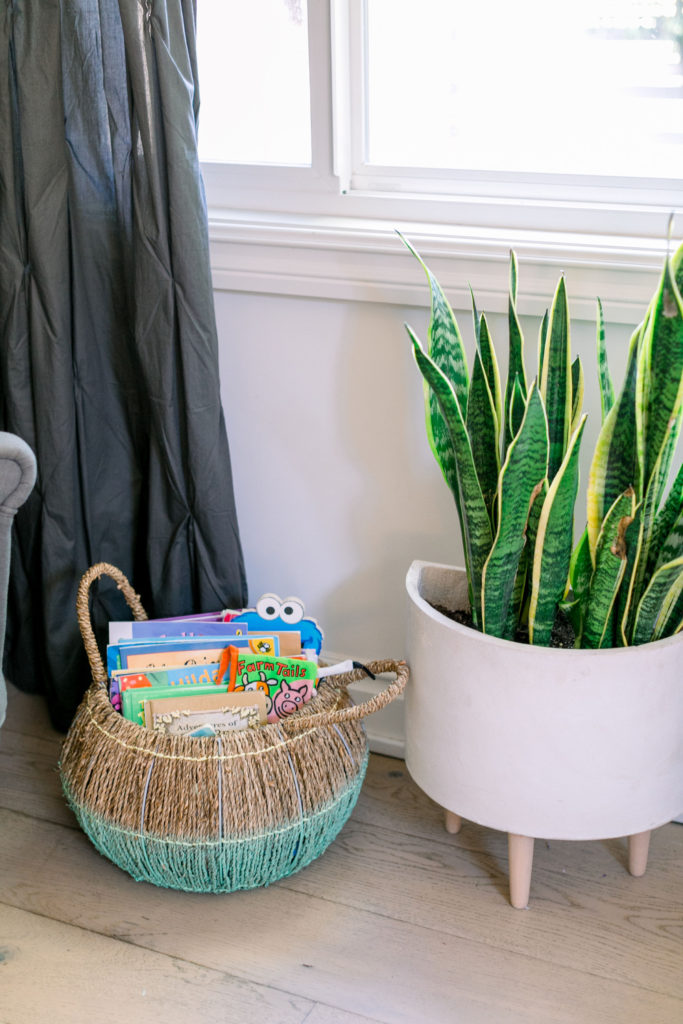 Where are your favorite local spots to visit near the house?
We have a lot. We love SCRIBE winery which is a few minutes away, the Hacienda is just gorgeous and they do a food pairing with the wine tasting. We also love GUNBUN winery and their outdoor concerts. And the patio at Girl and the Fig is a wonderful place to spend an evening and you can't beat the food. We also like to bike to the plaza and just explore around the plaza, get an ice cream and throw out a picnic blanket with some wine. And finally, because I have little kids, I have to say we are huge fans of Train Town which is a charming little amusement park just a few minutes from the cottage. But, that is just scratching the surface of all of the amazing spots.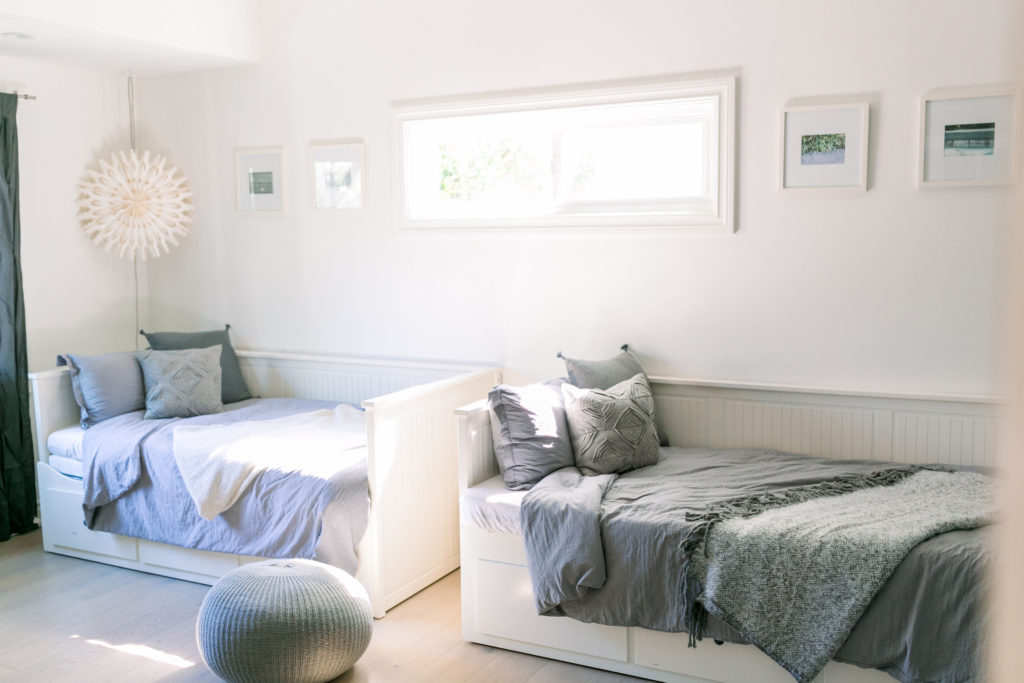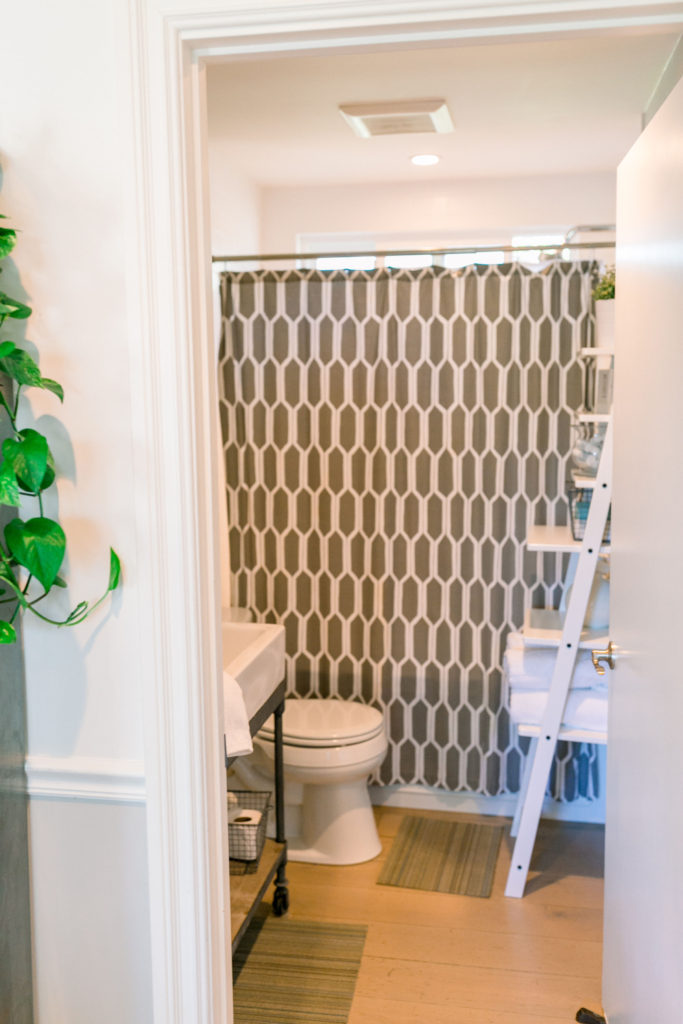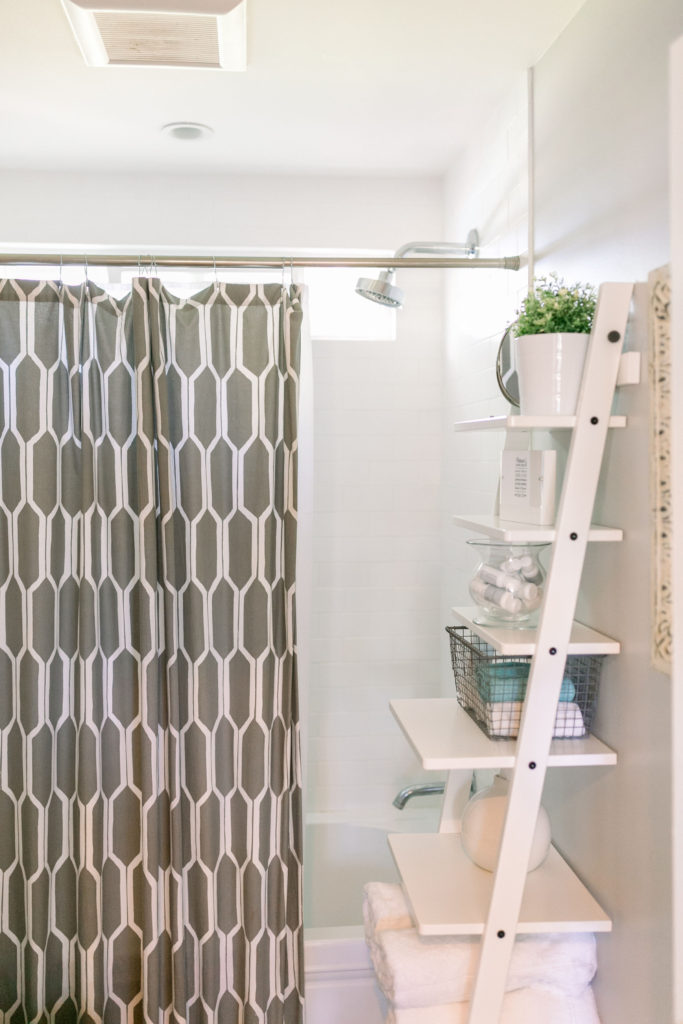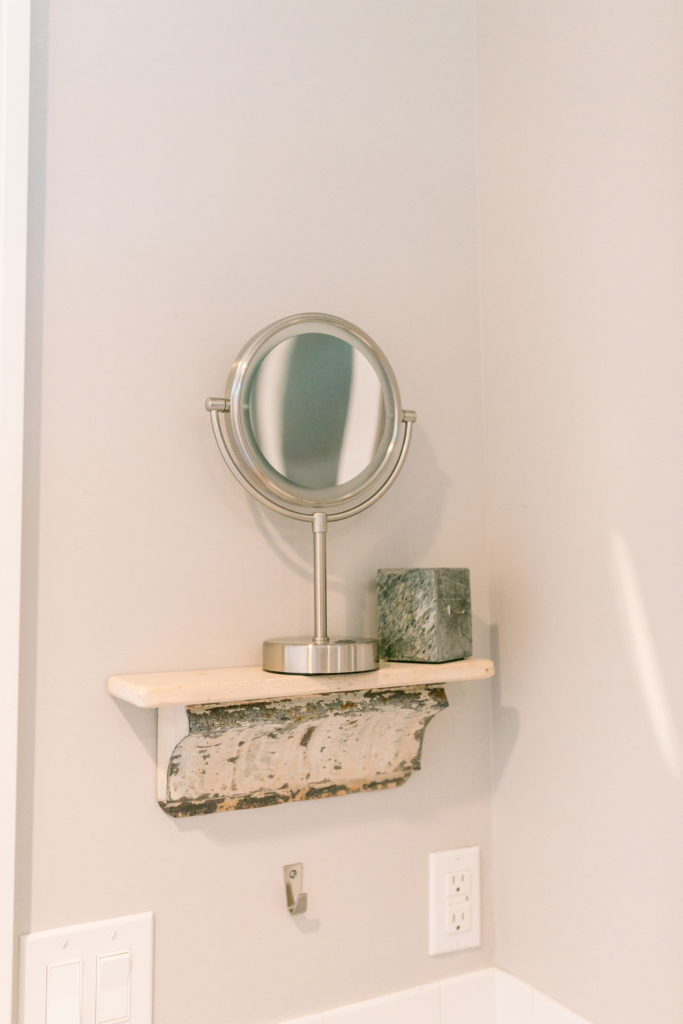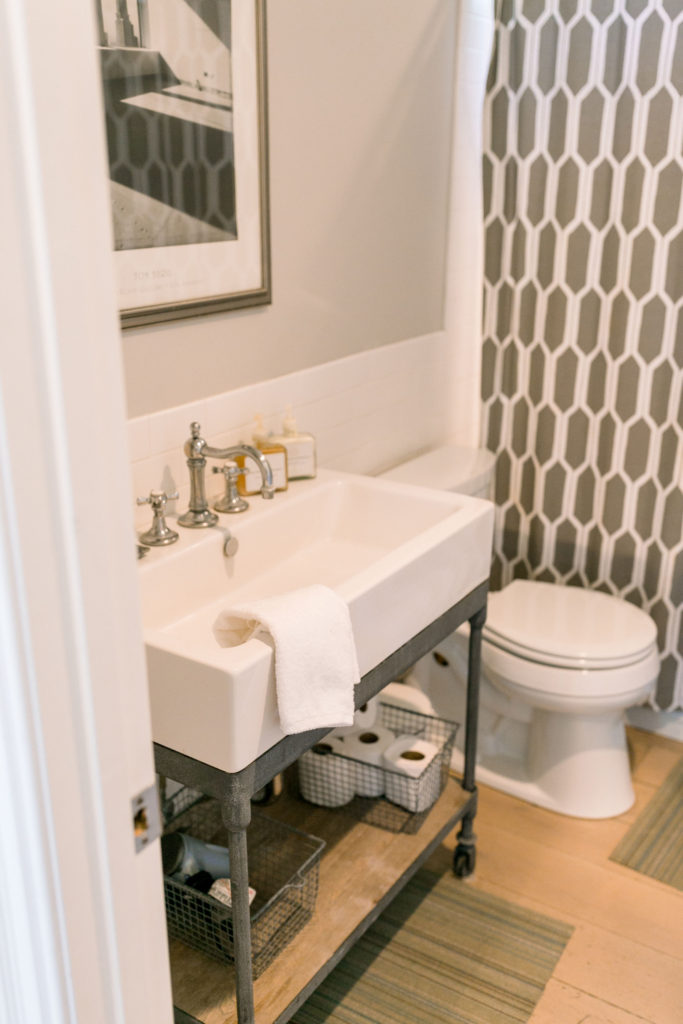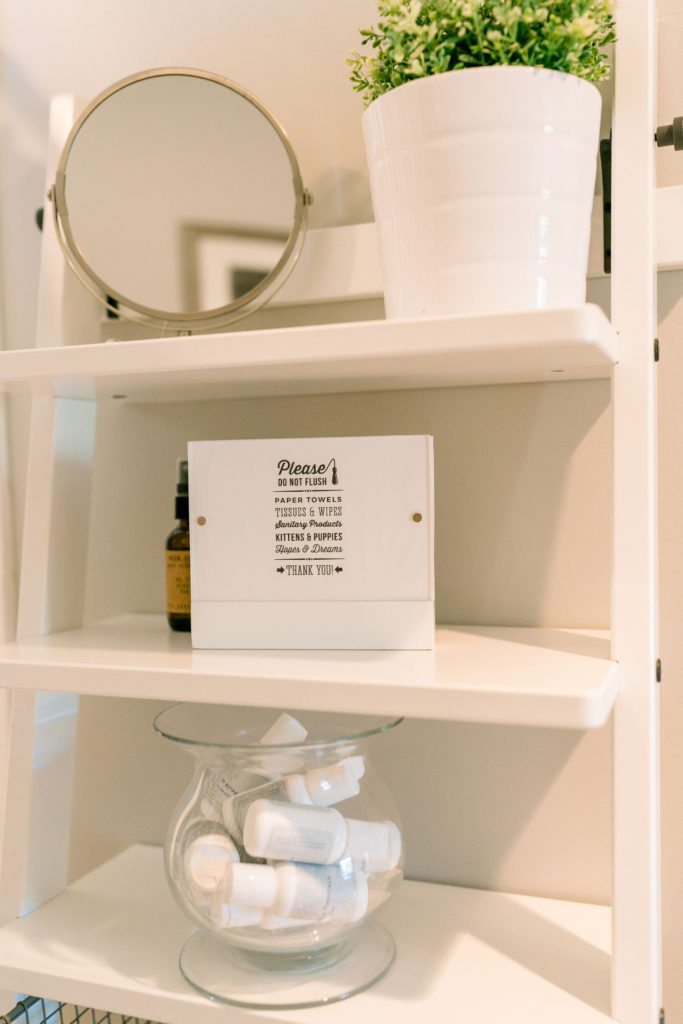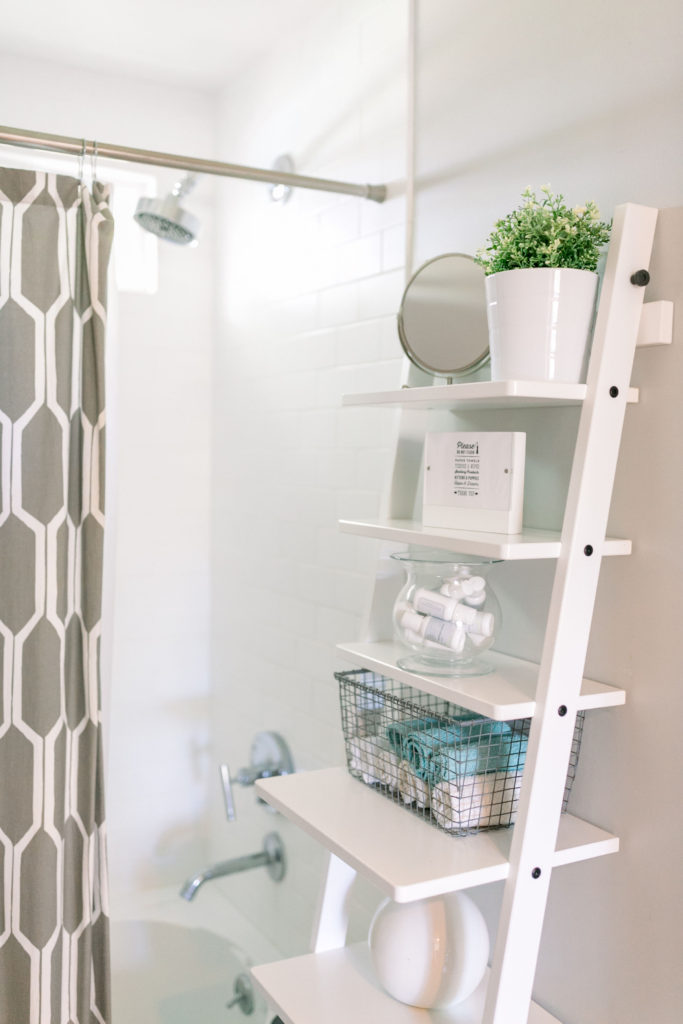 What do you want your guests to feel after their stay at Dove Cottage?
Our hope is that our guests can show up and slow down when they are there. We tried to make the cottage peaceful and easy, so family or friend time is the total focus. And we love when our gusts share photos with us, because it makes us so happy to see people make memories and fall in love with Sonoma. We have so many guests return year after year, and that is just the best!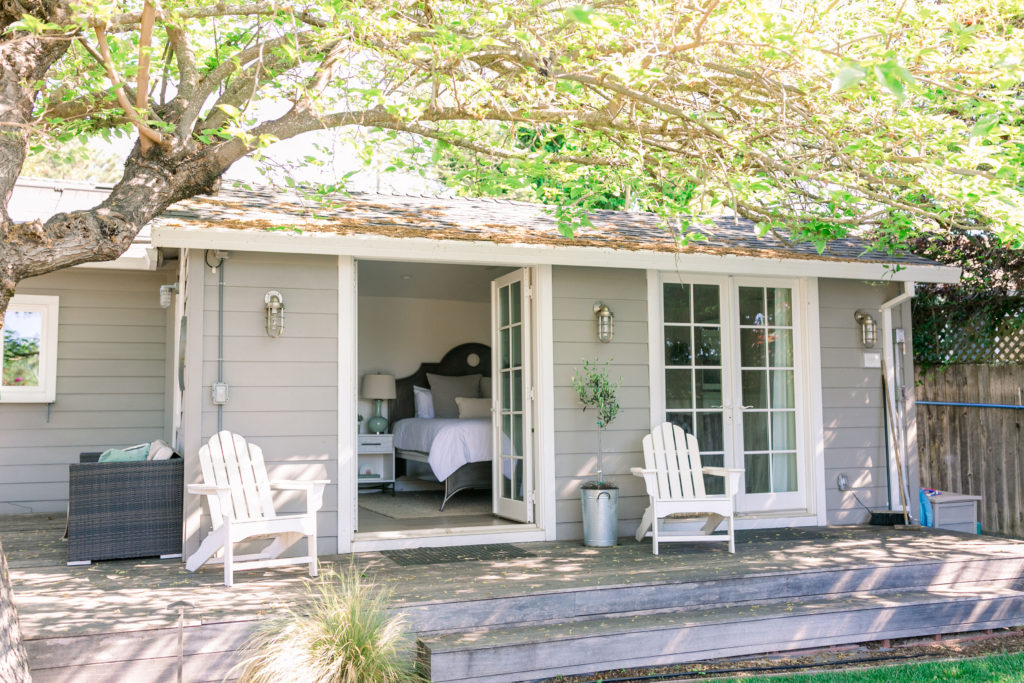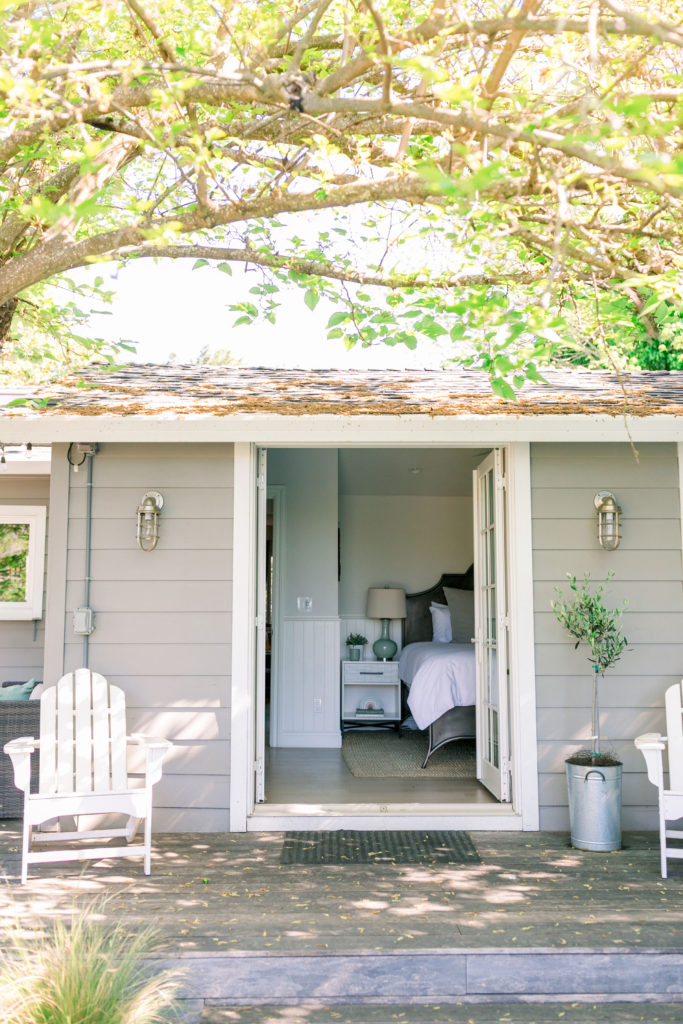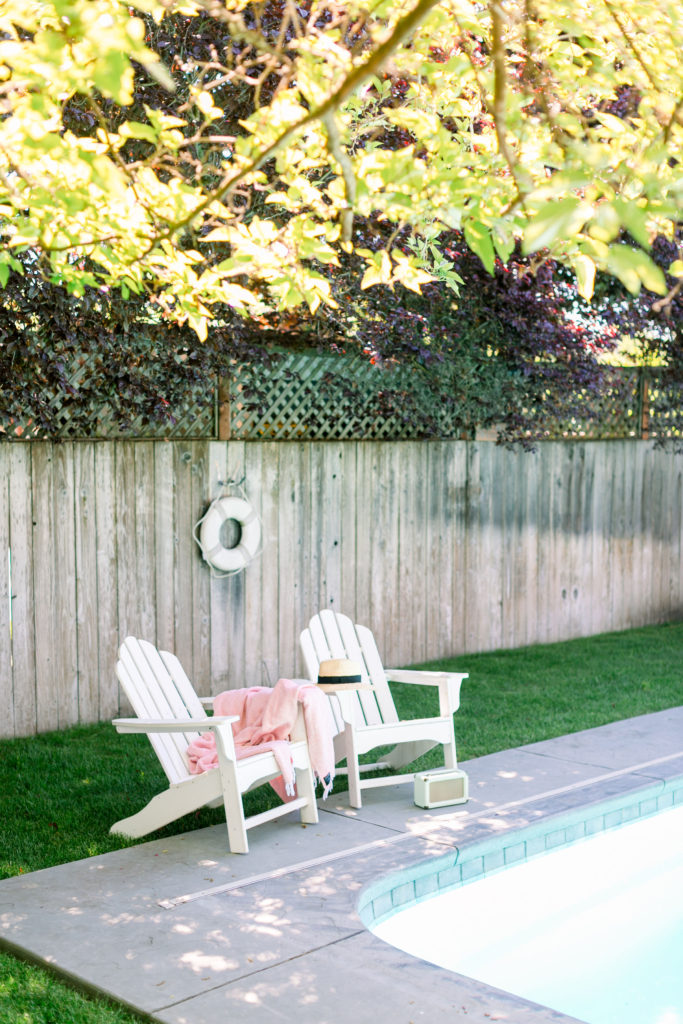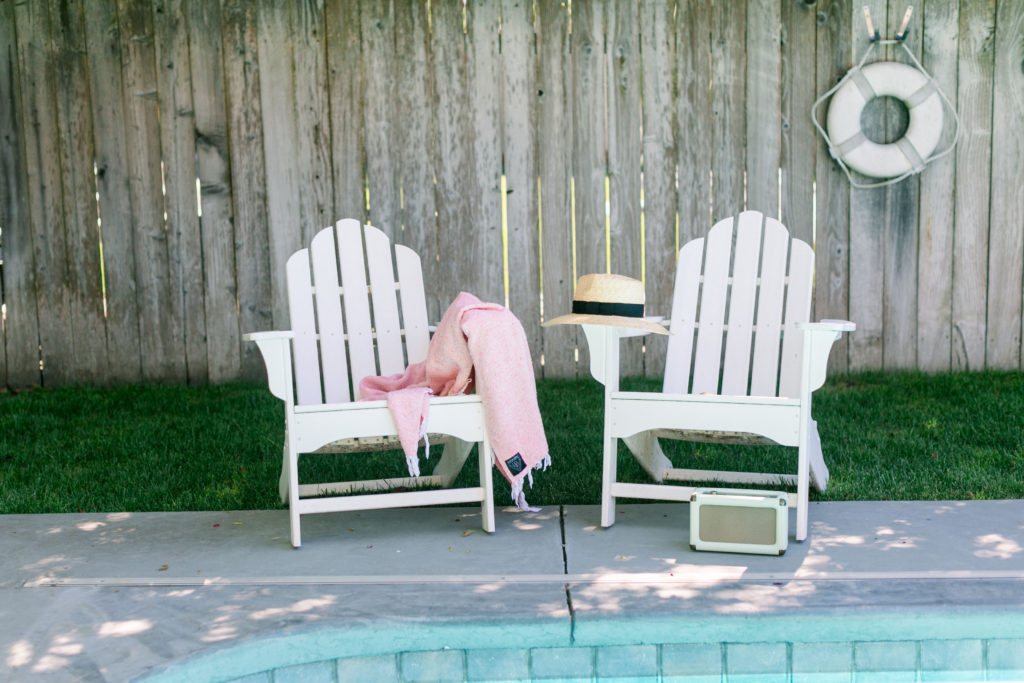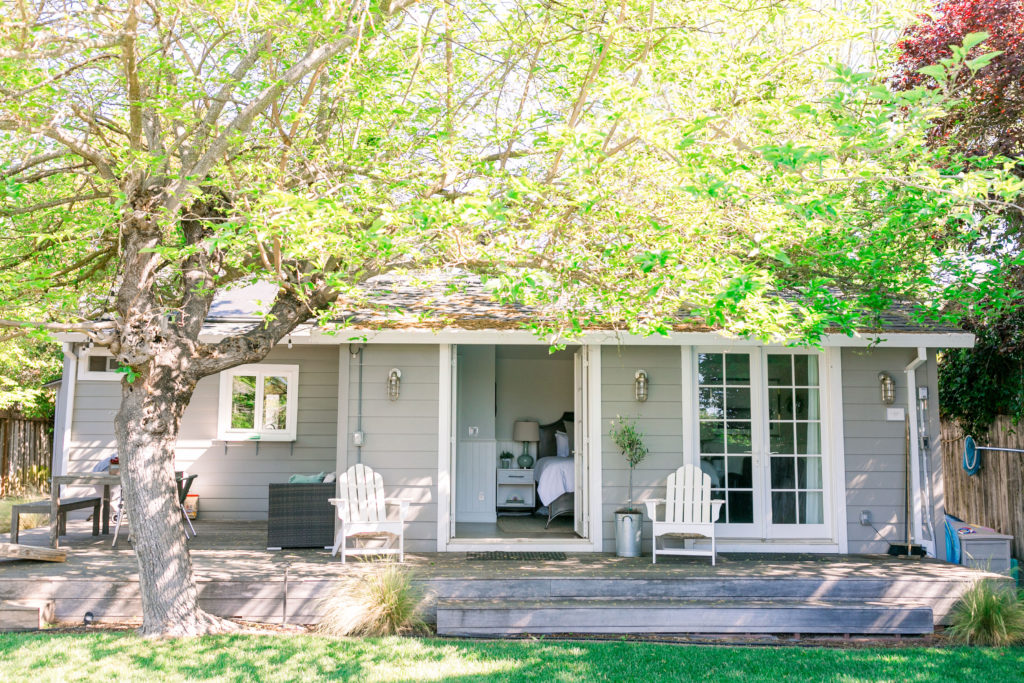 Isn't this place just ideal?! You can book the Dove Cottage here!! Don't forget about that giveaway… Stay tuned!!!
xx
Jacquelyn