I got this feeling, inside my bones… It goes electric wavy when I turn it on!
Another cute kid's party for you to peruse today!!  Remember a few months ago when we shared our Moana inspiration?  Well today we are sharing inspiration for a Trolls party!!  And just like Moana, that soundtrack continues to be a favorite in my house…  This one is full of rainbows, glitter, disco balls and lots of color!!!  Oh, and hug time, you've gotta have some hug time when it comes to a Trolls party!!
Just another way to show how you can take a popular commercial theme and do a modern and sophisticated twist on it…  The Beijos way!
Photos by Corrie Lynn Photo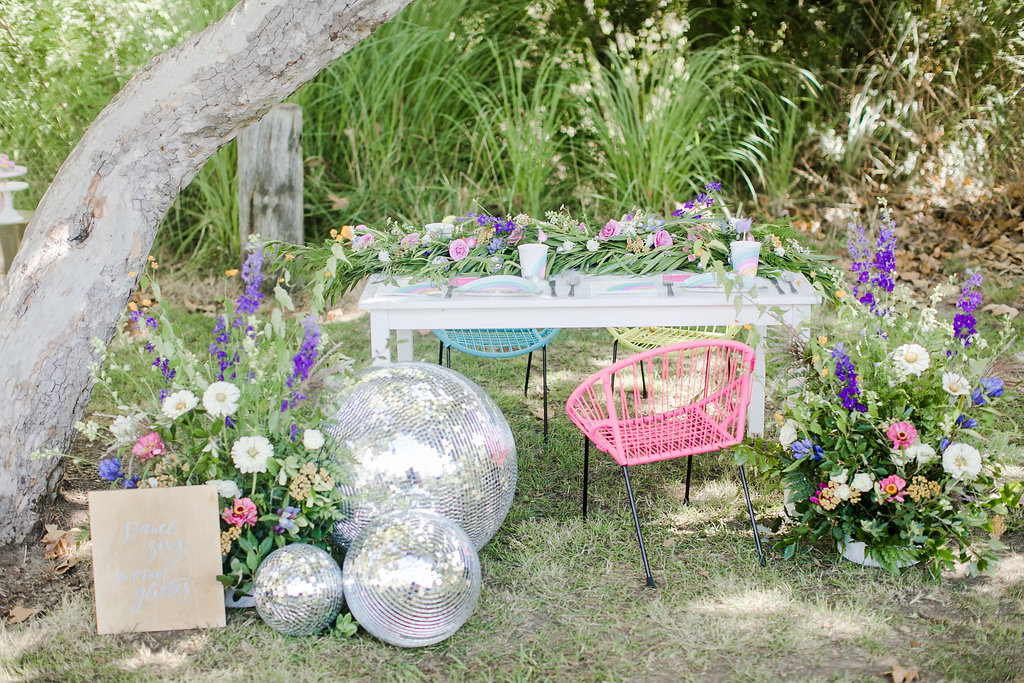 As always, I like to start with the invite…  And I really love this one by Meghann Miniello!  How cute is that?!  No trolls left behind!!!!  And wait till you see the rainbow plates to go with this adorable invite…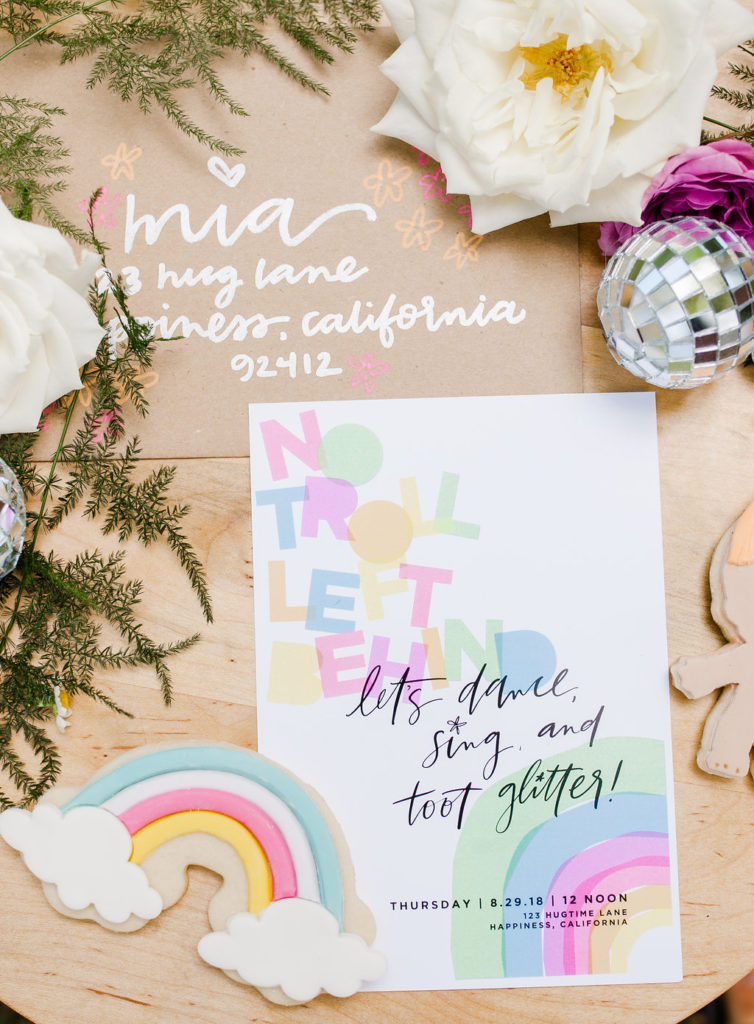 For the set up I wanted to go bright and glittery!!  Because when they toot glitter out of their butts in a movie, you know you gotta have glitter, ha!  We rented the cutest bright chairs from Fire & Creme added lots of disco balls and really fun and colorful florals by Third & Park.  I love how the florals are whimsical and fun, not too serious, this is a kid's party after all!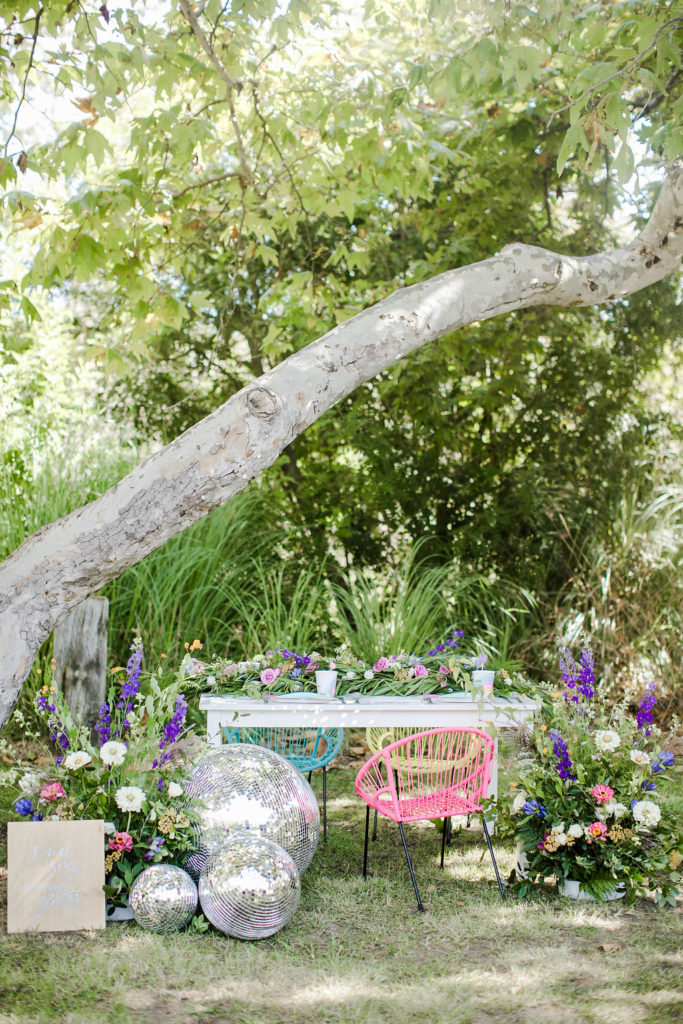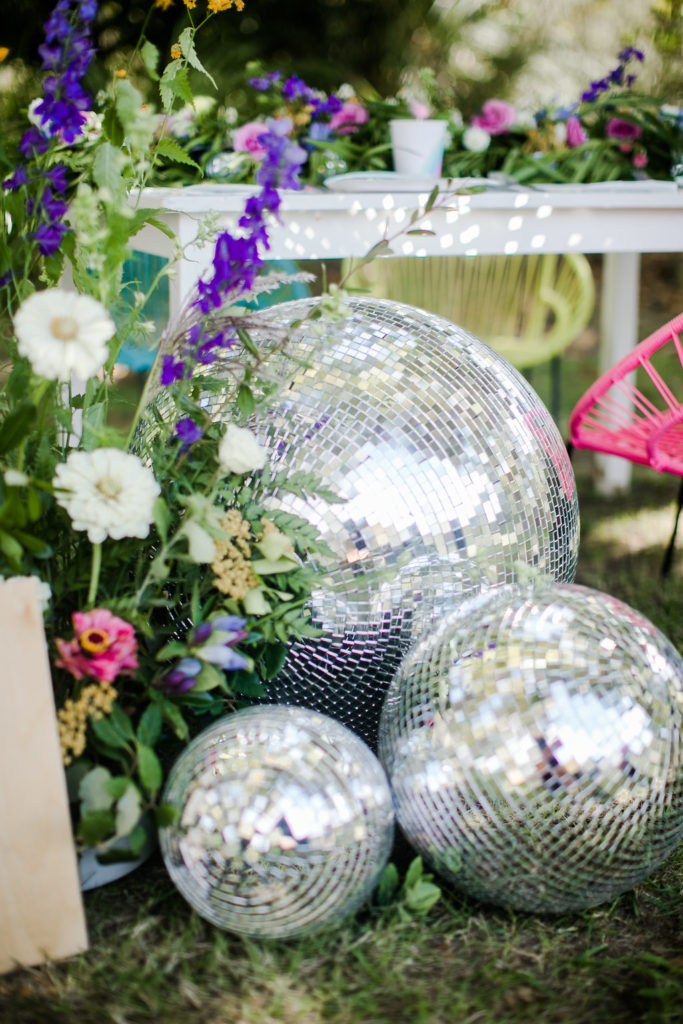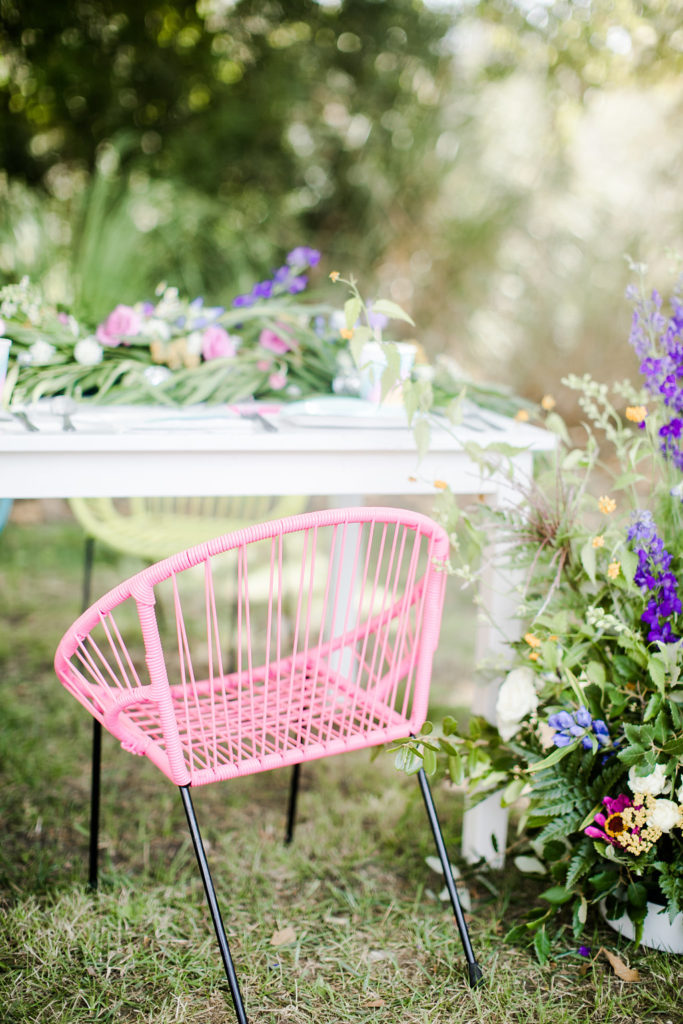 The tabletop is from our favorite Daydream Society, their collections are always unique and delightful!  Their rainbow plates inspired this whole shoot!  It's always fun to think outside the box and use a pretty tabletop piece in an unexpected way.   For the glittery flatware I turned to our buddies at L'entramise, and that troll hair cocktail stirrer – an easy DIY by yours truly!  If you looked through my garbage you'd find some bald trolls dolls though!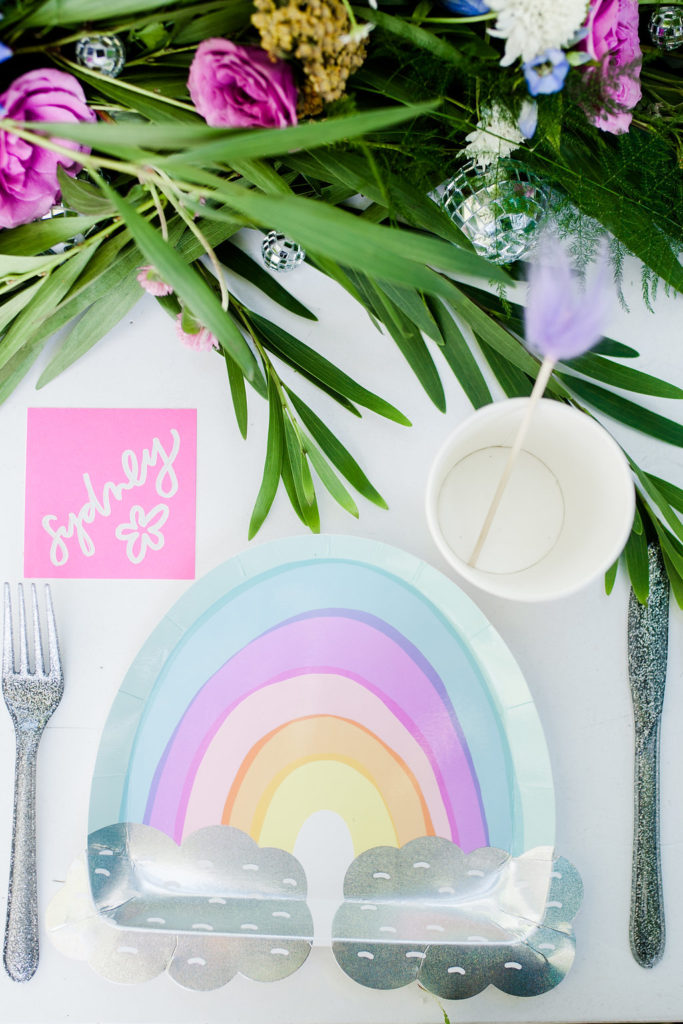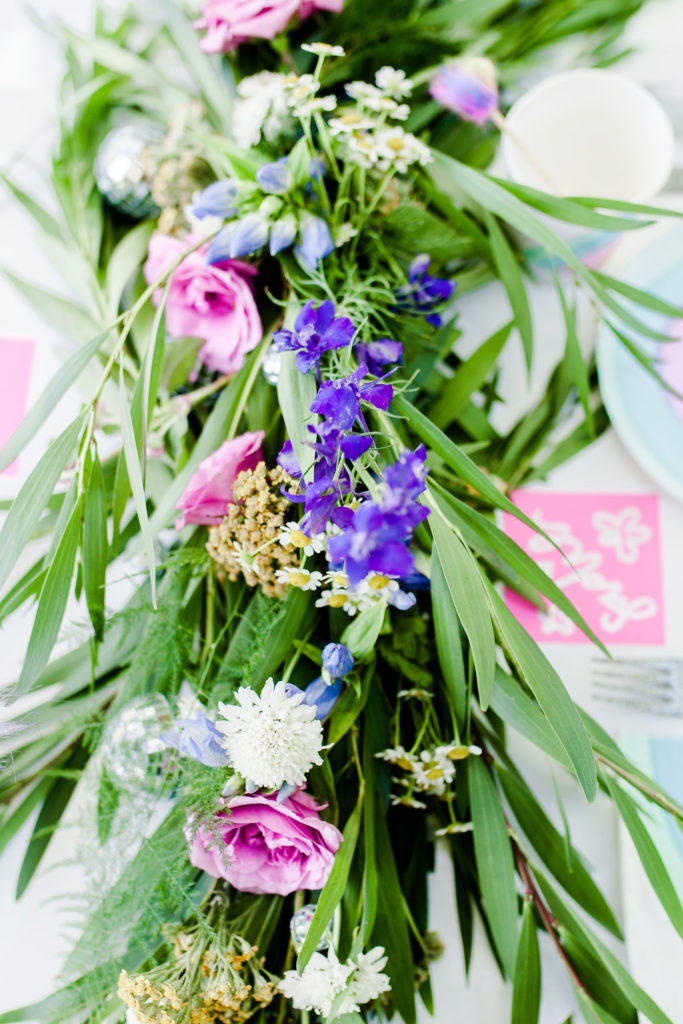 I'm a sucker for disco balls!  And glittery signage by Meghann Miniello too :)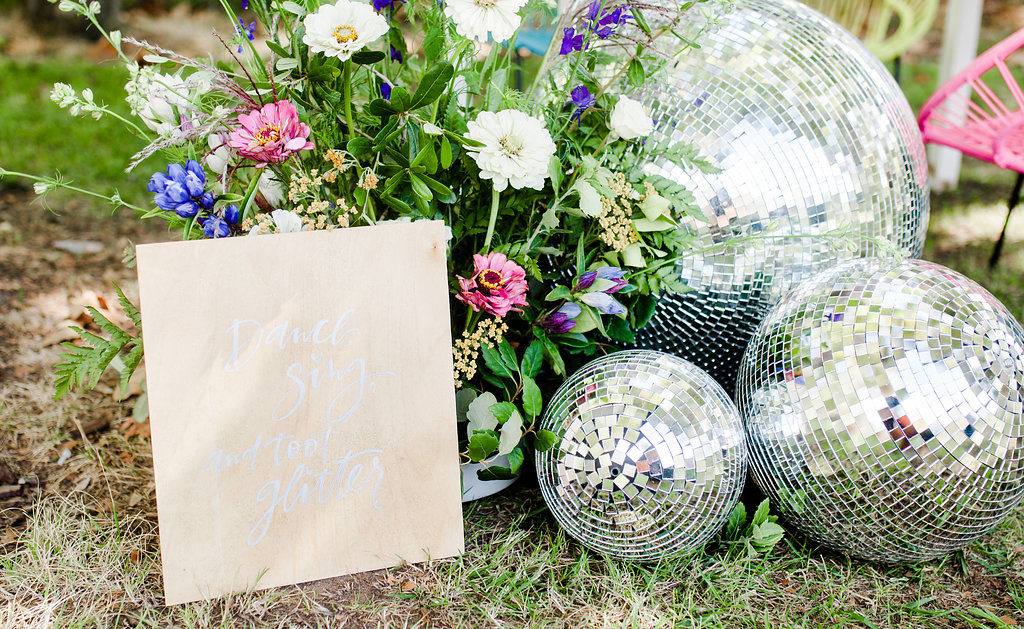 How cute are these little ladies in their Kasey Blue Kids?!  You may remember we had the kiddos dressed in it for our back to school shoot, well the vibrant colors were the perfect fit for our Trolls shoot as well!  Love that vintage vibe and the styling by owner Kasey Hodge is perfection!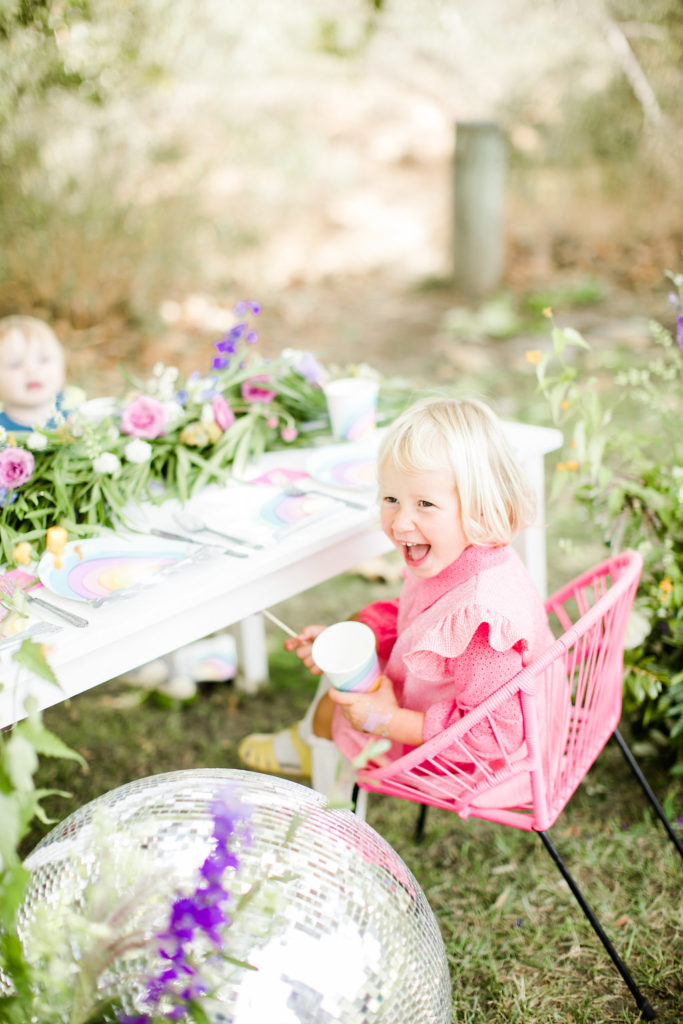 Some of us got the memo for hug time…. Some of us didn't!  Ha!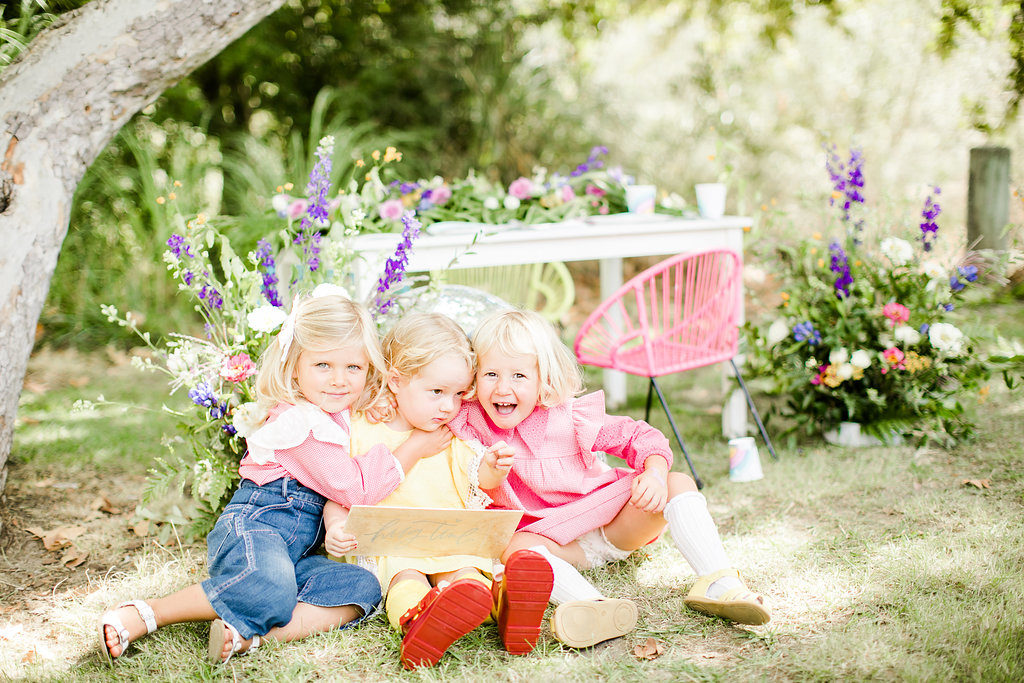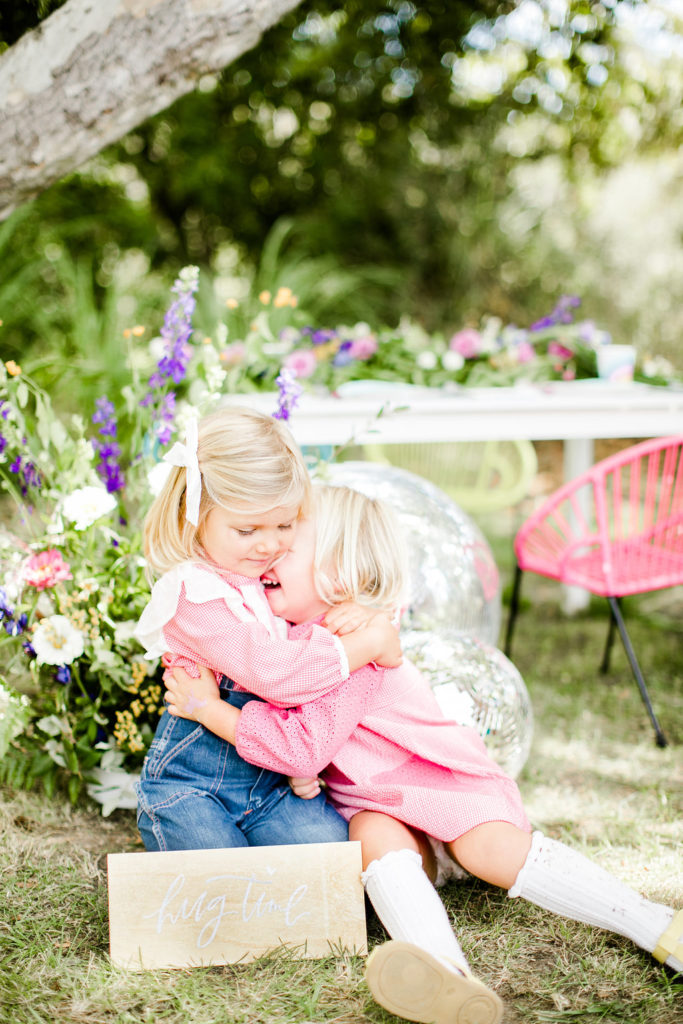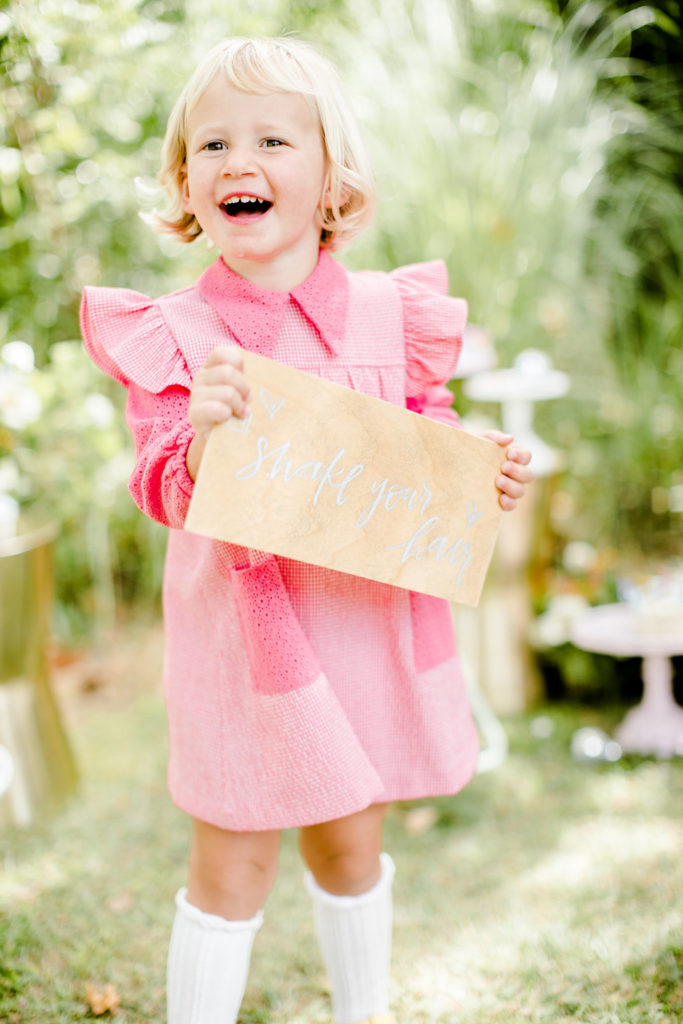 How fun are these matching tattoos Daydream Society sells?!  They are seriously the cutest and SUCH great quality!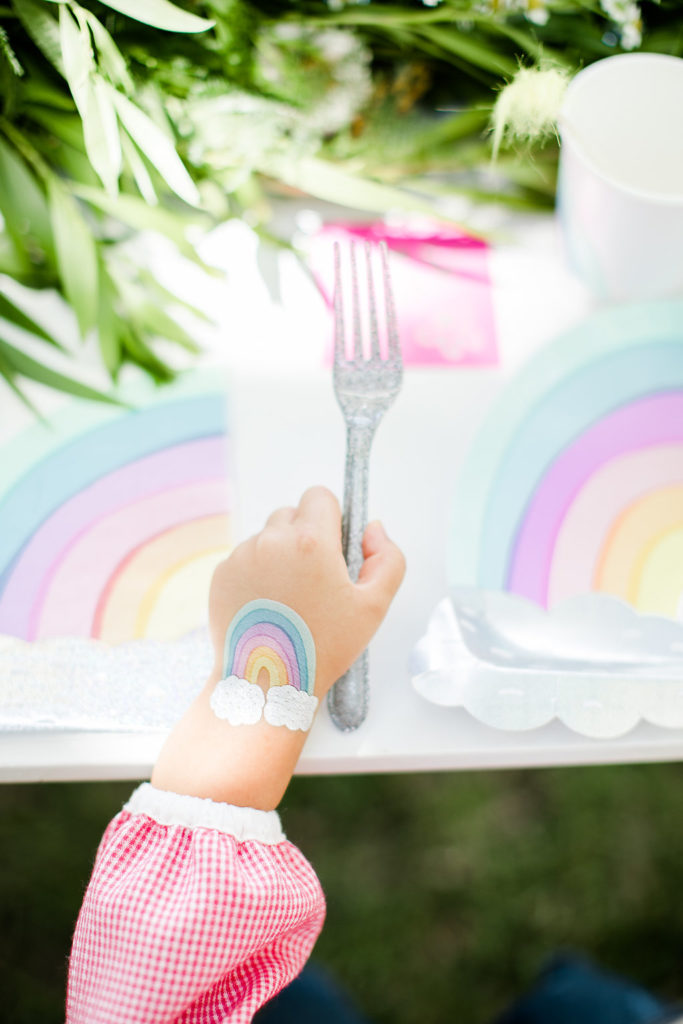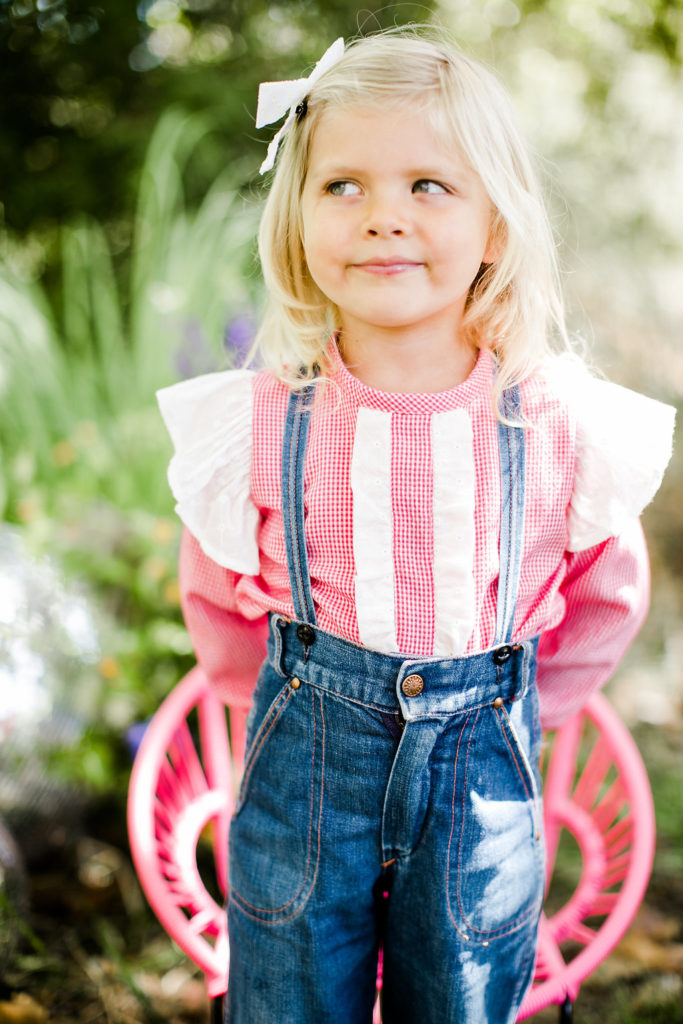 And now for the best part of it all…. The desserts!!  And as usual, Sugar Crush Sweets blew our freaking minds!!!  You guys, I have three words for you… Disco. Ball. Cupcakes!!!!  And so much more… Just keep scrolling and imagine being a kid at this shoot, best bribery ever!!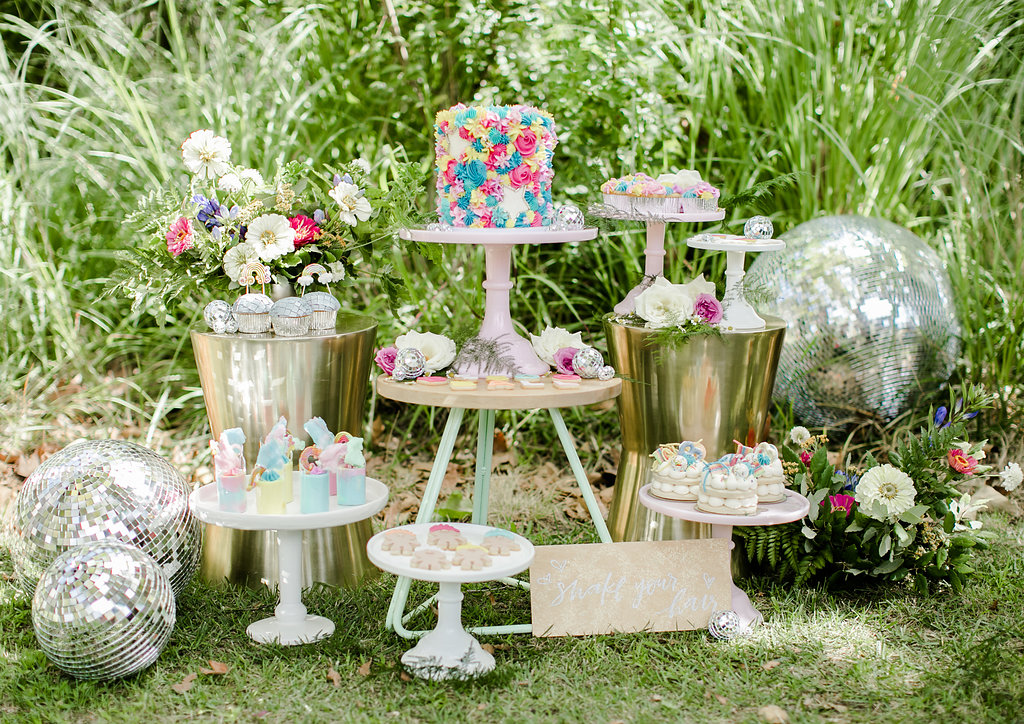 Letter cookies saying DISCO BALL – because I'm obsessed!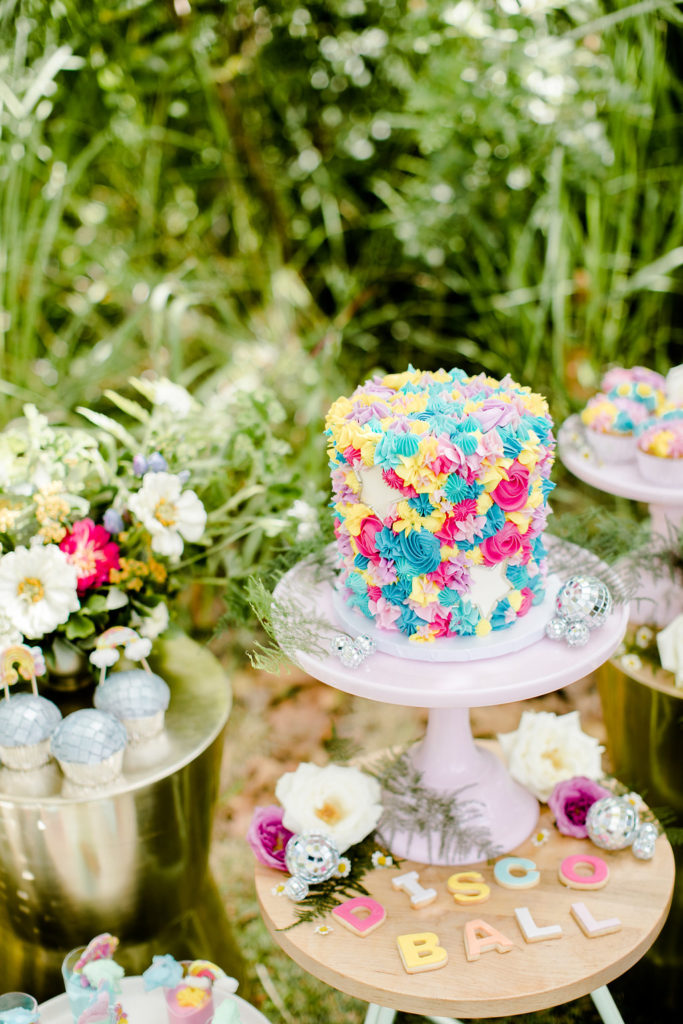 Cutest detail on the cake…  And cupcakes to match!  I love that flower detail!!!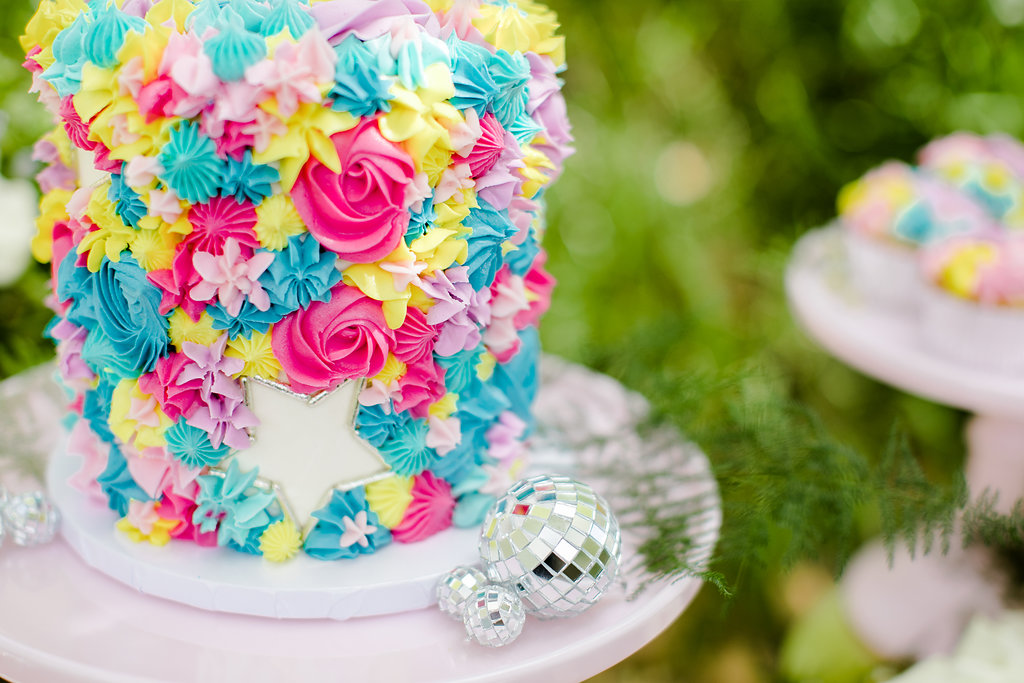 Rainbow cookies, because duh!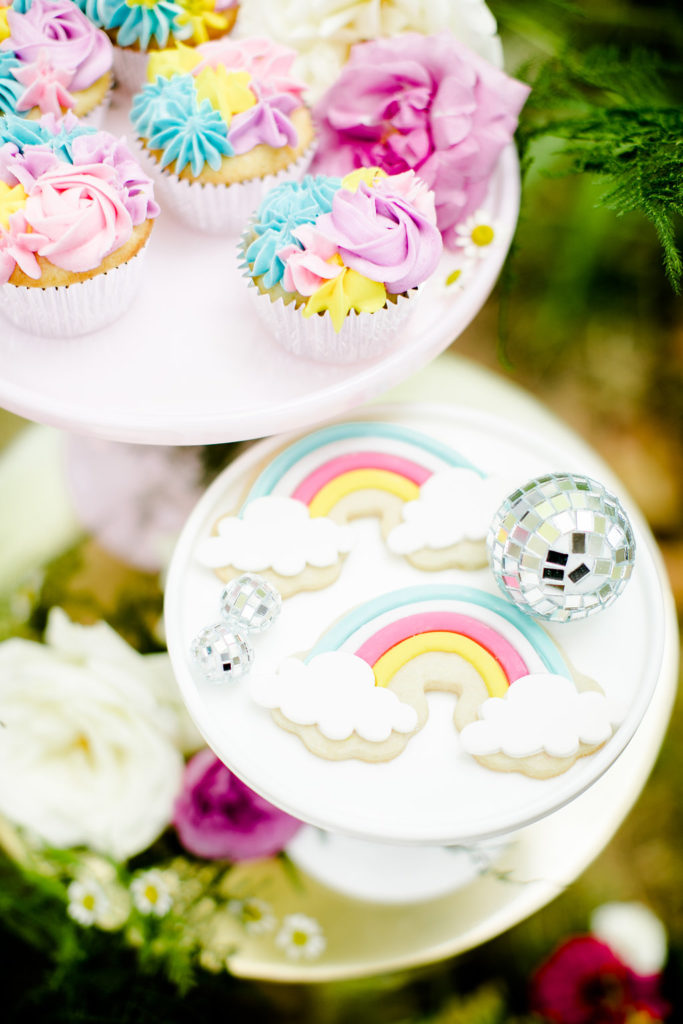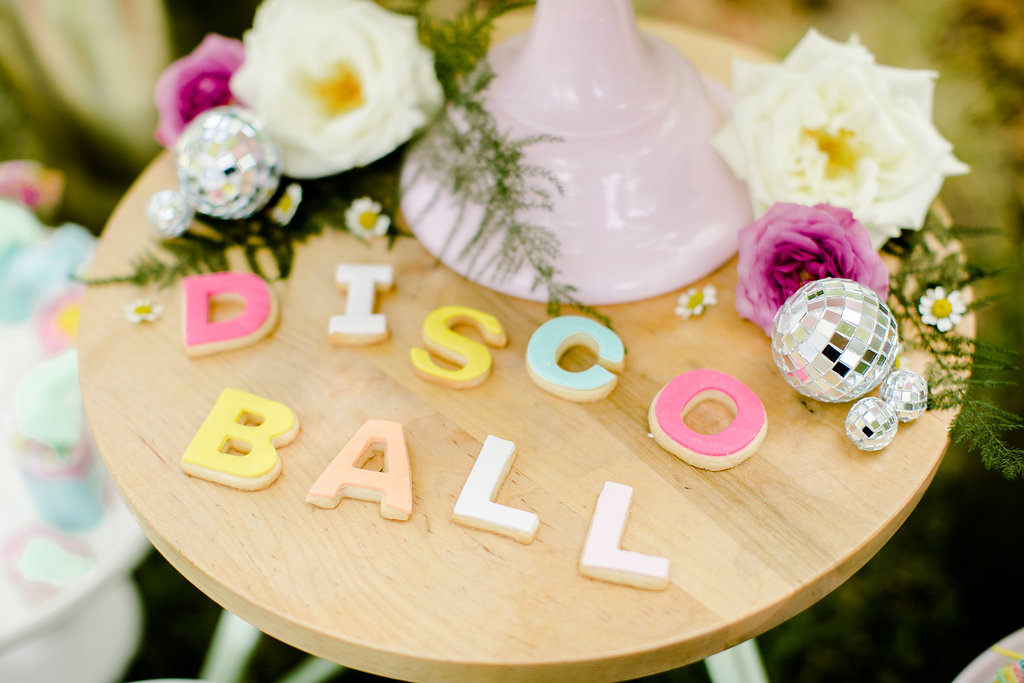 These panna cottas were super colorful and topped with cotton candy so it looked like Troll hair!!!  So cute, right?!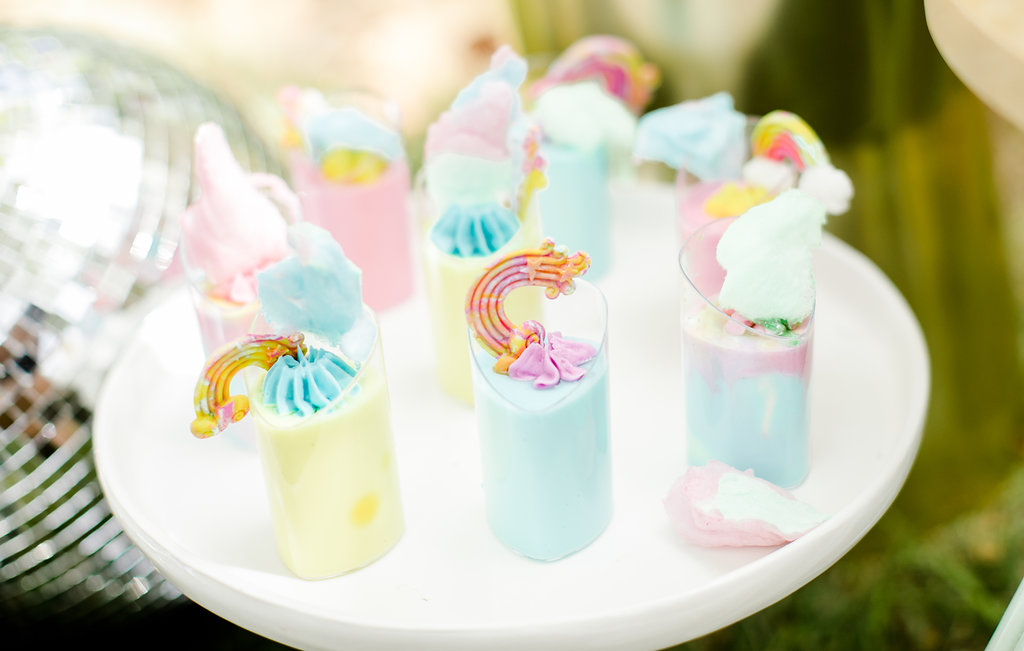 I mean seriously you guys, I can't even!!!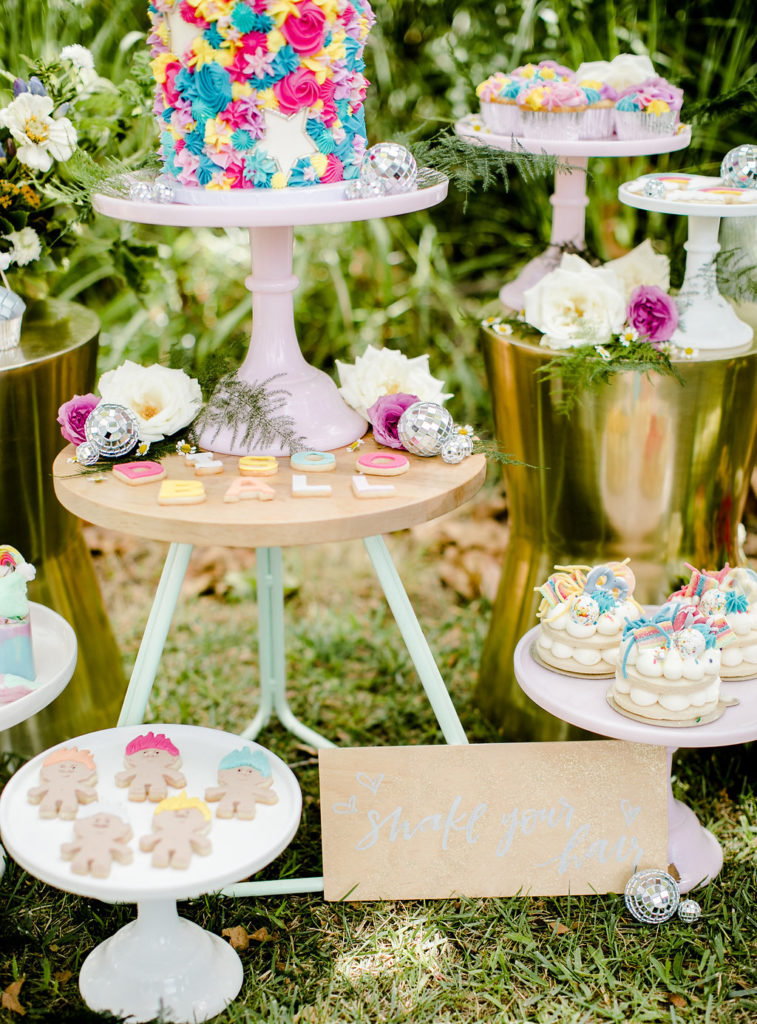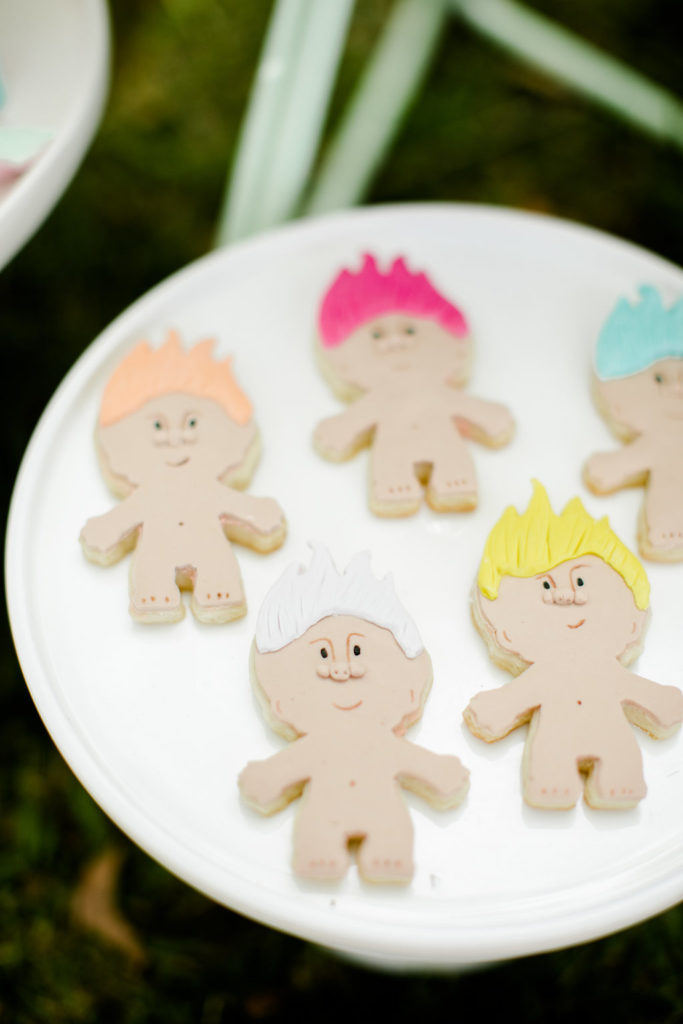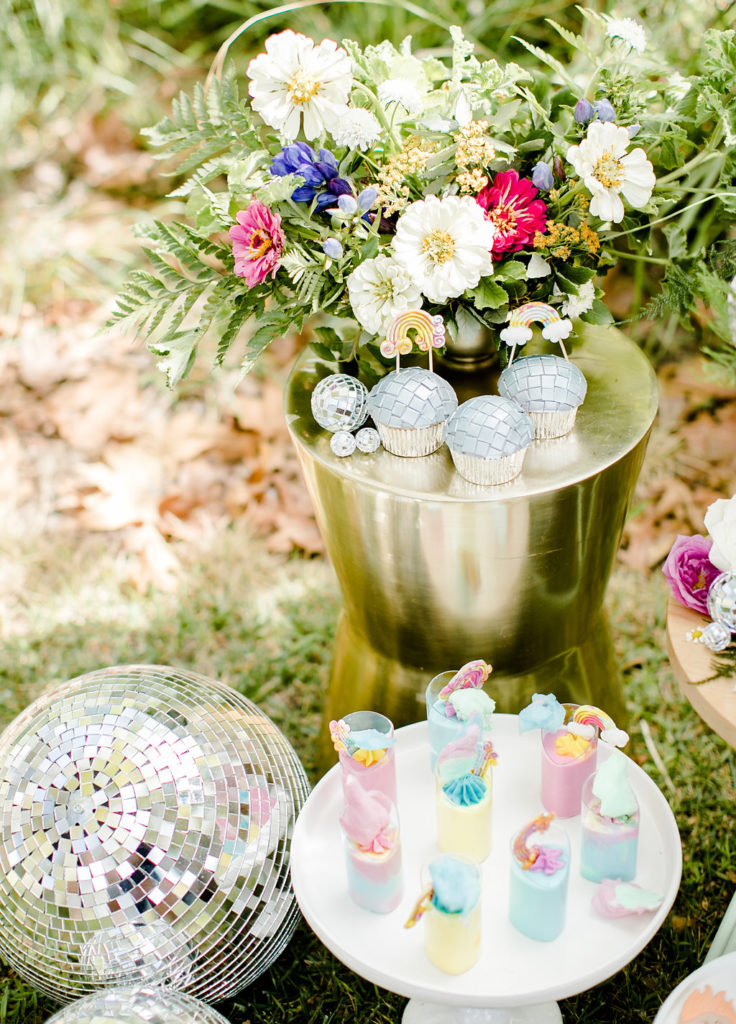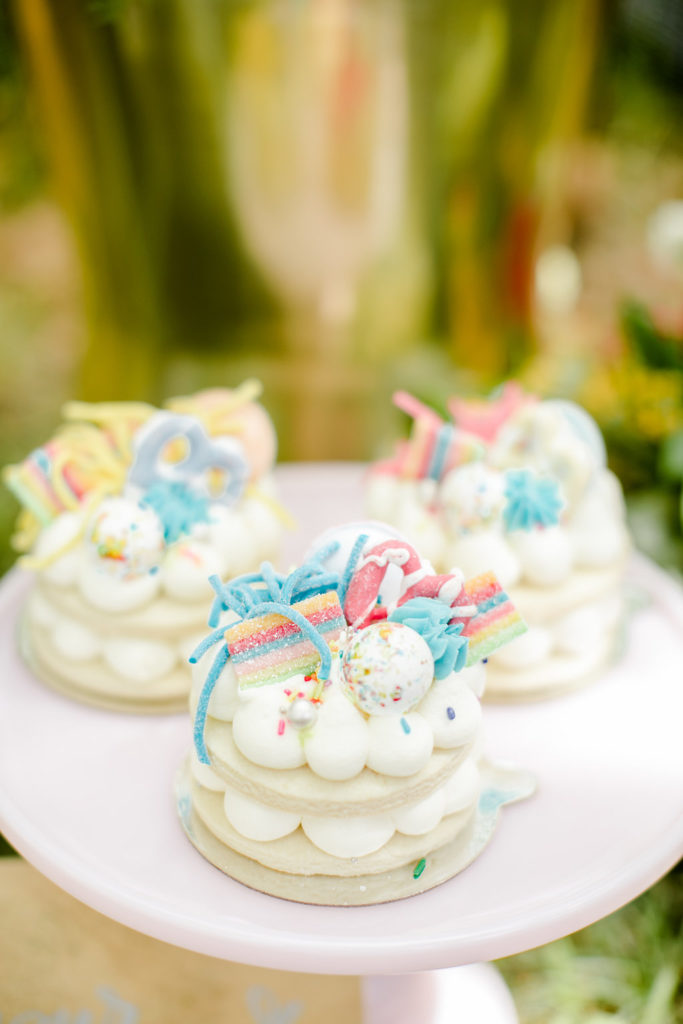 I think Miss Sadie is pretty happy right there…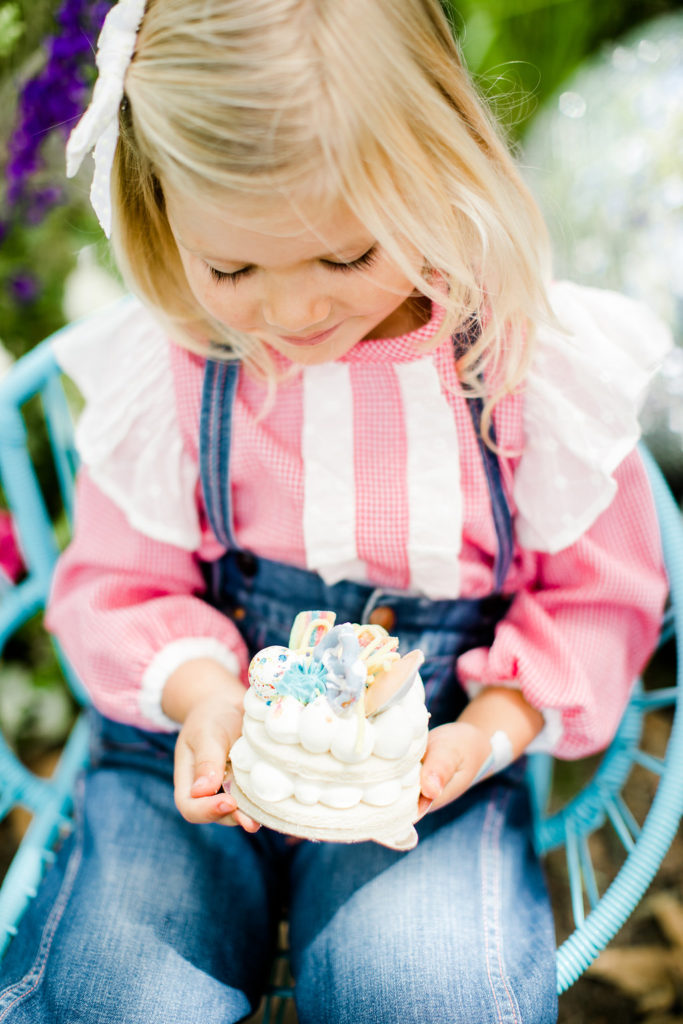 Just a few more shots of this fun and colorful table!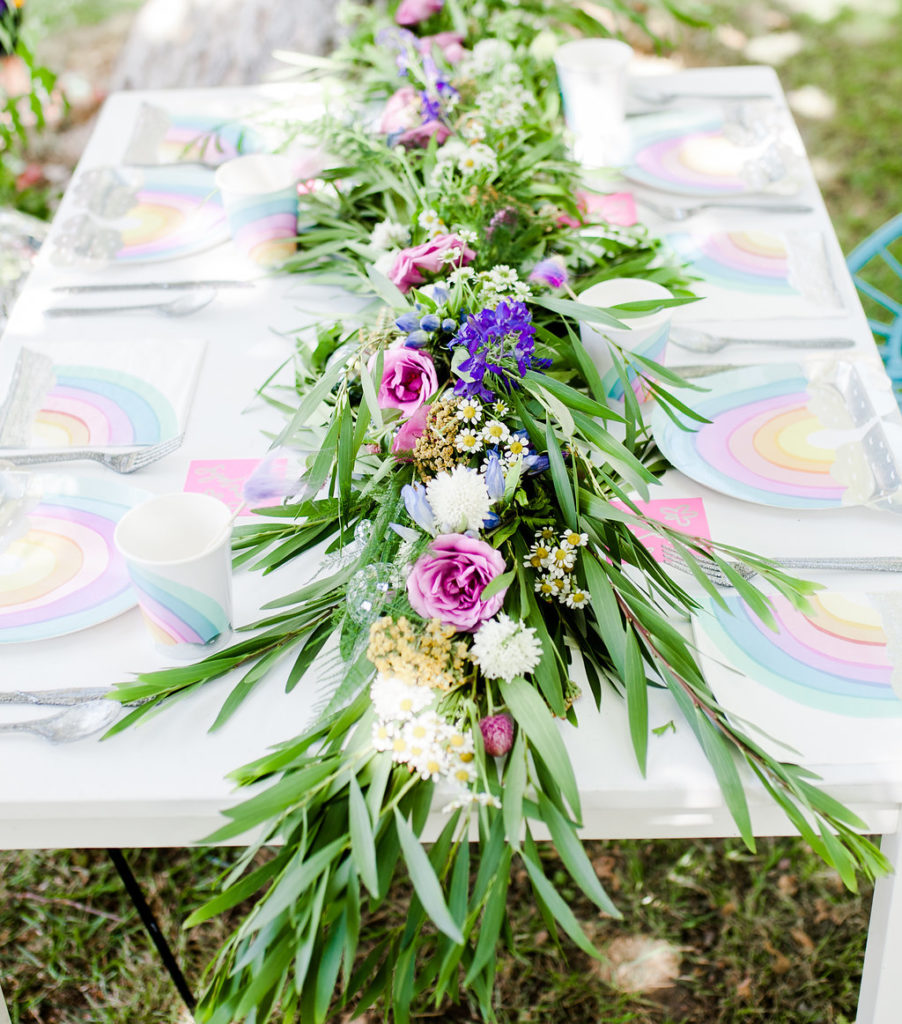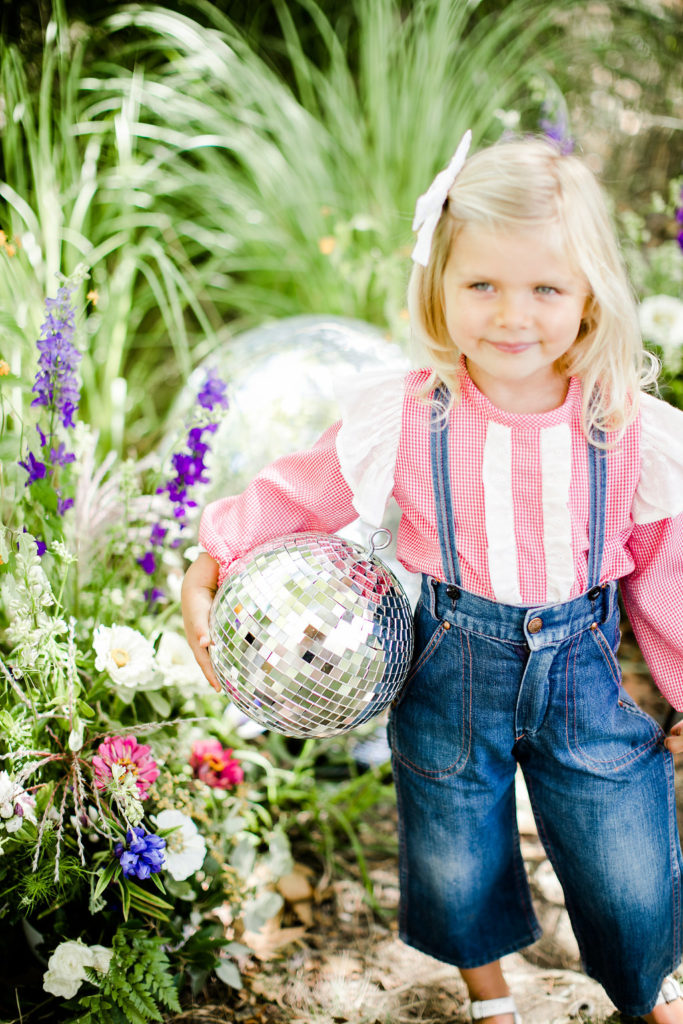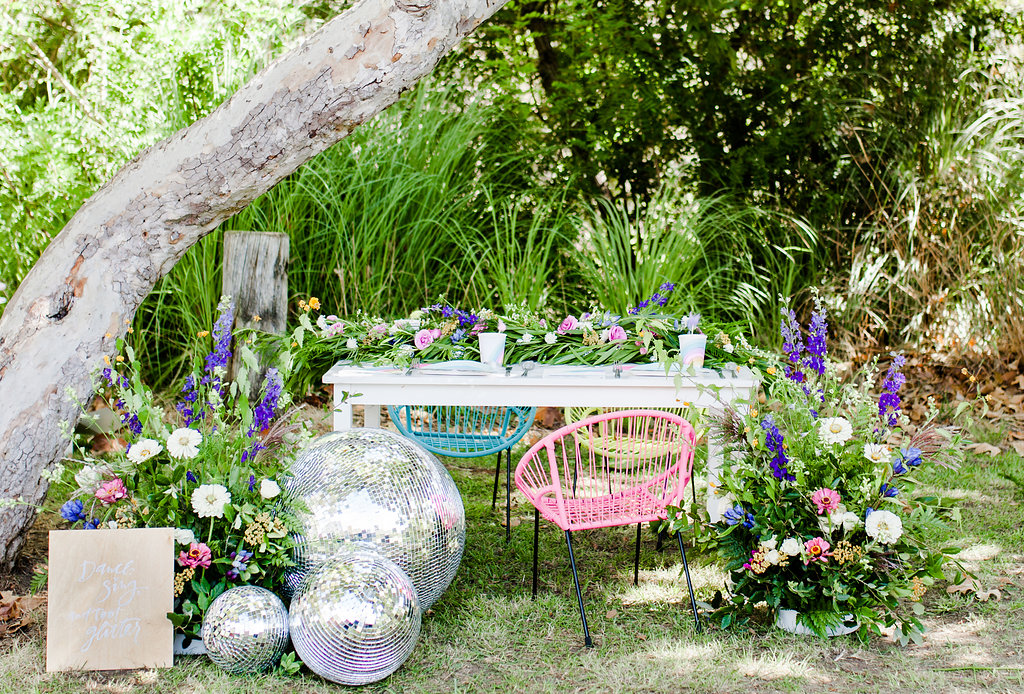 Can't get enough of those florals by Third & Park!!  So good, right?!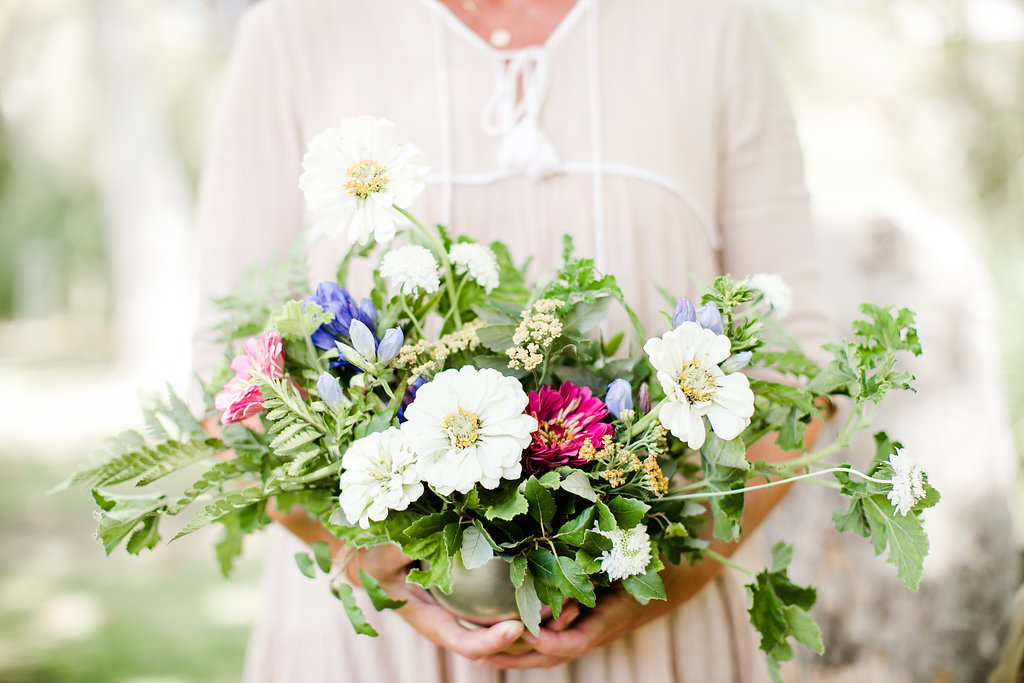 Hope we've helped inspire your next event!  Calling all Trolls, it's time to PARTY!!!!
xx
Jacquelyn