With Halloween coming up, I bet you are looking for ways to up your Halloween game from last year, right? Or is it just me? I live in a neighborhood where Halloween is taken seriously, so you better have your Halloween game on point, or you should probably turn your lights off and pretend you aren' home. Let's chat fun treats for the littles. Last year, I did these cute popcorn cones, see them here. This year, its popcorn again, but with loads of fun bright candy and glitter! Lots and lots of glitter! Did you see our cute styled Trolls shoot from yesterday? Anything with bright colors, disco balls, and glitter, and we are all over it! So we are sticking with the fun trolls theme and doing a little DIY to go with it. This popcorn trail mix and cute little holder will have you singing and dancing your way into Halloween or just a Friday, cause these are too cute to not use until Halloween.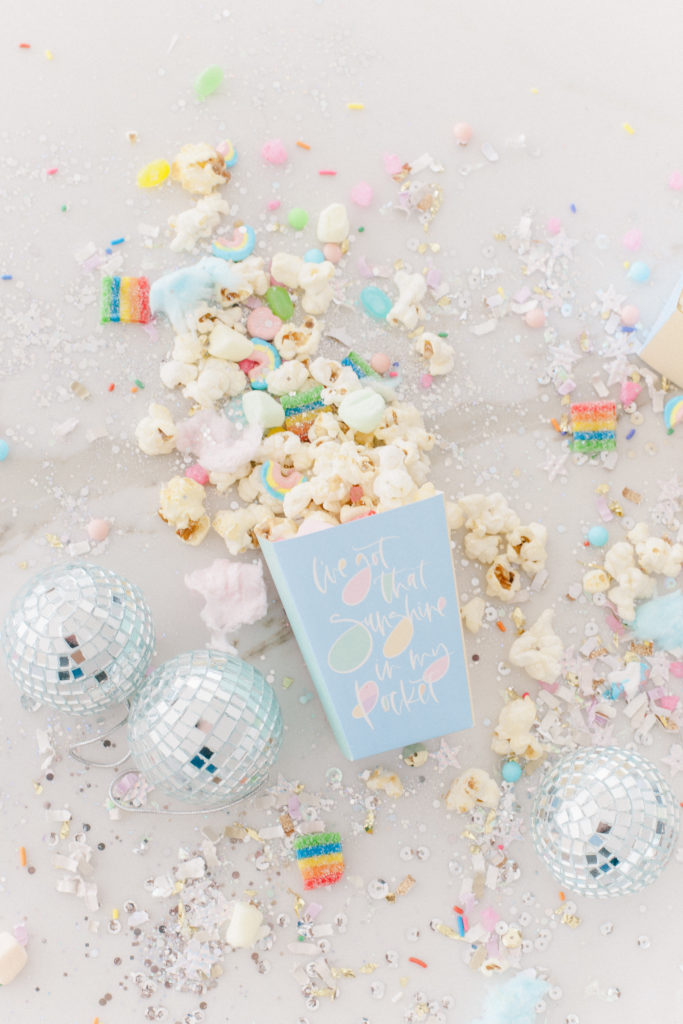 ---
P O P C O R N   H O L D E R
S U P P L I E S
printable pdf
scissors
double-sided tape
card stock
D I R E C T I O N S
Lindsay from Bare Ink Co. created this cute trolls inspired popcorn holder that you can print right at home! So cute right! Click the popcorn link below to print at home!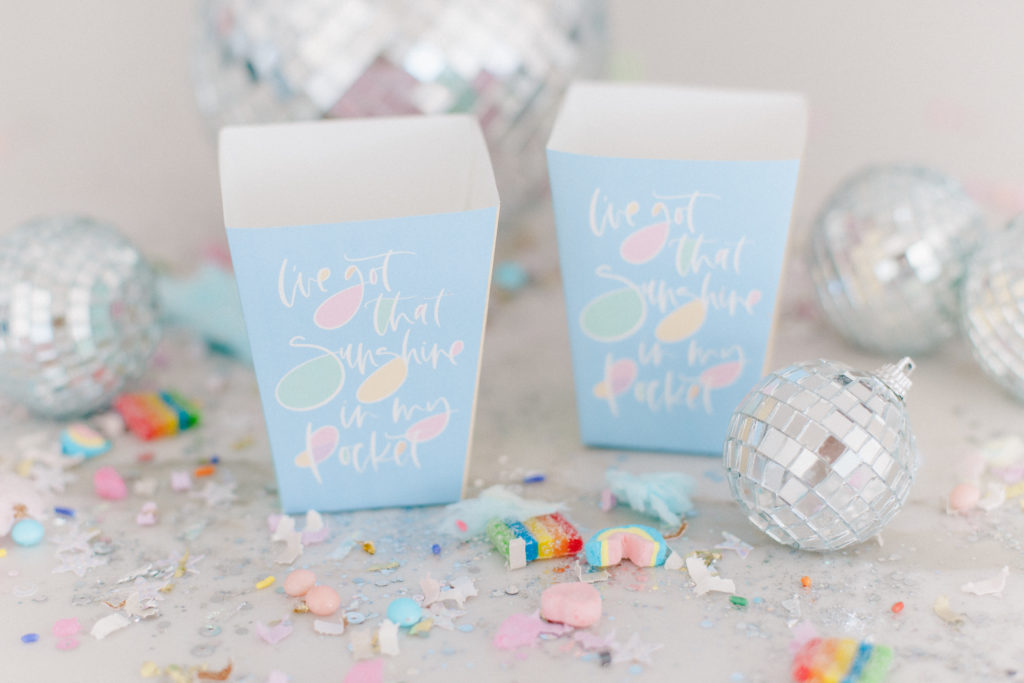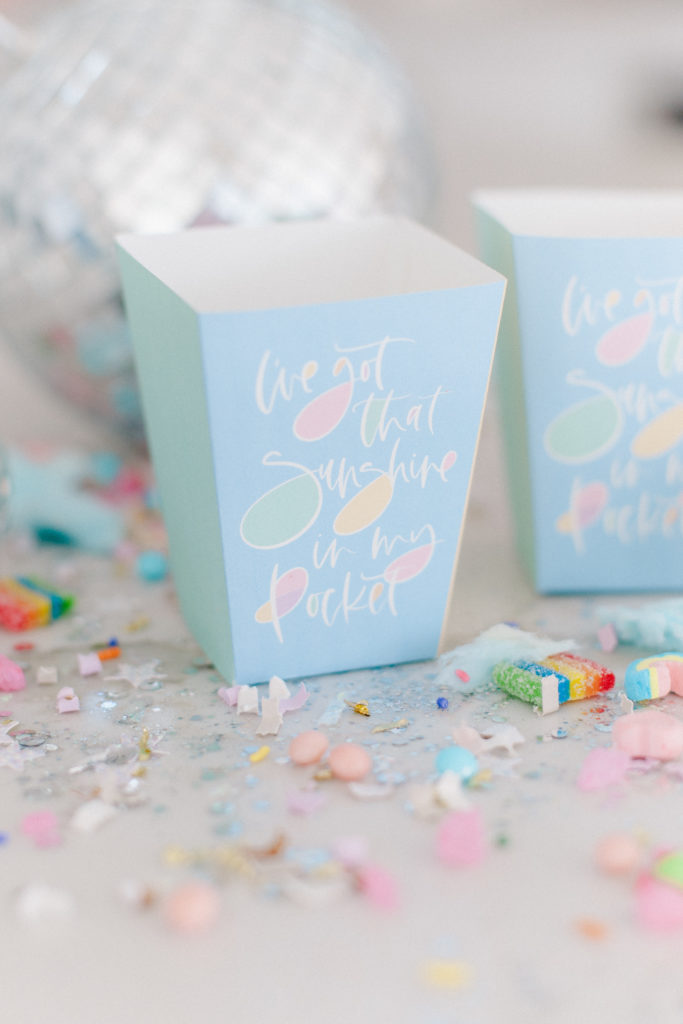 Print out your desired amount of popcorn holders on an 8X10 cardstock. This will make a tiny version of a regular size popcorn holder. Let's be honest, kids don't need a massive thing of popcorn! Just cut the holder out where the solid lines are. Then fold the dotted lines to create the holder. Adhere your tape to the locations on the holder that says, "adhesive." Connect, and there you have it! This is a great activity to do with your little ones too!
---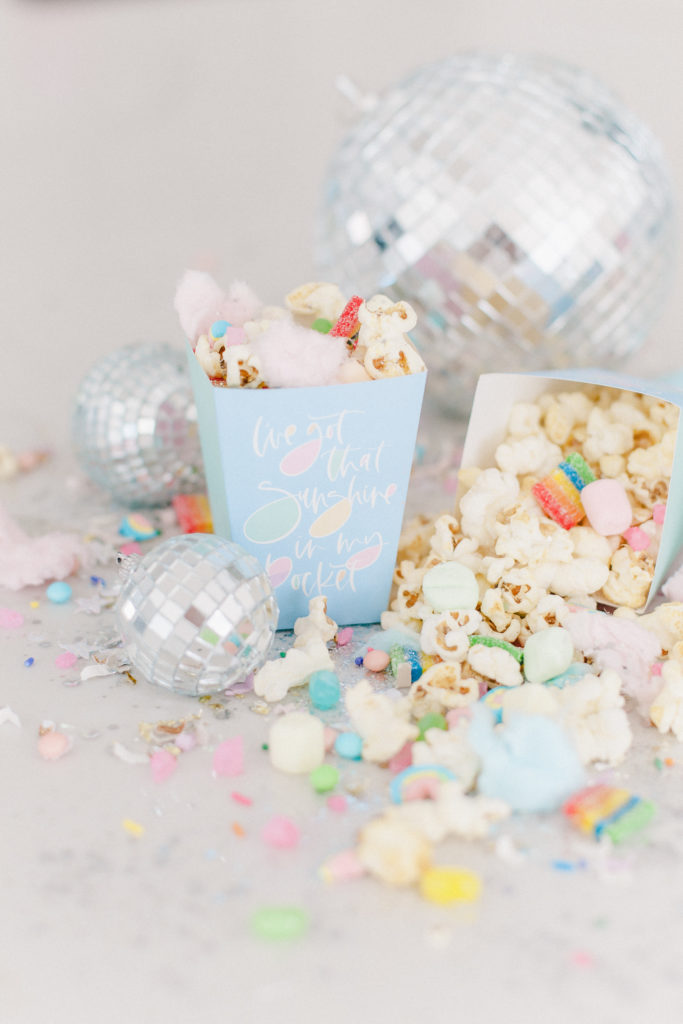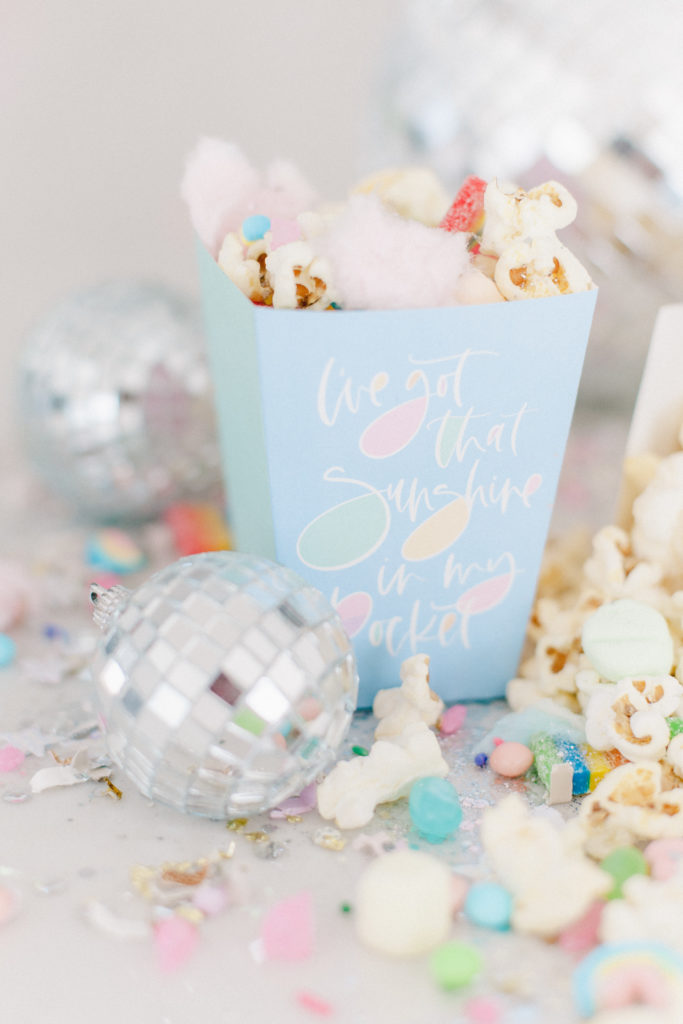 T R O L L S   P O P C O R N   T R A I L    M I X
I N G RE D I E N T S
popcorn
rainbow candy belts
cotton candy
rock candy
jellybeans
lucky charms rainbow marshmallow
food safe glitter
D I R E C T I O N S
I'm sure you guys can guess how to do this one! Throw all the ingredients into a bowl! Once mixed, place into popcorn holders. I like to add some of the candy on top for added candy bonus. Extra smiles for the little ones!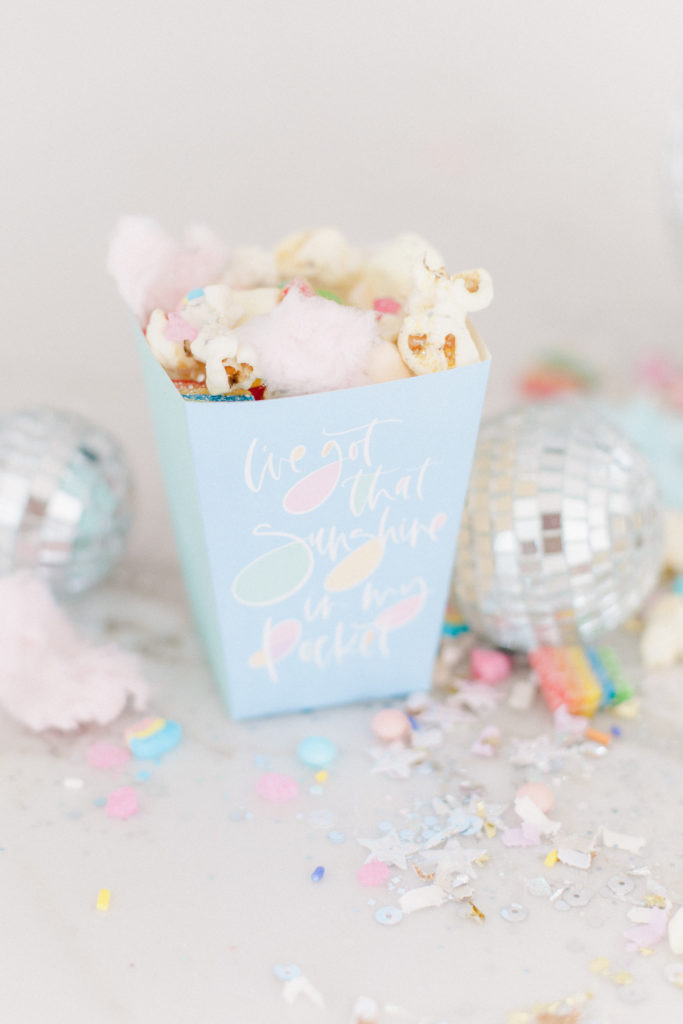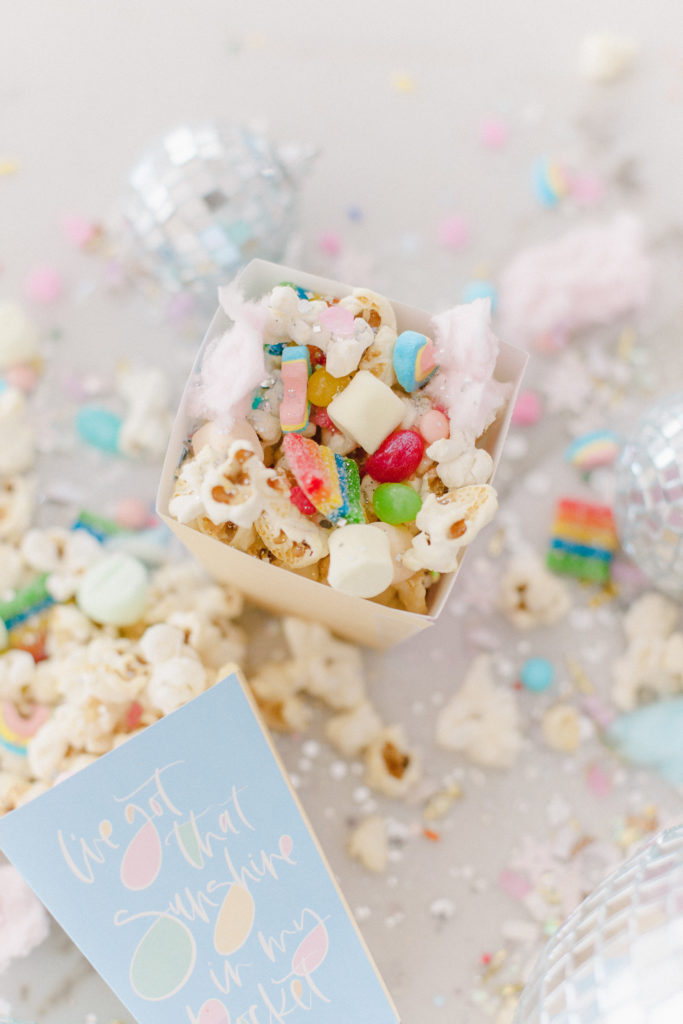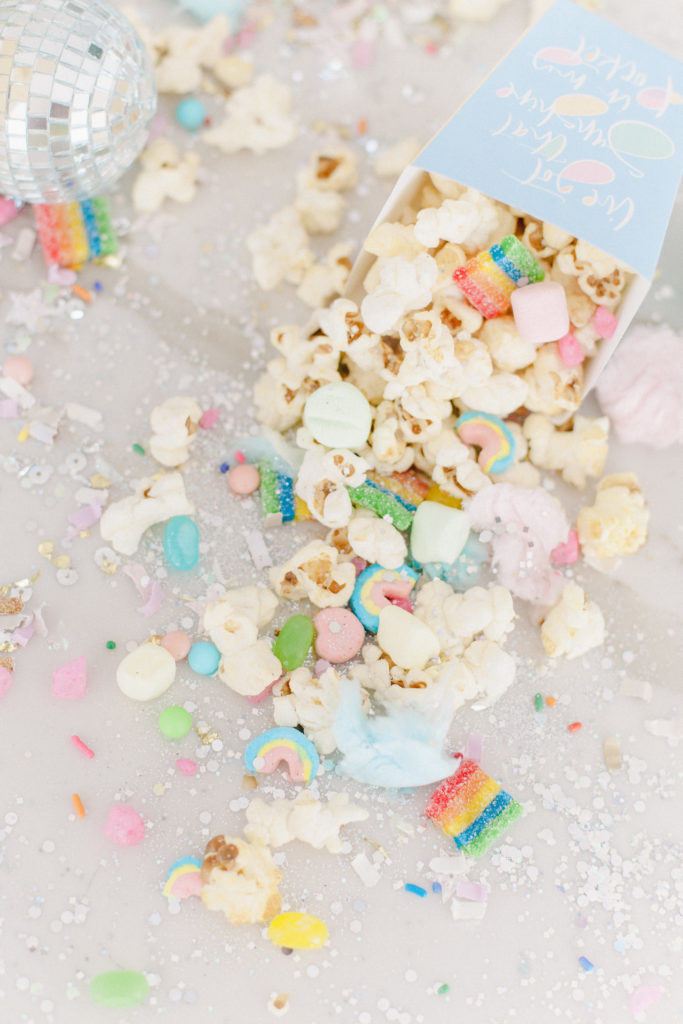 This is a great idea for Halloween for the little ones! If you have a school party, sleepover, play date, you name it. The possibilities of candy are endless too! Create your own at home!
xx
Abby