How many of you have made New Years resolutions to exercise?! Raise your hands!! Yup, me too! I basically do every year… This year I'm trying to make realistic goals, because let's be honest, with two kids and my own business things aren't exactly easy. Without a doubt we can all agree that making the time for exercise is probably the hardest part, right?! That sentiment could not be more true for me.
It's not for lack of wanting or trying, it's just impossible some days! I have to put my kids and work first. Although, I'm really making an effort to put me up at the top of the list more. My favorite way to work out is running! Most of you probably don't know this but I was an athlete all of my life. I played soccer growing up until college where I was recruited to play but decided against it.
Nevertheless, running has always been something I love. It really is a love it or hate it thing. But for me it's the perfect and easiest way to work out and stay fit. Keep scrolling to read about why I love it so much…
Photos by Alison Bernier
Clothing by Onzie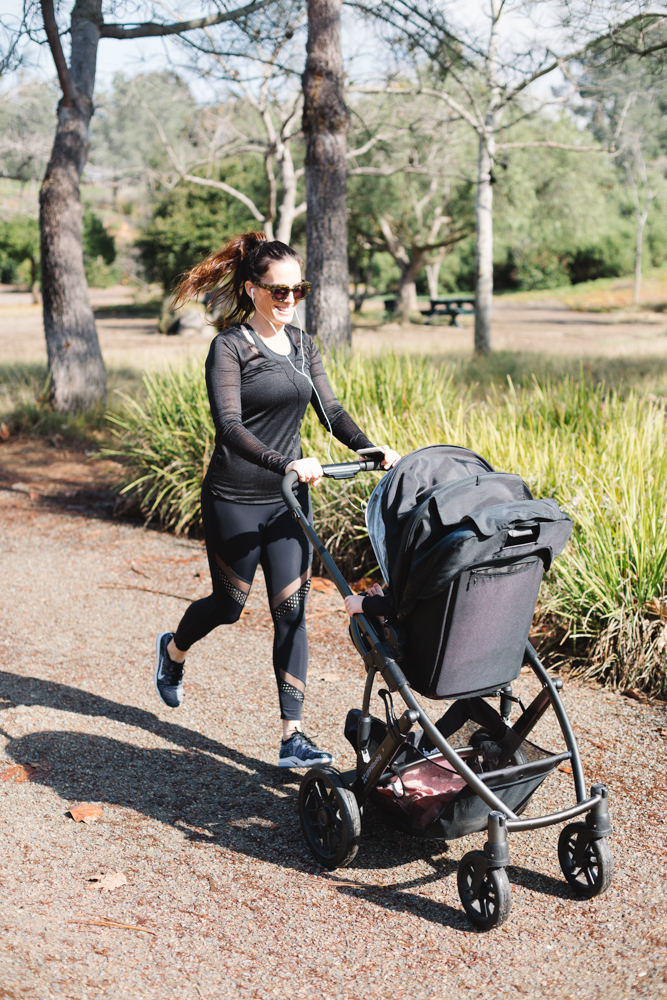 Here are the reasons I love to run…
1. It's free! Yup, no gym membership or class fees!
2. You get to be outside! Yes, you could run on a tread mill, but I love the feel of the air in my face and that it gets me out of the house and in the sun.
3. It works with any schedule! I love taking classes for the social aspect and the fact that it pushes me, however having to be somewhere at a certain time can be difficult these days. Running can work around my schedule, well actually my kid's schedules.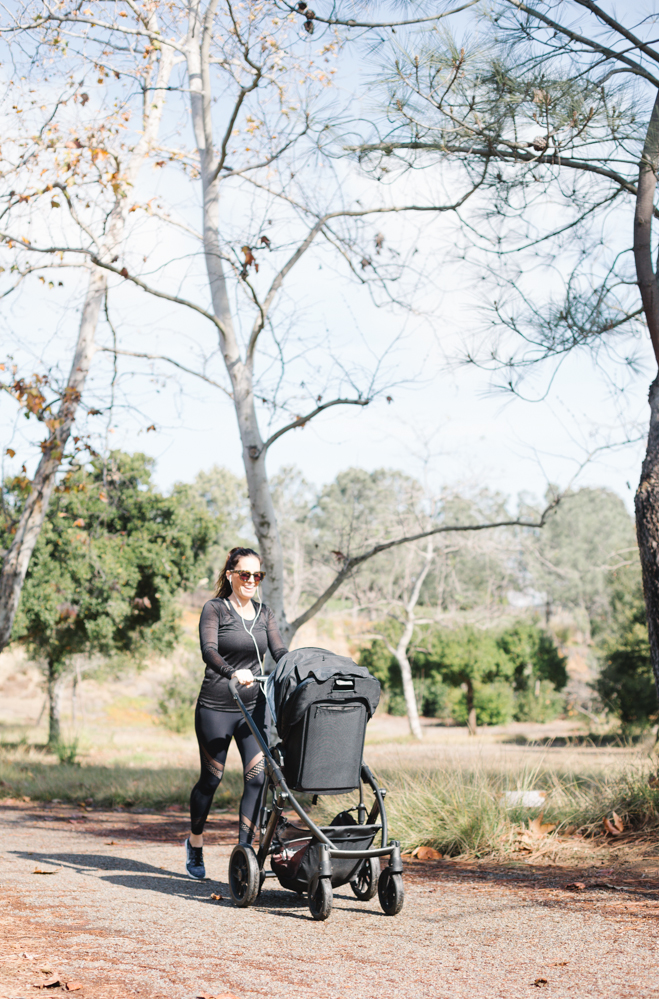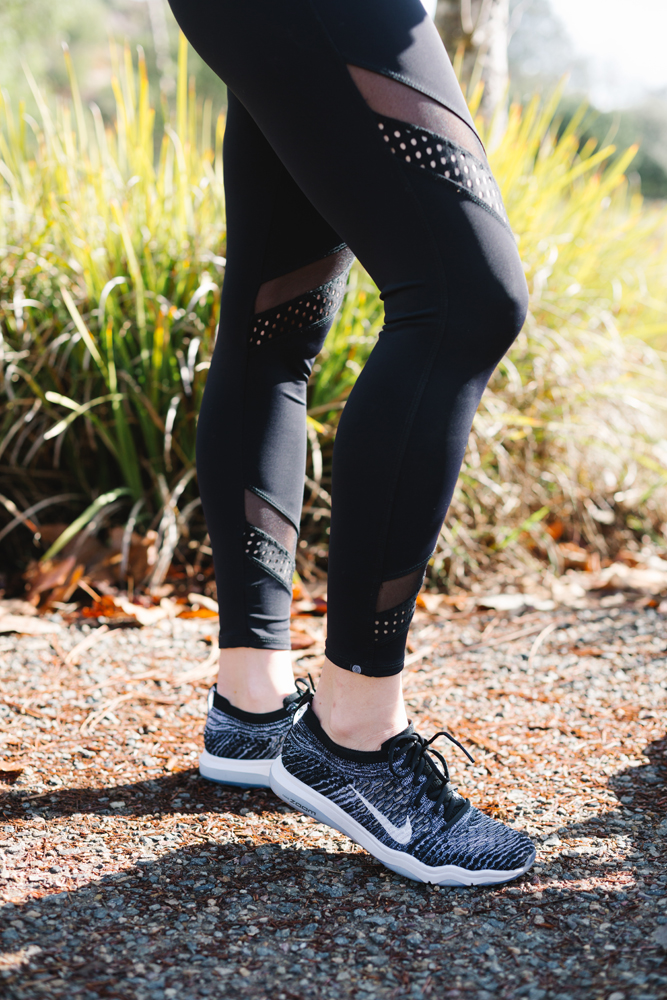 4. It's a great stress reliever! I absolutely LOVE running, clearing my head and listening to music. I definitely sleep better on days I go out for a run.
5. It challenges you! Running has always pushed me, I don't just do the same thing every time. I like to mix it up with hills, time, pace, length. You're constantly challenging yourself which is a great motivator for me.
6. You can technically do it with your kids! Truly, I don't love taking my kids with me on a run, but if I need to I can. And that's an absolute win in my book!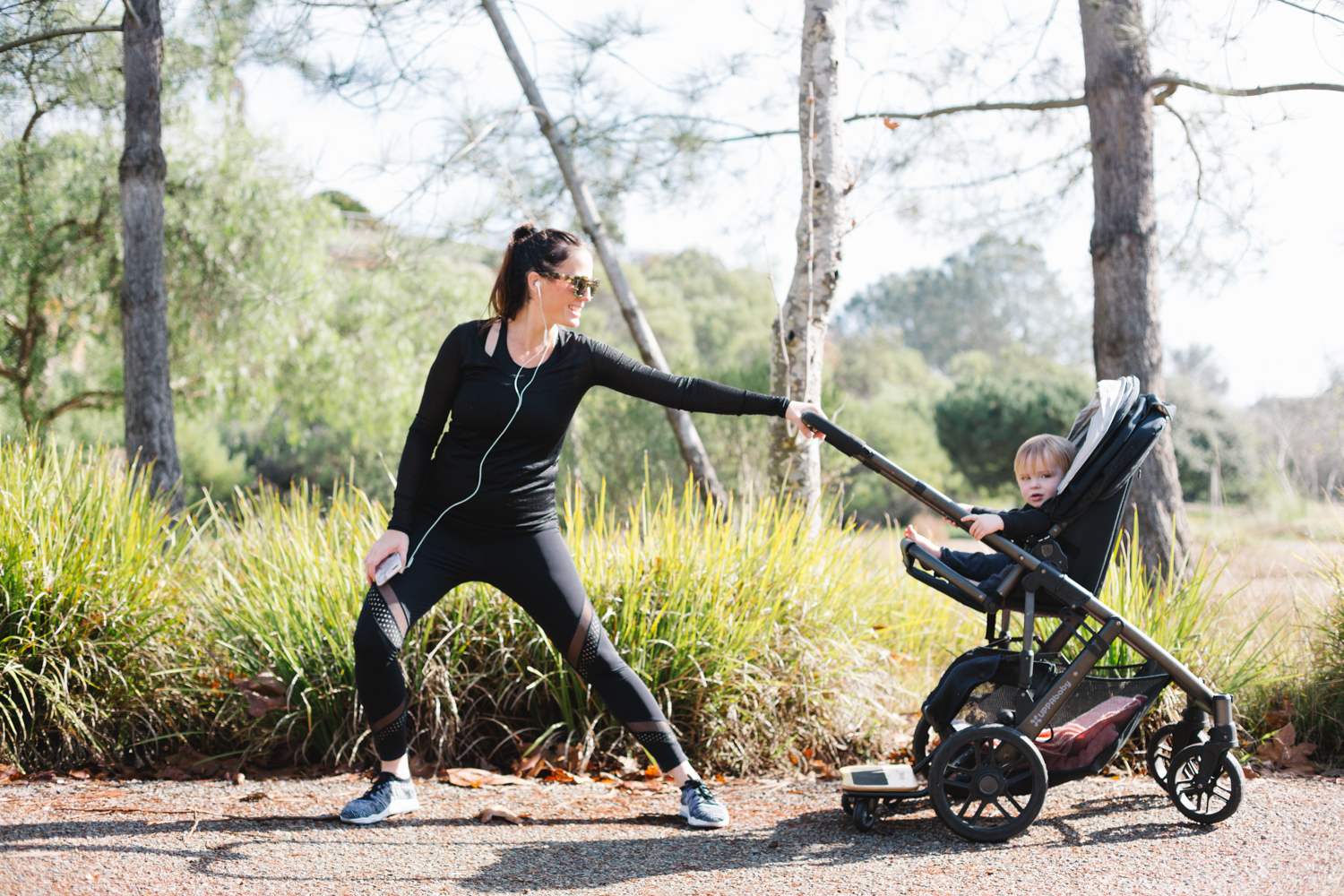 My goals for these next few months are to make running a more consistent habit. I've done pretty well so far by going 2-3 times per week, sometimes even more. Eventually I'd love to mix in other types of exercise, like adding in barre, spin and doing circuit training. For now, getting outside and running is working out well for me and I'm loving how I feel so far.
I've talked about body after baby on here before and it's something I still struggle with. Indeed most of the other moms I talk to are in the same boat. Yes, I still fit into the clothes and sizes I wore before kids, but it's just not the same. Things don't look or feel like they used to, and it can feel defeating. However it's sort of my new normal and I've gotta make the best of it.
Plus, exercise isn't just about how you look but also how you feel!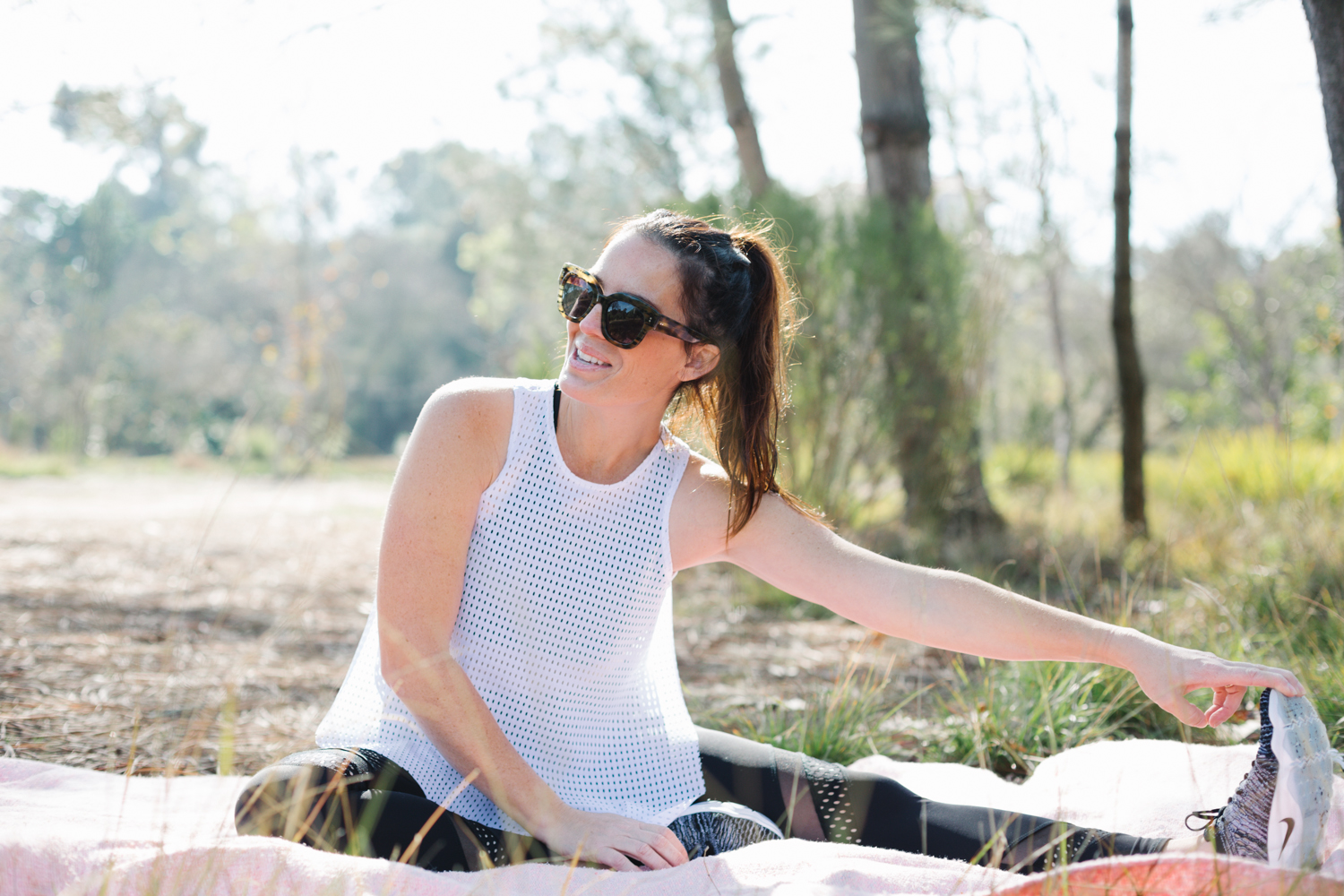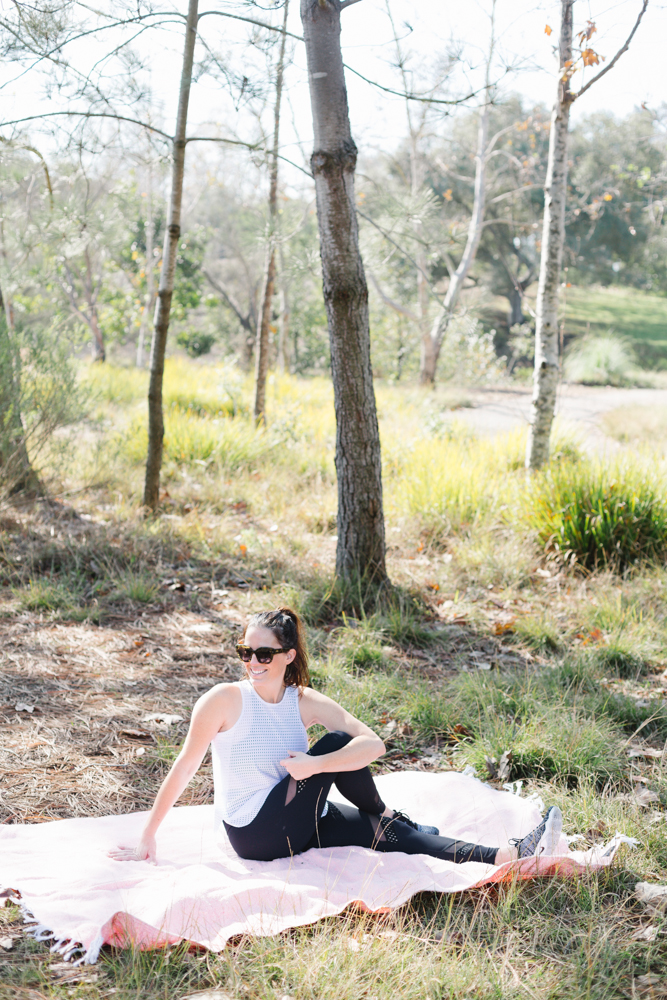 I always love to end my workouts with a good stretch, since I'm old now, waaaaa!! But seriously, things don't work like they used to so you've gotta be careful! I always have a Gunn & Swain blanket in my car or my stroller just in case!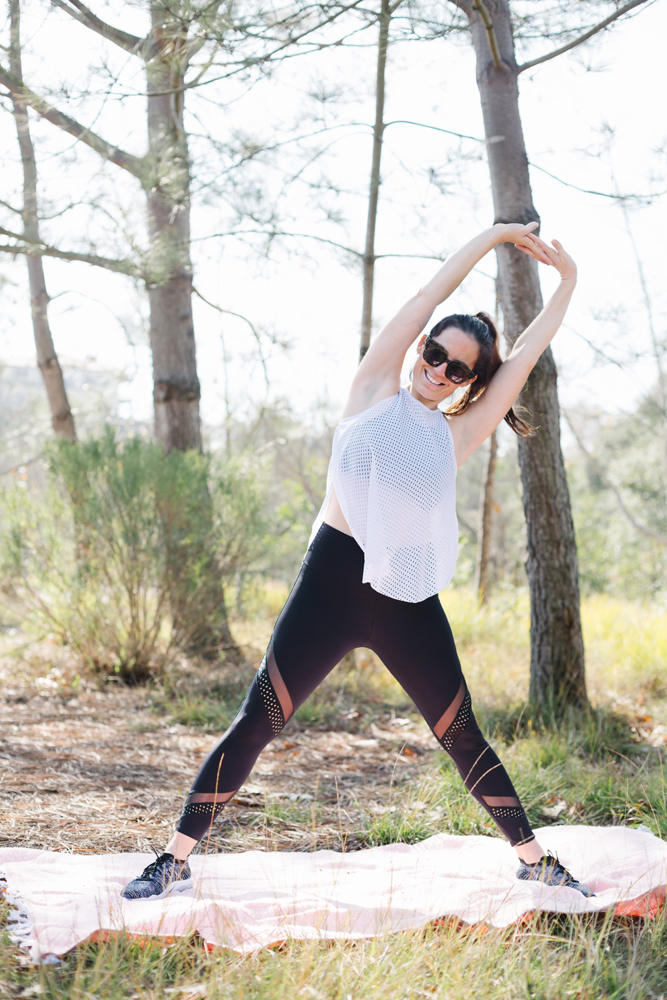 How do you fit in exercise with your daily routine? Is this one of your biggest resolutions this year?! Let us know in the comments below!
Shop some of my favorite workout gear too!


xx
Jacquelyn