I remember when I was young growing up, my mom always encouraged us to take care of our skin and wear lots and lots of sunscreen! Of course, I'm sure like any sassy young one, you thought your mom knew nothing and you knew it all. Karma came around cause now I'm a mom of an almost 9-year-old, O.M.G! The struggle is real guys! Although, I did listen to my mom on the skincare advice. Thanks, Mom! With Dylan, I try to make it fun for her and also have her understand the importance of taking care of your skin. We just got ourselves some new deodorant and young girl perfume, big things happening here in our house in 2019!
What is more fun than the Little Mermaid! What little girl these days won't eat, drink, bathe, wear, dance, or want to have hair like the little mermaid?
Speaking of looking like the Little Mermaid! The Chaser Brand teamed up with Disney to celebrate our all-time favorite mermaid, Ariel! It's the 30th anniversary of the Little Mermaid, and they created these mama + daughter matching looks. How cute are these!! I think my daughter nearly cried when I showed them to her.
Photos by Dayna Studios
Let's dive into this emerald green mermaid magic! This mermaid mask is a super-food mask that will purify, nourish, and soften your skin! You will be as glowing as the princess herself, Ariel! This under the sea mask is made up of only two ingredients. Spirulina—one of the most nutrient-dense superfood on the planet—packed with protein, minerals, vitamins, gamma-linolenic acid (GLA), and antioxidants to neutralize free radicals, fight inflammation, and combat the signs of aging.
This face-focused version utilizes the anti-aging powers of raw honey to boost spirulina's detoxifying, toning, inflammation calming, and softening properties.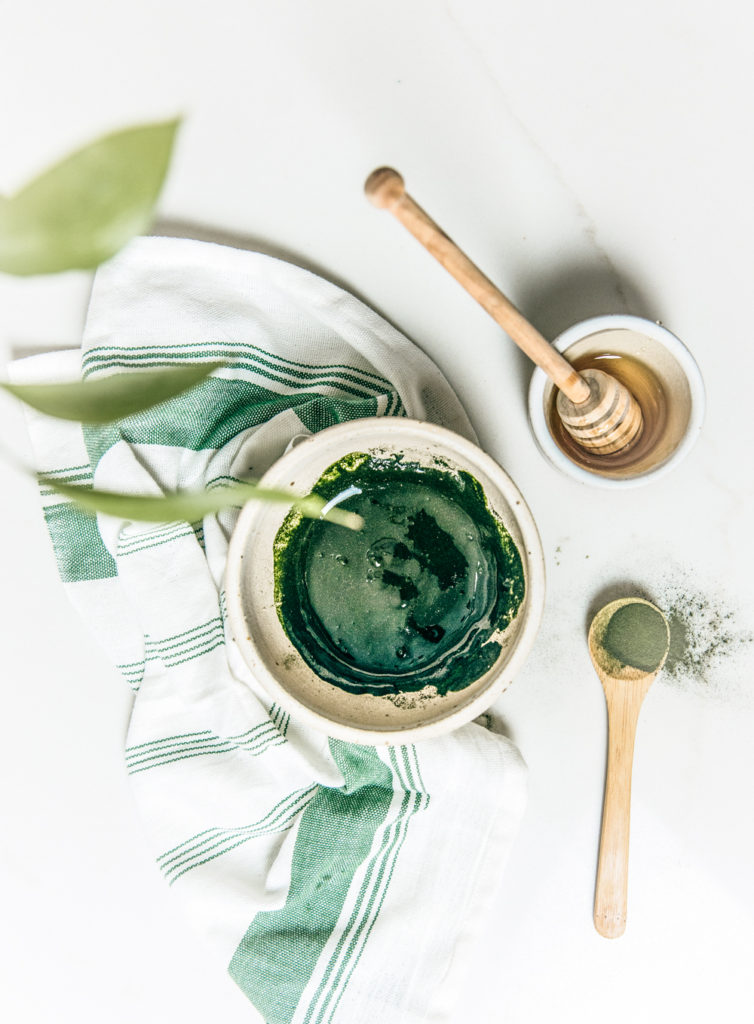 SPIRULINA HONEY FACE MASK
---
---
BEIJOS BEAUTY BAR

xx
Abby