Today, we are chatting about using CBD in your skincare routine. I have shared in the past my winter skincare routine, you can see that here. But it's not winter, and we are full CBD mode this week. I'm a big skincare girl! I love trying out new products and discovering new brands. I try to go as natural and organic as I can with my skincare. My CBD skincare routine started last winter when I bought my 1st CBD product, the sleeping mask by Ildi Pekar. It was an expensive purchase, but totally worth it! It's my favourite nighttime sleeping mask. It is a unique formulation of natural and organic ingredients that help address all skin concerns ranging from dryness, texture, to lightening and brightening. This repairing mask can bring your skin back to life. And it smells amazing! I was hooked and started doing more research into using CBD in my skincare routine.
Adding CBD into your skincare routine is easy to do, and can be done in different forms like daily drops, sleeping masks, creams, lip balms, serums, and even deodorant. Scroll down to the end of this post to see all my favourite products. After some time, you will see your skin appear healthier, and plus you are using all-natural products so that is a big plus in my book!
CBD skincare does it all! Anti-wrinkle, anti-aging, target bad cells, calm inflammation, improve sleep, and so on. You can use topical products or take an oral supplement. Once you begin your CBD skincare routine, you may never go back to your other products! Here are a couple of ways I improve my skin and body daily.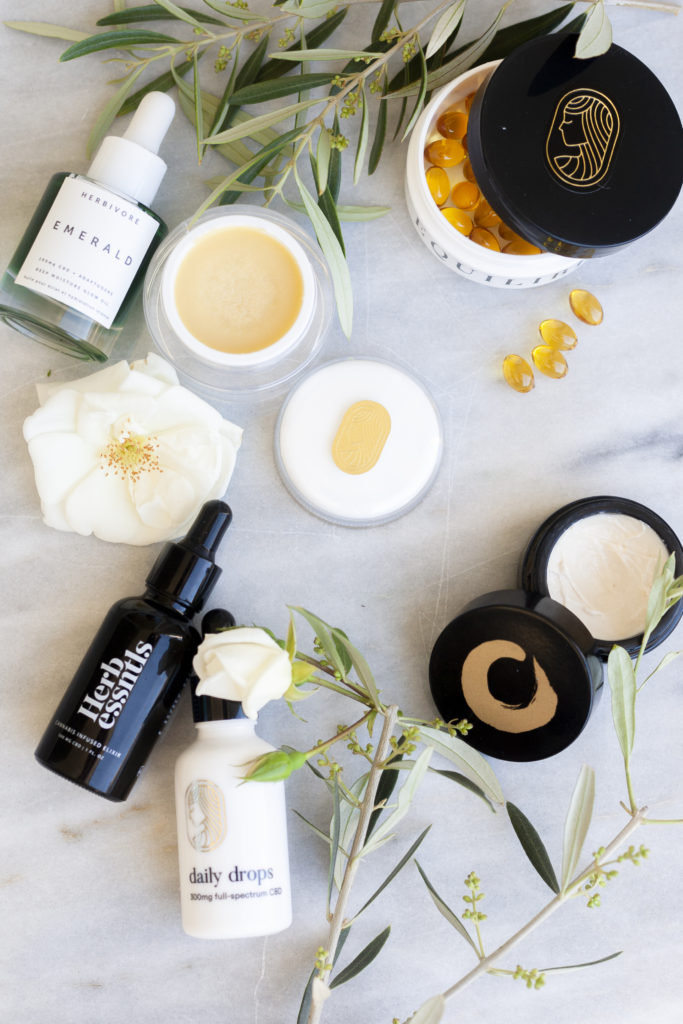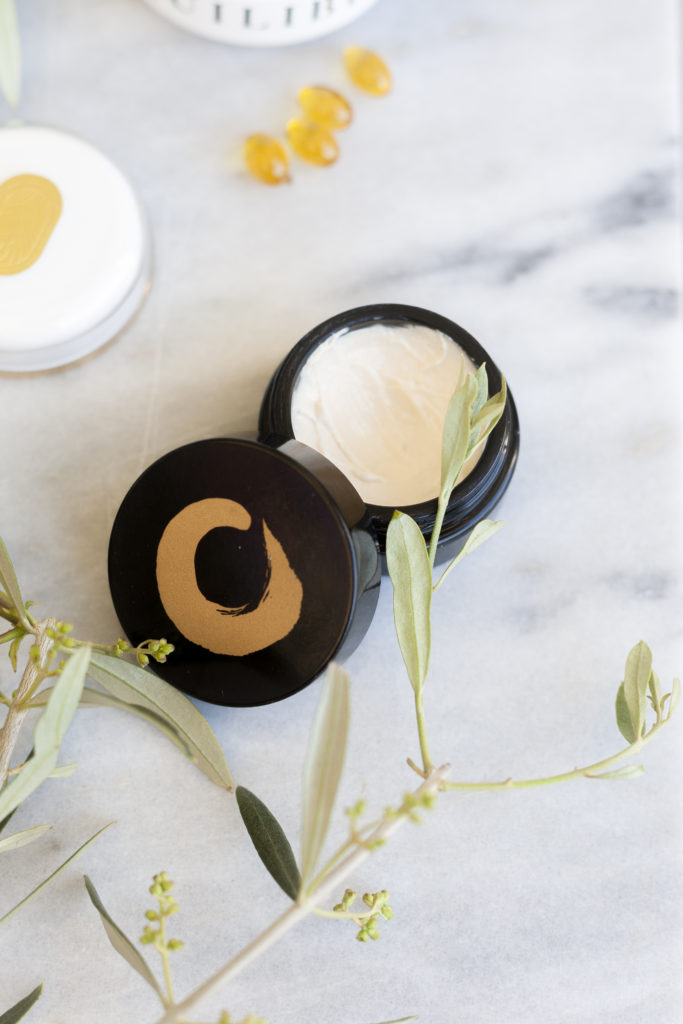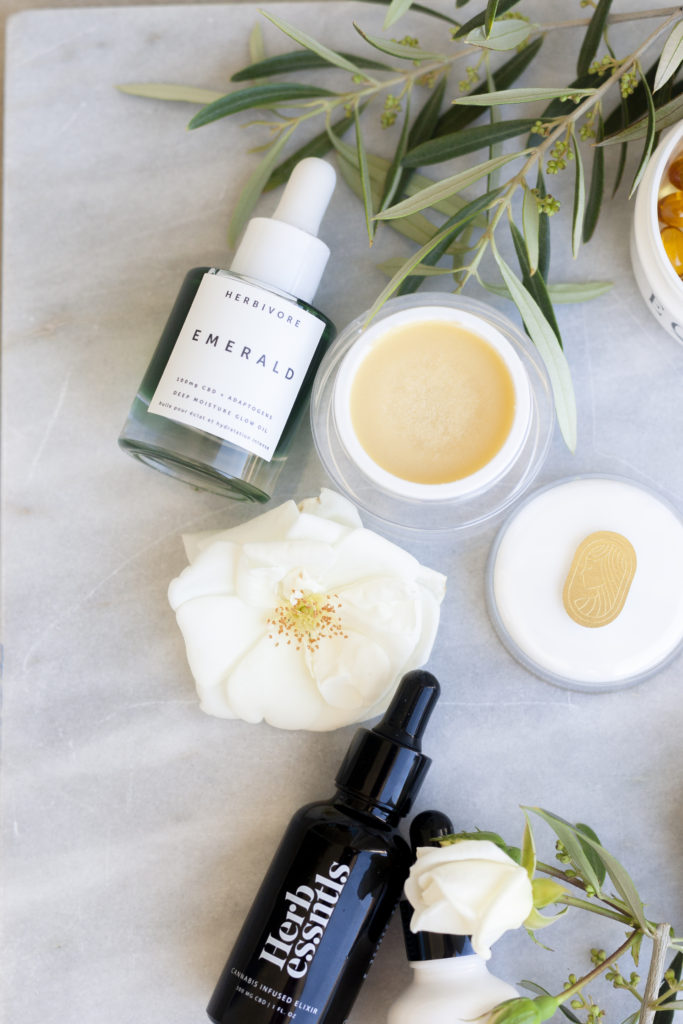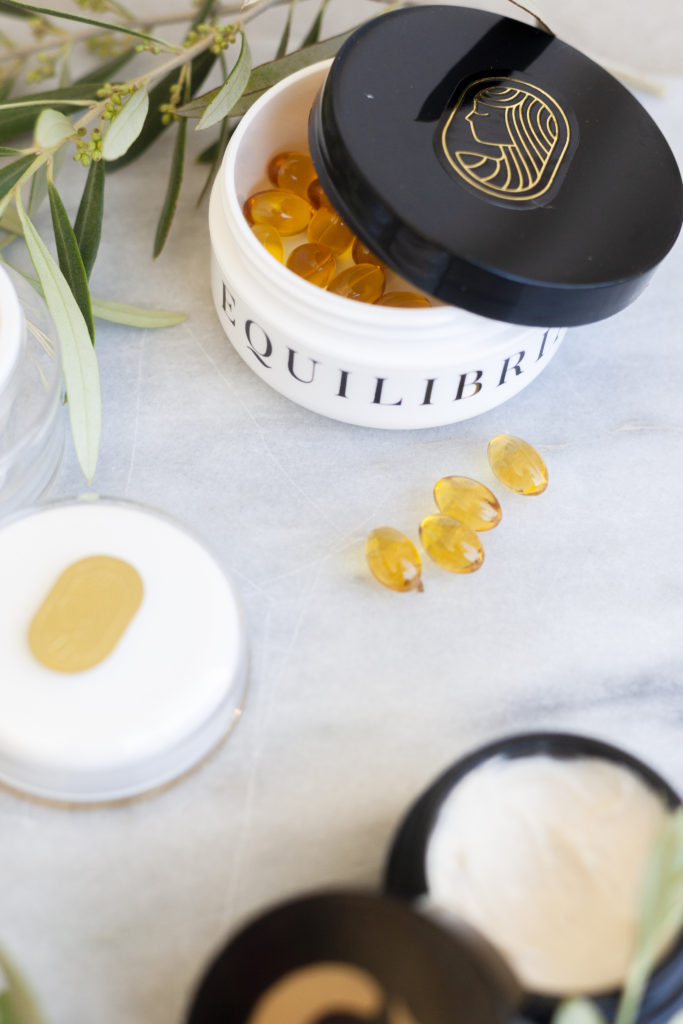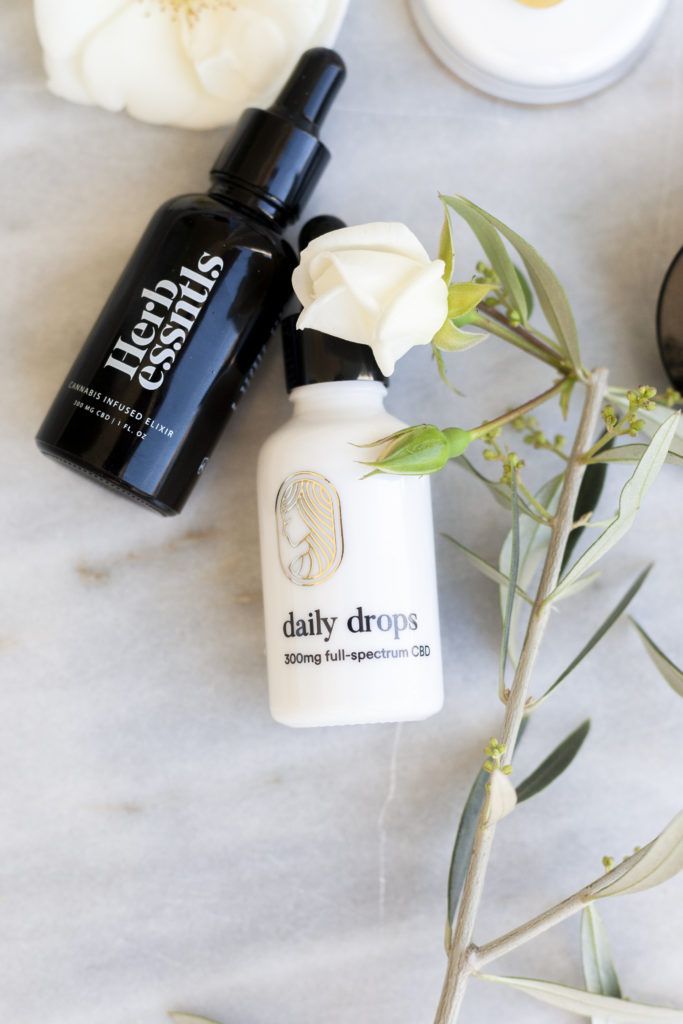 CBD Is Organic!

CBD is extracted directly from the plant. The term organic means the compound is grown free of pesticides, genetically modified organisms, and synthetic fertilizers.
Attack With A Routine!
Creating a successful CBD routine is finding a plan and dosage that works for you! Figure out what your body needs and what goals you are wanting to achieve. Once you have that figured out, you can go ahead and add more fun items like masks, serums, and oils. For me, it was all about finding items that will help my skin, create a calm atmosphere, and even some items for pain.
I discovered Equilibria, a female-founded company that is focused on restoring balance to women with premium, clinical-grade products and personalized dosage support. Yes, you heard me right! Dosage support. They have a team standing by that can help with answering your questions and personalizing your CBD experience. What is also cool, is that they offer boxes with a 15 day supply for you. And you can sign up for a subscription so you won't miss a dose! They have 3 main products: daily soft gels, daily drops, and pain relief cream.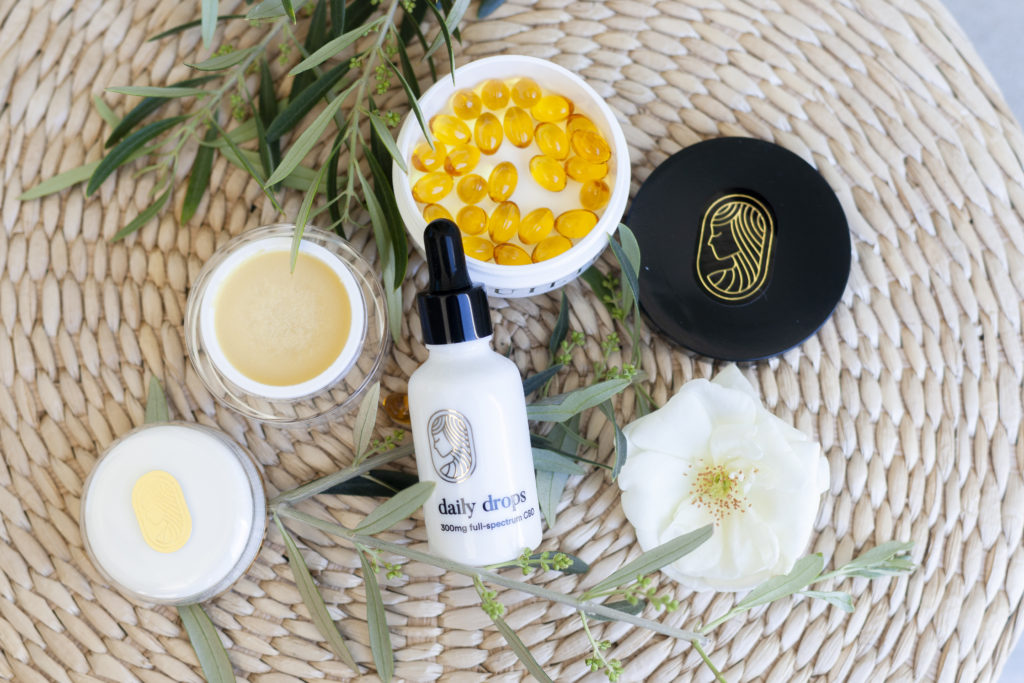 The Daily Softgels are a slow-release product for long-lasting effects. Take them in the morning for a well balanced day, and when taken before bed, the softgels may allow for a more restful sleep throughout the night. Being balanced and getting a restful night sleep helps your skin a ton!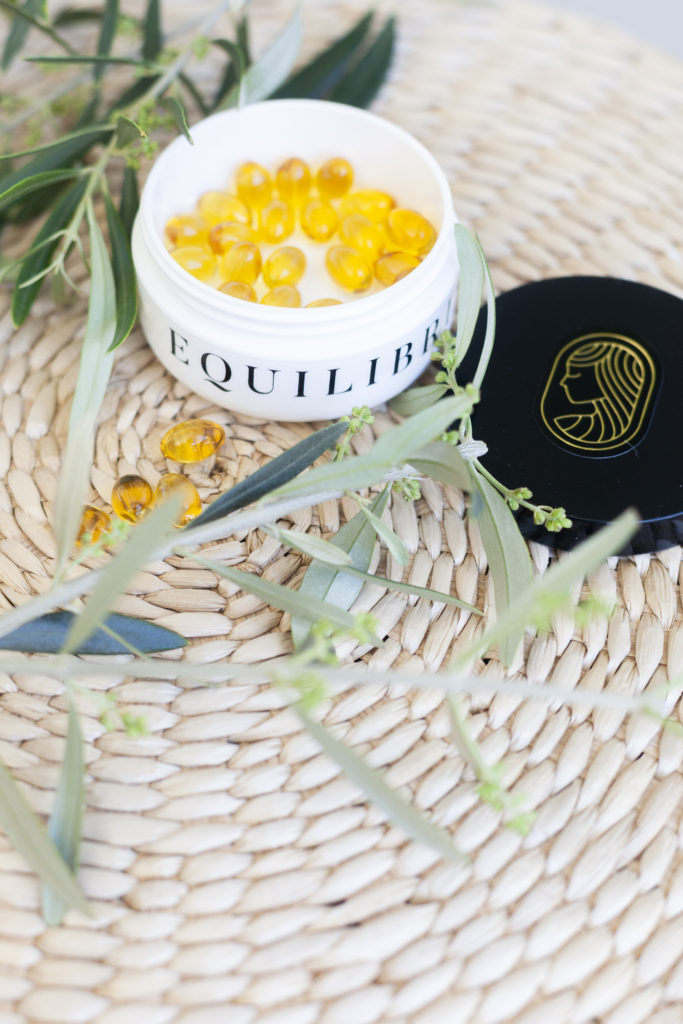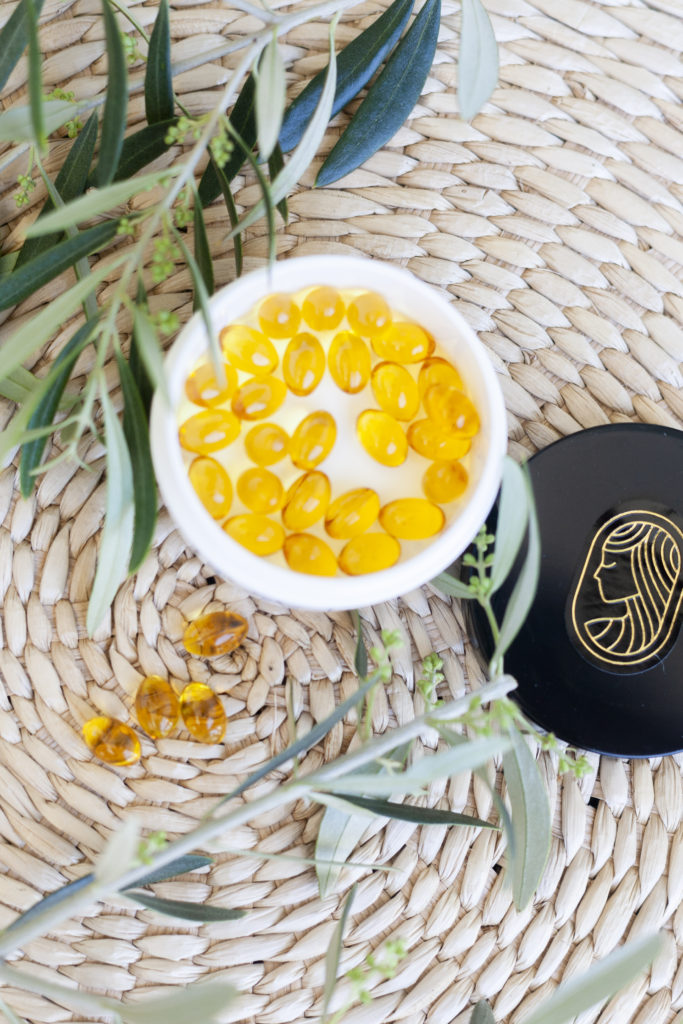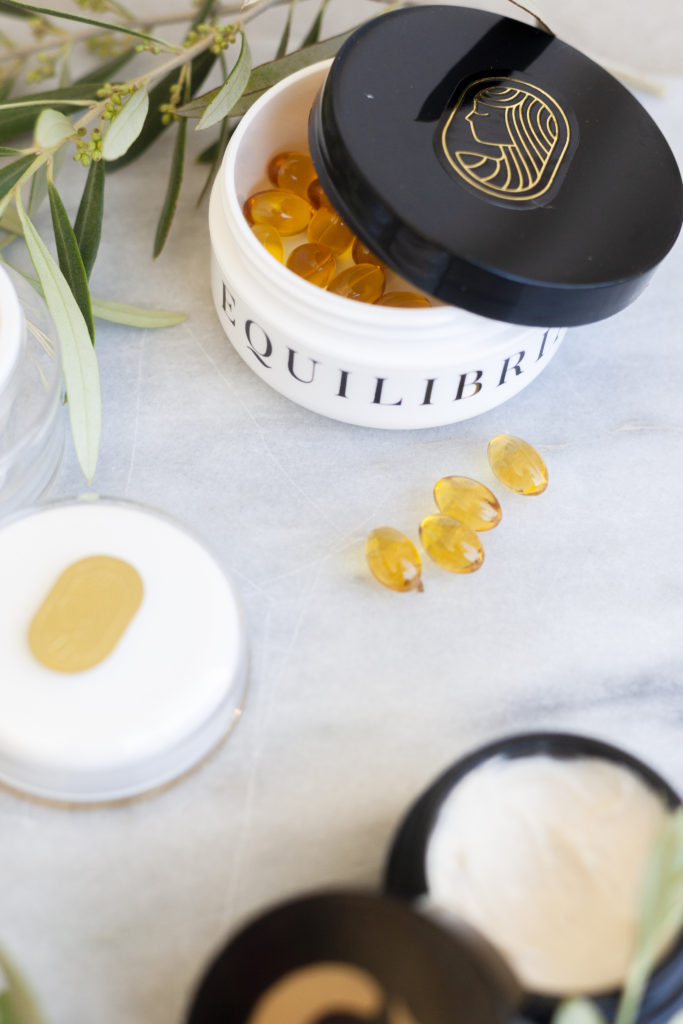 The Daily Drops are perfect for targeted, fast-acting results. Use Daily Drops to help increase a sense of calm and balance in the face of day-to-day stress. Taking the oil drops before bed will help increase relaxation, and during the day to promote focus and decrease tension.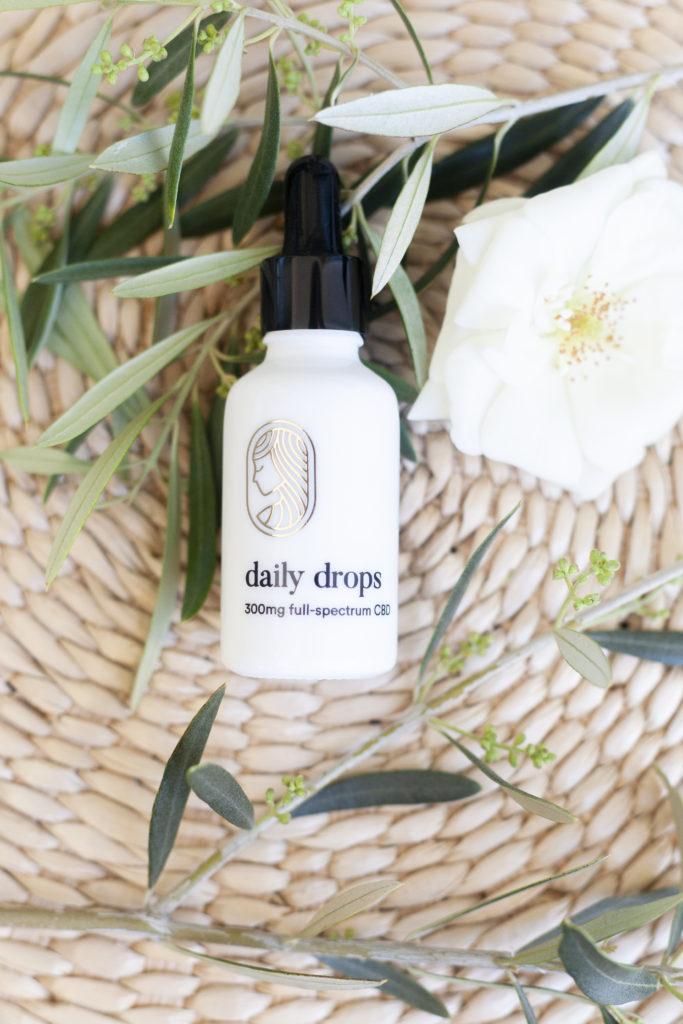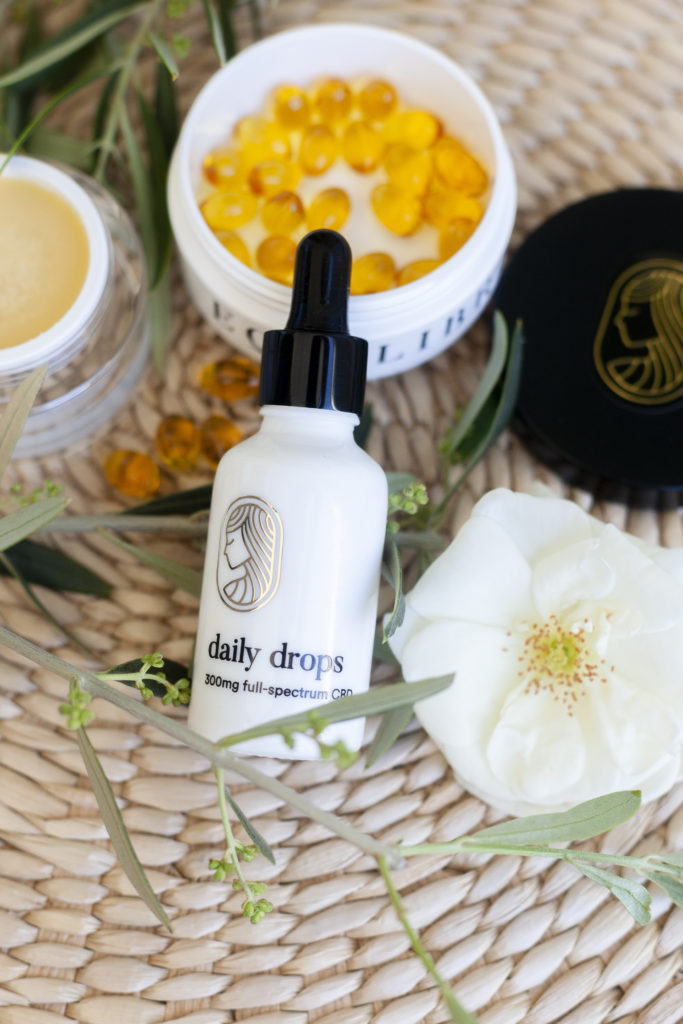 The Relief Cream will relax and revive from the outside in. Great for aches, pains, and cramps, our better-than-topical cream absorbs into the skin without entering the bloodstream.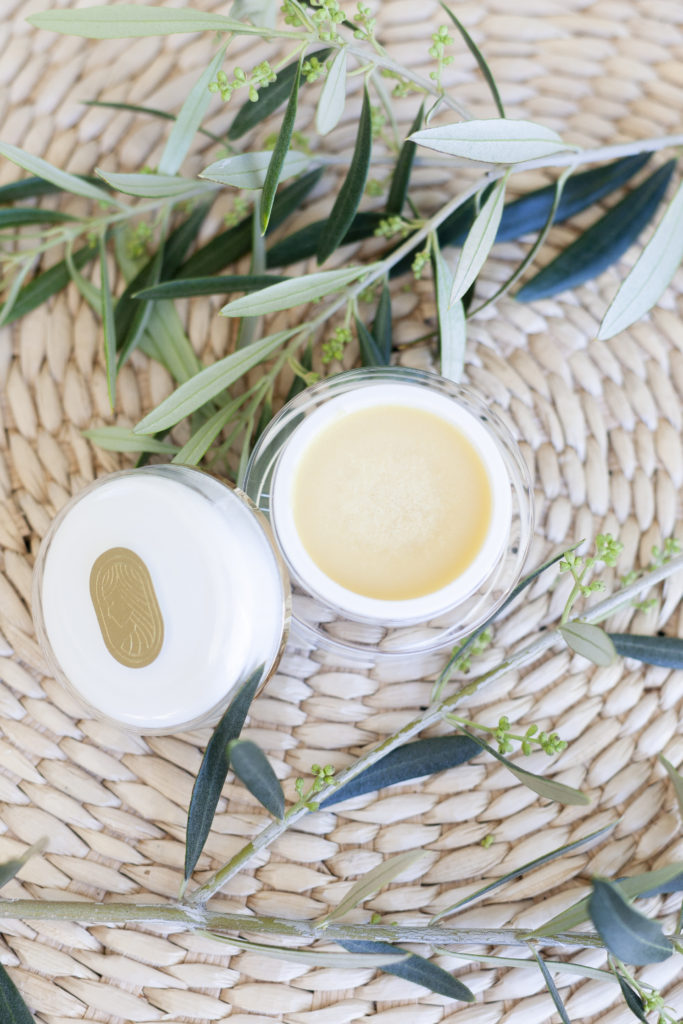 Sign up today to try their products out! Since I have been taking them, I feel more balanced and restored, which results in pretty looking skin. You will love it! When you sign up, be sure to use the code "beijos" for 15 % off your 1st order!
Moisturize With CBD!

After moisturizing with CBD products whatever its a serum, oil, or cream, your skin will be silky and smooth. You can use as a body cream or a face cream. There are a ton of options out there too! One of go-to's for moisturizing is the Herbivore Emerald. This deep moisture oil contains premium, organic Colorado-grown full-spectrum CBD to soothe stressed-out skin in need of calm and relief from redness, irritation, and environmental stressors. This green goddess will give you smooth glowing skin! I use it morning and night. You will love this one!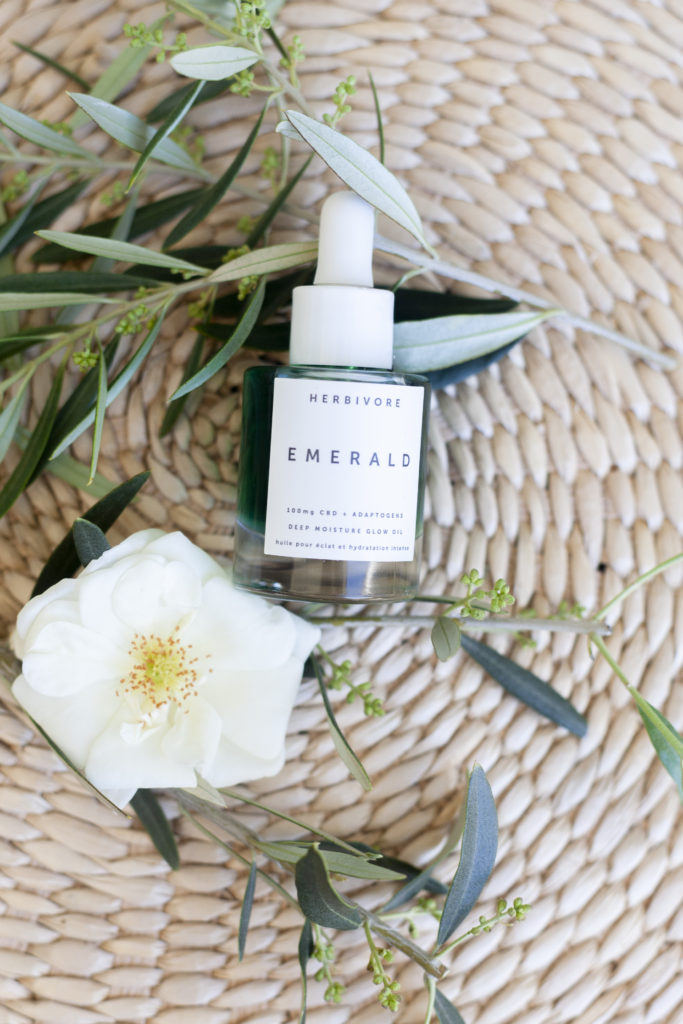 Go Away Stress!

Stress can be a big component for your skin breaking out, looking tired, and just plain blah looking. One of the ways to kick the stress out is using daily drops. I have a couple that I use. One I talked about above. Another great one is Herb Essntls infused elixir. You might remember these drops from my strawberry lemonade drink we feature earlier this week. If not, you can see it here.

This elixir is made with full-spectrum cannabis oil CBD and cannabis Sativa seed oil. CBD works together with the Cannabinoid receptors in your body to reduce inflammation and stress. Use twice daily or when you feel the need. Once you start doing daily drops, you will see a change not only on the inside but on the outside.

Now, this isn't skincare or help with your skin, but I love it! Herb Essntls has a cannabis-infused candle that has a deep and complex scent based in cannabis buds, patchouli and dry amber. Mixed with fresh top notes of citrus and bergamot to add lightness, it slowly fills your room with a subtle ambience. I like to light this when its just my alone time and relax away.

I hope this helps you start your journey into the CBD beauty world! You will love it! Below are some more of my favs!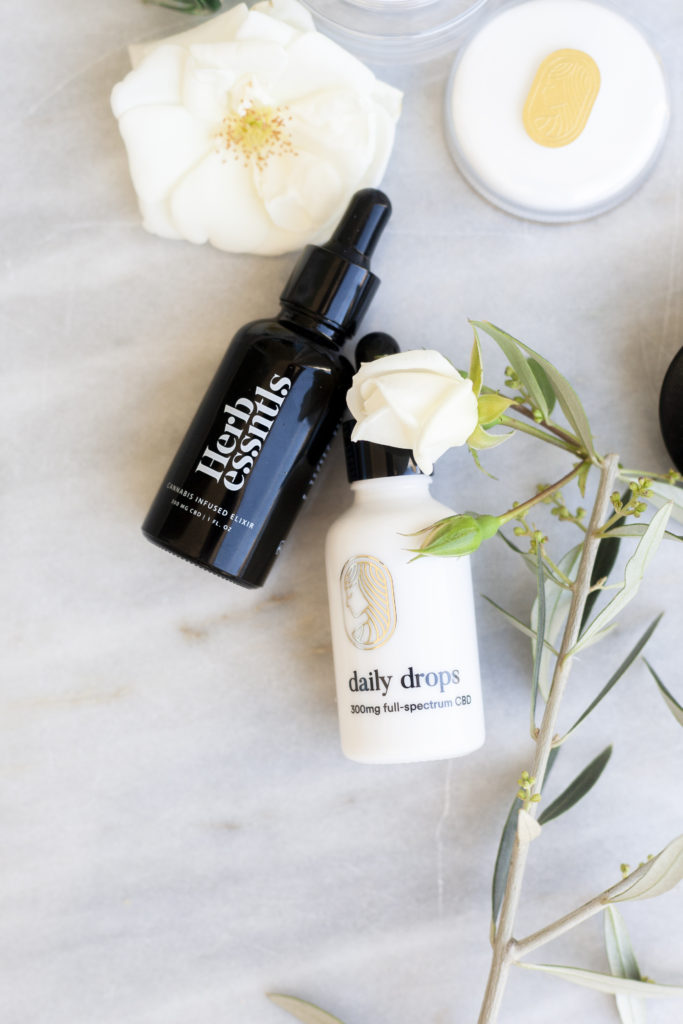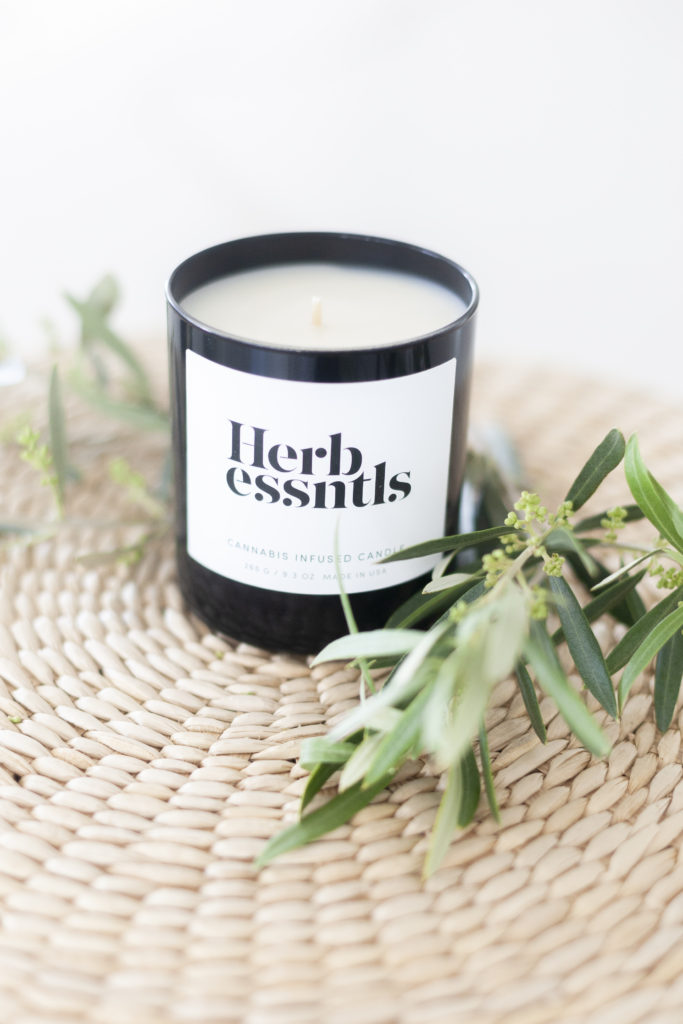 xx
Abby