Valentine's Day is upon us and love is in the air!  Love is also starting to make its way into our homes, through pretty decor pieces.  Valentine's Day is one of my favorite holidays, probably because my birthday is the day before!  It's always fun to decorate for the holidays, and Valentine's Day is no exception.  Give me all the red and pink and I'm one happy gal!!  Especially this year where we find ourselves spending more time at home, decorating just brings a sense of fun and joy.
One of our favorite ways to decorate is with art pieces from Minted.  They have so many fun options to choose from, plus the pieces are classic and can be used year after year.  Let's be honest, Valentine's Day decor can be pretty cheesy…. But not from Minted!  You can decorate multiple pieces in your home to bring the love and festive flair, just see what we did below!  And shop our favorite picks at the end of the post.
Photos by Corrie Lynn Photo and Dayna Studios
---
J  A  C  Q  U  E  L  Y  N  '  S      F  I  R  E  P  L  A  C  E
My fireplace is always a pretty place to decorate!  I love to showcase this area because it's in our living room and one of the centerpieces of our home.  It's visible right when you walk in the door so it's the perfect place to have that wow factor!  I decorated it for New Year's Eve last year and thought, let's recreate that pretty for Valentine's Day!

When I found this Retro Love print I knew it would be the perfect art for my vision.  I love the simplicity of the black and white, the mid-century modern touch, and that it says, LOVE!  I enlisted the help of my dear friends Ellen of The Pop Shop and Krista of Not Just in Novels to bring this baby to life!  Lots of pretty balloons in red, pink, and metallic along with the prettiest flowers, you basically can't go wrong!  If only I was hosting a big Valentine's Day party for this beauty, maybe next year!!!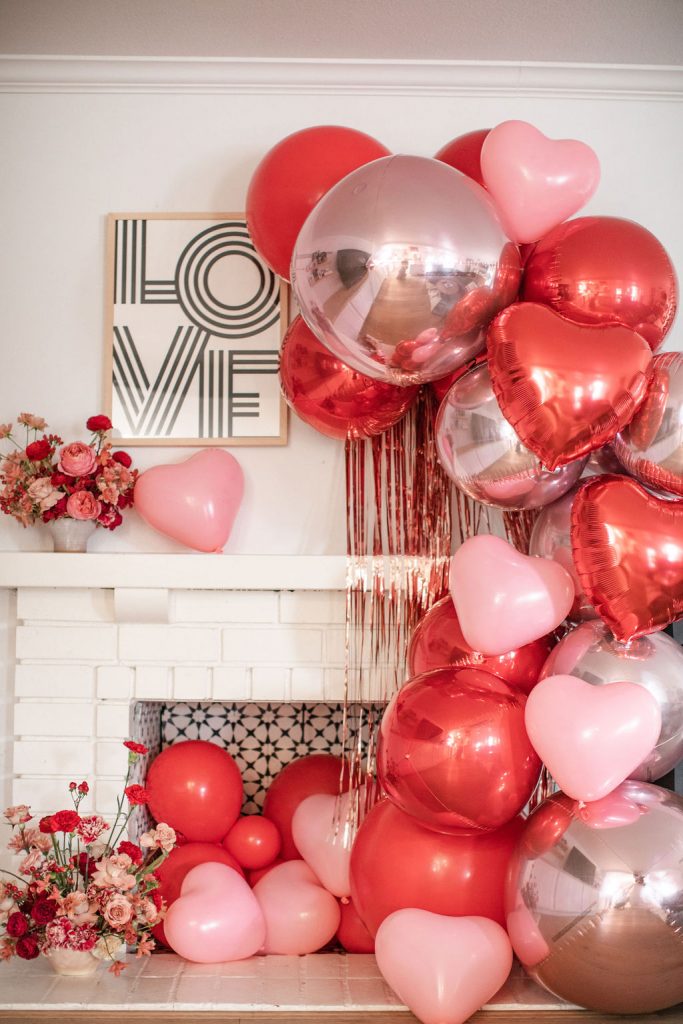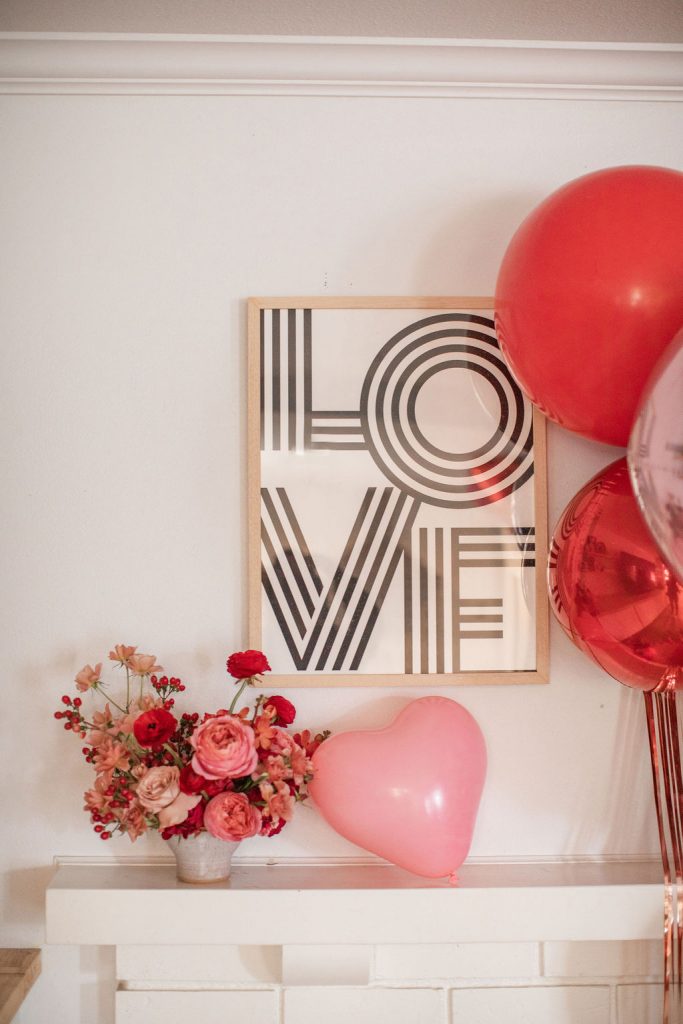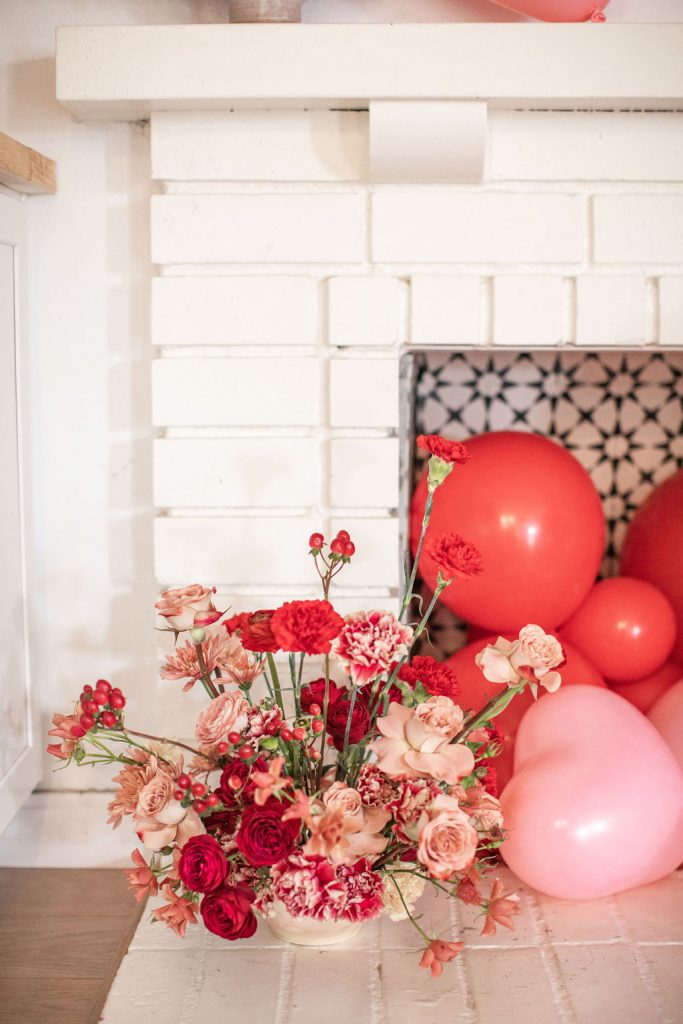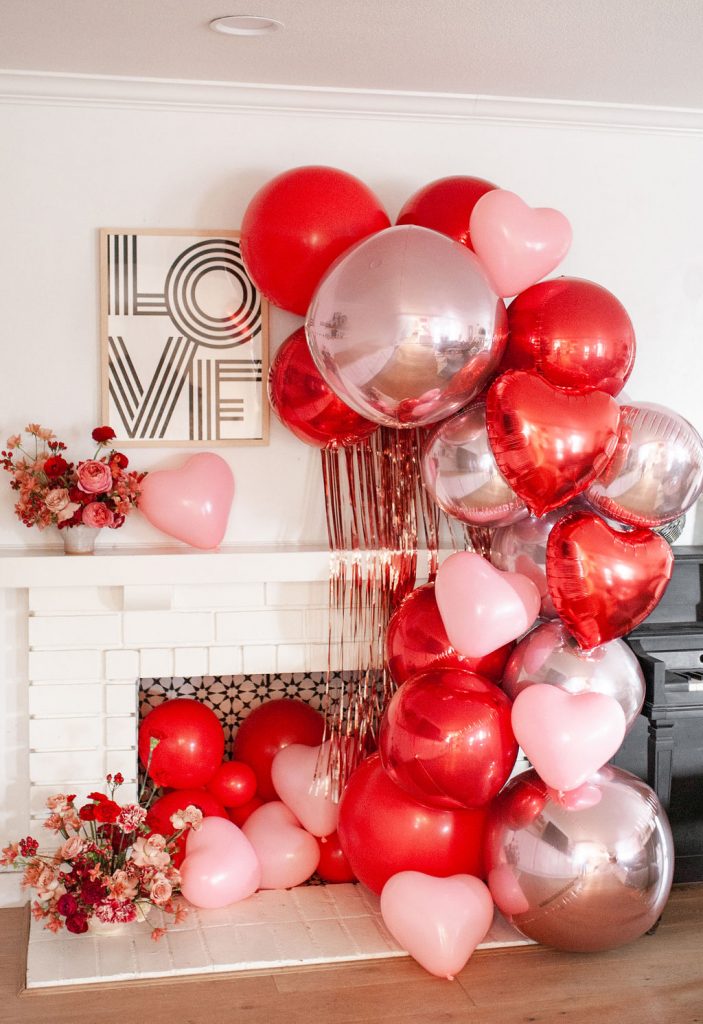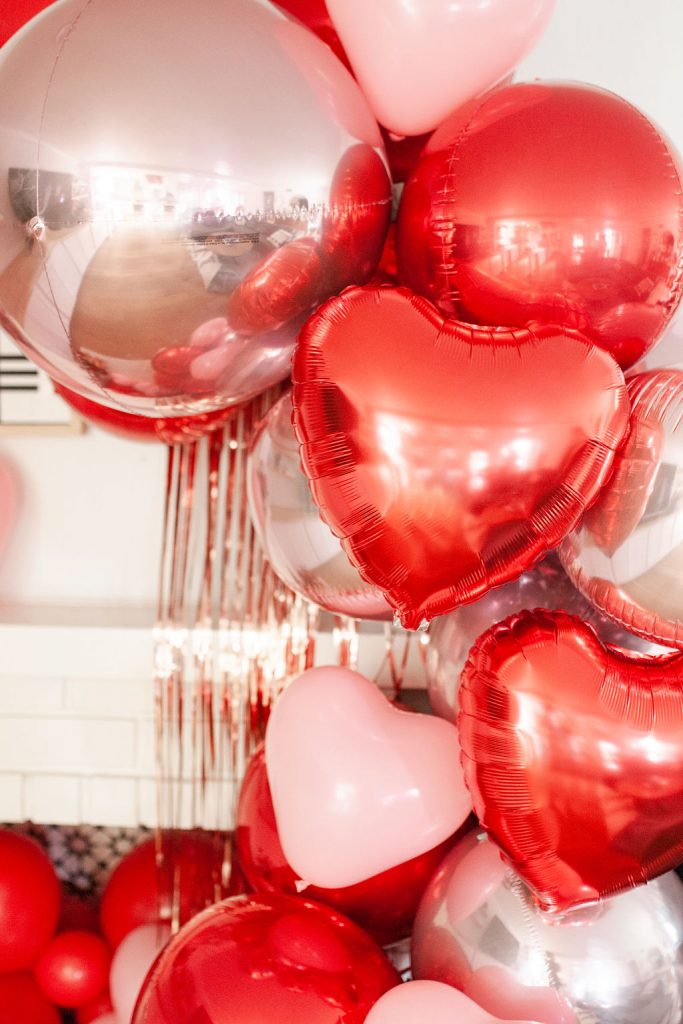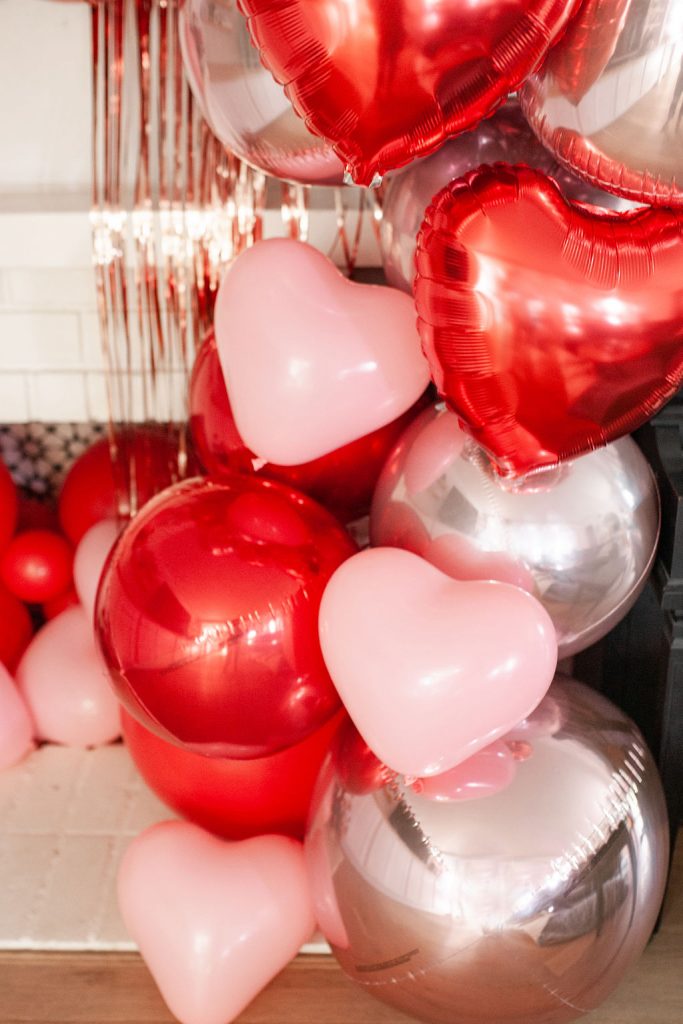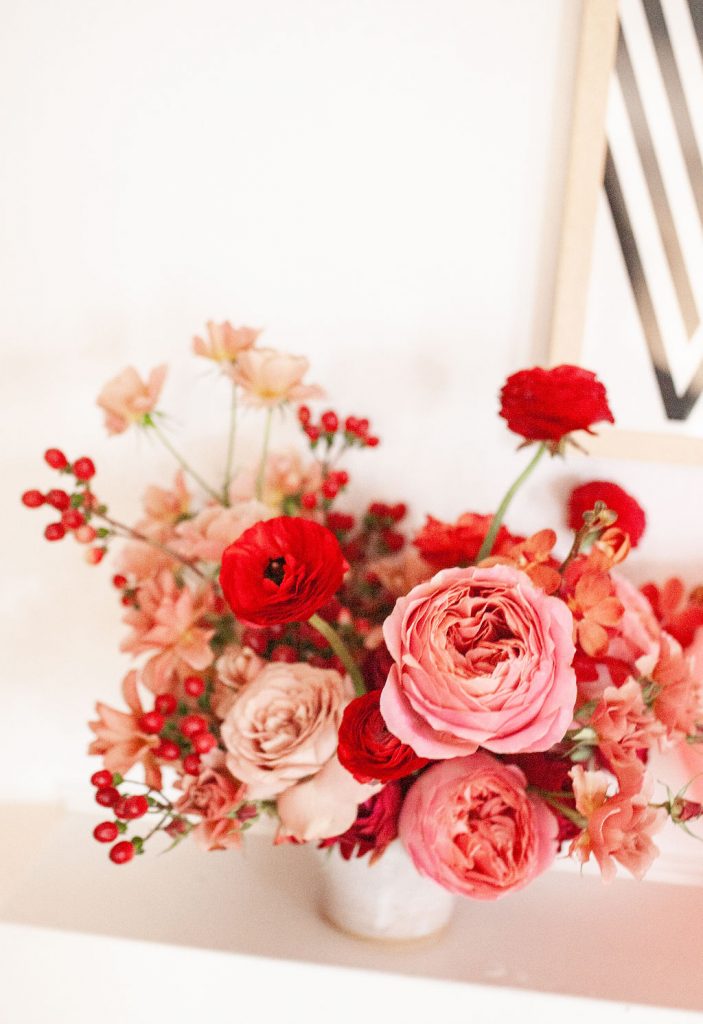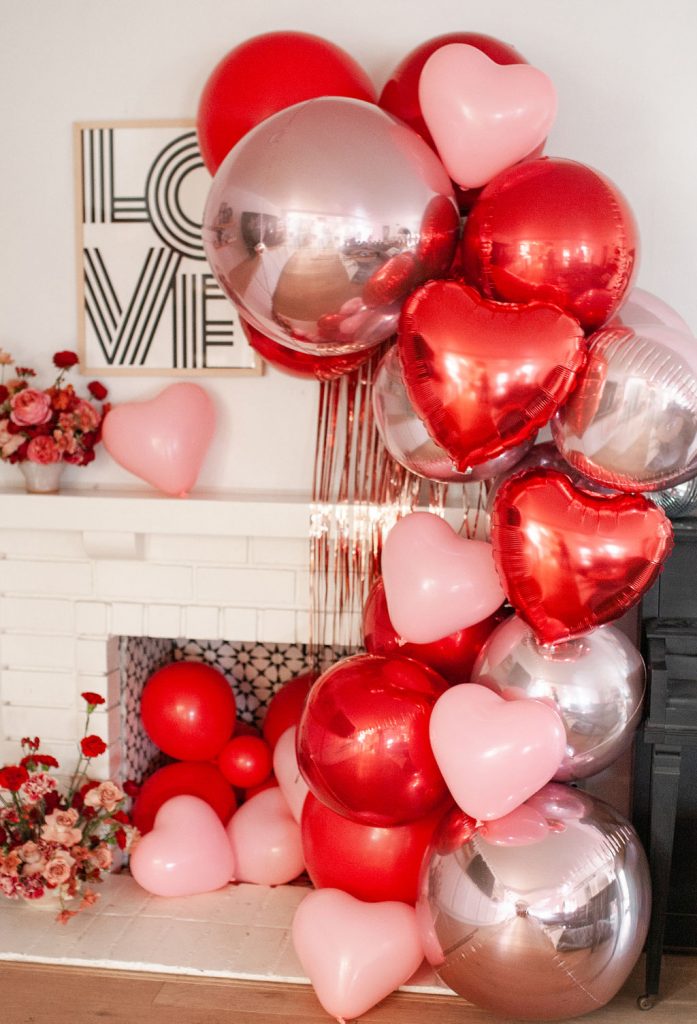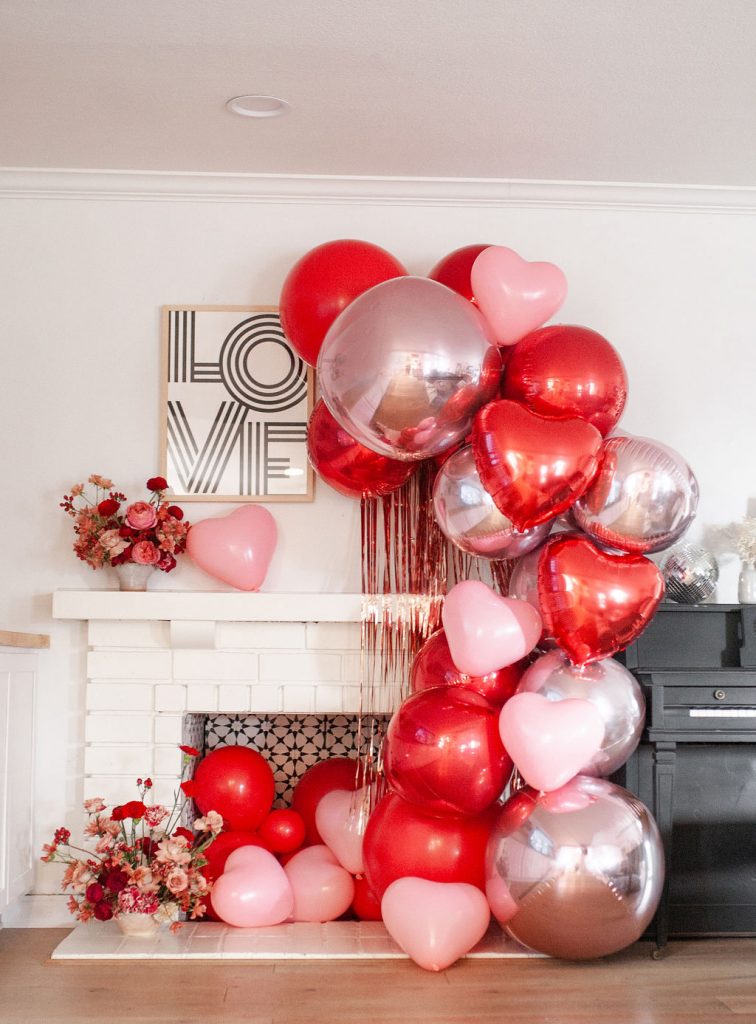 ---
A  B  B  Y  '  S      H  A  L  L  W  A  Y
This little corner leading up to my upstairs is where I love to exchange my prints out for each season. And with it being the "love" season, I did these pink and mustard themed prints from Morgan Kendall. The pretty duo, the Seventy-five I and Seventy-five II give you that subtle pastel look that is perfect for Valentine's Day and can even continue thru the summer season.
And can we just talk really fast about the dried floral installment that Barefoot Florals did?! I told her she has to come live with me and do these in every room. Love! Don't you think it makes the art prints just pop!?! So fun!
For that extra touch, add in a cute dog. Hey Penny!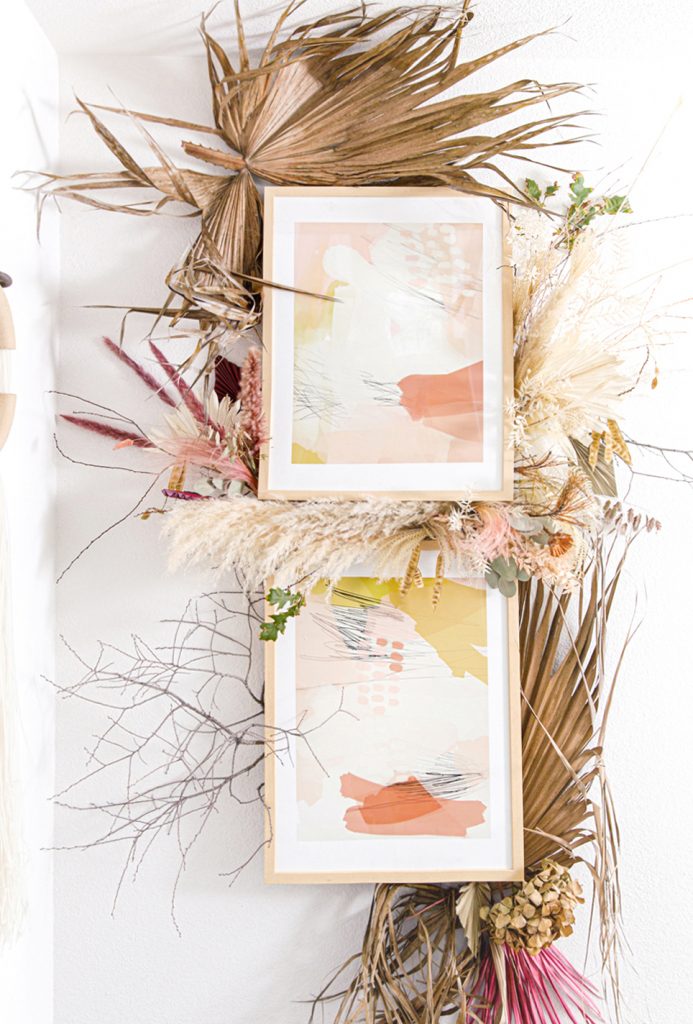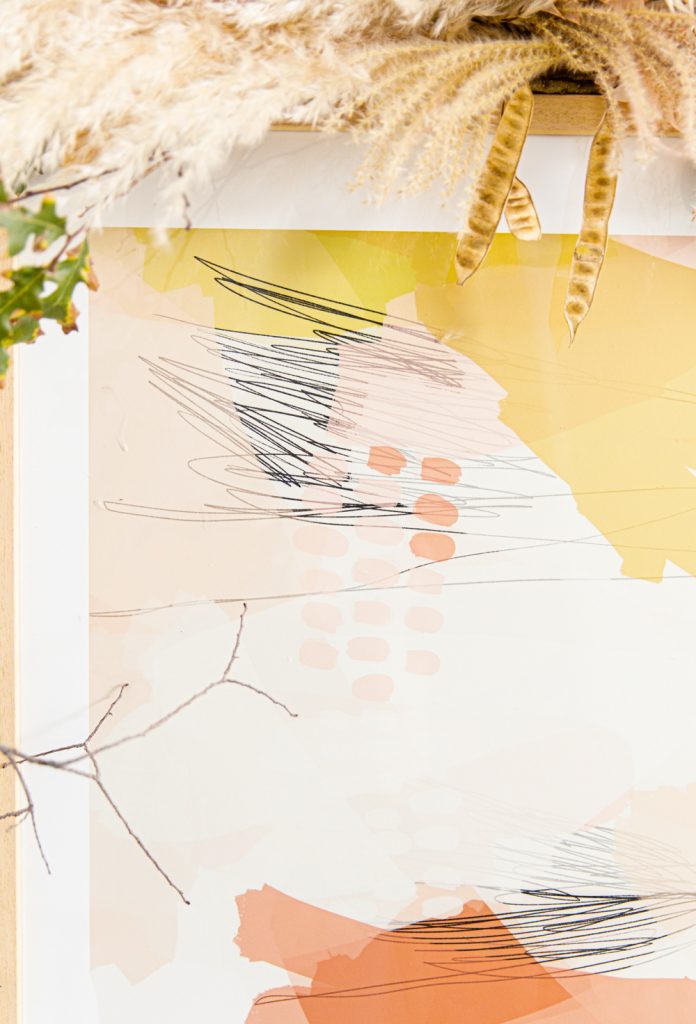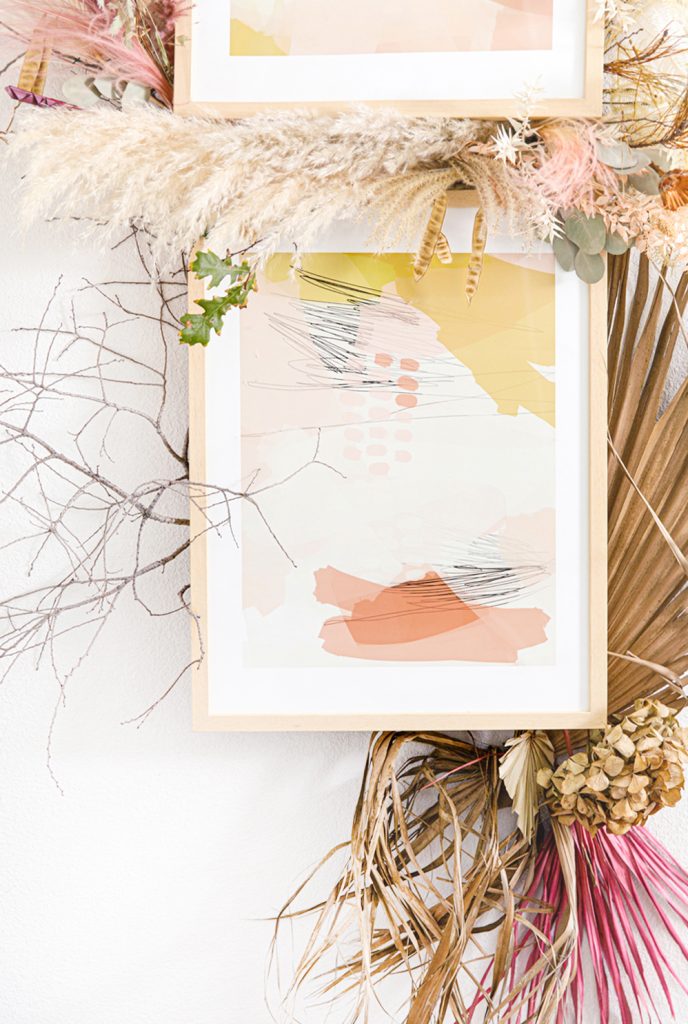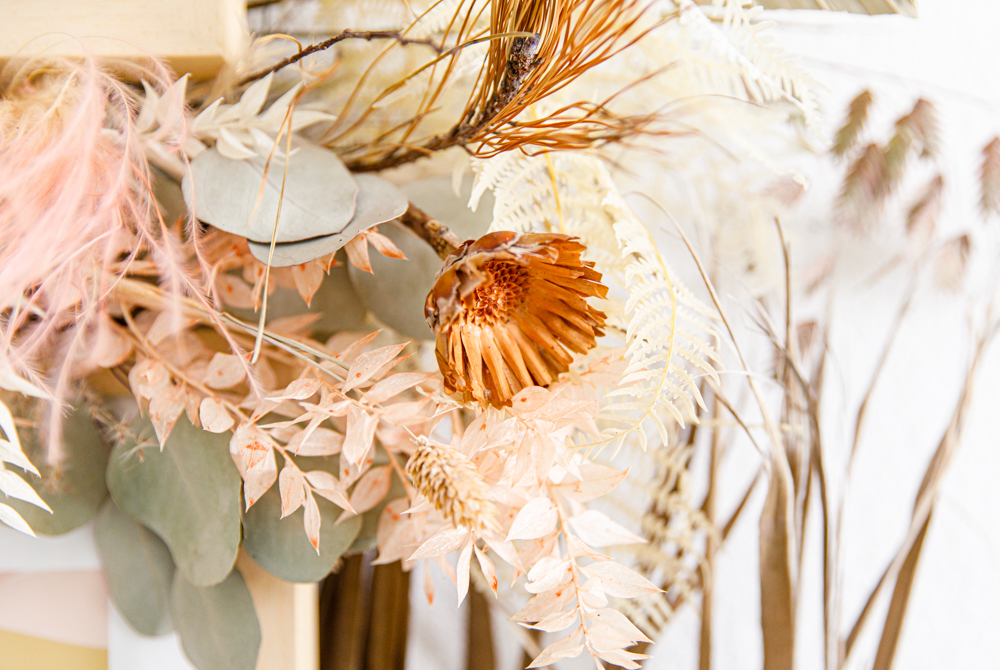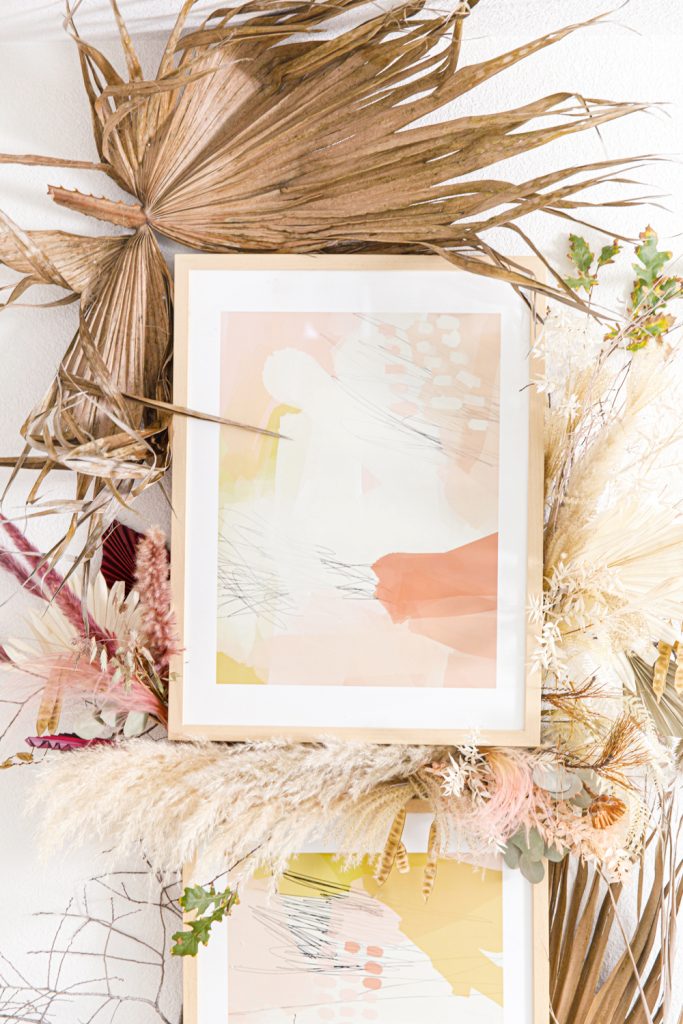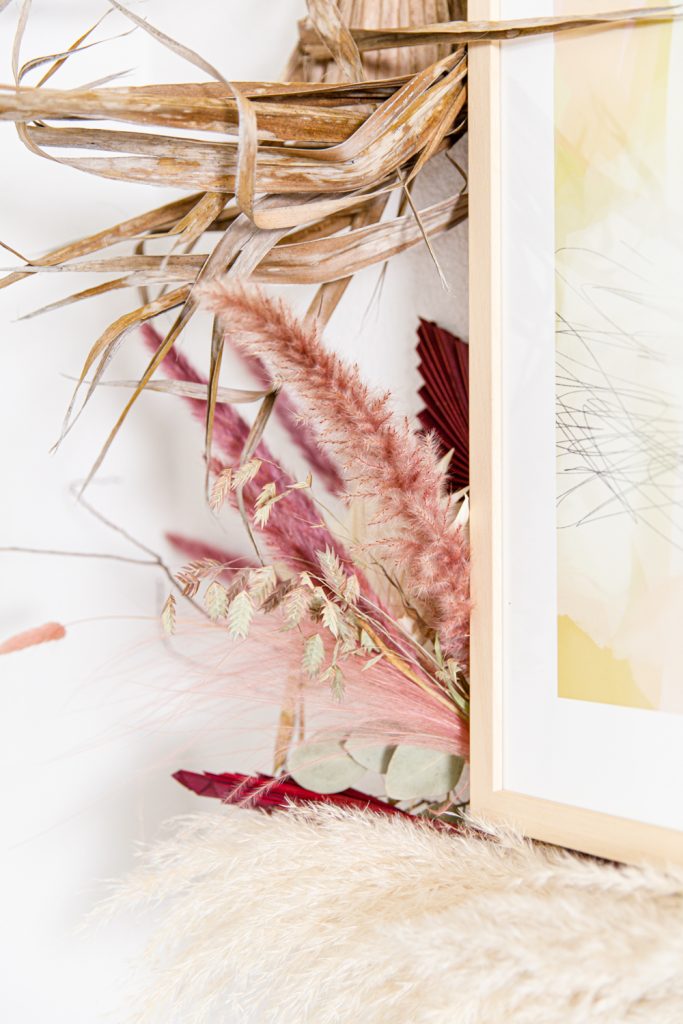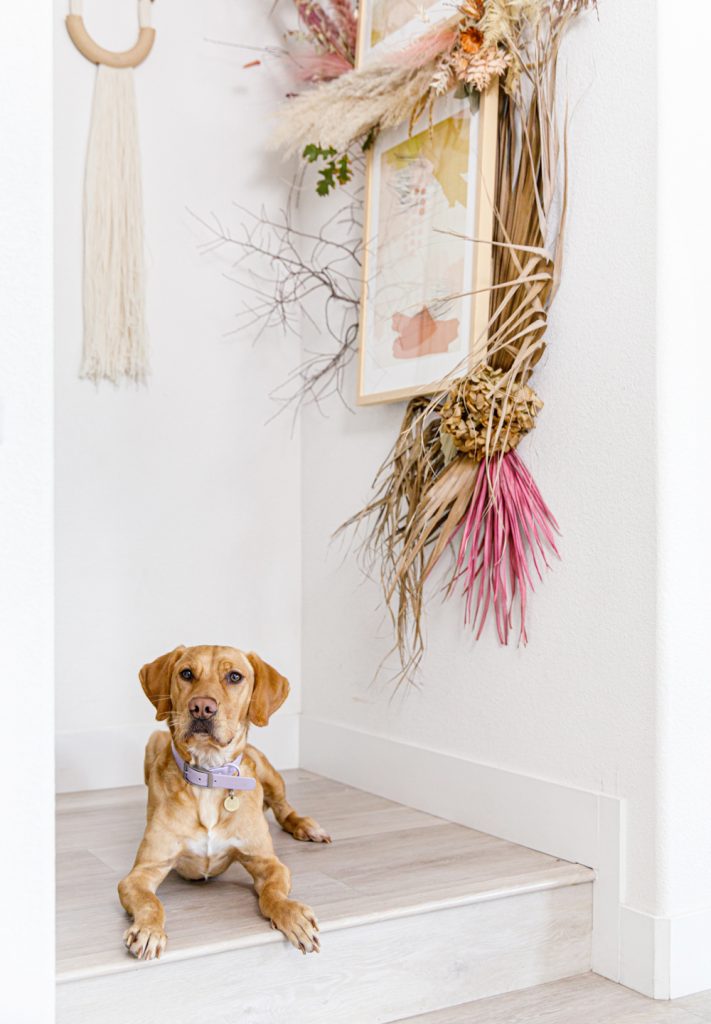 ---
J  A  C  Q  U  E  L  Y  N  '  S      S  H  E  L  F  I  E
Last, but not least, there's always time for a good shelfie!  My kitchen shelves have become one of my other favorite spots to decorate!  They say the kitchen is the heart of the home, so why not throw a pretty heart print up for a bit of decor?  I fell in love with this abstract Big Heart print the minute I saw it.  I knew I had to find a spot for it in my home!!
Well, the Big Heart needed a friend!  So I went with just about the cutest quote ever.  The News Flash print had to have a spot as well, and it's a loving little reminder as my family and I eat breakfast at our kitchen island each morning.  I styled the shelves up as I would for Valentine's Day brunch (more on that later this week) with champagne and pretty little pink parfaits!  Those gorgeous sparkling bottles are from One Hope and the flowers are again from Not Just in Novels.
I think we can all agree, this is a shelfie situation that will knock anyone's socks off!  Too much pretty!!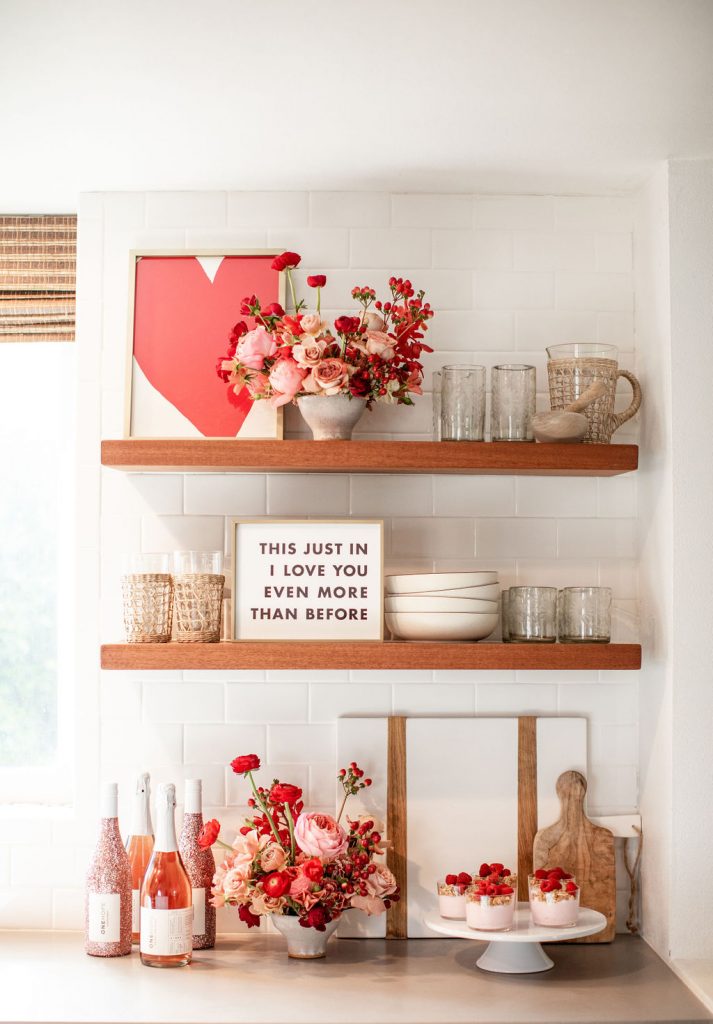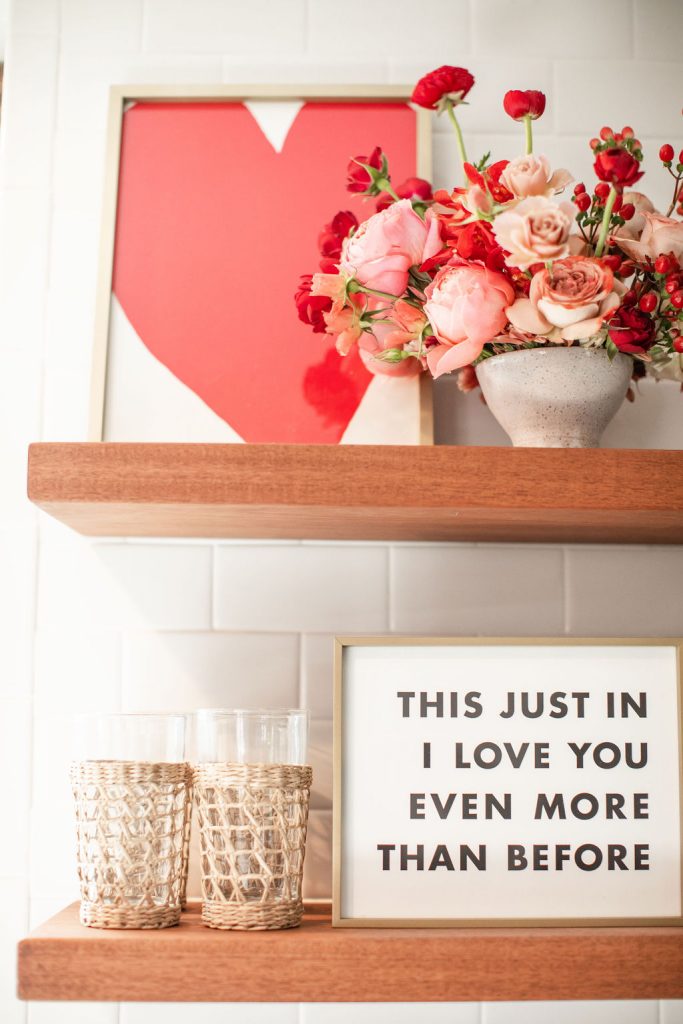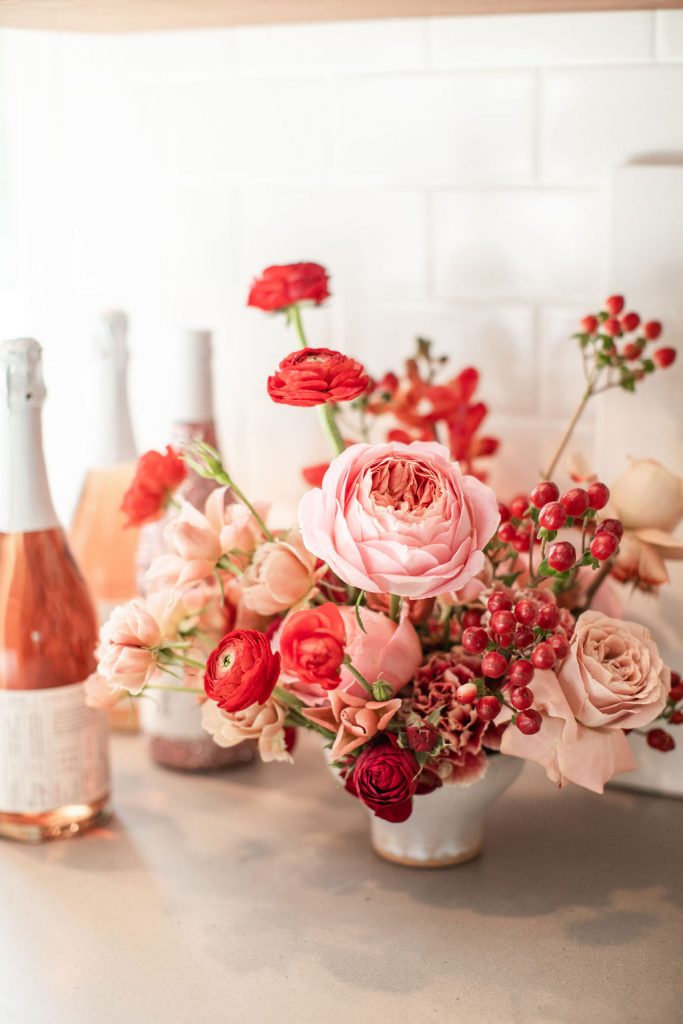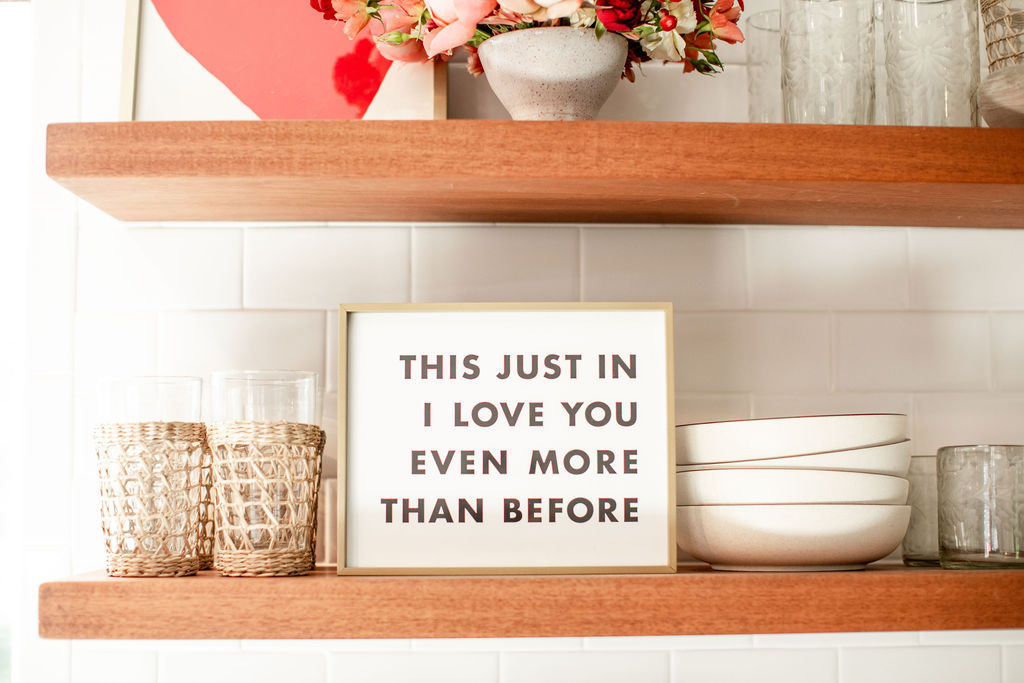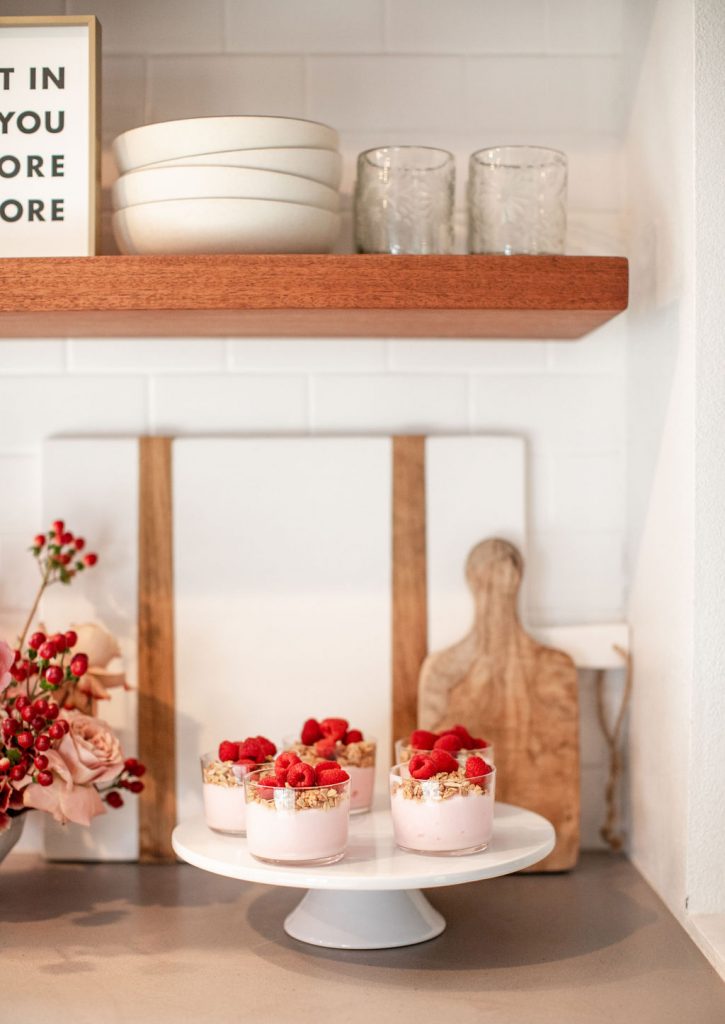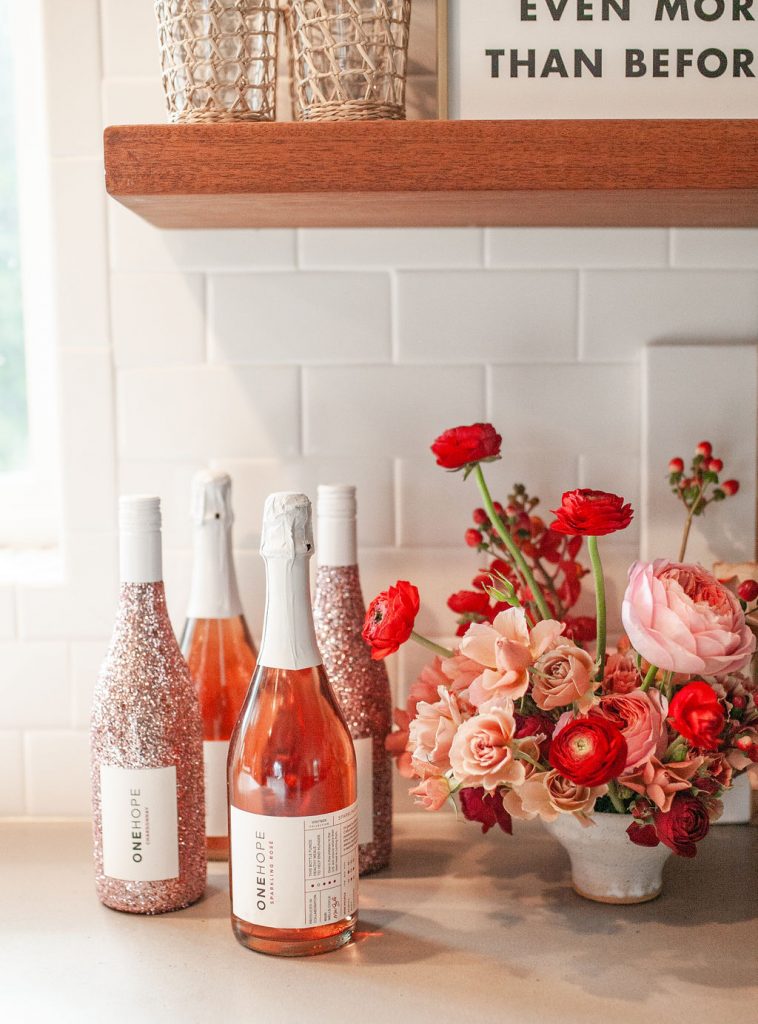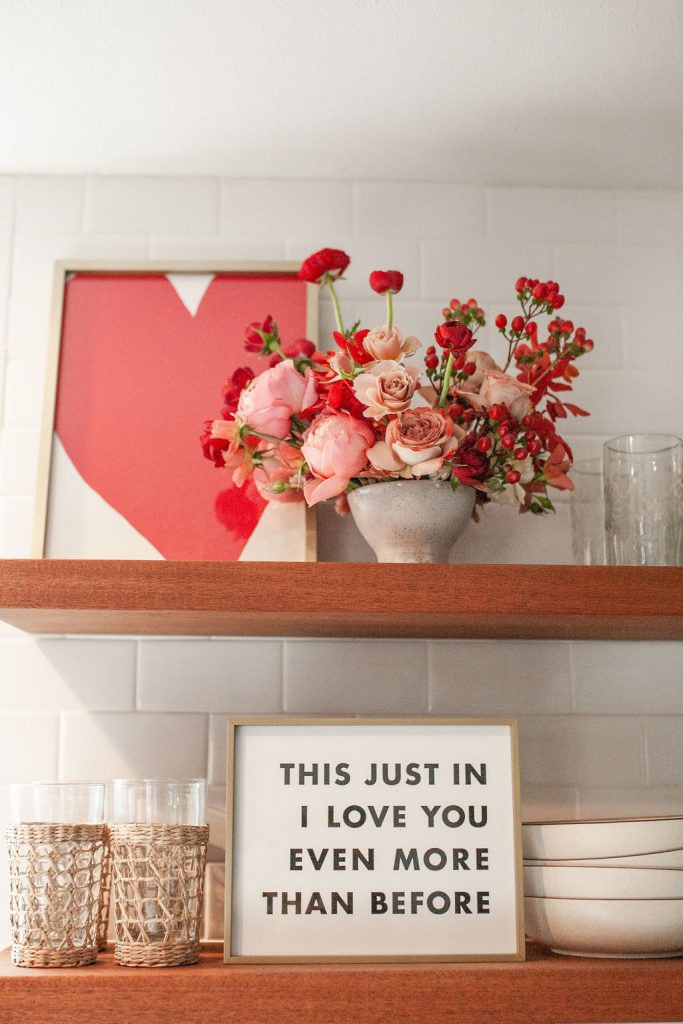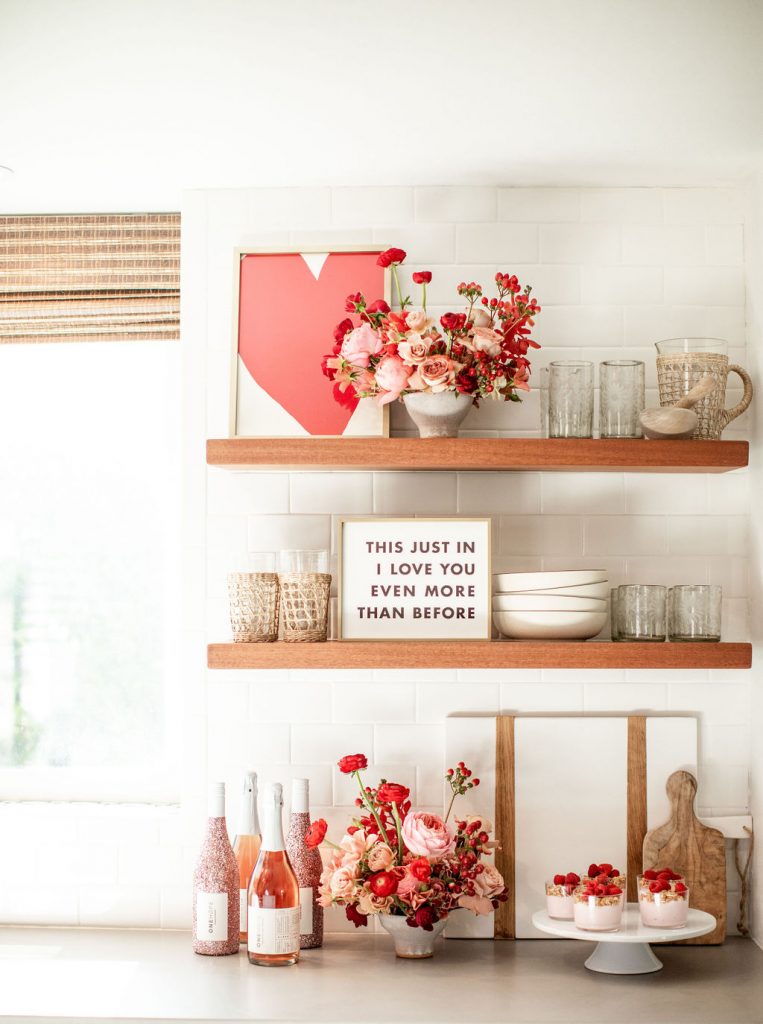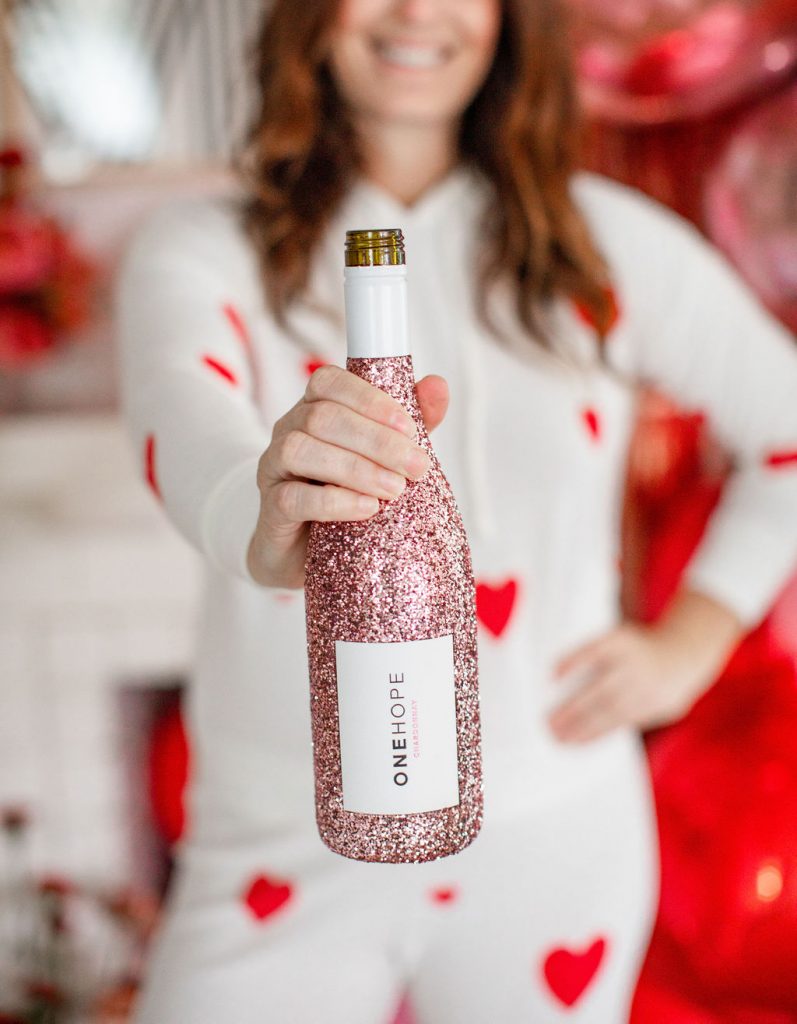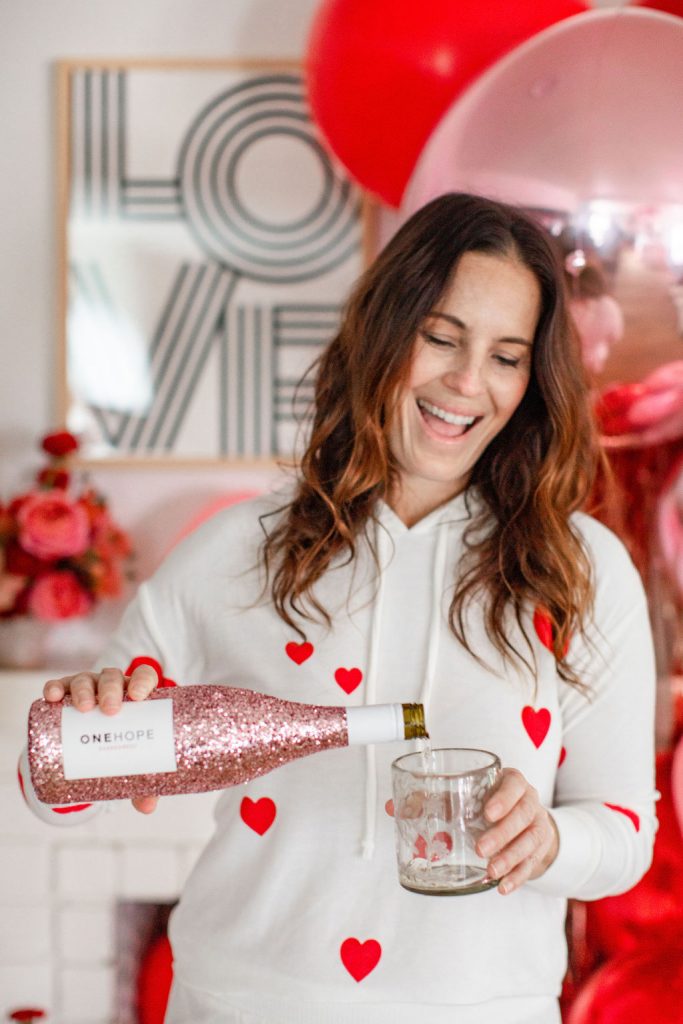 Shop all of our favorite prints below!!!

xx
Jacquelyn & Abby