Our last, and my personal favorite, Minted Valentine's Day post!! Sending out pretty cards is one of the sweetest ways to show our friends and family we are thinking about them. And with Valentine's Day being the holiday of affection AND cards it was sure appropriate to shop Minted's amazing collection. We did cards last year as well and I have to say so many family and friends text me that they loved receiving them. They put a smile on everyone's face and warmed their hearts. Check out our favorite Valentines and head to Minted to shop them to spread a little love like we did!
Photos by Alison Bernier & Dayna Studios
---
A B B Y
I have to say I think I enjoy sending out Valentine's Day cards better than Christmas cards. It's that unexpected snail mail that will for sure put a smile on friends' and family's faces. This year, I picked the Cherish Foil-Pressed card by Jennifer Lew. I loved how the foil-pressed "love" was in the perfect spot next to the kids. You can choose from different themed colors as well as foil-pressed options. The recipient addressing is just the cutest, don't you think!? These will for sure add some extra love to our friends and family this year!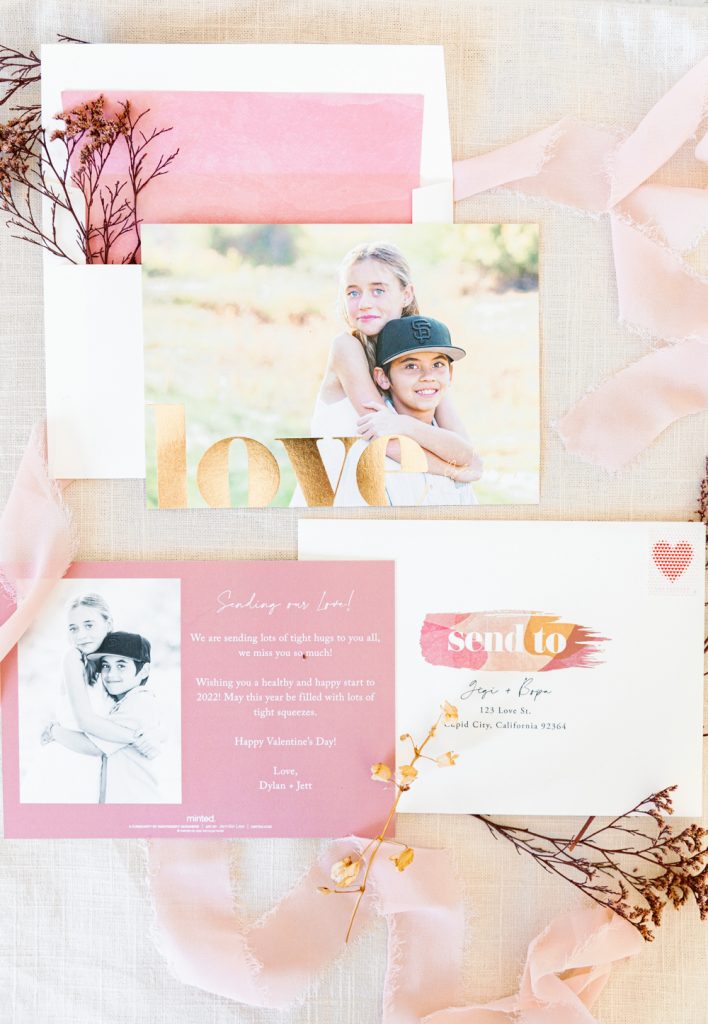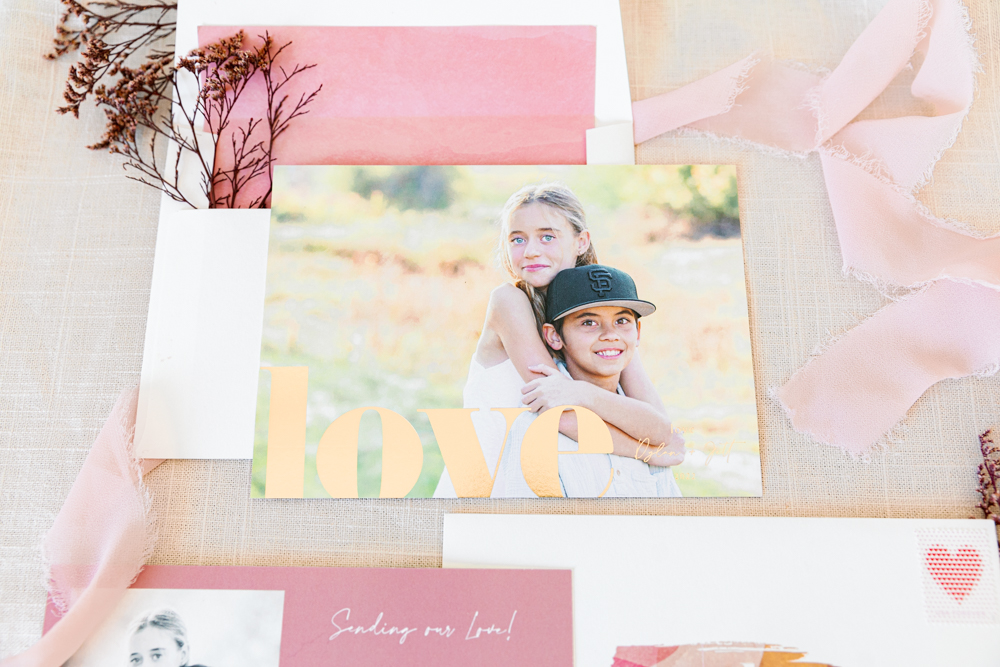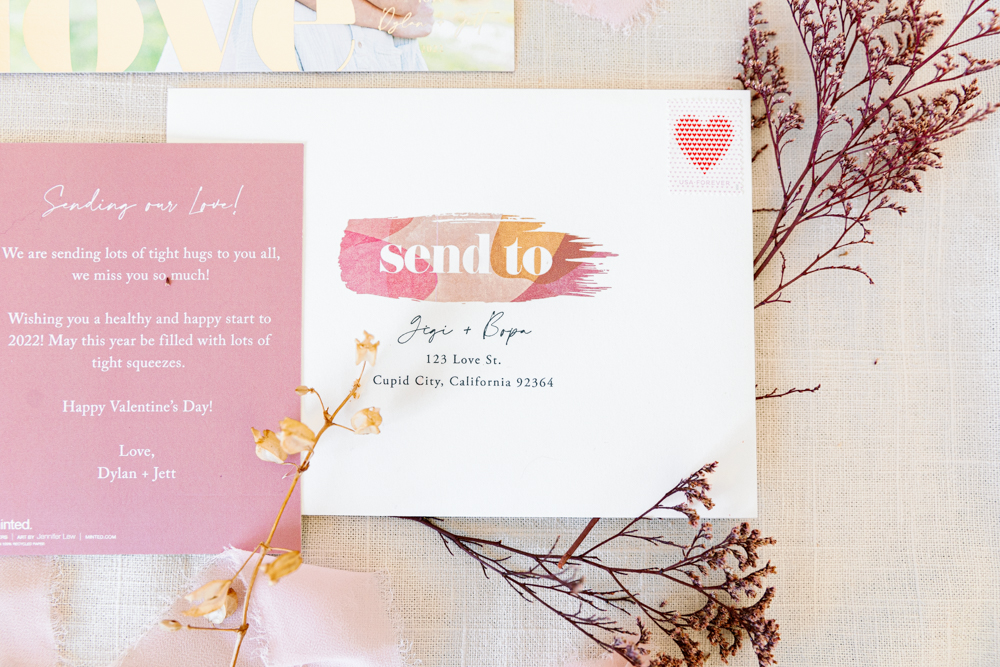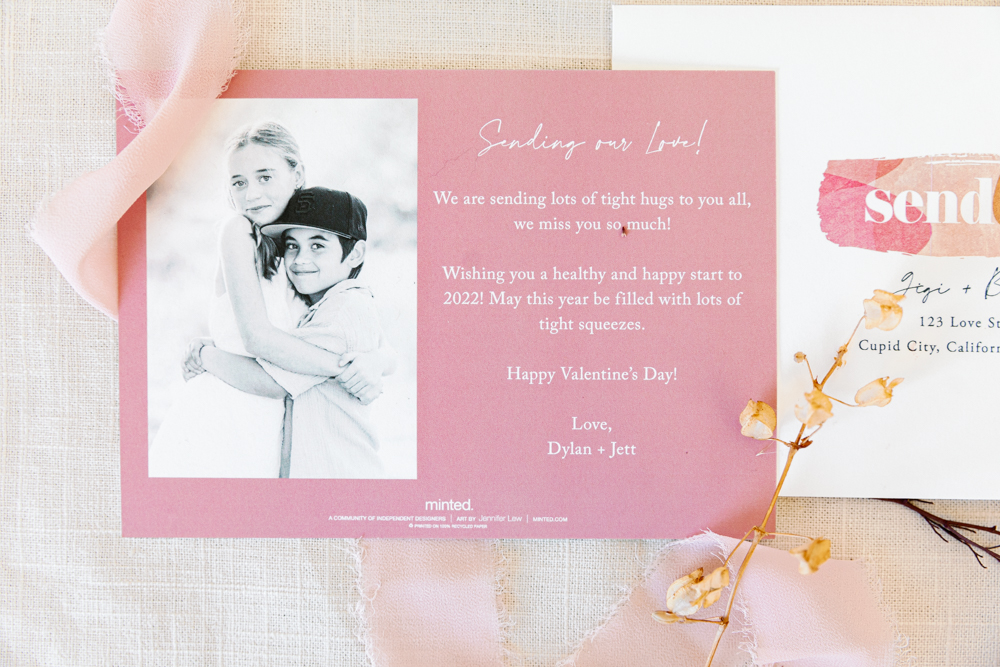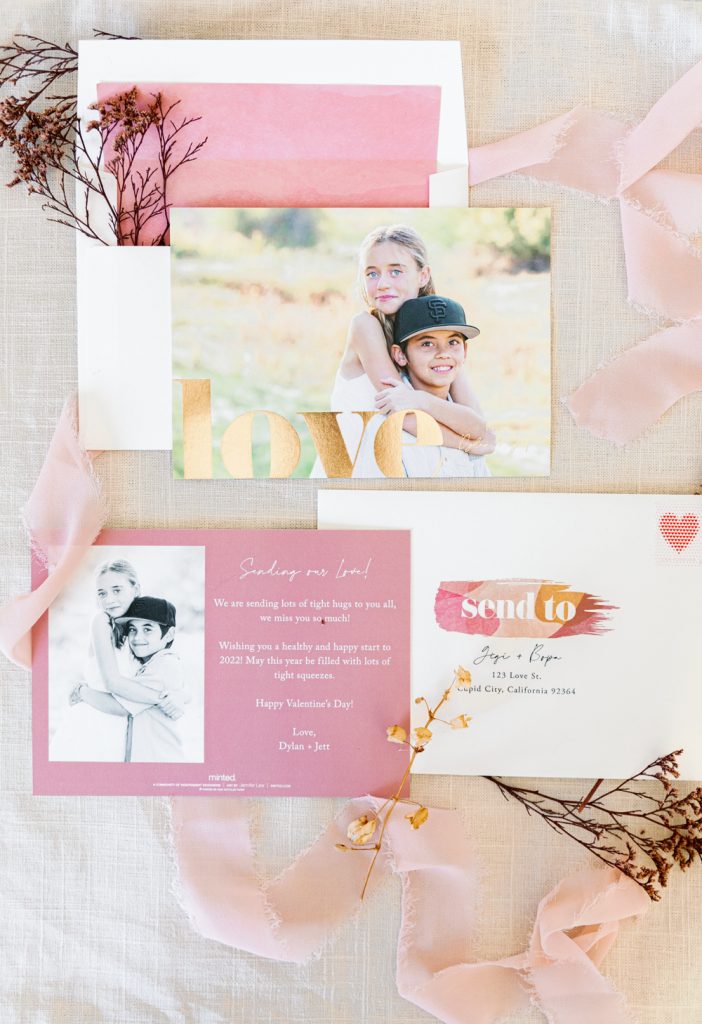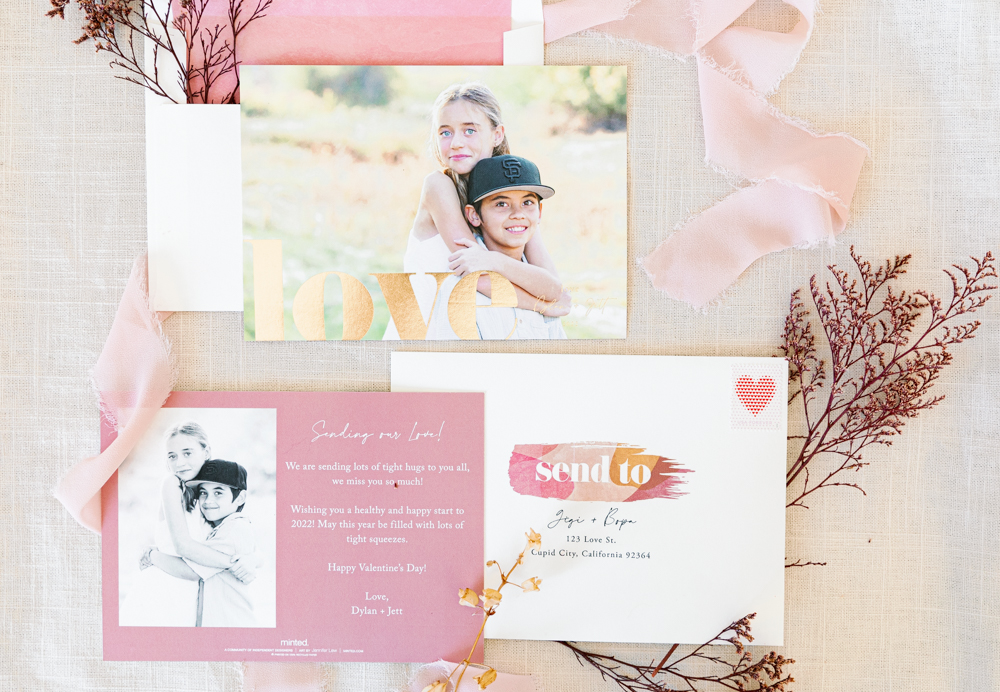 ---
J A C Q U E L Y N
I love choosing my cards from Minted, no matter which holiday it is! This year the LOVE Mod card by Megan Cash definitely popped out to me. I had a black and white photo so wanted to go bold in color and red for sure does that! The card comes in a variety of colors and I love the modern touch to it. Another plus is you can get the adorable envelope liners and the cute recipient addressing. I also found these heart stamps on amazon to add even more love to them!! I am so looking forward to sending these out and putting smiles on all of our family and friend's faces! Also, how cute are my boys squeezing each other with the biggest hug?! Obsessed!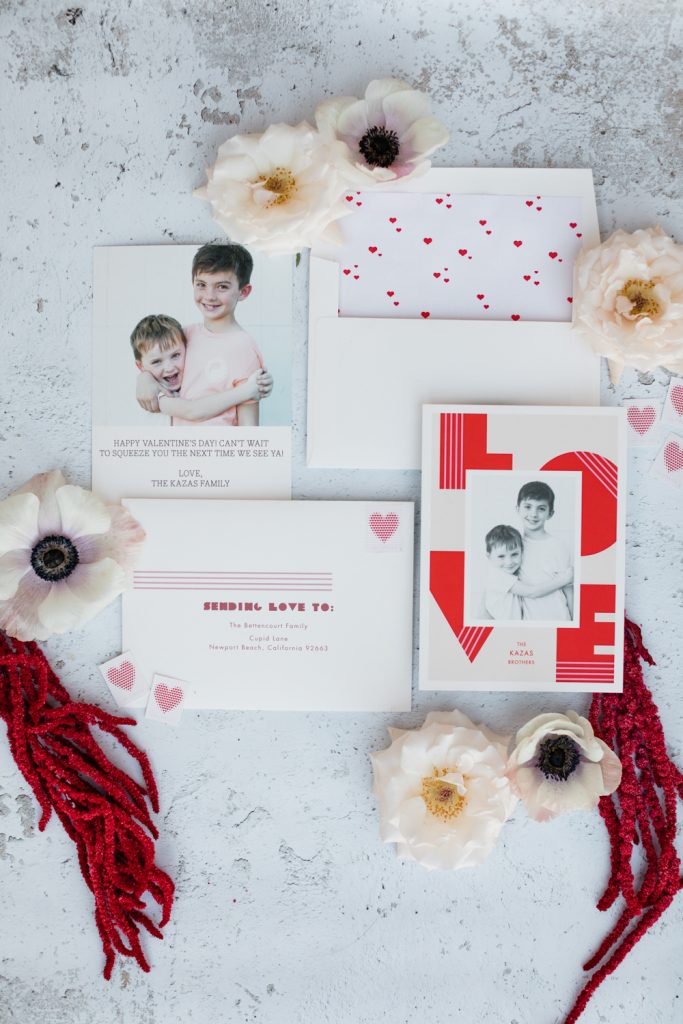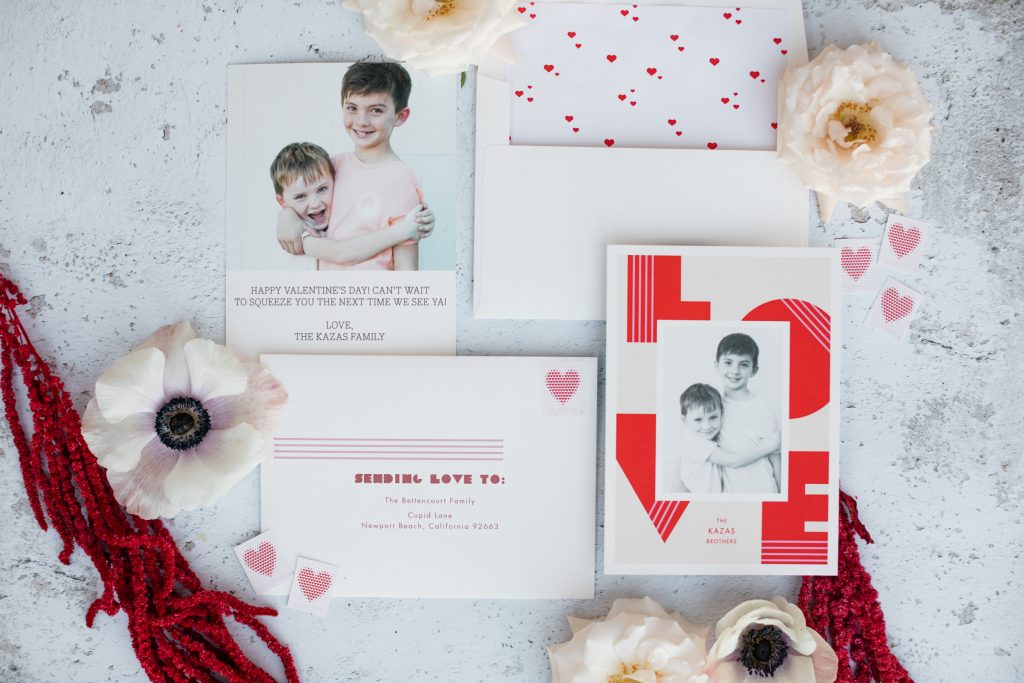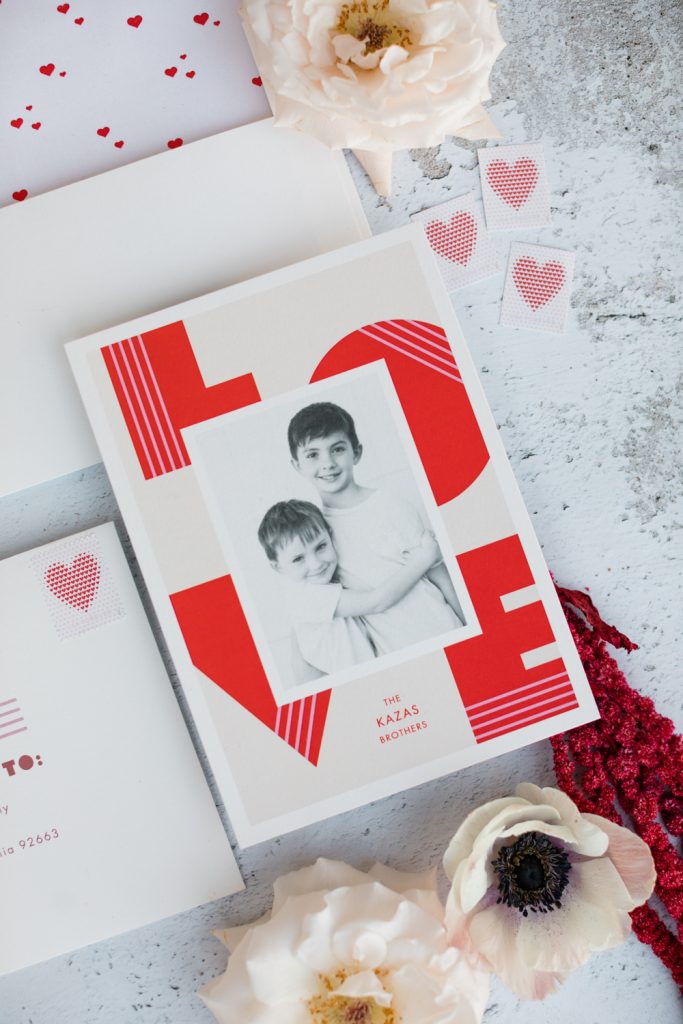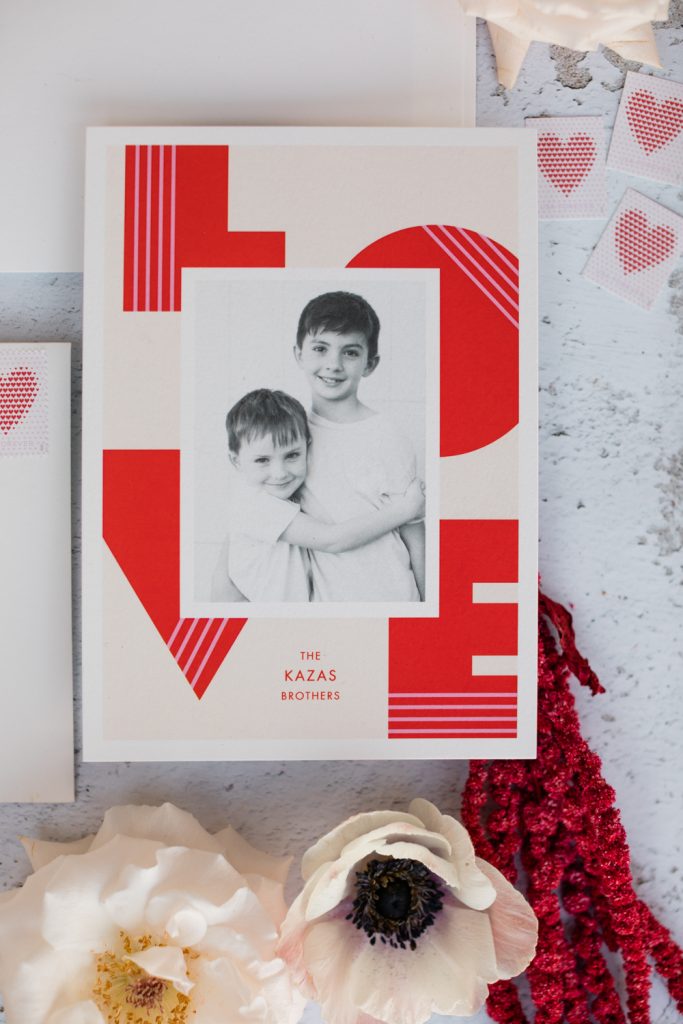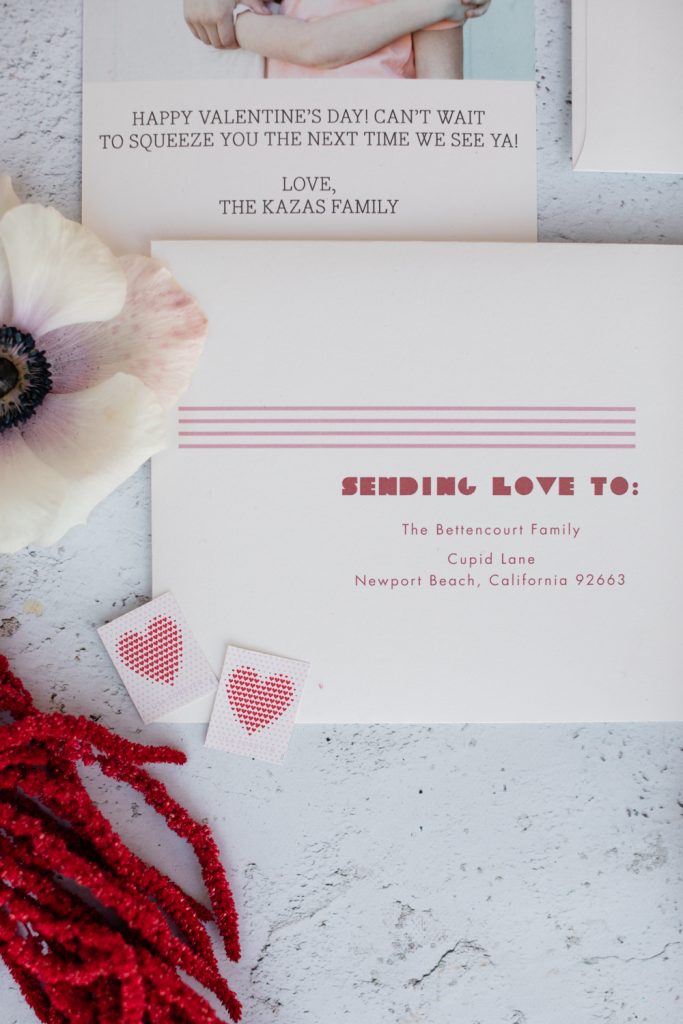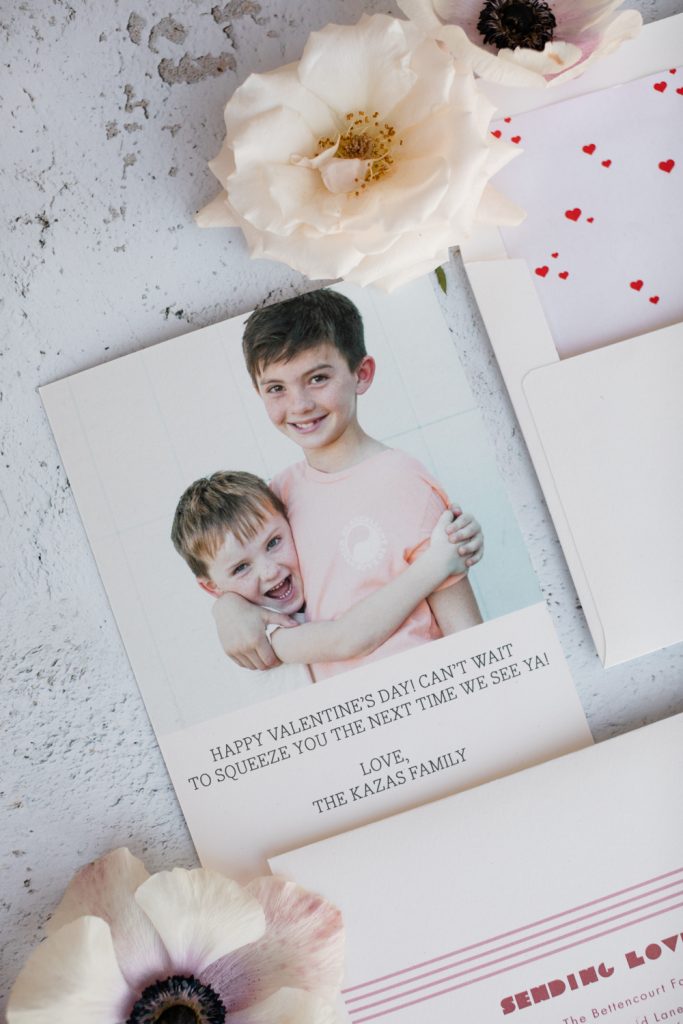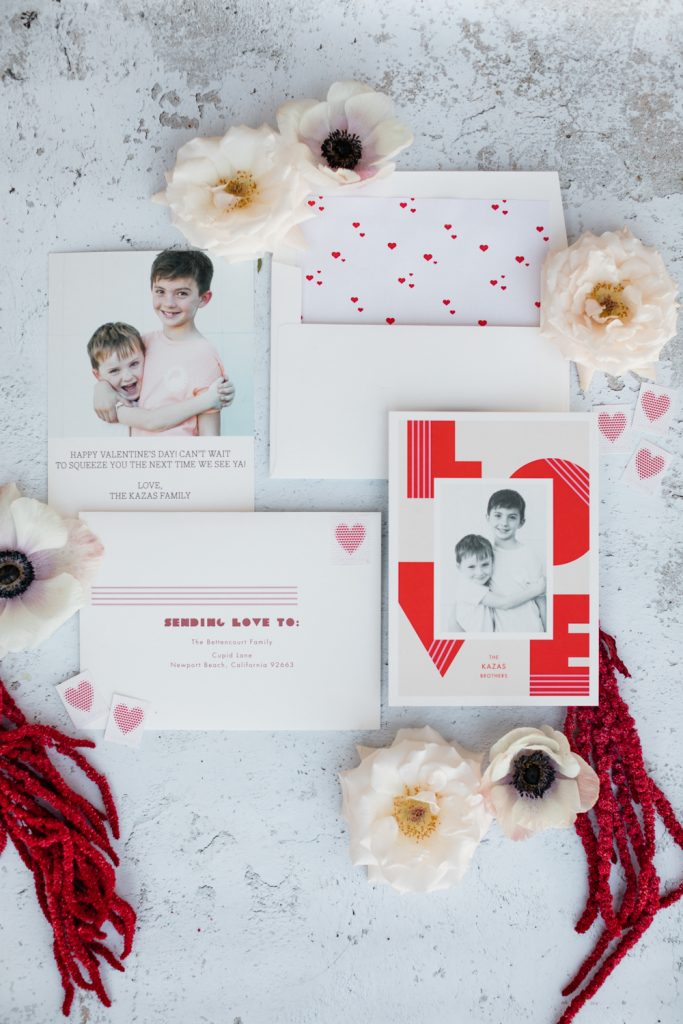 ---
L E A H
We love sending out these special cards from Minted for Valentine's Day. They are a cute touch to send to your loved ones, and a nice surprise in the mail to let them know we care. This year I loved all the fun choices, but decided to go with the heart cut out, Minimalist Heart by Genna Blackburn when I saw it! I found the perfect picture so all their faces fit right in. Can't wait to send these out this year.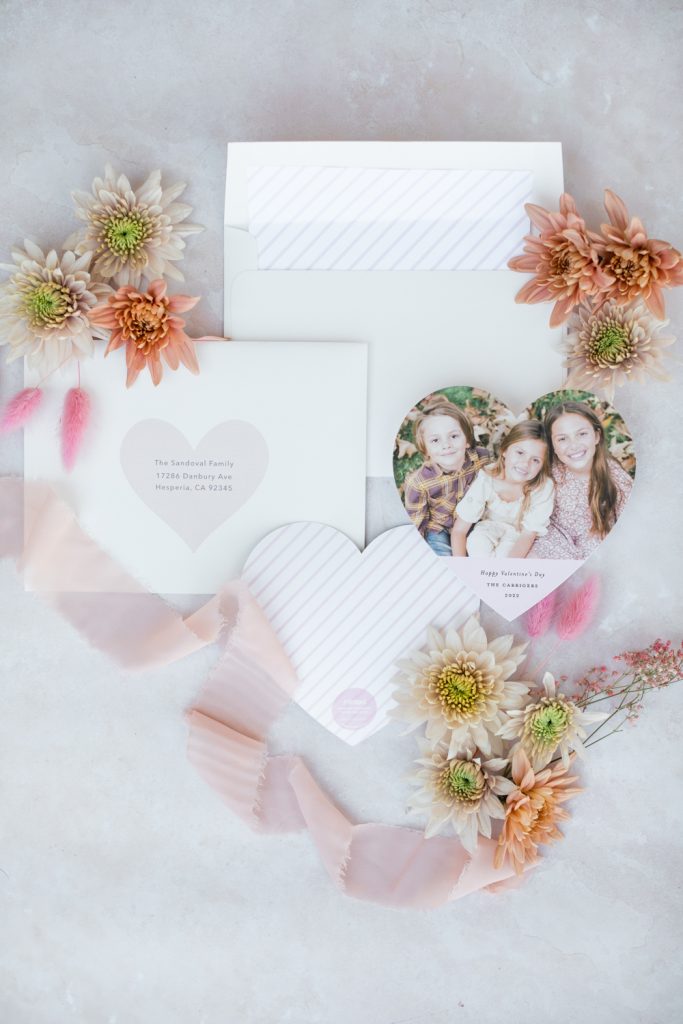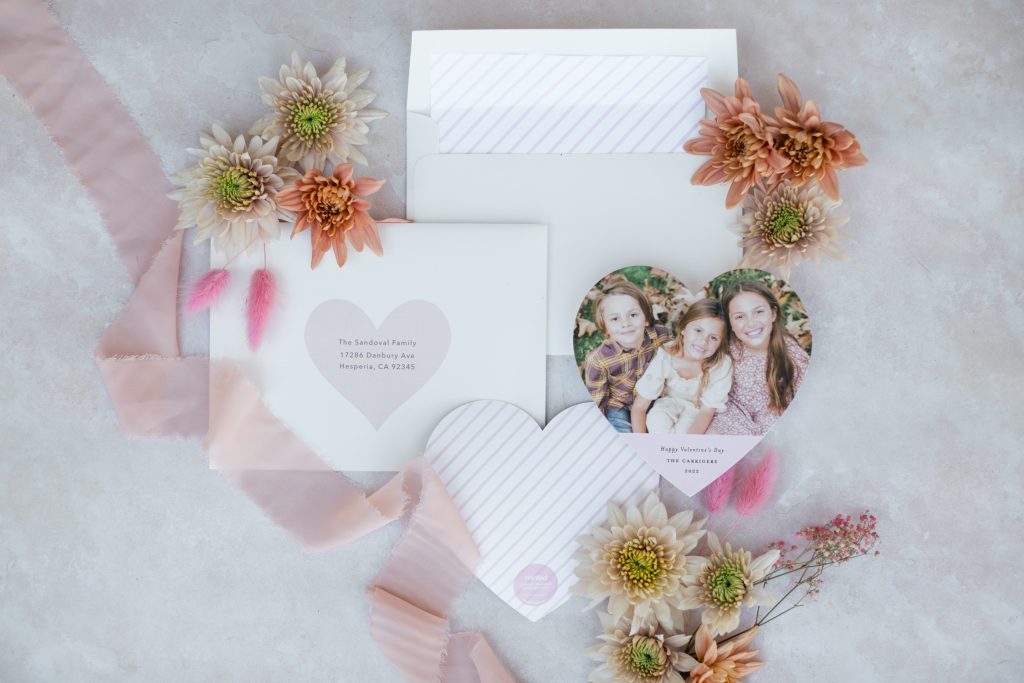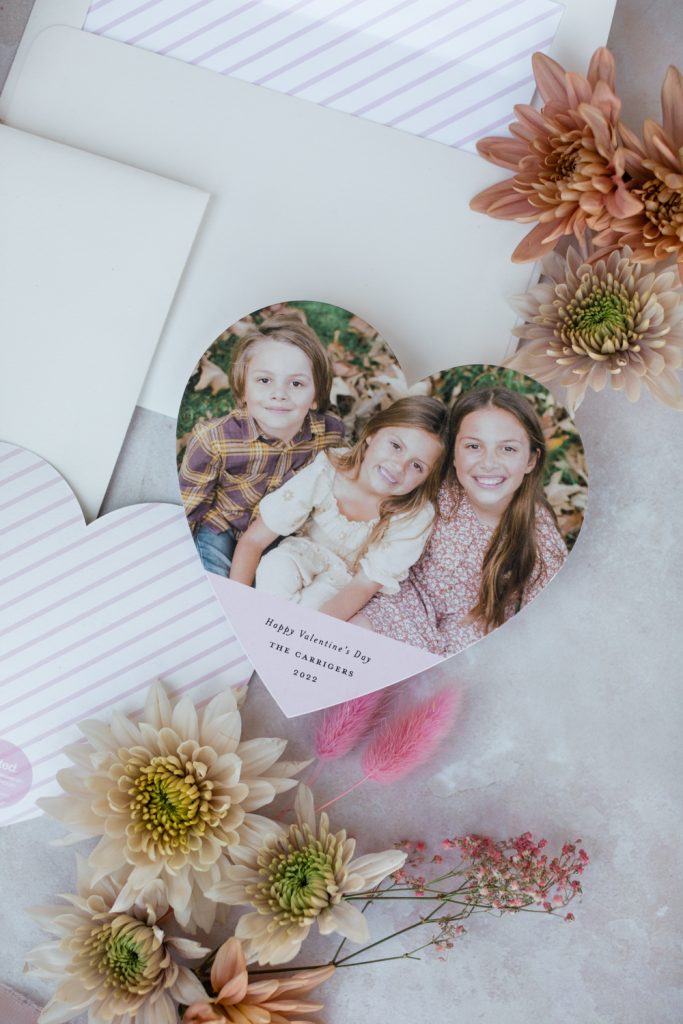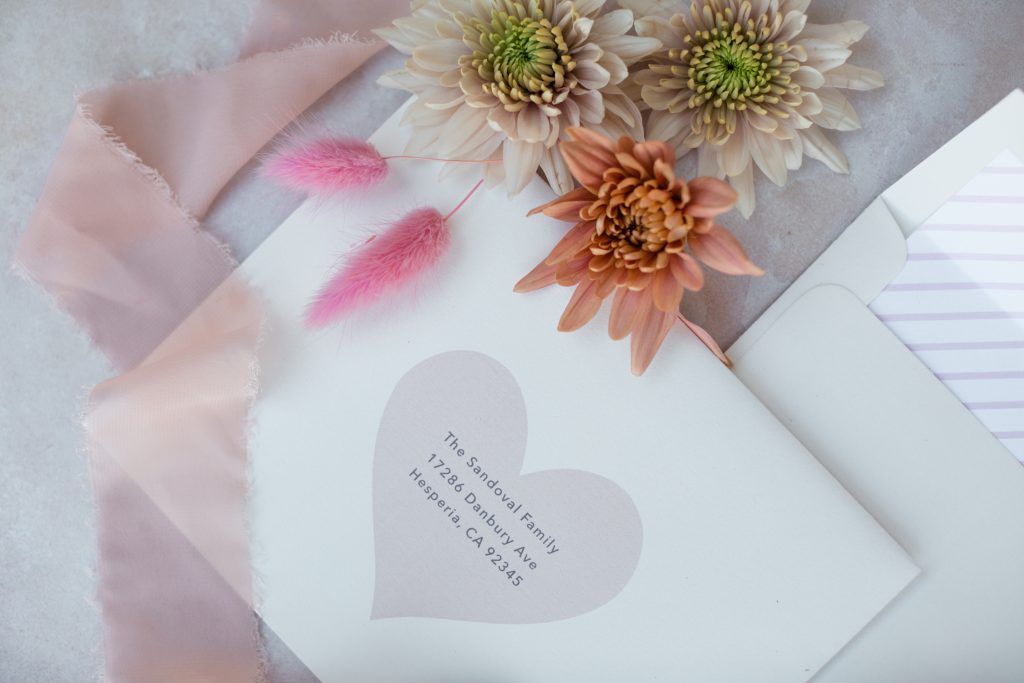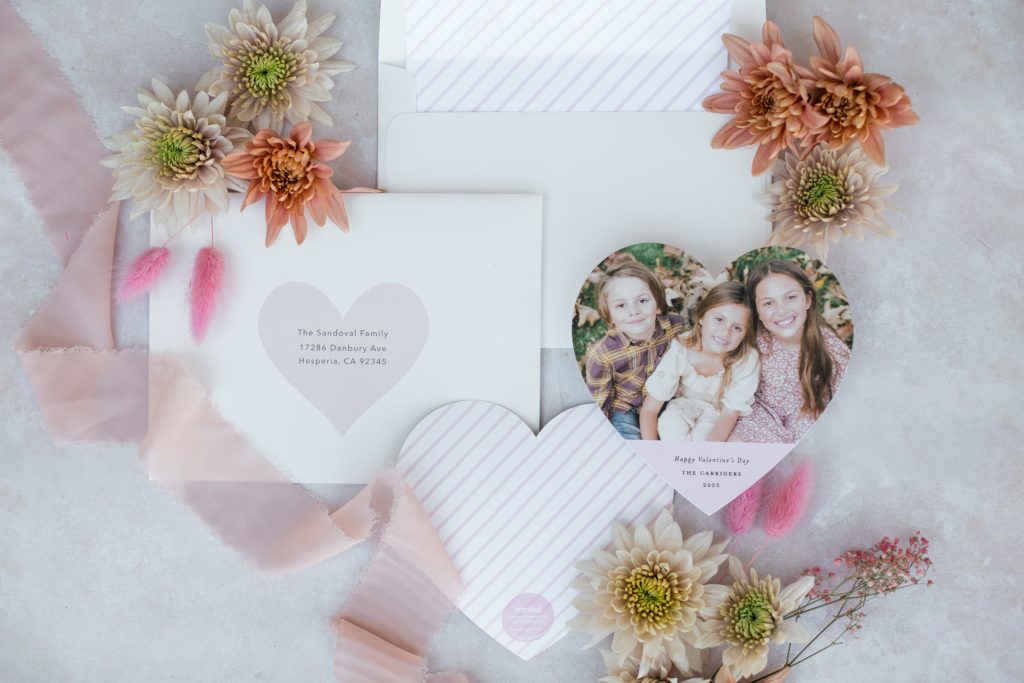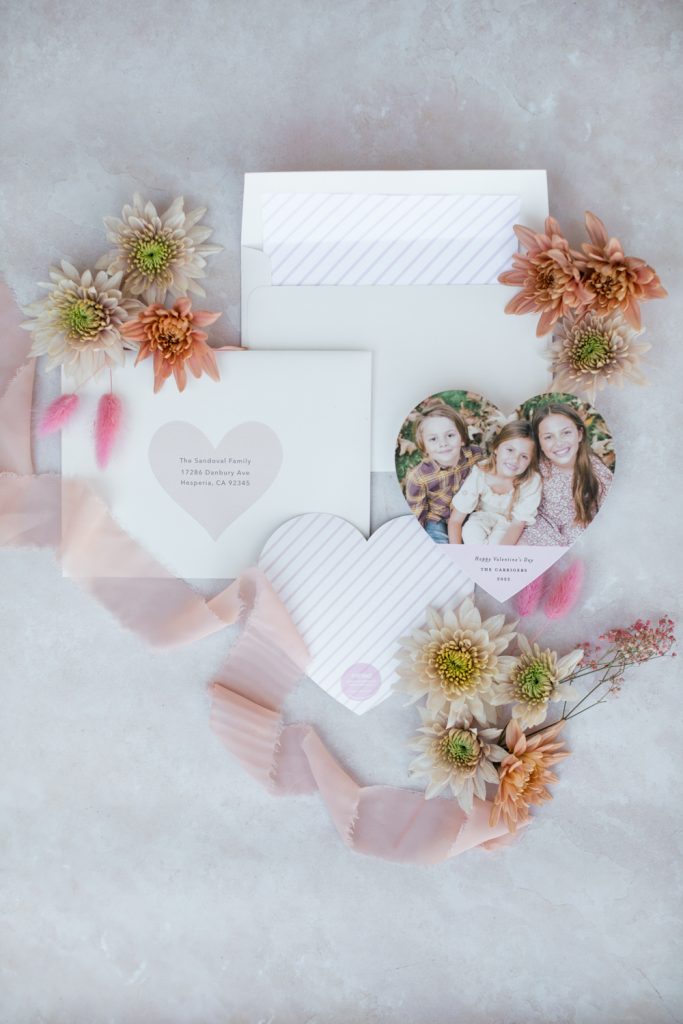 ---
A L I S O N
Covid has kept us away from all of our family and friends in Australia which has been really hard for all of us. However my girls have taken to writing letters and sending more cards to all our loves who we miss the most. There's nothing quite like receiving a special card in the mailbox but when it has a photo included it makes it even better! Just ask my 2 your old niece in Australia who has our photo Christmas card sitting next to her bed!
For our family valentine's day card I chose the Circle of Love card by Yuliya Evseeva. I knew I had to include the big fur baby of the family too. These cards are a simple and quick way to send some joy across the Pacific Ocean for us.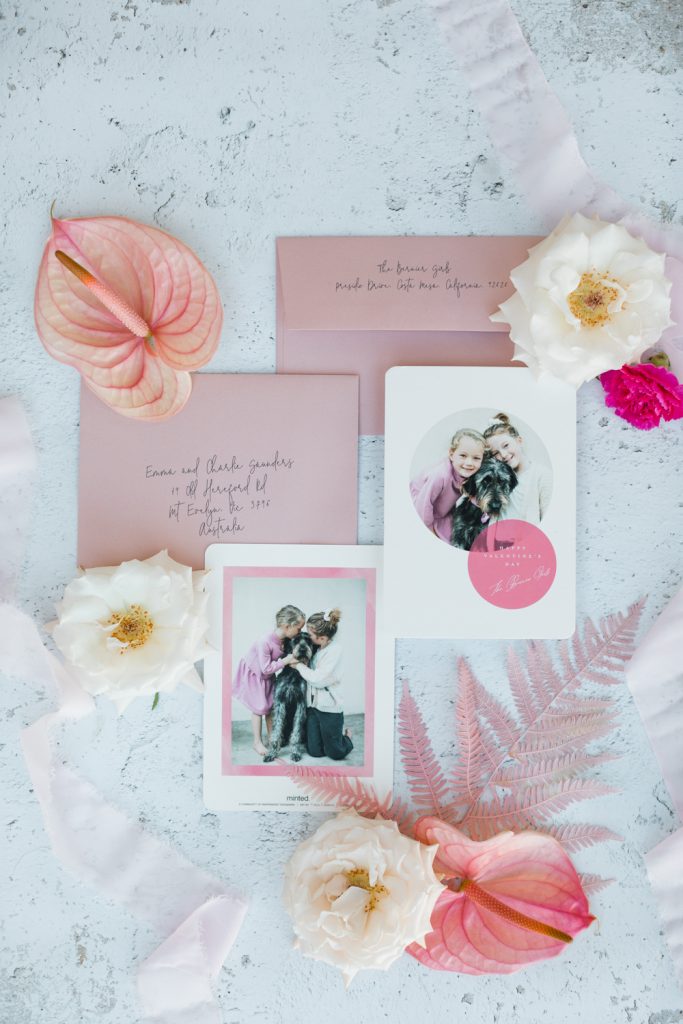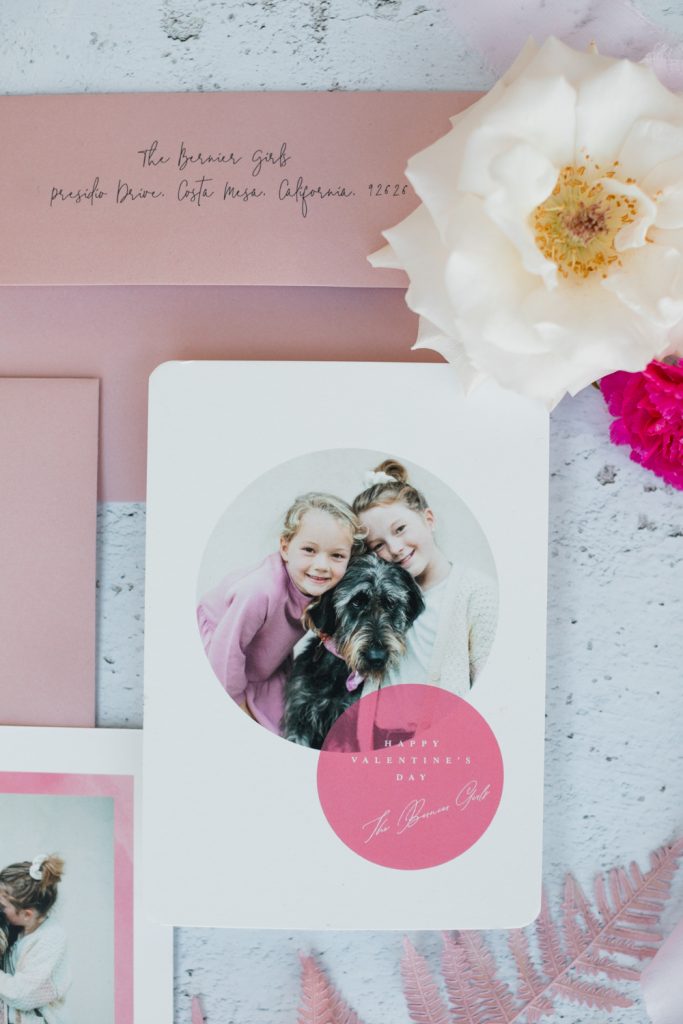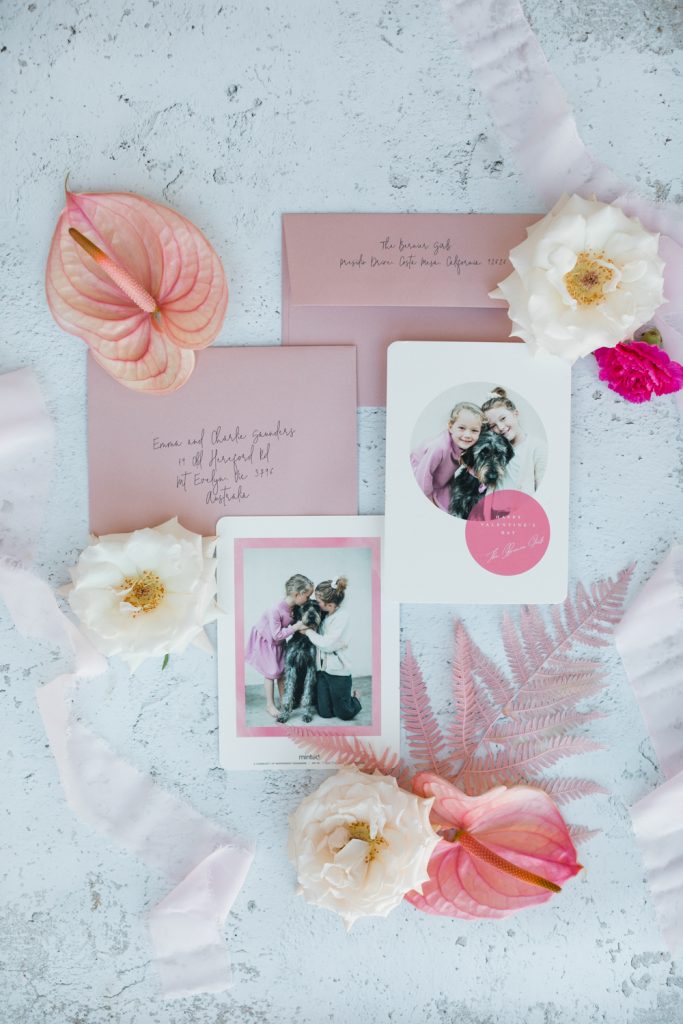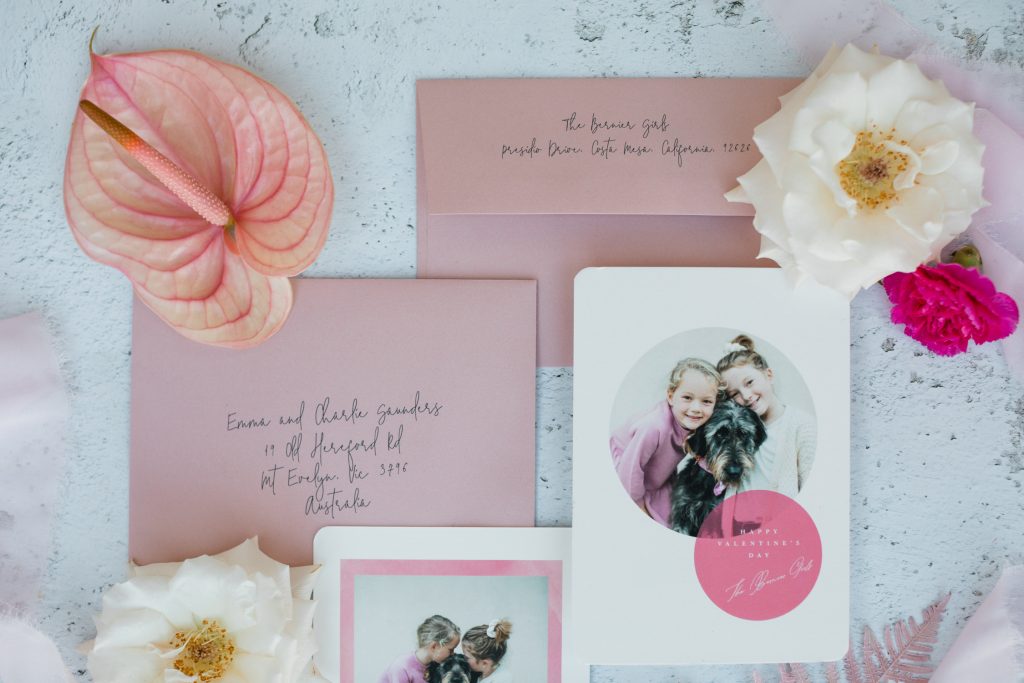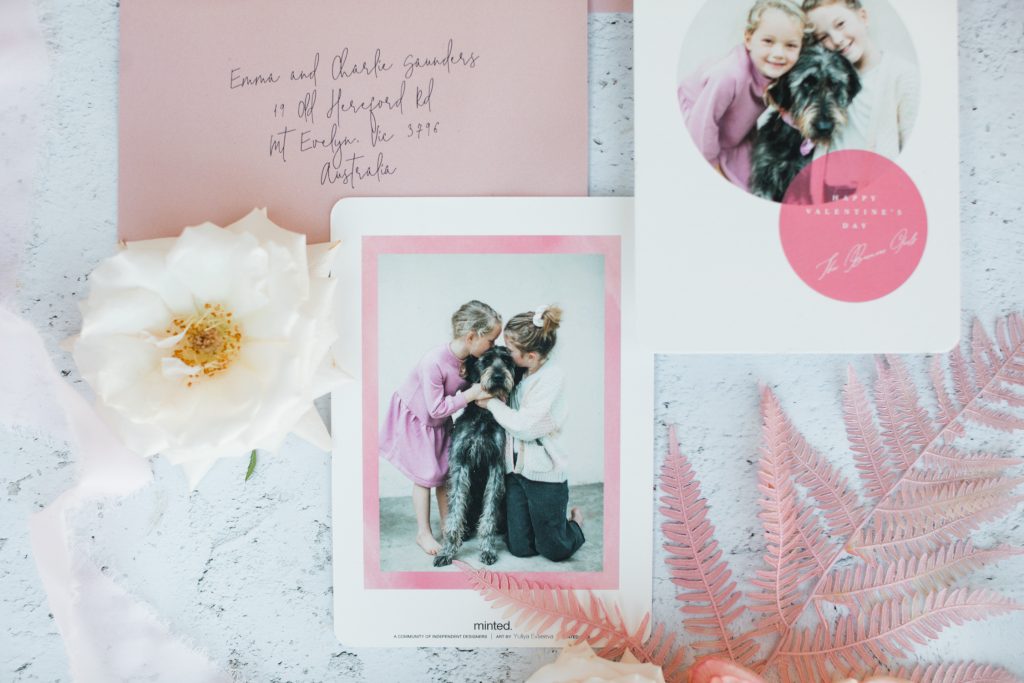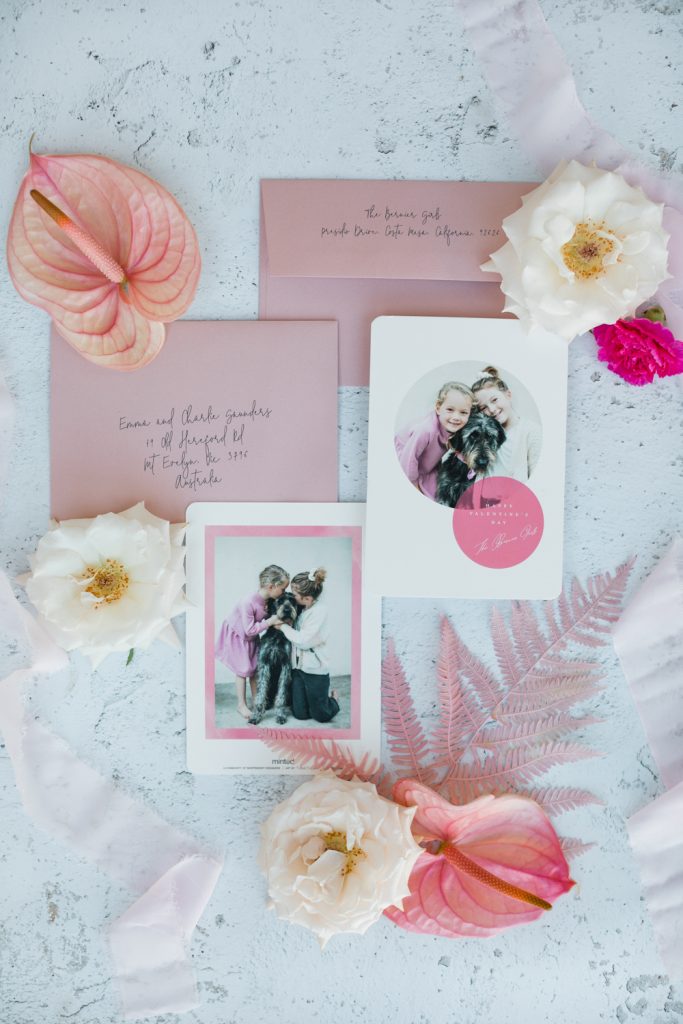 ---
H U C K L E B E R R Y
Ok, this one goes out to all you fur mamas and papas!!! Our pets are so important to us, and most of the time better behaved than our actual children, haha! All of us Beijos ladies have dogs and love them dearly so we thought that a little puppy card was needed. My friend Alex of Third & Park has the cutest Great Dane named Huckleberry, so gave her a moment on this adorable card. The Woof you be Mine card by Randi Cirelli is the cutest and punniest card for all you dog lovers to send out. It definitely has our Beijos approval!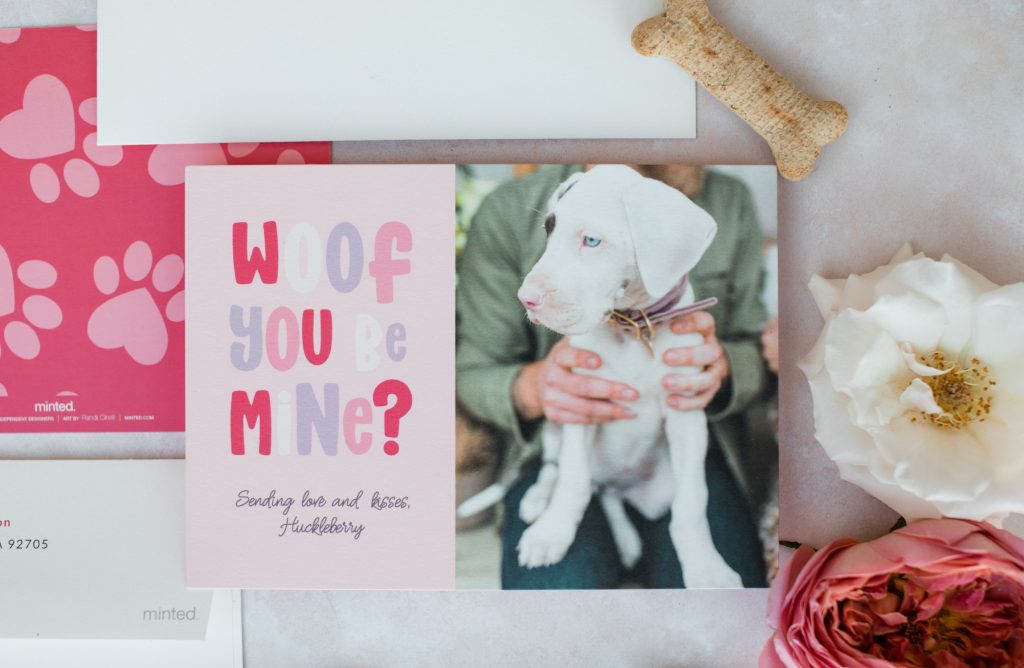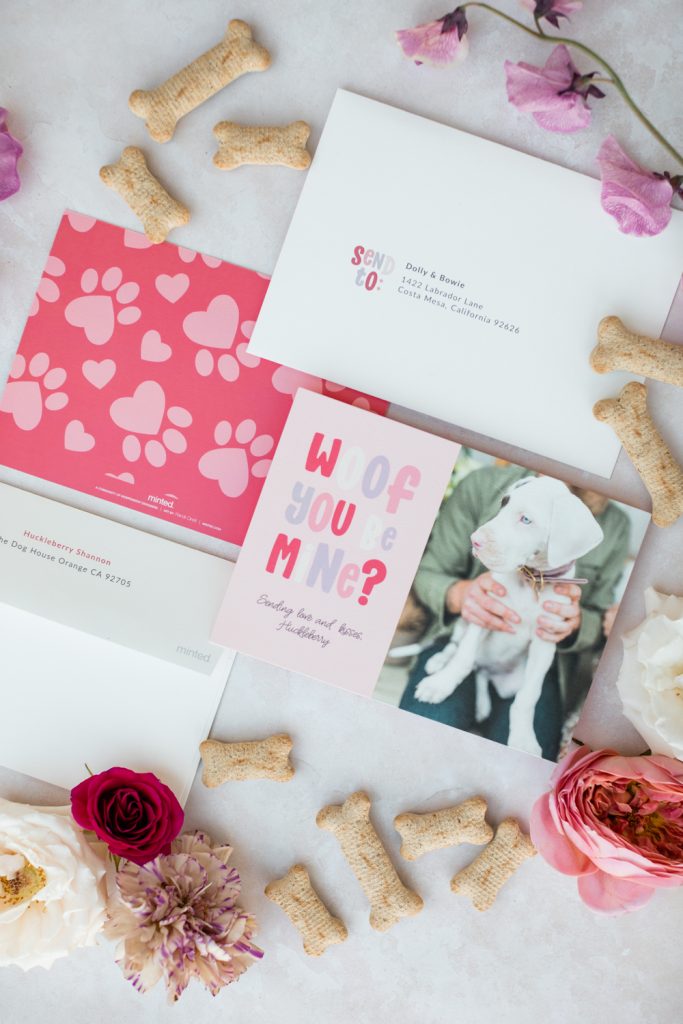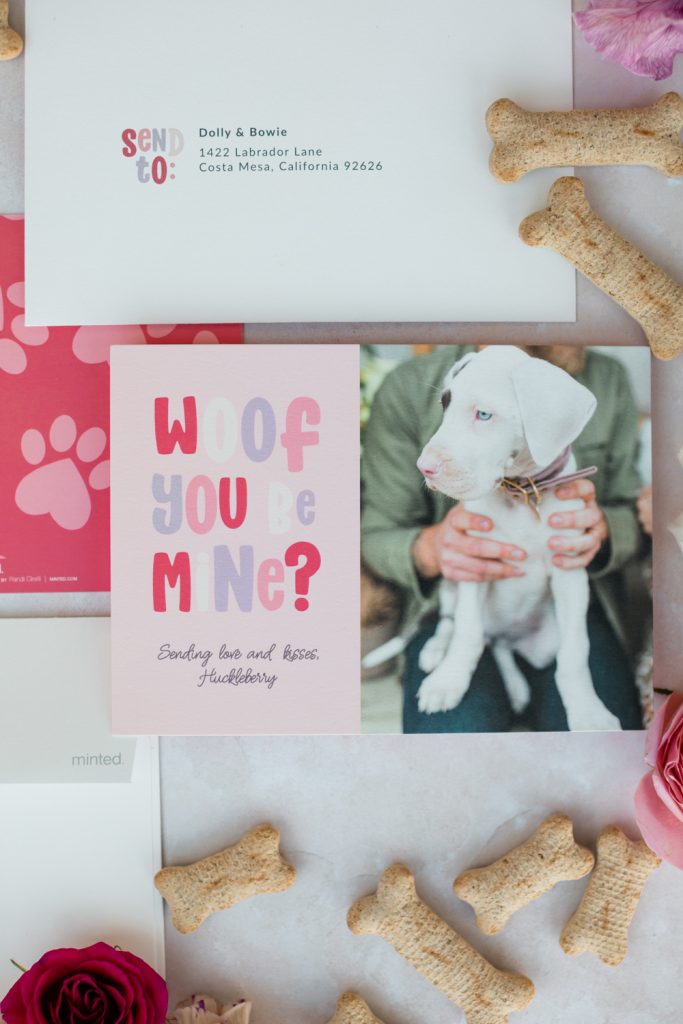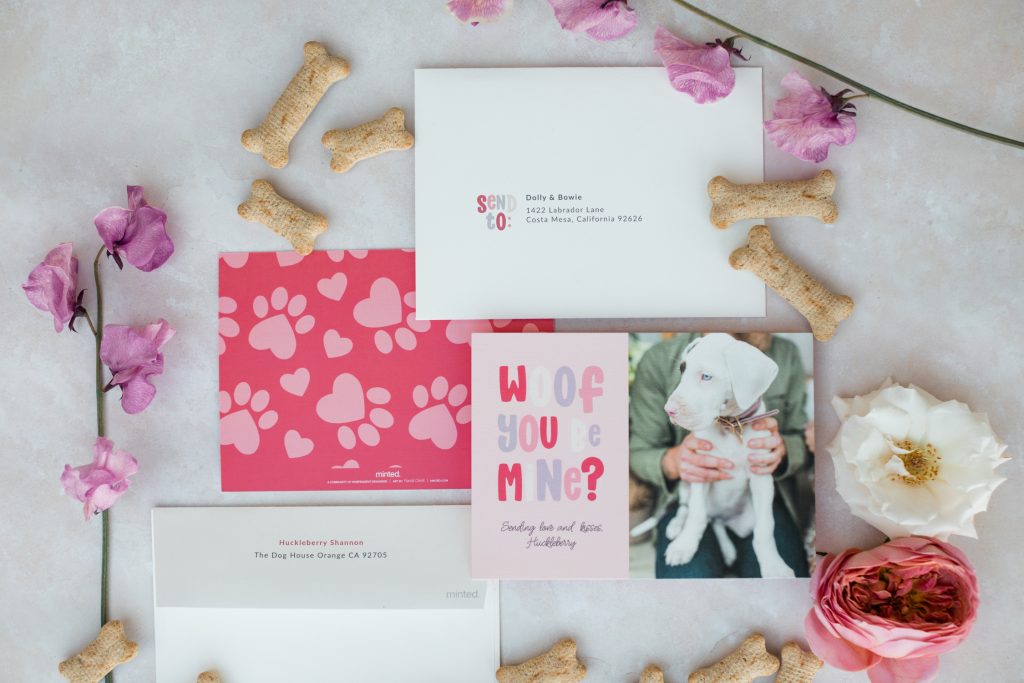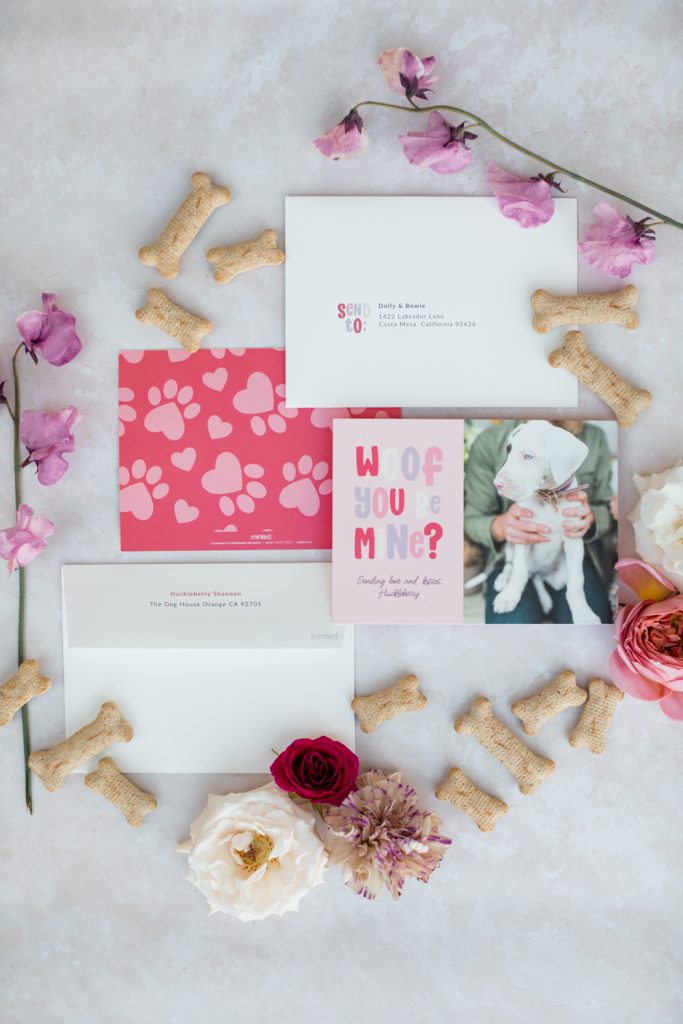 Shop all of our favorite cards below! There's still time to make someone's day!

xx
Beijos