Another year has passed and we are ready to welcome the next! Lunar New Year begins tomorrow and it's time to celebrate! You may remember last year when we let the littles have all the fun, well this time it's a party for the adults! So get ready, we've got lots of fun inspiration ahead with beautiful photos from Cyd Weeks Photography…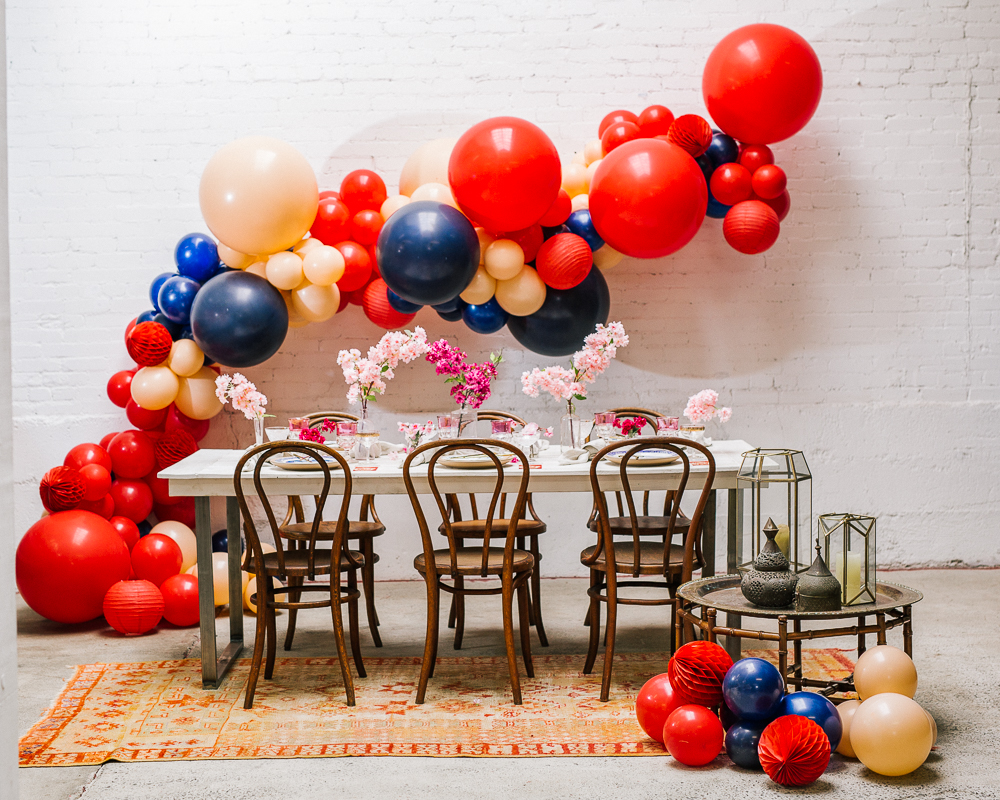 As usual, a fab party needs a fab invite and who else would I ask but Aislinn form Proper Letter?! She always wows us with her talent and this was no exception! And how pretty does it look on that Chasing Stone styling surface?!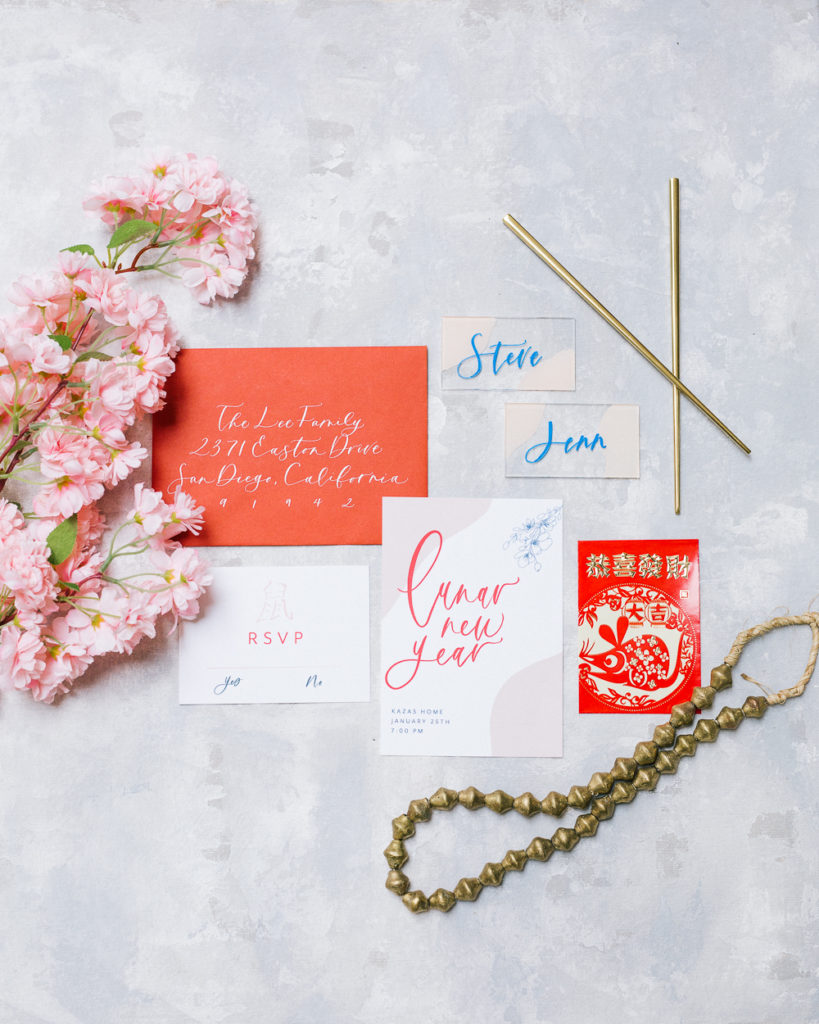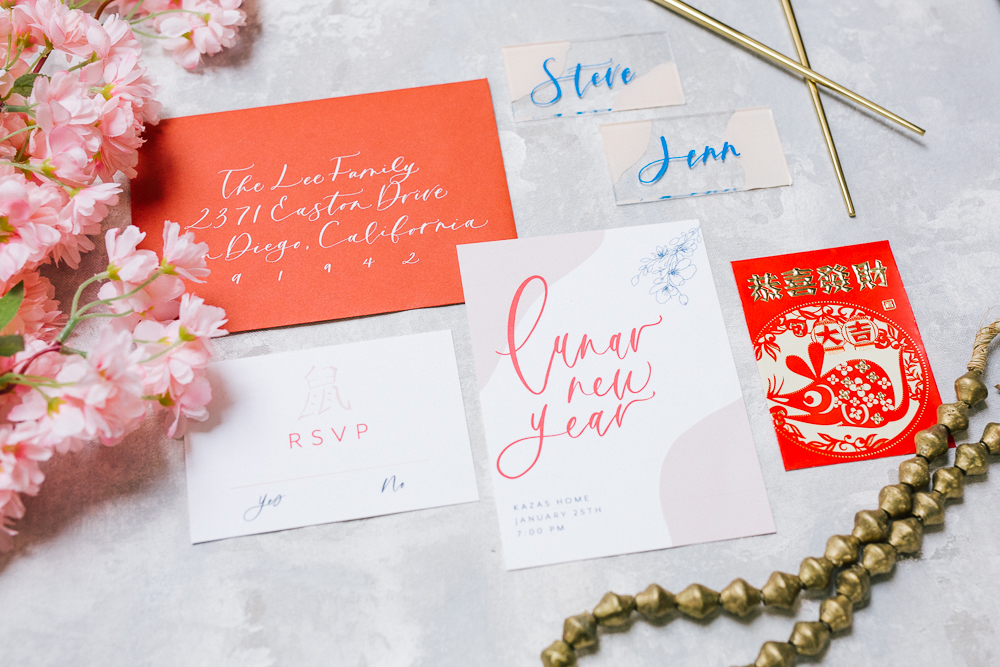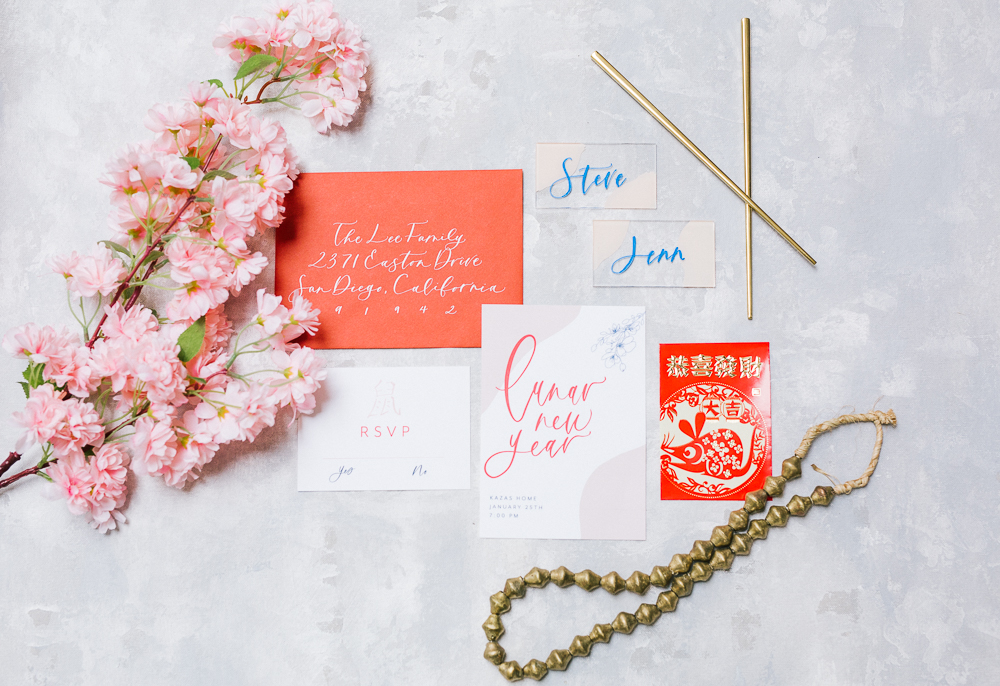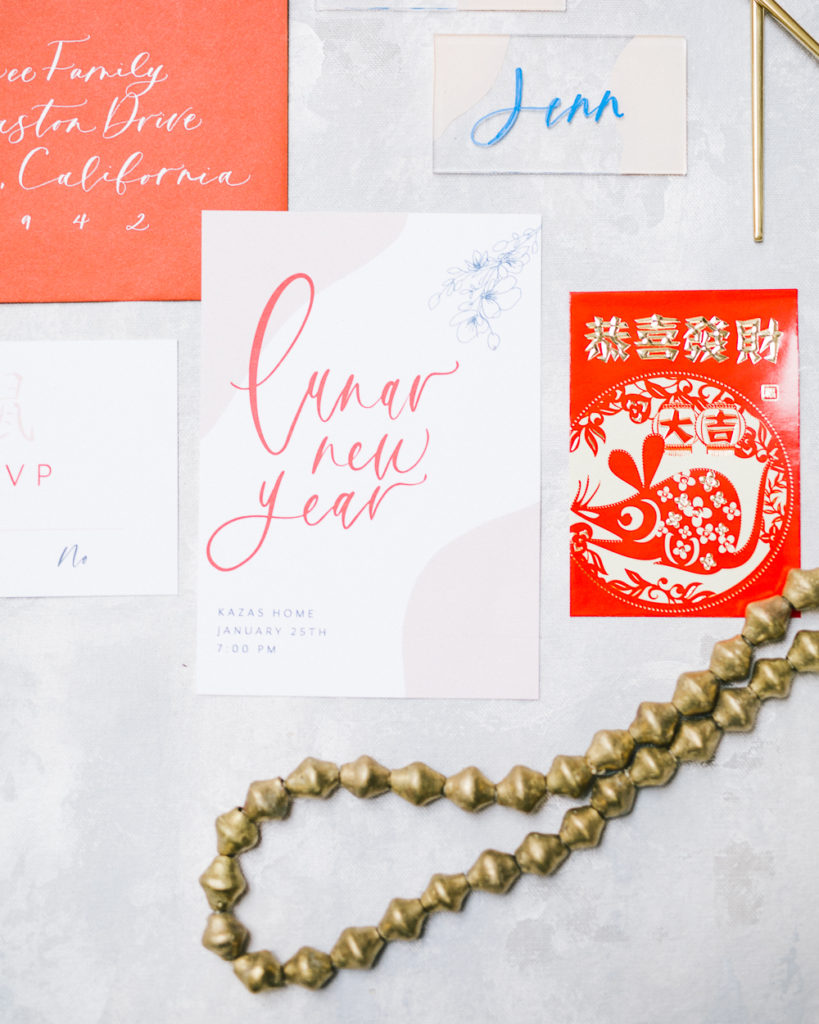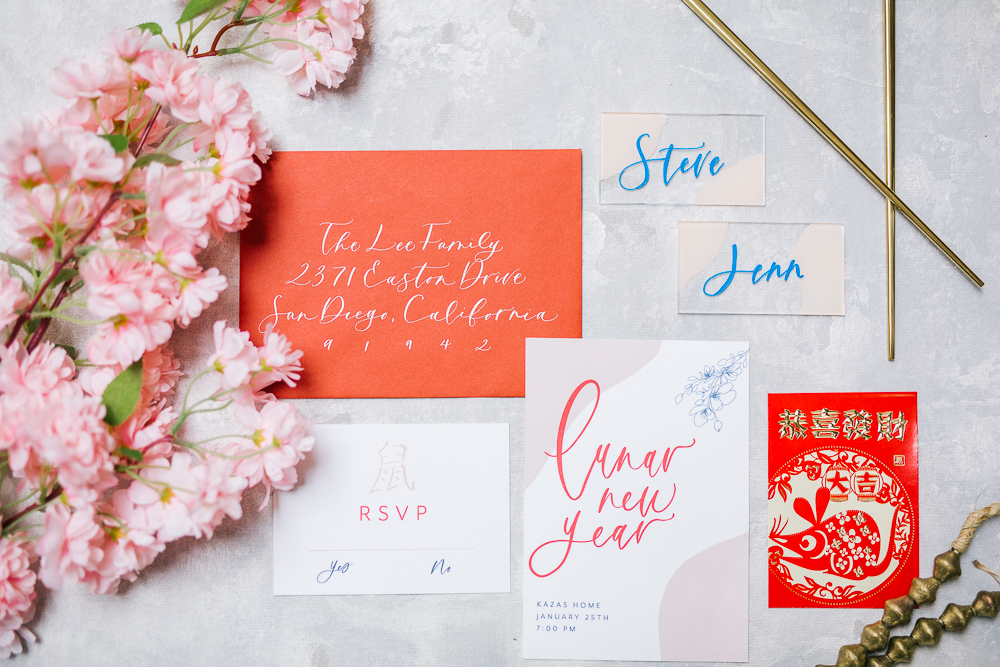 Now this is a party! How fun would it be to ring in Lunar New Year like this?! The Pop Shop nailed it with the balloons – I saw a few different inspiration images with the classic red with a mix of blush and blue and I was hooked! She took those colors and made this gorgeous installation, and just, WOW!!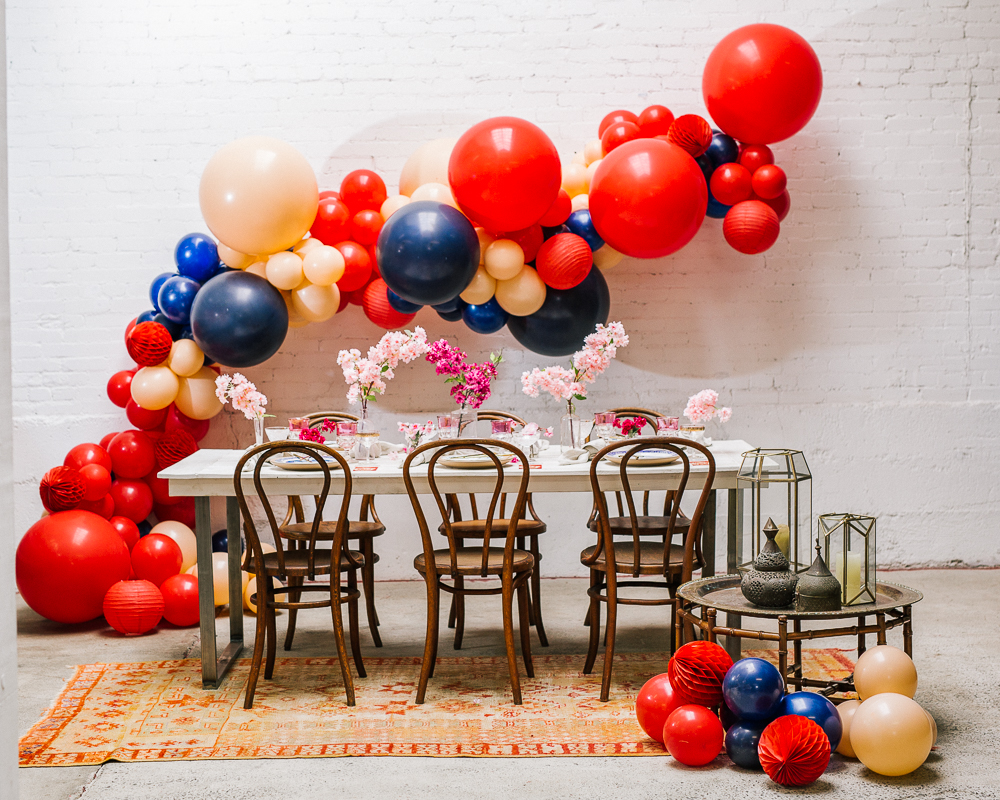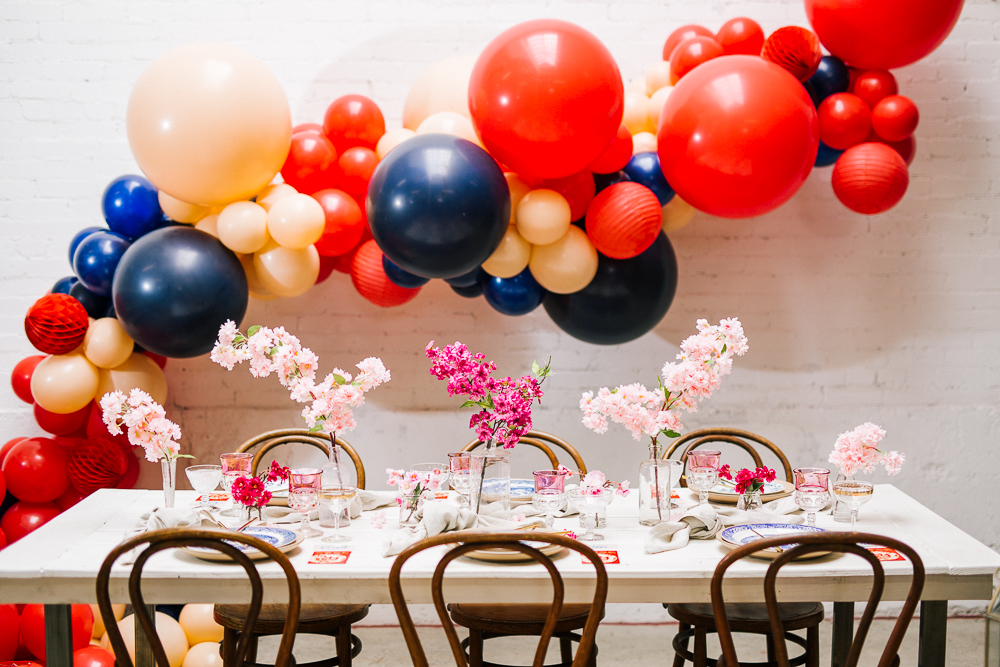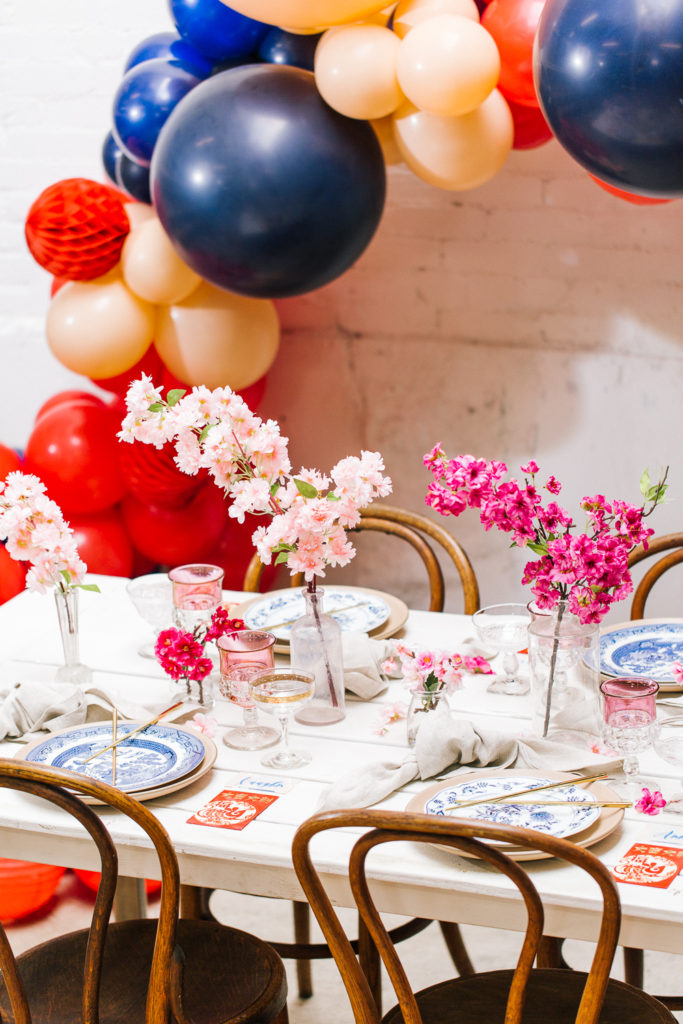 I set this beautiful table from Sweet Salvage Rentals with some really fun tabletop items from Cherished Rentals. The combination of the Heath Ceramic plates with the vintage blue & white china is everything I wanted. There were also lots of pretty details added, like the traditional red envelopes and gold chopsticks.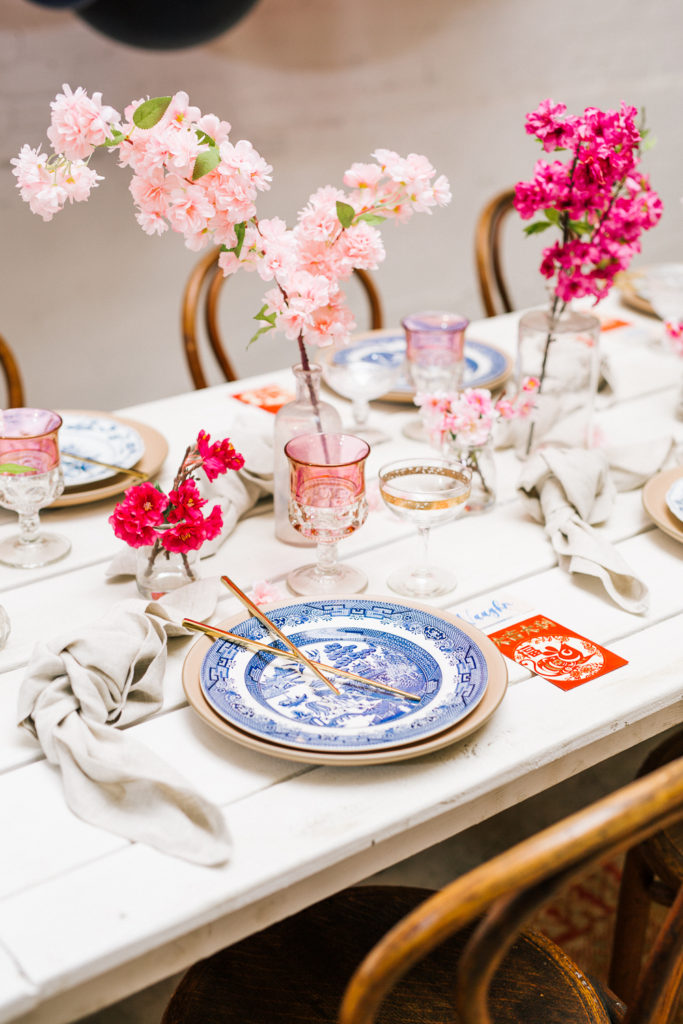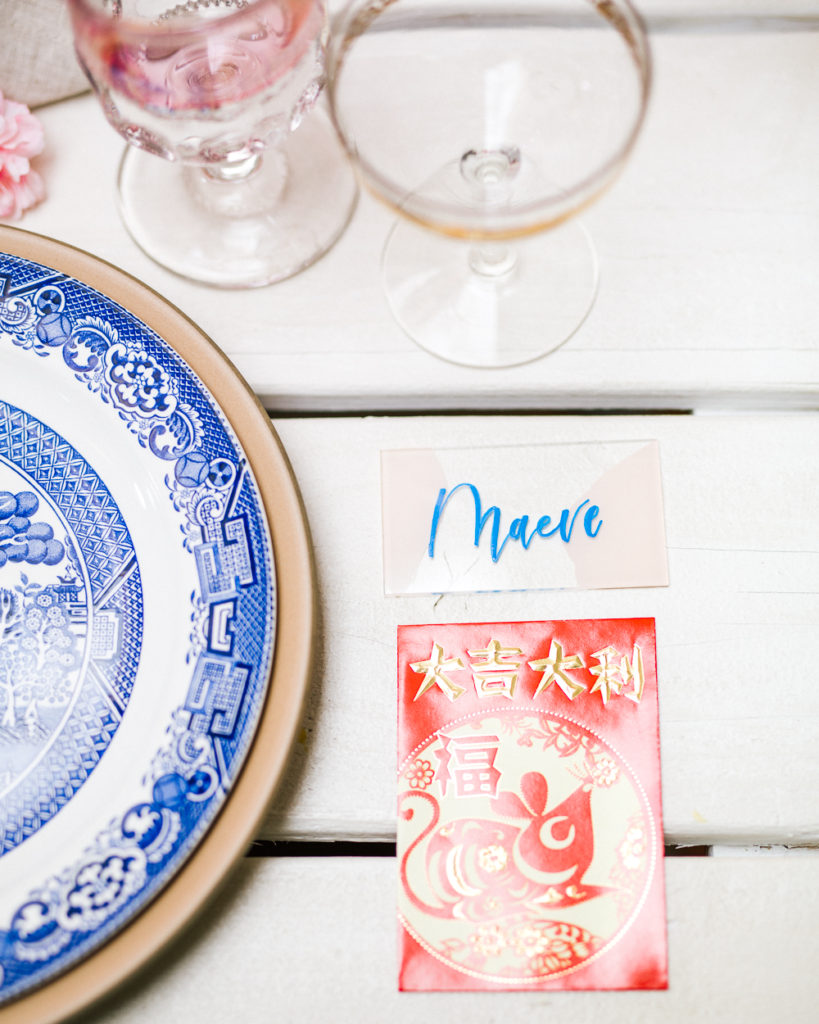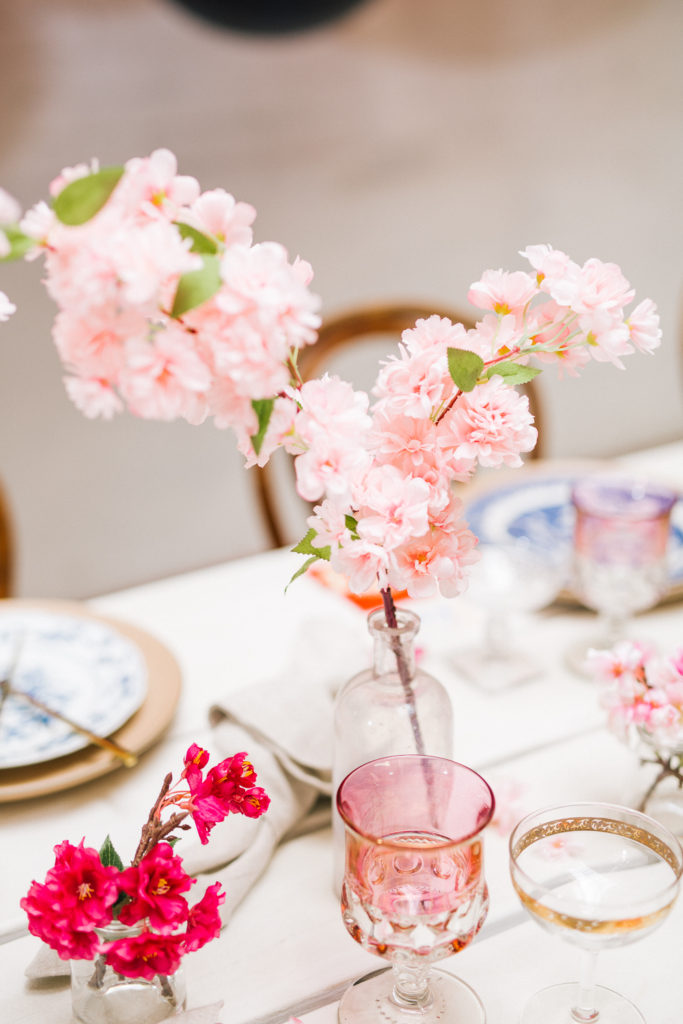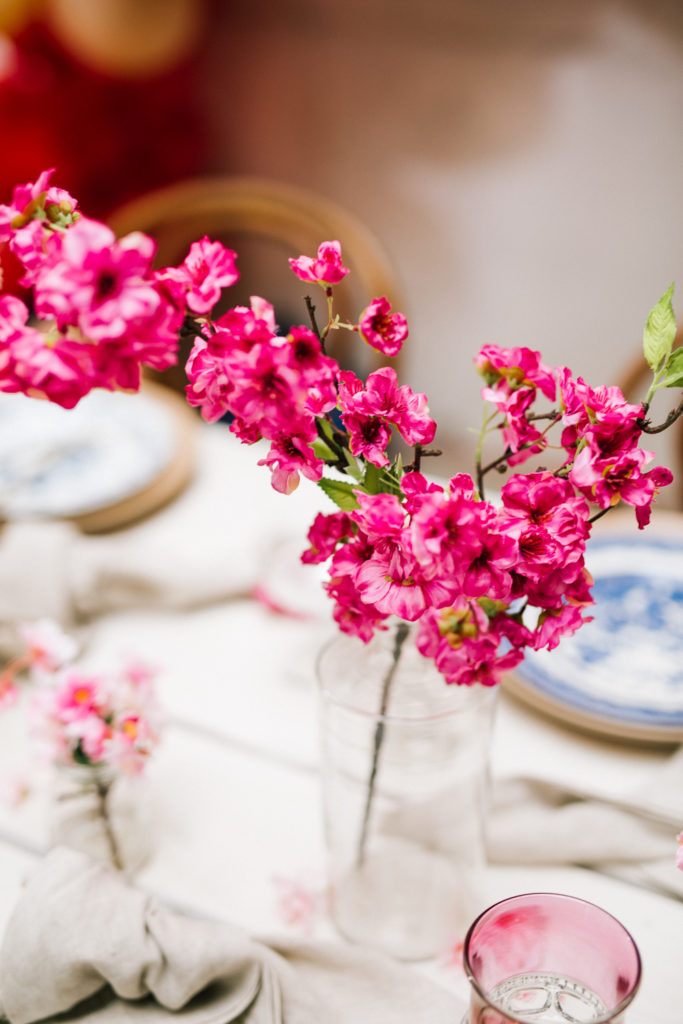 How cute are the details by Proper Letter?! I am really loving those place cards! She did such a great job with the colors and I can't get enough…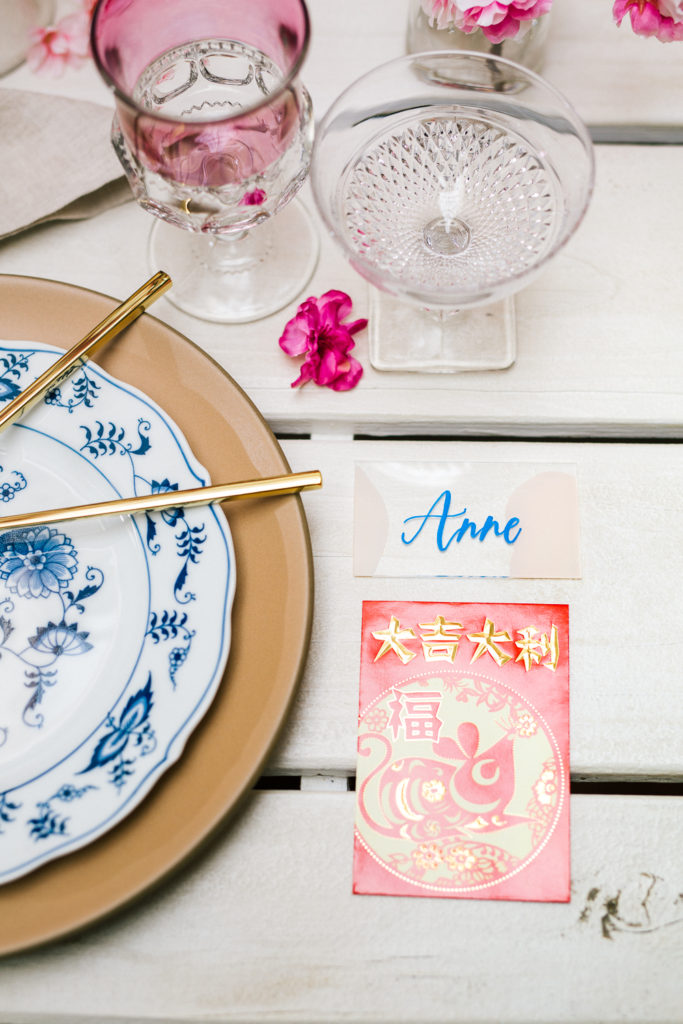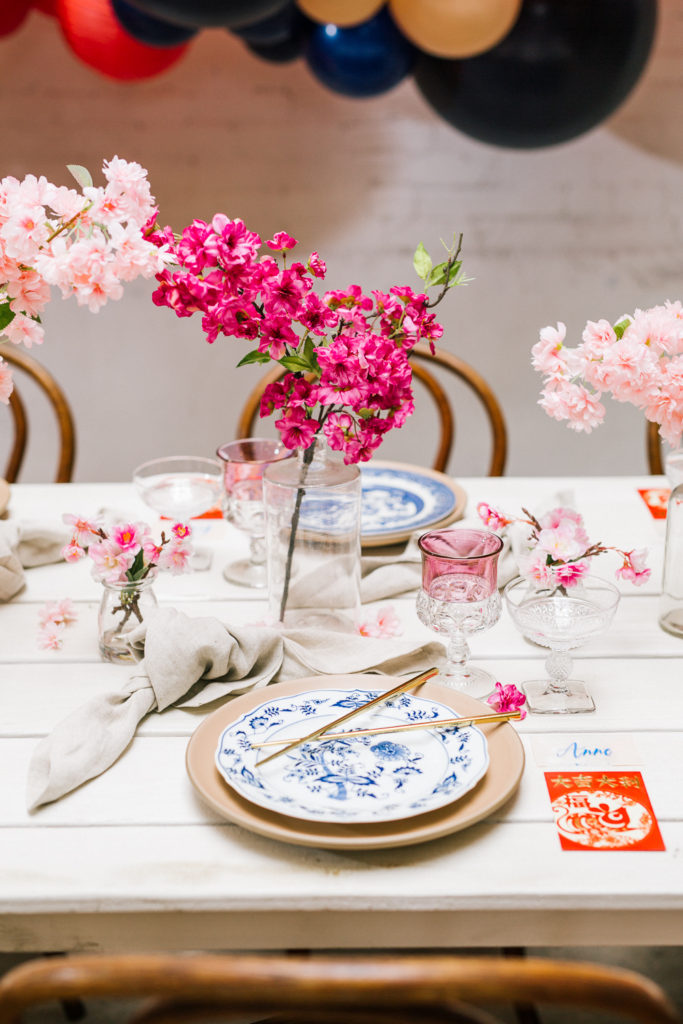 I love a good overhead tabletop shot! And this one nails it – sometimes simplicity is best, and this captures that to a tee. Sitting at this table and enjoying my favorite friends or family would be the best, don't you agree?!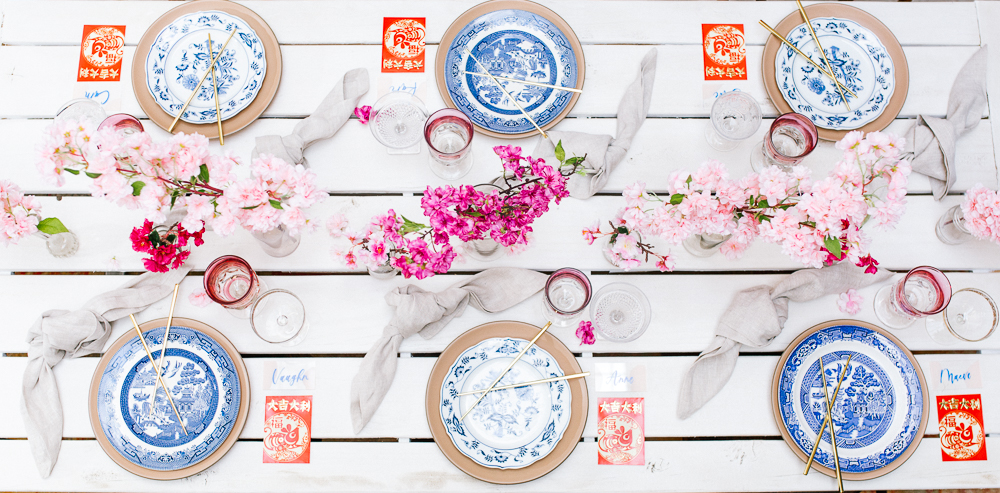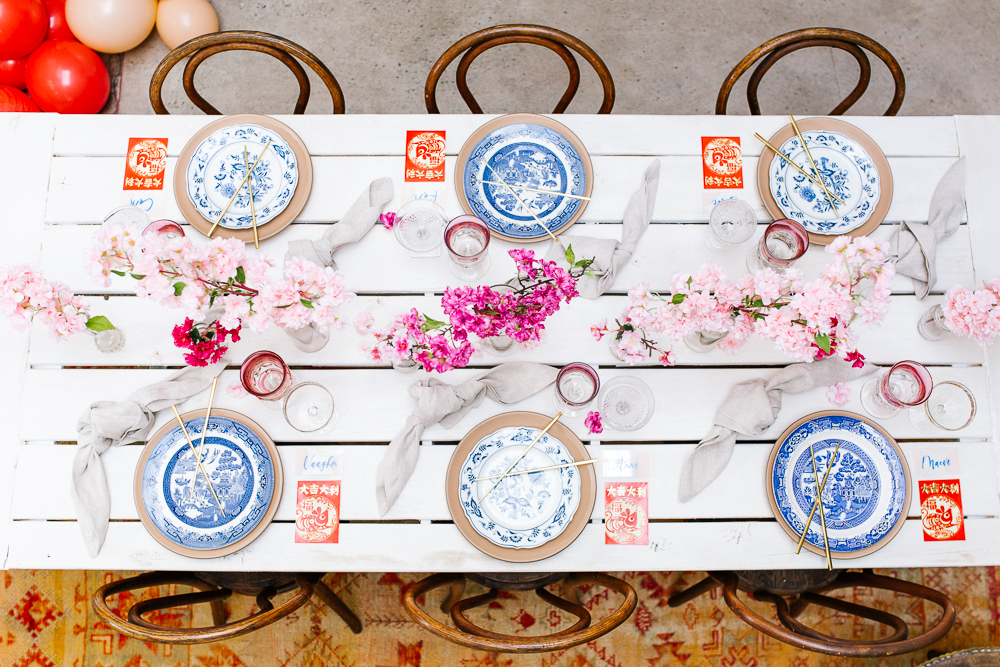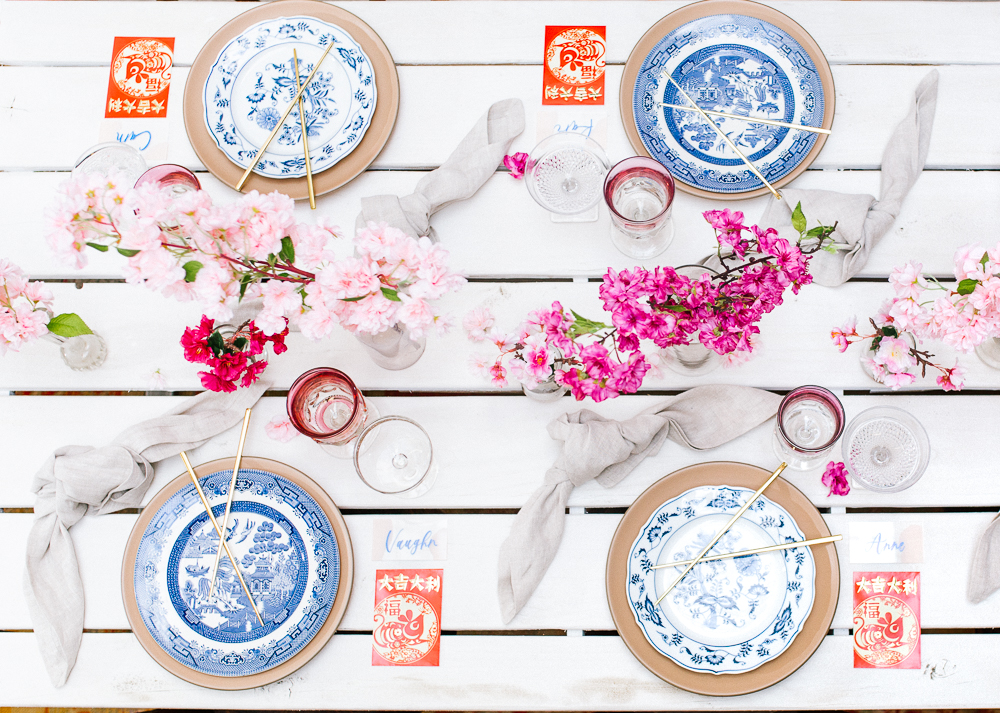 I was pretty set on using cherry blossoms for the florals at this table. Here's the problem with that… Cherry blossoms are not in season during Lunar New Year. So I reached out to my friends at Afloral, they have the most beautiful silk florals and I was so impressed with how they looked in person. You guys must check them out!!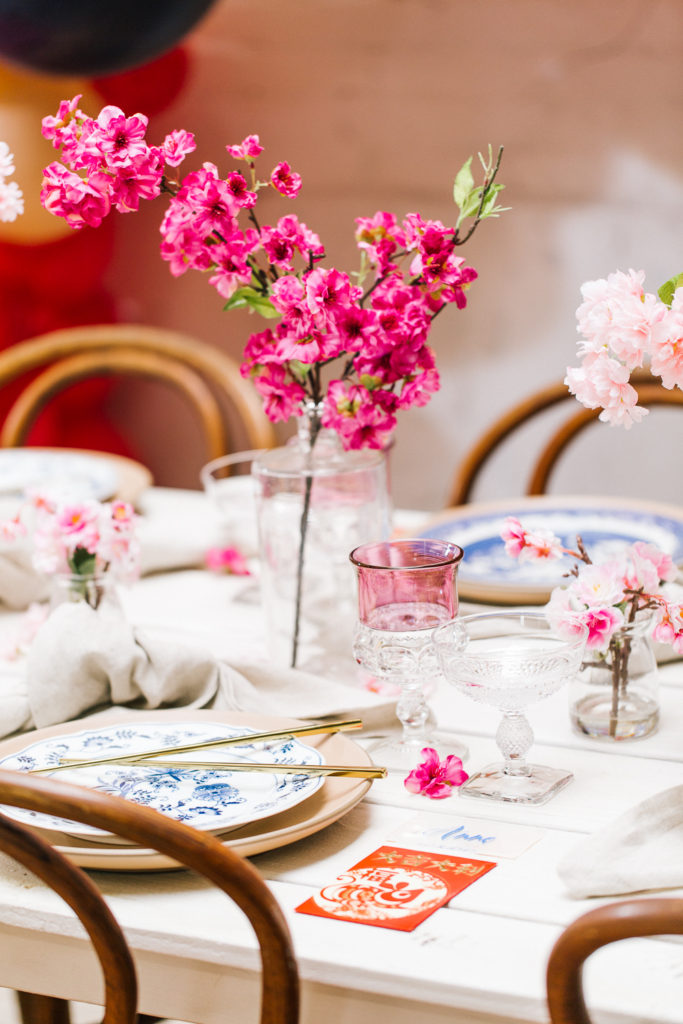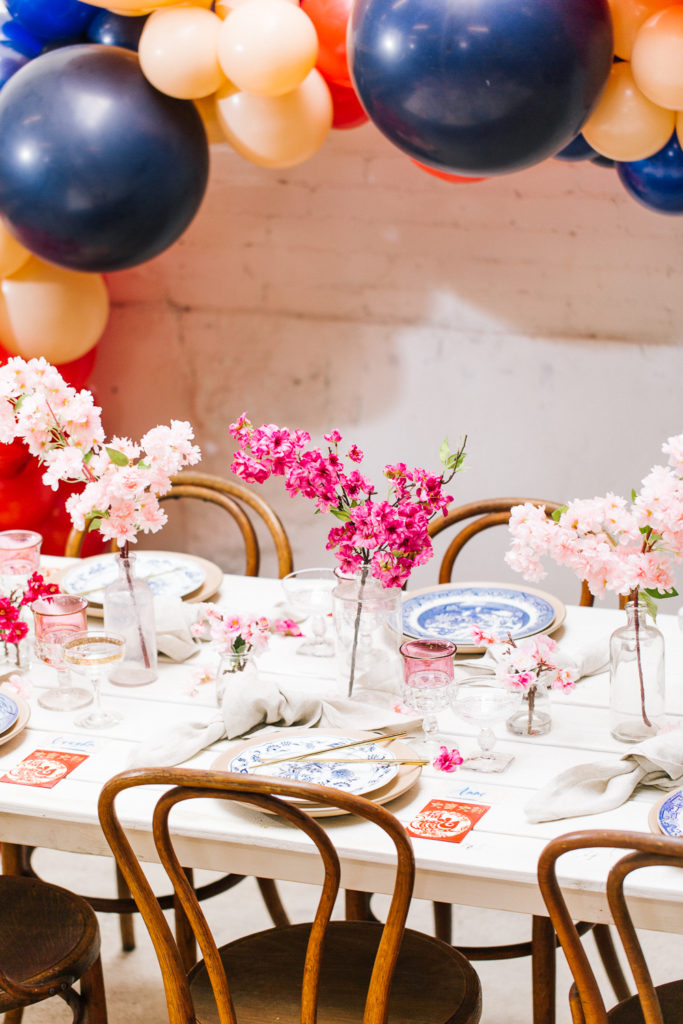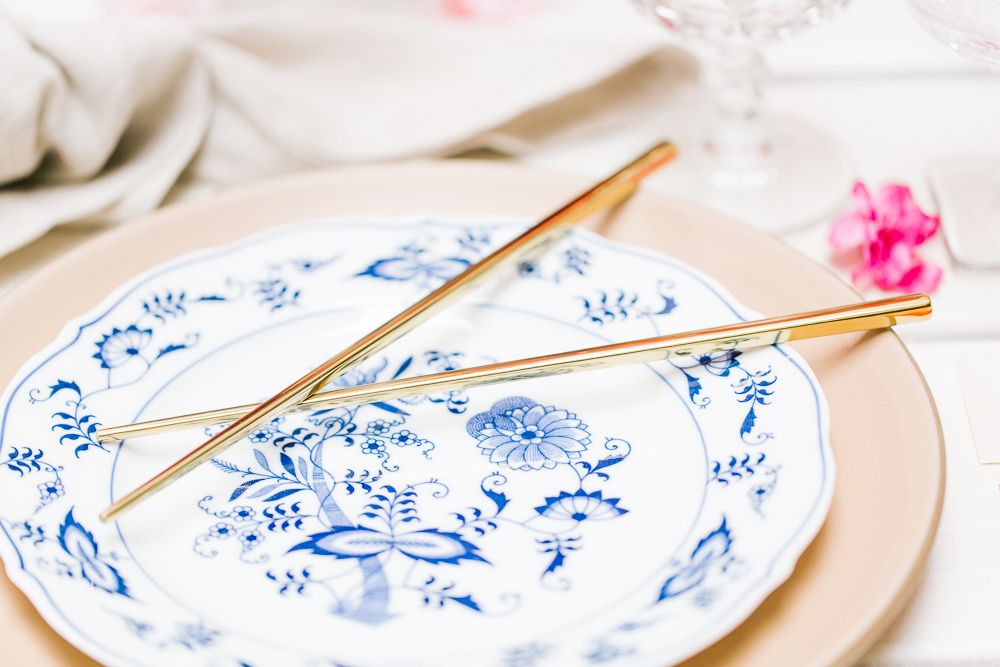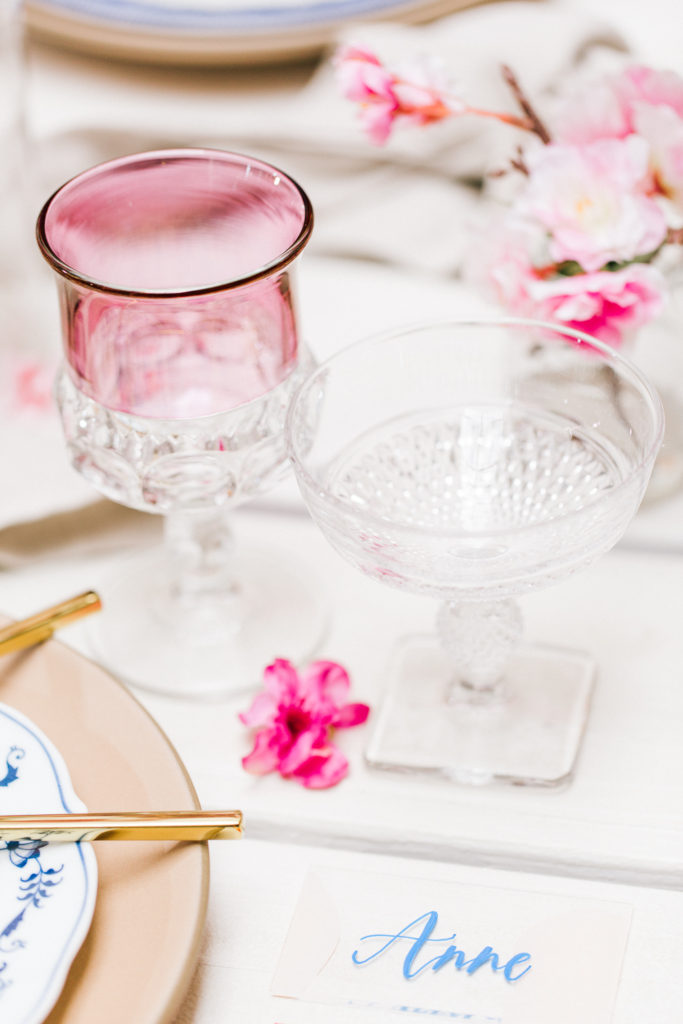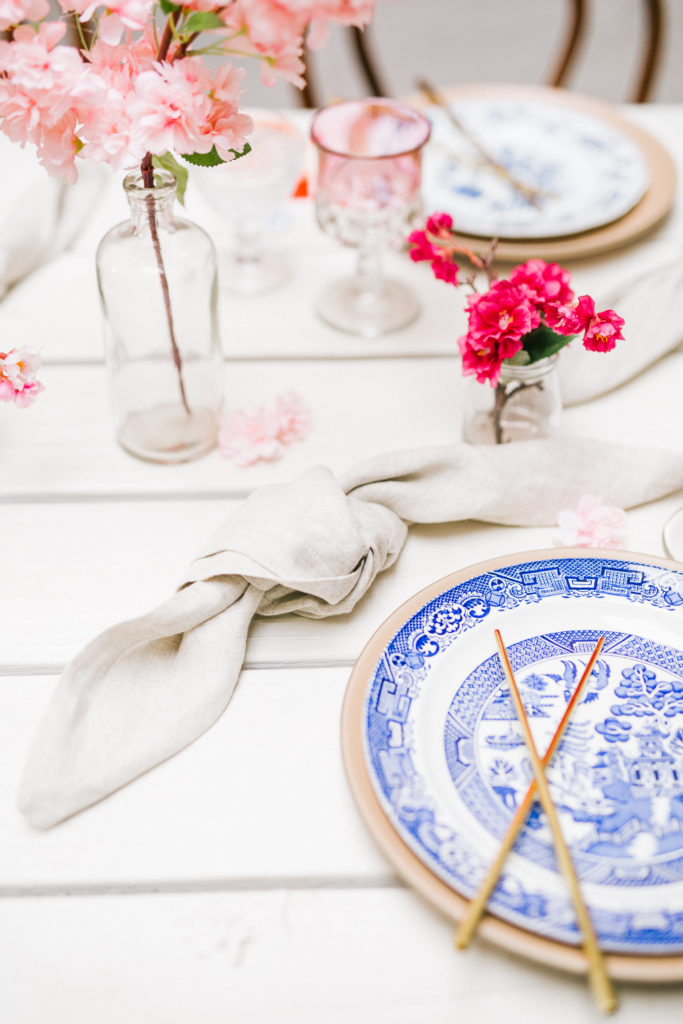 I love the soft tones with the bold blue and red. It all looks so pretty together!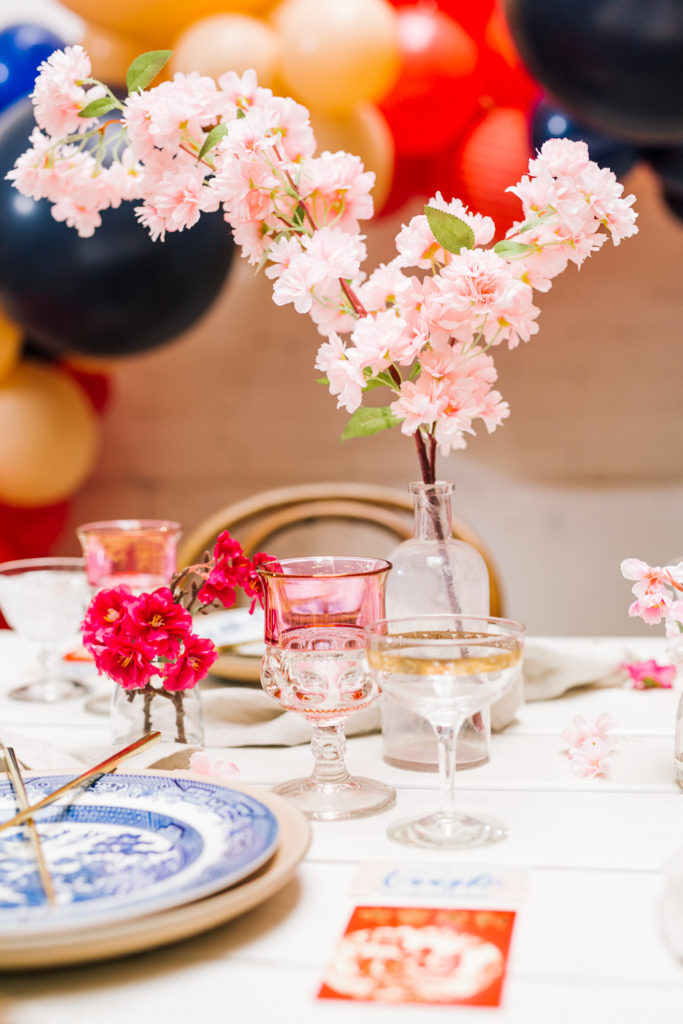 It's always so amazing to see a tablescape that you've designed come together in such a beautiful way. There were so many amazing vendors involved! I feel especially grateful for Sweet Salvage Rentals who always hosts for the these shoots and has the best pieces.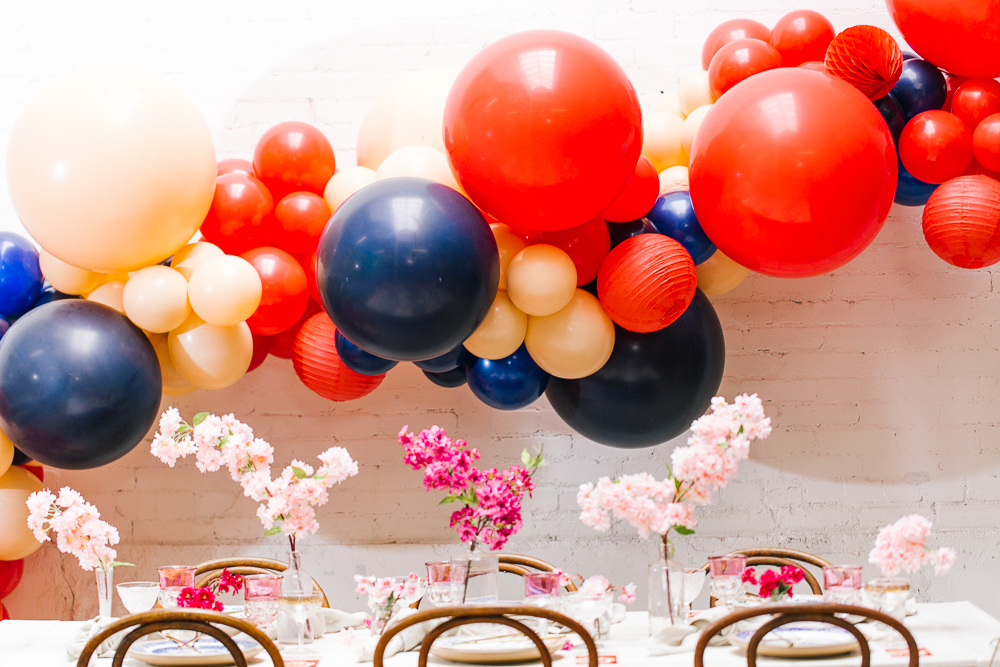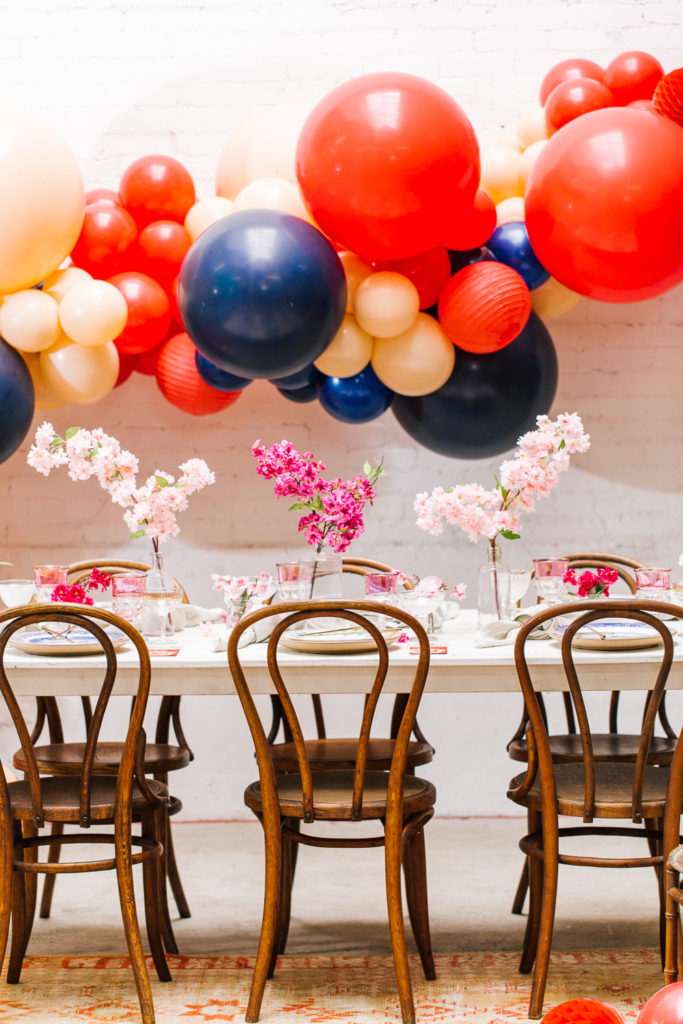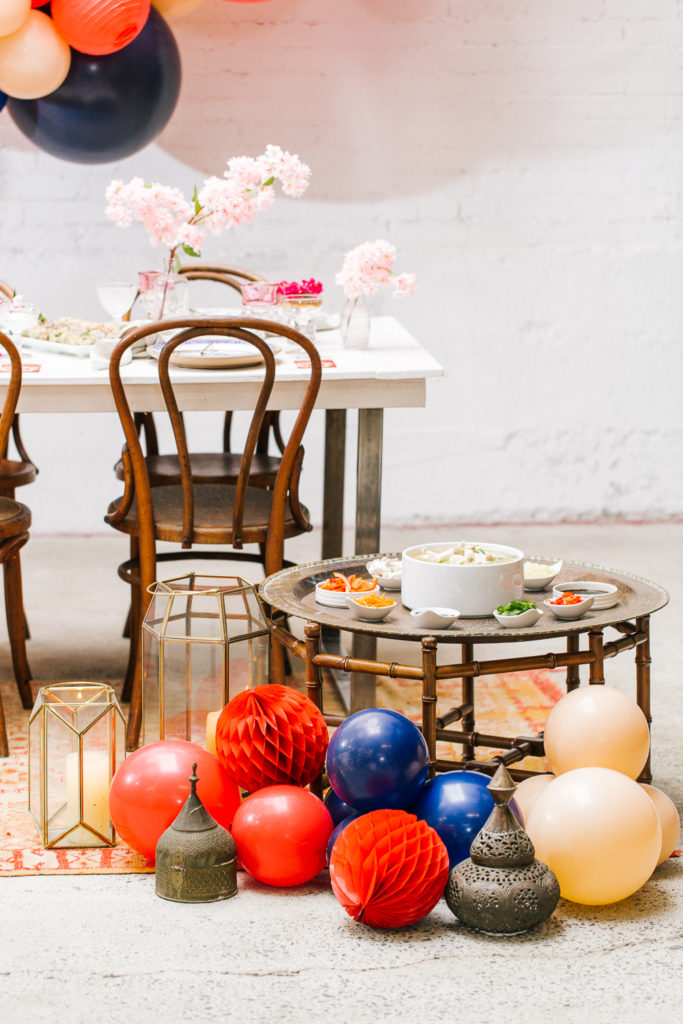 And then we added food… I mean, how could we not?! Colette's Catering brought the most delicious spread inspired by all of our favorite Asian dishes. Man did we eat good that day!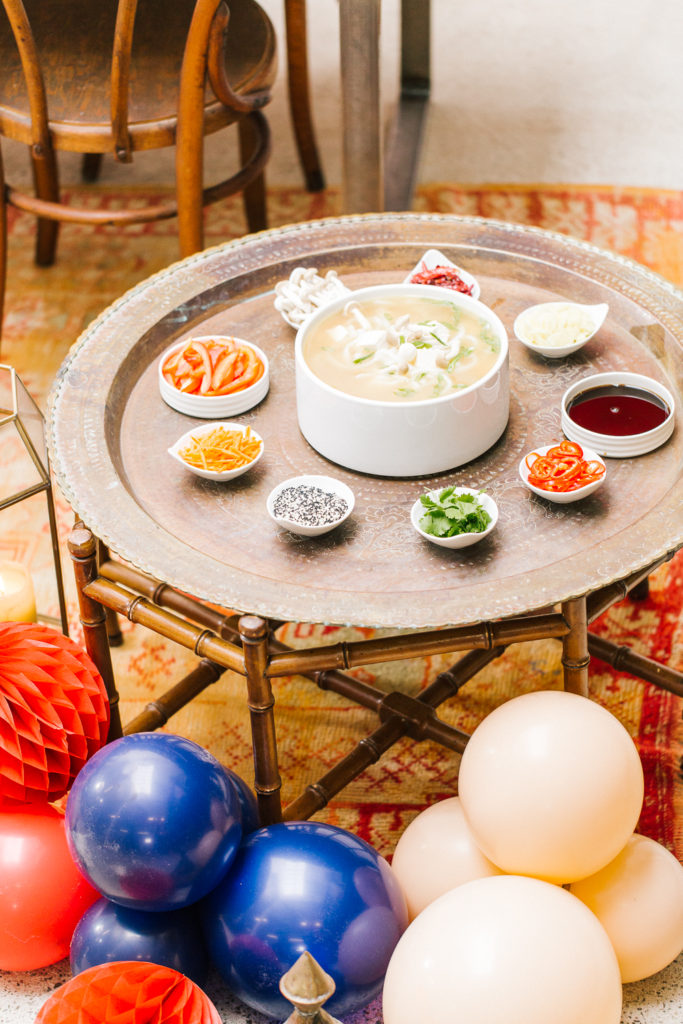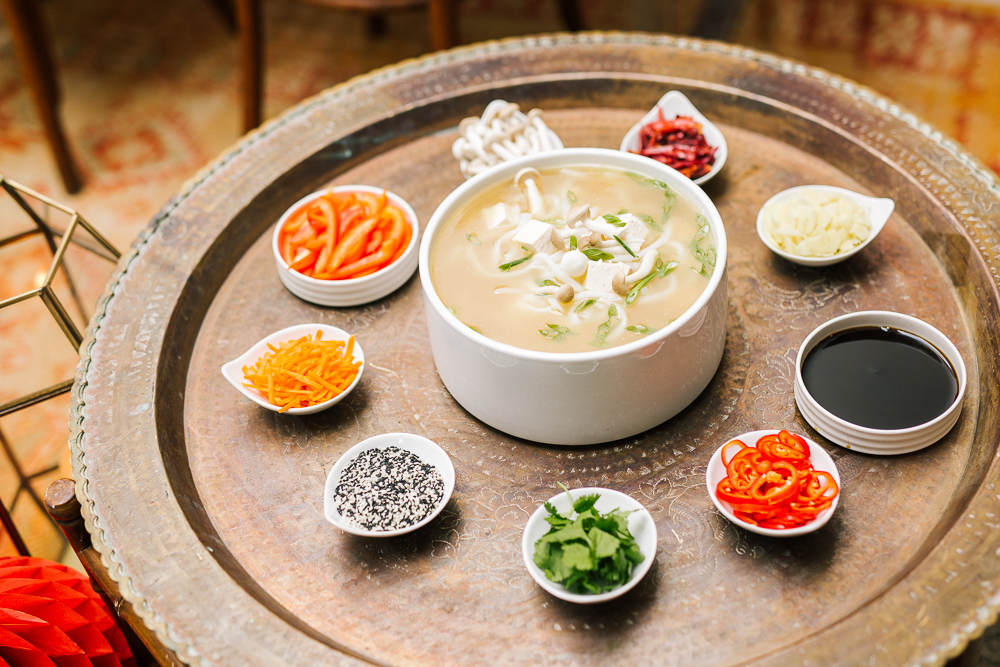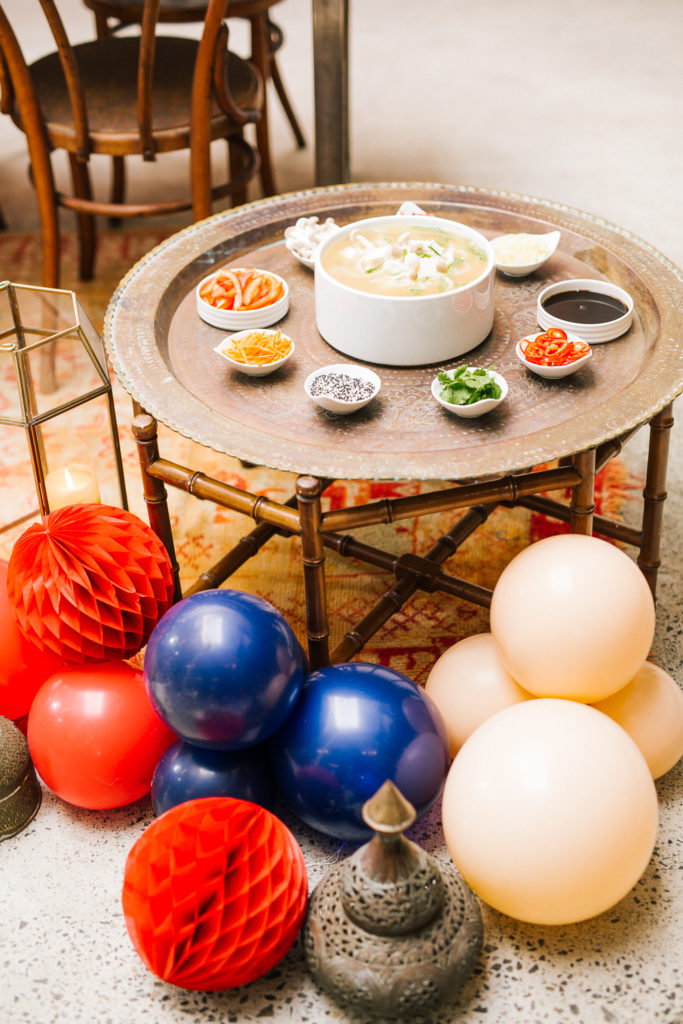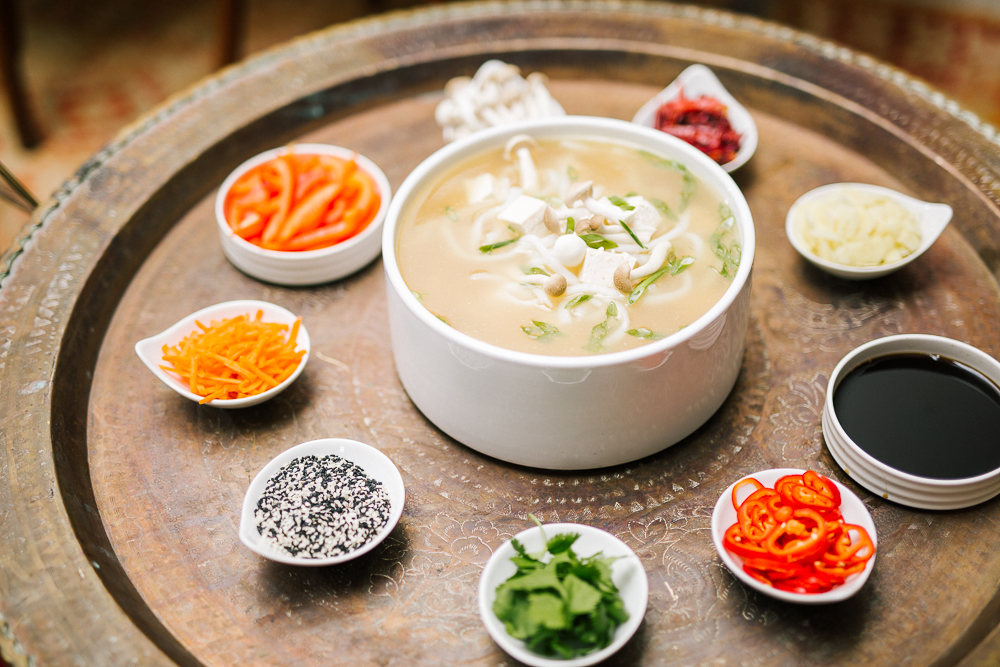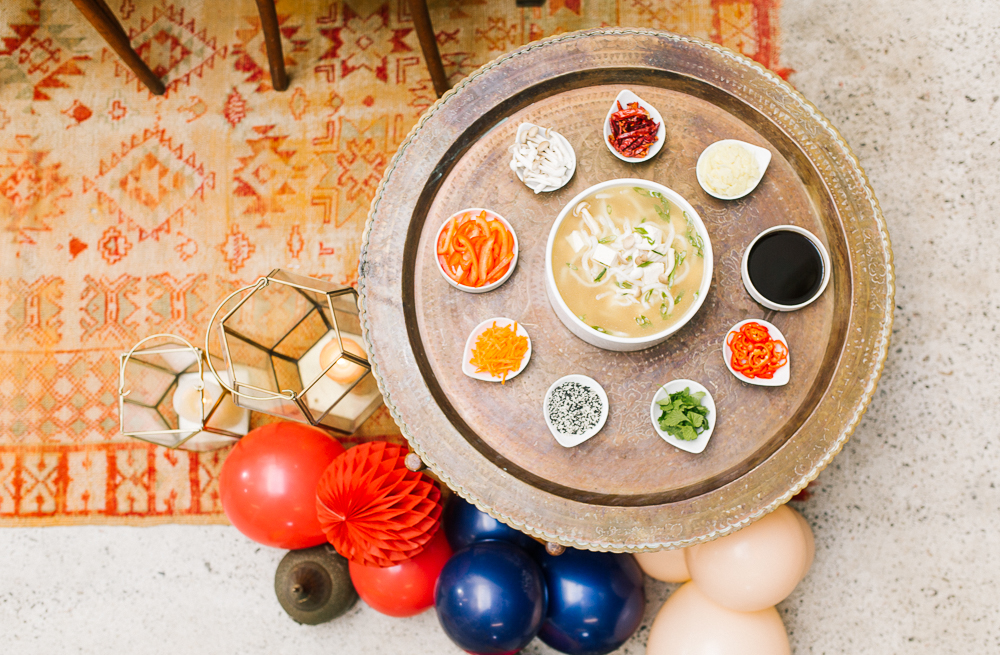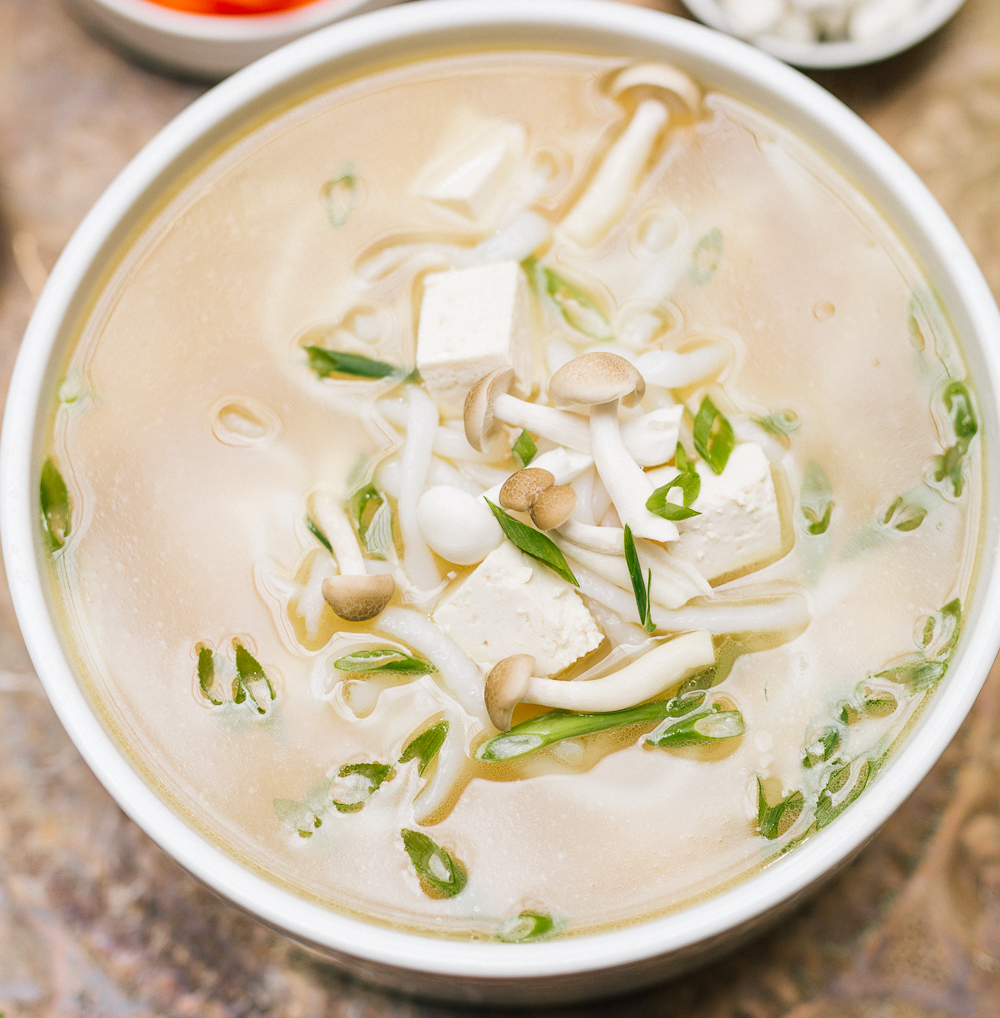 How pretty does this spread look?! Pretty AND delicious!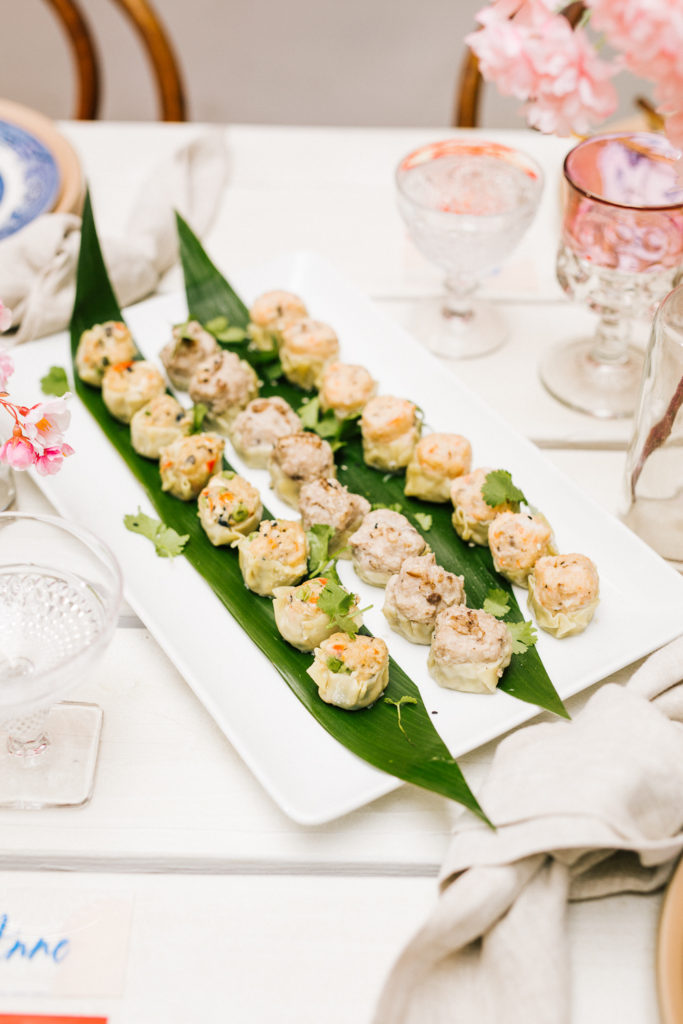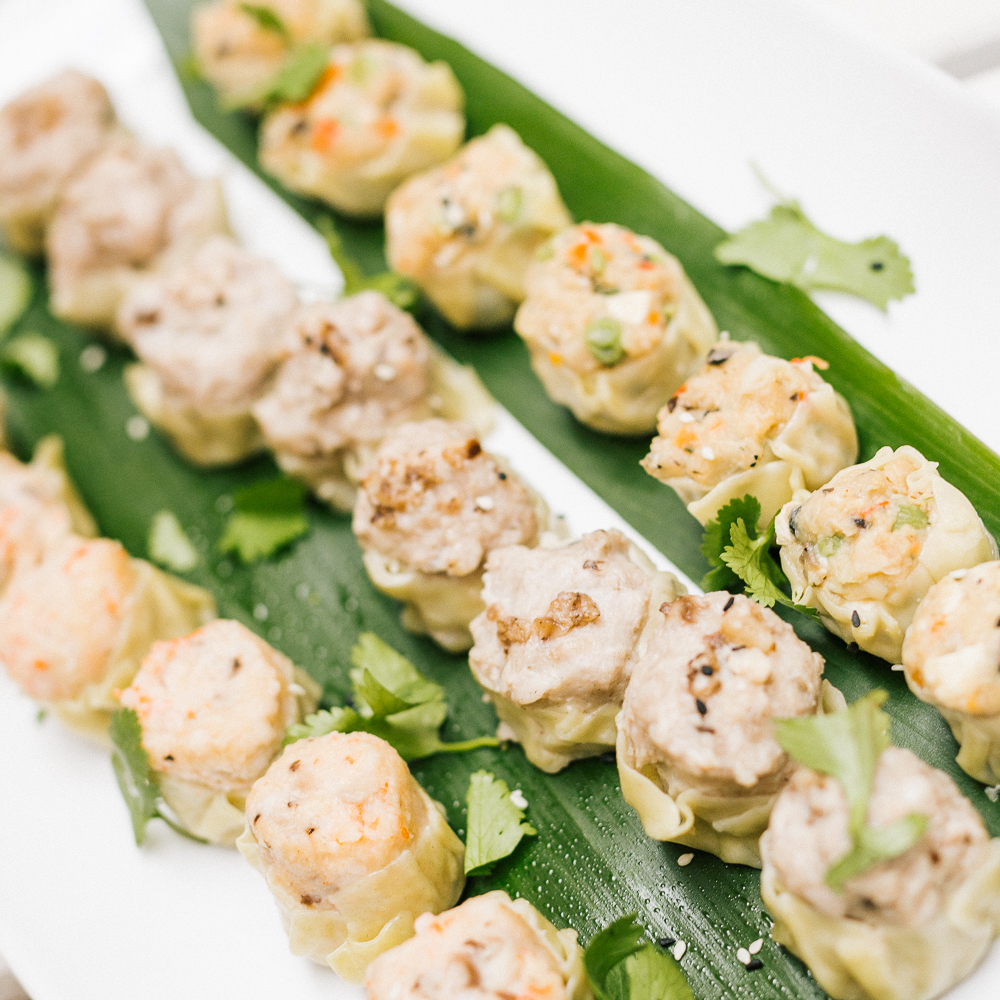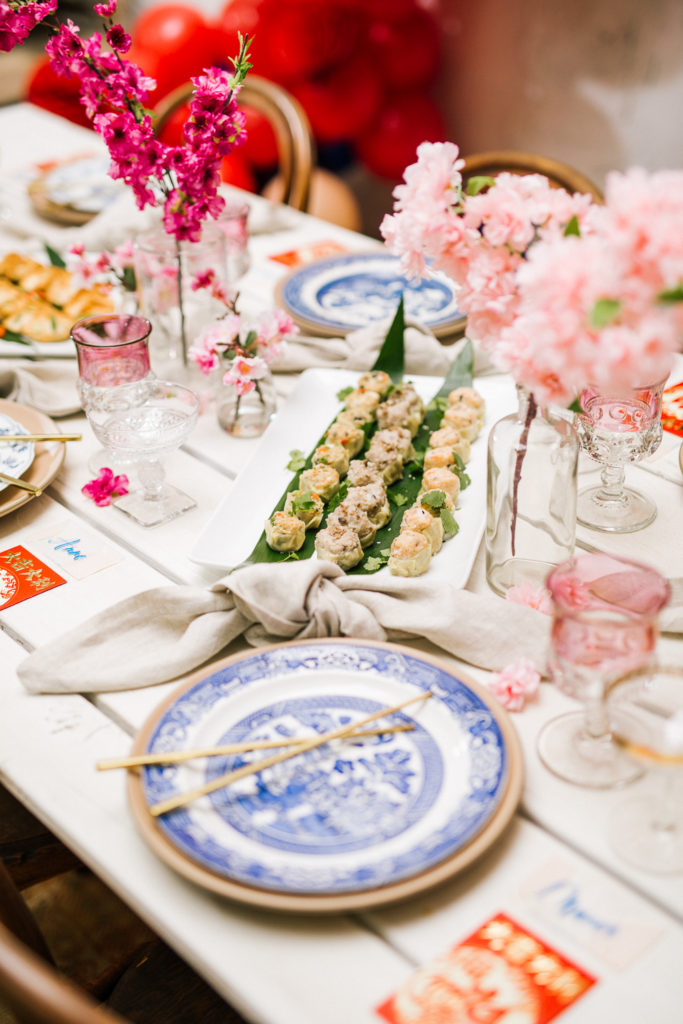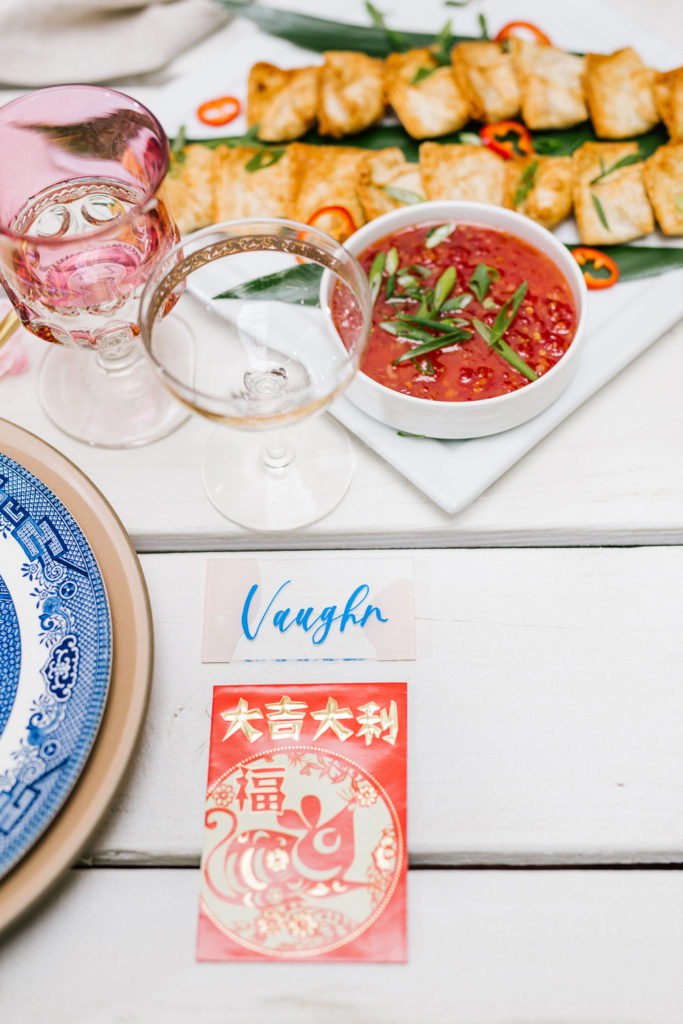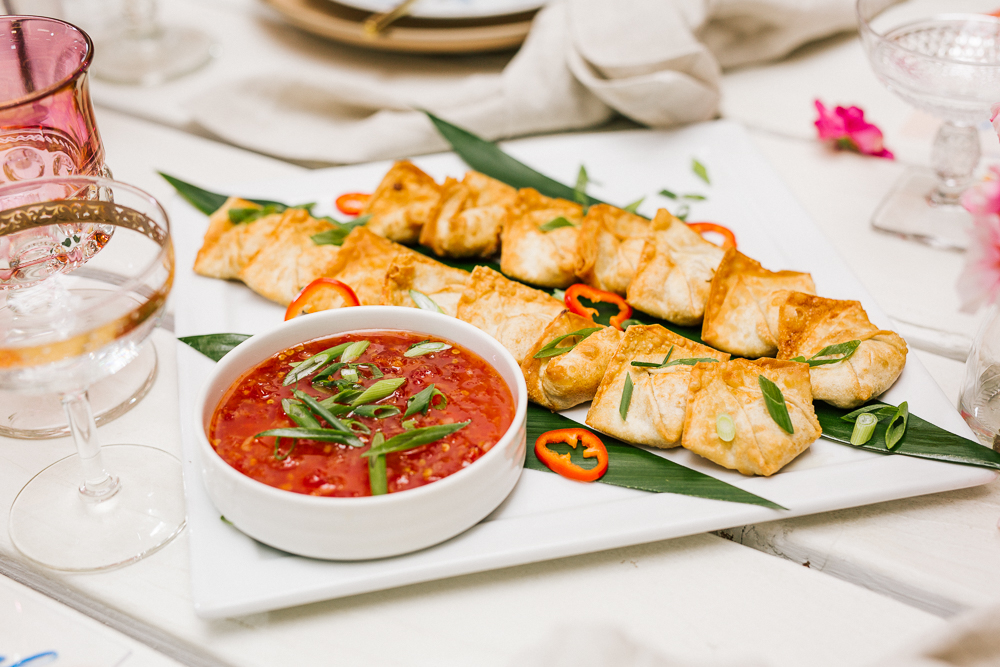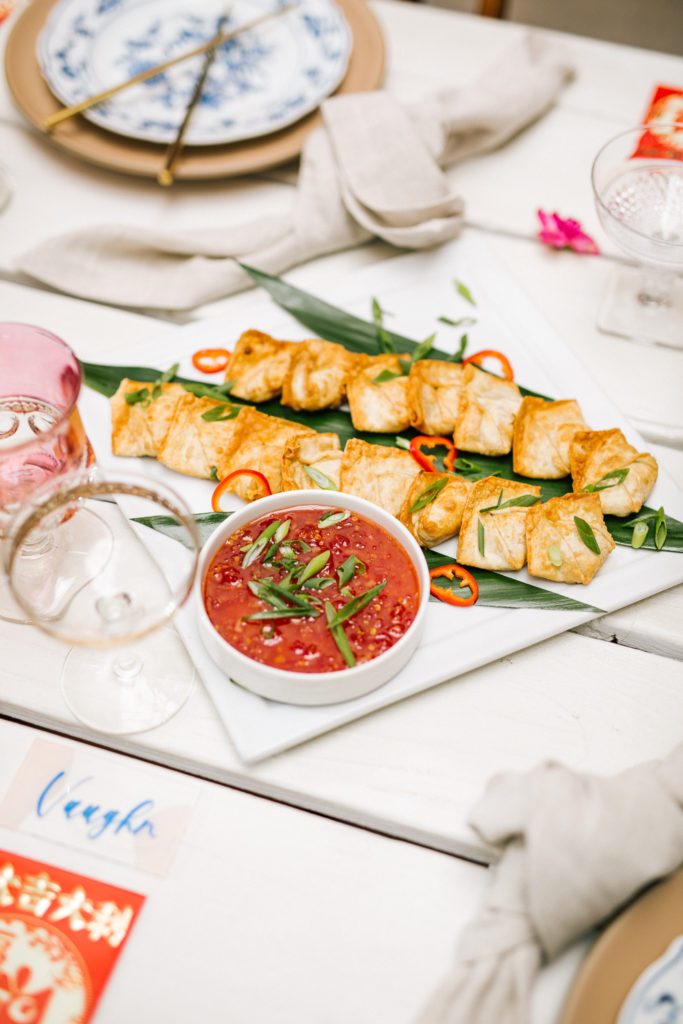 Such an amazing spread! In the most beautiful setting, it doesn't get better guys! Who wouldn't want to celebrate?!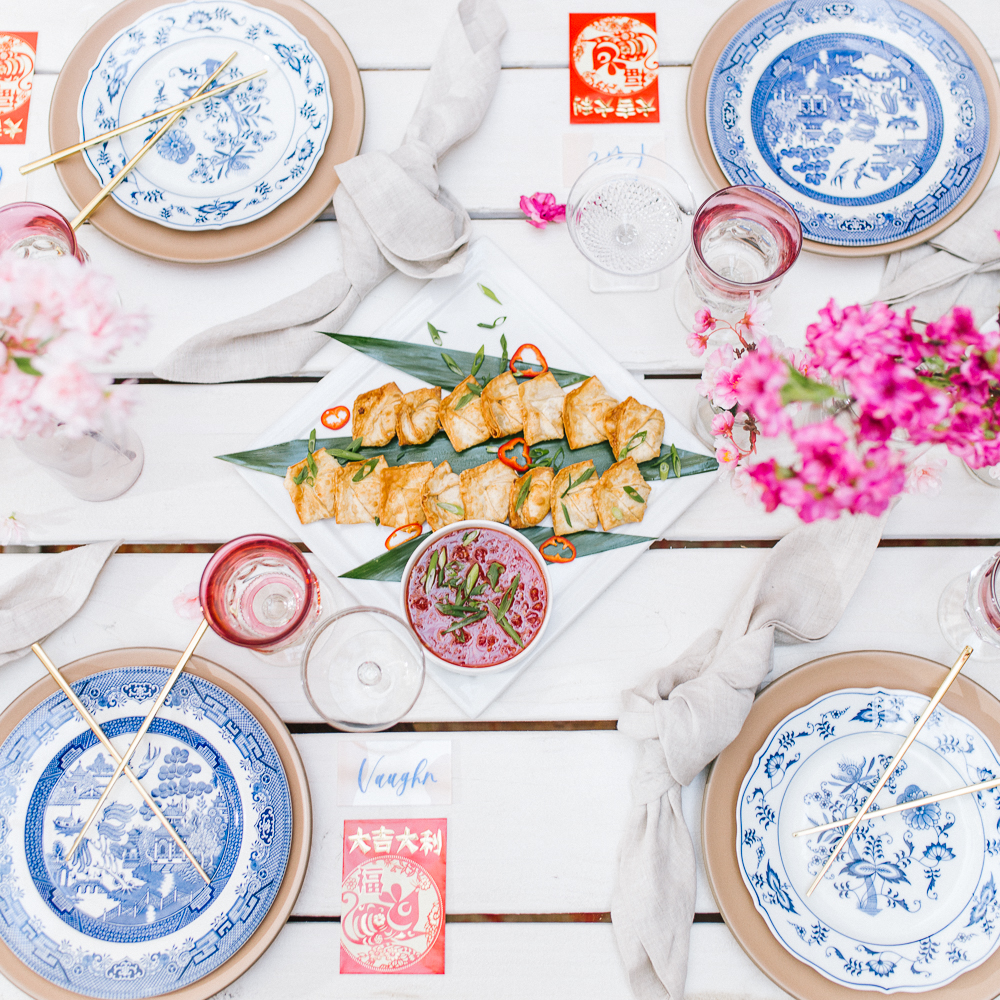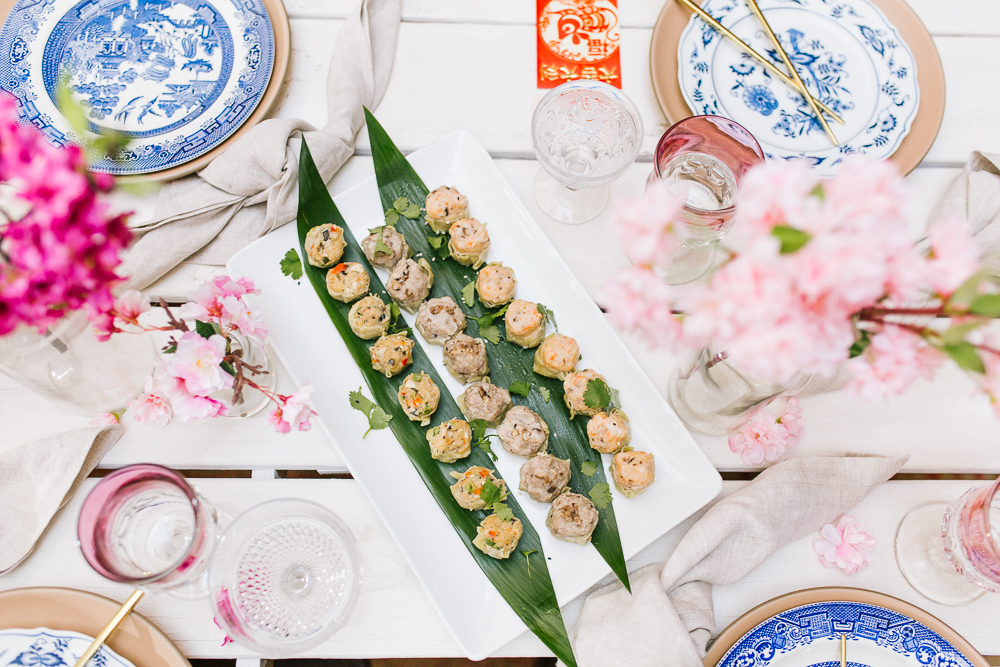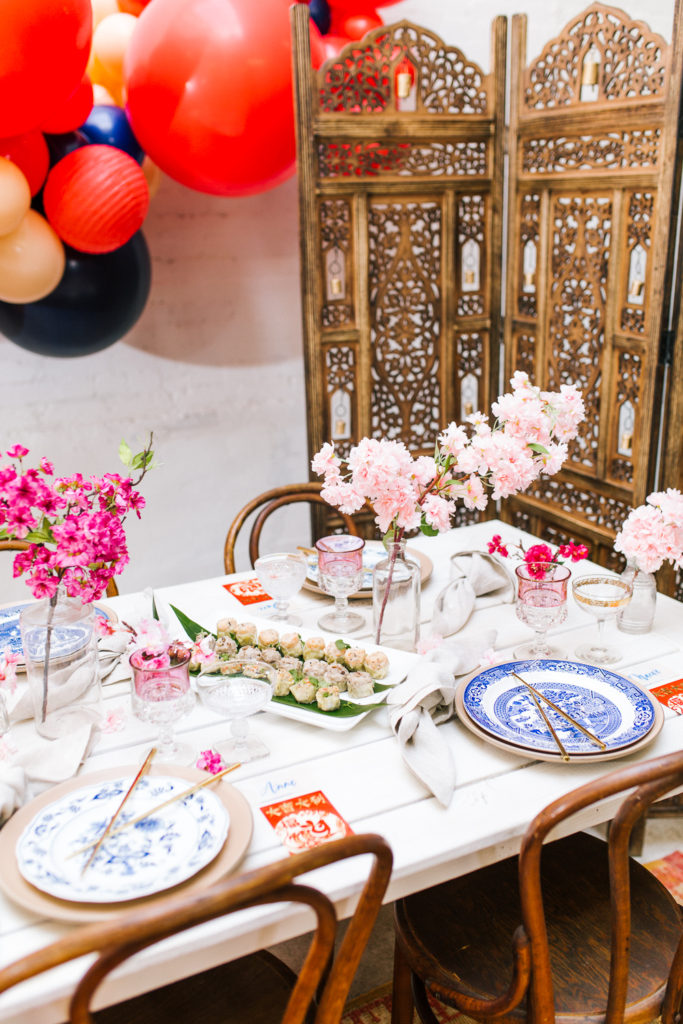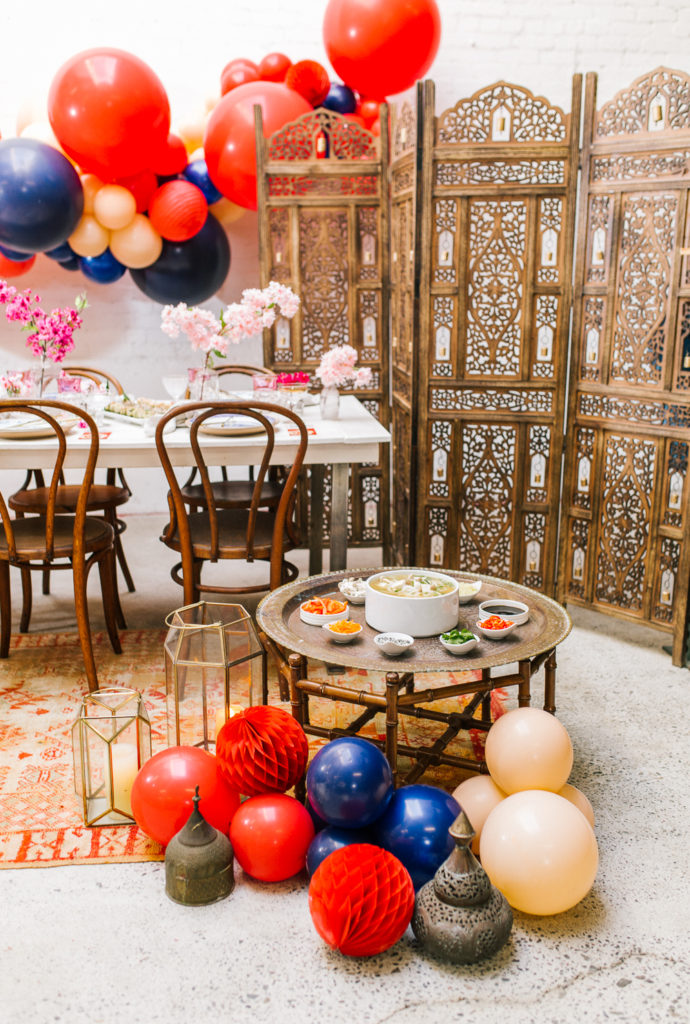 Alright guys, another celebration in the books! Because whatever the holiday, whatever the party, we are here for it!!! Happy Lunar New Year friends!! Have a great weekend!
xx
Jacquelyn