It's here!! The countdown to Christmas! We have so much pretty stuff for you this holiday season. Now our 1st Christmas post has to be all about counting down the days till the big guy gets here. The one, the only, the advent calendar. Each year, we try and find that perfect advent calendar that will fit perfectly into our holiday decor and home. Last year, Duo Studio created this wooden gem for us. You all know by now, us Beijos ladies love us some macrame. So when we discovered Elizabeth Mctague macrame holiday trees we became captivated and had to get our festive holiday hands on them. See more from Elizabeth and her macrame holiday decor soon on the blog. Till then, let's stop and stare and this beauty.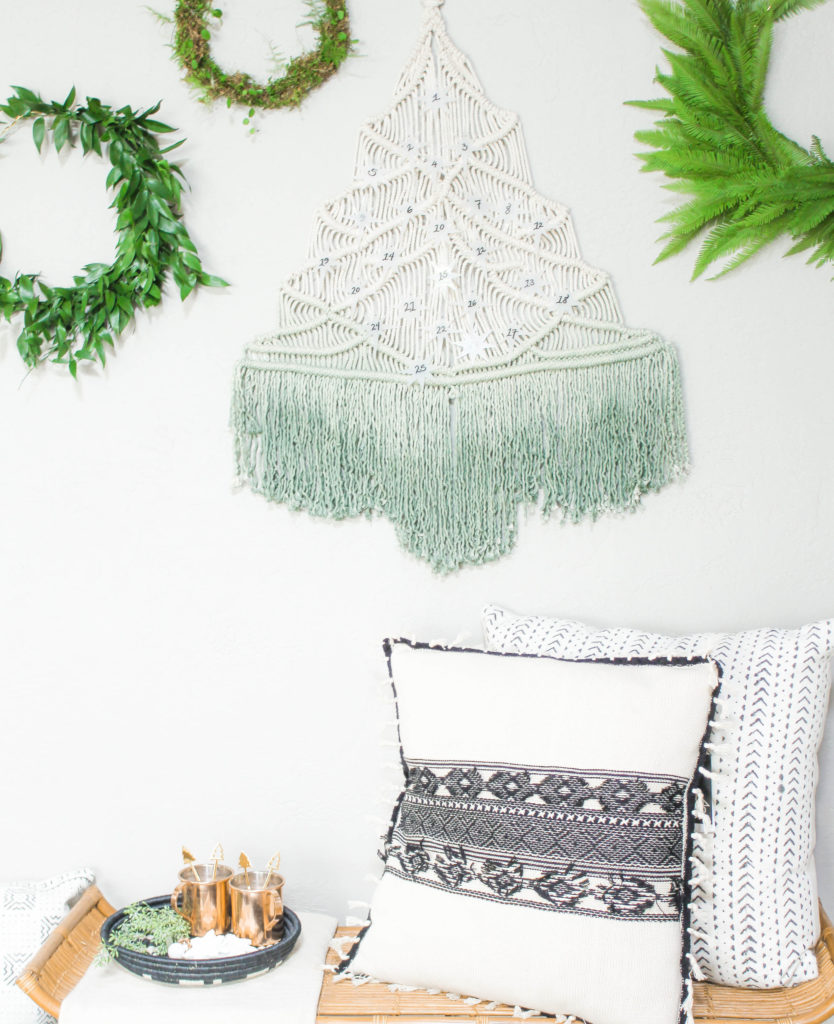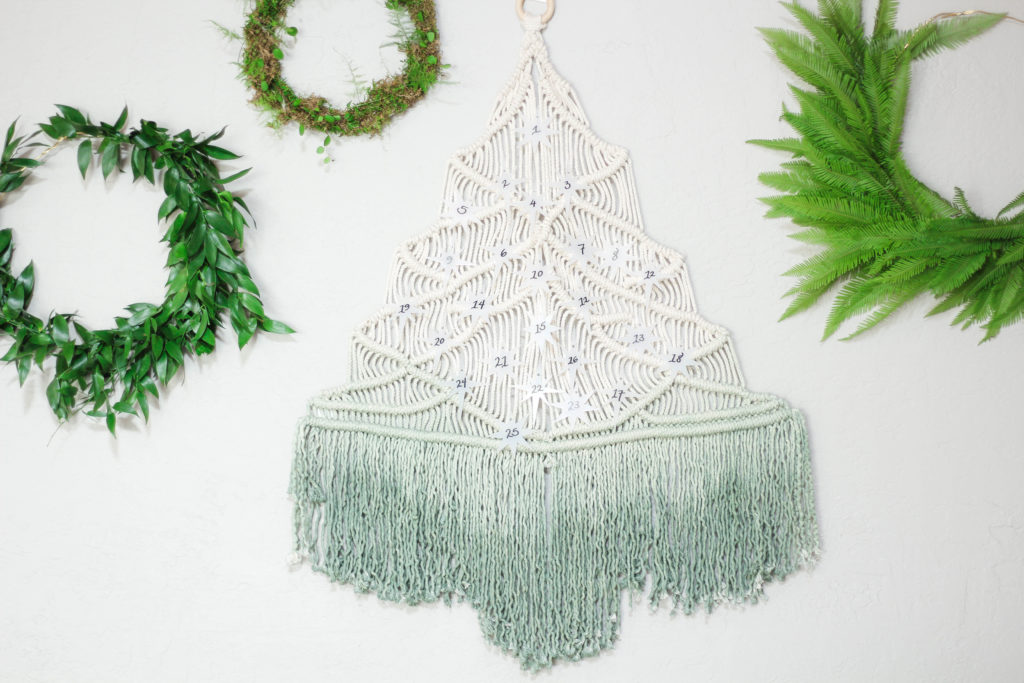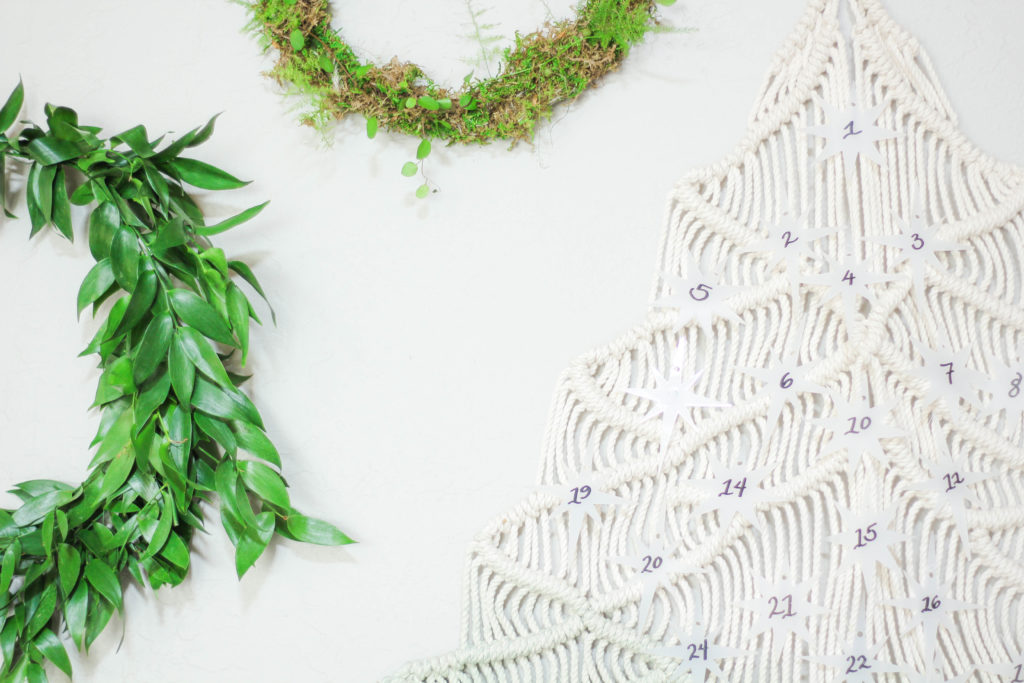 I knew I wanted to have an advent calendar to be made out of macrame. Elizabeth's large holiday tree was perfect! She customized it with an olive green dip dye color on the fringe ends. Now, I just need some Christmas stars to complete the calendar. With the help from pal, Meghann Miniello I got my Christmas stars that she made from a transparent white acrylic. Each star was labeled with their day, and they were ready for their debut.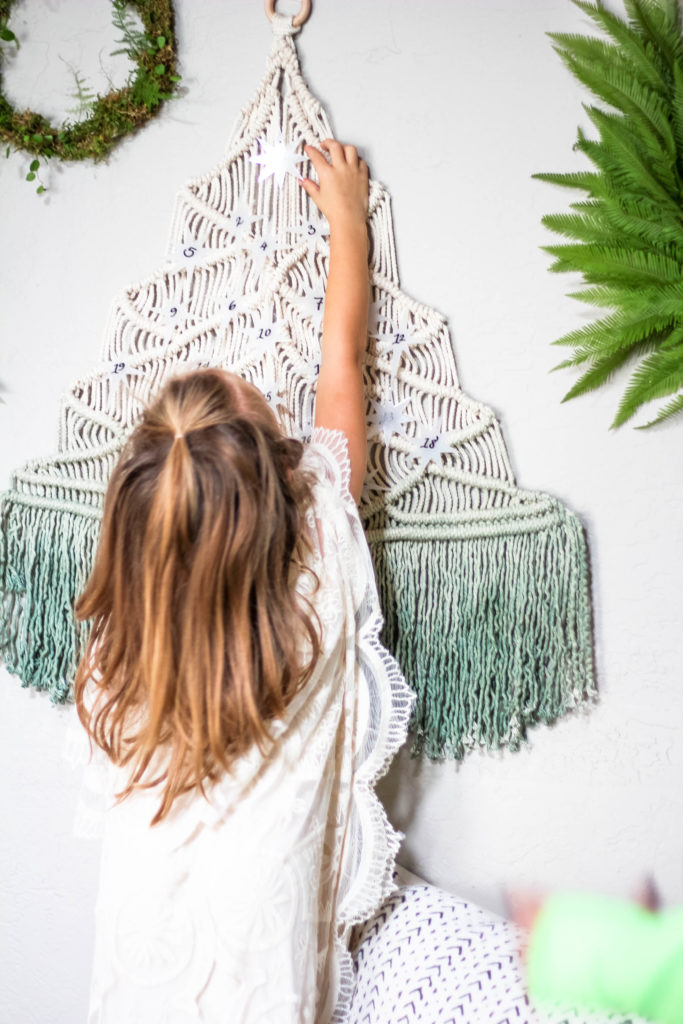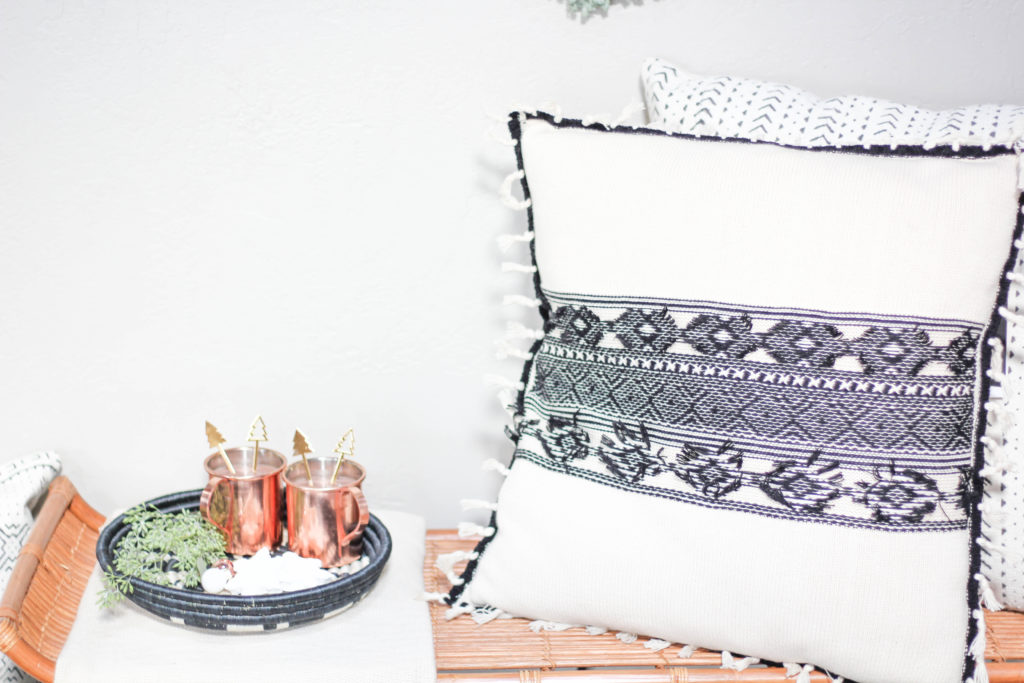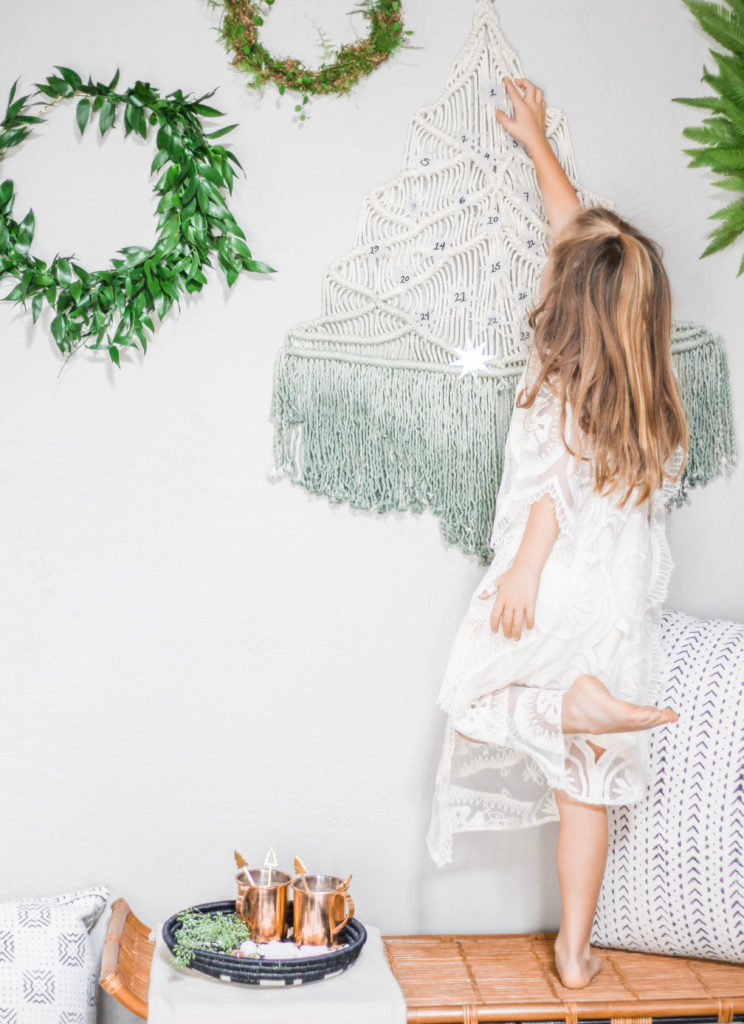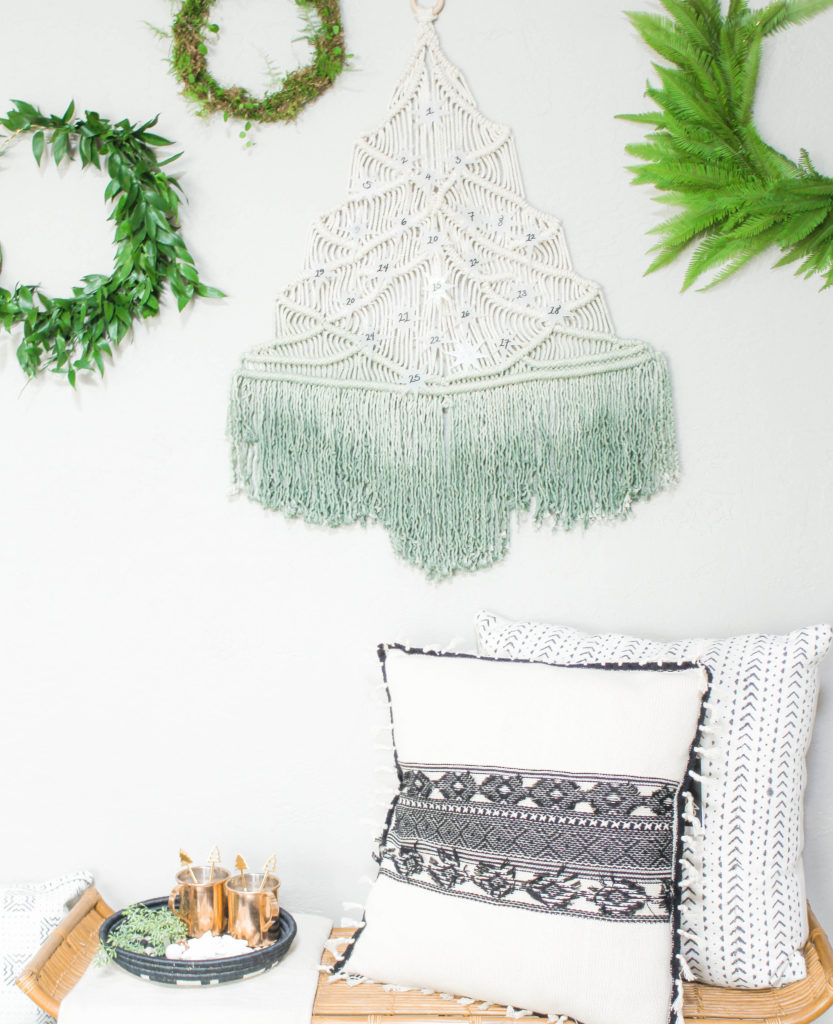 I needed to make this macrame be present in the home and also kid friendly. This little corner of my house was perfect. It's the 1st thing you see when you walk into our family room. Adorned with festive fern wreaths made by Jennifer from Busy Bee Florals, this space was almost complete. No corner in your home is ready without Boho Pillows. A must in each of our homes, well pretty much in every room in our homes. In addition to our ever-lasting love for Boho Pillows, we have a crush on Chaser Brand's Fringe Pillow and Blanket for this holiday season. Now, if you are dying for one of these beauties you might have to wait for next holiday season from Elizabeth Mctague, BUT have no fear, you can always buy one of her pieces and add a holiday splash with your countdown pieces. Make some out of these ornaments, or label these ornaments. There is no limit as to what you can do! Best part, this little piece can be left up all year long way after the holidays are over.
xx
Abby