Continuing our holiday posts this week with some at home Christmas decor!  If you're like us, you spent the first weekend of December decking your own halls with holiday cheer.  Each year we like to find fun and new ways to decorate our homes, ways that are festive and stylish.  I spotted these amazing macrame Christmas trees by Elizabeth McTague on her Instagram feed back in October and knew I had to have one in my home!  The other ladies agreed, these were something we each needed!  Abby even had her make one for an advent calendar which we posted last week here.  It's a little too late to get one of these for yourself this year, but you know how the holidays always creep up!  So you better get your macrame Christmas tree soon for next year!
Here are ways we each decorated ours in our home!  I created a little winter wonderland over our piano. We spend lots of time as a family listening to my husband play for us, I see lots of Christmas carols being sang in this little nook this month!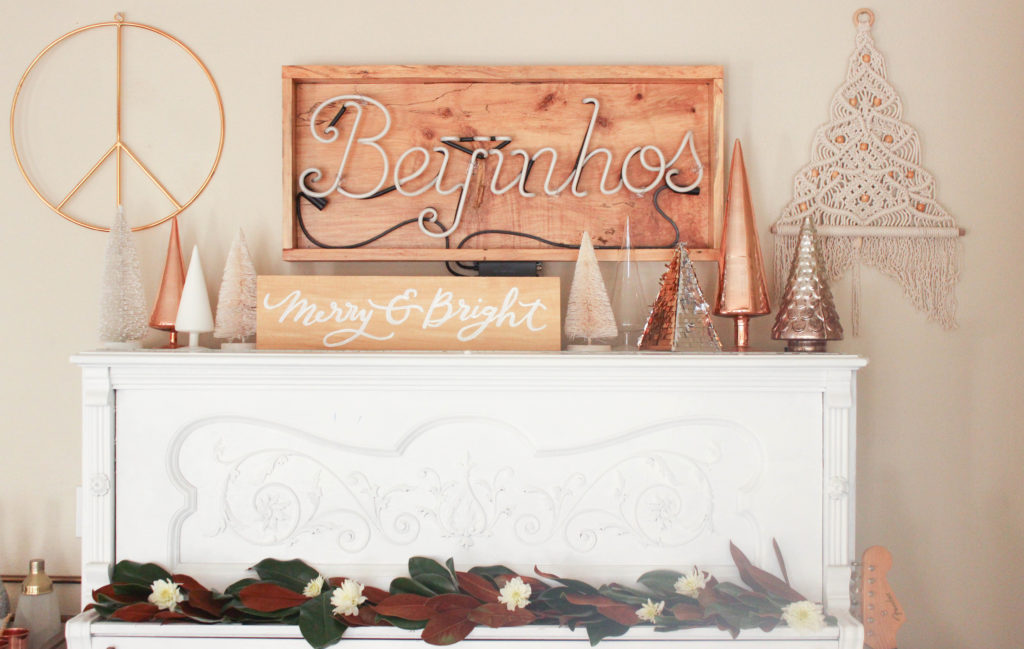 Leah chose to have her macrame tree hang over her fireplace, perfect spot since the fireplace is the ultimate hot spot for Winter!  Love the colorful stockings and the print from Land of Nod to accessorize it!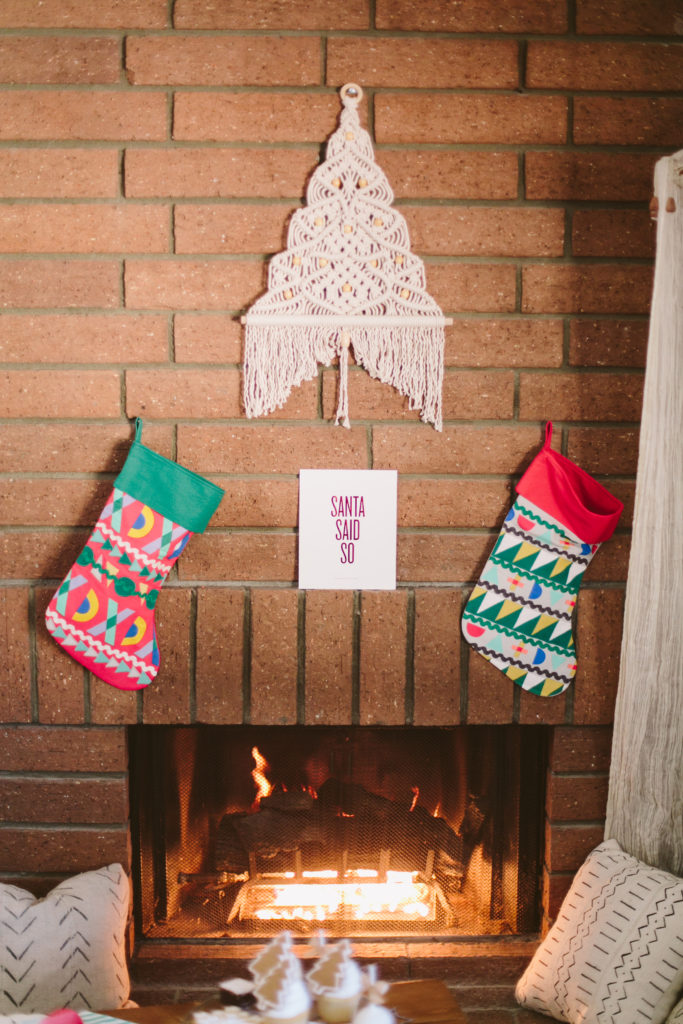 Last but not least, Abby wanted to spread the cheer in her entry way, mixing the holidays with this fun Summer print!  We love the juxtaposition of the two!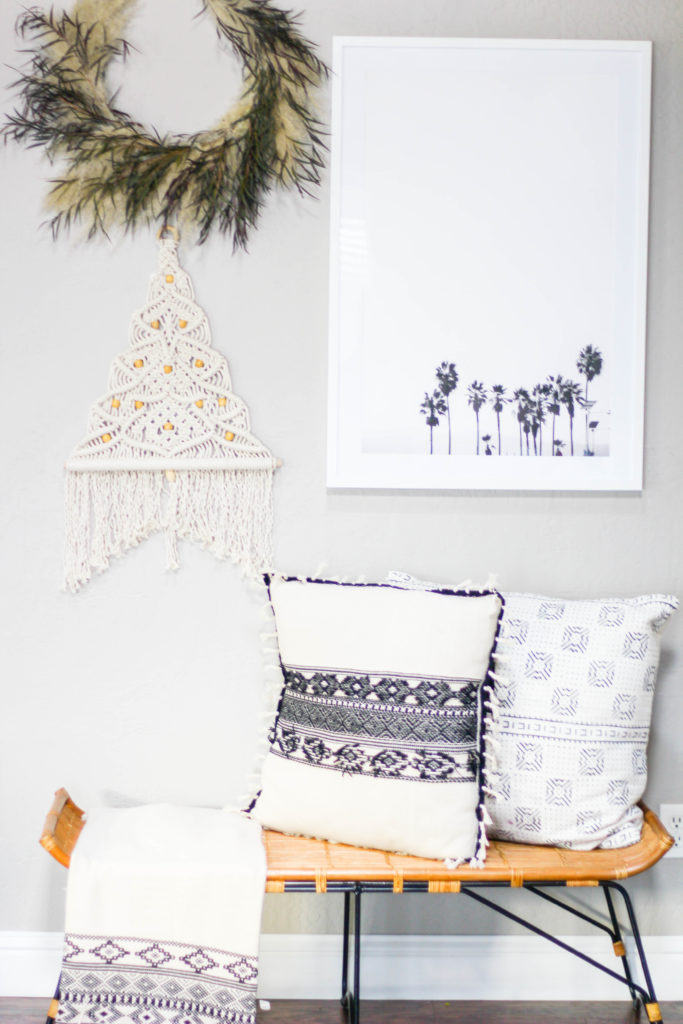 Hope this inspired your holiday decor!!
xx
Jacquelyn