Well, our favorite family asked us to be a part of a special event yet again!  Tina and Brian are the absolute best and had a special theme in mind for Mila's 2nd birthday party this year.  You may remember her sweet Boba Party last year, one of our favorites!! But this year they wanted to focus on Mila's favorite movie – the only movie she watches – Ratatouille!!  Which goes so perfectly for turning two, right?!  RataTWOille!  Well without further ado, here's our little take on this fun theme, don't worry, nothing too cheesy ;)  It's also featured today on 100LayerCakelet!
Photos by Alison Bernier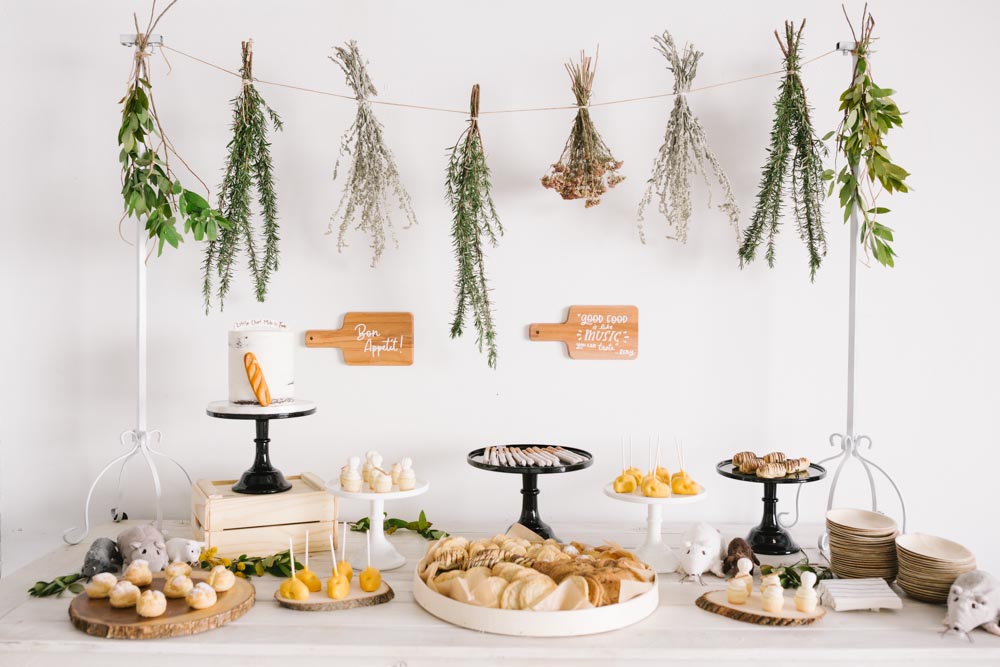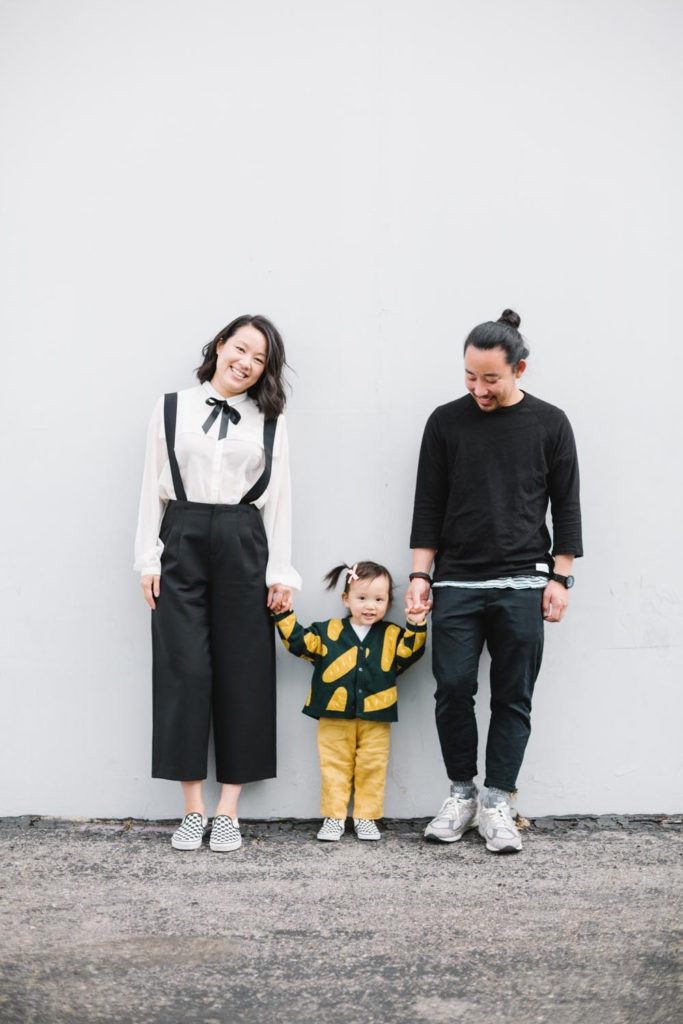 We went pretty simple for the tablescapes – we were thinking a little French Bistro!  Mismatched chairs, herbs as centerpieces, and baguettes at each place setting!  For the tabletop we went with bamboo plates from L'entramise and black and white striped napkins from Daydream Society.  The tables and chairs were rented from us!  Our own collection, which we are happy to offer to clients.  Pieces of mustard flower were placed on each plate for a pop of color by French Buckets and we of course had to have rats!!!  These cuties were found at IKEA, and used through-out the party!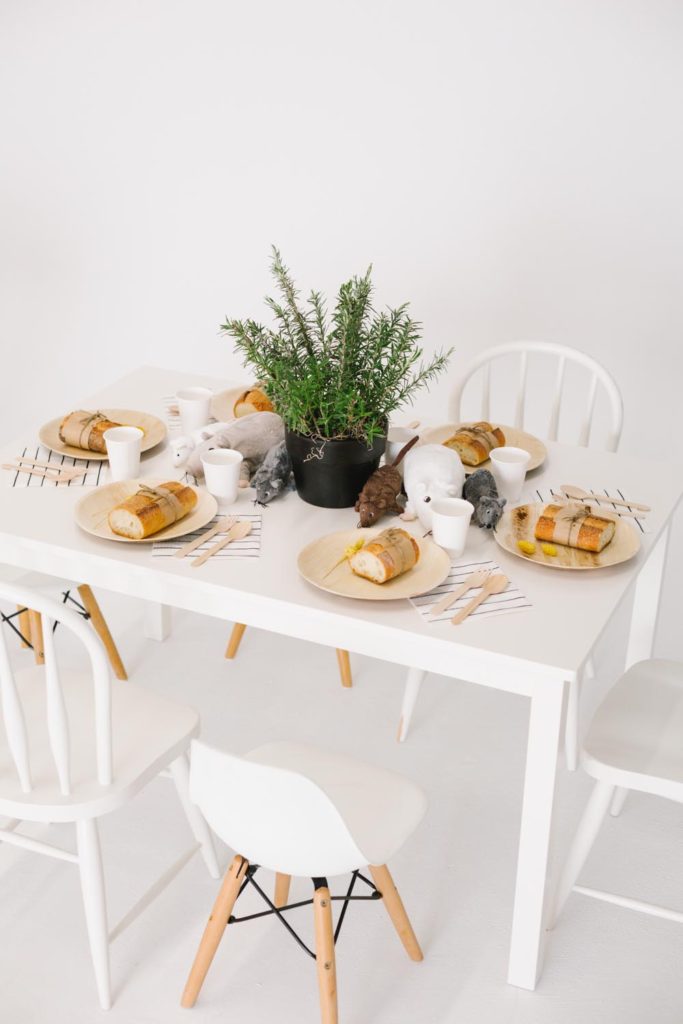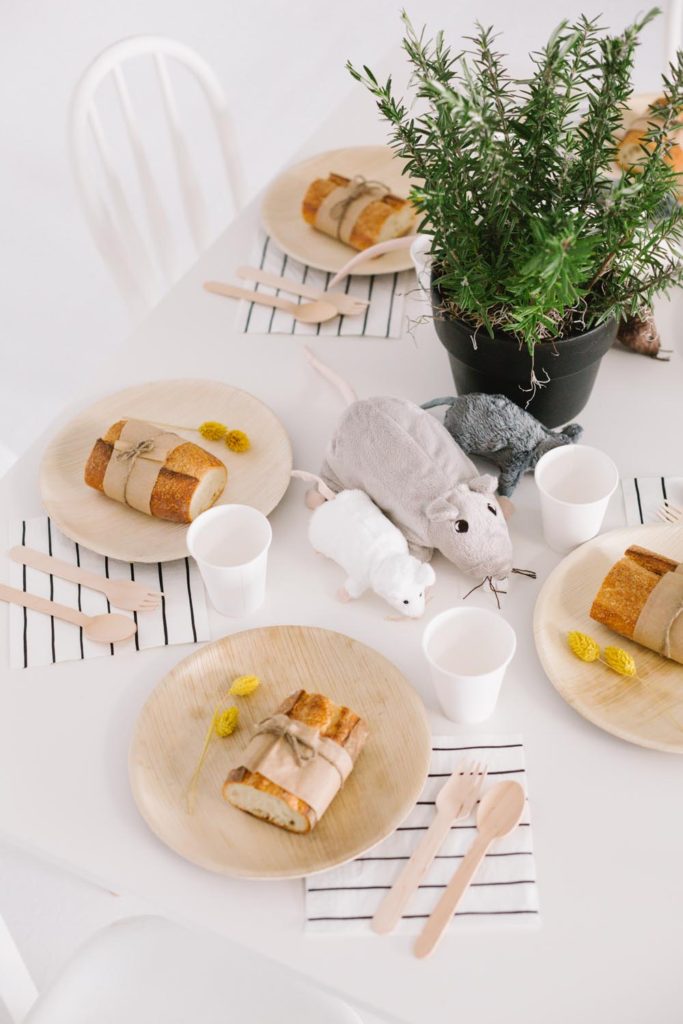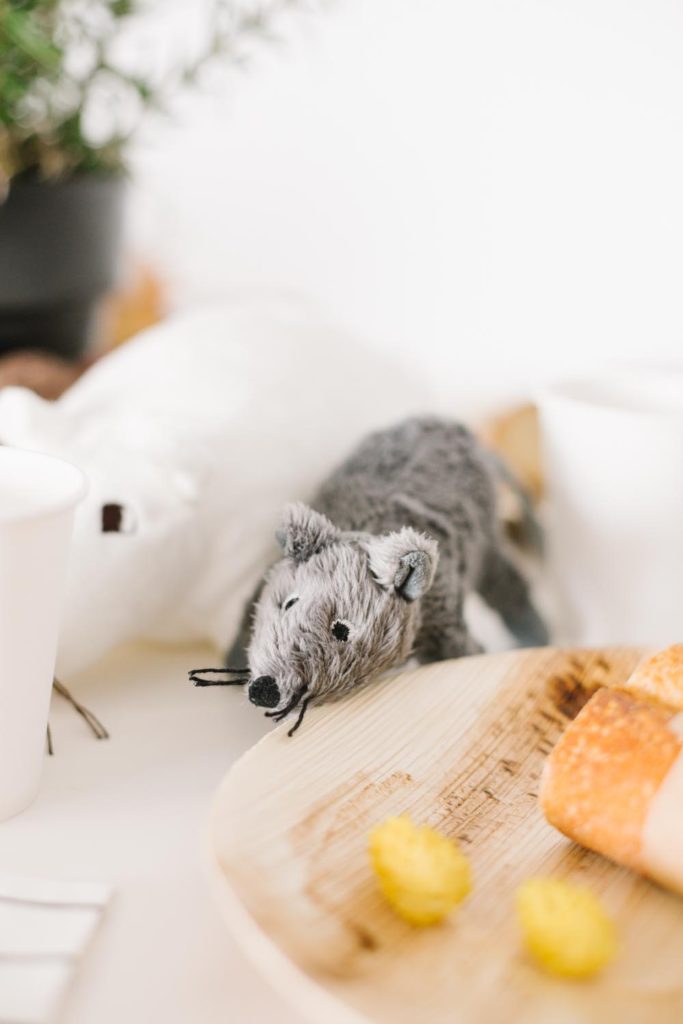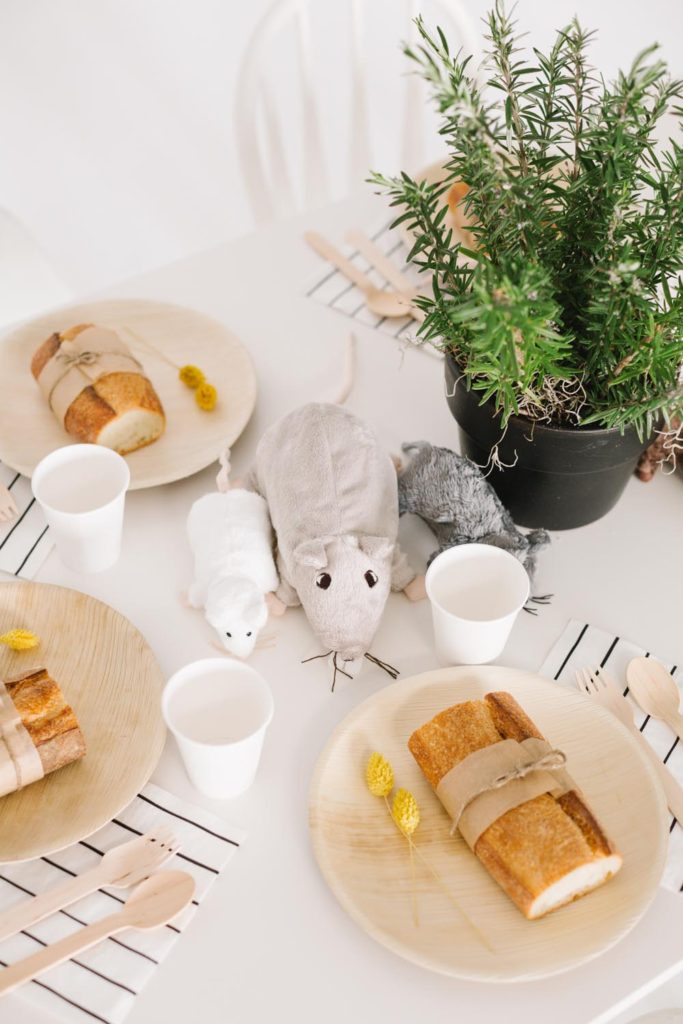 The party was held at Wolf Camp, a local Costa Mesa venue that is such a fun place to host an event.  With it's clean white walls it makes for the perfect backdrop to create anything you desire!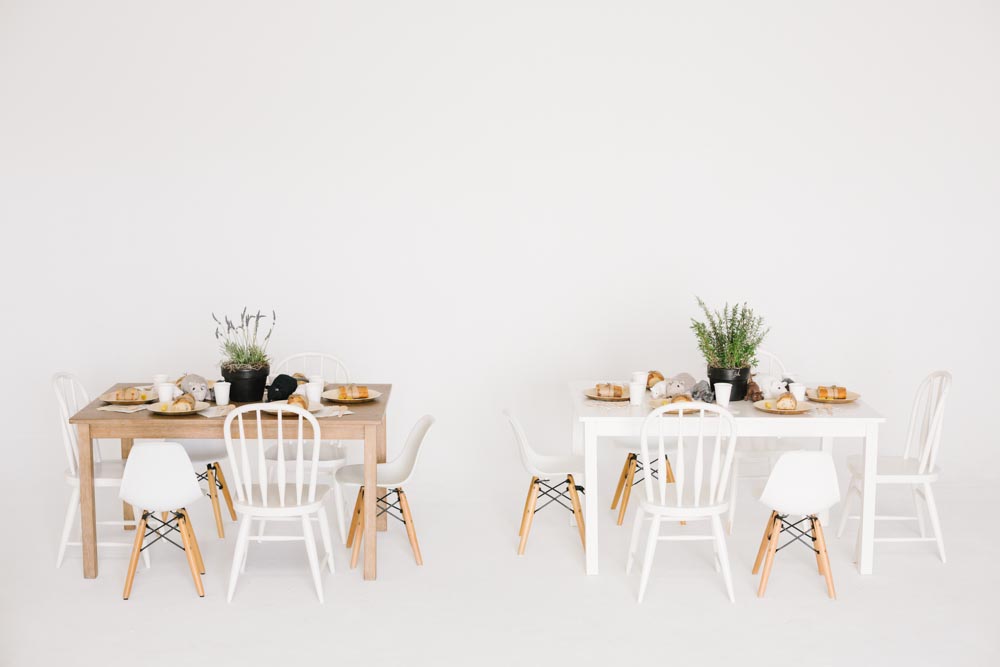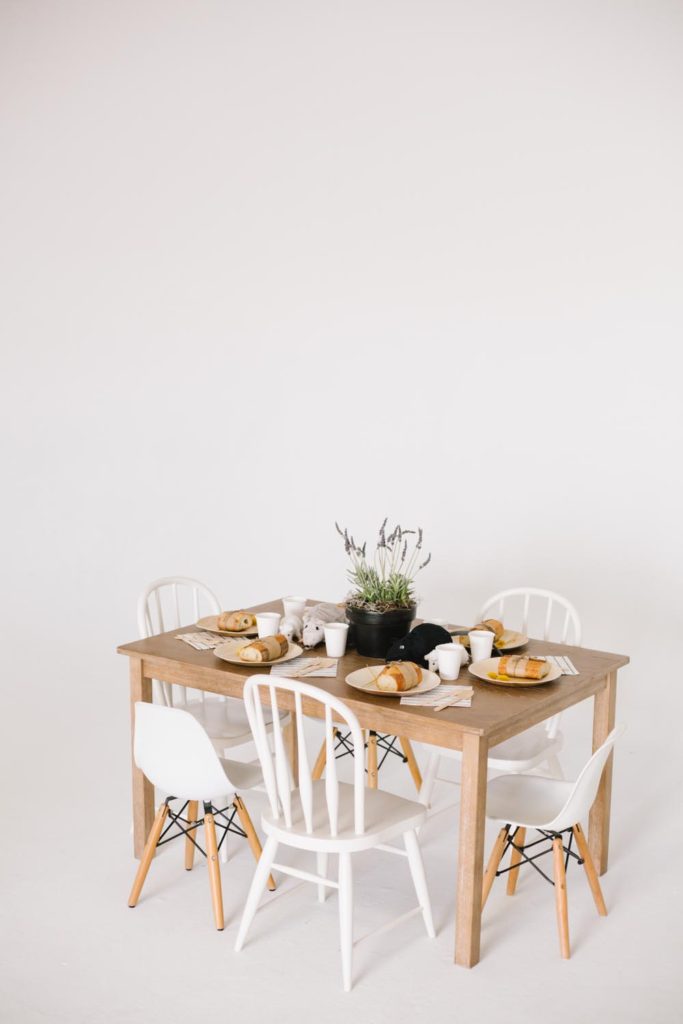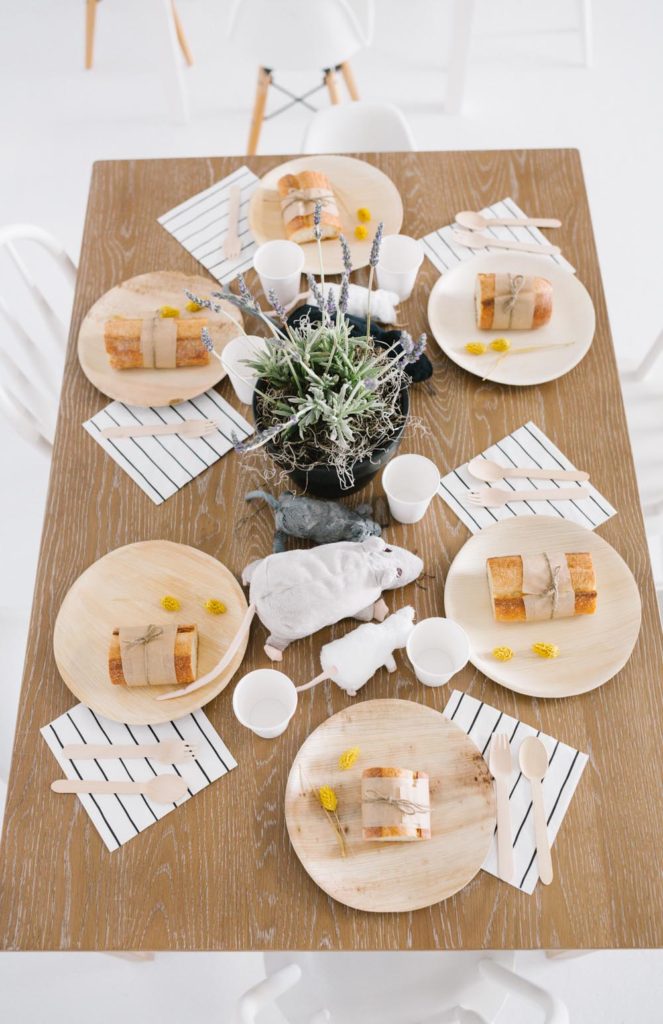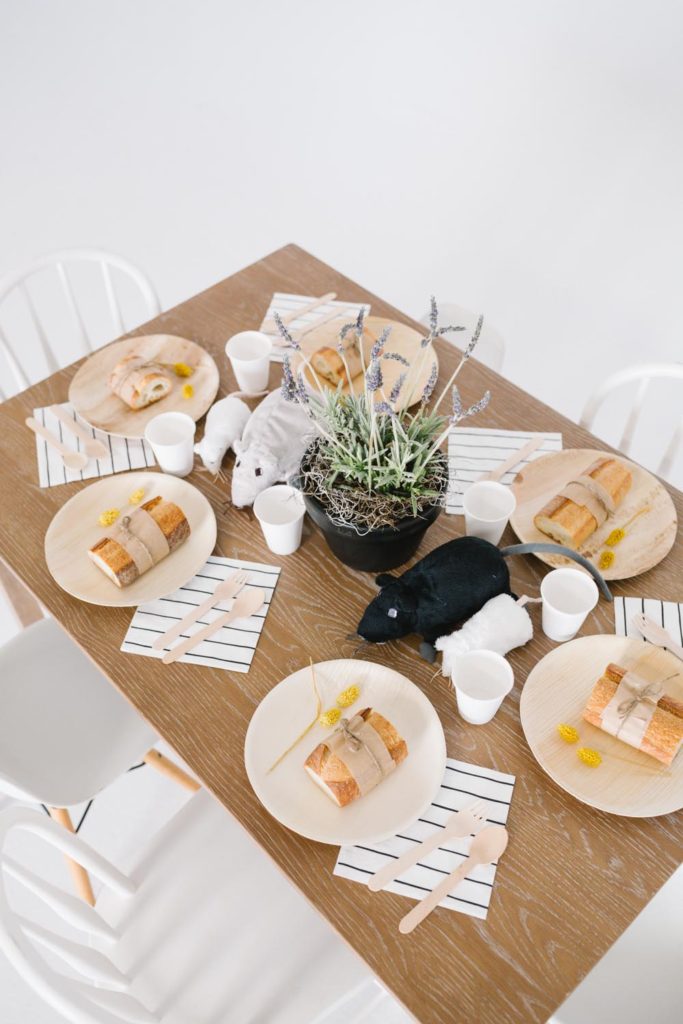 We had a little seating area for the kiddos to do crafts.  This gorgeous table and the fun pillows are from Sweet Salvage Rentals.  These lucky kiddos got to make some fun ornaments and shapes with dough.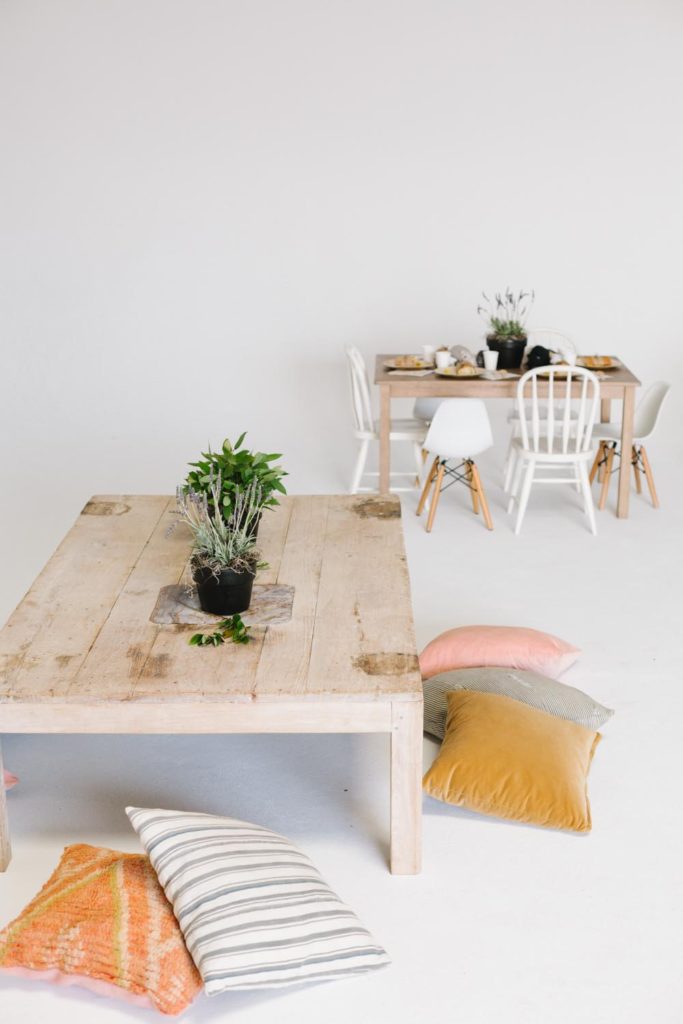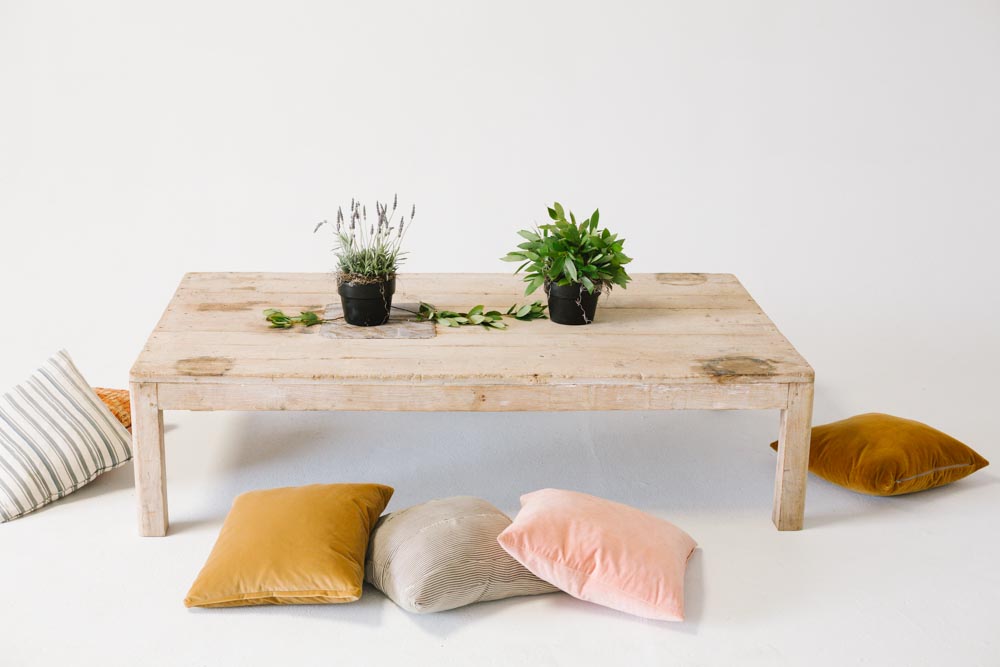 You can't have a RataTWOille party without amazing food!  The spread at this party was unreal!  Tina turned to Cafe Maison for all of this yummy goodness you see.  It was incredibly difficult to set up all of this food and not devour it!!  Now rats got into it either, just so you know!!  And how about the hanging herbs?!  We loved how simple yet eye catching that was, French Buckets did such a great job!!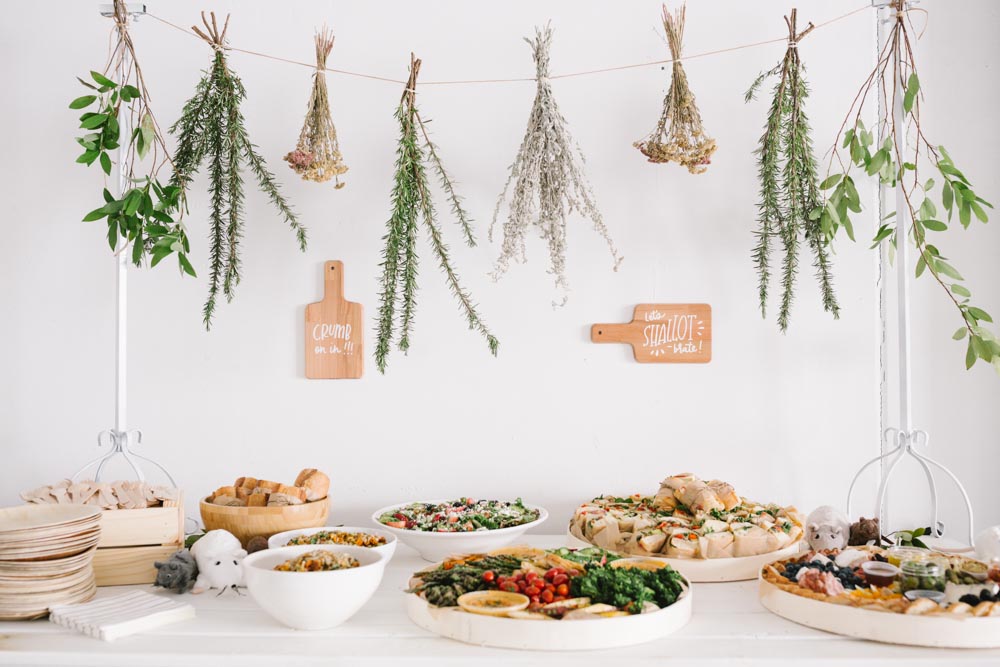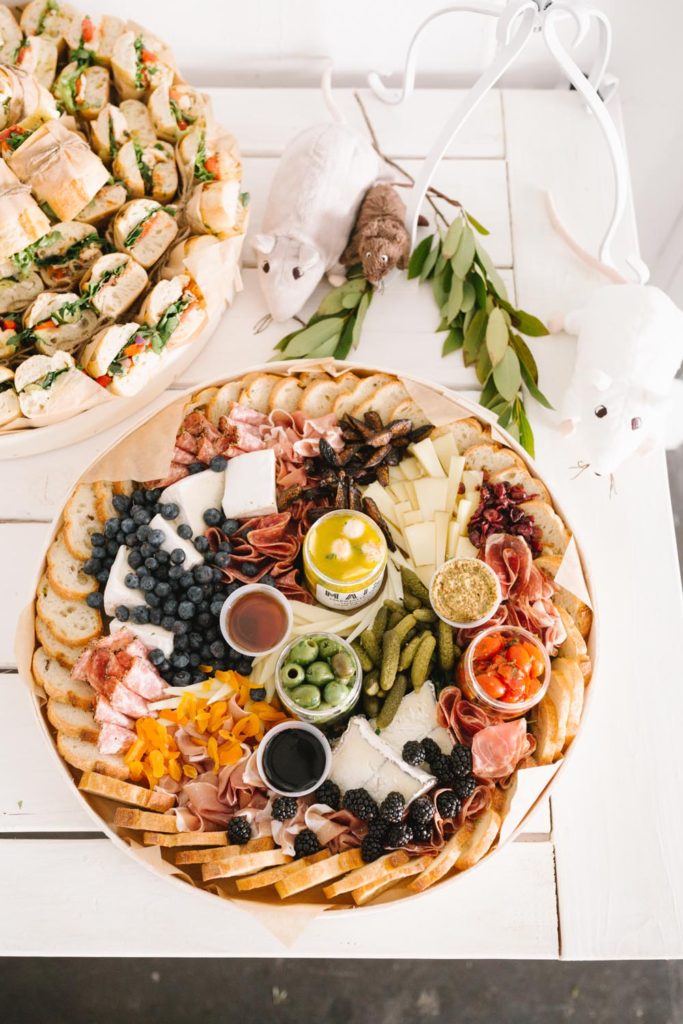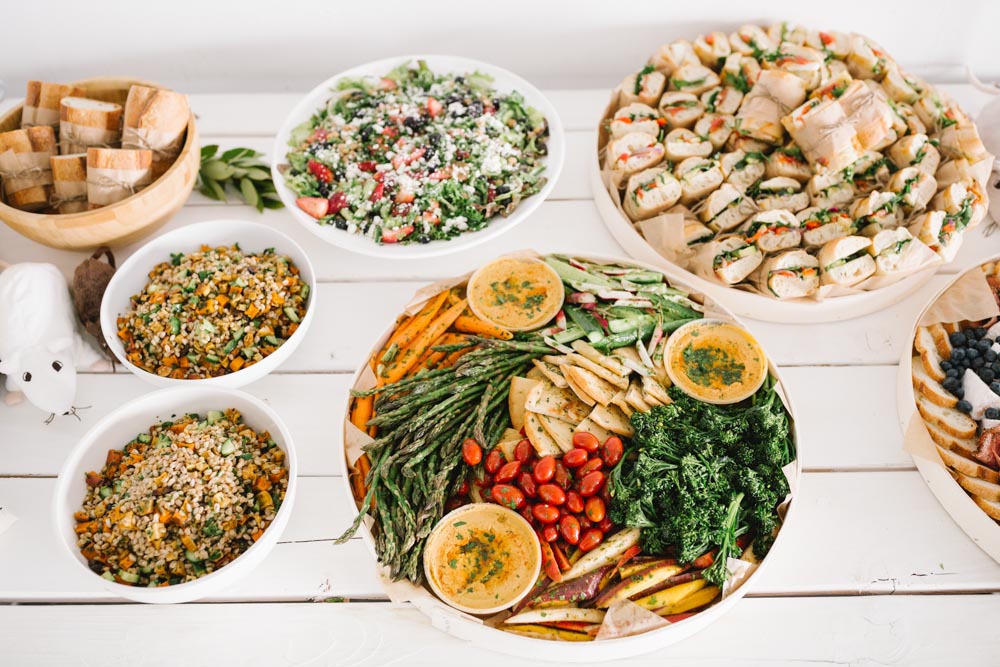 Gotta have all the cute signs, with all the cute puns!  Tina did all of these, we got the puns from Erica of 1011 Makeup, she's always good for those!!  The rest are cute quotes from the movie!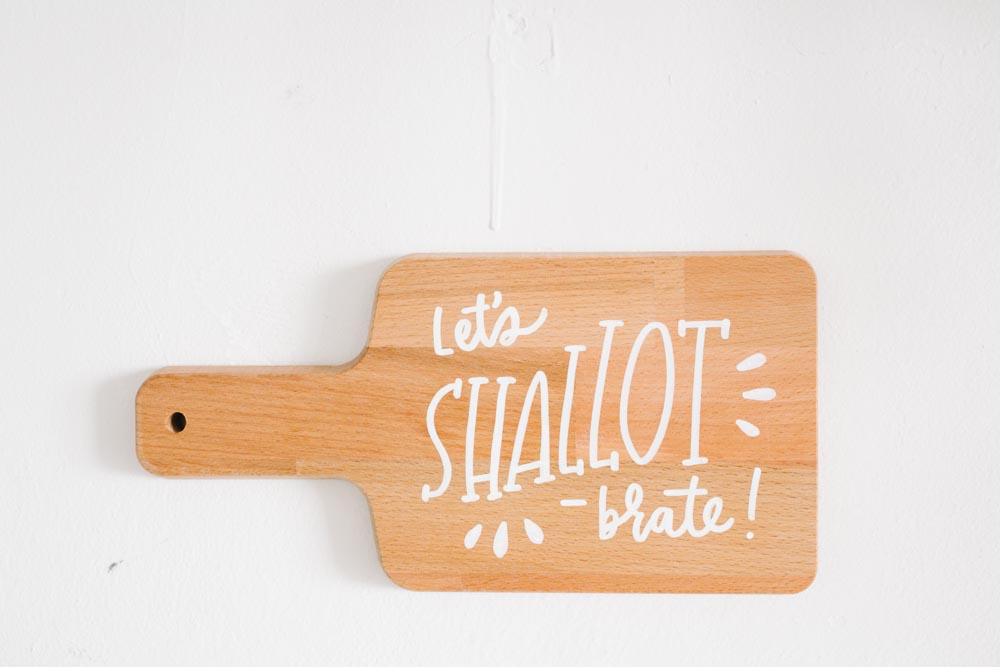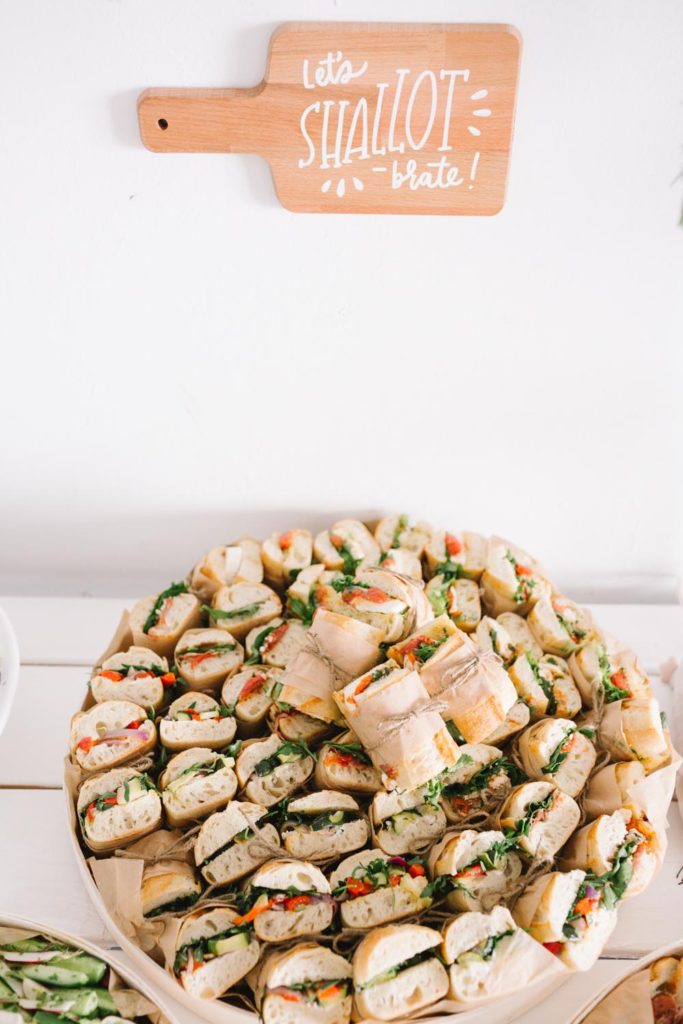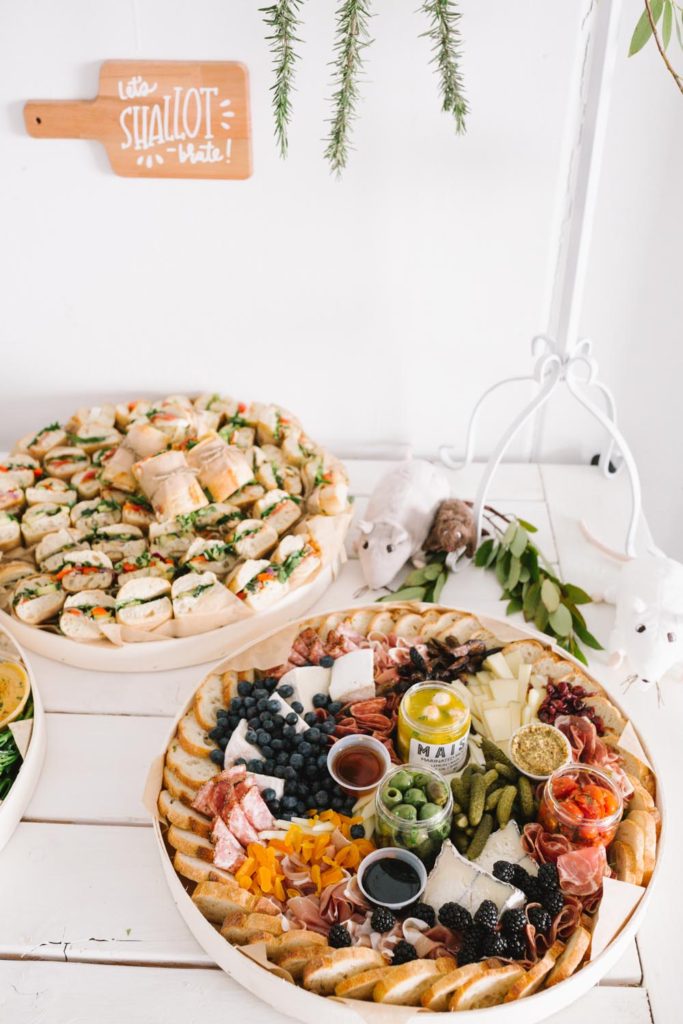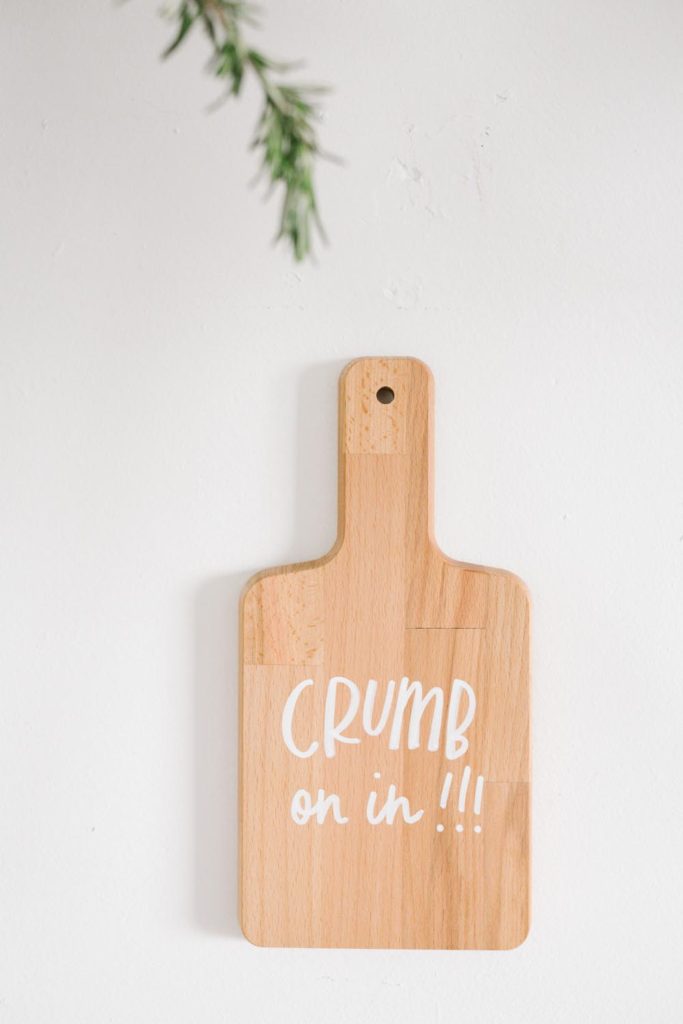 And now for dessert!!  These are the cutest desserts EVER!!  Sweet & Saucy never disappoints, we love this take on the most adorable little chef.  From the baguette cake, to the chef hat cupcakes and the cheese cake pops!  I die over it all!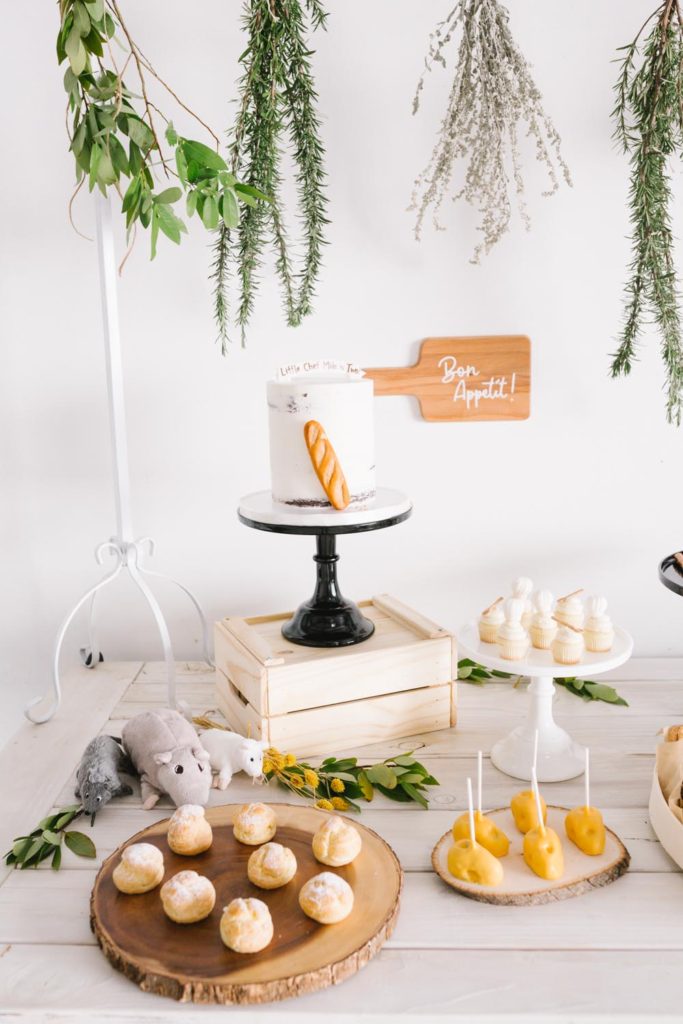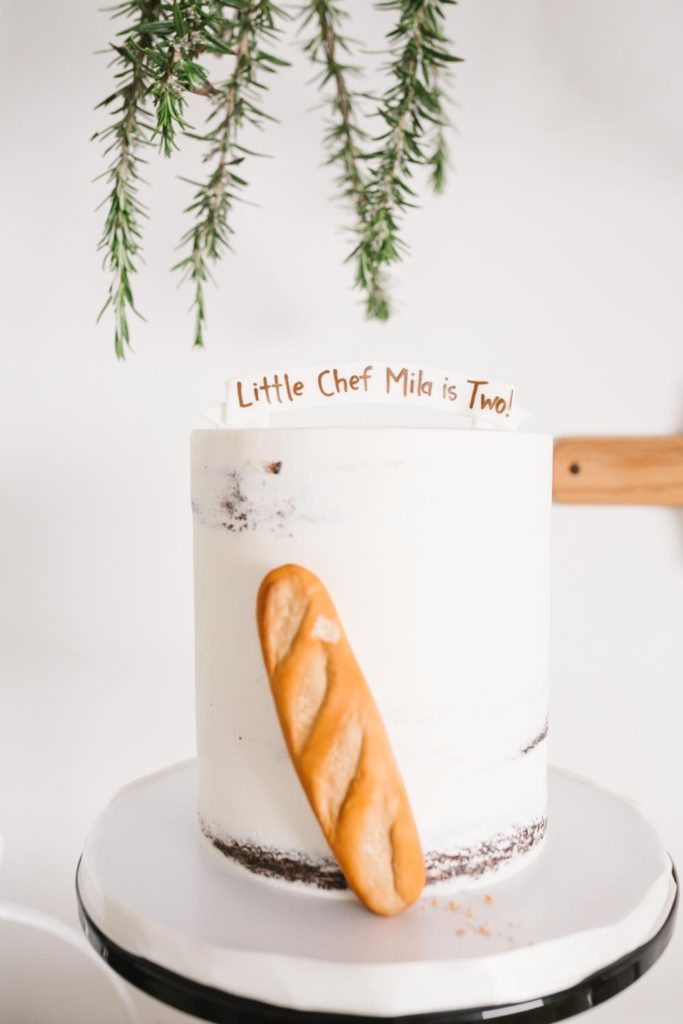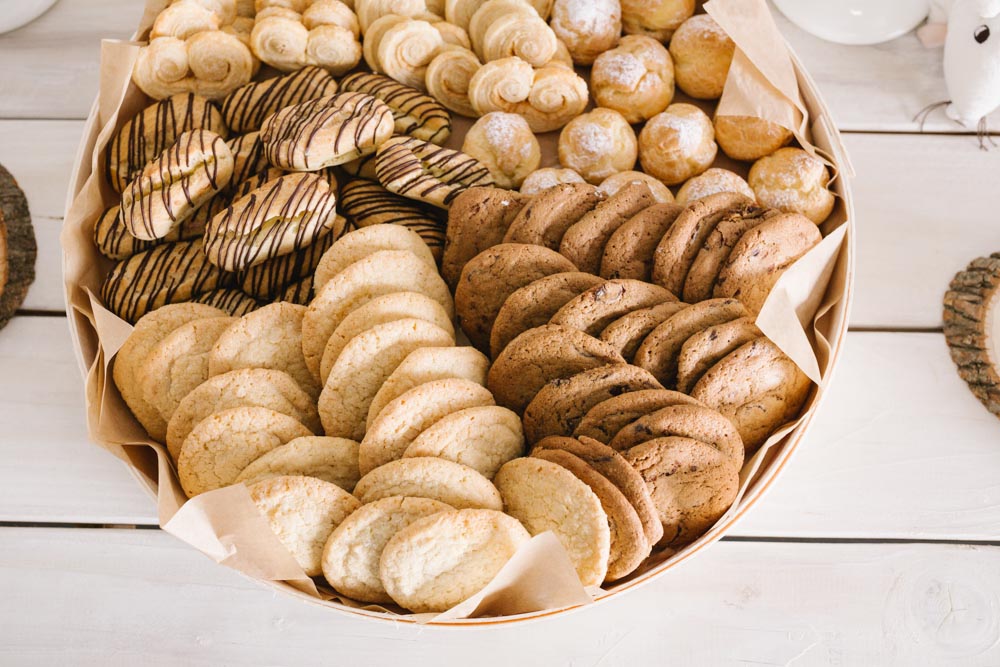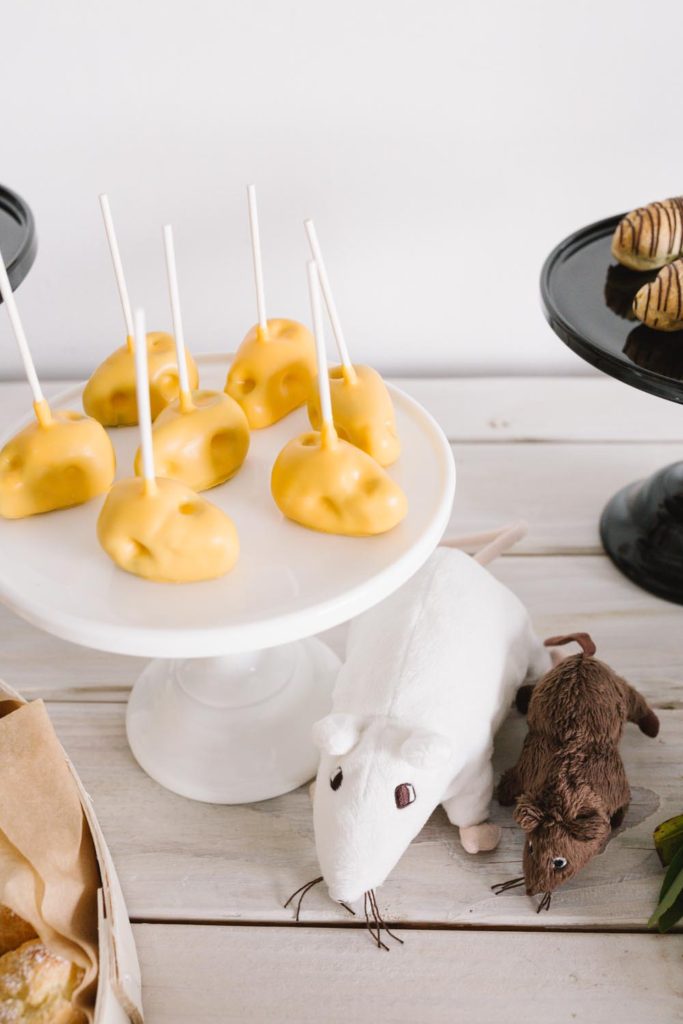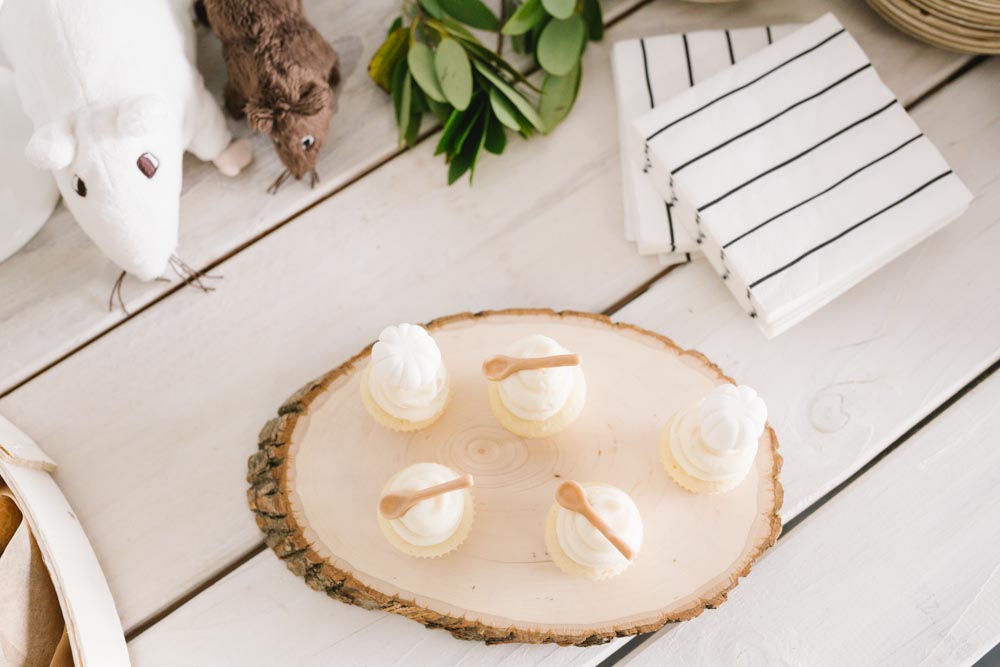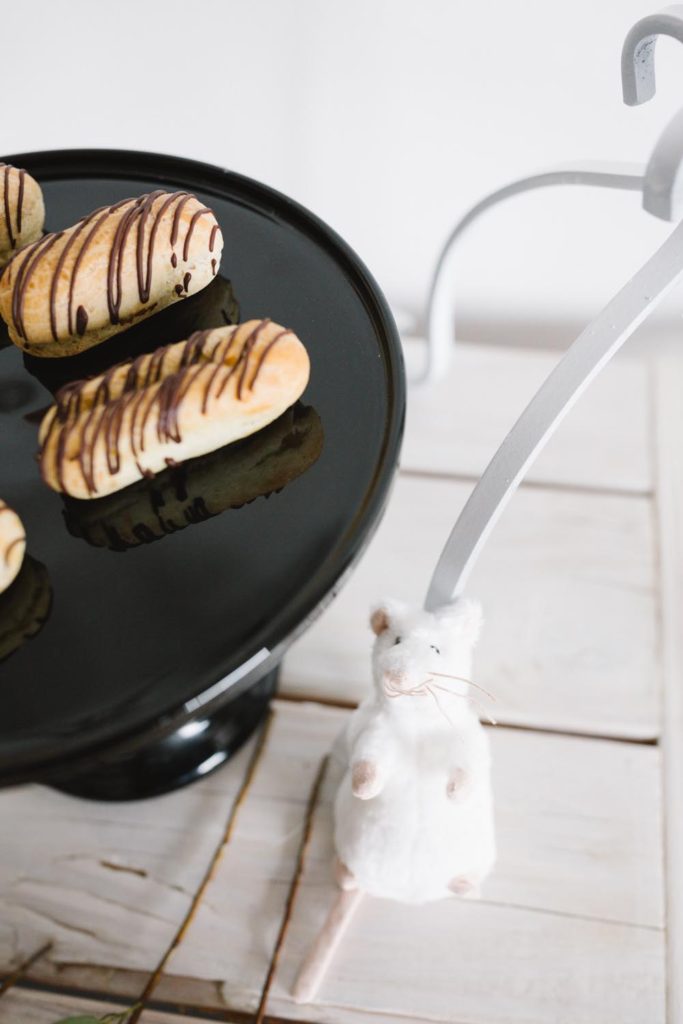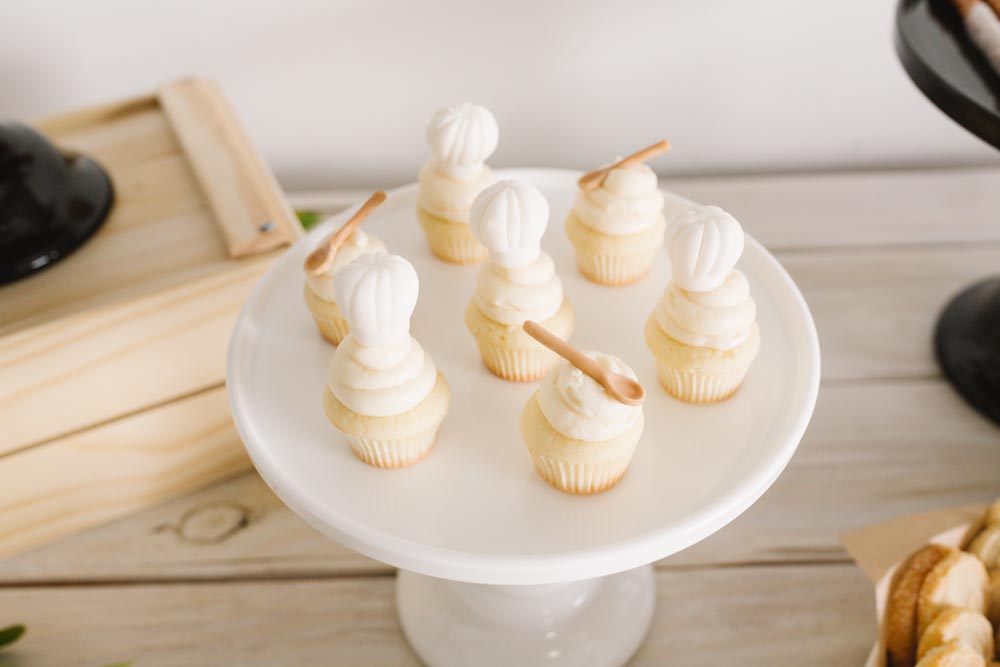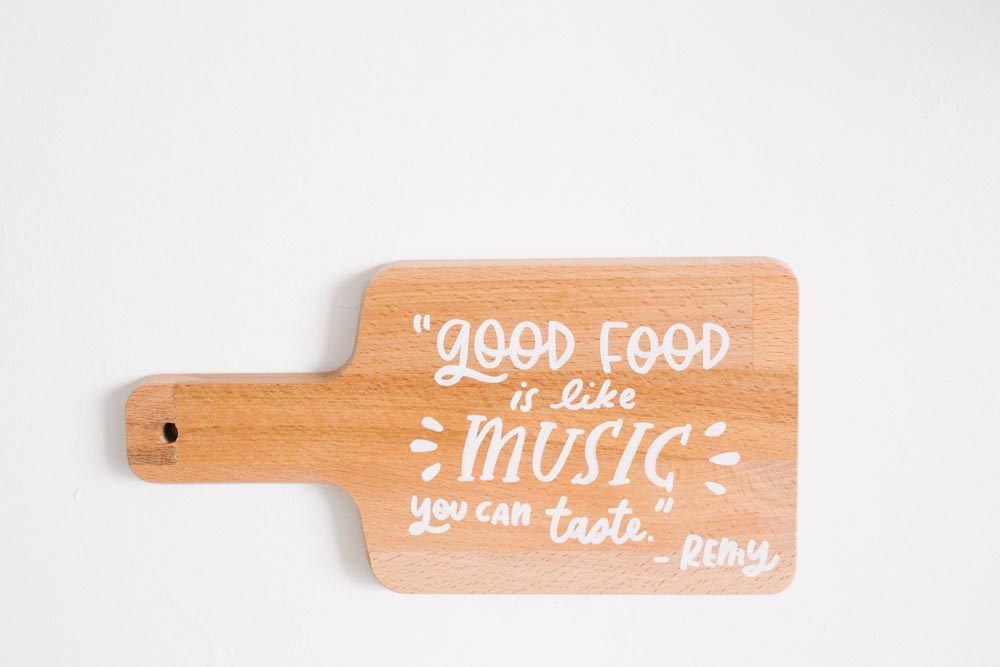 We had a couple little stations for the kiddos, one being the little apron station!  Each kiddo had a customized apron and chef hat waiting for them to play!  I love this age, it's when that whole pretend stage begins, and it's just the best!!  Nothing better than encouraging the littles to use their imagination.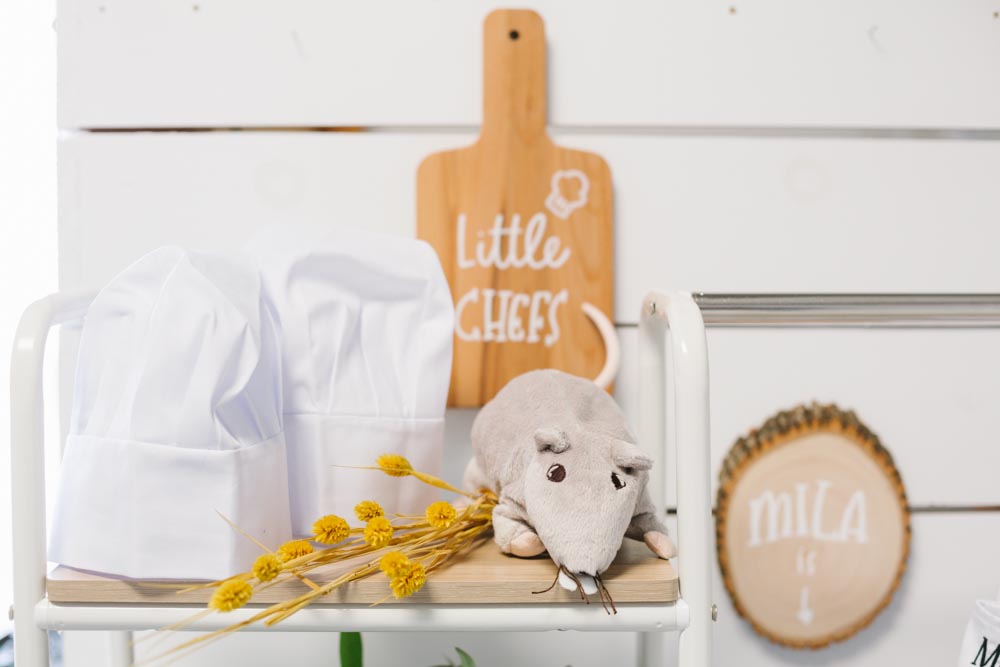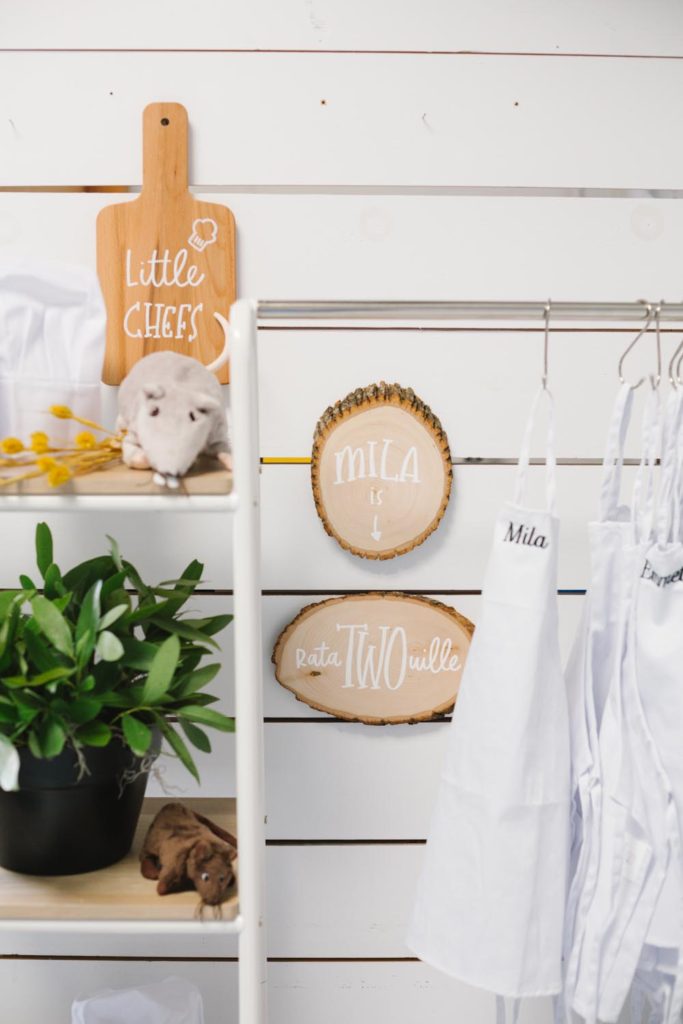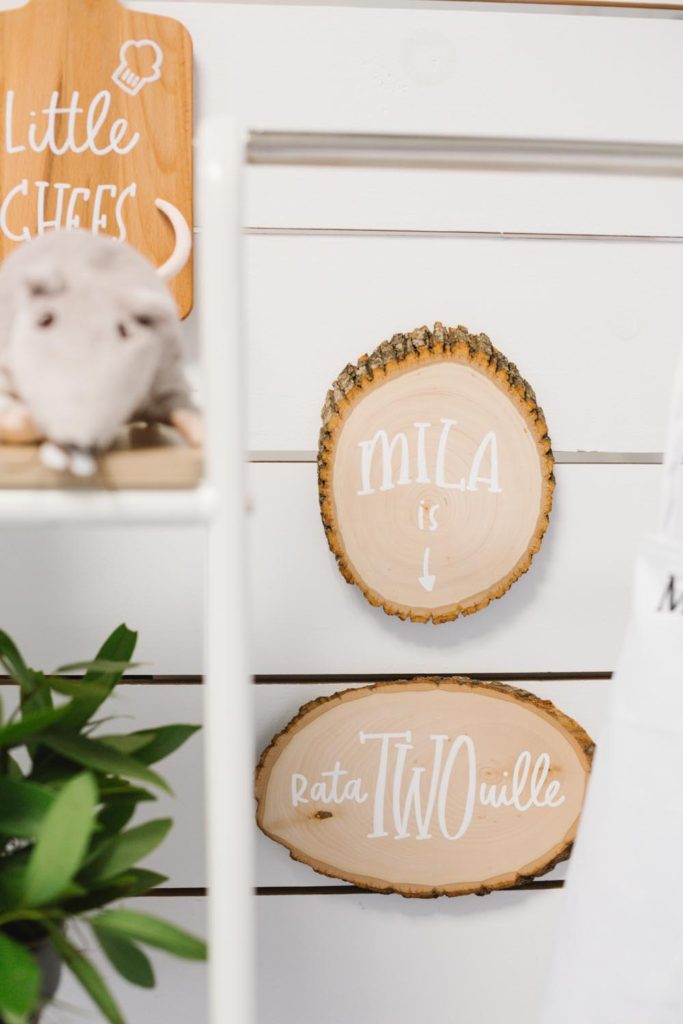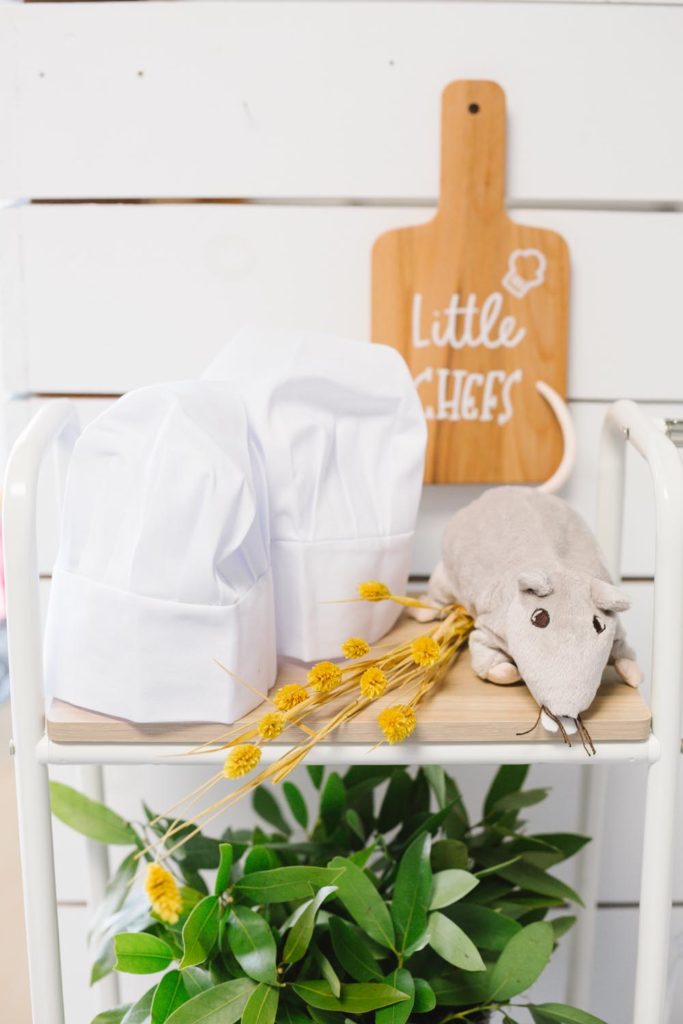 There was a recipe station for friends to share their favorite recipes for our girl Mila!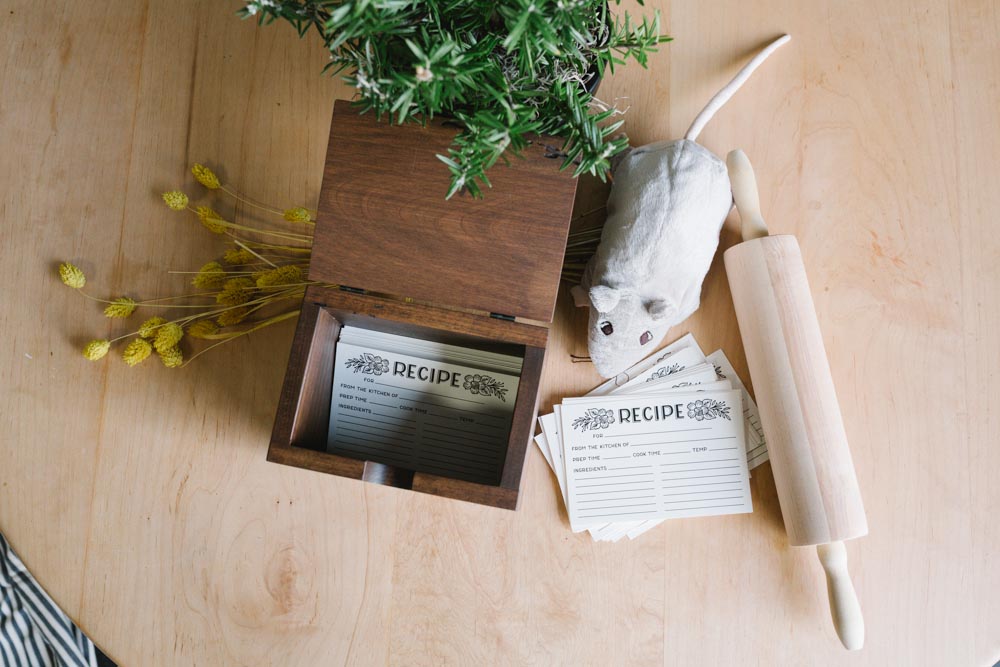 Speaking of Mila, here she is and of course dressed perfectly with her baguette cardigan!!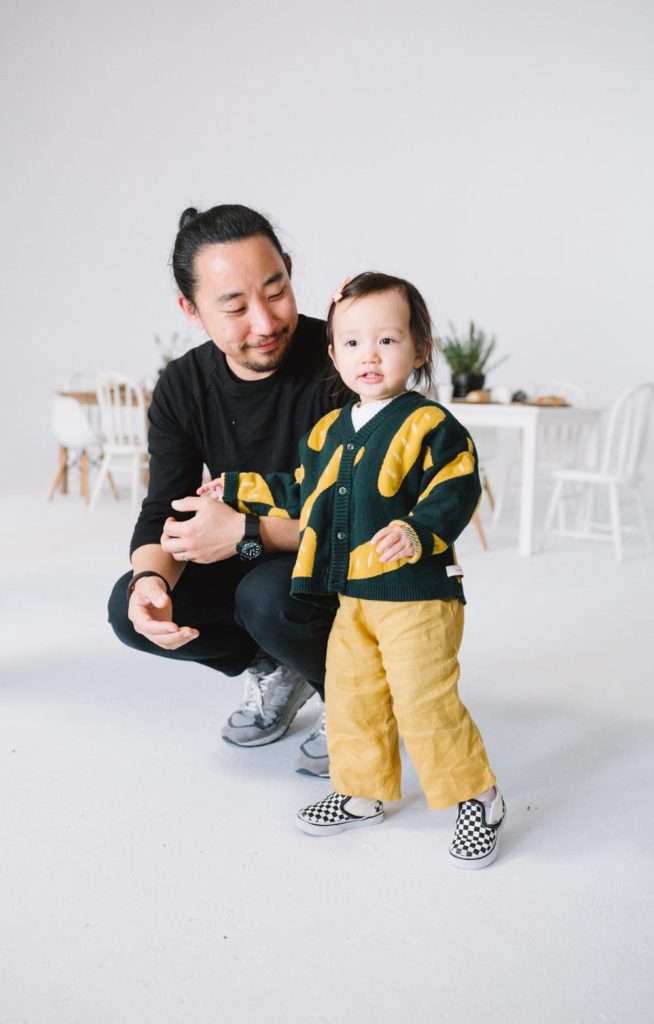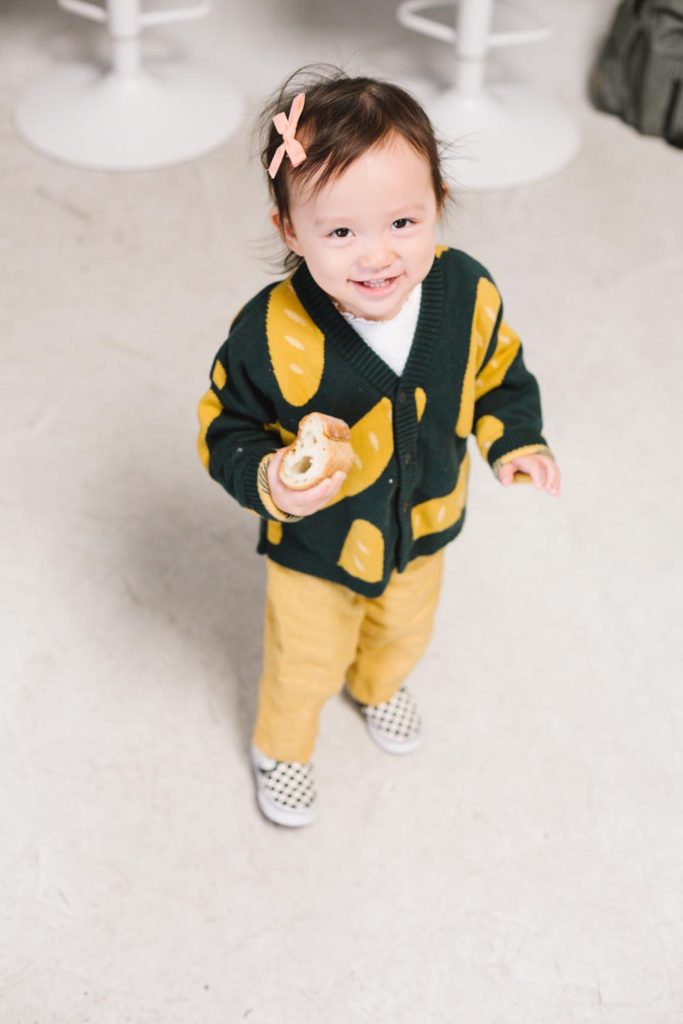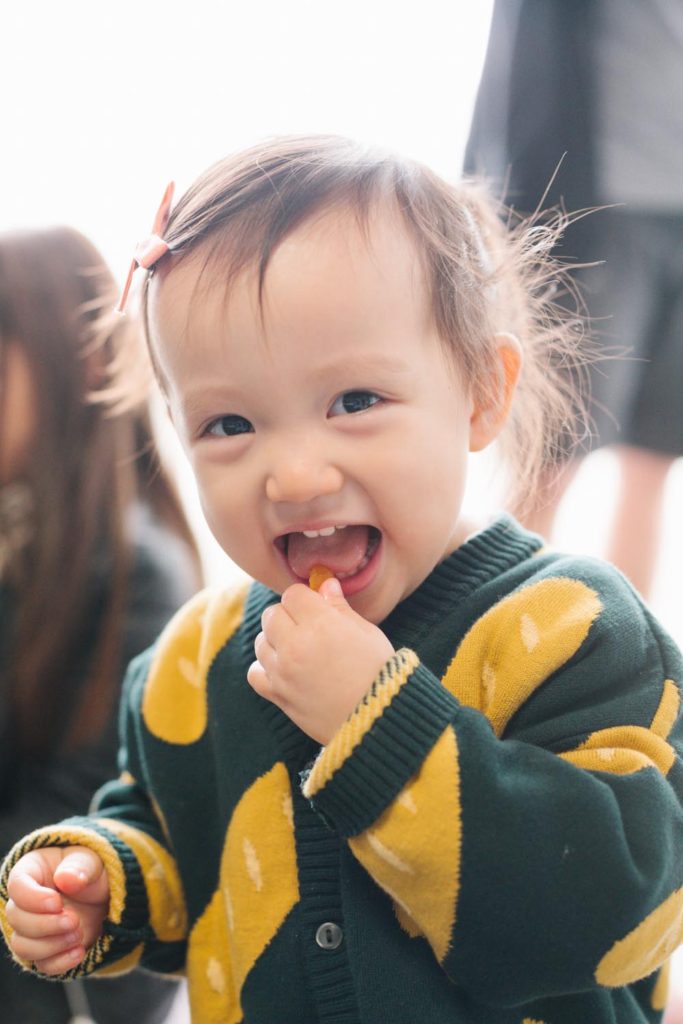 The last station we had was a play kitchen!  What little one doesn't love one of those?!  Boys & girls alike can have fun here, especially with all the cute IKEA accessories!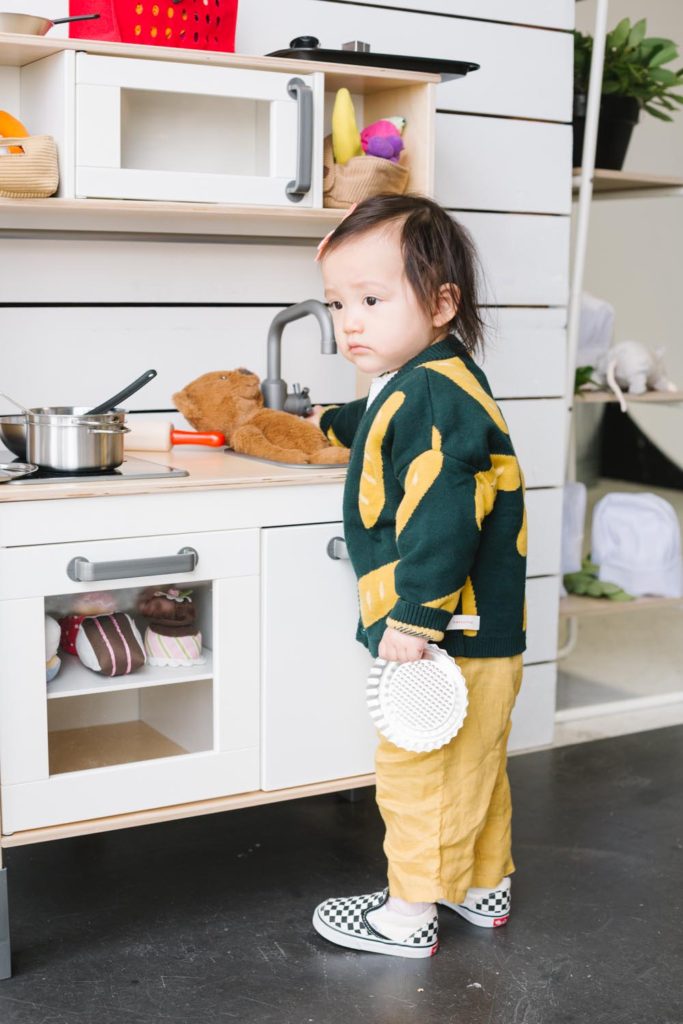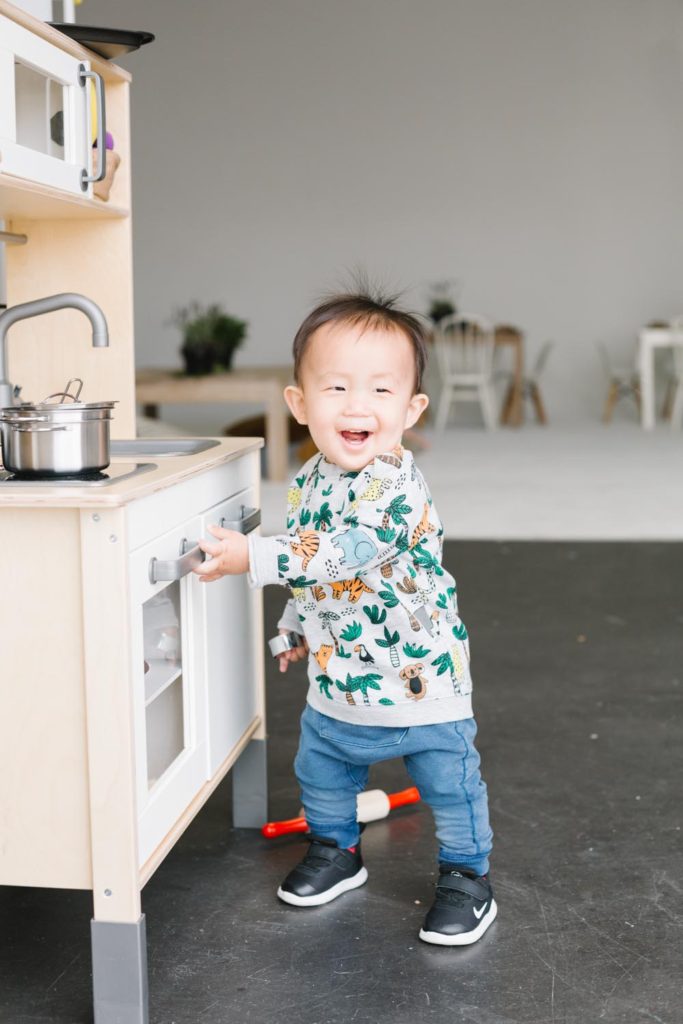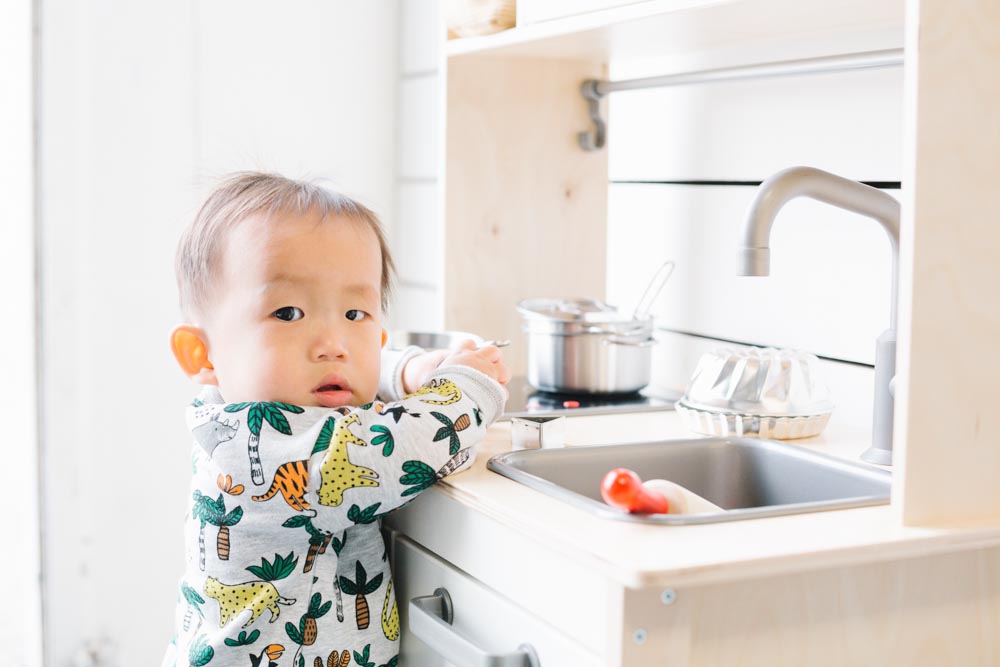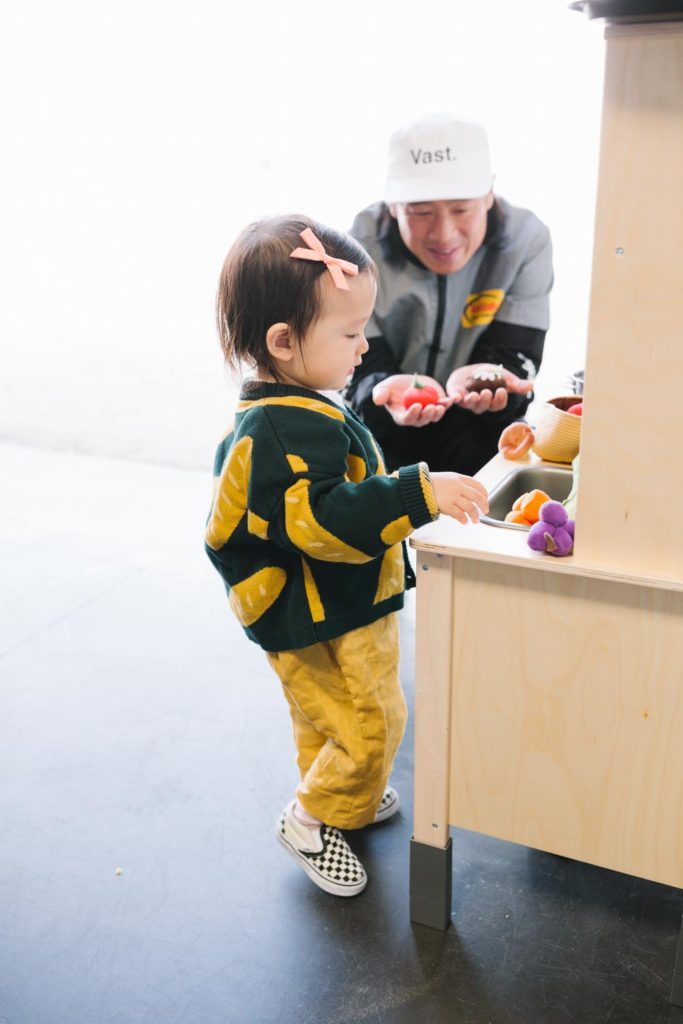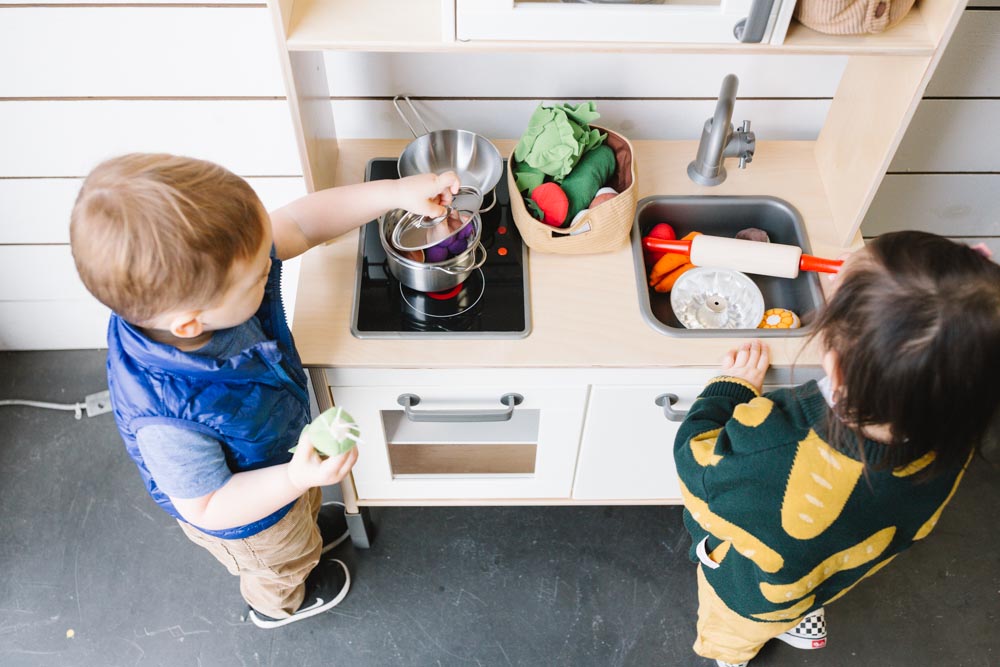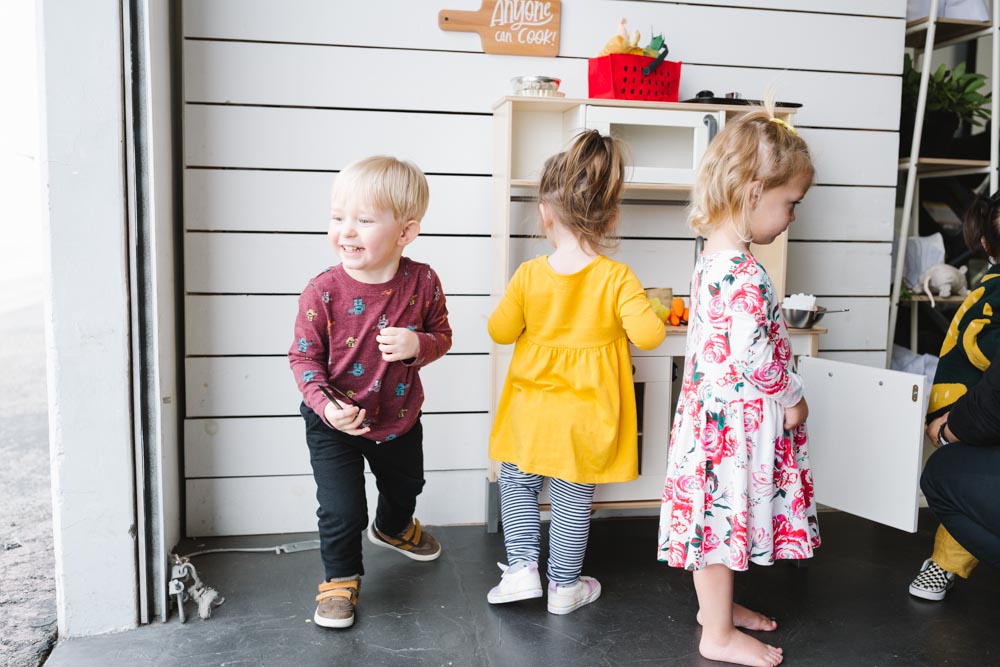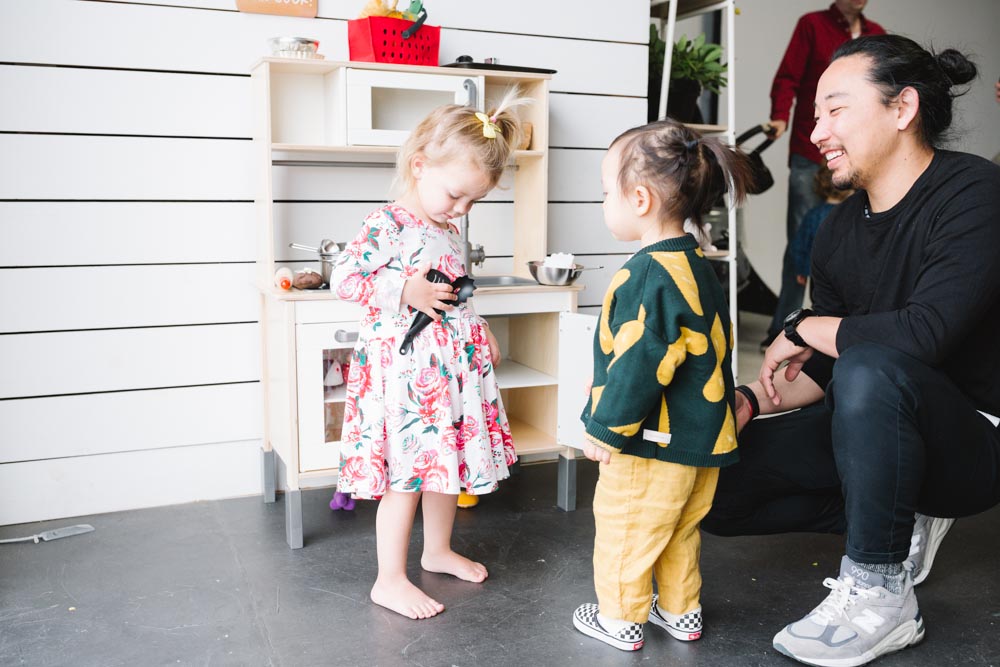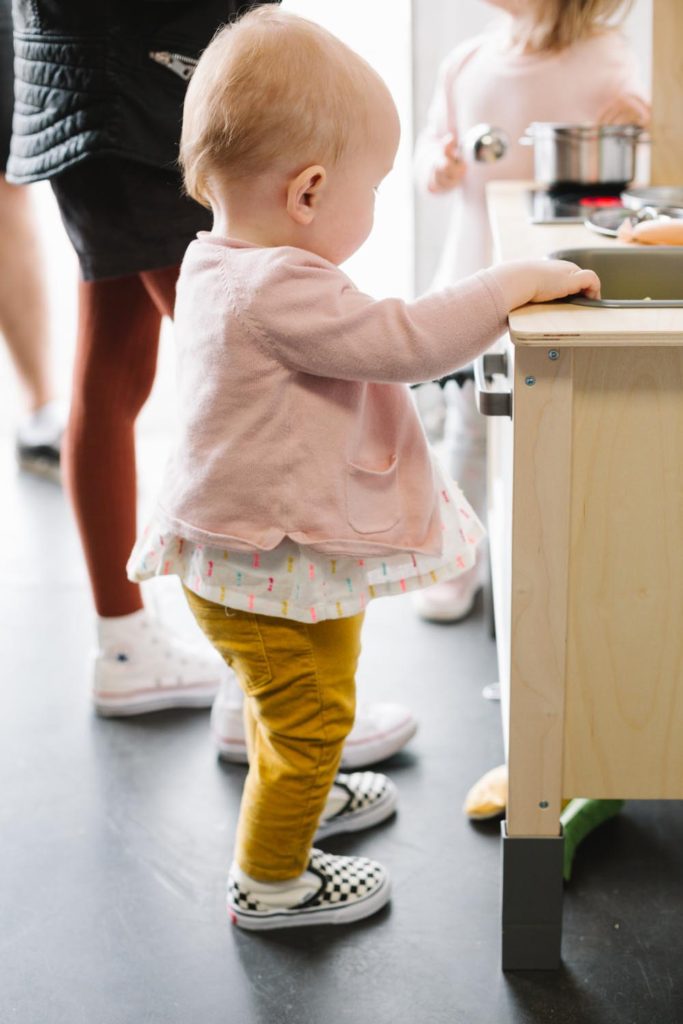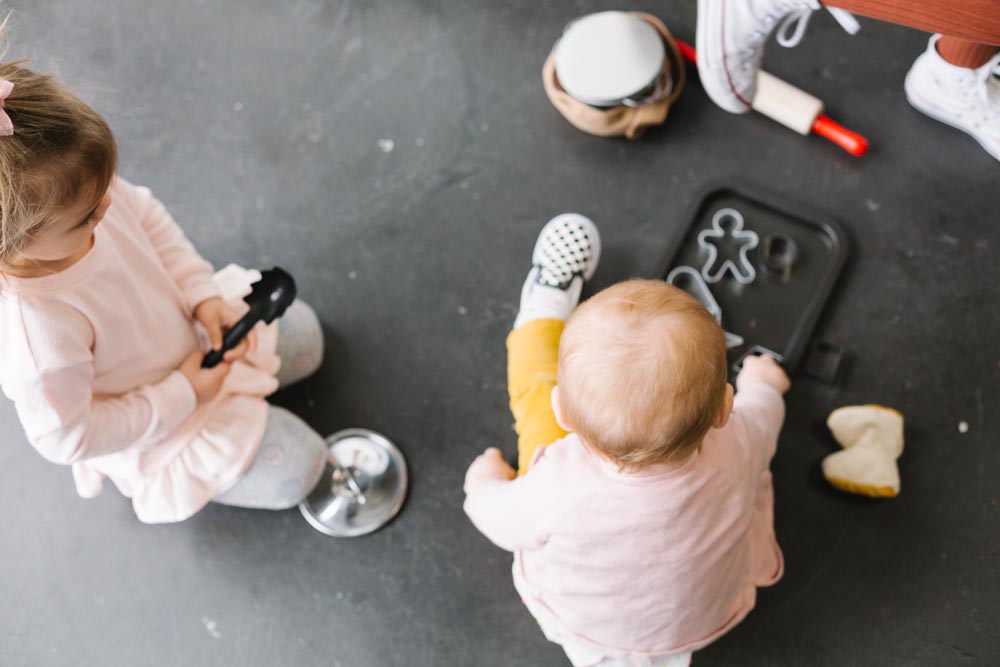 Here's some of the cuties in their aprons and hats!  Way too many sweet faces!!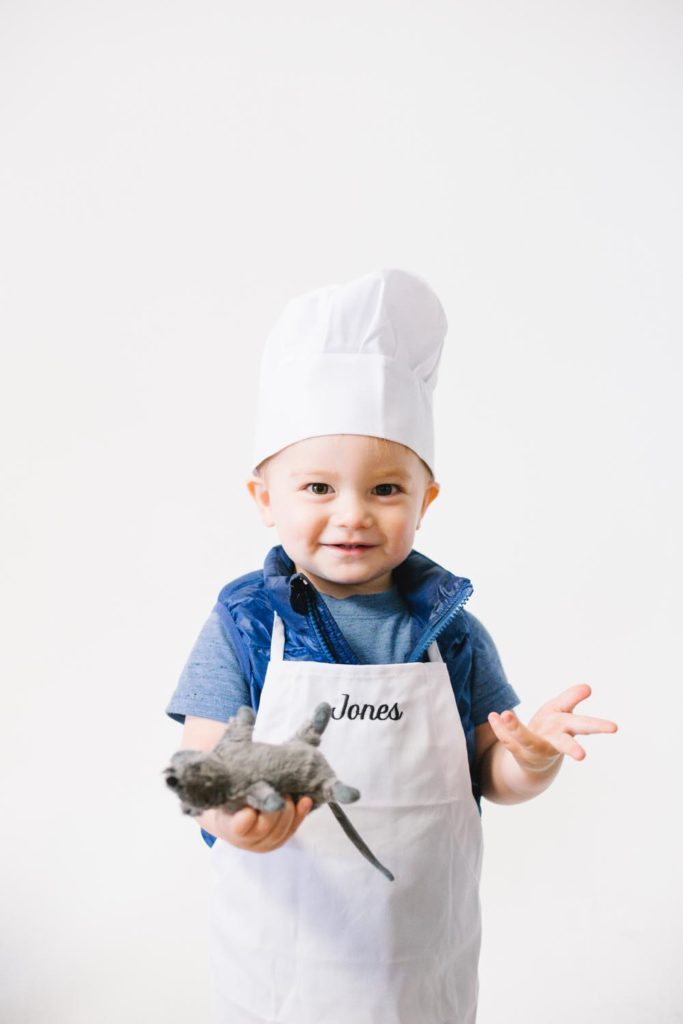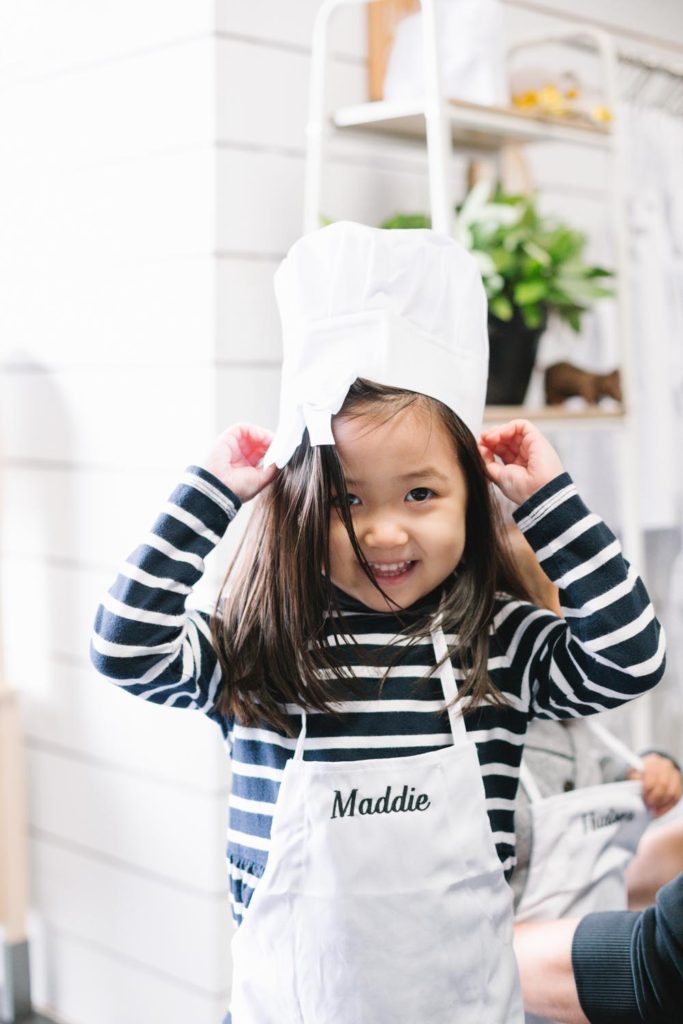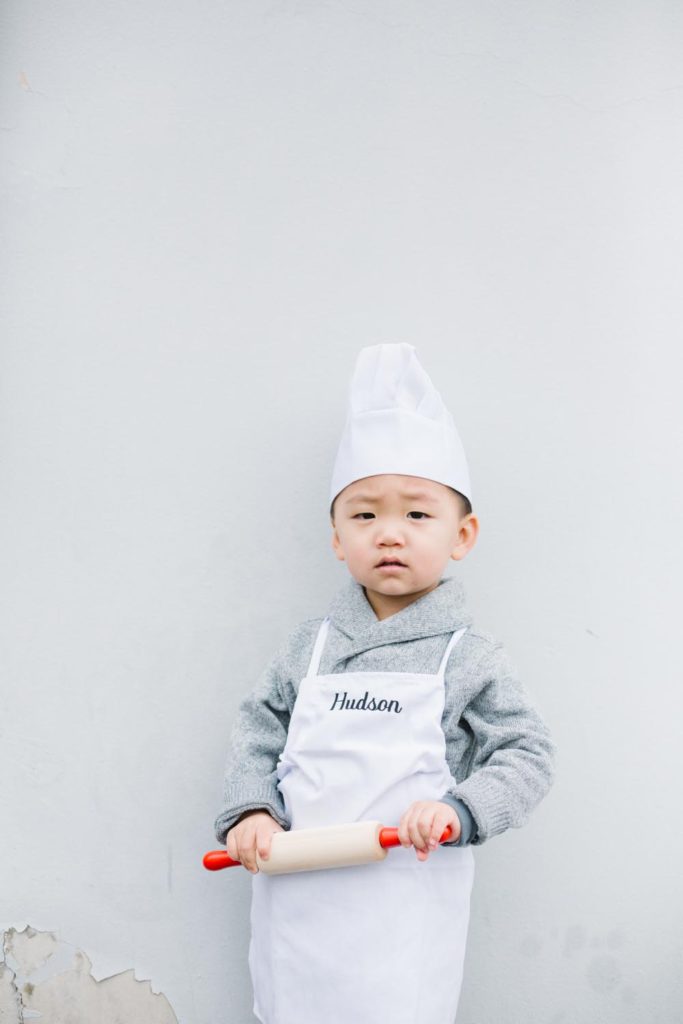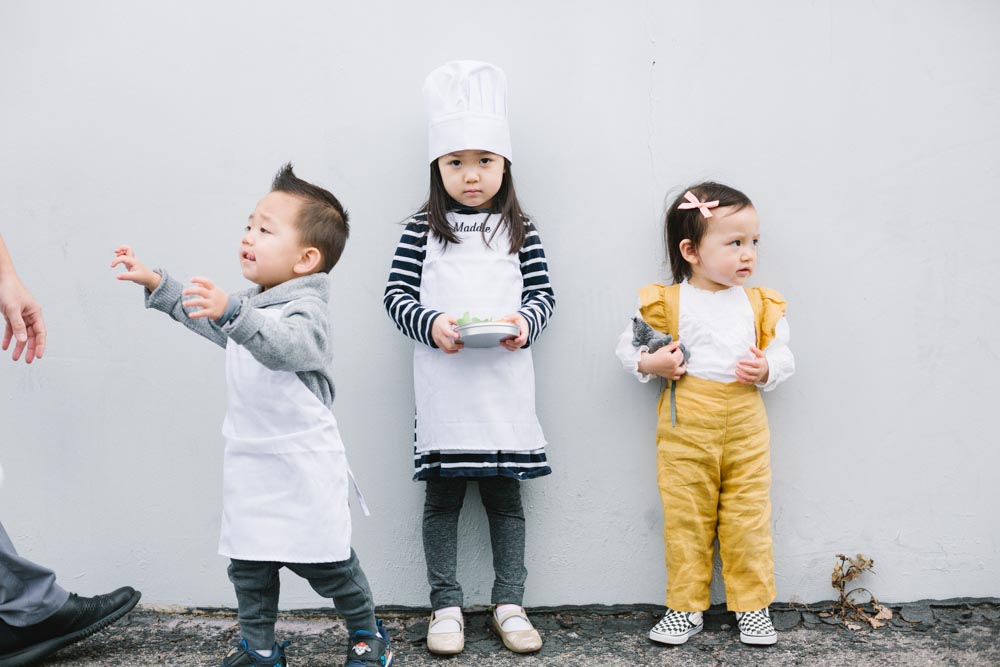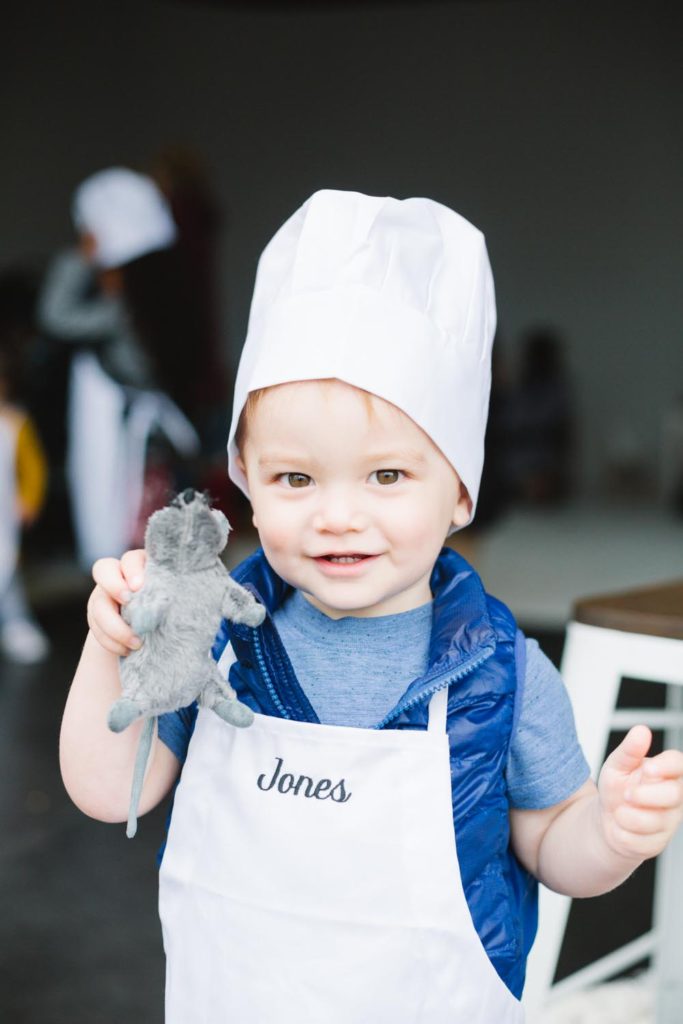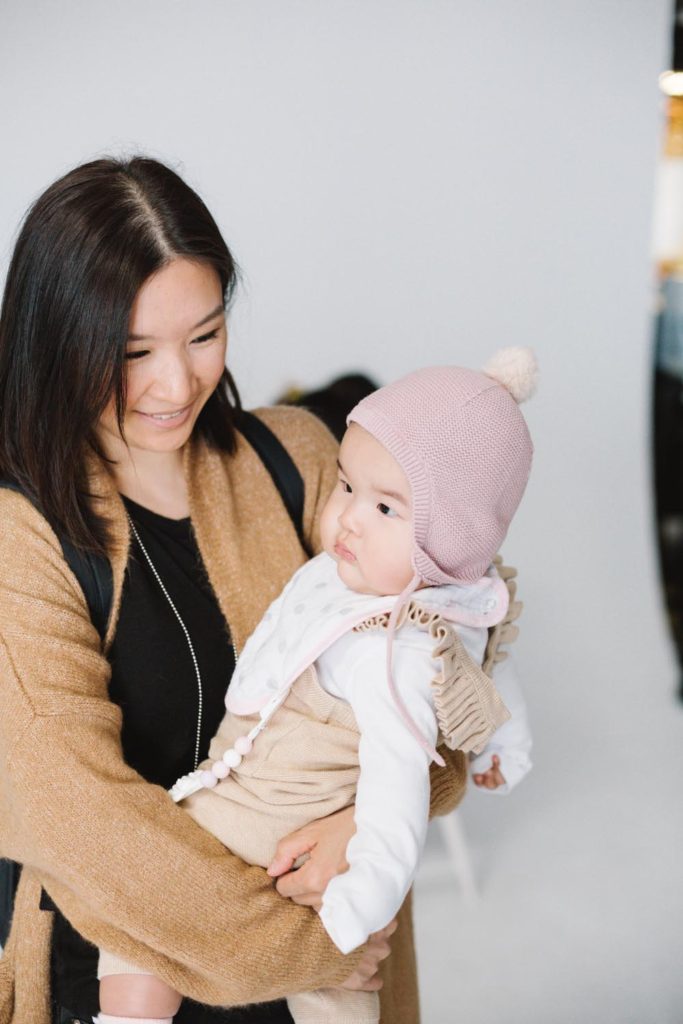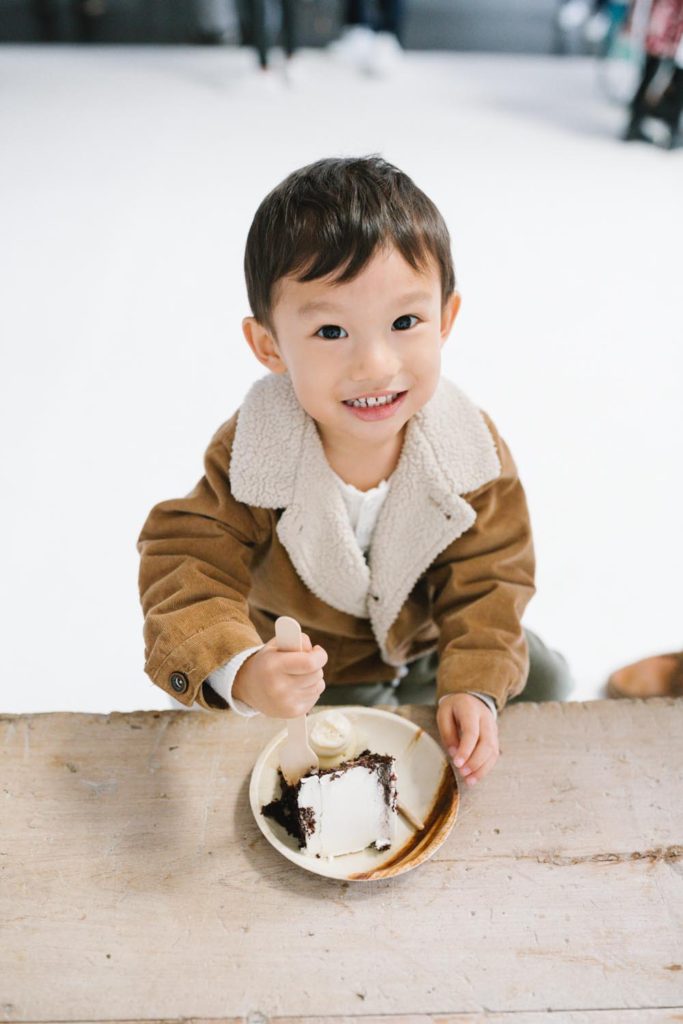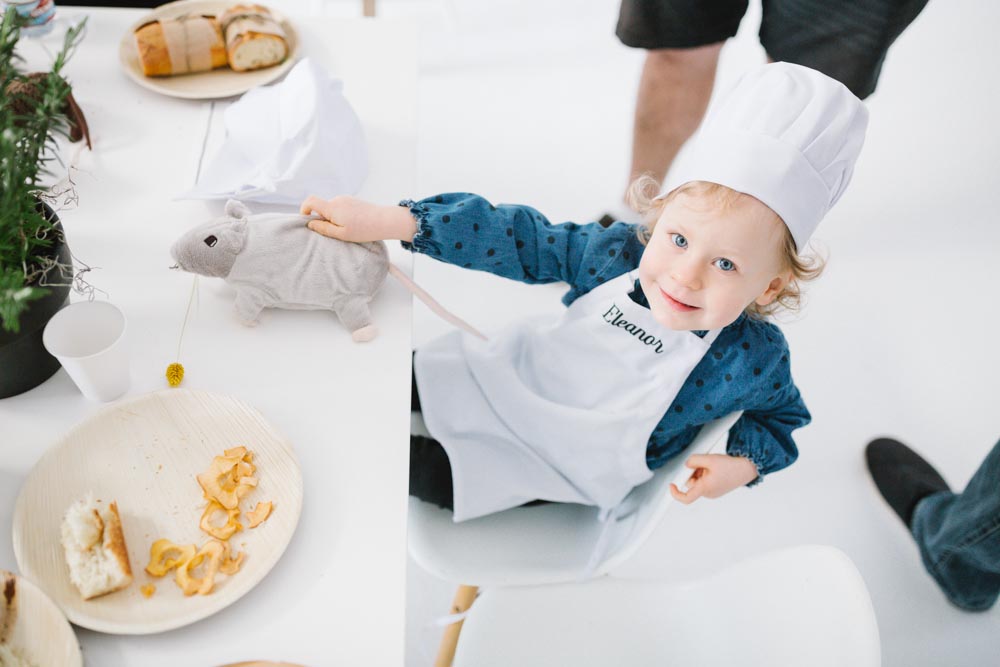 And now here's this special little family!!  Always dressed to impress!!!  They are so darn cute!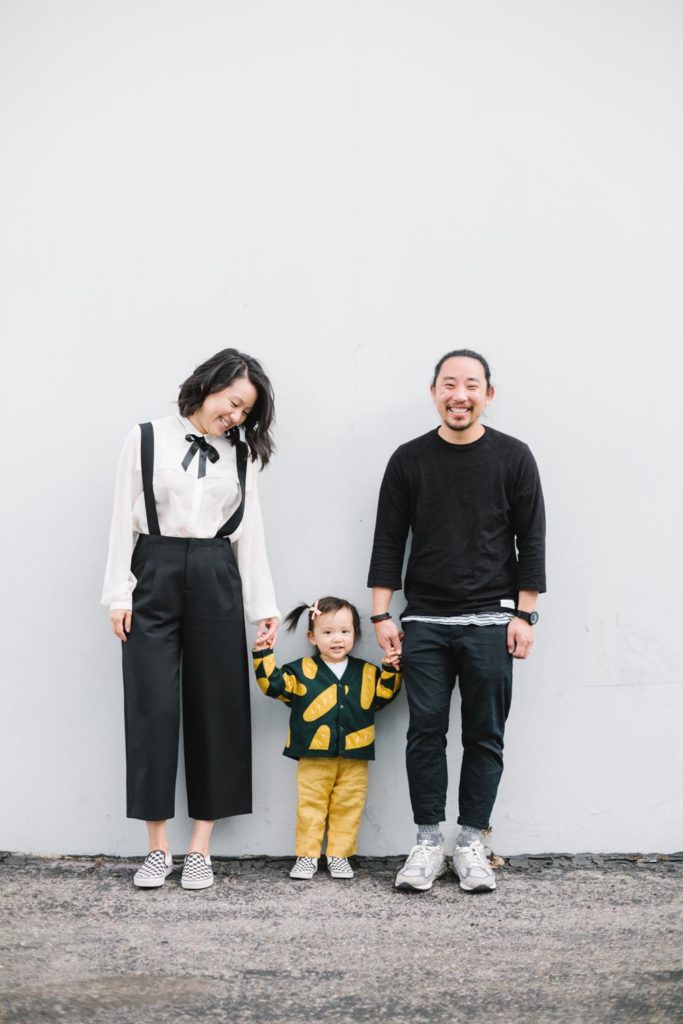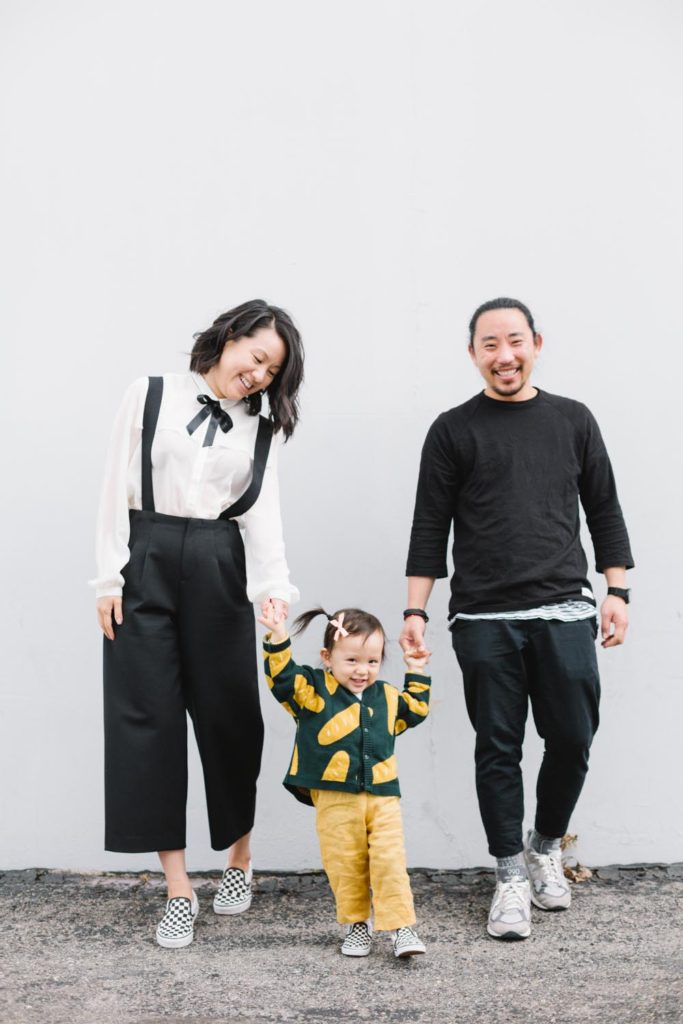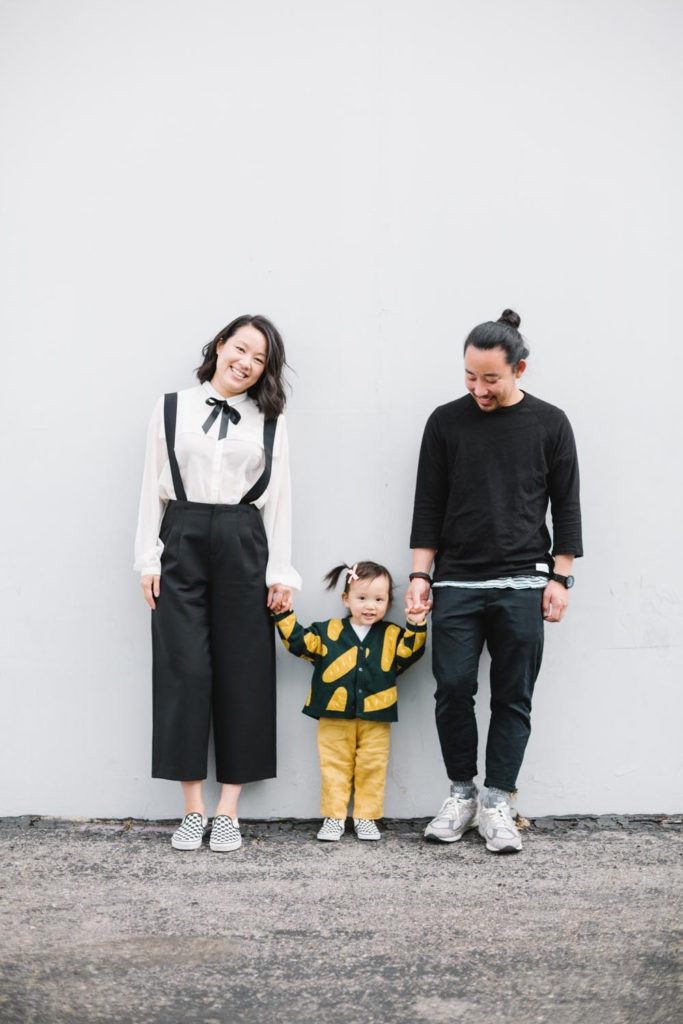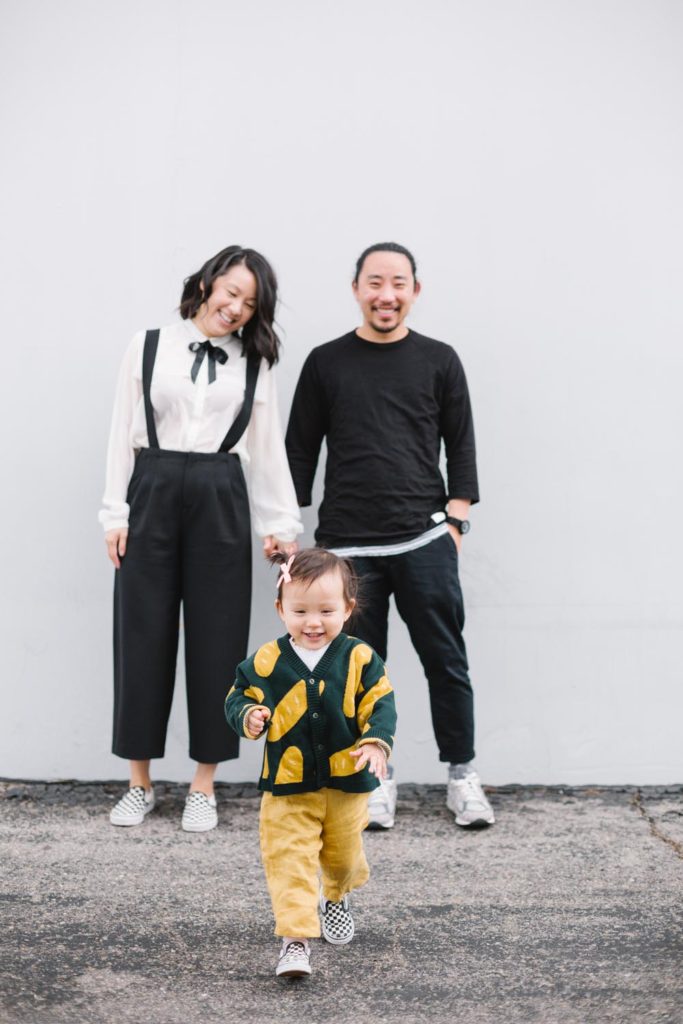 Love these shots of Mila!!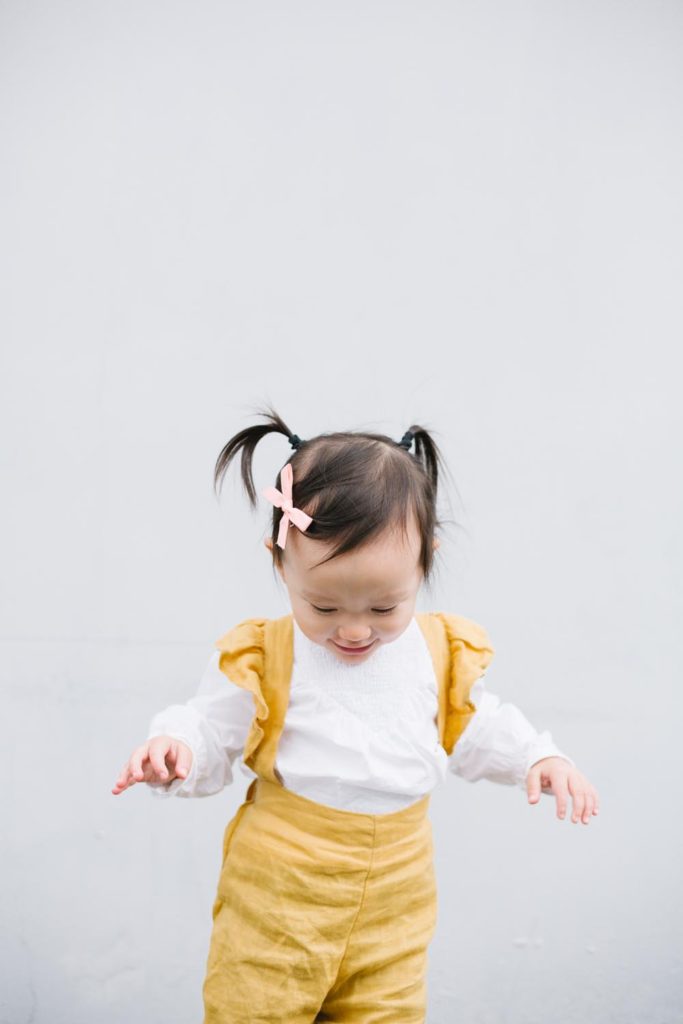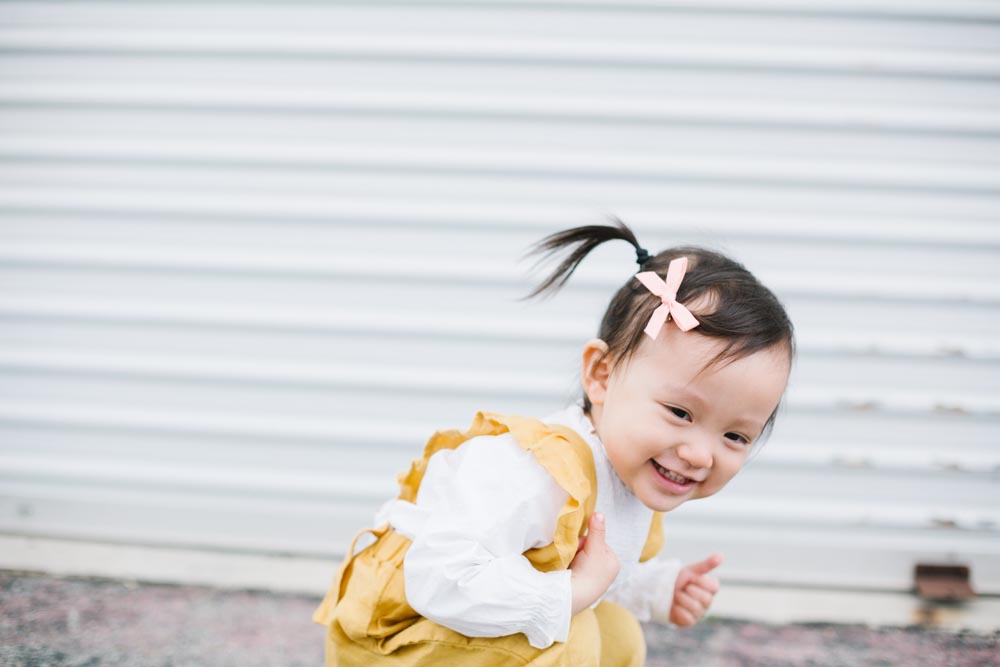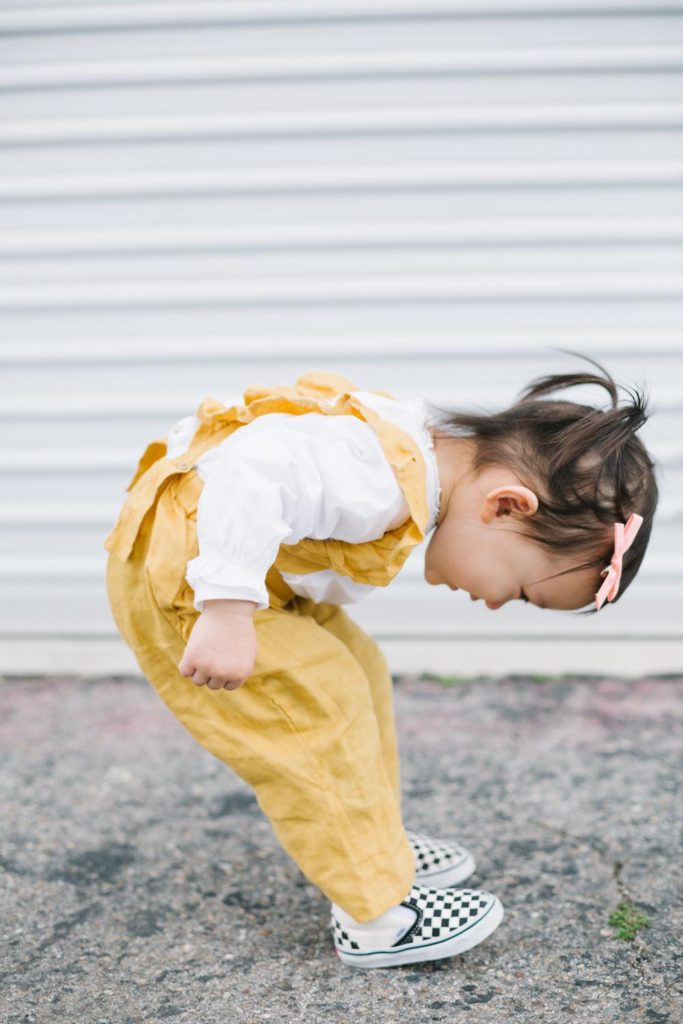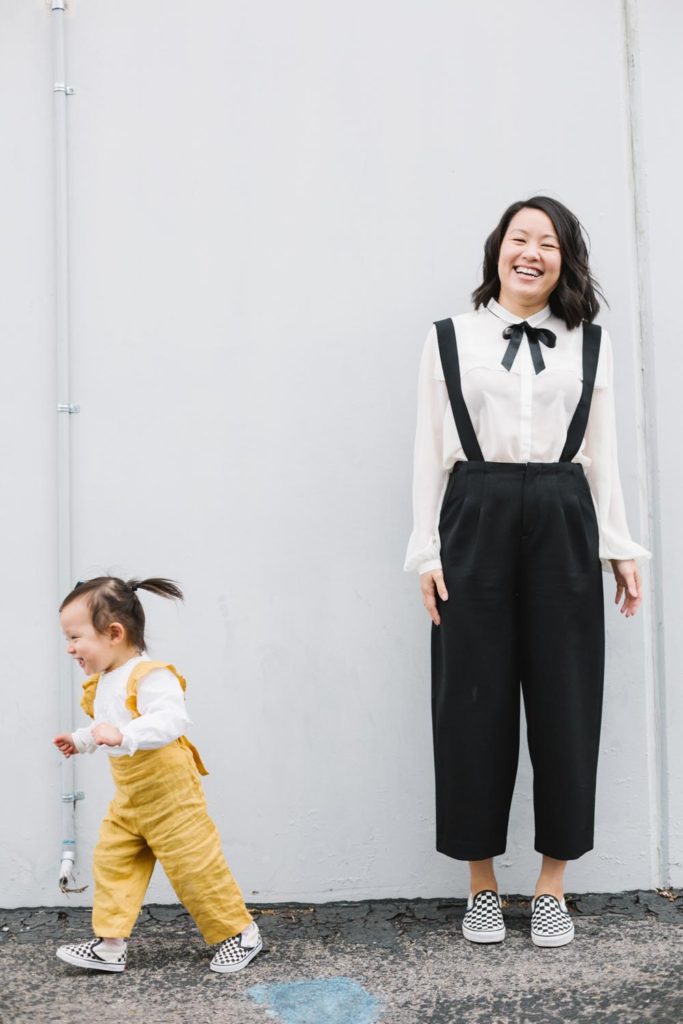 And some family time!!!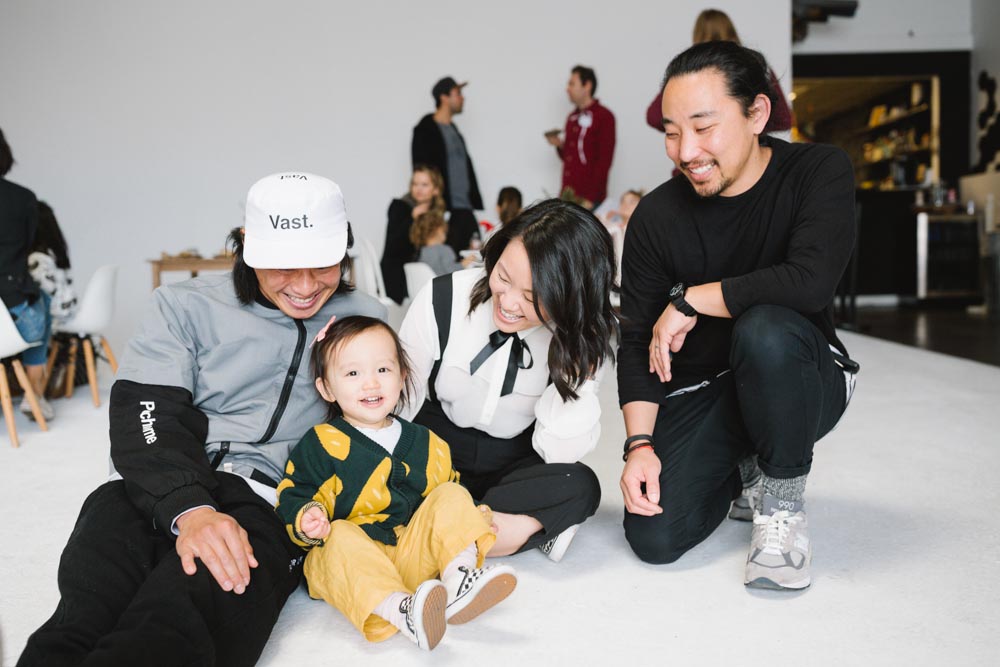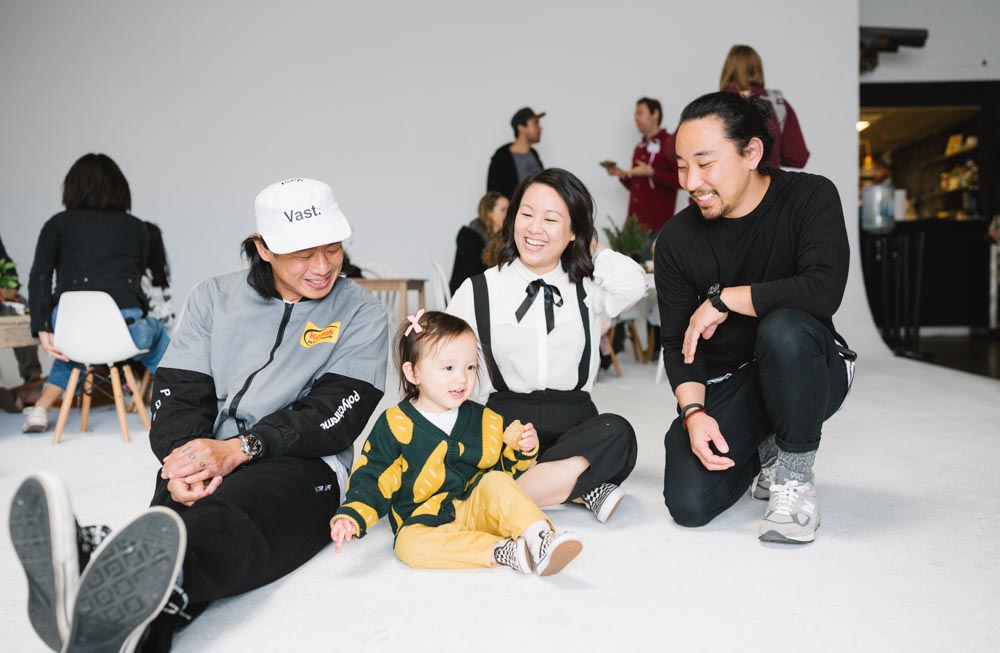 And some friend time!!  With the prettiest mamas who match their minis!!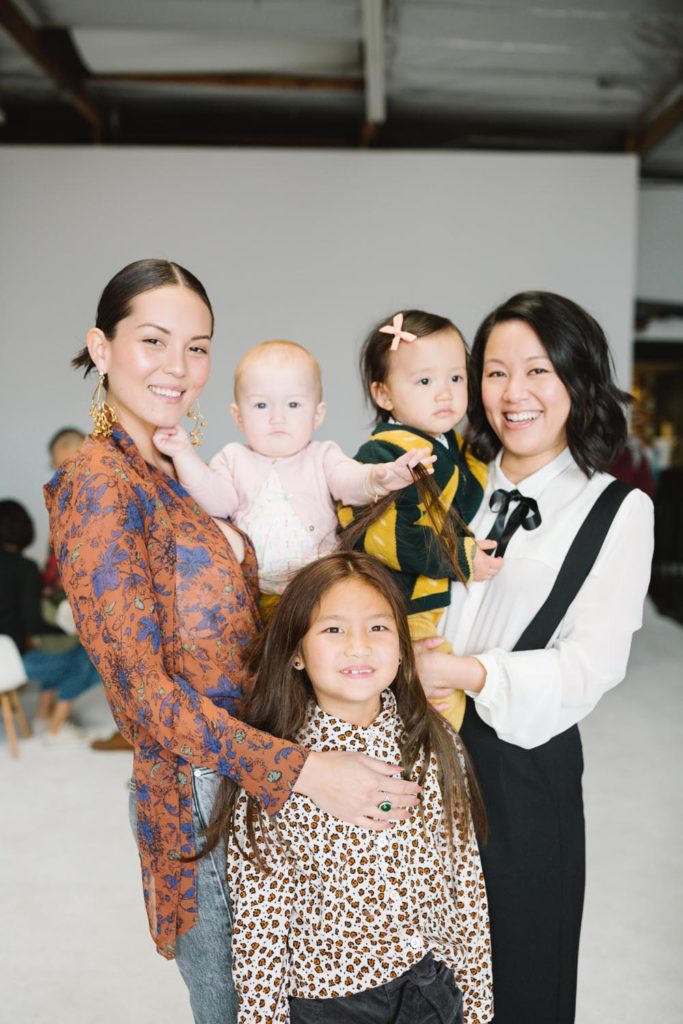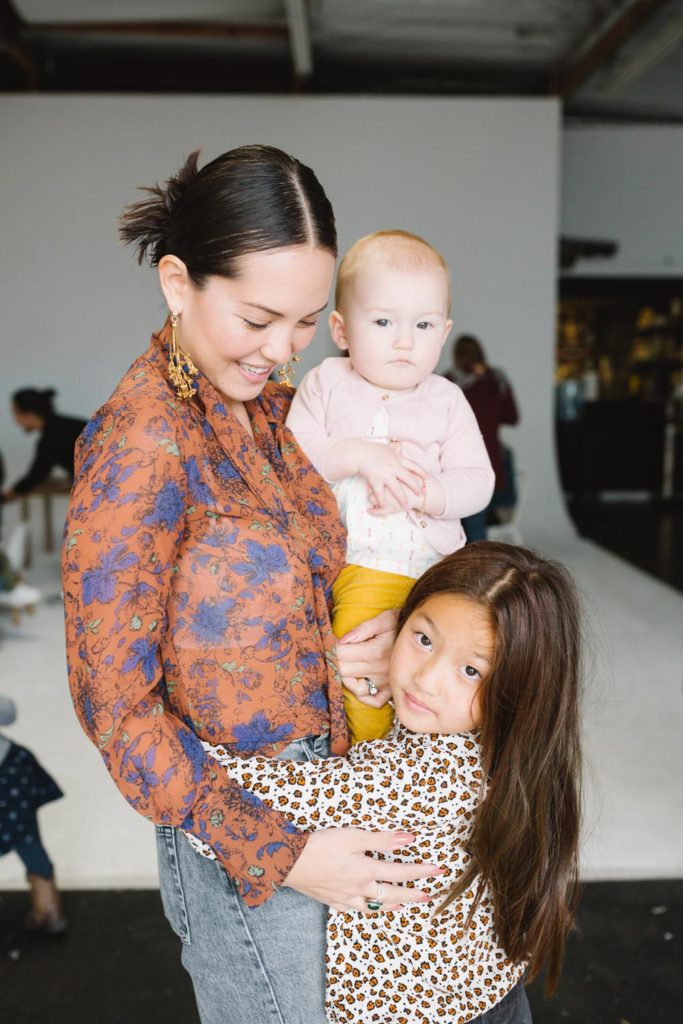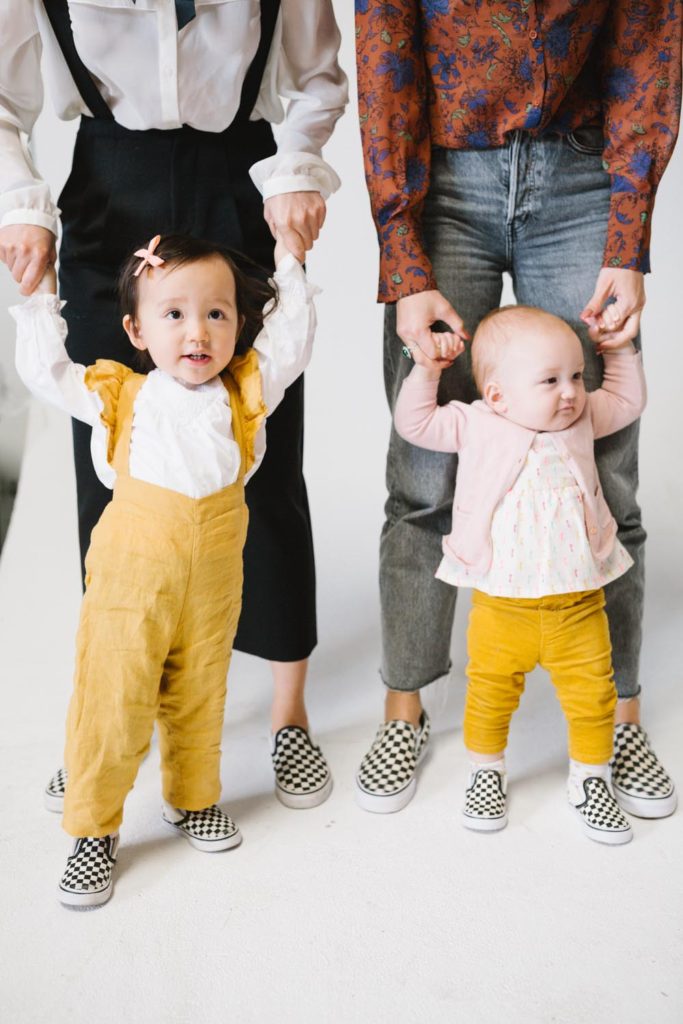 Time to blow out some candles!!!  I love to see all the blowing candle faces, haha, always so adorable!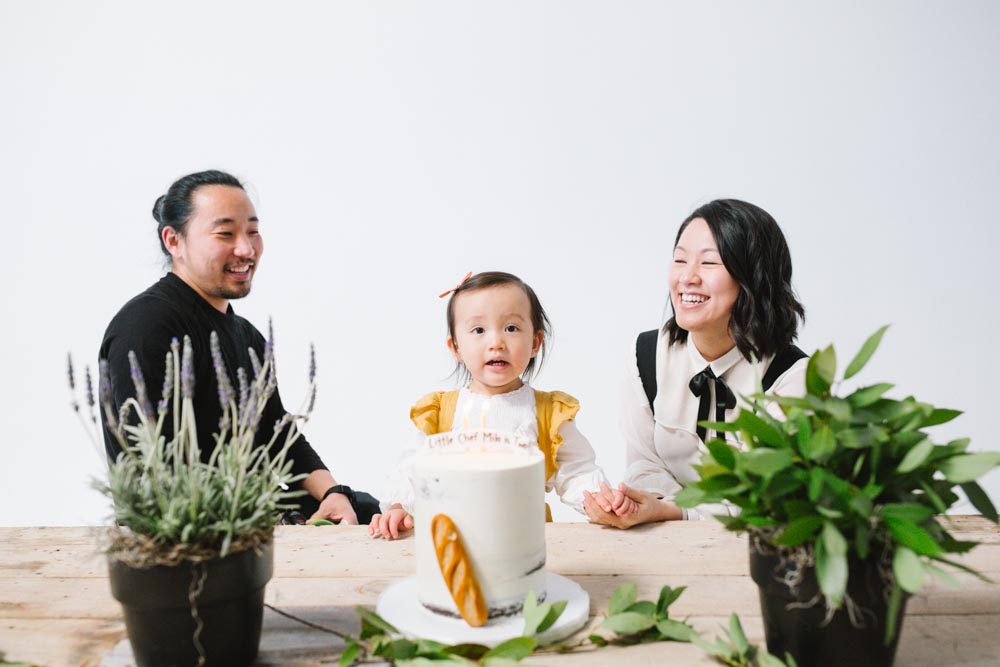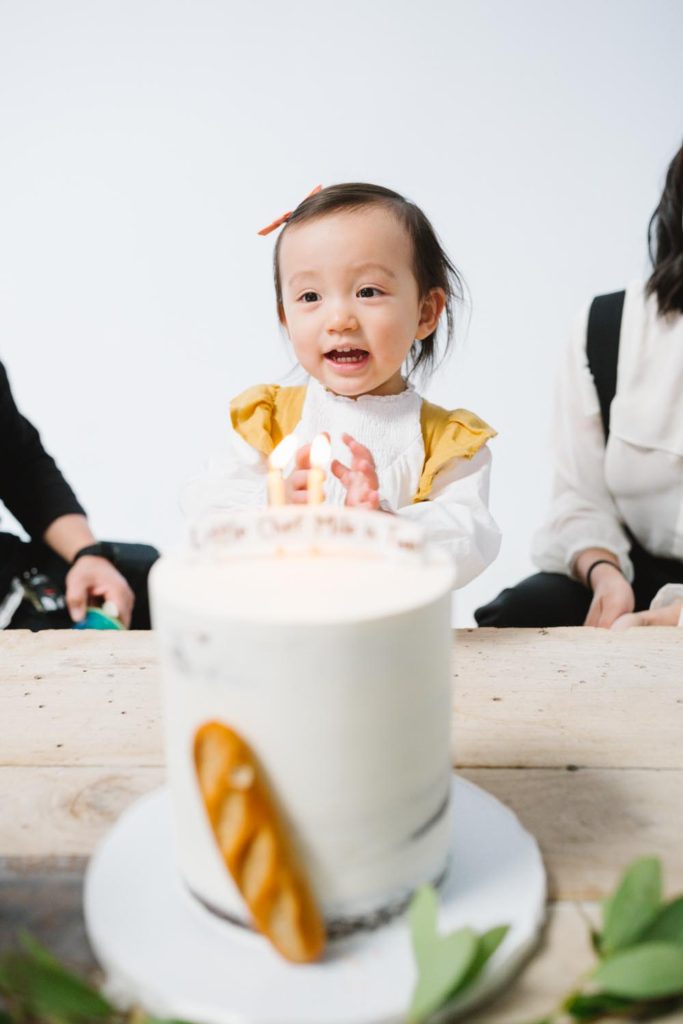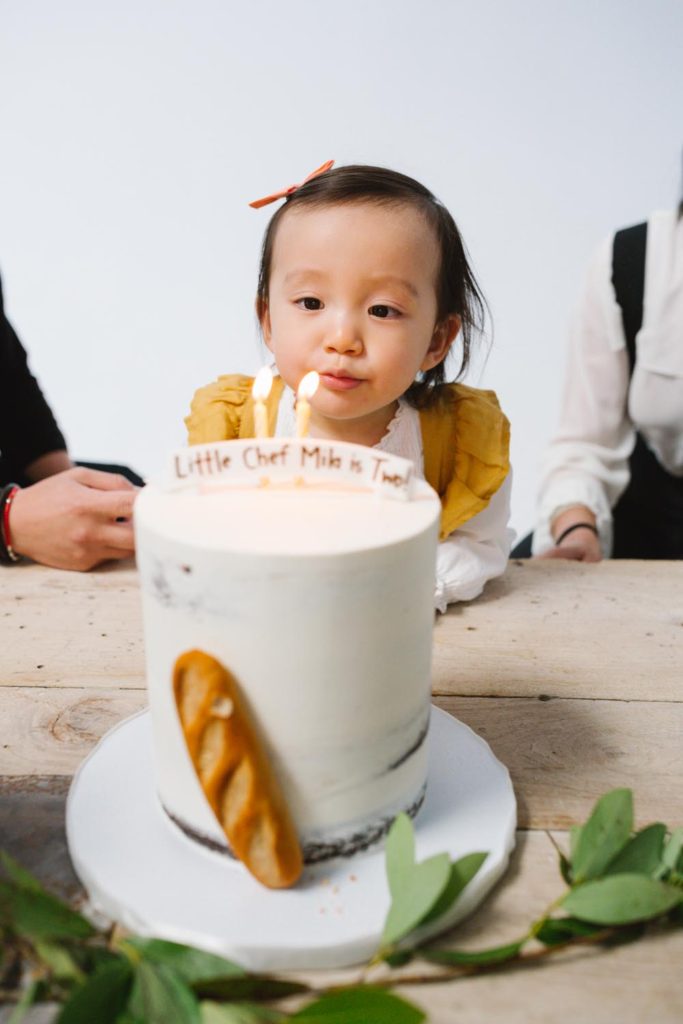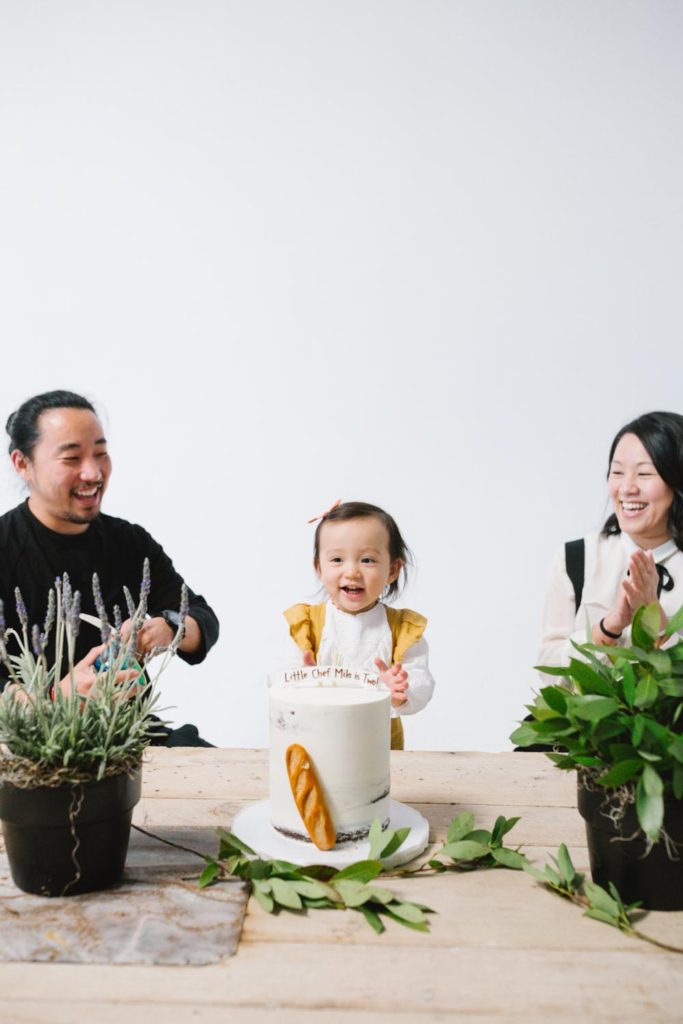 Happy Birthday Mila!!!!  Can't believe you're already 2!!!
xx
Jacquelyn
You can shop this party below!!