We always get excited to help out return clients, especially one as sweet as Melkis, an amazing mama of twin girls! Last year we had the pleasure of doing their 3rd birthday mermaid style, this year it was all about Minnie!! Our love for Disney runs deep so designing and planning a Minnie Mouse garden party was pretty fun!! Especially when her husband stepped in to create some cute details himself – ummm, can he call my husband and give him some pointers?!
Keep scrolling to see the adorable photos by Alison Bernier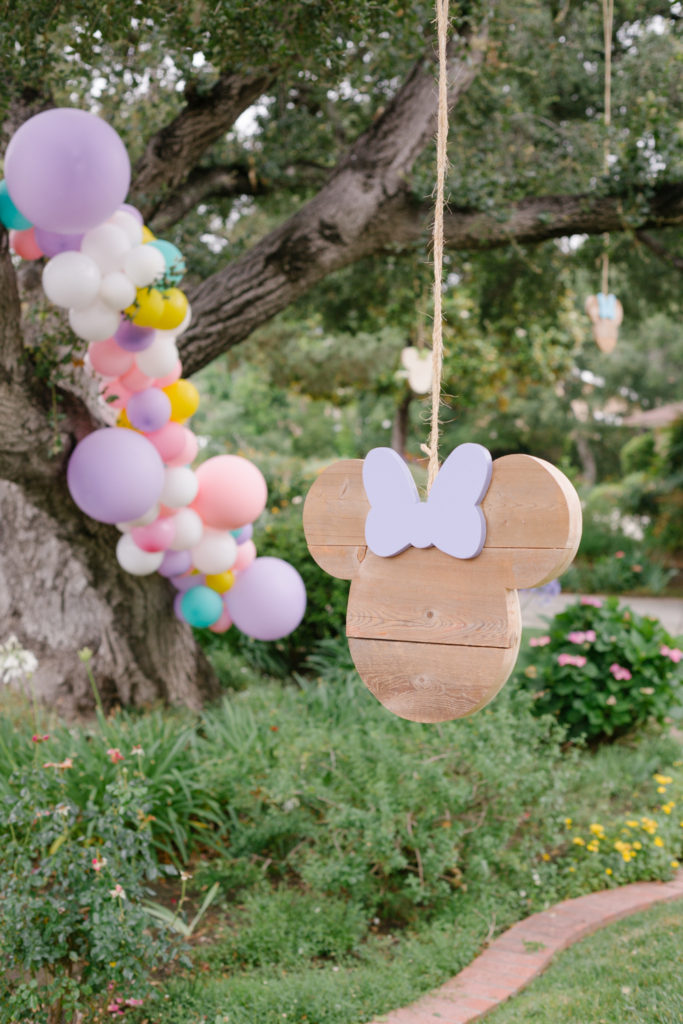 Let's start with this cute invite by Meghann Miniello along with our favorite Daydream Republic ears!! Sparkle and flowers, you got it!!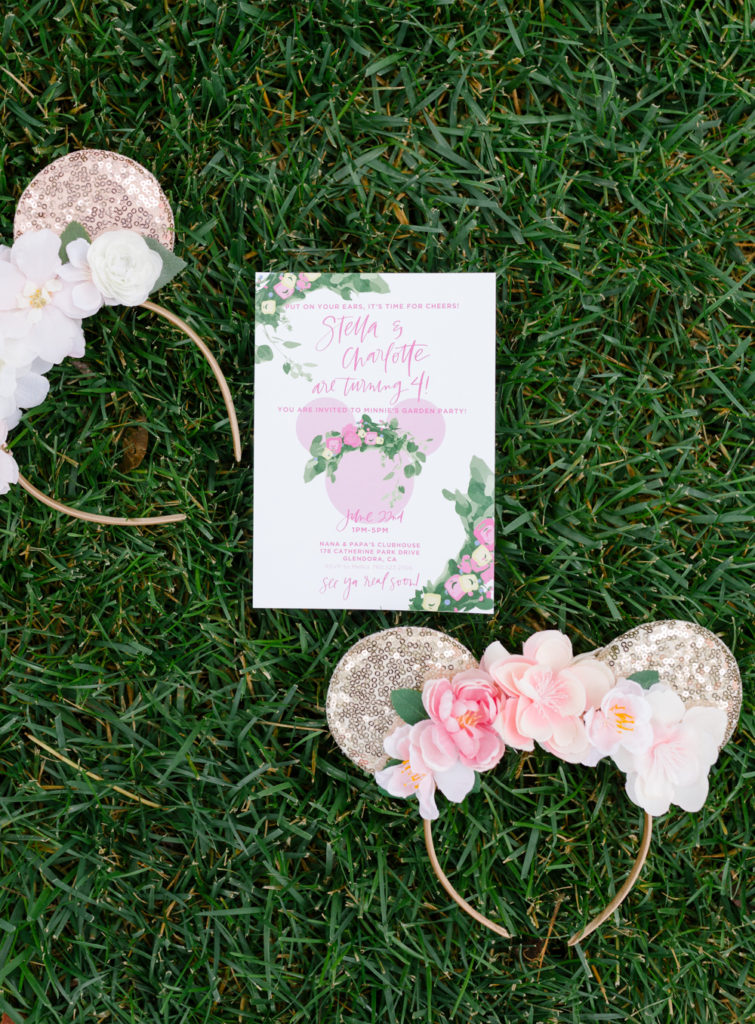 We went pretty girly for this one!! Since this party was in the thick of summer and it was a pool party we needed a few umbrellas… I saw these fun pink frilly ones and said, yep, we need those!!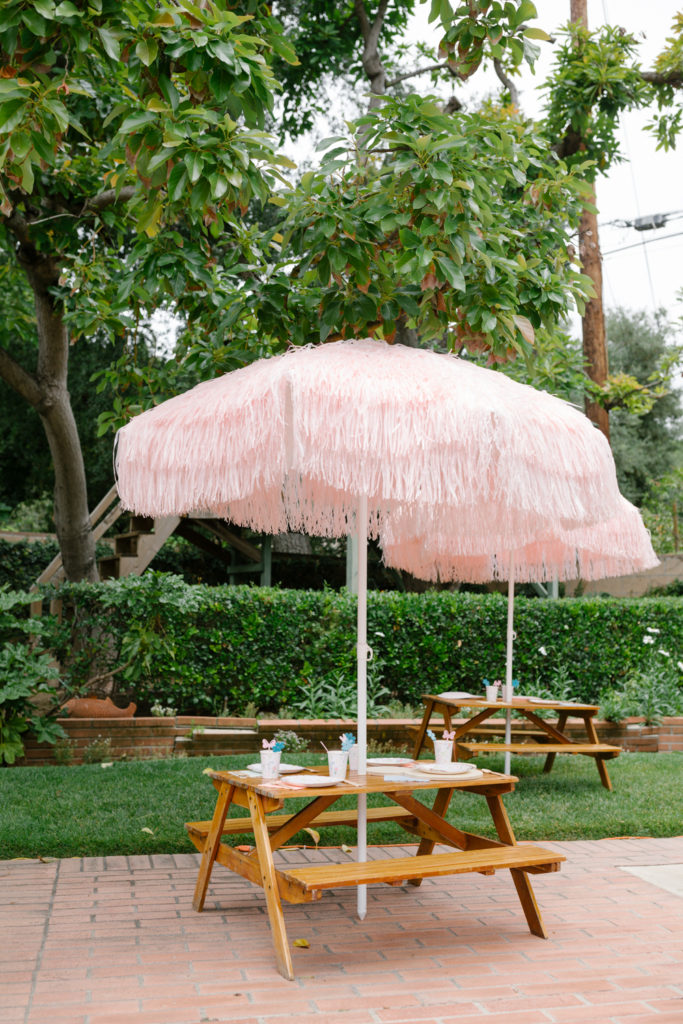 Melkis' husband made these cute mickey/minnie heads and we used them as chargers at a few of the place settings. Aren't they so fun?! Love a husband who can get his hands dirty, especially when it's for his cute daughters!!
We just added pretty Meri Meri plates and sweet details by Poppy Jack Shop.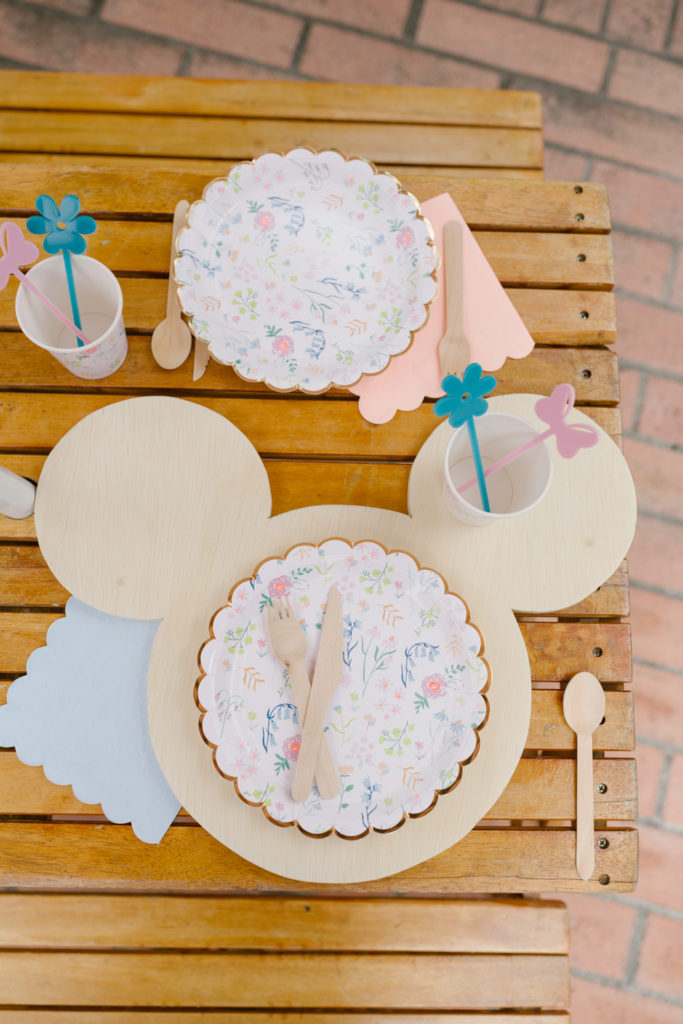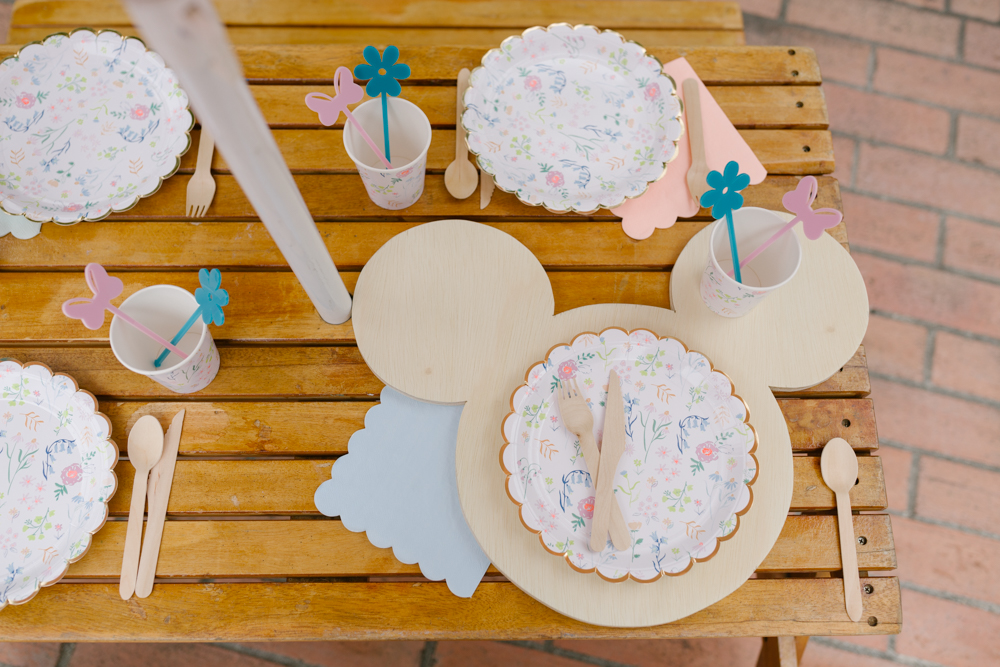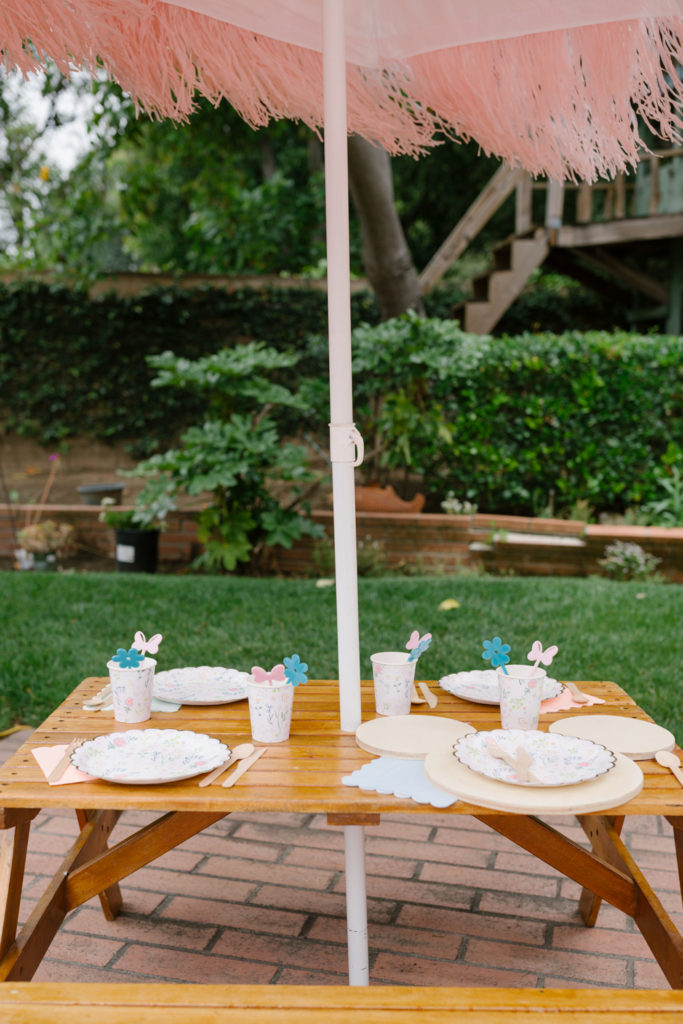 Cute little topiaries were made to look like Miss Minnie herself along with fun arrangements with pretty little butterflies.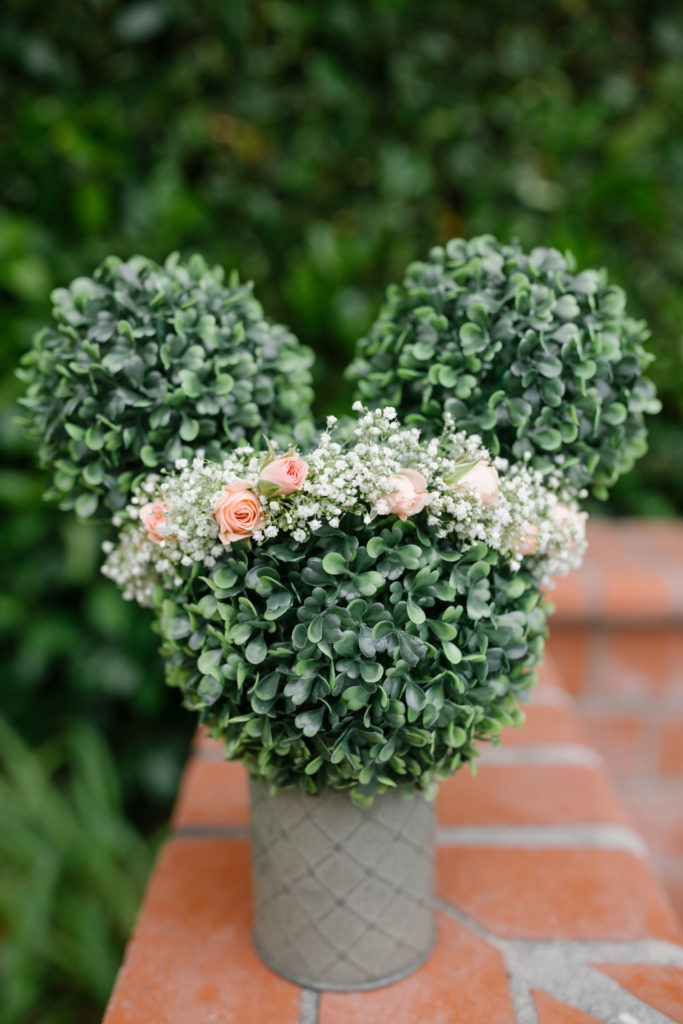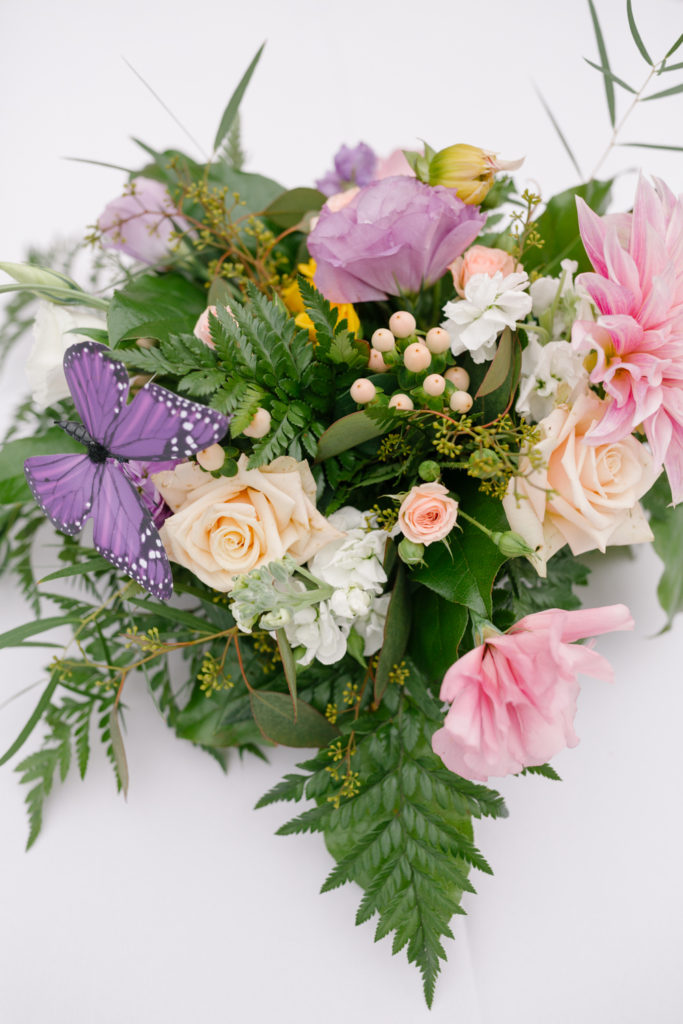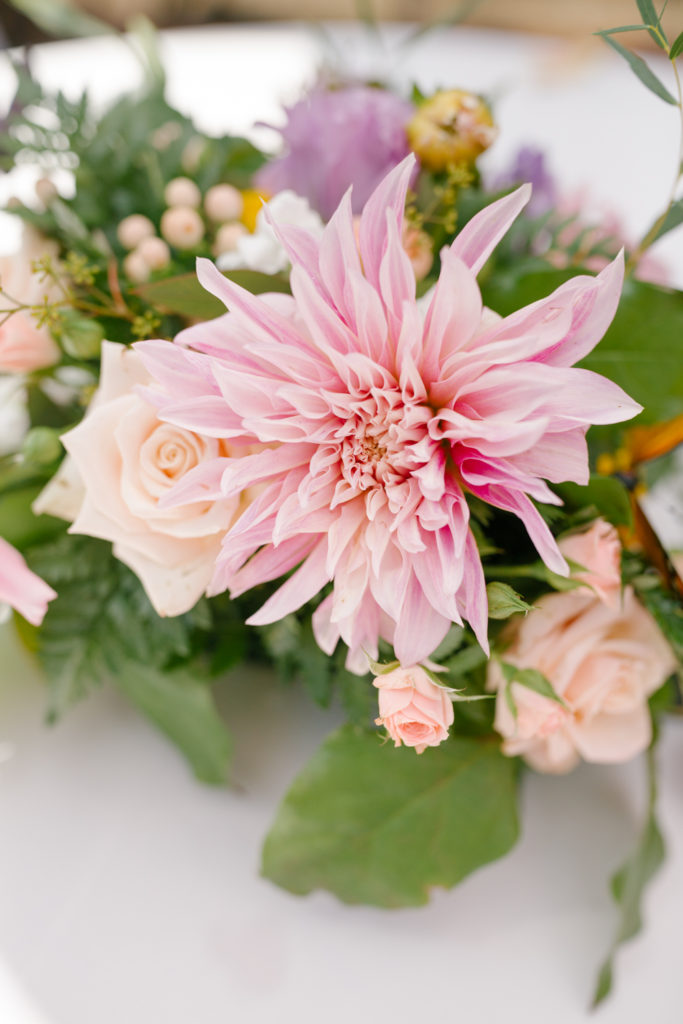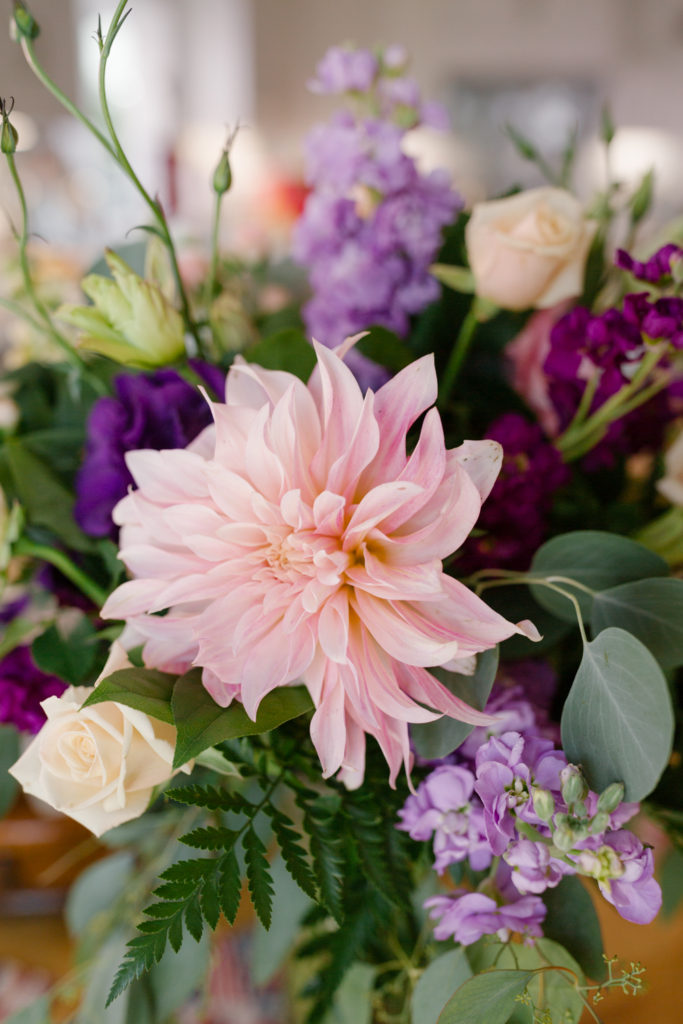 Another amazing creation by daddy!! This cute sign that we added vinyl stickers by Poppy Jack Shop to let guests know they had entered the clubhouse!!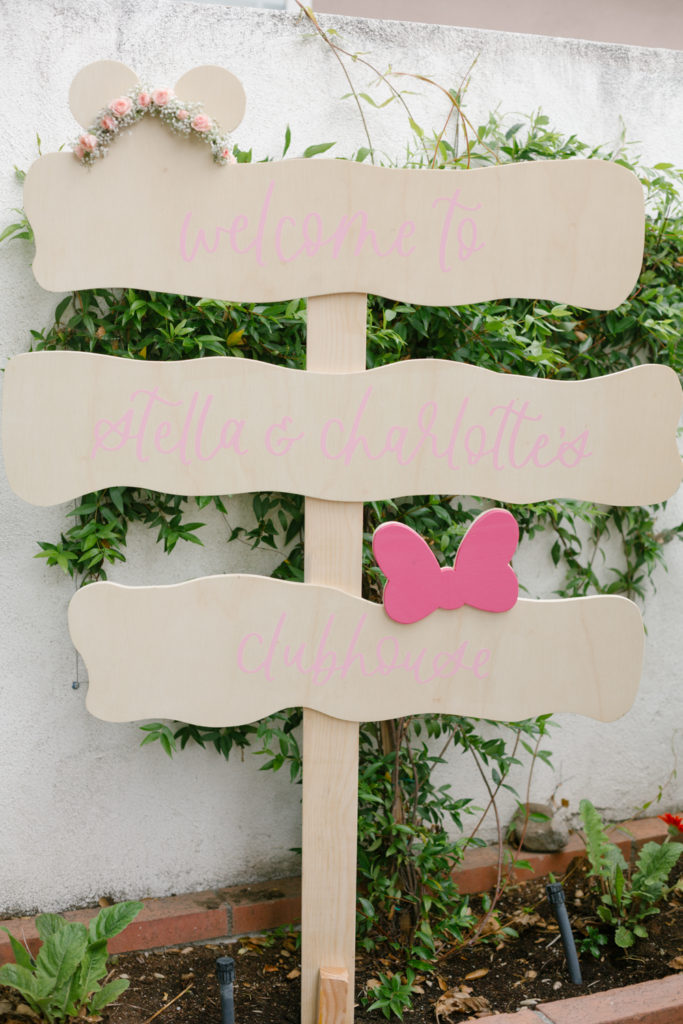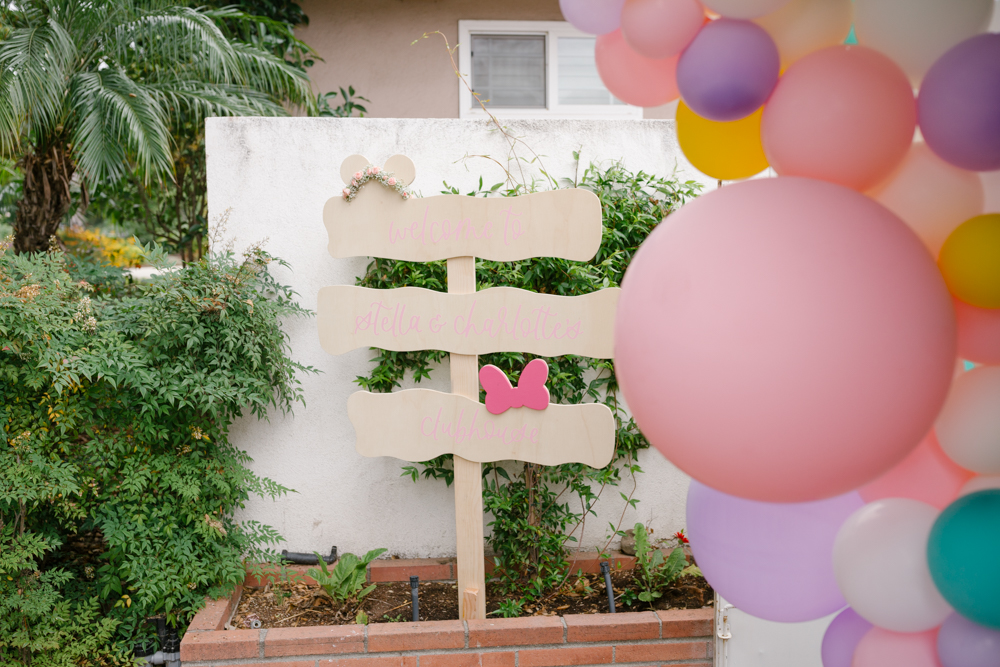 You know we couldn't have a party without some balloons!! The Pop Shop did it again with these gorgeous arrangements, and the colors just make me happy!!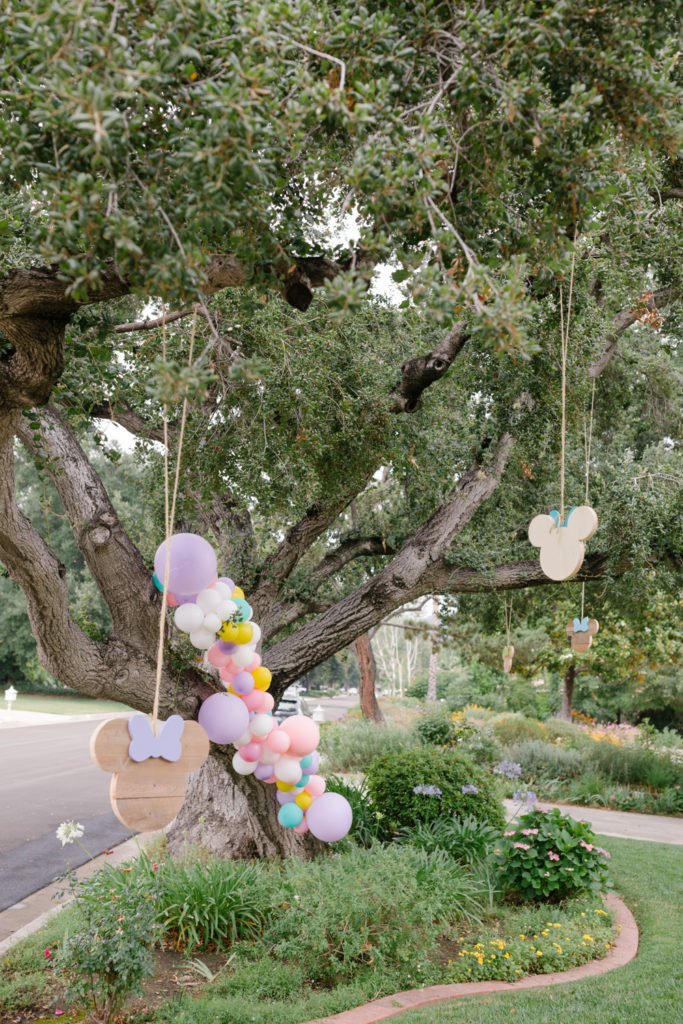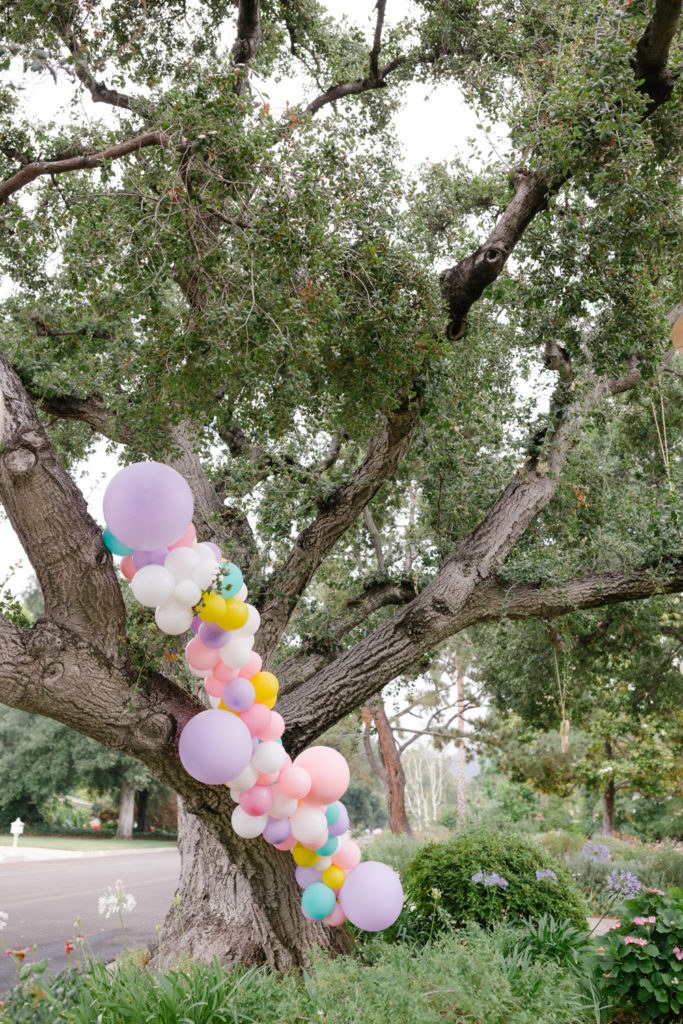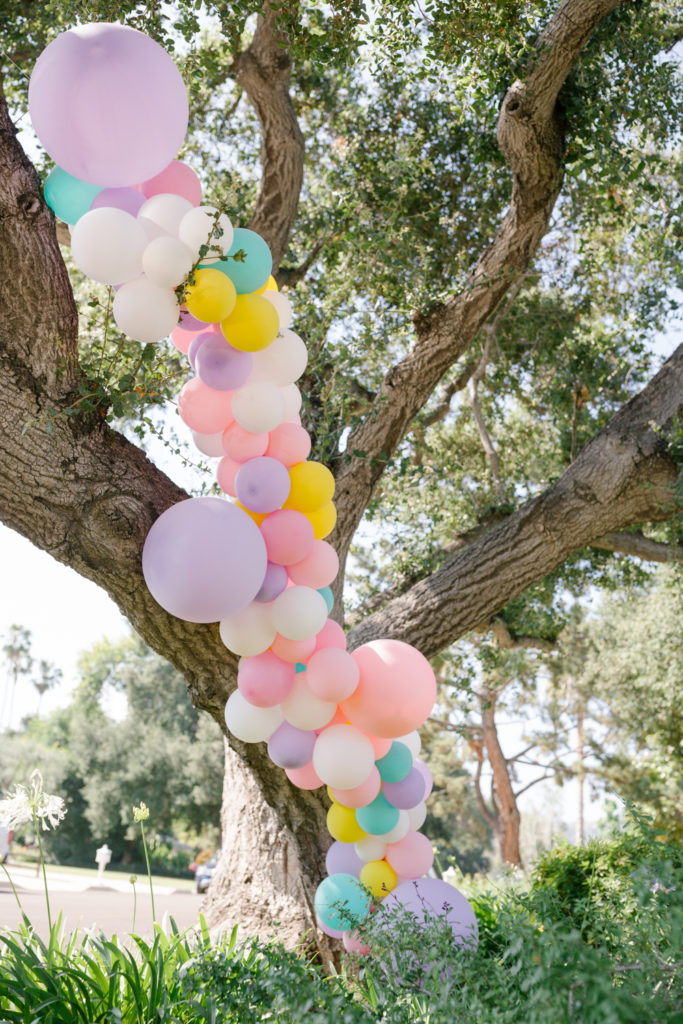 You guessed it, Melkis' husband really went to town for this!! Gotta love what a daddy will do for his daughters!!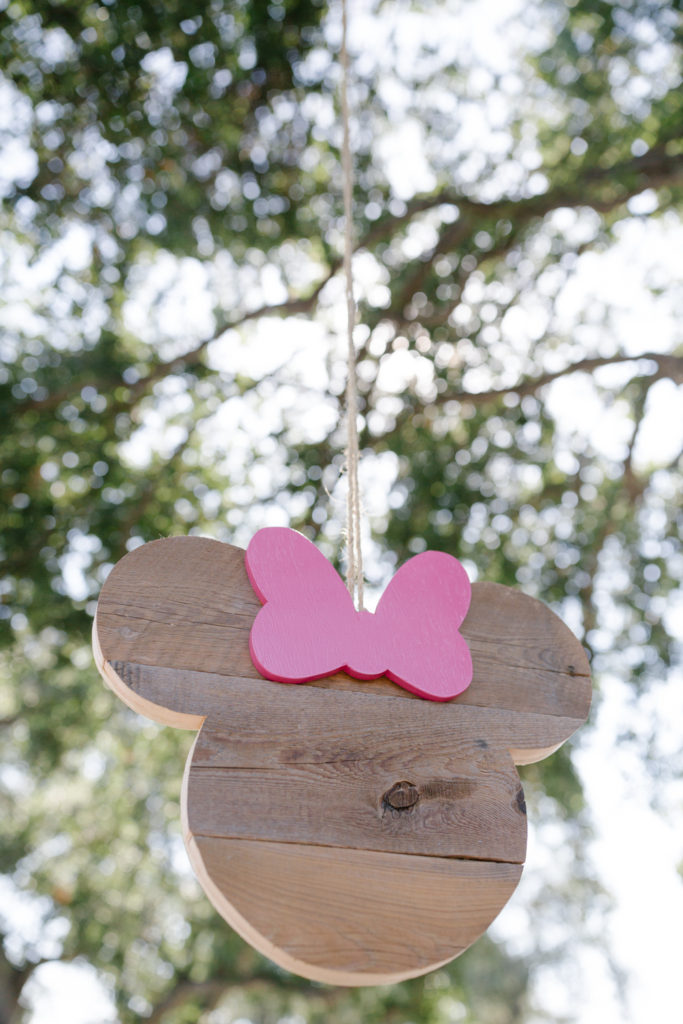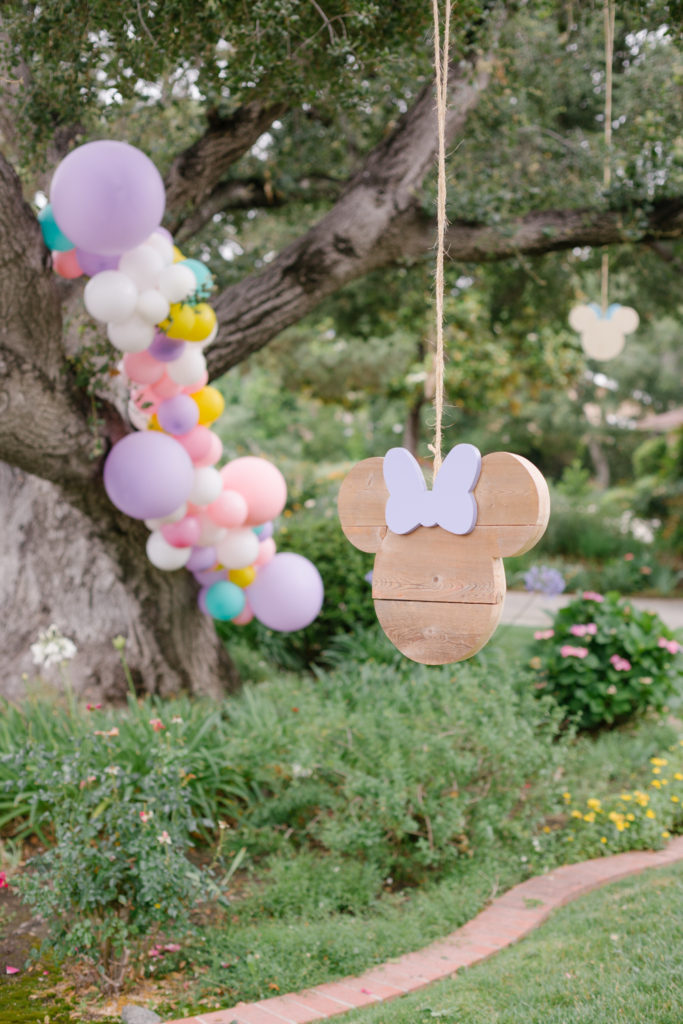 Onto dessert!! What a spread! Each girl got a cake along with some sweet cupcakes and cookies for their guests. I just loved this fun take on a garden party for Minnie, it brought out so many sweet and unique details.
The cakes and cookies were by Beverly's Bakery and the cupcakes were by From Scratch Baked Goods, YUM!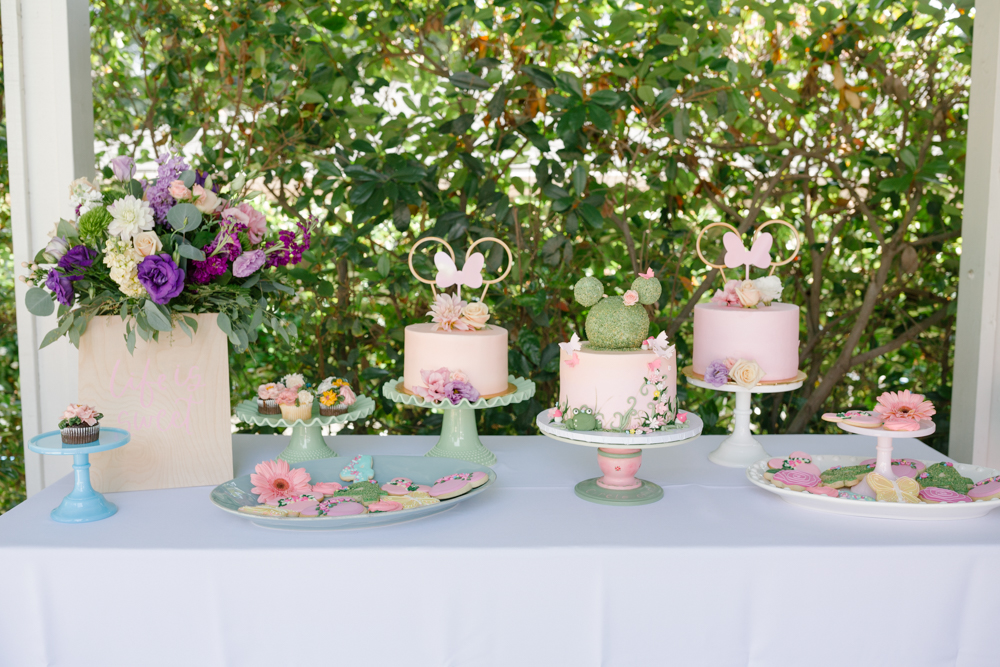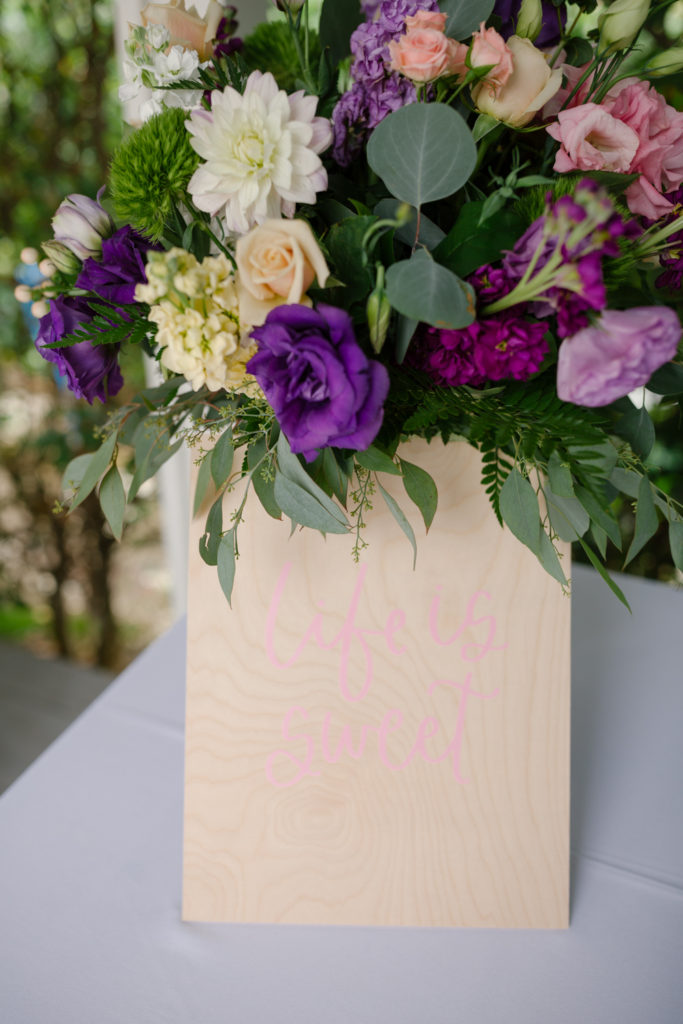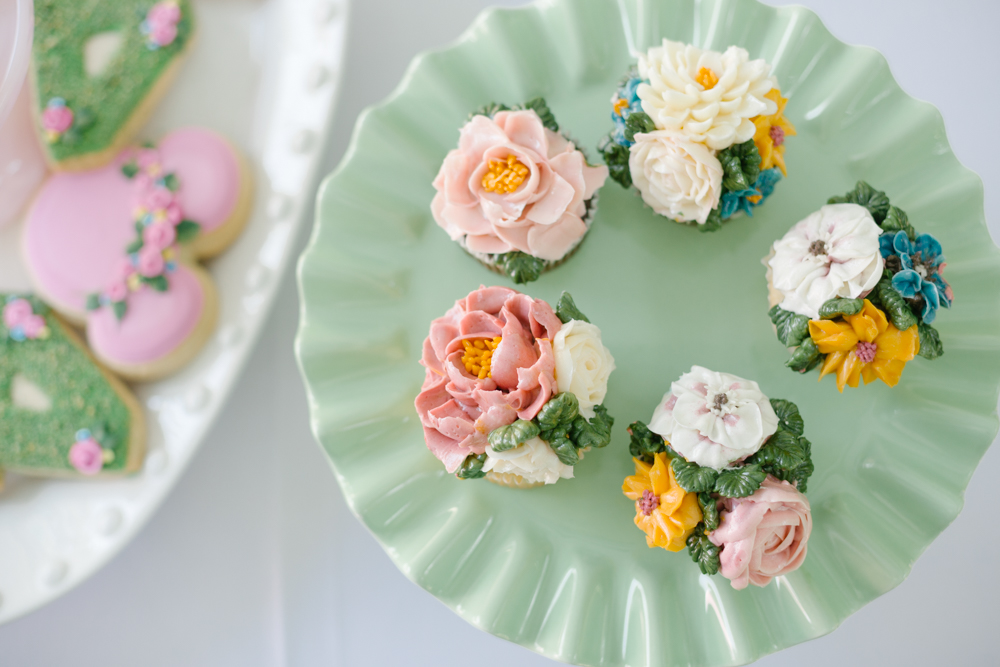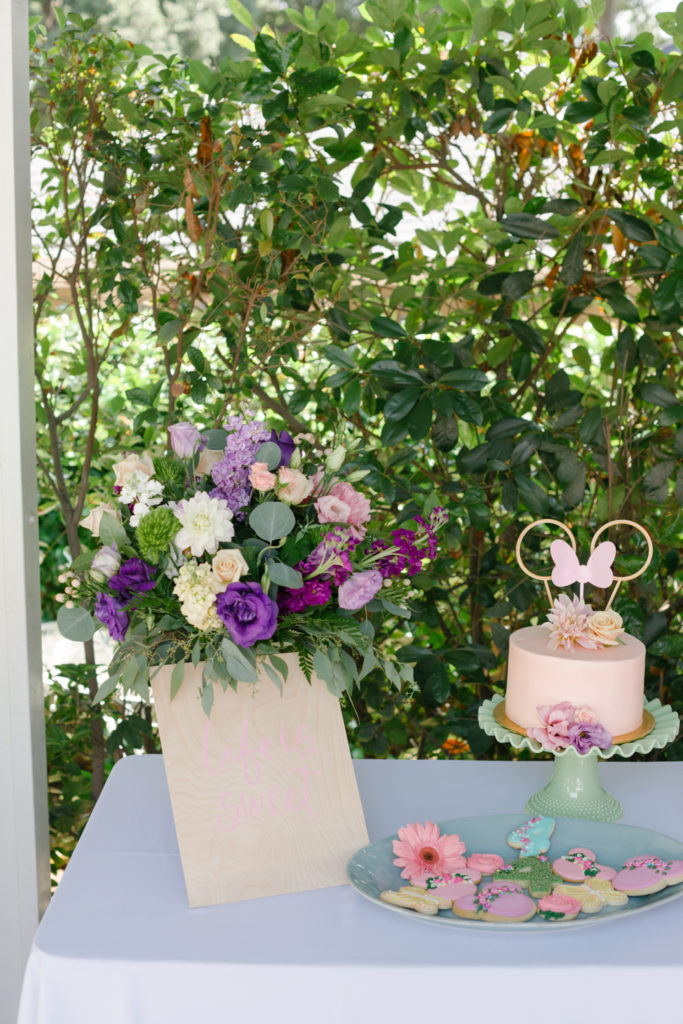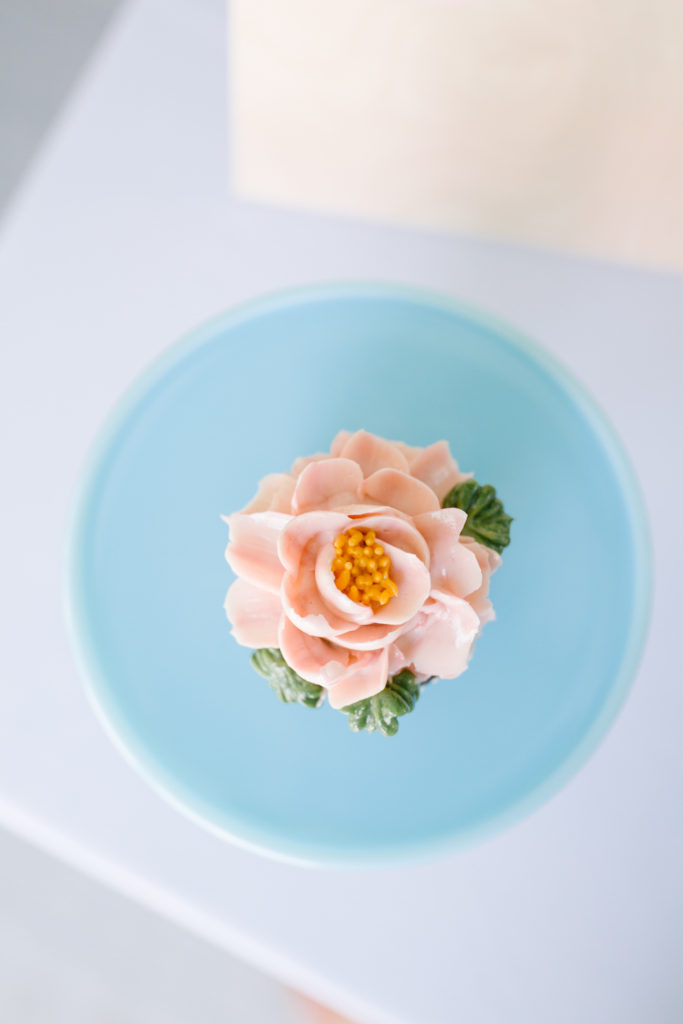 Again, Poppy Jack Shop with the cute details like these sweet cake toppers!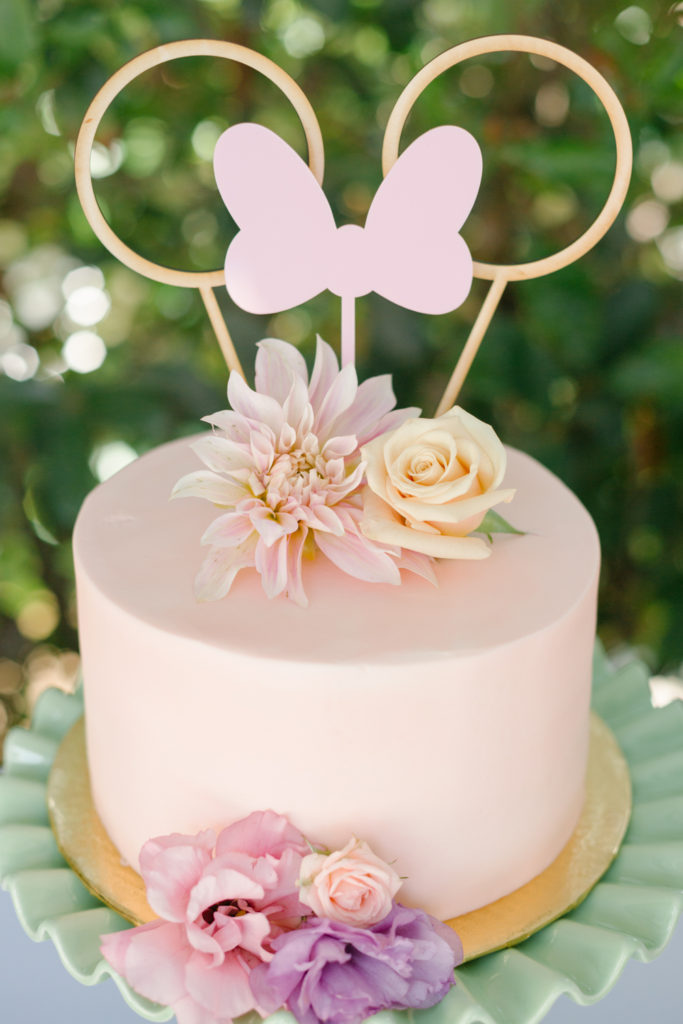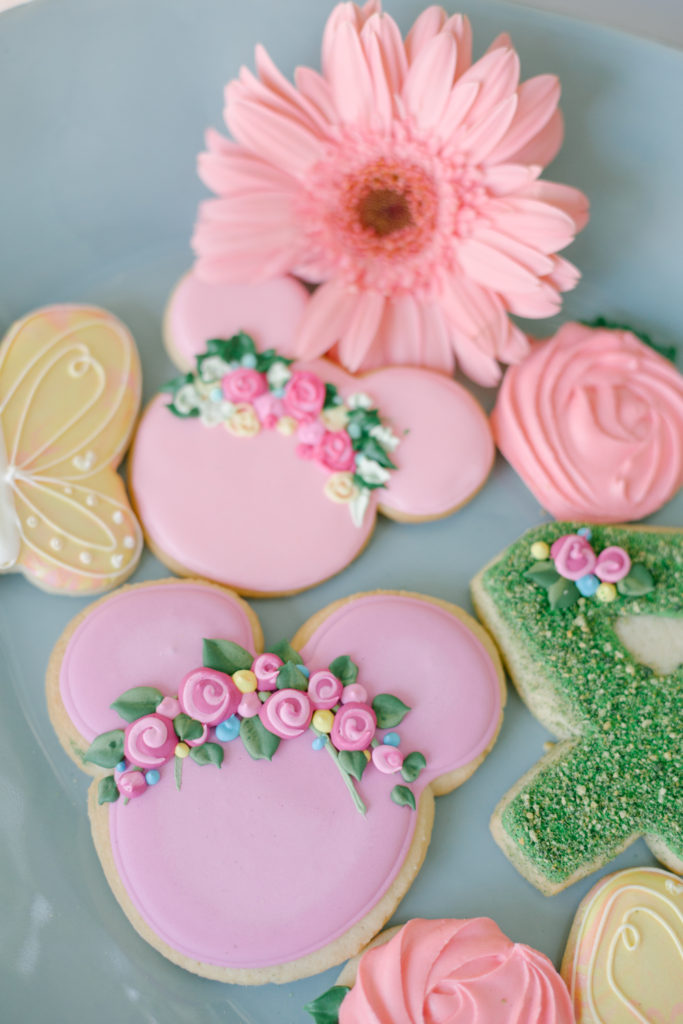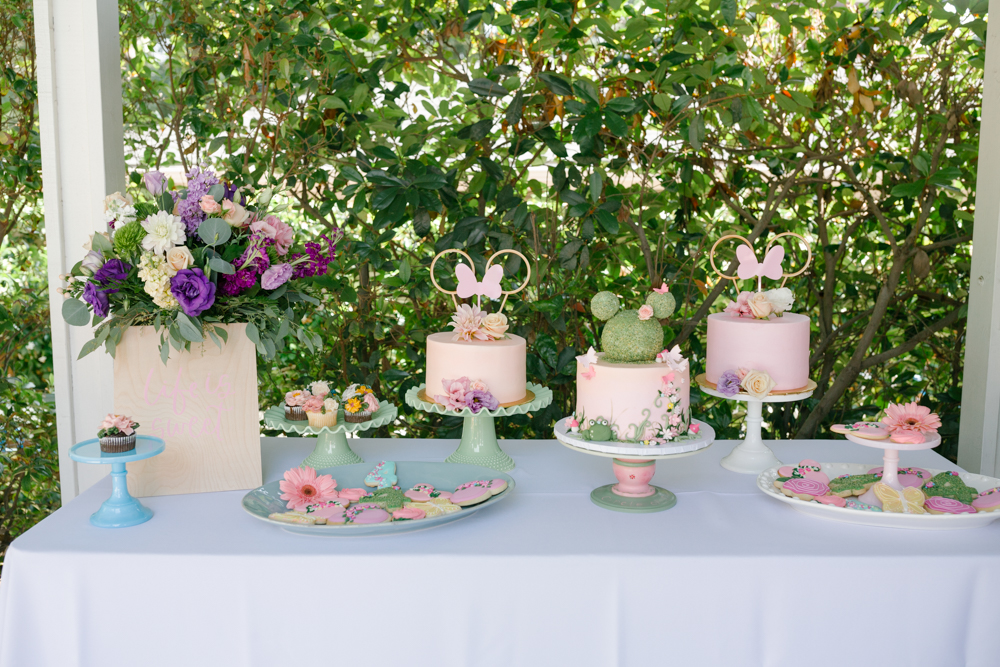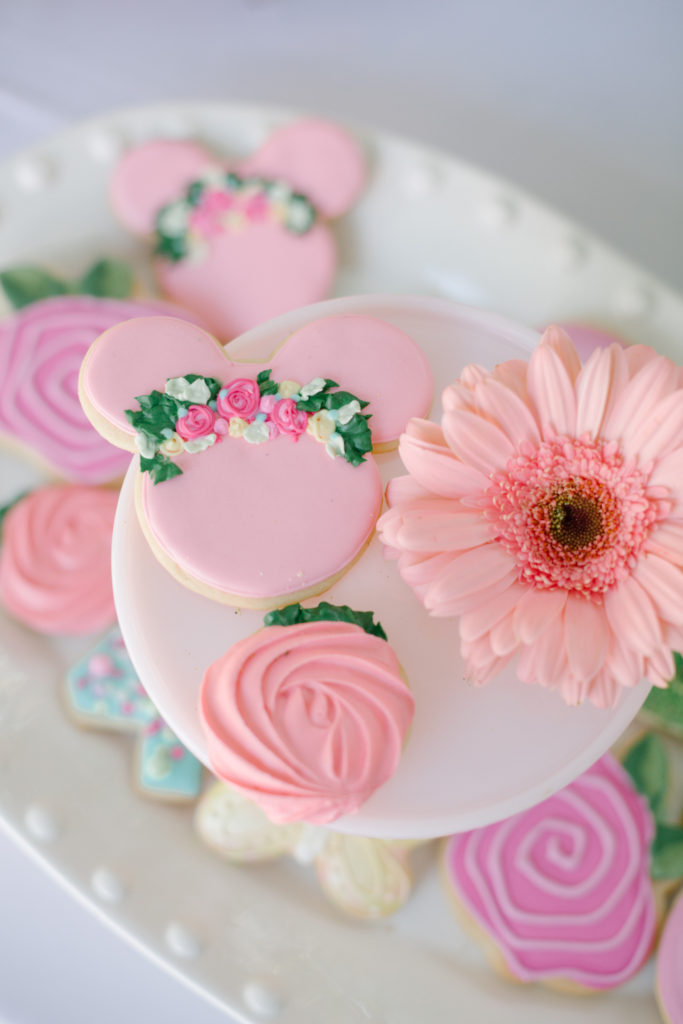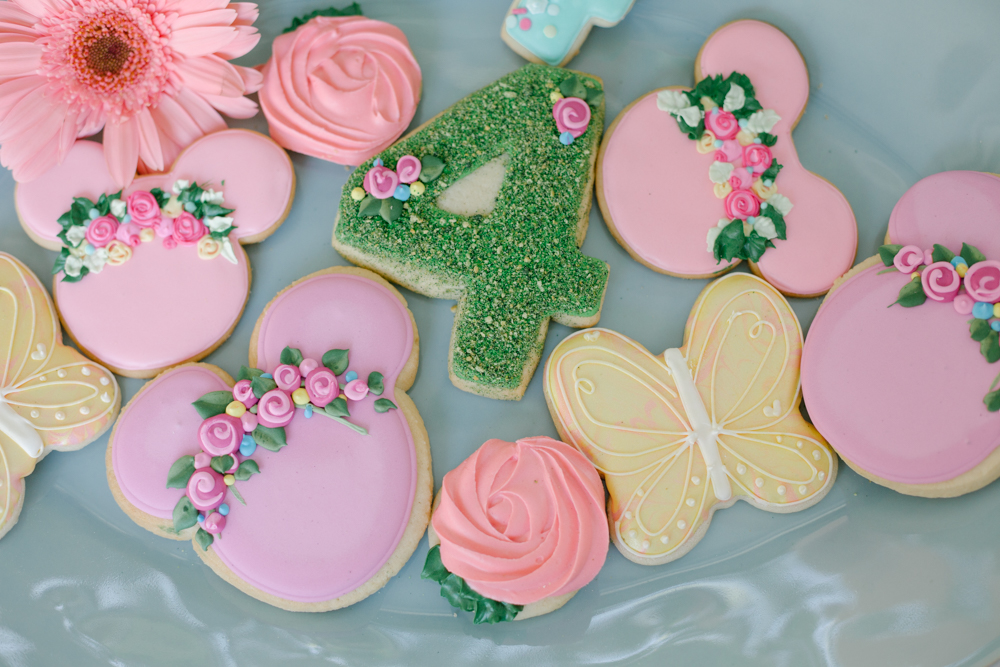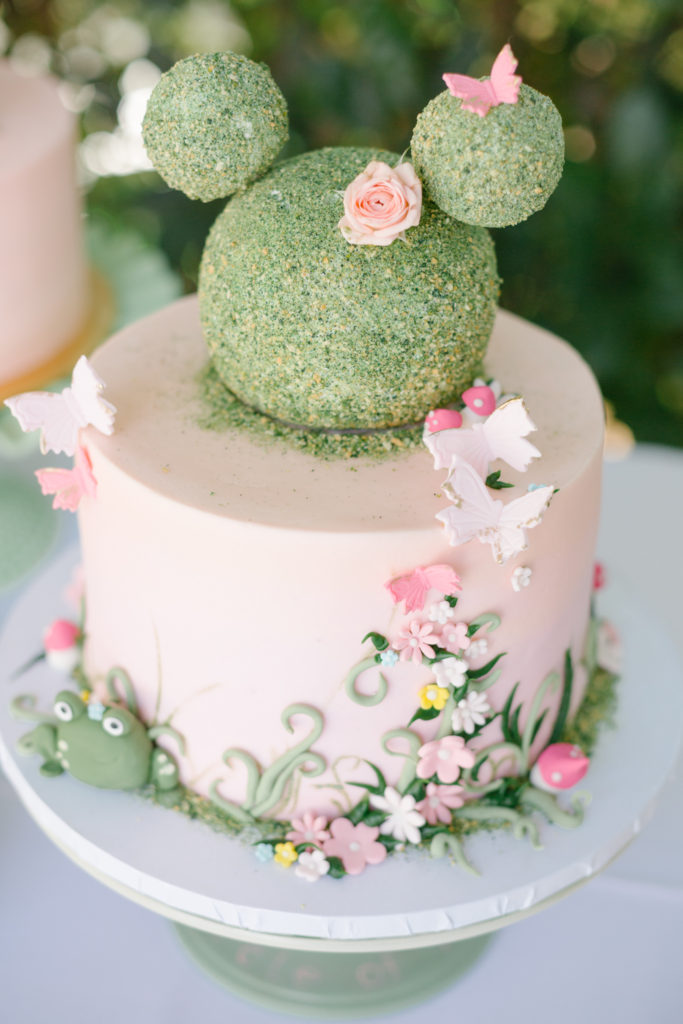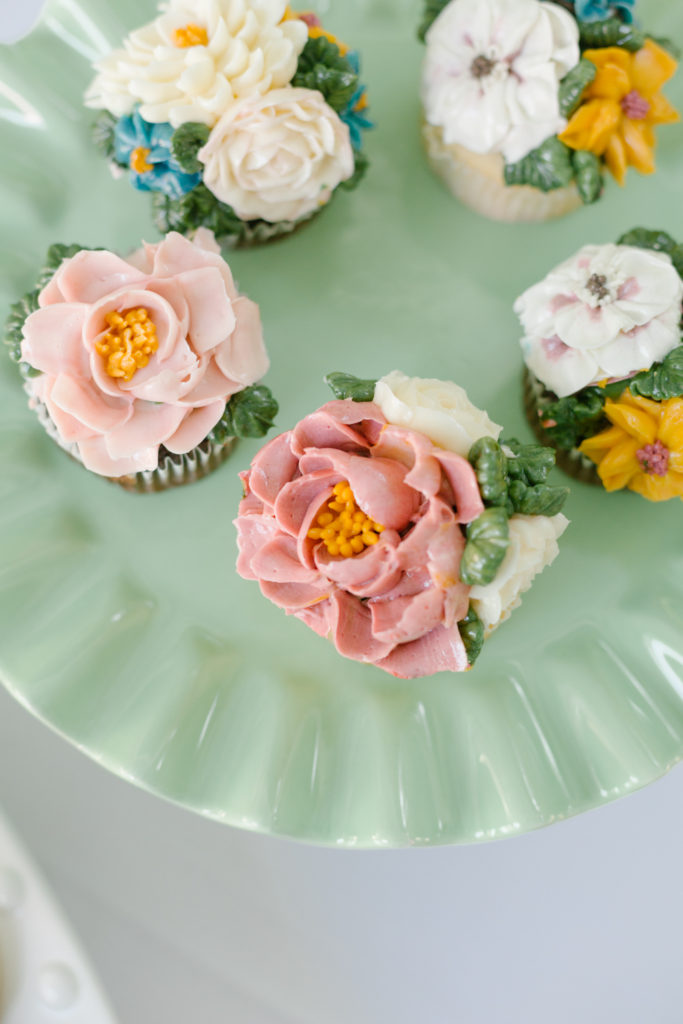 The girls wore the cutest dresses made for them by their Grandma, love all these sentimental touches and to see how much their family loves them!! How could they not?! They are surrounded by love – from their mama, daddy, and big sisters!!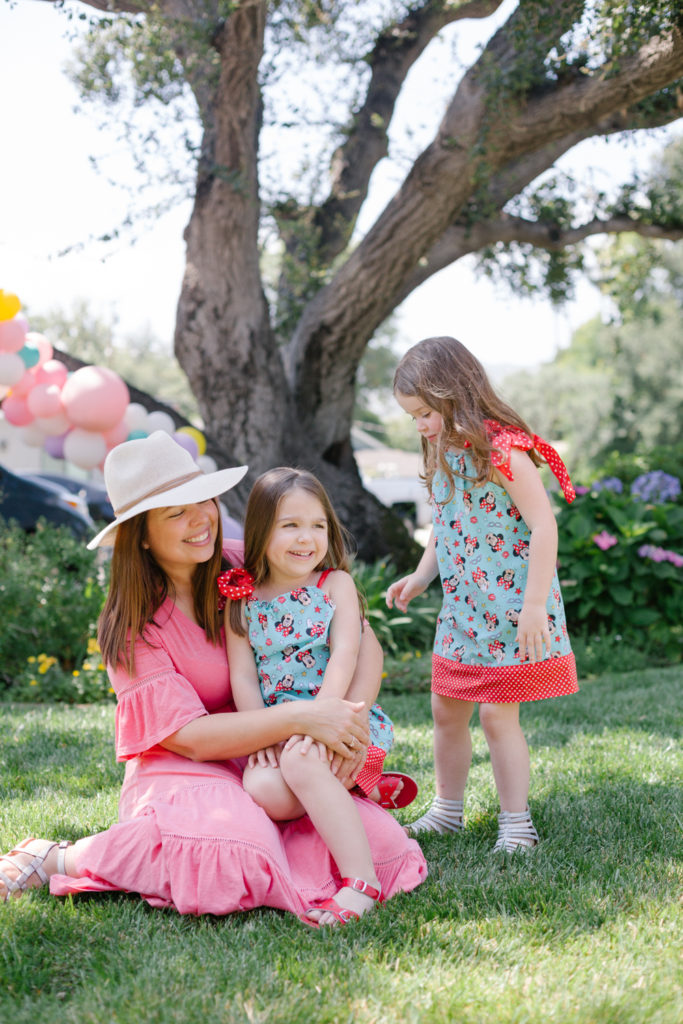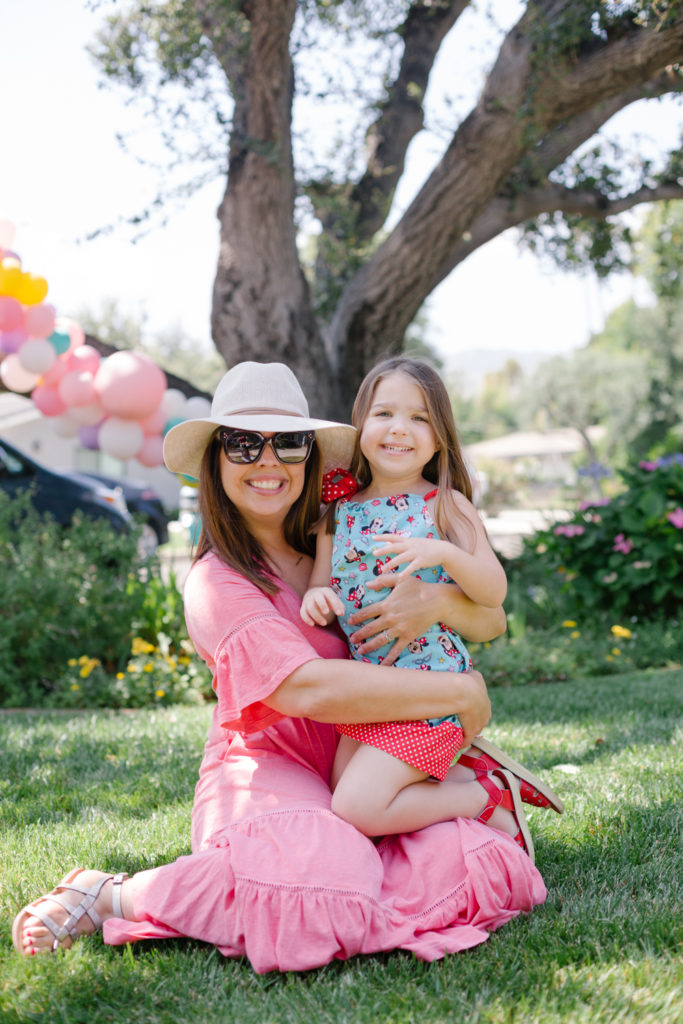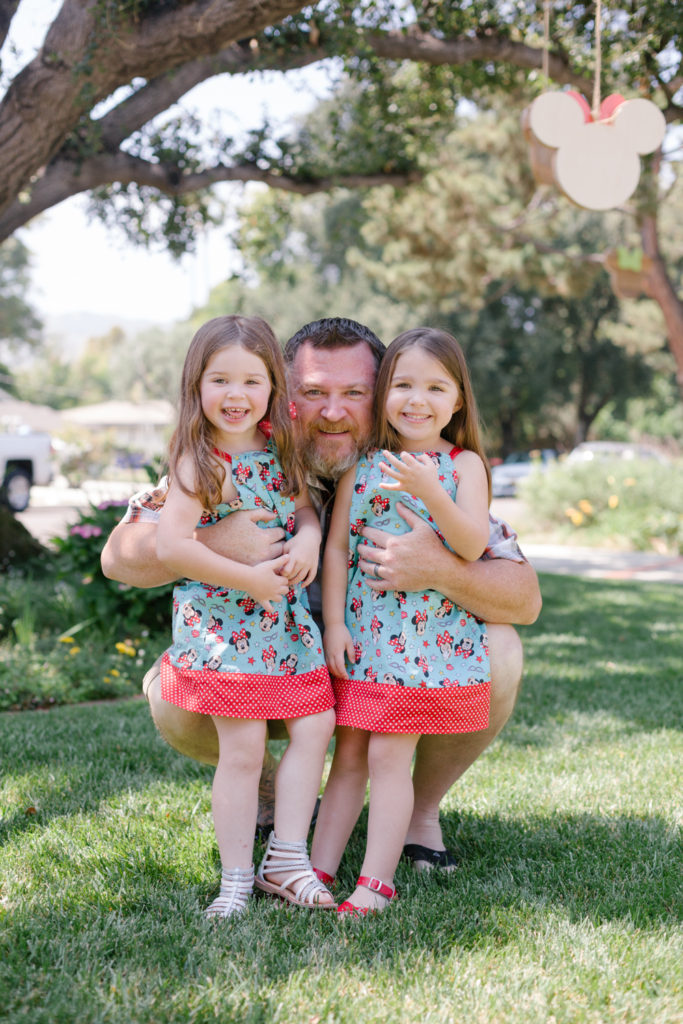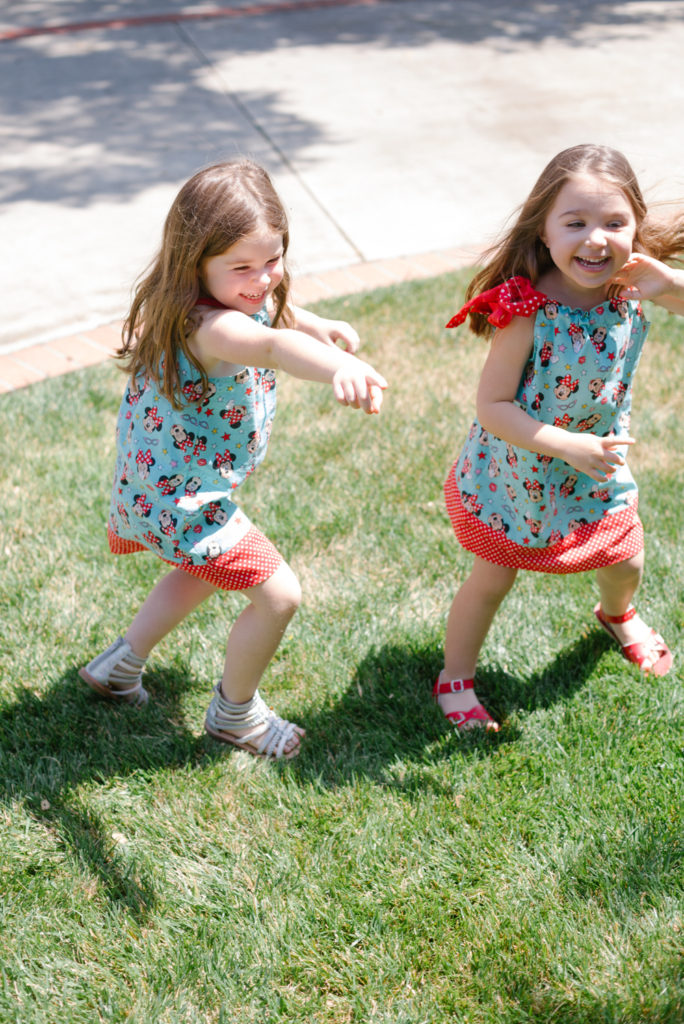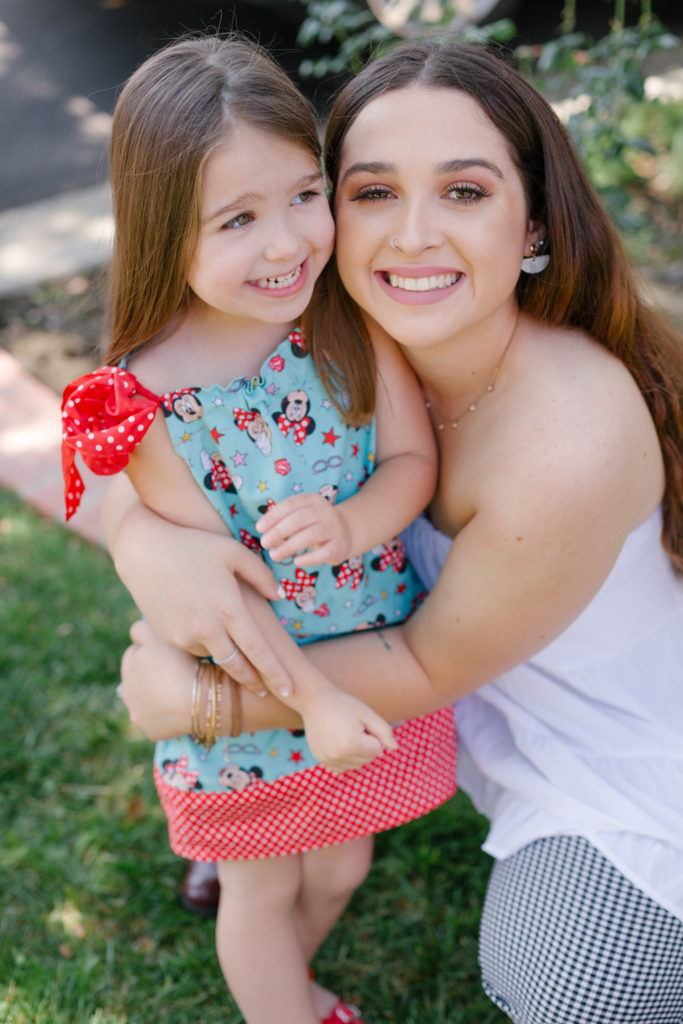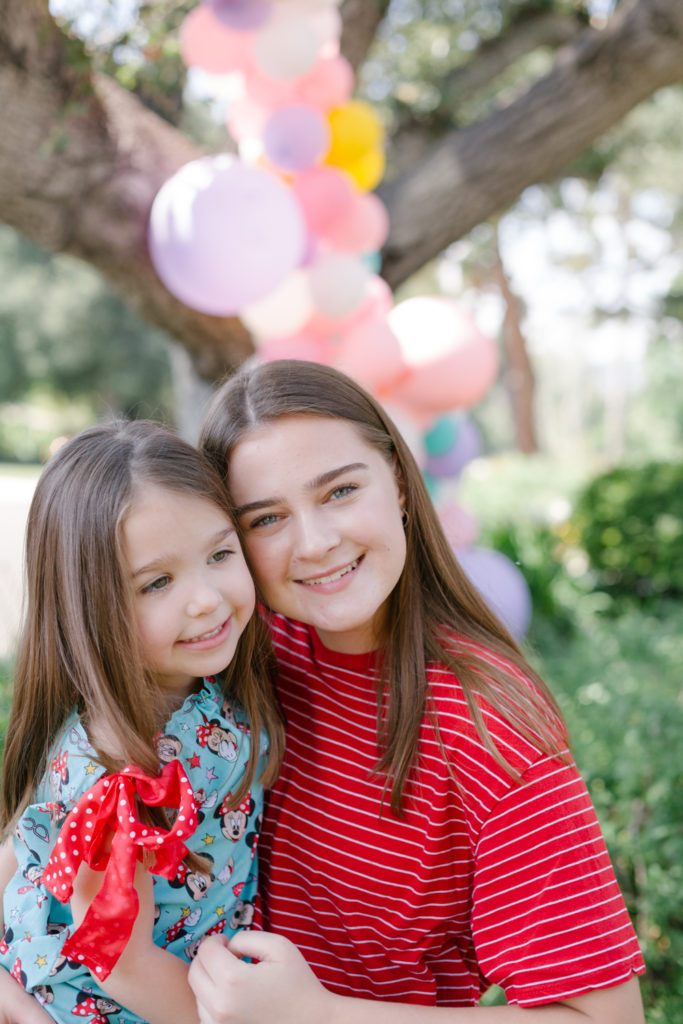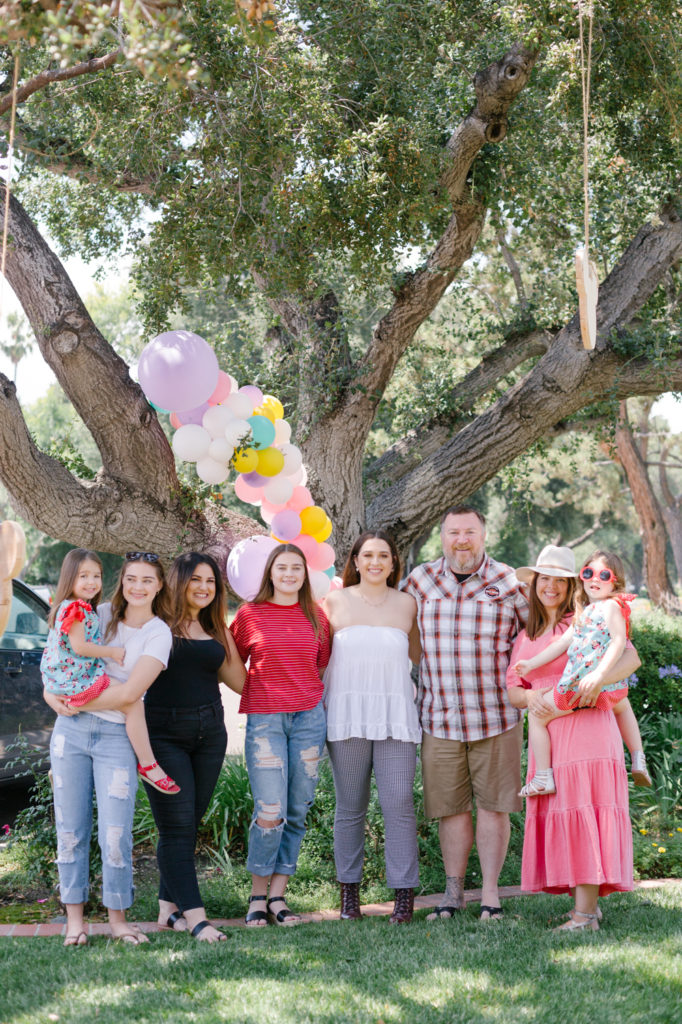 Face painting for the win!!!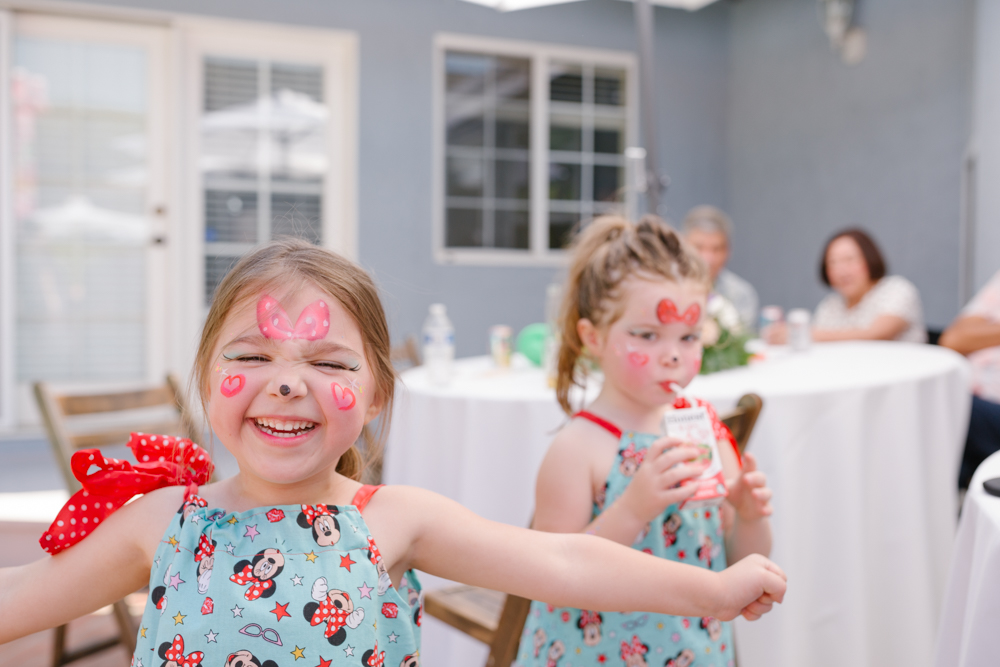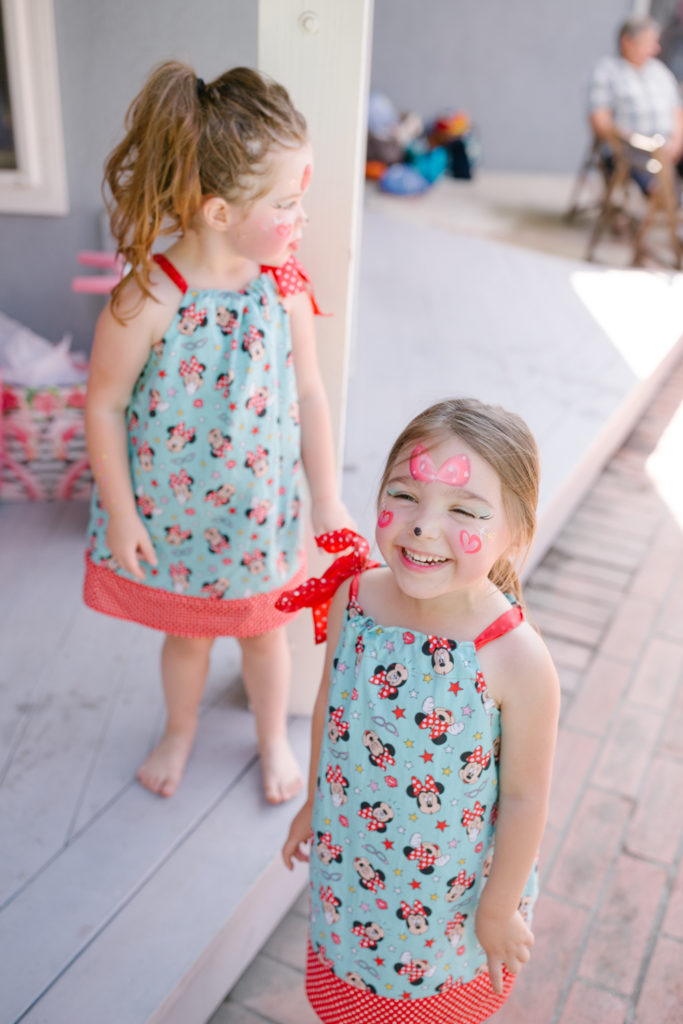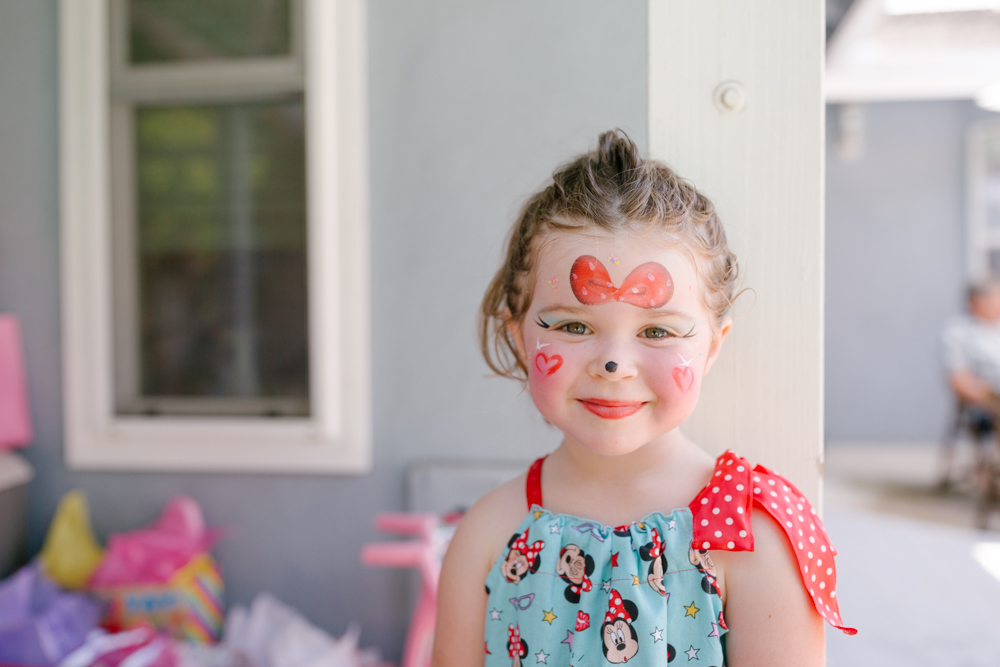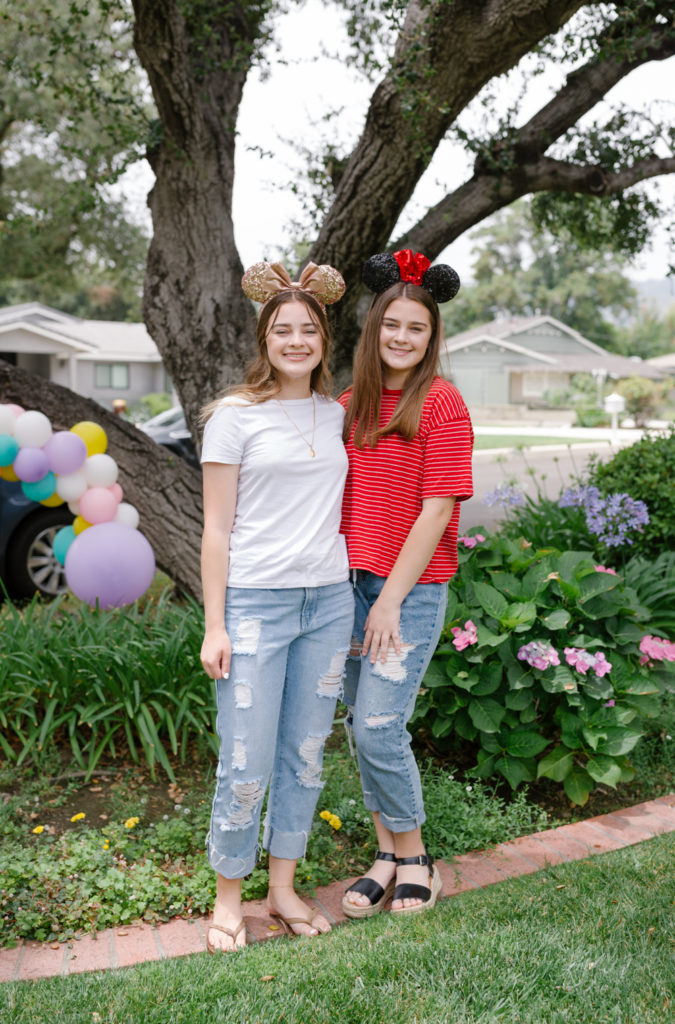 They are pretty excited for that cake!! Especially after a day of swimming!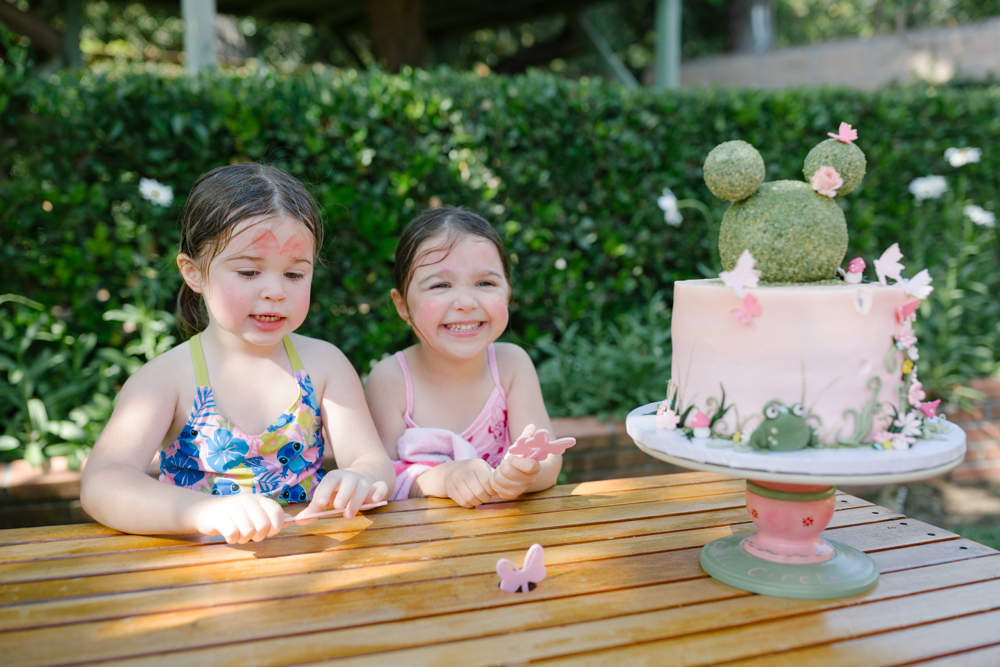 Come on Mom!! Let us eat!!!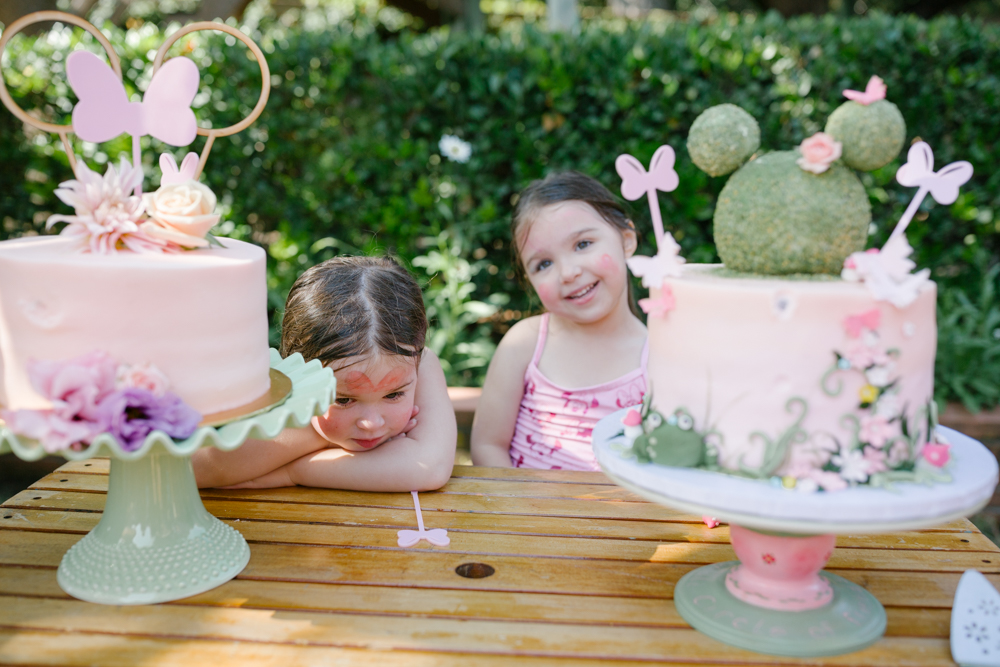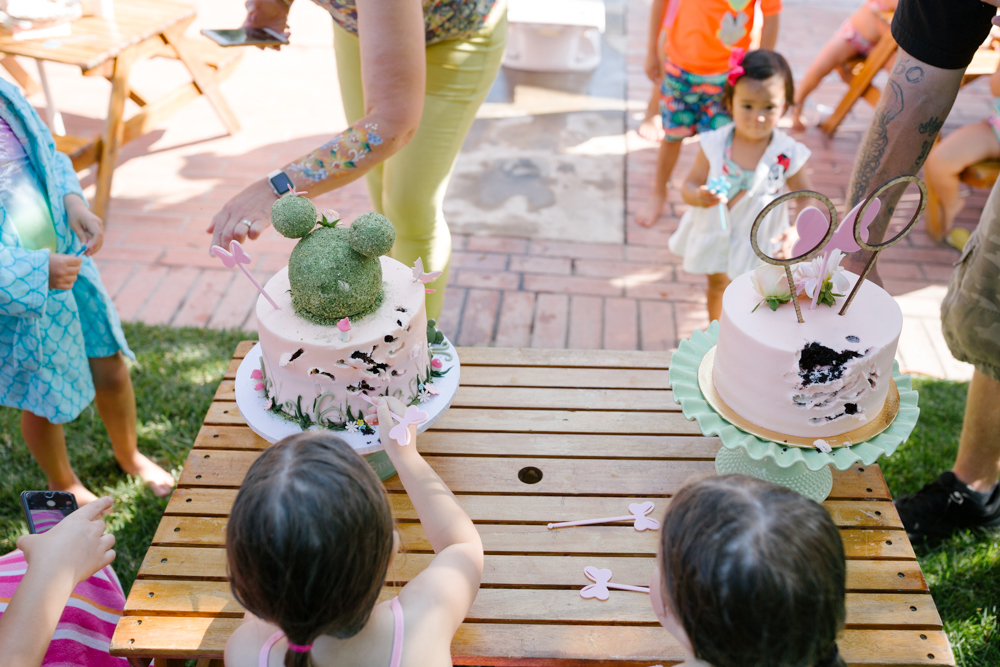 And that's a wrap!!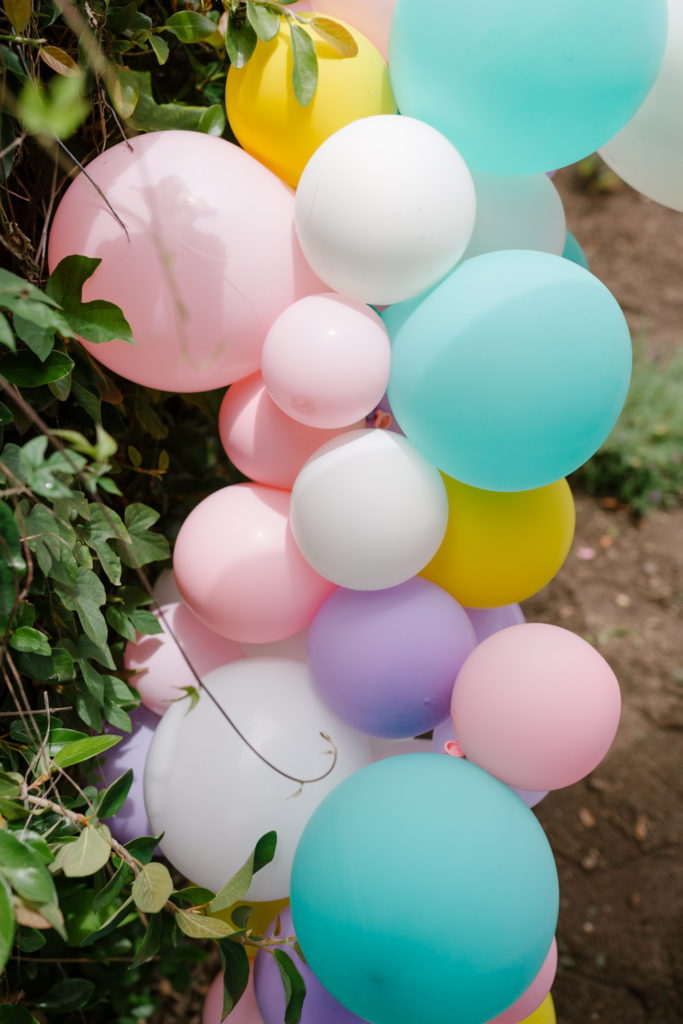 Always fun with this family! Hope you liked it as much as us!!
xx
Jacquelyn