You guys, our Beijos Getaway Giveaways just keep getting better… This one is so freaking amazing we can't even handle it!!  We are almost tempted to enter ourselves to win!! I mean its that allowed??
So, who wants to go to Palm Springs?!  All of you, right?!?!  It's one of our favorite spots to visit, we love laying out by the pool, enjoying a cocktail and going to all the best spots for food and shopping around!  We have all the essentials to make your stay just as amazing as ours… Are you ready??
All photos by our Palm Springs partner in crime Megan Welker
Here's the whole shebang… We will get into the details along the way!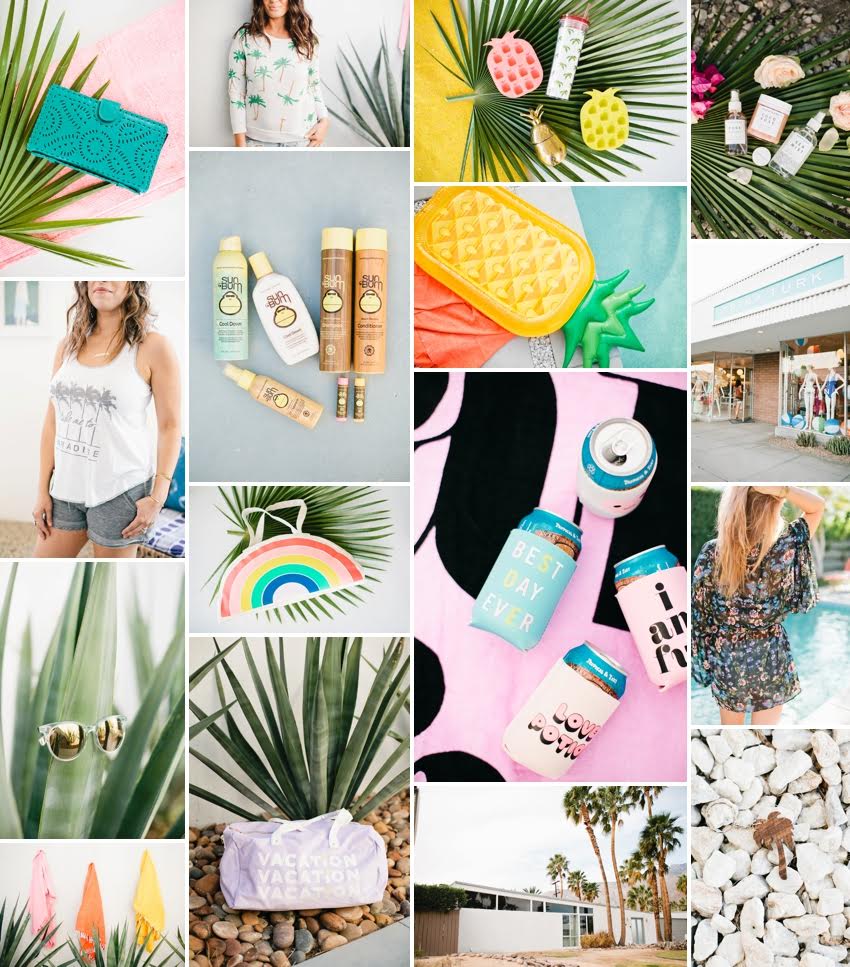 Yes… All of THAT!!!!  Can you believe it?!  Now let's talk details…
First of all you get to stay at the hippest AirBnB that we just fell in love with, The Sycamore House… We are doing a full home tour tomorrow on it!!  But it is a 2 night stay for 6 guests total the weekend of June 24th – June 26th.  So clear your calendars and get ready for some pool time!!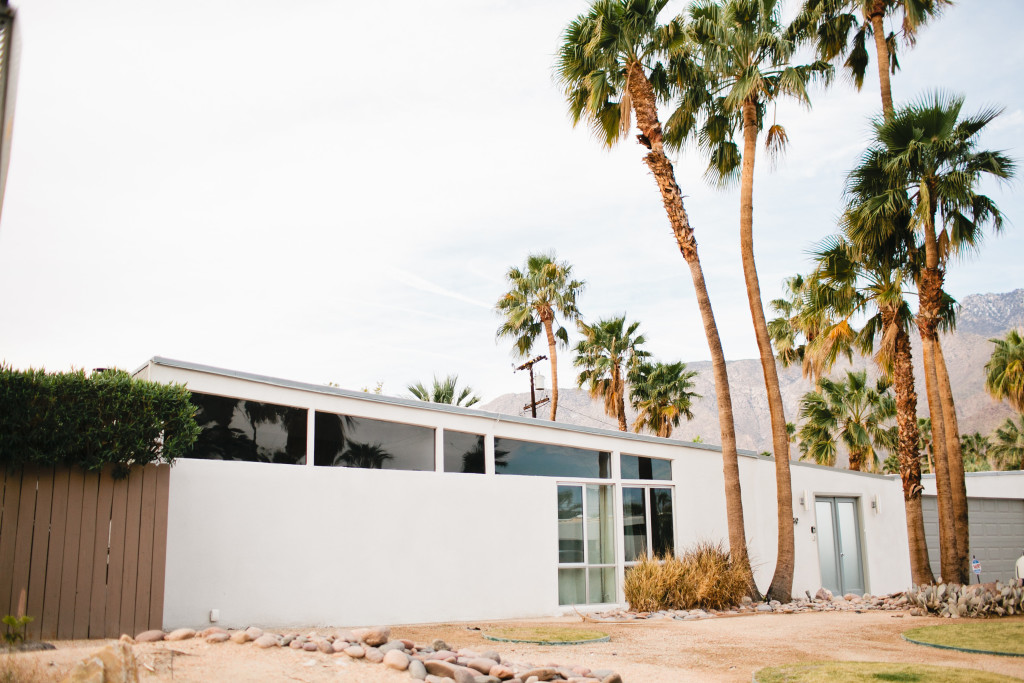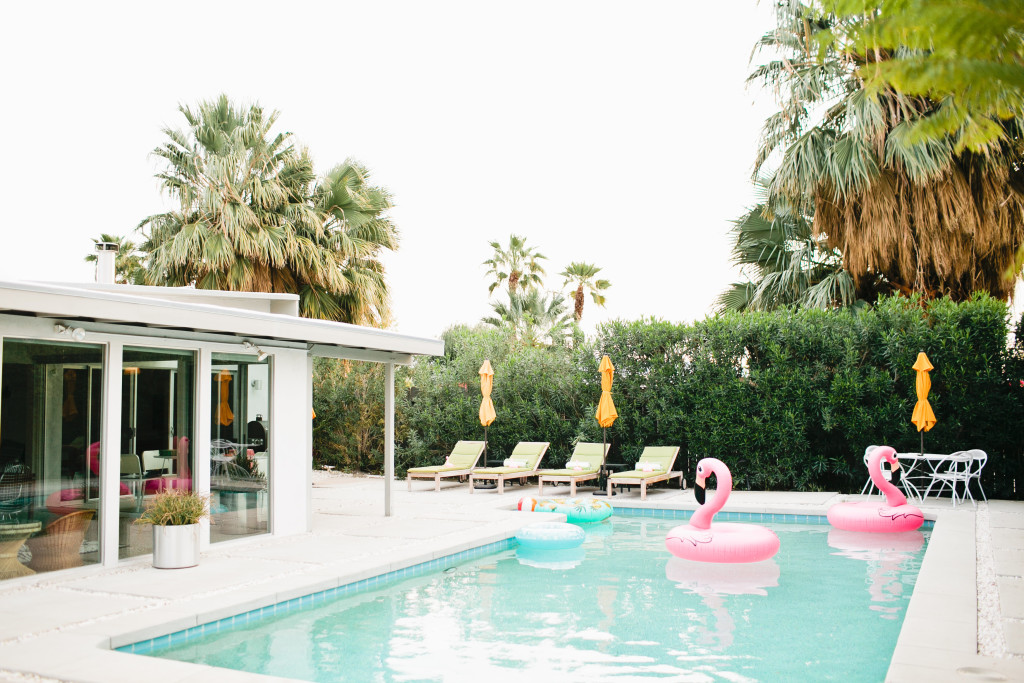 And how about some shopping while you and your gal pals are there?!  No worries, we've got that covered with 6 $100 gift cards for all of you to shop at Trina Turk's gorgeous boutique!!!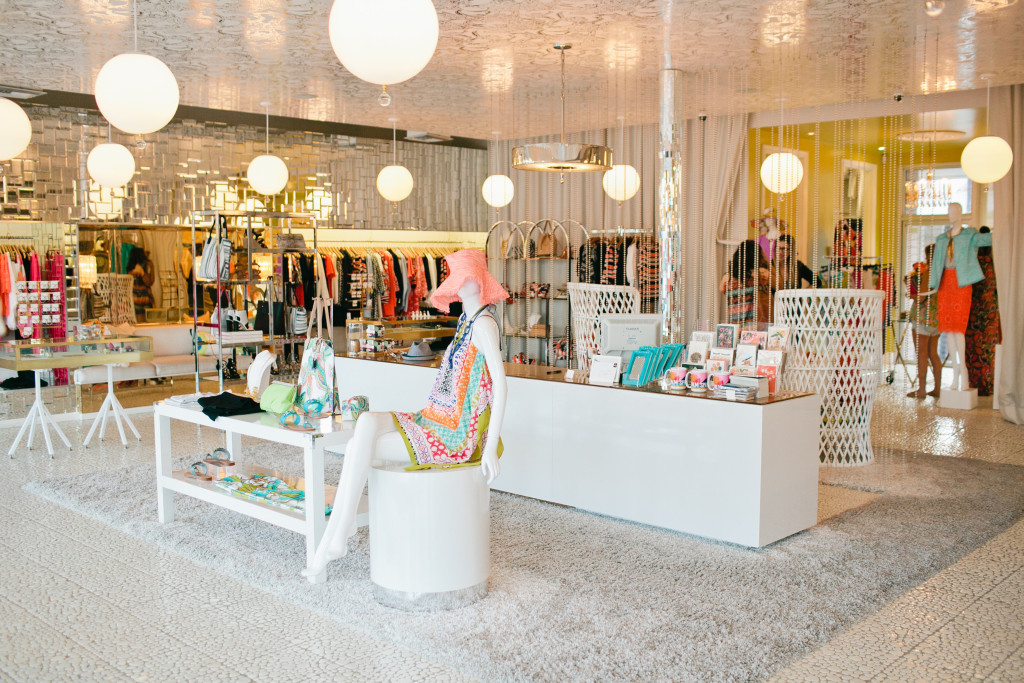 Now for all of the extra goodies… Shop Bando has you set with all sorts of fun stuff!  Including a cute duffle bag reminding you of what you are up to, a super fun & colorful cooler bag and koozies for you and all your guests!!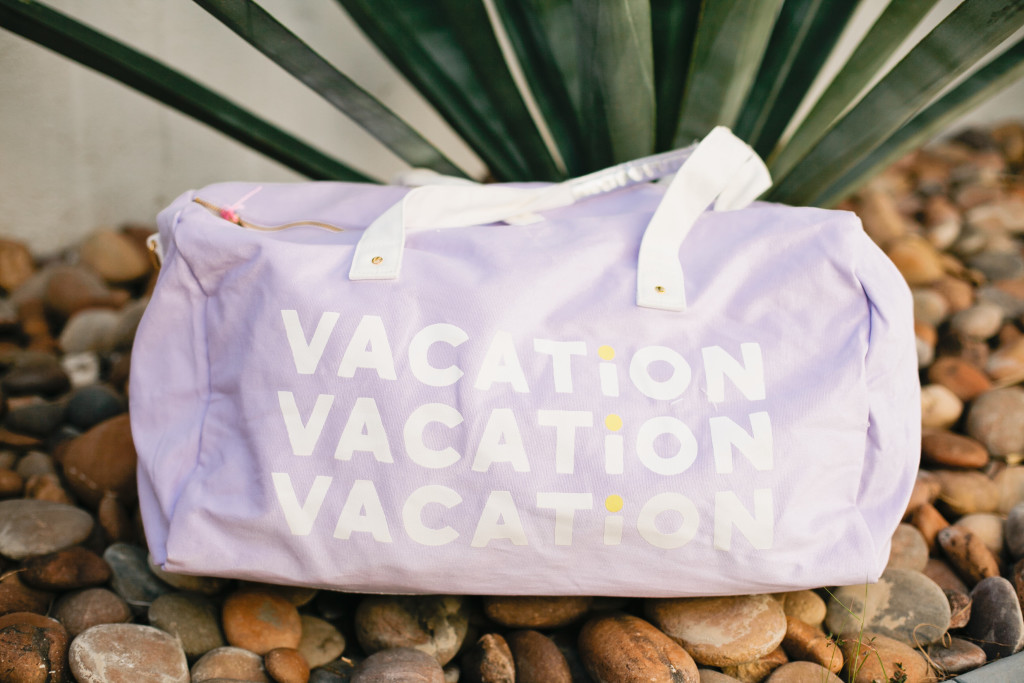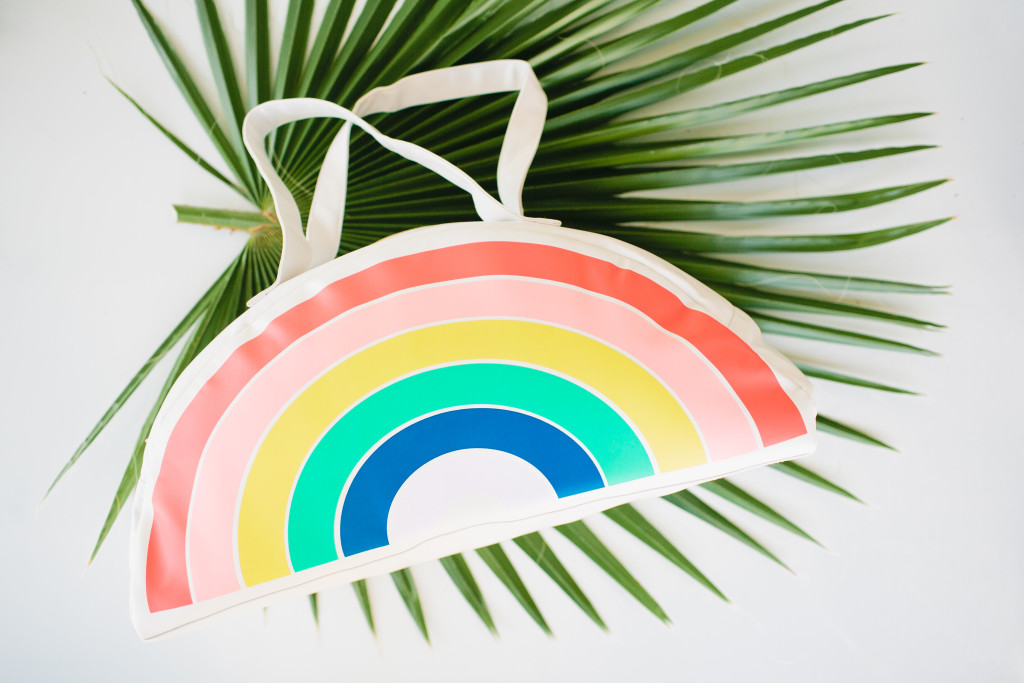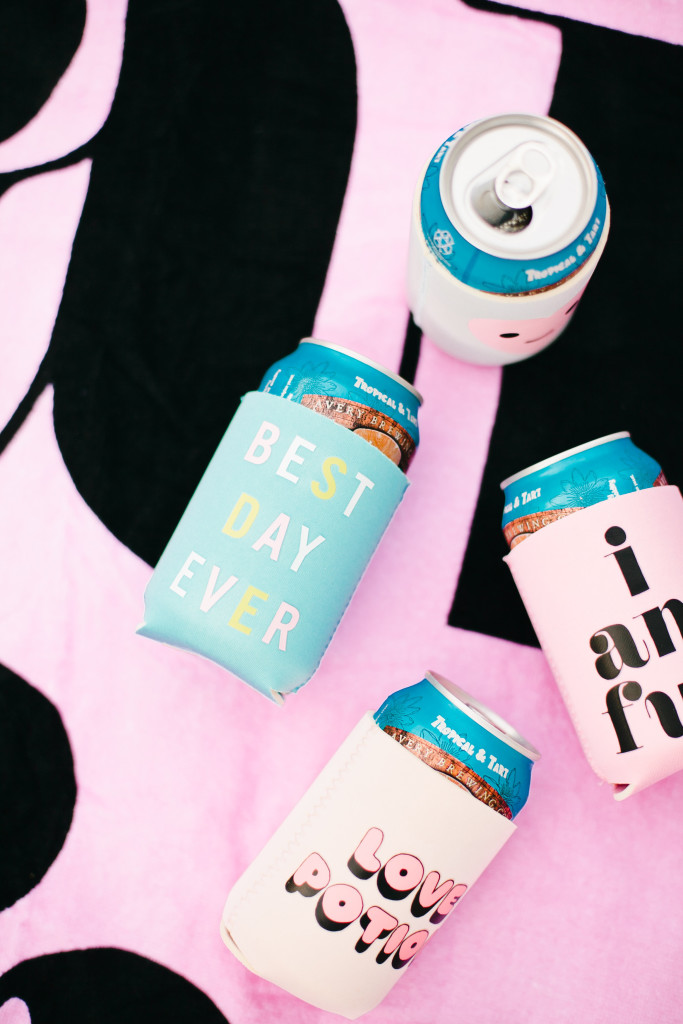 Now, you're in Palm Springs, so what will you be doing?!  Laying out in the SUN of course!!  Sun Bum has your skin taken care of so you don't get fried!!  We love everything in this kit which includes sunscreen, after sun lotion, lip balms and shampoo & conditioner!!  Everything they have just smells like Summer…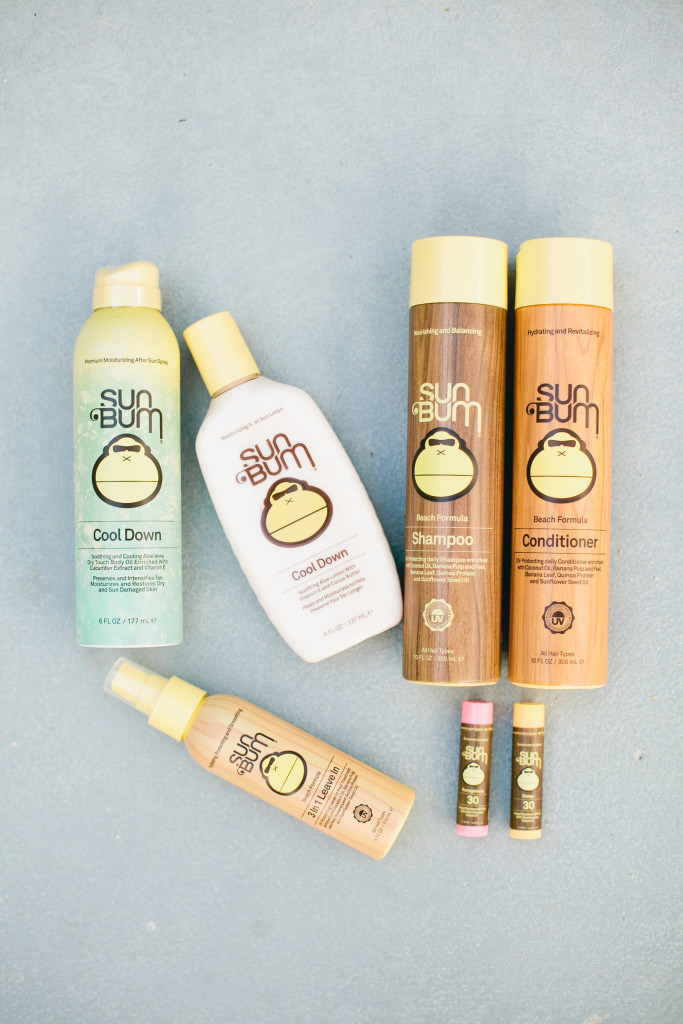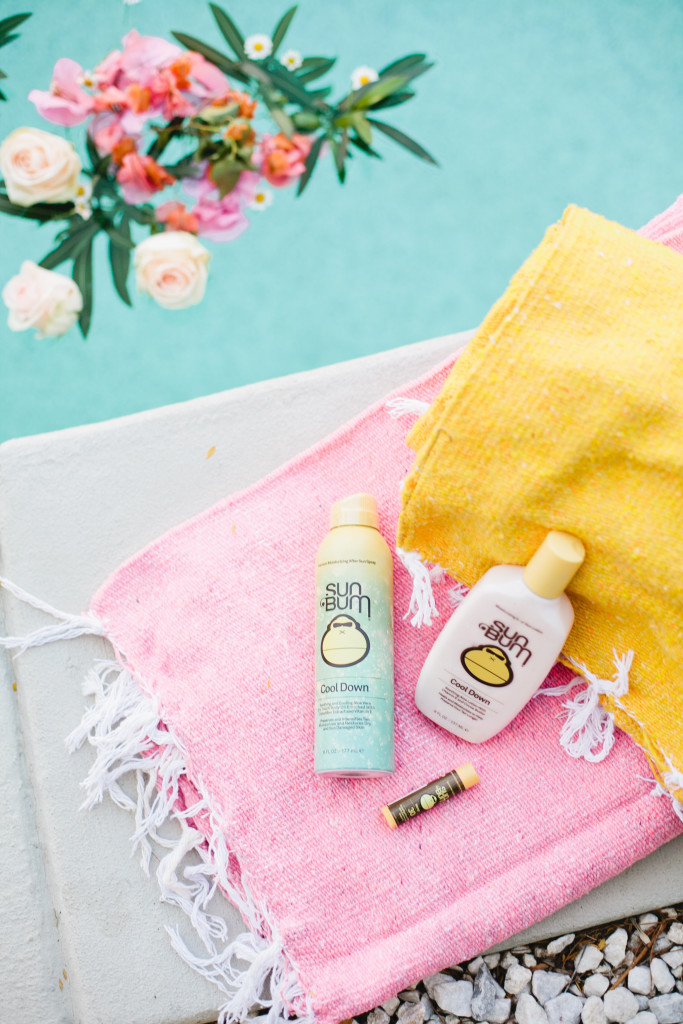 What else do you need when you're laying out?!  Something to lay on of course!! Duh!  Well, we have something really excited to share… We teamed up with our favorite Gunn & Swain to have an exclusive Beijos x Gunn & Swain Blanket line!!  Our first collection was inspired from our trip to Palm Springs and we will have all of the details on it later this week!  In the meantime, you get all three from our collaboration in this giveaway, I mean, does it get any better?!  Please meet, from left to right, Las Palmas, Coral Sands & Caliente Tropic…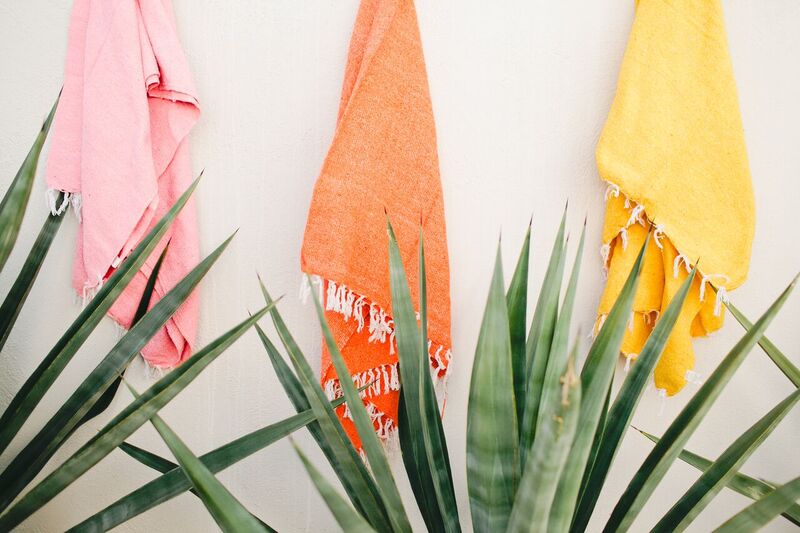 And of course, when in the sun you ALWAYS need your sunnies!!  We are so in love with Raen sunnies that we each grabbed a pair for ourselves!!  This line is not only cool but extremely well made…  We are obsessed…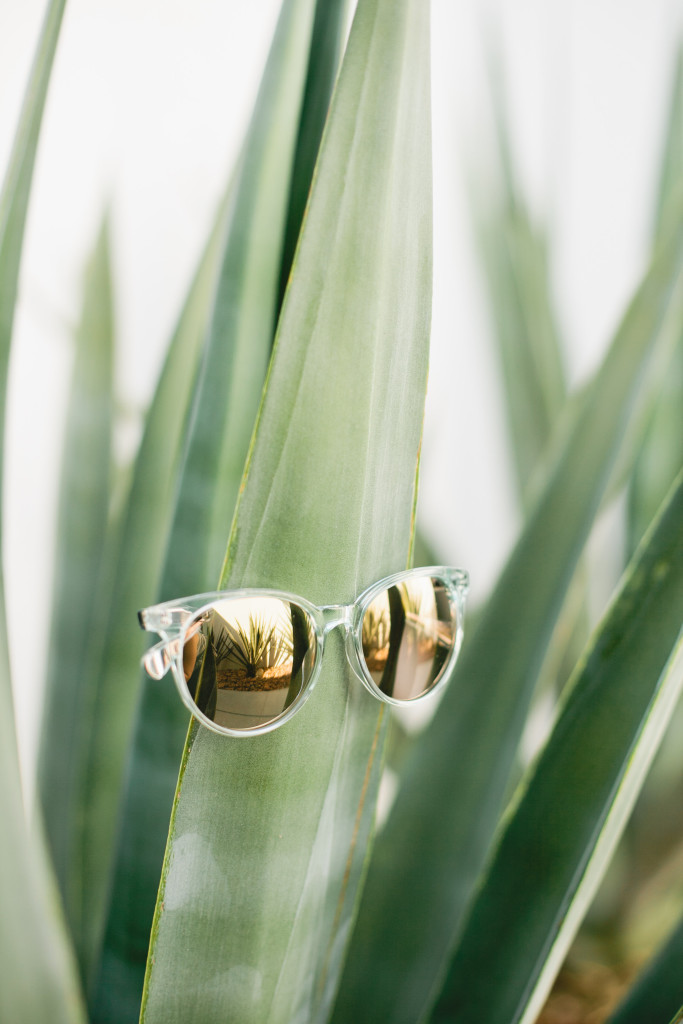 Next up some extra goodies for you to wear… Let's start with this super cute kimono from Show Me Your Mumu!!  We love everything they create but this one is super cute to wear over your swimsuit, or over pajamas or even just out with jean shorts and a tank… So versatile, we are in love!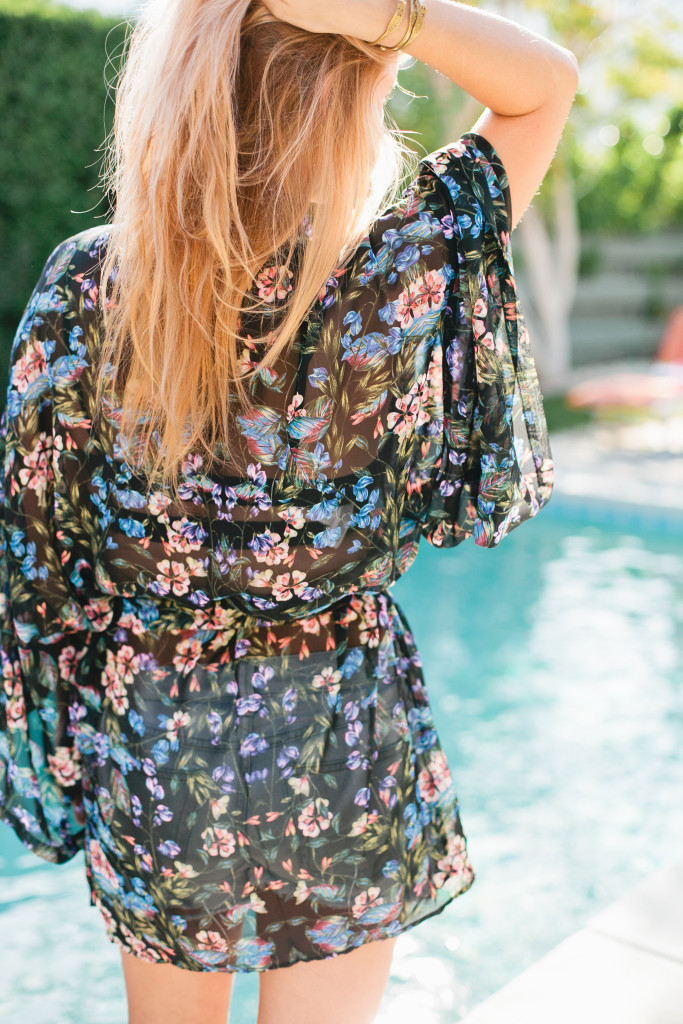 And speaking of pajamas… We turned to our friends at PJ Salvage who always have the cutest in sleepwear… I mean you don't want to stay with all of your girlfriends wearing your old t-shirt and sweats, am I right?!  (Because that's what I do sometimes, hehe)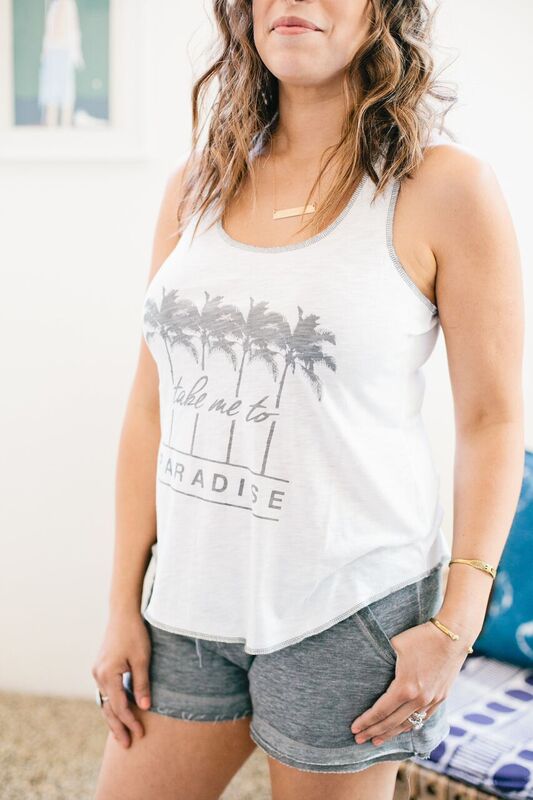 And how about something to keep you warm at night, just in case it gets cold… I mean it probably won't get cold but with air conditioning blasting you never know!!  We fell in love with this Chaser Brand palm tree sweatshirt and thought it was the perfect addition to a Palm Springs getaway…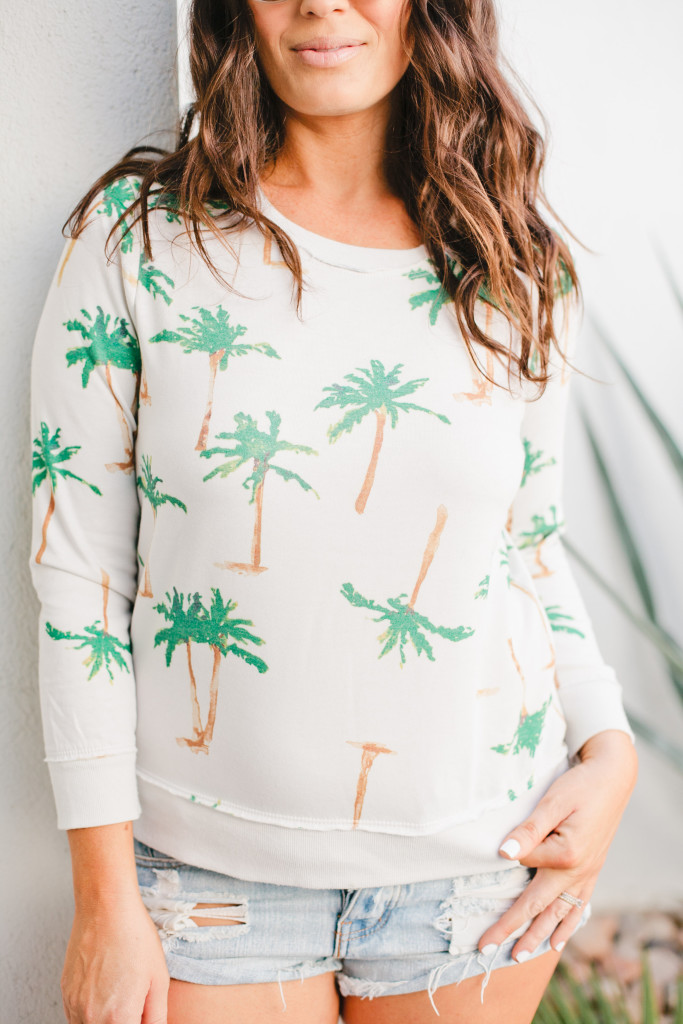 Ok… Moving on… Because there is lots more!!  Pigment, one of our favorite shops, sent us along with some really fun goodies that we can't get enough of… You won't just use these for your getaway, you will use them all Summer long!!  A pineapple pool floatie, gold pineapple tumbler, pineapple ice trays and of course a palm tree tumbler!!  So fun!!!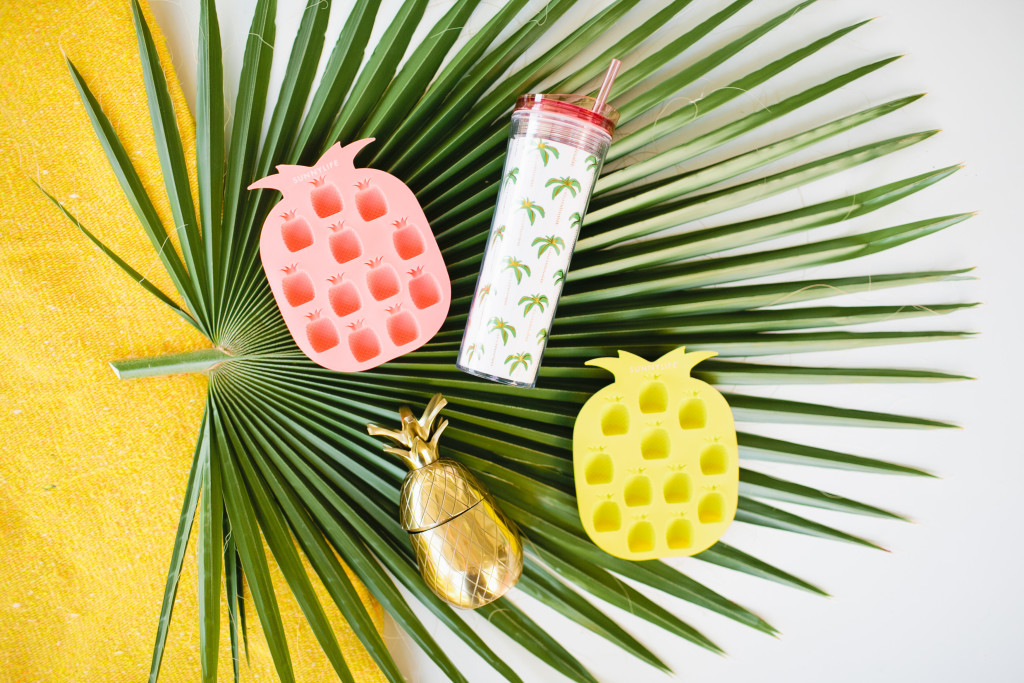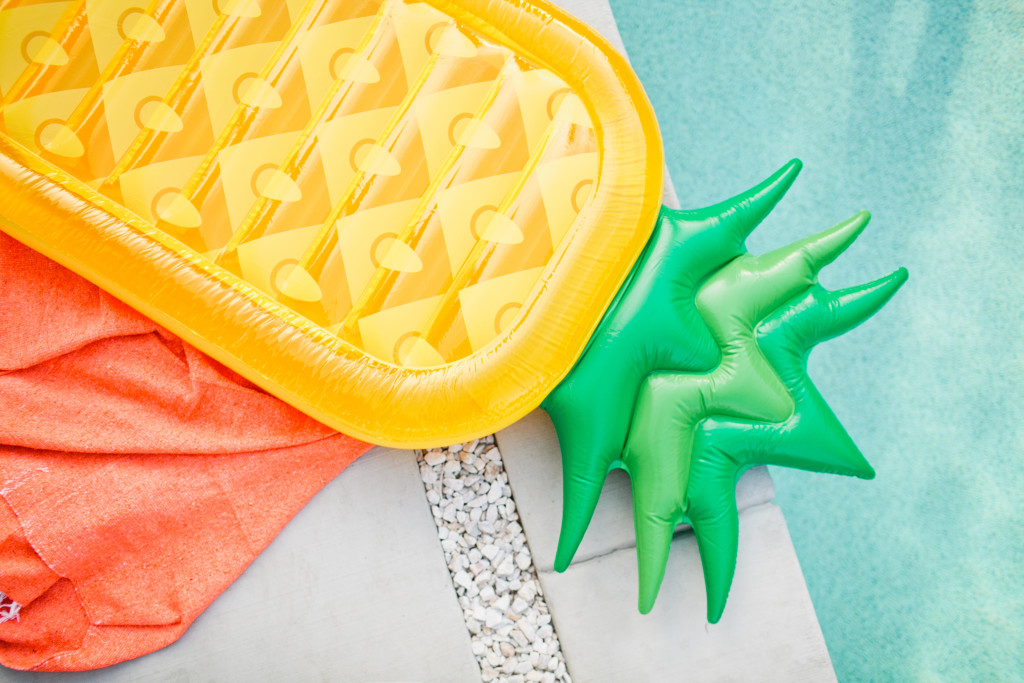 Now for some beauty essentials, because you still need to take care of numero uno, even if you are on vacation!!  Skin is super important and Herbivore Botanicals has us ready for our trip with these travel essentials below!!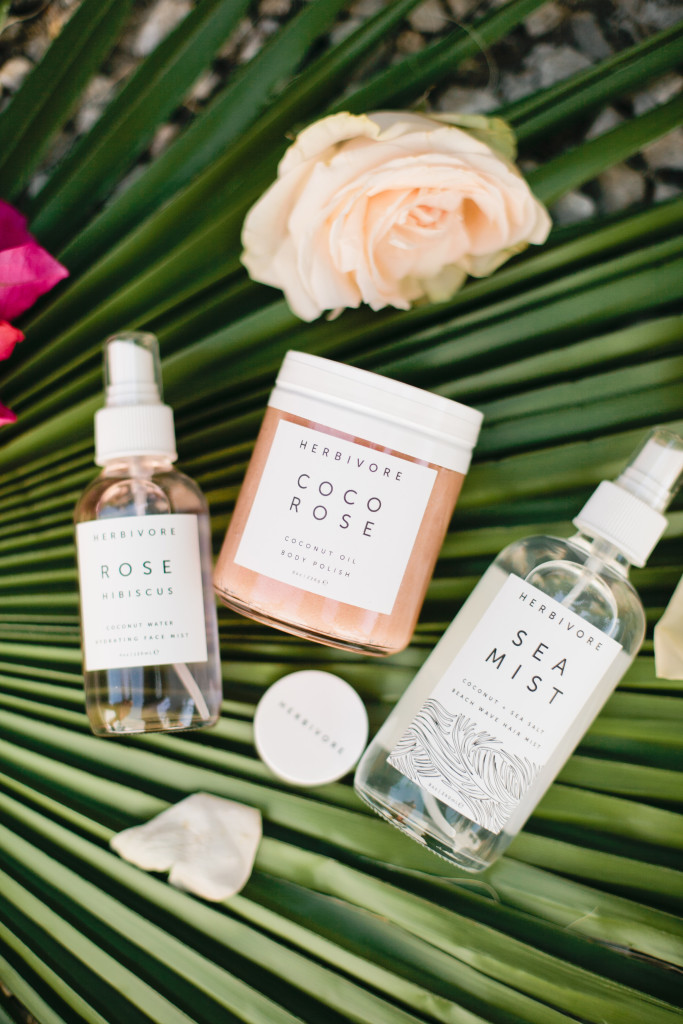 Next up, you're probably going to do a lot of driving while you are in Palm Springs, and if not you'll want a keepsake to remind you of this amazing getaway… We asked our buddies at The Duo Studio to create this adorable key chain and we are in love with how it turned out!!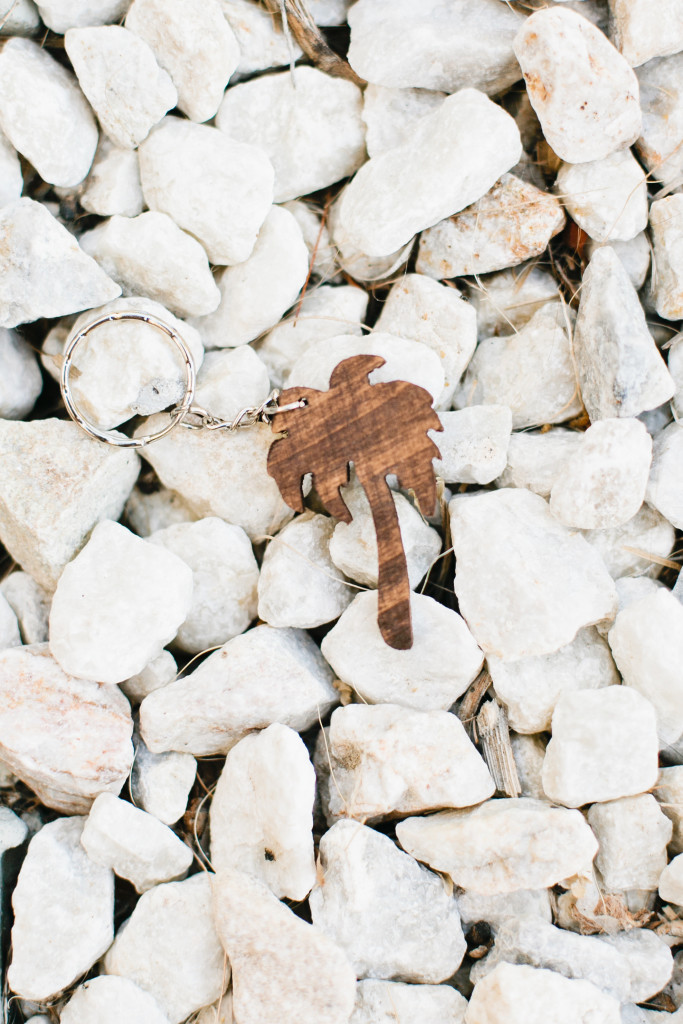 And last, but certainly not least, a Beijos essential for any giveaway… A Cleobella clutch!!  And we are loving this color, it's the perfect carryall and will look so cute with any ensemble!!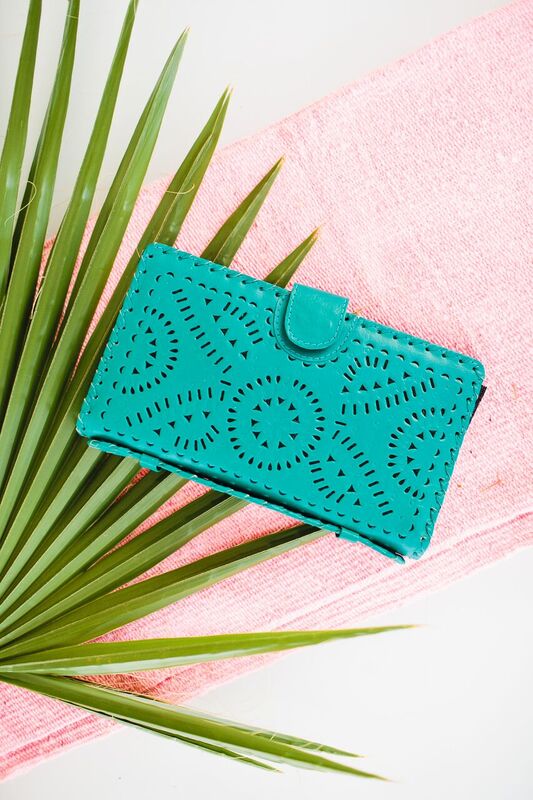 So there you have it… Pretty insane right?!  We can't even believe how good it is!!  Here is everything again for you and how to enter…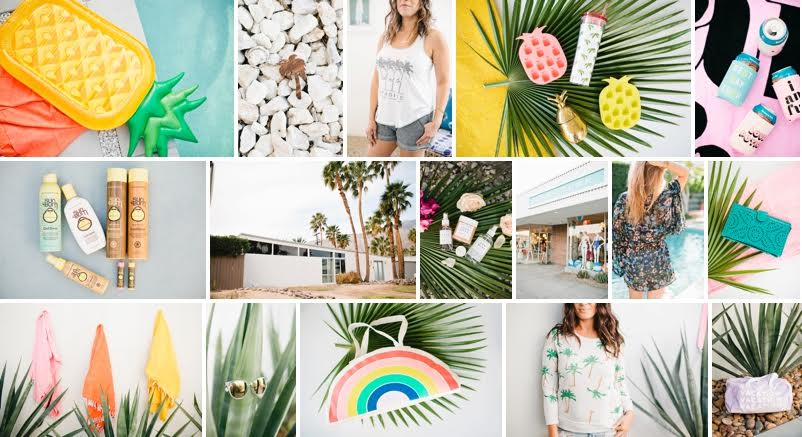 Head over to Green Wedding Shoes to enter or follow Beijos Events, Green Wedding Shoes and Megan Welker on Instagram for more entries!!
Can't wait to see who wins this epic giveaway!!  Stay tuned for more fun giveaways coming soon!!
xx
Jacquelyn