---
Have you seen that cooking show where they show you some of the most fantastic pancake designs? You know the ones where it's a cartoon version of someone? No, I can't do that, but what I can do is make adorable pretty and pink heart mini pancakes! Valentine's Day month gives me an excuse to serve these little guys to my kids. And shh.. don't tell them that I threw in a few ingredients that they would never touch or think to put in their pancakes. Sneaky! Sneaky!, I am. Serve up these mini heart shaped pancakes for the kids, a brunch, or just a Monday! And tomorrow, especially!
Photos by Ashley Baumgartner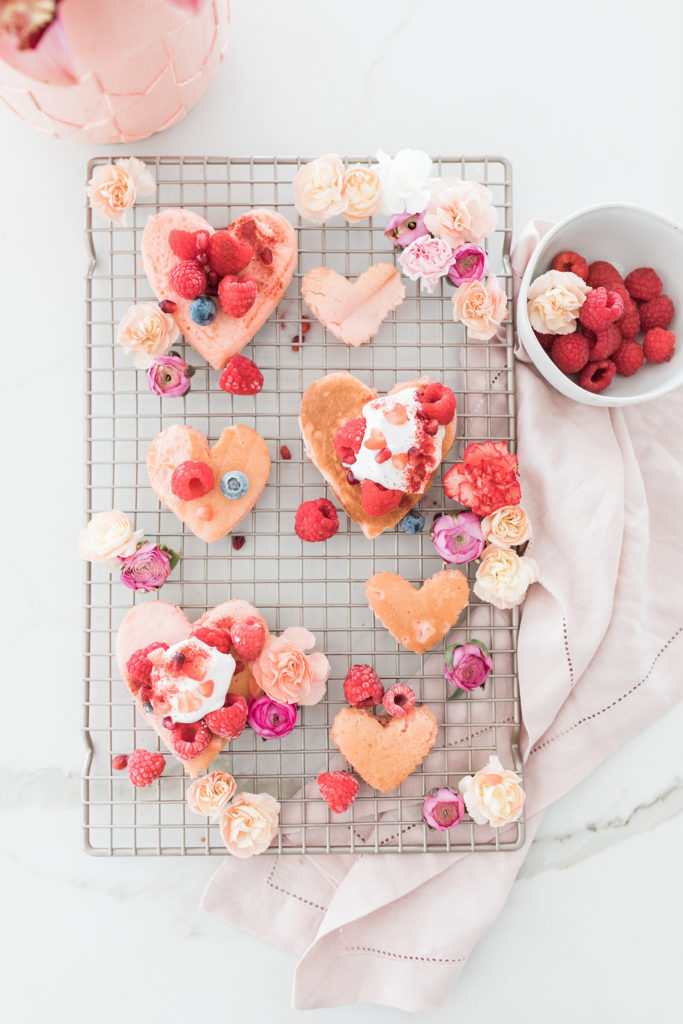 Did you know?
Beetroot and beetroot leaves are full of Vitamins A, B6 and C, magnesium, iron, folate, potassium, iron, calcium, proteins, and soluble fiber. Of course, beetroot is loaded with disease-fighting antioxidants. So, yeah its good for you! Sneak it in wherever you can!
I N G R E D I E N T S
1 1/4 cup almond milk, unsweetened
1 3/4 cup organic oats
1/4 cup flaxseed, ground
One medium organic banana
One tablespoon honey
One teaspoon vanilla extract or vanilla bean
1/2 teaspoon cinnamon
1/4 teaspoon pink Himalayan salt
1 1/2 teaspoon baking powder
2 large organic eggs
1 tablespoon coconut oil
1 cup strawberries (your desired choice of fruit)
Heart cookie cutter
TOPPINGS
Fresh organic berries for topping
Coconut whipped cream
(find this in the frozen aisle in most stores, definitely whole foods)
beetroot powder
D I R E C T I O N S
Prior to making the batter, I will freeze some raspberries and blueberries. It adds a crunchy and sweet element to the toppings. Plus it creates that pretty frozen fruit look you see in all those Pinterest breakfast smoothie pictures.
Place all ingredients, except eggs, coconut oil, and strawberries in a good quality blender. Blend until oats are ground and everything is mixed well. Add eggs and pulse until incorporated. Add pink/red food coloring to create your perfect pink.
Kinda reminds you of the overnight raspberry oats we posted not to long ago, right? Yum!
Heat a griddle over medium heat and melt a teaspoon or two of coconut oil or butter. Pour about 1/4 cup of batter onto the griddle for each pancake. Brown on both sides (about 2-3 minutes per side) and set on a cooling rack to cool. Once cooled, take your heart cutter and create mini heart-shaped pancakes.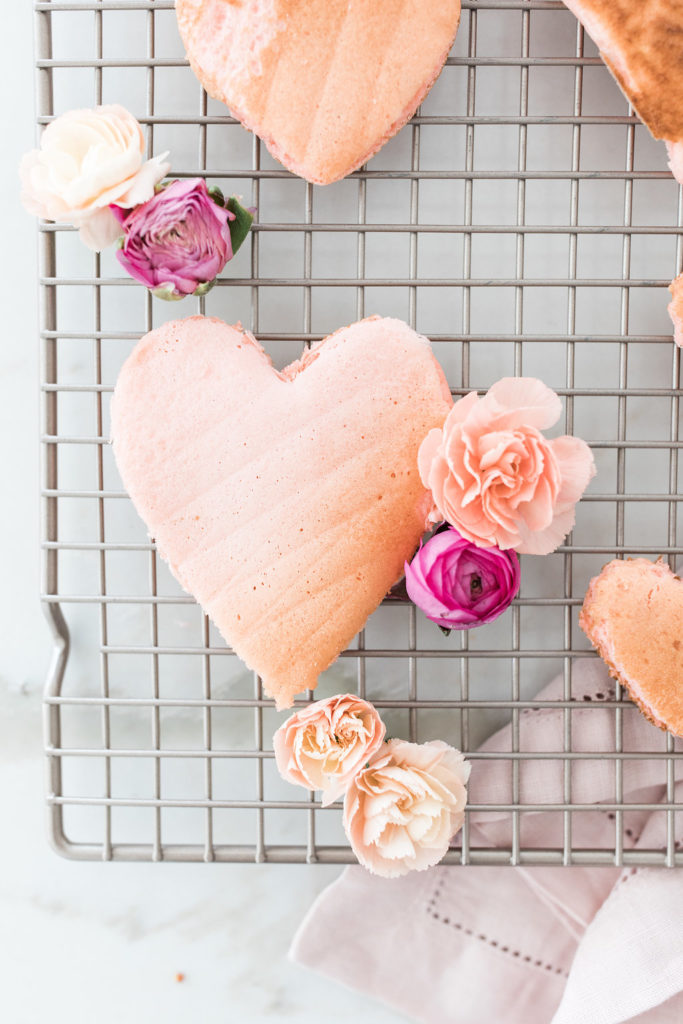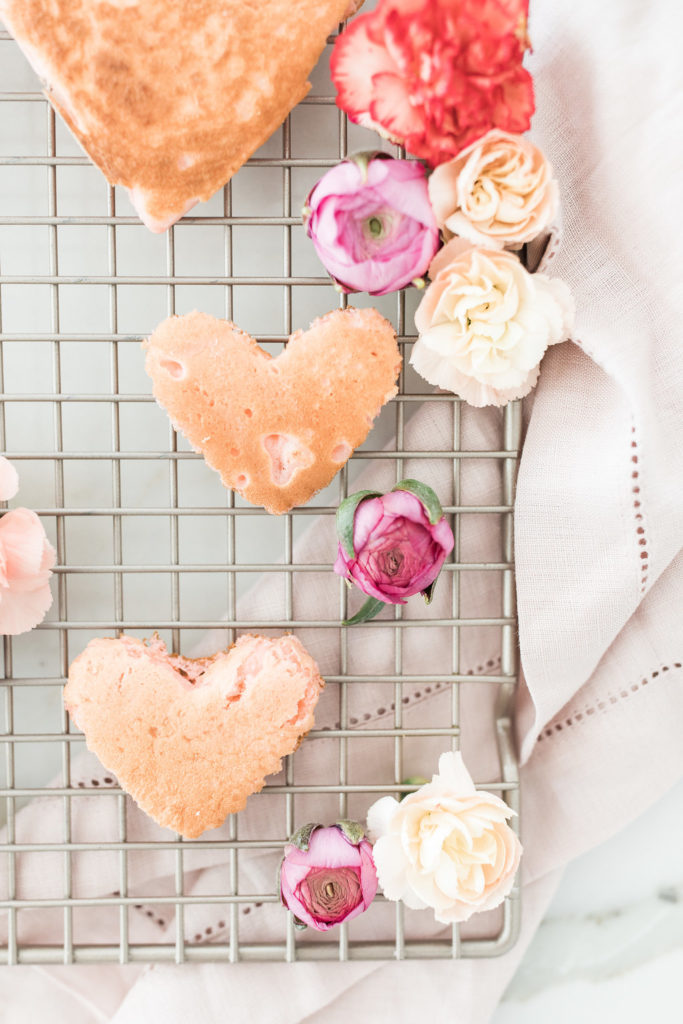 Now let's get to the toppings!
Serve with more fruit, coconut whipped cream, and a sprinkle of the beetroot powder for color (not taste) especially for the kids. They will totally catch your secrets, and not be happy! Serve immediately!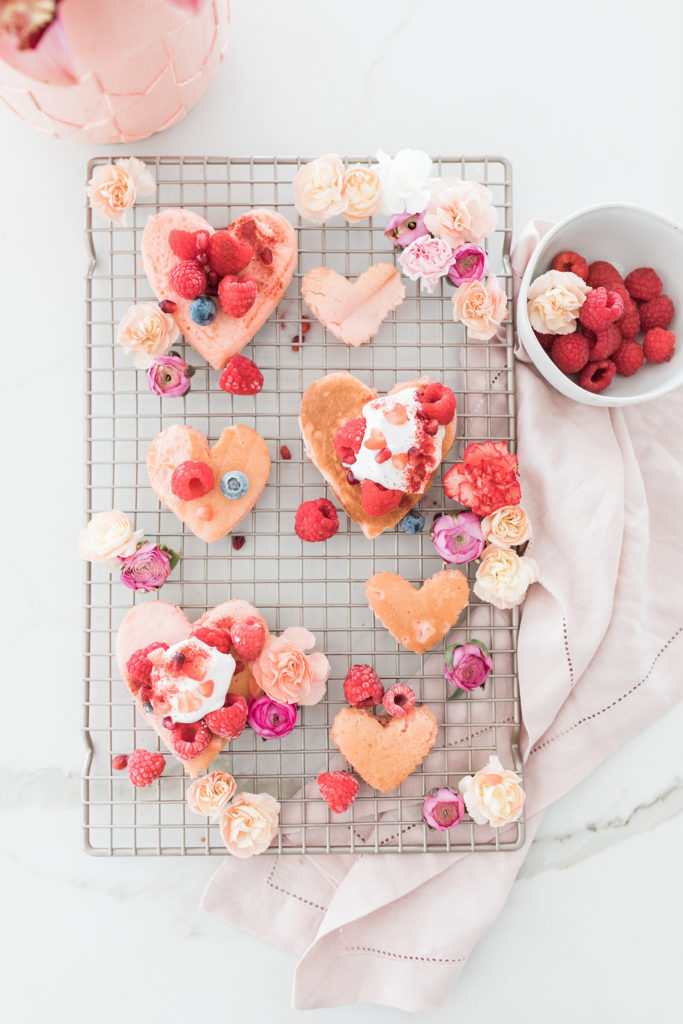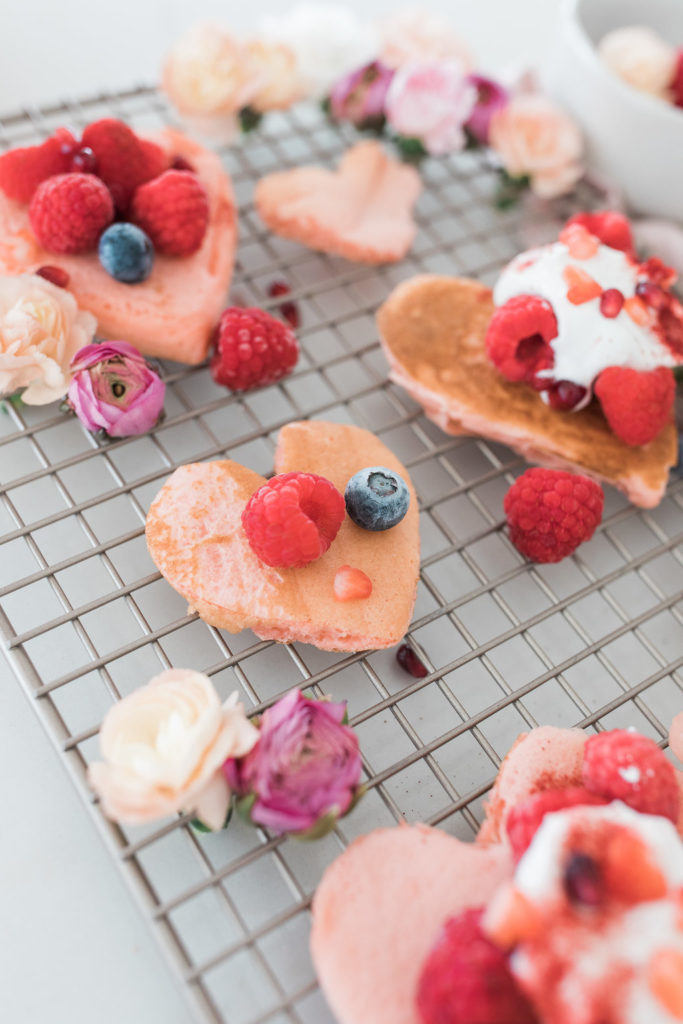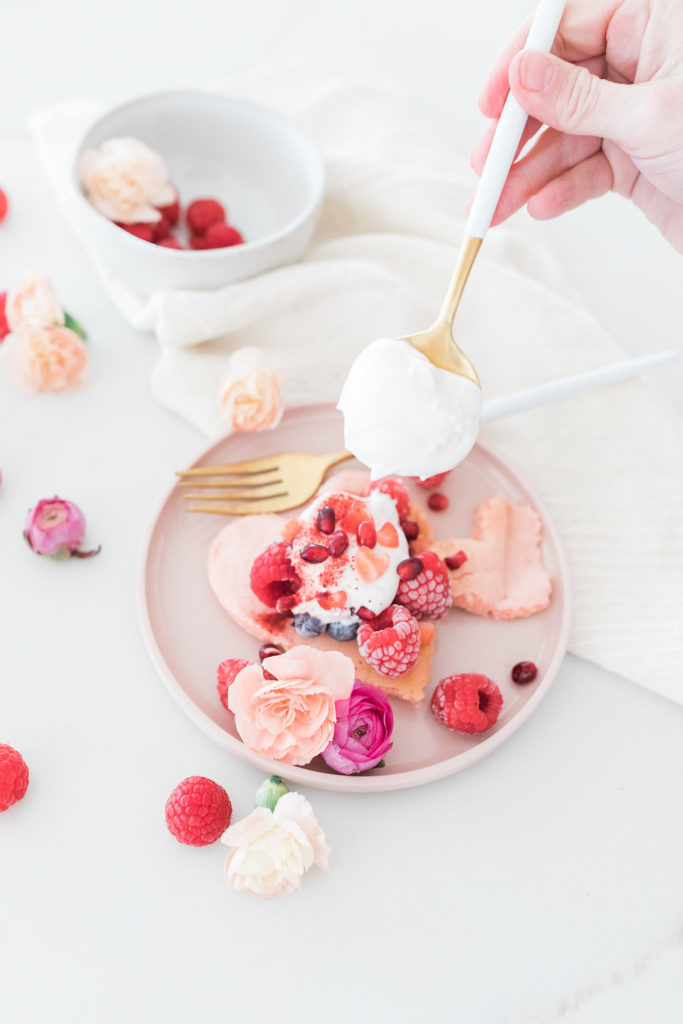 Happy Valentine's Day Eve!
xx
Abby
SaveSave