Fall is here! As much as I love summer, I'm sure glad you're here Fall! This summer was HOT, so the crisp in the air, is just what we need. Love having our windows open and having that natural breeze come thru. This might sound funny, but I can smell Fall in the air! Now, that its here, its time to transition, so bring on the fall decor! When it comes to decorating the house for the hoildays, I go the simple route in both color and style. You only need a couple of fall elements like leather and some natural elements to add to your existing decor to get ready for this cozy season. Here are some simple and fast ways to get your house pretty for fall! Plus they are all under $10 to make and buy.
Happy Fall!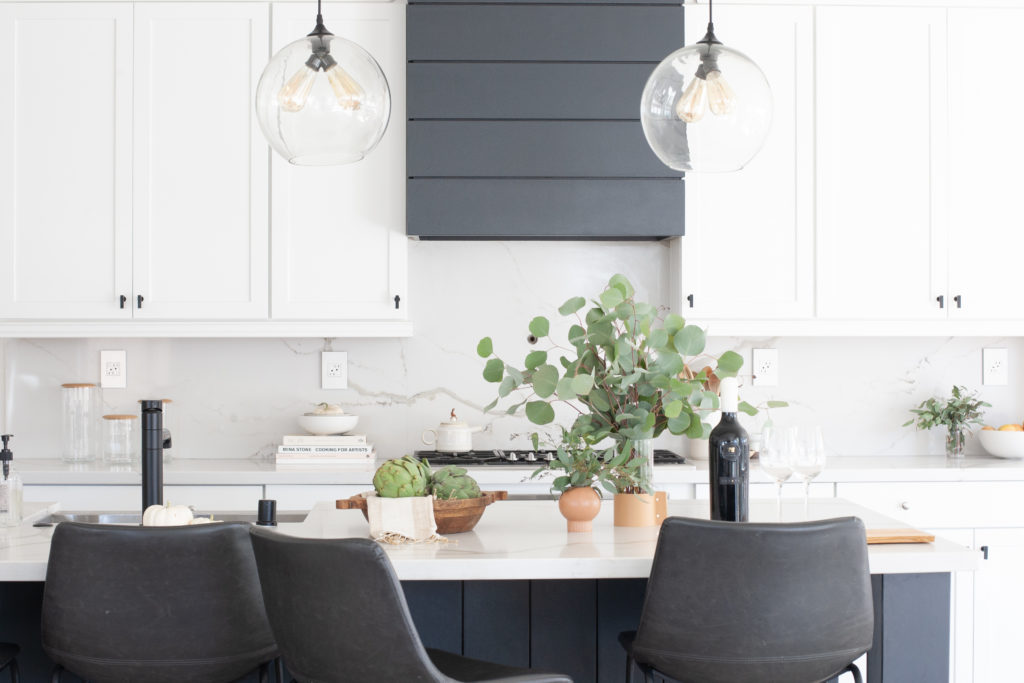 1. Pumpkins
Let's start with the most popular fall element that everyone loves to add to their home. The good old pumpkin! This favorite squash is a great way to bring in some Fall. Its cheap, easy, and you can't go wrong with any place in the house. I like to add them to locations around the house, just not in the usual areas like the mantle or front porch. When it comes to color, I like to get the natural colored ones like greens, pink-tones, whites, and lightly colored oranges.  I stacked and trailed them on my mantle alongside some mixed greenery. Both the pumpkins and the greenery I got at my local Safeway!
Leather screams fall to me, so I like to mix into it in when I can. Just a simple addition of leather creates that fall look. At least in my eyes.  This can be an easy DIY, or you can find one already made as I did at my local Joann Fabrics store. This Blooming Autumn Large Glass Vase with Leather is was a great find!  It was on sale, for 7.99! What a steal! That Joann has stepped her game up lately.
4. Bring the Outside, In!
When you think of Fall, many of the elements are nature. The color changing leaves, warm-toned florals, acorns, you name it! And guess what, you may not even have to spend money on this at all! Forage the leaves off the trees in front of your house. I placed them in that leather-bound vase I found at Joann's Fabrics.
Trader Joe's is the place to go for reasonably priced florals. Plus, they always have florals that are in season, and that means Fall florals! Grab a couple of bouquets that fit your style, and place them in various vases. I bought this little small brown vases at Ikea. A couple of vases placed around your kitchen brings in all the fall vibes!
5. Fresh Fruit + Vegetables
The last simple way to bring in some fall is thru display of fruit and vegetables. Fall fruits like apples, oranges, and persimmons in a beautiful ceramic bowl are the way to go! Vegetables are great too! I like to display artichokes in a fun wooden serving bowl on top of my island. Plus, these vegetables and fruit won't go to waste as you can cook and eat them thru the week, and just fill the bowl back up!
And, don't forget the fall linens like this Little Market dish towel.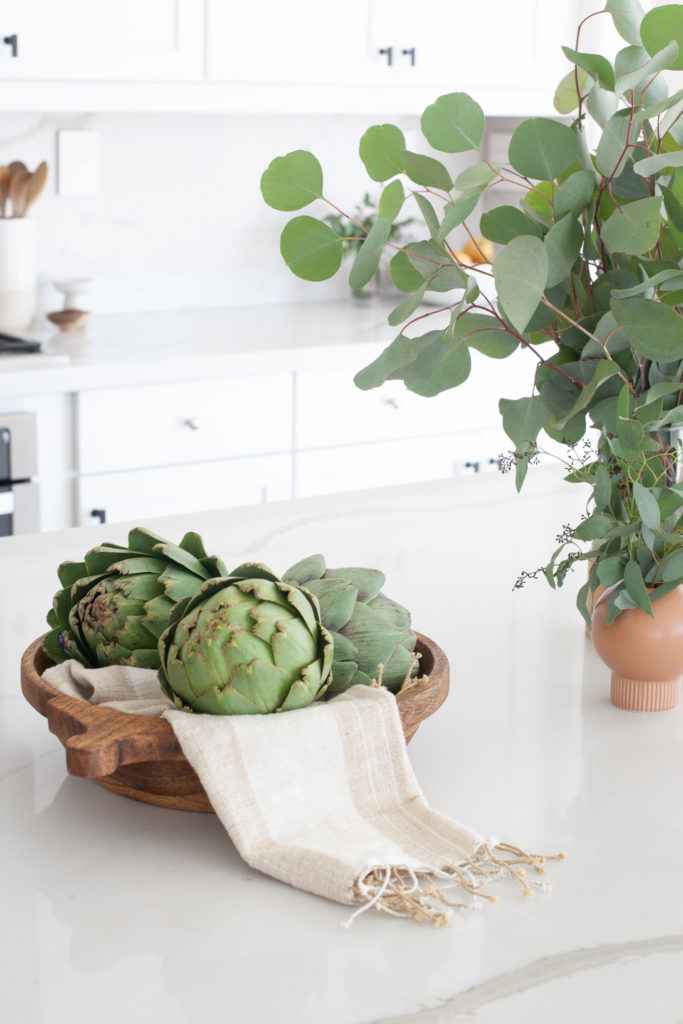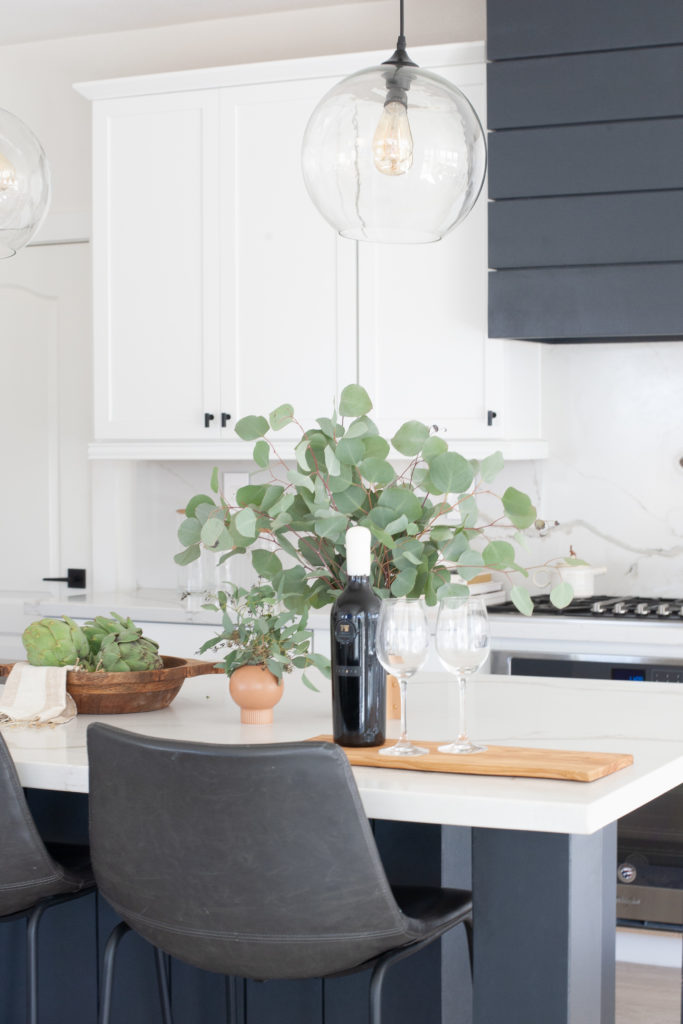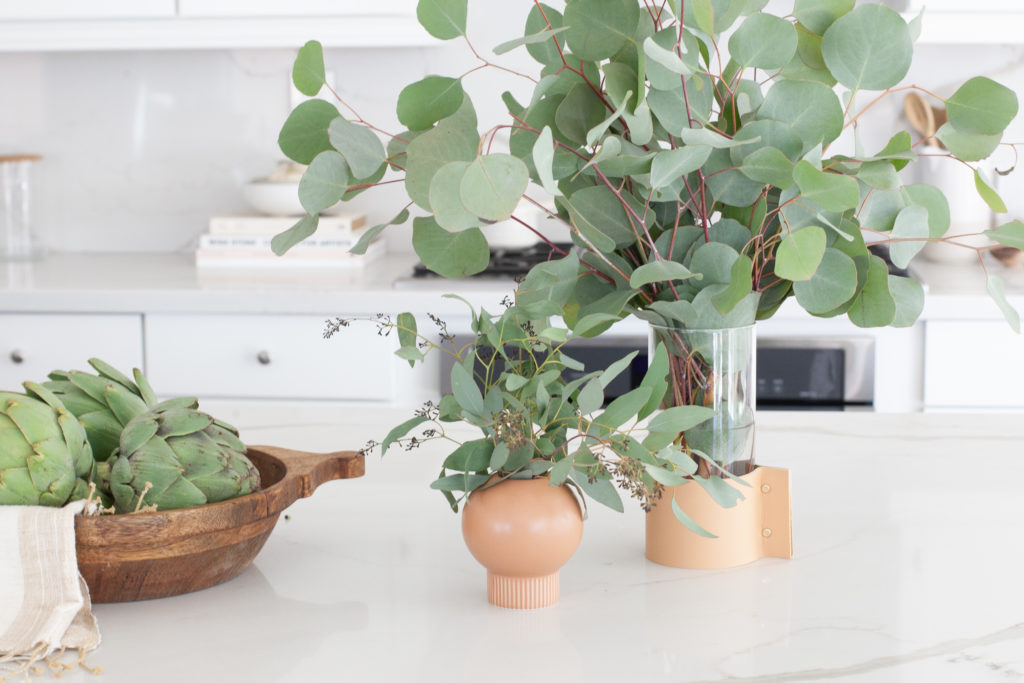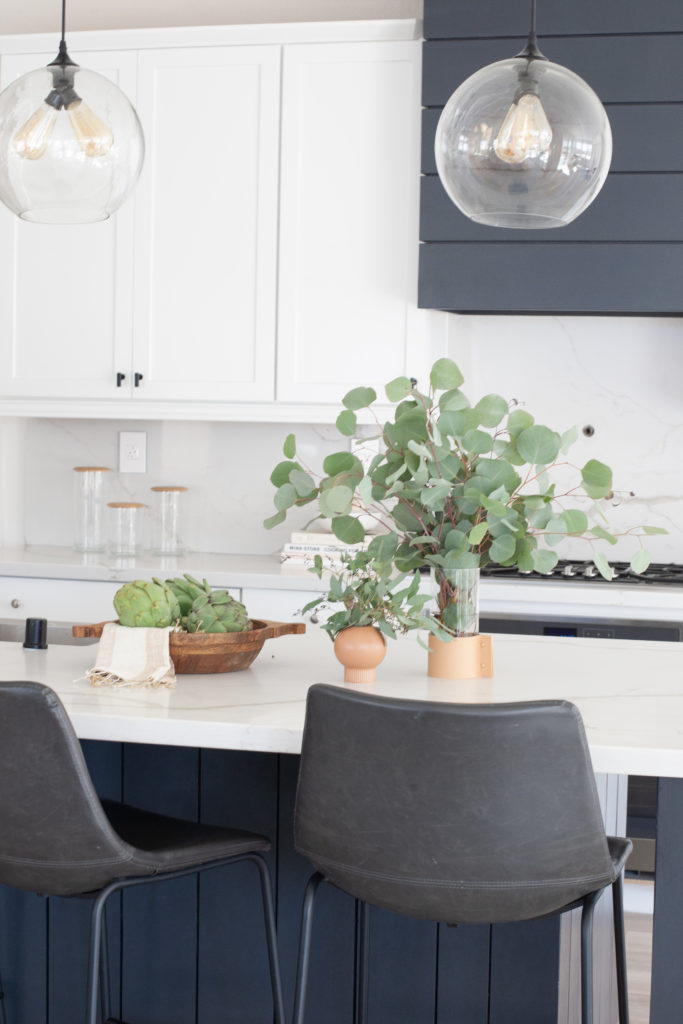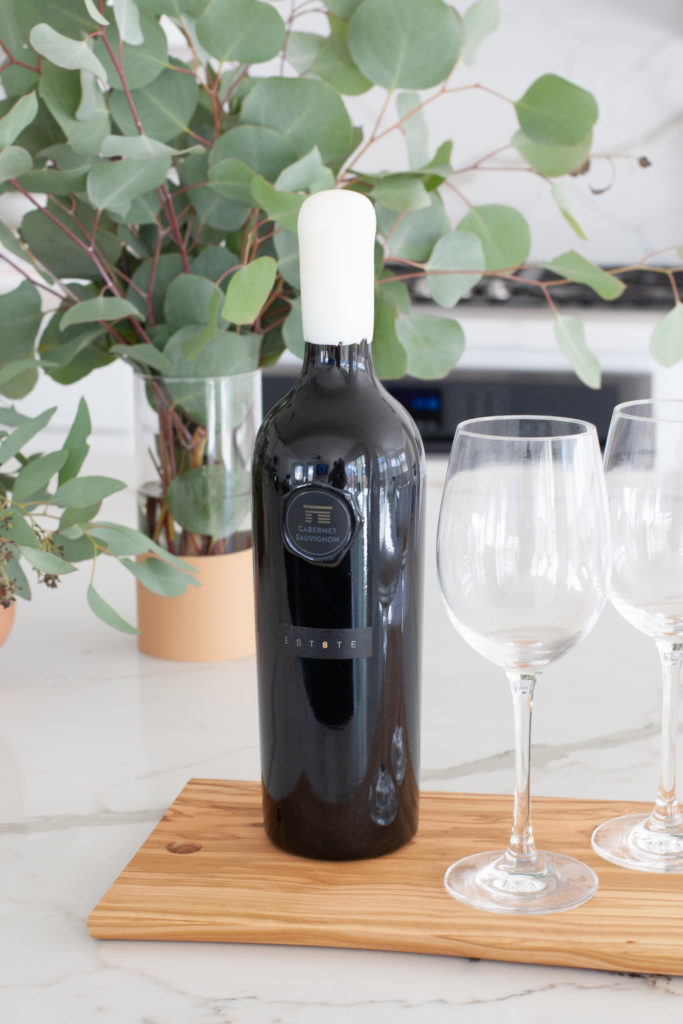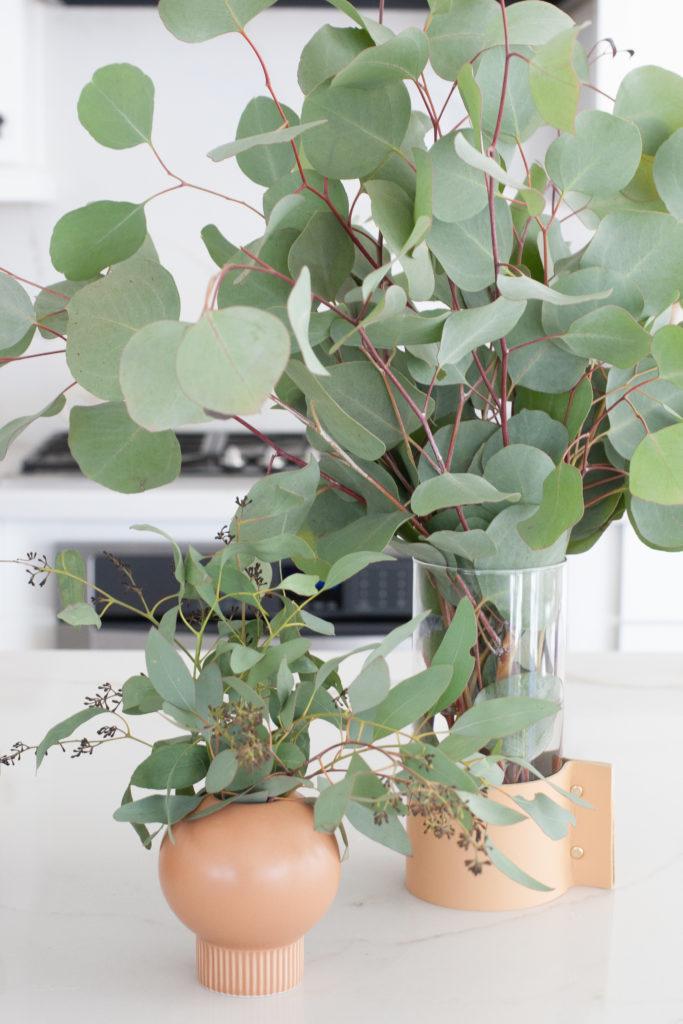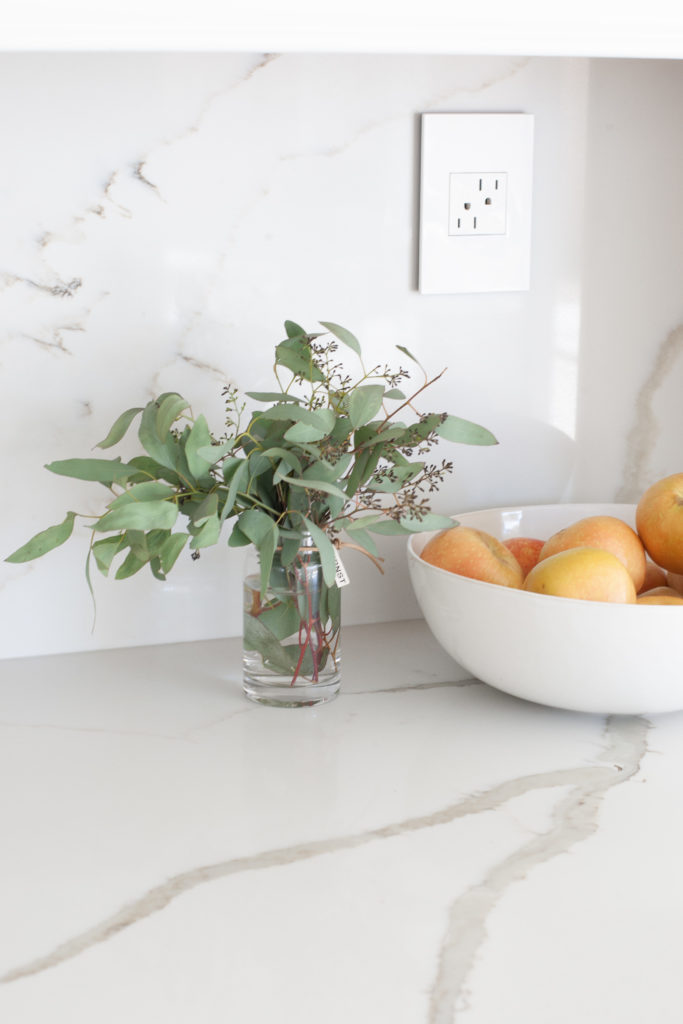 I hope this brings inspiration for you to bring some Fall into your home! Throw on the slippers, sip on that apple cider, and walk into the other room cause Football is going to be on 24/7.
xx
Abby