Awww, my baby boy is another year older!!  Cruz turned two in August and we of course had to celebrate!!  It doesn't seem like long ago we were celebrating his 1st birthday with a Jungle Cruz…  Well last year we went pretty big, and we went pretty big with big brother Court's birthday this year as well.  Also, August was a crazy busy month for Beijos with one of our biggest weddings yet. So… In all honesty I was a bit burnt out, haha!  I decided to keep it simple, but fun for my little buddy and he was happy with the results!
When it came time to start planning I asked Cruz what kind of party he wanted, he responded with "ORANGE!!!" – that is his favorite color, ha!  He really made me work on this one… I thought how can I use orange and do something fun for his birthday?!  So I came up with a monster theme and decided on "Cruz & the Terrible Twos".  Because 1 – lets be honest, the minute he turned two he became one and 2 – I will do party themes that go with his name for as long as I can!!!
Photos by our photo fairy god mother Alison Bernier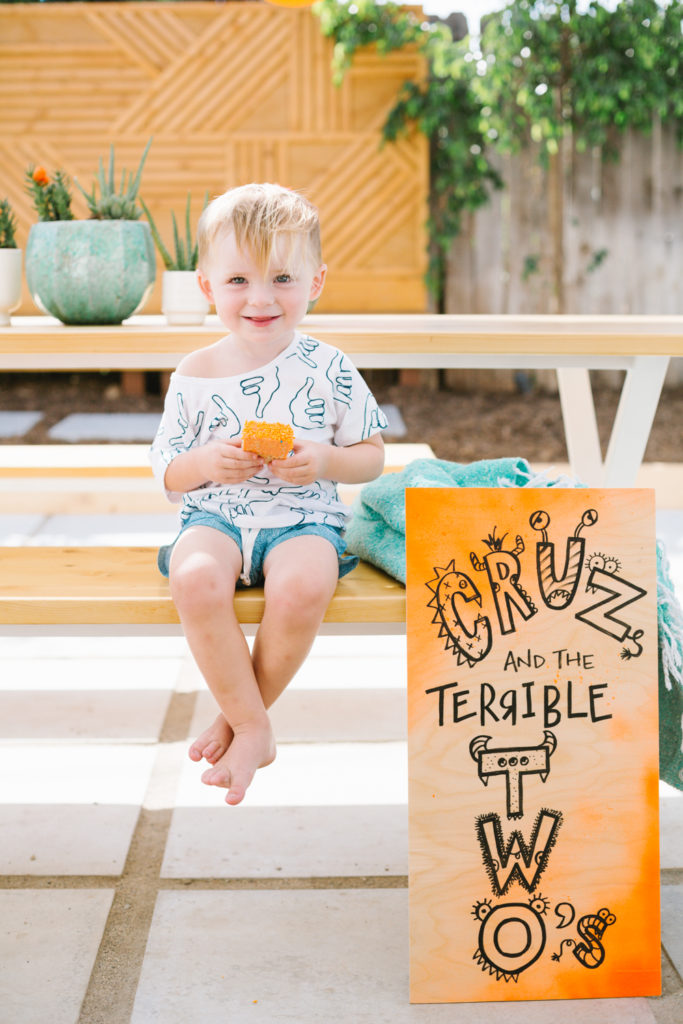 It all starts with an invite, right?!  Cruz is lucky to have many vendor fairy god mothers, including Meghann Miniello!  Who did this adorable invite, custom with a monster name!!  Poppy Jack (another vendor fairy god mother) did the cute 2 drink stirrer and Julie of Shop Leo Kids did the adorable pom pom drink stirrer – which you'll see in full effect on the table!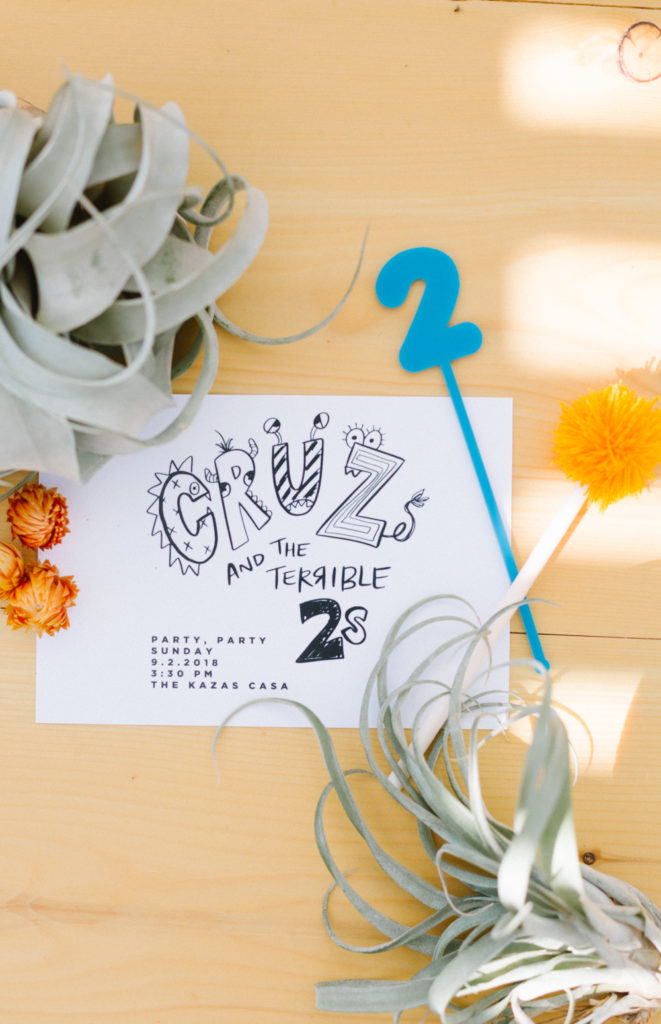 We threw the party in my backyard.  My husband and I have been renovating our home and the backyard was one of the first places we started with.  And when I say my husband and I, I mean him, because he has been doing all the hard work!  I am the one that just gathers everyone for parties and hosts them!  Ha!  But it was really fun to have everyone over to see all the hard work!  I just noticed my glass of rosé is in this photo on the drink stands my hubby built into our pergola, haha!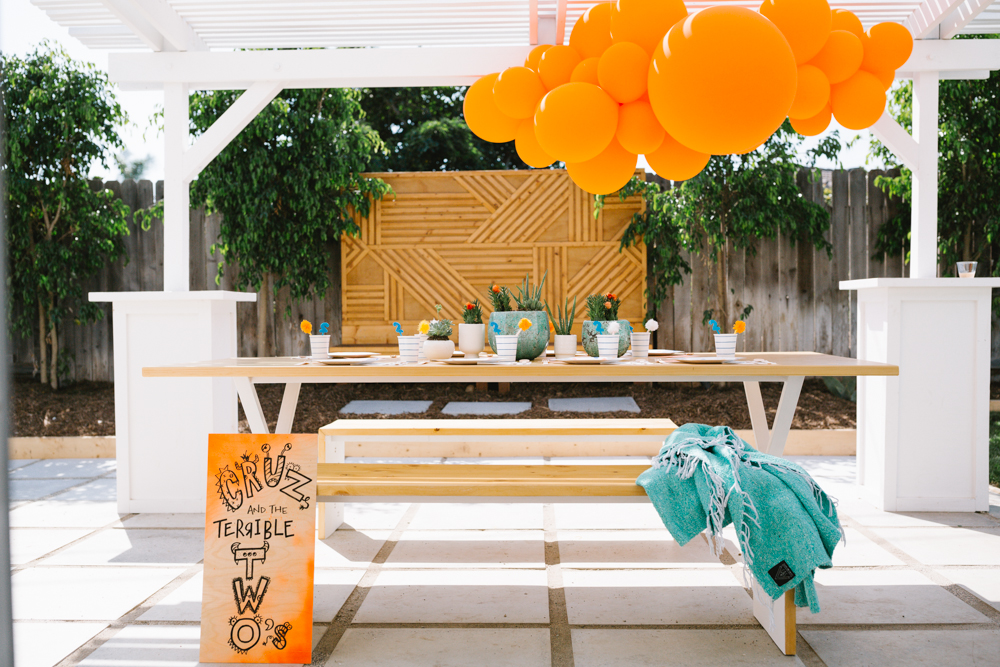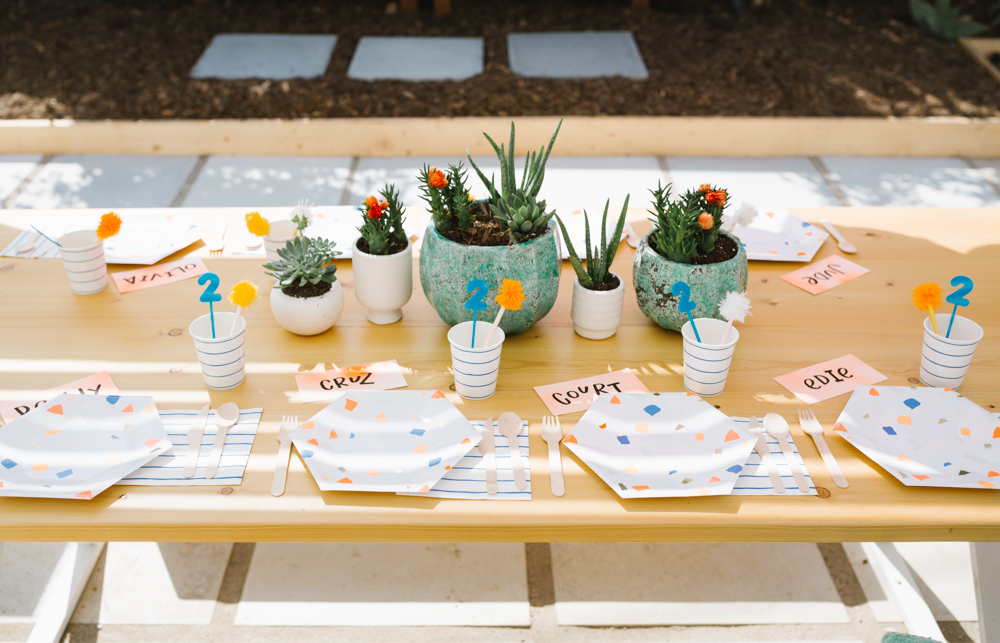 I've been wanting a reason to use these cute terrazzo plates from Meri Meri for a party!  This was the perfect excuse!  Just because I have boys doesn't mean I can't have some fun, it doesn't always have to be black, blue and green!  I like that these incorporate a lot of unexpected colors.  I paired them with Daydream Society's napkins and cups, and like I said – the adorable drink stirrers are from Shop Leo Kids and Poppy Jack Shop.
For florals I did succulents and aloe plants, sort of monster-esque, right?!  They even had some with cute orange straw flowers!!  The pots are from Anthropologie that I've had forever.  Meghann Miniello did the adorable place cards and the balloons are of course from Wild Child Party.  I also had to throw in my favorite bright turquoise blanket from Gunn & Swain, because that pop of color is just too fun!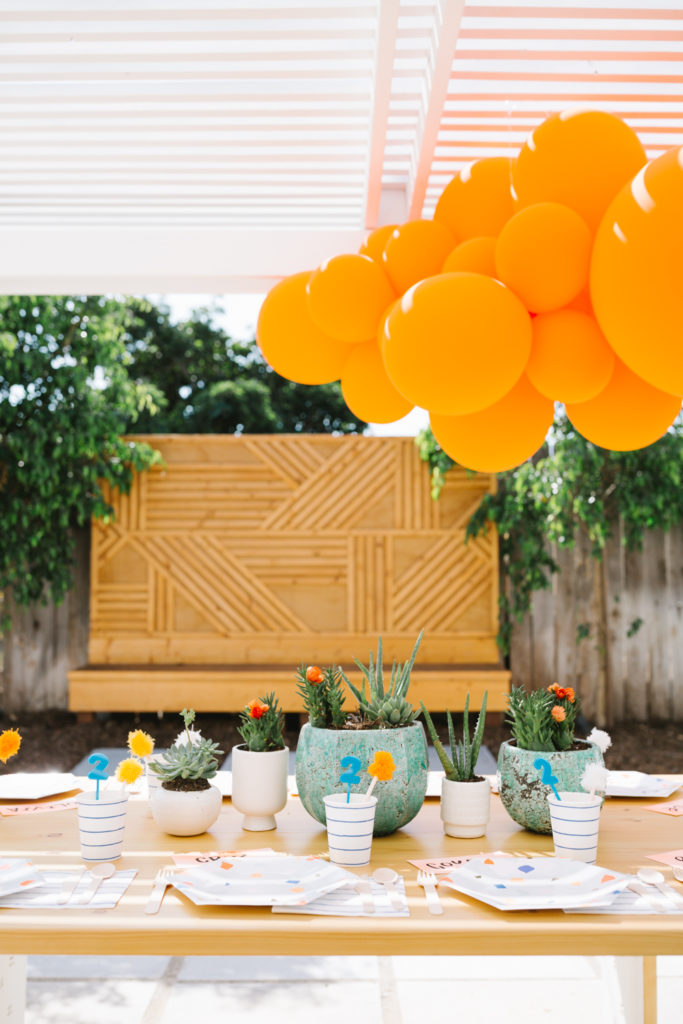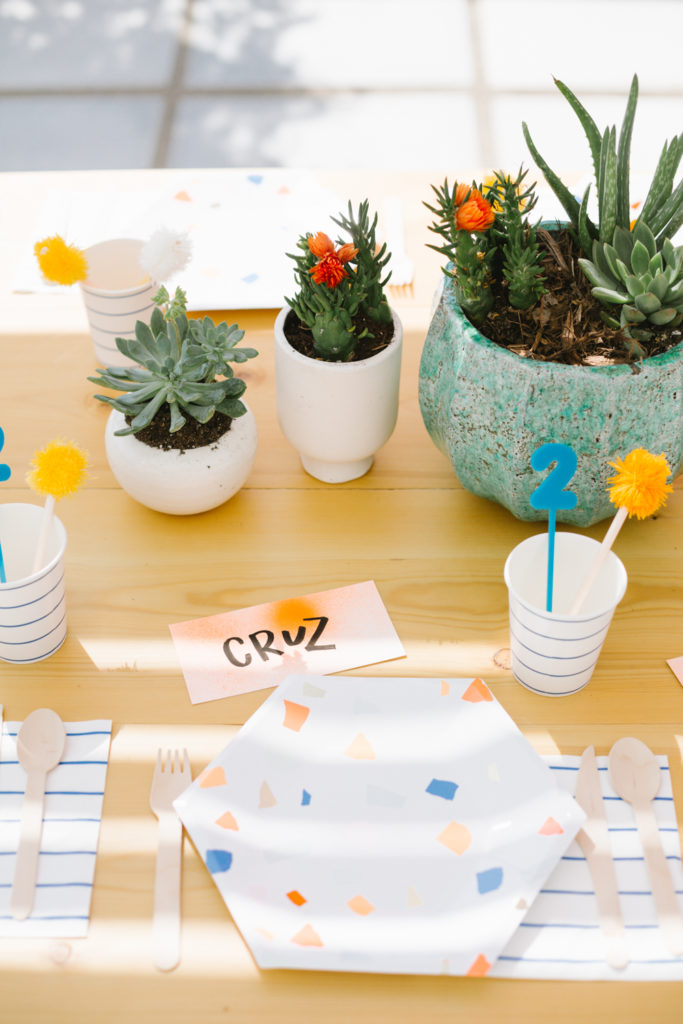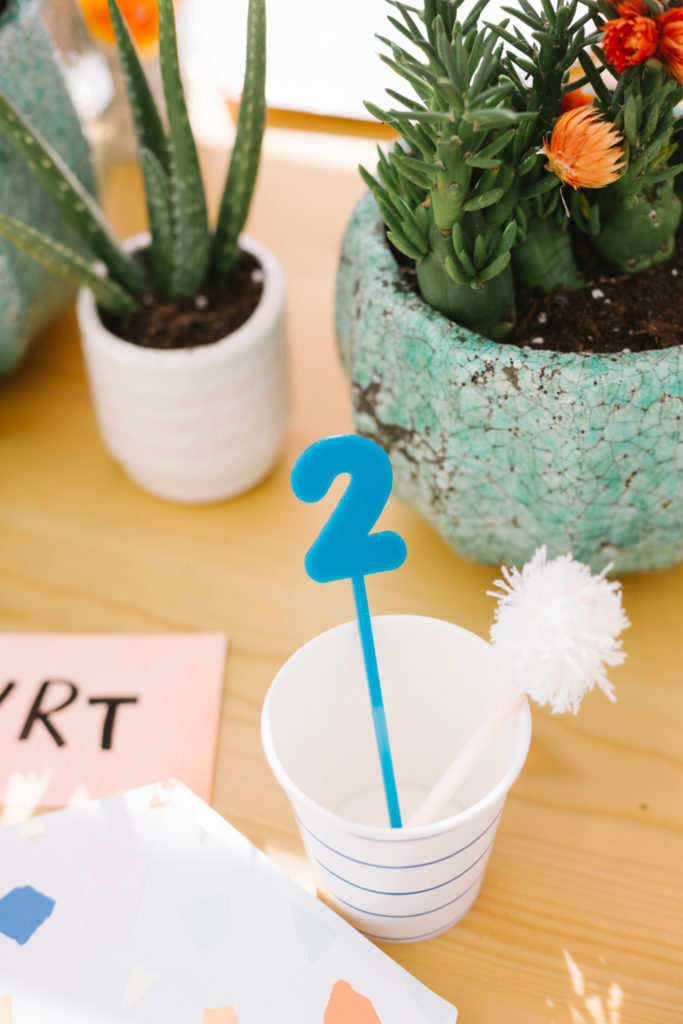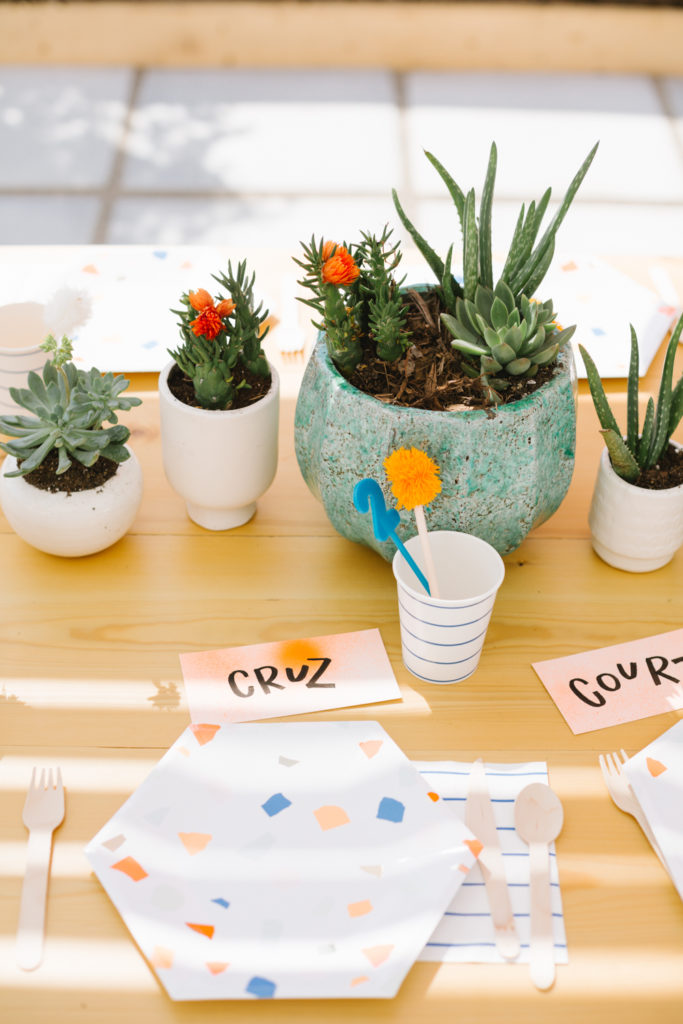 Meghann does such an amazing job with her hand painted signage!!  Isn't this the cutest?!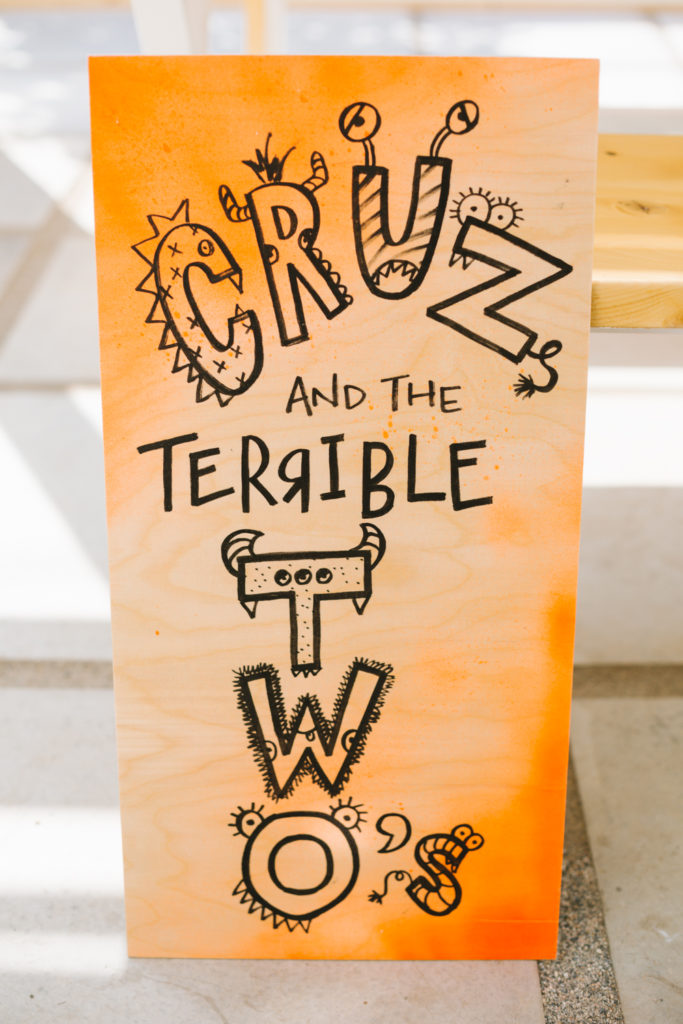 Next stop, the desserts!  I like to do a cute table, amazing desserts and the rest is just fun stuff for the kids! I always turn to my neighbor and friend Sweet & Saucy for my kids parties!  They always do the best job.  The highlight here was the cute little monster cake!!  Cruz was in love with it!!!
Another hit were the rice crispy monster treats, and kids always love the pretzel sticks!!  My mom and I always make cupcakes for the parties, because well, who doesn't love boxed funfetti?!  I know I do!!!  Then we let the boys help frost them, it's fun for them of course!!  Poppy Jack Shop did the adorable cupcake toppers as well…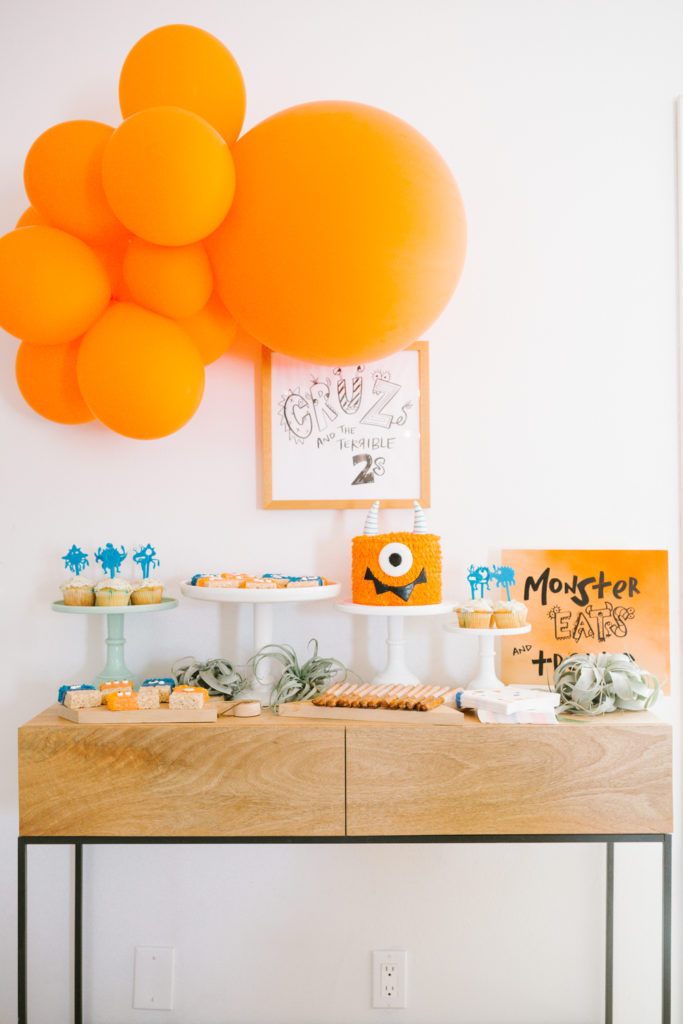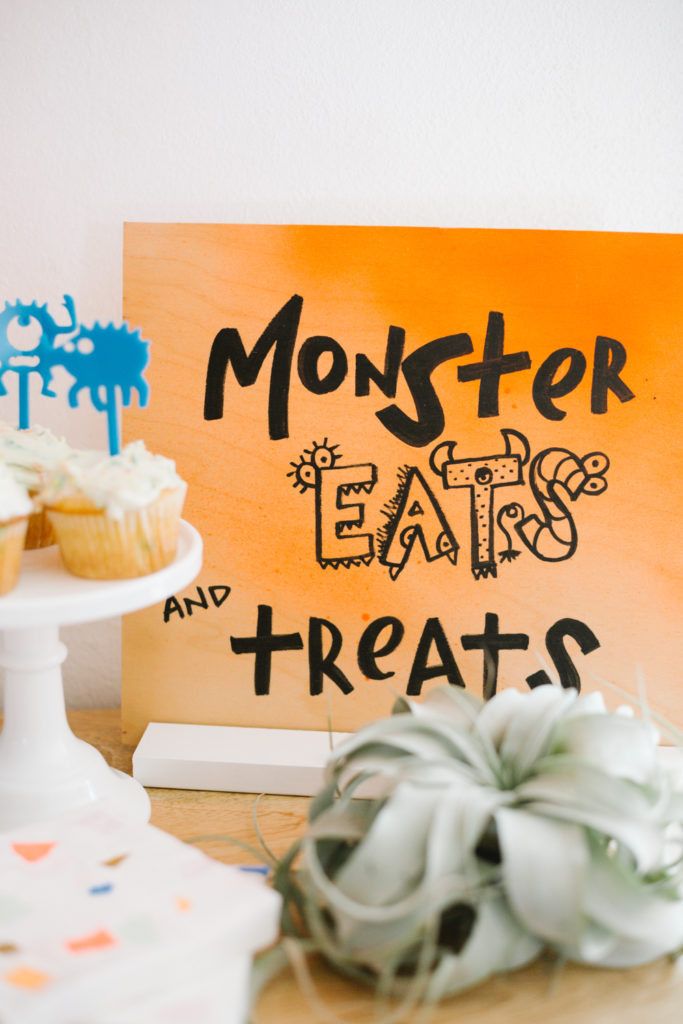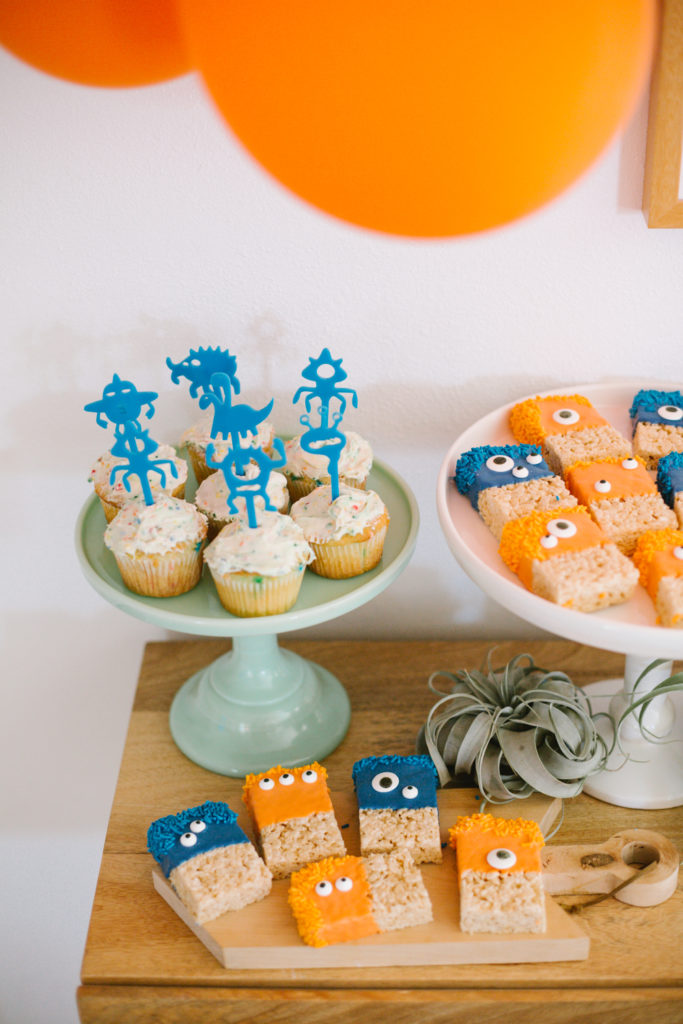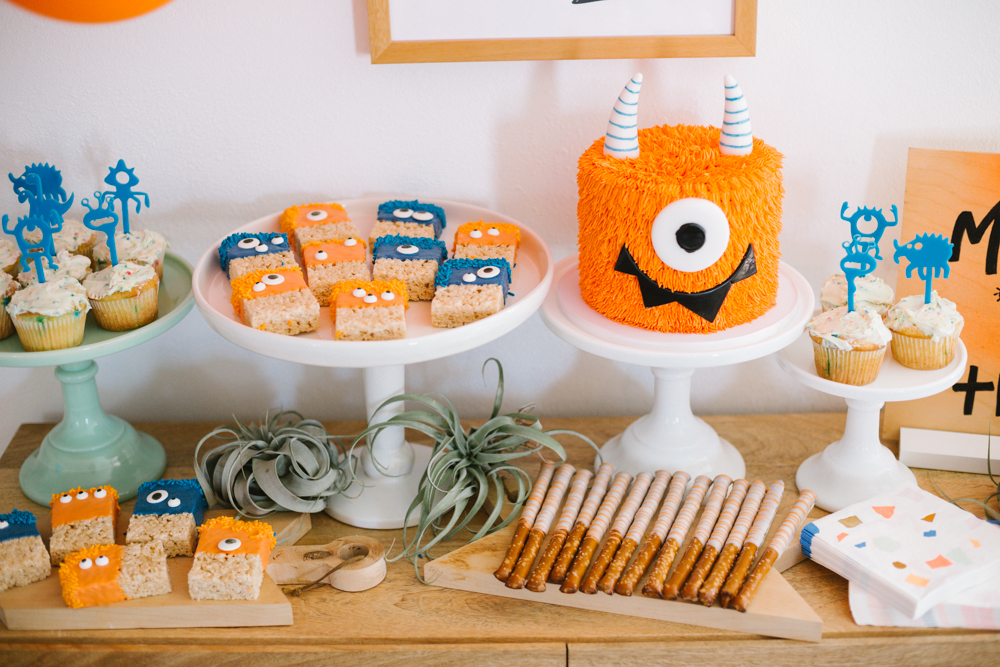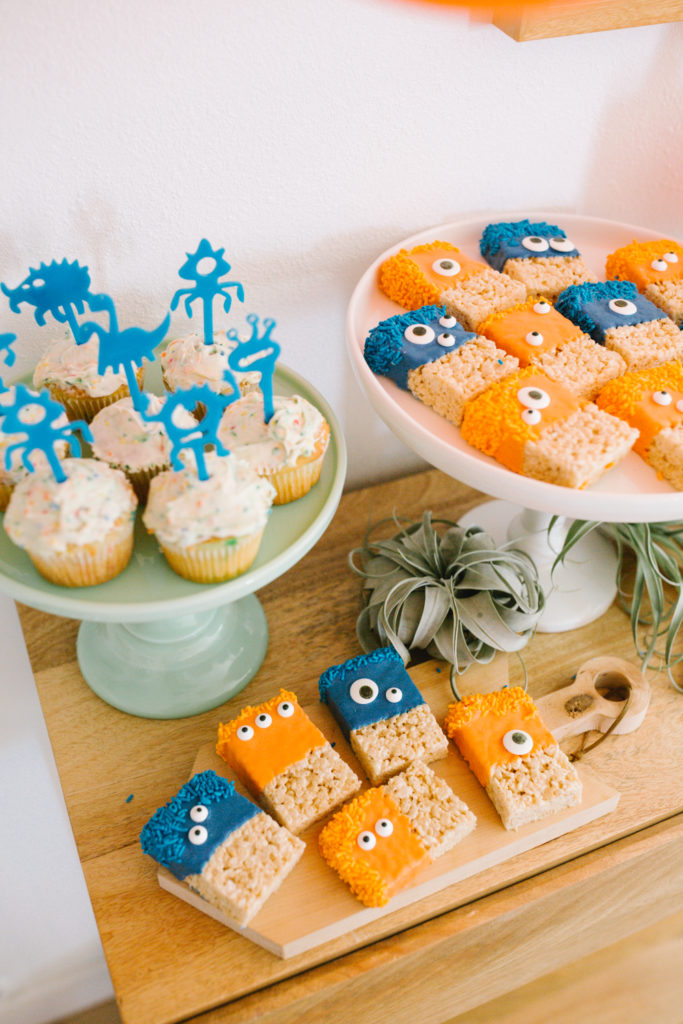 So in love with his monster cake!!!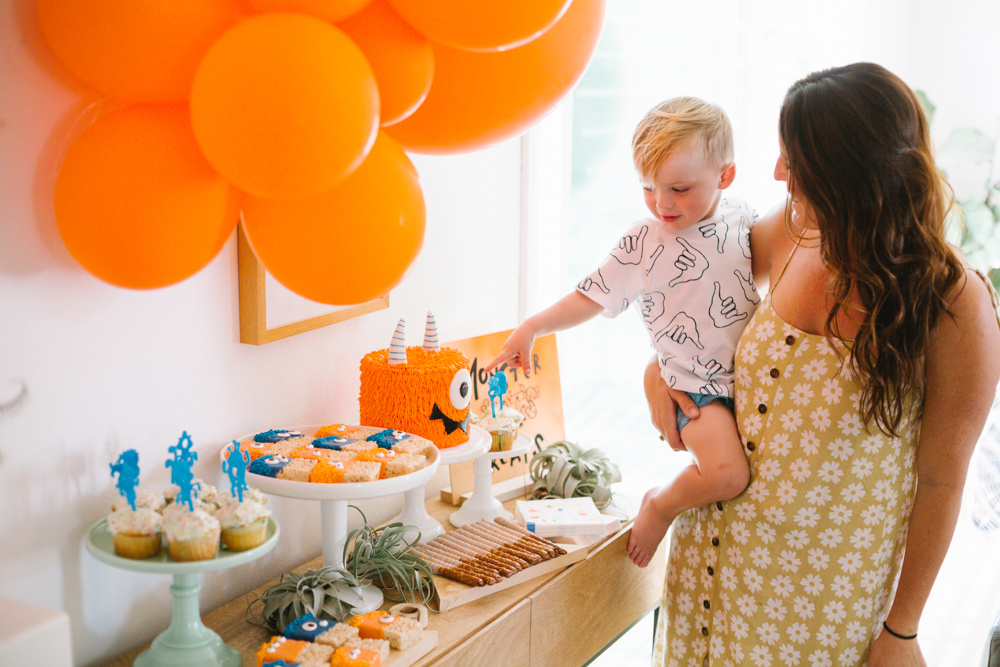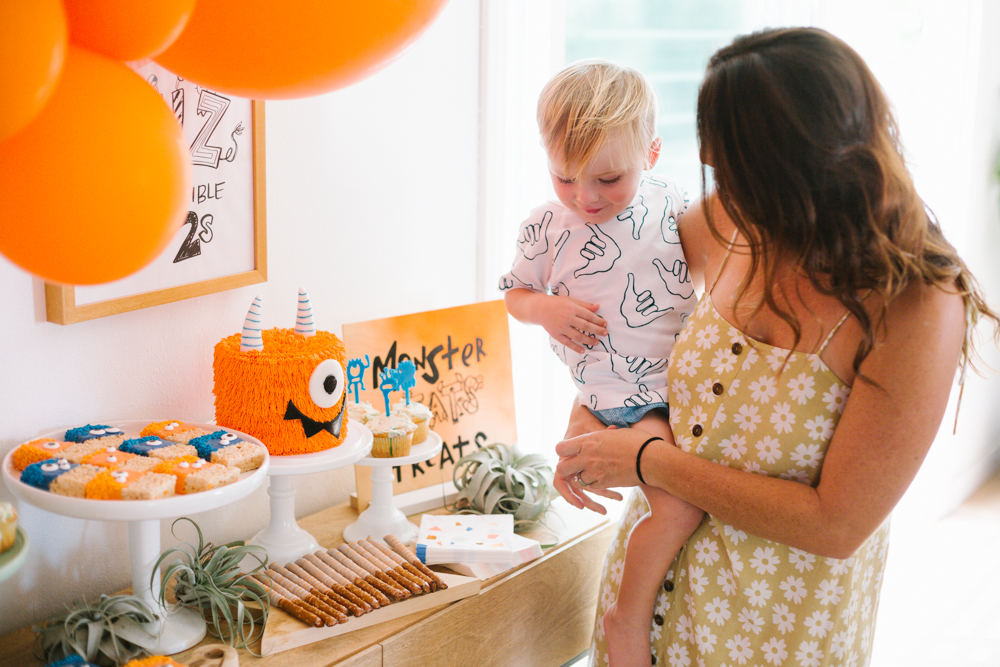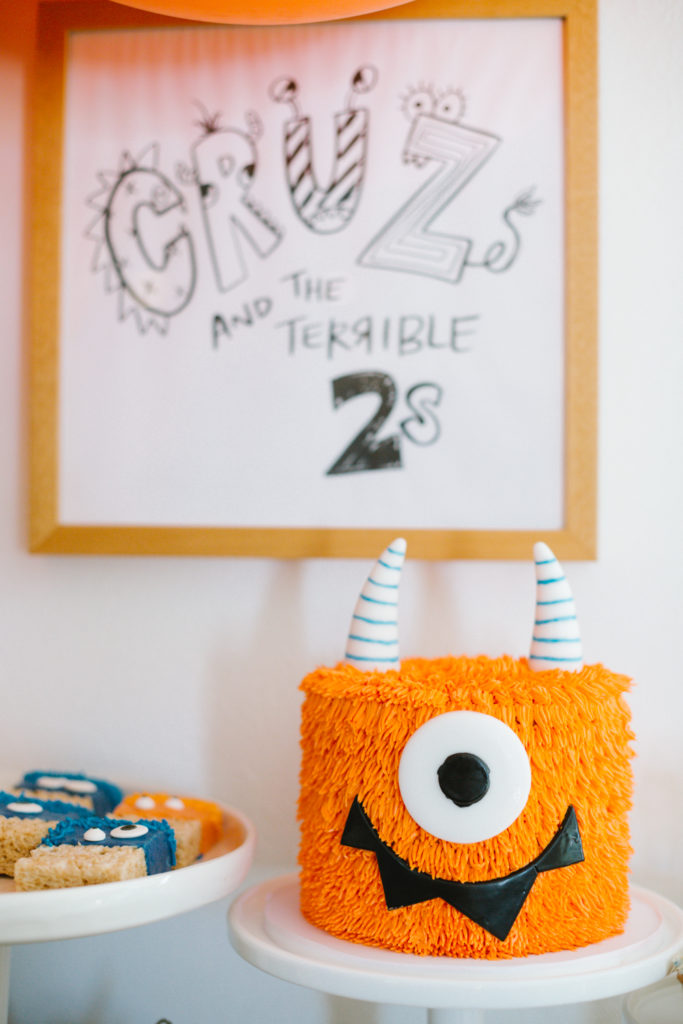 Here's my little cutie enjoying a treat!!!  I got a lot of DM's about his little outfit, his t-shirt is from Of One Sea and he's wearing Seaesta shorts.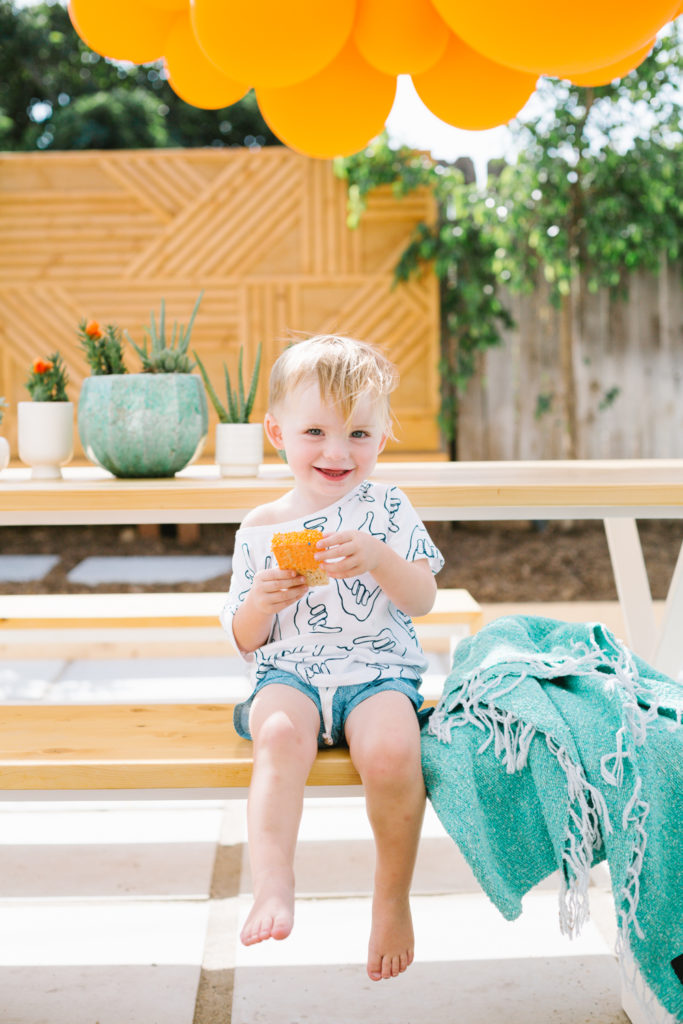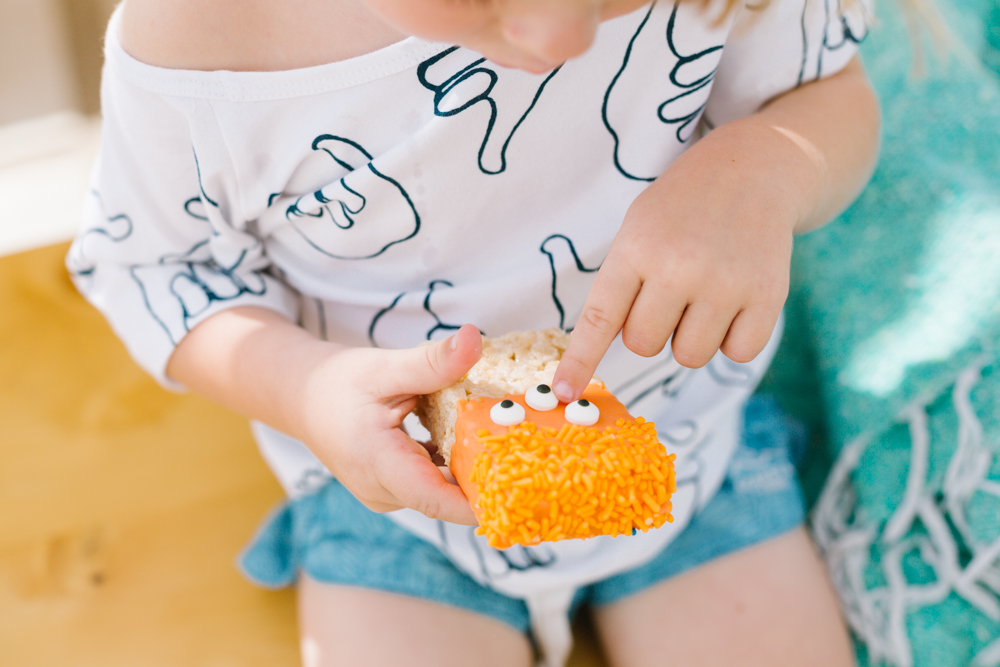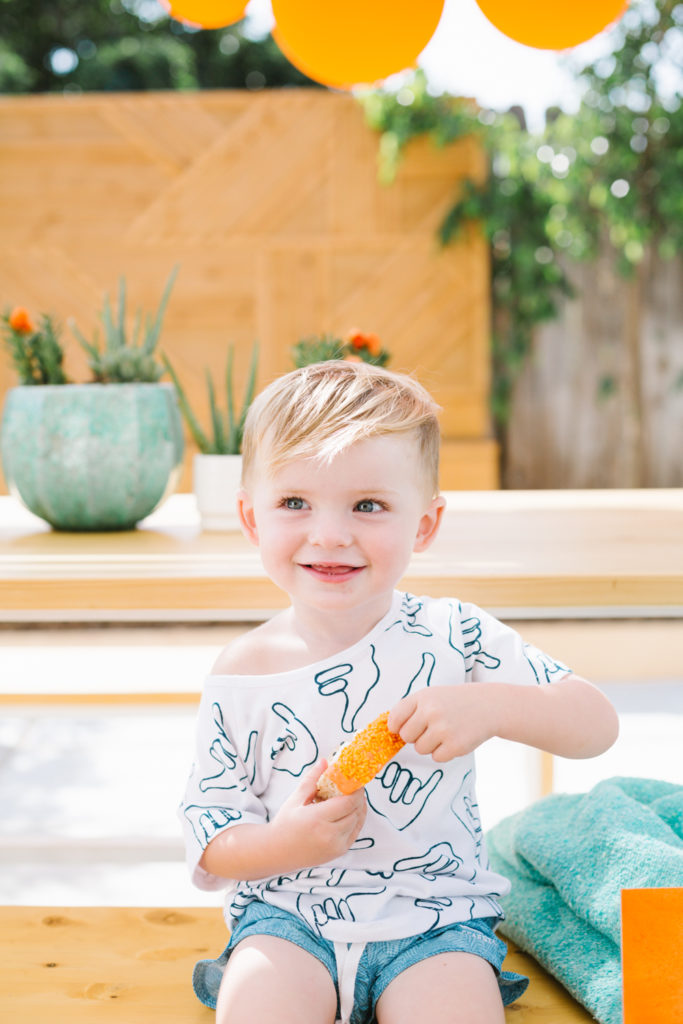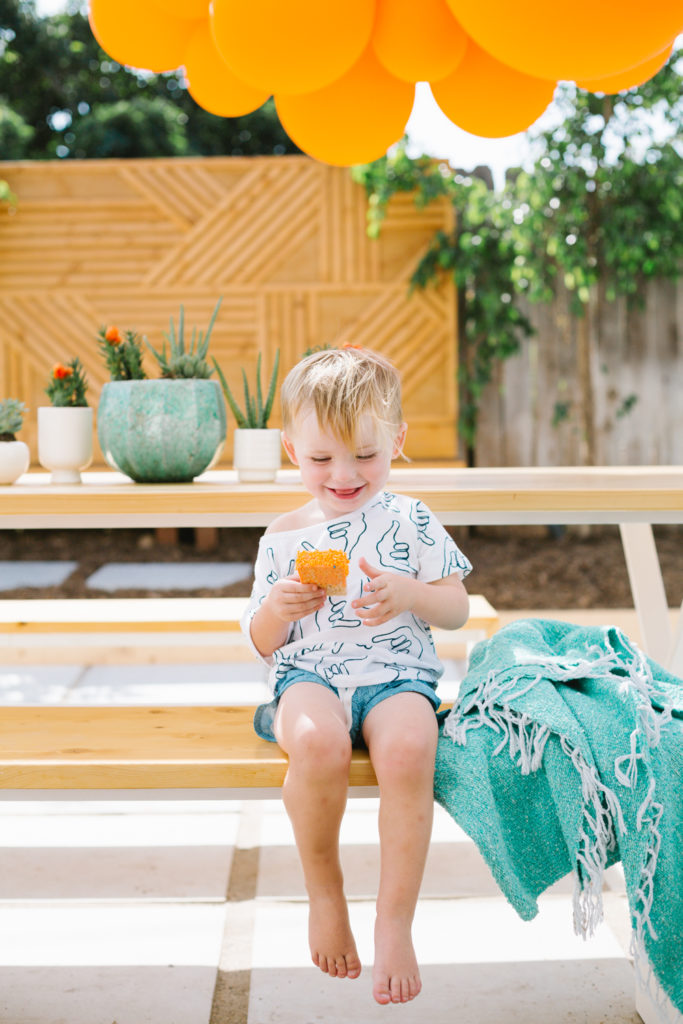 A shot with big brother!  And you get to see those terrible twos in action!  Ha!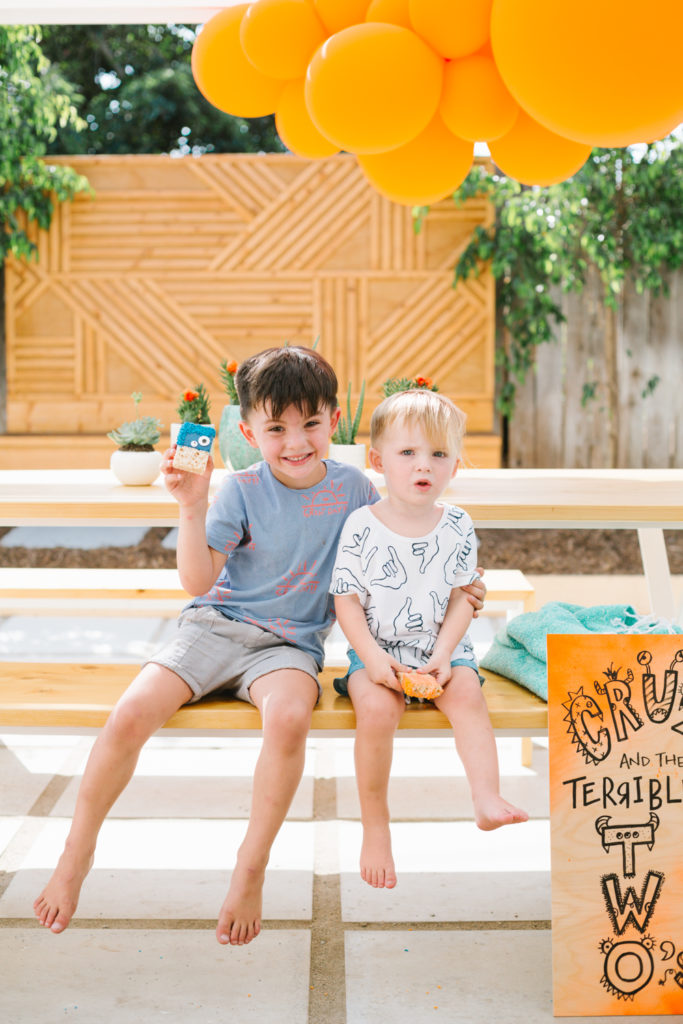 Here are some of our favorite little buddies at the party!  I love that Alison always captures the kiddos so well!!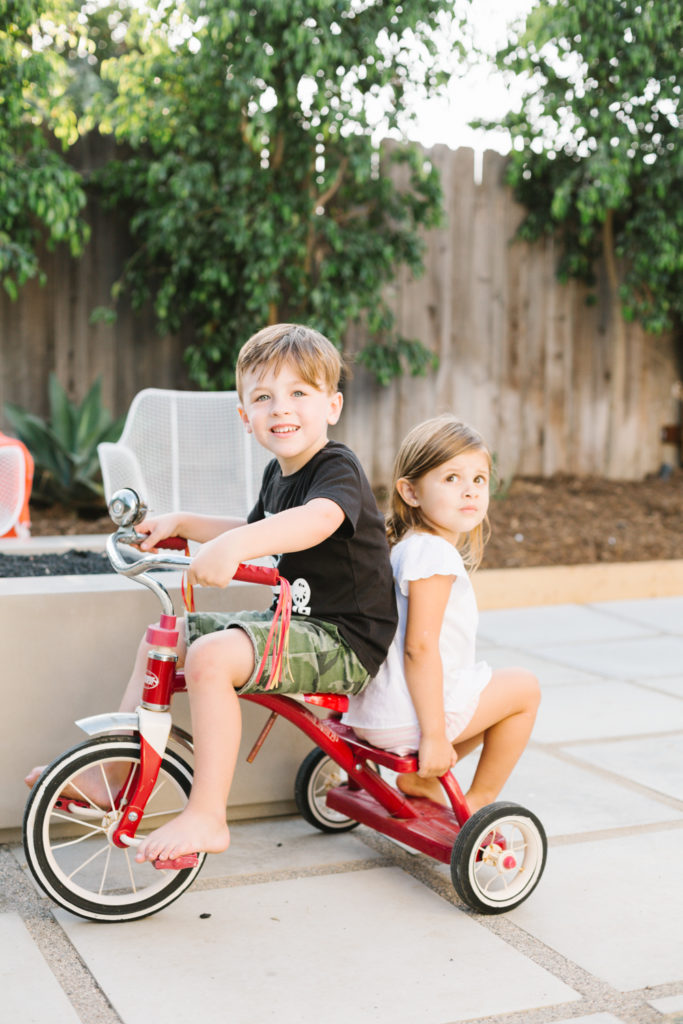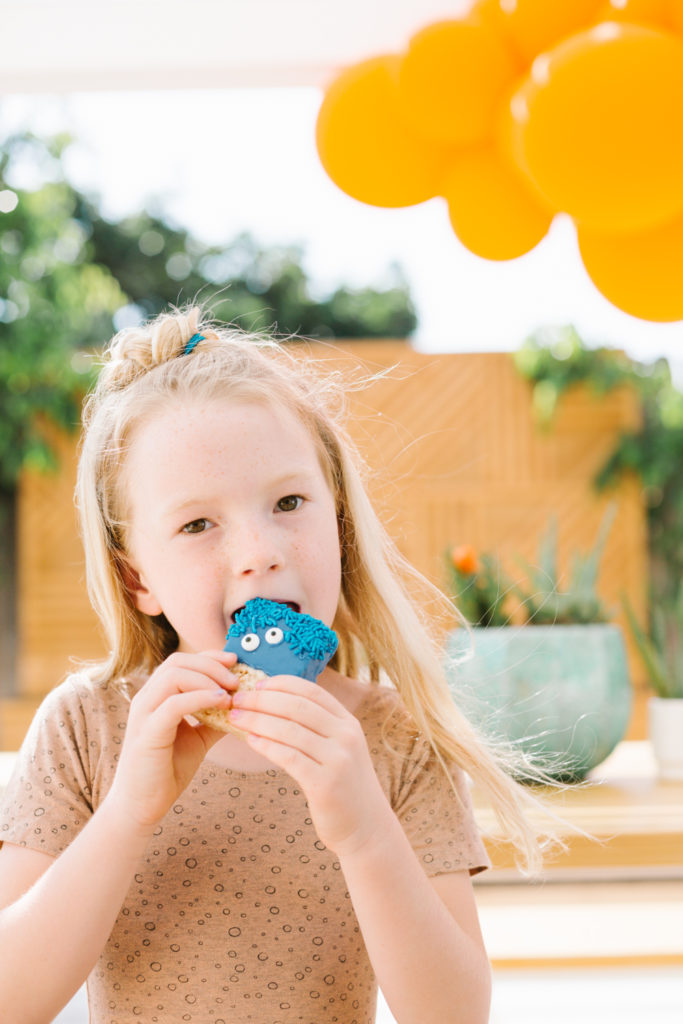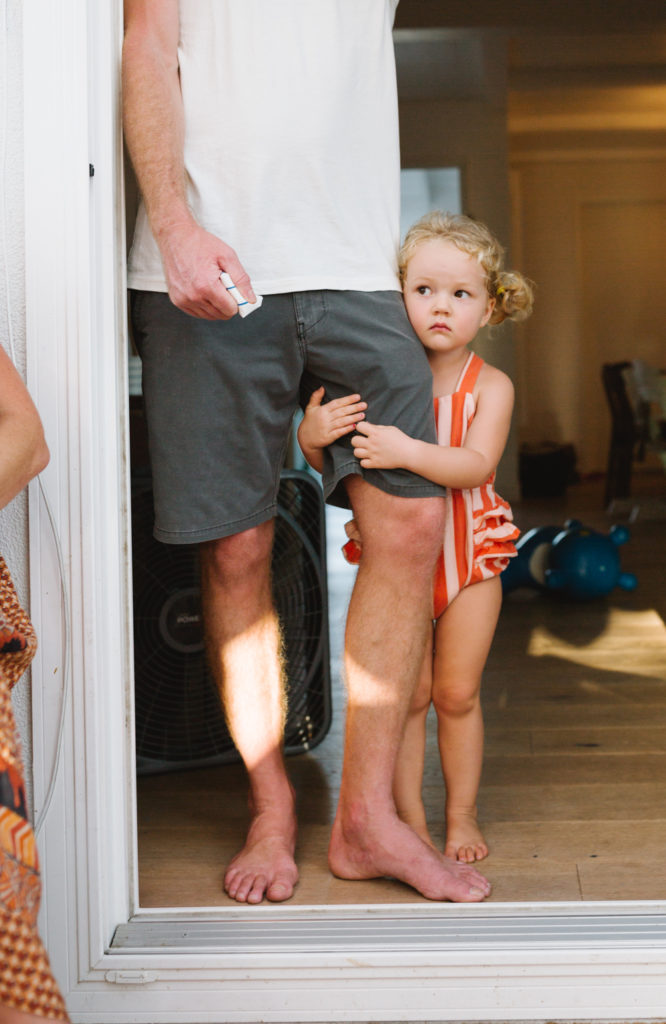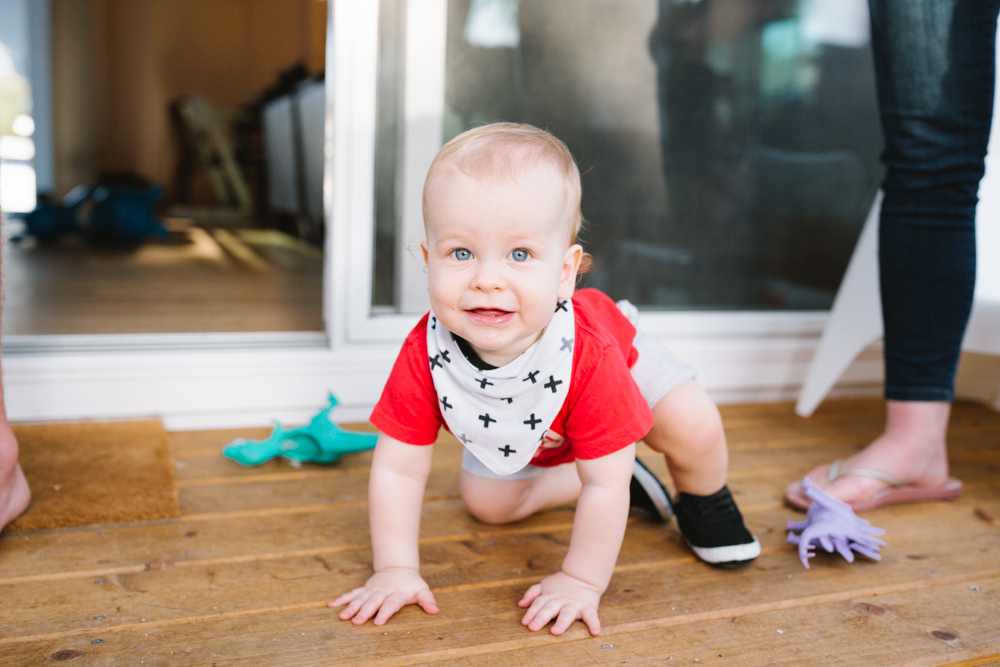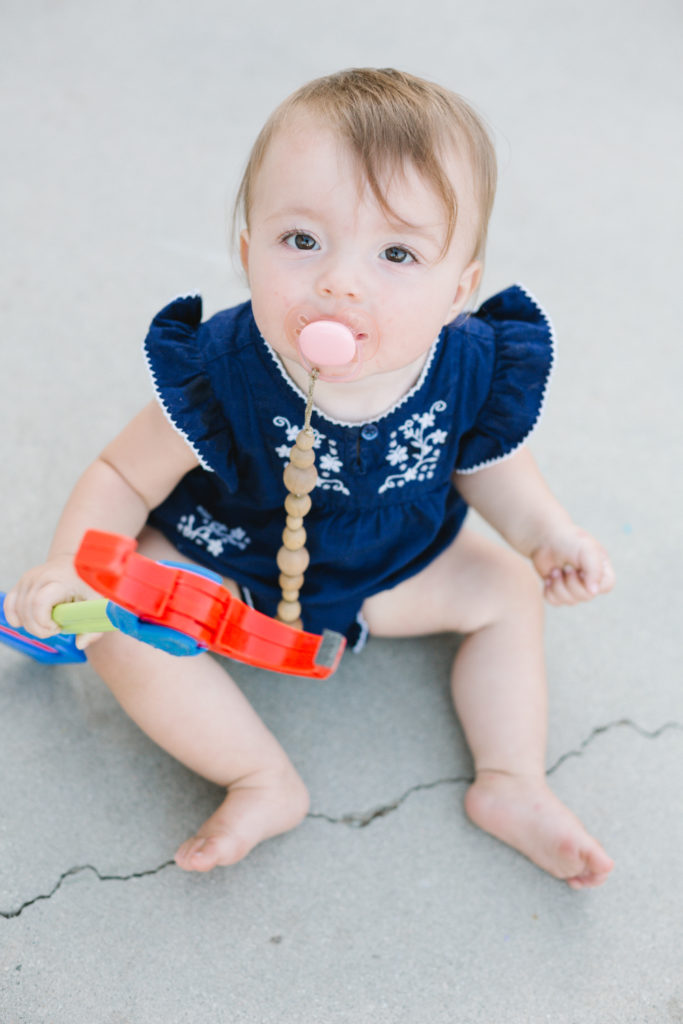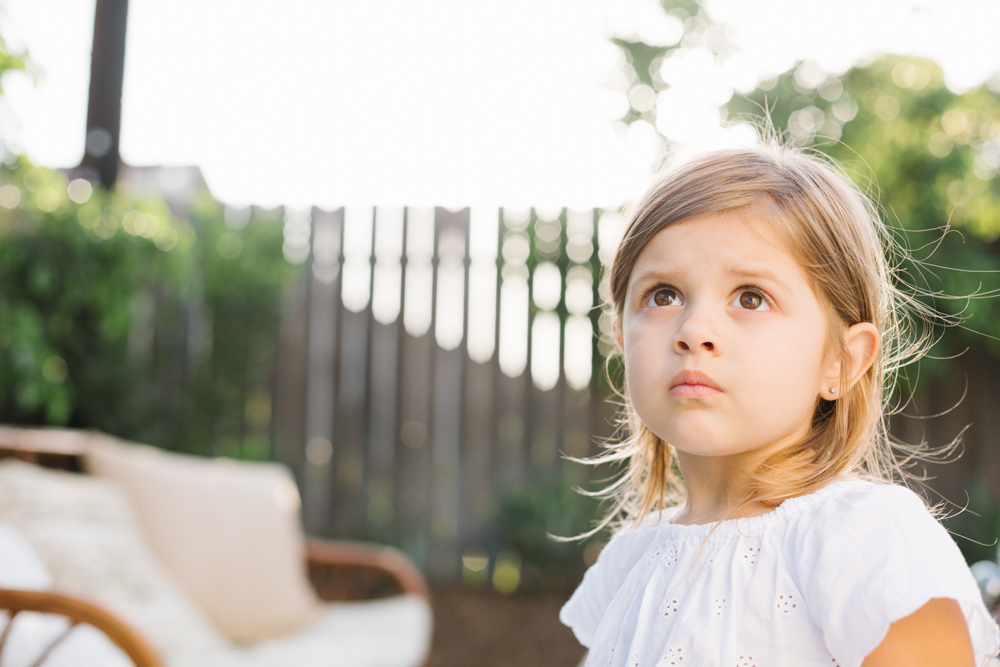 We always get a bounce house, yes they are ugly but the boys love them!  I usually choose an obstacle course one instead of the standard bounce house.  After Court breaking his arm this year, I try to be cautious, and it gets them a little more tired, haha!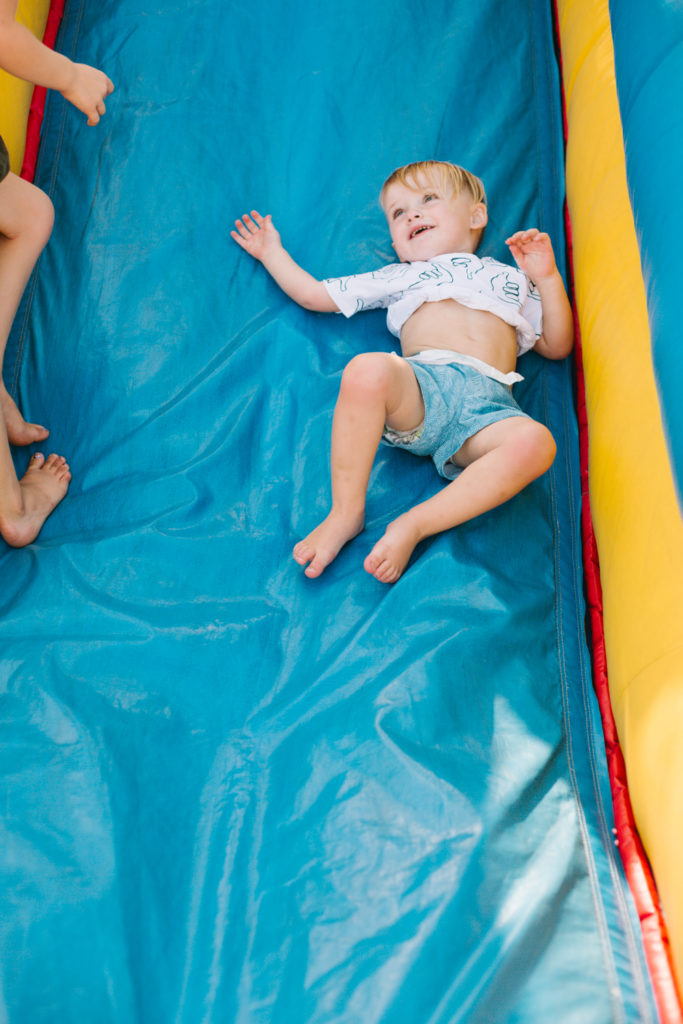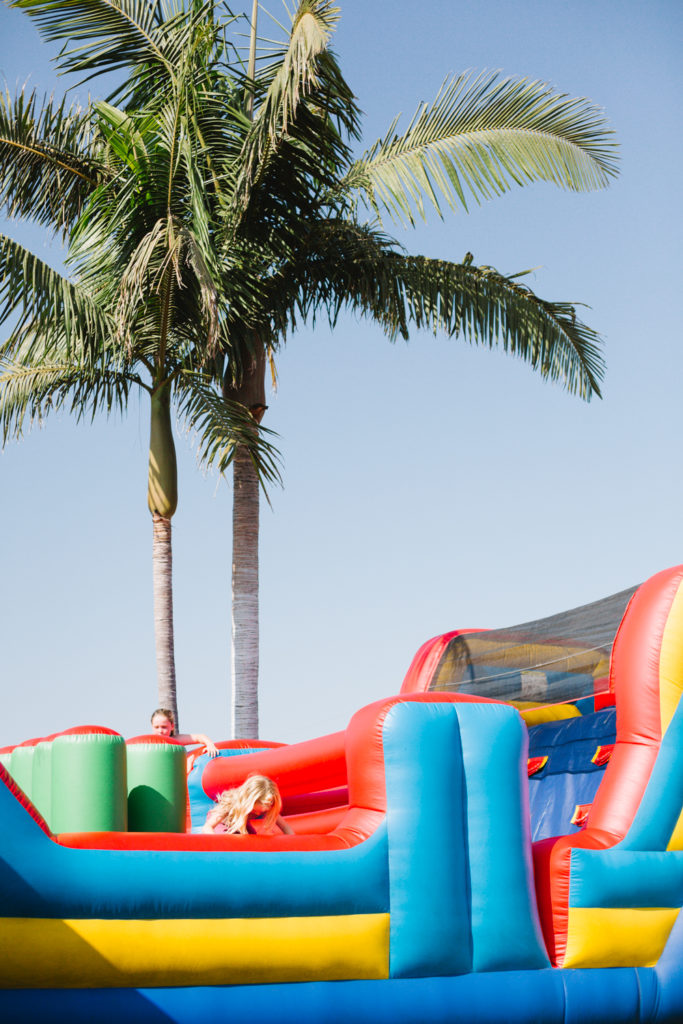 Another must with my boys?!  A piñata!!!  Sorry other parents, when you come to my house it's desserts and candy all the way!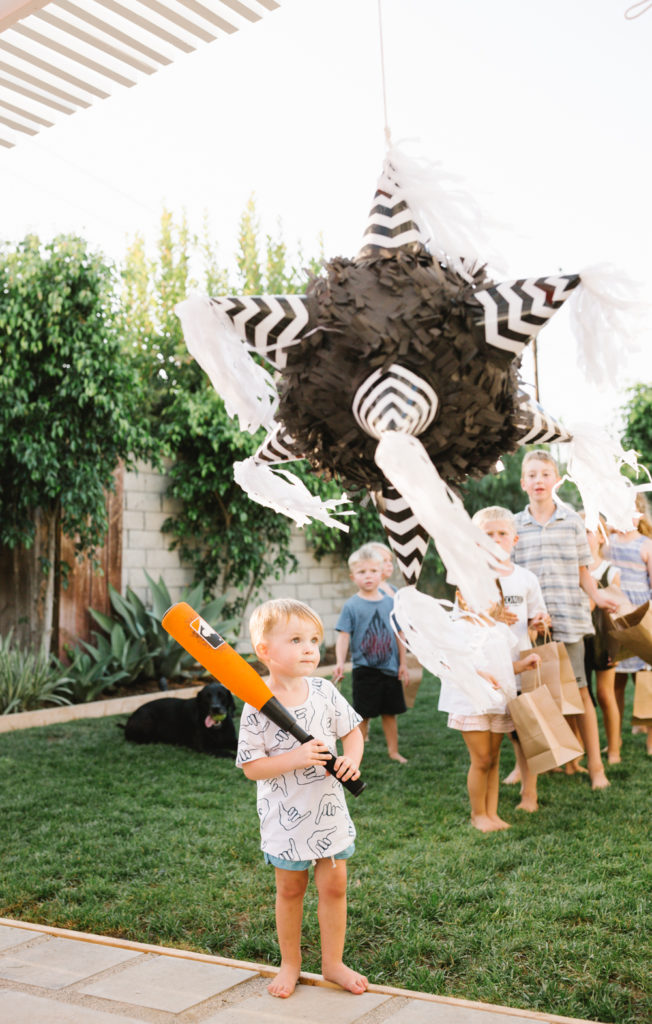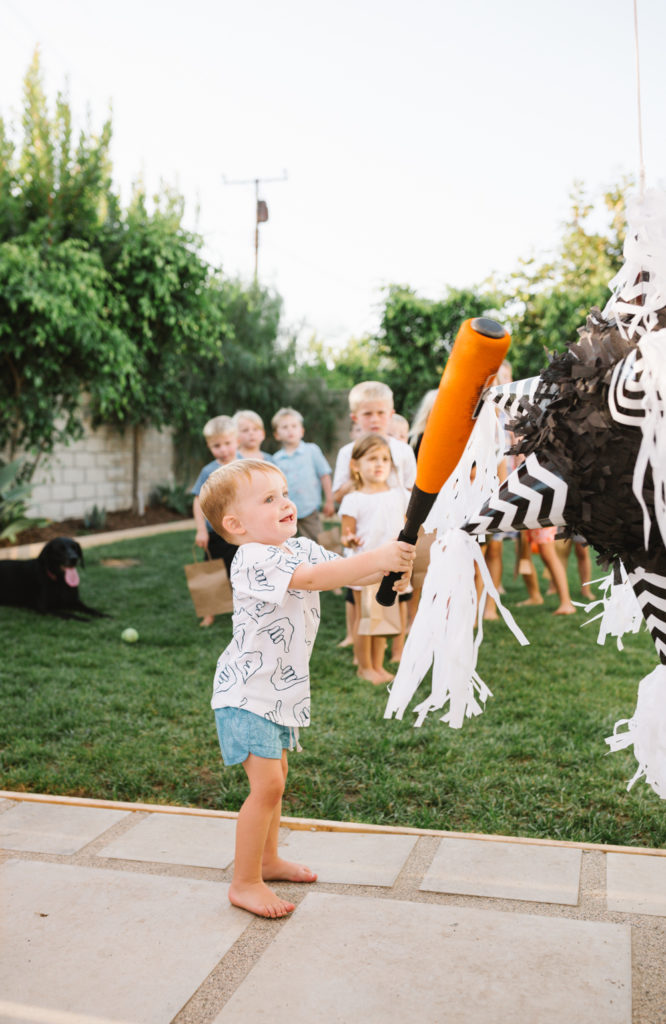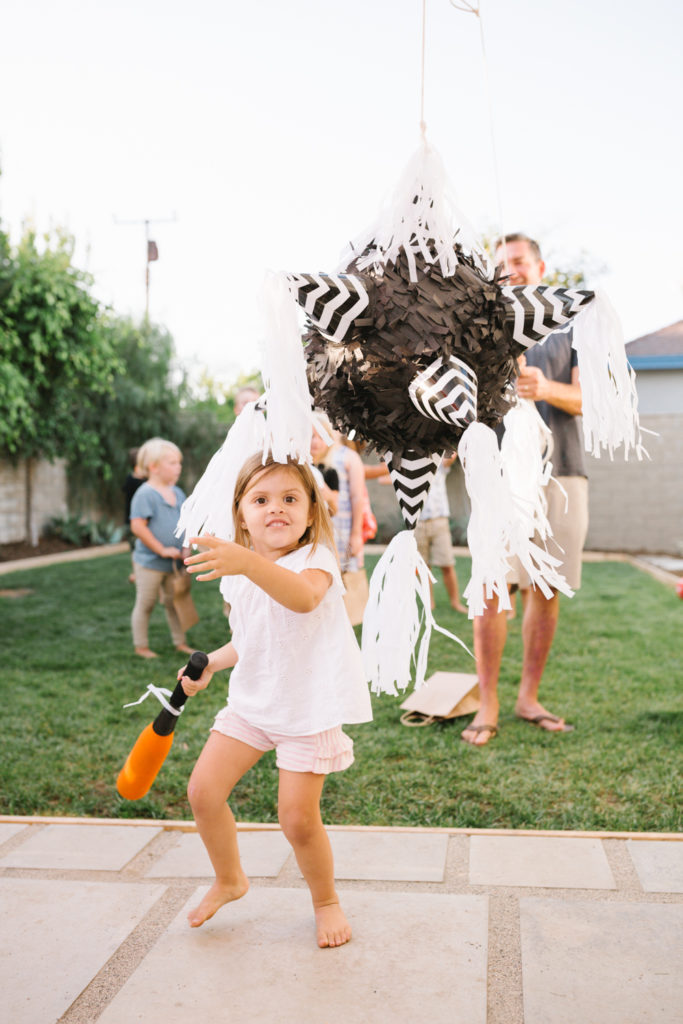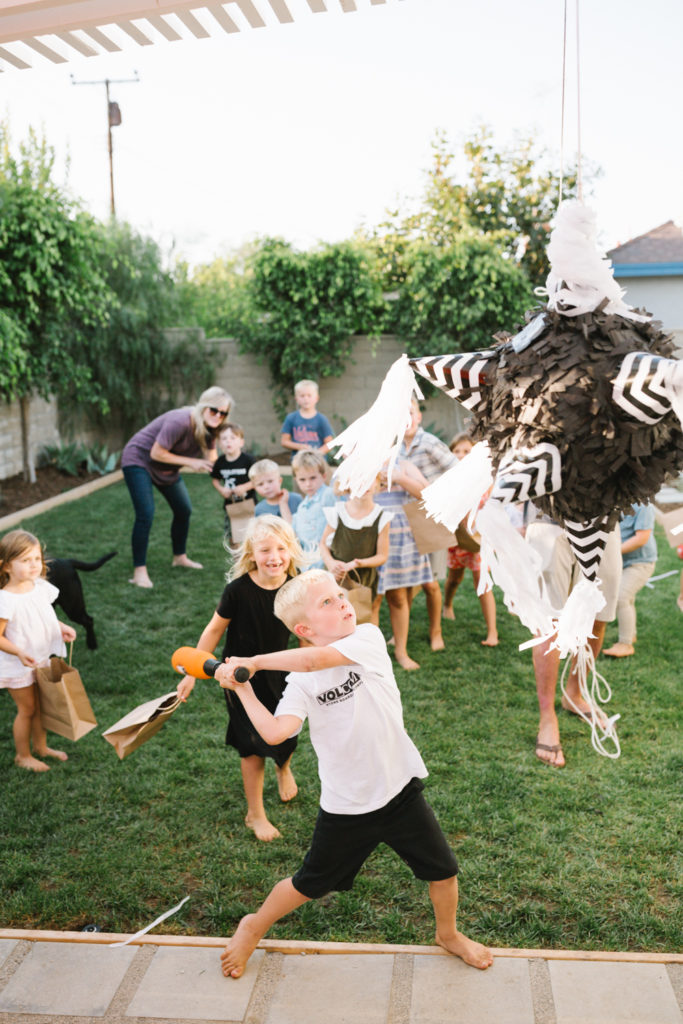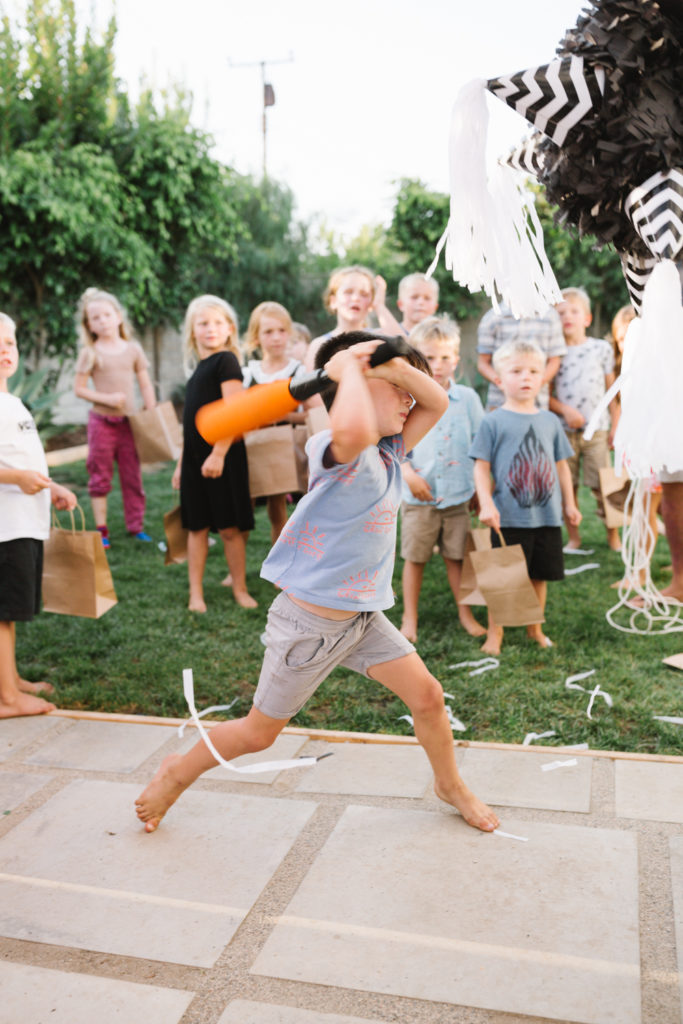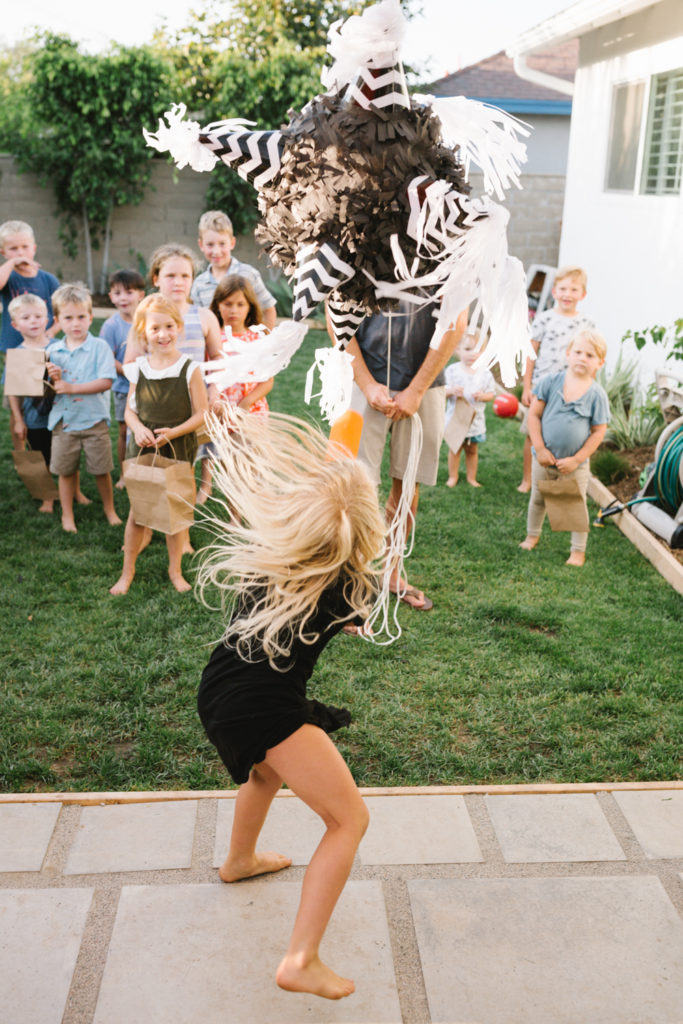 Let the crazy begin!!!!  Muahahahahahahaha!!!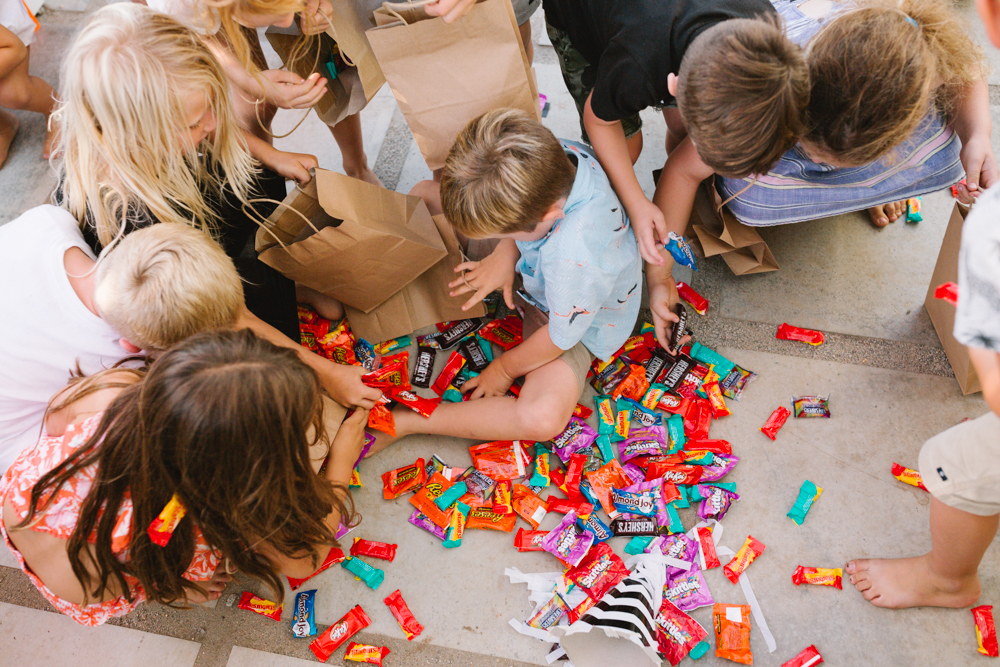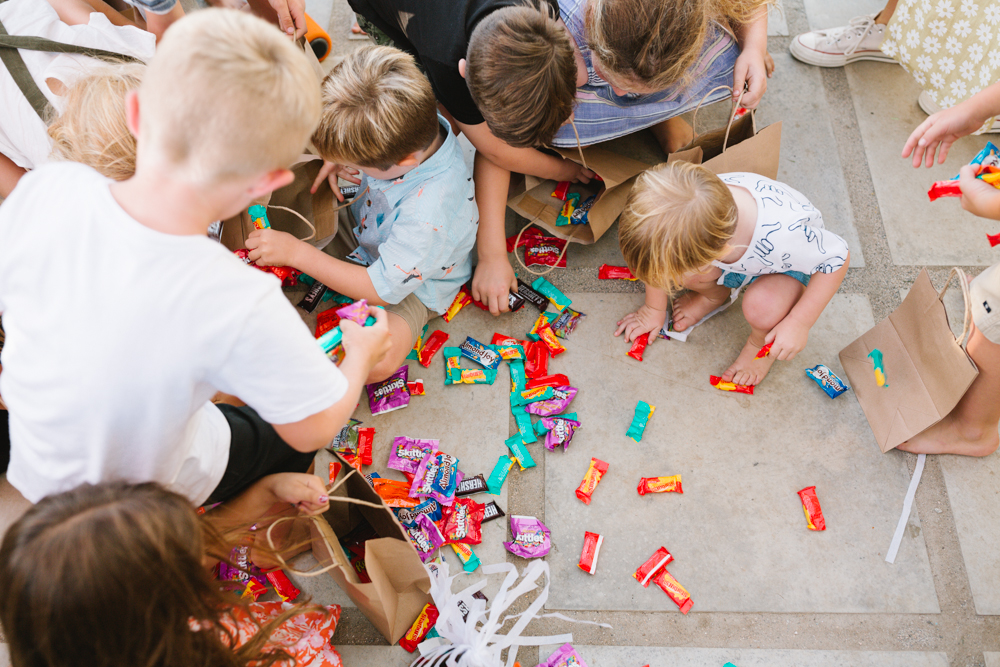 There it is in all it's glory!  The cutest little monster cake I ever did see!!!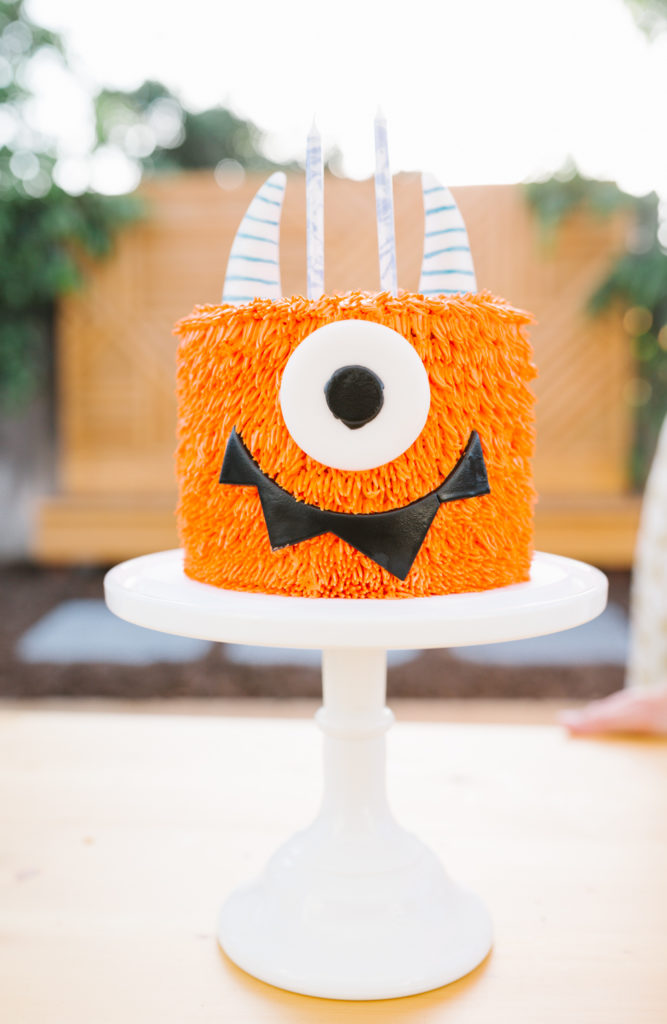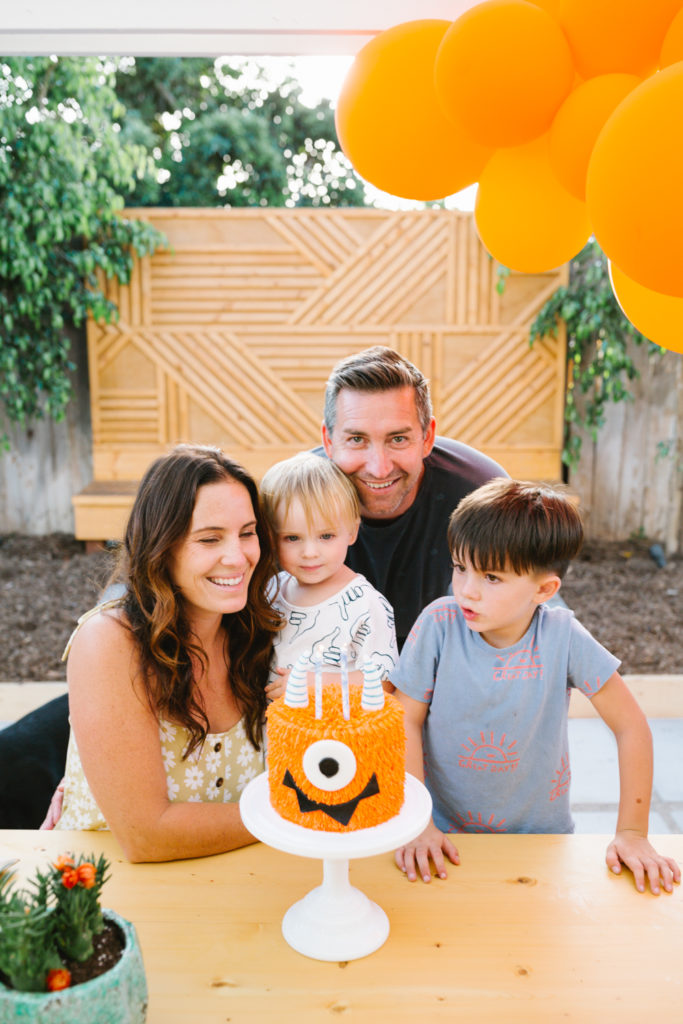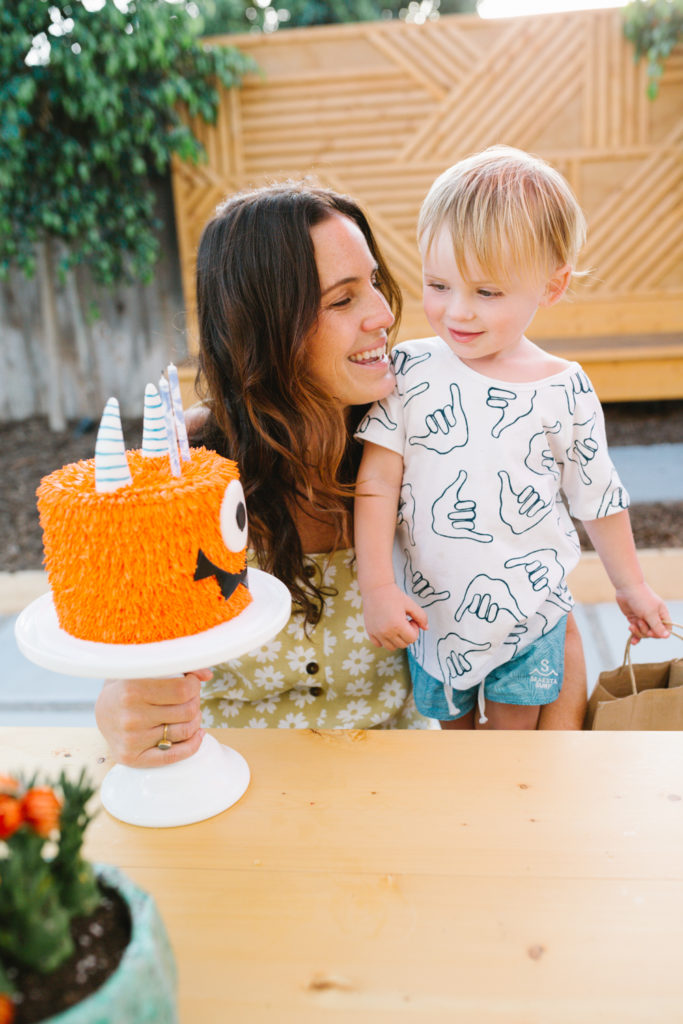 Here are Cruzy and his buddies enjoying their cake!  I think they liked it… Just a little bit!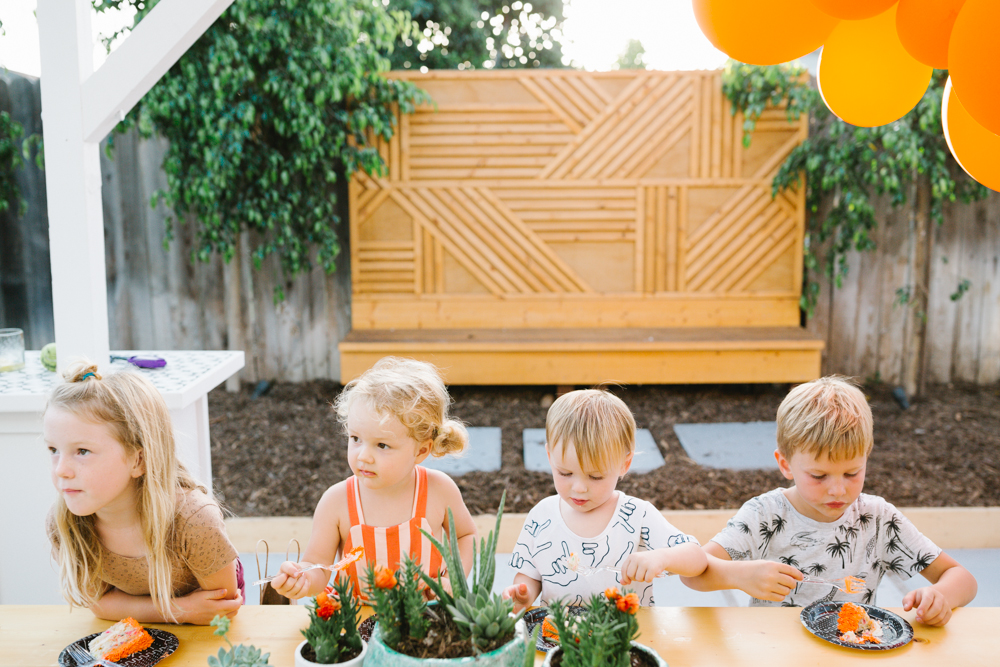 Cruz loves his buddy Penny so much, and her outfit was in honor of his favorite color!!  What a great friend!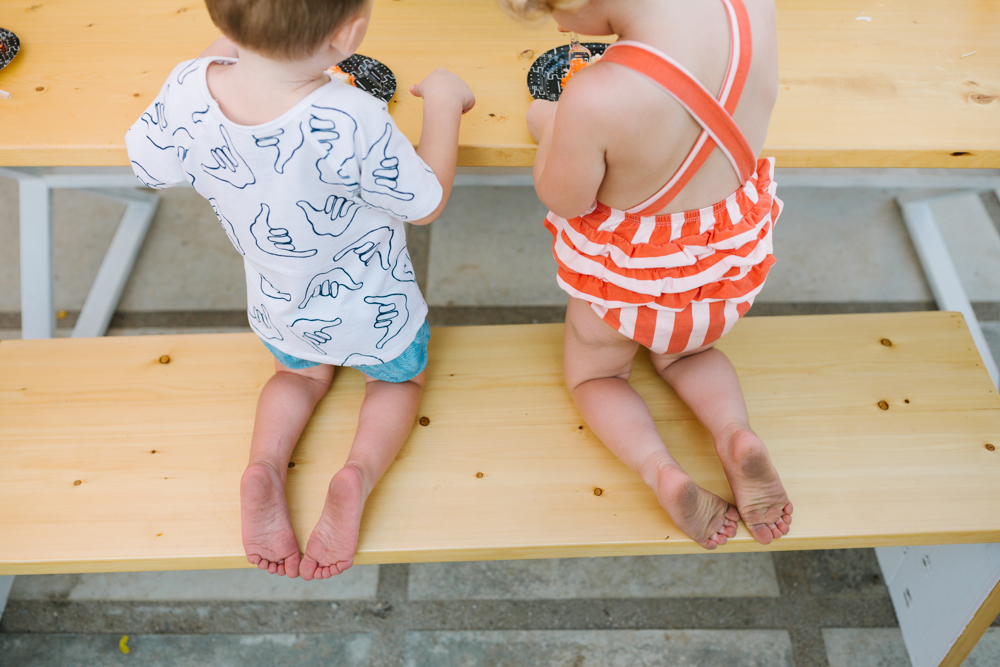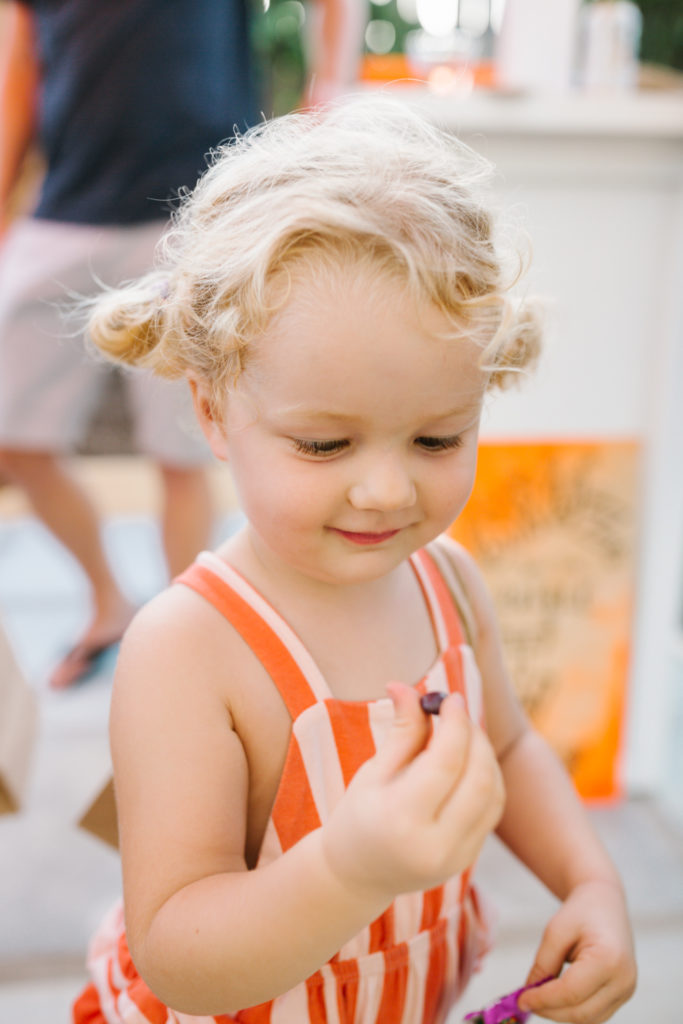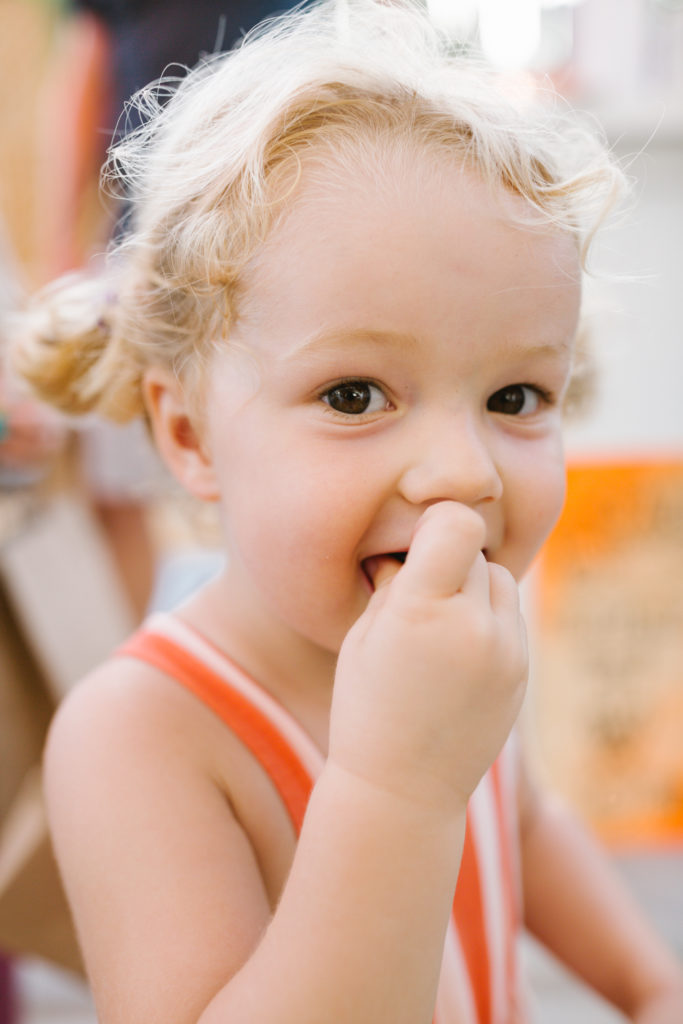 I guess all these girls got the memo on the orange!  Girl Power!!!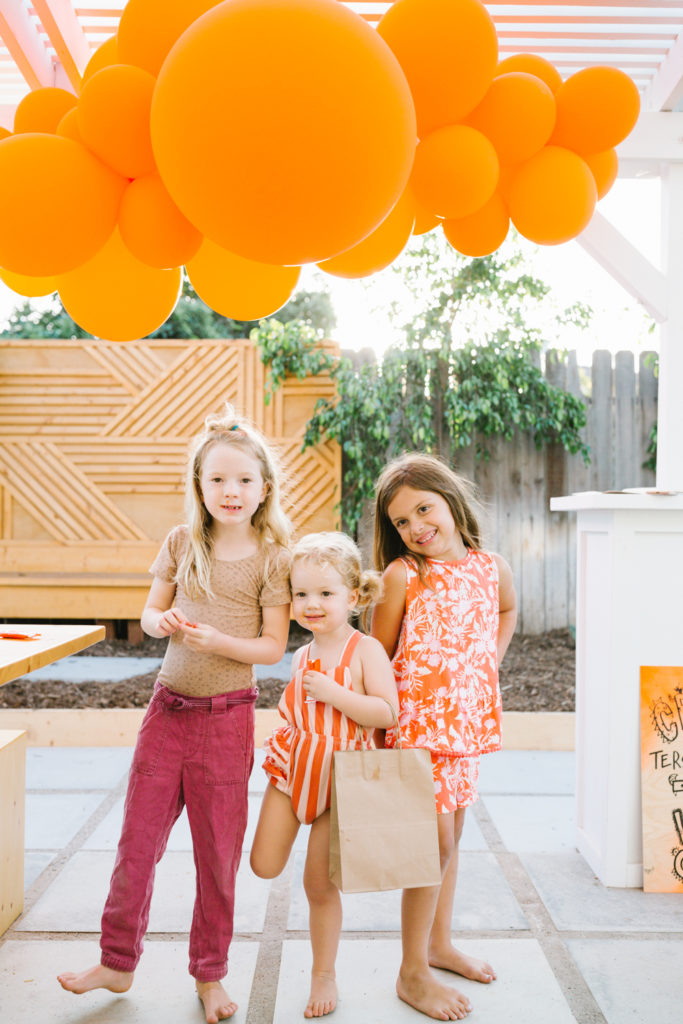 It was such a special day celebrating my little Cruz!!!  The days are long but the years are short, and seeing this guy grow so fast makes my mommy heart proud and hurt at the same time.  I know two will come with it's challenges – and three, and four – but seeing these smiles makes my heart so full!  I can't wait to see what this boy does this year!!  Go Cruzy!!!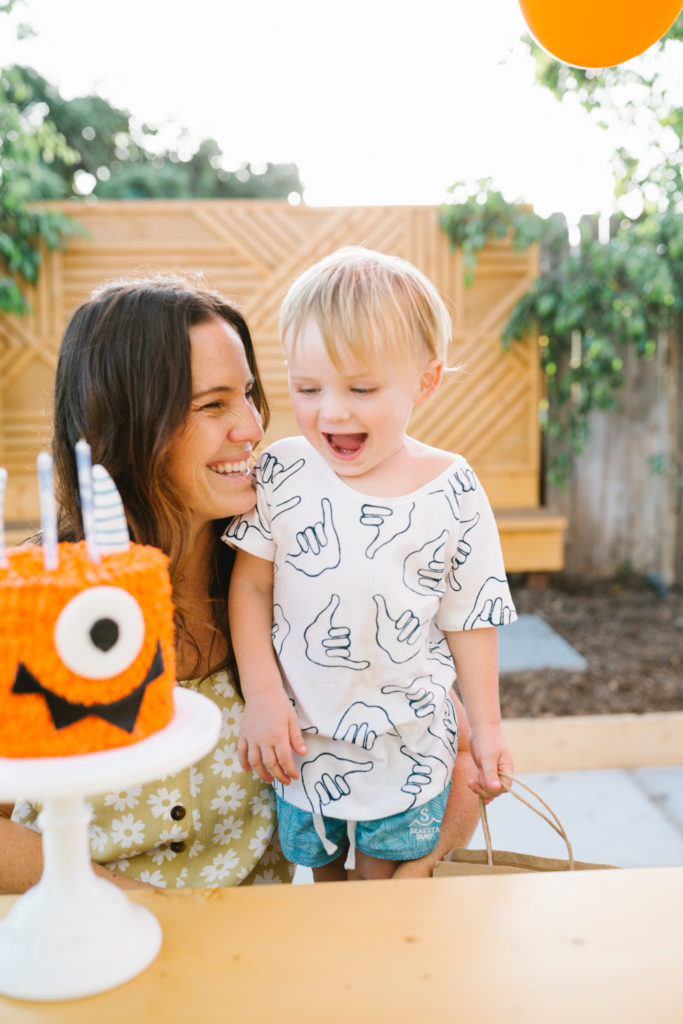 xx
Jacquelyn