Ok…so by now you know we are addicted to sunnies, what girl isn't??  And when you find the right pair, it becomes an obsession.  With that said, today is the day people!!  The launch of Cleobella for D'Blanc.  We first spotted these beauties at a Coachella party we styled for these lovely companies back in April, which you will soon see all of the details of.  But honestly…we couldn't get enough of these, we had to have them, and we definitely had to be a part of the launch today.  I mean, not only the glasses themselves, but the case and the pretty little ikat cloth that comes with, we died!  Let's go through and talk about each one…shall we…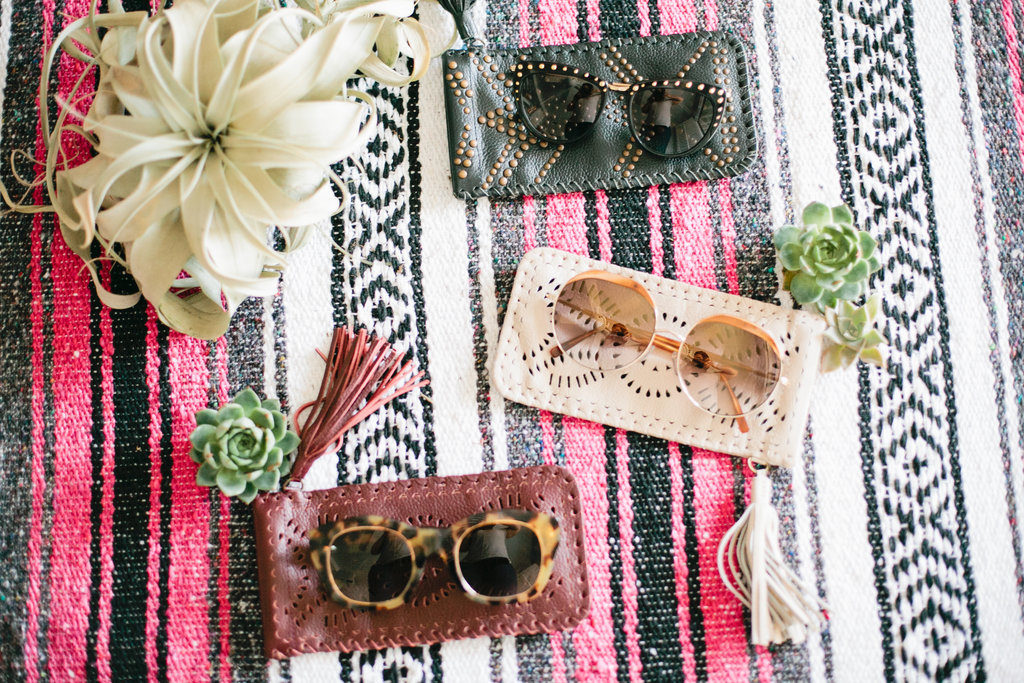 But first, let's hear a little about the collection from the collaborators themselves…
BALI MEETS ITALY
An exclusive collaboration between D'Blanc and free-spirited bohemian label, Cleobella. Combining Cleobella's handmade Balinese design roots and D'Blanc's handmade Italian heritage, we've created a collection that speaks true to our love of timeless works of art. Just like Cleobella's bags and accessories are skillfully made with quality materials and sourced locally in Bali, our sunglasses are made the same way in Italy. It's a meeting of two cultures and two aesthetics that translates into something confident, beautiful and inspiring.
This capsule collection includes three our favorite frames that have been reimagined by Cleobella.
Tanlines
The subtle cateye shape is adorned with hand-set metal studs along the top of this frame complimented with gradient lenses.
Sonic Bloom
A fusion of 70's style and contemporary cool. Mazzucchelli™ acetate has been inserted between the lens and frame on this is a unique variation of our best selling metal frame.
Champagne Coast
This oversized acetate frame features a warm Havana tortoise shell complimented with rose gold metal eyewire details.
Each frame is packaged with a Cleobella leather sunglass sleeve inspired by its iconic Mexicana collection.
Hi Sonic Boom! These are the ultra cool oversized round beauties.  So unique with the acetate on top of the rims and on the tips.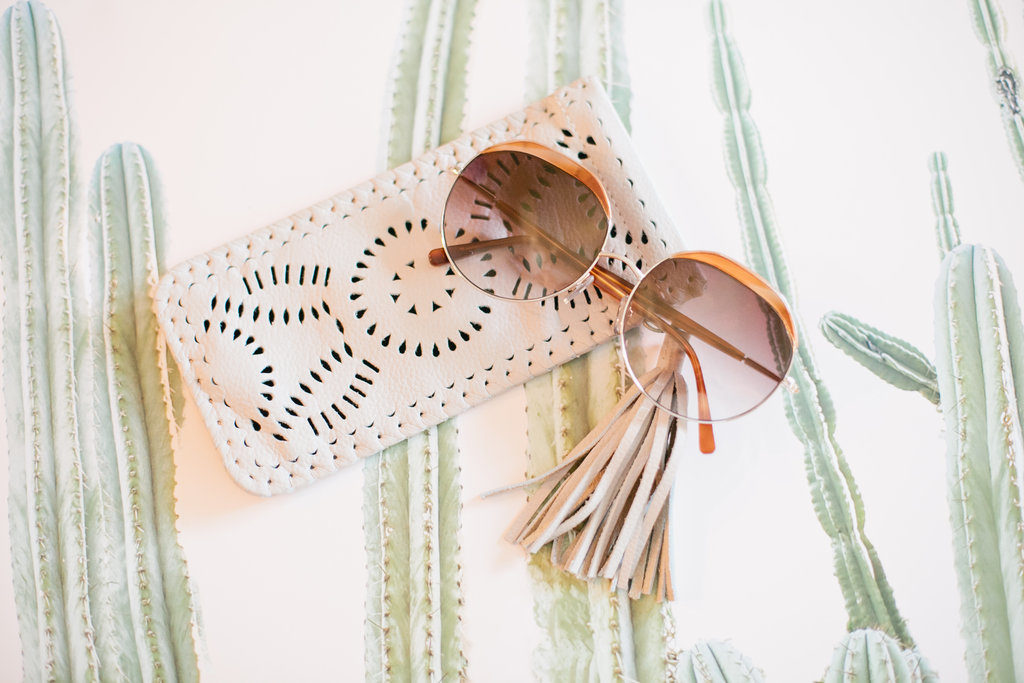 I had the pleasure of modeling them for you.  They are so fun, light and really send off that boho edge we all need to exude once and a while.
Then there's the Champagne Coast, which is like your everyday.  Love the gold rim separating the pretty tortoise here.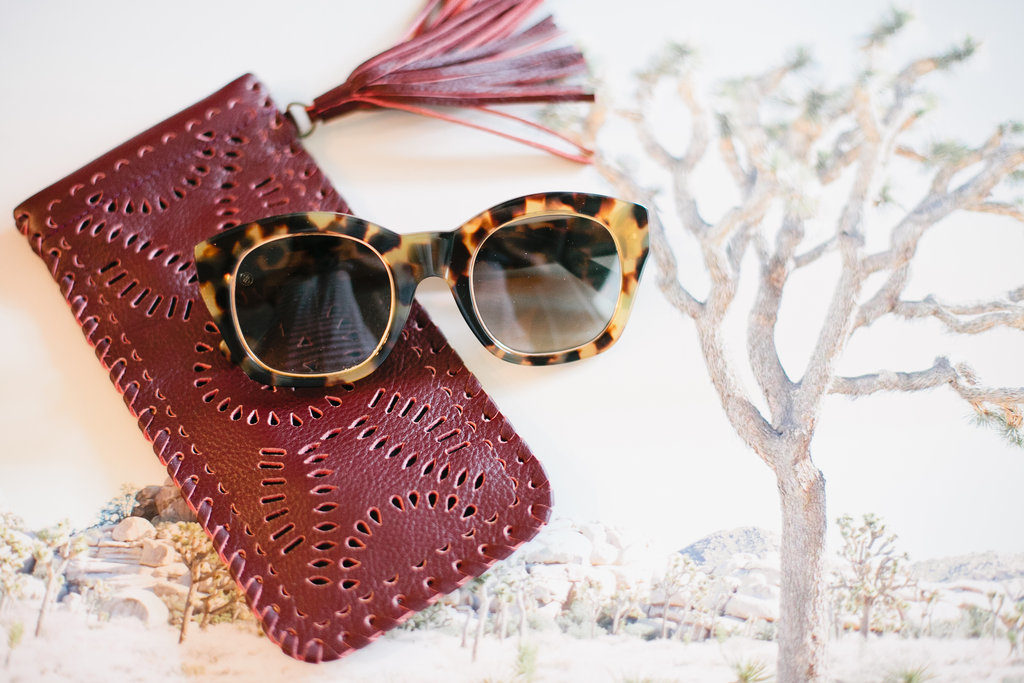 We had our pretty bestie try these on for size and we know she makes everything look good, but  frankly put they look good on EVERYONE!
Lastly there's Tan Lines, which are pretty amazing.  So unique and so full of boho edge.  What a perfect update for the timeless cat eye!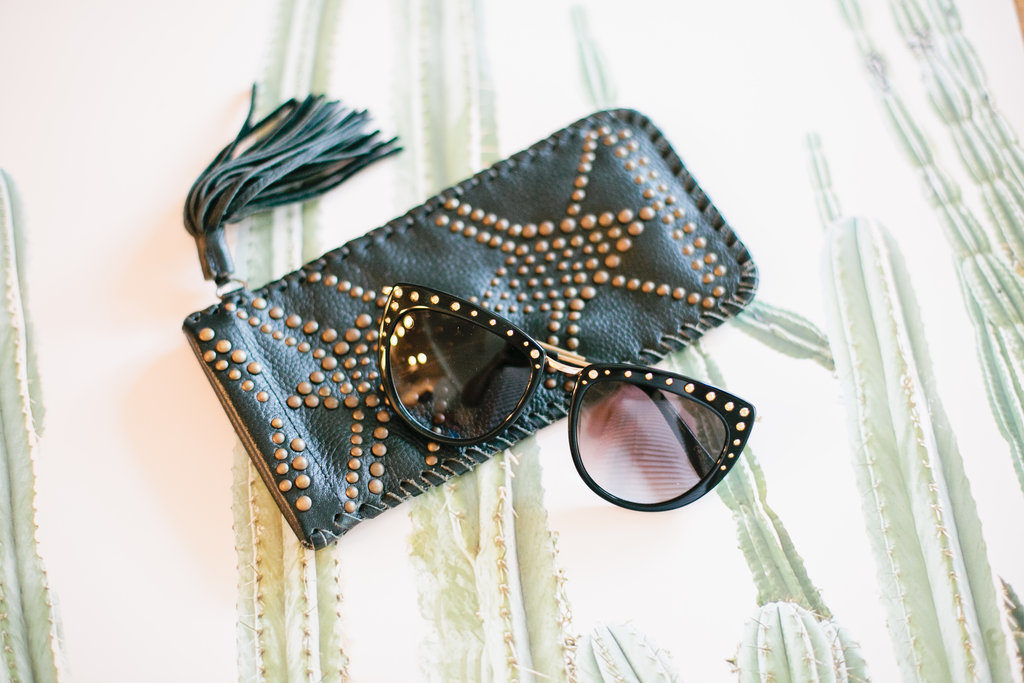 Jacquelyn wore these so well, they frame her face so good and we are pretty sure they will do the same on you!!
Now we are just being silly in our new sunnies, so happy and giddy to have them on our faces…
Purchase them here, they are ready for your face! I think they should be your summer staple…just sayin'
Special Thanks to our amazing gals over at Cleobella and D'Blanc and of course the fun photos by Megan Welker and her interns for the day Leah & Janet!
XX Leah