One of our favorite lines, Cleobella just added some amazing pieces to their baby/kids line that they are calling Love Child and it's just down right darling!! Cleobella is just amazing right??  Add baby/kids to the mix and it's just so incredible.  They started off with their iconic yet charming little bloomers and pants made in these amazing fabrics (sourced from local markets in Bali) and they expanded to dresses and kaftans and even the yummiest baby towels…we want it all!!  We got some of the cutest kids on the block together to show off their new line…boy was this fun!!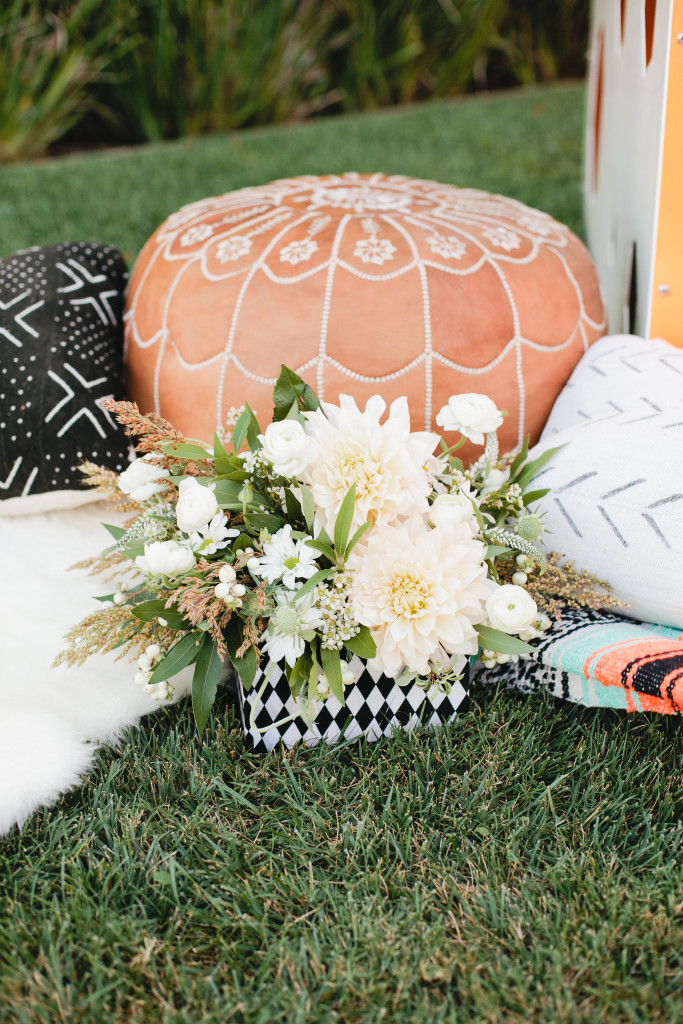 Our talented friend over at MV florals brought over some lovely touches for our playdate. Oh and of course our go to's Boho Pillow and Gunn & Swain!!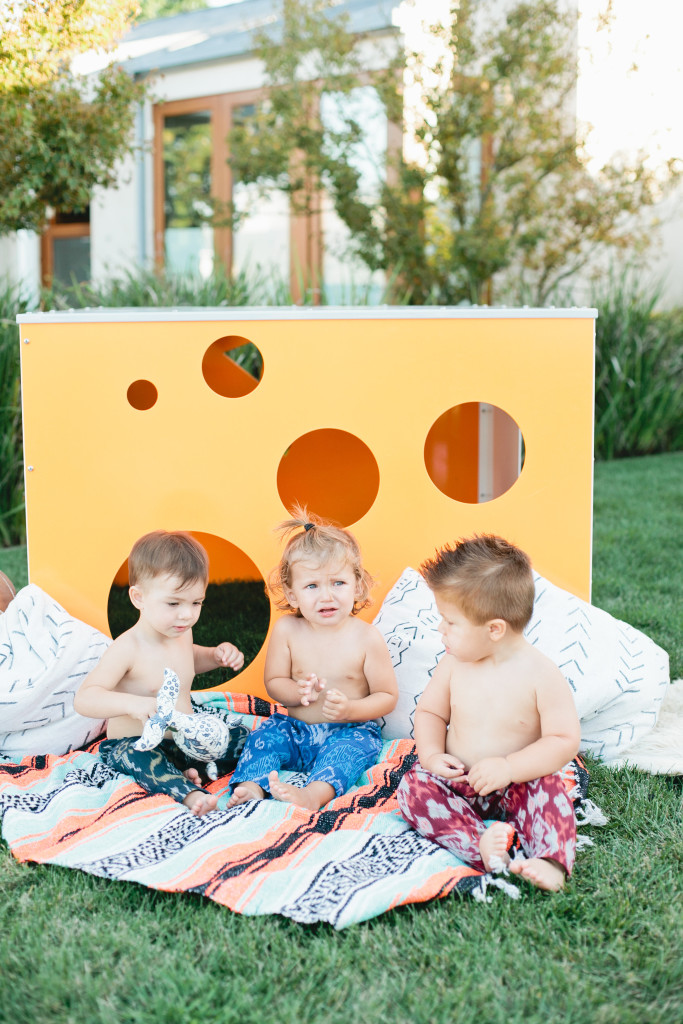 Here are the boys rocking the pant…Court, Jagger and Nash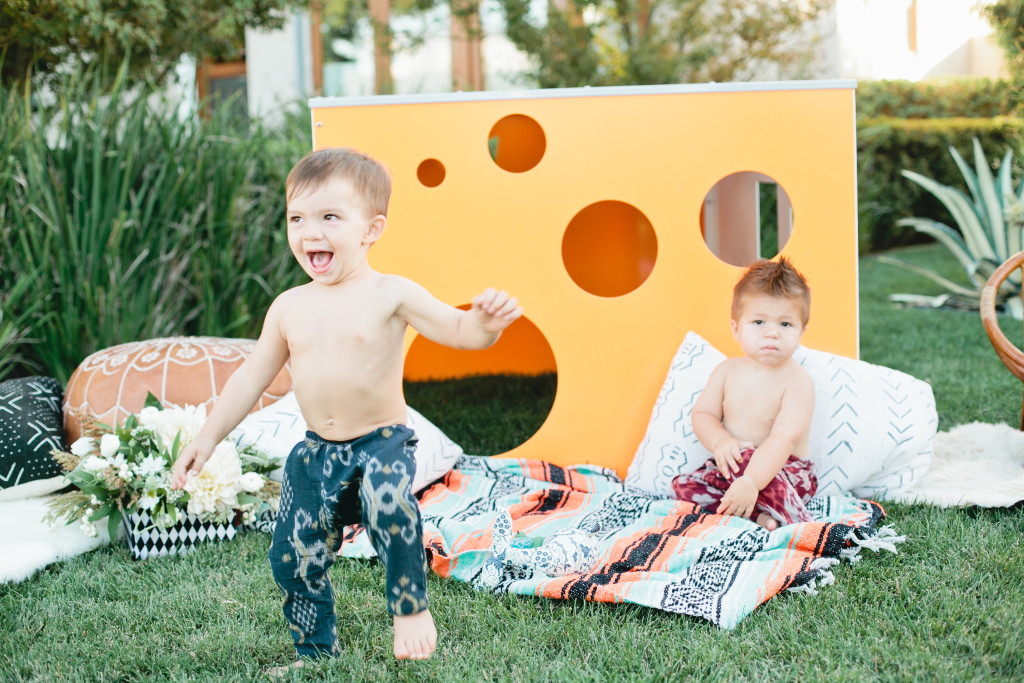 Get silly Court!!
How sweet is this face…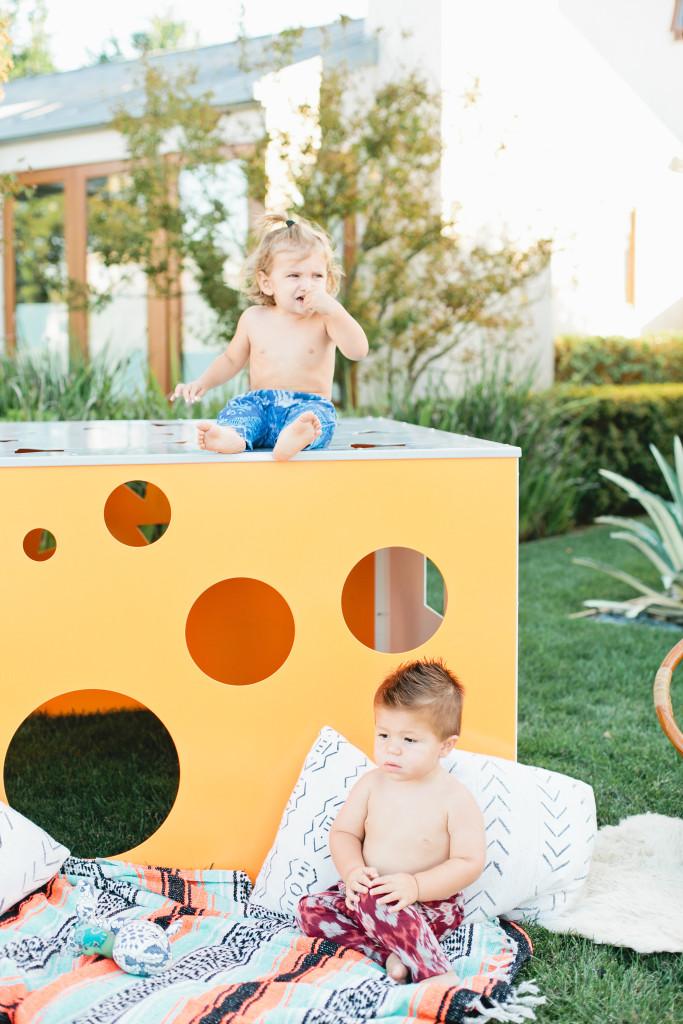 And the girlies…Edie, Isla and Gia
Isla in these super cute bloomers…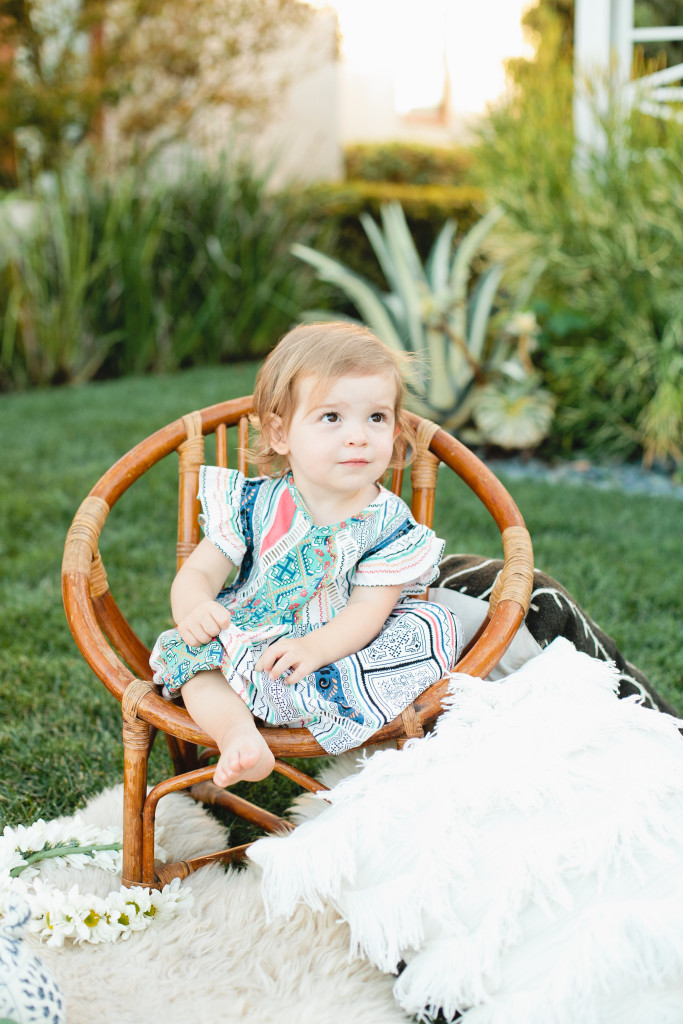 We are in love with the prints of the dresses and kaftans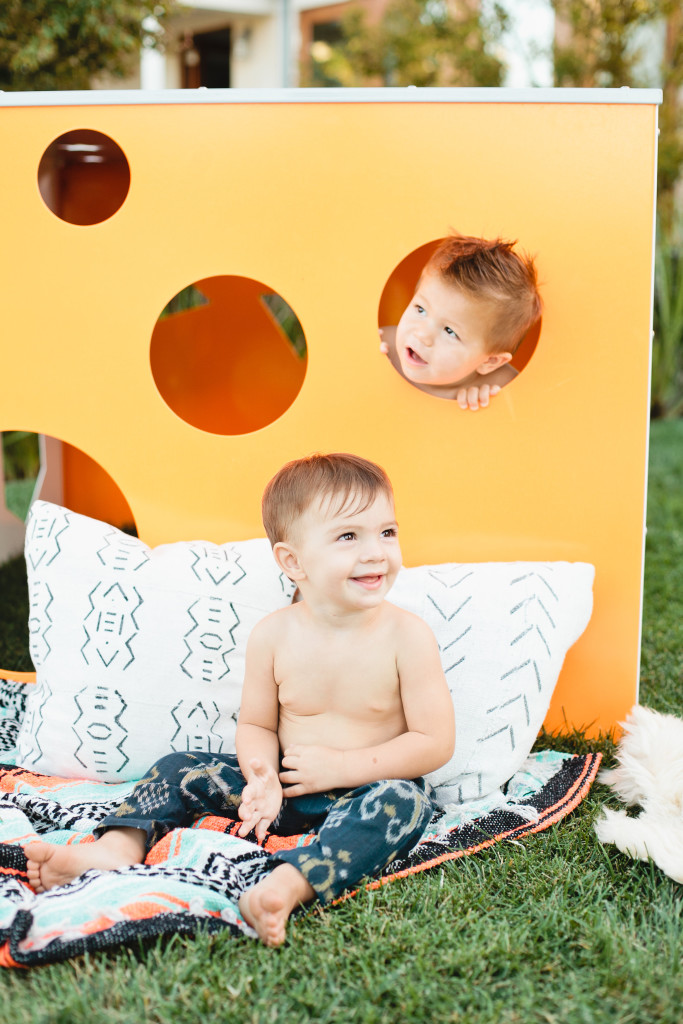 Let's Play!!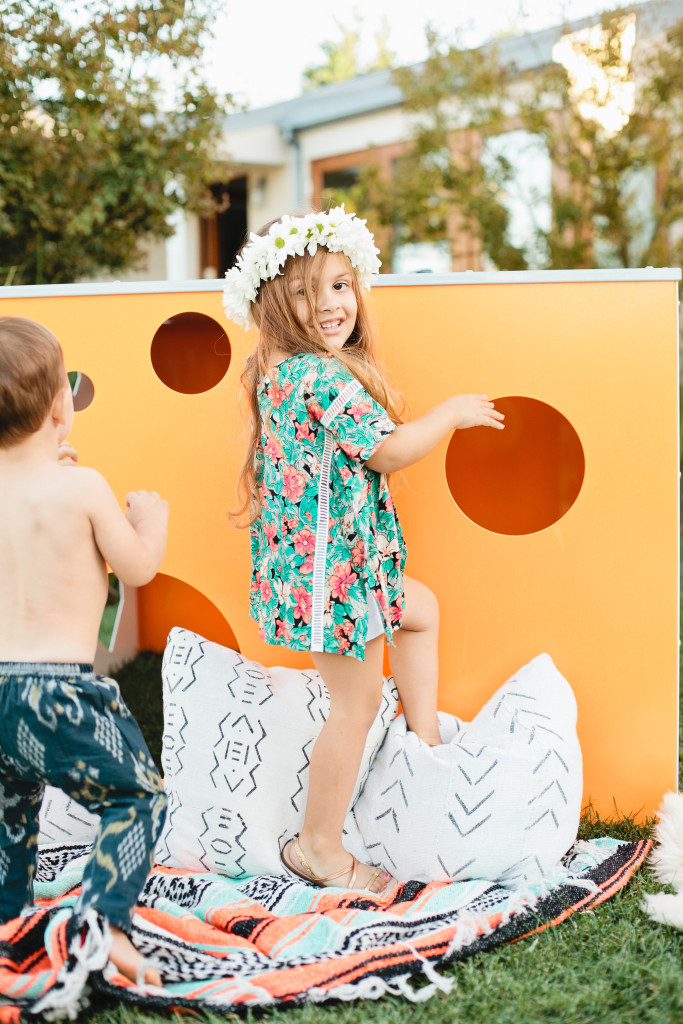 We love this print so much, you will see it on Lena soon…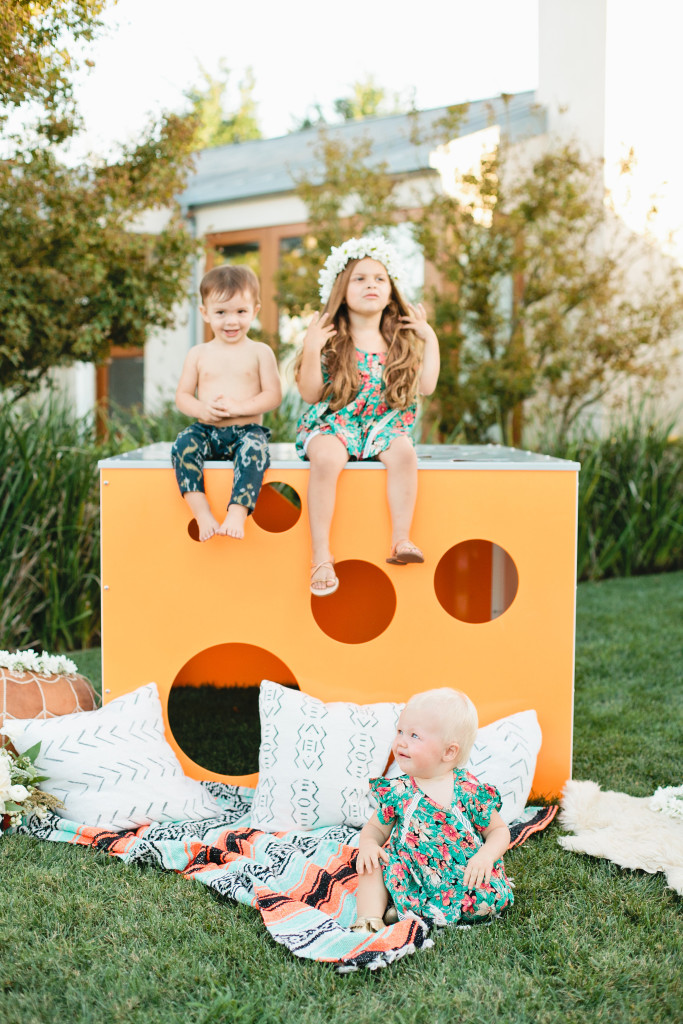 There she is…Miss Lena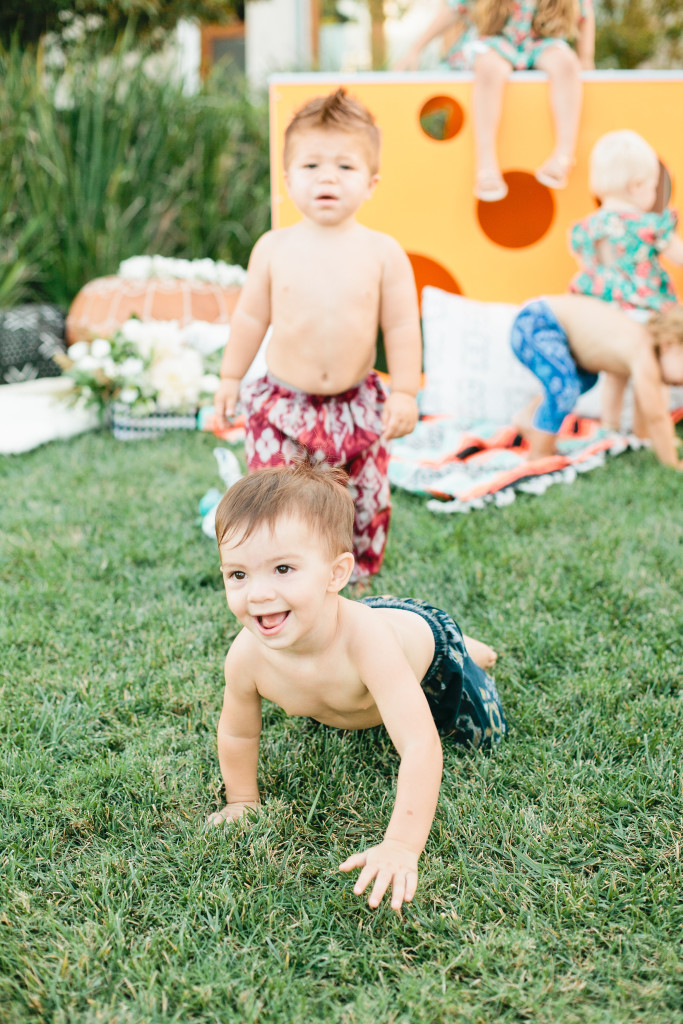 Catch me if you can…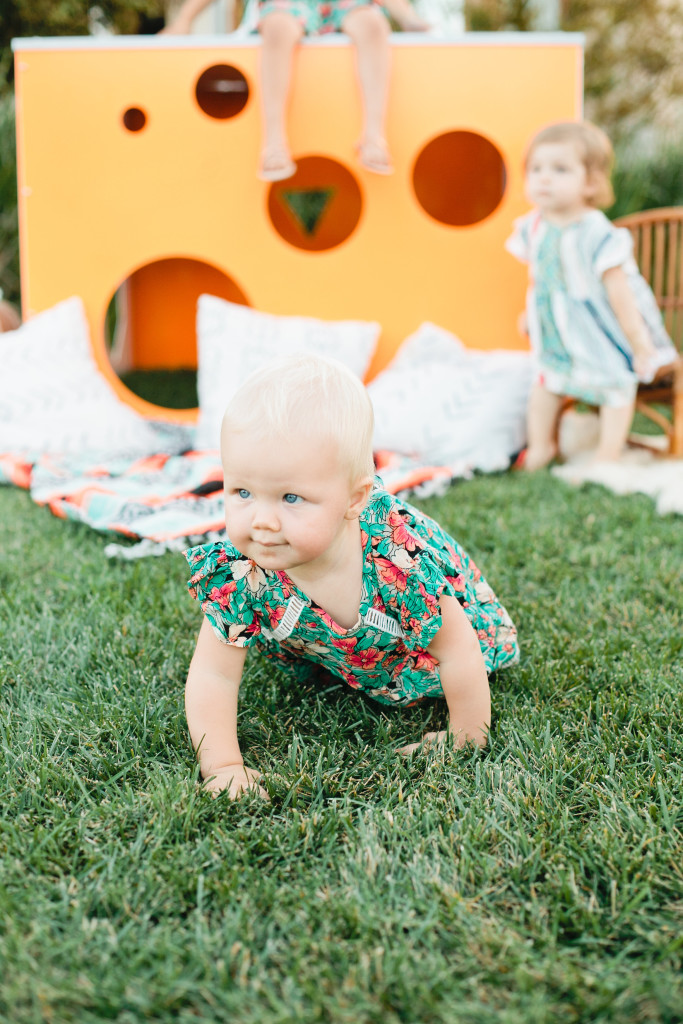 We asked Lisa who is in production and product development over at Cleobella about the new Love Child baby brand and here's what she had to say…
When did the baby brand start? The Baby Bella Collection originally started around 4 years ago after the birth of Angela's first little man Keenan, it was a mix of ikat harmens, blankets, and bibs, then after the birth of her little babe Indigo, we decided to make a few more little pieces.  Last month was the official launch of a full collection and we have even more baby goodness launching towards the end of the year, can't wait to show more!!!
Is everything made in Bali?  Yes all still Bali made, true to our hearts and brand.
Where are the fabrics sourced from? Bali
What inspired the baby brand? Travel, ethnic textiles, bali, gypsy spirit, fun and mystical are all feelings that come to mind with this collection.  We wanted to offer something just as free spirited for the babes as we do for the mama's!
How does the sizing work/run? 0 to 1, 2 to 3 and 3 to 4 years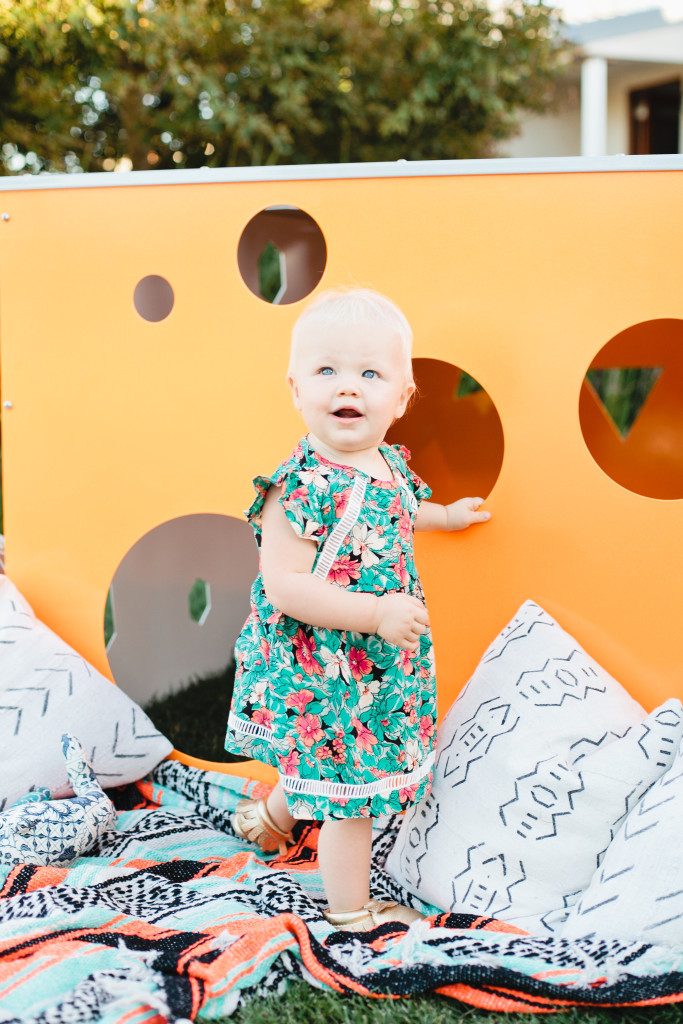 Lena and her beautiful blue's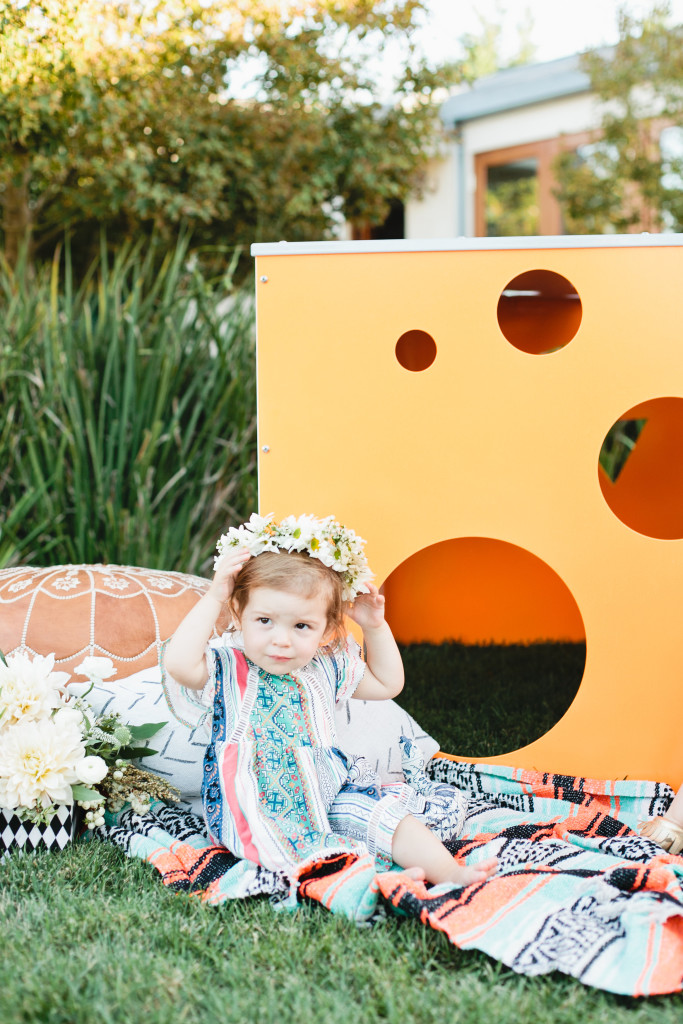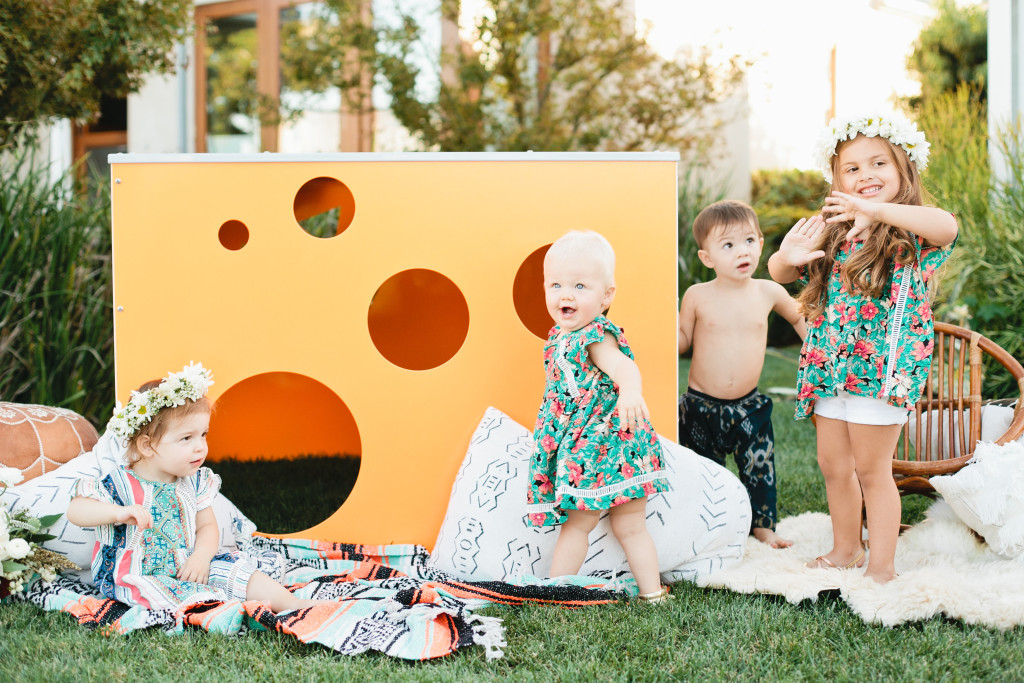 The Gang..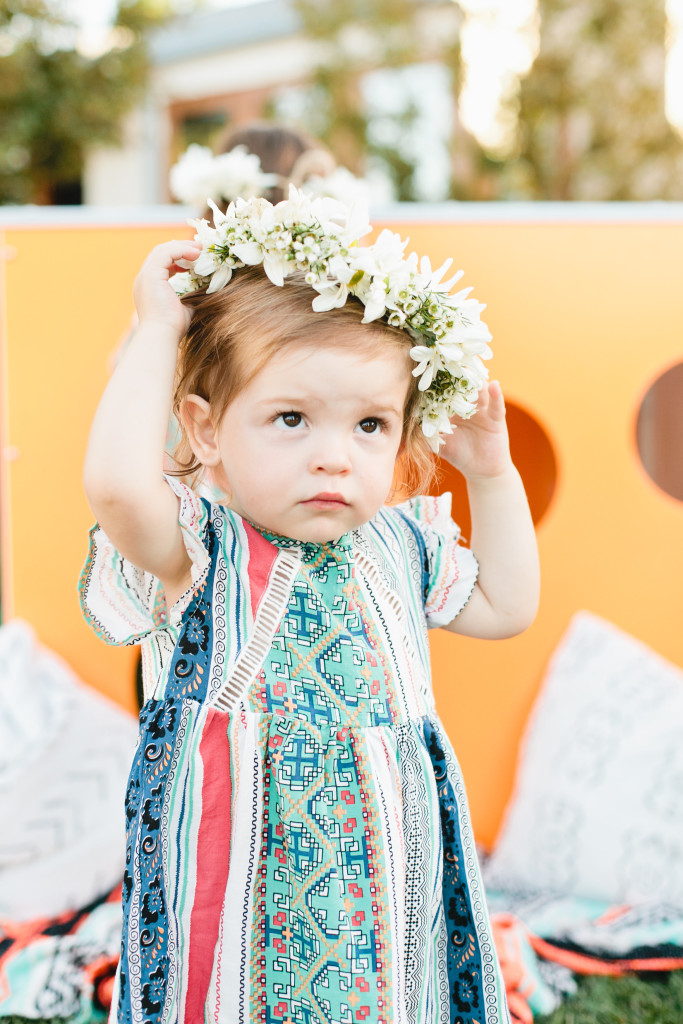 Not sure about the flower crown pretty Gia??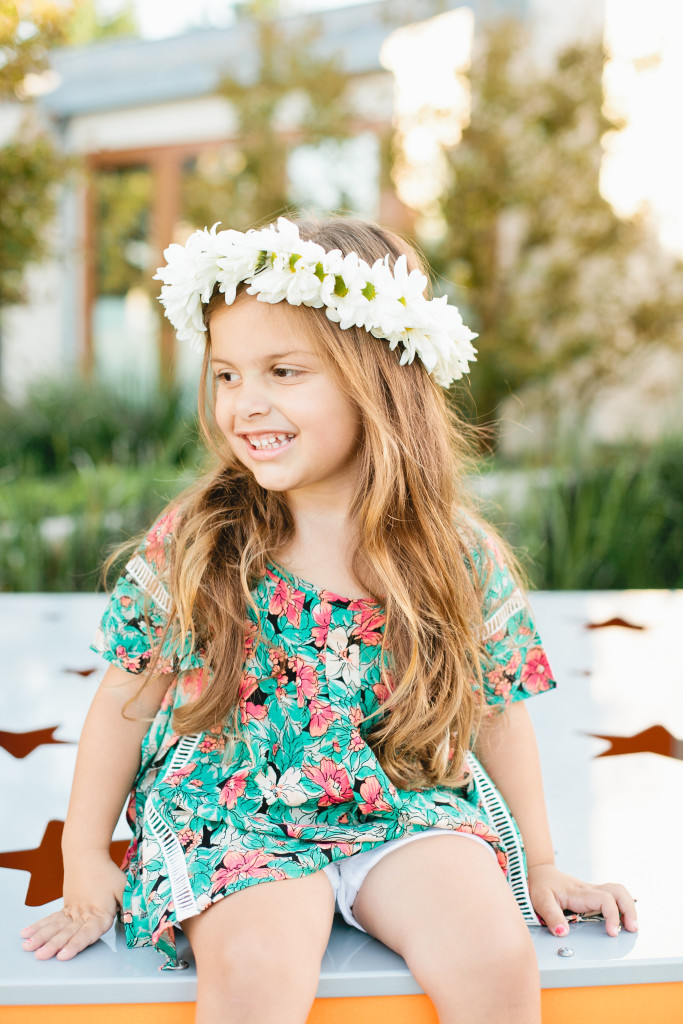 Love this girlie in a flower crown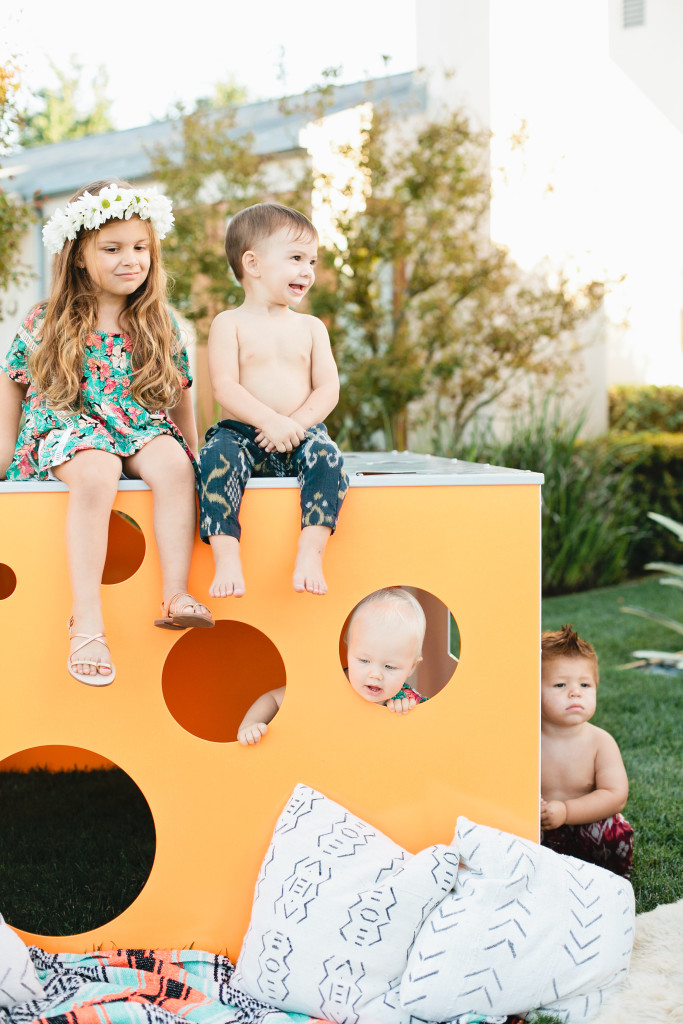 So your in love with this rad play box the kiddos are playing on right?? Our dear friend makes them and you can inquire with him at his Etsy shop here…
Bff's…Court is having so much fun!!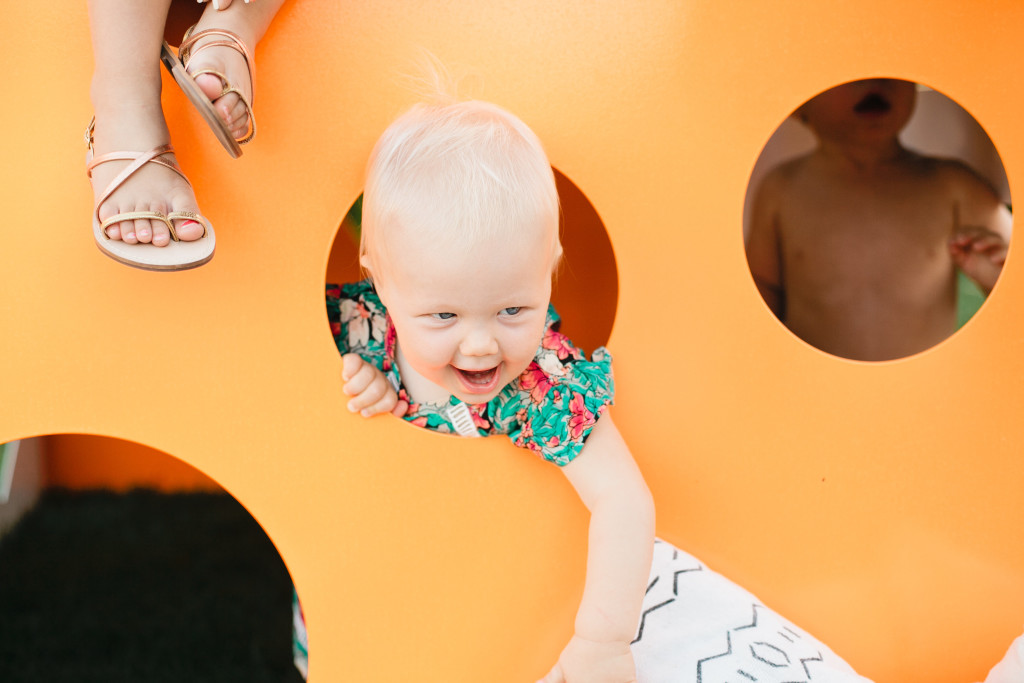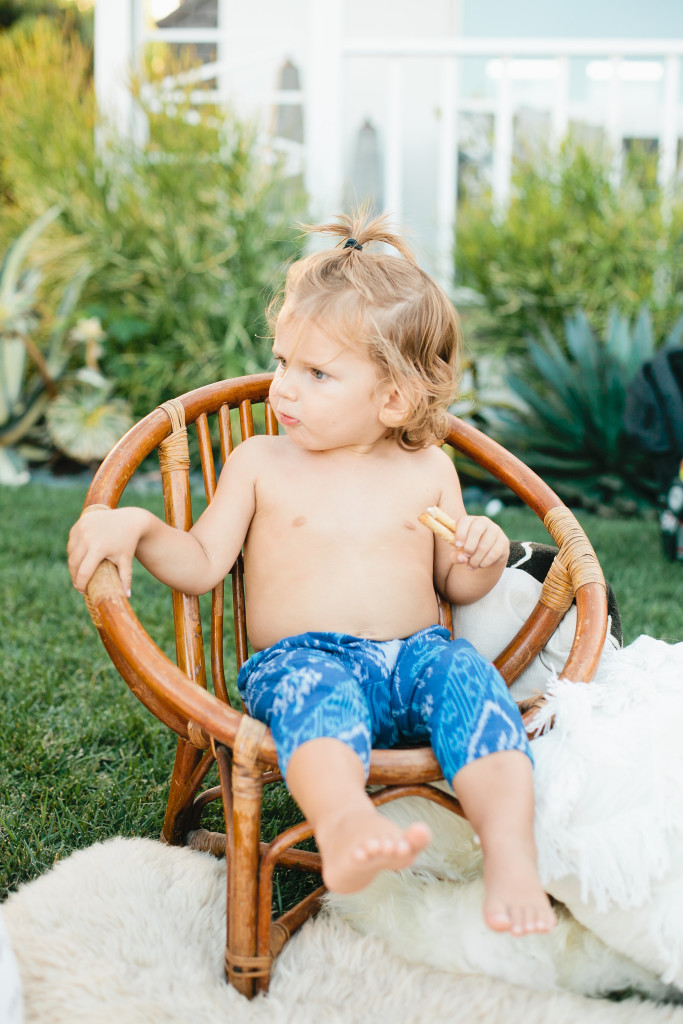 Jagger is just adorable…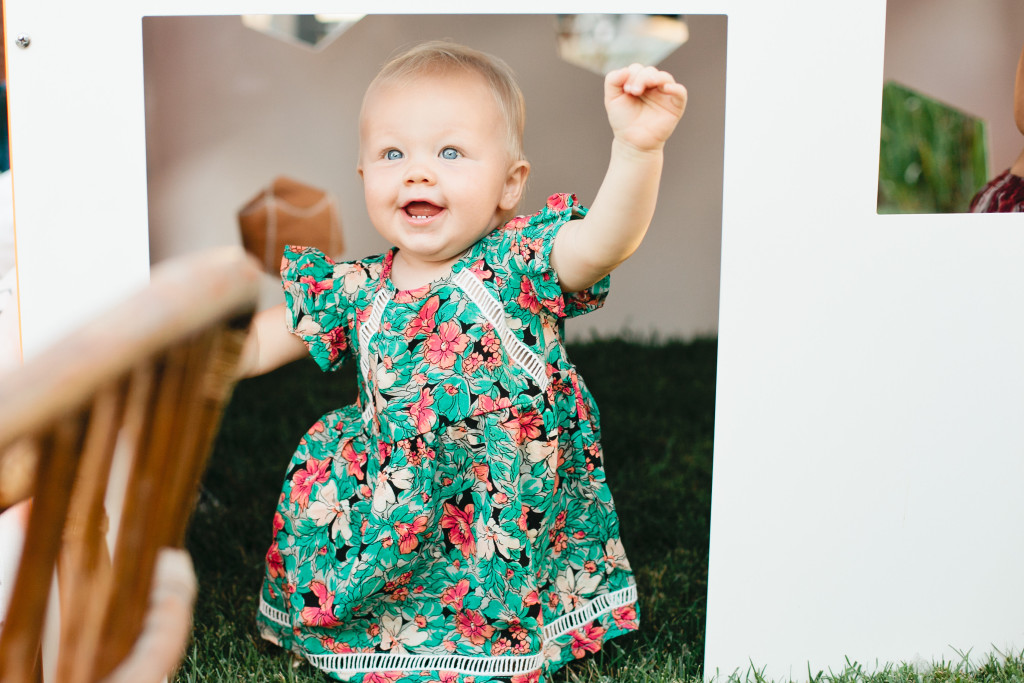 Lena says bye bye…
Thanks to our gal pals over at Cleobella for letting us play with the clothes.  The baby line is so good!!
All photos by the talented miss Megan Welker
Xx Beijos Gals