We recently discovered the prettiest jewelry line with an even prettier message and felt we had to share it with our readers!  Our buddy Meghann Miniello turned us on to Helping Jewels owned by her lovely friend Nycole Holwick.  Nycole's story moved us and we are happy to support and share all about this company that strives to raise funds for an important cause that is dear to Nycole's heart.  Us girls were lucky enough to work with Nycole on these gorgeous custom birthstone necklaces that represent each person in our little families… Isn't that amazing?!  They are definitely keepsakes we will treasure always.  Scroll down to read more on Nycole and her inspiring company!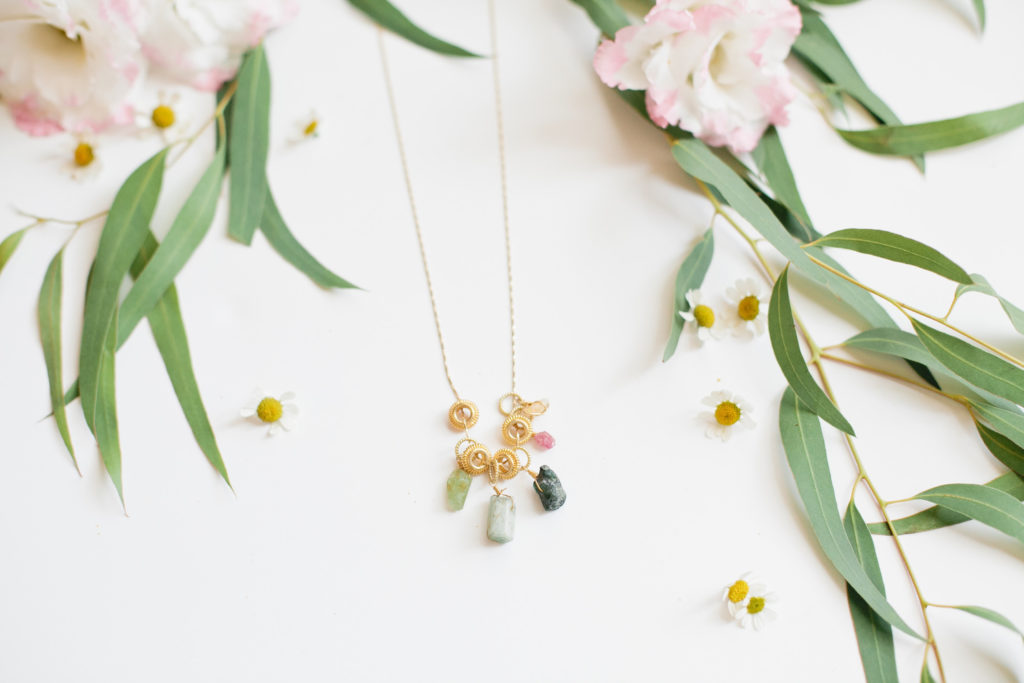 Photos by Megan Welker & Yasmin Sarai
Tell us a little bit about you…
Well I am 31 and extremely grateful for my family and friends. I'm a stay-at-home-mom with three young children with my amazing husband whom I've been married to for 10 years! My second son had Infantile Spasms as a baby and was miraculously cured (these are seizures that stop the brain from developing and the child dies young). This completely changed my outlook on life and I appreciate the good times a lot more! My "Alice" aka soul sitter recently had to leave us…so my life got a bit more busy and loud. Rose wine always comes to the rescue on those crazy and hectic days. I love interior design, Spanish architecture, landscape design and cotton dresses. Last but not least, wine tasting might be my second favorite hobby besides jewelry making.
How and when did Helping Jewels begin?
It all started because I wanted to make some bracelets for an event to help raise money for my friend. At the time her daughter was battling bone cancer. When your child is diagnosed with a rare illness the feeling is indescribable and beyond stressful.  Experiencing this myself, I had been wanting to give to this community of parents and children for some time now. With current technologies and the help of family and friends, I decided to sell my jewelry online and donate 30% of the proceeds to the two hospitals that helped me so much and also my friends! Why not combine fashionable, high quality jewelry for a cause? Helping Jewels launched last October and has raised about $3600 up to this point for Children's Hospital Los Angeles and Mattel Children's Hospital ($1800 for each hospital).
Here's Jacquelyn in her birthstone necklace, each stone represents a person in her family's birth month…
Nate – June | Jacquelyn – February | Court – April | Cruz – August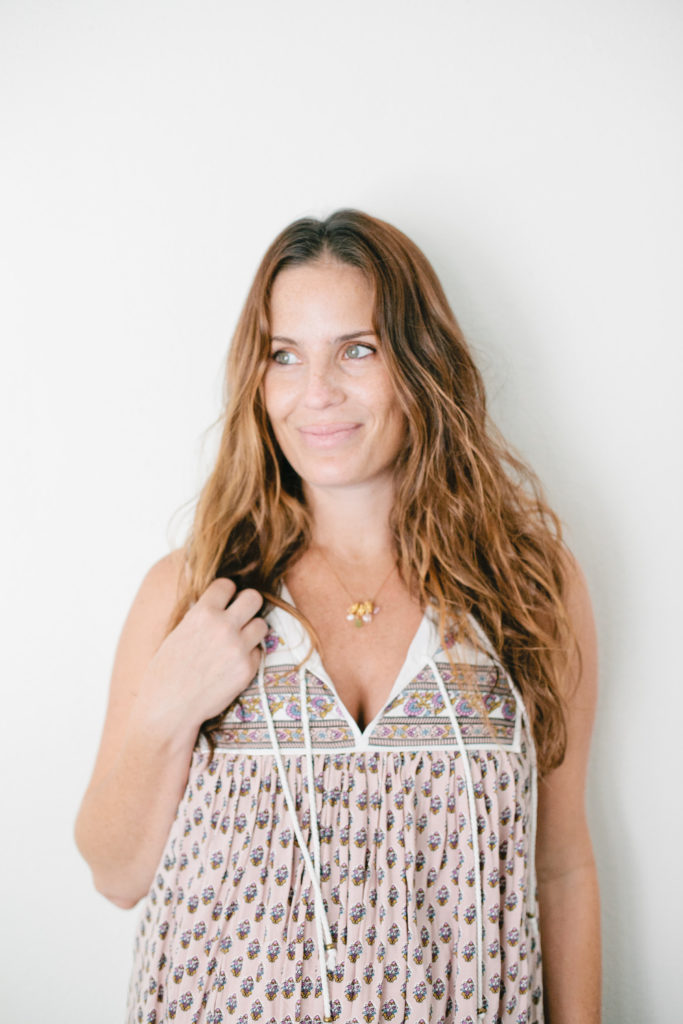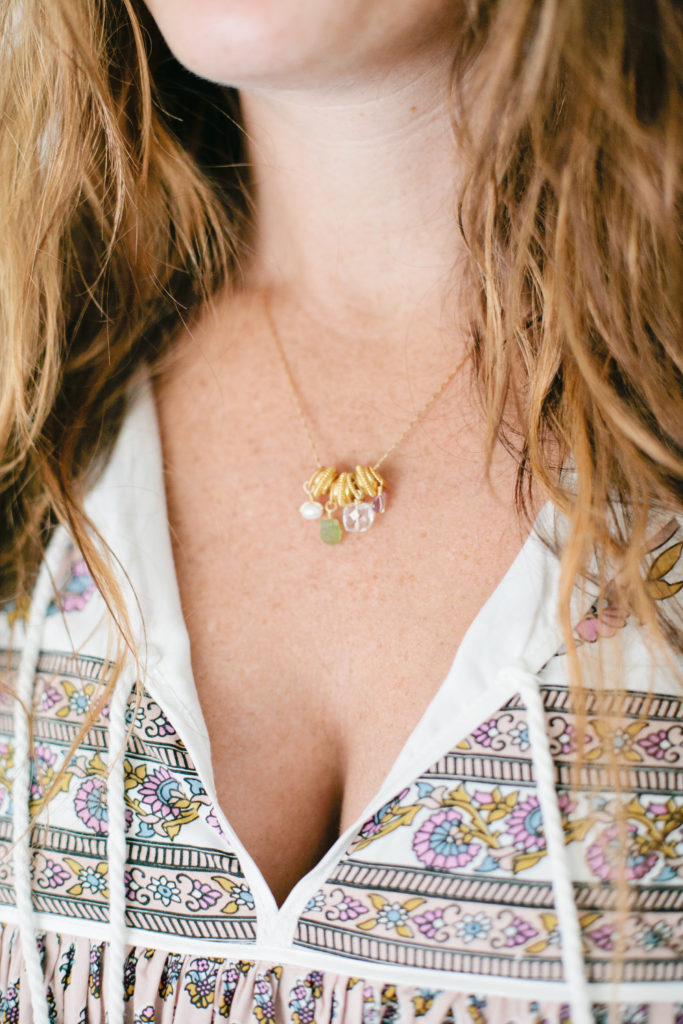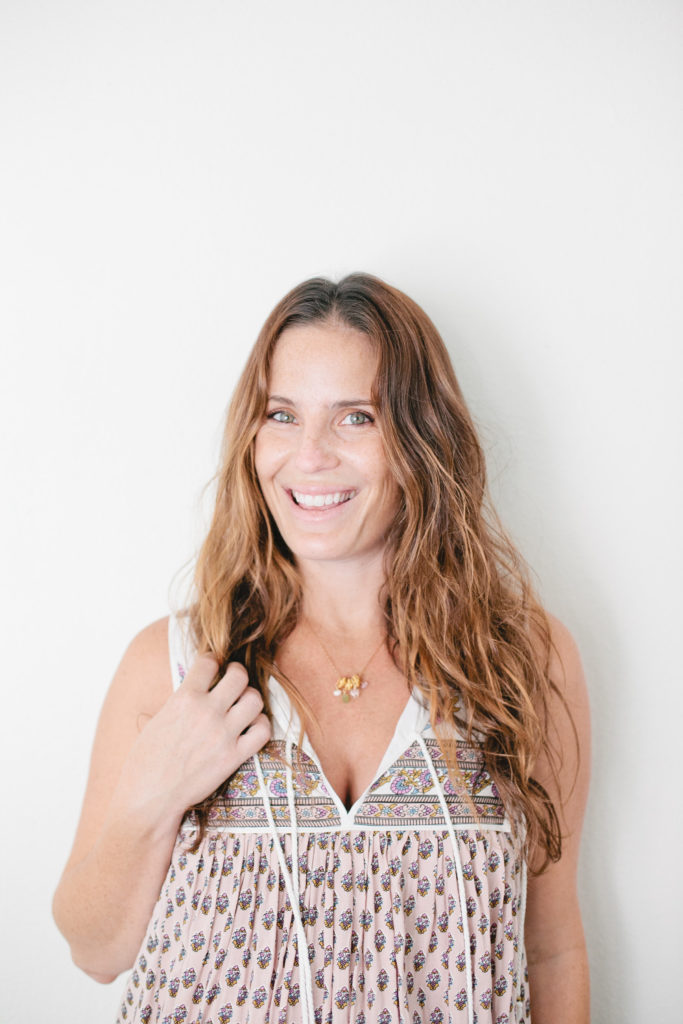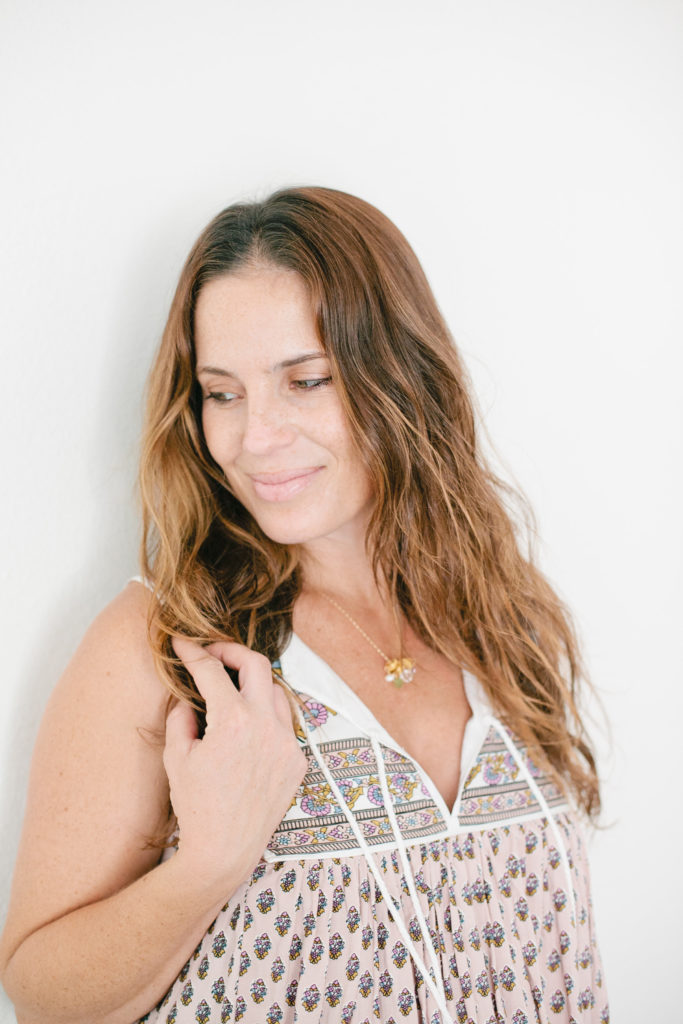 Where do you get inspiration for your designs?
Besides raising funds and awareness of pediatric rare diseases, fashion is also a passion of mine. I always keep myself up to date by looking at the high fashion runway shows and street style. My color palettes and inspiration comes from clothes, the designers and the seasons' trends, but also from world cultures and the earth. Quality stones and unique findings inspire me as well.
Here's Leah in her birthstone necklace, each stone represents a person in her family's birth month…
Damon – October | Leah – October | Edie – March | Isla – May | Henry – August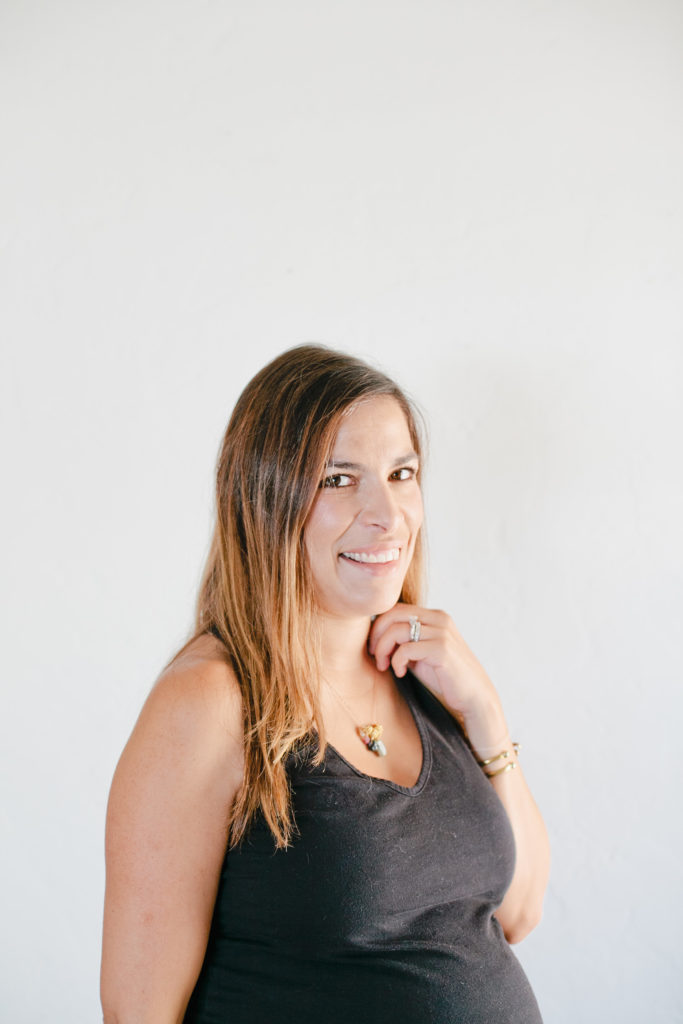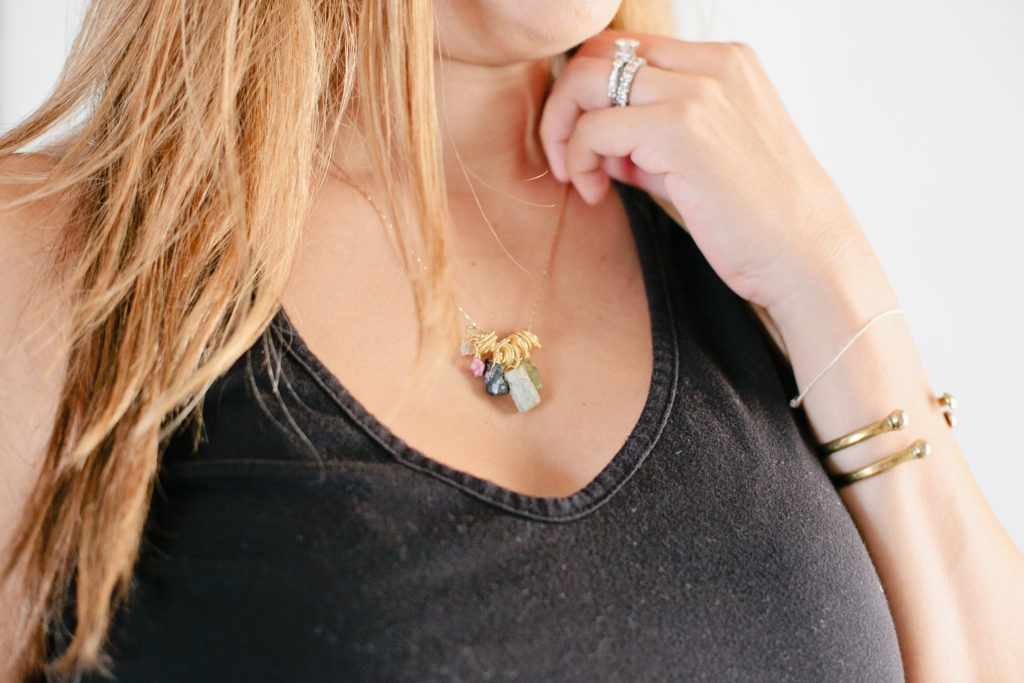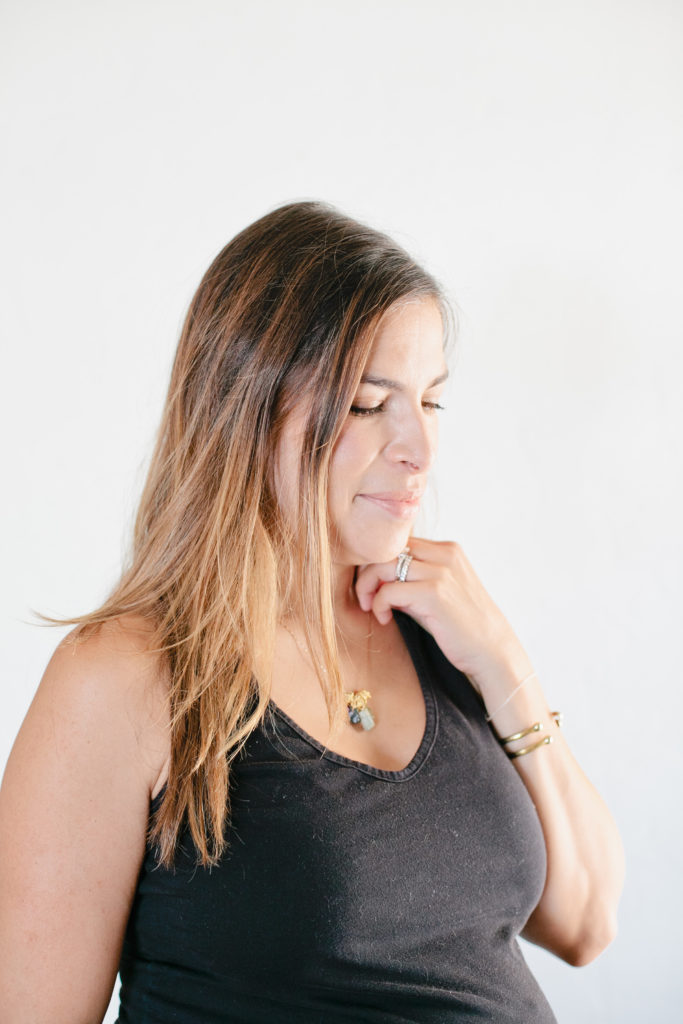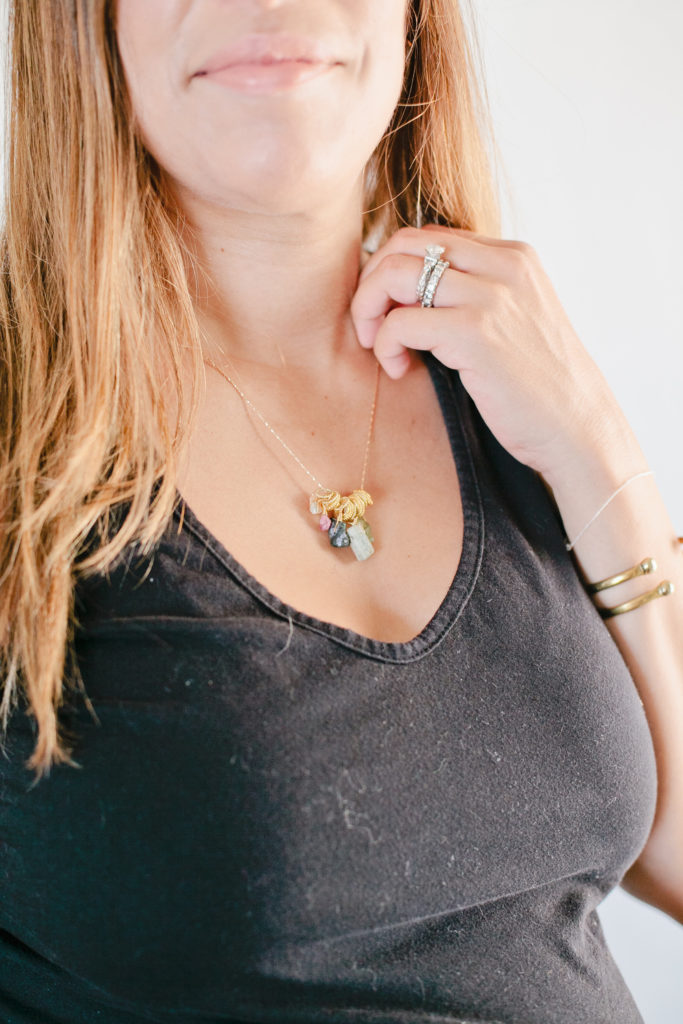 How is it being a "mompreneur"?  What are the negatives and the positives?
It is extremely difficult juggling it ALL! Nothing gets done perfectly that's for sure, but I'm trying my best to do so. When the kids start school again I will find more Helping Jewels time. I also want to enjoy summer with them so for now things are very slow while I entertain the three ring circus. Honestly I appreciate teachers so much and all that they do. Right now the kids don't understand what I'm doing, so they rebel when I'm not paying full attention to them. Maybe one day they will appreciate my creativity and the act of giving. The good thing is I have something now that is, well, quite selfishly…for me. It's my creative outlet I have been needing for a while. Helping children fight rare illnesses in Southern California is an added bonus. For quite some time I've been searching for some way to give back to Mattel Children's Hospital for saving my son and doing that through my jewelry is a dream come true!
Last but not least, here is Abby in her birthstone necklace, each stone represents a person in her family's birth month…
Mike – December | Abby – May | Dylan – April | Jett – May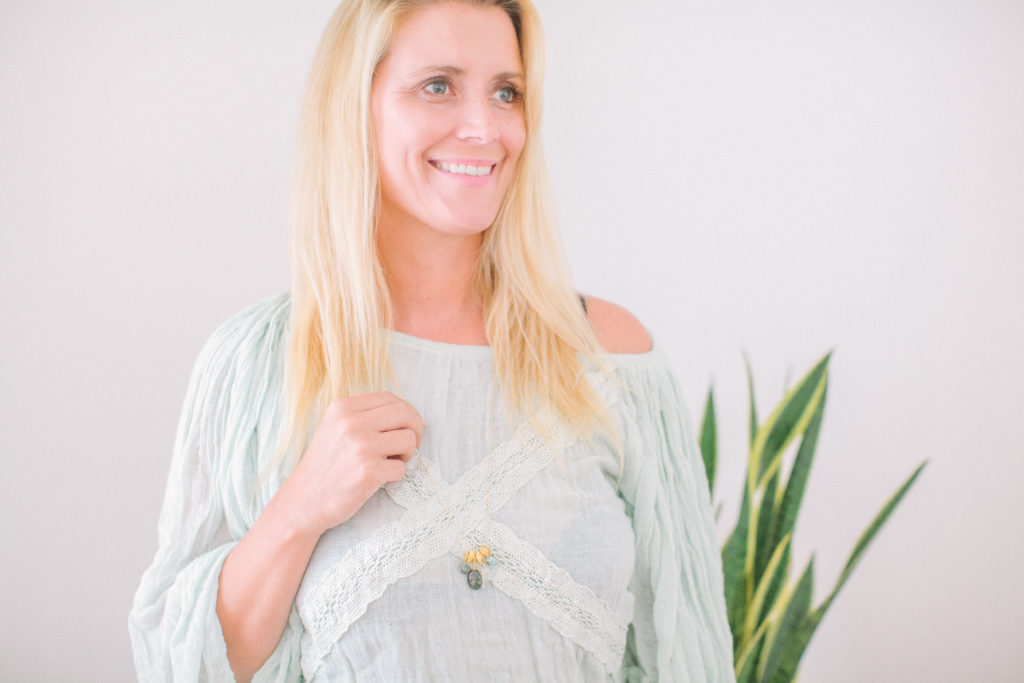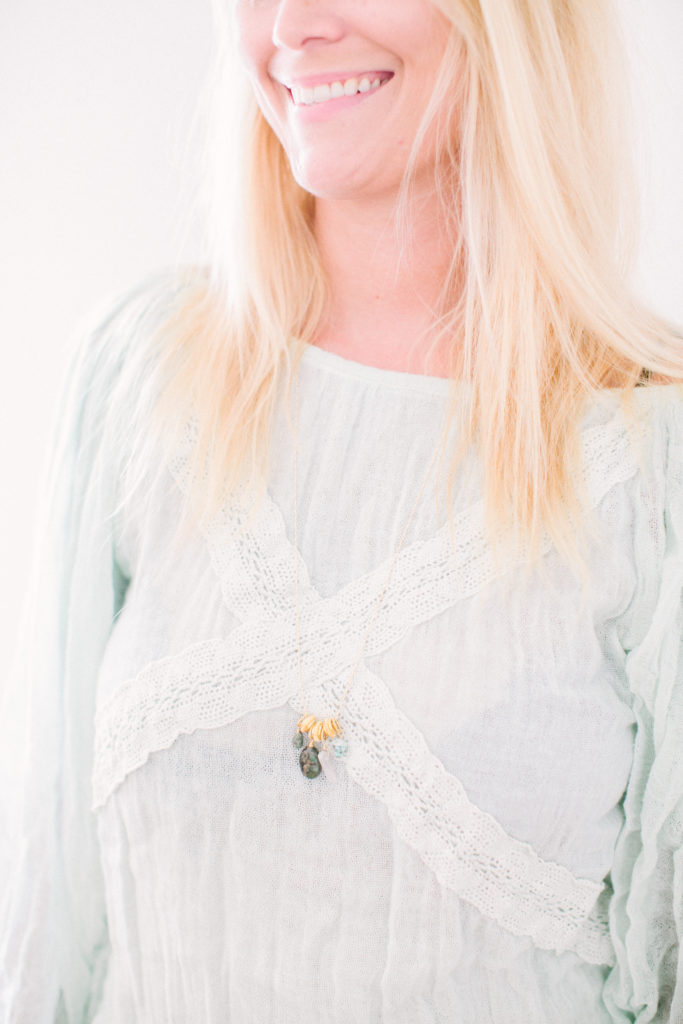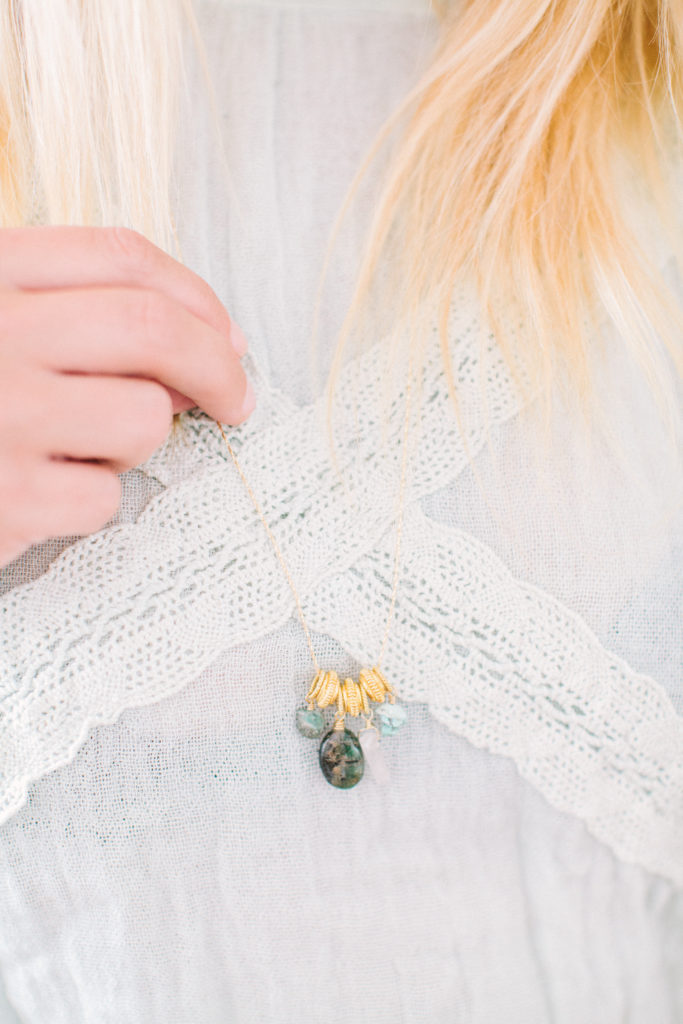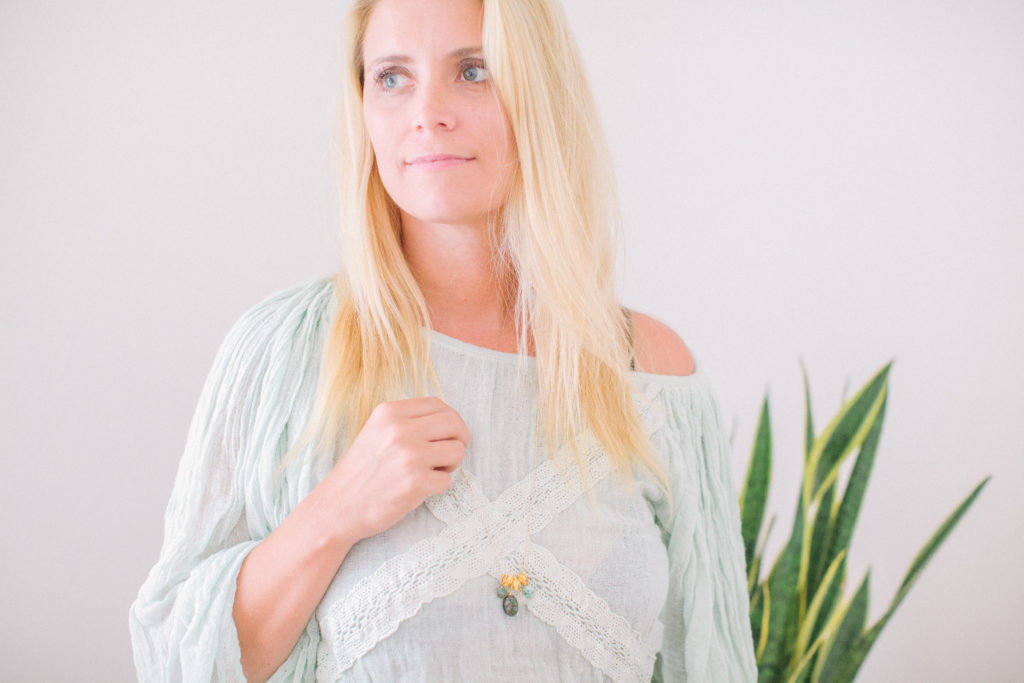 What's next for Helping Jewels, what are your hopes and dreams?
My next step is to continue spreading the word online via Instagram and bloggers. I am working on the Fall/Winter line which I hope to launch soon pending how much of it I can juggle with the "littles". For the month of September, I will be selling bracelets which 30% of the proceeds will go to Alex's Lemonade Stand in honor of Pediatric Cancer Awareness. My hope is more and more people discover Helping Jewels and appreciate the handmade, unique quality to my jewelry. My goal is to double or triple the amount I've earned since last October. I have been able to interact with amazing people with such strength yet unthinkable struggles ever since I started Helping Jewels. I'm excited to meet more amazing people along the way and maybe do some interacting with children at the hospitals. My dreams include a cure for cancer and epilepsy and getting Drew Barrymore to wear some of my jewels!
Thank you for sharing Nycole!  Head over to her shop to purchase some fun goodies for yourself and support an amazing cause!
xx