We interrupt your week with a very special treat! Can you guess it? YES! Bringing you an extra summer cocktail and on a Thursday. We are feeling crazy over here guys! Summer is insisting that it's not over this week, so we had to obey and bring you another summer cocktail. This one has a glimpse of fall in it, perfect for this week which as been a little cold in the mornings and super hot in the afternoon.  I first made this cocktail for my son's 2nd birthday party, and guests were all about it! This cocktail you can make prior and serve it in a pitcher for any event. (hint, perfect for football Sunday brunch) The porcupine is a crowd pleaser with its hints of rosemary and pineapple, bubbles from the Prosecco, and the taste of hops in the background. A perfect cocktail for the beginning of fall. You still have your summer tropical notes from the pineapple, and then you have the taste of fall with rosemary and beer. Yummy! Yes beer and Prosecco in the same drink… I told ya we were getting crazy over here. This is a drink your man will like too!
Photos by Meg Perotti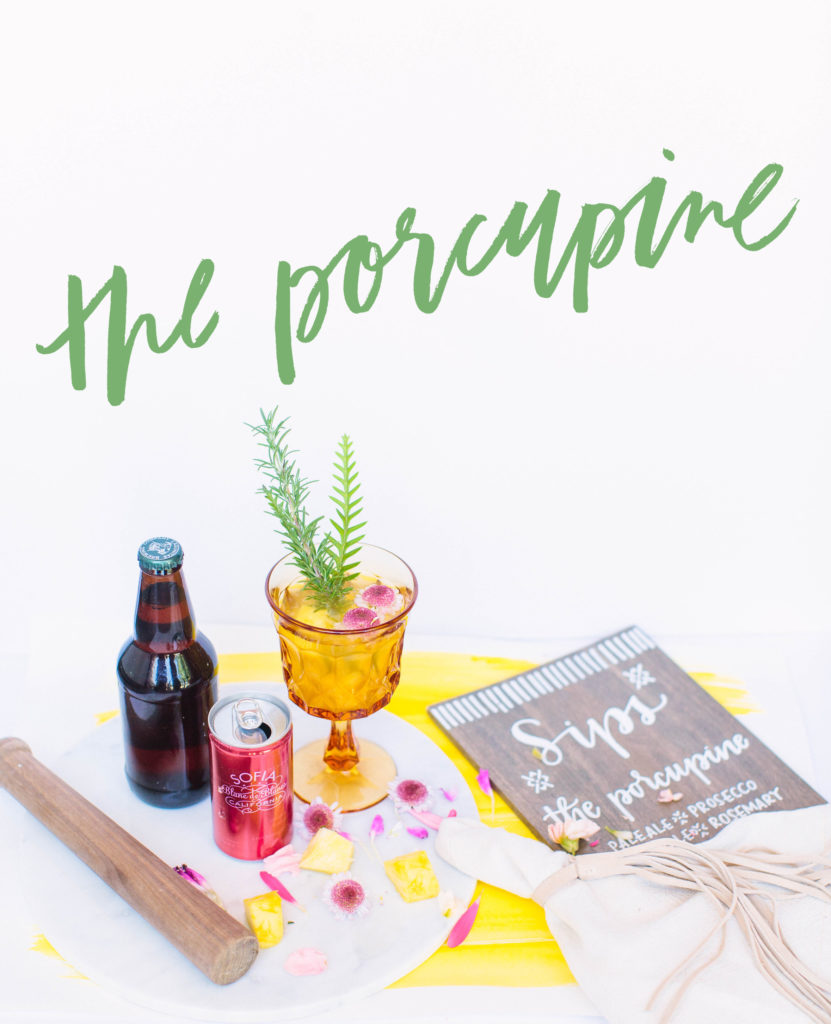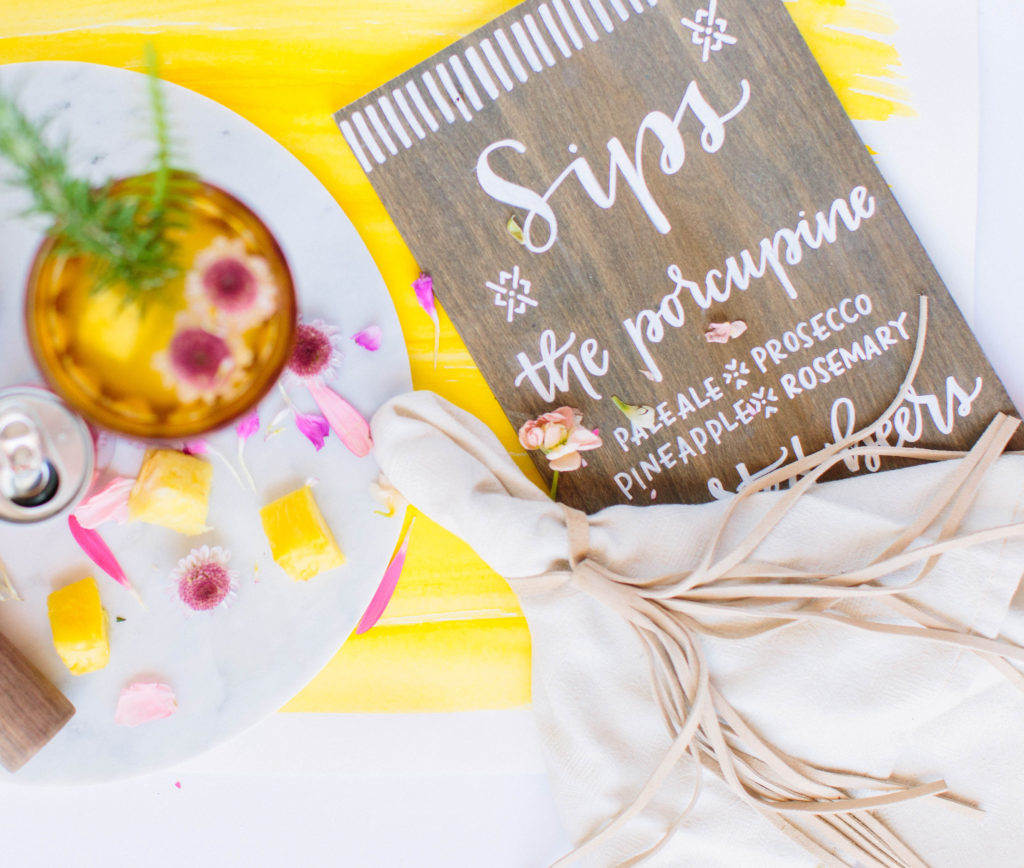 The Porcupine
Makes 12 servings
Ingredients
2 cups unsweetened pineapple juice
spears of pineapple for serving
2 – 3 inch Rosemary Sprigs, plus more for garnish
4- 12-ounce bottles of chilled Sierra Nevada (or your choice of a good quality pale ale)
1 bottle of sparkling dry Prosecco, chilled
Directions
In a small saucepan combine pineapple juice and 2 sprigs rosemary. Bring to a boil over medium-high heat; reduce heat. Simmer, uncovered, about 15 minutes or until mixture is reduced to about 1 cup. Strain juice into a bowl; discard solids. Cover and chill for 1 to 48 hours. In an extra-large bowl combine the strained juice, beer, and wine. Serve in wine glasses garnished with pineapple wedges and additional rosemary sprigs.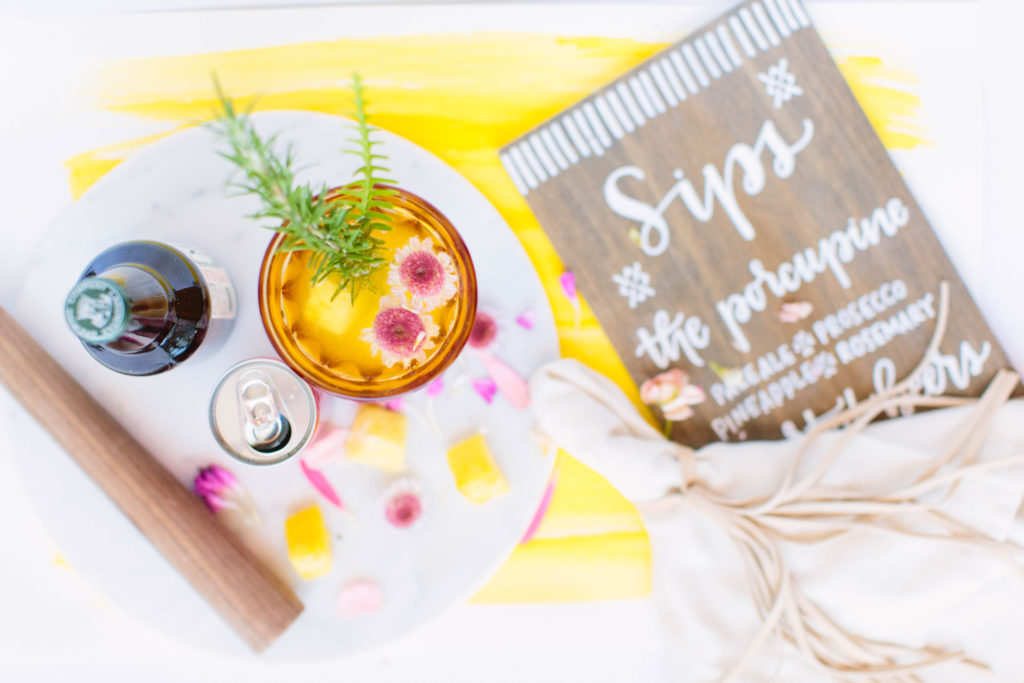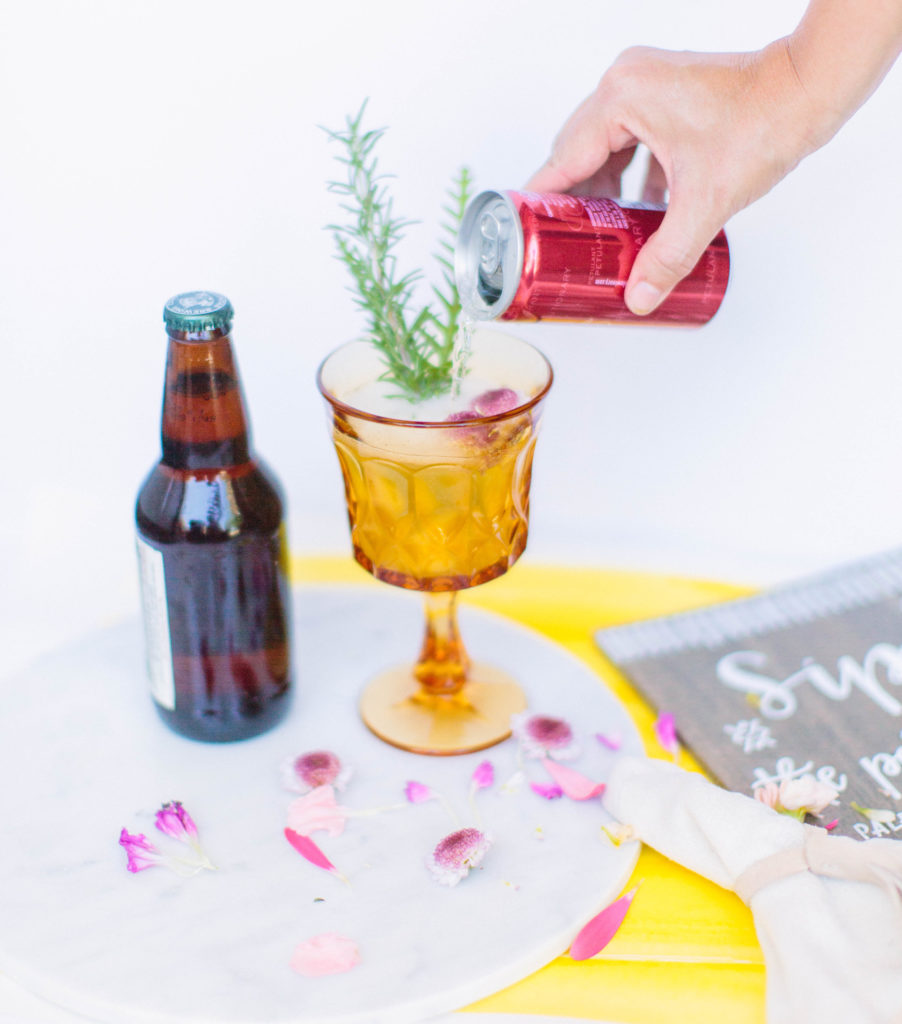 We like to add an extra splash of prosecco at the end!
Drink up!
xx
Abby