Being a new mom – and we mean a BRAND new mom – in the hospital can be full of all kinds of emotions.  You are completely exhausted yet you have this insane amount of joy and excitement within you.  It's a feeling truly like no other!  But for some new moms there are other circumstances that arise that make you feel helpless, like having your child in the NICU or struggling with breast-feeding.  All of us Beijos ladies have been through different experiences, we've had all of the above!  Something we can all agree on is that during this extremely emotional time the last thing you want to feel is uncomfortable and lucky us Karla, the owner of James Fox feels the same way.  James Fox is an amazing company that creates beautiful gowns for new mamas to wear in the delivery room and beyond.  They are comfortable, accessible for baby and come in a variety of beautiful prints we know you will love!  They are also kind enough to offer our readers 20% off your purchase with the code Beijospreggers , even if you aren't pregnant your self, they make for excellent baby shower gifts as well!
Photos by Megan Welker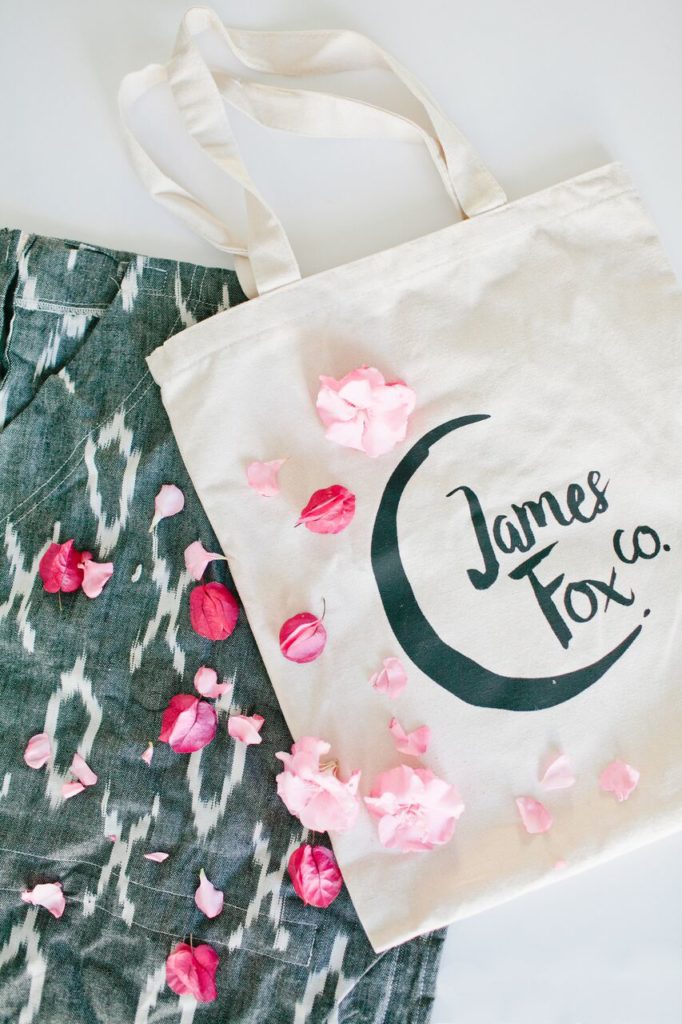 Leah and I were lucky enough to test them out with our new babes in the hospital and we couldn't help but feel that much better in them… I mean those regular hospital gowns can seriously suck it after we put these on! Haha…  Even the nurses at our hospital were in awe of how amazing these gowns were, they loved them!  Plus, a portion of your purchase goes towards providing "mama kits" to expectant mothers in need.
Leah is wearing 003 in blue with her little Henry Grant…
Here's what Leah had to say about her James Fox experience…
I was super excited to wear my James Fox gown at the hospital when we welcomed our son Henry a couple weeks back.  Mainly because I didn't have to wear the unflattering gown the hospital provides.  When I put it on my nurse and doctor were so impressed, haha. They were telling me how stylish I looked, which made me feel good since we all know how we feel right after we just have a baby.  I love the print, and the fabric and how easy it was to feed him.  I even wore it the first couple weeks I was home with him.  So easy to throw on after showering, you can jump right into cuddling your new baby, which is the best part! Plus not a lot of my clothes fit me just yet, and with having to keep the area of my incision from my c-section free, the James Fox gown was really the perfect item to have on hand!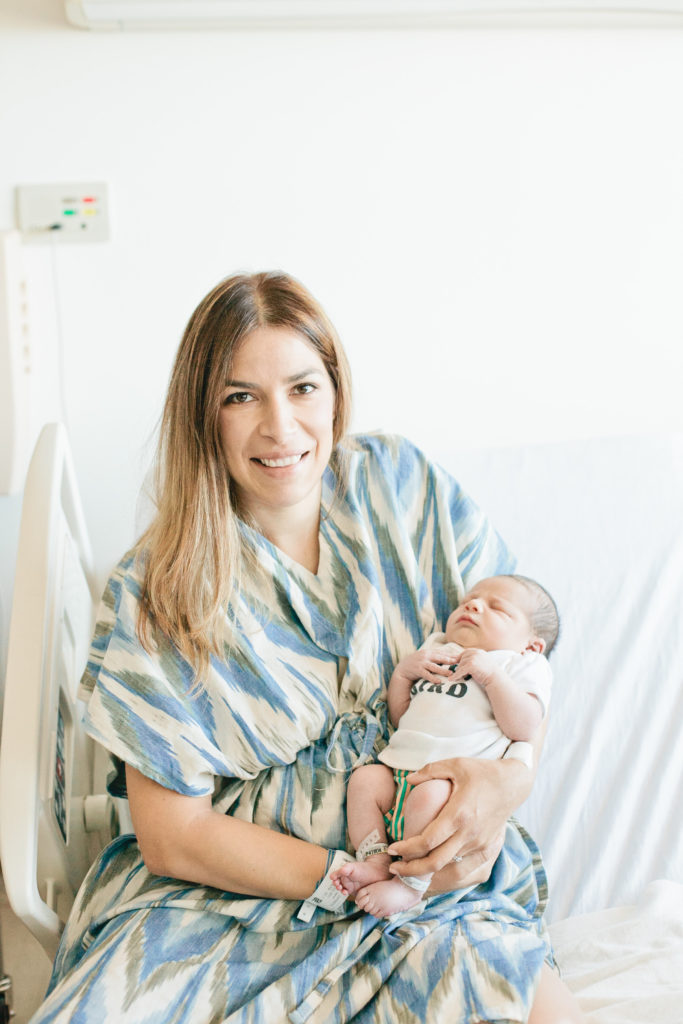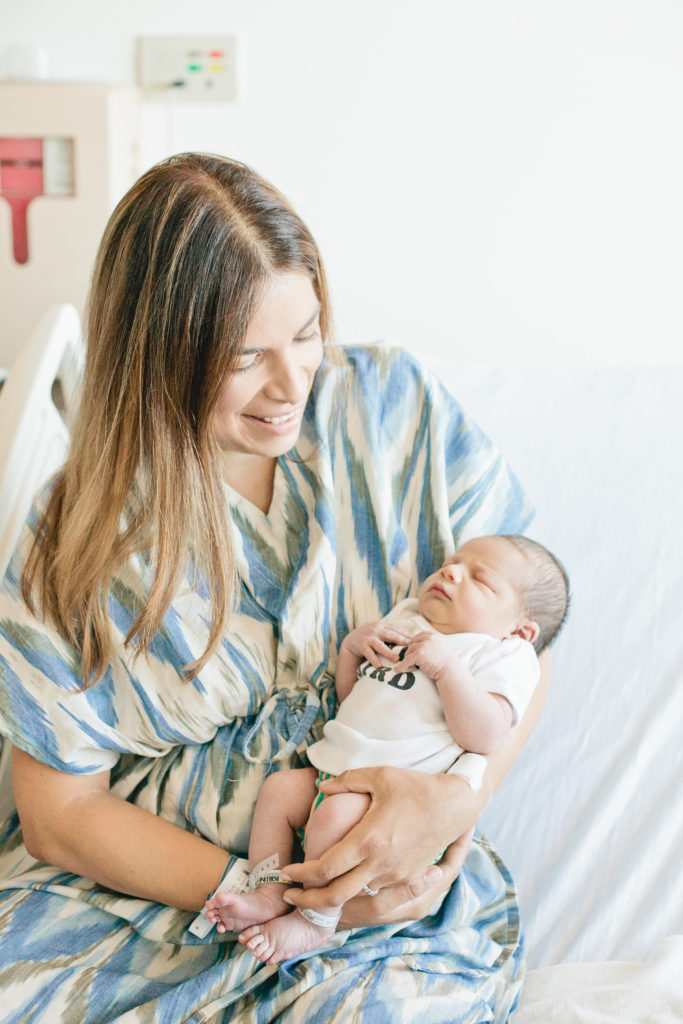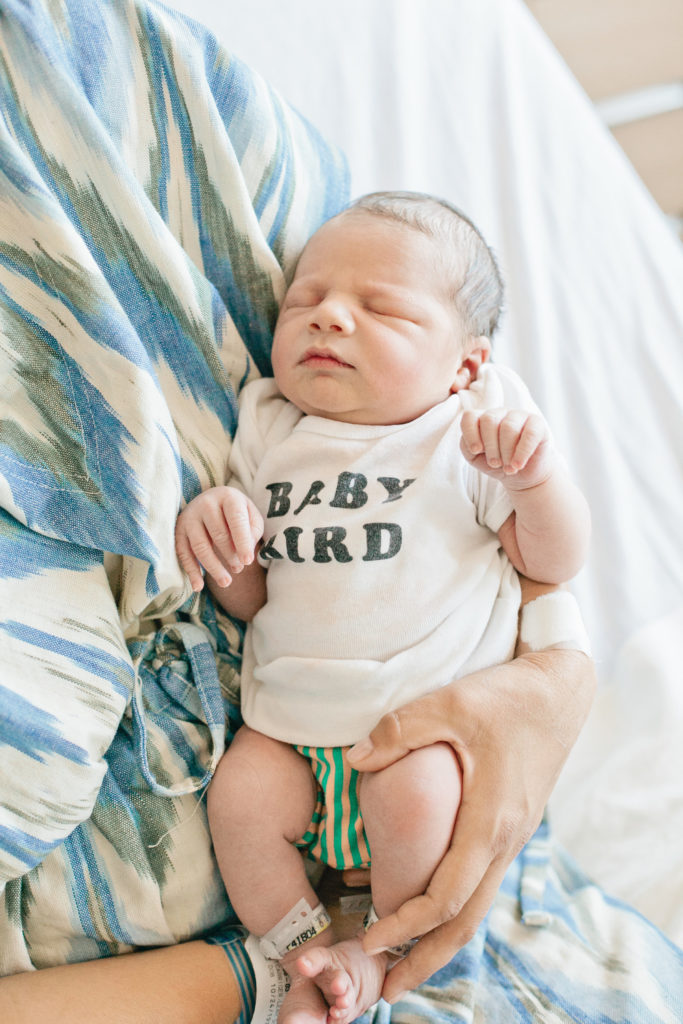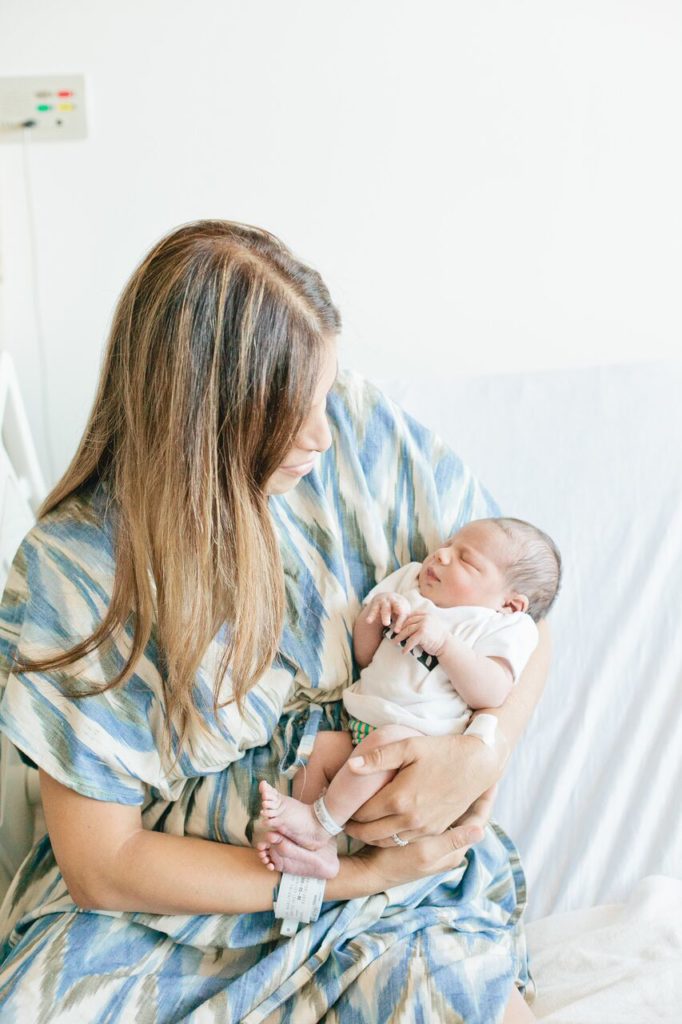 And here's Jacquelyn in 002 in black with her love Cruz John…
Here's what Jacquelyn had to say about her James Fox experience…
Being at the hospital with your brand new babe is such an experience!  During my time with Cruz I went from being beyond nauseous due to the anesthesia and extremely tired from the anti-nausea medicine, then suffering from pain with my c-seciton incision.  But I also went through the emotions of indescribable joy being with my new little guy and wanting to cuddle him every chance I got!  I was so grateful to have my James Fox gown with me, not only is the material super comfy but it's easily accessible for me to feed Cruz when I need to and anything else I need to do while in the hospital.  It made me feel comfortable when I was feeling ill and helped Cruz feel comfy as well with it's soft material for our cuddle sessions.  Plus, the prints are much cuter than those old hospital gowns and perfect for the photos you want to take to capture those first few days of you and your new baby.  You don't always feel or look your best right after giving birth, but it's half the battle by dressing cute and luckily James Fox does just that!
Jacquelyn