This Friday is the first day of Summer!! What better way to kick it off than celebrating with your friends with some fun in the sun!!! Our friends at Pottery Barn Kids have THE cutest outdoor toys and decor this year and we had to play with all the goodies!! We teamed up with our new friend Royale of But First Party to create a special party for our little ones!! Keep scrolling to see all the fun!
Photos by the talented Billye Donya Photography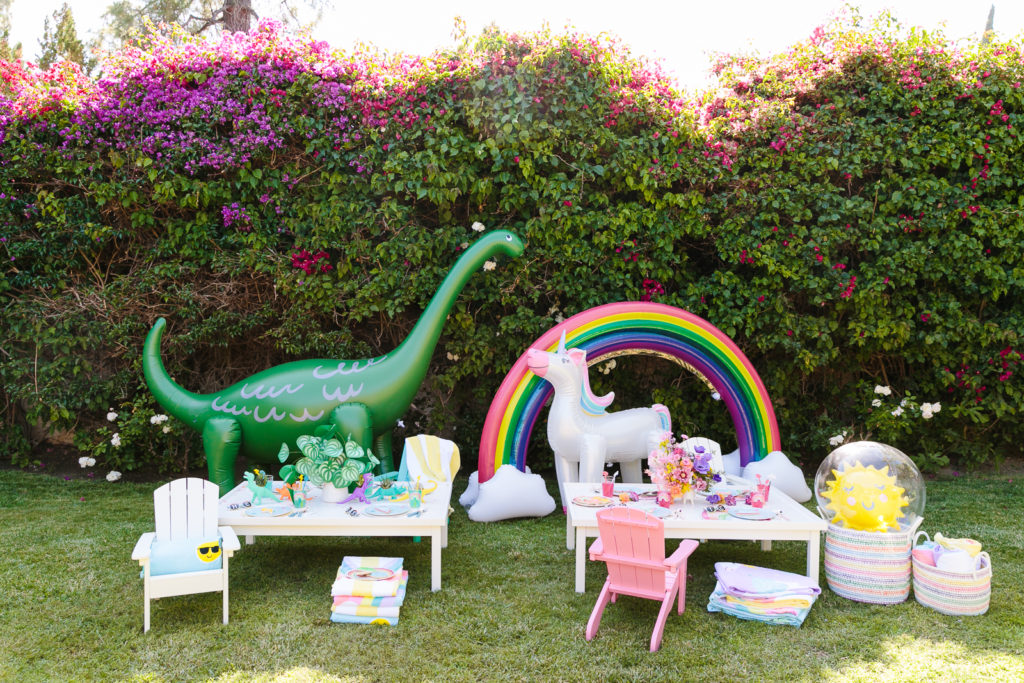 Let's start with Royale's table! Full of fun color!! We both used the same plates and cups but changed up the design of the table. The girls focused on bright and beautiful flowers by Of the Flowers and fun rainbows!! Isn't that rainbow placemat so cute?! Behind the table was an adorable unicorn and rainbow inflatable – both spray water!! The girls went gaga when they saw their sweet set up!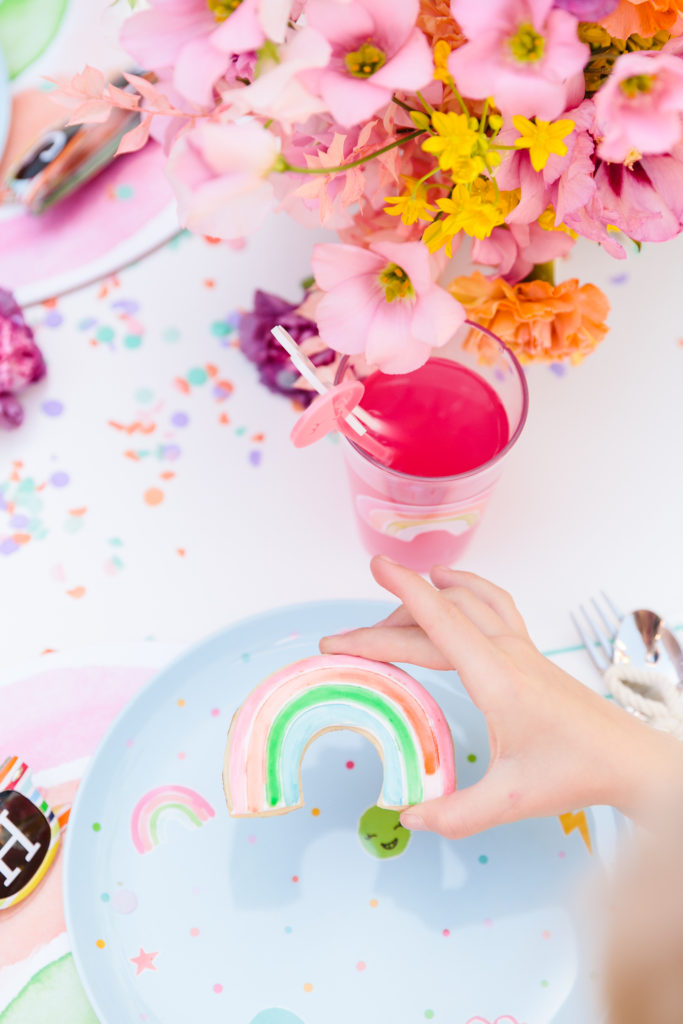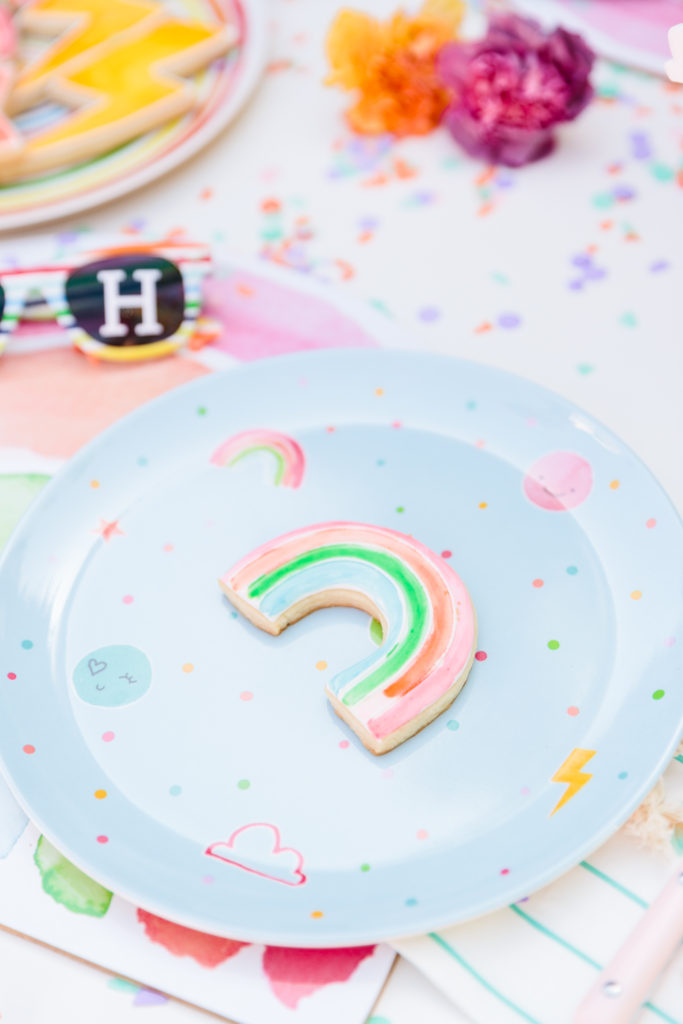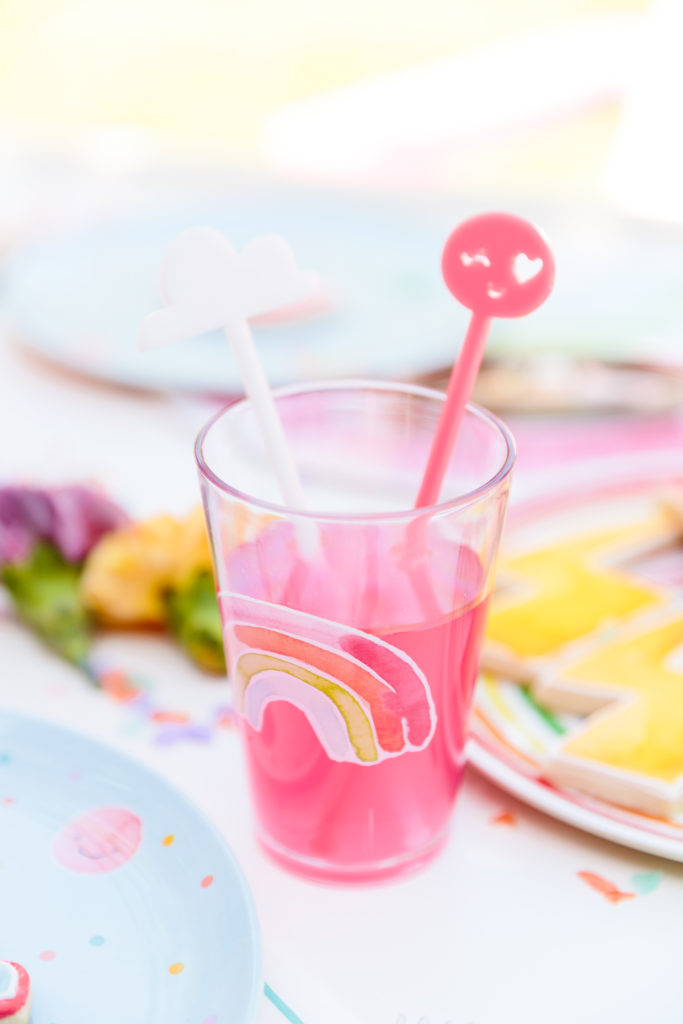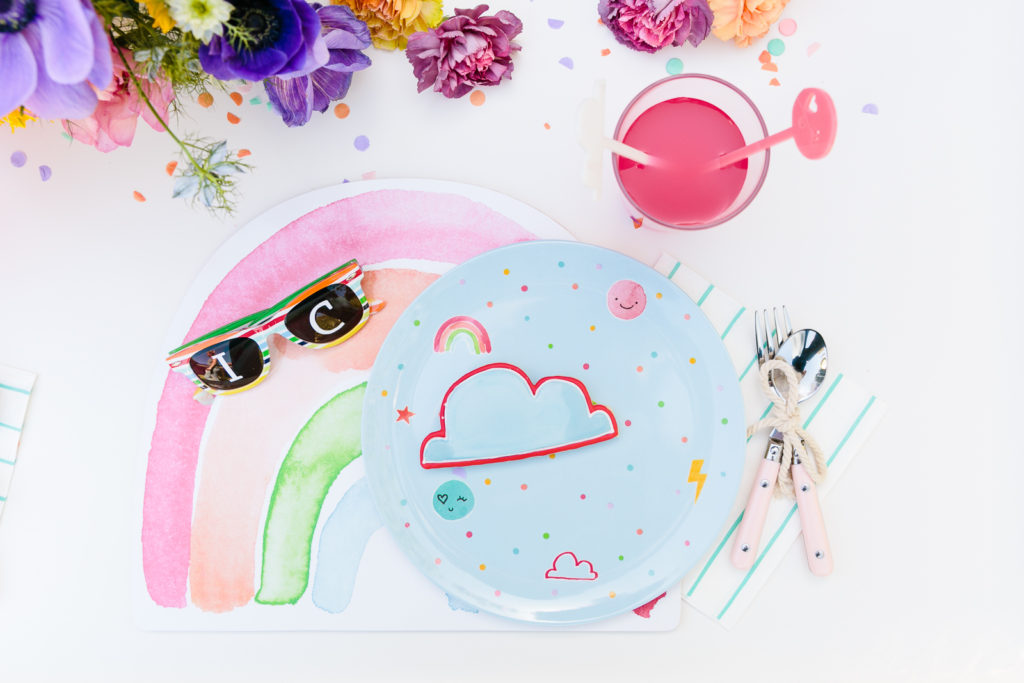 How cute are all the cookies by Star Bakes?! They match the little designs on the plates! Poppy Jack Shop did custom stir sticks with those designs of them as well. Love those little details always!!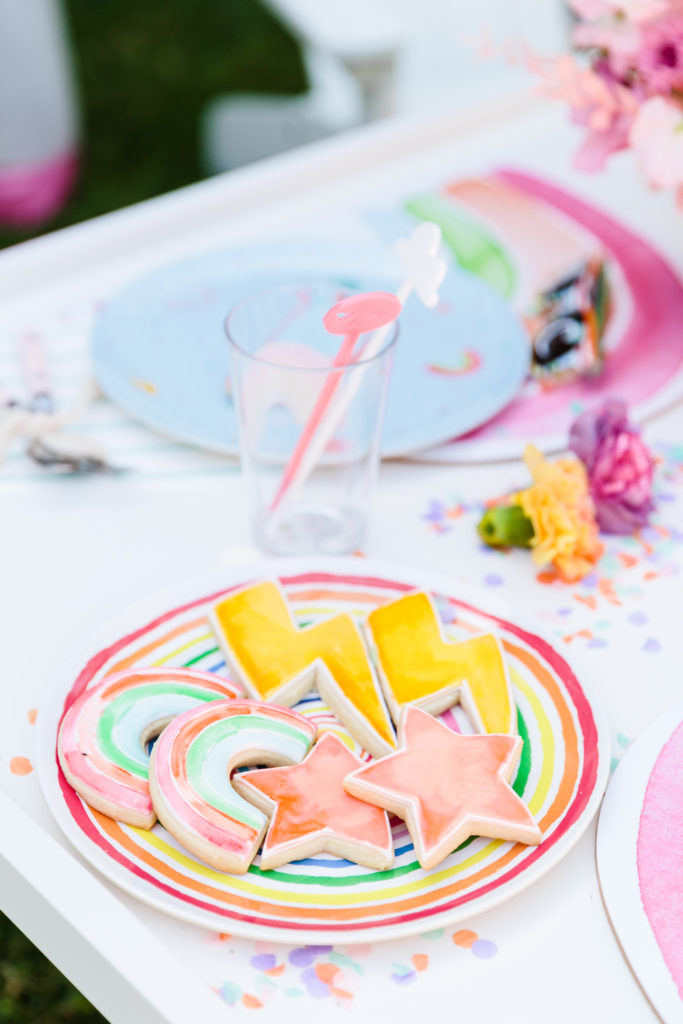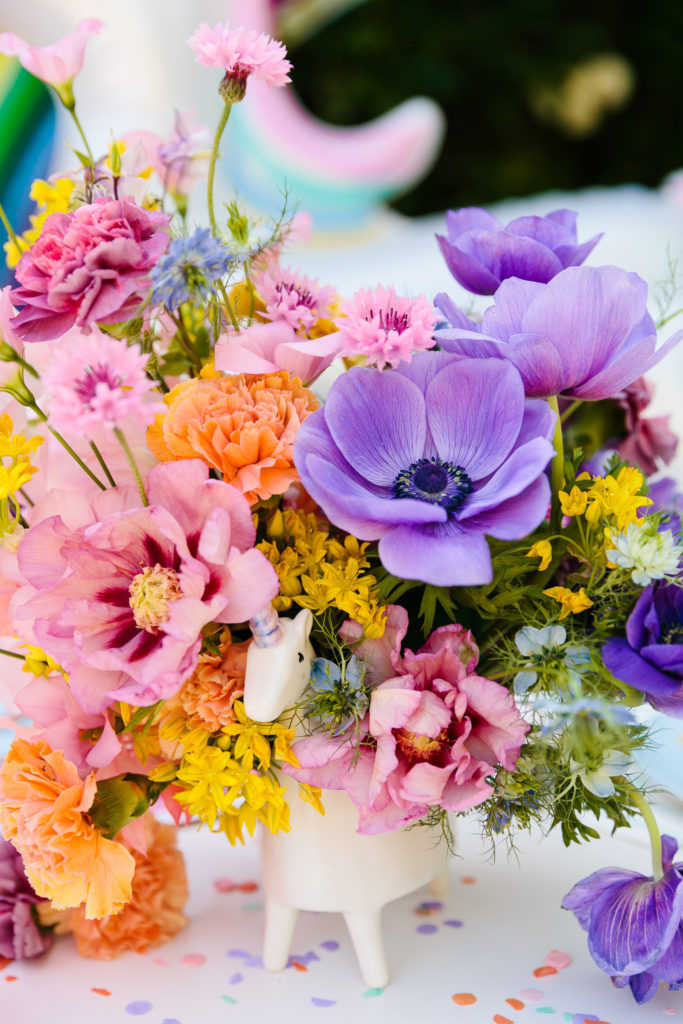 I'm seriously obsessed with all the color!!! Royale is so fun, just like all of her designs!! So happy this event planning world brought us together!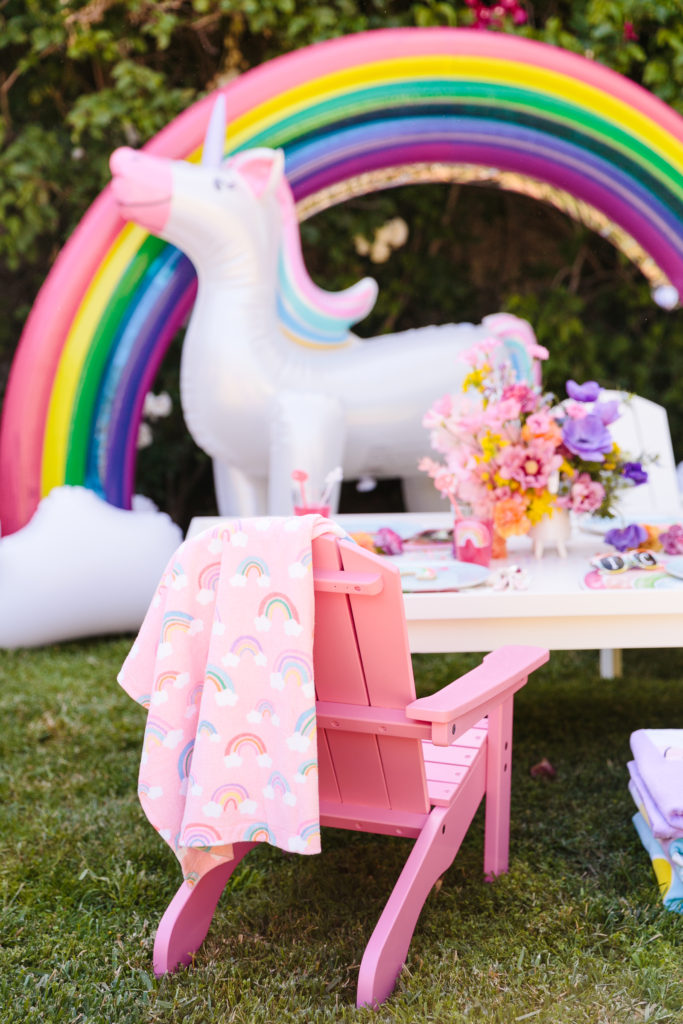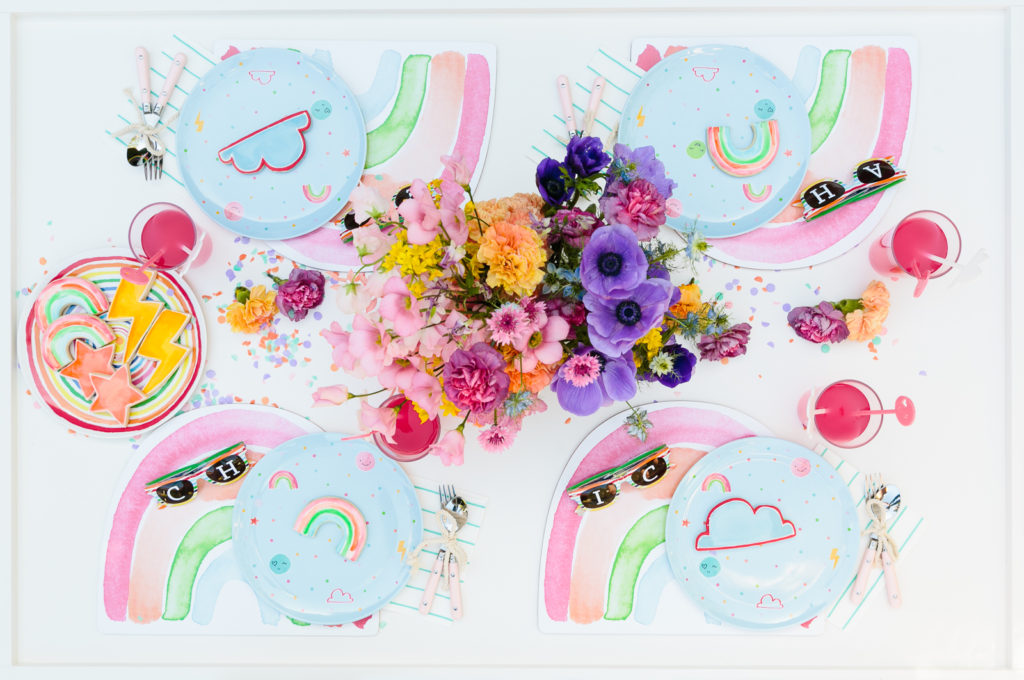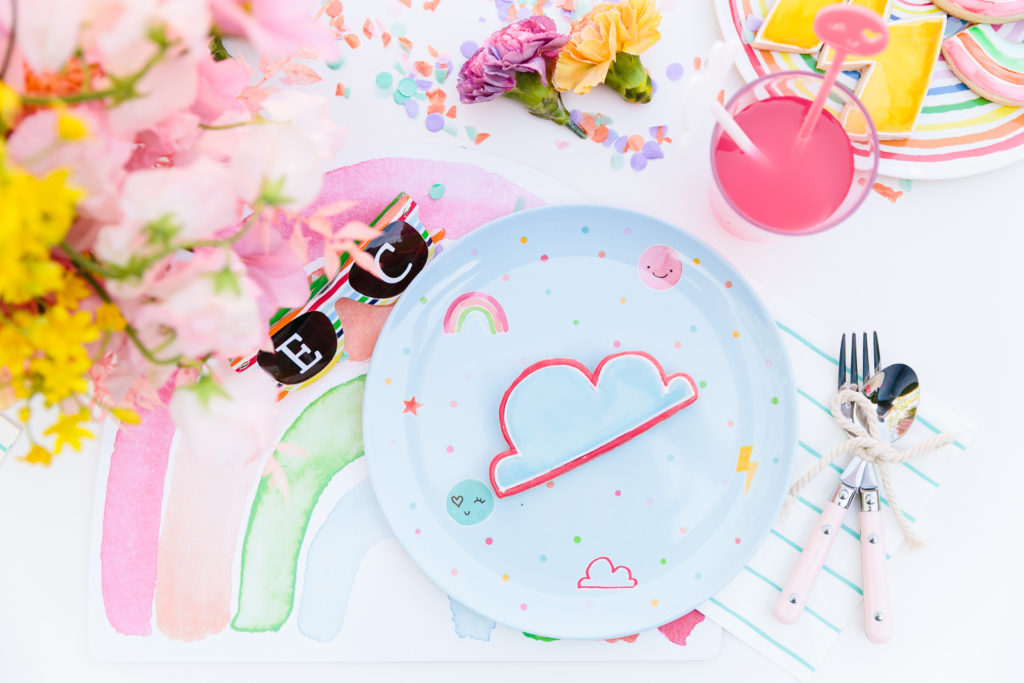 Now onto the boy's table!!! We were inspired by all of the dinosaur items that Pottery Barn Kids had and decided that would be the emphasis for the little dudes. Did you see that giant dinosaur inflatable?! Pretty rad!!! I used these rad dinos from Plaid Pigeon for my son Court's 2nd Birthday Party and thought they would be so perfect!! Of The Flowers created the coolest paper plant – yes, I said paper – as the center piece. Such fun and creative pieces to really make the PBK items shine!!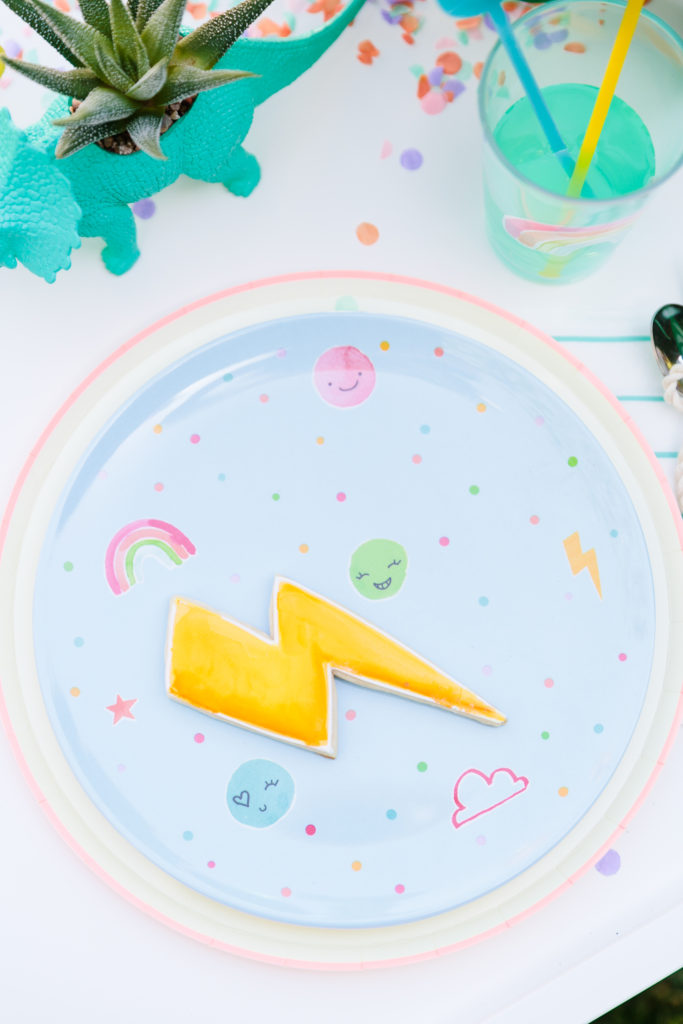 For both tables we used PBK's sunnies as place cards! Poppy Jack Shop just added their initials, love that detail and the kiddos loved them too!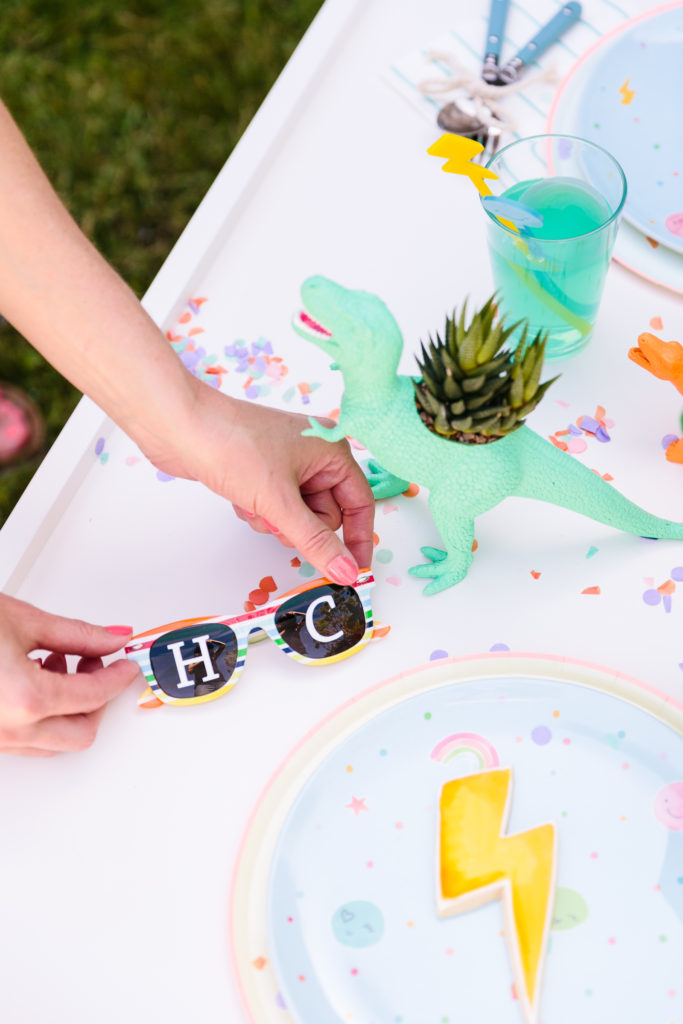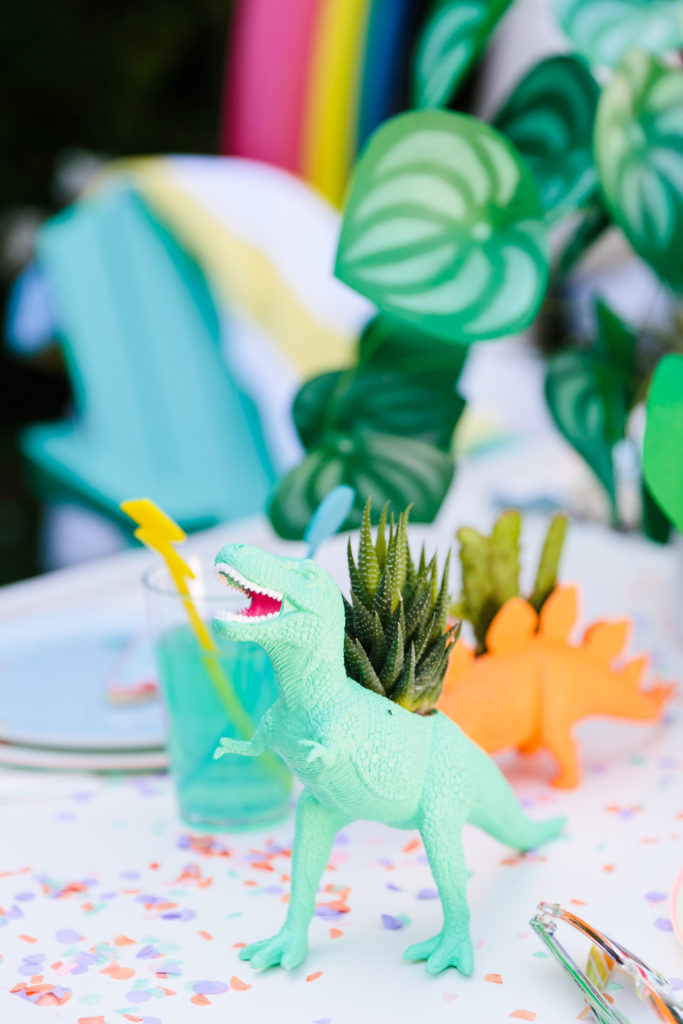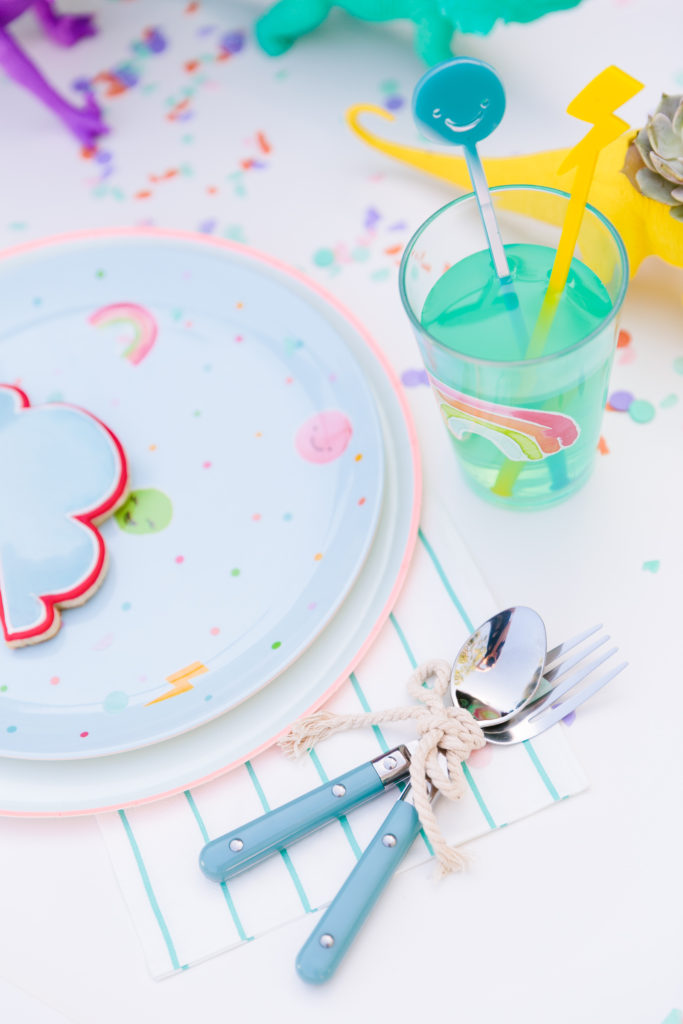 Again, loving all the color!! This fun set up just screams SUMMER!!! Perfect since my kiddos finished school last week!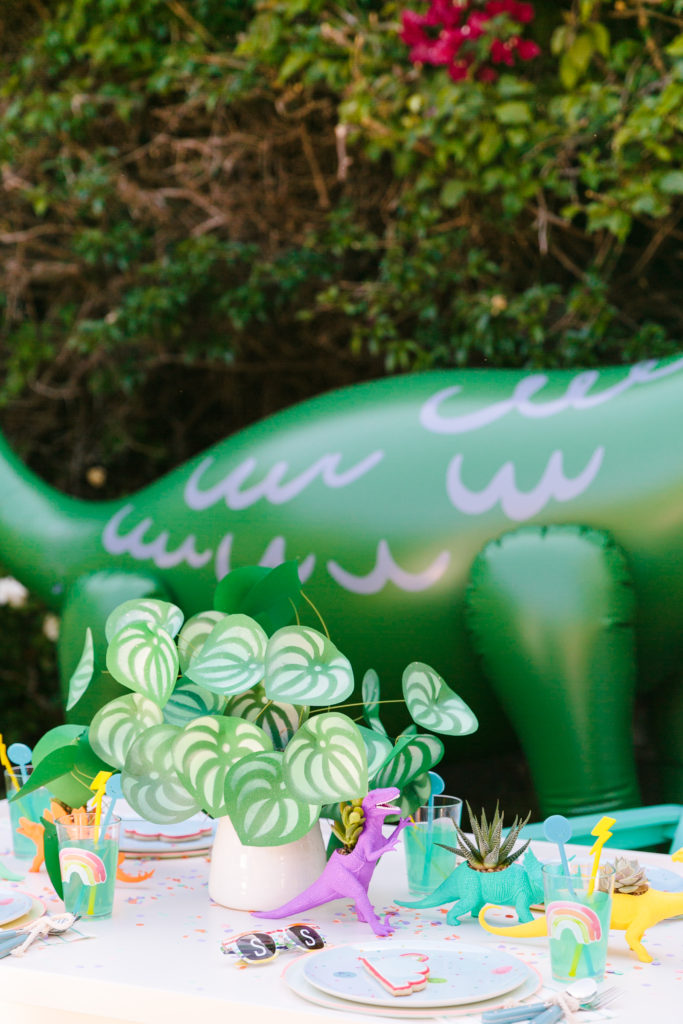 Another piece I love?! This low table… So great for the little ones and perfect for any party!! Just add some towels, blankets or pillows to the ground and they are set!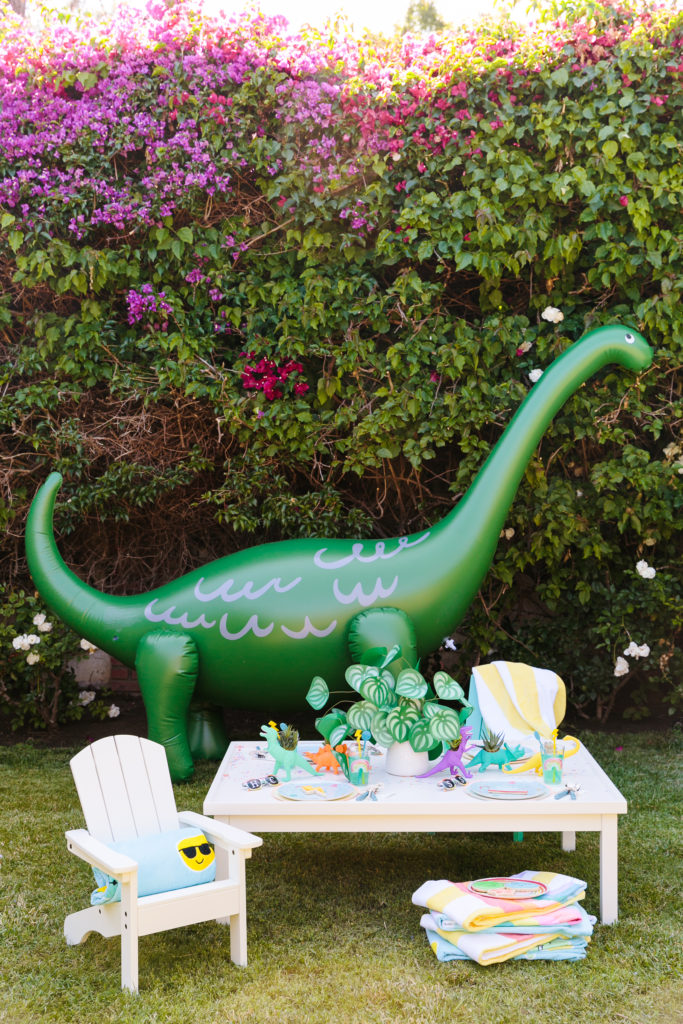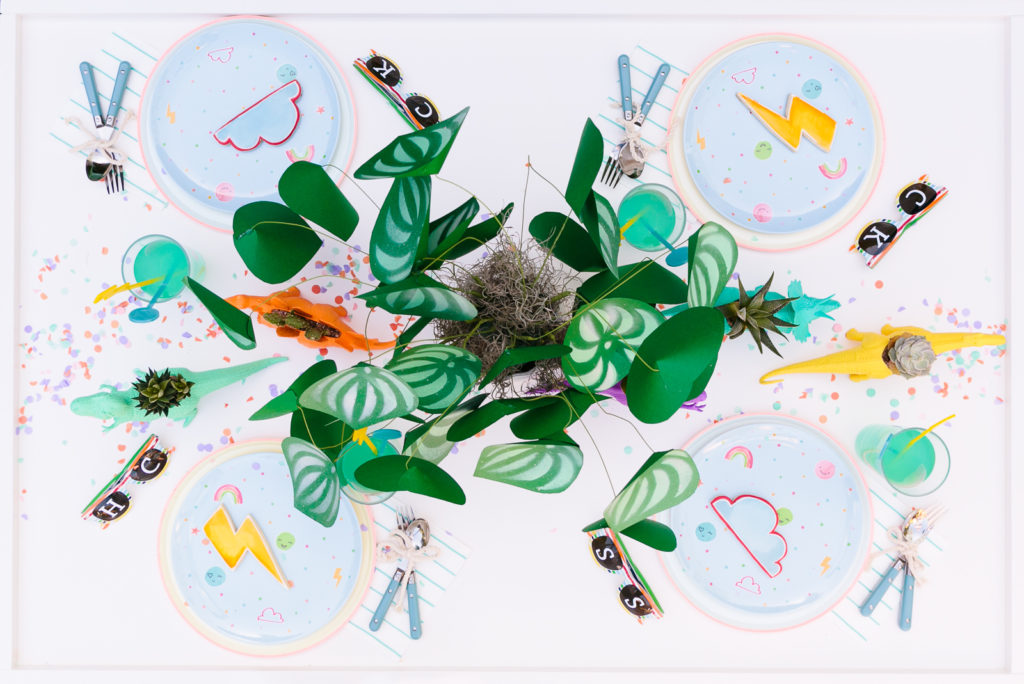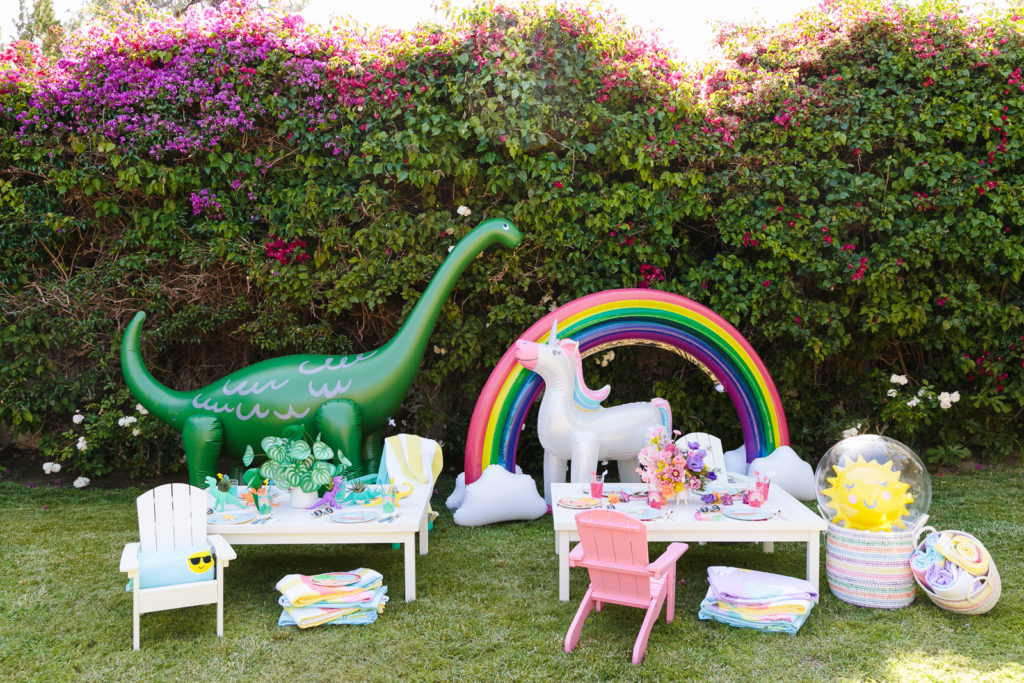 I'm telling you, the kids were ECSTATIC!!! They were all decked out in the cutest Seaesta Surf swimwear. I love their fun prints and colors, which fit in perfectly with this colorful shoot!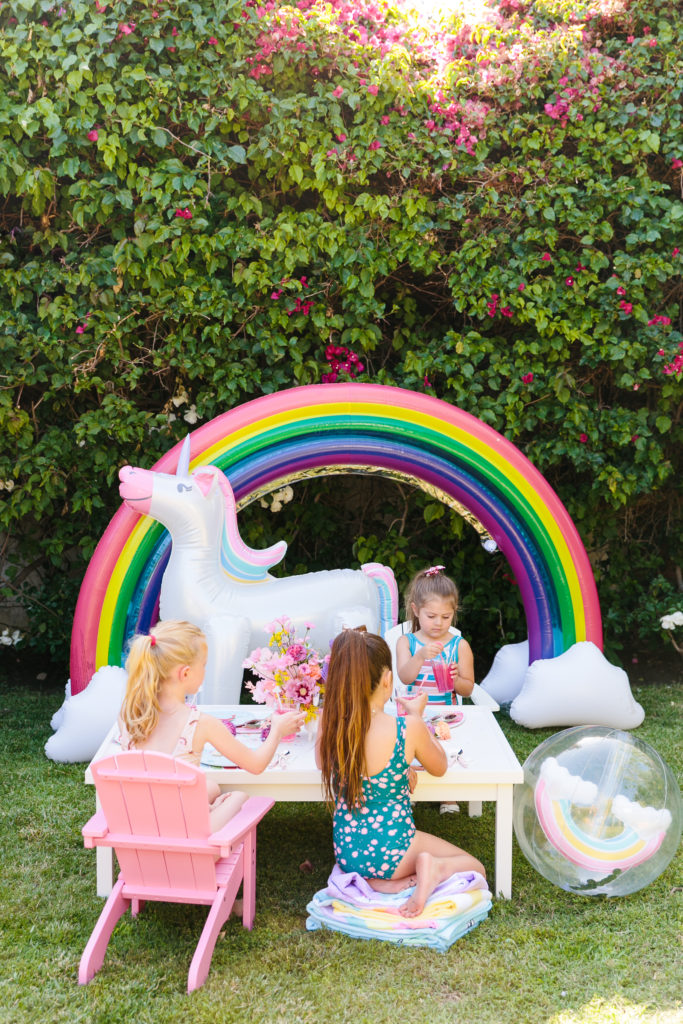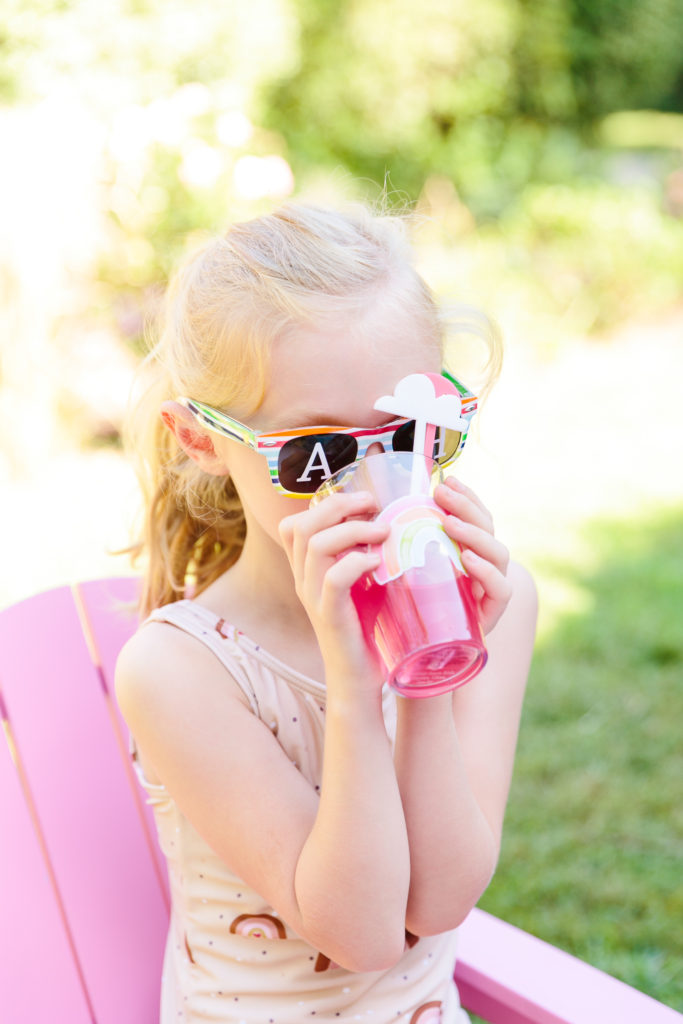 The little ladies cheers-ing the kick off to Summer!!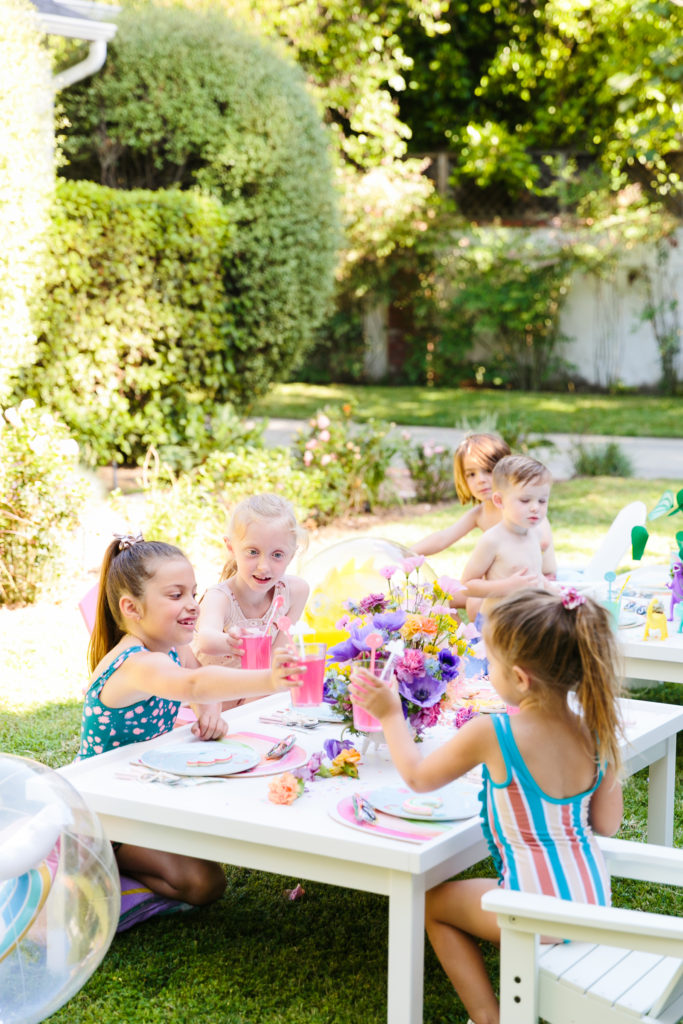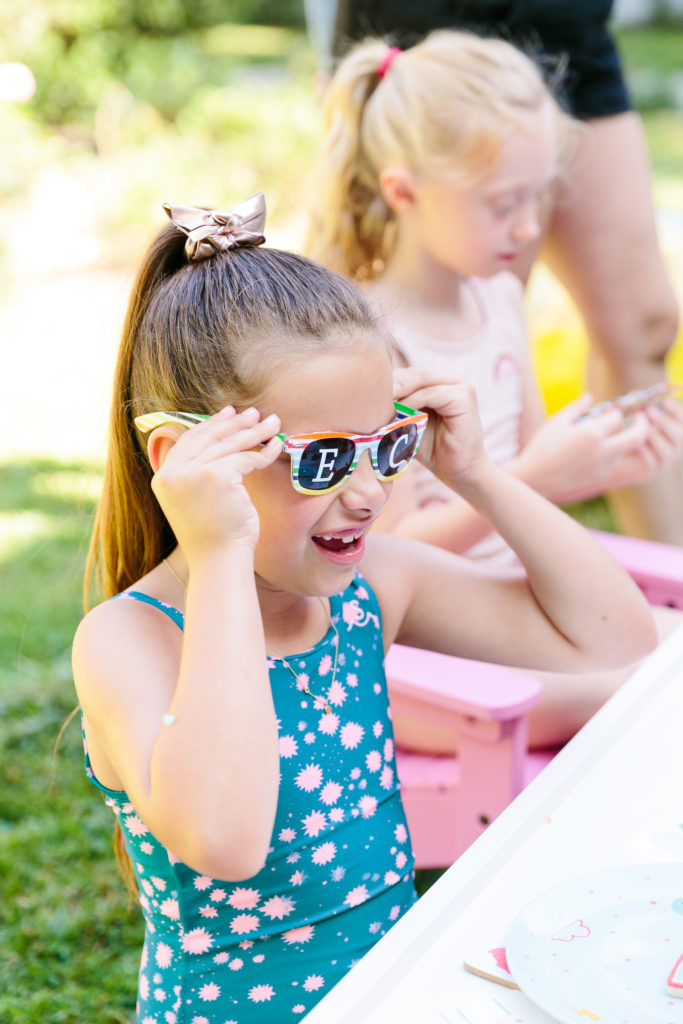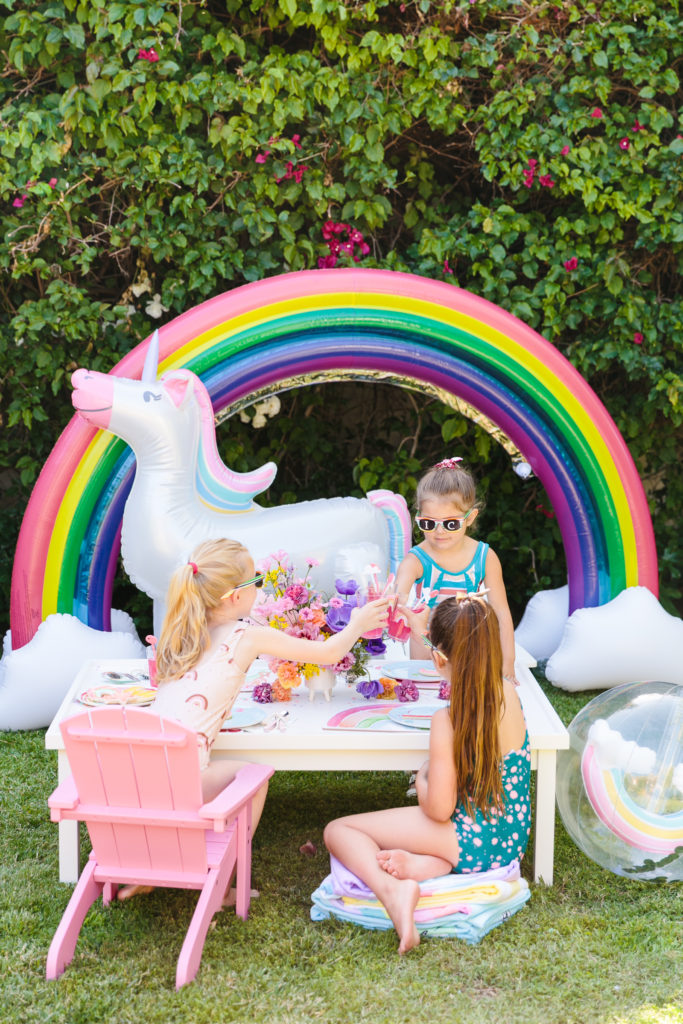 Now onto the dudes!!! Loving their dino set up!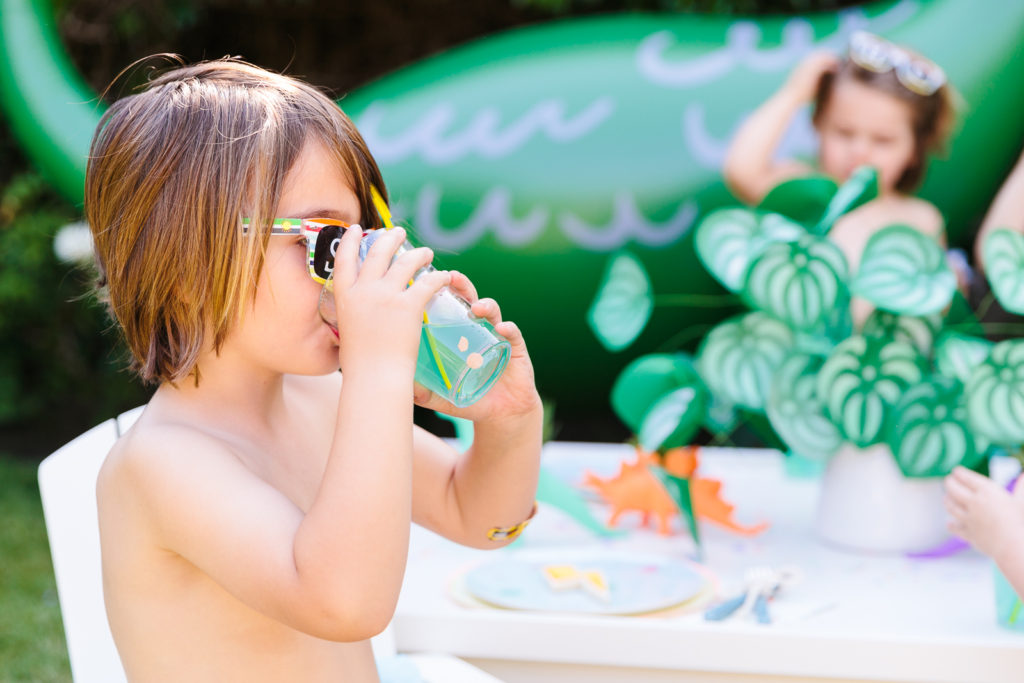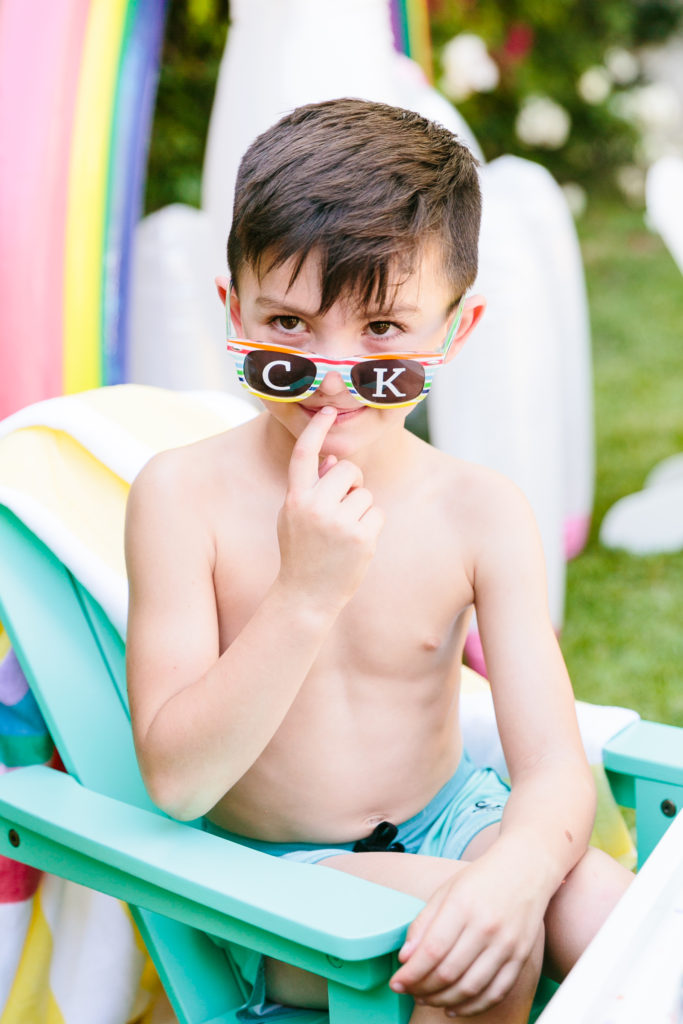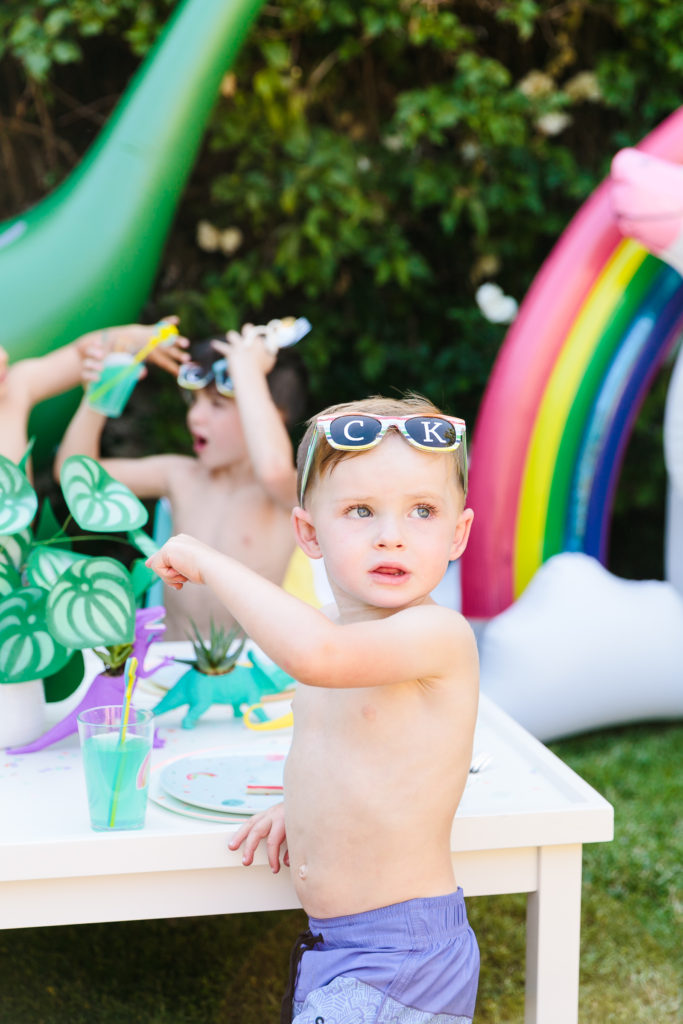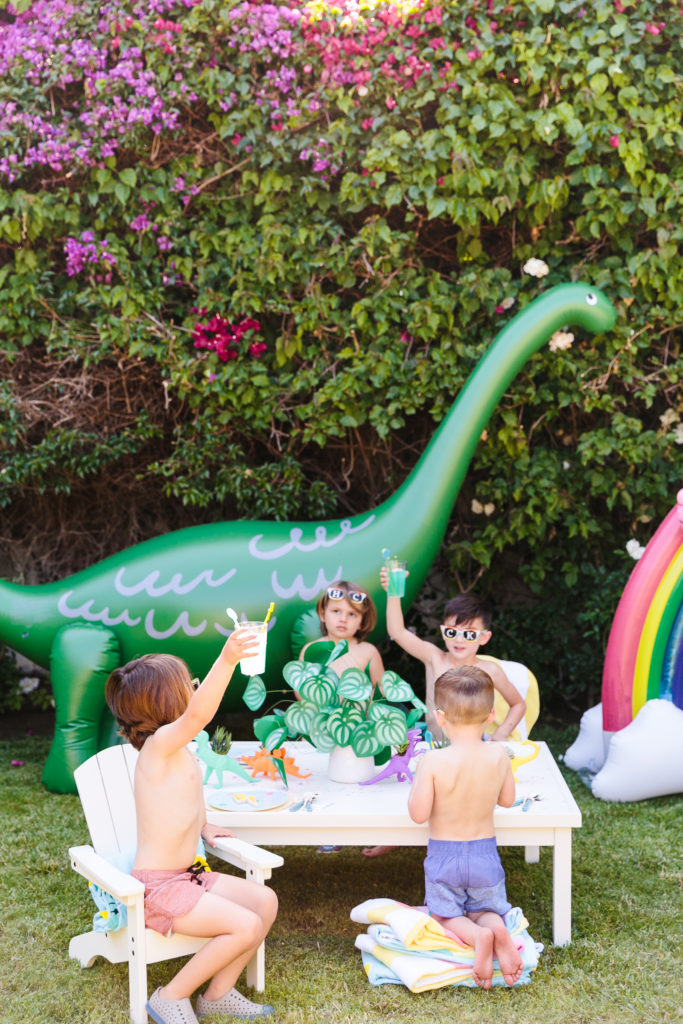 And you know they loved their cookies!!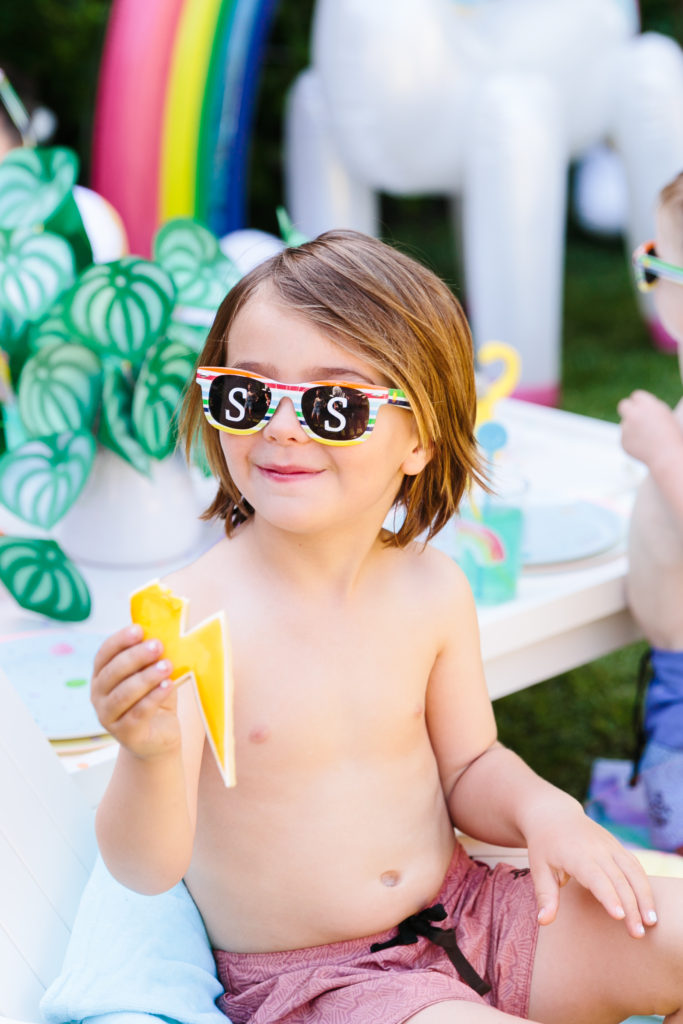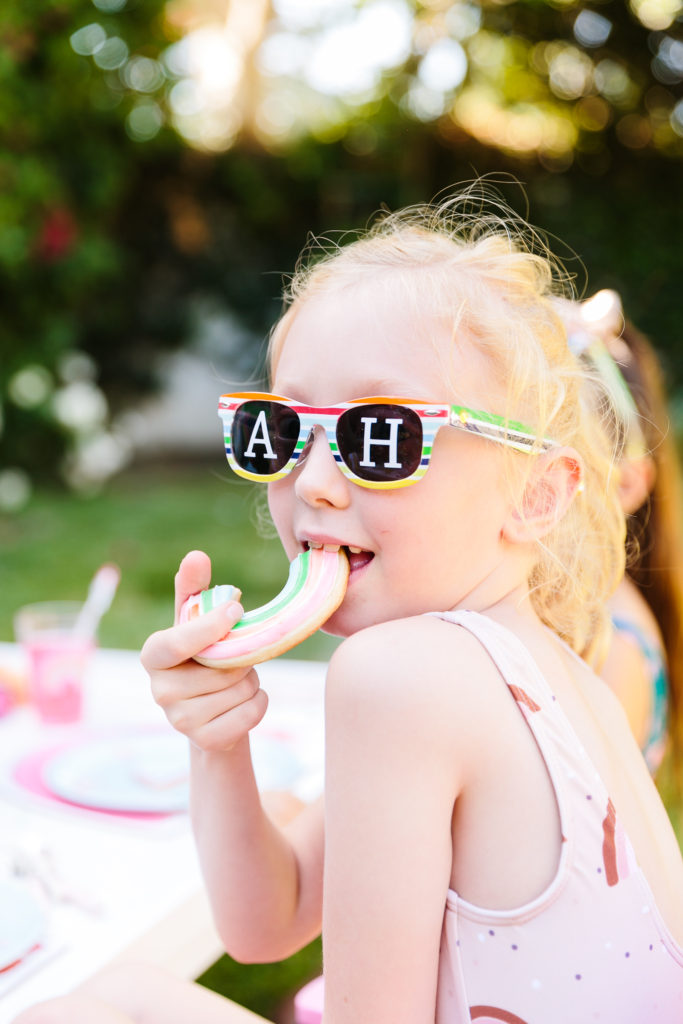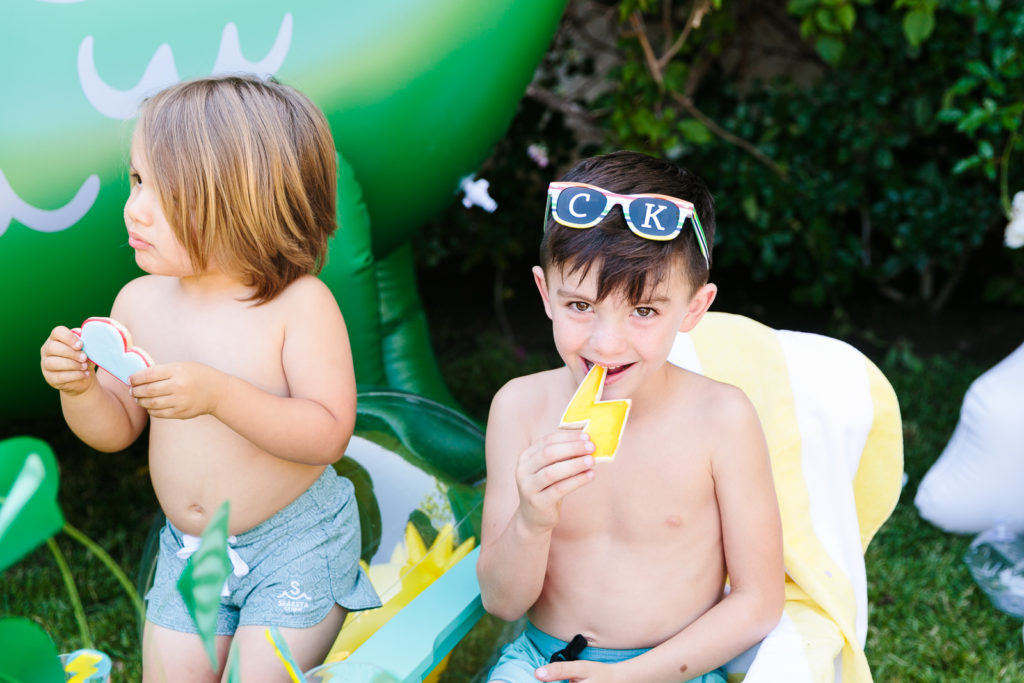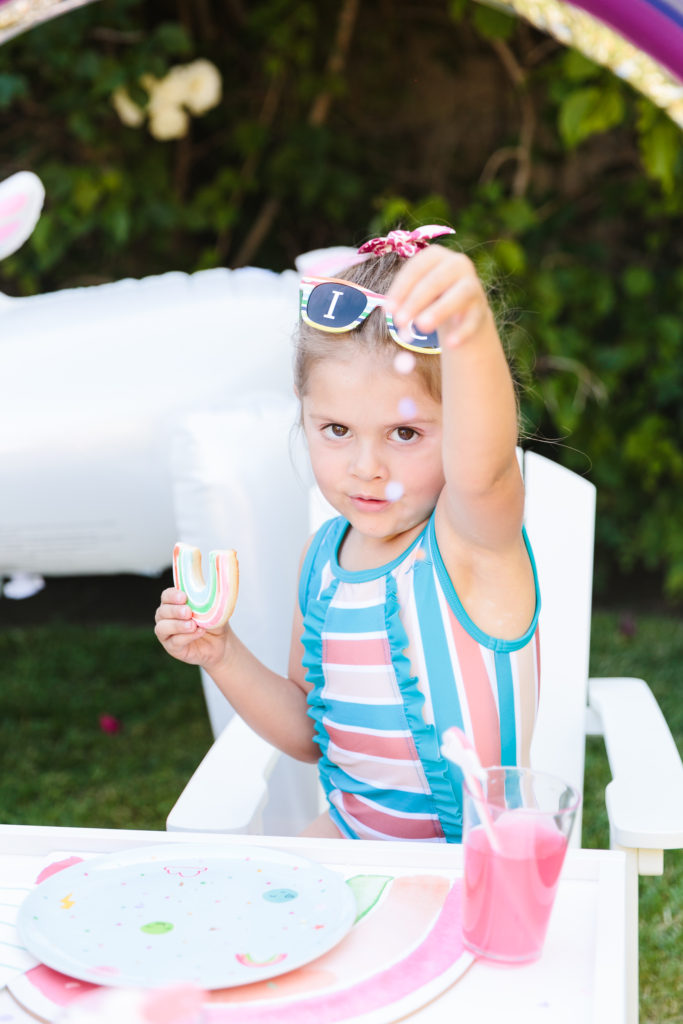 There was even a special guest appearance by Pacific Organic Pops and their absolutely adorable cart!! Bonjour Fete decked it out with these fun balloons and even added in PBK's sun & rainbow beach balls – so cute!!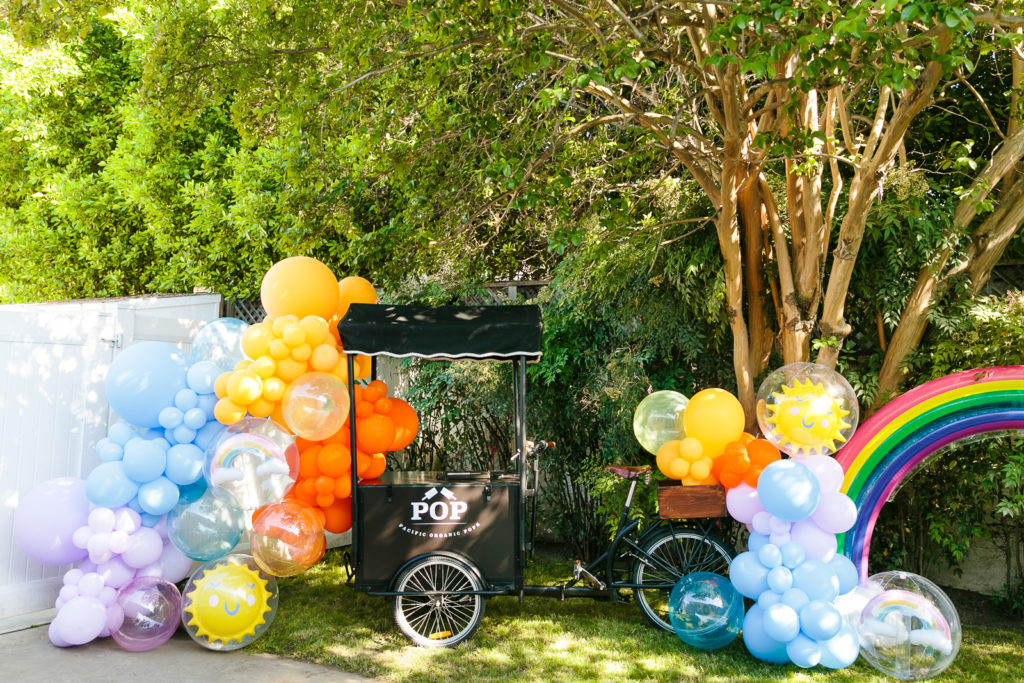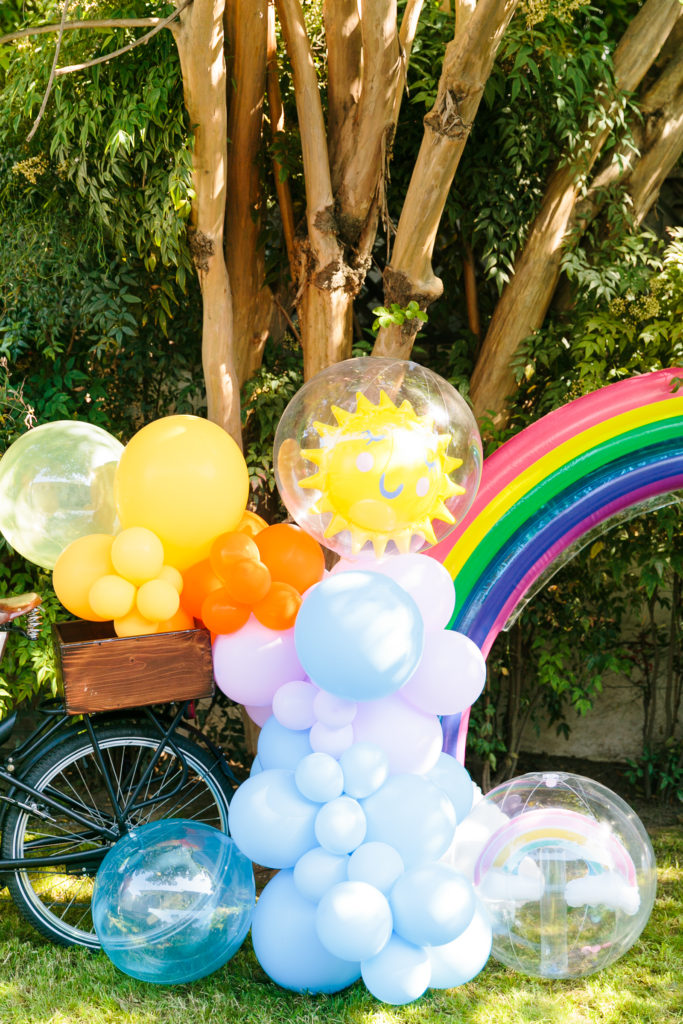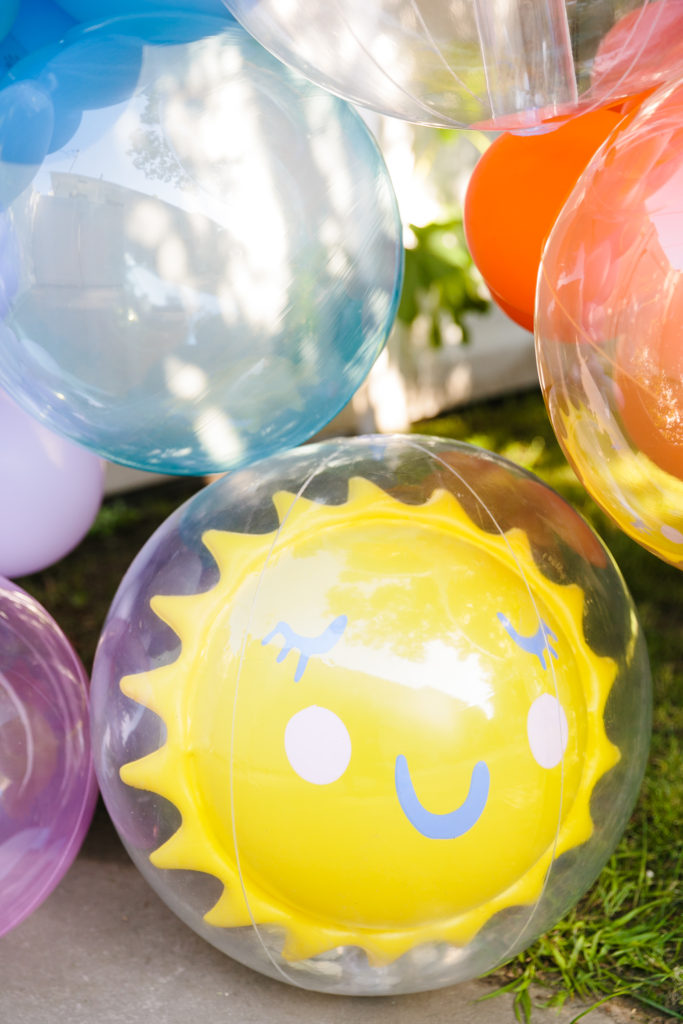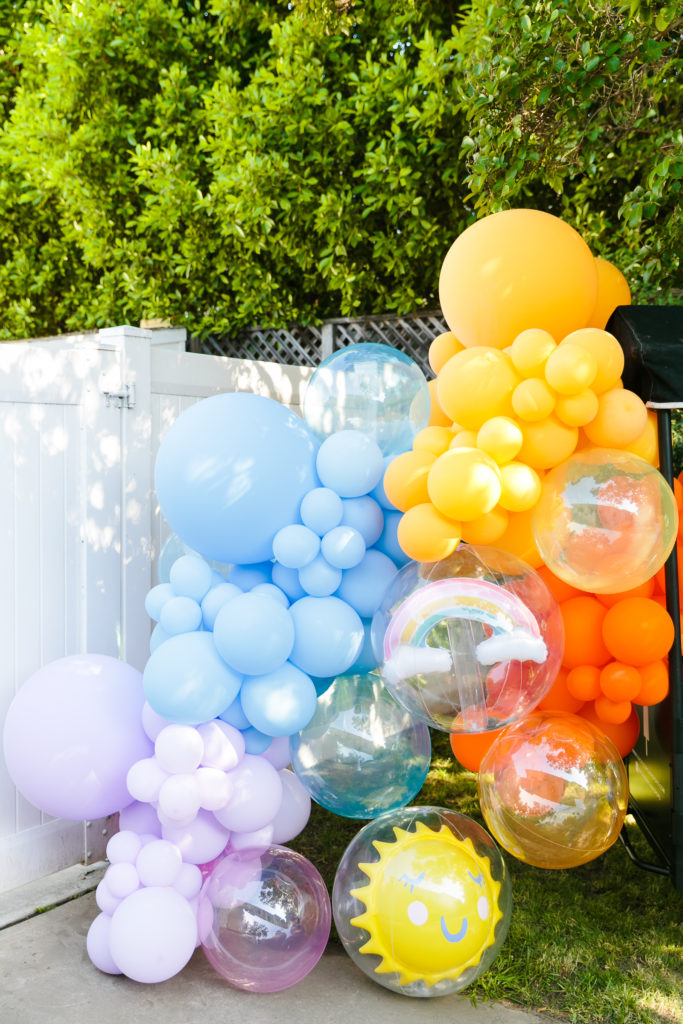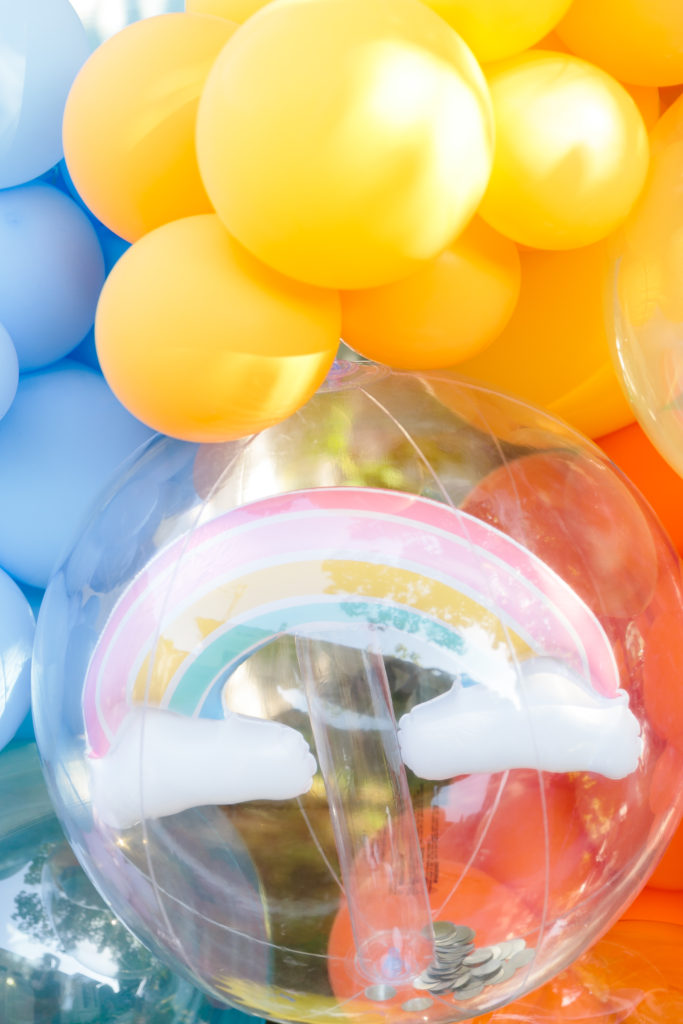 Talk about spoiled!! These kids are living the dream!!!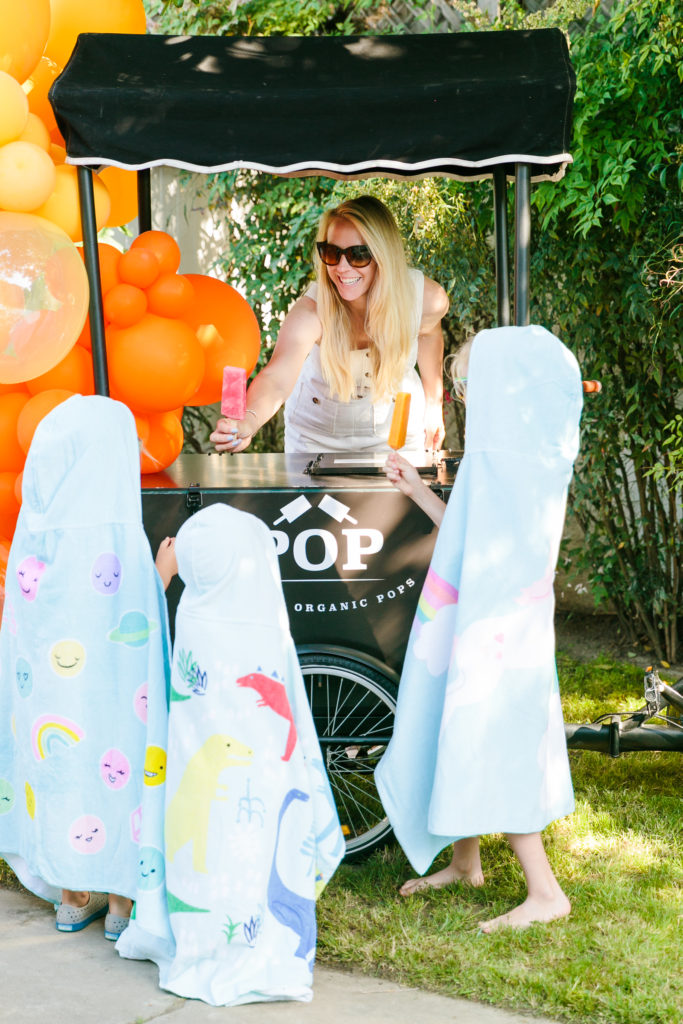 Aren't these hooded towels from PBK great?! We've been using ours at the pool and beach all the time! Plus you can get them monogrammed!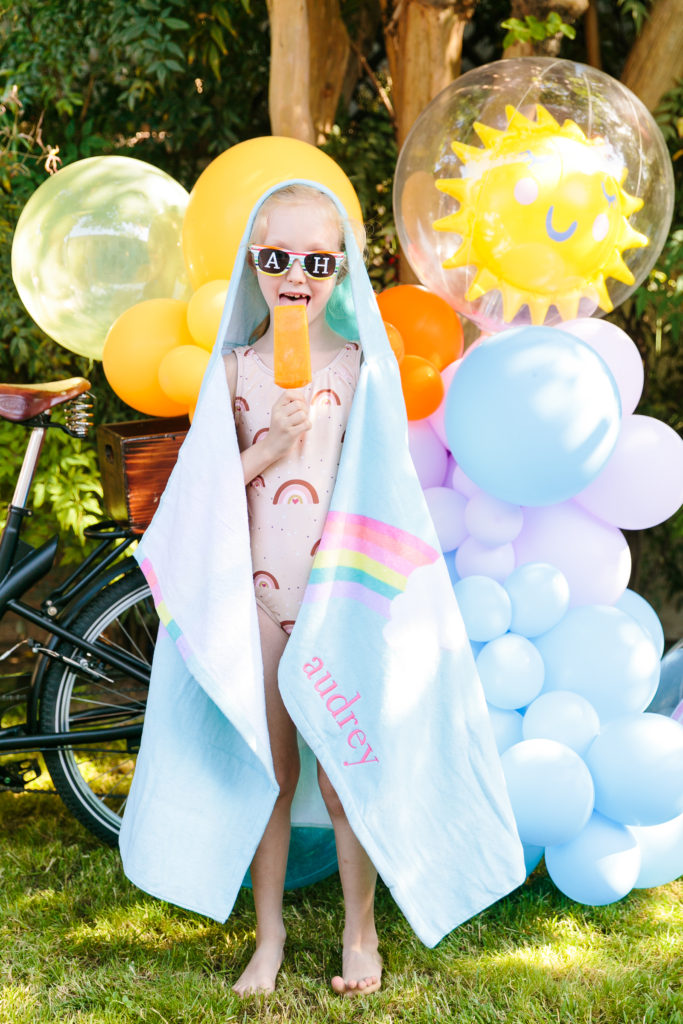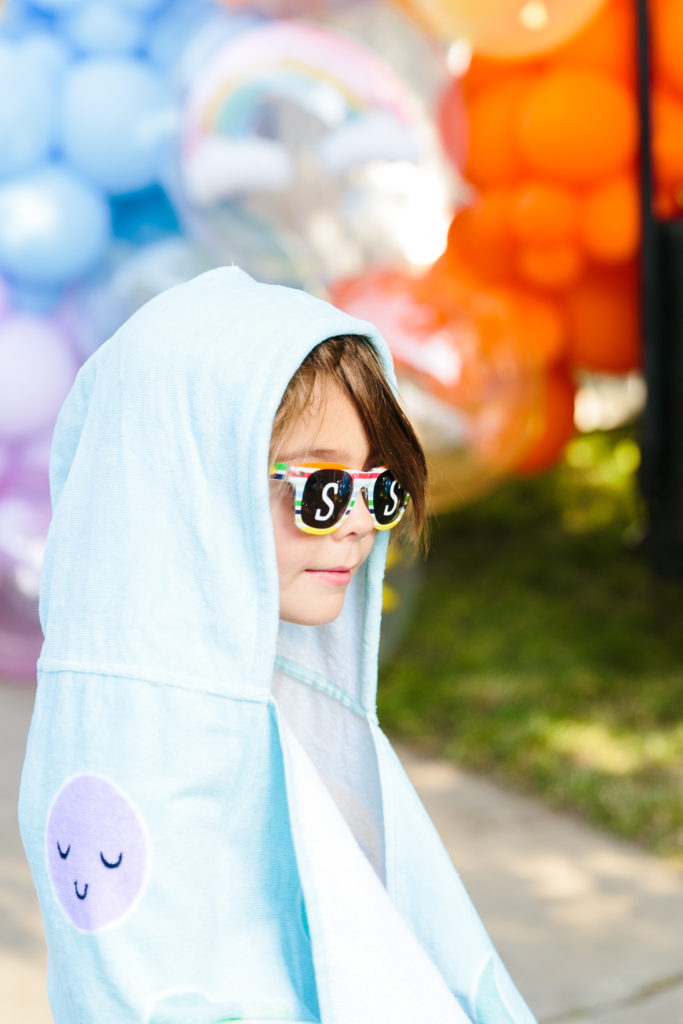 My cutie Cruz just kills me here… Wait till you see his little jig in the video!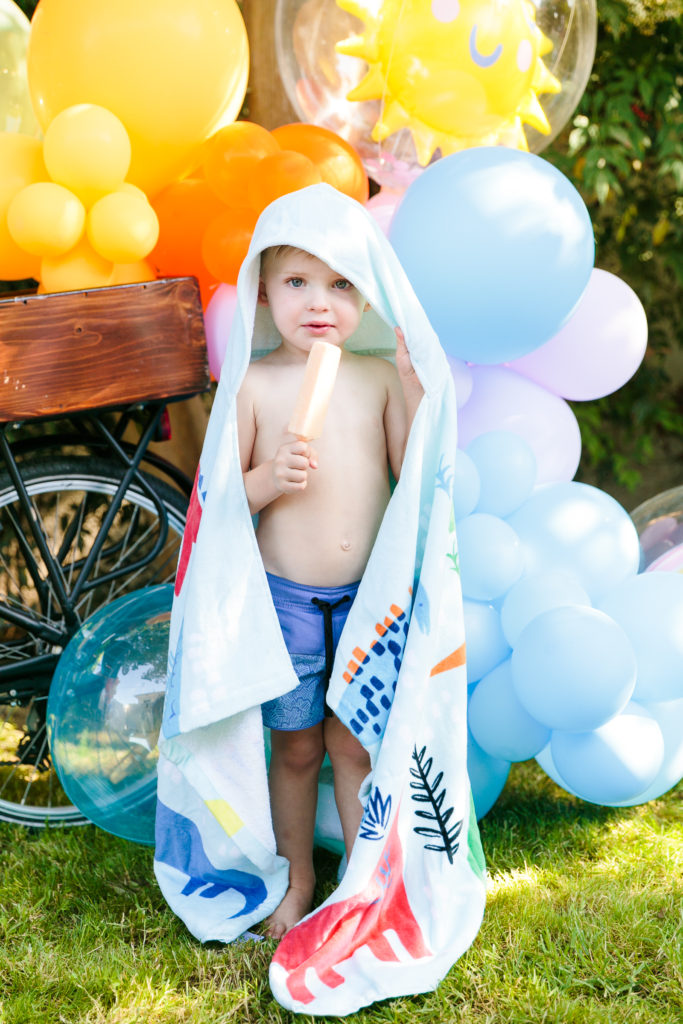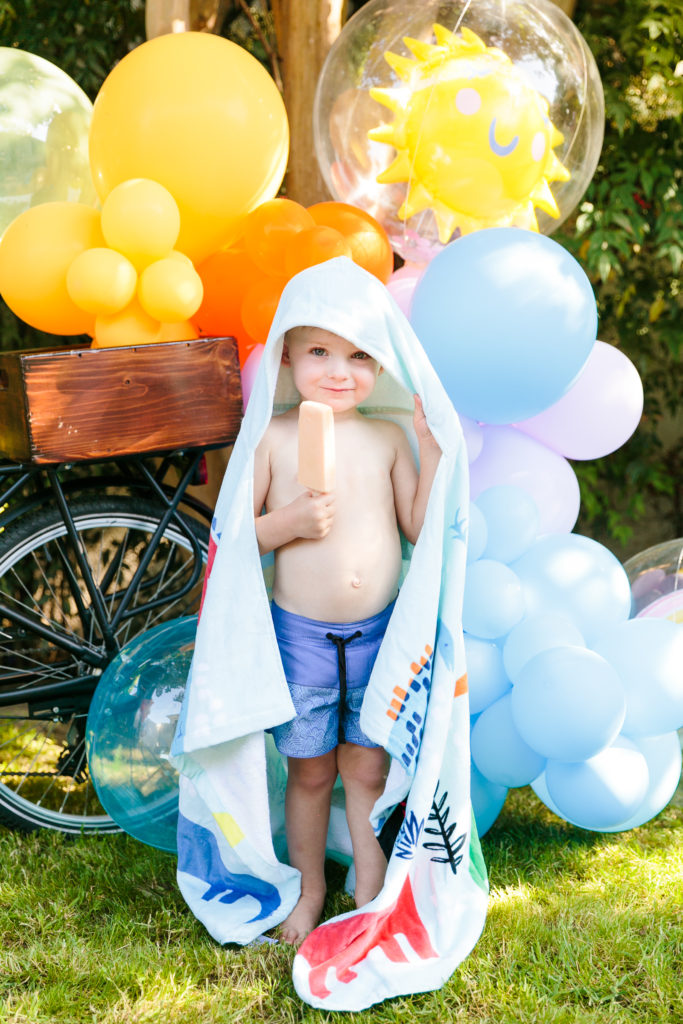 The popsicles were SO yummy!! So many fun flavors and basically the best summer trip!! Plus, that cart is just goals… Love it for any party or event!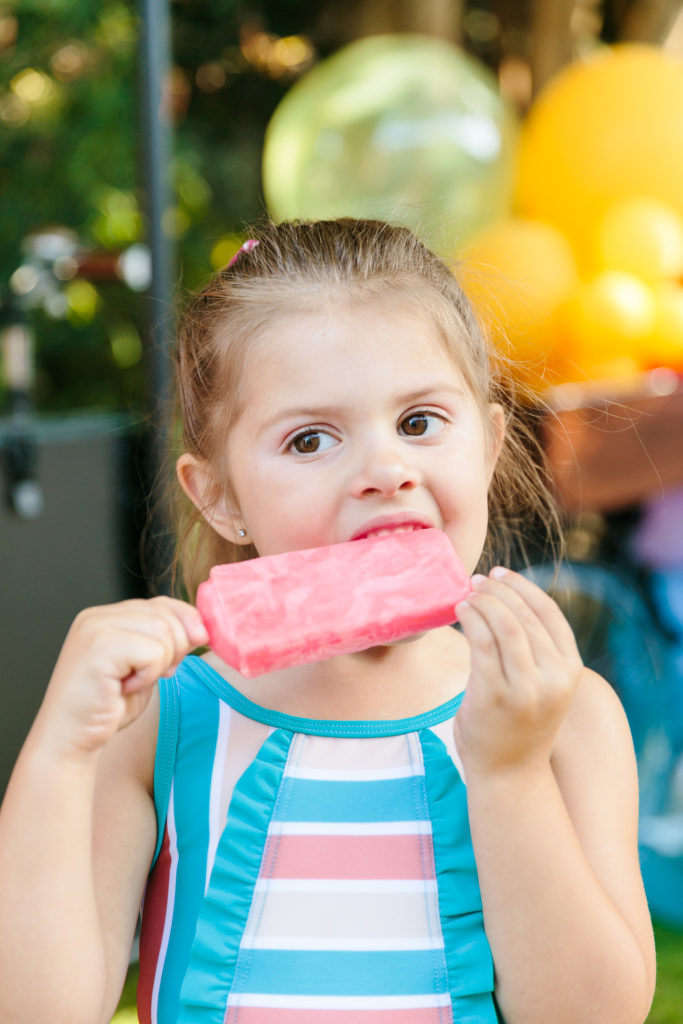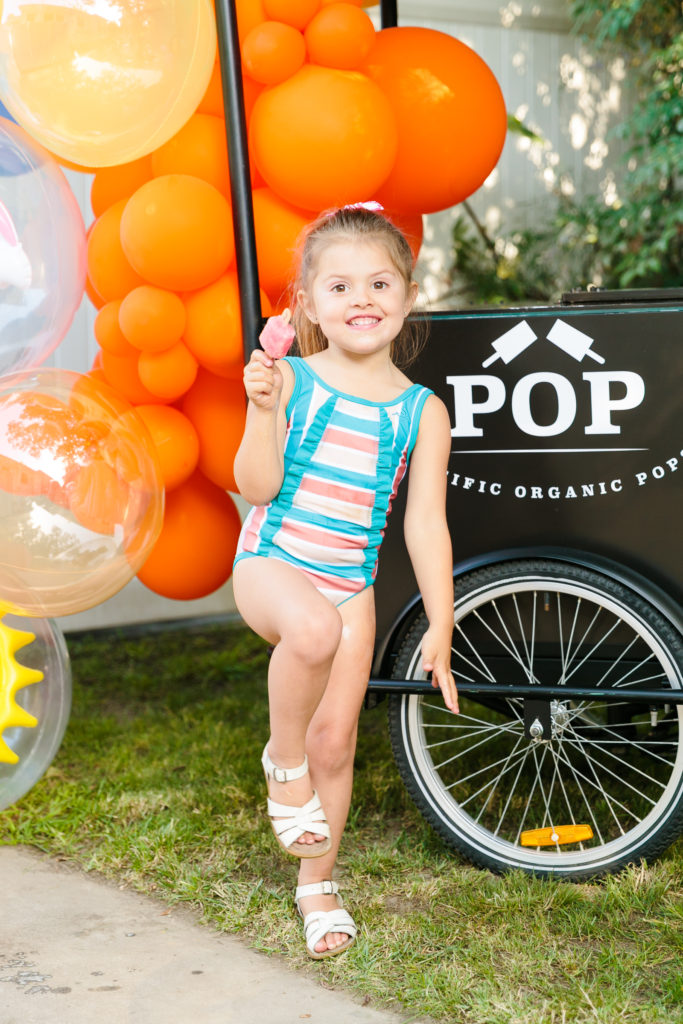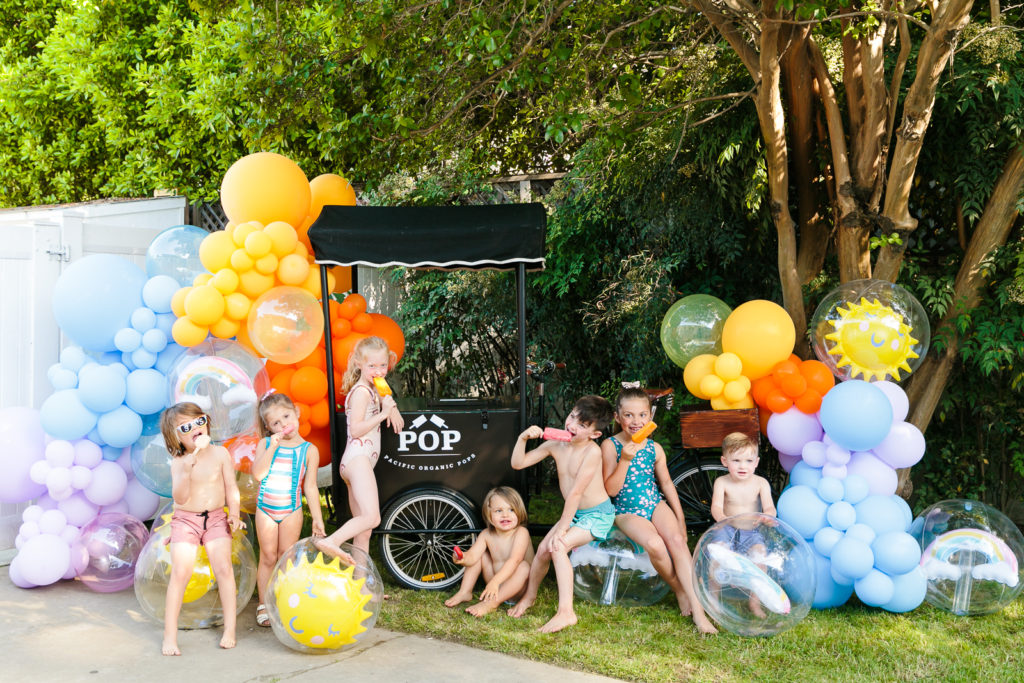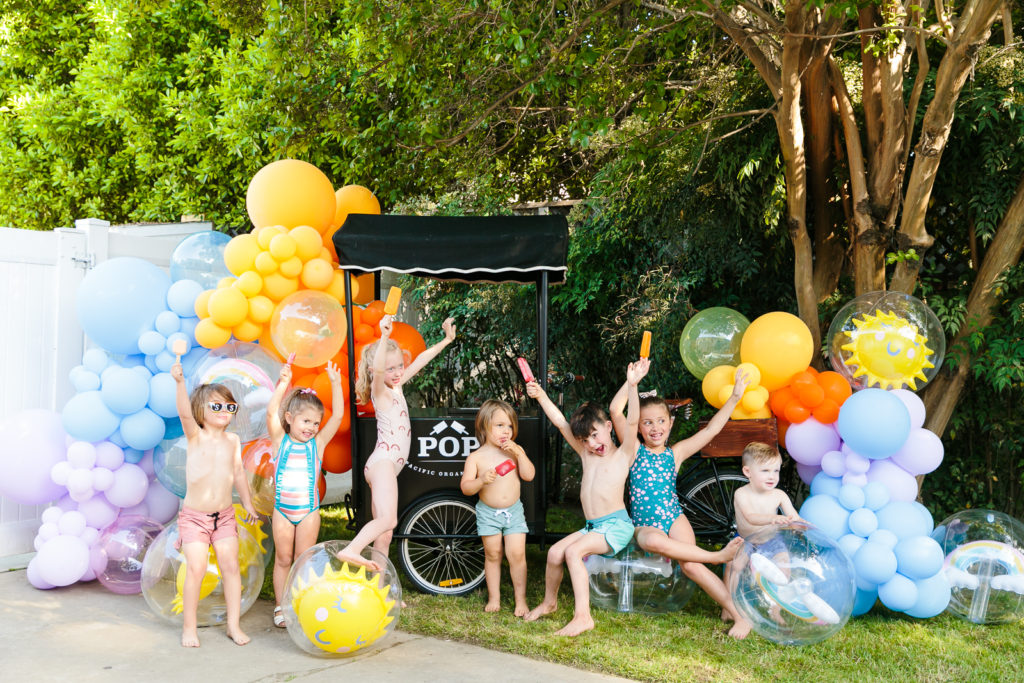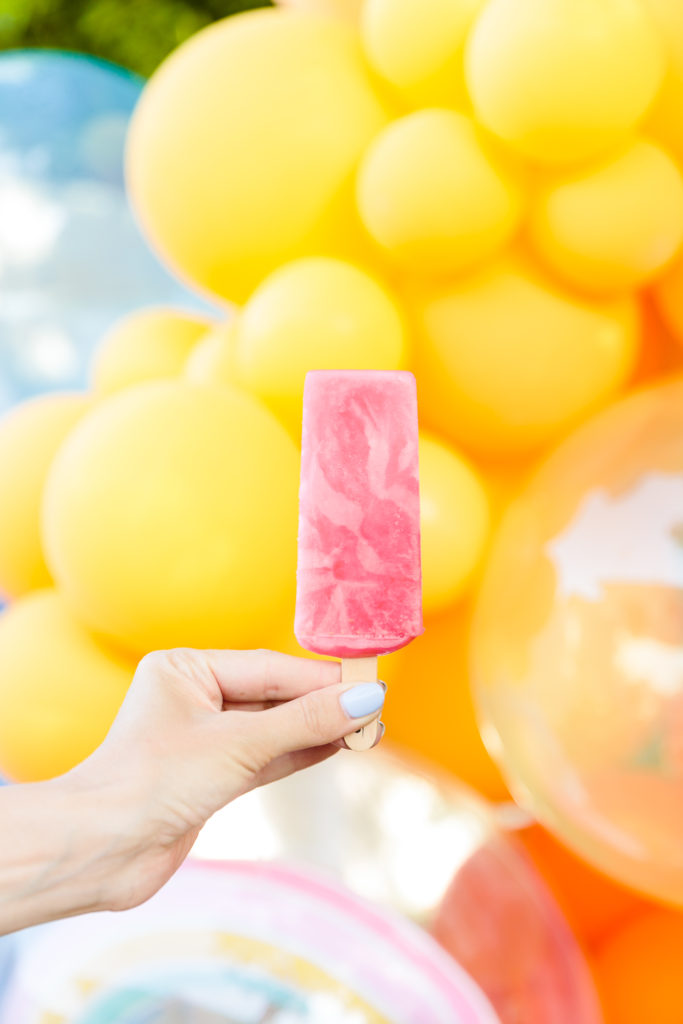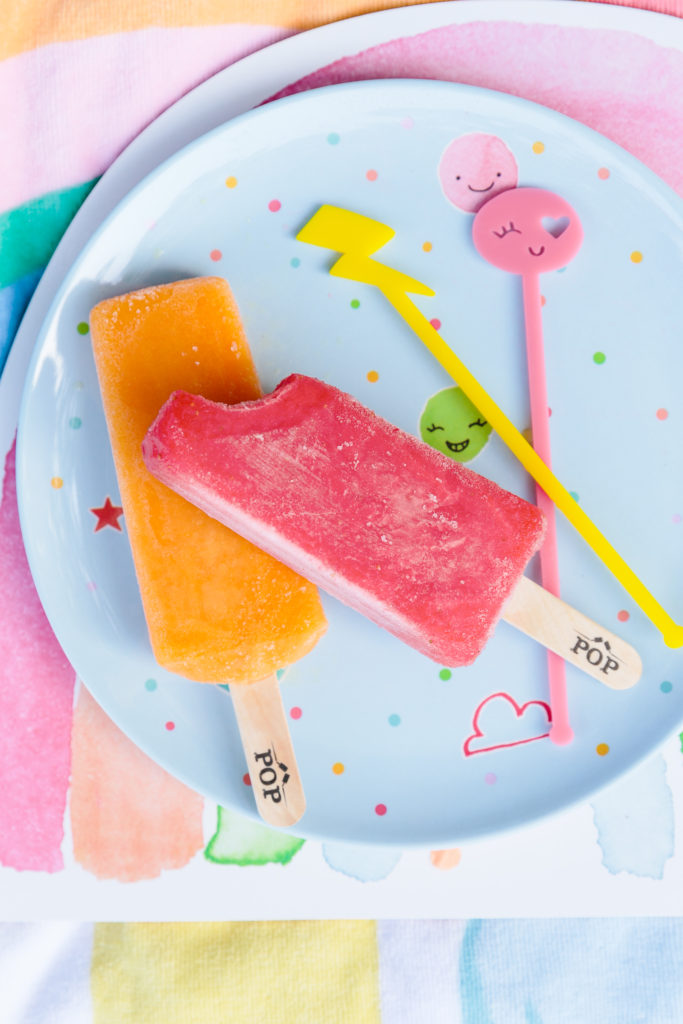 Time for a real cute photo op with these adorable Adirondack chairs… Which cracks me up whenever I say it because Royale could literally never get the word right, haha, I hope you read this and laugh lady!!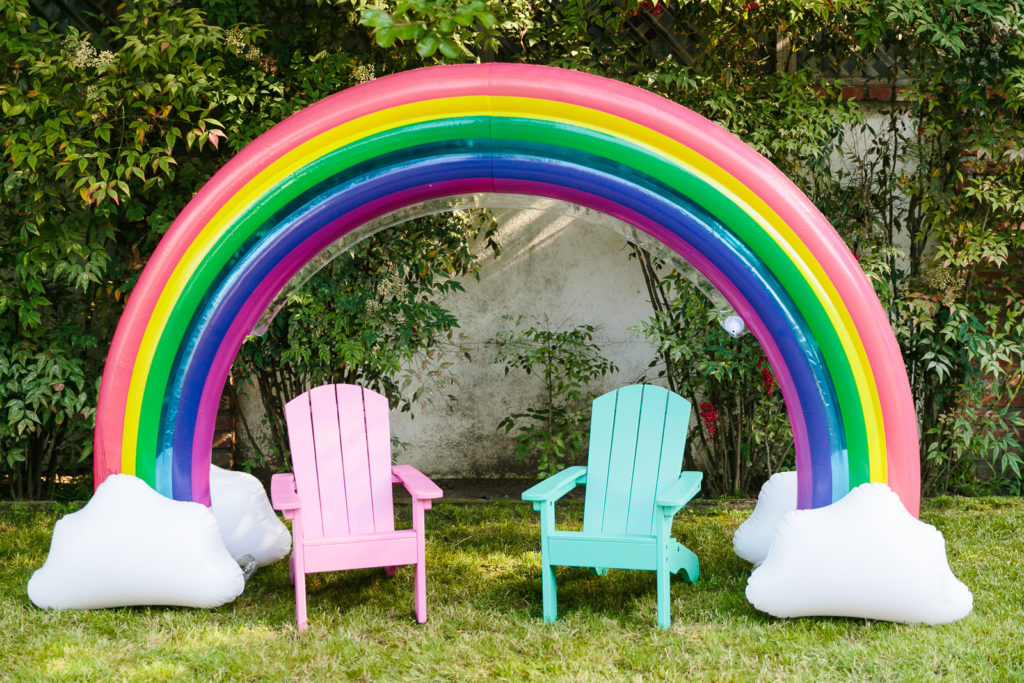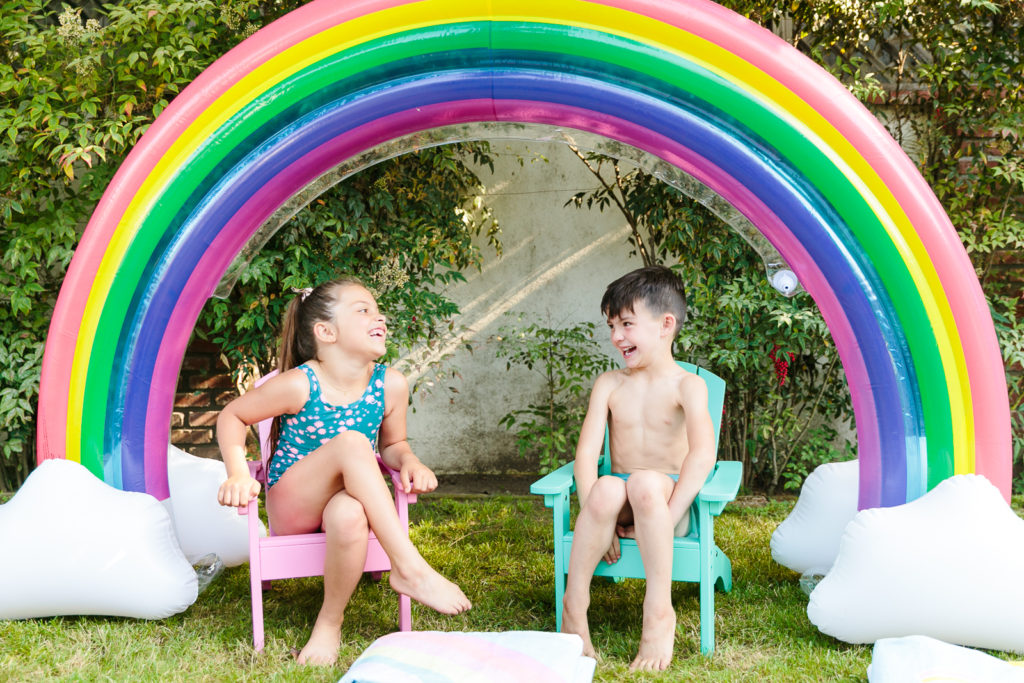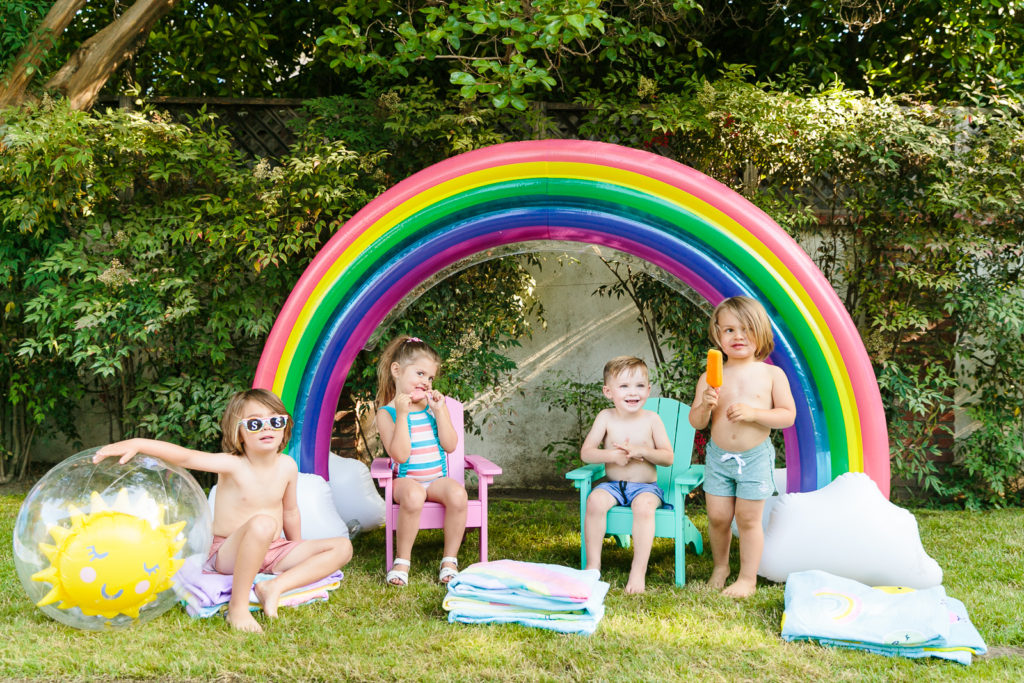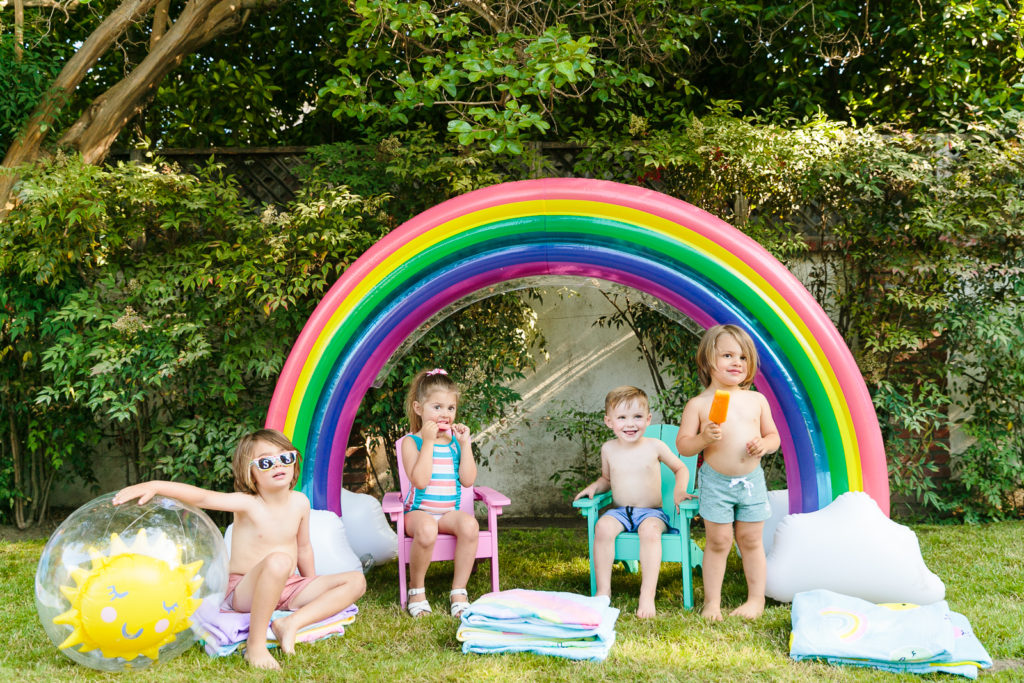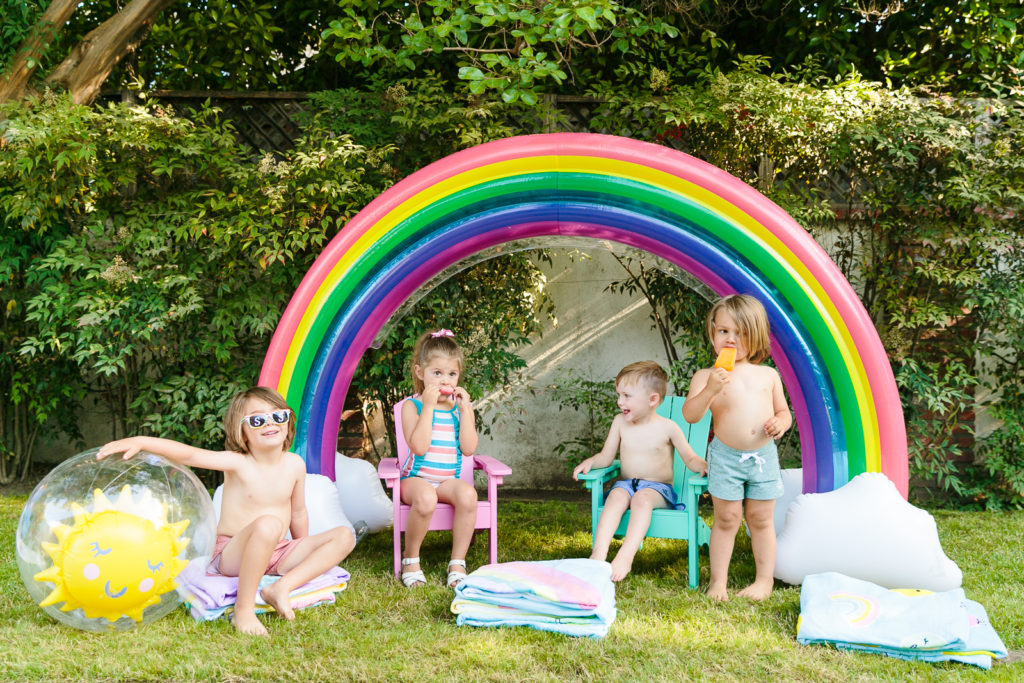 So much summertime goodness…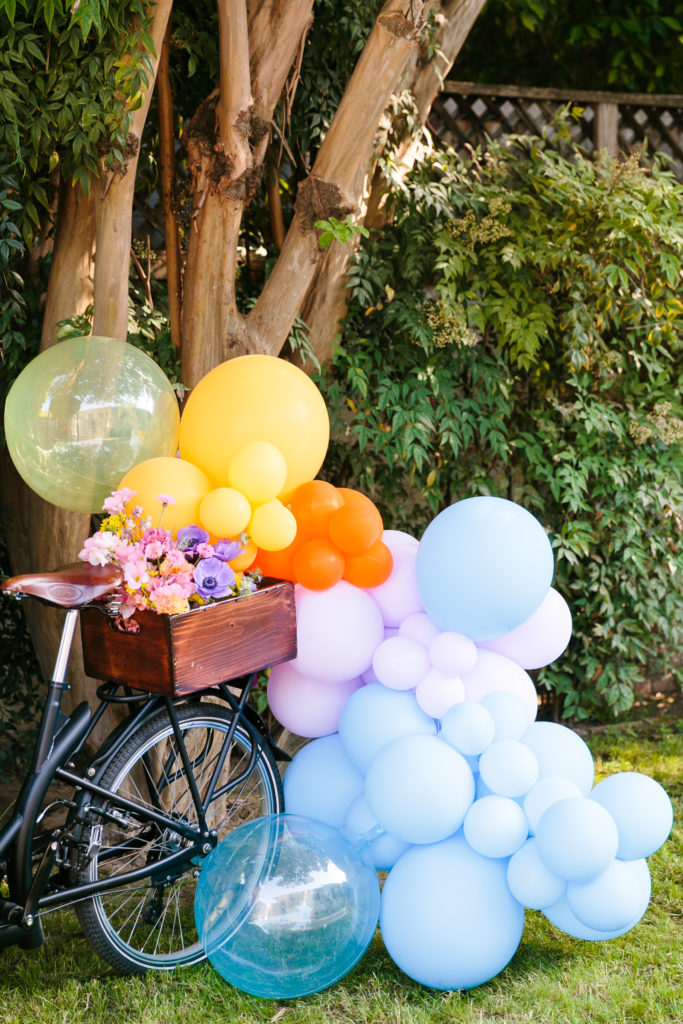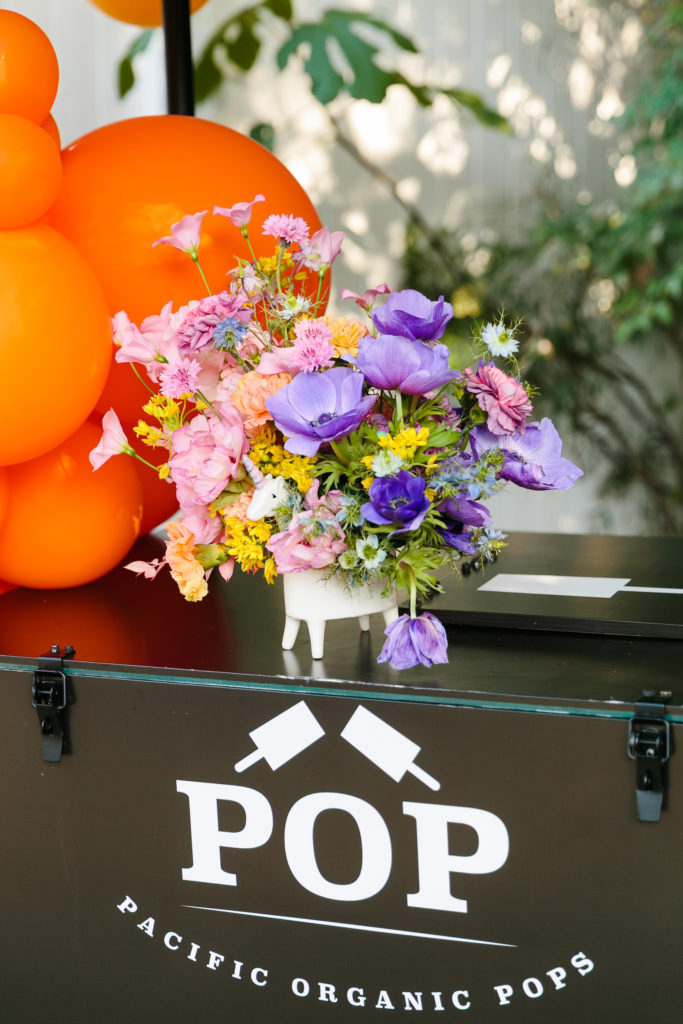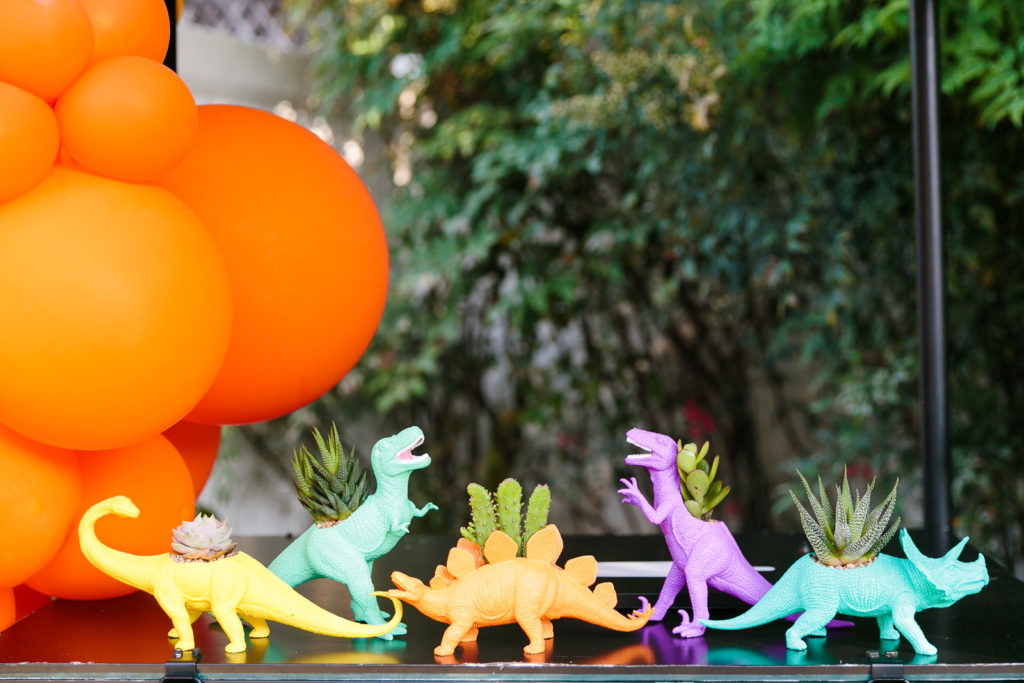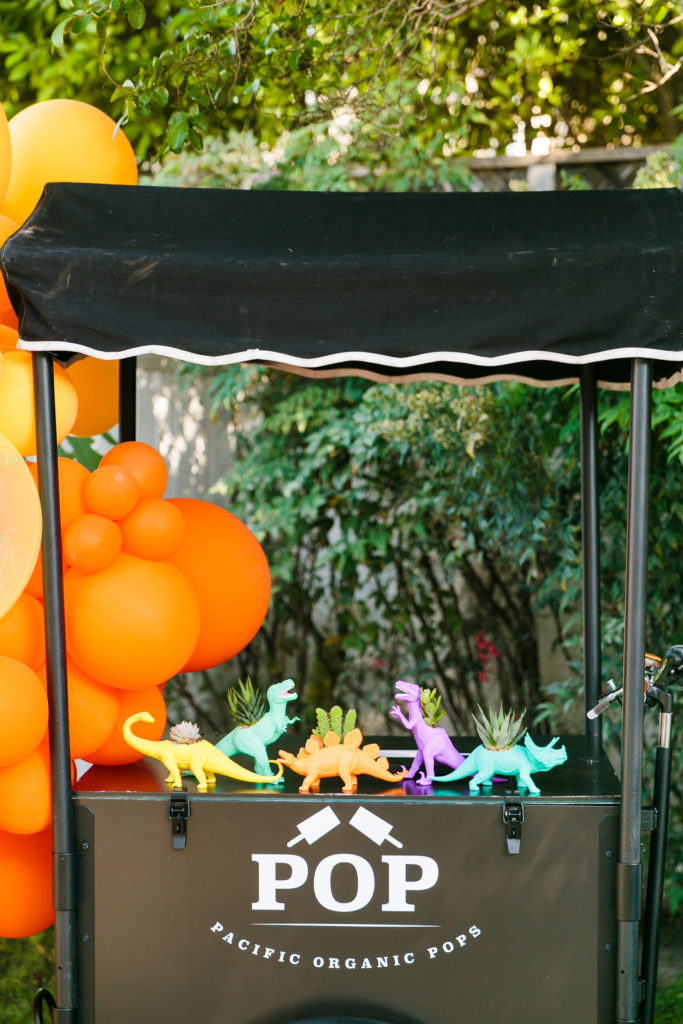 Little loungers!!! The towel collection at PBK is pretty top notch… Make sure you get yours, we are set for summer with ours!! Shop our picks at the end of the post!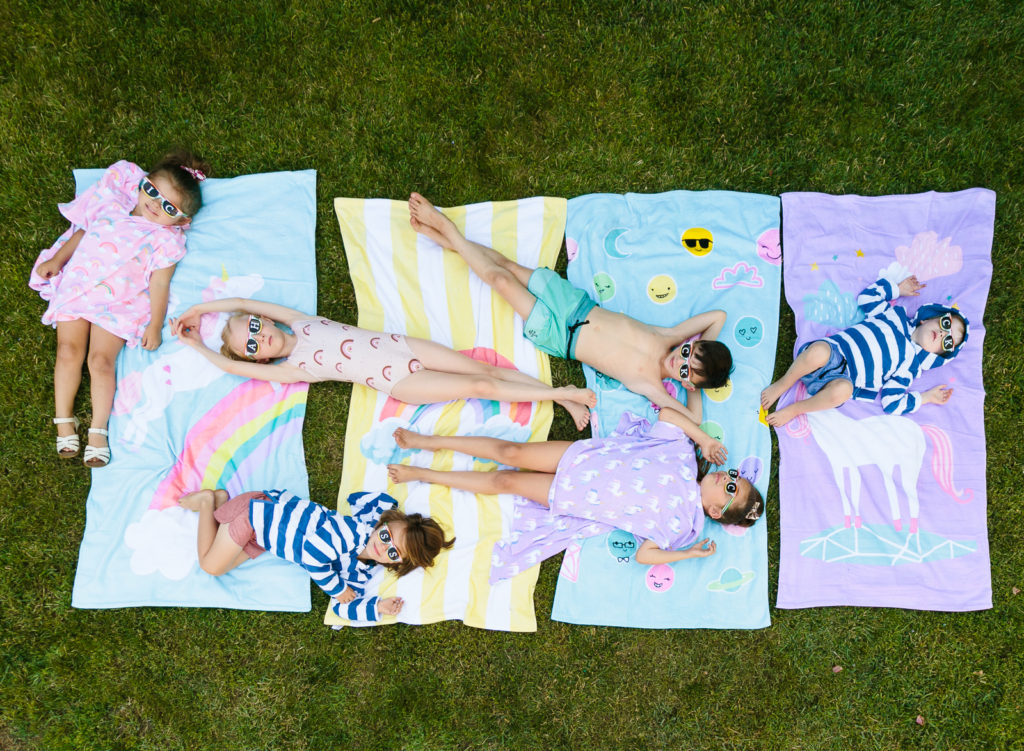 Obviously we had to test out the sprinkler toys!!! The look on their faces says it all! Pure joy and happiness!!! SO MUCH FUN!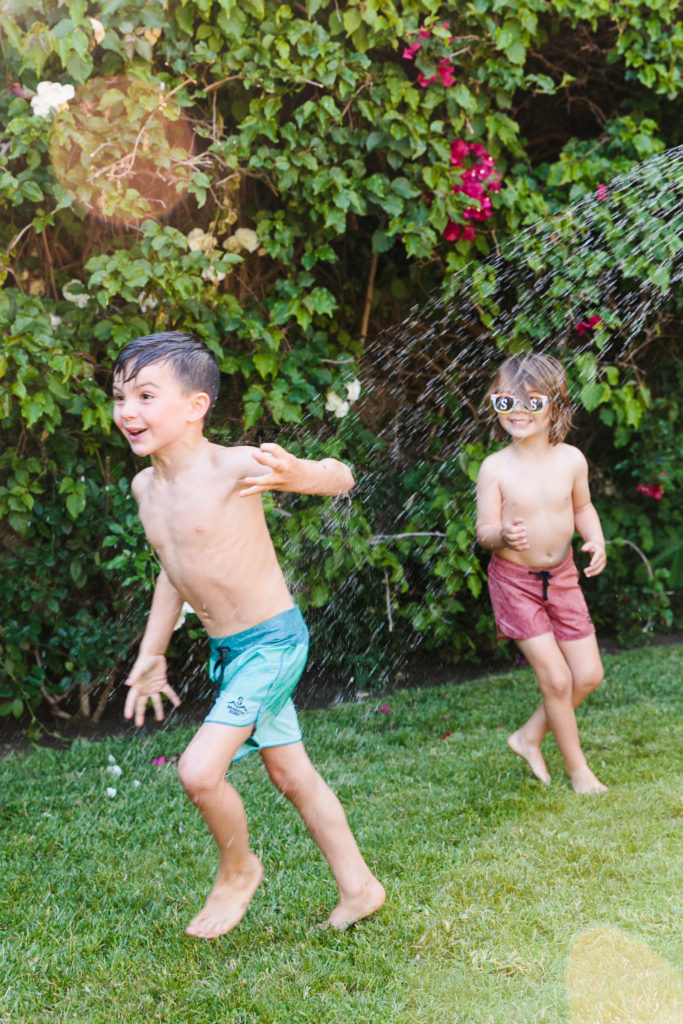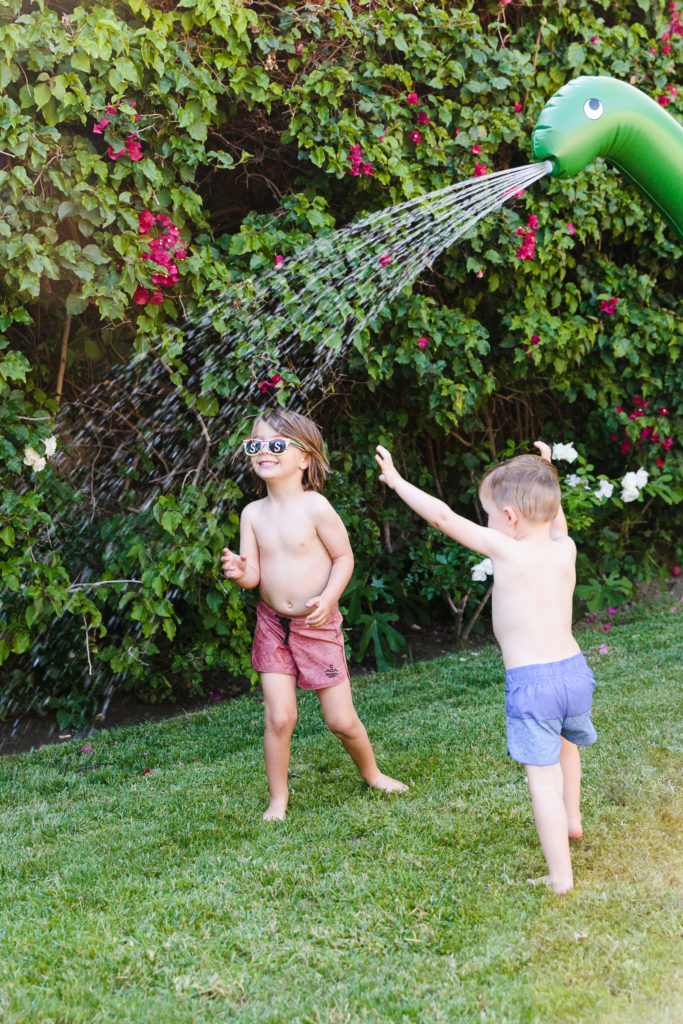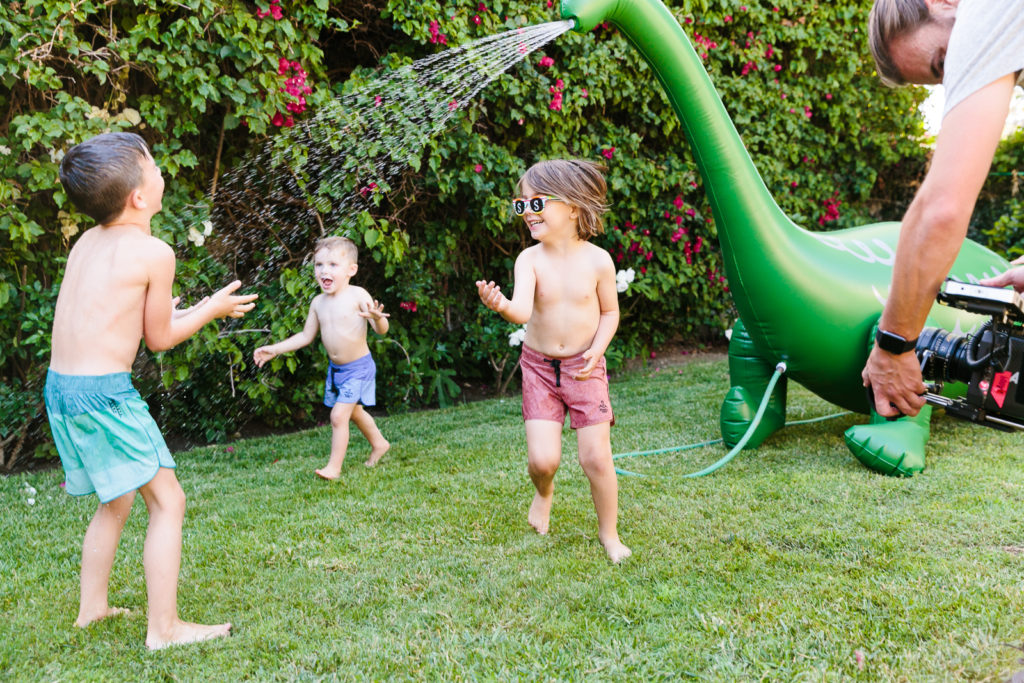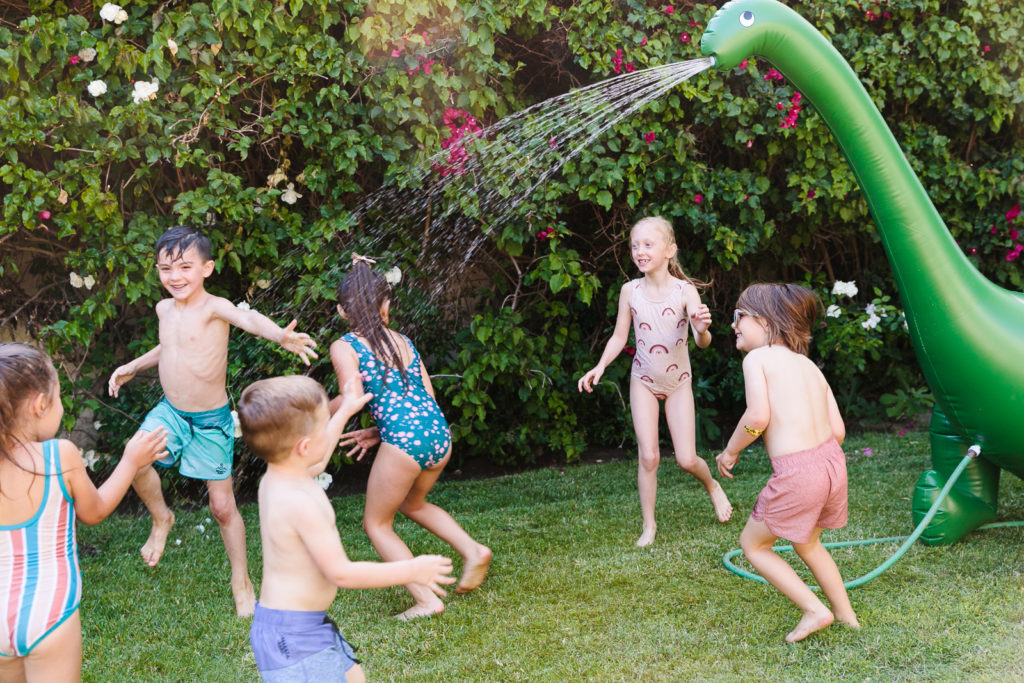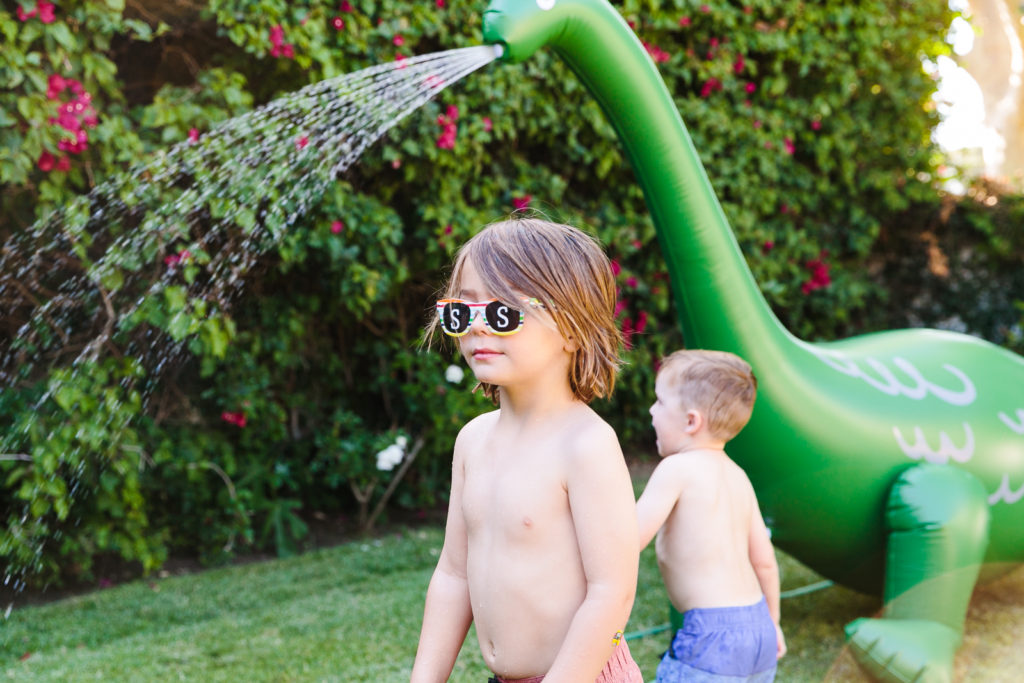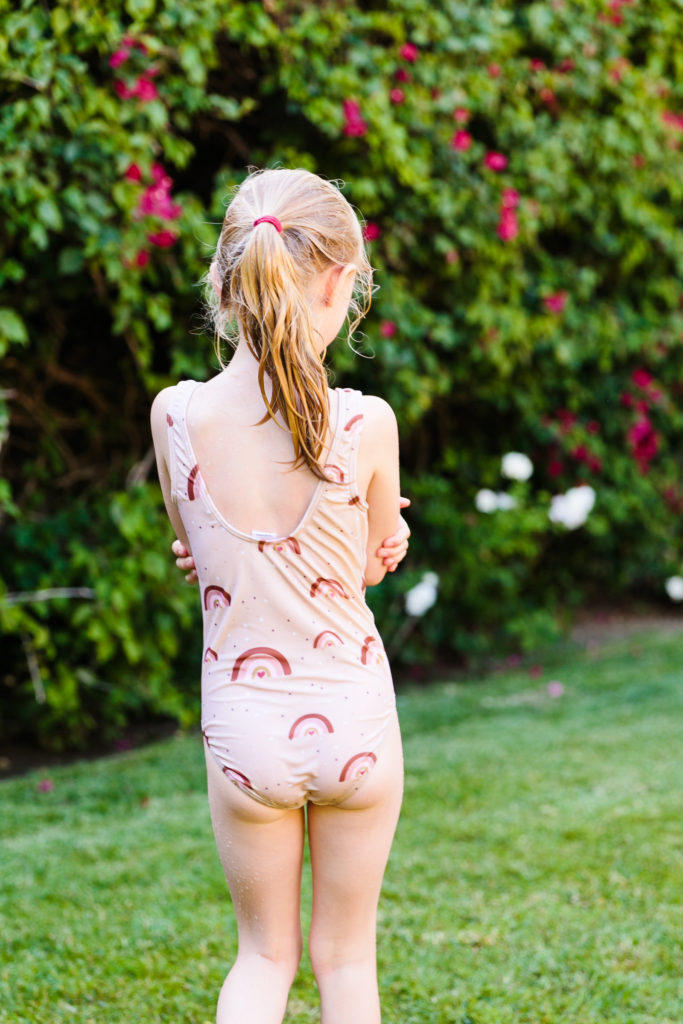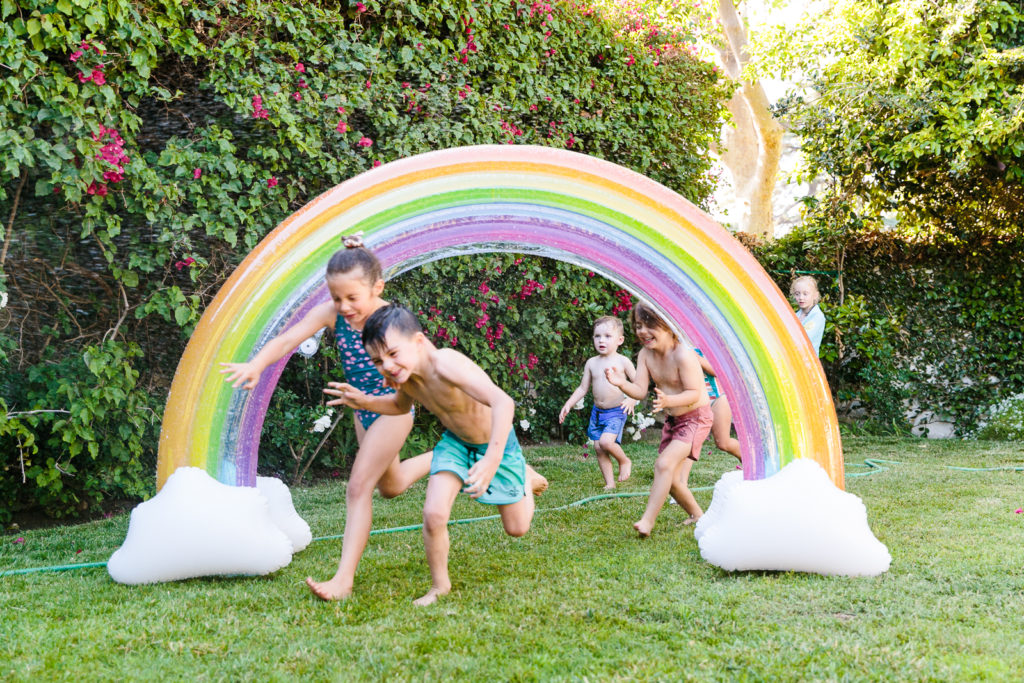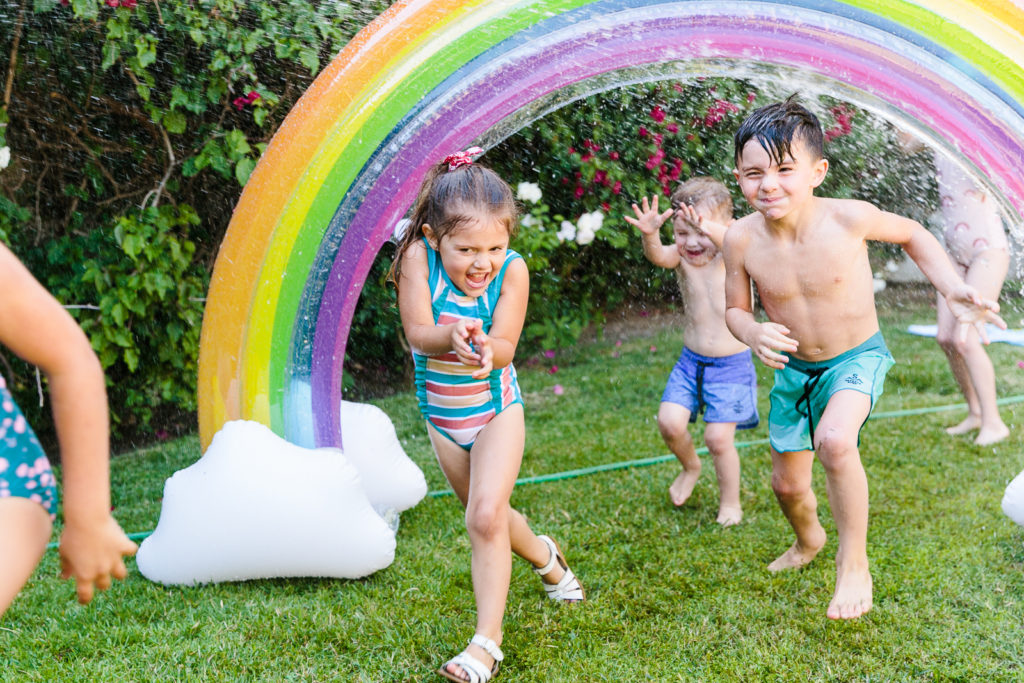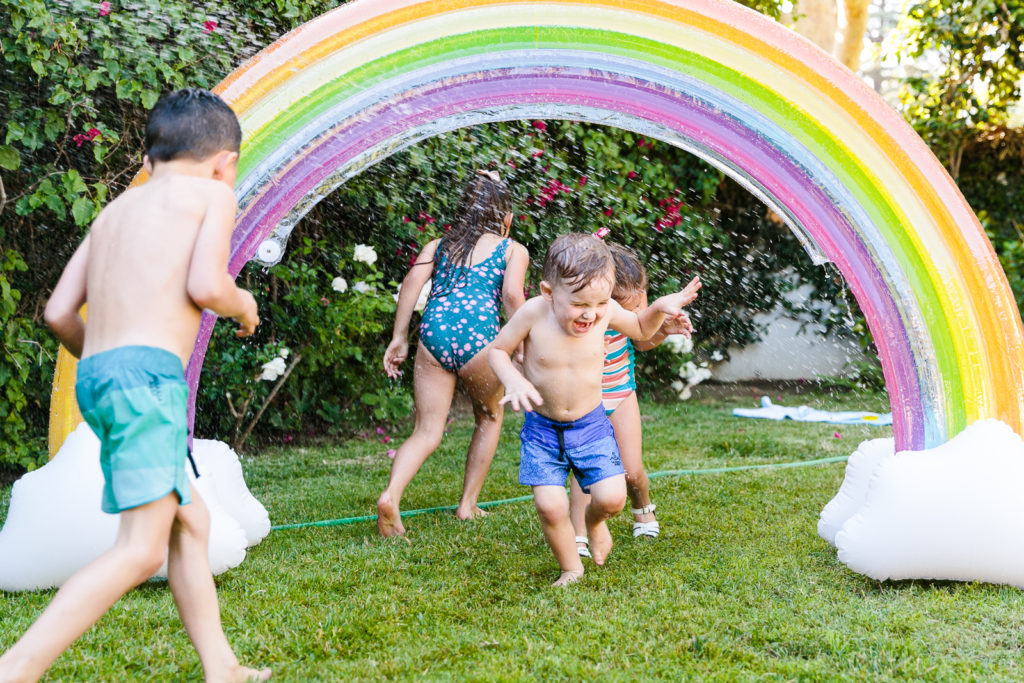 And that's a wrap! A beach wrap, haha! Now scroll down a little bit, shop all the goodies, and have the most epic summer EVER!!!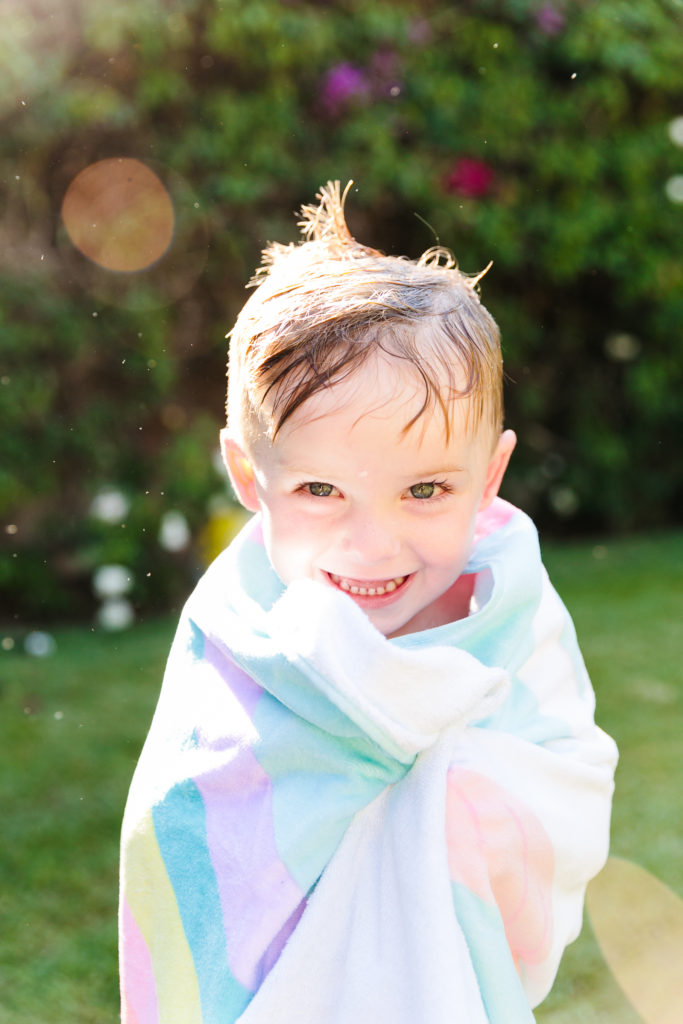 xx
Jacquelyn