I was so excited and honored when I was asked to be Laguna Supply's shop girl for this month! Laguna Supply is an amazing boutique with two locations in Orange County; the first in Laguna of course and the second in Corona Del Mar. The vibe of their pieces is the epitome of California cool, laid back with a big pop of style. I of course wanted everything I tried on!! We decided to showcase dresses that I would love to entertain in, because hey, that's what we do here! Owner Laura Hart and I chose a few of our favorites and shot them all at my house last week! Keep scrolling to see our favorites and stay tuned for more fun outfit inspiration!!
Photos by Ed Pulella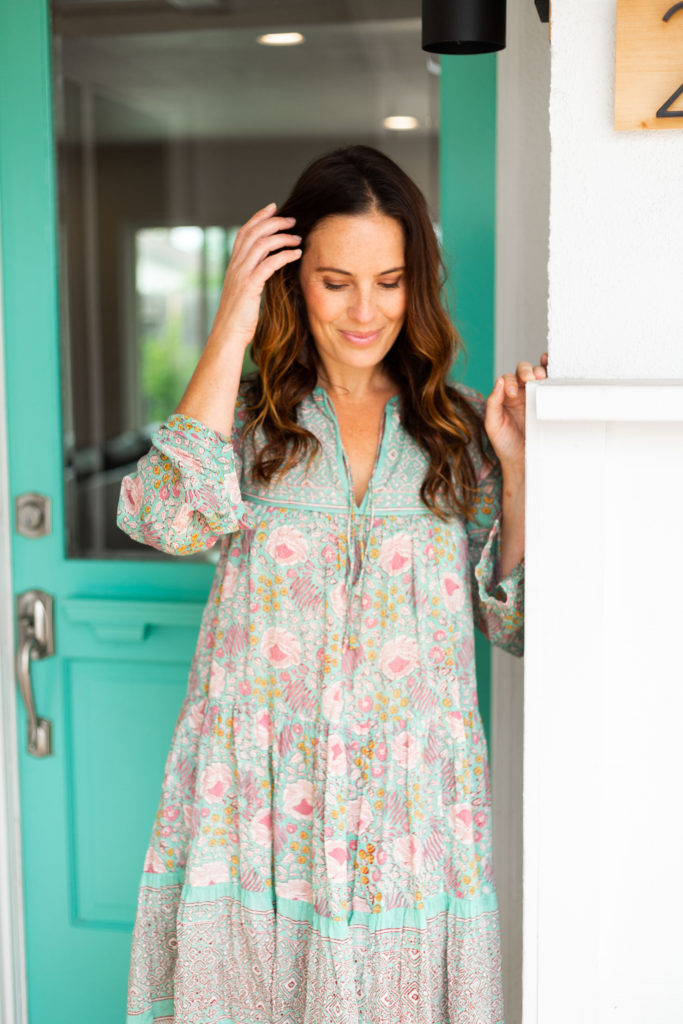 I fell in love with this gorgeous Matta Yamini dress the minute I saw it. The boho feel, the light airy texture and the beautiful print were calling my name! This dress is perfect for entertaining a dinner at your house and sharing a glass of wine with guests – sandals are great but even bare foot is fine with me!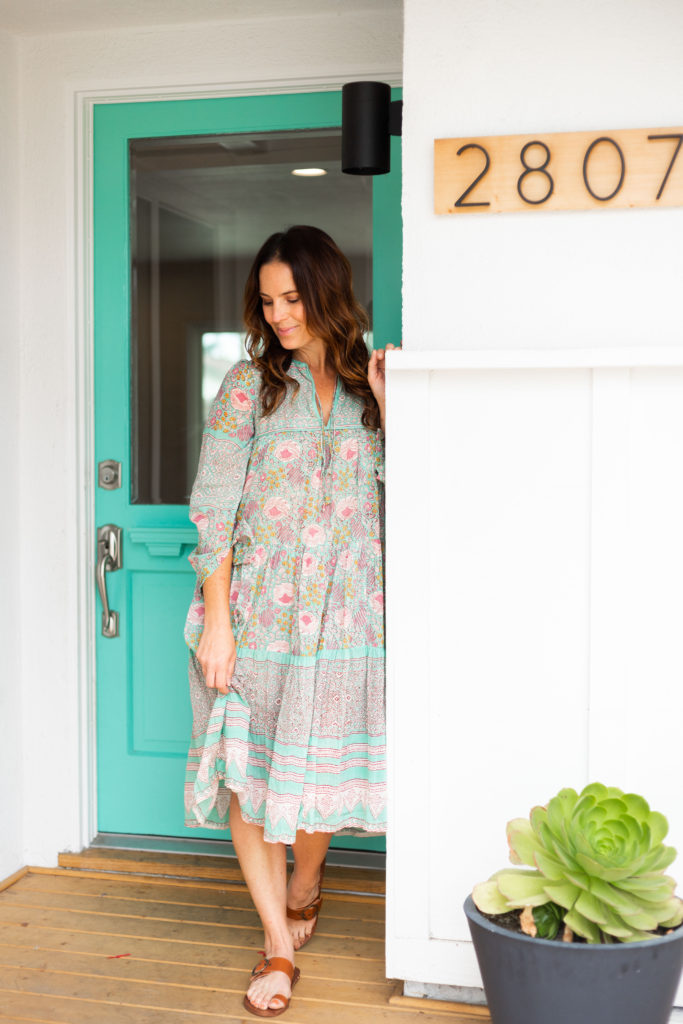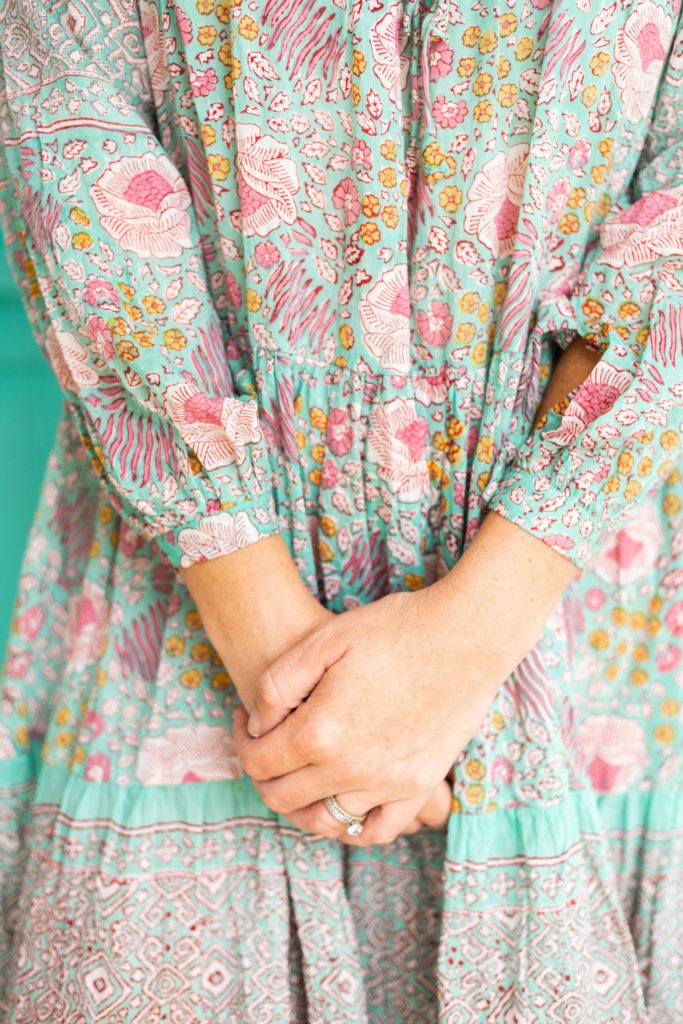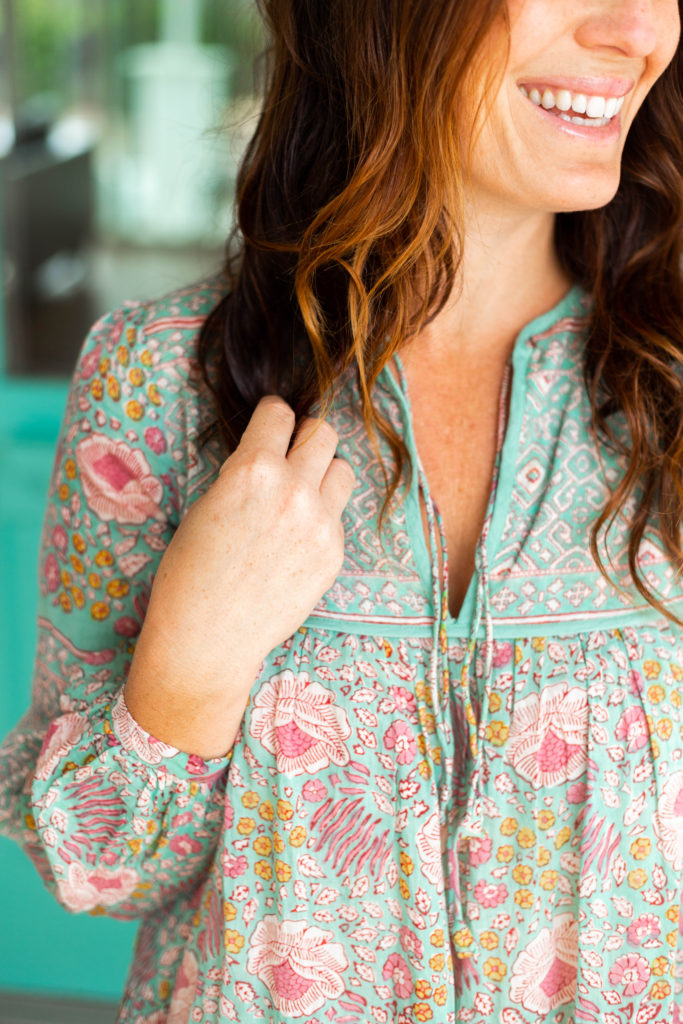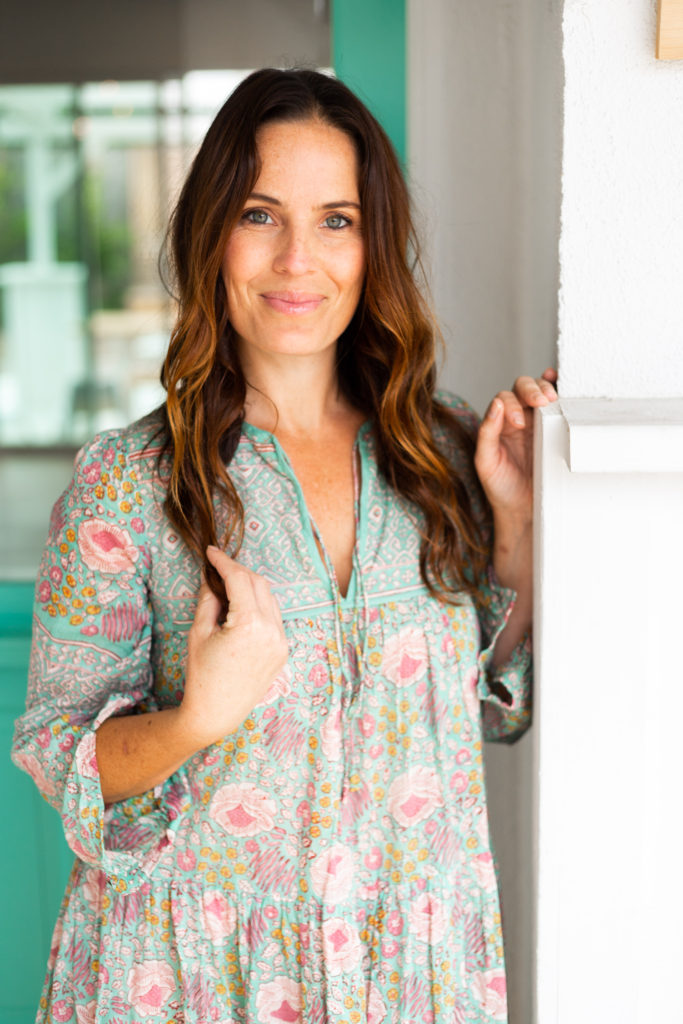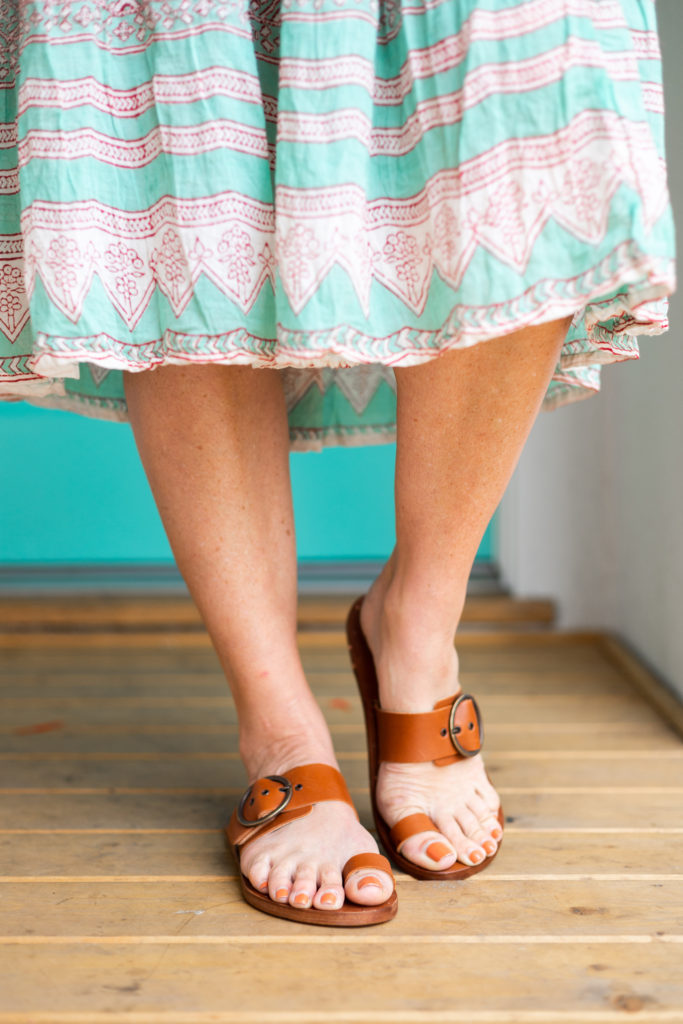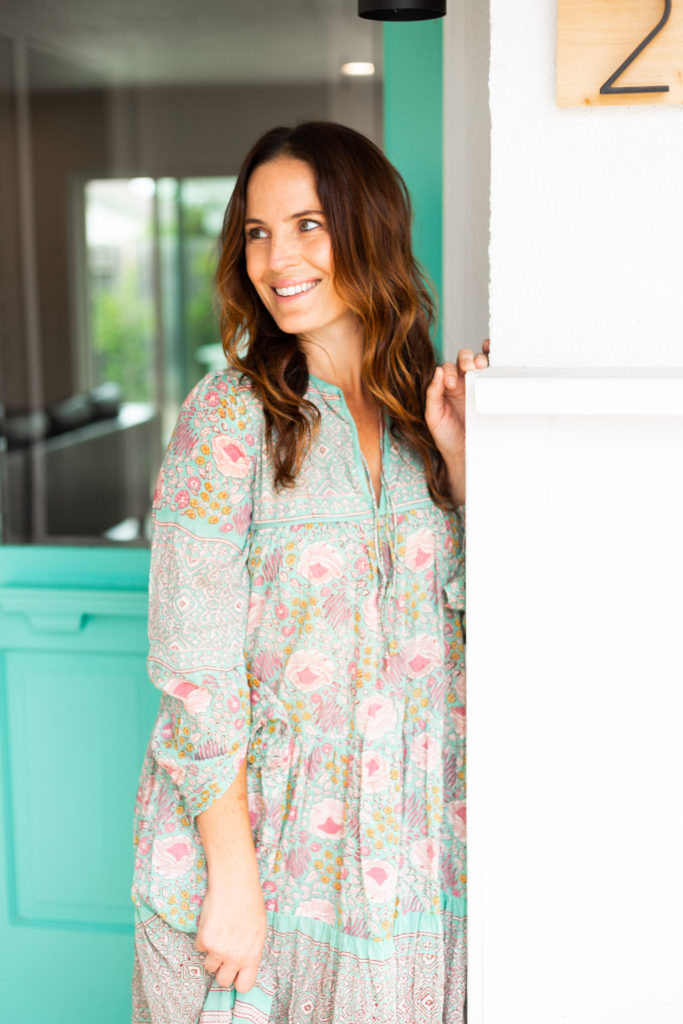 Next up is this flirty summer frock by A Piece Apart. I could live in this all summer! It's light and breezy and I love how you could dress it up or down. I would definitely pull this one out for the 4th of July or any big summer holiday where you know you're going to be busy entertaining but want to stay cool and look cute!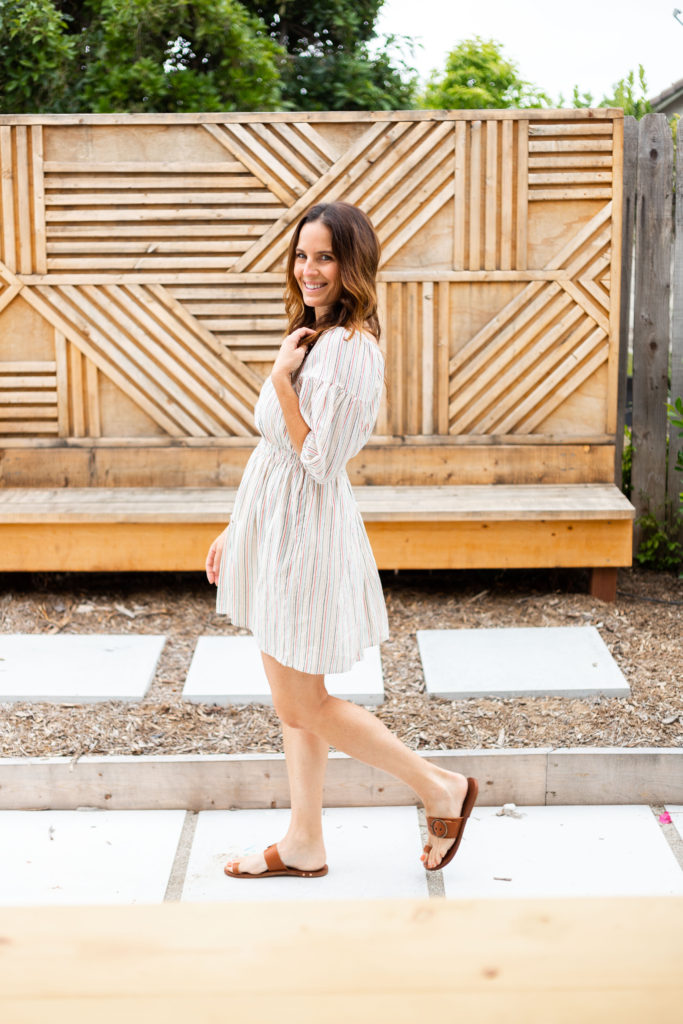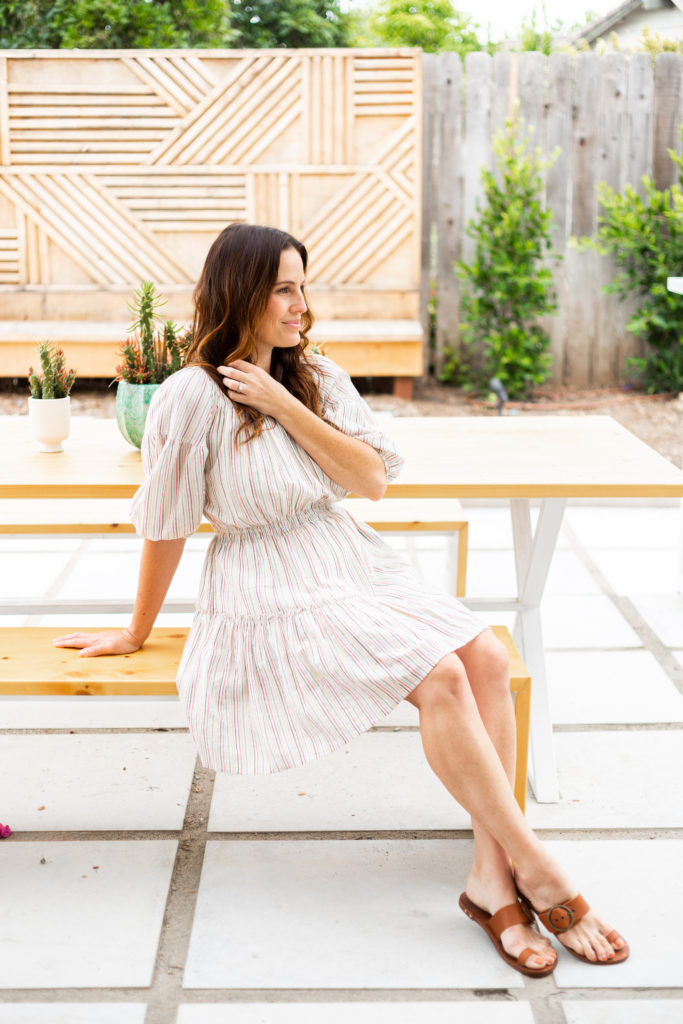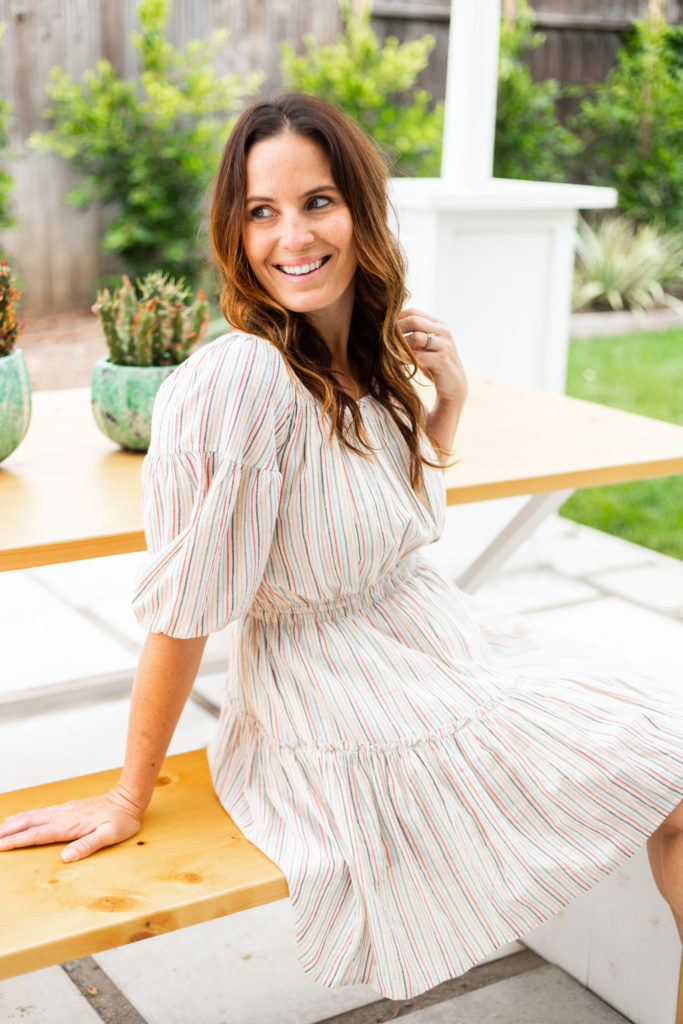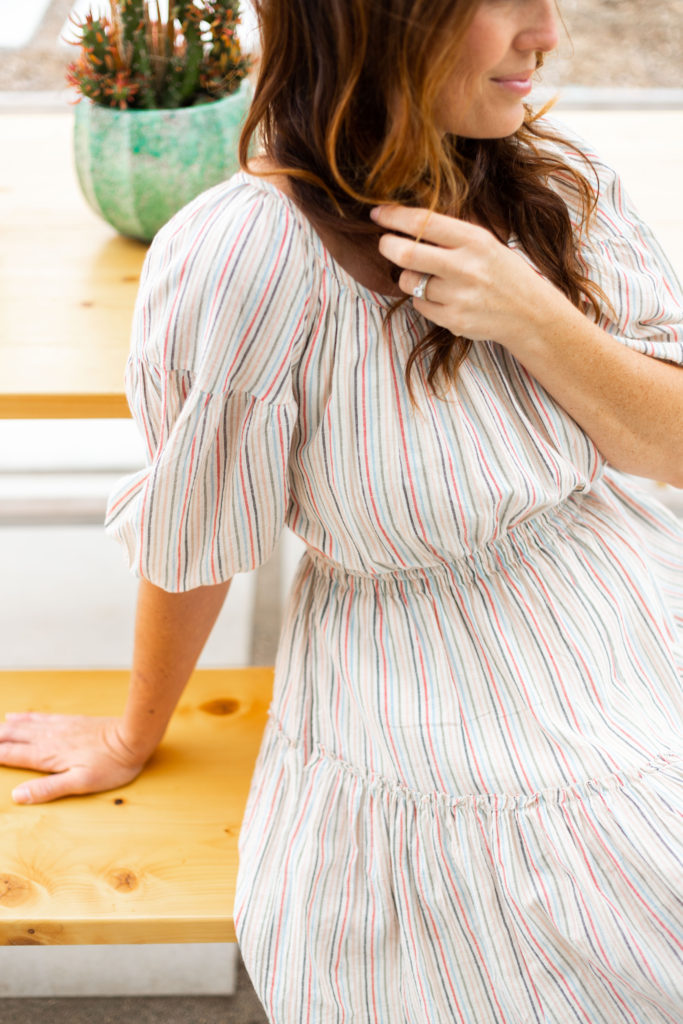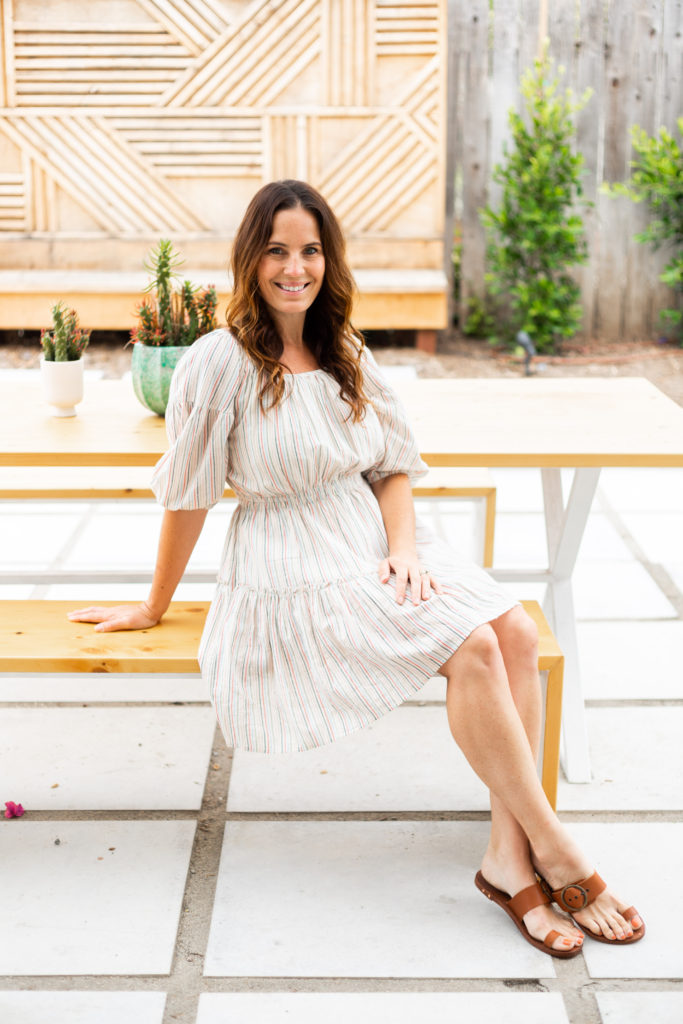 Lastly, one thing I really love about summer is being able to wear all that color!! A statement dress like this is just the ticket! The fun colors and stylish look of this Marta Matilda dress is exactly what I'm talking about. I'll serve my guests rosé I'll day if I get to wear this showstopper! Plus, it's super comfortable which is obviously key when being the hostess with the mostest!!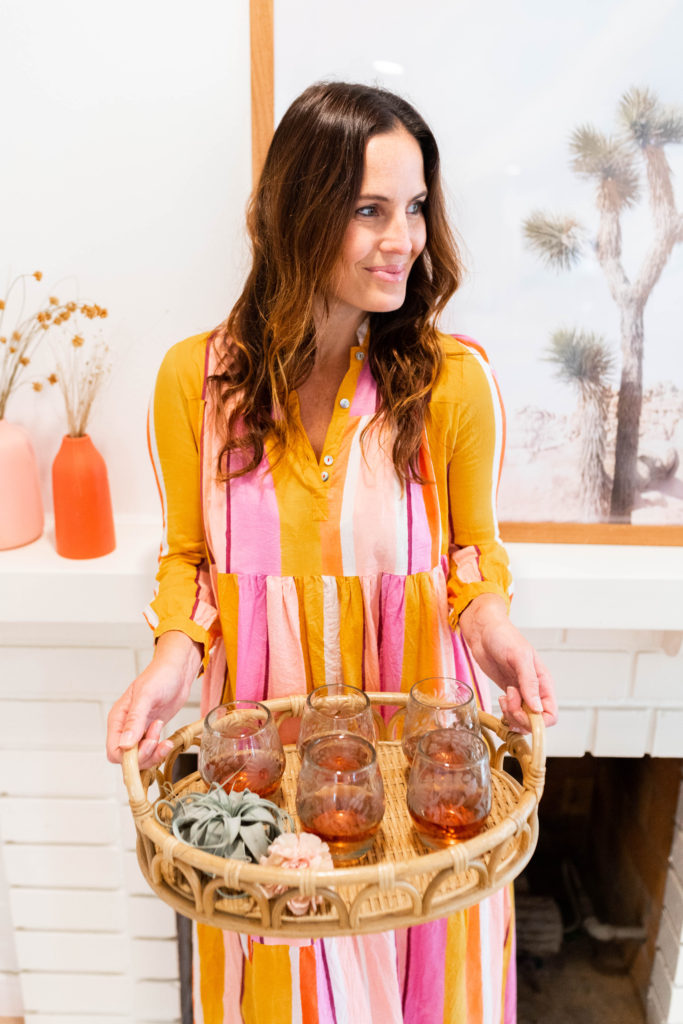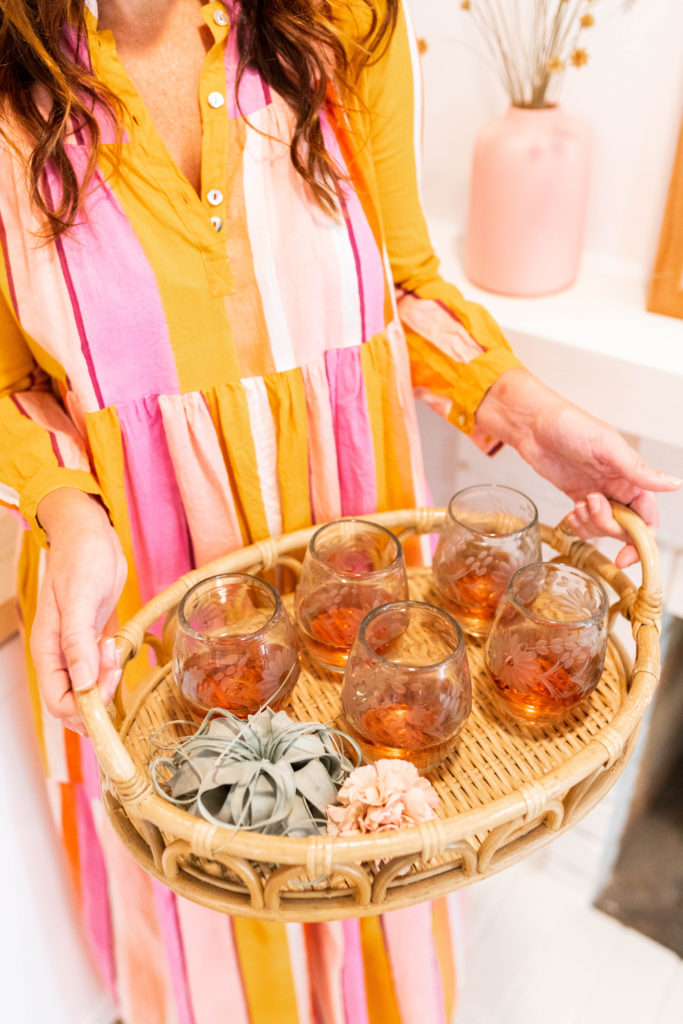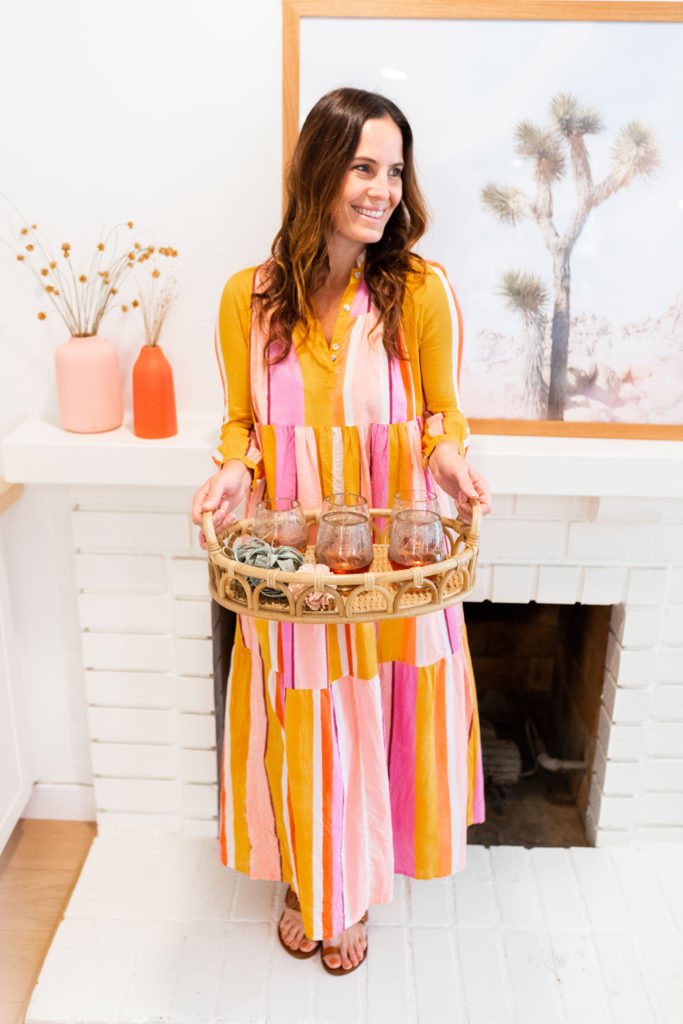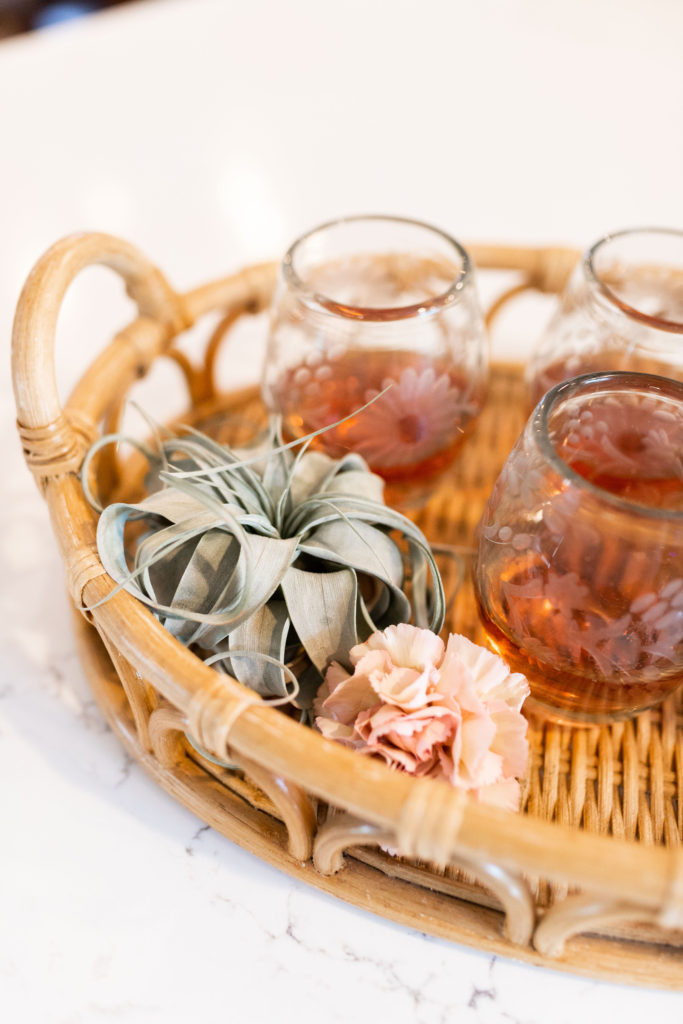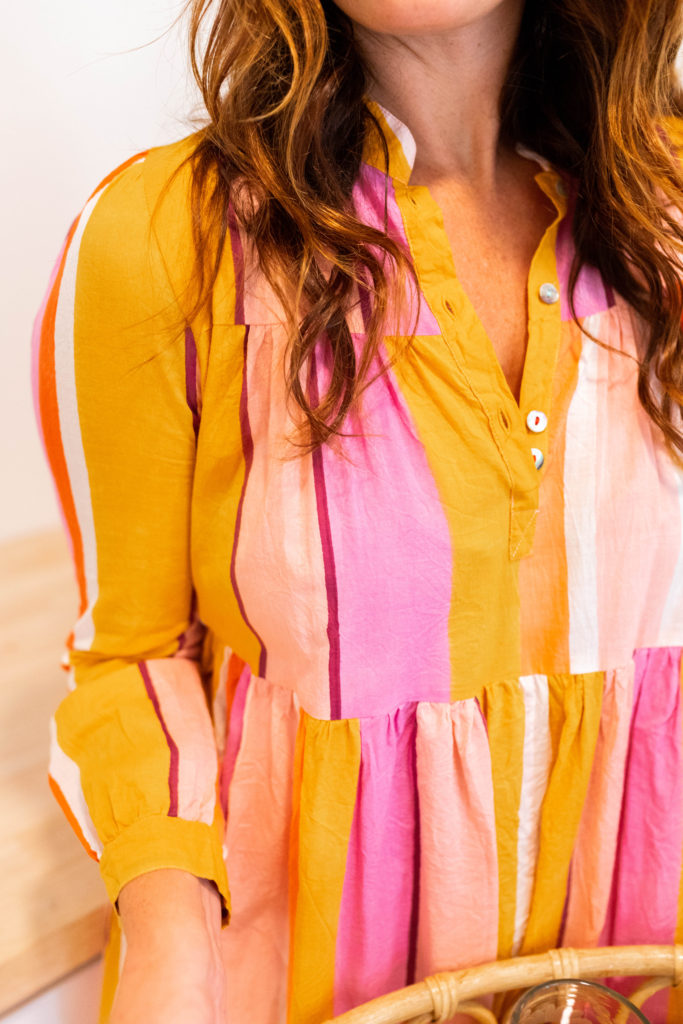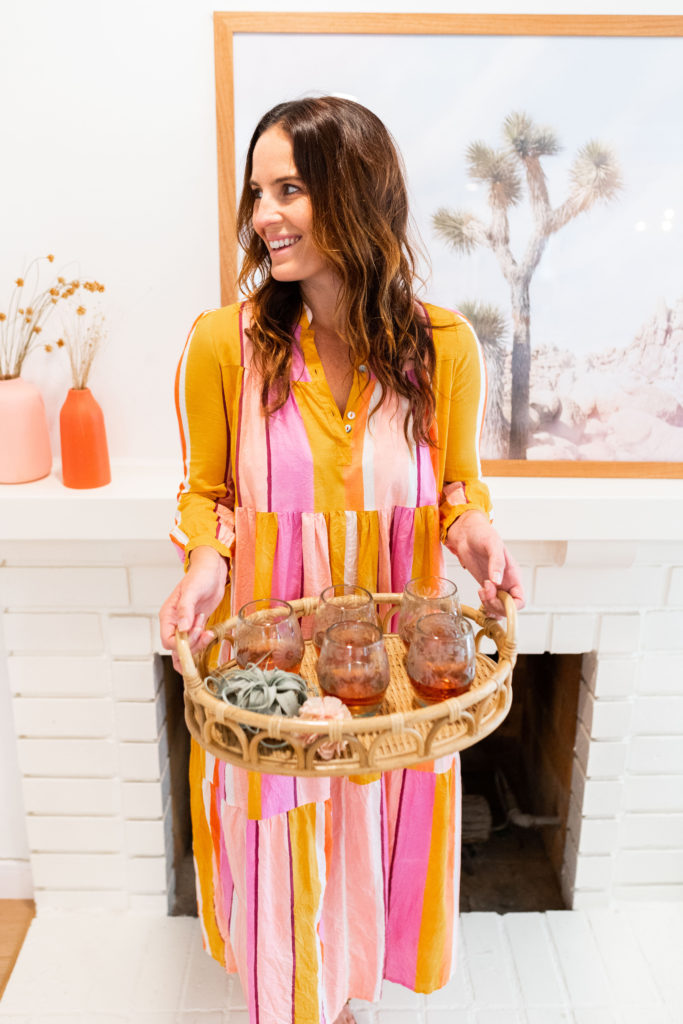 Stay tuned for more fun outfit inspiration from Laguna Supply, and if you get the chance go shop there this summer!
xx
Jacquelyn