I'm so excited to share this beautiful wedding today! I've known Taylor for quite some time now through her amazing mom Cam! Cam is the lady that keeps my butt in line when it comes to working out, I featured her way back when here. When Taylor got engaged at the end of 2018 we started chatting and helping her source out venues.
Her and her fiancé Taylor decided on Hotel San Cristobal in Todos Los Santos, and when I say it's a dream location I mean it! We helped plan and design remotely and let the amazing staff at Hotel San Cristobal take care of the rest! Taylor was the most gracious and beautiful bride, her impeccable style shines through each element of the wedding.
Keep scrolling to see all the stunning photos by Lexi Hatch Photography and head on over to Green Wedding Shoes where we are featured today!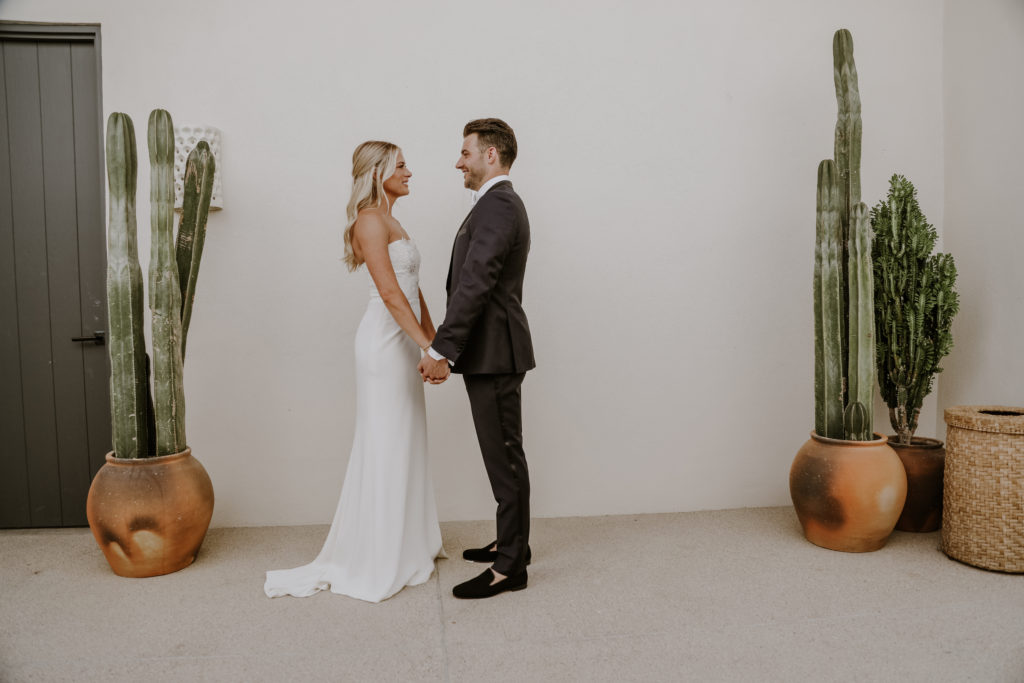 First off, this place… Man, what I would do to be there right now!!! Such a pretty spot to bring all your nearest and dearest! Who wants to go to Hotel San Cristobal ASAP?!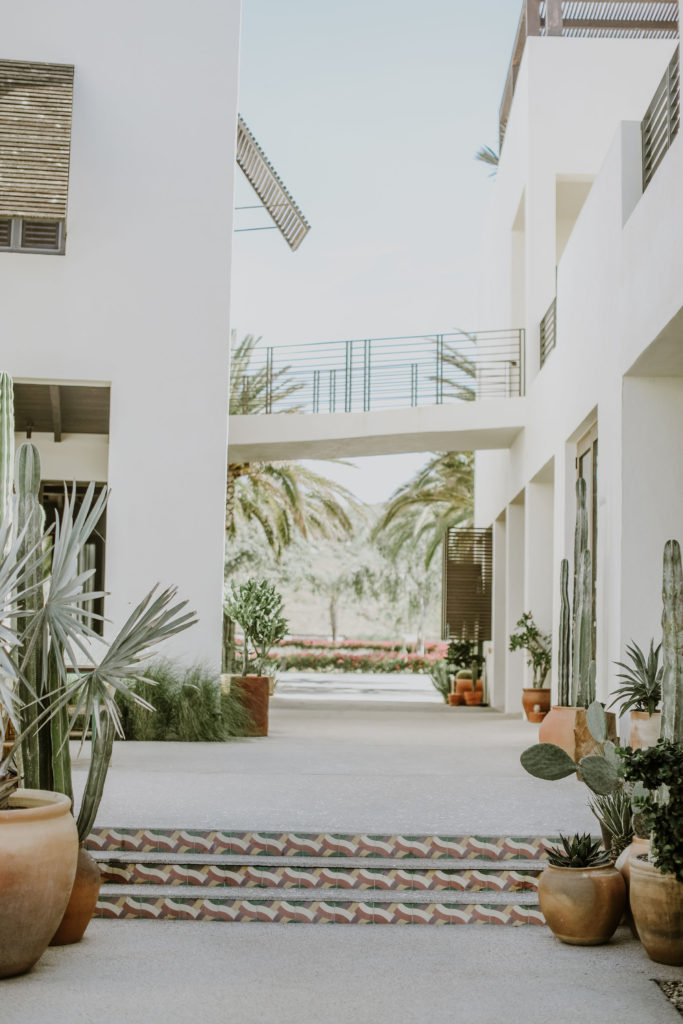 Here are a few words from our bride Taylor on finding their venue and making the wedding day about the two of them…
Our inspiration for the day came from the natural aesthetic of the San Cristòbal in Todos Santos, Mexico. We fell in love with the San Cristòbal's vibe and how it highlights the beautiful simplicity of Mexico. You would never know that down a dirt road opened up to the sweetest escape right on the beach. Growing up in Southern California we share the same love for the ocean and being able to wake up on our wedding day with an ocean dip and a morning surf meant everything to us. Plus being able to share that with our family and friends was more special than we could have ever imagined.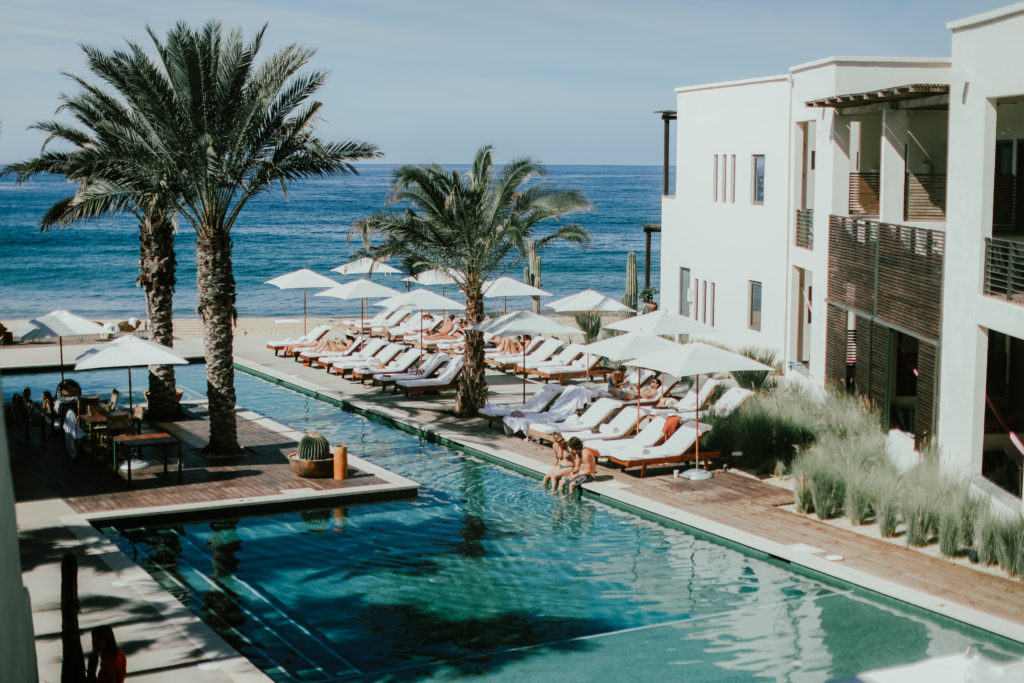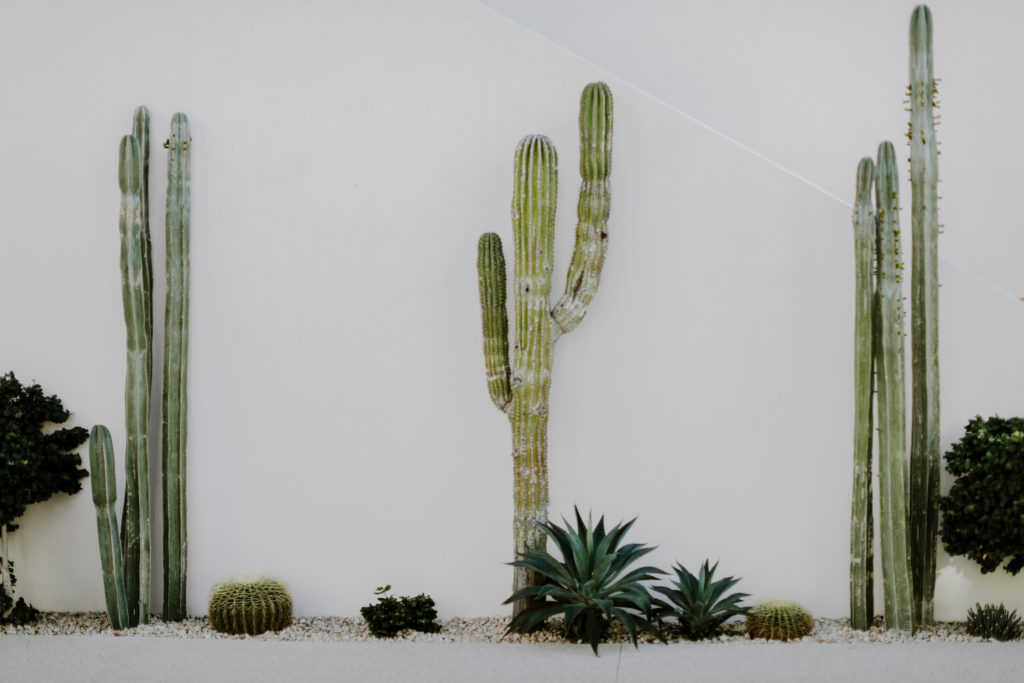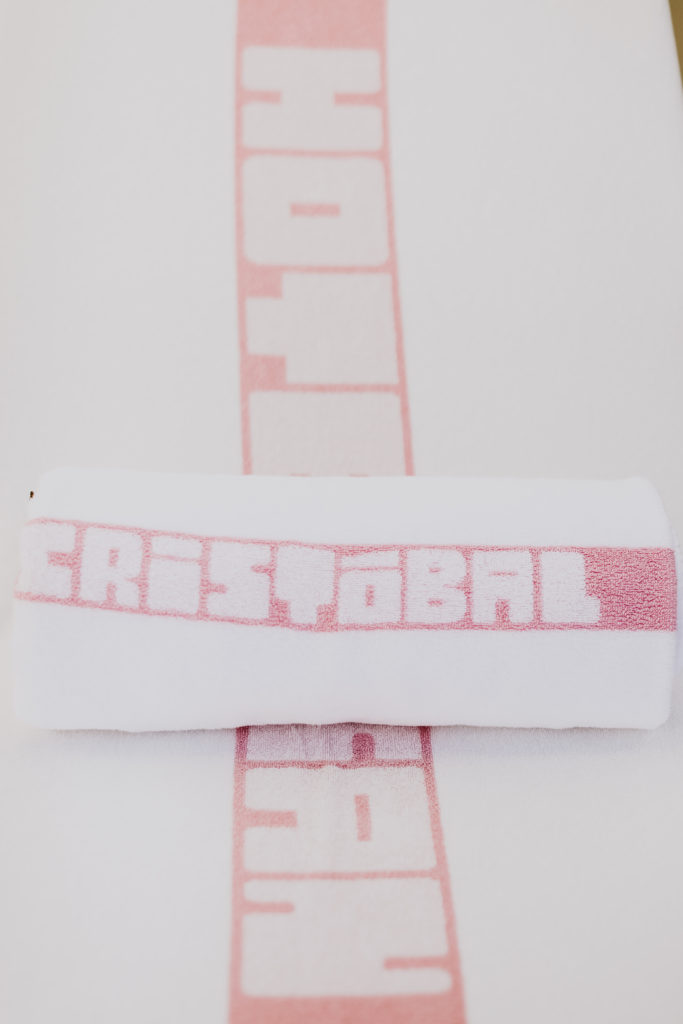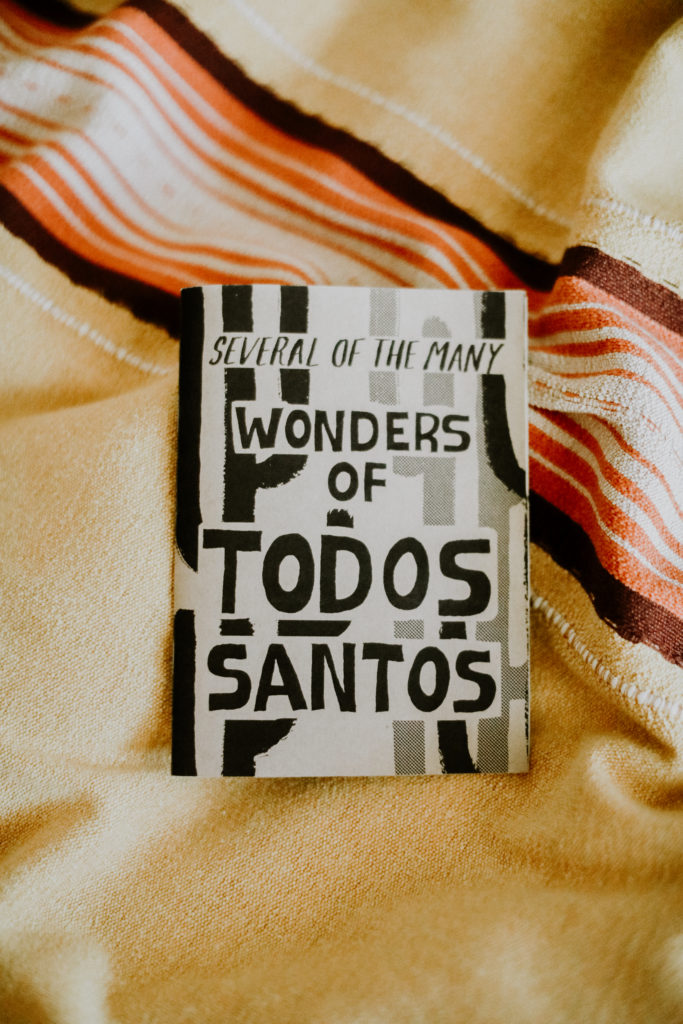 The invite suite by Caitlin Spaulding at Wouldn't It Be Lovely set the tone for the guests with a little Mexican flair in a subdued and stylish way. There was also a gorgeous map highlighting all the best spots in this lovely Baja town.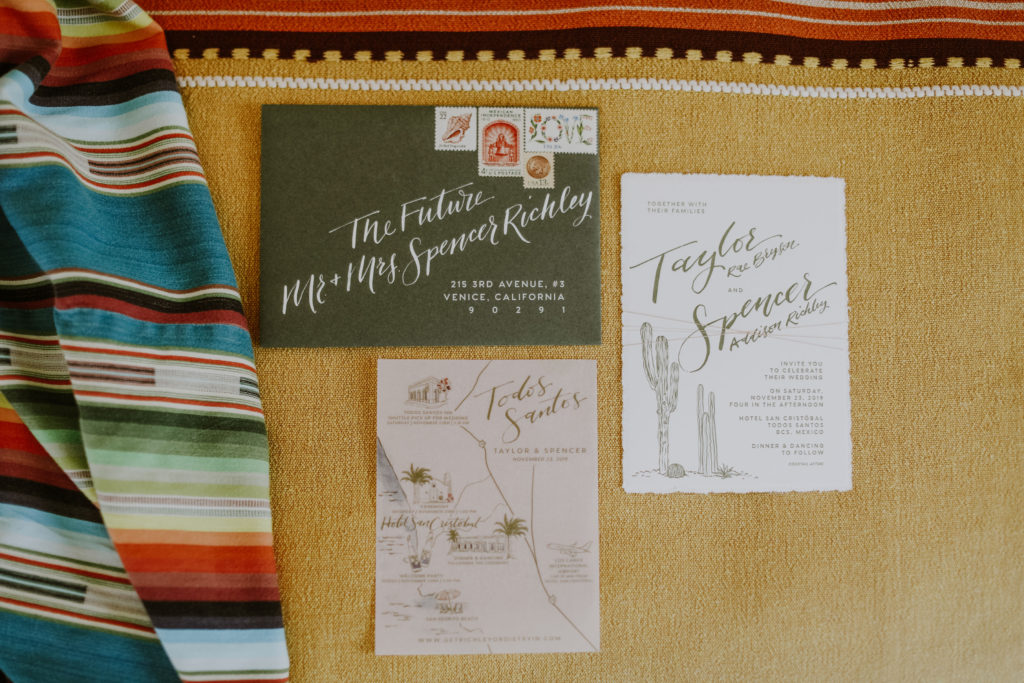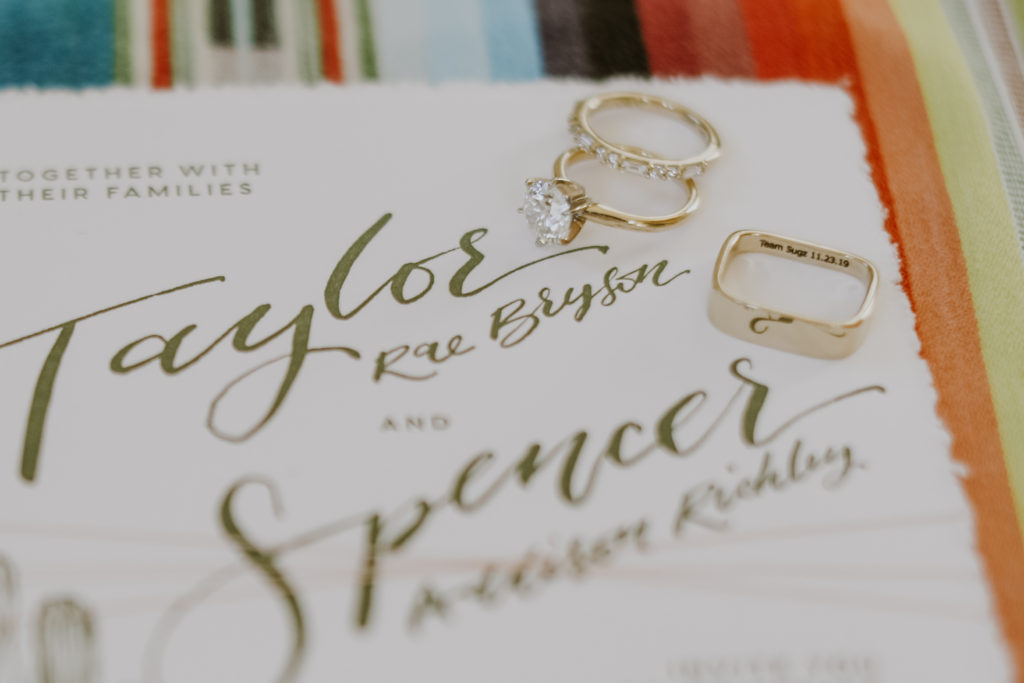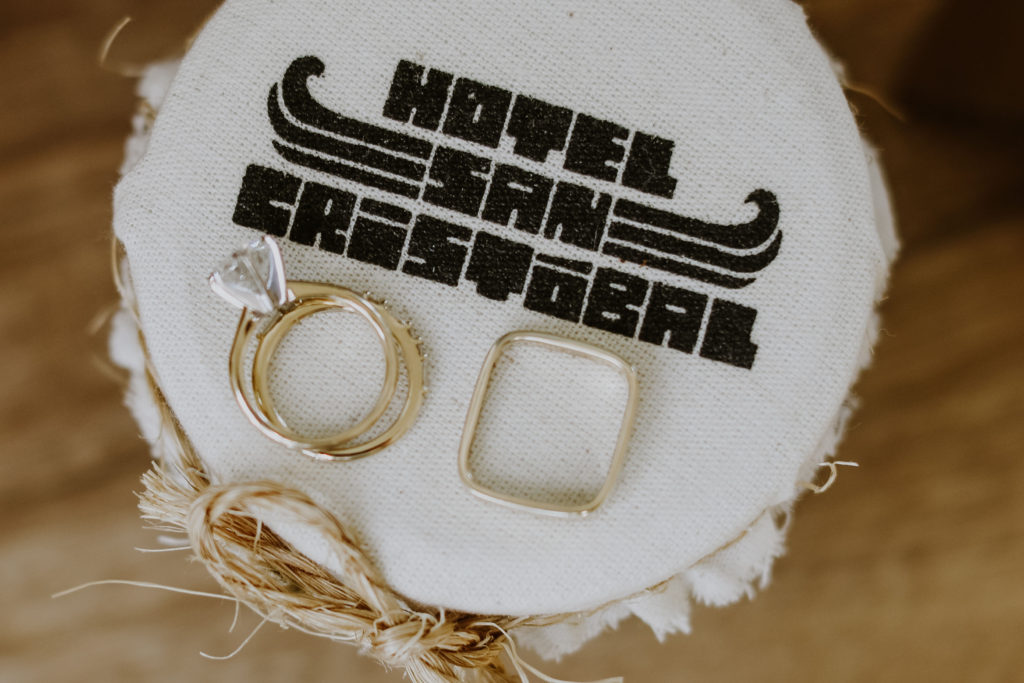 Loving all the textures and colors Lexi used to style the invite suite and the rings!!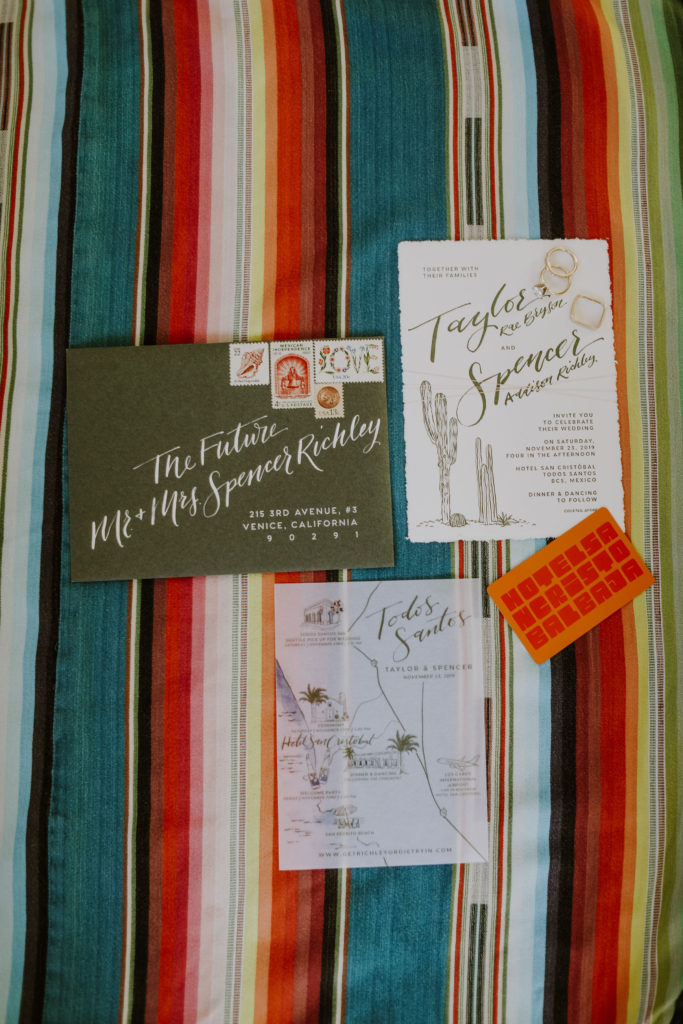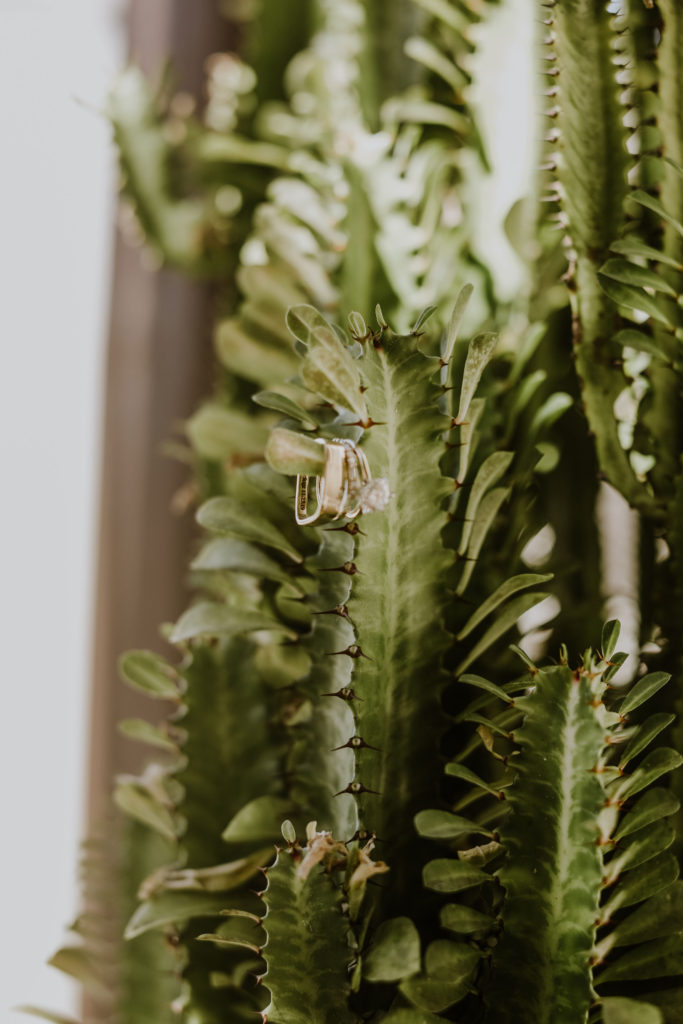 Aren't these shoes so fun?! Taylor chose Loeffler Randall and I think I may need a pair for myself!! All the heart eyes!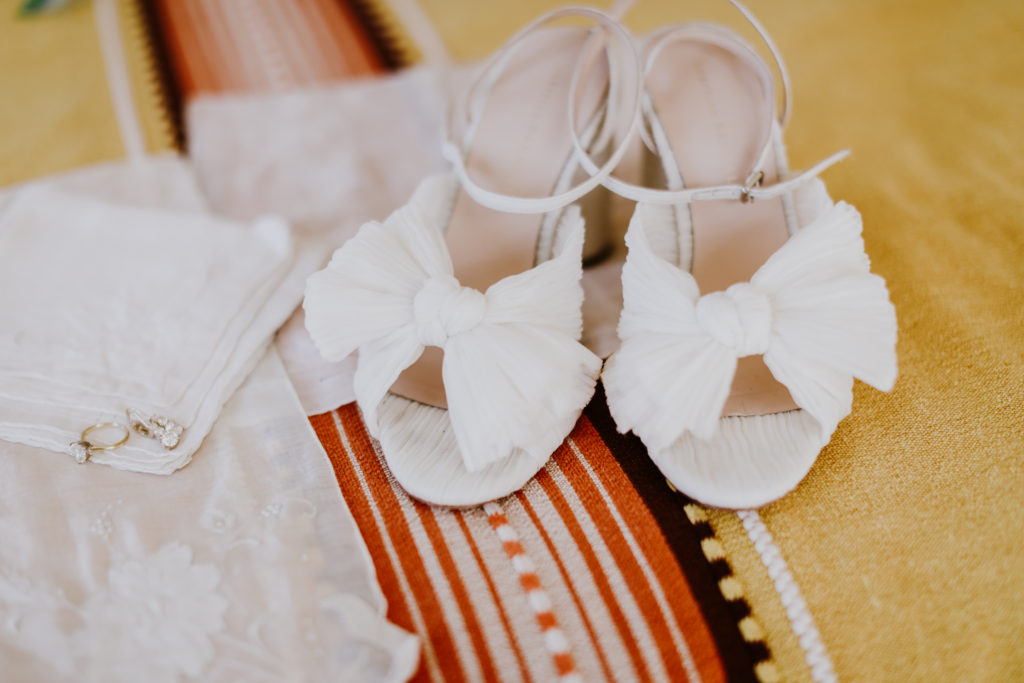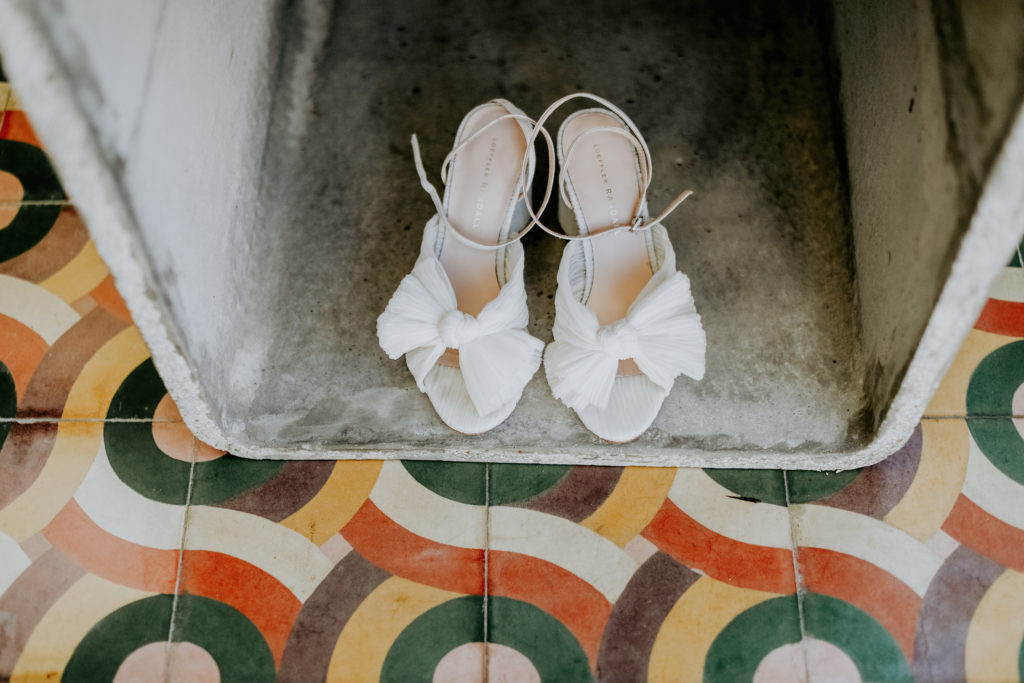 Cute thank you bags were ready for each bridesmaid! Gotta love a bride who spoils her ladies!!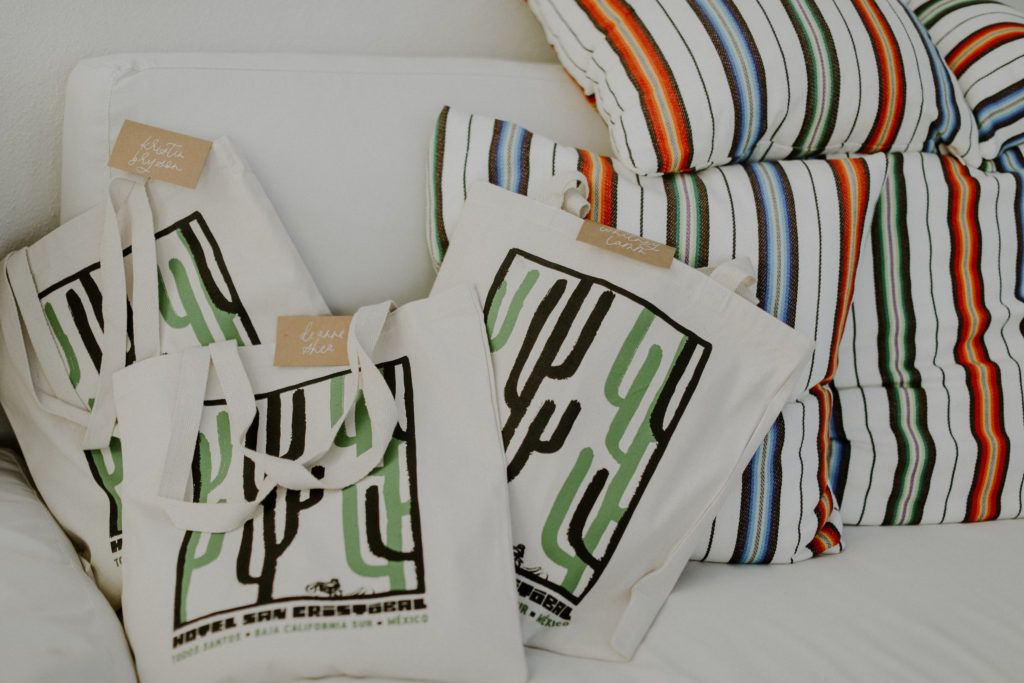 And there's our beautiful bride Taylor getting ready! Her and all her best gals enjoyed each others company and delicious food & bubbly! I know this was one of the best parts of the day at my wedding, some nice down time with my best friends!!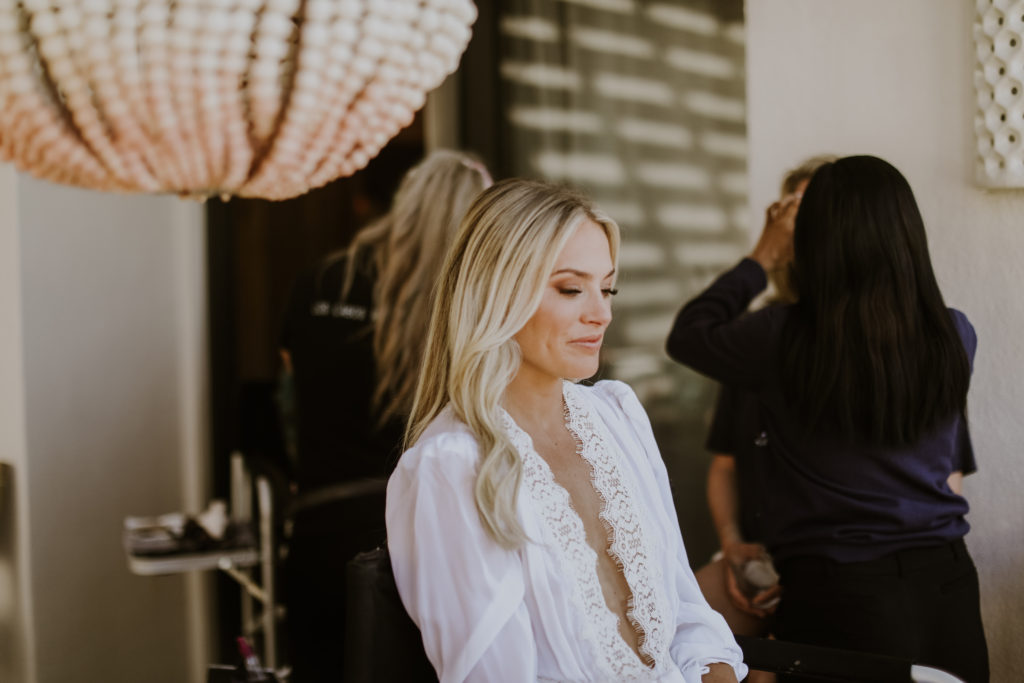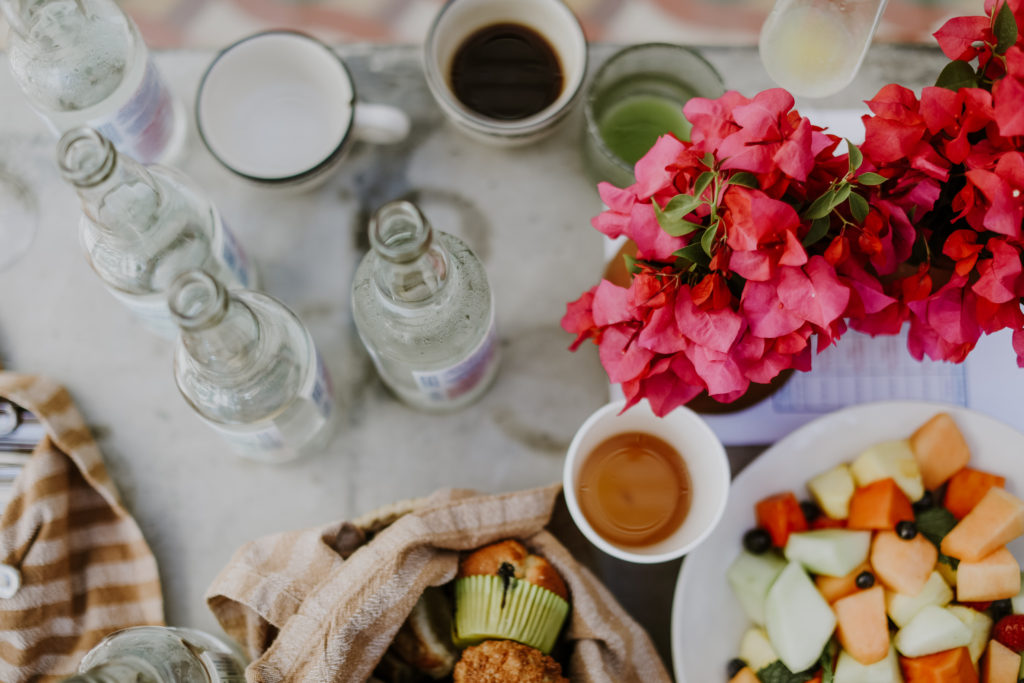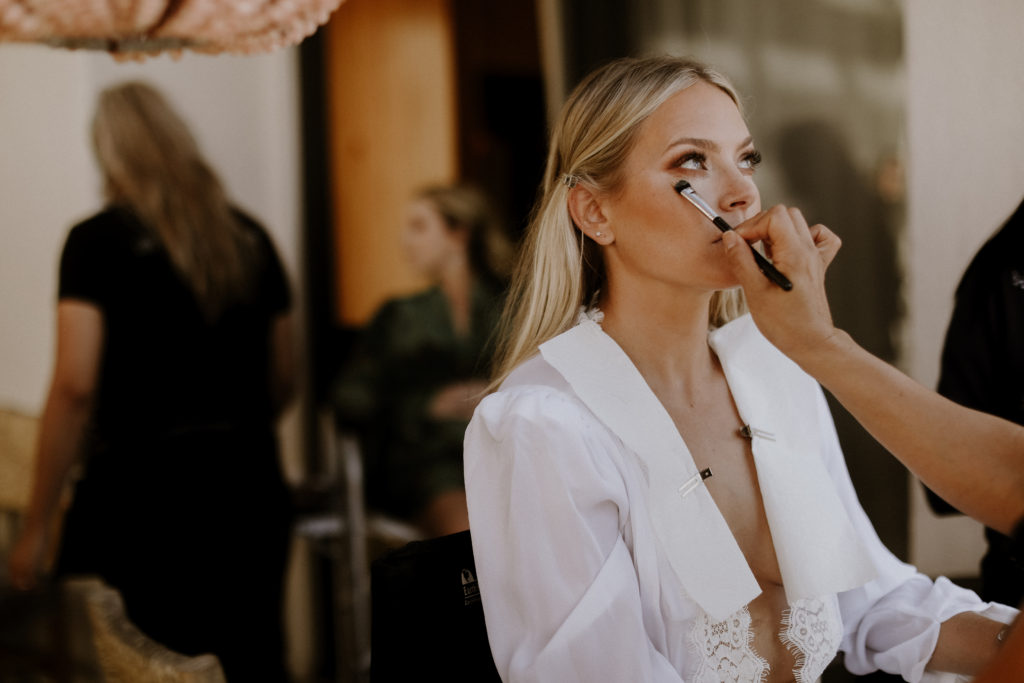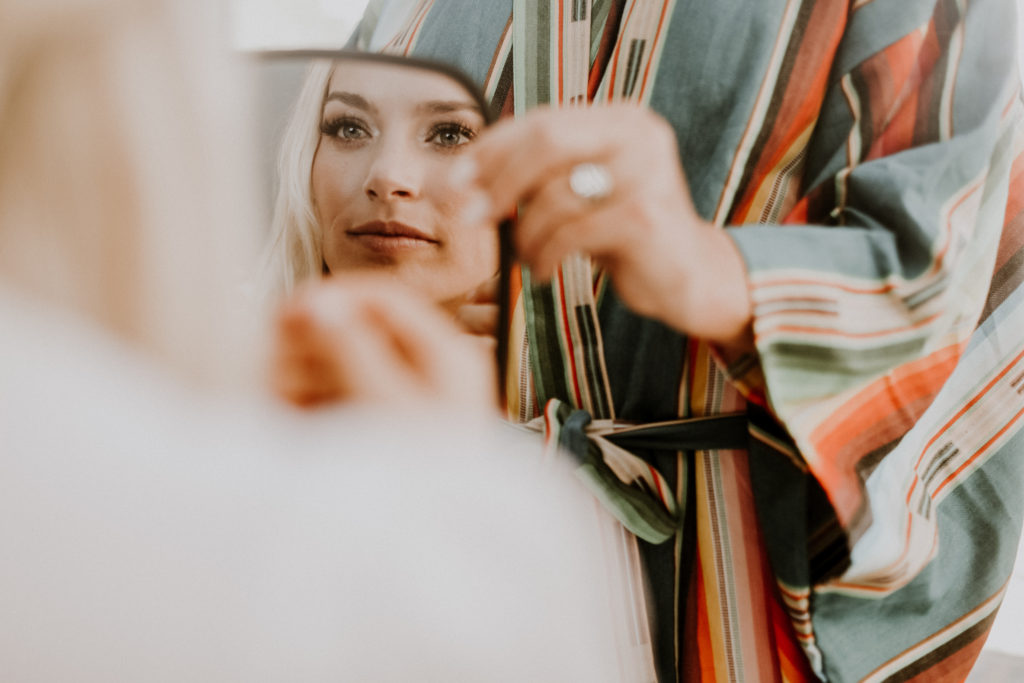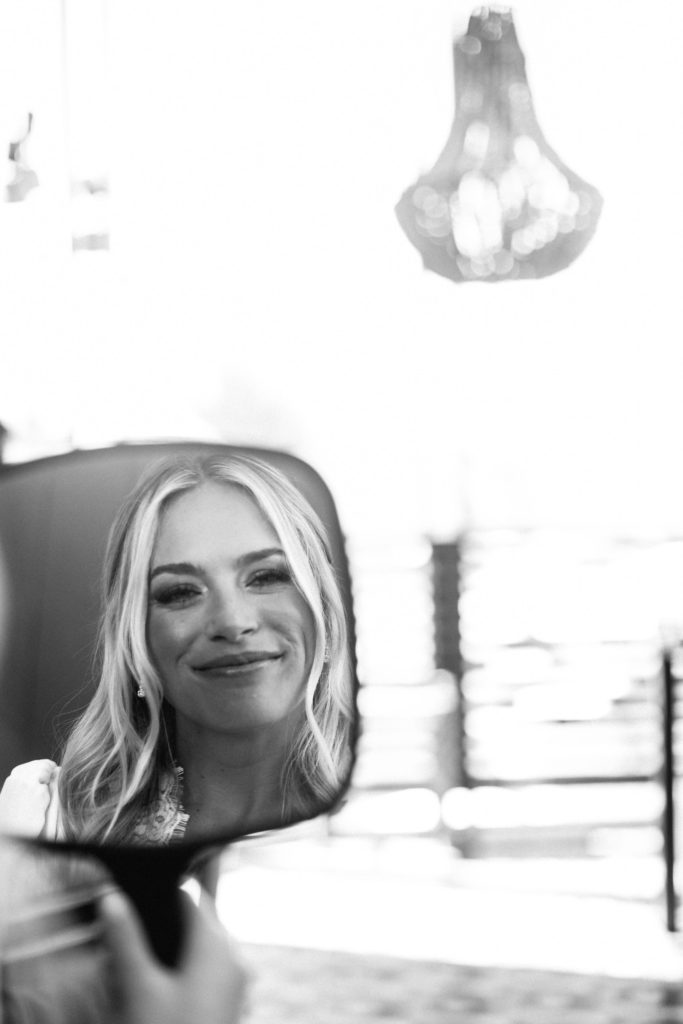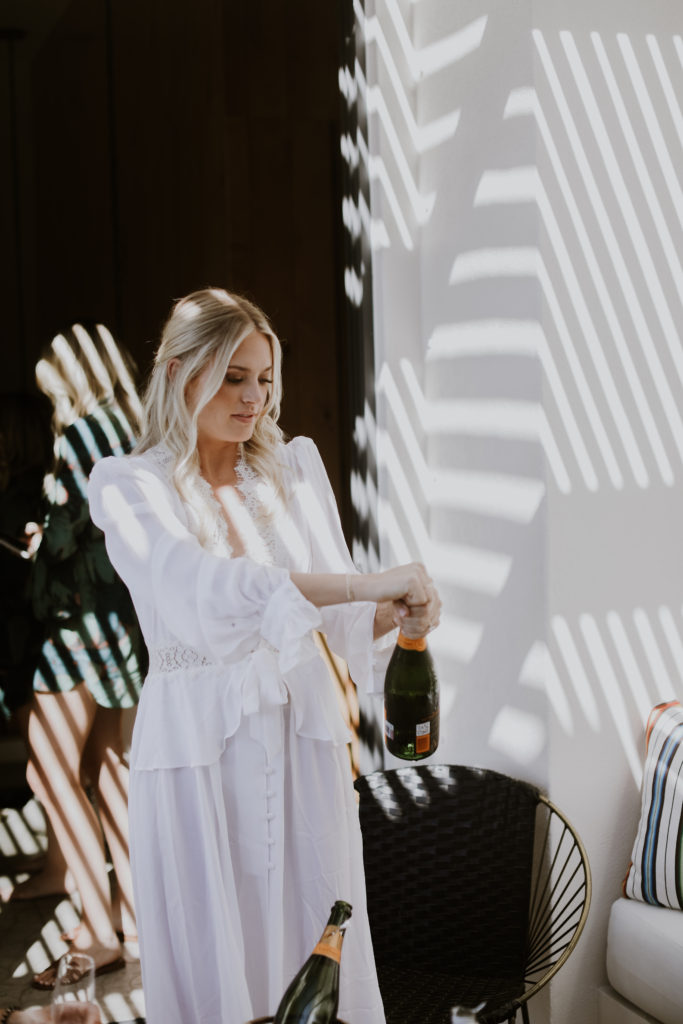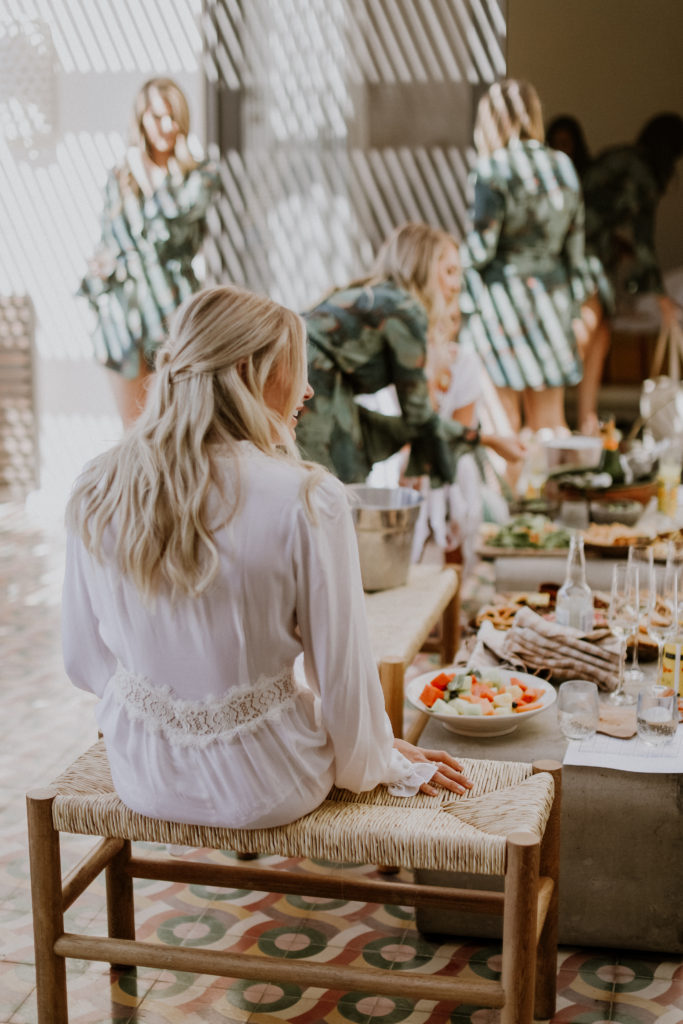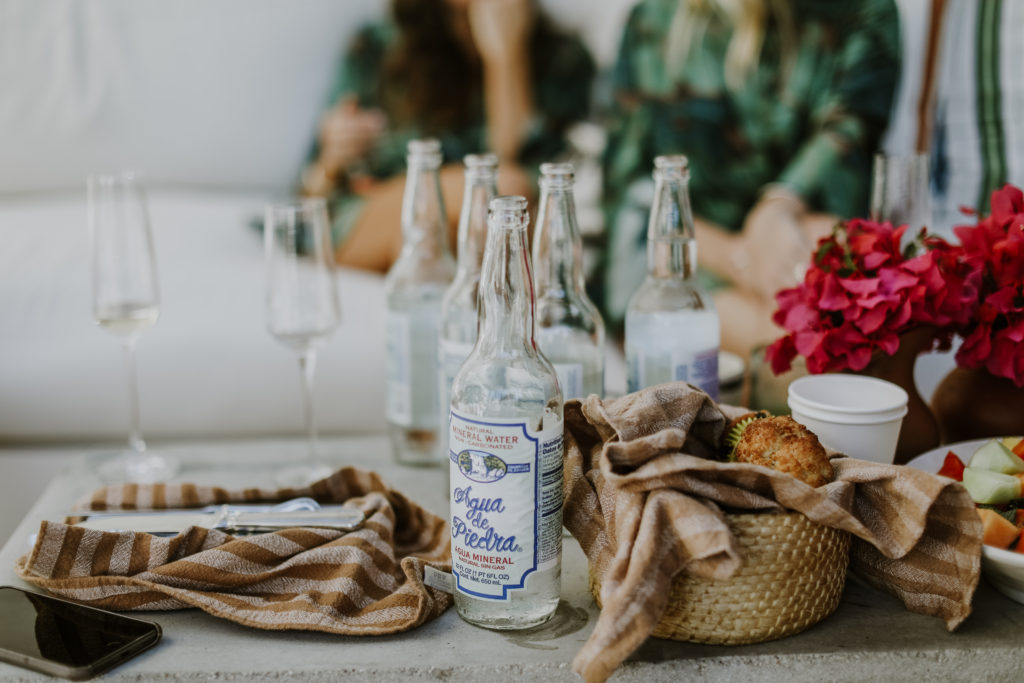 Isn't she stunning?! Wait till you see her in her dress! Her robe and the bridesmaids robes are by Stone Cold Fox.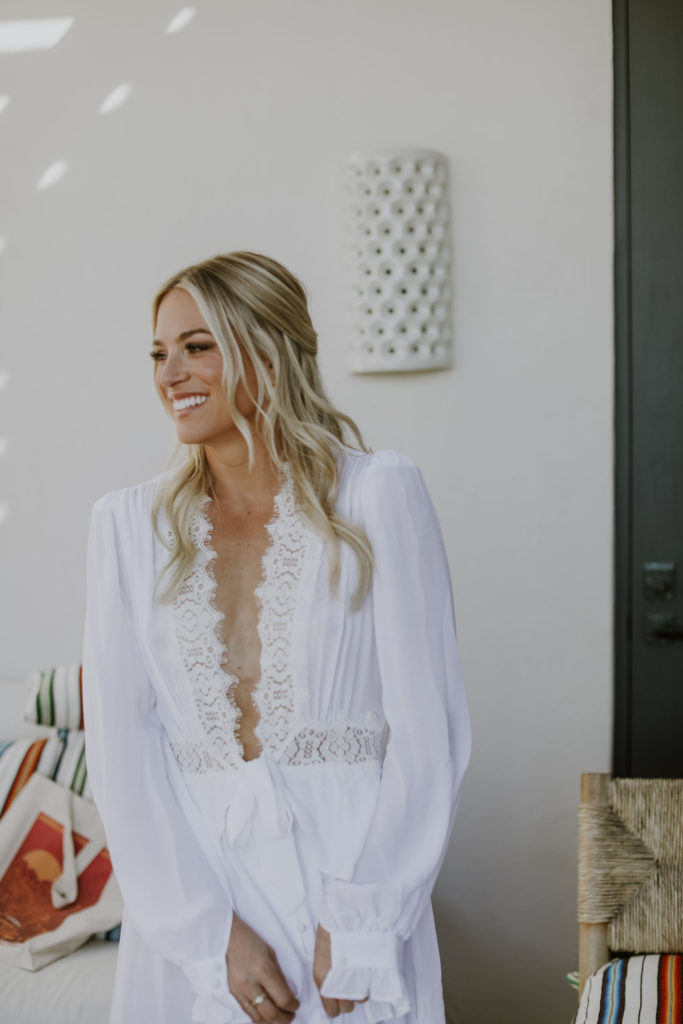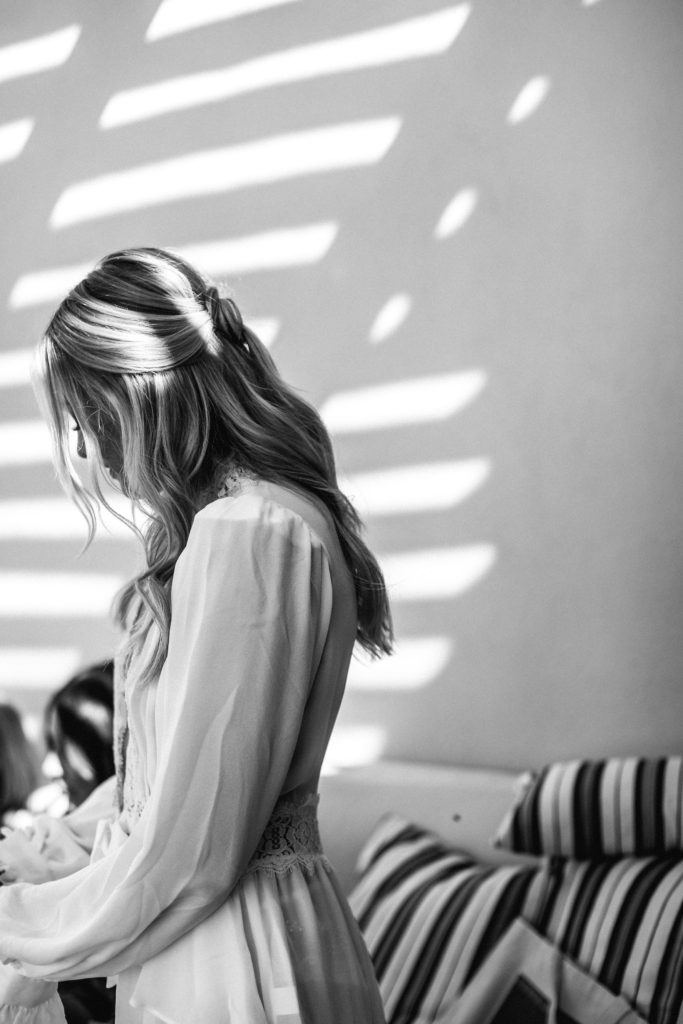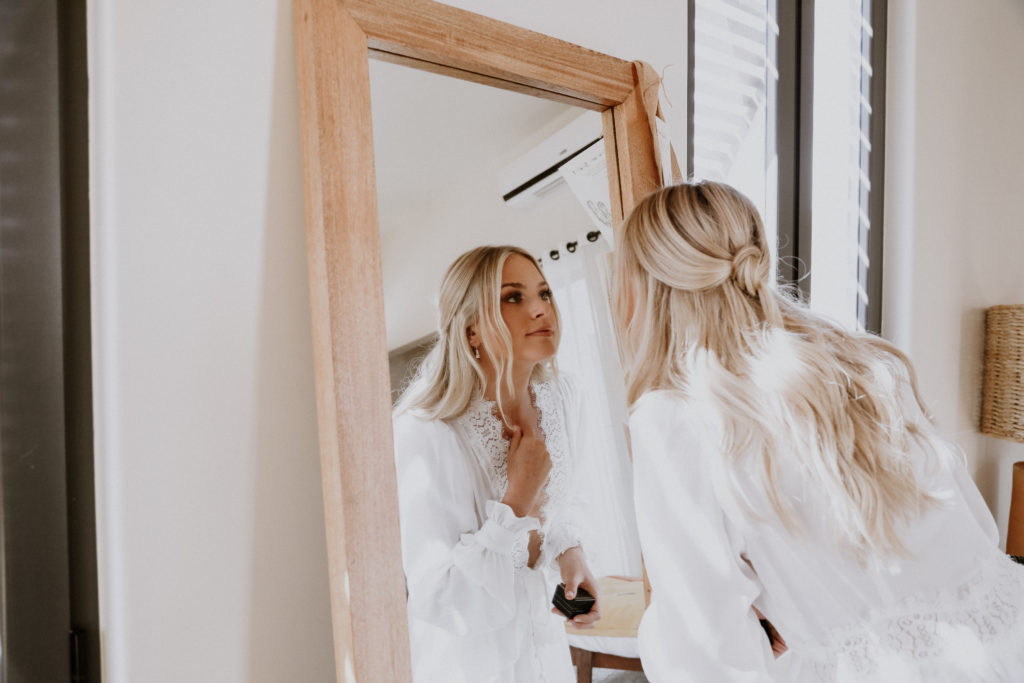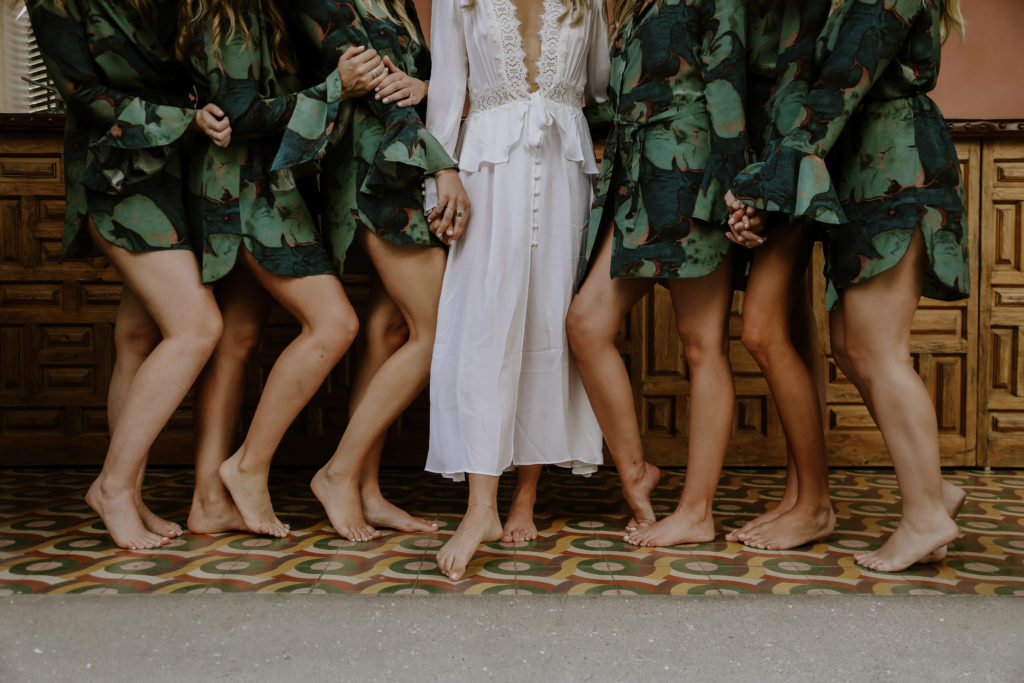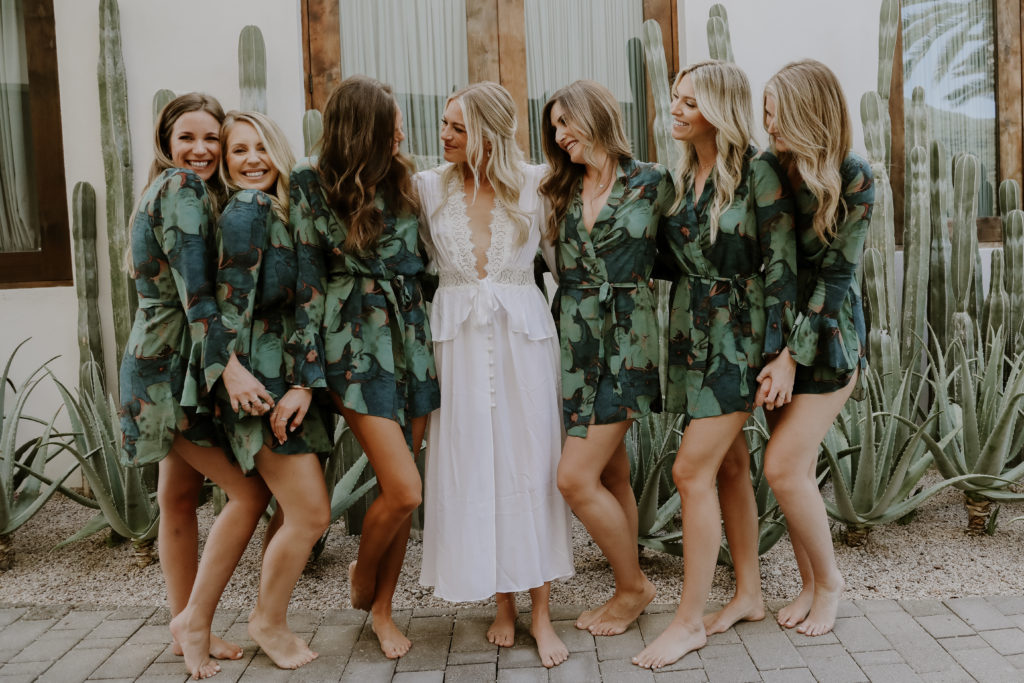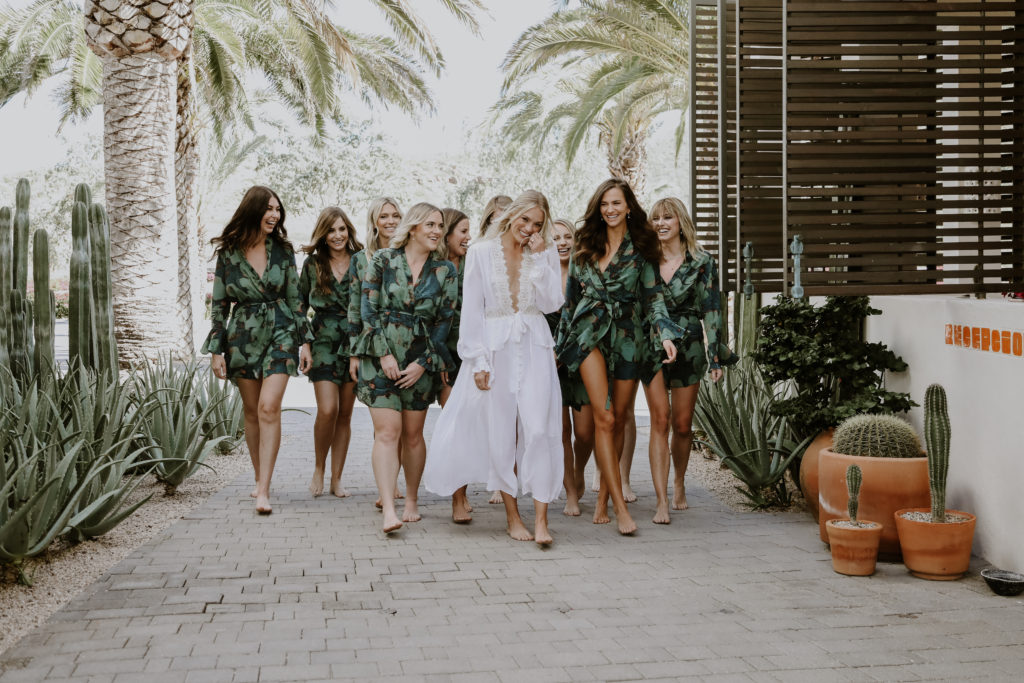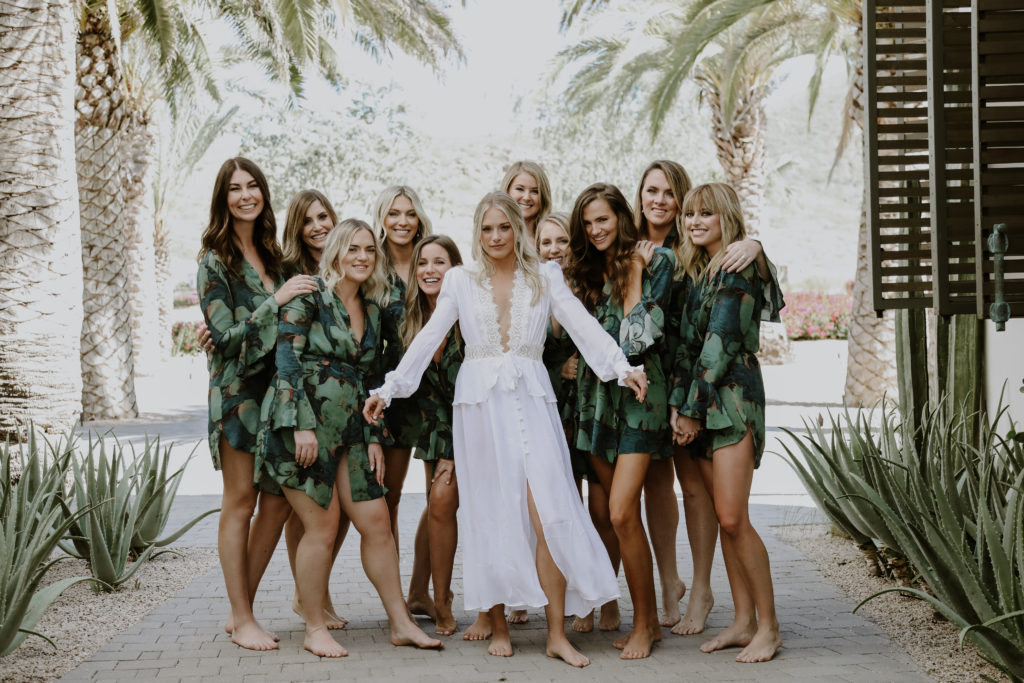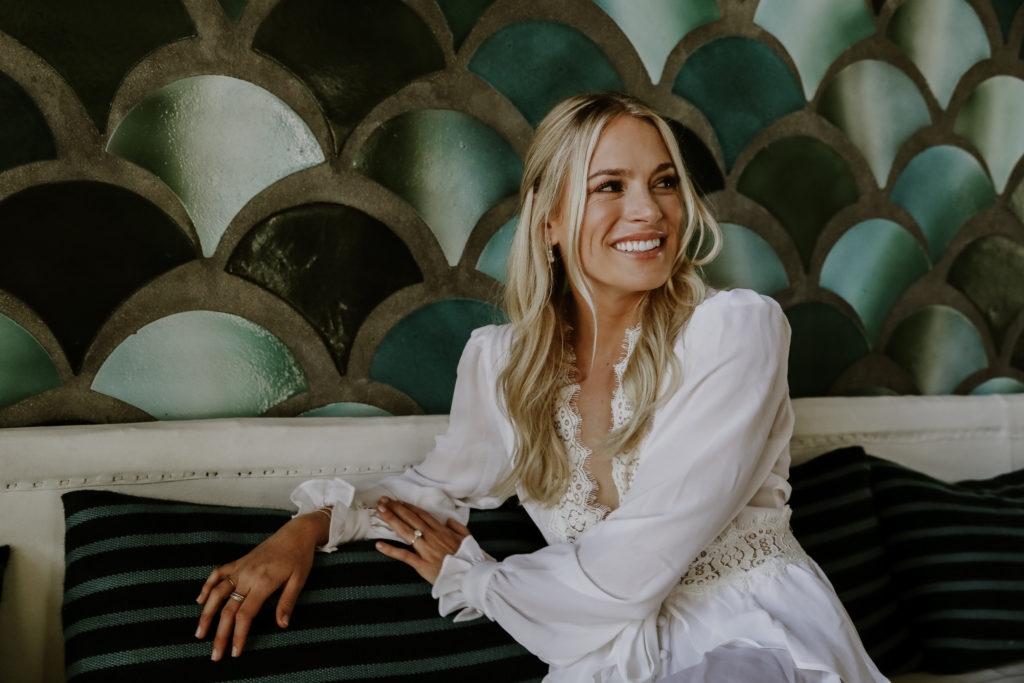 Now that's a gorgeous crew!!! And can we talk about how many pretty spots Hotel San Cristobal has for backdrops?! Love that gorgeous green tile wall!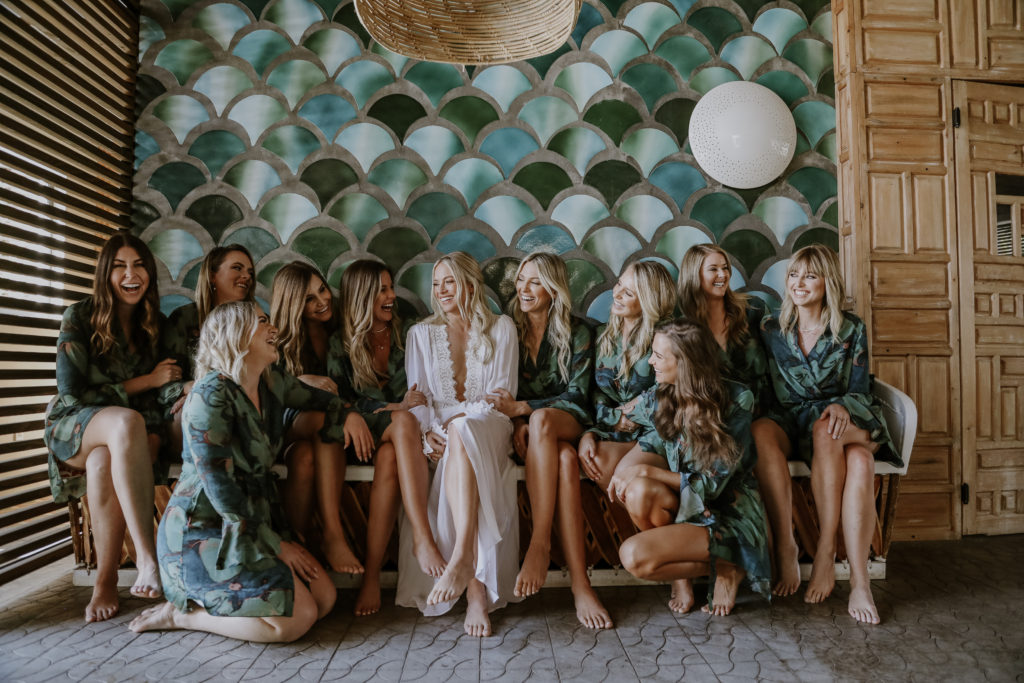 And a little peek at the rooms… DYING!!!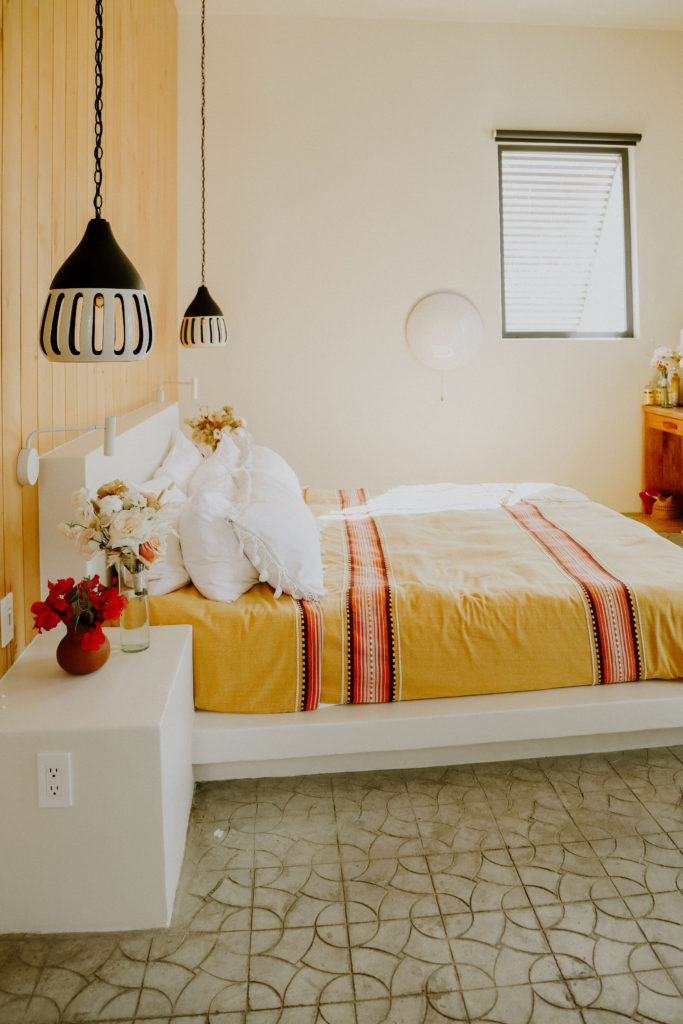 Taylor's mom Cam and her friends laid out her dress and veil for her to get ready…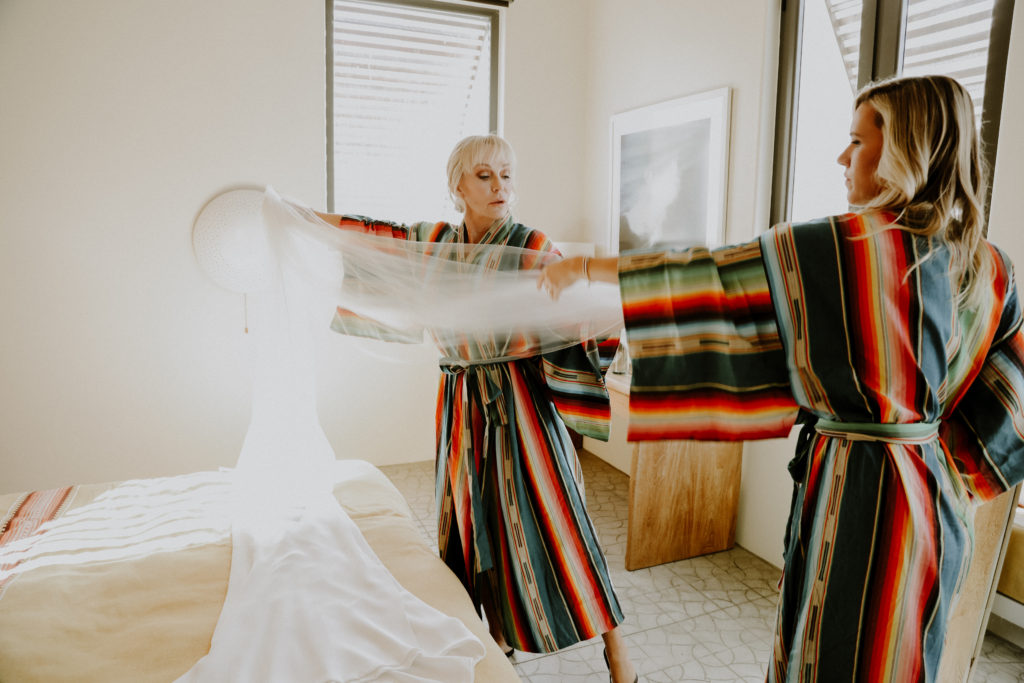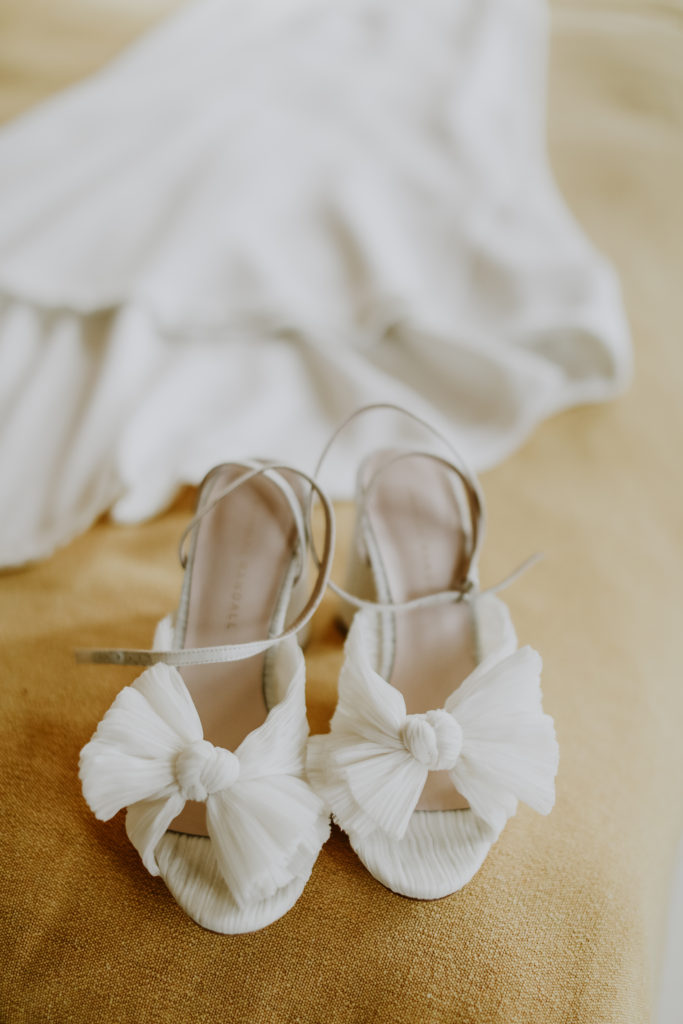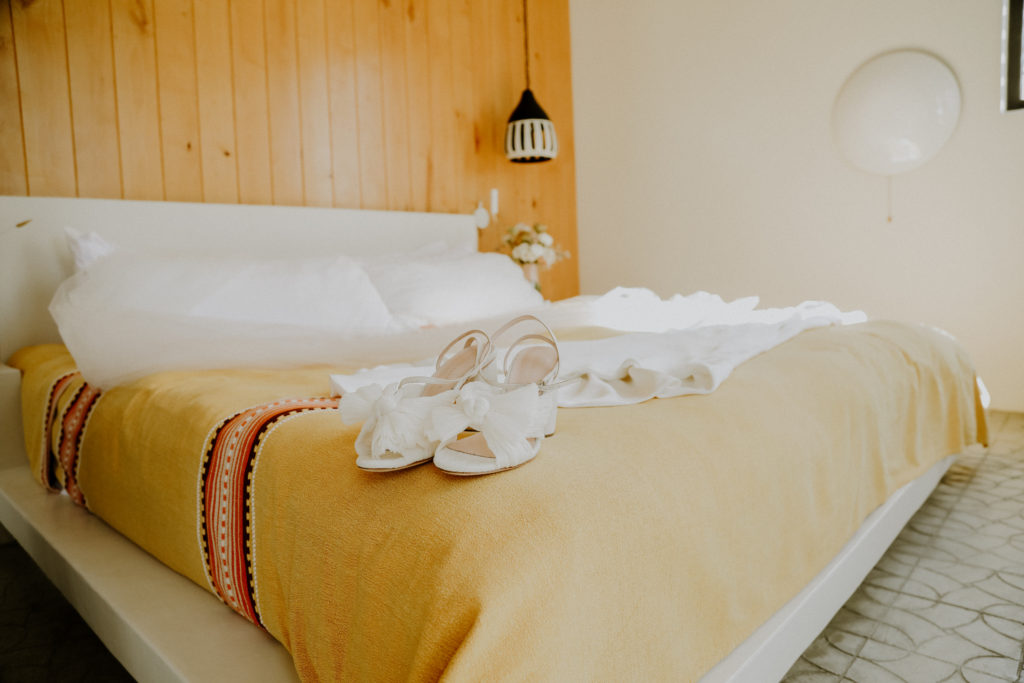 And there's that MOB doing her thing! Love these sweet moments captured of mother and daughter.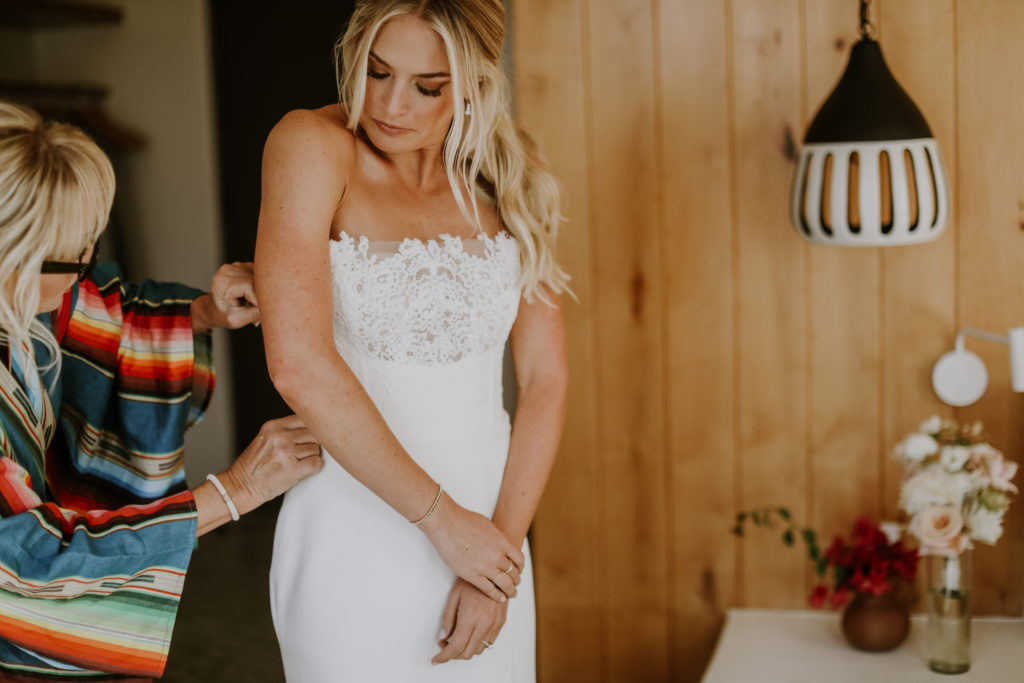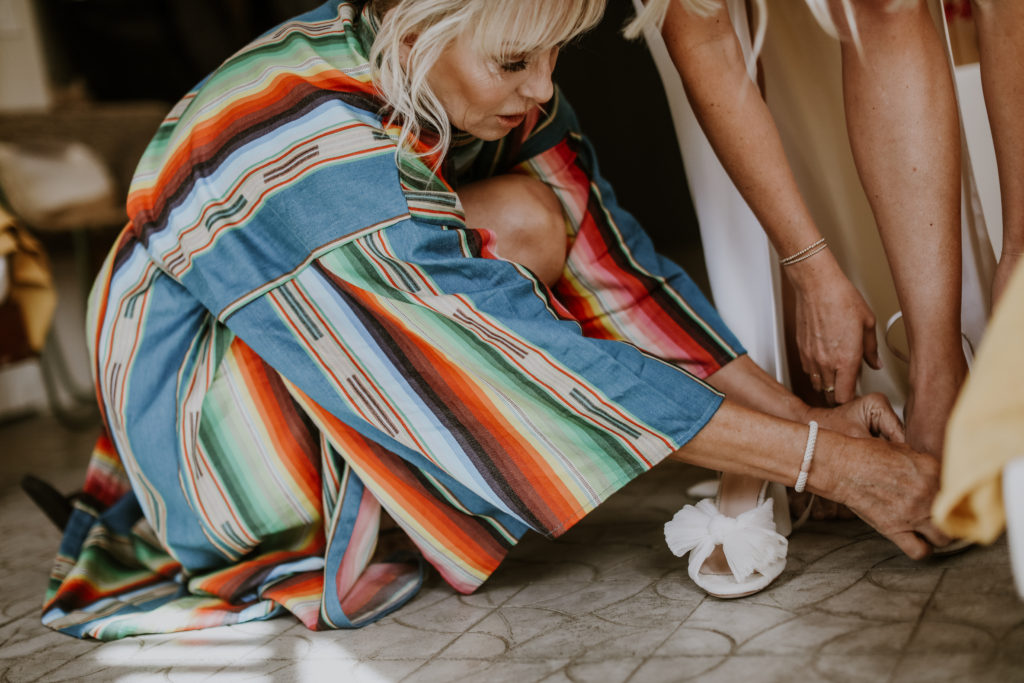 Legs for days!!! I told you she was gorgeous!!!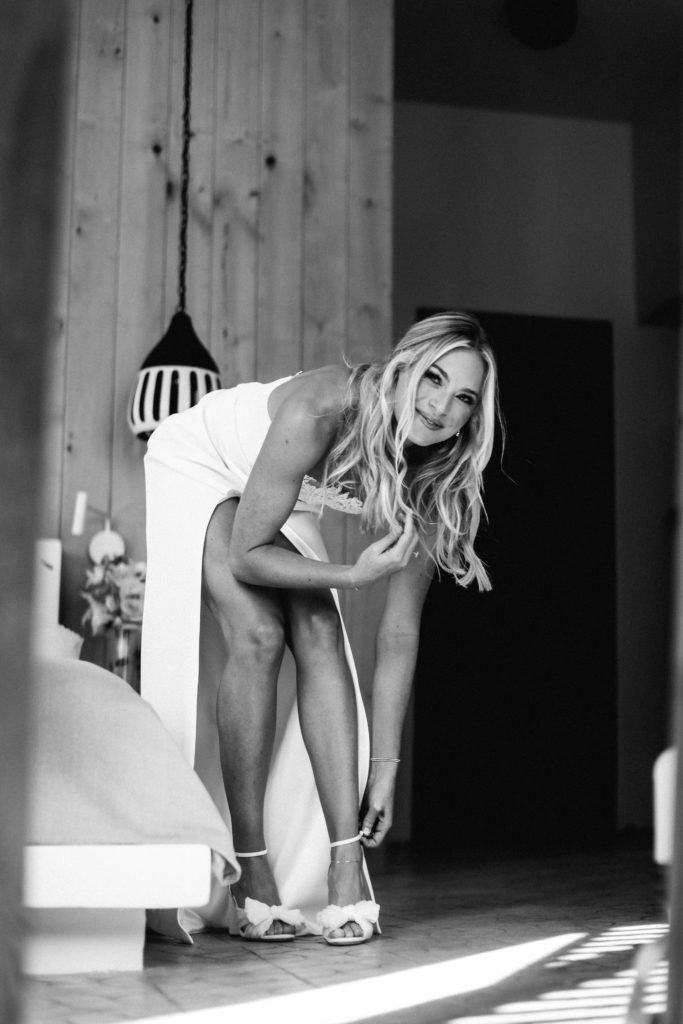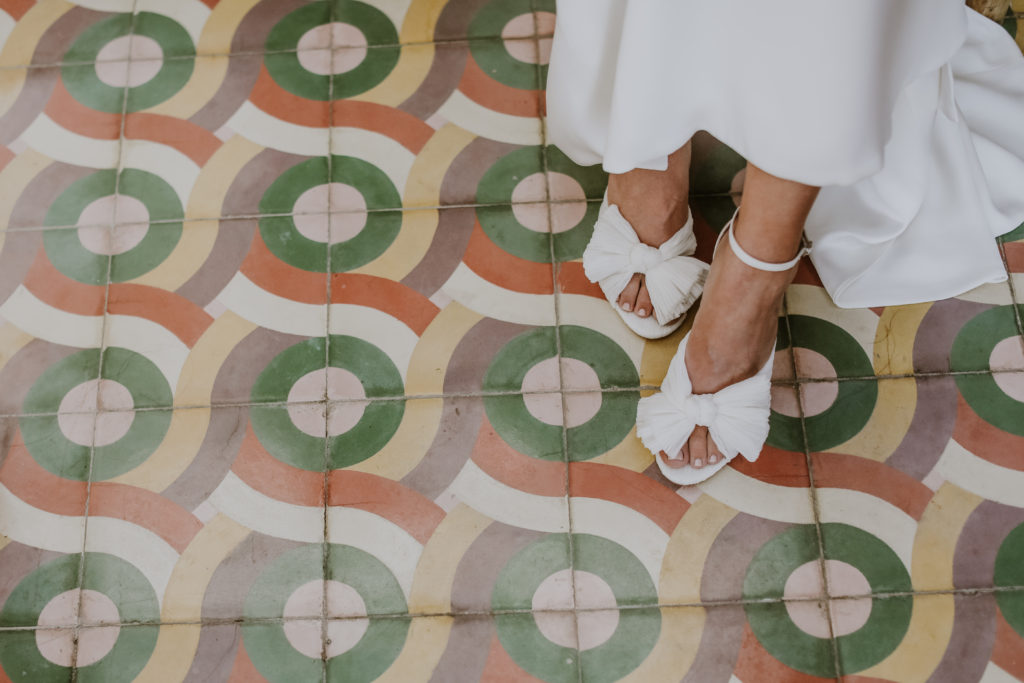 And now for the reaction!! Don't you love it?!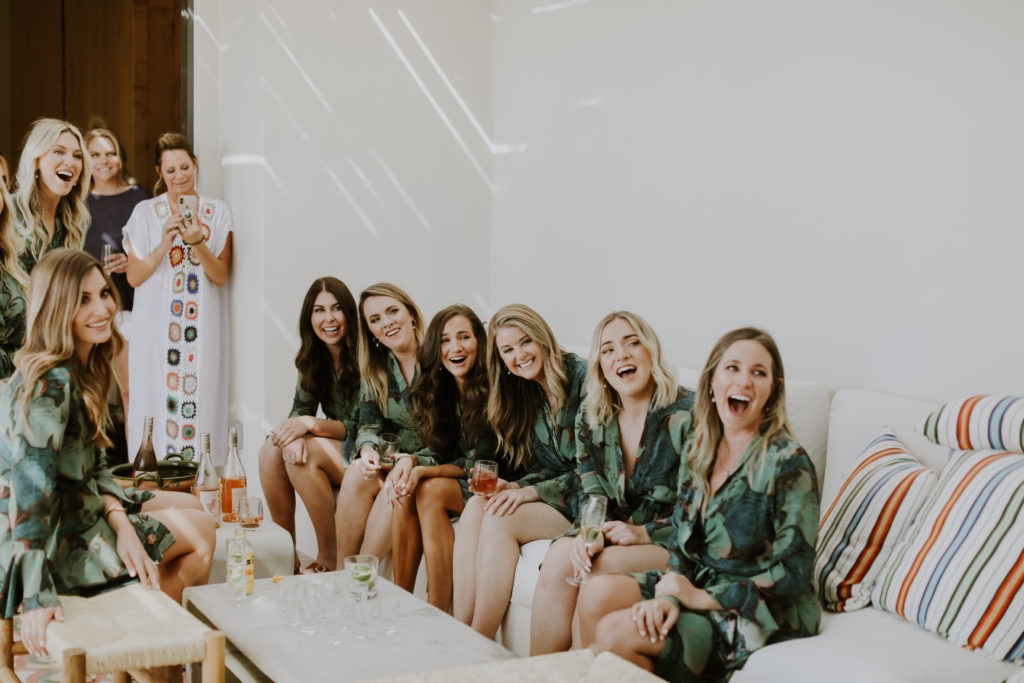 Taylor shares how she found her dress…
I live in LA and luckily we have such a great selection of smaller wedding boutiques to chose from. I wanted something simple and timeless but with a unique twist that made it feel like it was made for me. I ended up finding that in a dress by Dan Jones at LOHO Bride – which stands for a league of her own… their boutique definitely lives up to their name!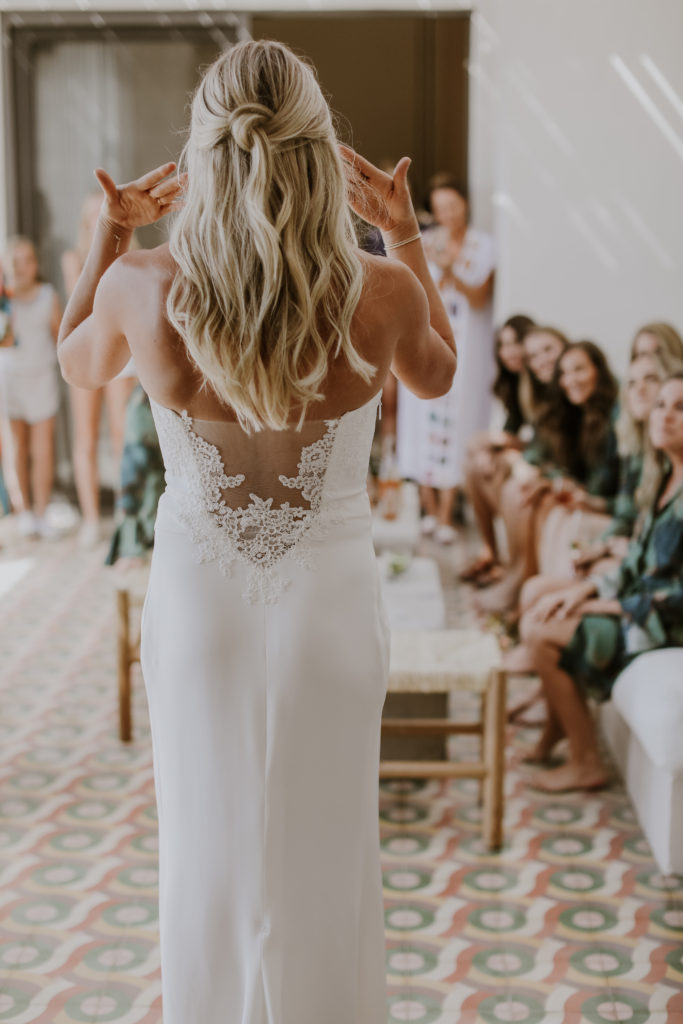 Meanwhile, the guys were getting ready as well… But we all know there isn't' that much that goes into that, haha! Just not quite the same… But Spencer sure does look handsome!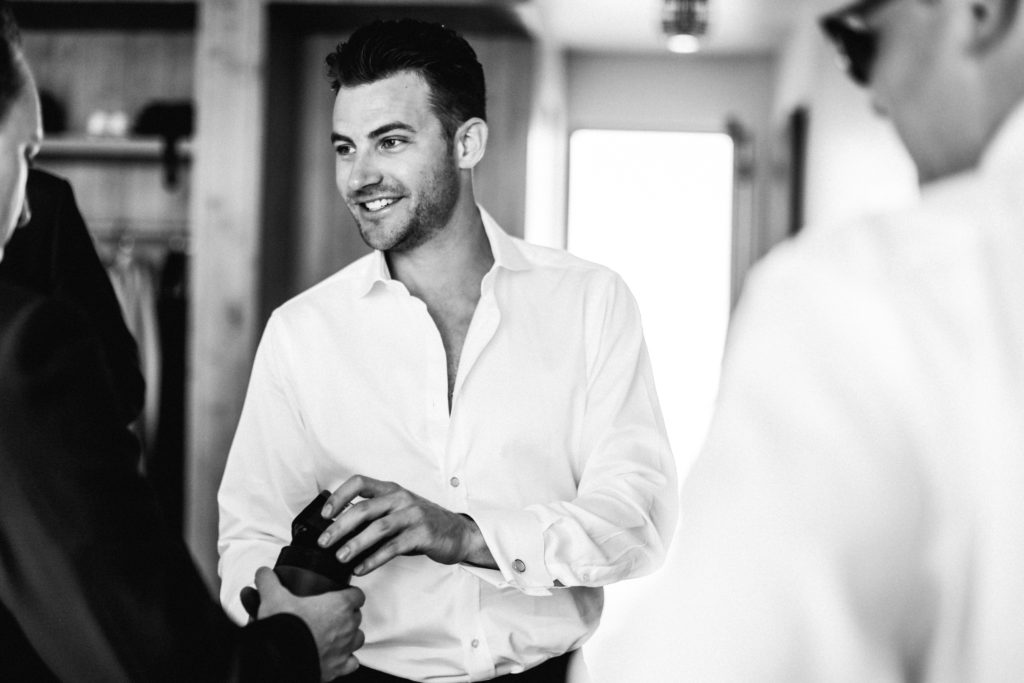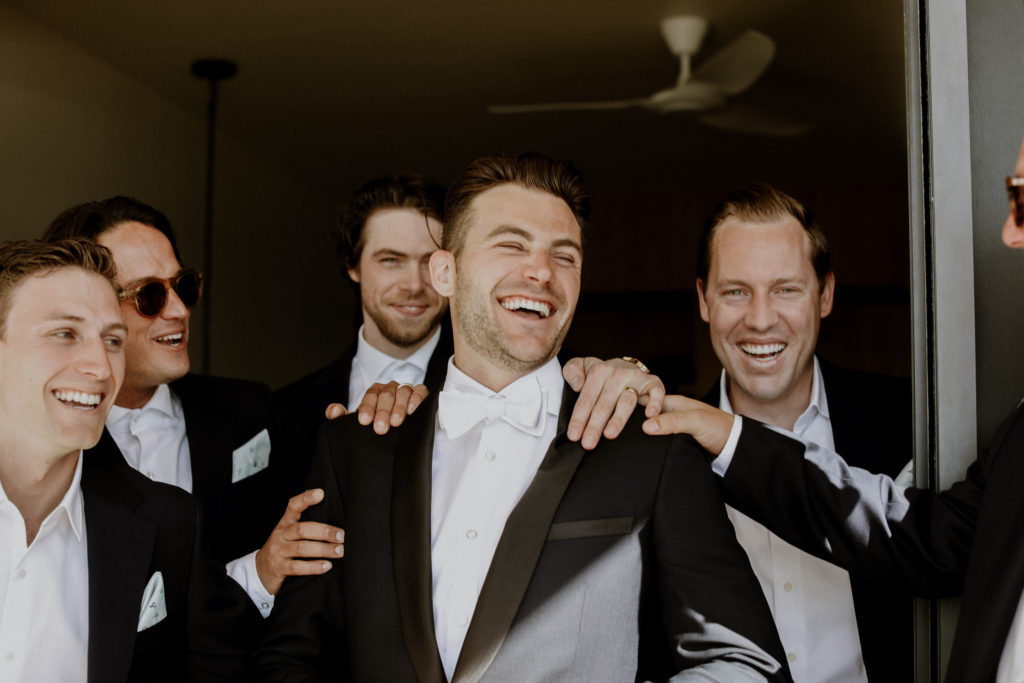 Now he just has to wait for that first look… Spencer's suit and shoes are from Malibu Clothes, and as mentioned, Taylor's dress is by Dan Jones.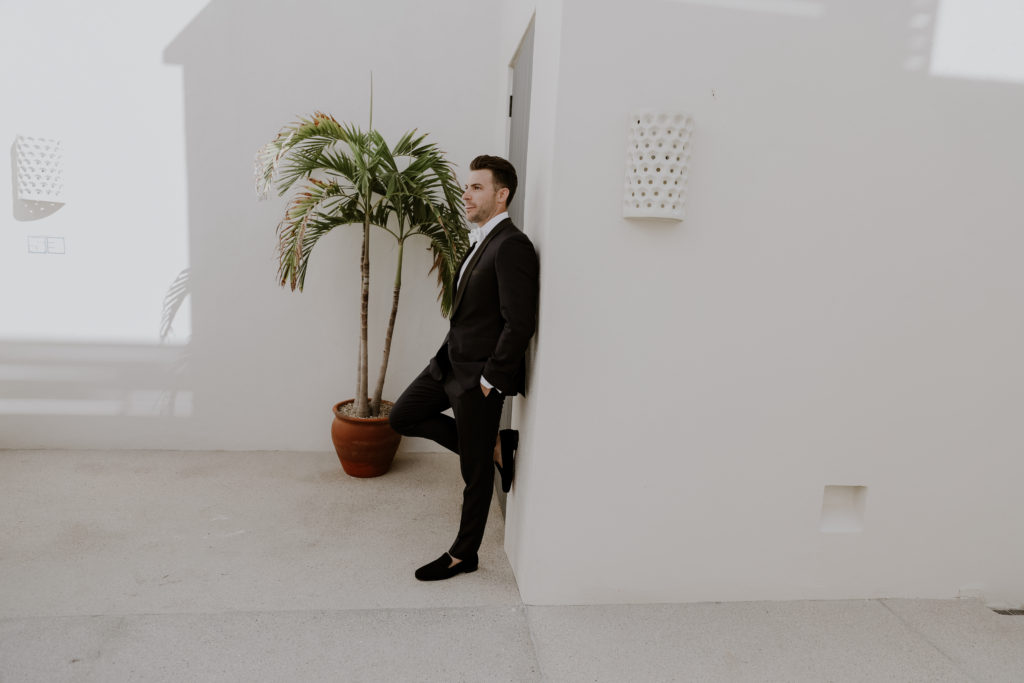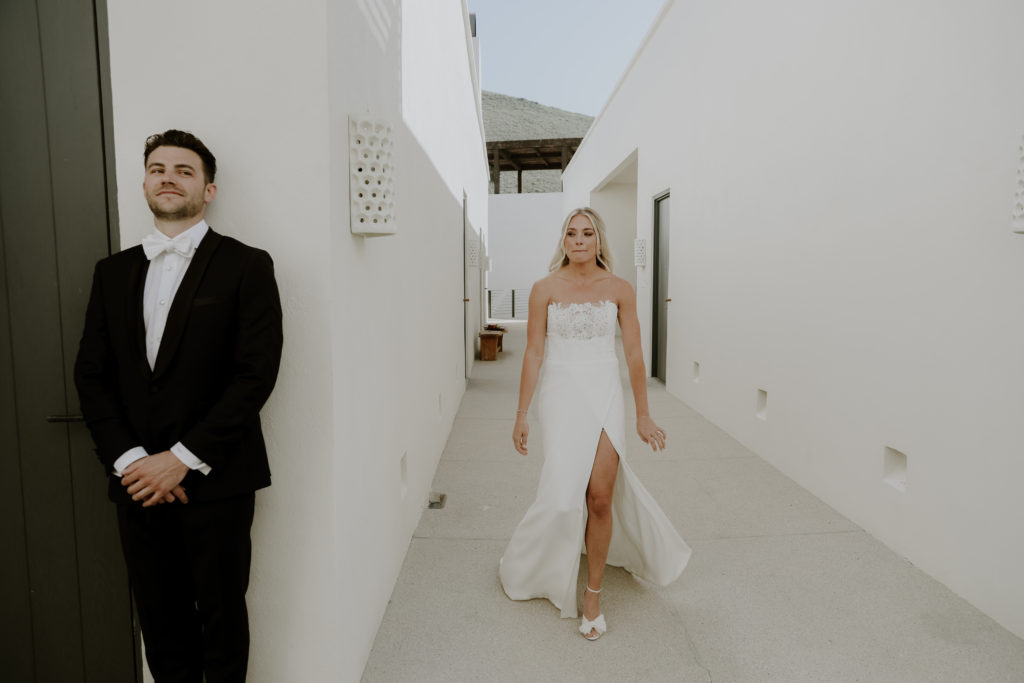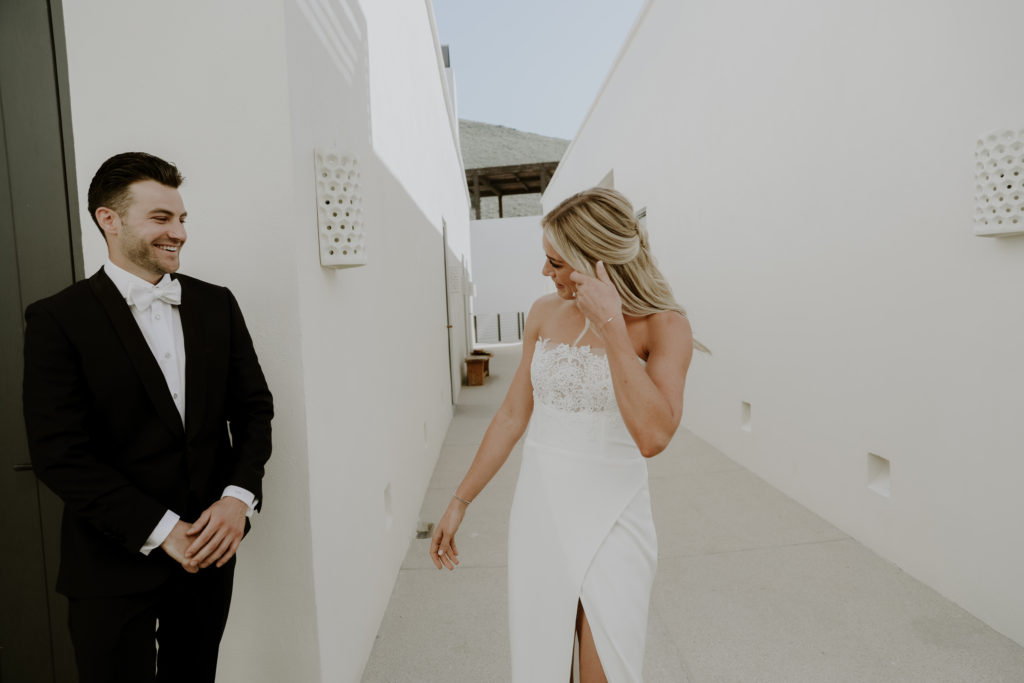 I think they are happy!!! So sweet…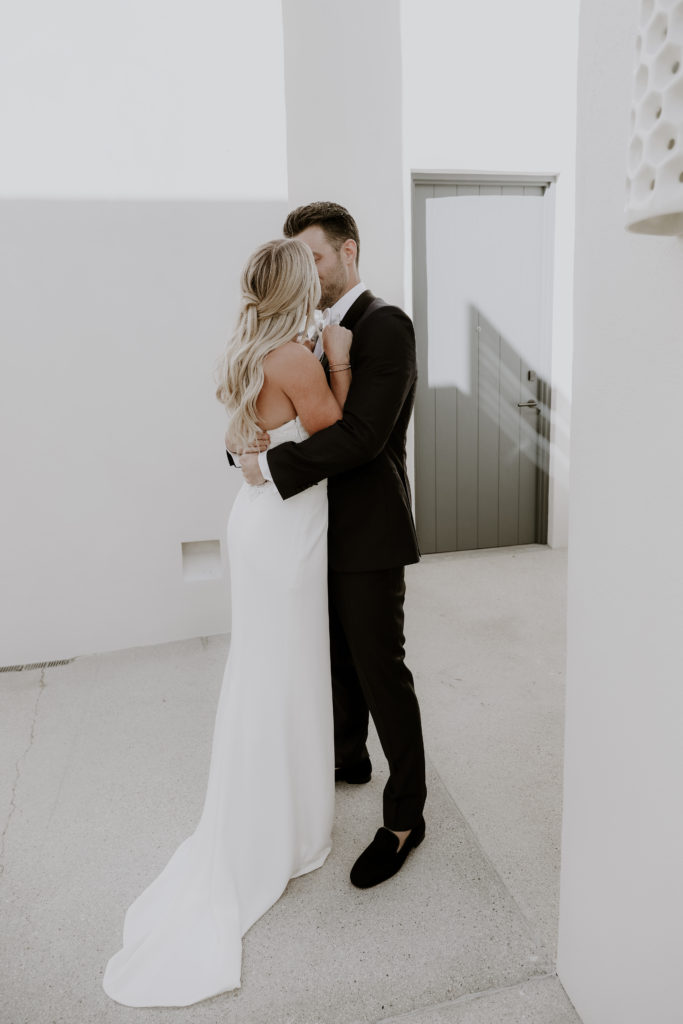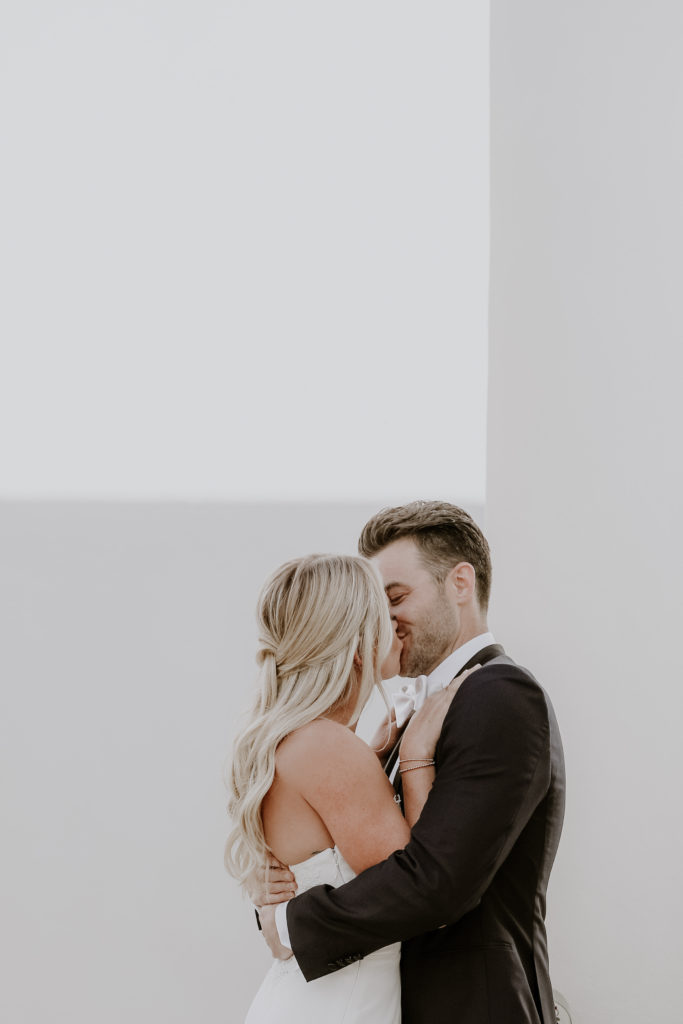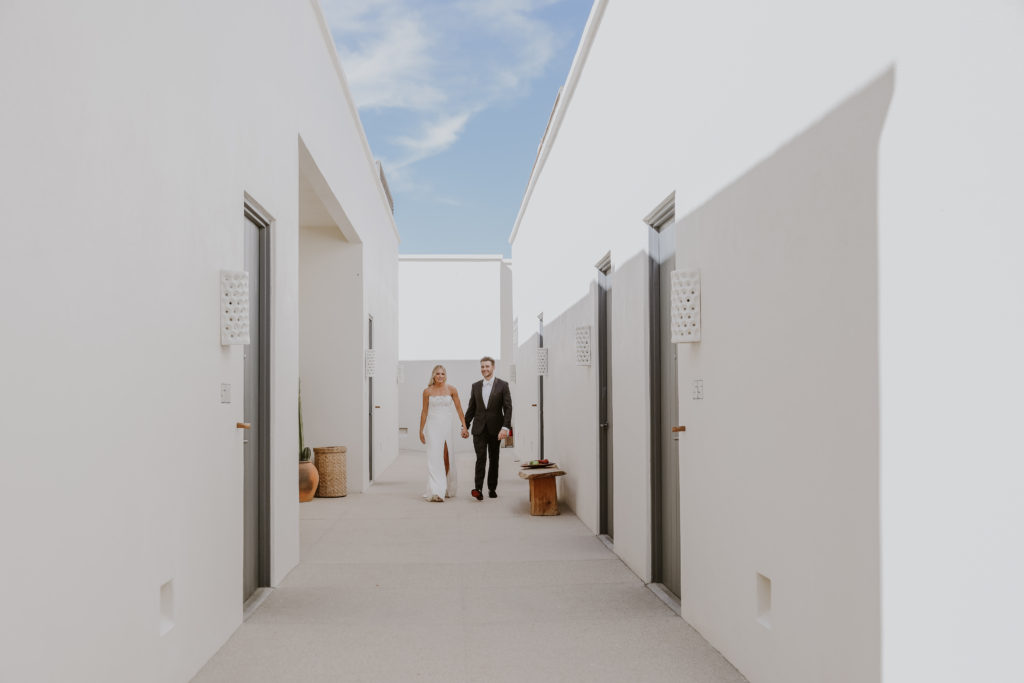 There's just something about the simplicity of this first look spot that I love, it doesn't overshadow the love you see between these two!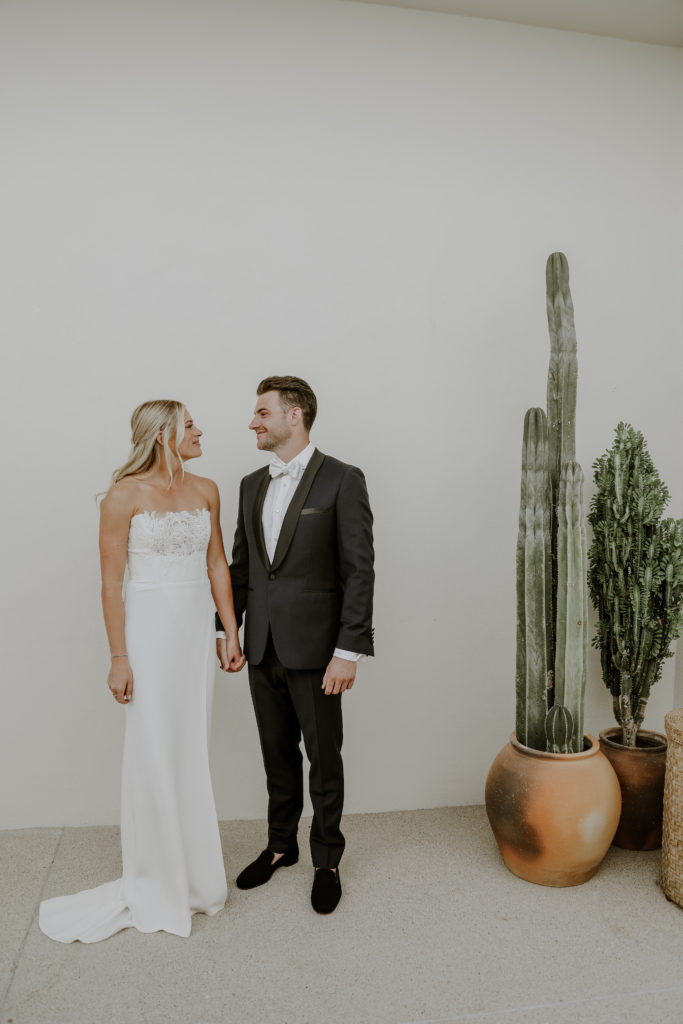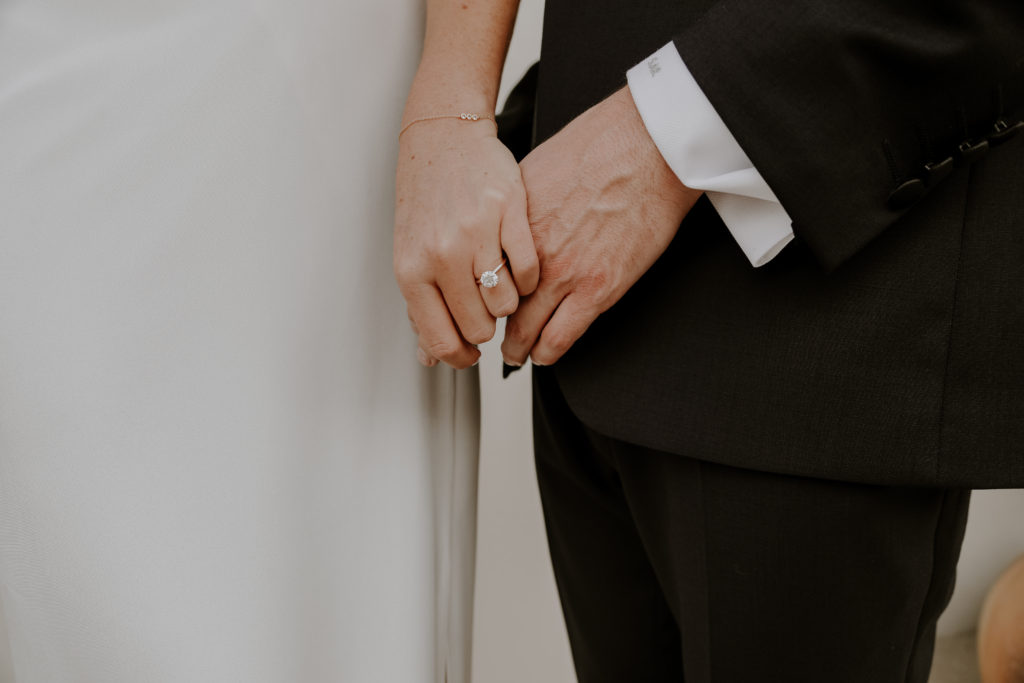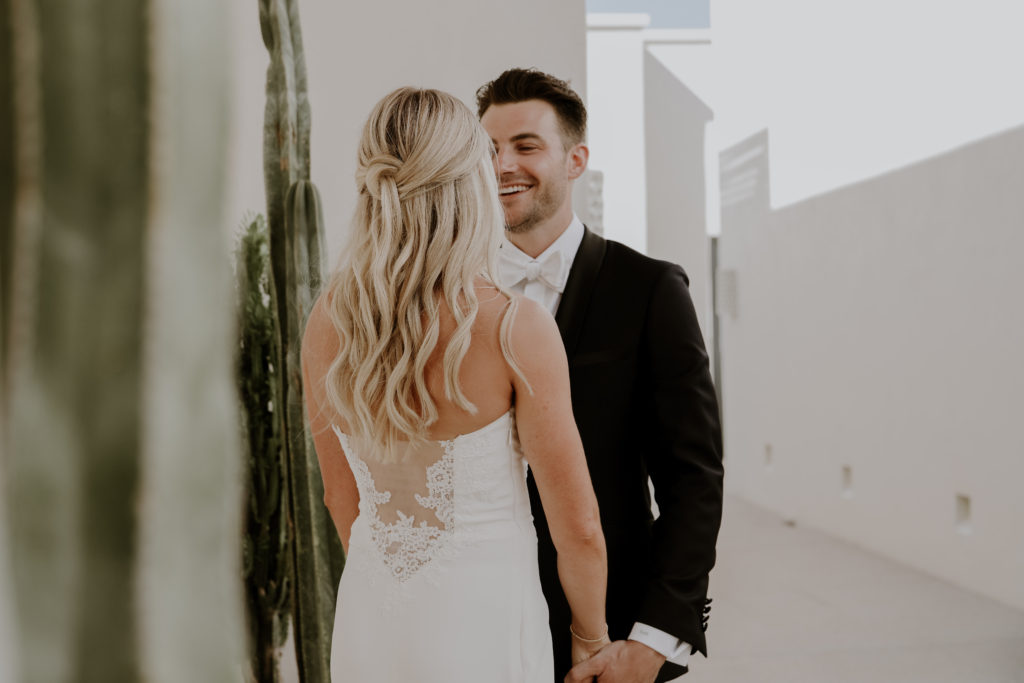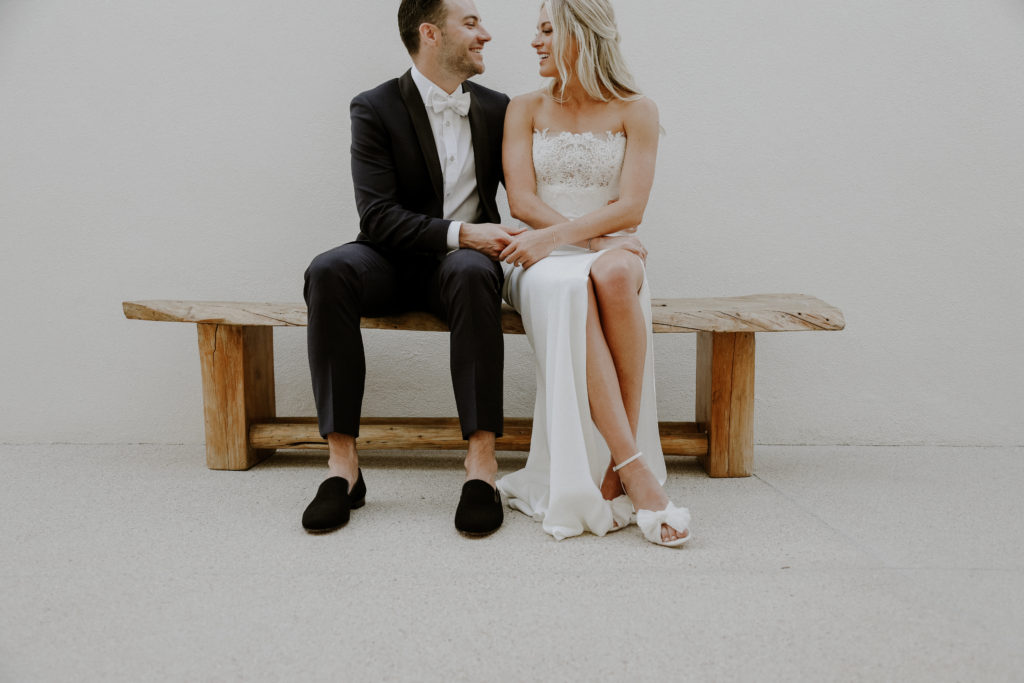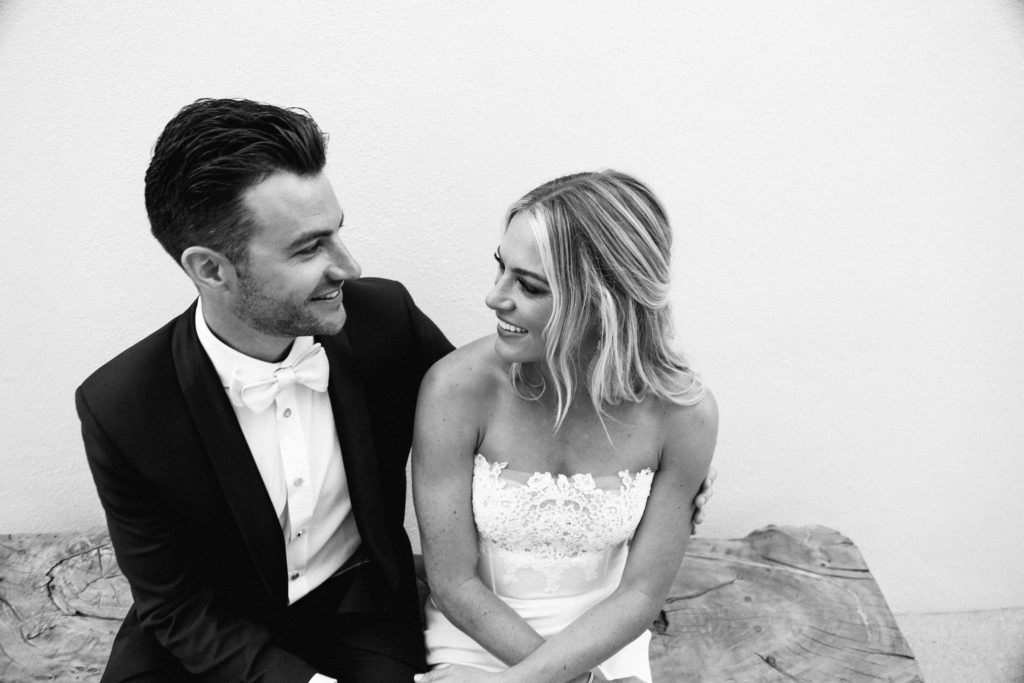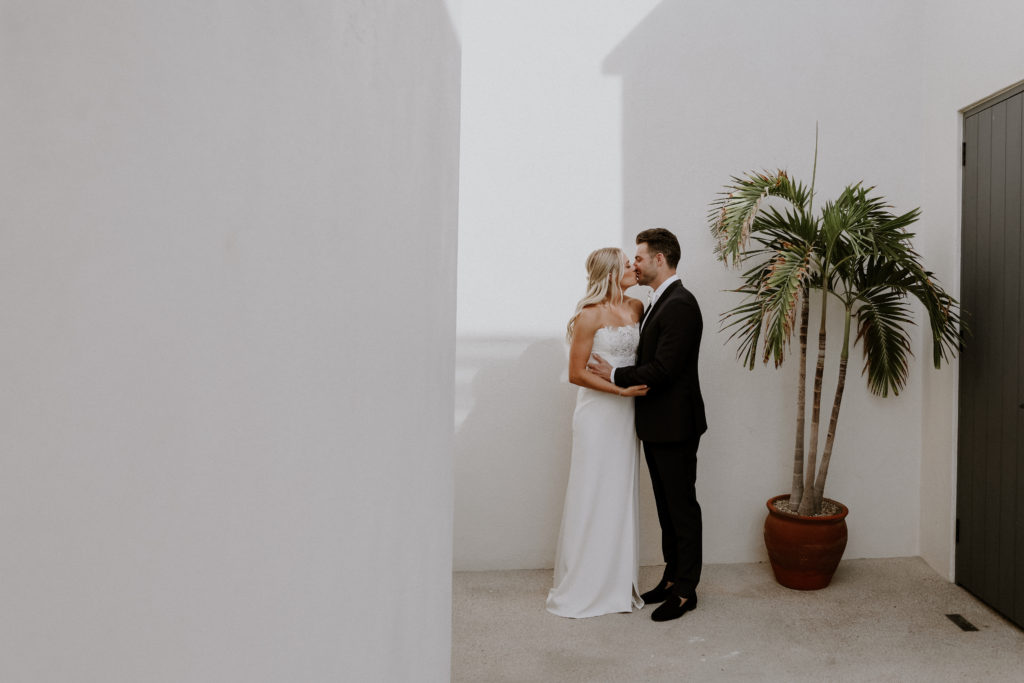 That's one good looking bridal party!!!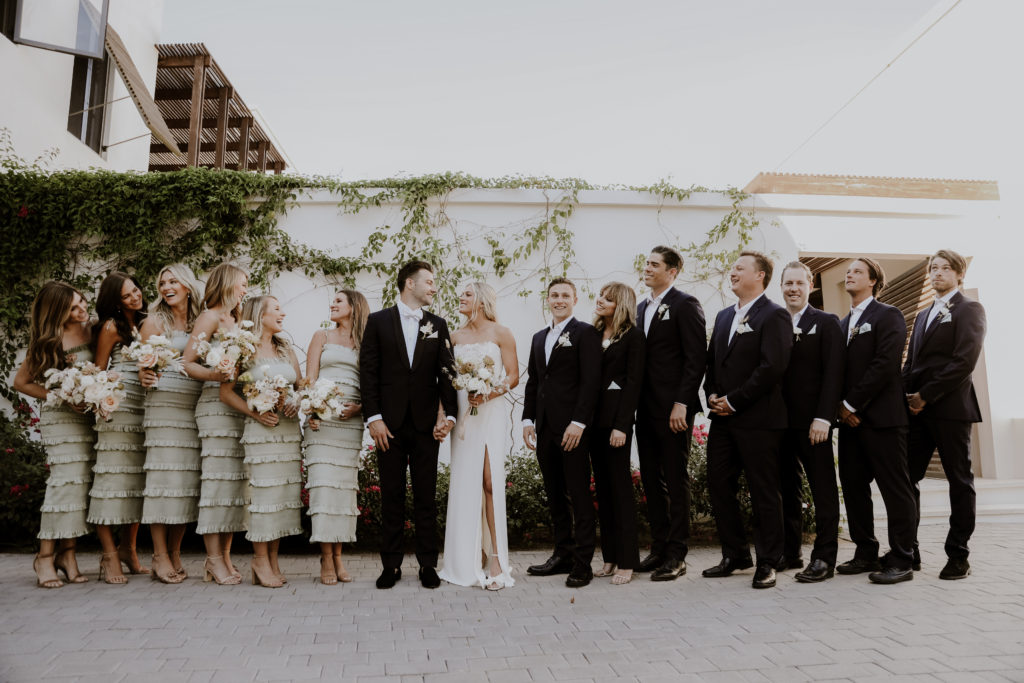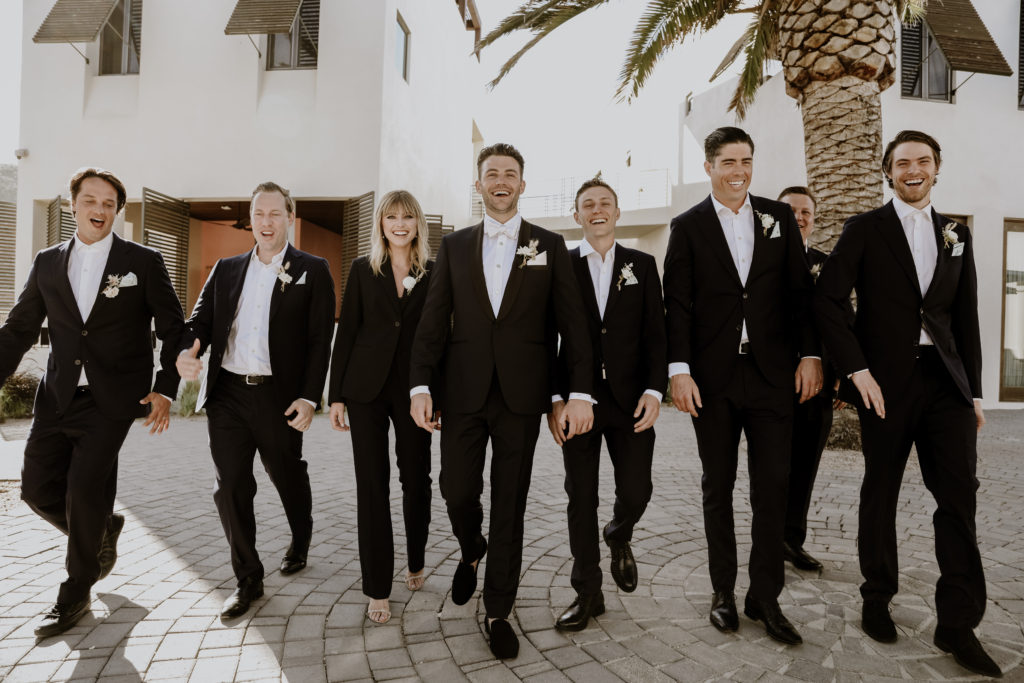 The bridesmaid dresses were by V. Chapman and the florist was Pina Cate. Everything flowed so perfectly and all the girls looked amazing!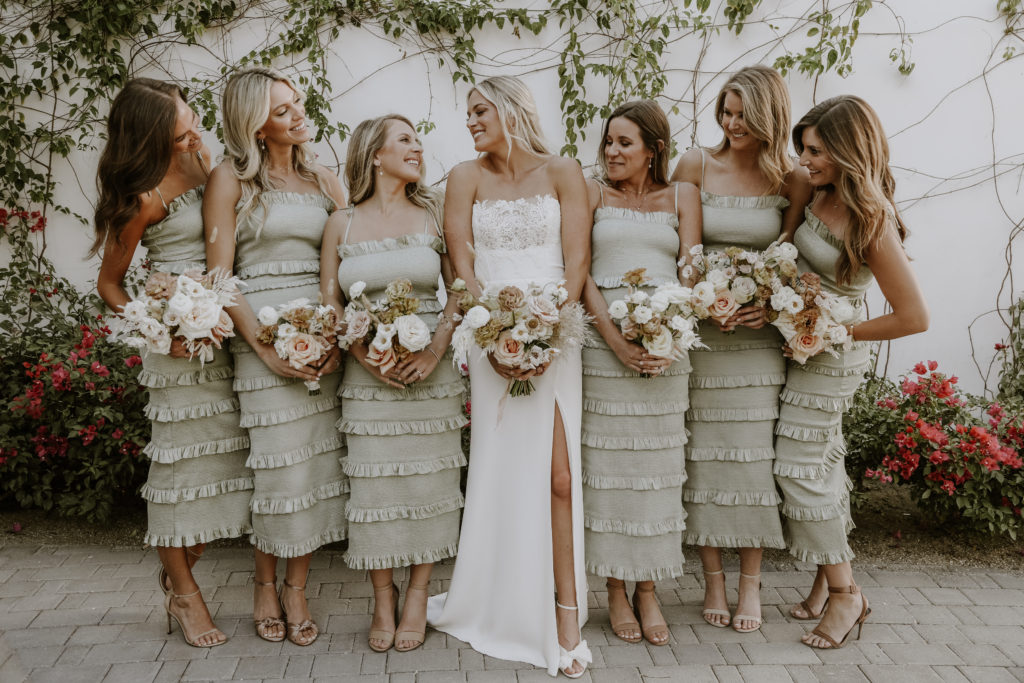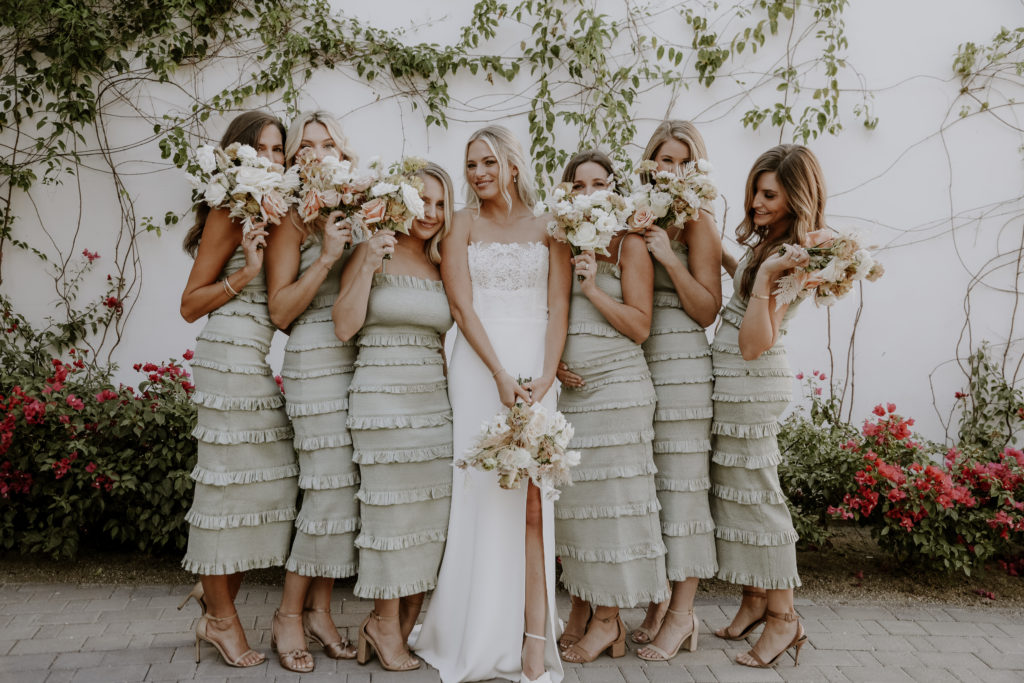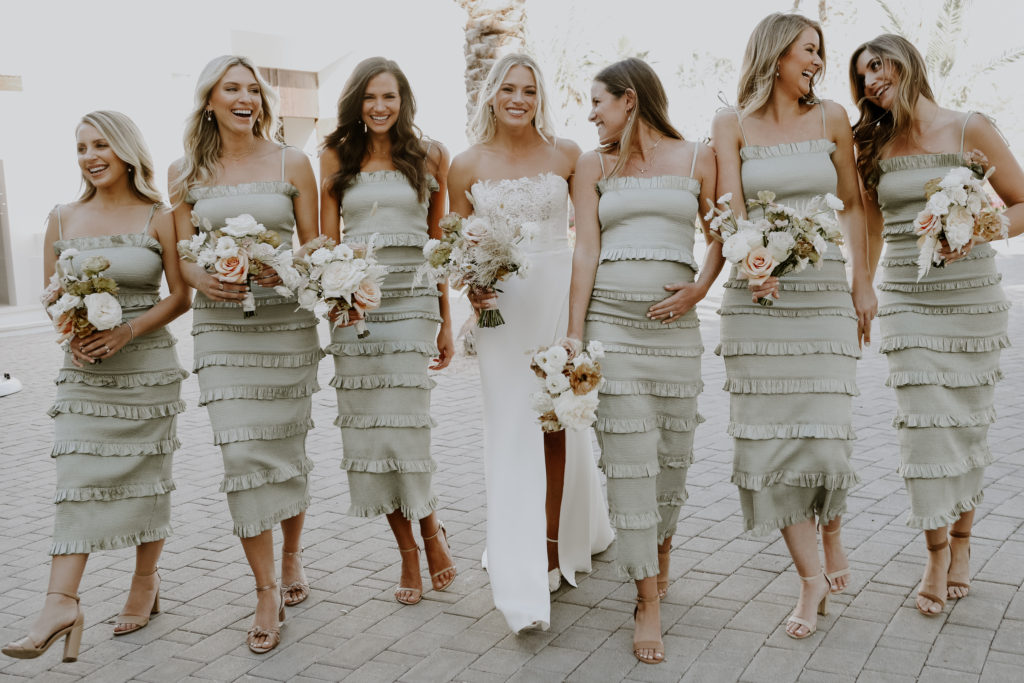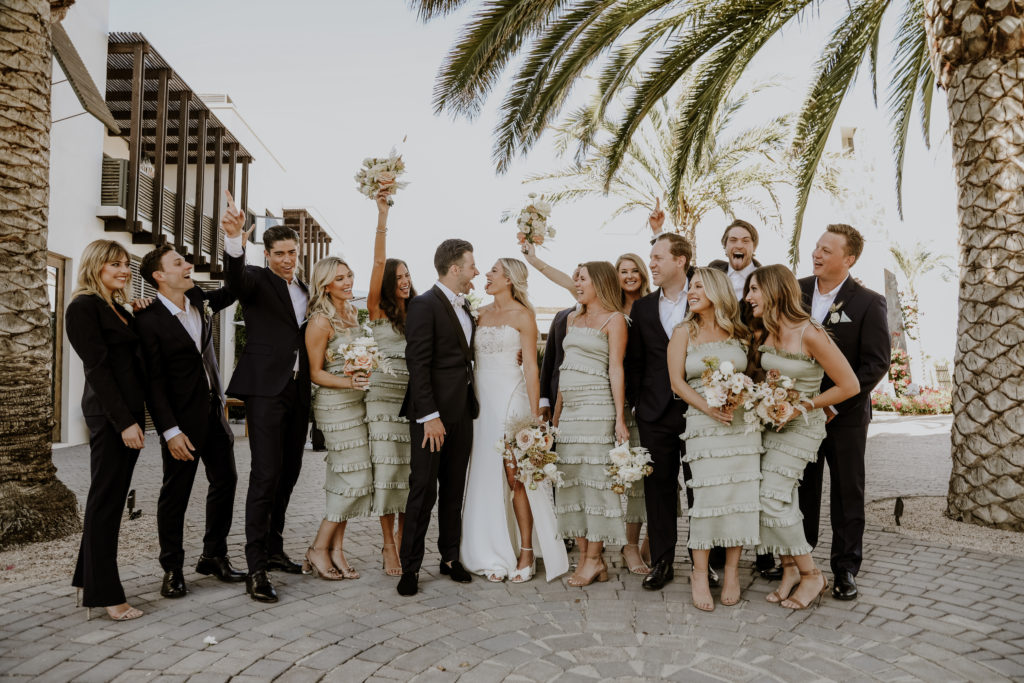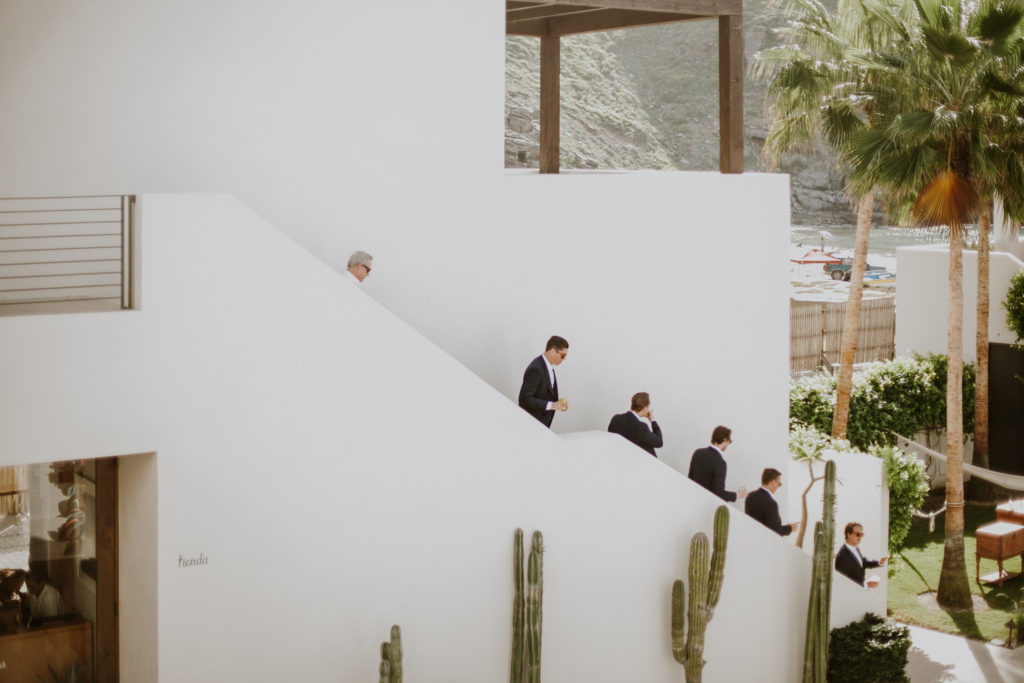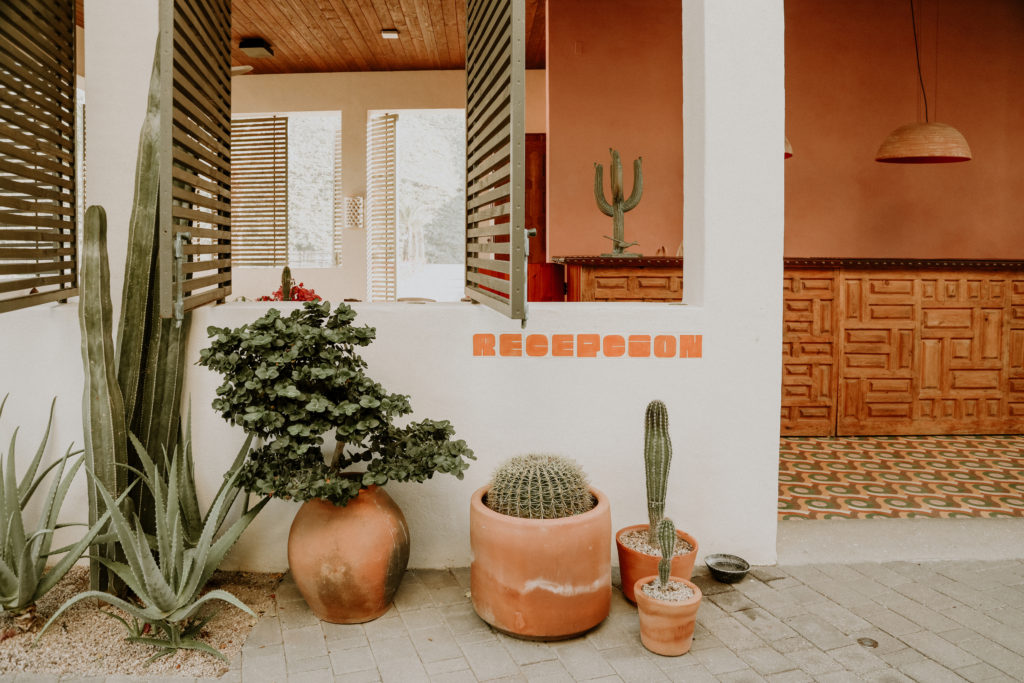 Time for the ceremony… Wait till you see the incredible setting. I love the mixture of modern and romance with this whole wedding!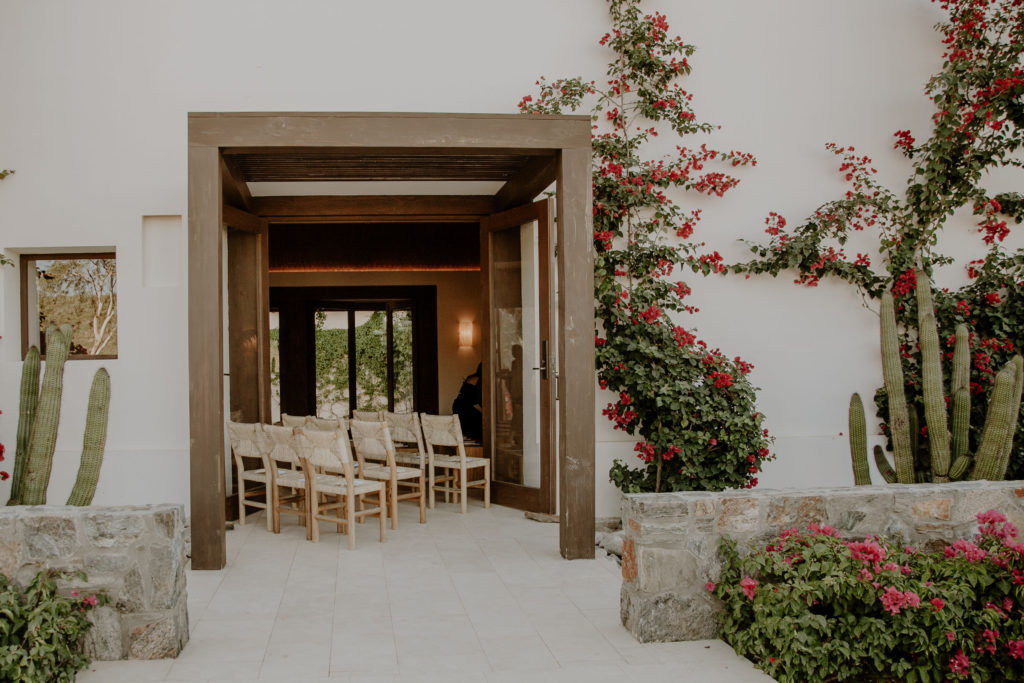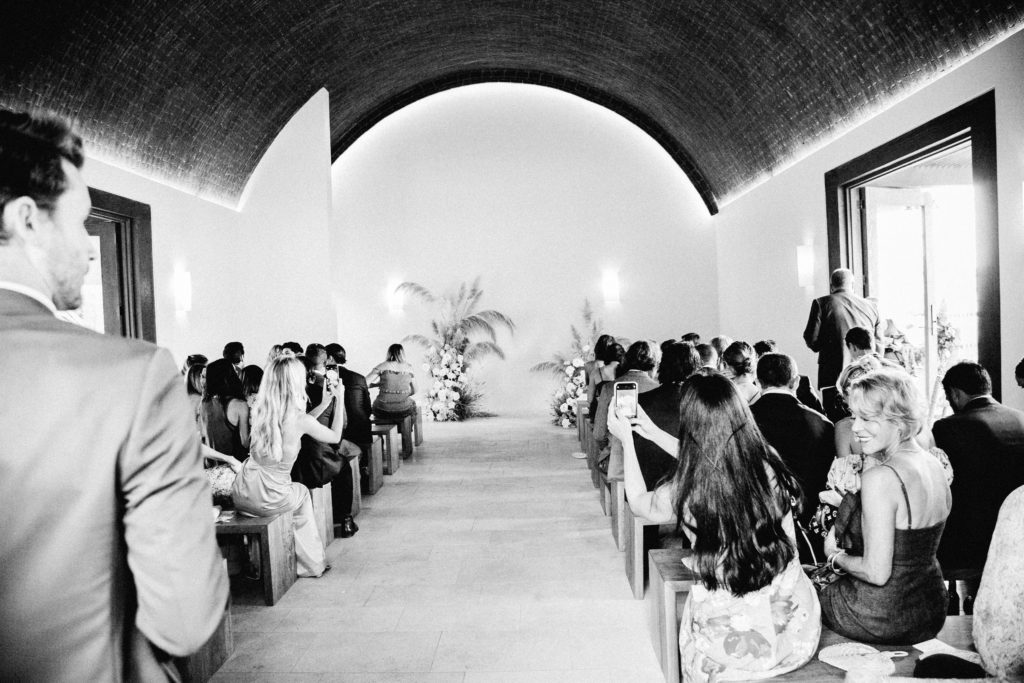 Pina Cate nailed it with the altar… She took our inspiration and went to the next level!!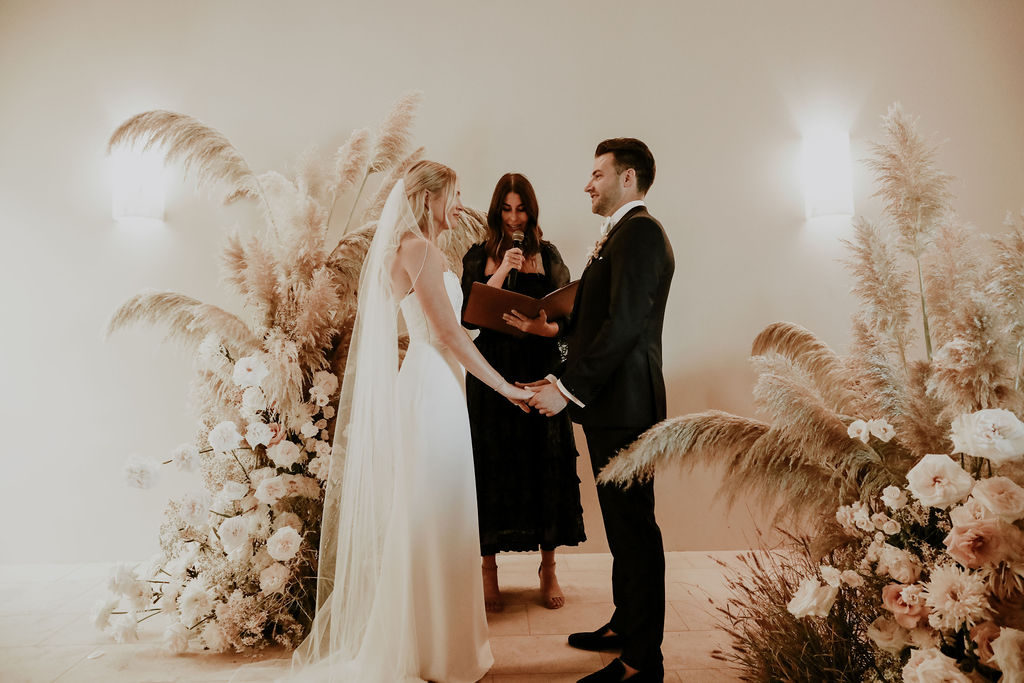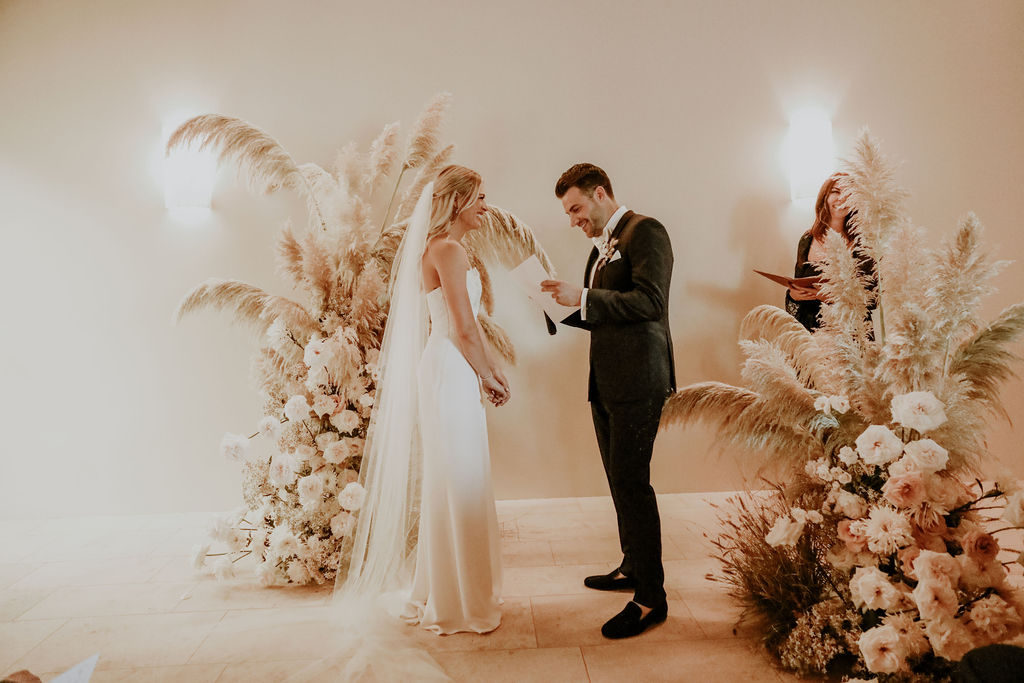 More from Taylor on the ceremony….
Our ceremony is my favorite memory and took place in the San Cristòbal's quant chapel. Our dear friend that I've known since grade school was our officiant and curated such an amazing and personal ceremony. I wanted to surprise Spencer with his wedding gift within the ceremony and had his sister recite a beautiful reading about Saint Christopher, the protector of travel. After the reading I gifted him a gold Saint Christopher as a symbol that I will always protect him.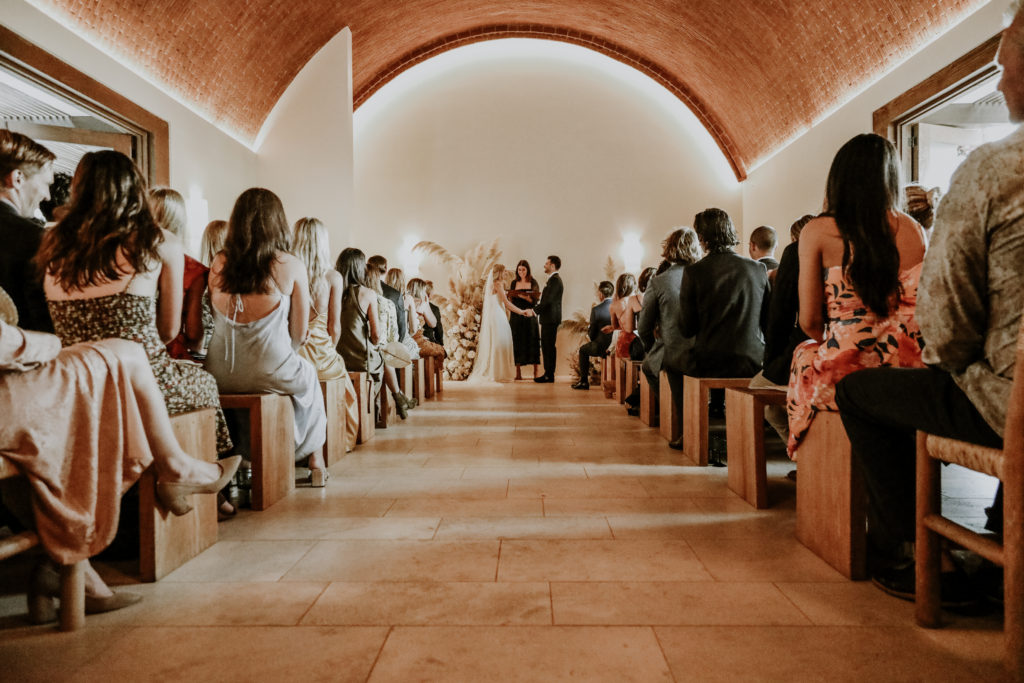 These cuties are MARRIED!!!!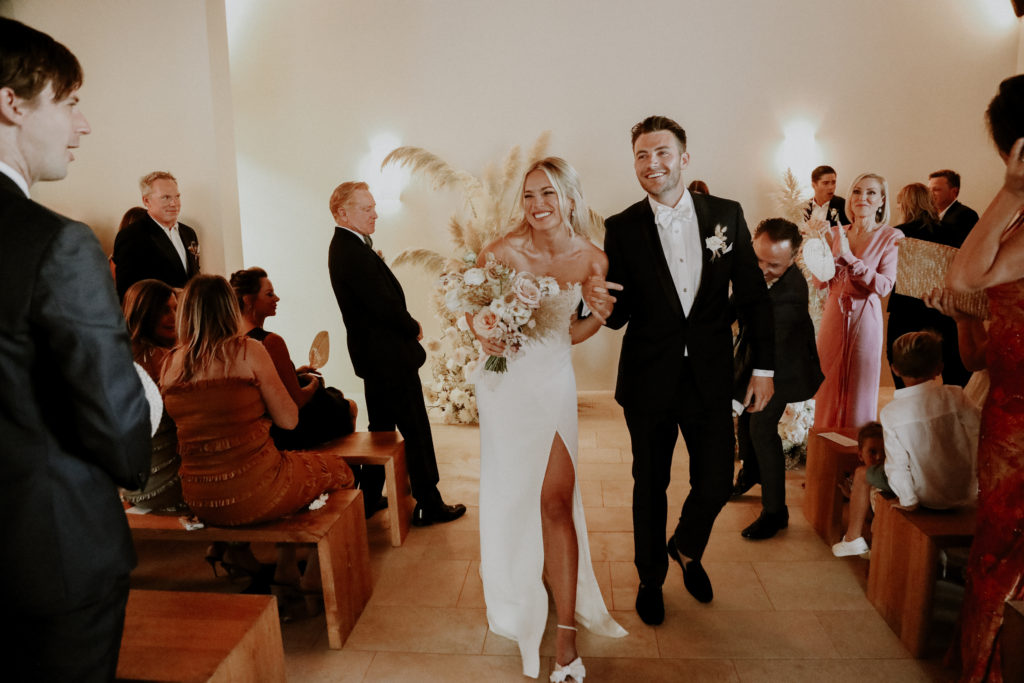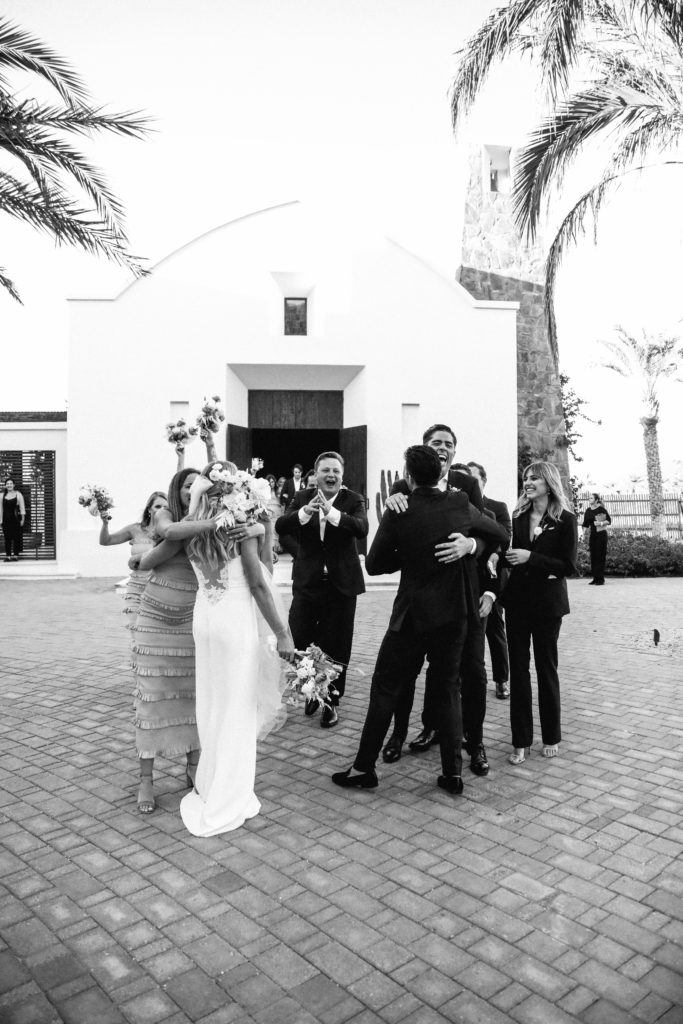 Woo Hoo!!!!! Cutest photo ever!!!!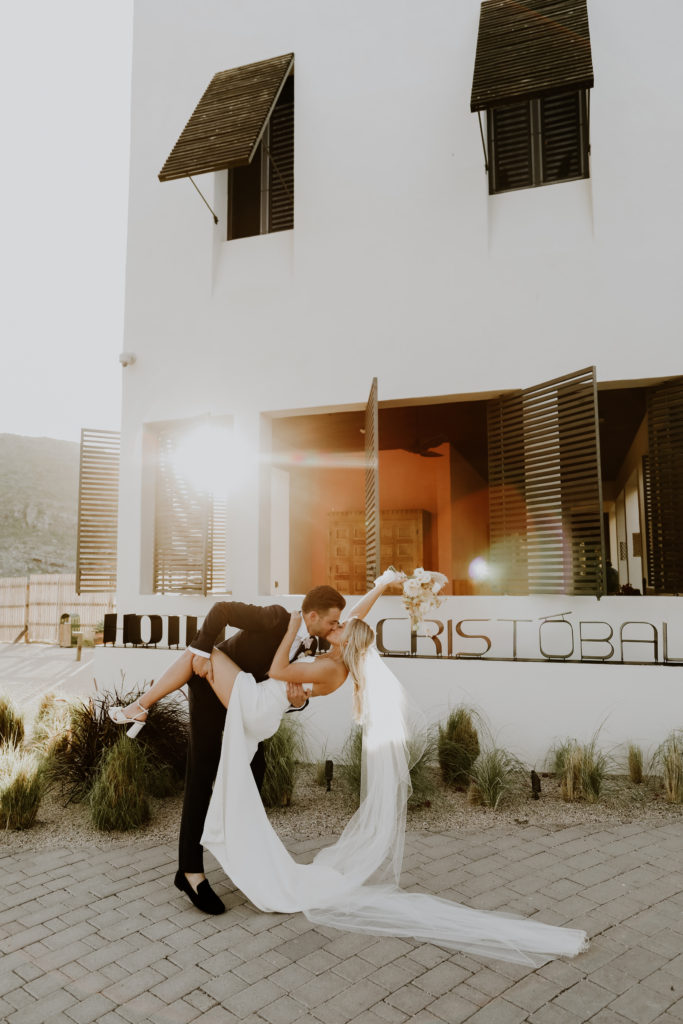 Taylor's gorgeous veil was her sister's and her something borrowed…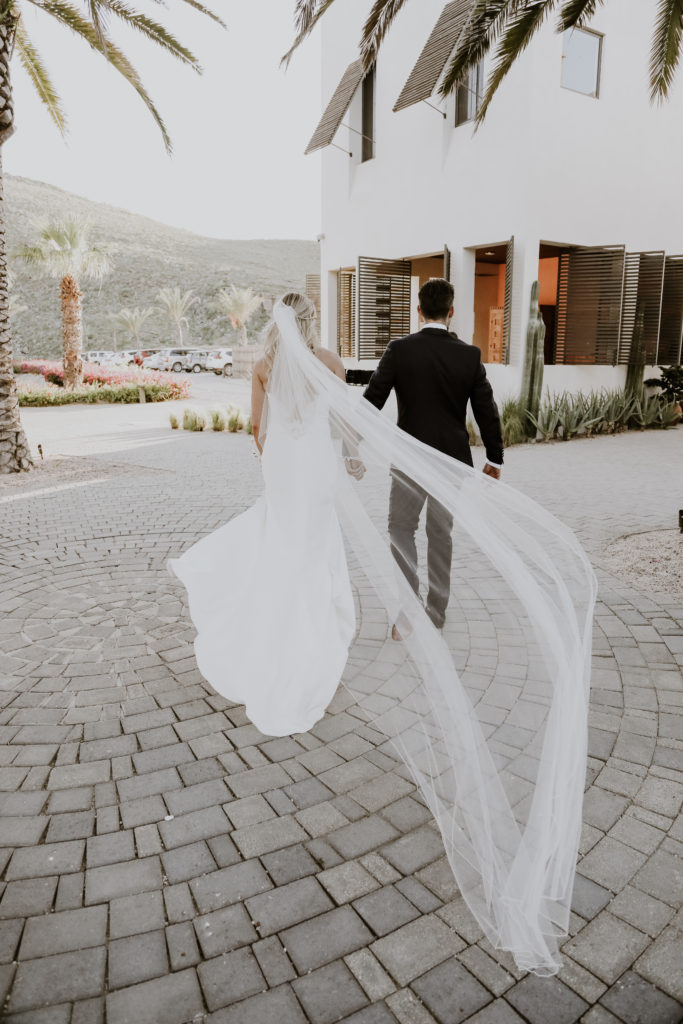 Now, time for cocktails and dancing!!! Love the view and all that bougainvillea!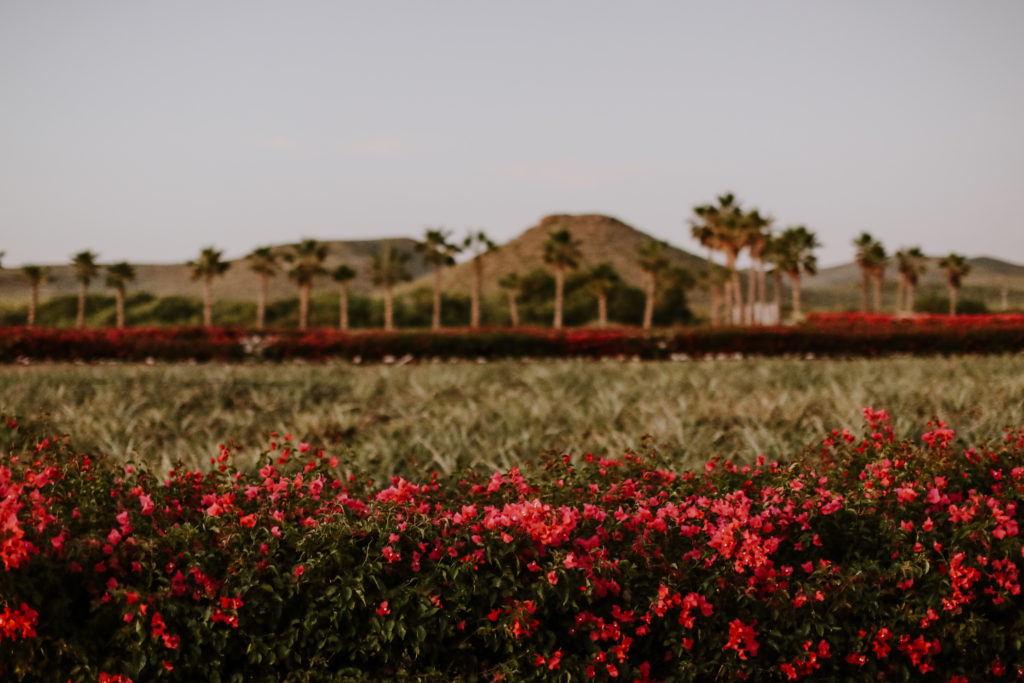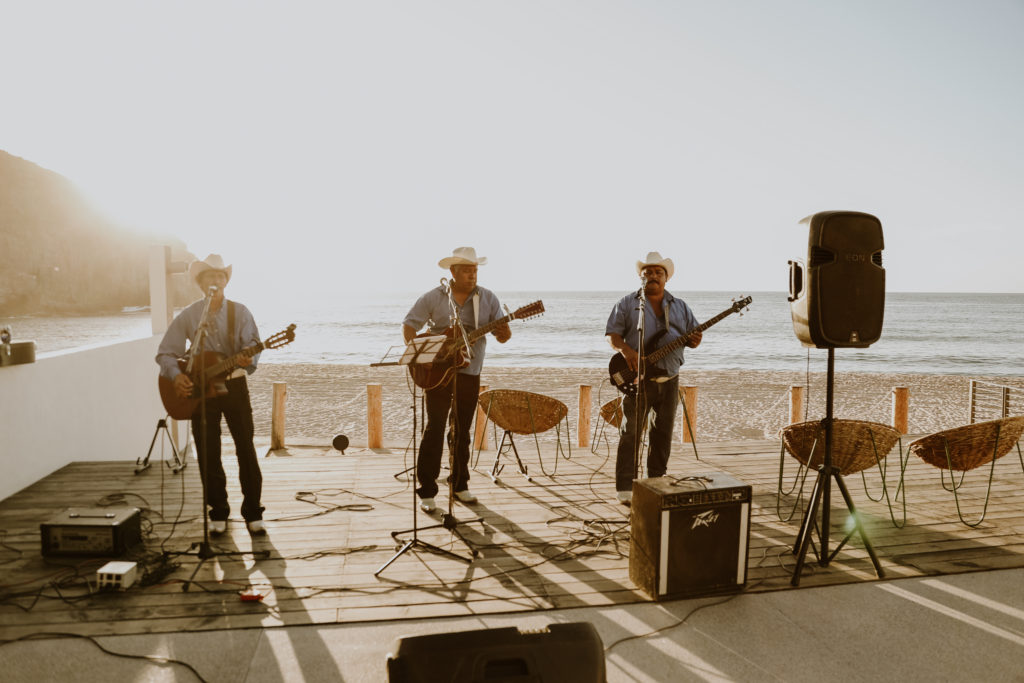 These custom stir sticks were by Proper Letter and featured the couple's initials.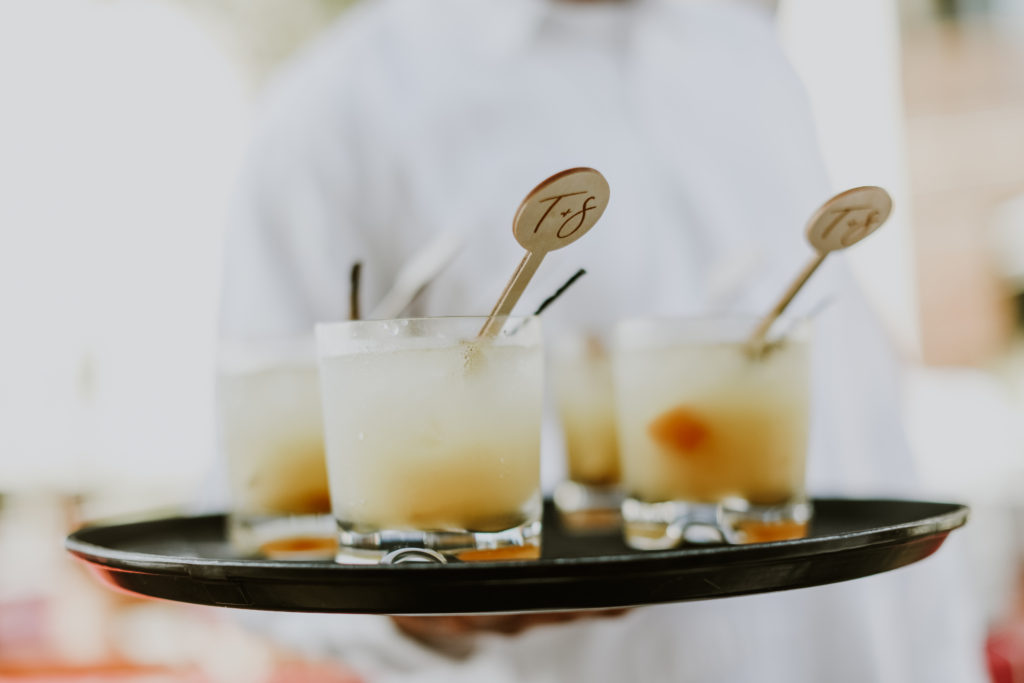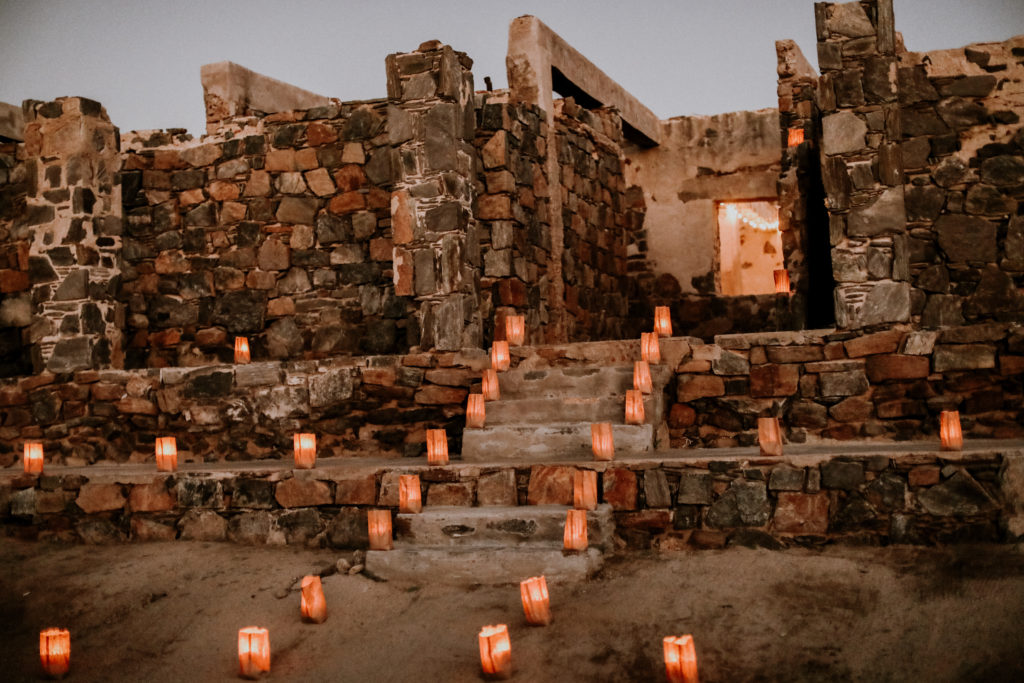 Another Proper Letter touch were these Himalayan salt shot glasses with their names on them – also used for the table assignments. Such a fun favor and the colors just go perfectly!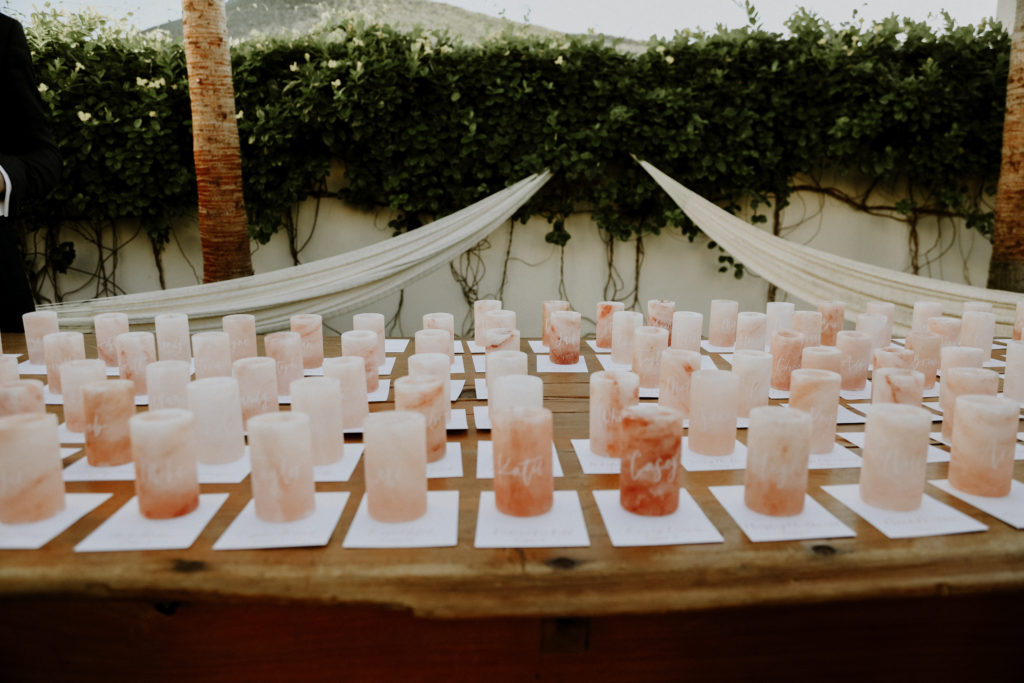 Every reception should have disco balls!!! The rentals were from the amazing Warehouse Rentals – which if you're getting married in Baja California, they have the MOST amazing collection!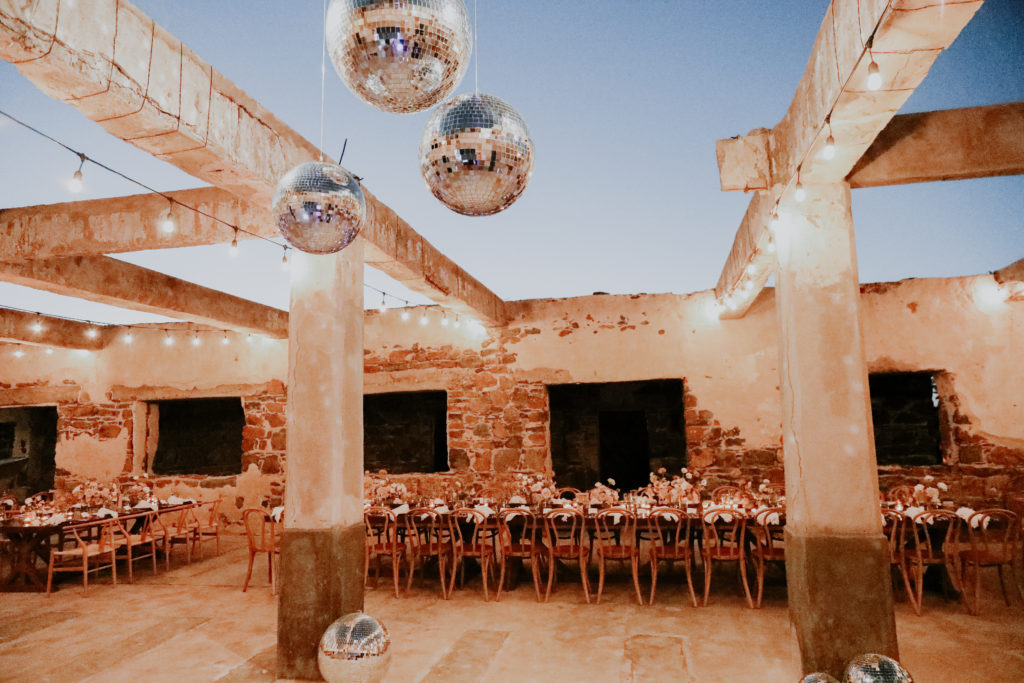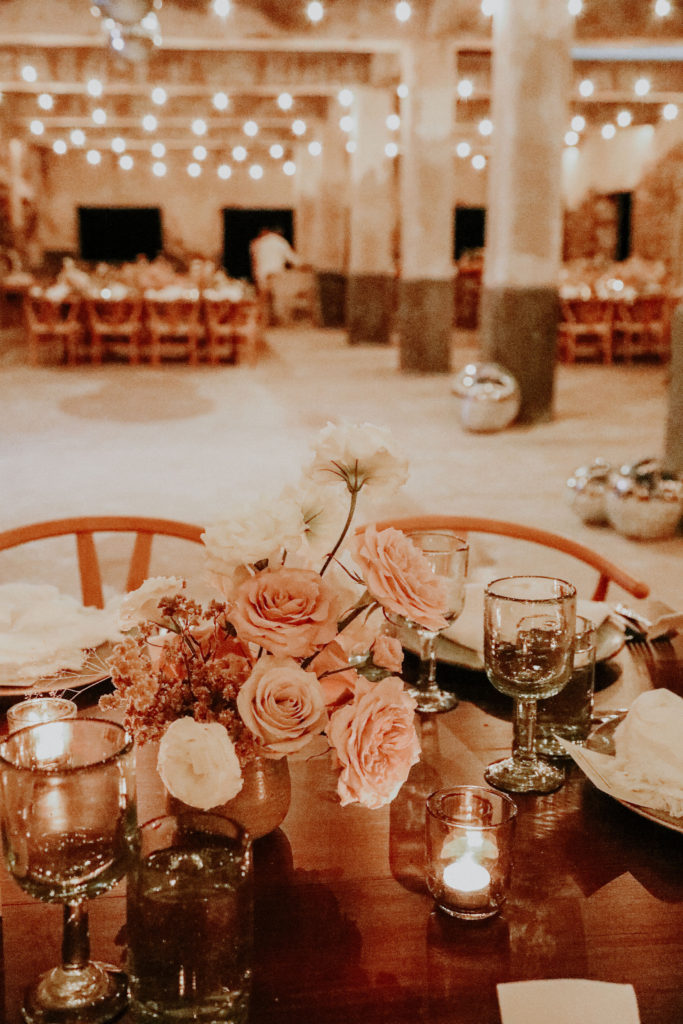 Don't you love these florals and the decor?! It's the most magical setting!!!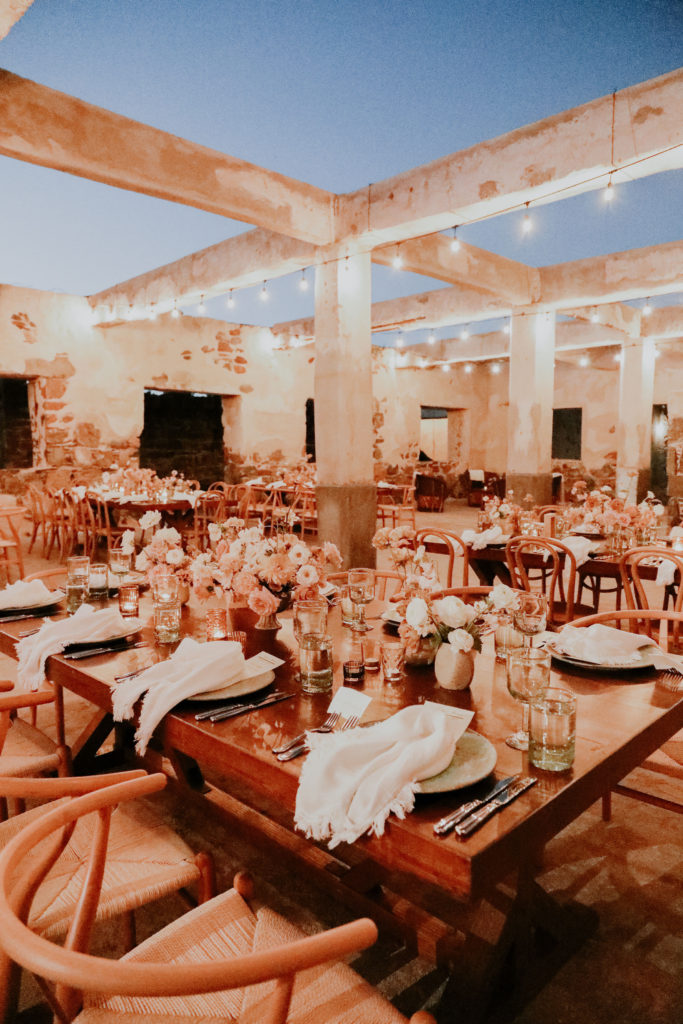 The adorable cactus table numbers were also by Proper Letter. I really love how everything came together and the gorgeous candle light just makes it!!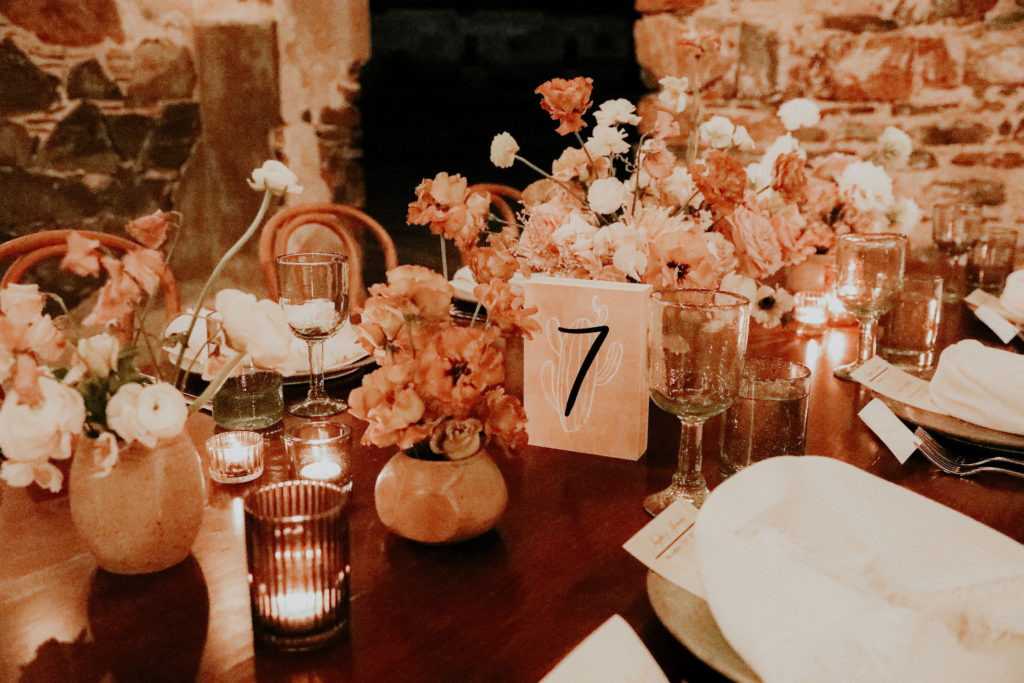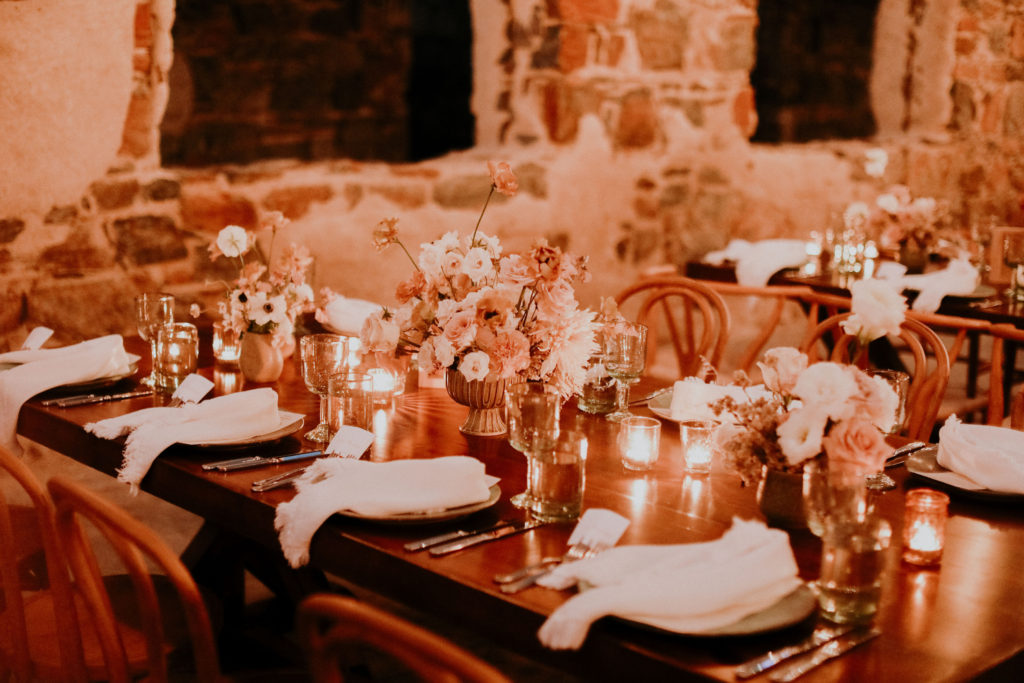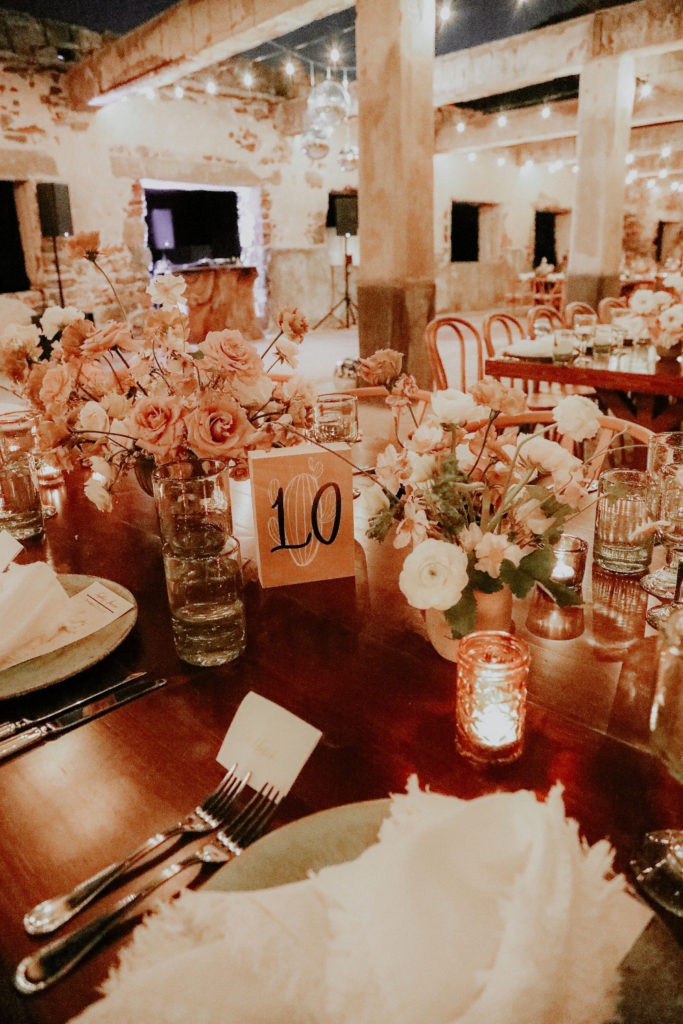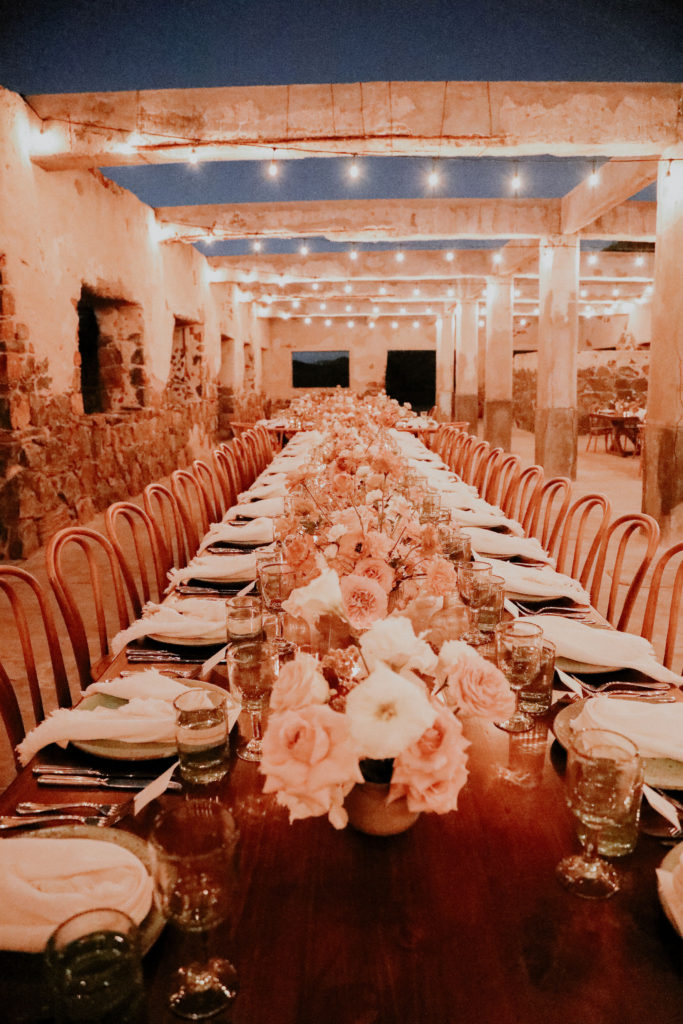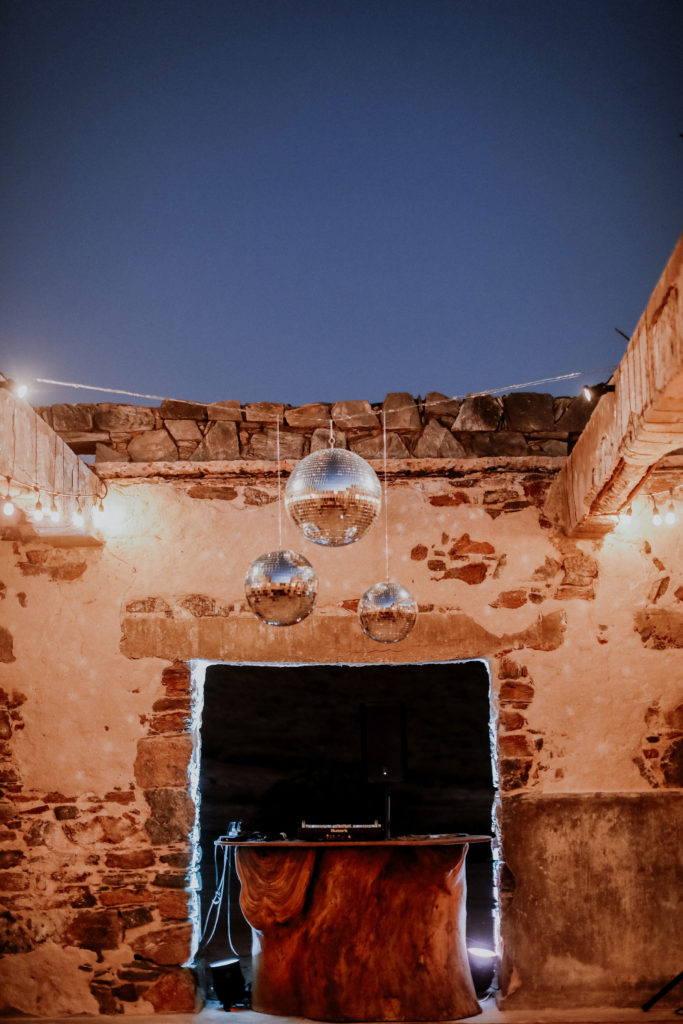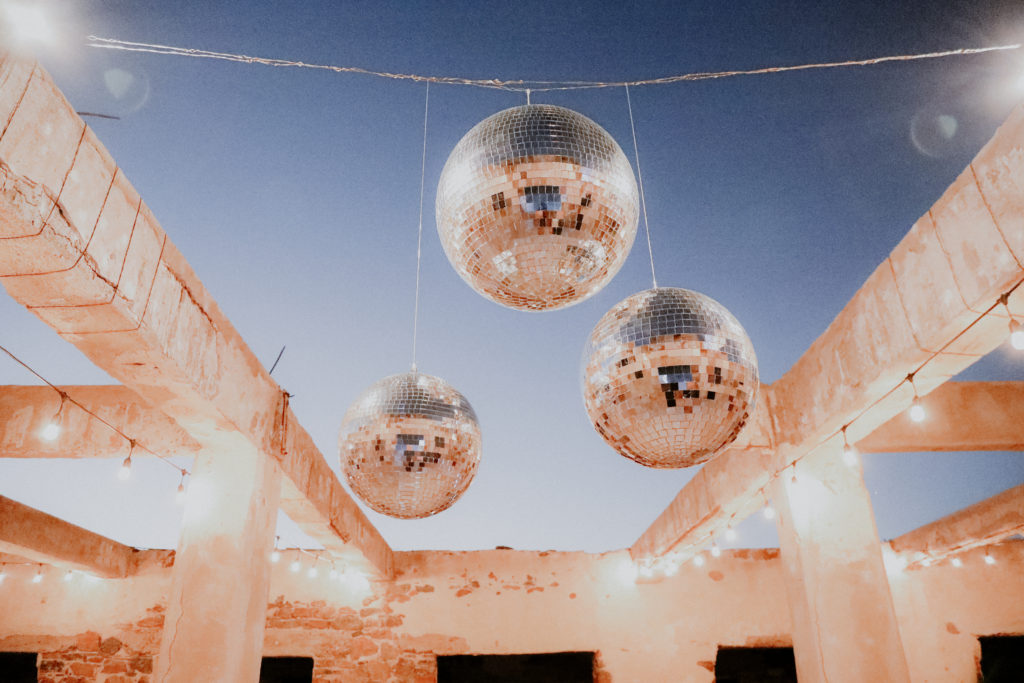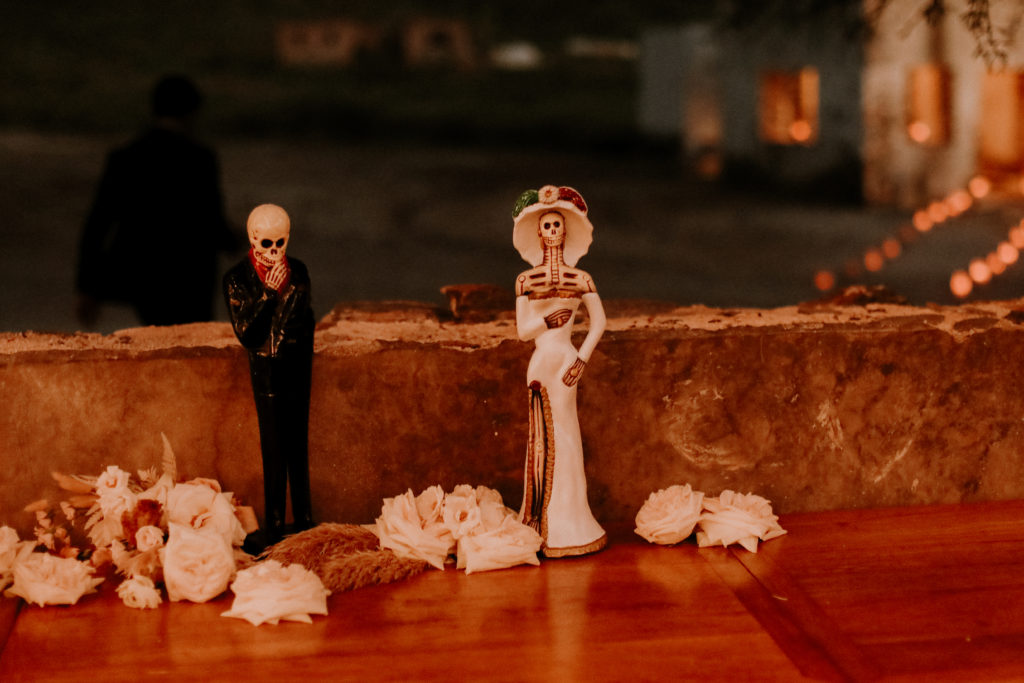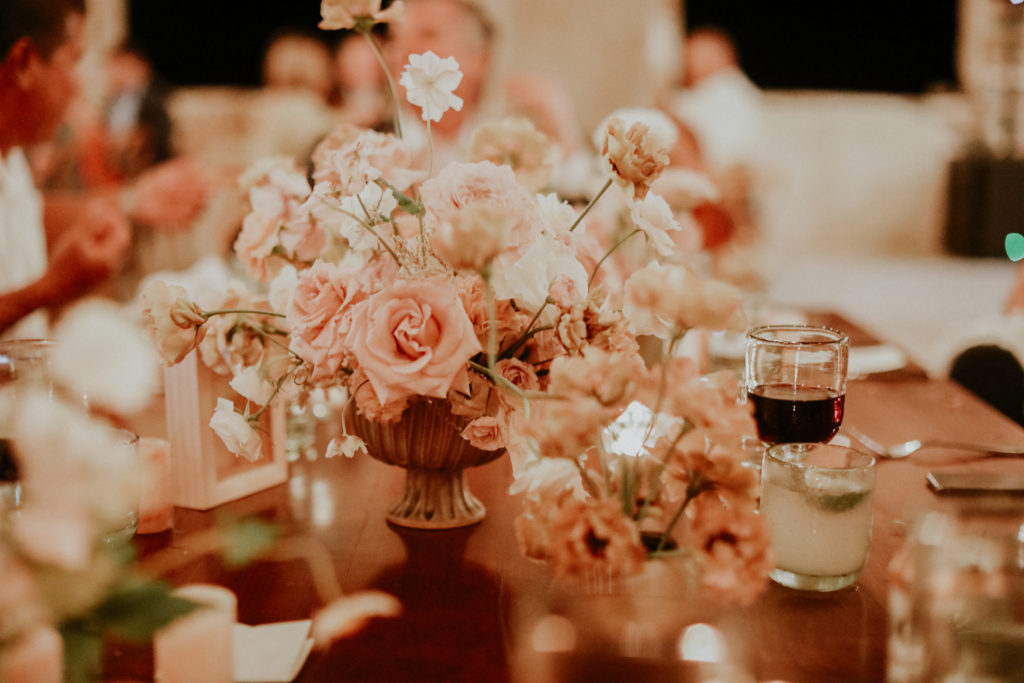 These custom cocktail signs by Proper Letter added so much fun personality, as you can see – there were his and hers cocktails notated by their favorite hand gestures!!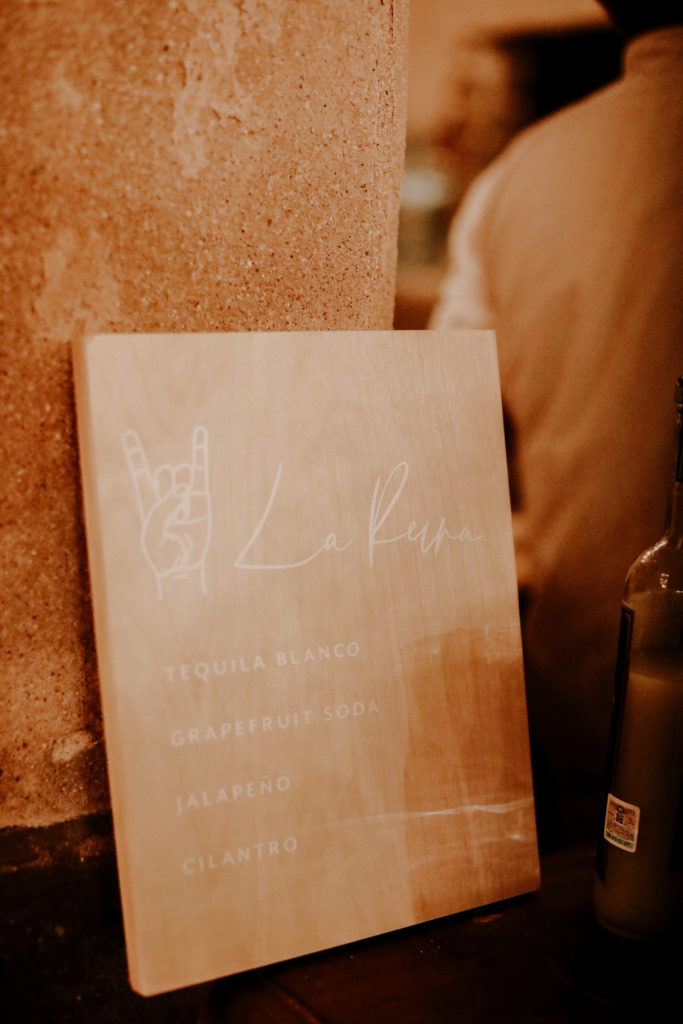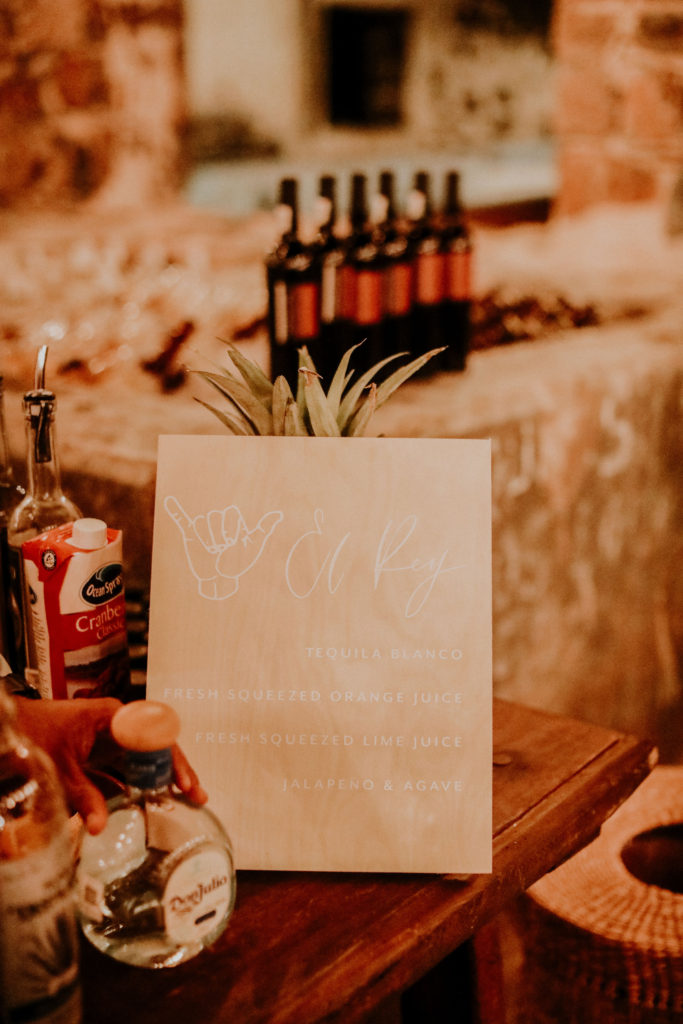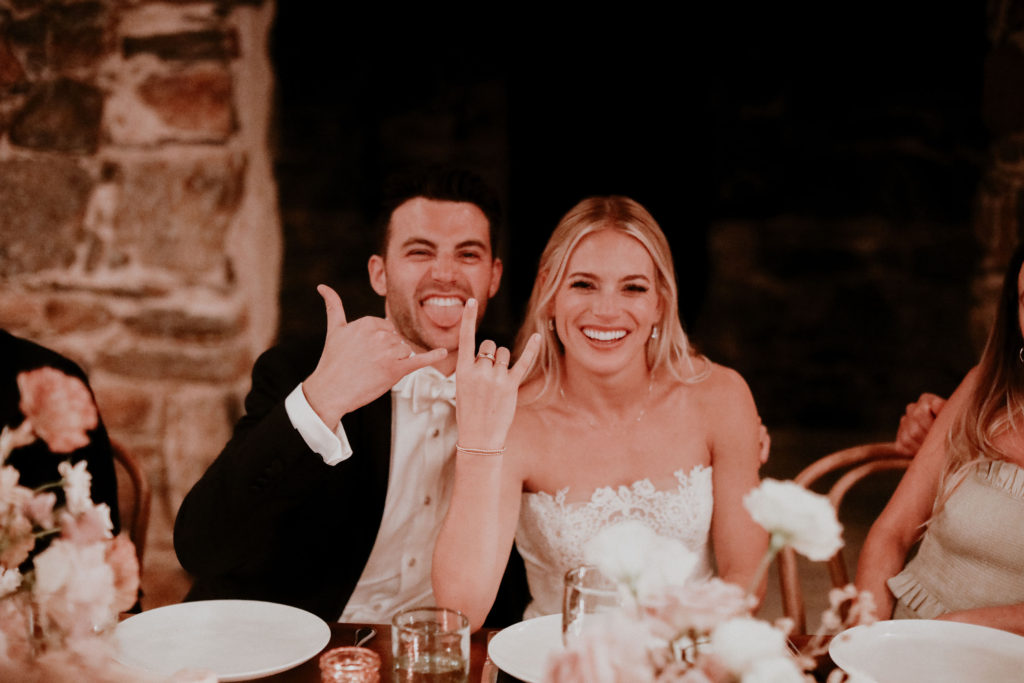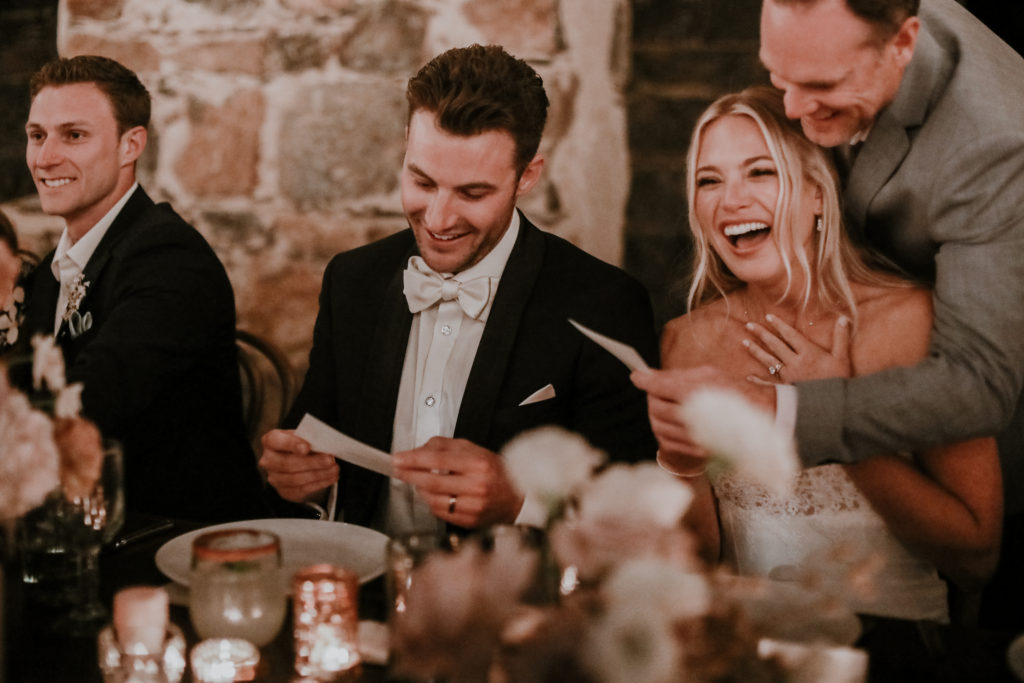 My favorite part of looking through these photos and seeing how much fun these two had! You really have to live in the moment and enjoy it at your wedding and I can tell that Taylor & Spencer truly did!!
Here's a few words of wisdom from Taylor herself on planning…
Stay true to yourself and your vision. Try to remind yourself that it's about the two of you and your journey. I also loved The Knot's to-do list and planner to keep me on track!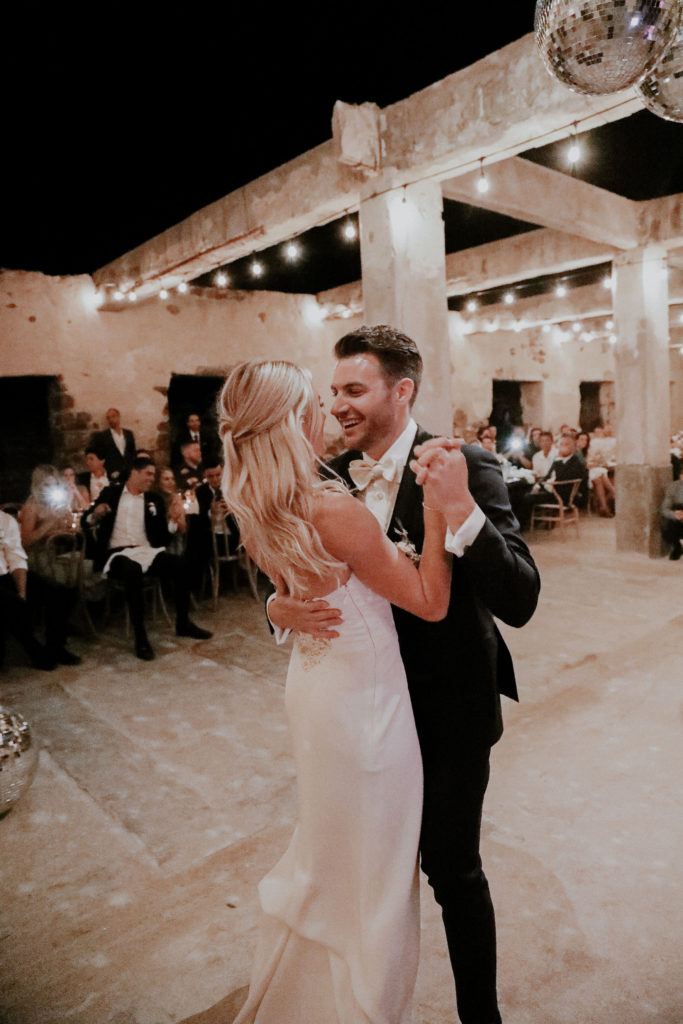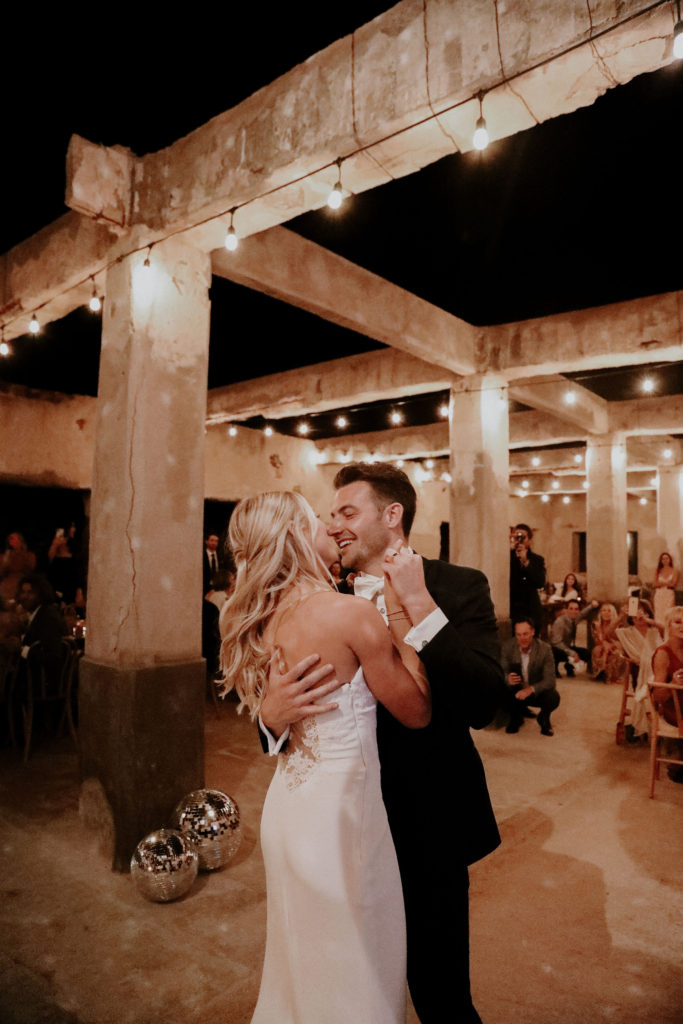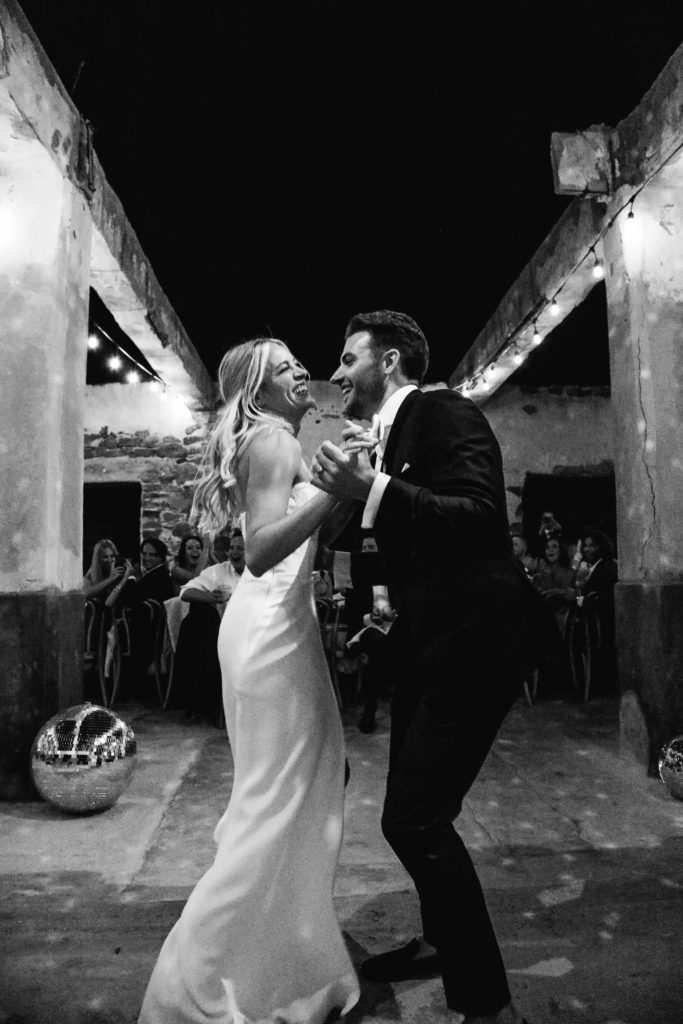 Congrats Taylor & Spencer! So fun reliving this special day!! We wish you all the happiness forever and ever!!!!
Cheers!!!
xx
Jacquelyn