The holidays are all about traditions, and we are excited to share this one that we treasure with you today!  We were all lucky enough to be in Northern California at the same time earlier this month and got to spend some time together… This post is about one of the many family traditions we enjoy for Christmas and why it's important to us!  While having this fun experience we were able to wear Minnetonka's amazing collection and shoot their holiday lookbook, which is now live on their website here!
Here's a little background on why we decided to choose this for our holiday photo shoot….
All Photos by the talented Carlie Statksy
Growing up in Northern California my family would go and cut down our Christmas Tree every year. We would drive up a long windy road to get into the Santa Cruz mountains to start our search for the perfect tree!  Once I had a family I couldn't wait to start this tradition myself.  Living in Southern California now, we don't have as easy of access to the same experience, so needless to say I was thrilled to travel back home to set the tone for my son Court.  It was fun to have all the Beijos families in tow to enjoy this classic Christmas tradition!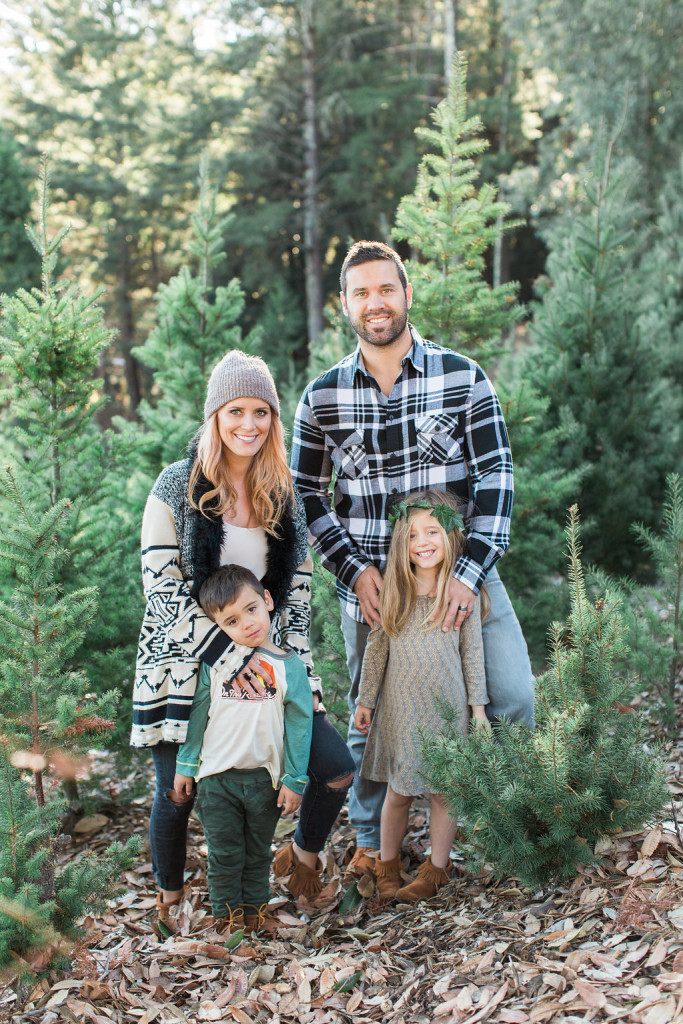 The Carrigers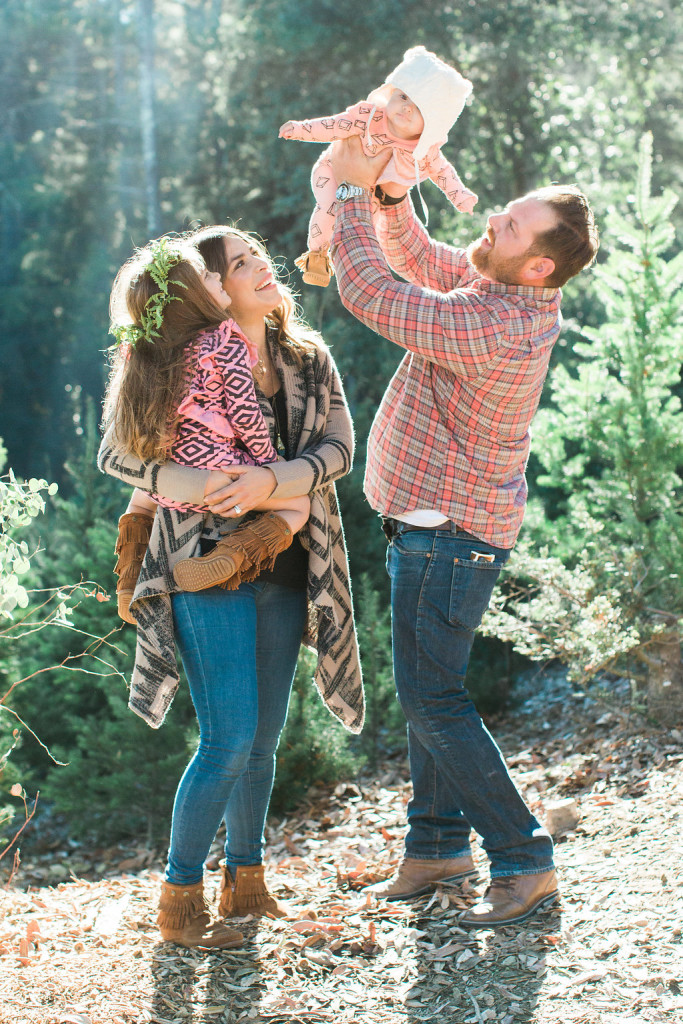 And the Kazas Family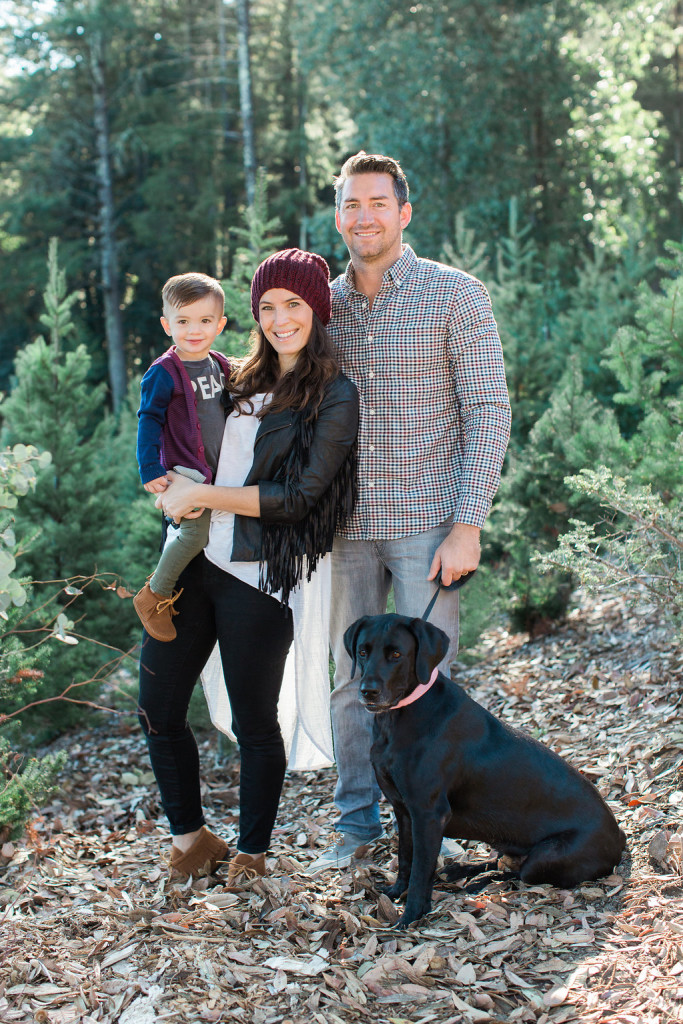 Nothing beats the scenery of the Redwoods, just the fresh smell of the tree farm will have you ready for some hot cider!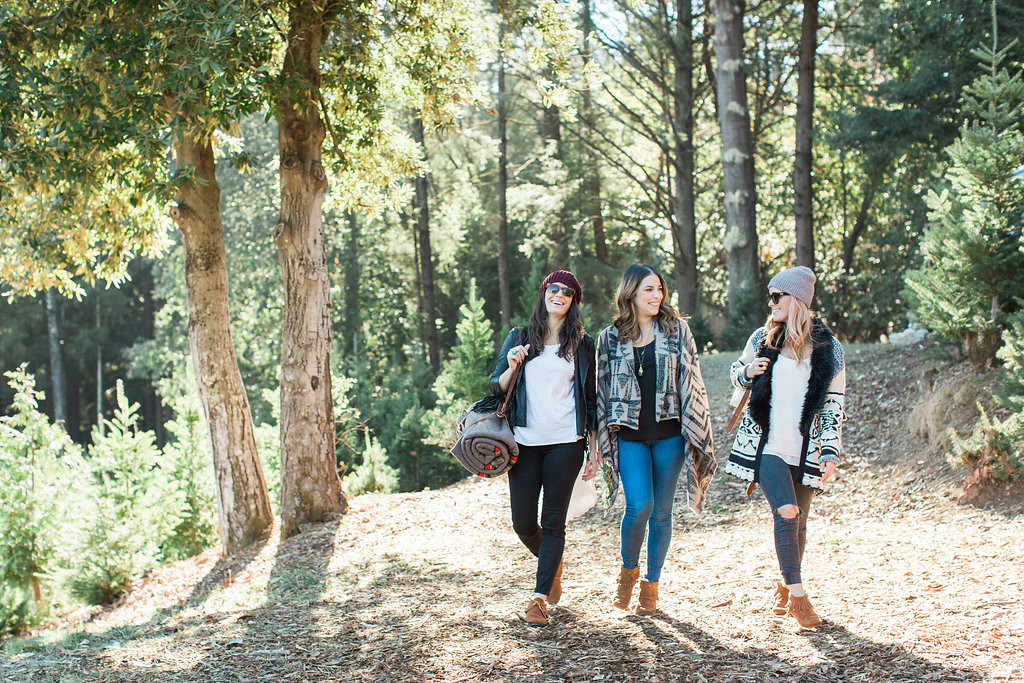 From left to right
Jacquelyn is wearing the Classic Fringe Hard Sole Boot, Abby is wearing the Concho Feather Boot, and Leah is wearing the Double Fringe Side Zip Boot.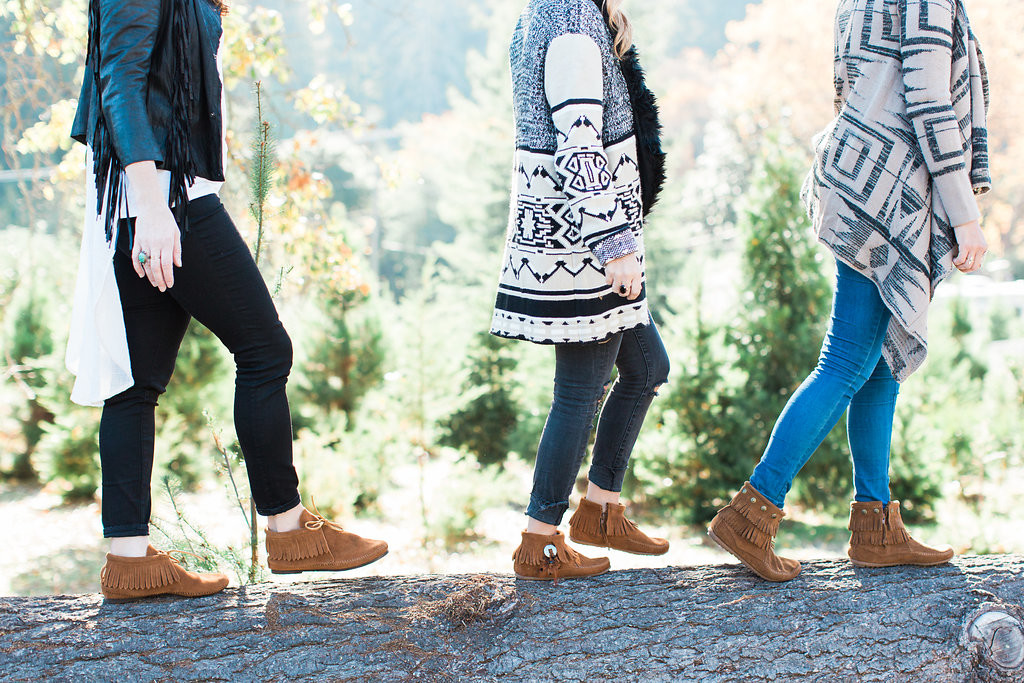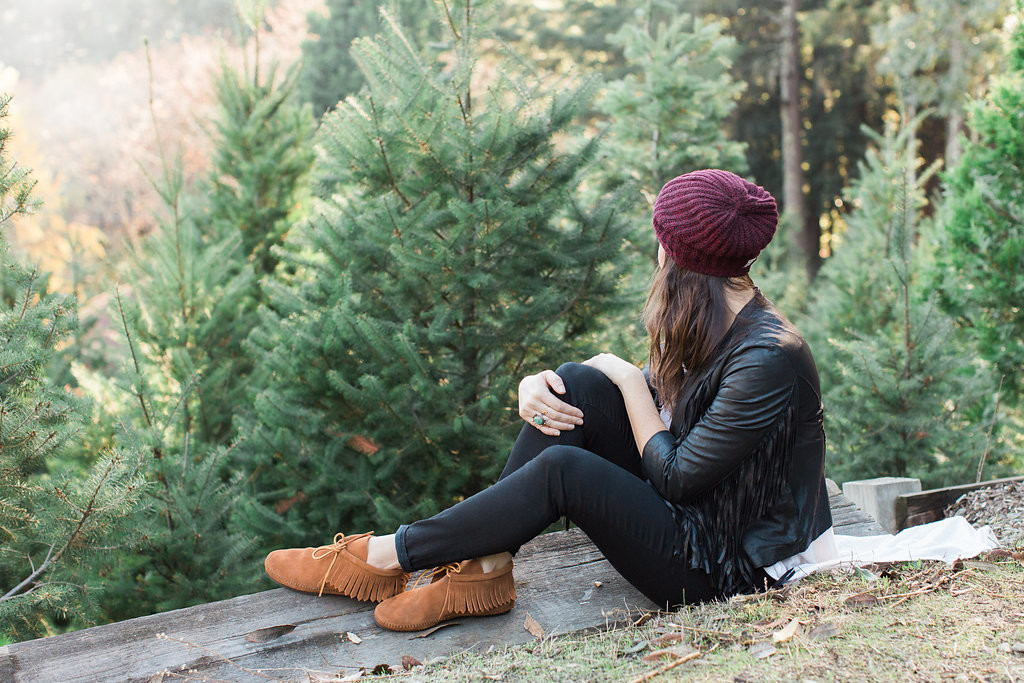 How great is this backpack by Fawn and Cub?!  It was the perfect carry on for our trek through the woods, and it doubles as a diaper bag!  Us mama's have lots of love for cute diaper bags ;)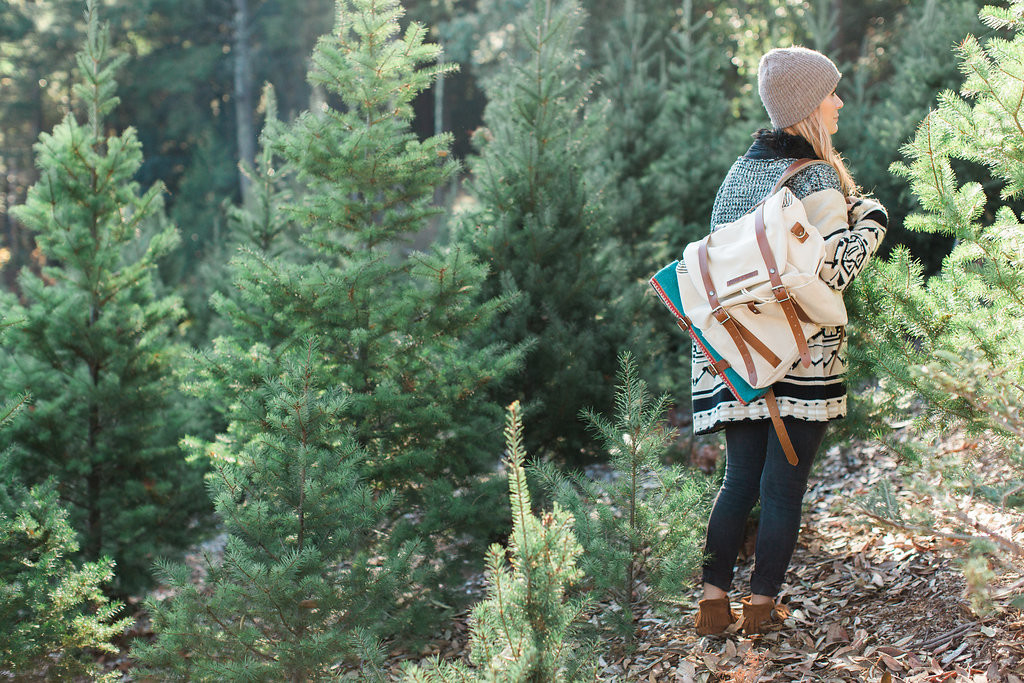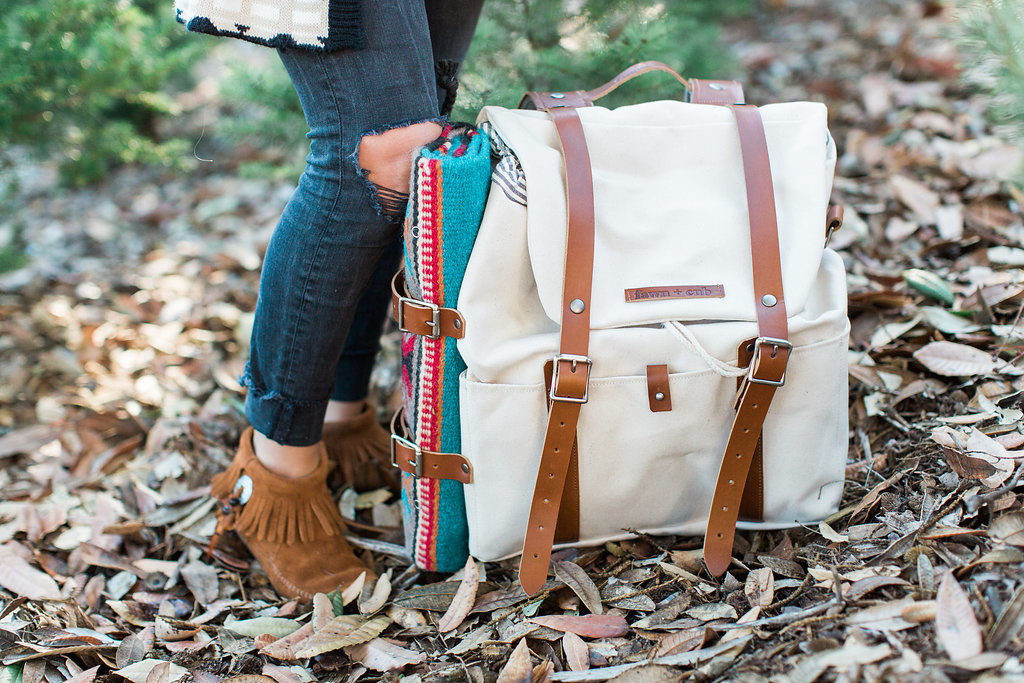 And our amazing mugs and that sweet blanket are all from one our favorite shops in Santa Cruz, Stripe!  We all wanted to take that blanket home…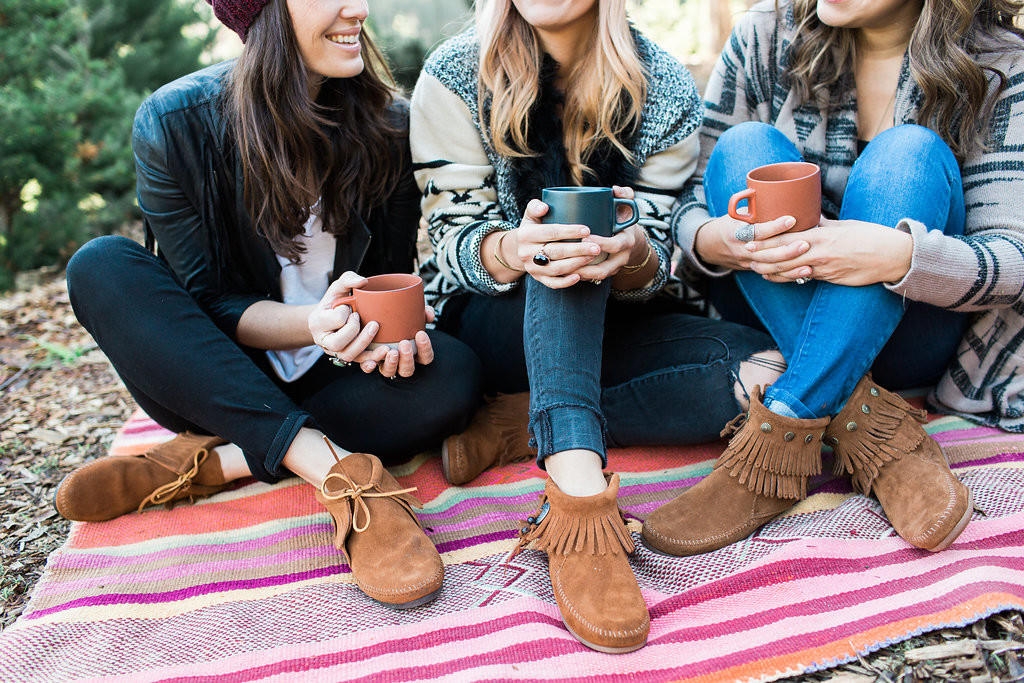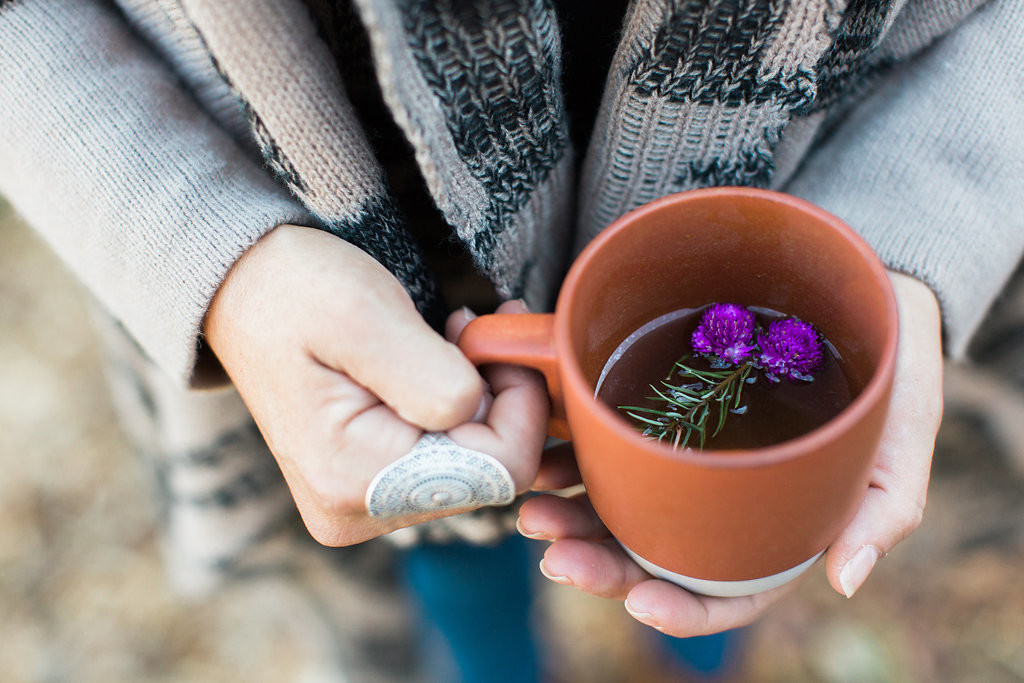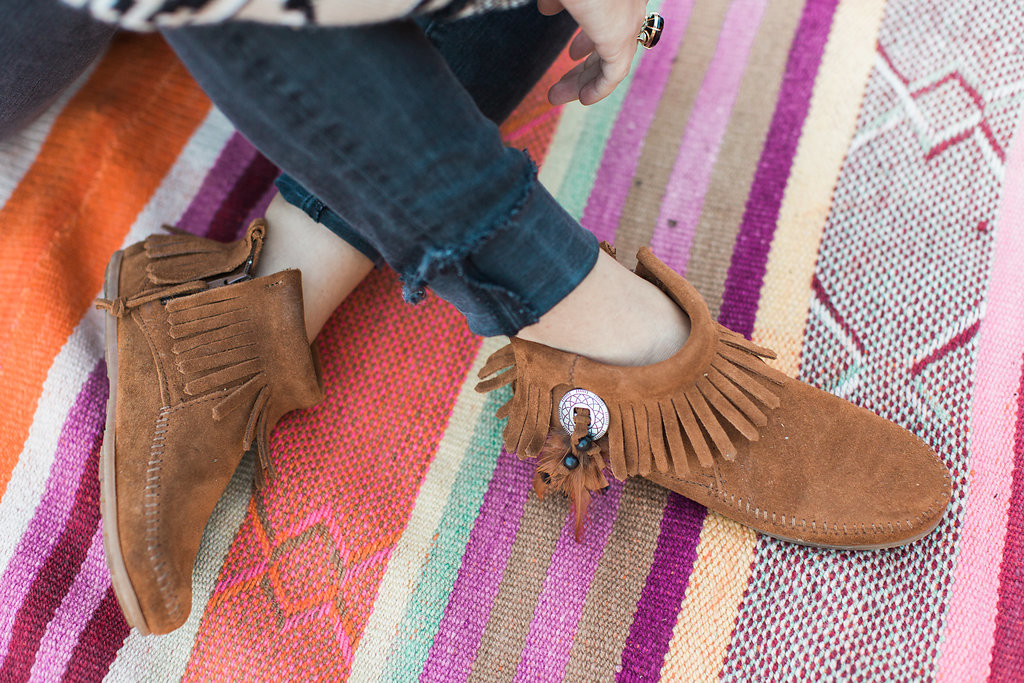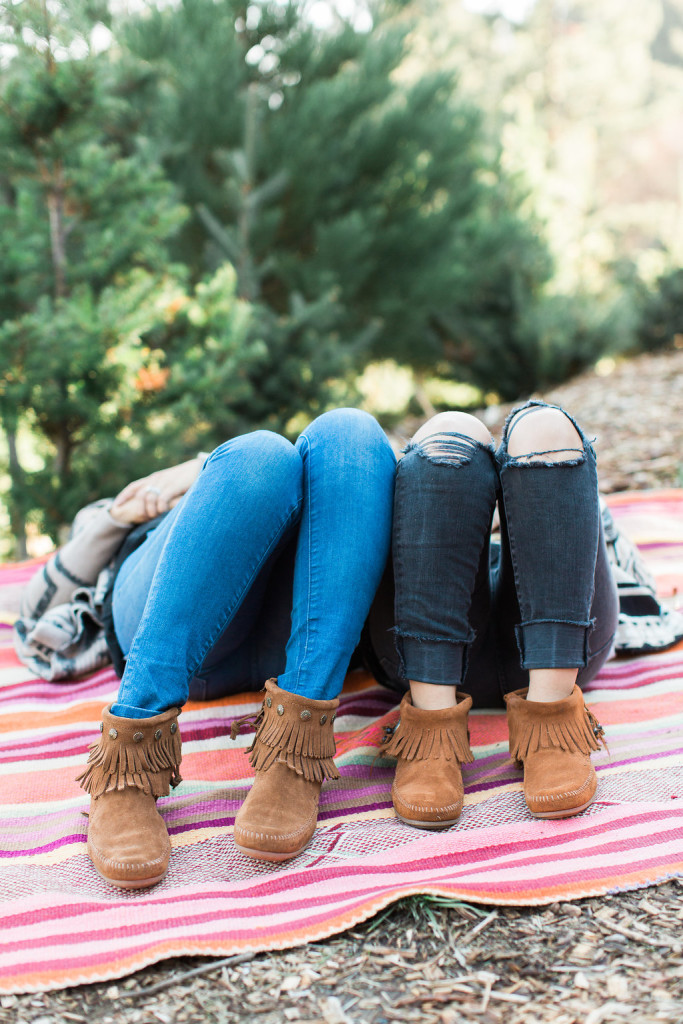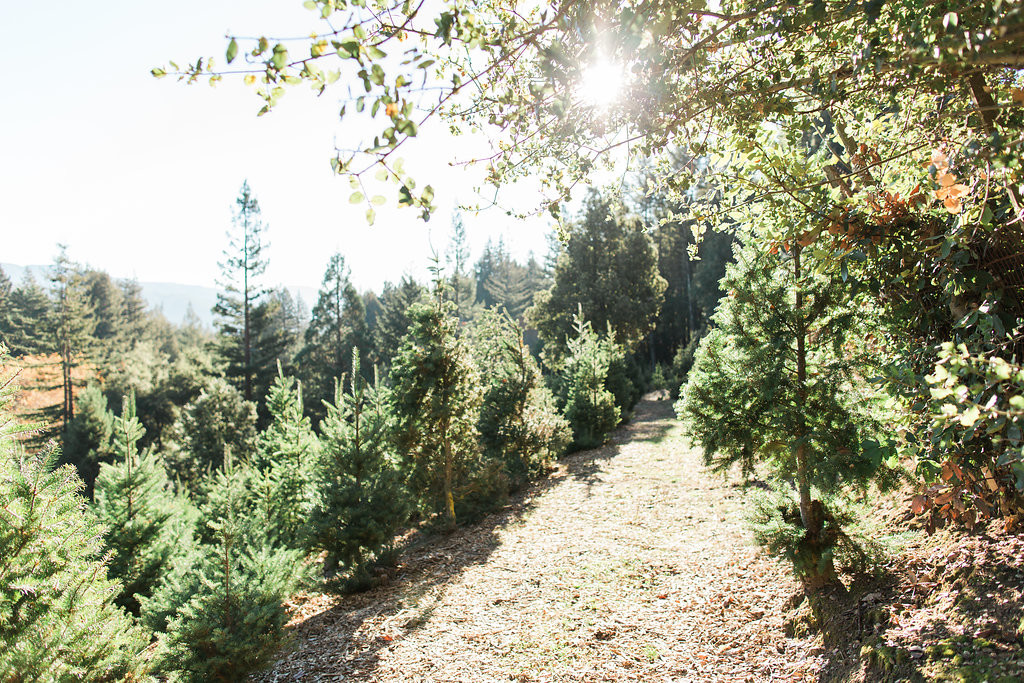 We weren't the only ones who had fun… The kids were ready for an adventure when we pulled up to the farm!  We brought along my black lab Dolly who was ready for fun too and began trekking around the farm in search for the best tree we could find.  We brought blankets for a picnic with graham crackers, hot cocoa and marshmallows, and possibly some spiked cider for the adults!  It was the coziest day with lots of love and laughter and new traditions.
All of our little beijinhos are wearing clothes from Hatched Baby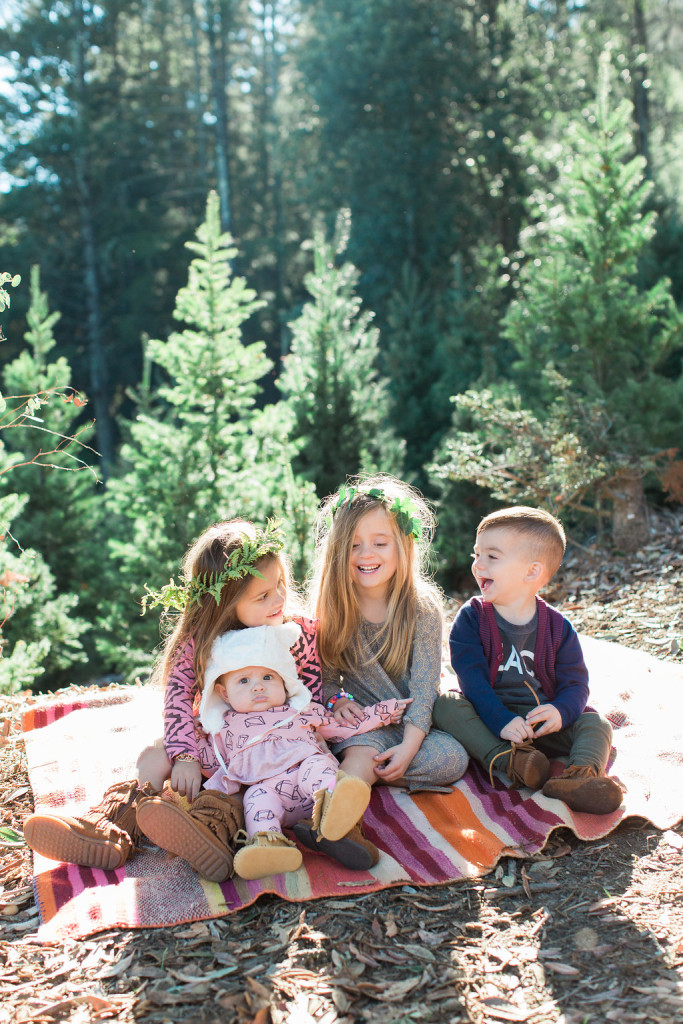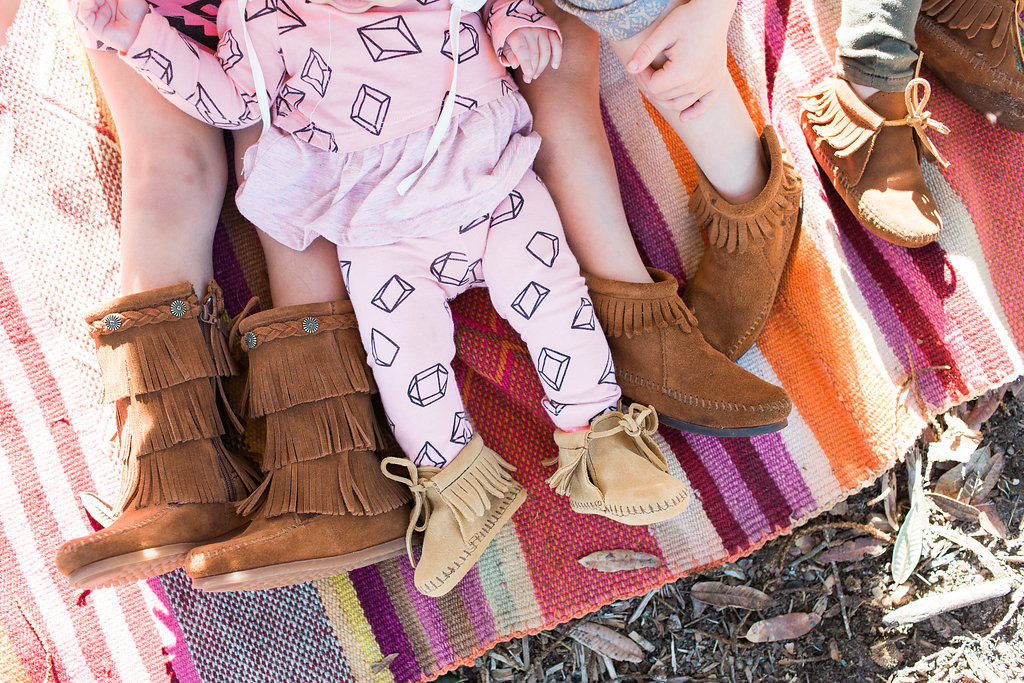 Loving these classic booties that Court and Jett are wearing, they are the Classic Fringe Softsole Boot.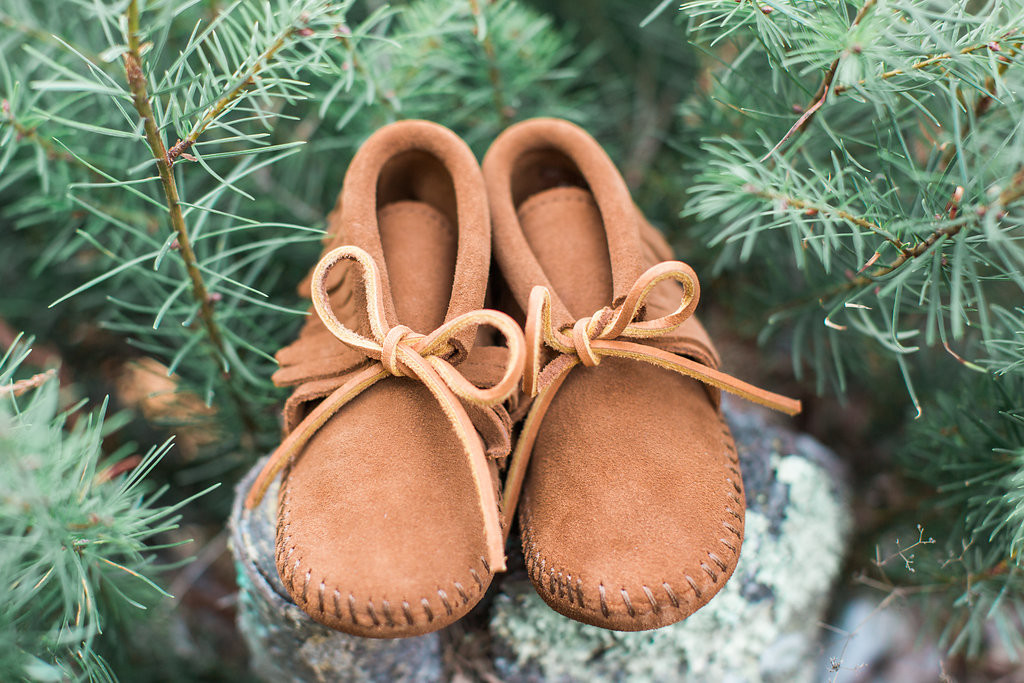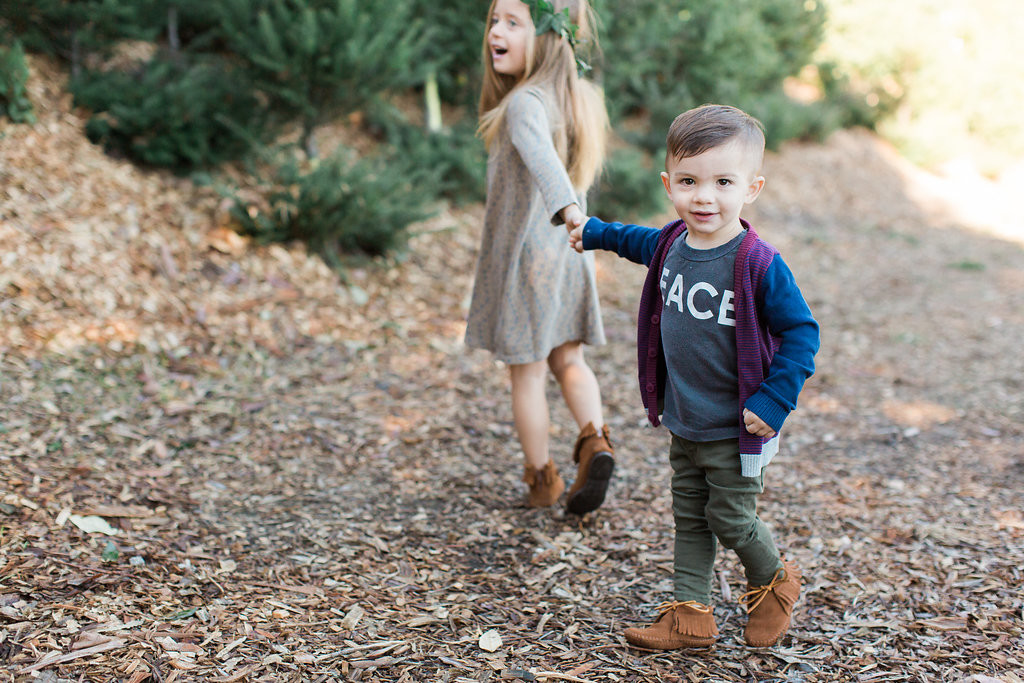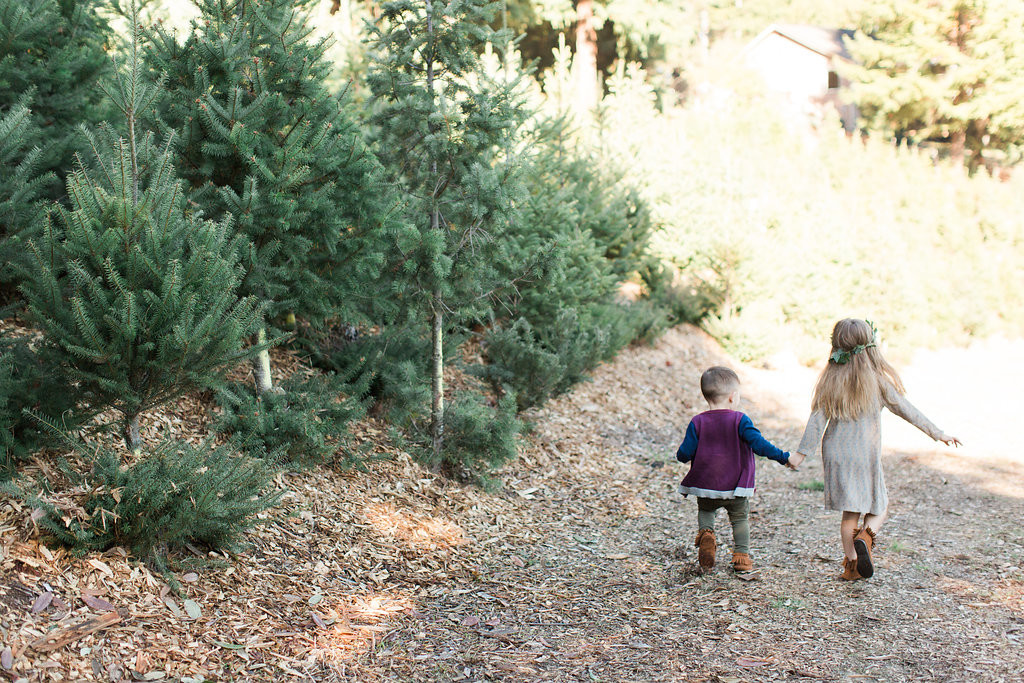 Little Isla is wearing the infant Fringe Bootie and looking so precious.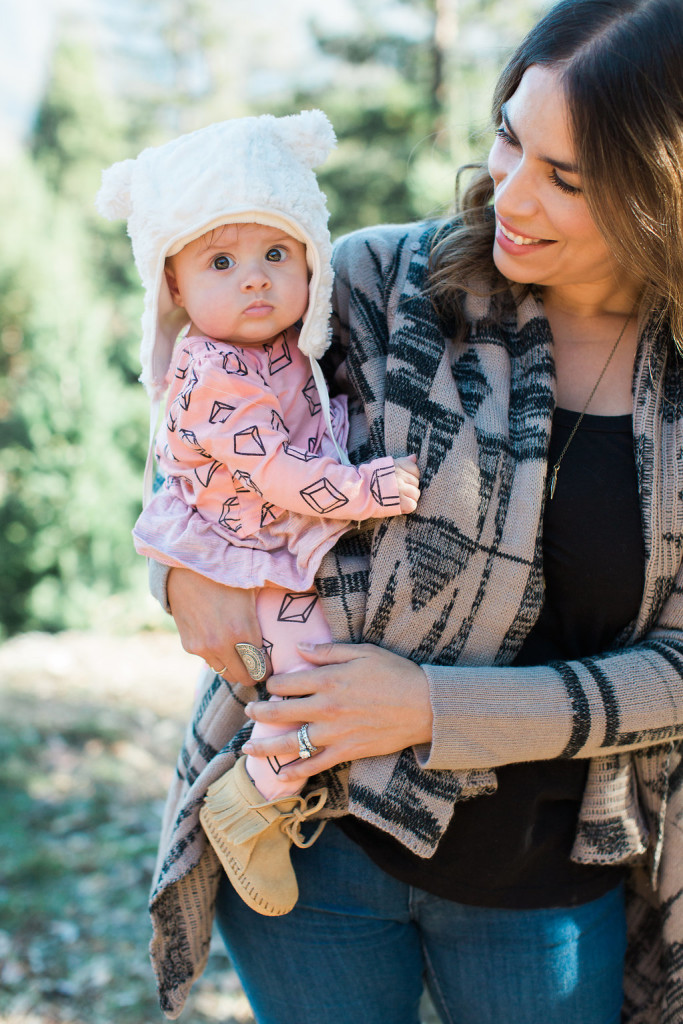 Miss Fashionista herself Edie Lola is in the 3 Layer Fringe Boot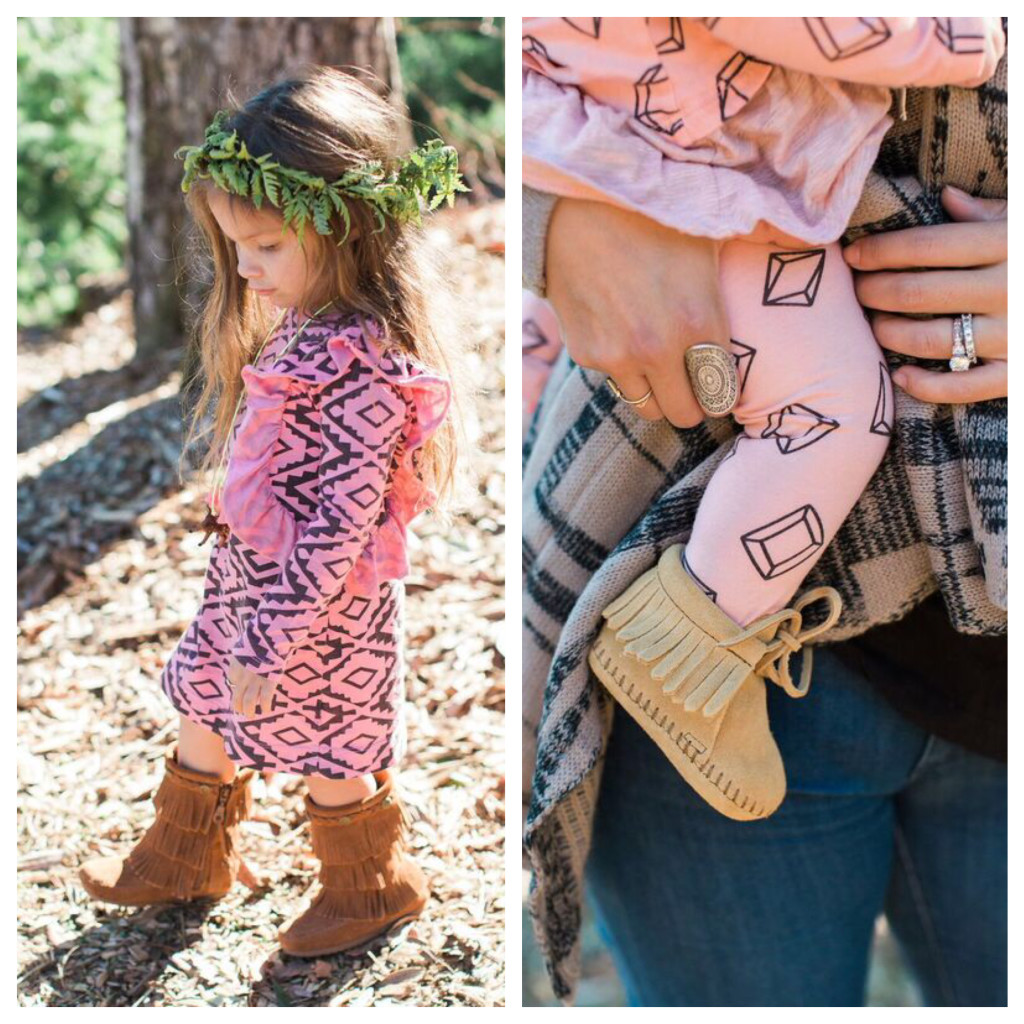 Dylan is in the Back Zip Bootie and how about those beautiful eyes of hers?!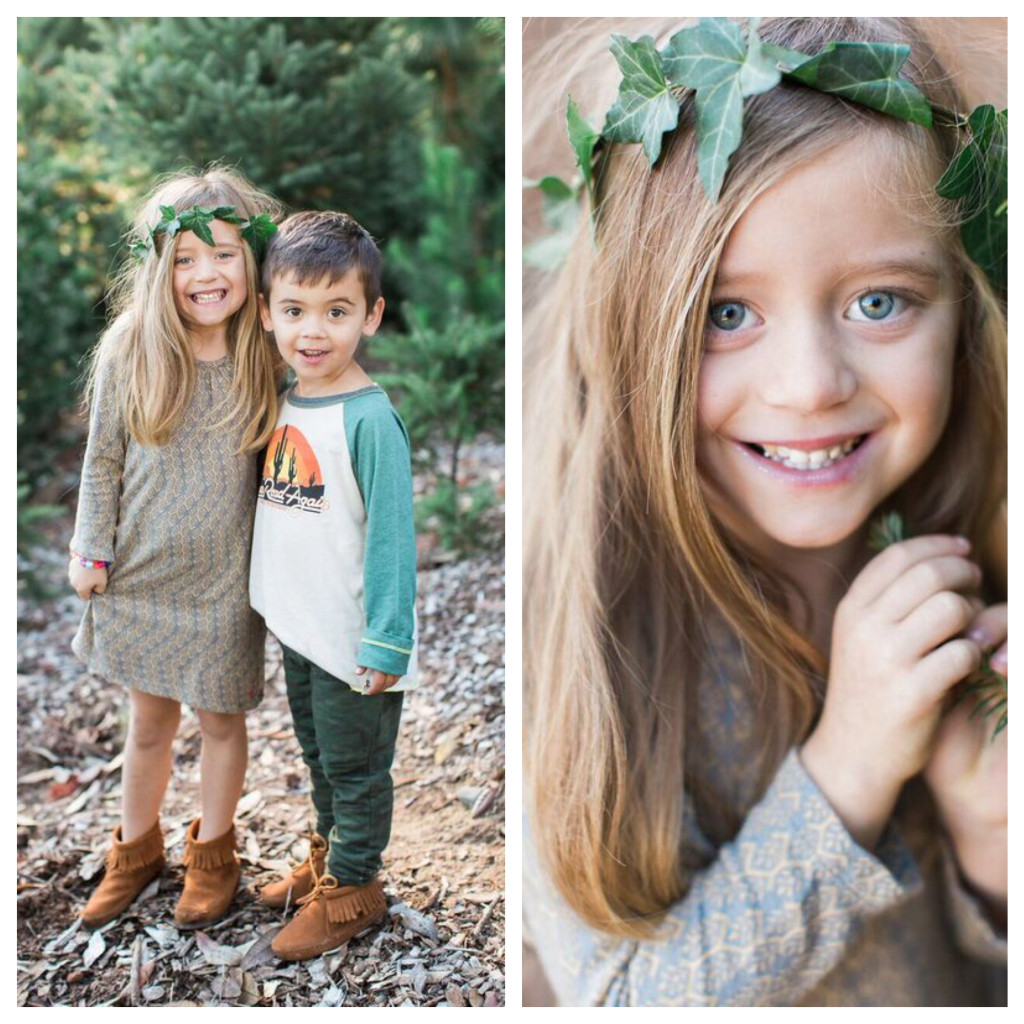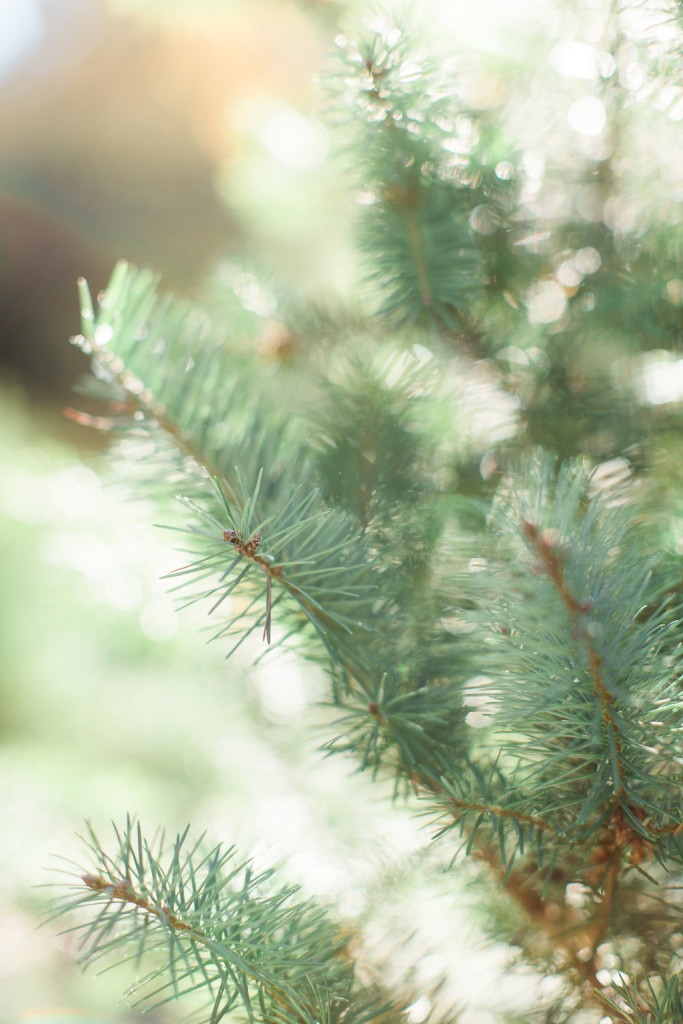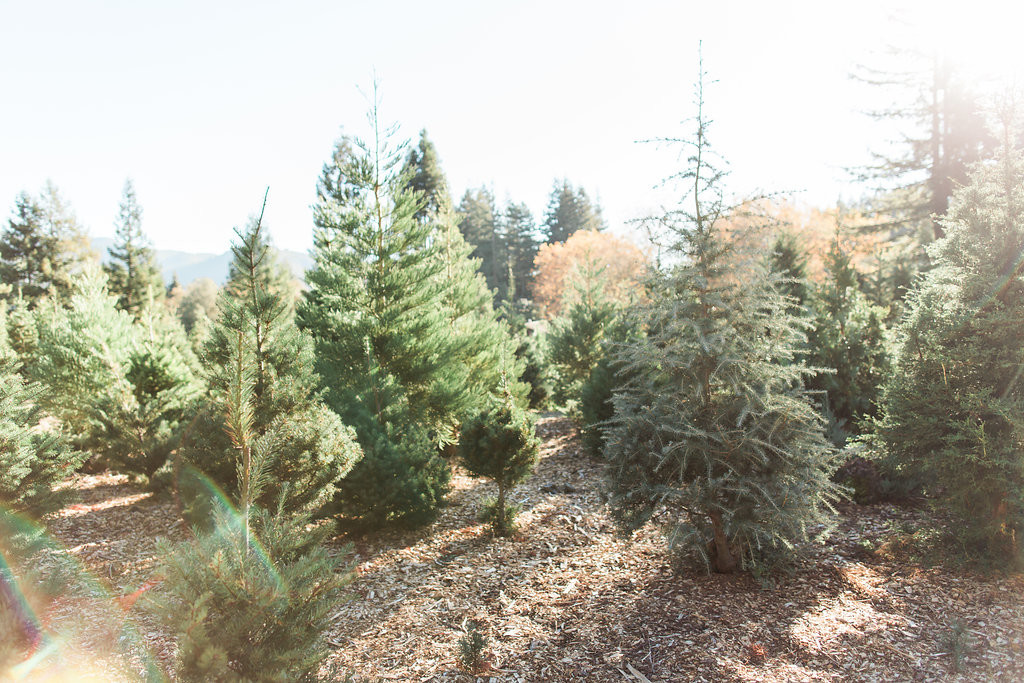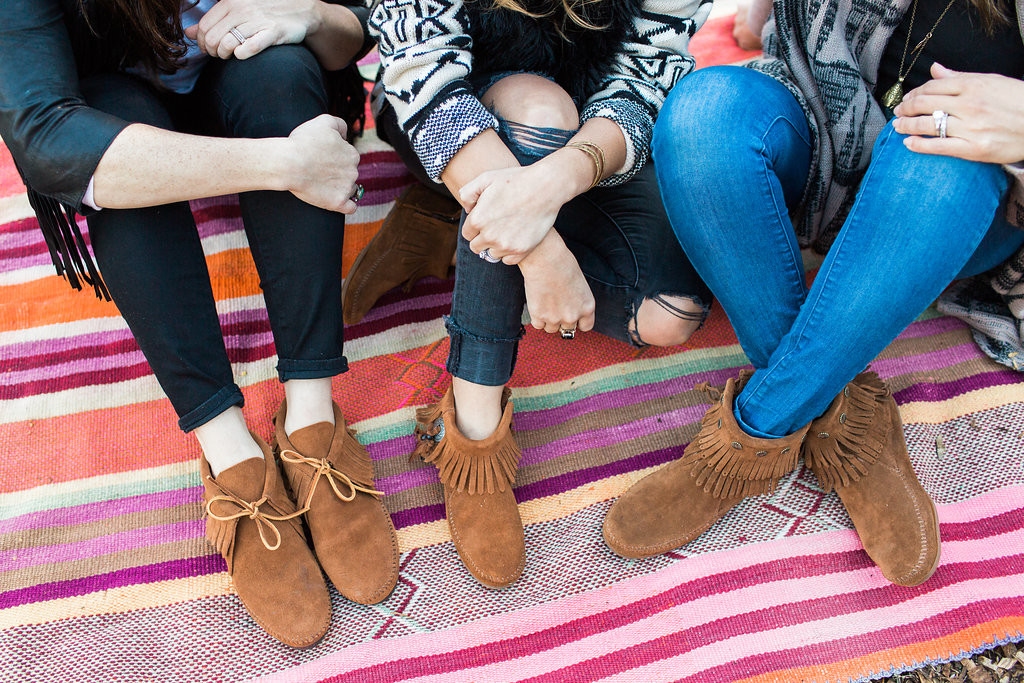 Stay tuned for more magic we made with Minnetonka next week!
xx
Jacquelyn