Our Beijos Bride Janna is back with a little insight into getting ready for her big day, which happened just a few weeks ago!  See what she did that last week to make sure she was fit, ready and happy!!
Photos by Megan Welker
---
Hi Friends – long time no blog!  I am now a happy newlywed, but am rewinding a bit to let you know about this awesome cleanse from our friends at Project Juice :)  Stay tuned for more on my GORGEOUS wedding in the coming weeks.  I know I'm biased, but it was a stunner!
I've done a couple 1 day cleanses in the past, and have always wanted to do a longer one, but was a tad intimidated. In the 3 months leading up to my wedding, I did a 1 day cleanse each month as an attempt to keep myself in check, and stick to some semblance of a bride diet.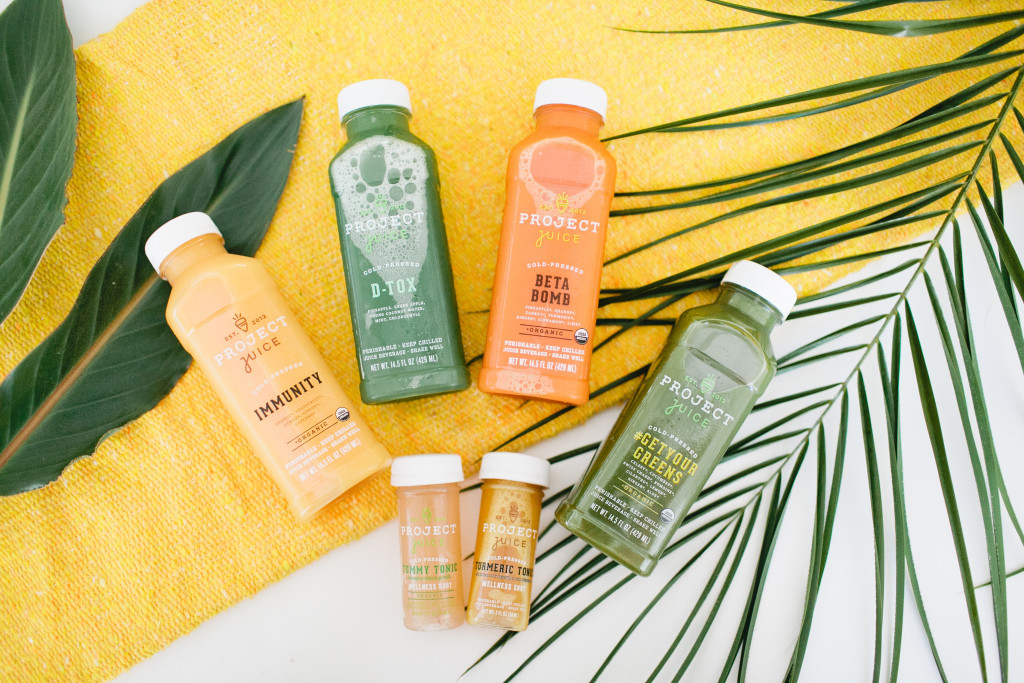 When I heard about the Project Juice Modern Bride Beauty Kit, I was so excited because I had never come across a 2 day cleanse.  It's a genius idea to market a cleanse to brides – It was literally exactly what I was looking for!  Having done it, 2 days is the perfect amount of time for a cleanse, and even better – YOU CAN EAT DINNER!  That's the most amazing thing about this cleanse; you can eat actual food!  Really, anyone can do this cleanse.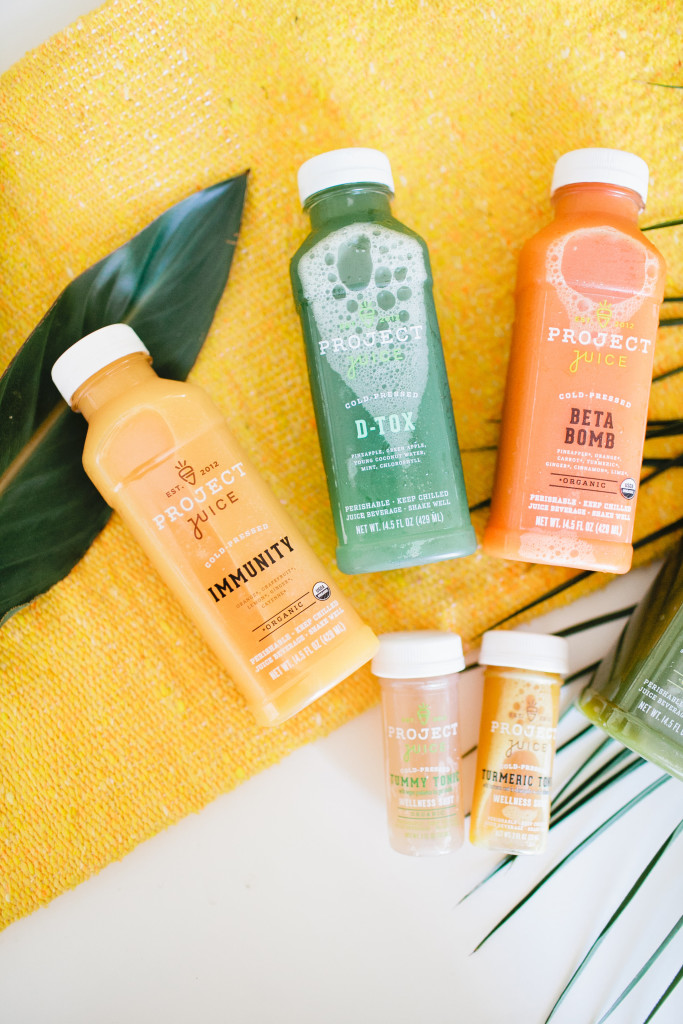 You start and end the day by taking 2 of their "shots".  These shots are super easy to get down, and I really liked the idea of having something smaller and more concentrated, rather than pounding an entire juice as soon as I wake up or right before bed.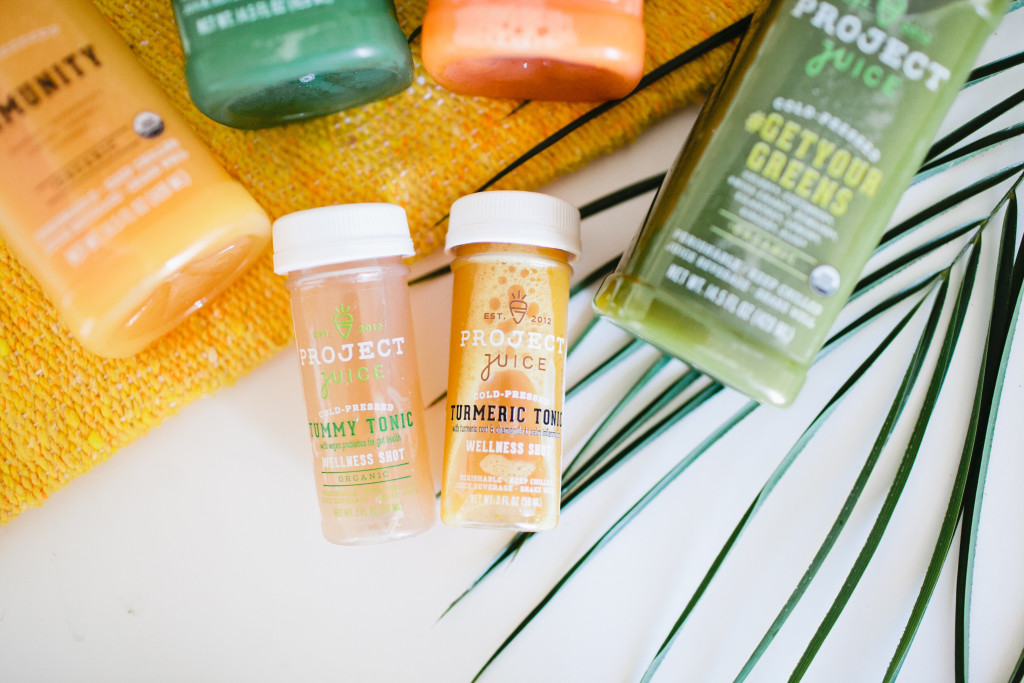 The first juice, the breakfast juice, is right up my alley – ginger, grapefruit, and cayenne – DELICIOUS!  Since I am a greyhound drinking, red pepper flake obsessed, ginger lover, this juice was perfect.  And I love that it's not too sweet, something I have encountered while doing juice cleanses in the past.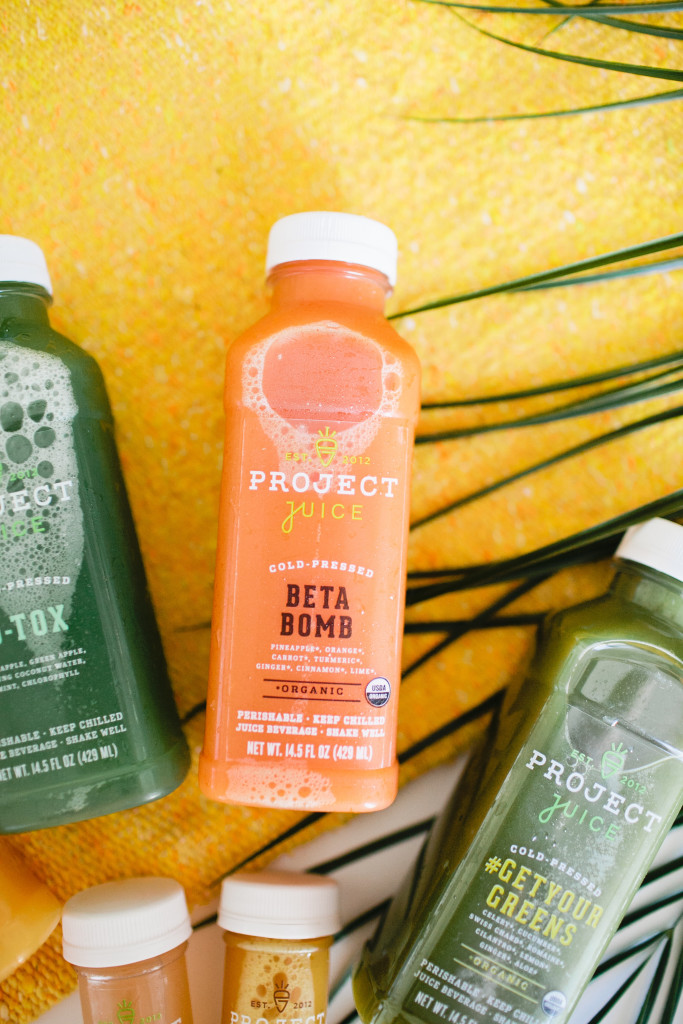 The D-Tox "mid morning snack", is the next juice.  Let me tell you, if you put vodka and a straw in this thing, I could drink it by a pool alllllll day!  And not really feel that bad about it since ingredients like coconut water keep you hydrated.  This juice was a delight.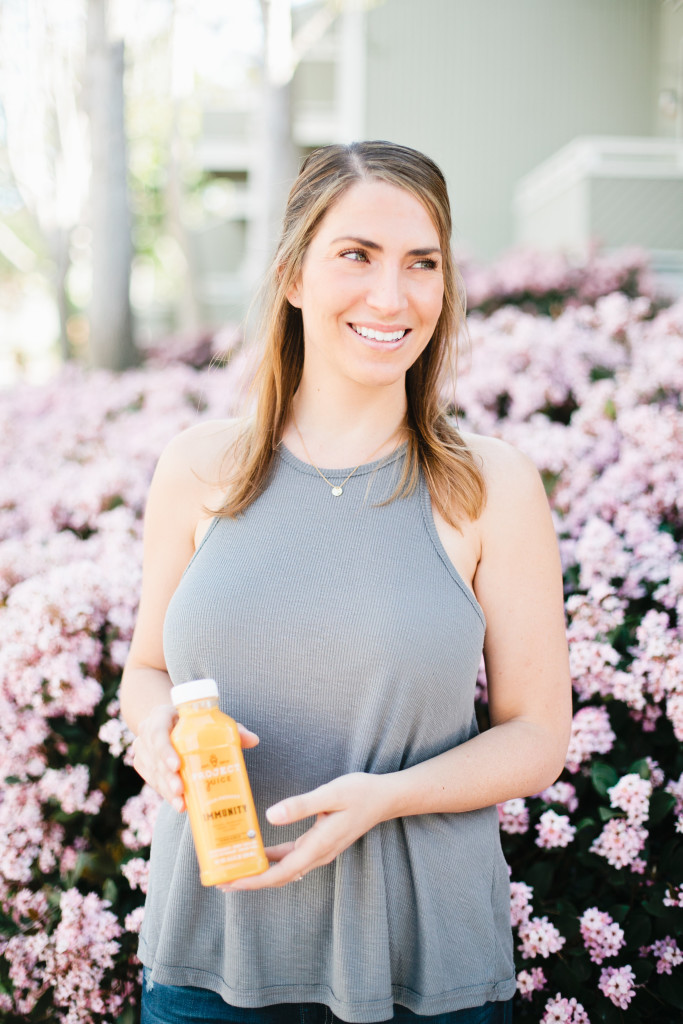 Up next – with lots and lots of H20 in between – was the #GetYourGreens juice.  If you are a green juice newb, this one may not appeal to you at the outset.  It does taste very green, but again, I love that it isn't overly sweet.  I chose to have this one over ice, and found it quite refreshing. I should also mention that all Project Juice cold pressed juices are organic!!  Not all juices are created equal, and the fact that these or organic put it far above the rest.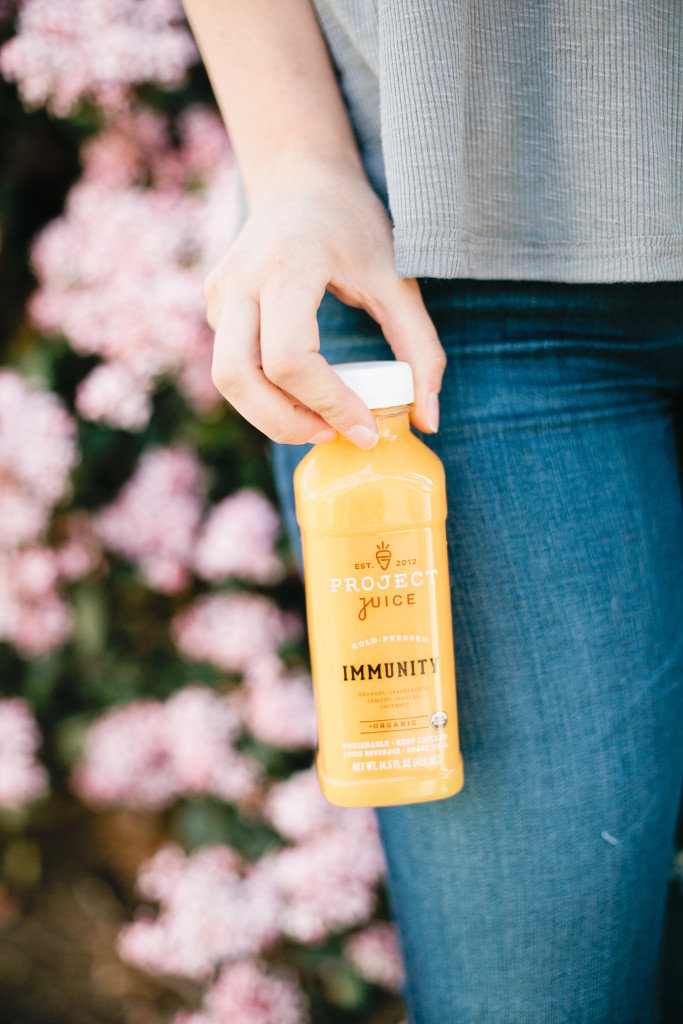 The afternoon snack is the Beta Bomb which has great citrus flavor and some cinnamon spice.  This was a perfect pick me up in the afternoon. A great counter to the bitter greens of the previous juice, and I wouldn't be mad at making a cocktail with the one either :)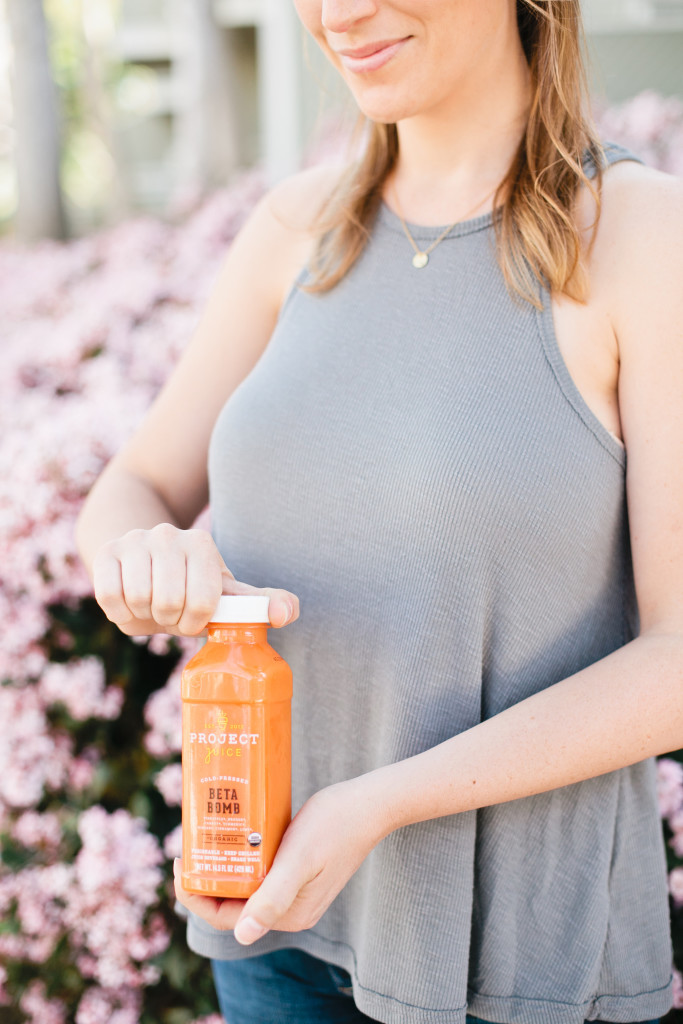 Each night of the cleanse I returned home and made hearty, healthy salads with my fiancé (now hubby).  I really do love that you can have dinner on this cleanse – we were so busy leading up to the wedding that I didn't want to miss a rare night sitting down at the dinner table (or on the couch watching "The People vs OJ Simpson) with Sean.  In the week leading up to the wedding we tried to make connecting over dinner a priority, and the fact that this cleanse afforded me that is amazing.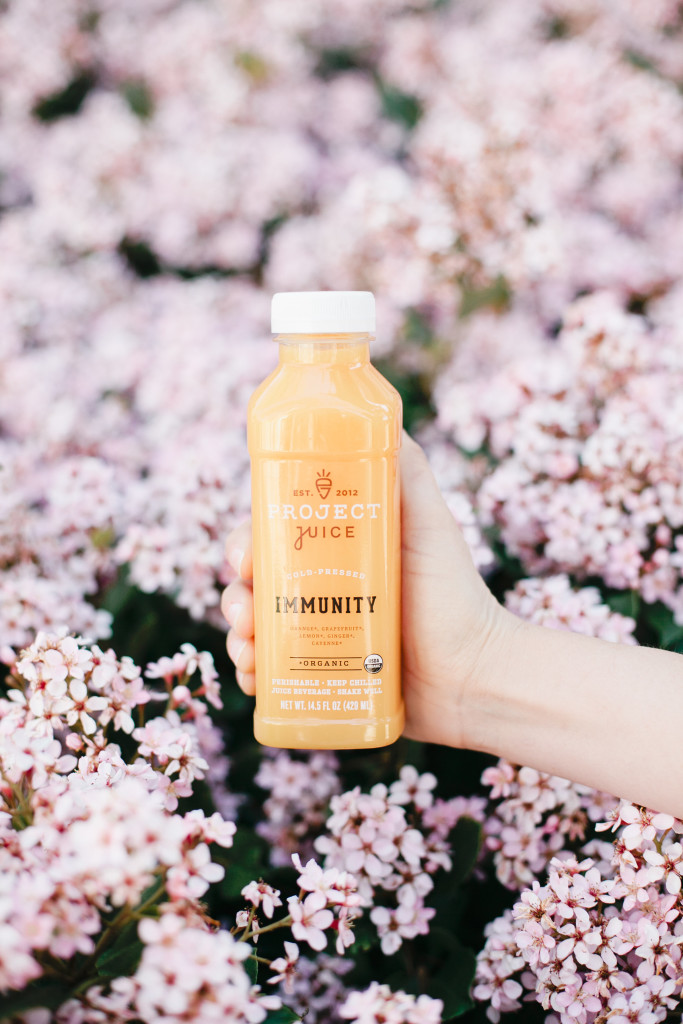 I couldn't recommend this cleanse enough for brides, or anyone looking to try out a cleanse.  It's delicious, simple, and convenient – really what more could you ask for!  Thank you Project Juice!  I can't wait for my next cleanse – pre-honeymoon perhaps???
---
Project Juice
is so rad, that they are offering our readers 15% off to try this cleanse with the code
beijosbride15
which is good till May 31st 2016!!  So hurry up brides and get yours now!!