Our gal Christina always knows how to throw a rad party! We have done many a party for her daughters and you can see them here, here and here. We've even thrown parties for her! To ring in her 40th she wanted to go big, but the only way to do that was traveling back in time to the 90's and going back to prom! We love a good theme, especially one that gives adults a fun reason to dress up. We went with a moody 90's theme and we had so much fun planning this one. I even helped with the song selection for the DJ – KC & Jojo was a must!! This one goes out to all you 90's prom goers and can't be missed! See all the fun photos by Blaire Going below…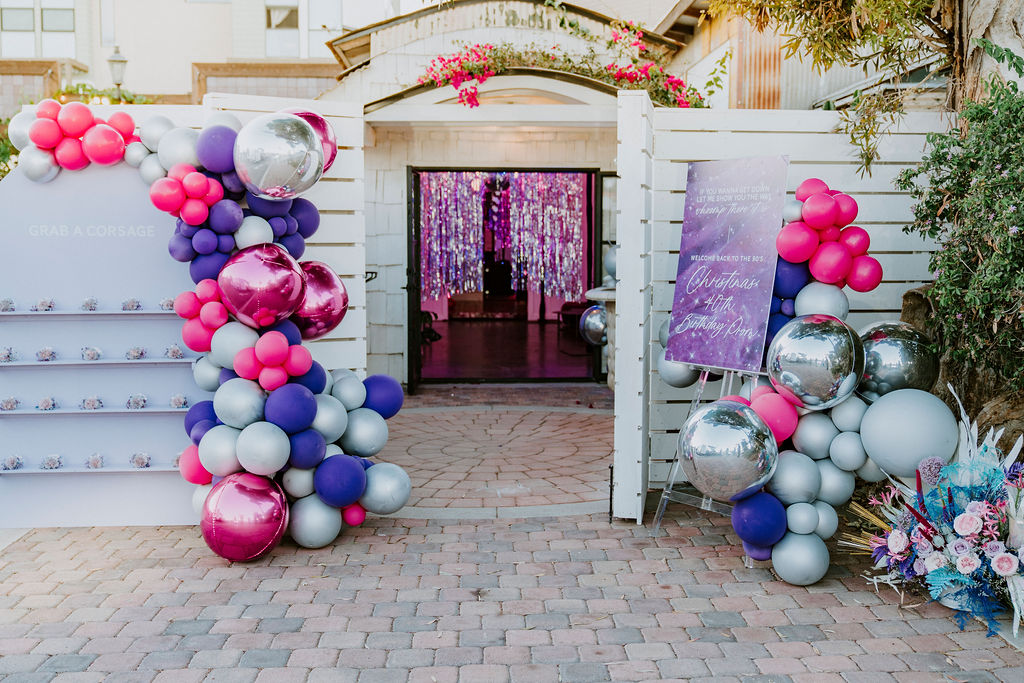 The party was held at The Shindy, a super cute venue in Costa Mesa. This party had me coming up with all the lines from all the songs in the 90's – starting off with Whoomp There it Is, a classic! Such a fun sign by Pirouette Paper to kick things off with bright & colorful flowers by Inessa Nichols Design and balloons by The Pop Shop.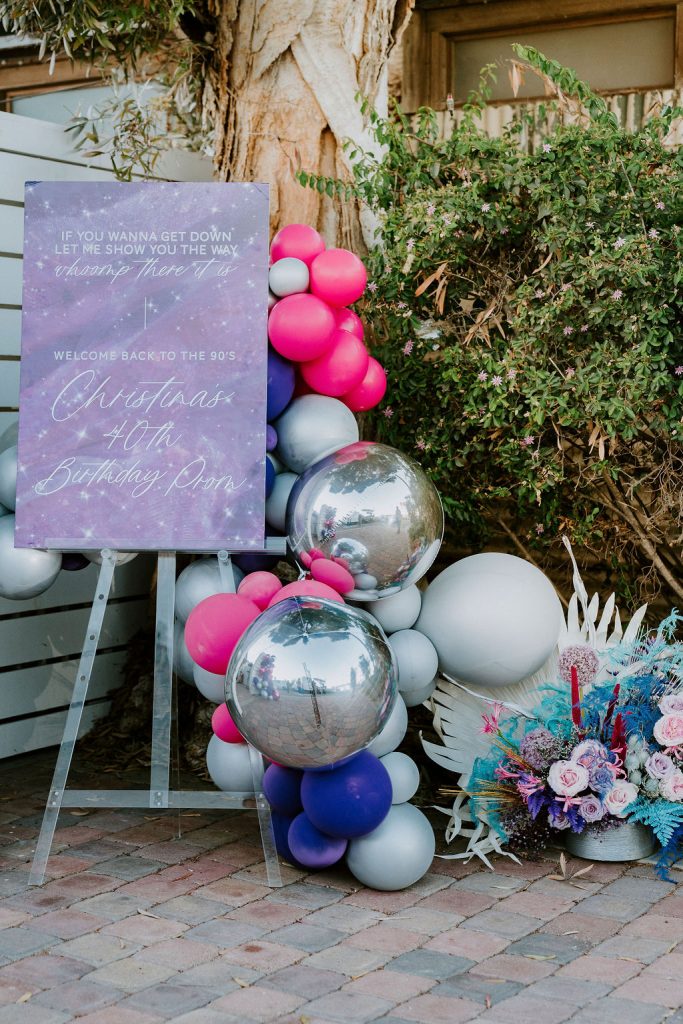 Guests could also grab a corsage upon entering, it is prom after all!!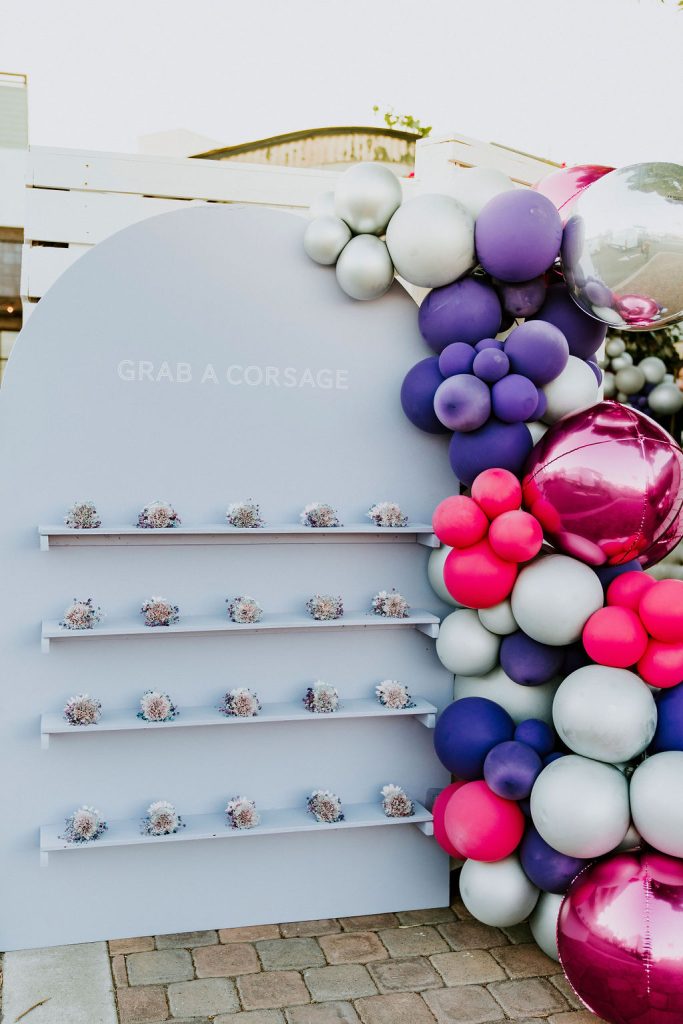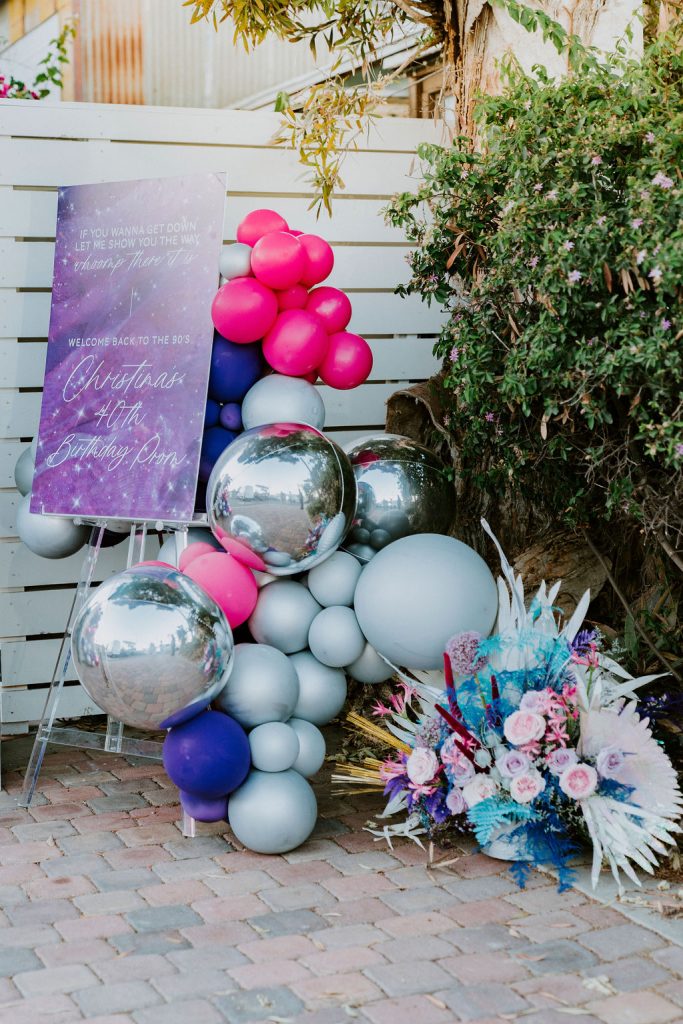 Our color scheme for this one was SO fun! And Inessa Nichols really made it come to life with her rad floral arrangements…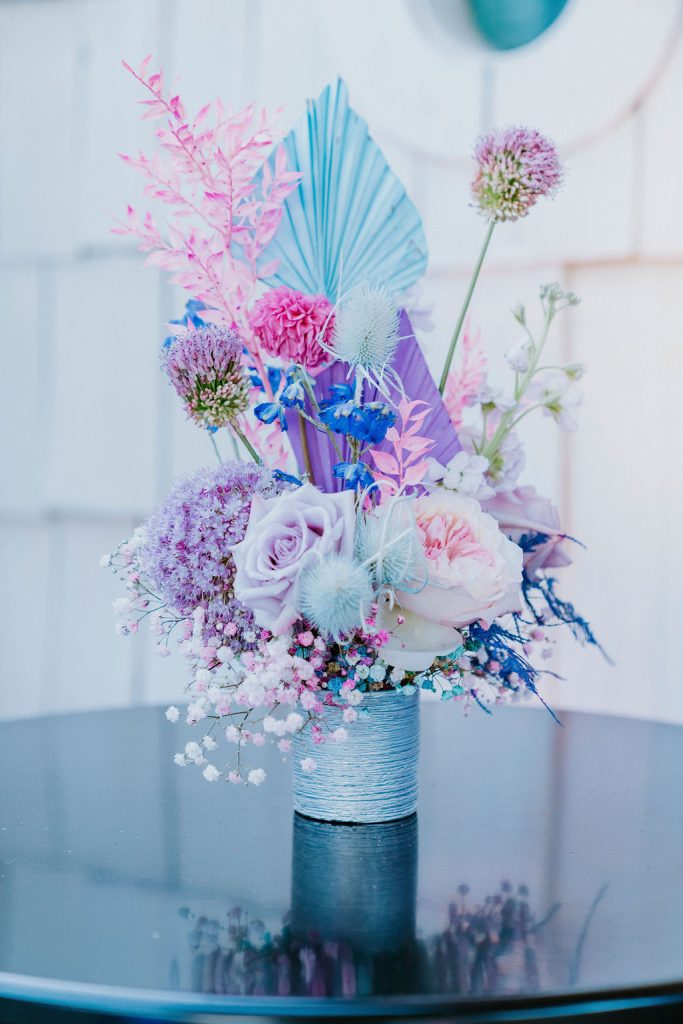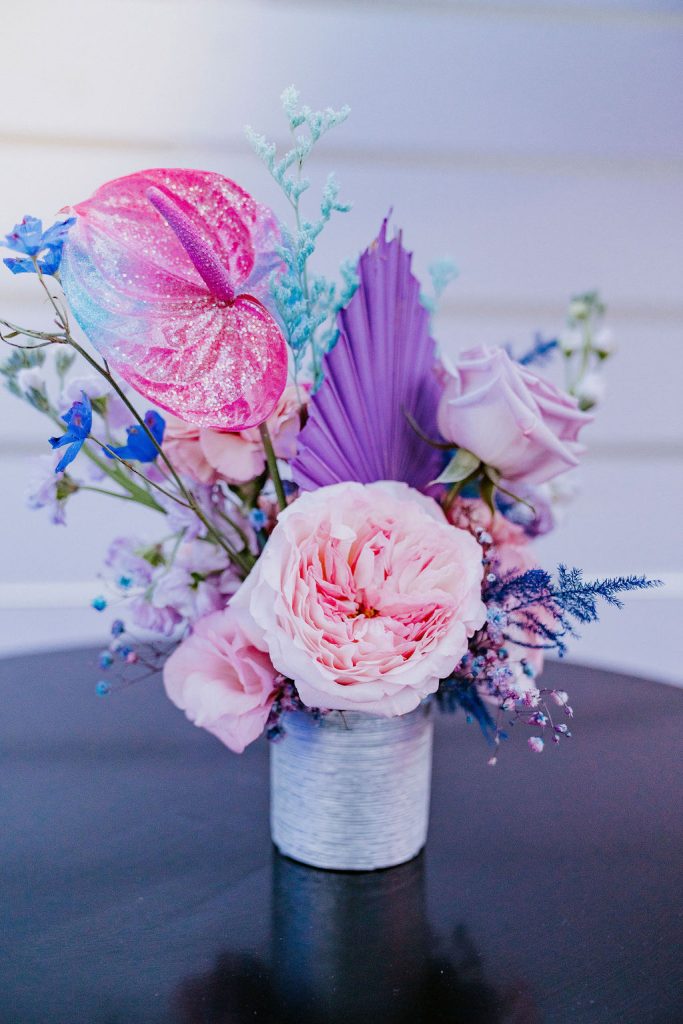 There were not one, but two bars at this party! No need to sneak booze into this prom!! This first bar is from Sweet Salvage Rentals and totally fit the vibe. Mike West's amazing team handled the cocktails for us and we had so many cute ones…
Christina Explains it All
All That She Wants is a Margarita
Sip Me Baby One More Time
I had a lot of fun coming up with this cheeky menu! Pirouette Paper & Creative Amme made our signage, details, and stir sticks dreams come true too!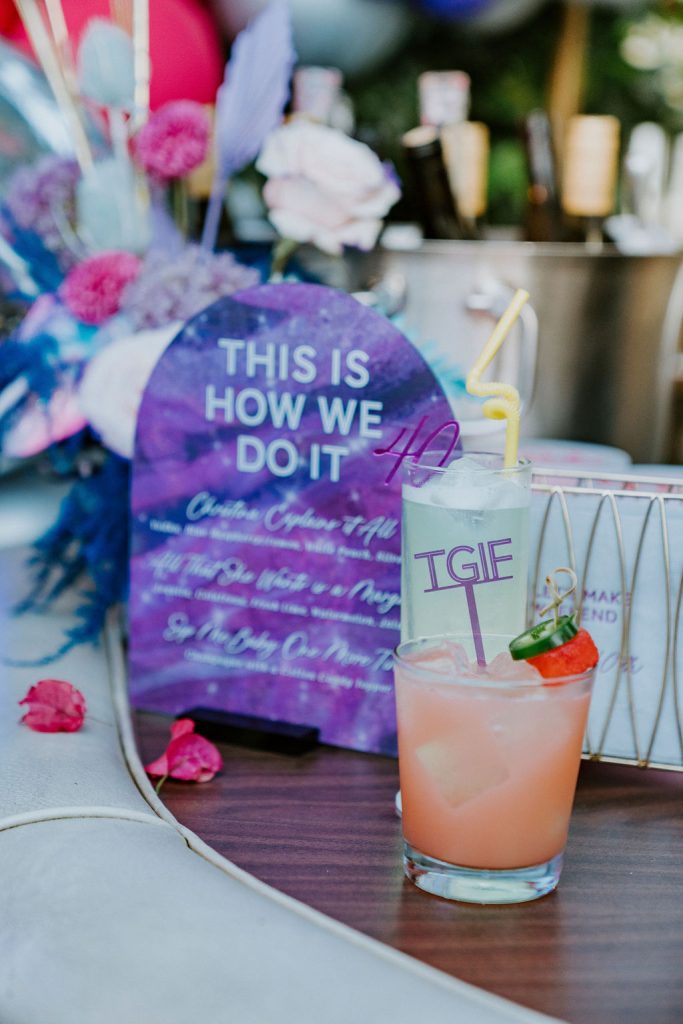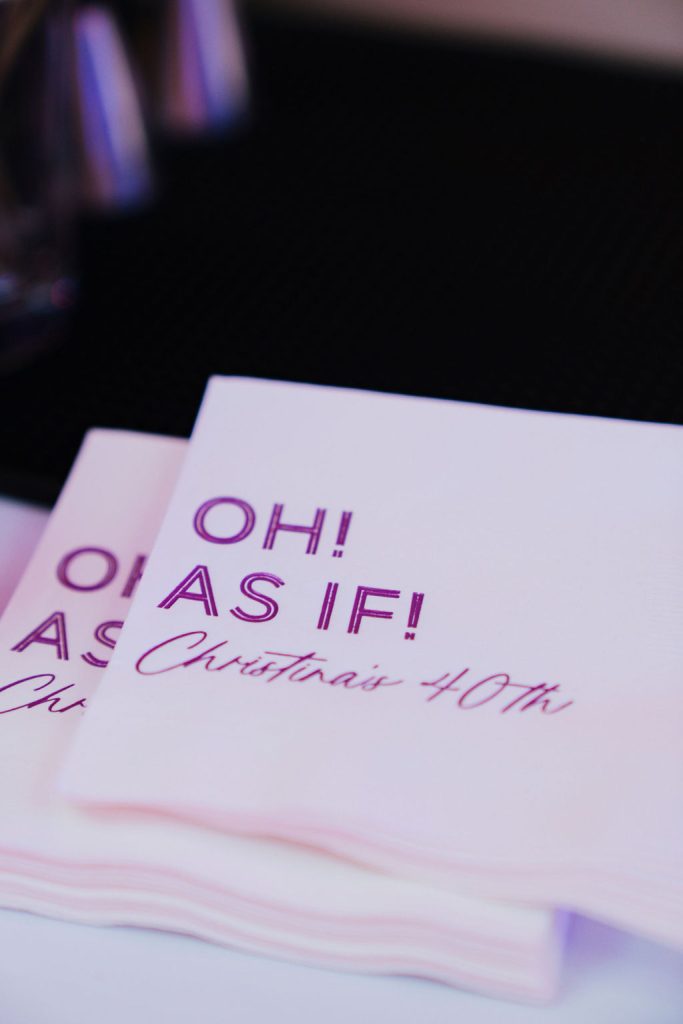 The Pop Shop added lots and lots of shimmer wherever she could!!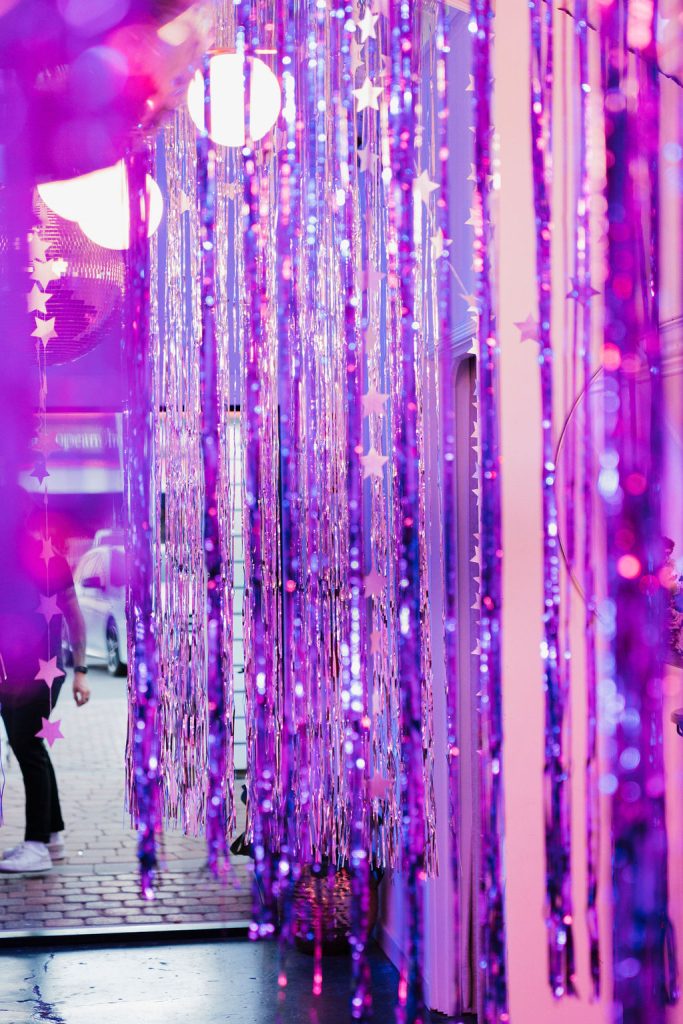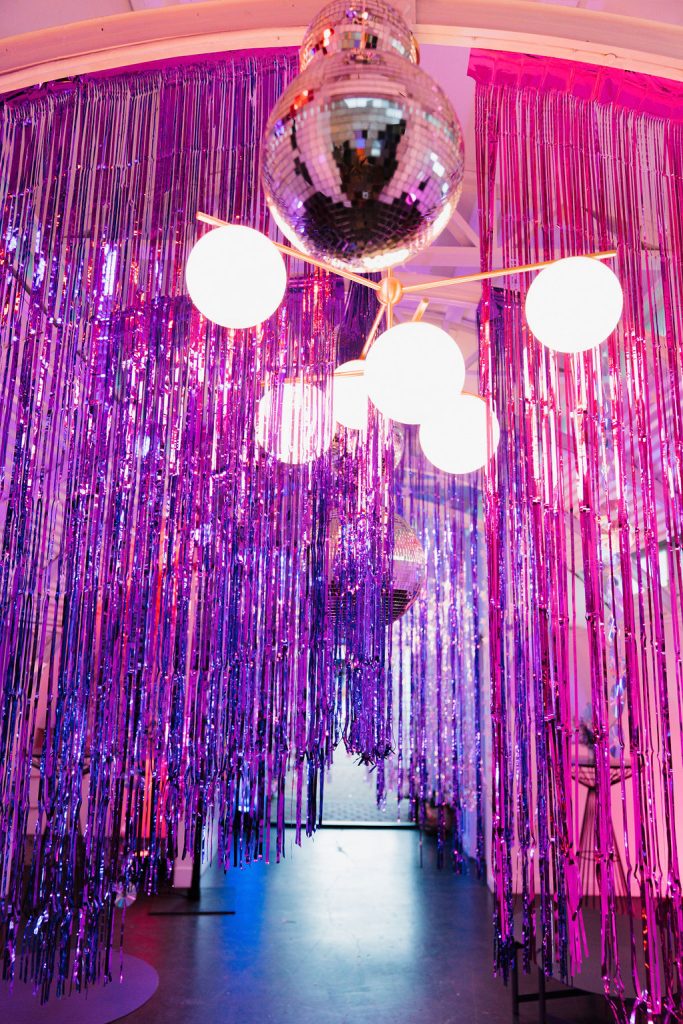 Including our fun second bar!! This bar is from Signature Party Rentals, along with those fun light fixtures! We added beautiful Inessa Nichols florals and a fun neon sig to complete the look!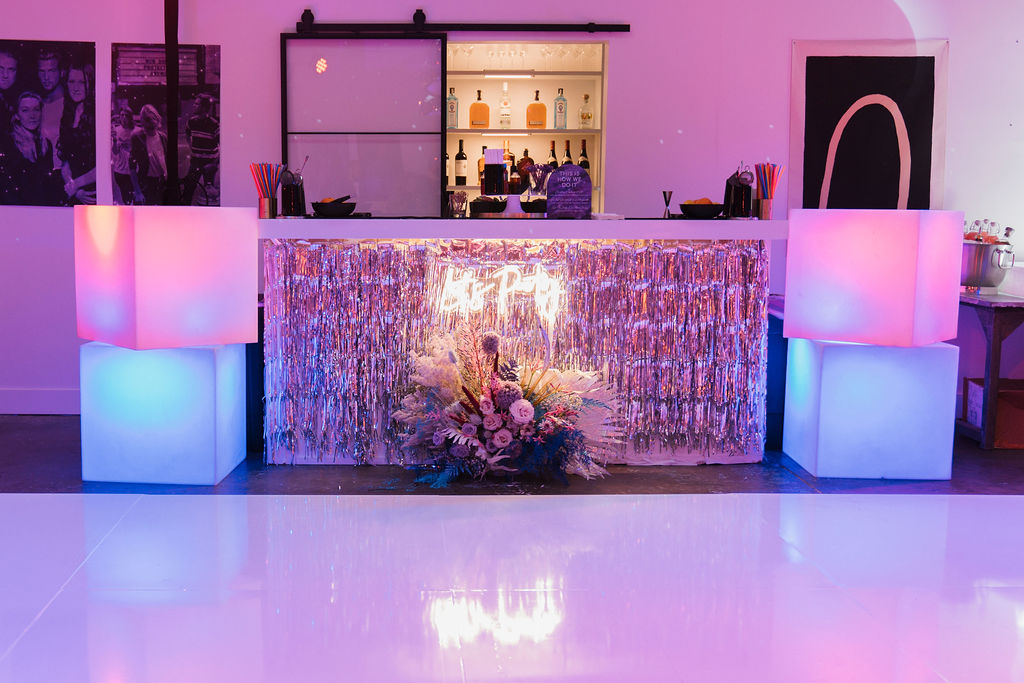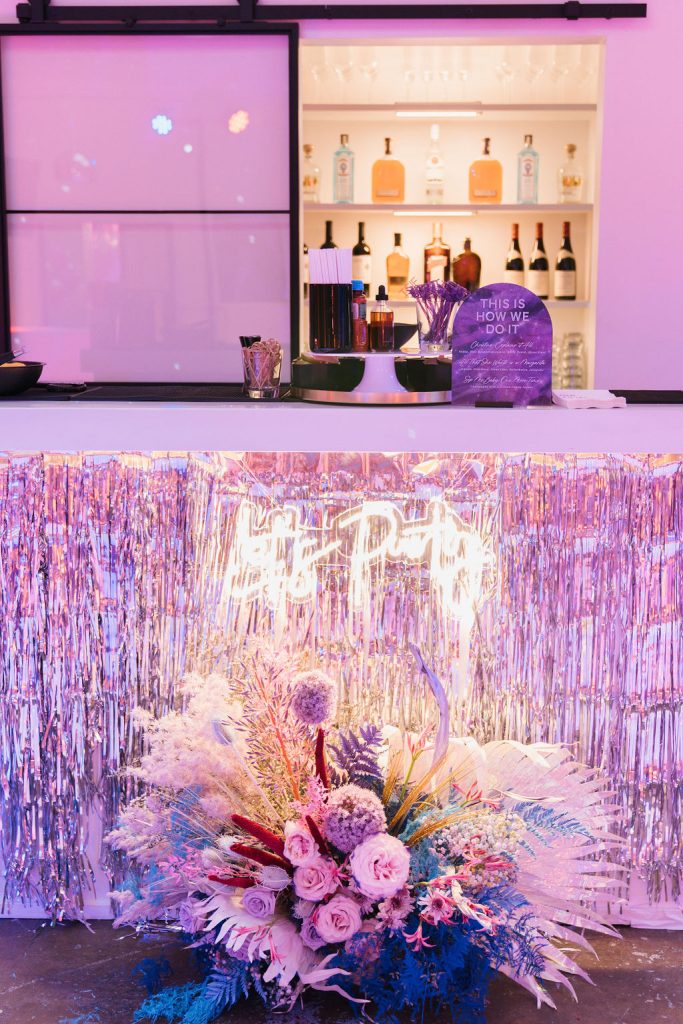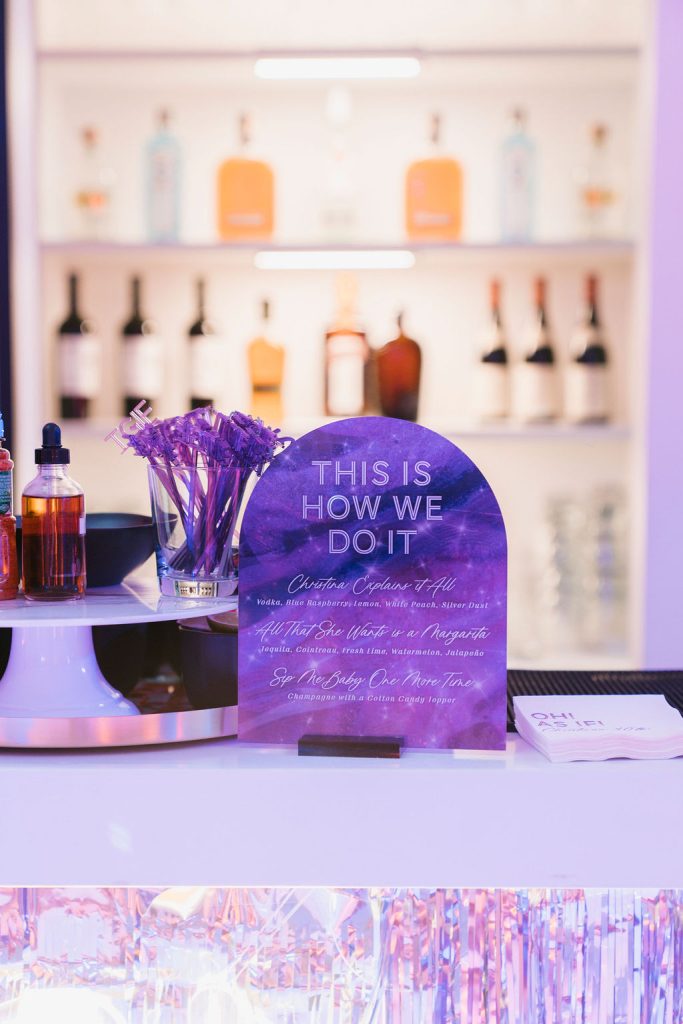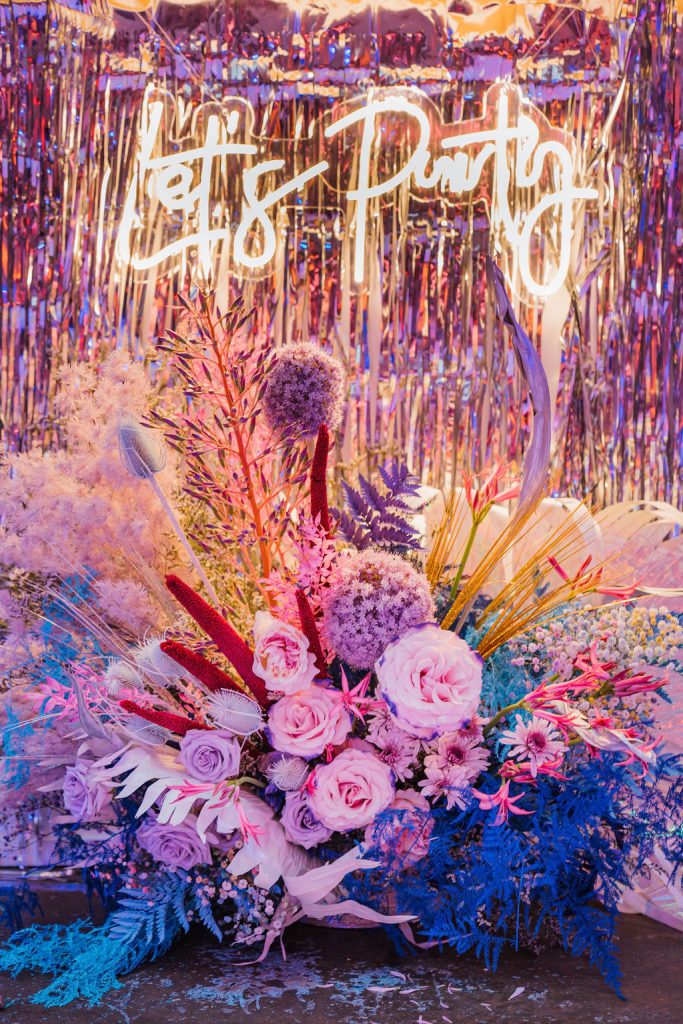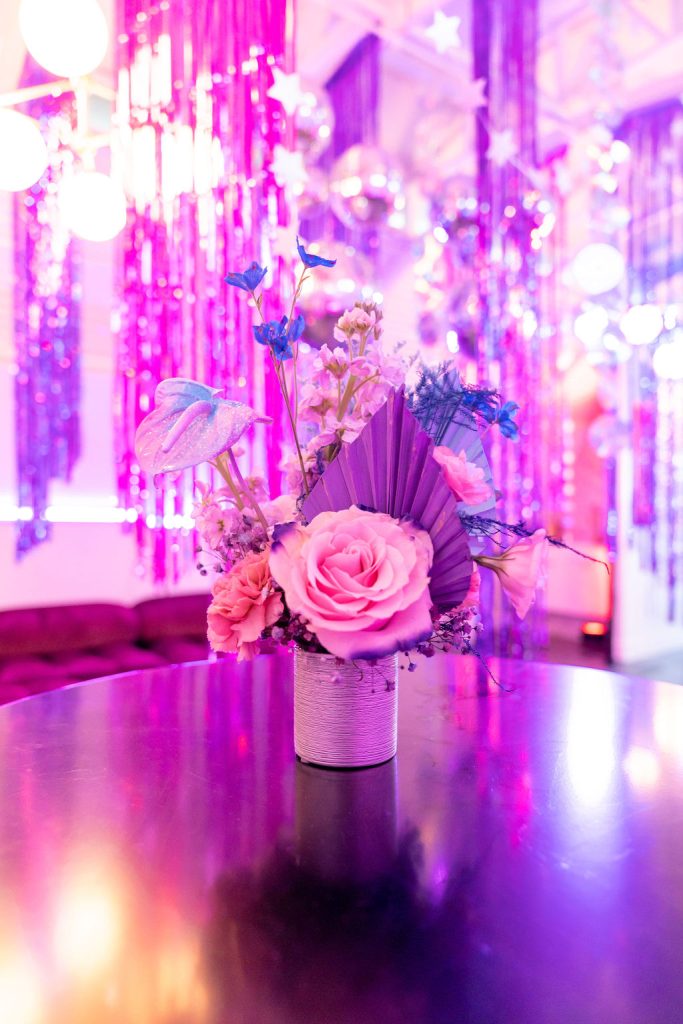 The Pop Shop created this backdrop photo op moment adorned with balloons and a neon sign with a nod to another infamous 90's beat by Notorious BIG! We also had Pirouette Paper take some photos of our favorite 90's musicians and create posters to put on the walls, just like you would in your bedroom back in the day. Such a fun way & easy way to add a bit of decor!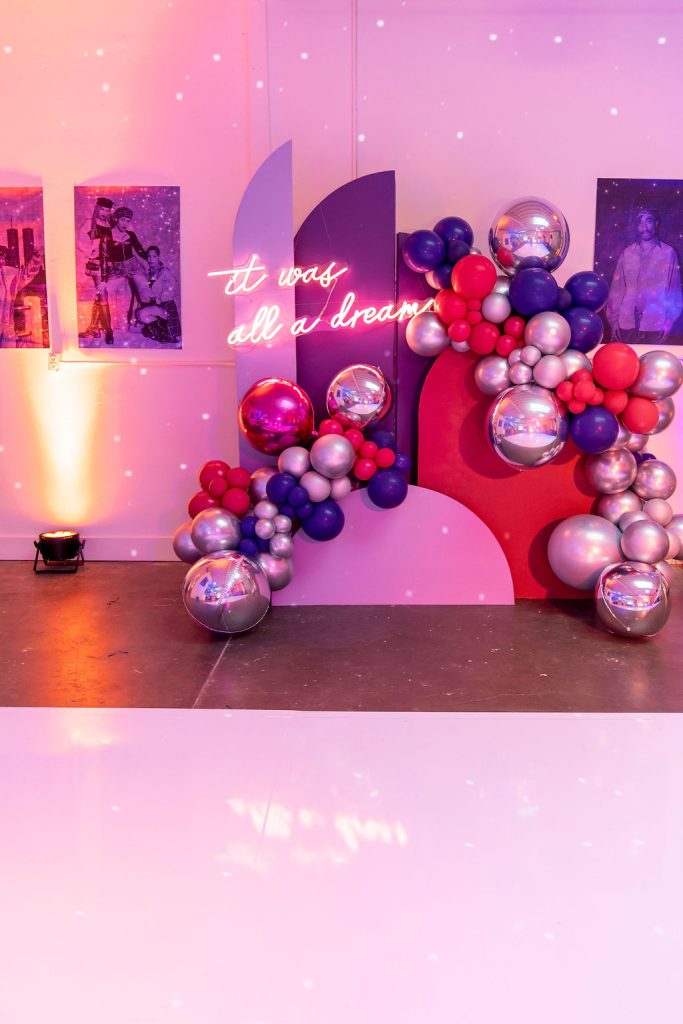 There were so many other incredible details and moments like this cake by Sheila Mae and a boombox ice luge!!!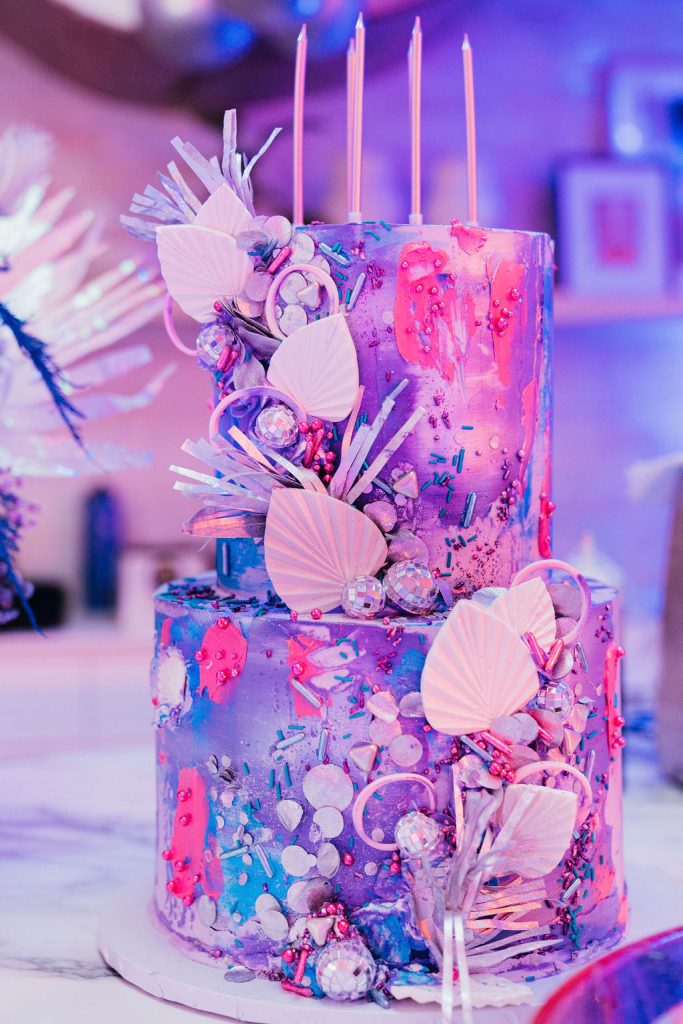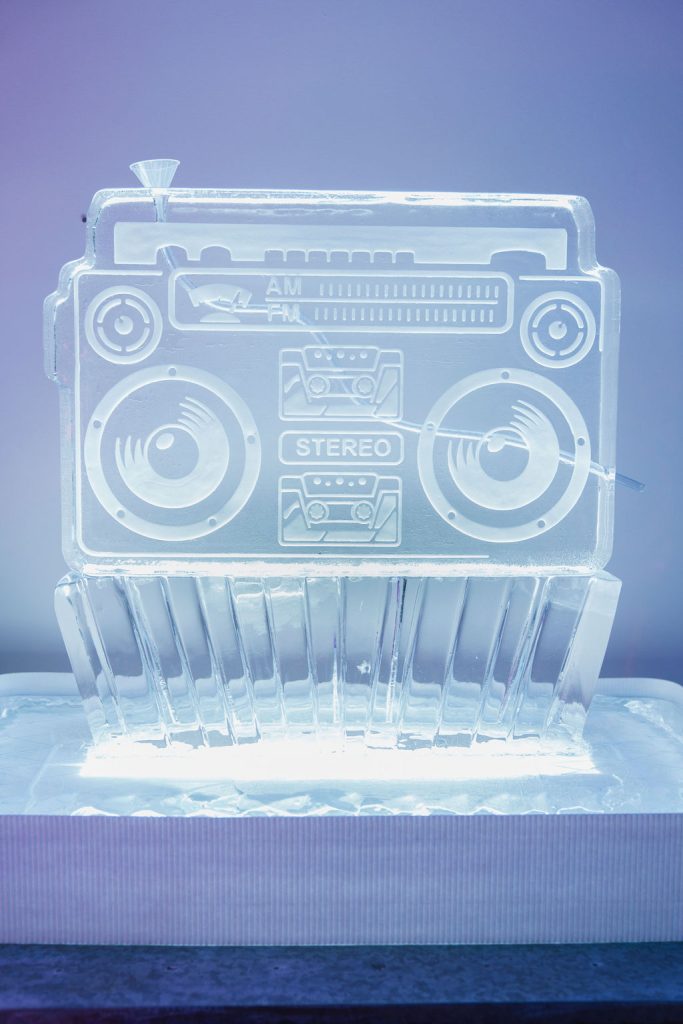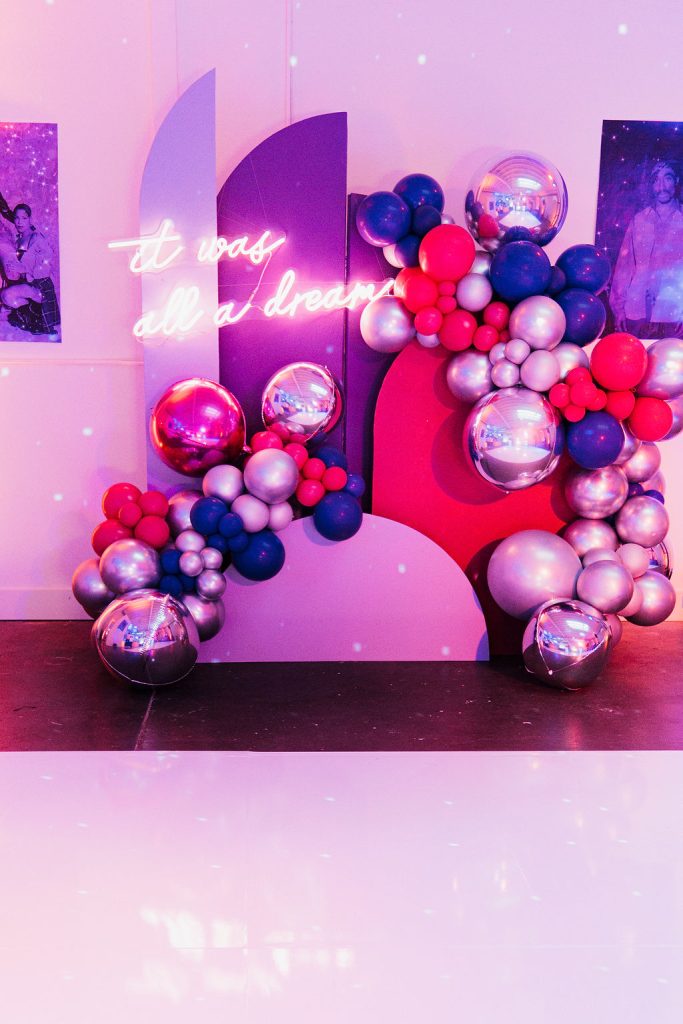 What a night!!! Now time for the guests to arrive…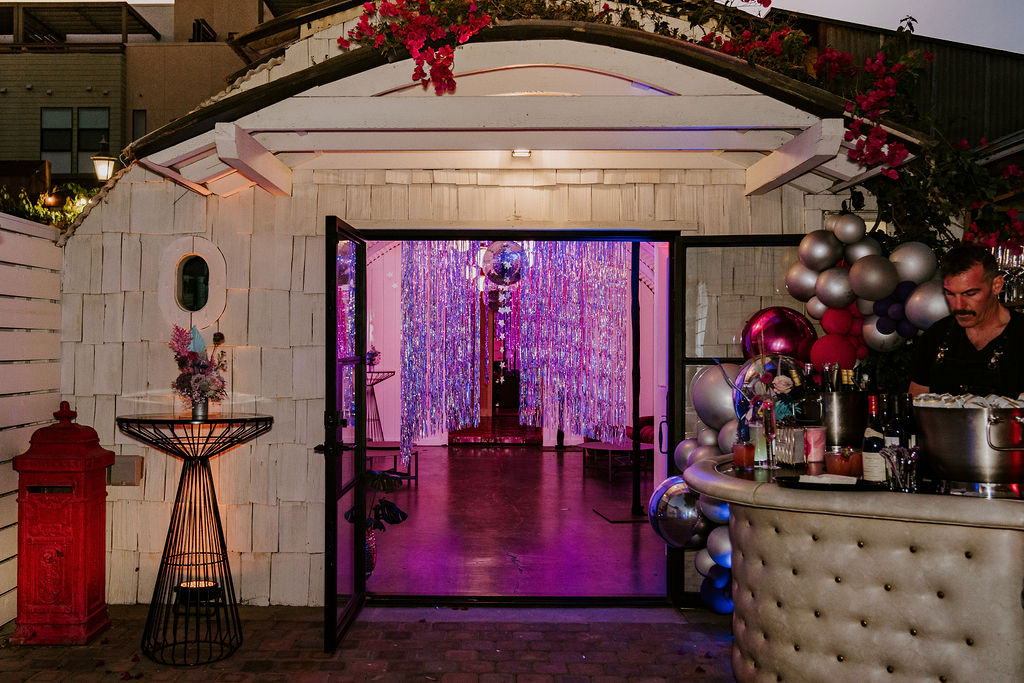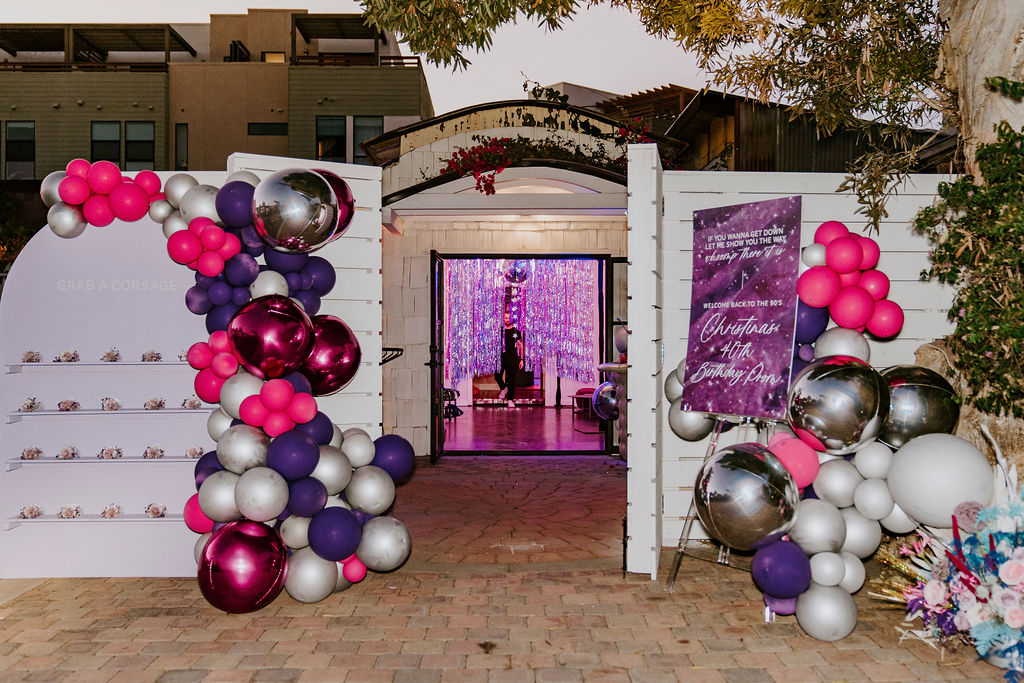 Of course our birthday girl pulled up to her prom in a 90's style limo!!! What an entrance…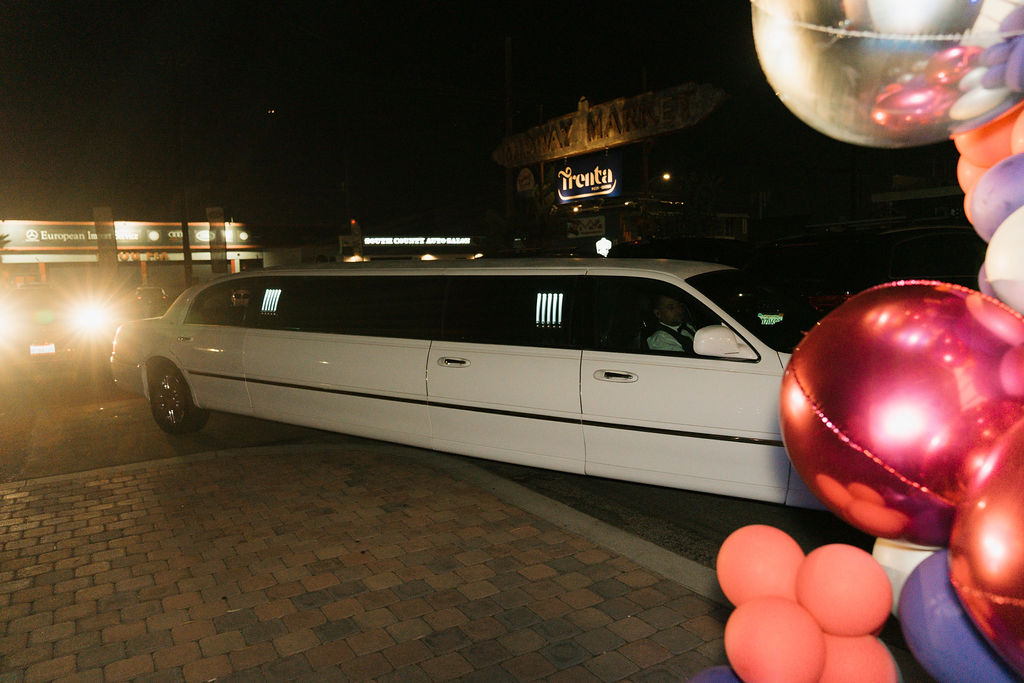 There's our favorite girls!! Christina on the left and Kate (another fab client) on the right! Kate came as prom queen, but don't worry Christina and her hubby left as Prom Queen & King ;)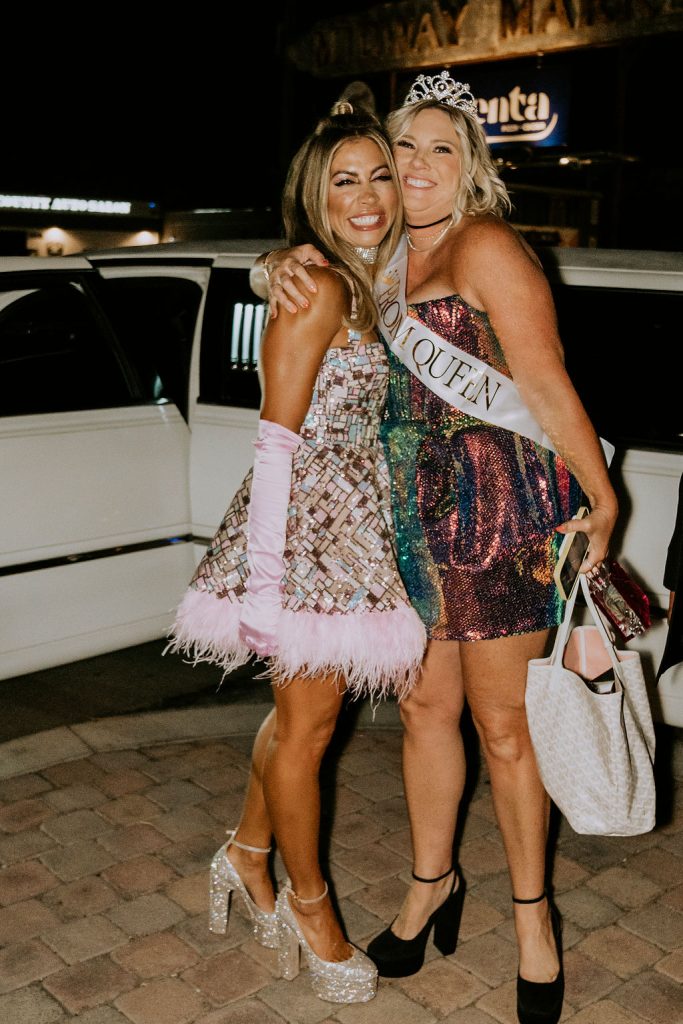 Love these 90's outfits!!!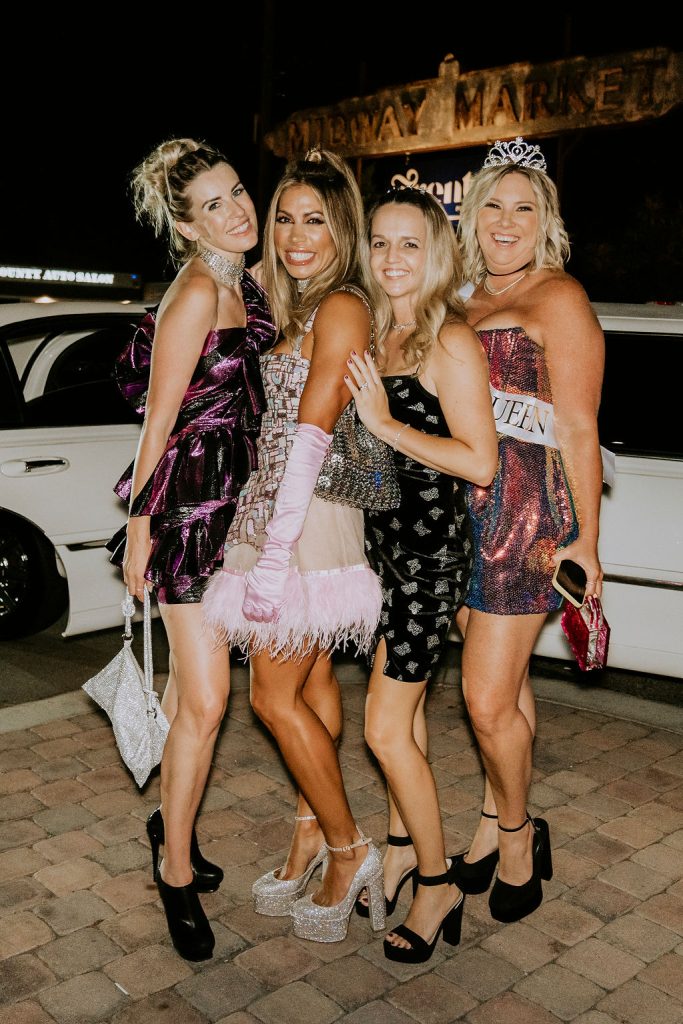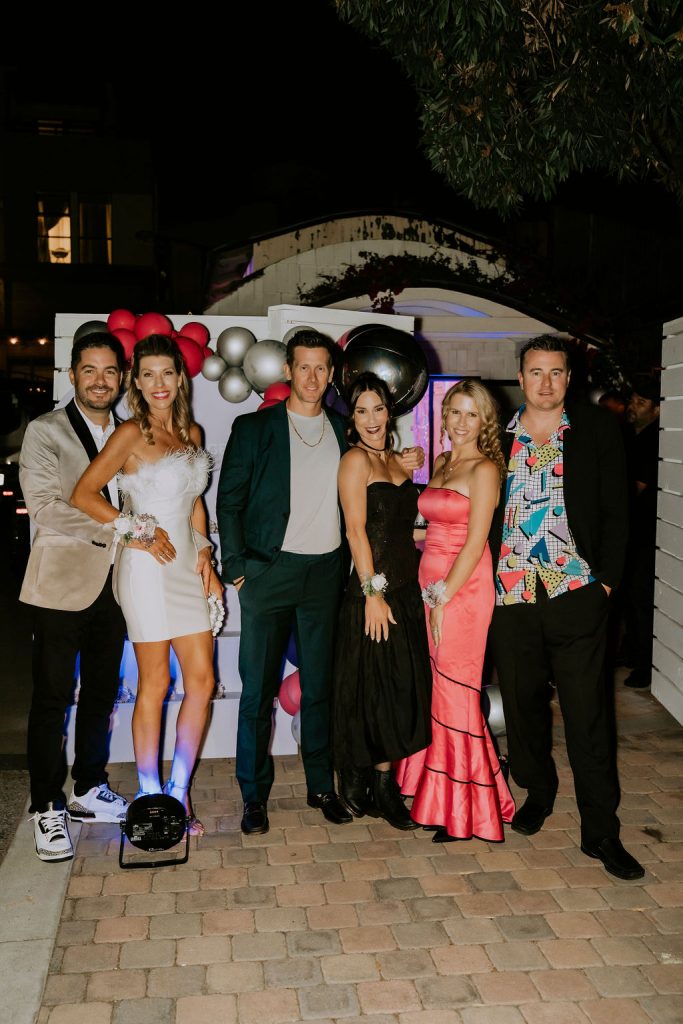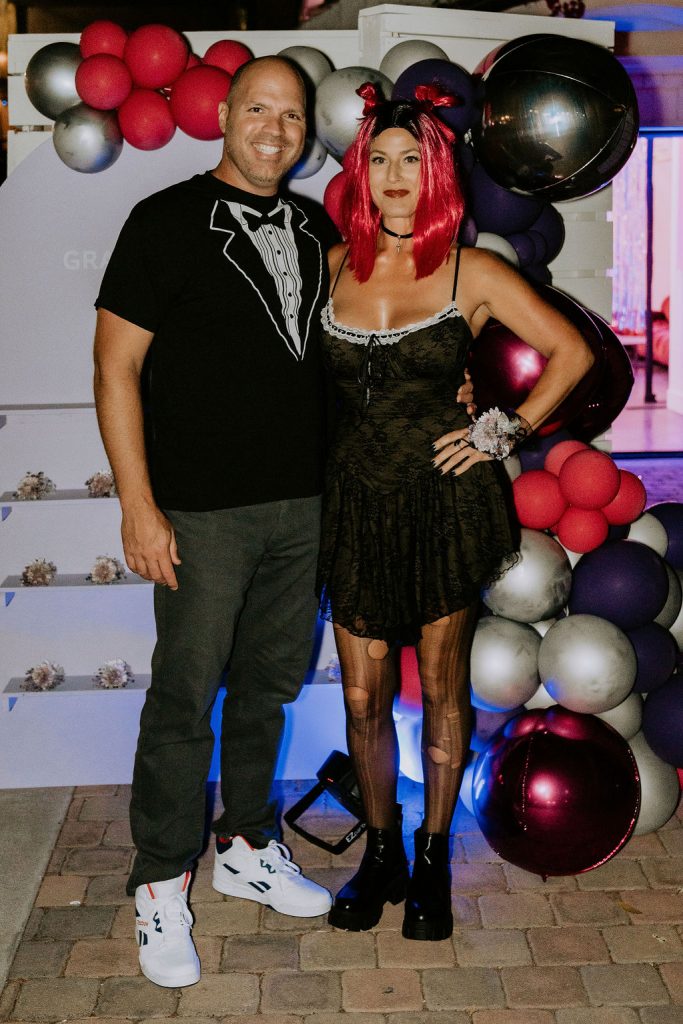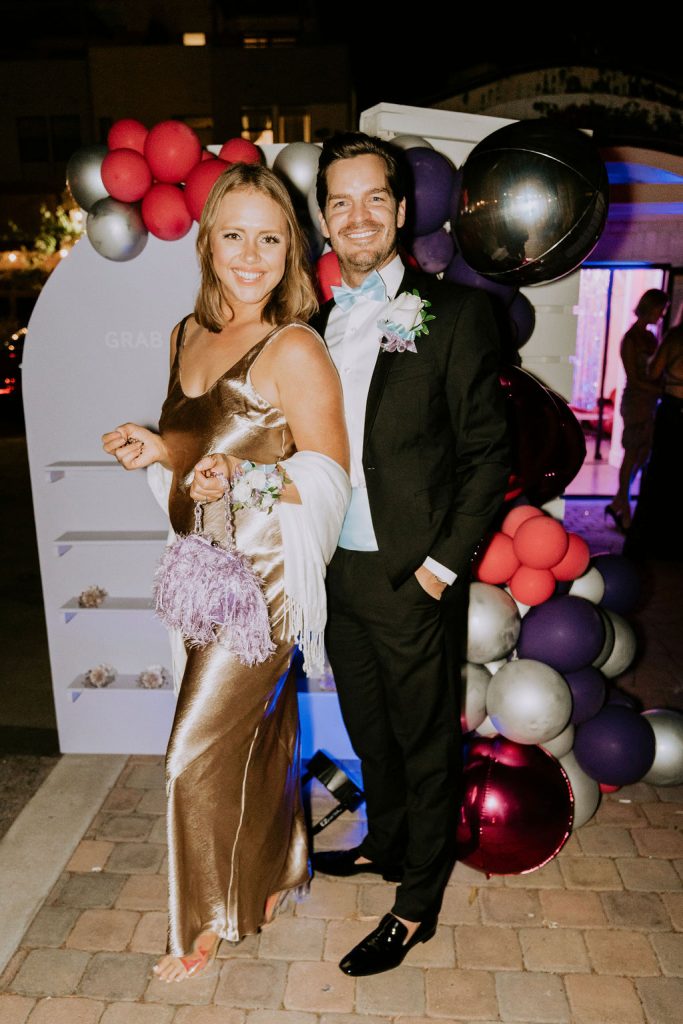 The perfect Clueless moment had to happen!!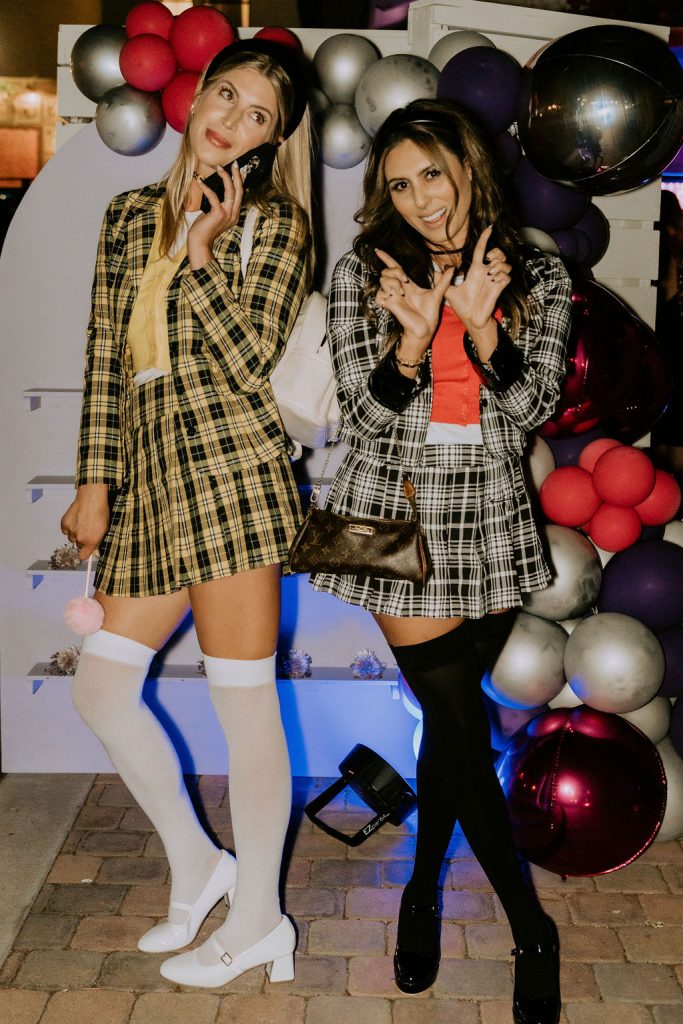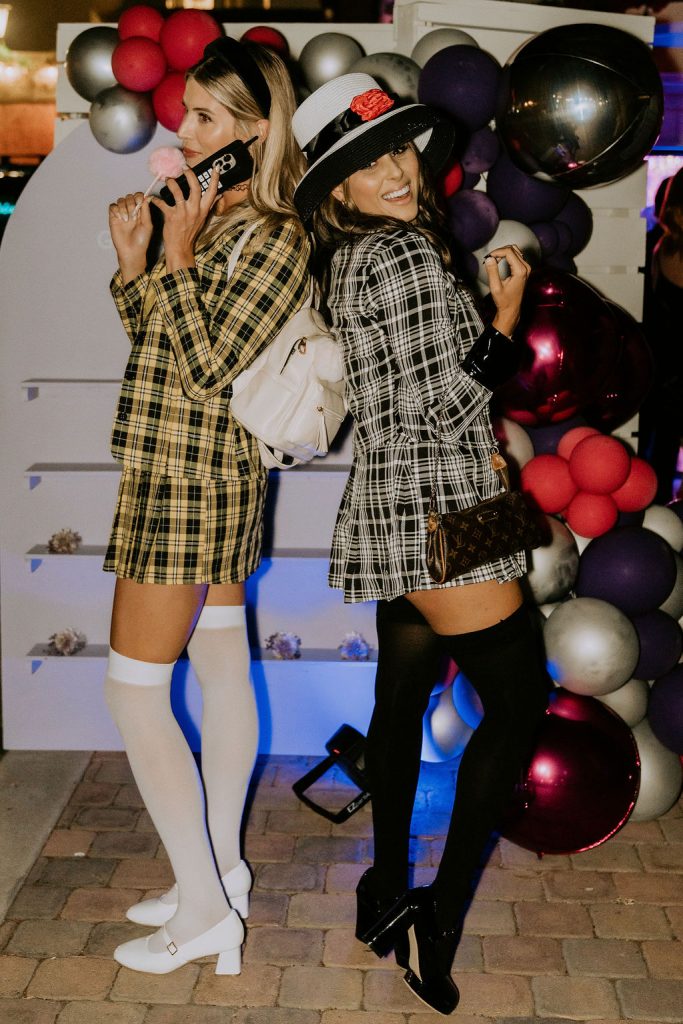 And the 90's prom pose was essential! Do they still do this?!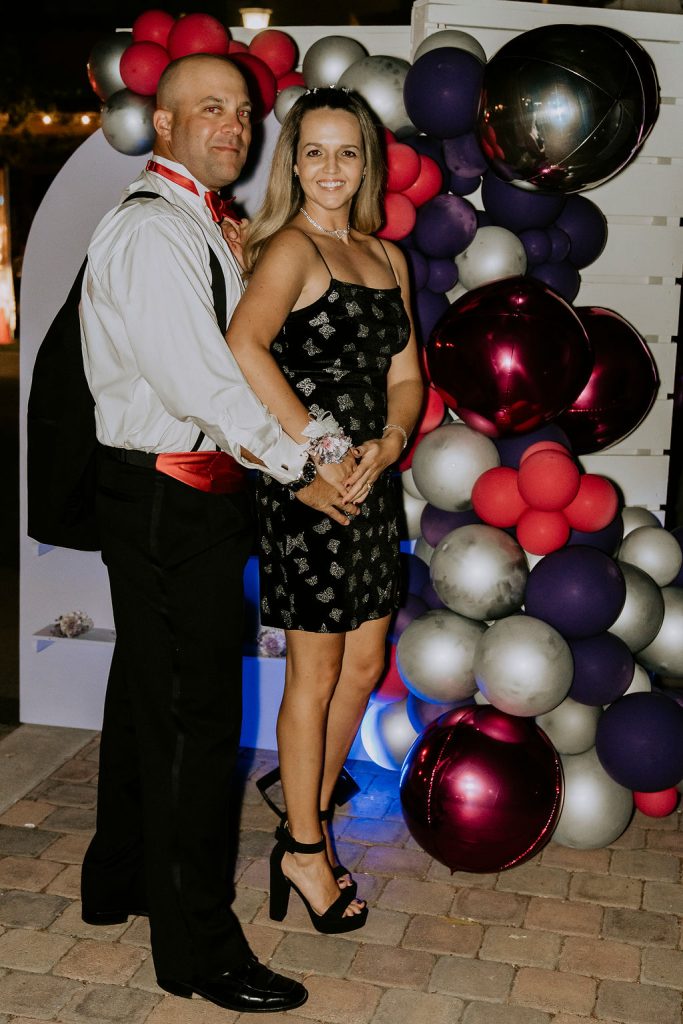 Who invited the Spice Girls??!! Haha!!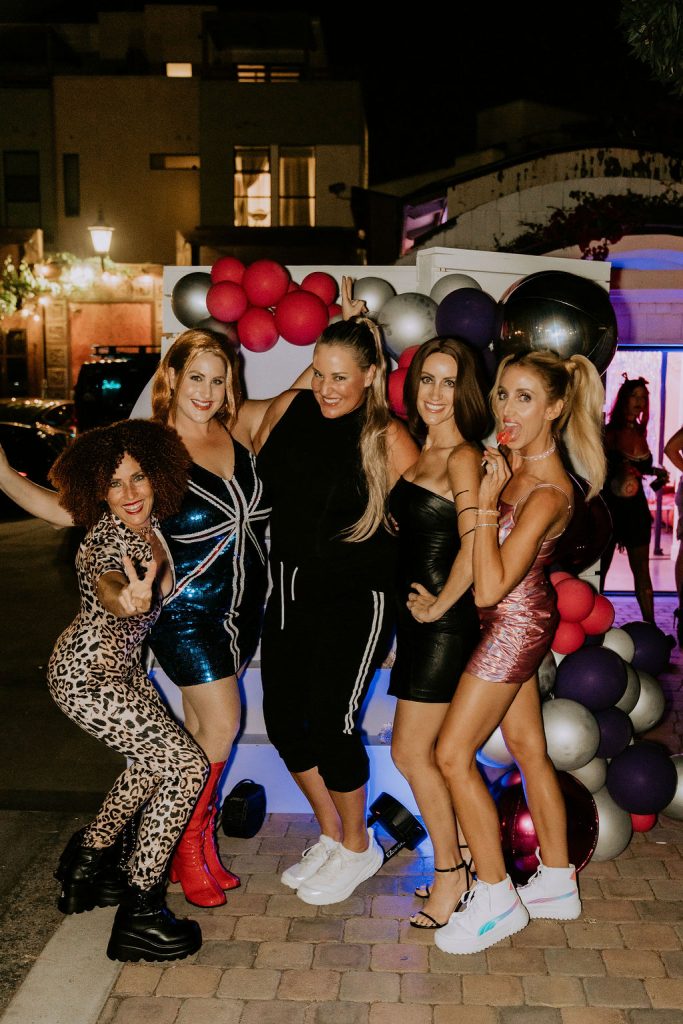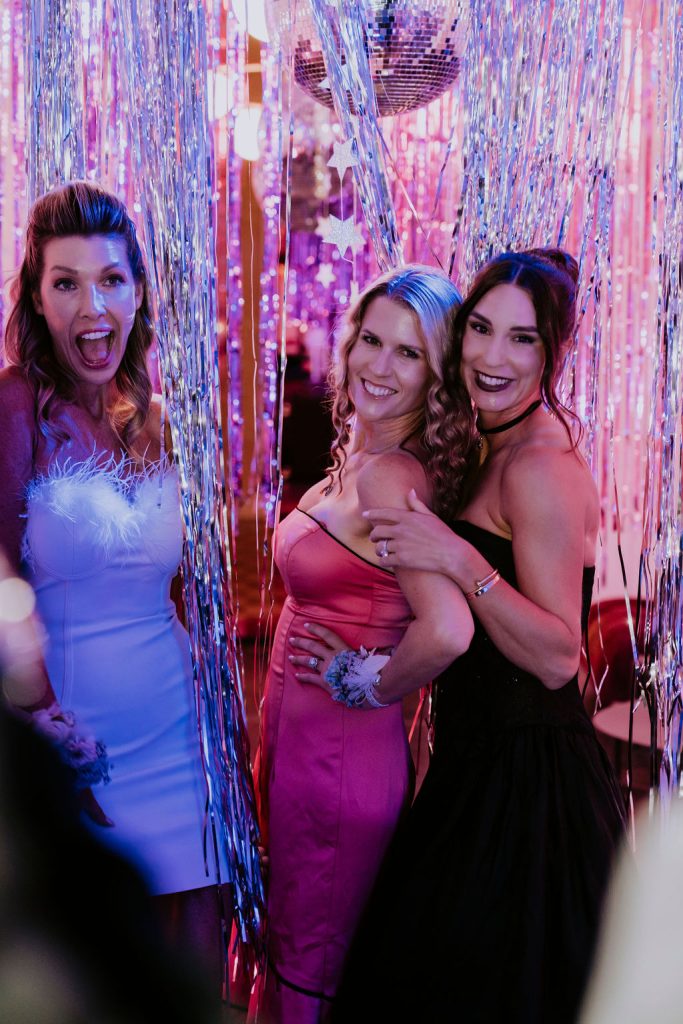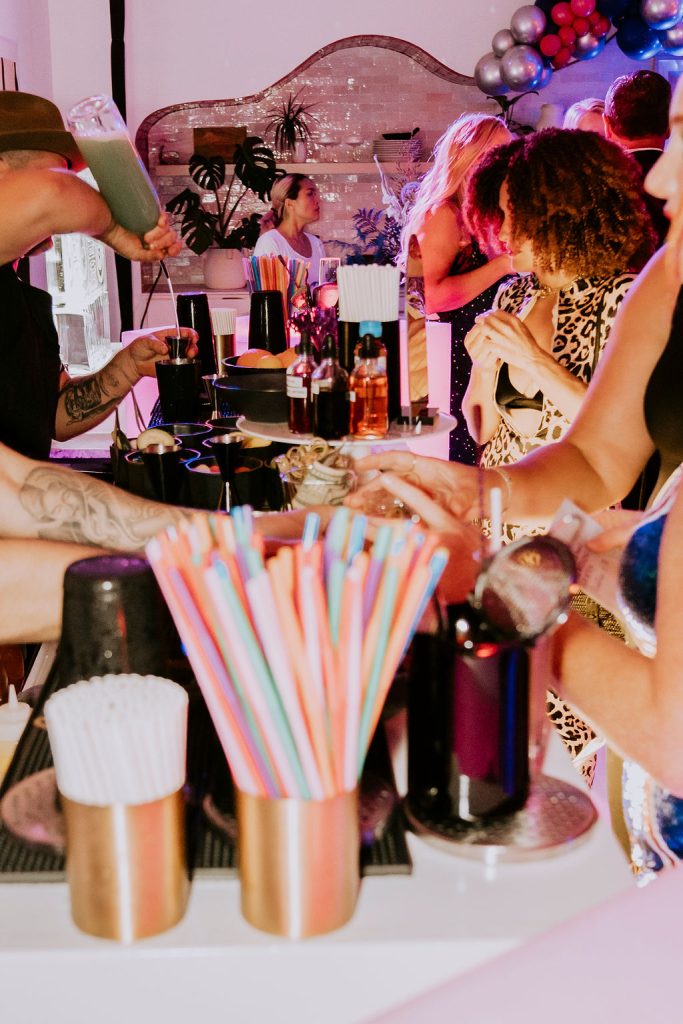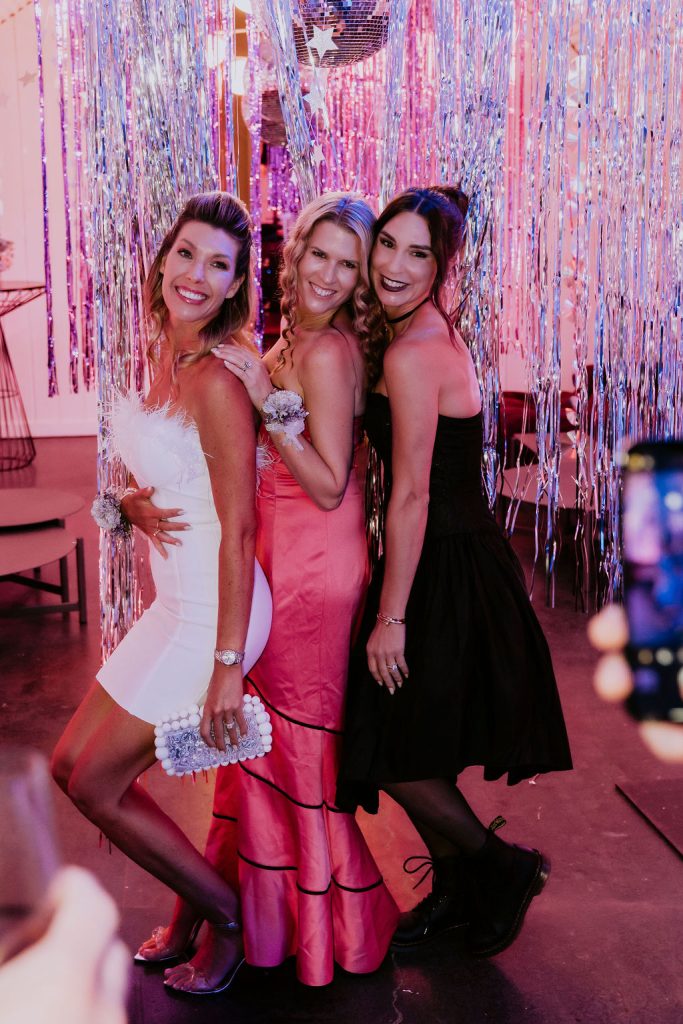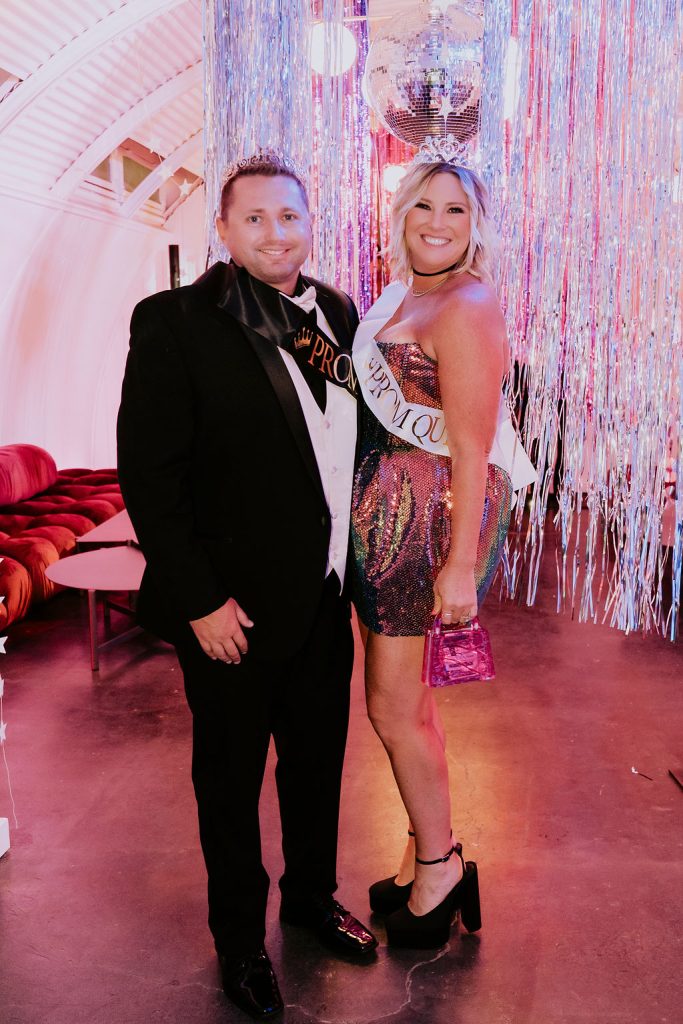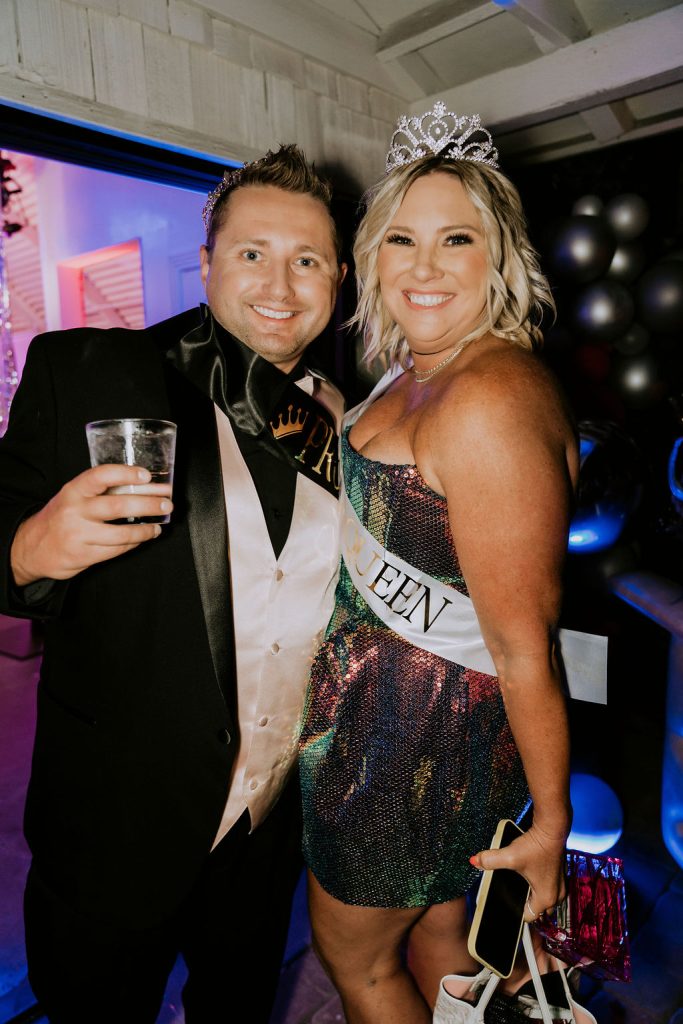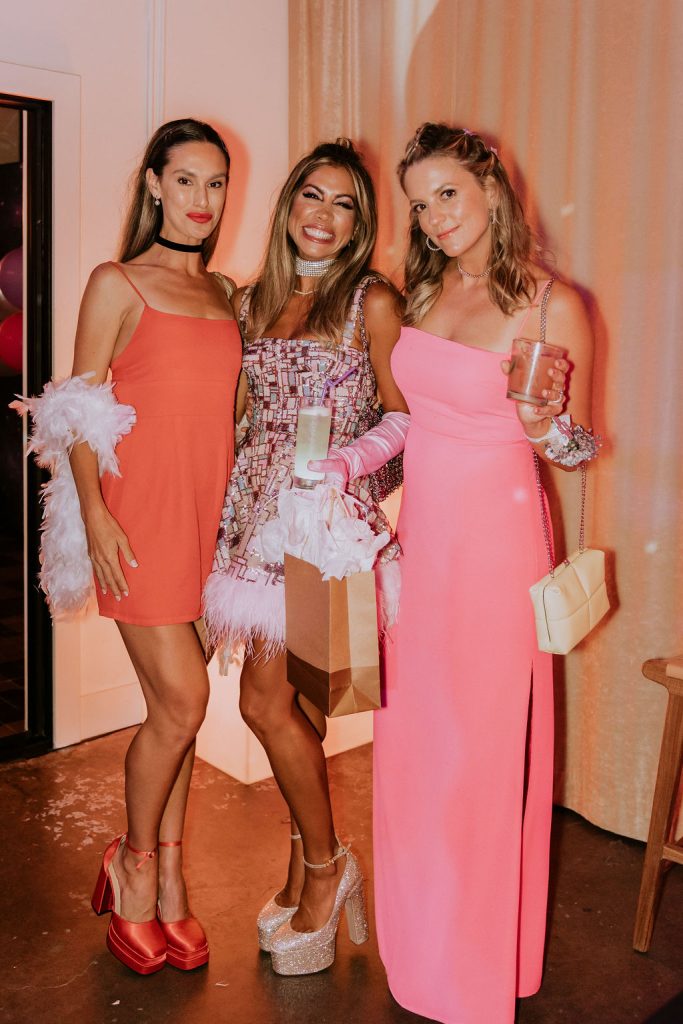 So many great outfits and moments!!! You couldn't wipe that smile off of Christina's face!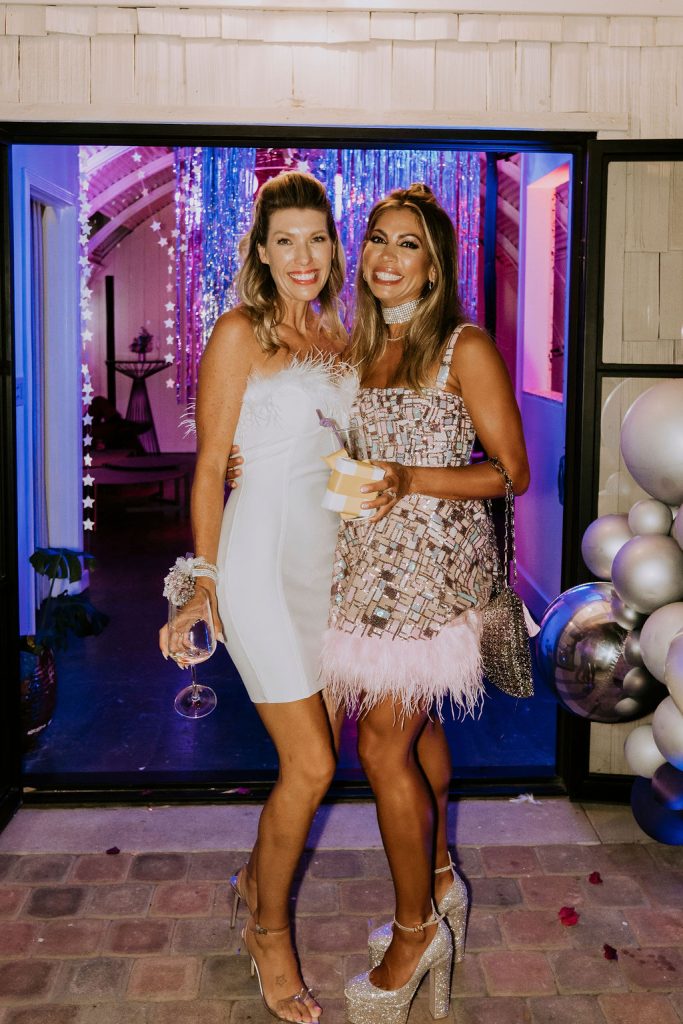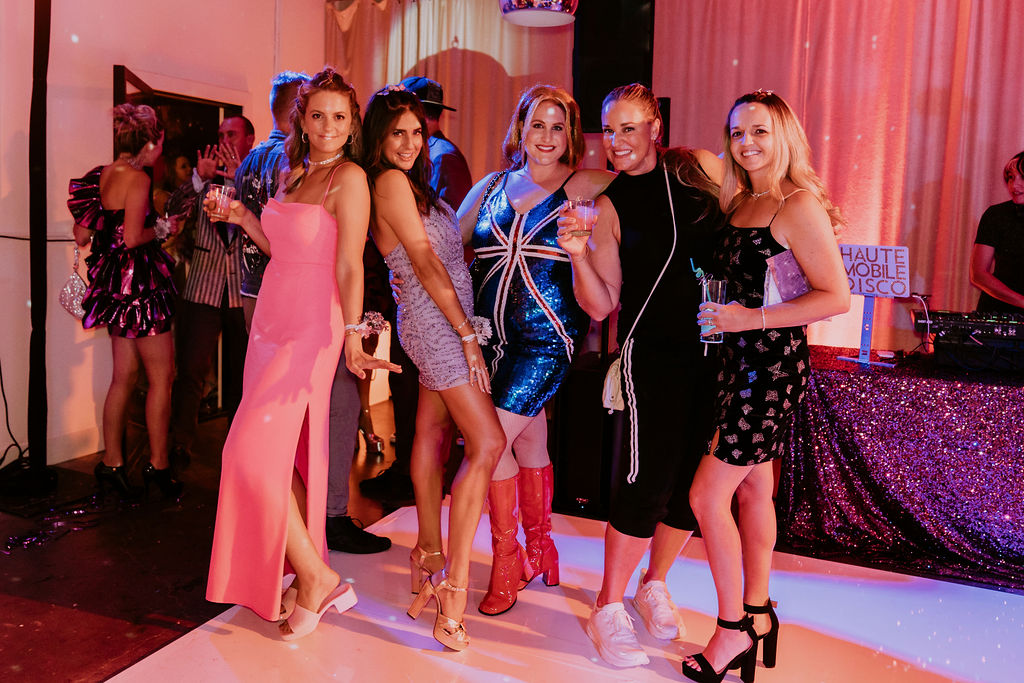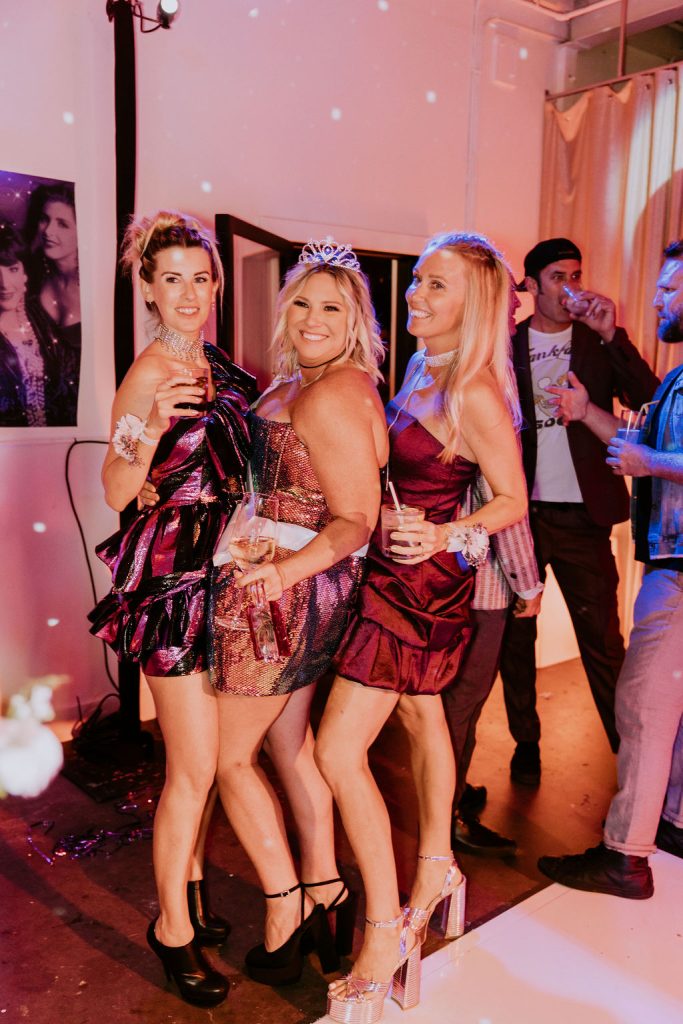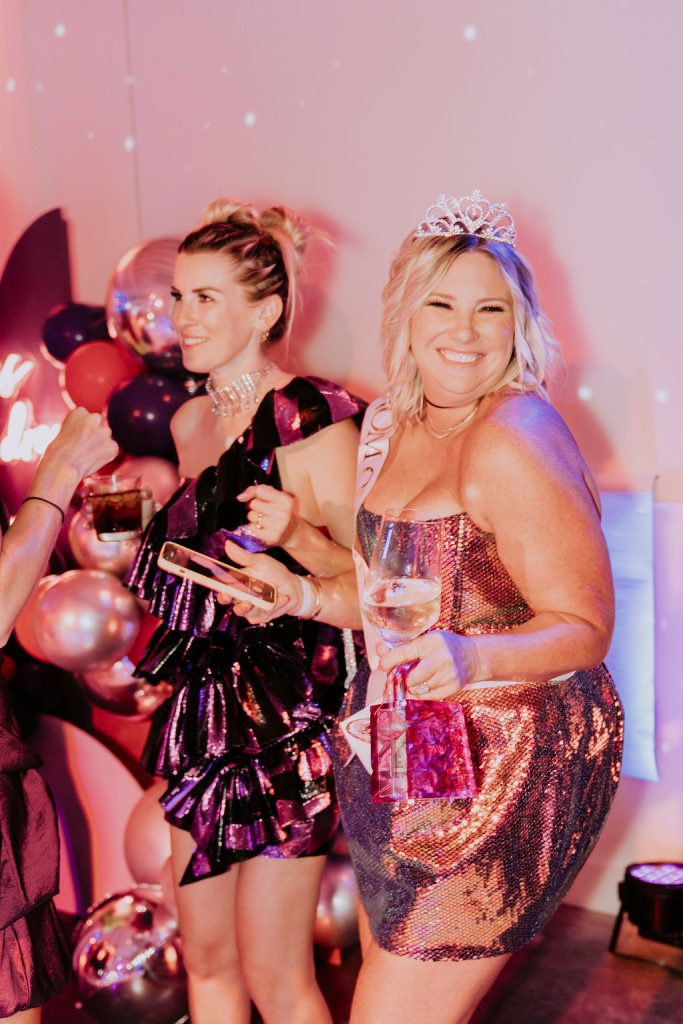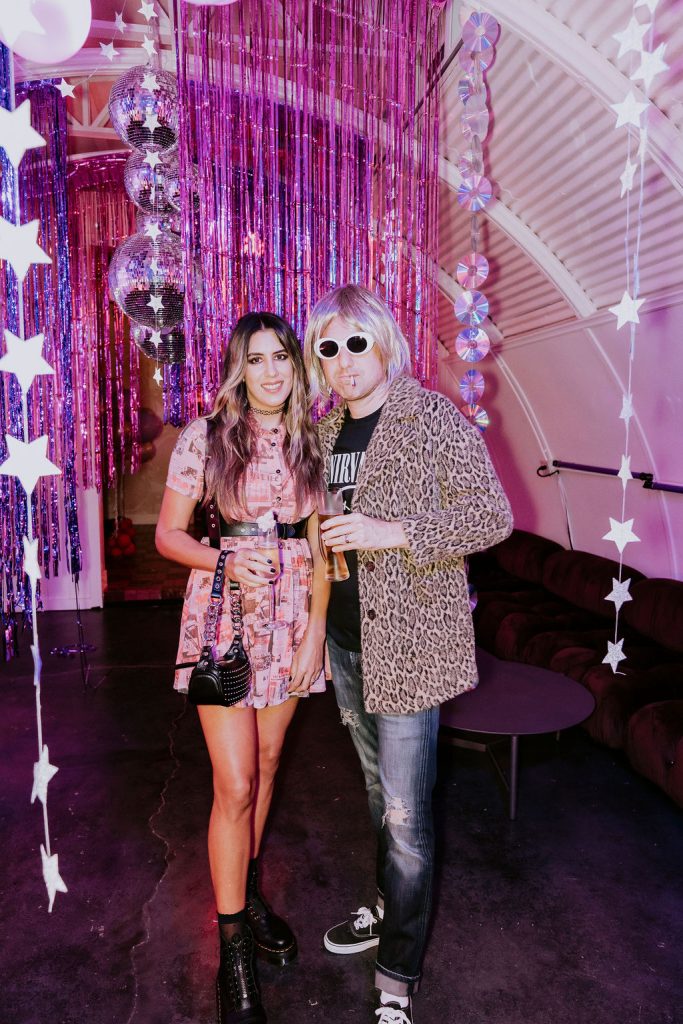 And there's our girl with her hubby Josh who fully committed to the 90's, even in his hair, gotta love him!!! This was such a great night for one of our favorites, I saw a few videos to prove it!!! Everyone went back to the 90's and had the BEST time!!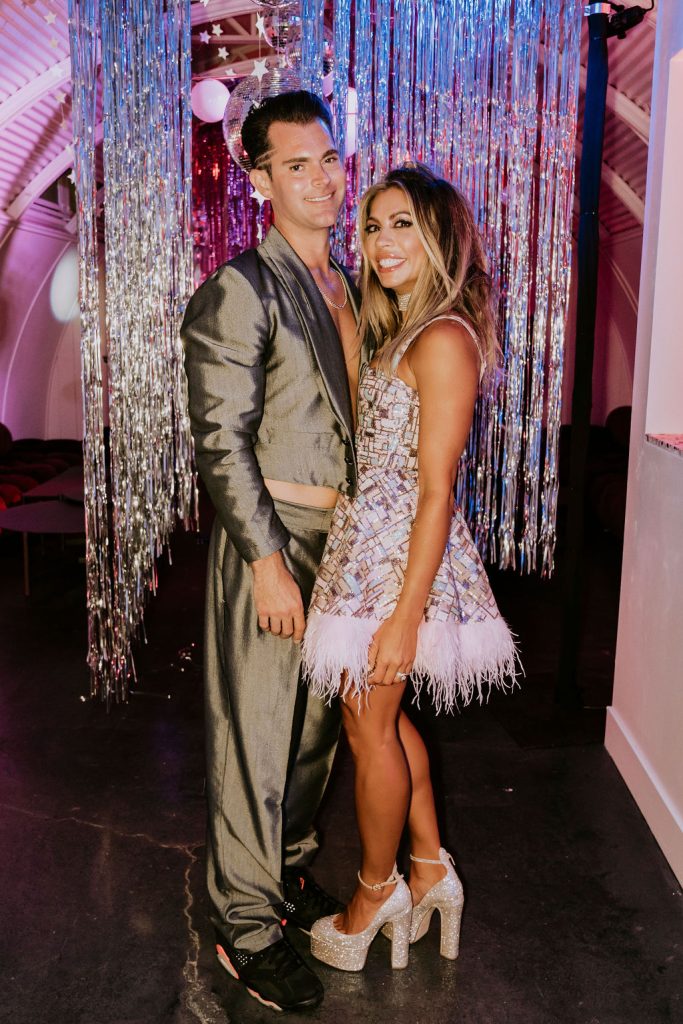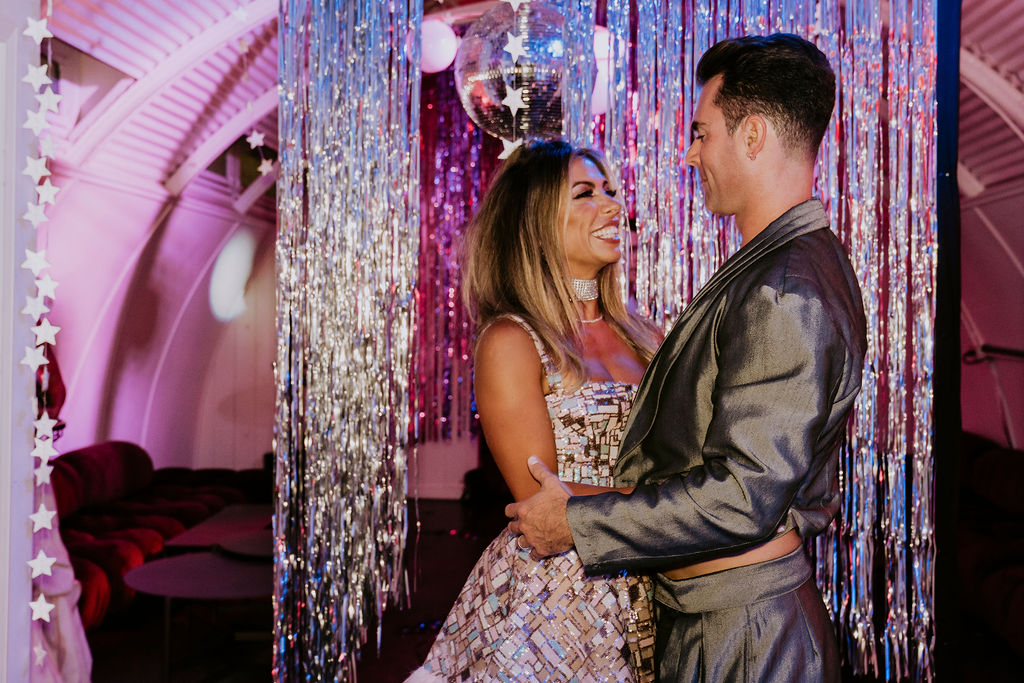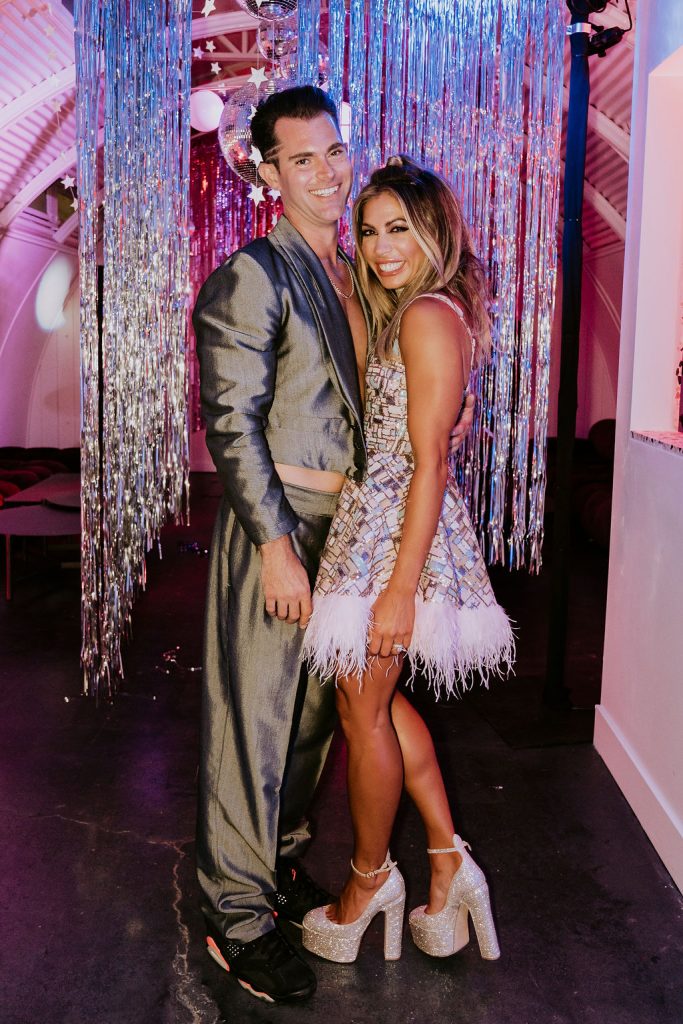 We love you Christina, can't wait for the next one!!!
xx
Jacquelyn