A few weeks ago we had a fun lady date with some of our So Cal favs and we are so excited to share it with you today!!  There is so much goodness involved and we really got to work with so many great ladies to create this fun day filled with lots of laughter and lots of champagne!!  This party is also featured on Glitter Guide today!  Without further ado…. Let's check out our little "Fake it till you Macra-make it" soiree!
All photos by our gal Megan Welker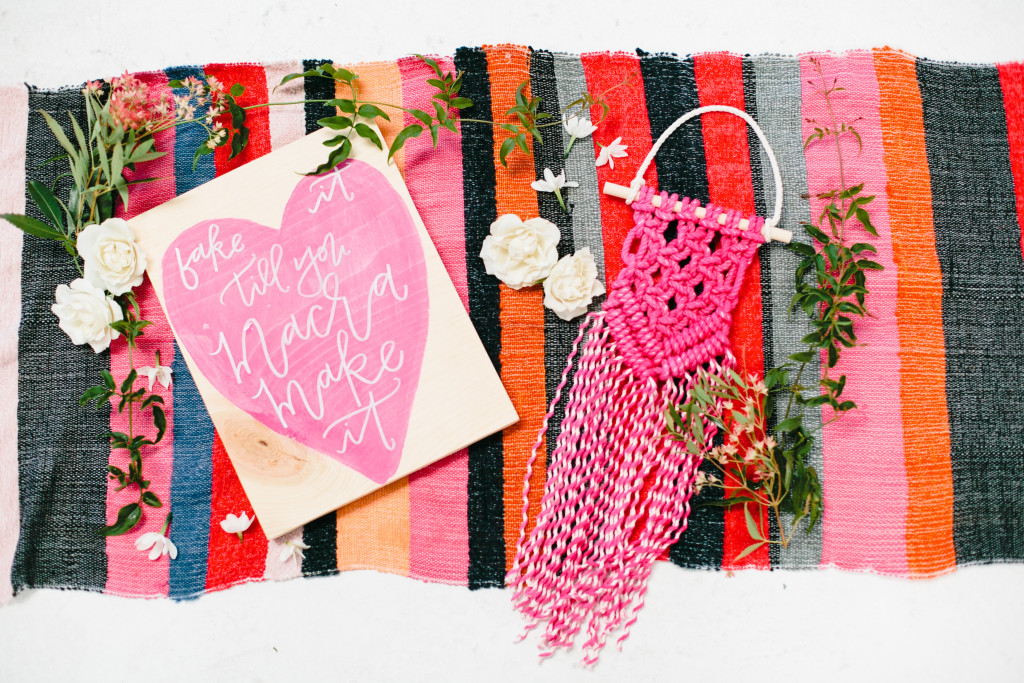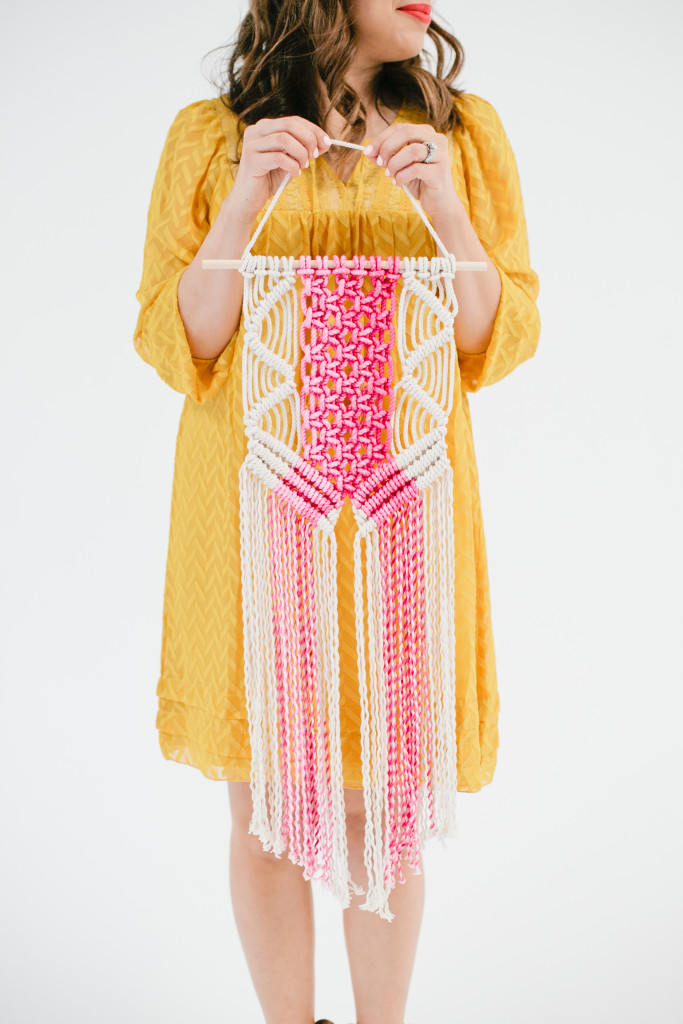 We always love having our lady dates, you may have seen our last few here and here…  For Valentine's Day we wanted to incorporate another fun activity like we had in the past, which lead us to Elsie Goodwin.  We came across her company Reform Fibers and fell in love with her designs and had to reach out, since she is so talented and also offers teaching lessons at parties!  It's always fun to learn something new especially when you're with a great group of girls and drinking a couple of cocktails!
Next we hit up our buddy (and idol) Jesi Haack, we have loved her since the day we met her, she's so humble and down to earth and were dying to do something fun with her!!!  Jesi was nice enough to jump on board and her husband let us use his space for the party at Wolf Camp, which is just the best blank slate of a venue ever!!  It was so fun to team up with someone like Jesi who admire and bounce ideas off of each other, she really is so talented, we just basked in her glory ;)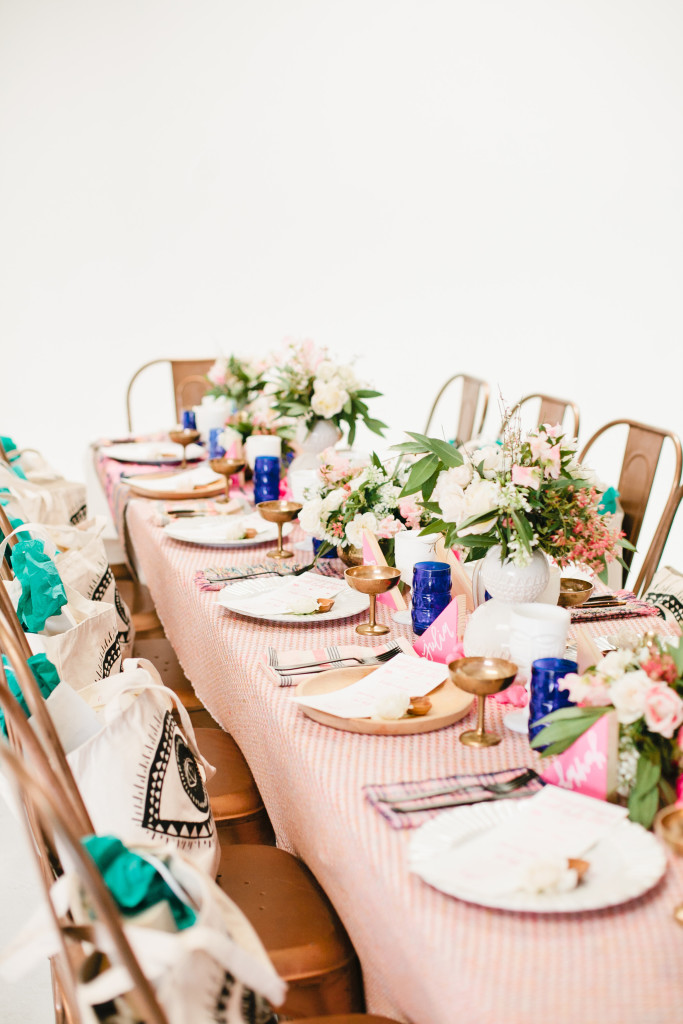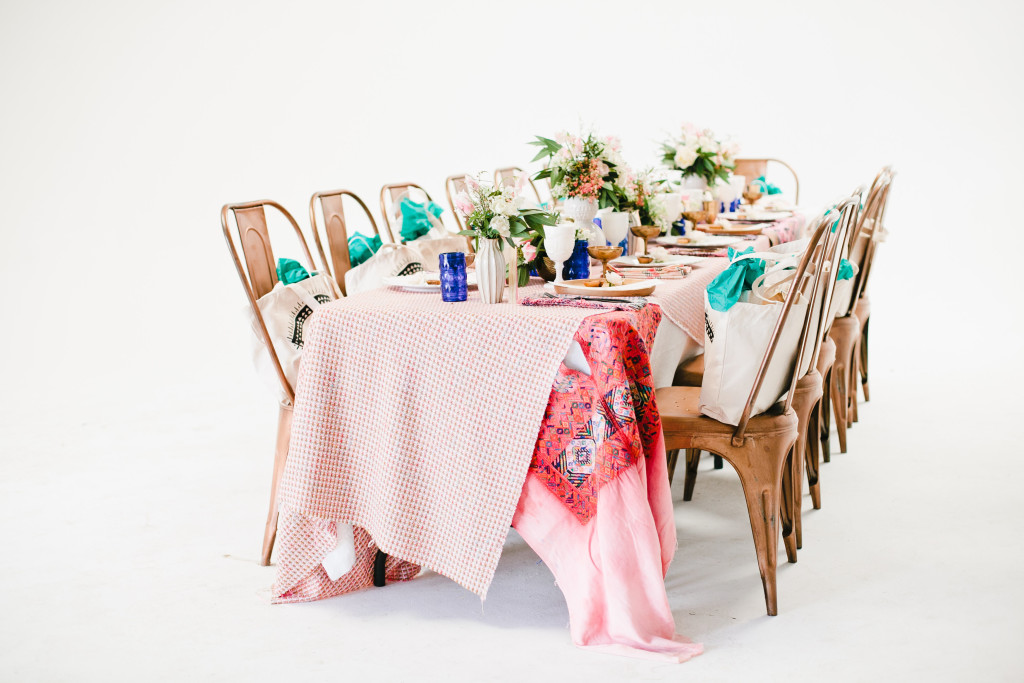 For the decor we wanted something fun, girly, boho and pink… Basically all the things we love in this world!  Without going too over the top Valentine's-ish we added some royal blues which, we loved!!  Hostess Haven supplied all of the pretty tabletop items, from the gorgeous textiles to the amazing cobalt blue tumblers and it all flowed together seamlessly!  Plus, those copper chairs from Found Rentals are just the best, like can someone please get me those for my own house??!!  Let's take a look at more of this tabletop goodness…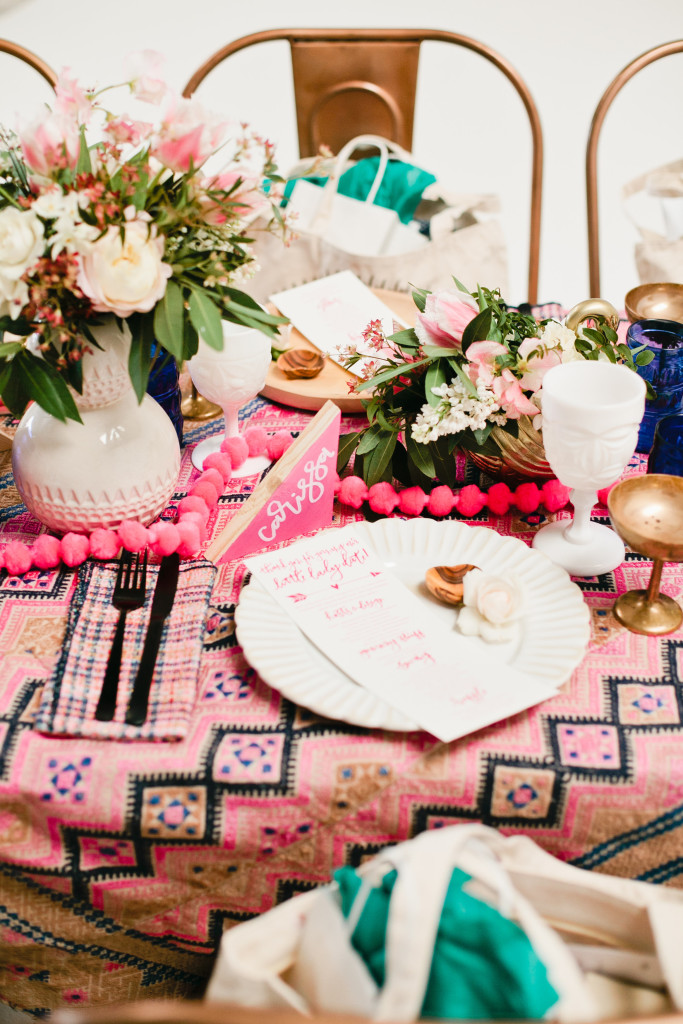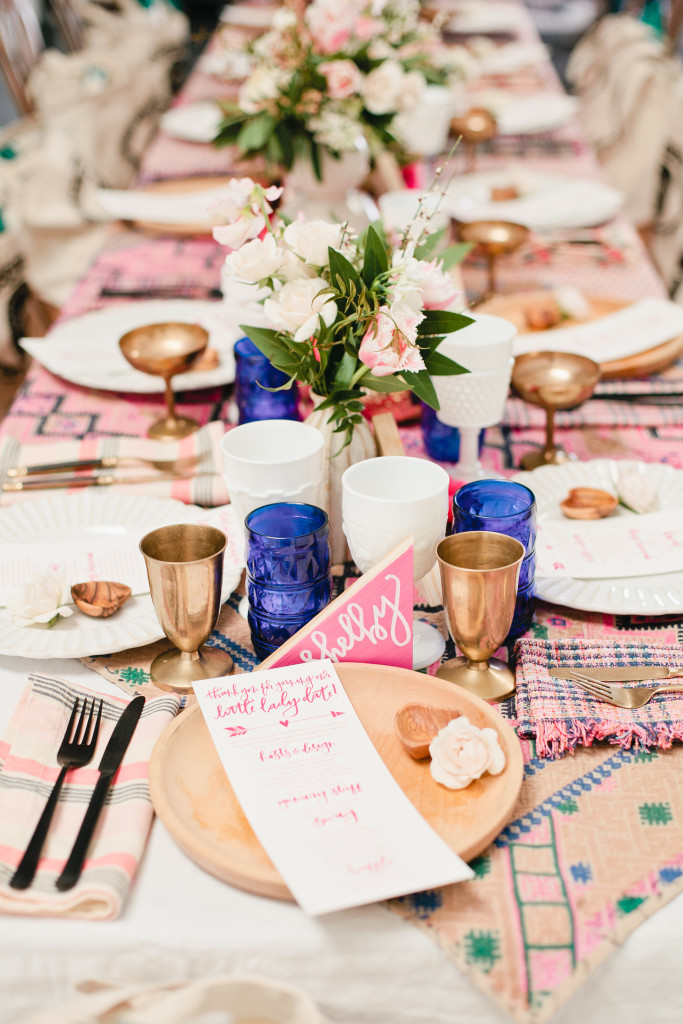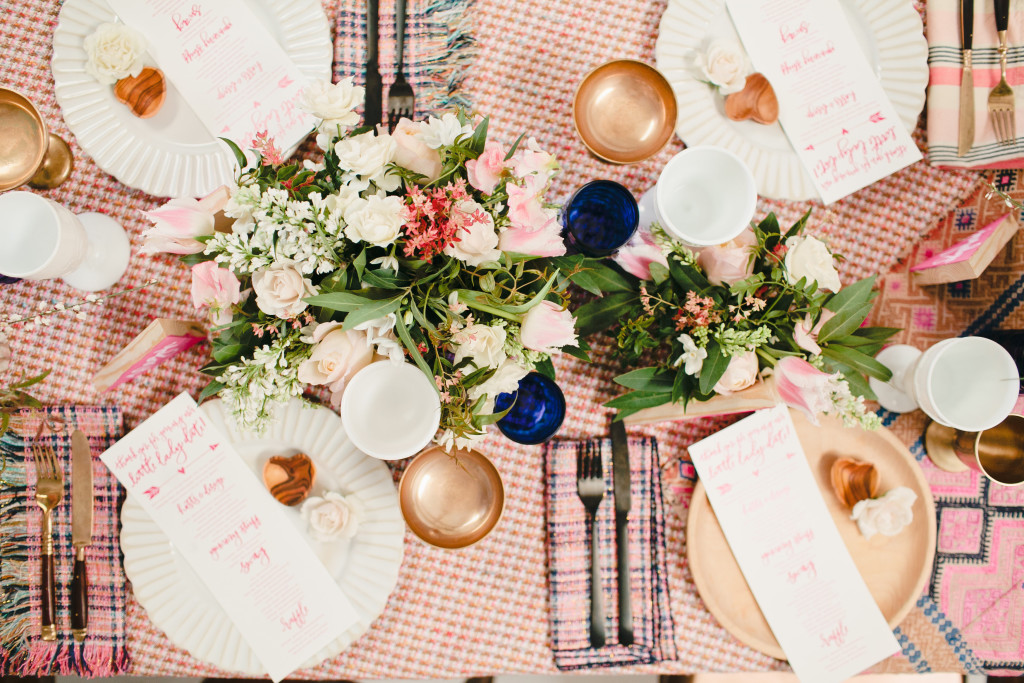 The fun place cards and all the other pretty signage was done by Courtney of Poppyjack Shop, we just adore this girl!  You may remember when our own Leah Carriger took her calligraphy class!  We highly recommend learning from her, not only is she uber talented but also so so sweet!  She even made little fliers for each place setting letting everyone know who helped make this fun party possible, thanks Courtney!!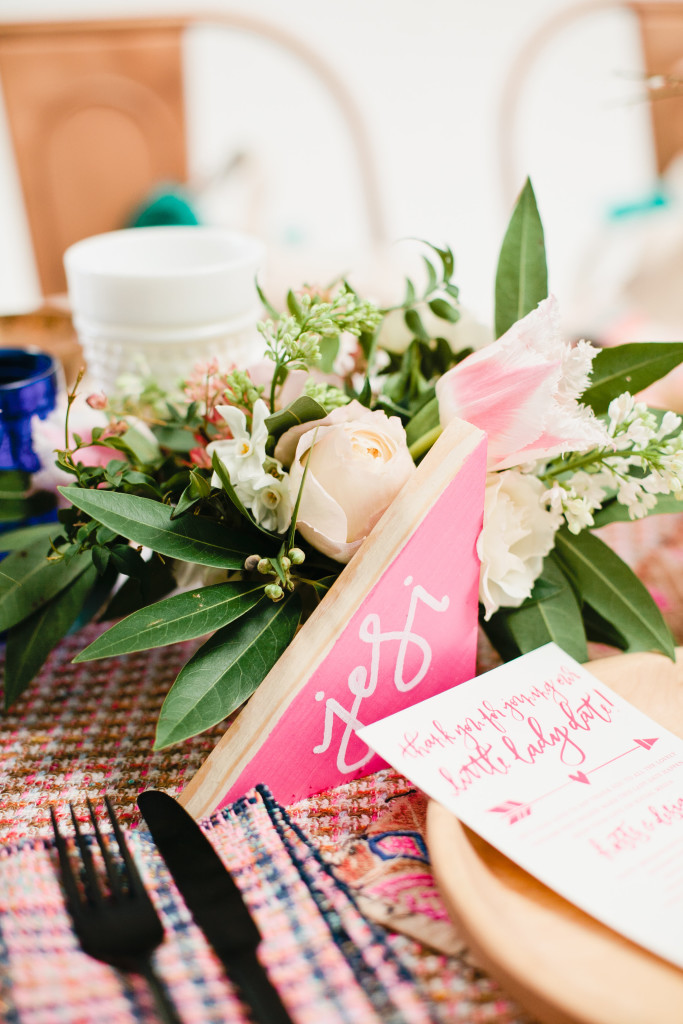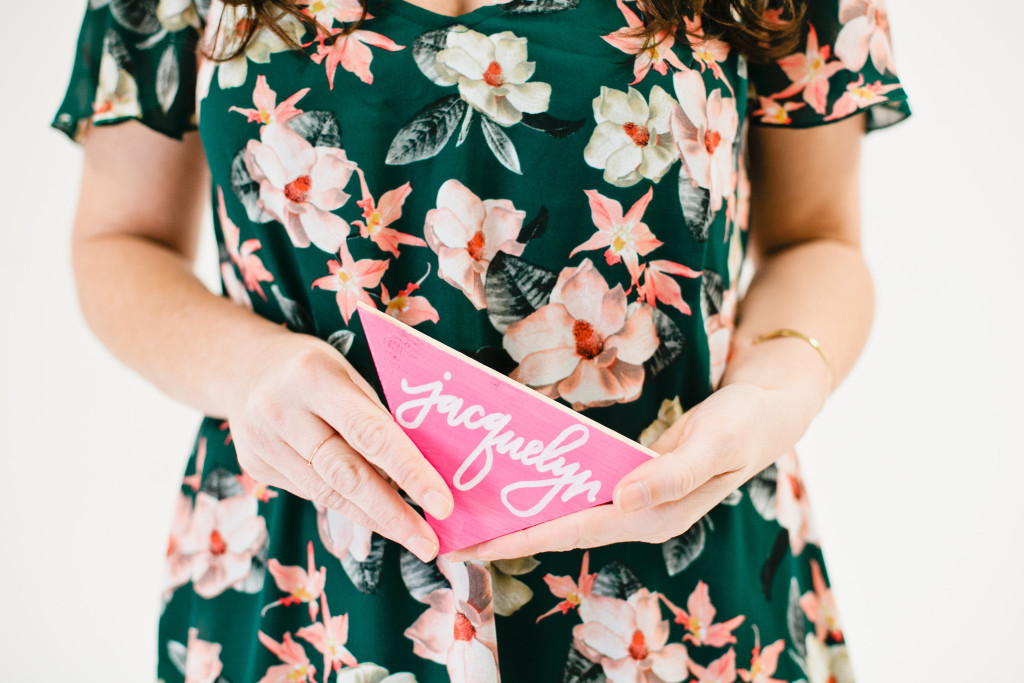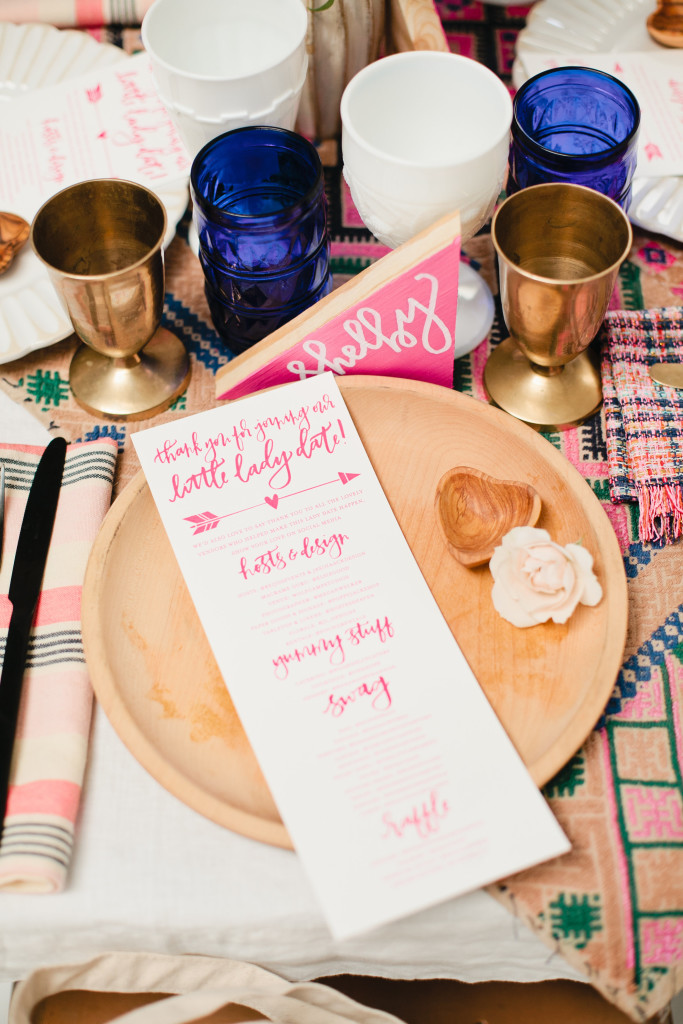 We also adorned each place setting with a lovely wooden mini heart from The Little Market, which was part of an amazing swag bag each guest received… But more on that later ;)  We just love that little wooden heart, it's the sweetest touch for any Valentine event!
Now, let's talk florals… When we get to work with Carissa of JL Designs we've basically hit the jack pot!  We worked with her for our booth at The Cream last year, our gal Megan Welker's wedding and now got to have some fun with her for our lady date too!  She always bring so much pretty floralizing every where she goes, but watch out if she has a bottle of champagne!  She won't let you get away with out having a few glasses!!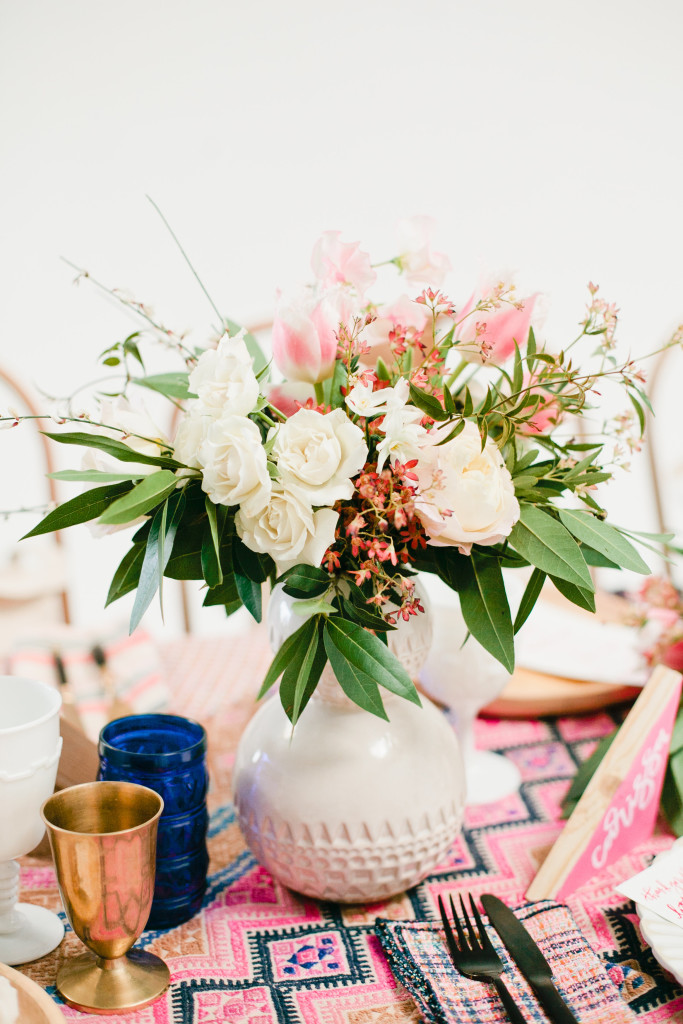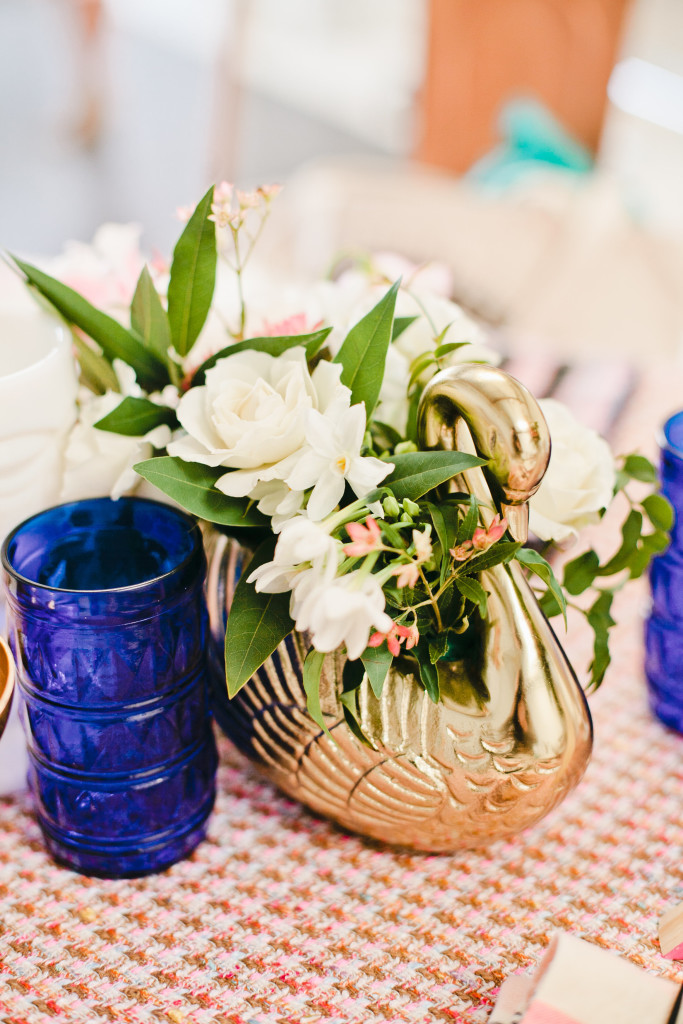 Now with any party, you've gotta have yummy food and drinks!  And this party, was of course, no exception!  We reached out to our friends from Whoa Nelly Catering who we worked with at this fun kids event last year, and they created the yummiest vegetarian menu ever!!!  I am still dreaming of the delicious vegan sandwich I devoured that day!!  And our favorite sparkly bottle is always One Hope Wine, they supplied some yummy champagne and white wines that we all maybe had a little too much fun with ;)  It did make for some fun macrame moments though!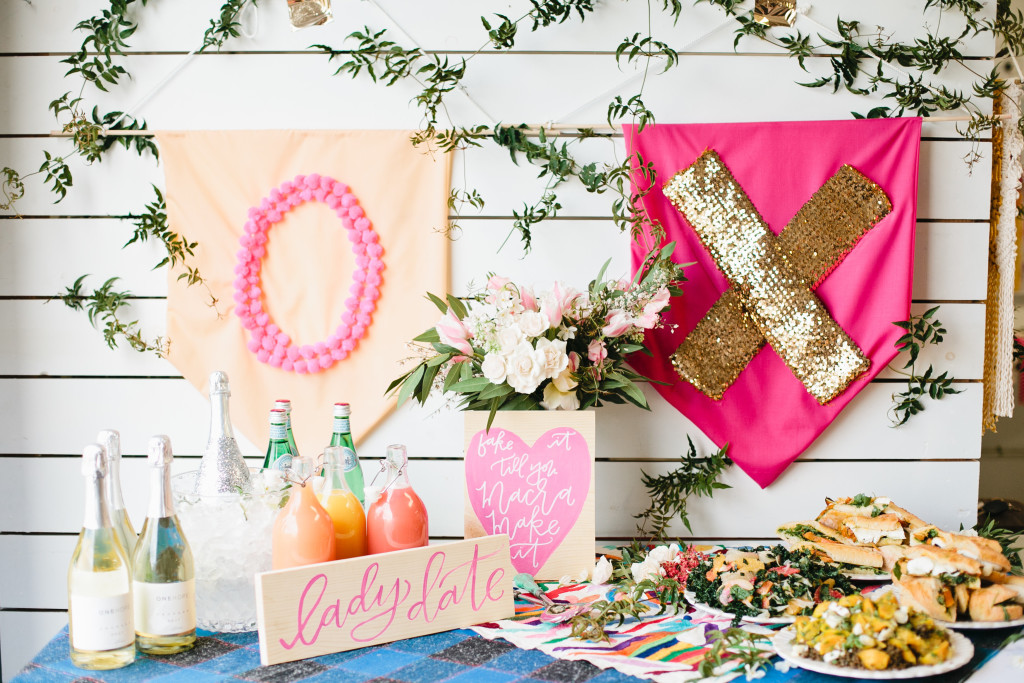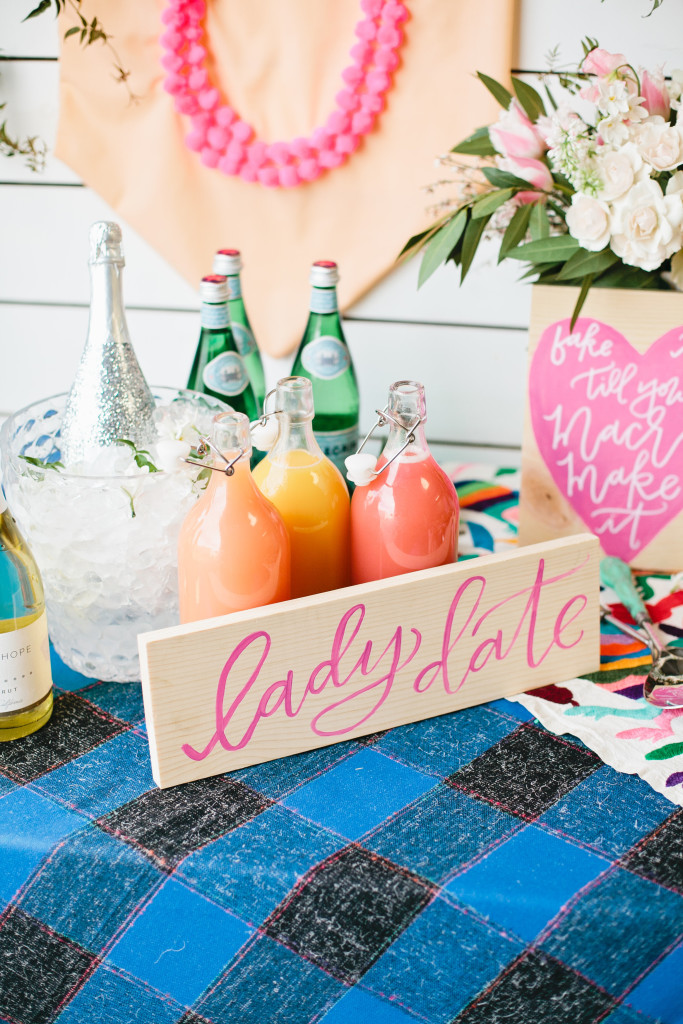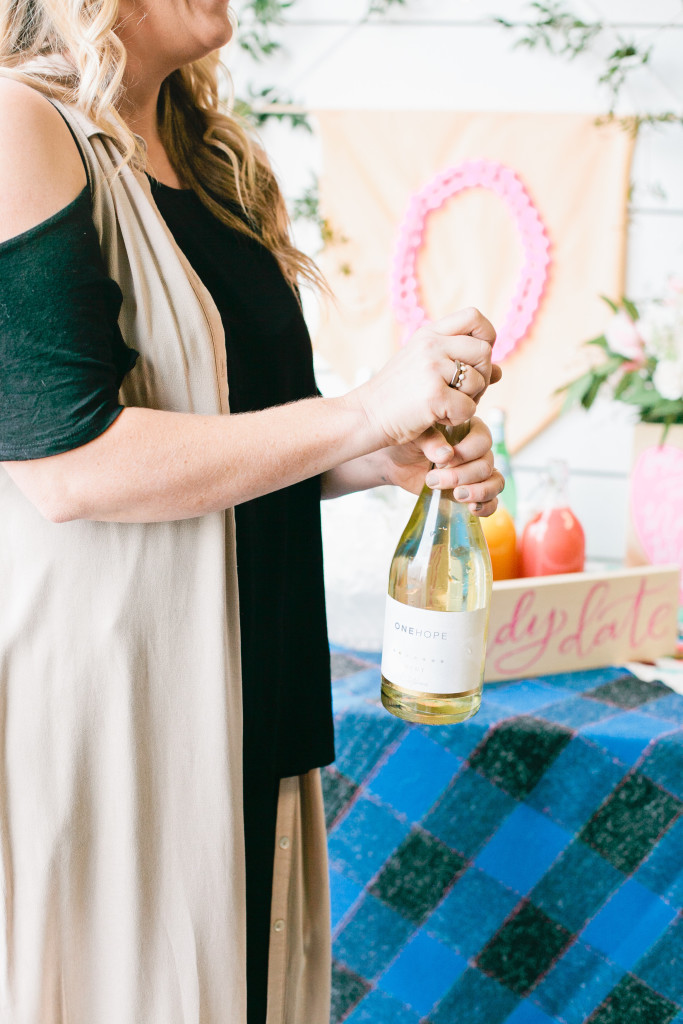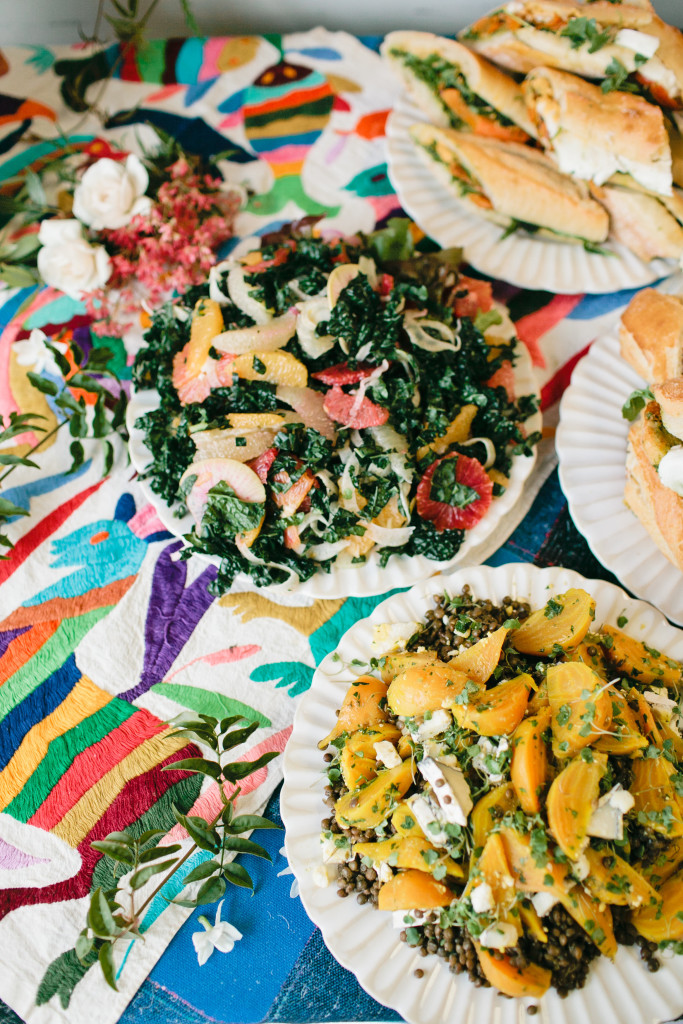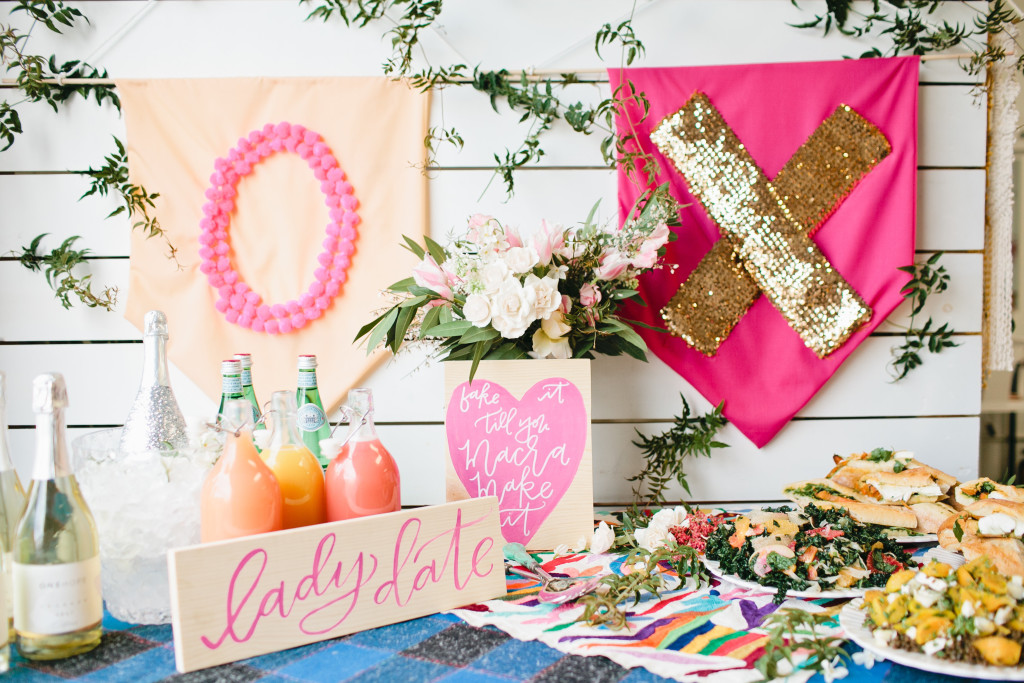 How cute are those X's & O's that Jesi Haack whipped up for the decor?!  Love them!!
And obviously we've gotta have some yummy dessert!!  Thanks to Hannah's Bananas, nobody's sweet tooth went hungry!  I mean, this has got to be the BEST party trick ever, bringing in a frozen banana cart?!  Yes please!!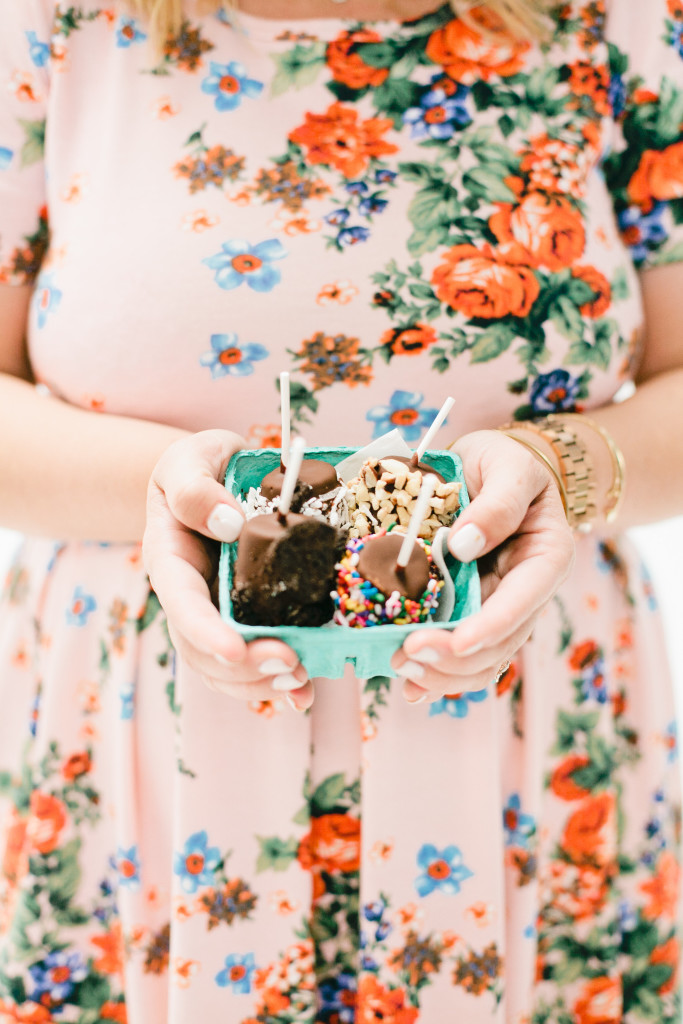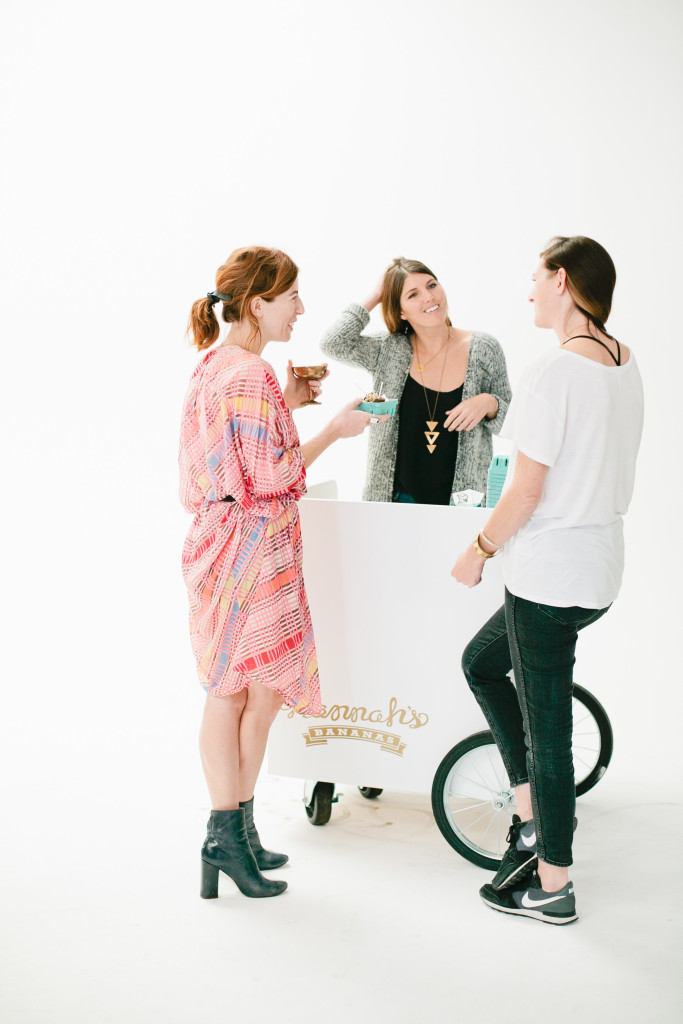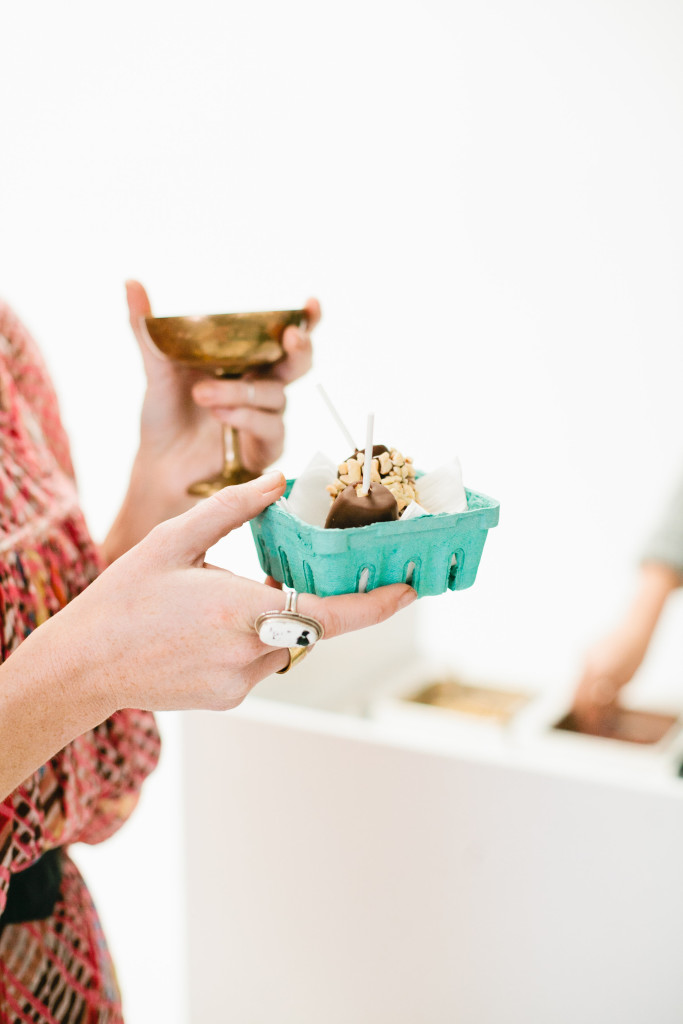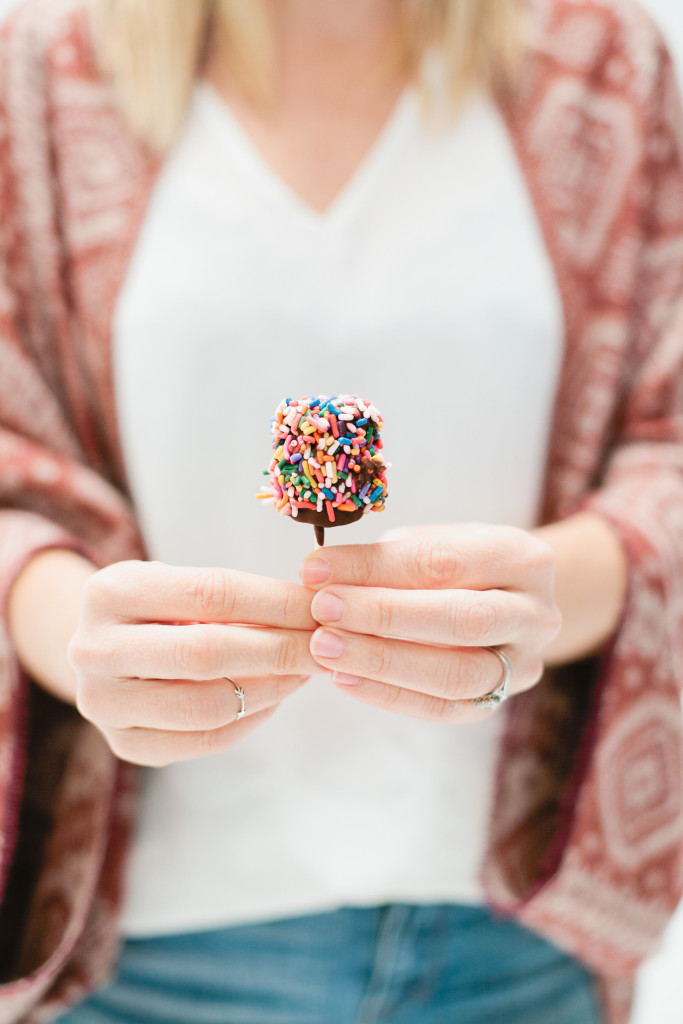 And definitely needed a lounge spot for all the girls to relax, pillows courtesy of our favorite, Boho Pillow of course!!!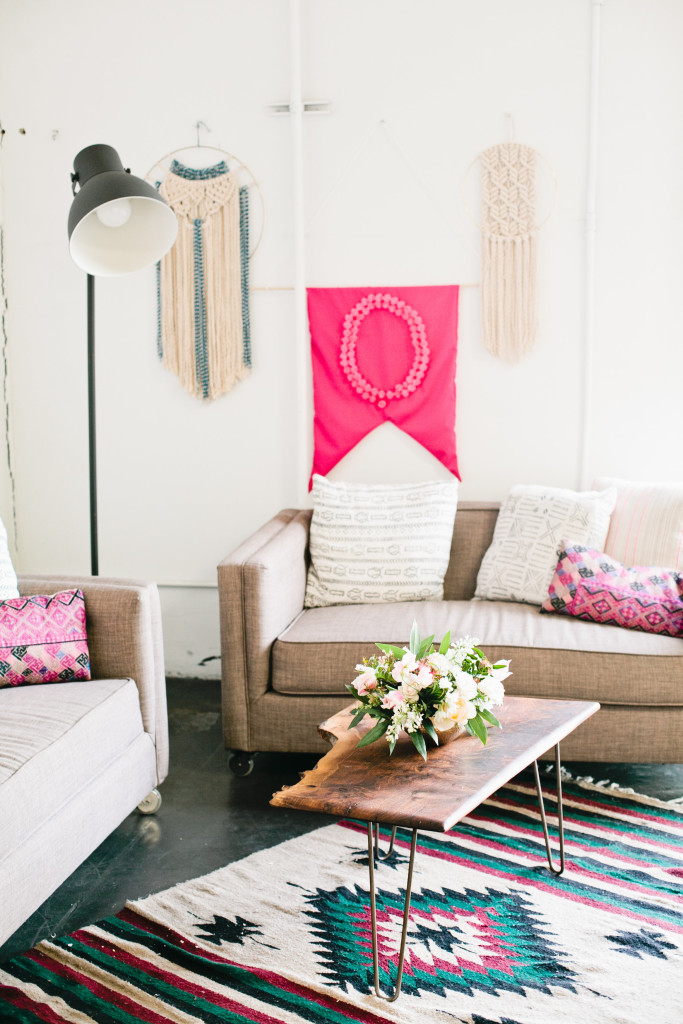 Now, on to the macrame!!!  Elsie is a wonderful and very patient teacher, because let me tell you, this is much harder than you think!!!  We had fun creating a little mini hot pink dyed macrame hanging, but even the little mini took us about an hour to create!!  This macrame business is some hard work!!!  But oh so fun and rewarding, because let's be honest, the outcome is just the cutest darn thing ever!!
There's our lovely macrame guru herself, Elsie!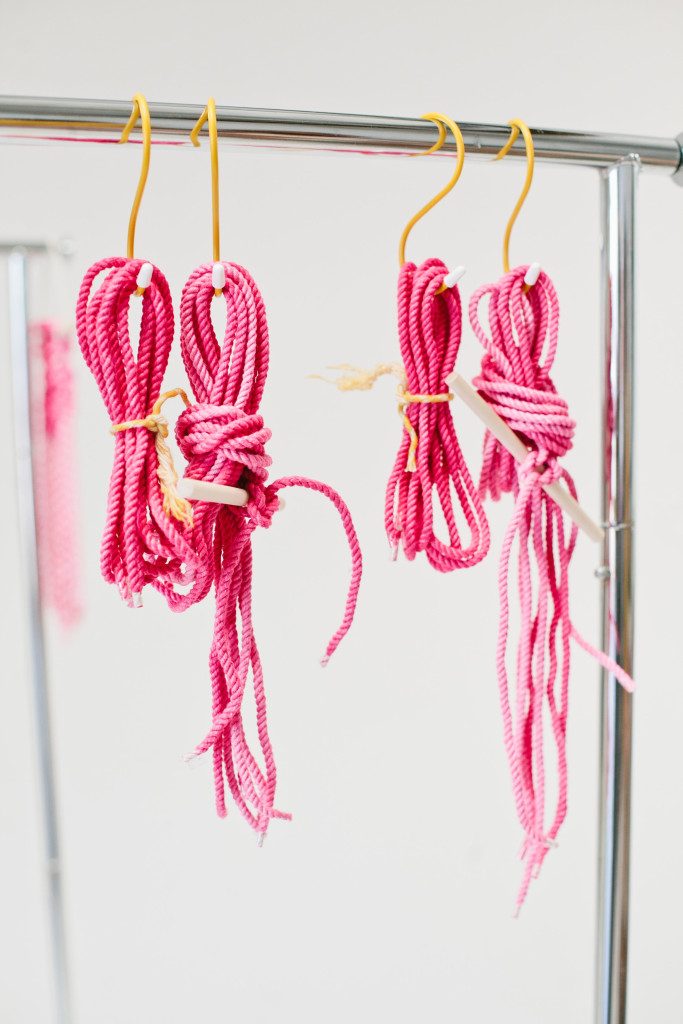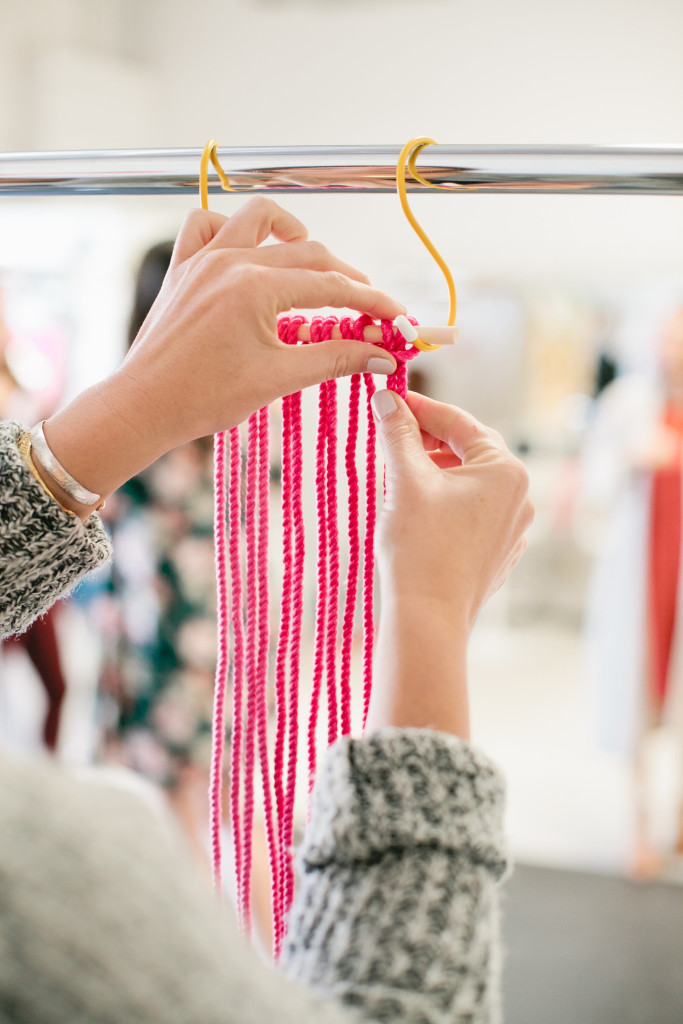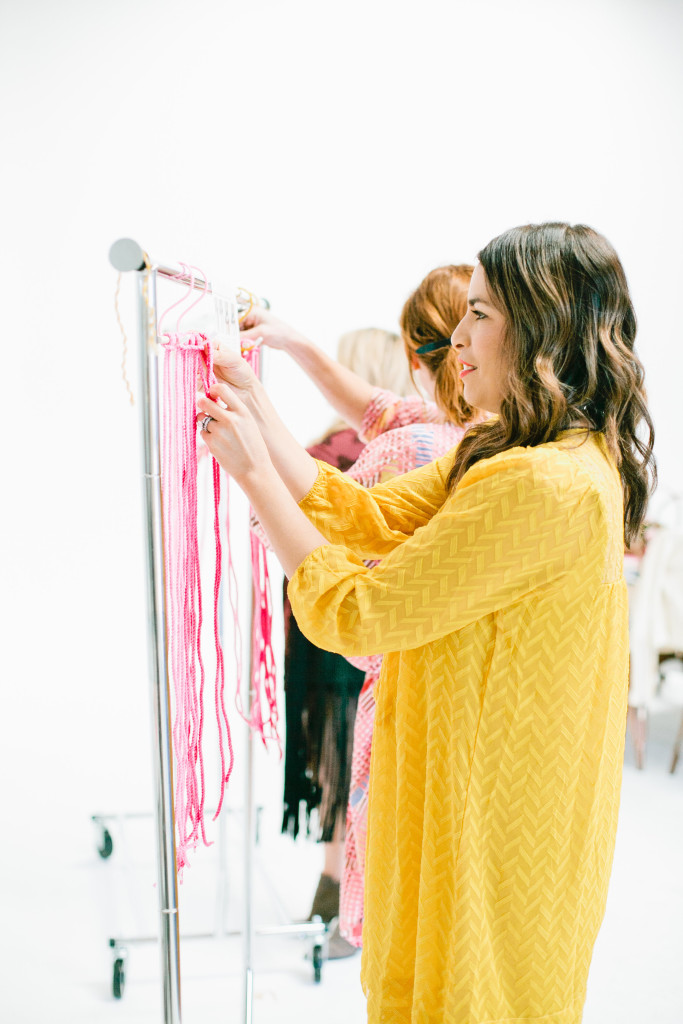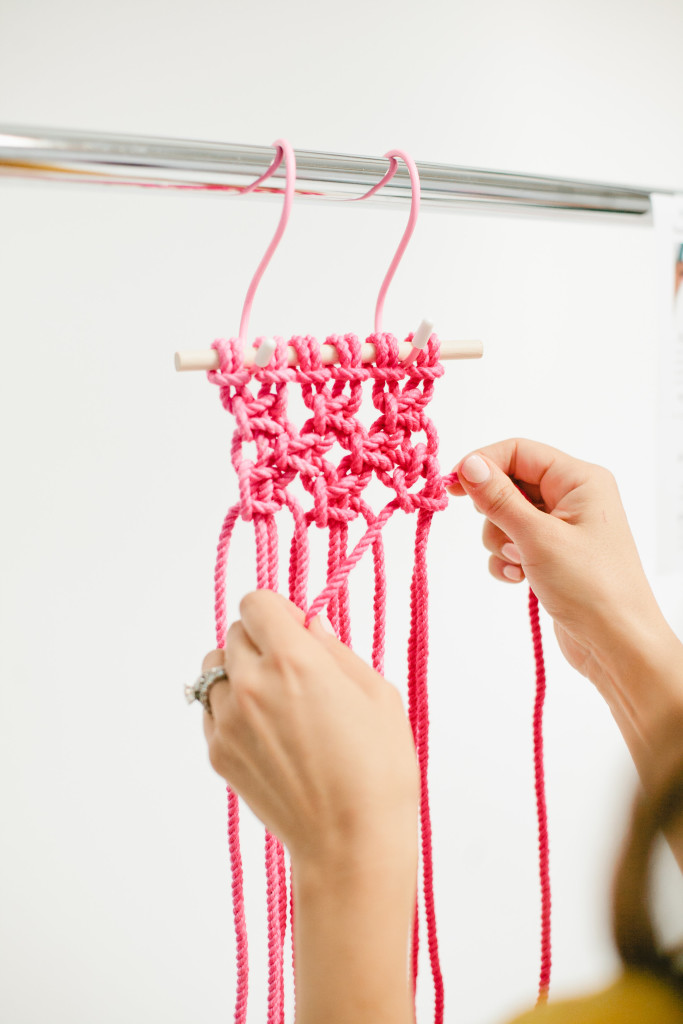 There's Amber Thrane from the Dulcet Creative who was just way too good at her macrame!!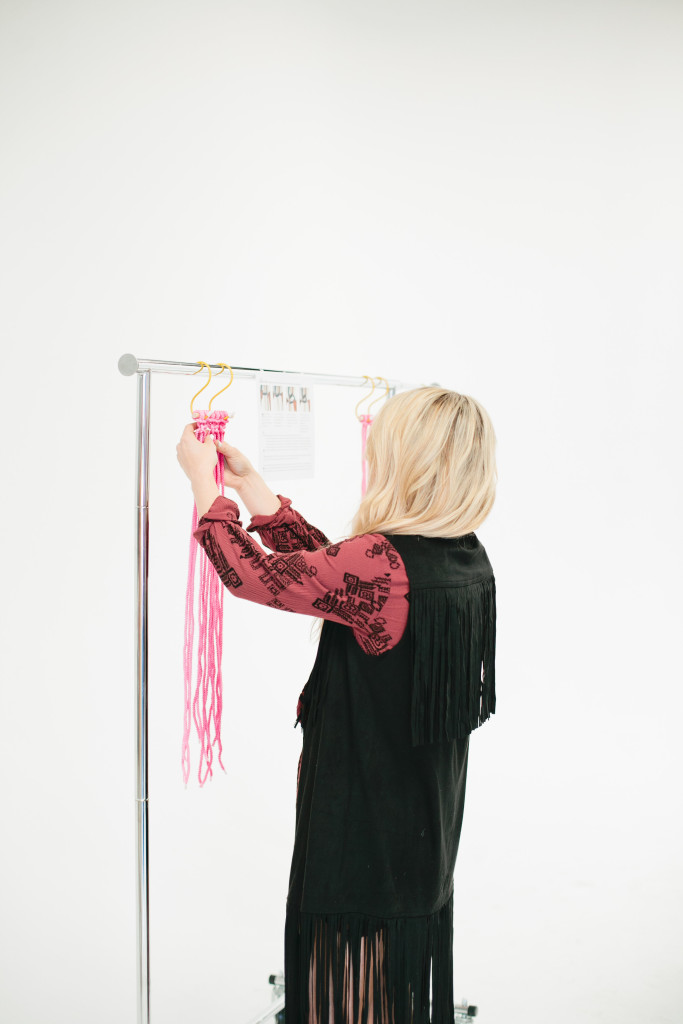 And there's Leah and I trying our best to keep up with learning, haha!!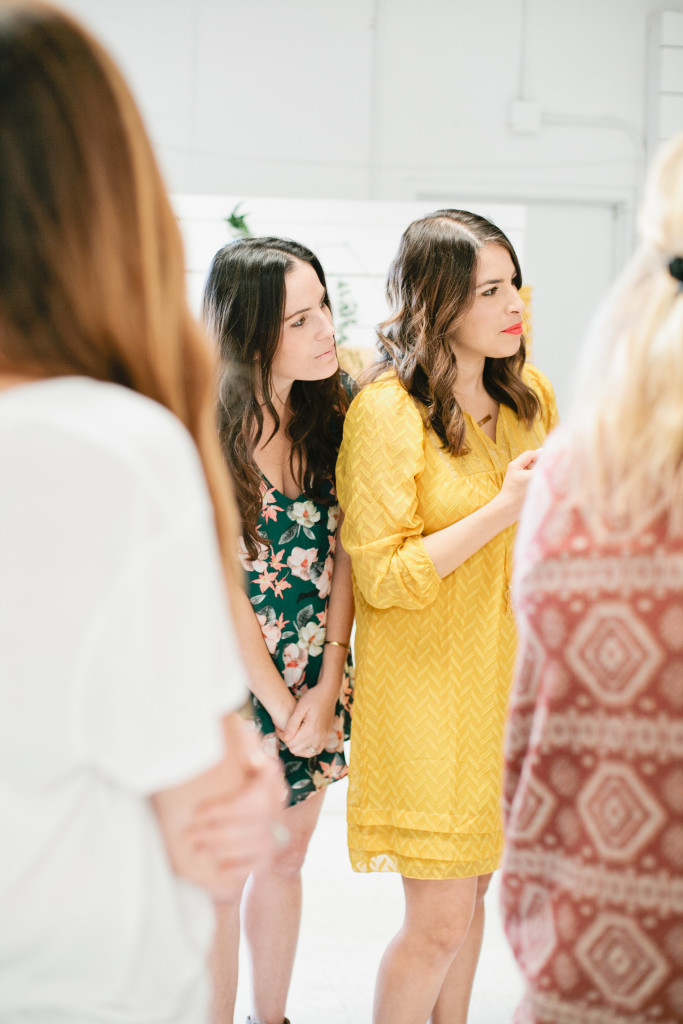 We seriously had the best group of ladies, love everyone who came and helped to make this such a fun day!!!  We really do love any excuse to have a lady date with our gal pals, but since Valentine's Day is one of our favorite holidays it just made it that much easier!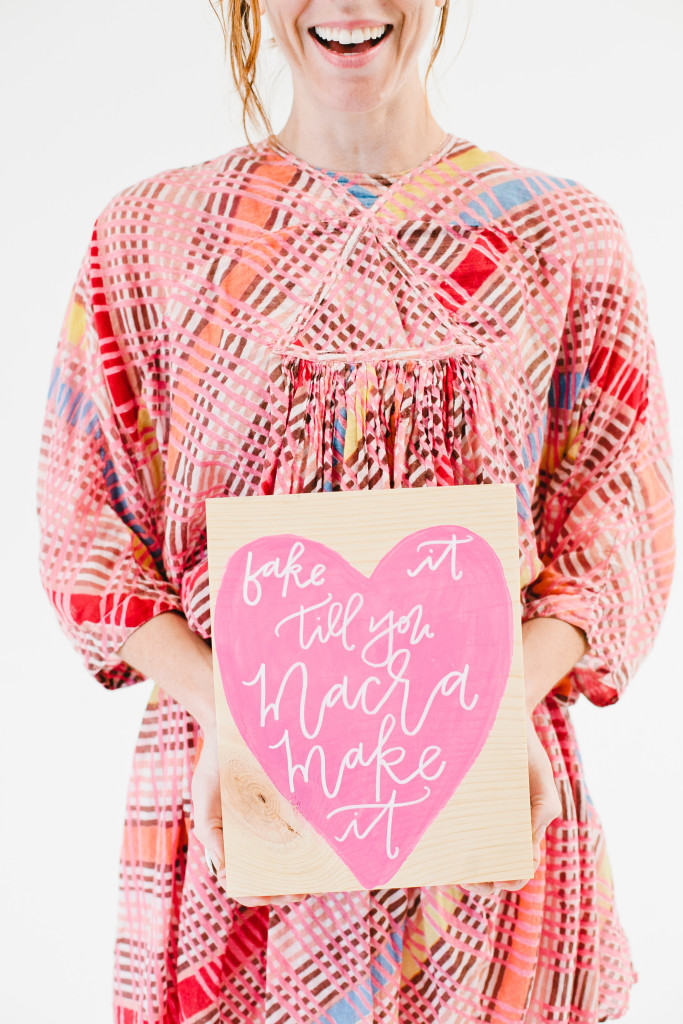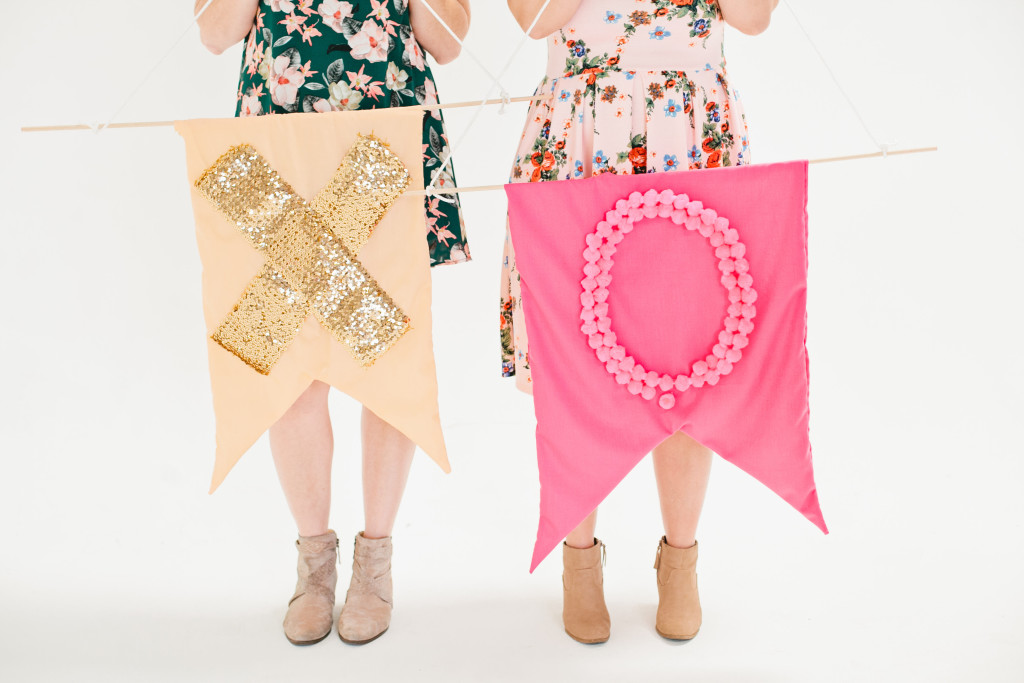 Stay tuned for that giveaway I was talking about!!
xo!
Jacquelyn