Another day, another wedding feature!  Boy do we feel lucky!!  Today we are sharing Violet & Bobby's Northern California wedding.  Violet is a talented makeup and hair artist and owner of The Makeup Dolls.  We have worked with her in the past and have always loved it!!  She is one of the sweetest and most uplifting people I've ever met, and the minute she asked us to do her wedding I jumped at the chance!!  Girl's got major style and I knew I was in for some fun!!
Her ideas for the wedding were endless and amazing, we had so much fun collaborating on the look and vibe.  Her venue was a new amazing spot tucked in the Bay Area called Fitz Place.  It's a charming estate nestled in the Santa Clara wine country full of character and space where guests can even stay for nights at a time!  Perfect for those couples who want to continue the celebration!!
Keep scrolling to see all of the stunning details and this gorgeous couple with photos by Jessica Kay Photography
It's also featured on the front page of Style Me Pretty!!  Yay!!!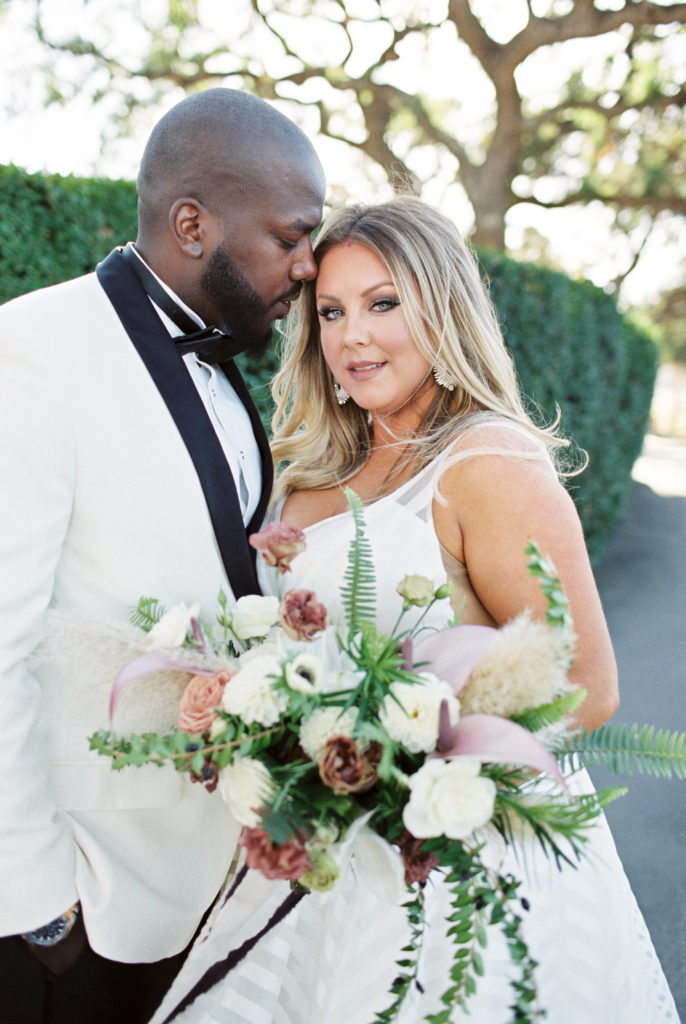 Let's start with this showstopper of an invite!  Violet introduced me to Nestle & Porter out of Australia and their work is so amazing!!!  Brown Fox Calligraphy lended her hand at addressing the envelopes, don't they look gorgeous?!  I am obsessed with the whole modern and clean look of this wedding, you'll see more as you keep scrolling!!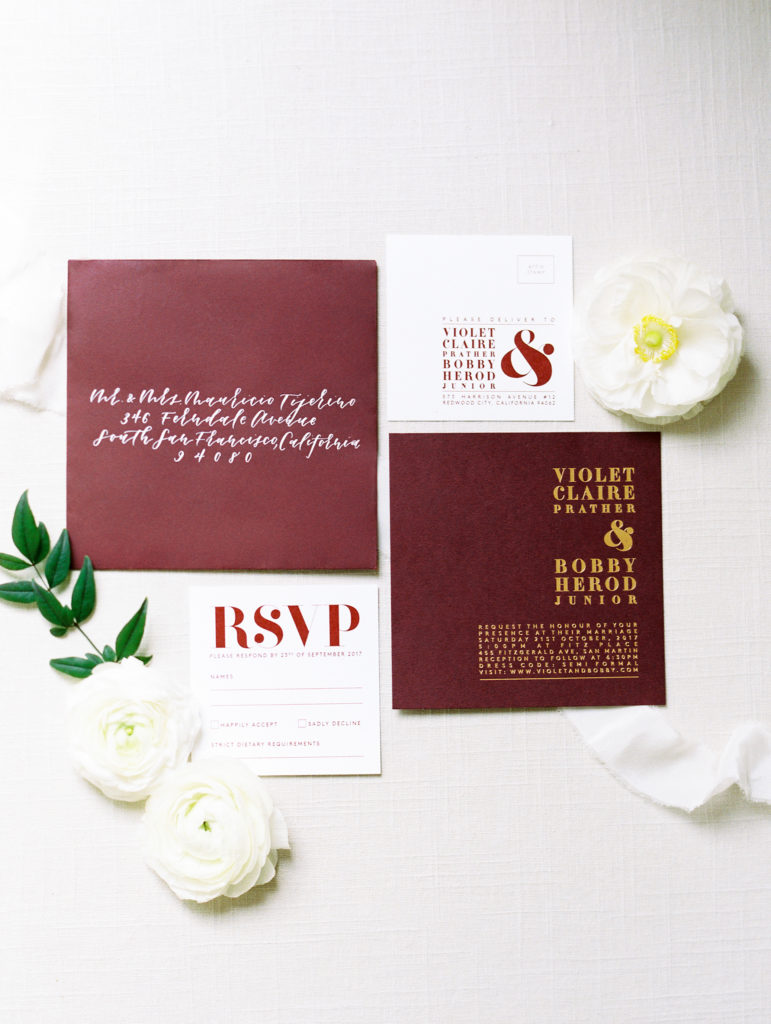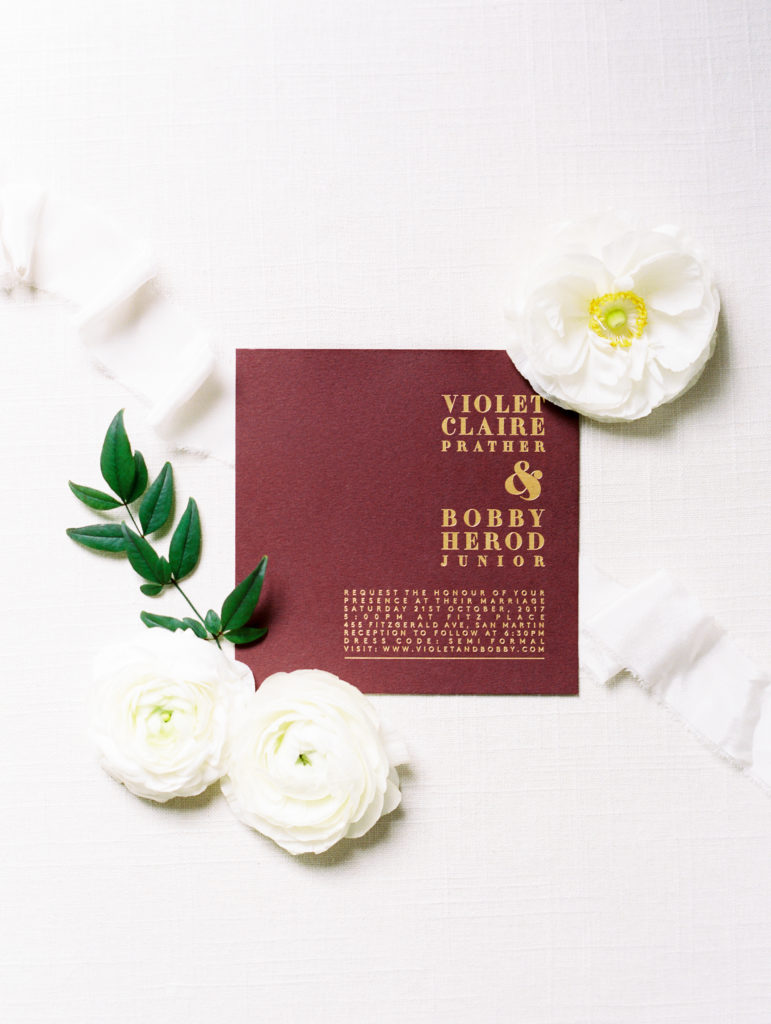 The aesthetic for this wedding was so fun and modern, I love the whole vibe Violet was going for.  Bright, clean, and romantic.  The ceremony was nestled under a giant oak tree, there are a ton of them on the property that are just gorgeous!  Violet chose the white Orion chairs from Stuart Rentals that definitely made a pretty statement.
Another favorite for me was the backdrop for the ceremony.  It was simple, but stunning.  The white wire with beautiful florals, pampas grass and greens from Milsom & Bloom was a showstopper!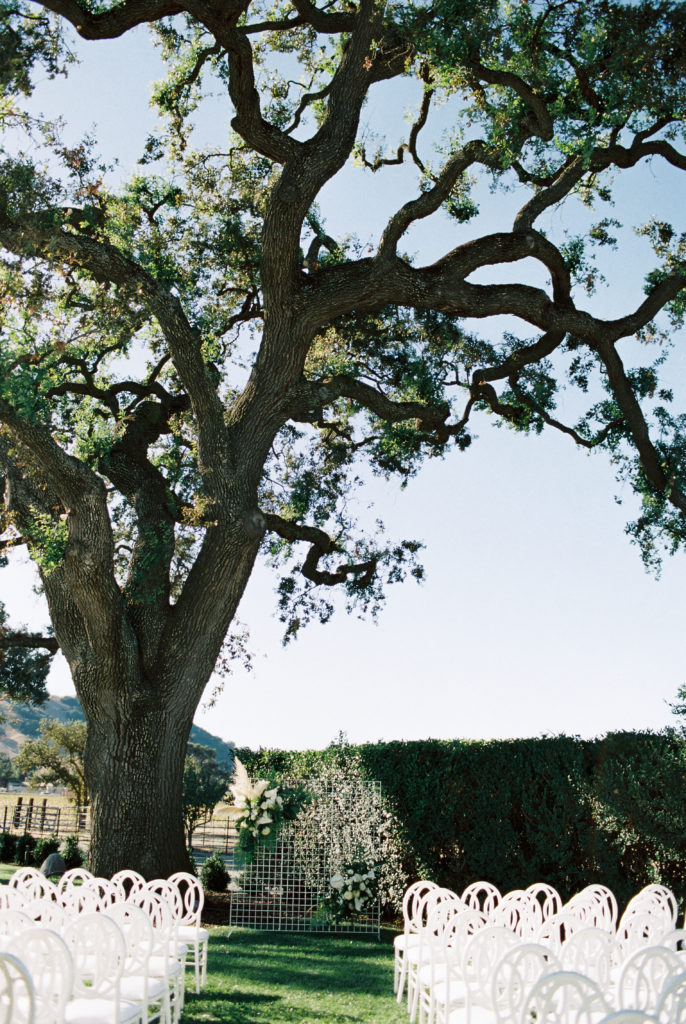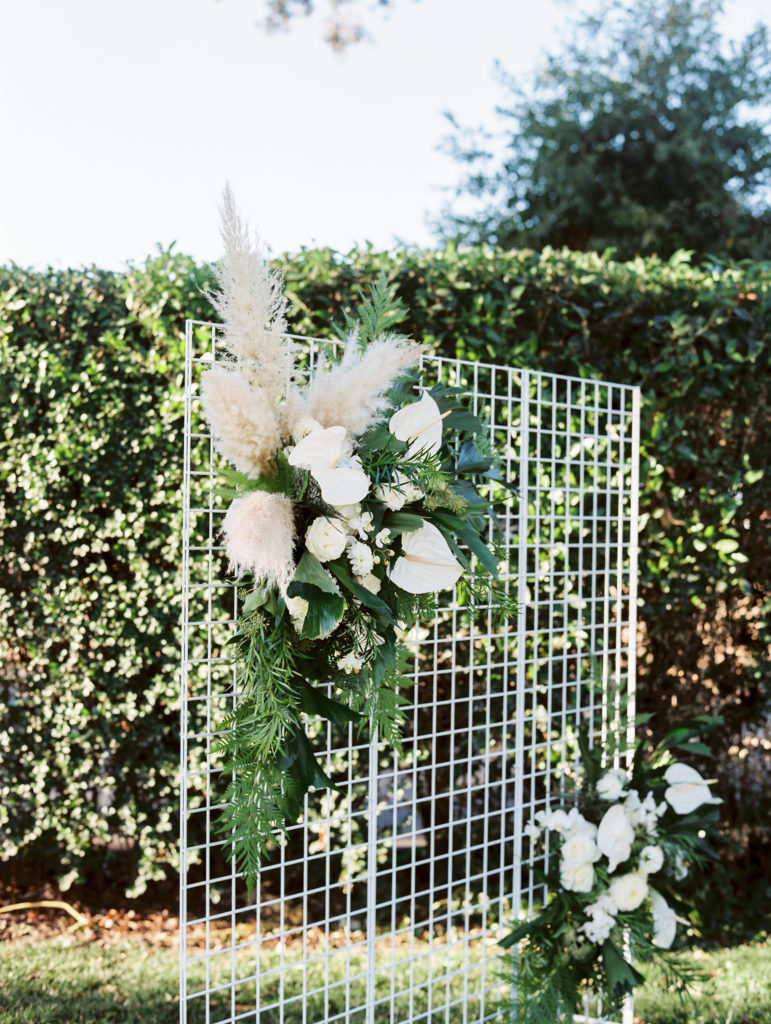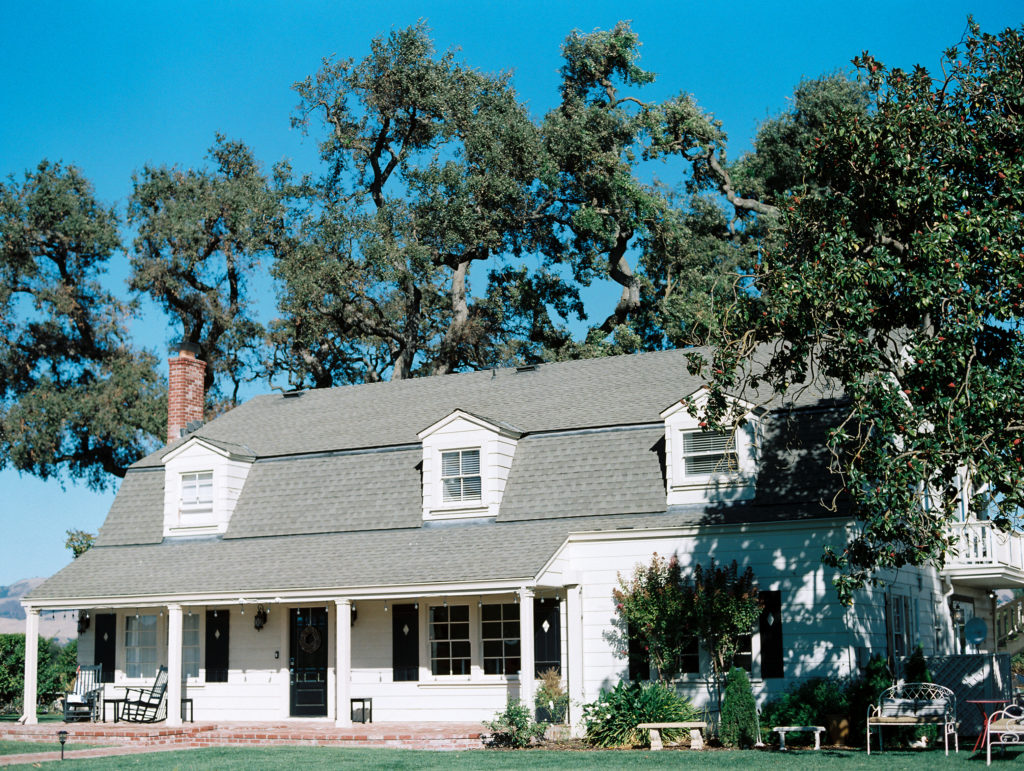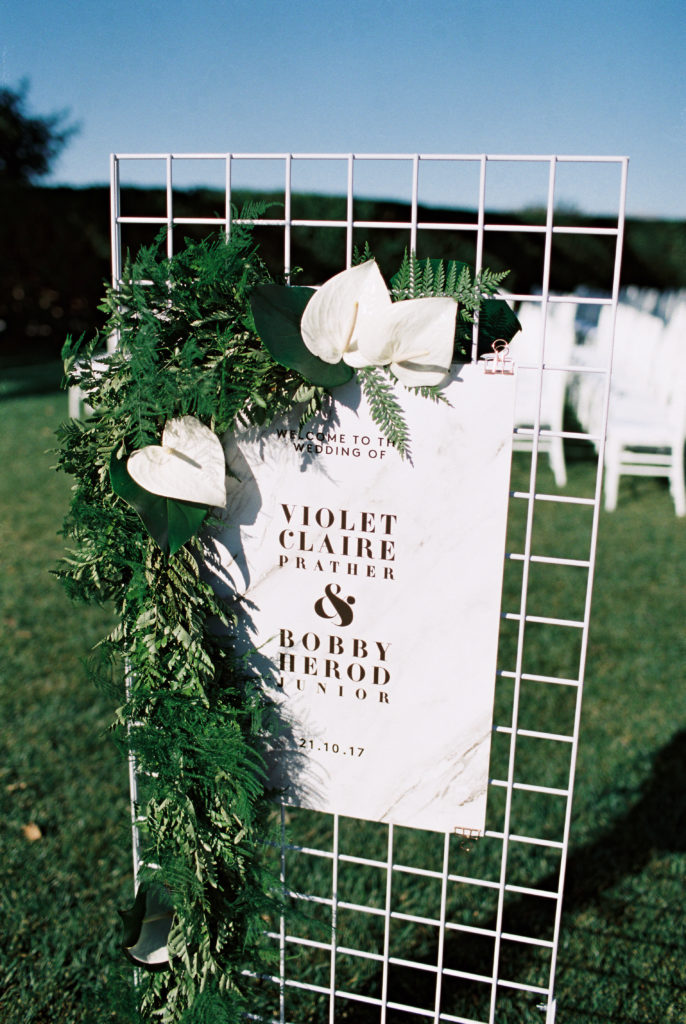 The first time I talked to Violet about her wedding I could feel the excitement in her voice! I love a bride who is happy and thrilled about her wedding. Through-out the planning process she just had a sense of calm about her, never stressed but always cheerful and really just loving the thought of getting married. Her attitude was contagious and after seeing her with Bobby, well I knew why! Their love was palpable and it made sense why she was the calmest and happiest bride I'd ever worked with.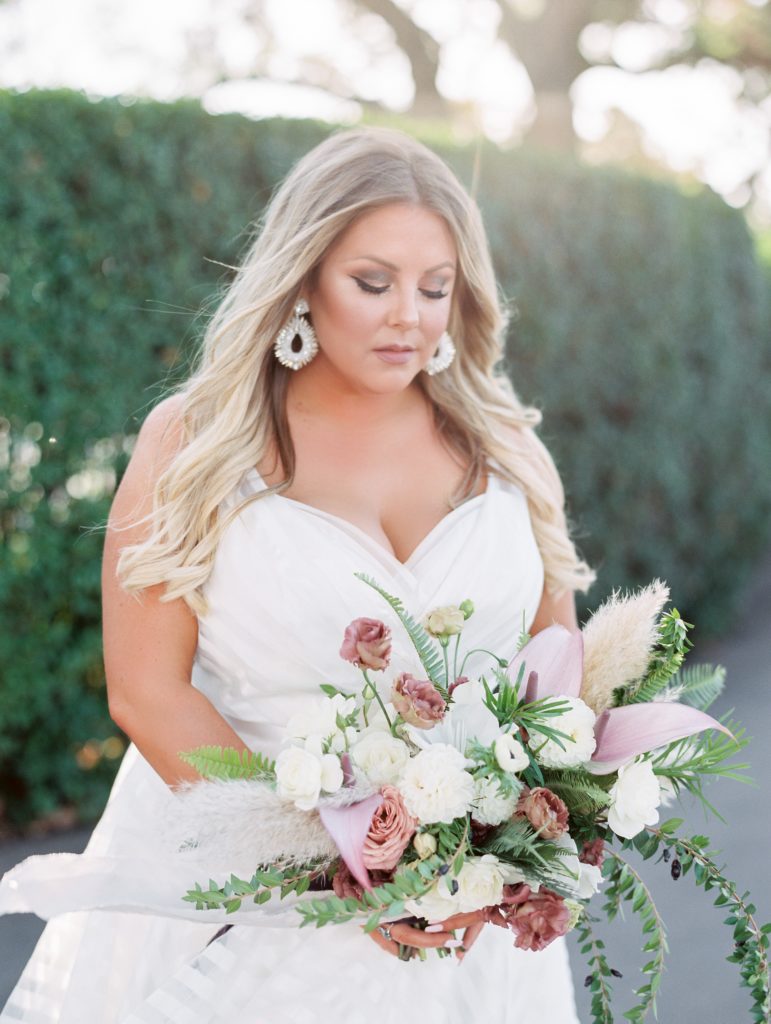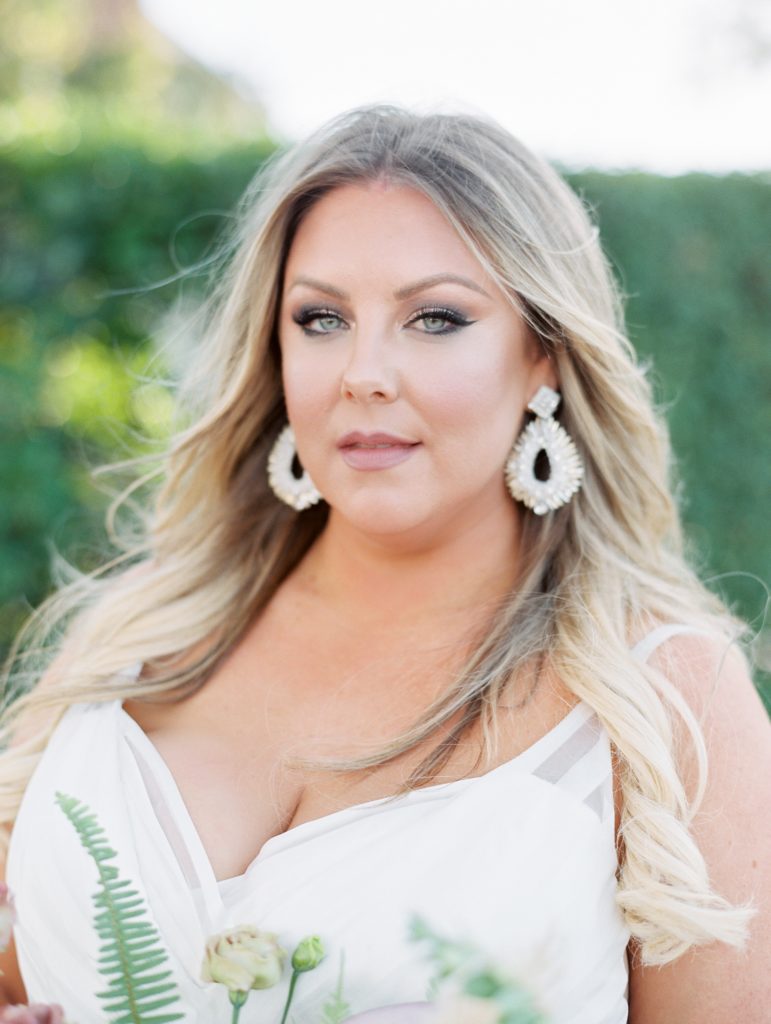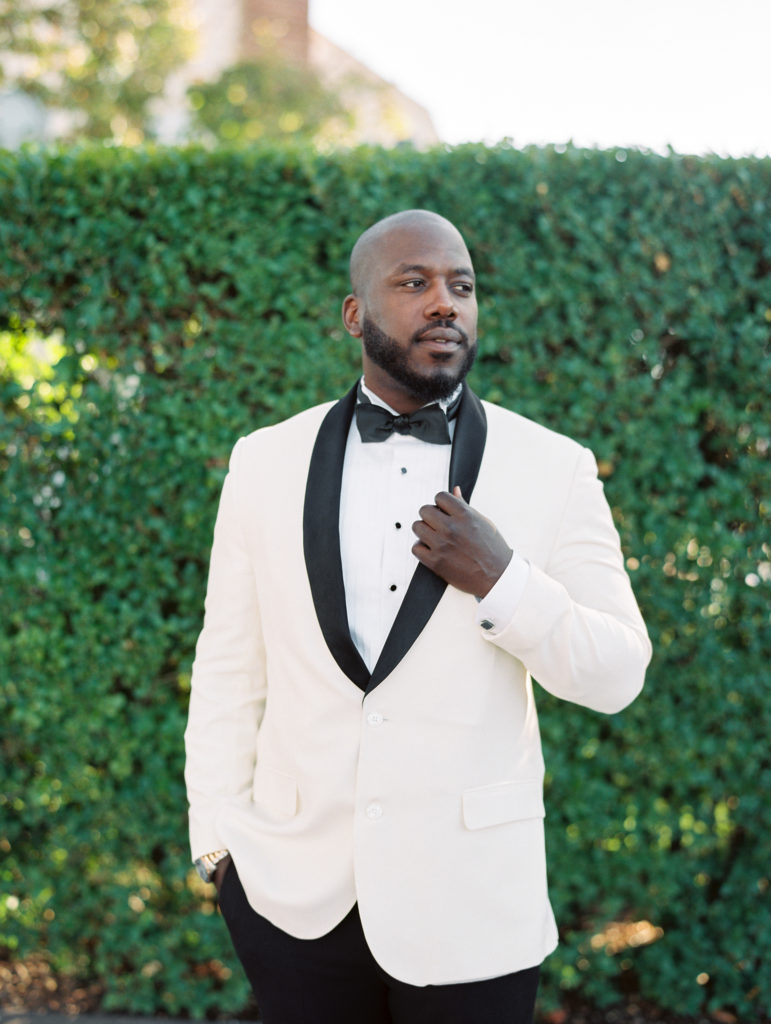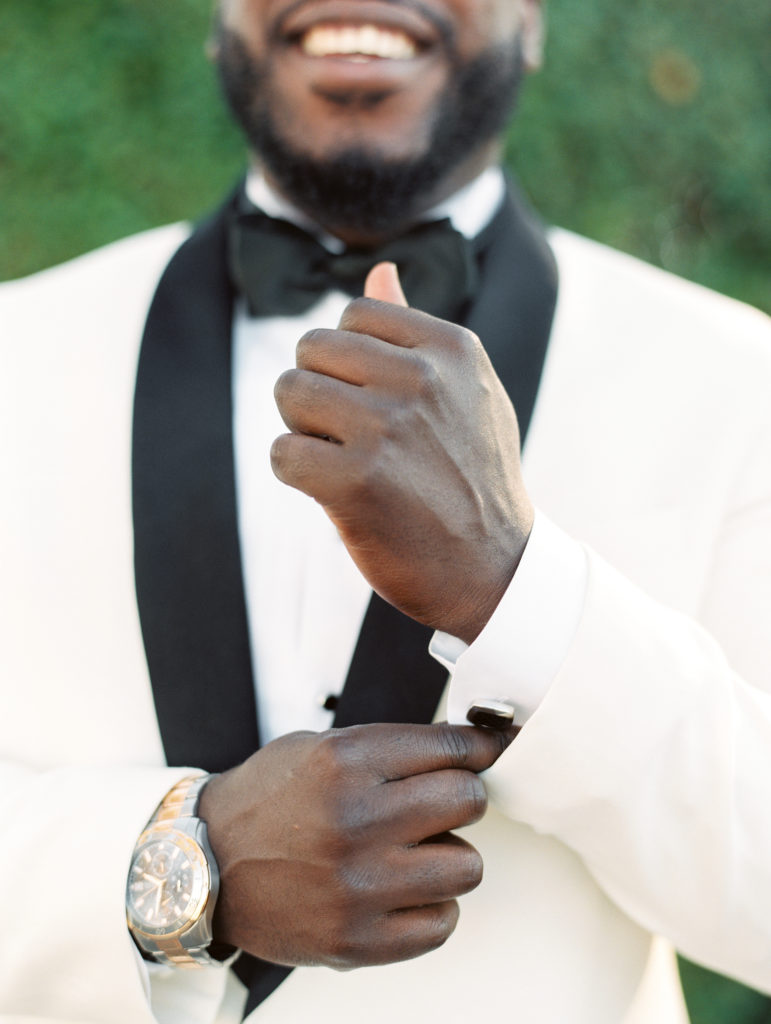 Violet's dress is by Hayley Paige and Bobby's Tux is from The Black Tux.  Aren't they gorgeous?!  Can't wait to see those babies!!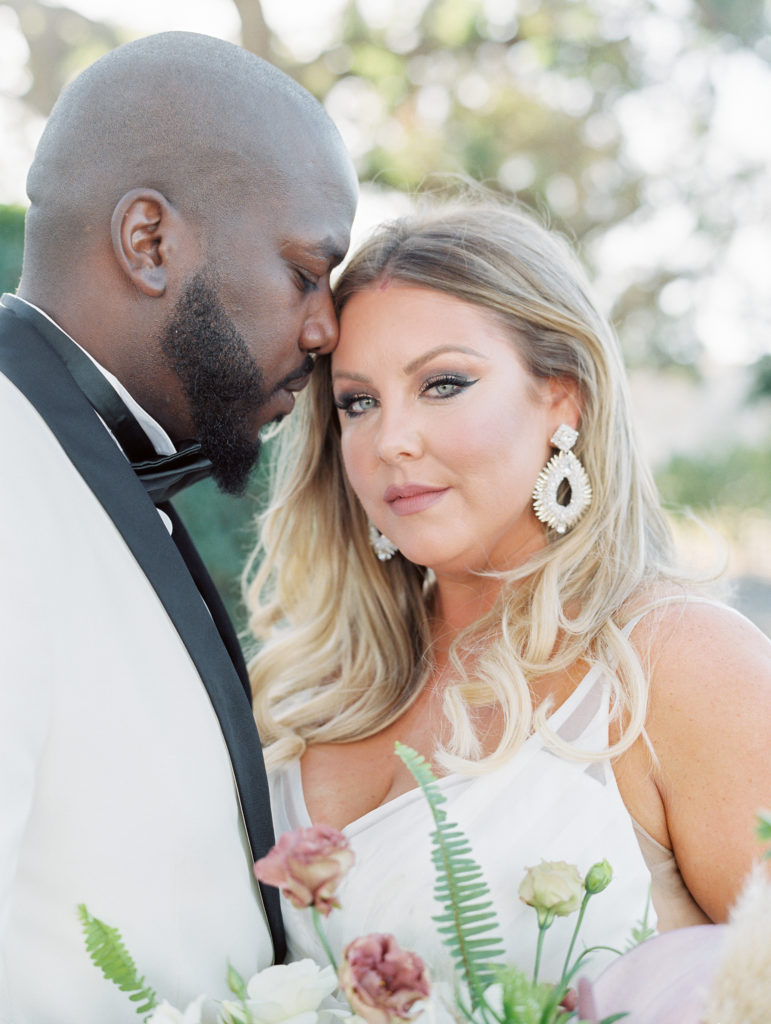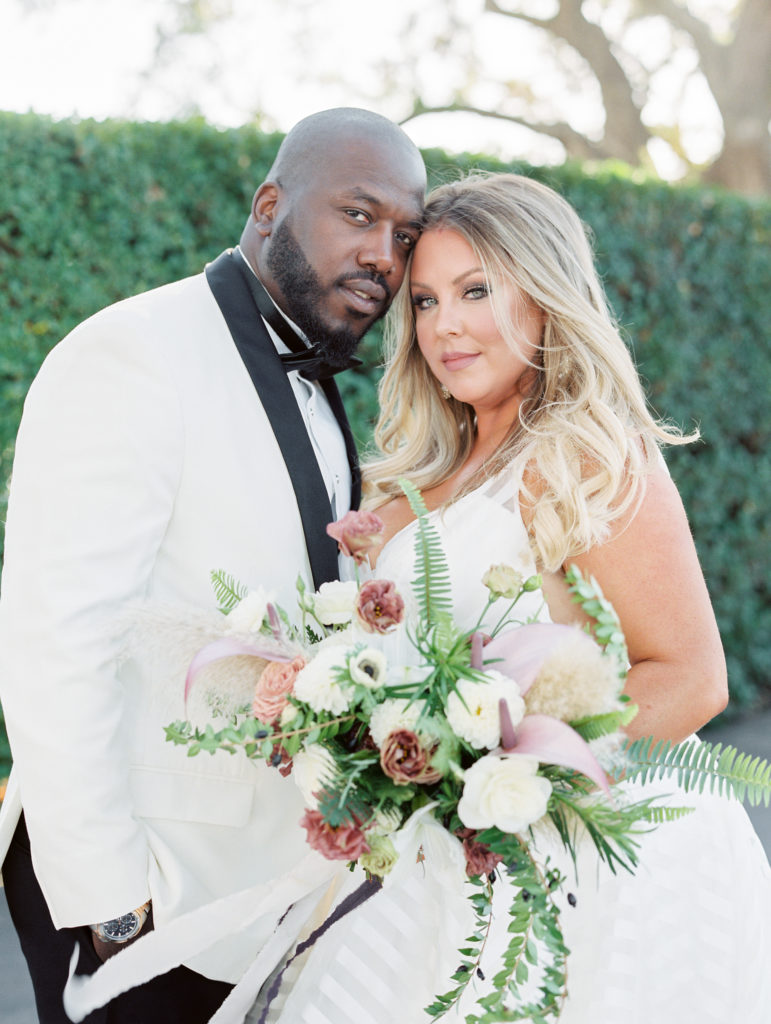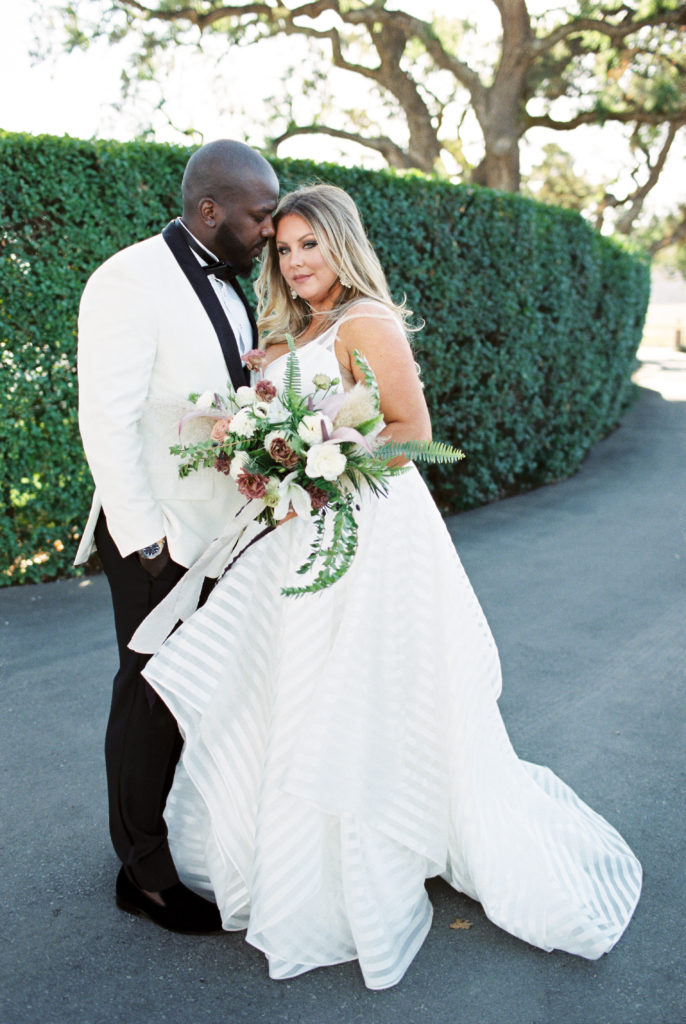 I'm still obsessing over that bouquet… Milsom & Bloom you are one talented girl!!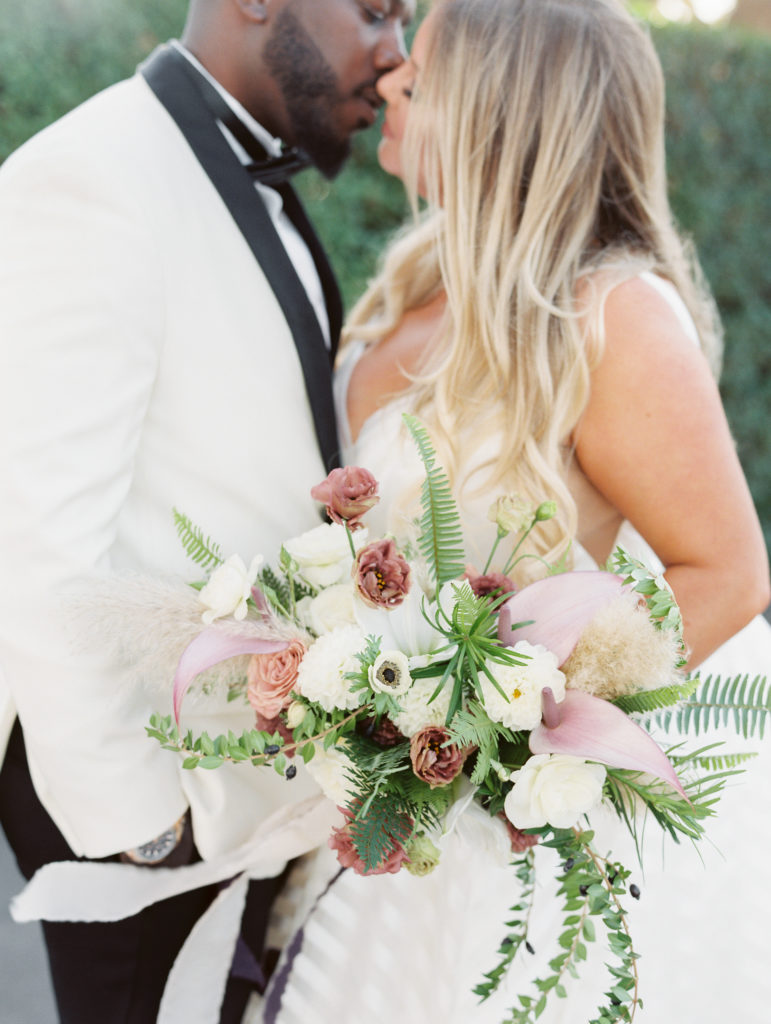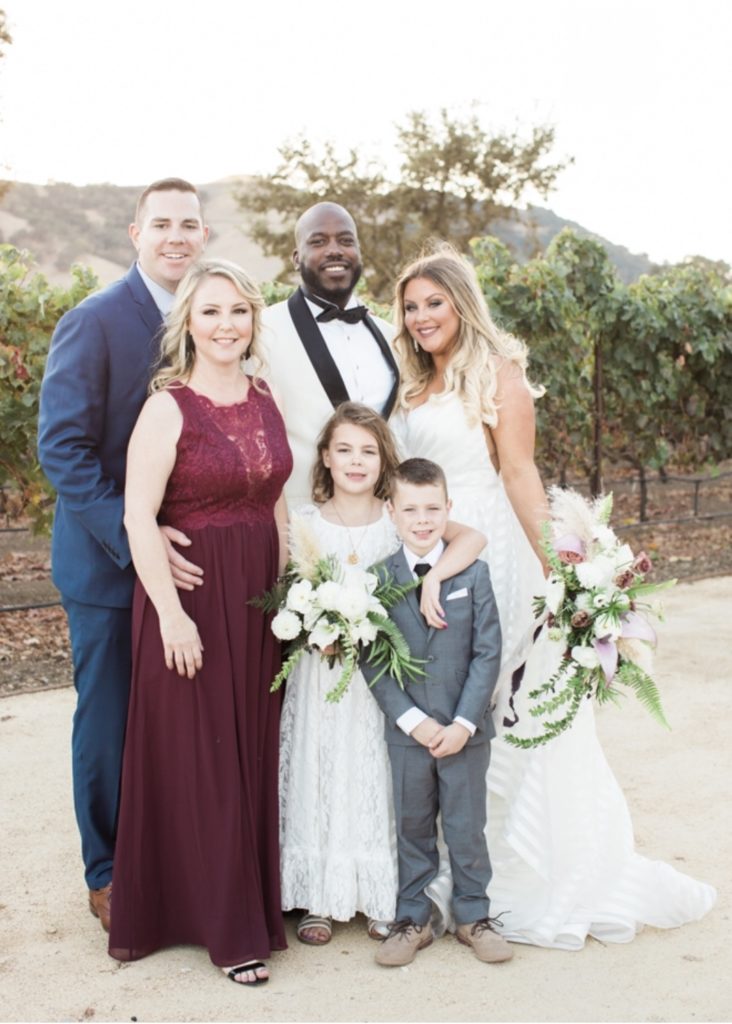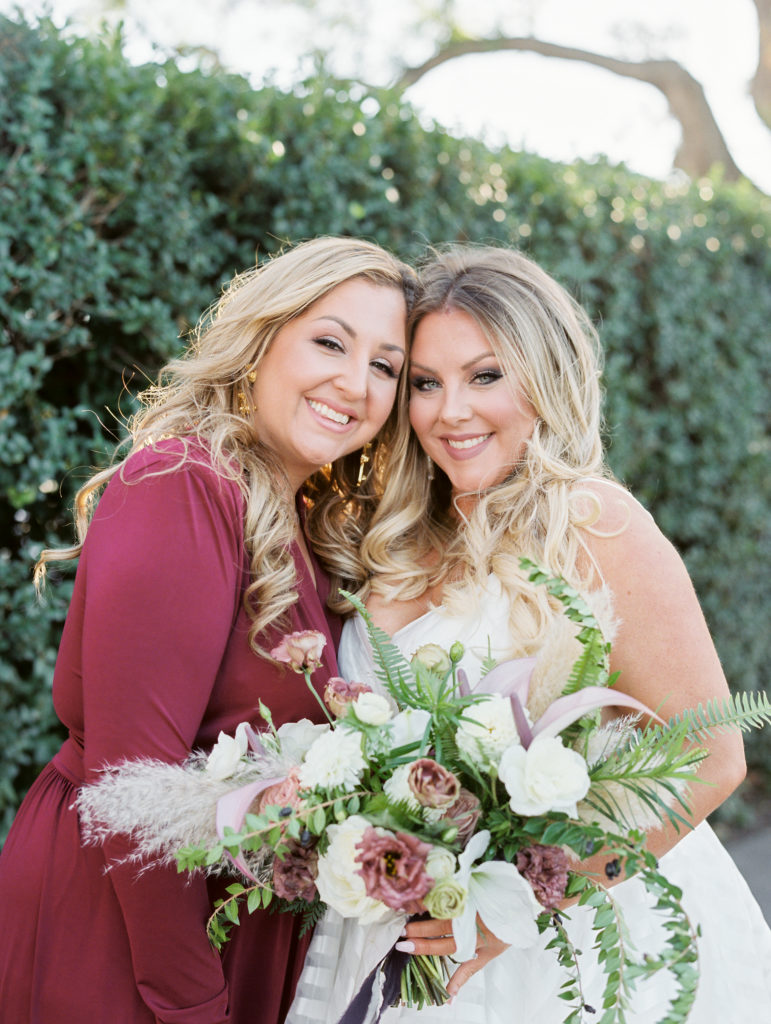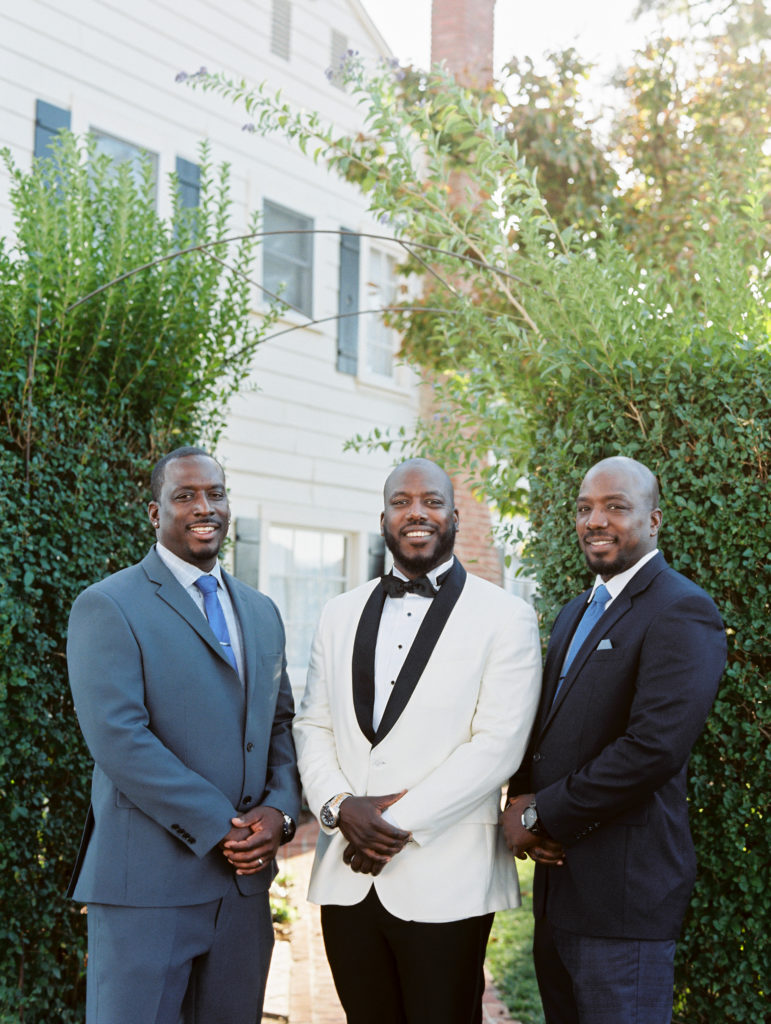 Violet had a clear sense of what she wanted for the design of her wedding.  Like I said, this girl has style! When she found the venue, Fitz Place, it really came together. There was a a light and airy feel to it which made for some really gorgeous photos.  Their modern and simple feel added the perfect touch through-out the wedding.  Adding in the fresh white florals and greens by Milsom and Bloom brought so much pretty as well.
The ceremony was filled of lots of love and laughter, Violet's brother in law was the officiant and he did the best job!!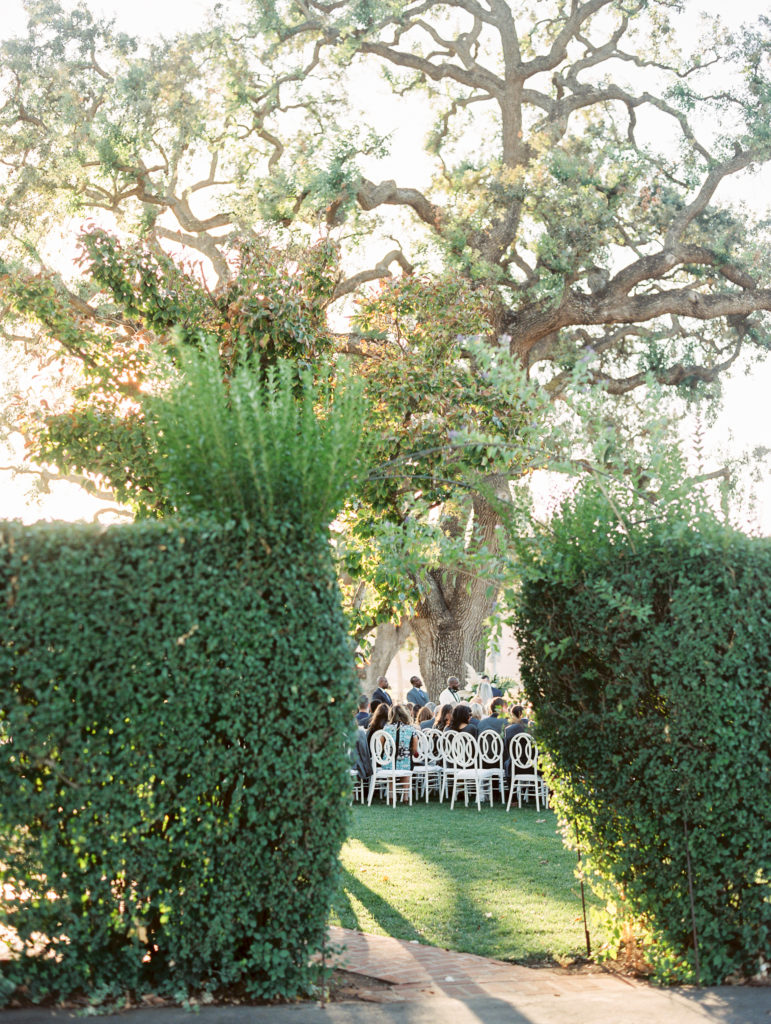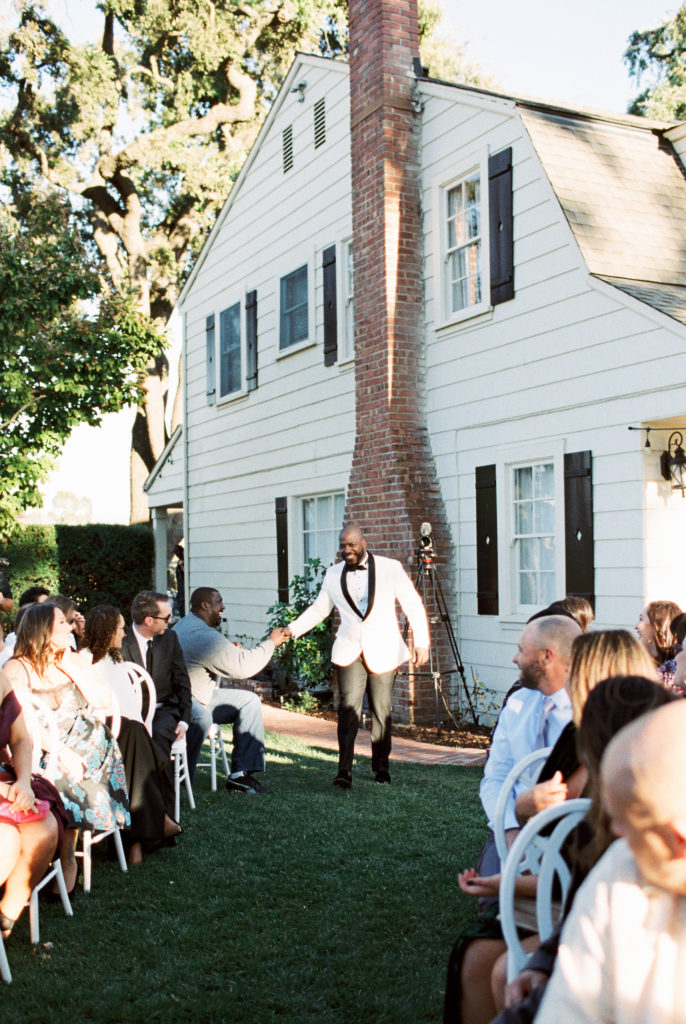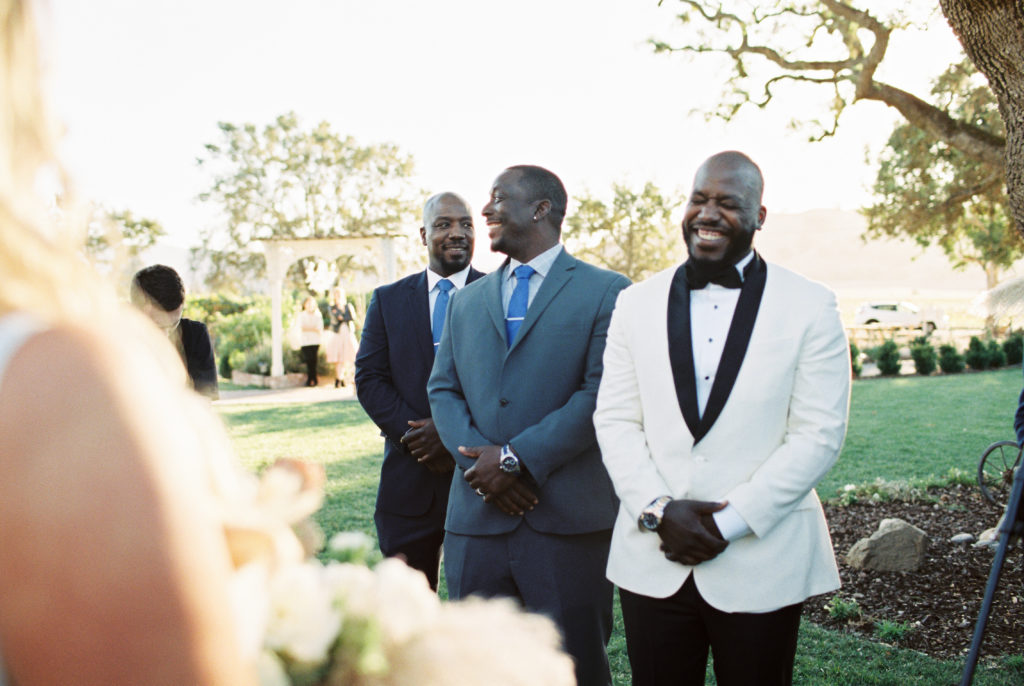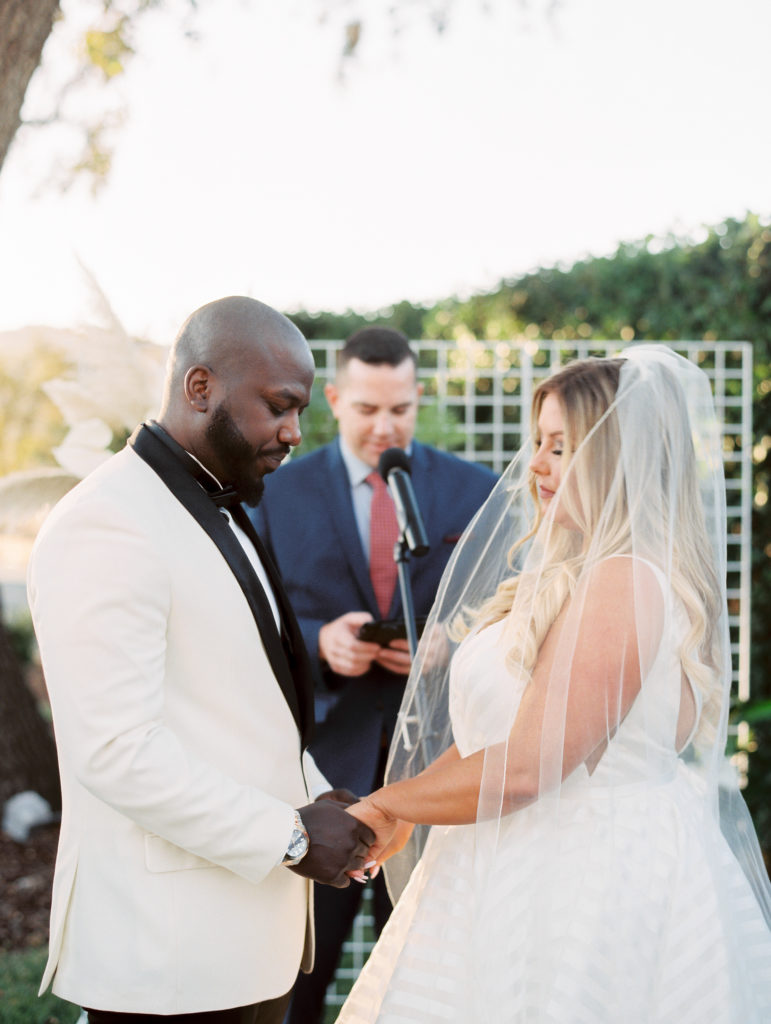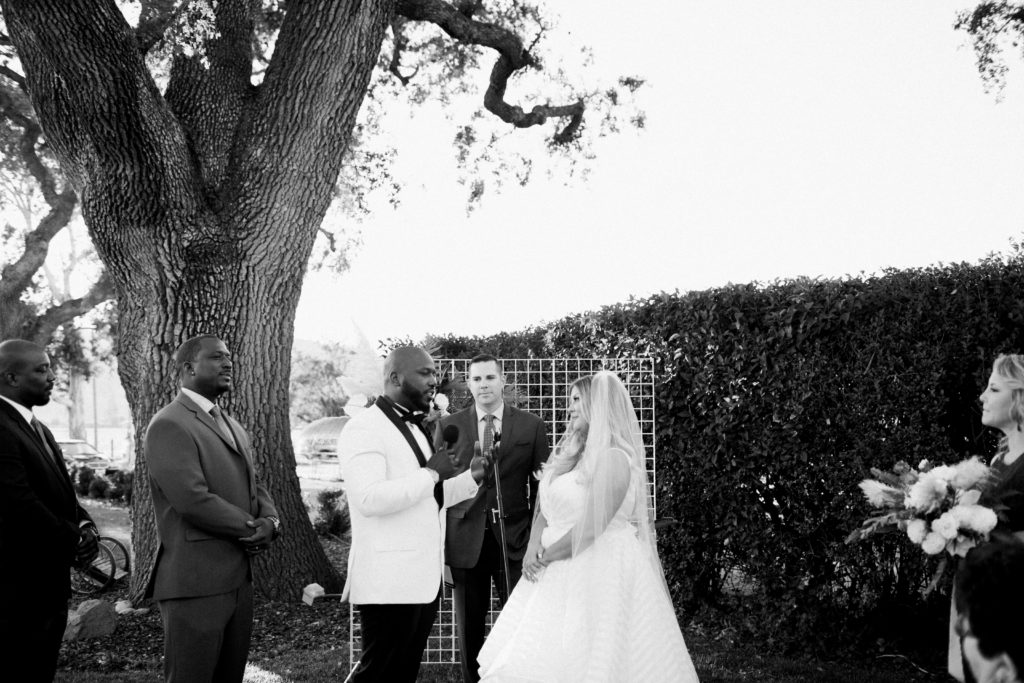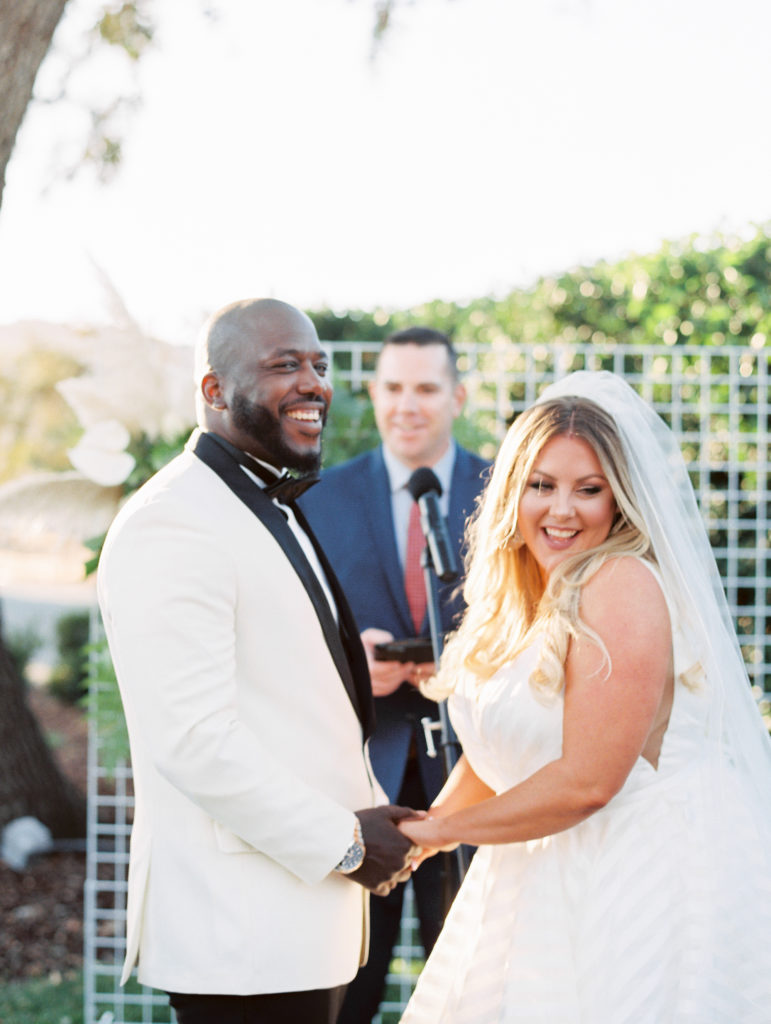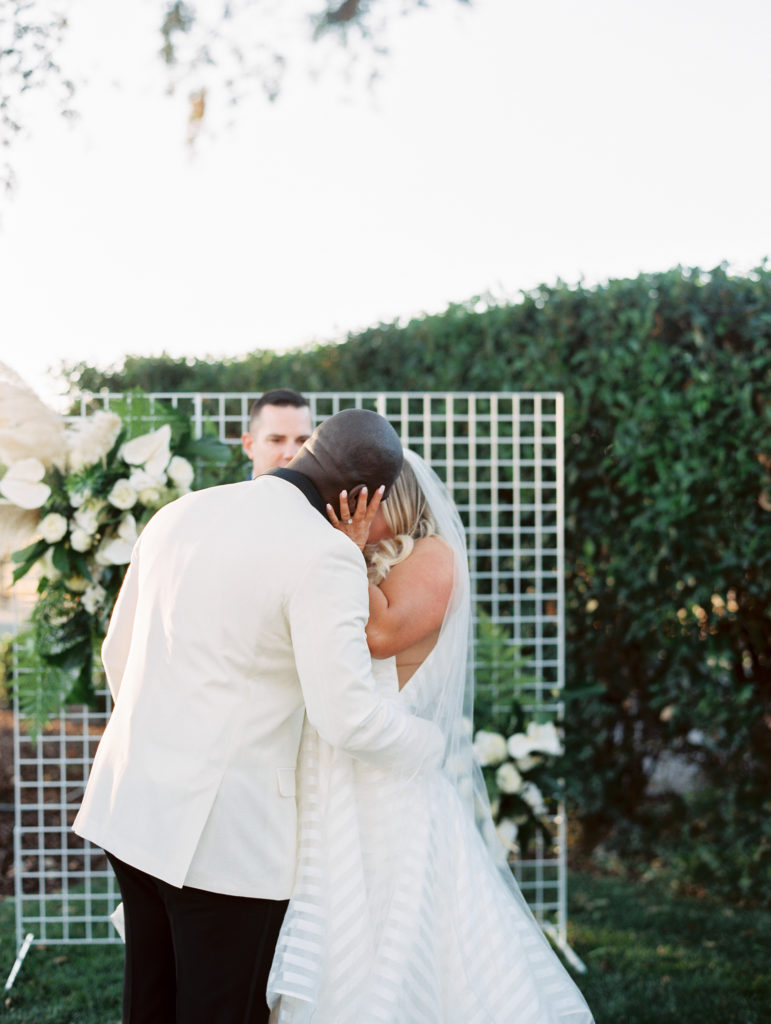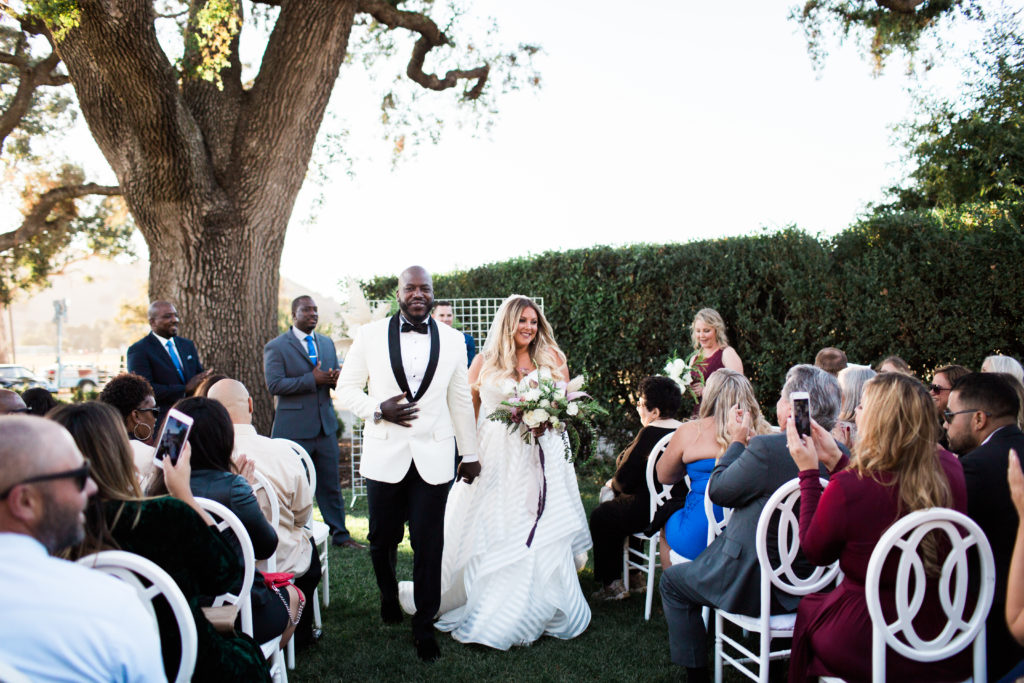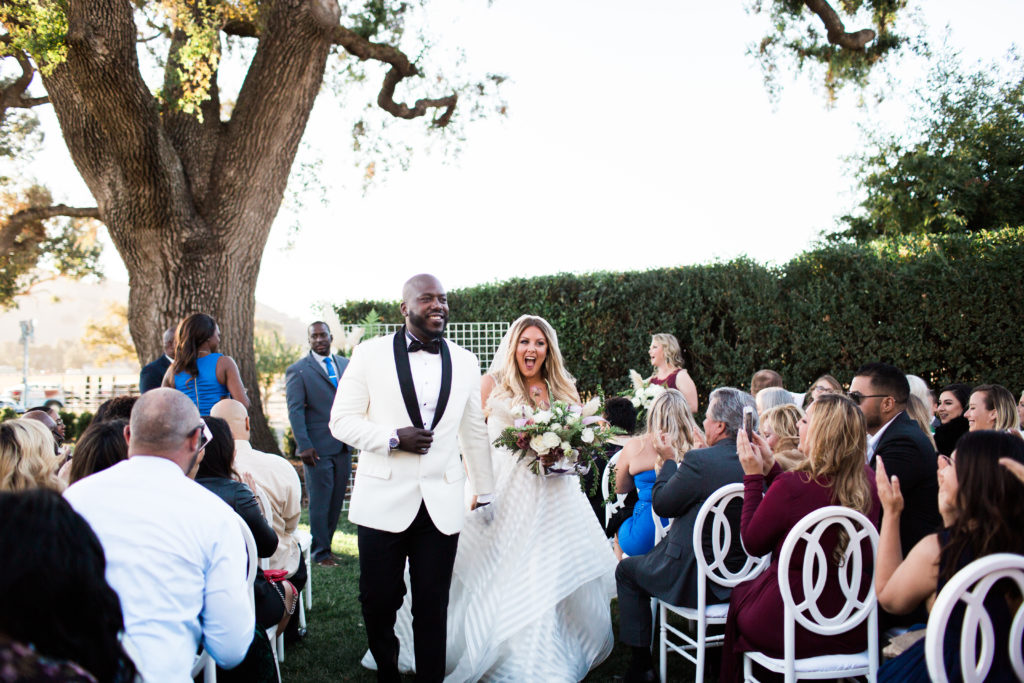 Cocktail hour was full of good drinks and yummy food!  Pour Girl handled the drinks, and they were delicious!!!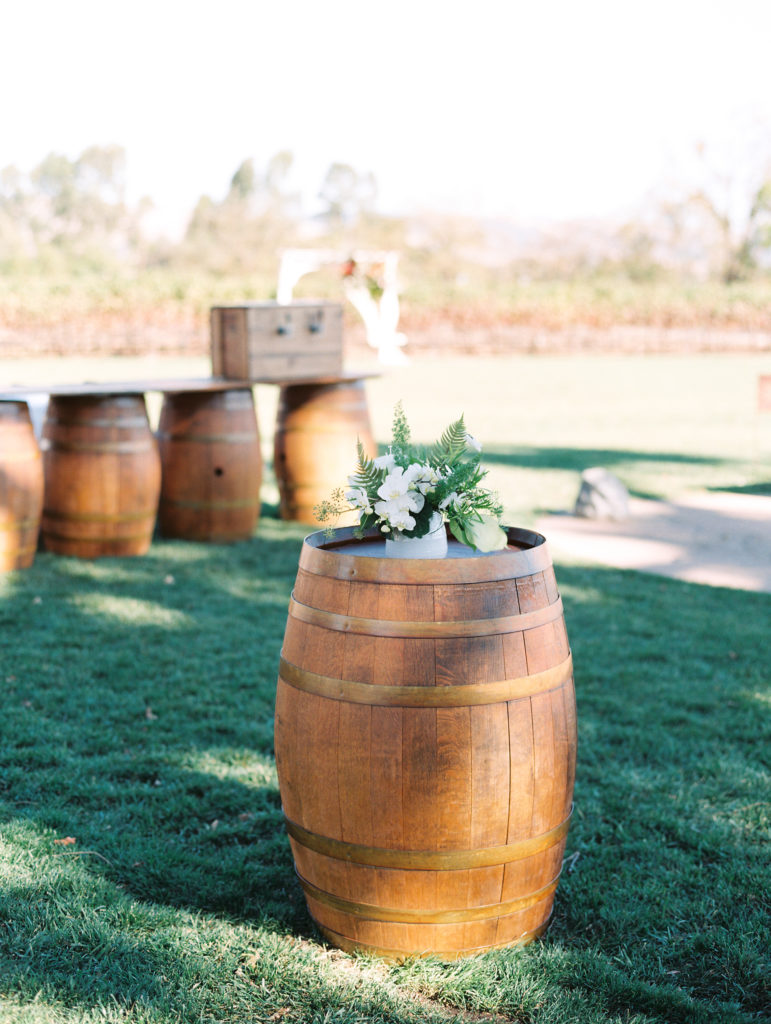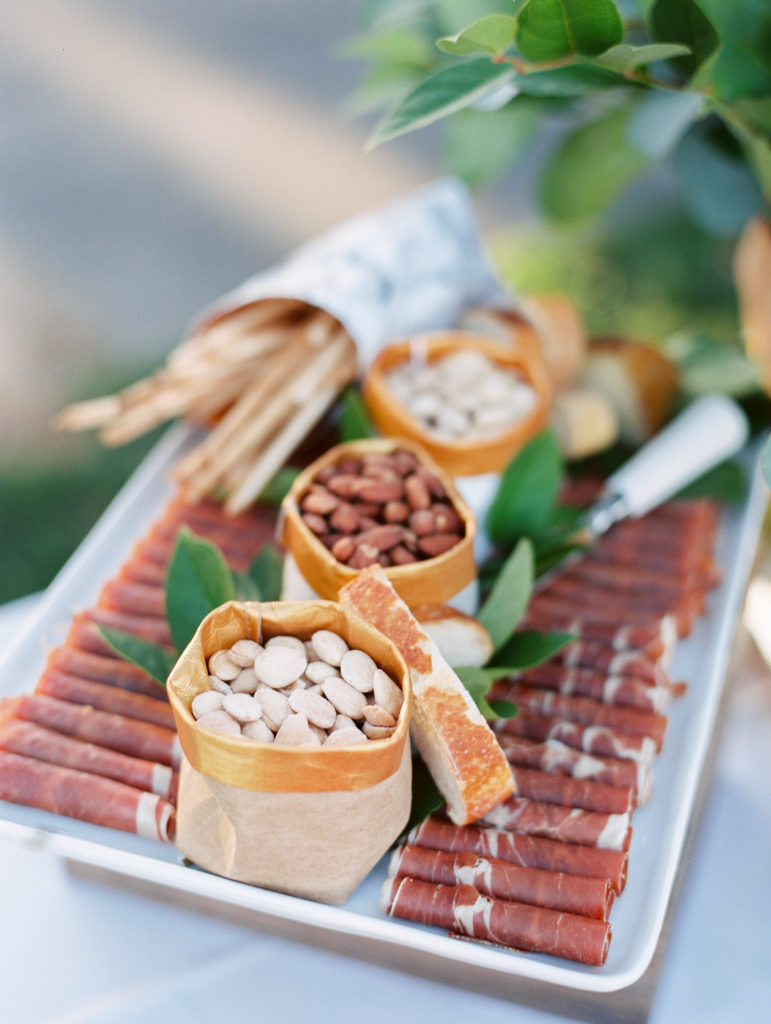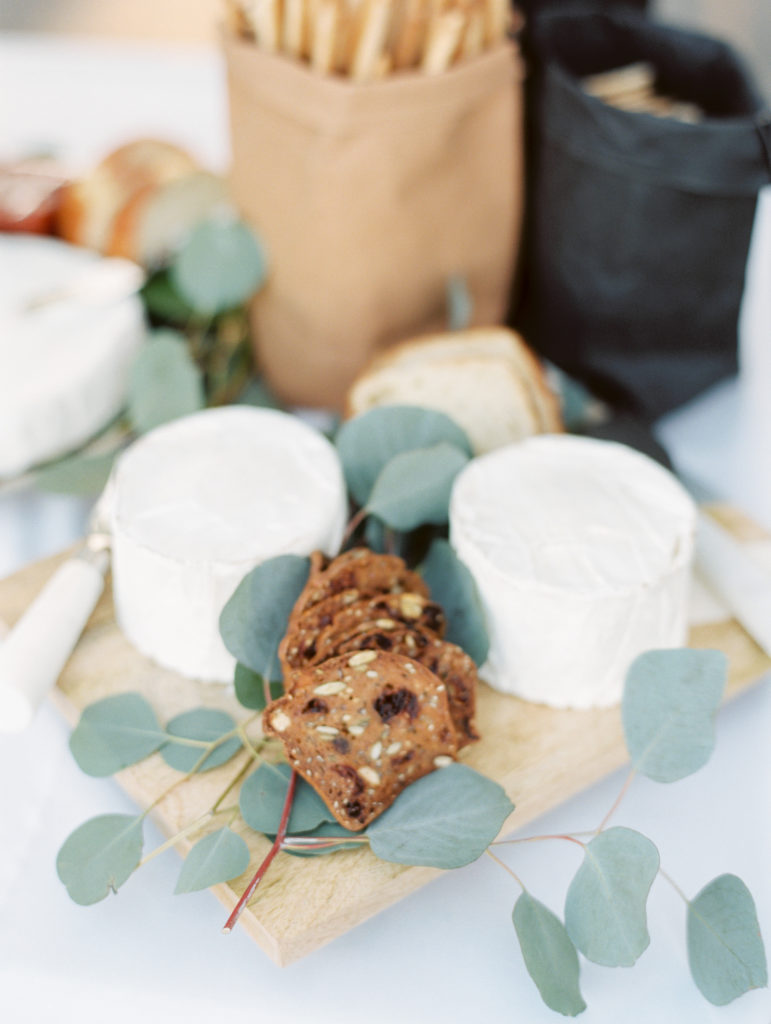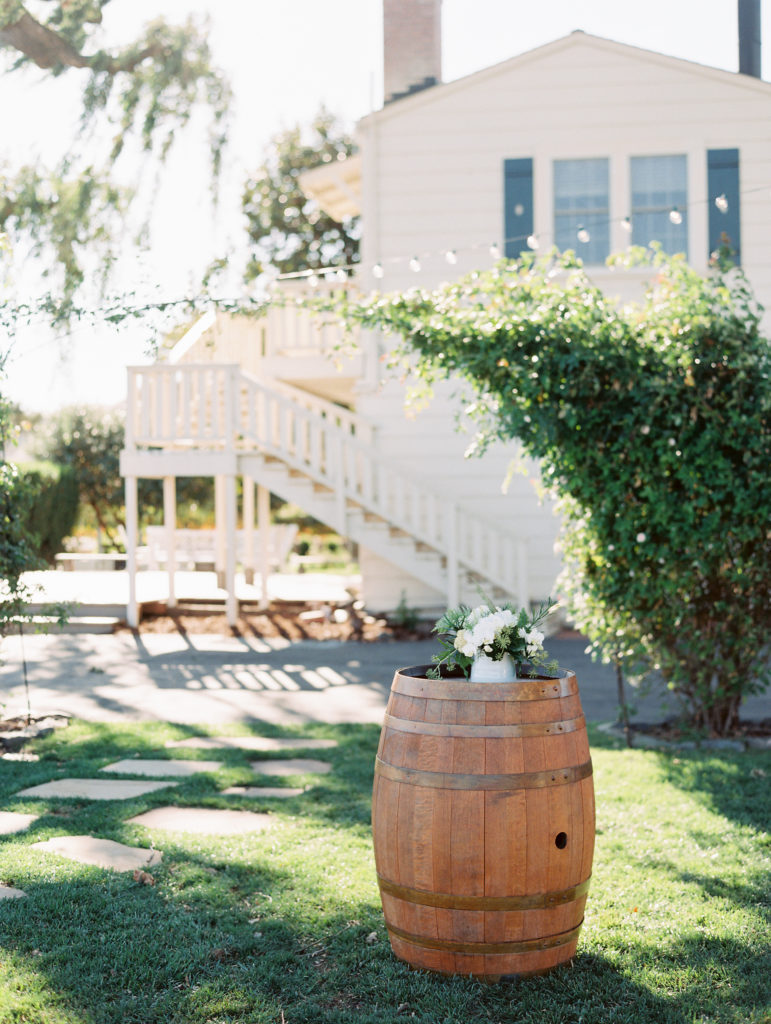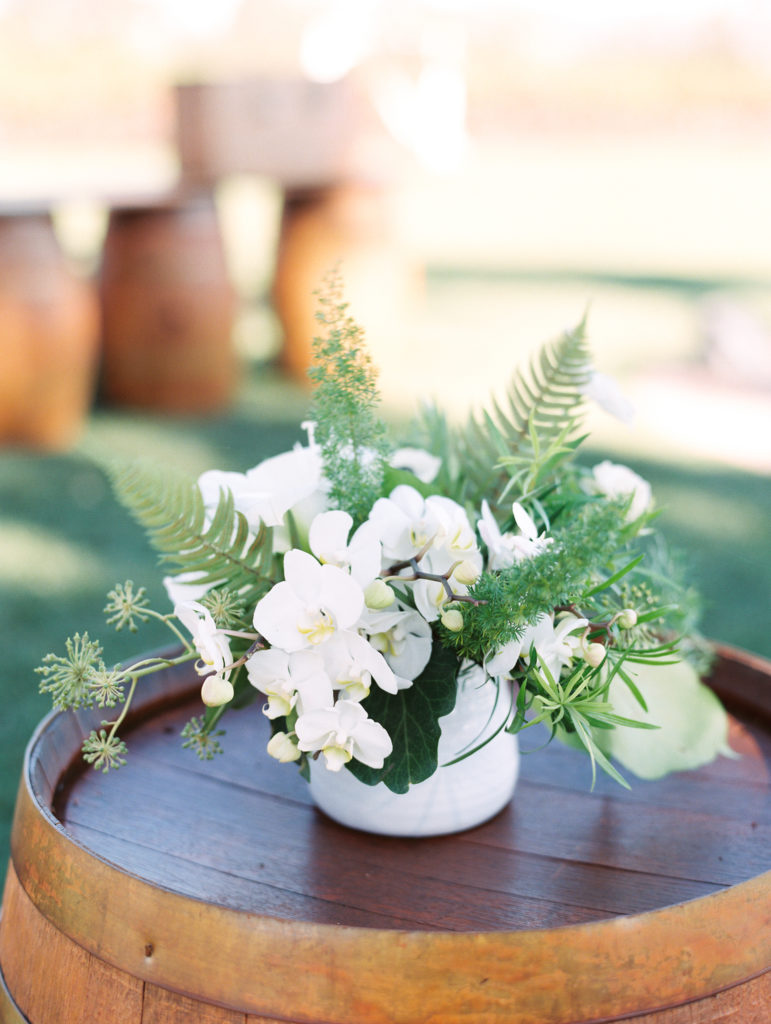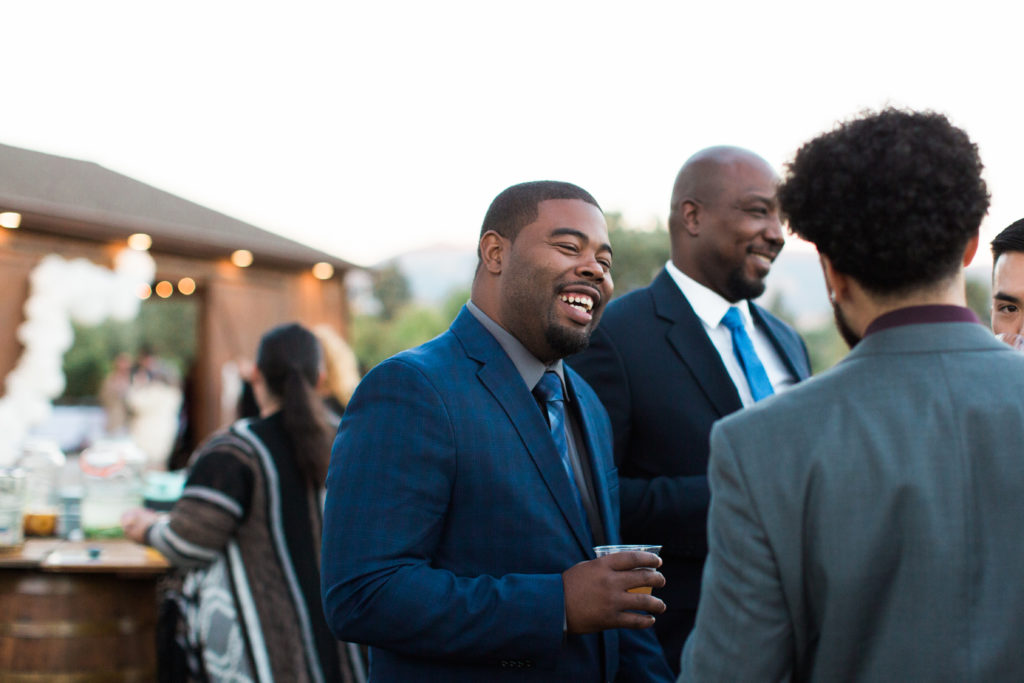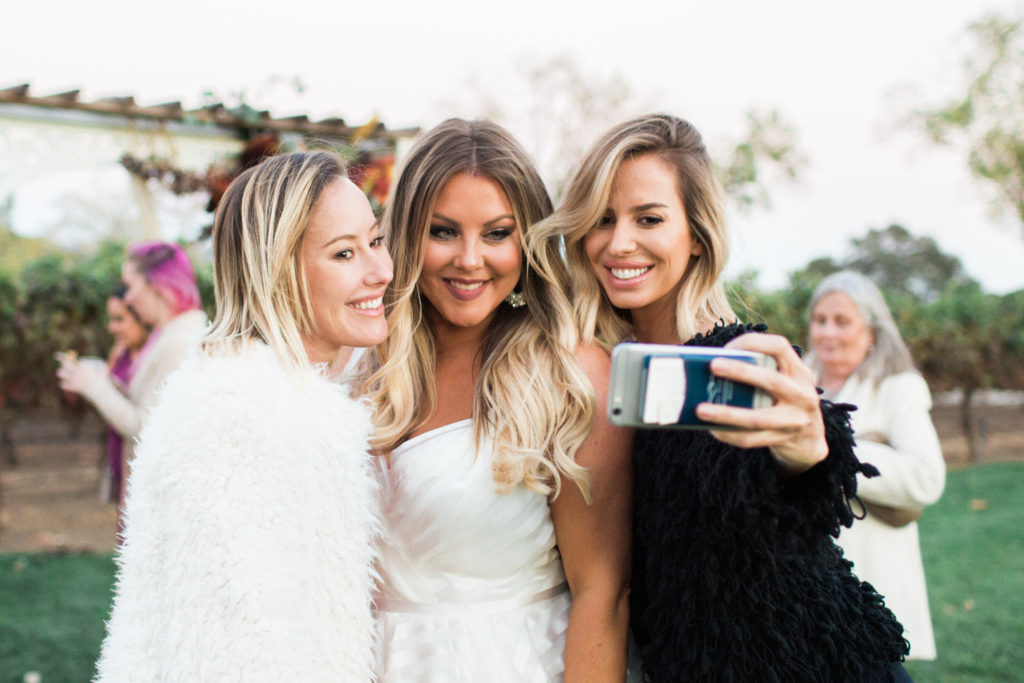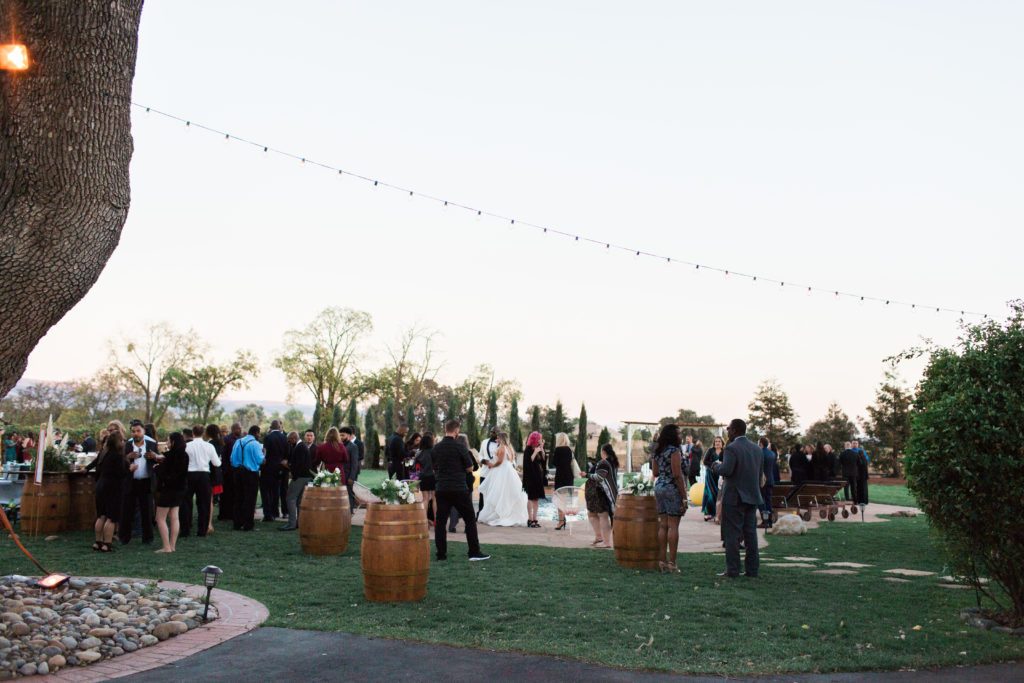 These are some beautiful sunset photos, I love the light and these two are just so in love!!!  Just looking at these photos makes me smile!
Being in the Wedding industry as a Hair and Makeup artist for almost 10 years, I have seen my fair share of amazing ​nuptials​ that I was able to be apart of. So when we got engaged, my vision was already in motion! I really wanted a clean, modern romantic vibe.​ And most importantly we wanted all the guests to have the best time ever with music, cocktails and good eats! I was so happy to get to have some friendors on board for our wedding, which is what made the day so special. I cannot thank everyone involved enough for all they did to make people tell me "Your wedding was the best I've been too!"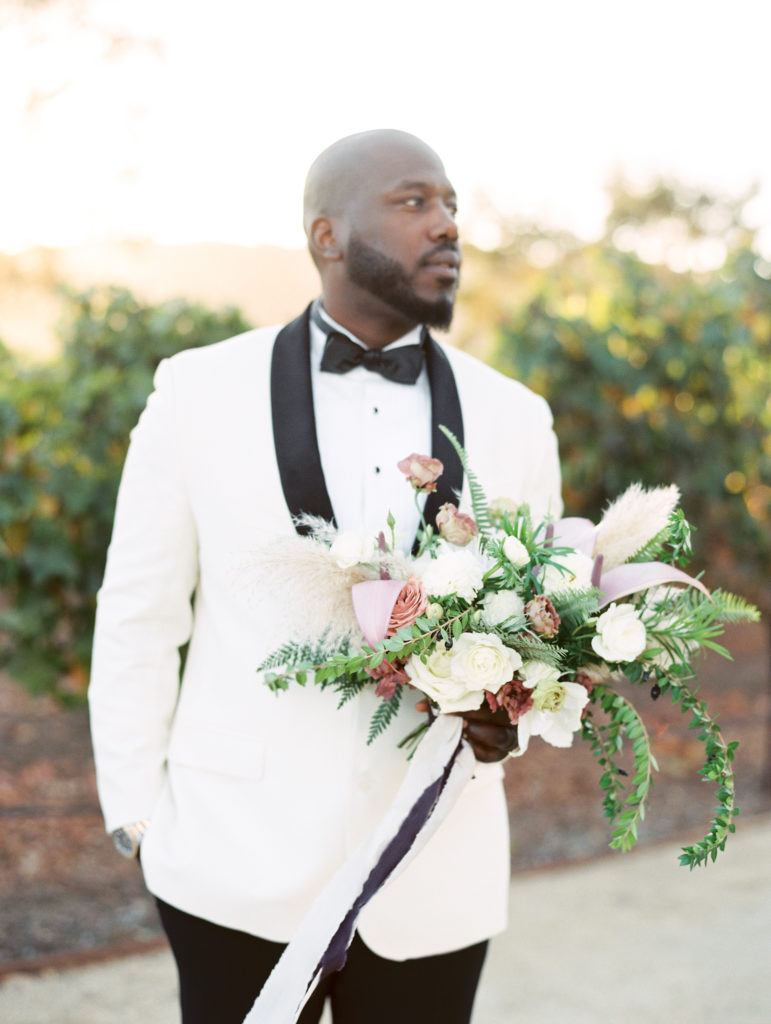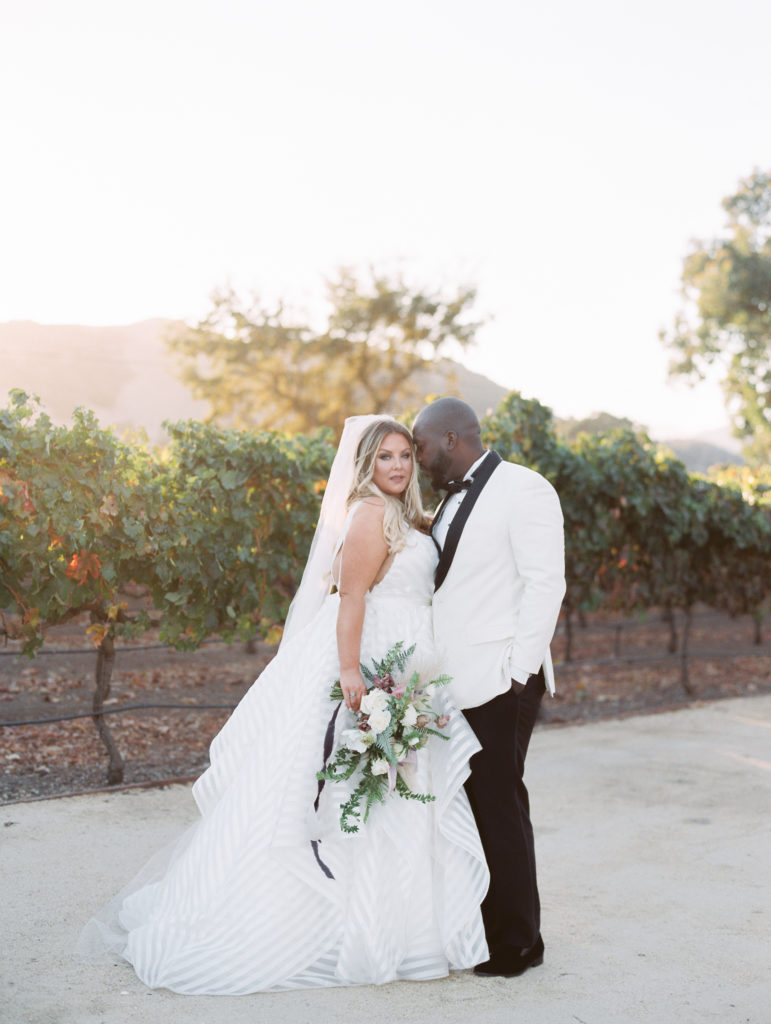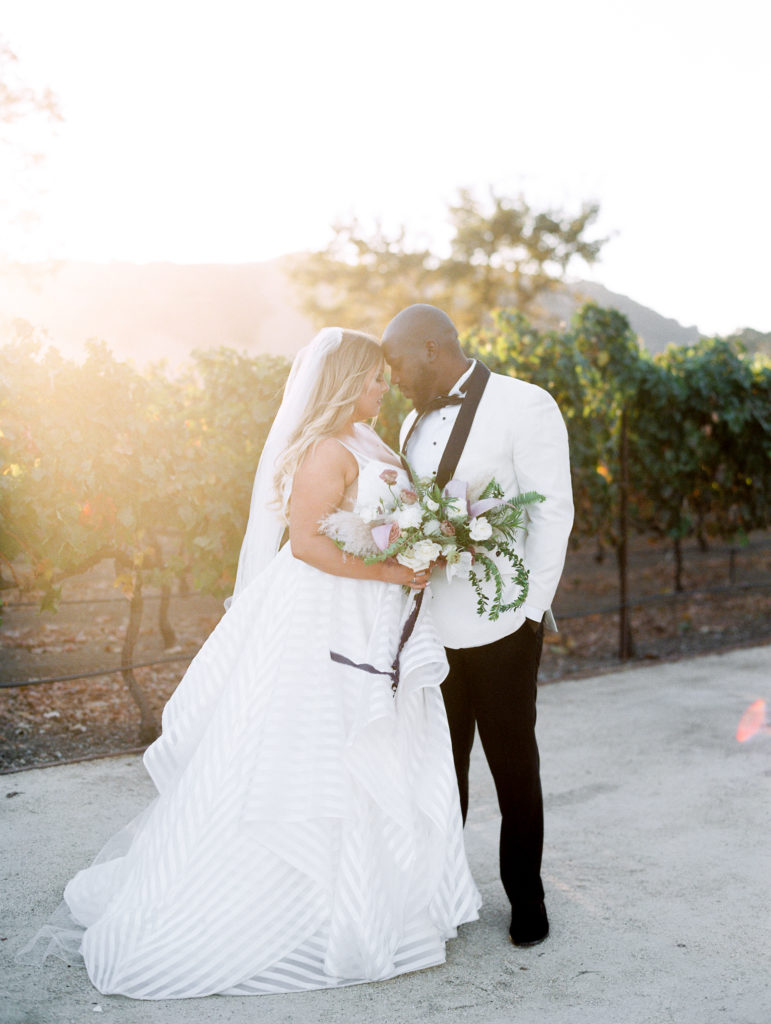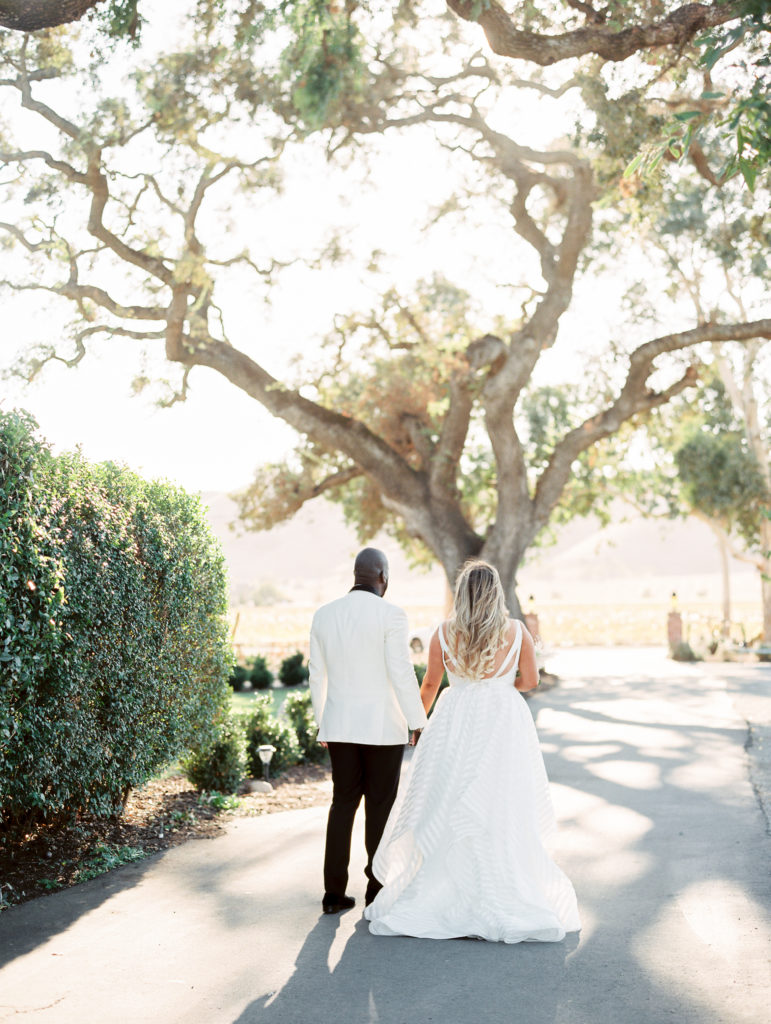 The entrance to the reception was decked out with a balloon install!!  Carrying on that all white modern vibe, such a great way to enter a party!!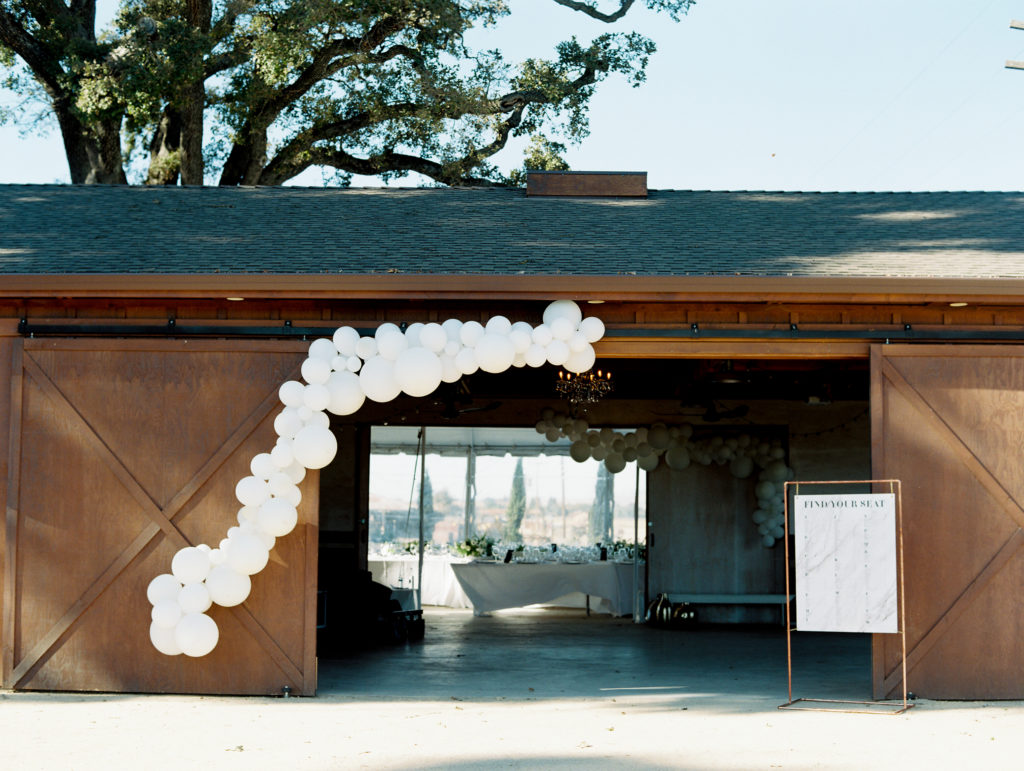 The signage was also done by Nestle & Porter.  That touch of copper with the signage was so great, built by Violet's step dad!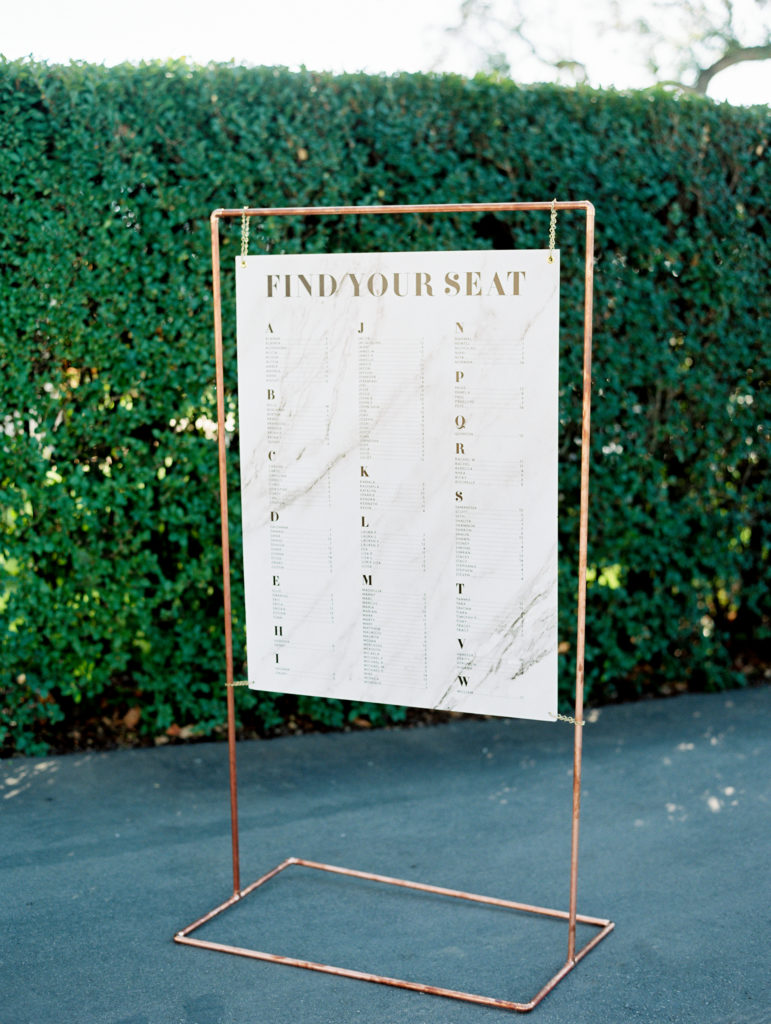 The tables… THE TABLES!!!!
I'm still gushing over them!!!  Milsom & Bloom just nailed it with the florals, the greens matched with the white florals is just so eye catching.  Plus you add the table settings and you have a really gorgeous and modern look.  Simple, classic and stunning!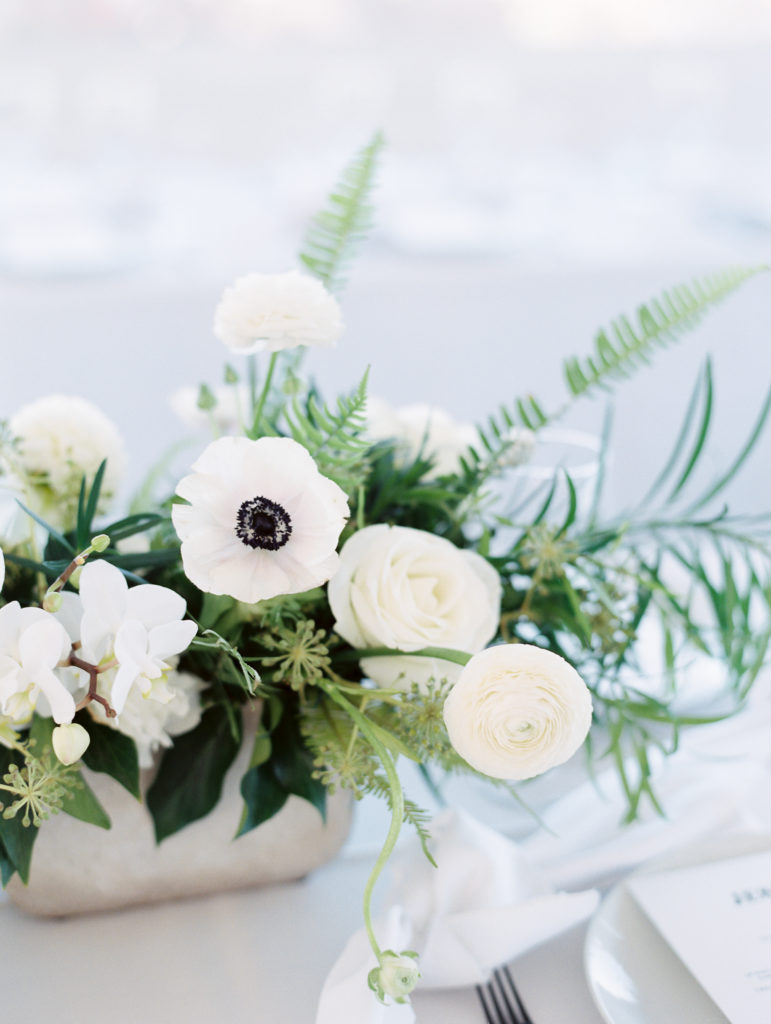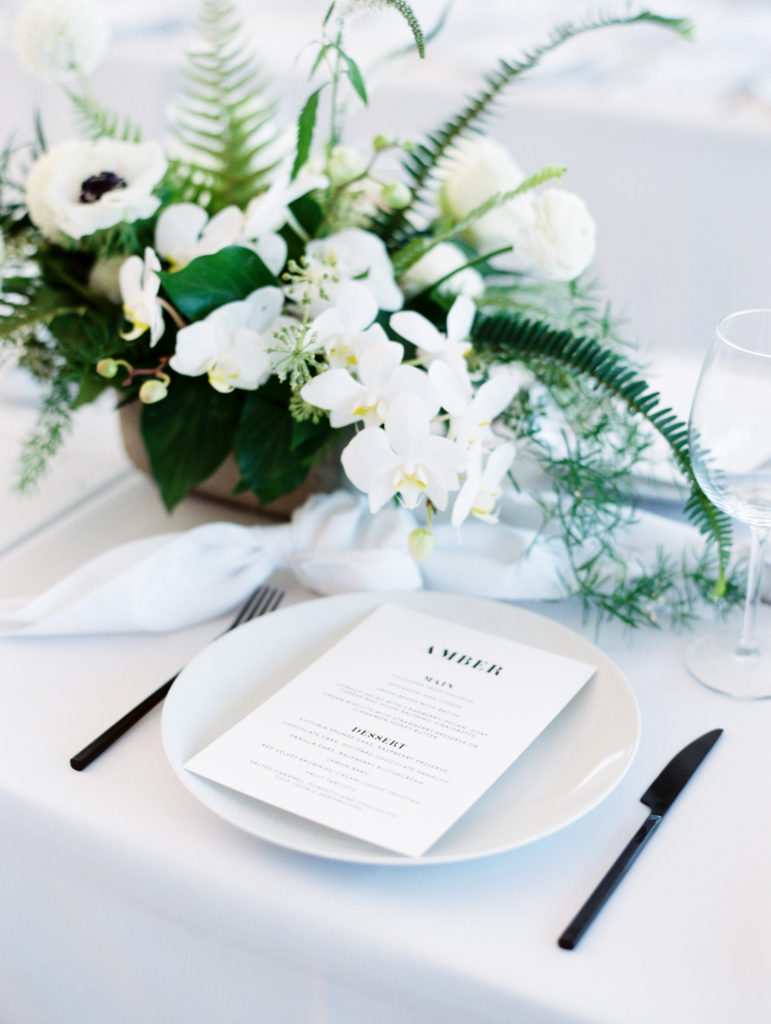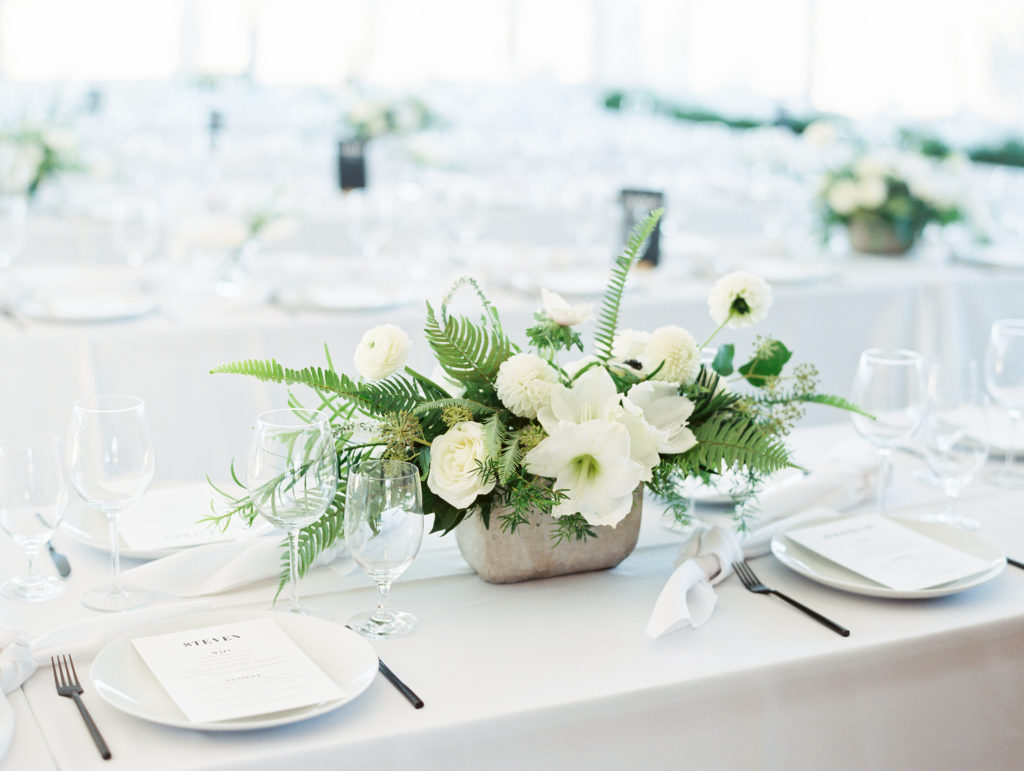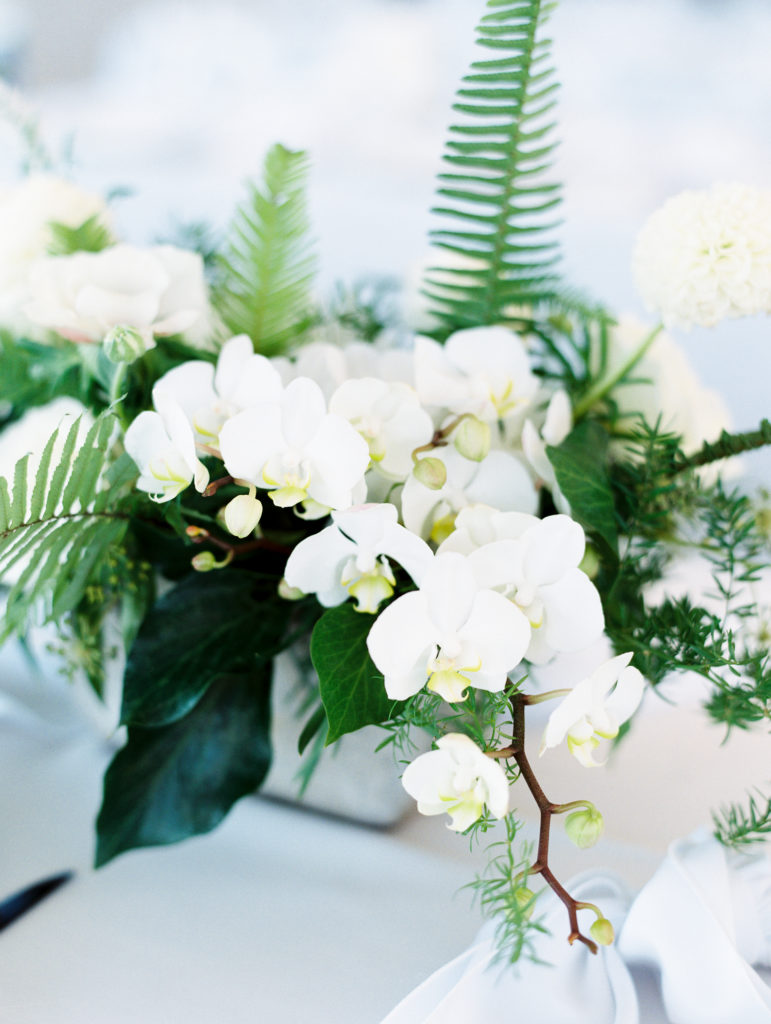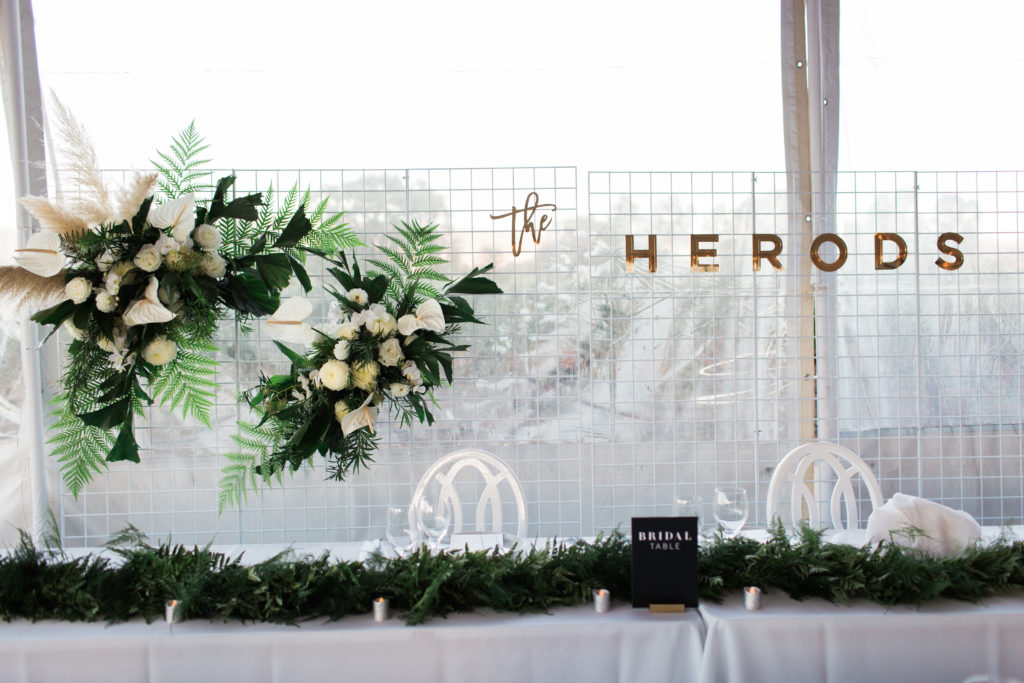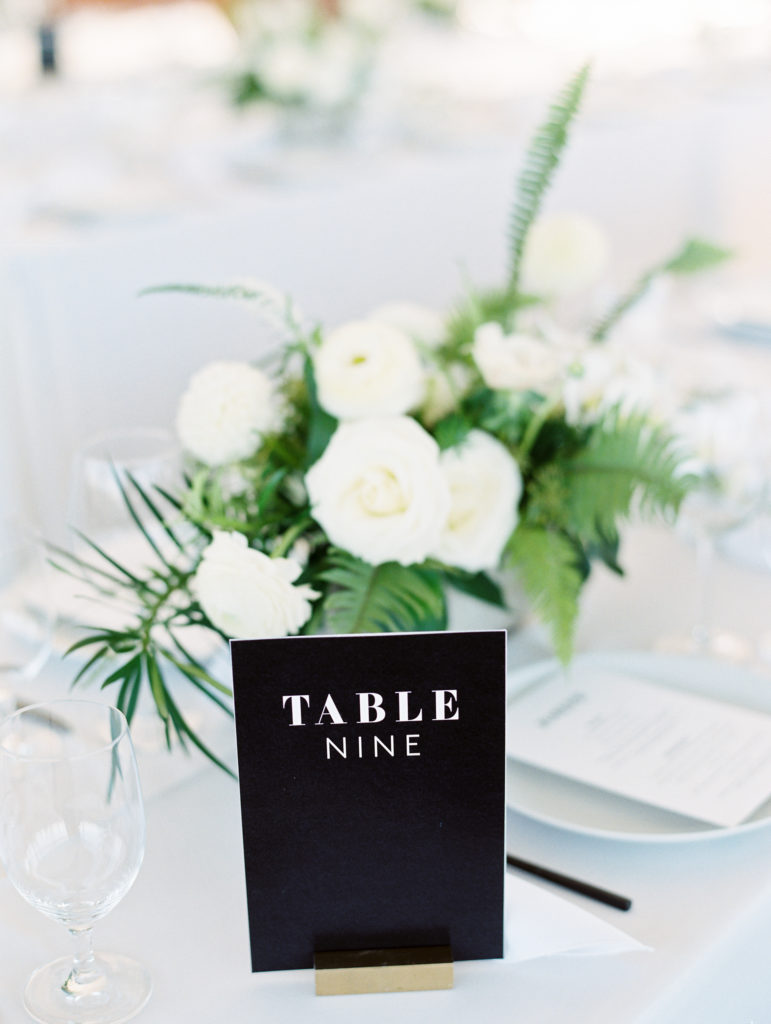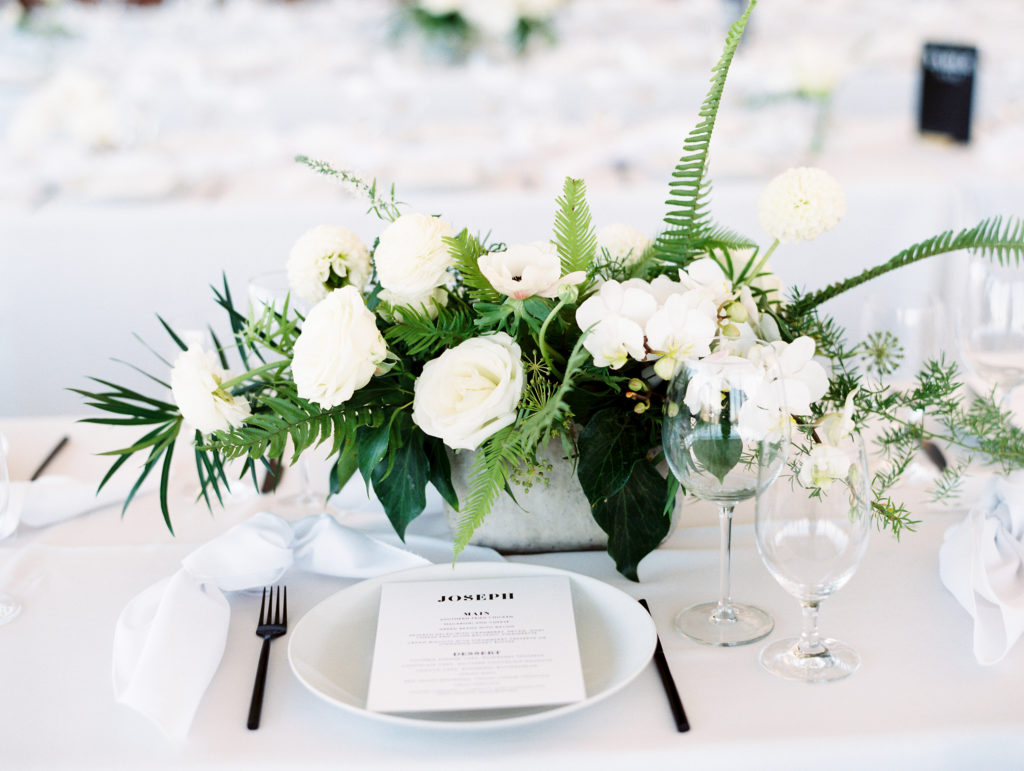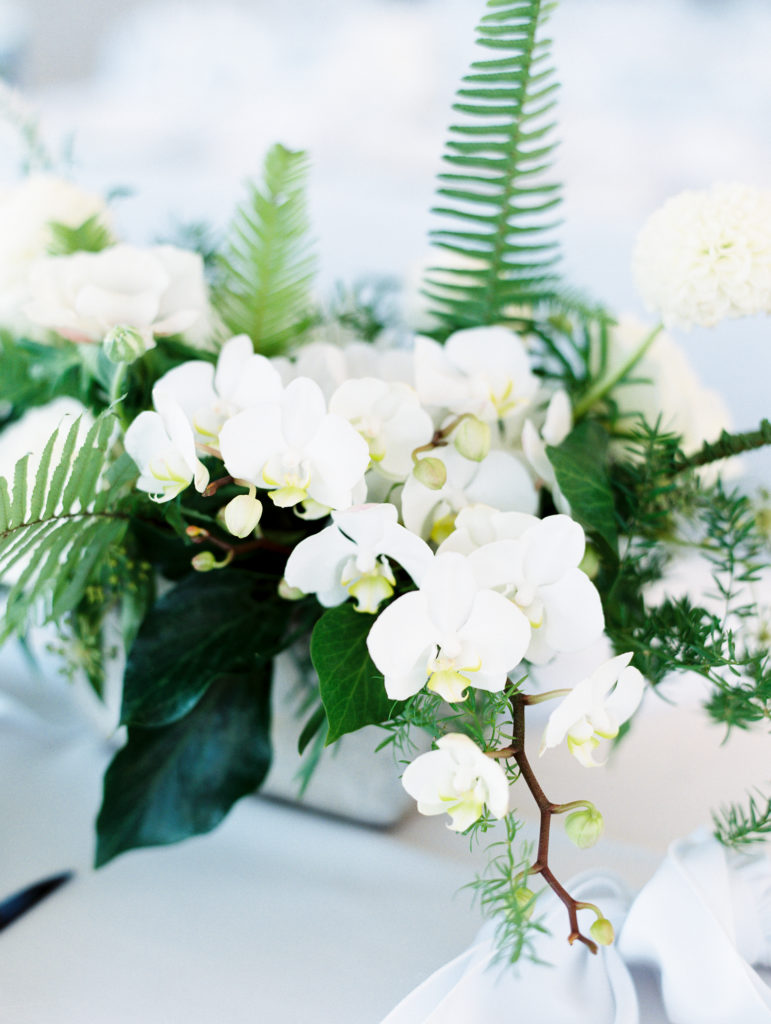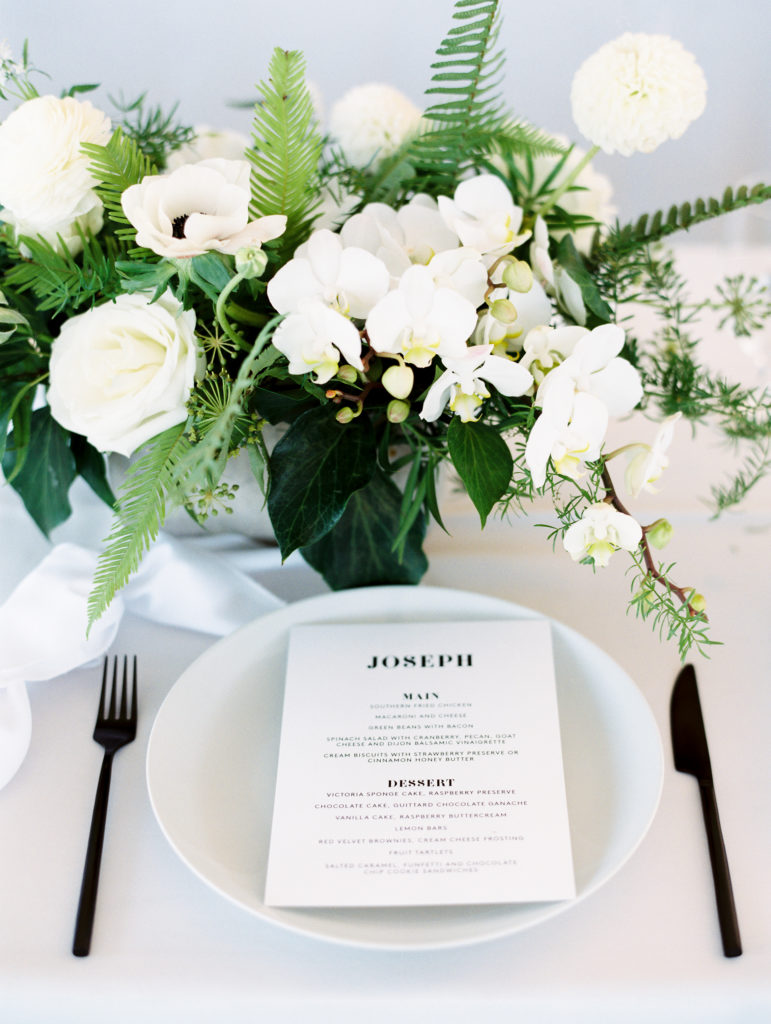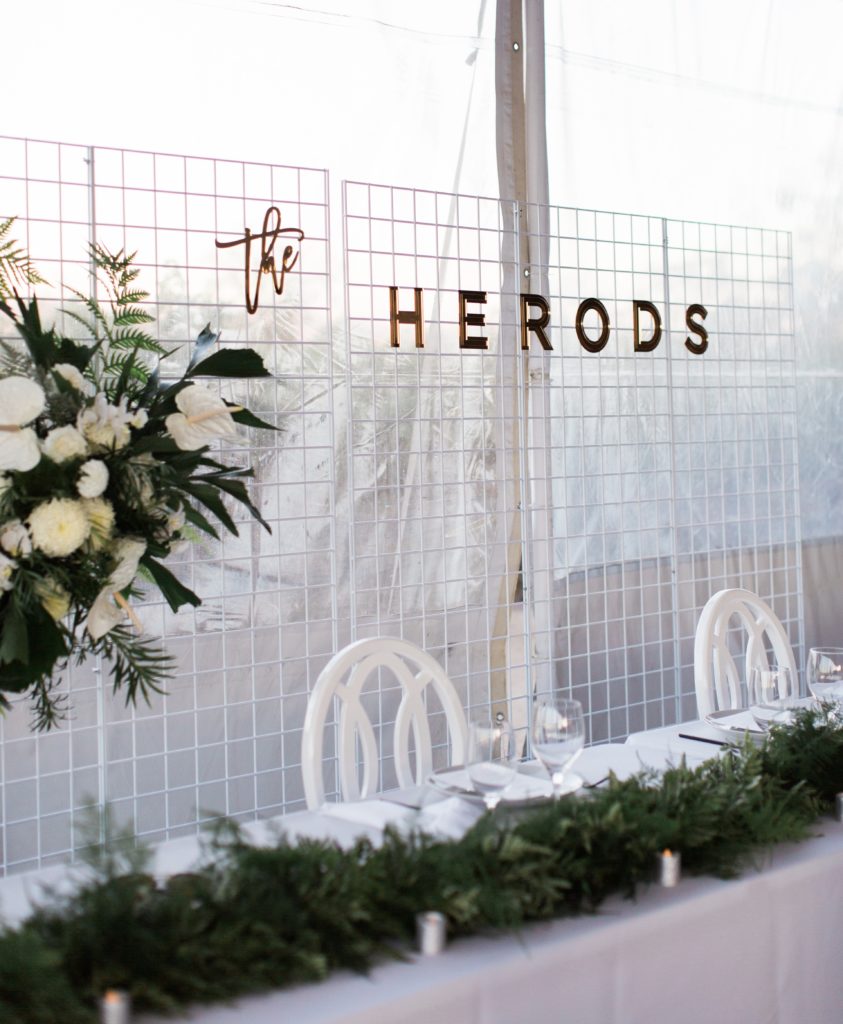 The tone for the reception was set with the boho beauty of the lounge from Lost and Found Vintage Rentals. We used a a few other of their pieces to add some character to the space as well. Their inventory was really fun to play with and was such a great addition to the wedding!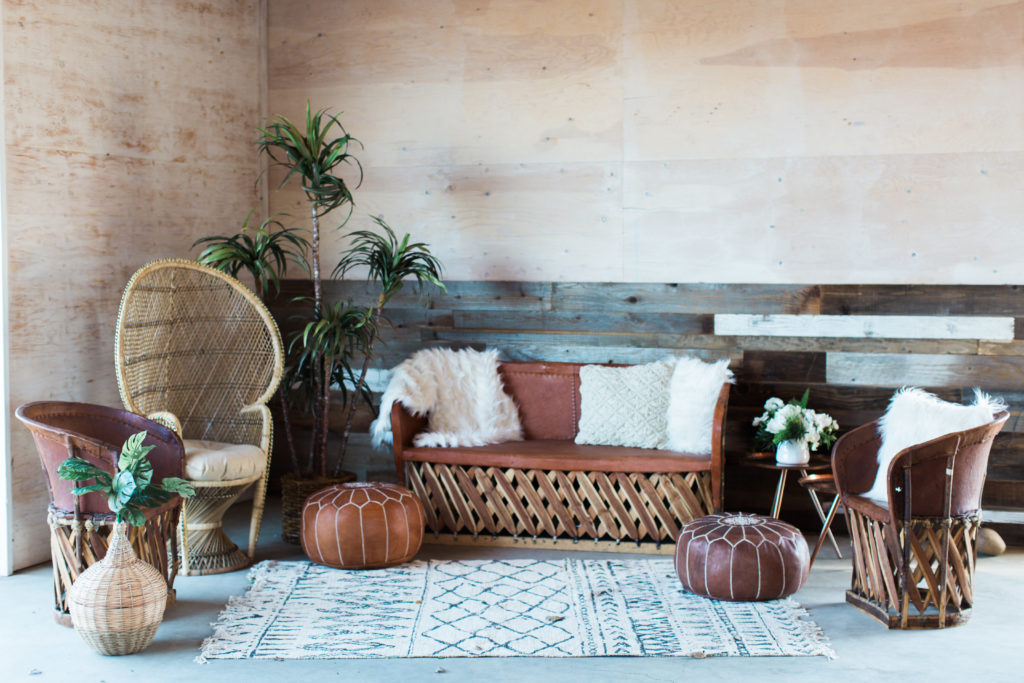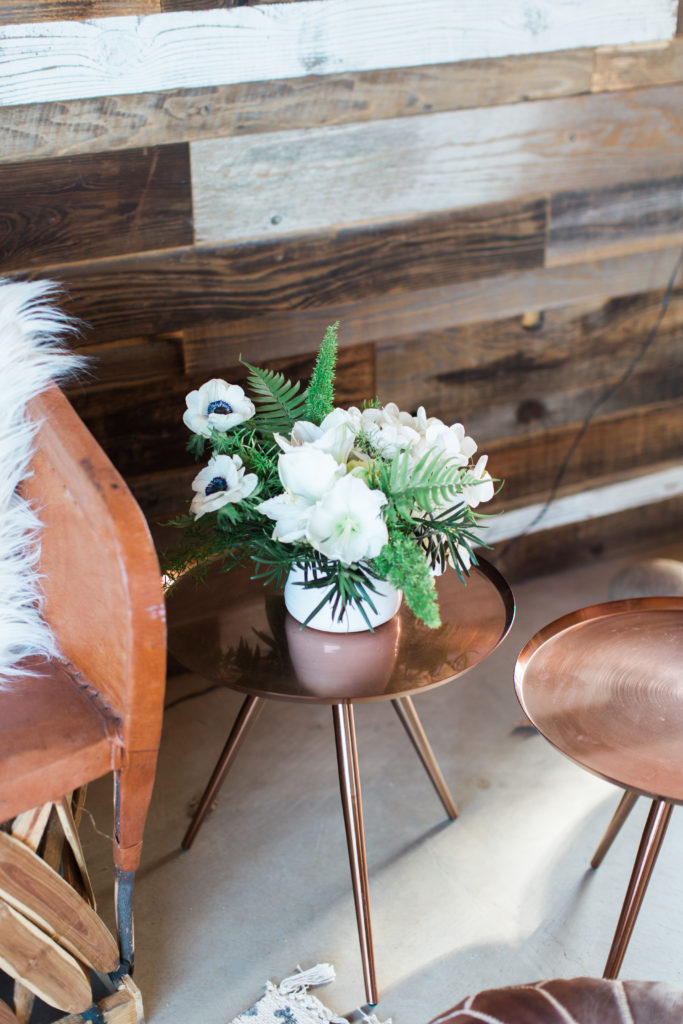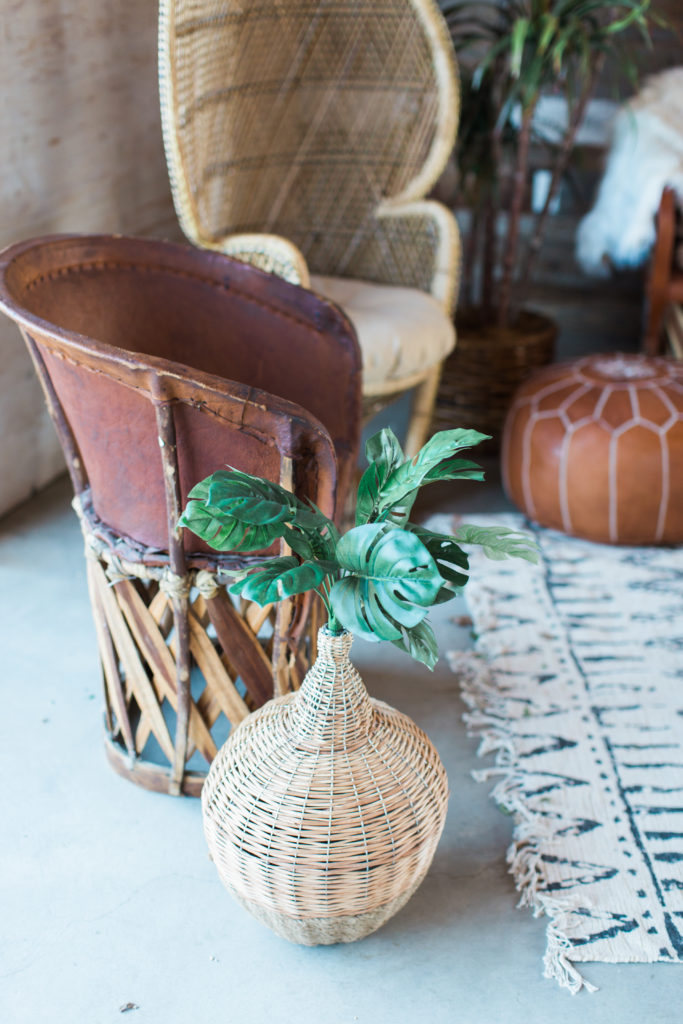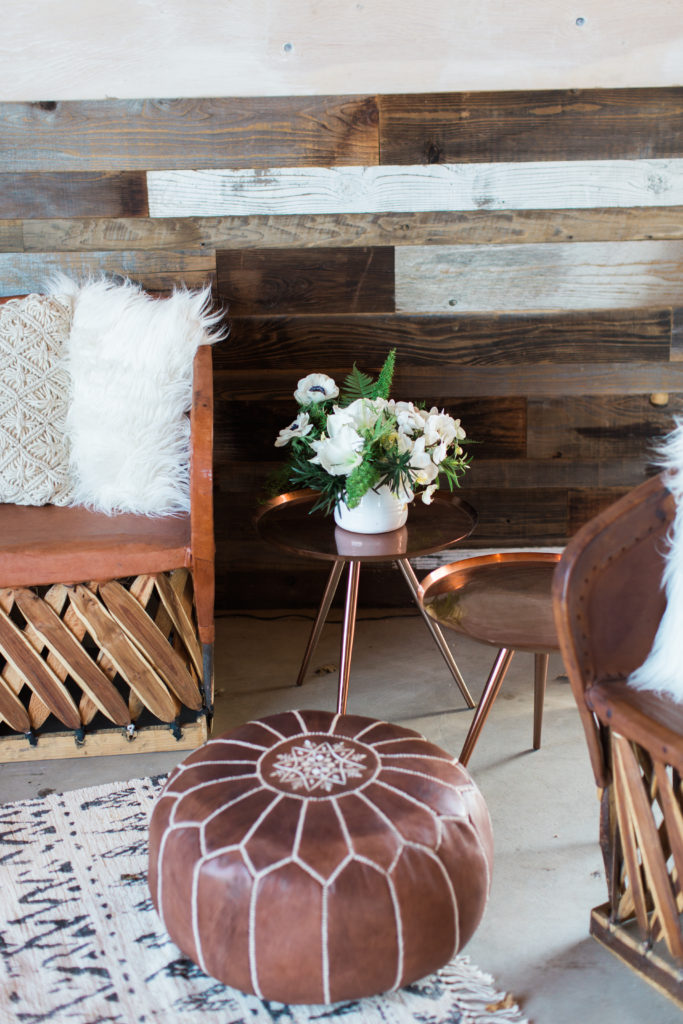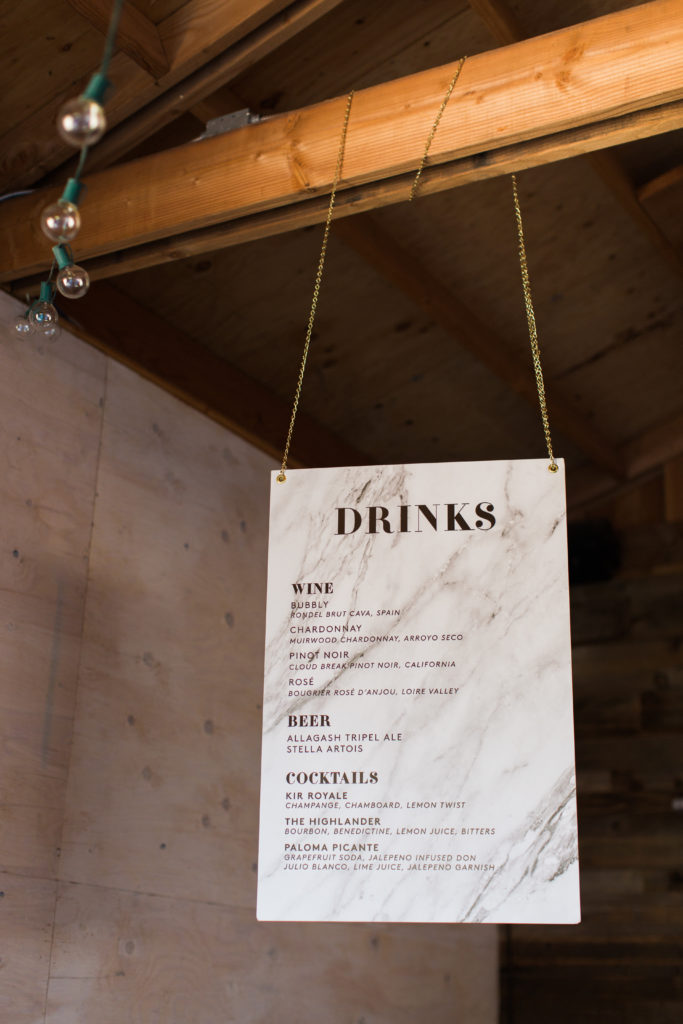 Love Natty Cakes did the AMAZING desserts…  So cute and so so yummy!!!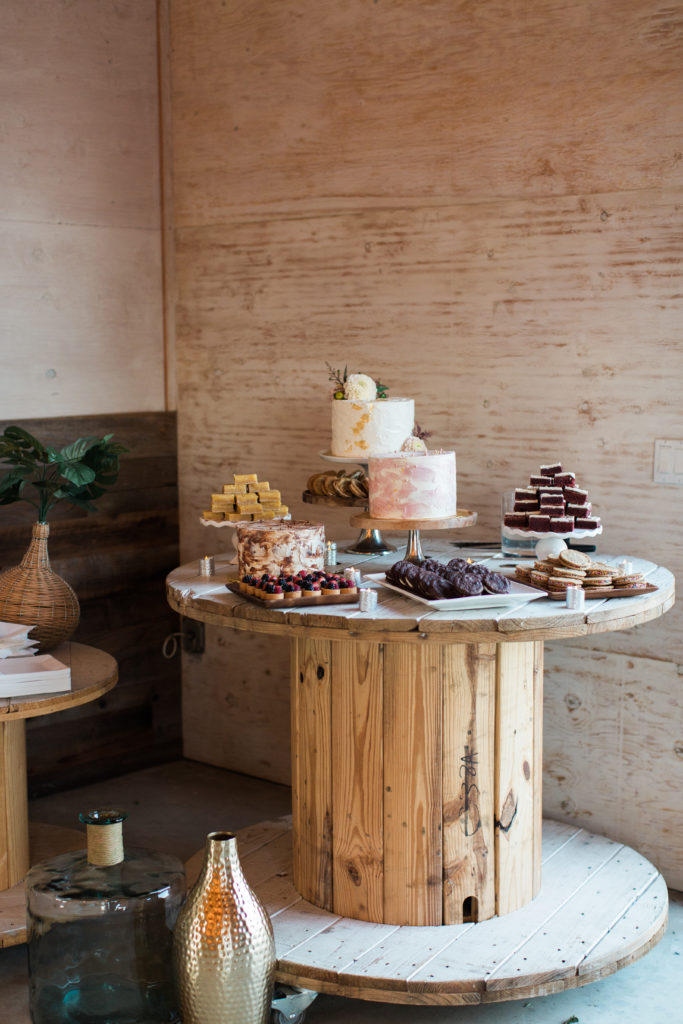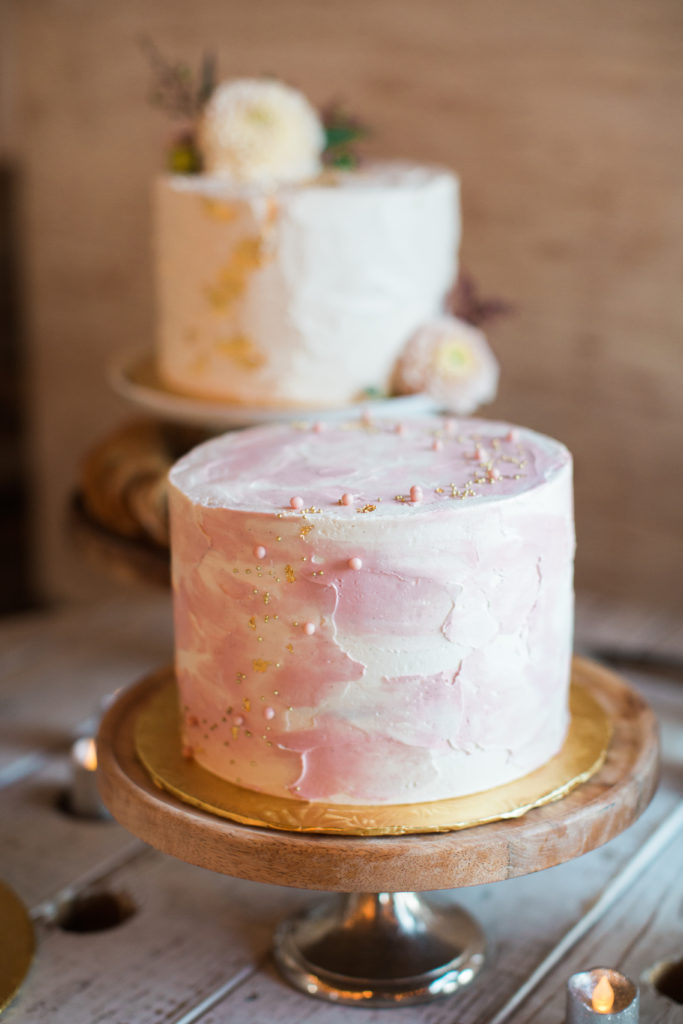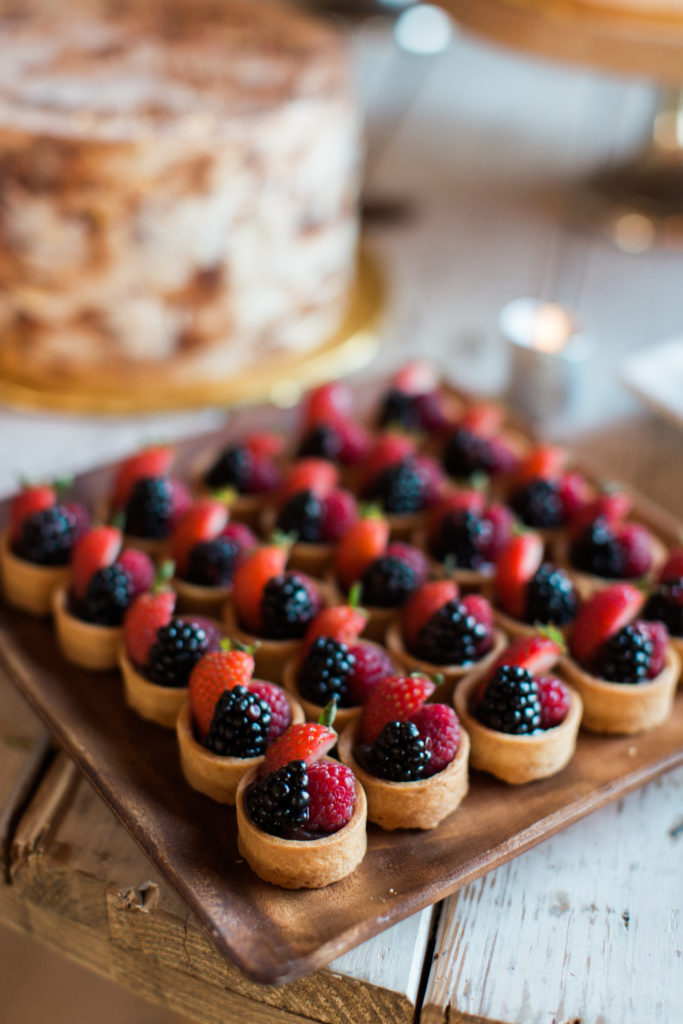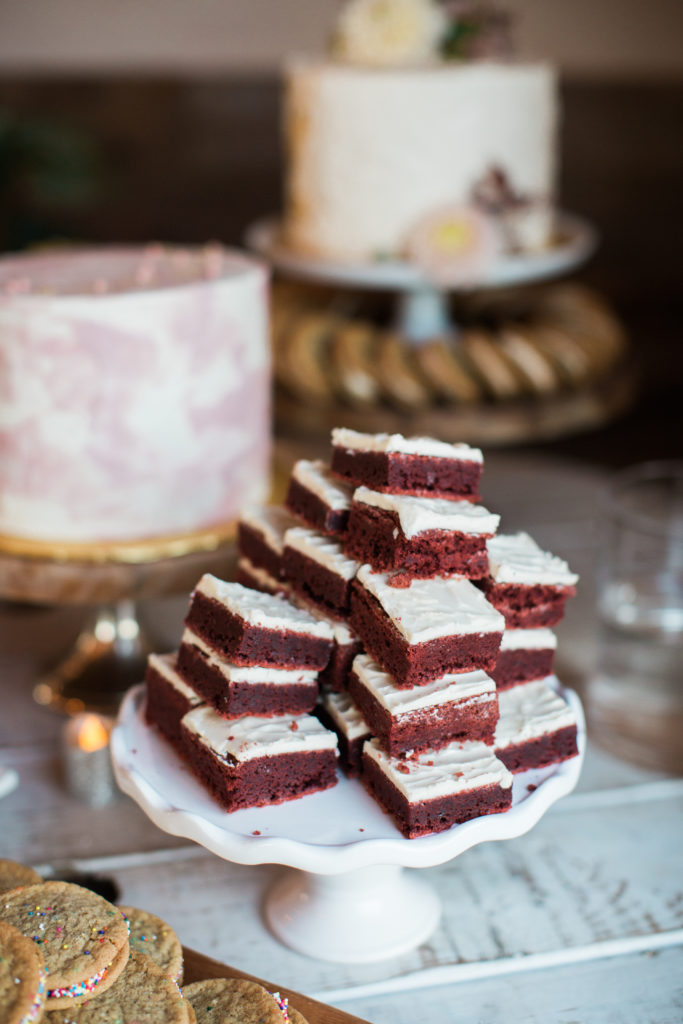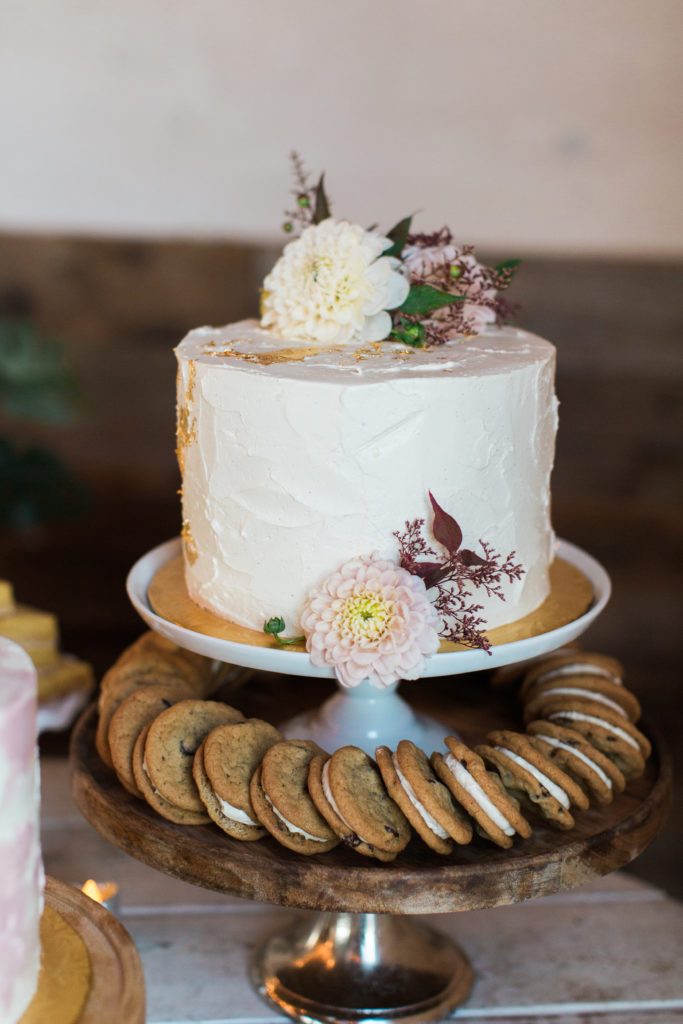 The night ended with lots of laughter during speeches and an amazing dance party!!!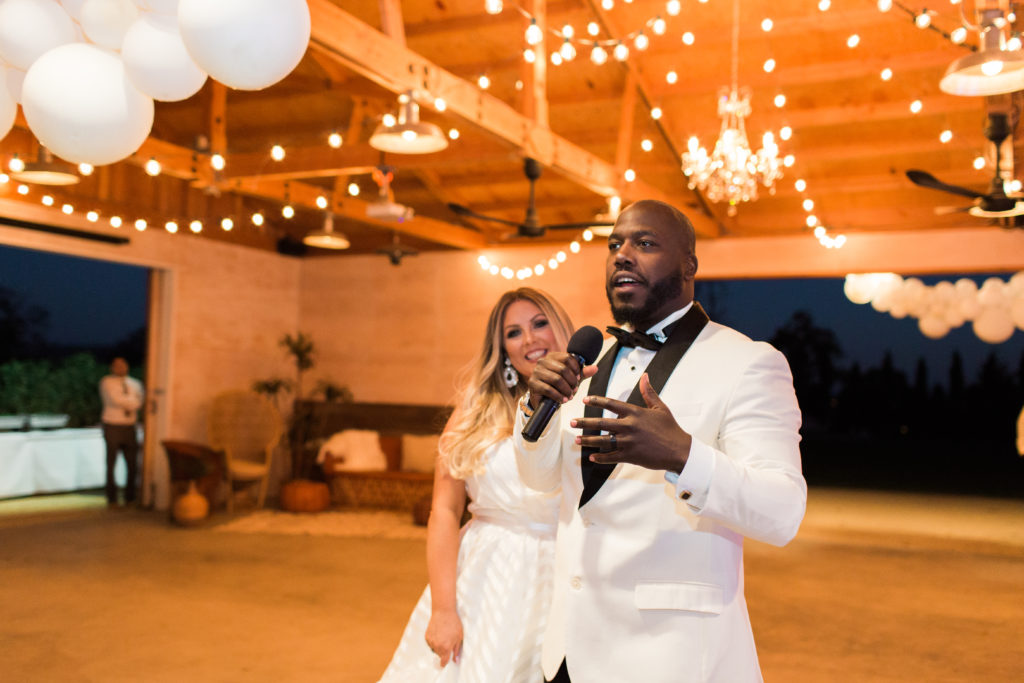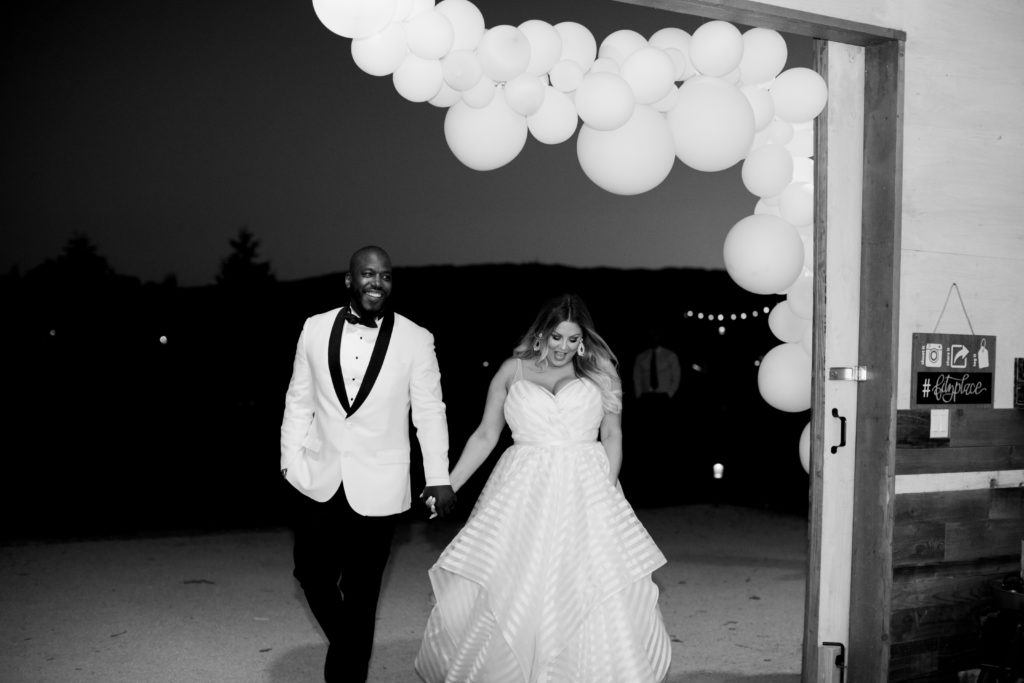 Love this couple!!!  So happy for them and loved reliving this day!!!
xx
Jacquelyn