Another spotlight on one of our favorite wedding vendors! Today I'm thrilled to talk about Christine Cater, an event and floral designer based in Carmel, California. Christine is as sweet and endearing as she is talented!
If you haven't seen the amazing pampas grass ceremony install pictured below that she created then you're missing out. We see tons of other vendors trying to emulate it, but not coming quite as close… Christine is always ahead of the curve with fun and new ideas, she keeps us inspired and on our toes!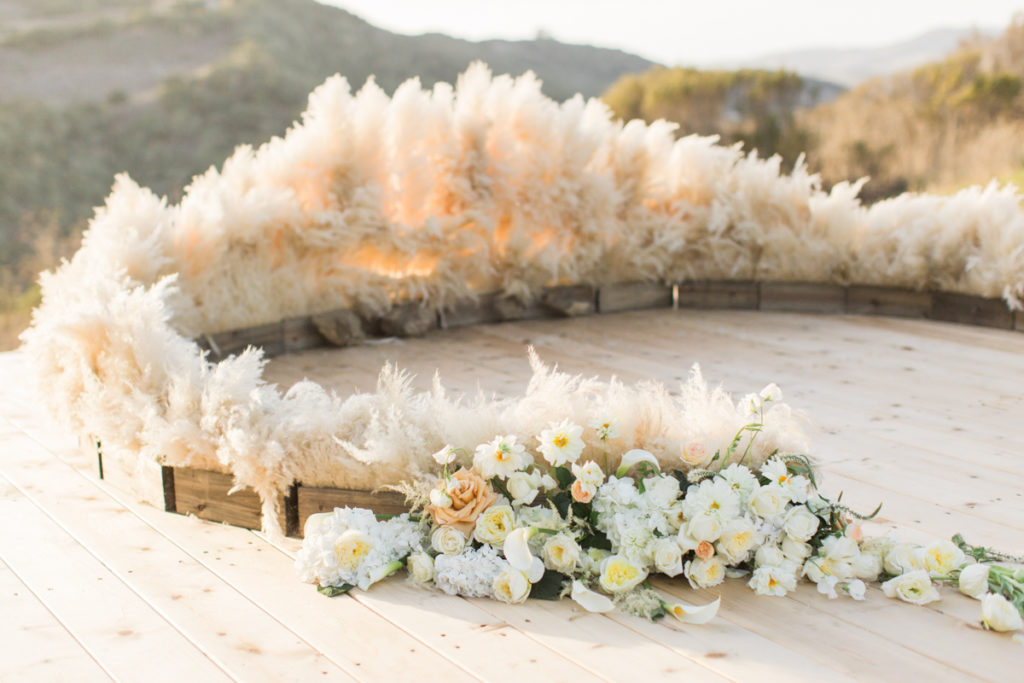 We can't get enough of Christine's amazing floral designs and her silly personality. Whenever we do a photo shoot with her or an event she always blows our mind, this woman is pure talent!! She always goes above and beyond with her work and we always have complete trust in her when we work together. Keep reading to see how this lovely lady takes on the wedding world and makes it fun! I'm sure she will inspire you just like she does with us…
All photos by Carlie Statsky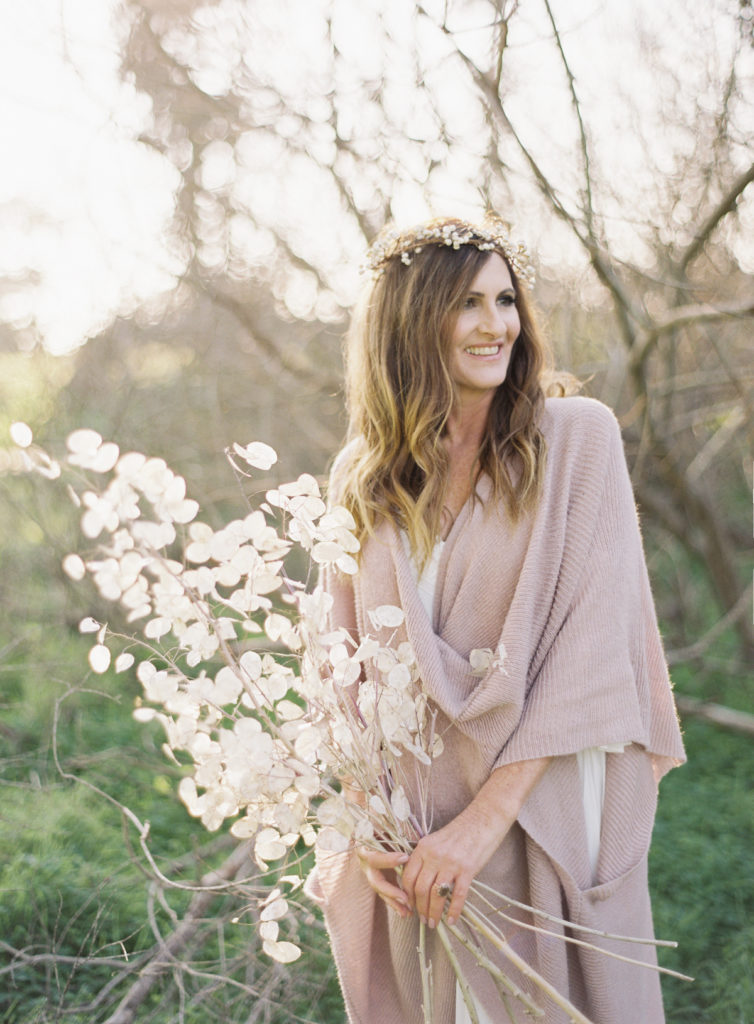 Tell us a little bit about you….
Hmmm…Let's see, where do I begin? I am a local girl, born and raised in Carmel Valley-graduated from Carmel High School. Went on to study ballet and danced in Los Angeles during the John Travolta-Staying Alive and Michael Jackson's Thriller era. I passed John in the hallways of my Beverly Hills dance studio. My jazz teacher is in the Thriller video..haha-you can say I've been around the block a few times:) I consider these my college years.
My husband of 31 years is Kimble. He and I love to exercise, hike and road trip. He's a golf fanatic, which frees me to be creative. I am a total romantic and every anniversary I wanted to marry him again. You know reinvent a romantic event, just for us. Well that never happened, after about my 10th wedding I realized that designing for others quenched my thirst to renew my vows with him-he's glad I moved on.
I have always loved nature….and I think that is primarily where I find inspiration. Nature and dance have really formed me. My design approach comes from the graceful lines of ballet and nature. I like to think the 3-D art form of dance and nature is translated into my floral design style. Pretty simple-haha:)
What part of the wedding industry keeps me coming back for more? Honestly, it's the process of dreaming up designs and then seeing, hearing, and experiencing others appreciation for my efforts. We laugh about how when our clients are happy it's almost part of the payment-feels so good to be loved-you know.
What are some of your favorite Spring blooms to play with?
From time to time I get asked what is your favorite flower..that's a hard one!! I have favorite flowers for different reasons, for example: gardenias-love the fragrance, king protea-exotic, peonies-color + fluffiness, lily of the valley-dainty, tulip tree-bloom size and color …I seriously could go on and on, but you get the idea. Guess you could say I'm wild about flowers!!
You are always coming up with new inventive ideas, how do you stay creative?
How do I stay creative…it's just in me, like a spiritual gift:) When weddings are slow….I paint, being creative is part of me. I embrace it now and like to collaborate with others to see what we can come up with next. For example, I do a lot of photoshoots, which is my passion. This is where being creative with a team of like minded people transcends designs to another dimension. I like to stay in front of the design trend, actually creating trends instead of following, but good design is everywhere…I make sure to study hard.
What are your favorite things to do on an off weekend? – If that ever exists!
Weekend fun…well fashion is always fun. You can find me shopping in my free time (which is less + less). I like boutiques, antiquing, and high fashion. If we went to NYC I would drag you to SOHO, Madison Avenue, Zara and The Rack. I want all the designer stuff, but can't afford it. High fashion inspires me, it's where so much creativity exists…gotta love it:)
Can you name a few of your favorite Northern California wedding venues?
Big Sur has been good to me. Can't beat the cliffs and the ocean views…and the redwoods are dynamic too:) I guess that is my favorite. Vineyards are good too…Holman Ranch is one of those places. Oh and Pebble Beach-truly spectacular!! I am blessed to be in a beautiful place…that's for sure.
Do you have a dream destination or venue you'd love to style?
My dream destination is Italy. I am designing a photo shoot there this April-so excited!!! It's just the beginning, I have my sights set on DTLA, Palm Springs, Santa Barbara, Avila Beach, Sicily, Venice, Florida, Charleston..to name a few. That's whats next for me. I see myself working with others on photoshoots and weddings all over. I'm ready, after raising my son Caleb (now in college) I feel like its time to take this show on the road. Excited about what the future holds.